If you're new to the world of CPA marketing, finding the right network to partner with can be overwhelming. Luckily, there are CPA networks out there that cater specifically to beginners. These networks offer easy-to-use platforms, helpful support, and a wide variety of offers to promote. In this article, we'll explore some of the best CPA networks for beginners, so you can find the perfect match for your needs and start earning money through CPA marketing.
What is CPA Marketing?
CPA stands for Cost per Action marketing; it is a kind of affiliate marketing where publishers can sign up on various CPA Networks to promote offers and products from merchants. You can join any network to promote CPA offers easily, as it is the best platform for new ad publishers.
It is a type of business model where you get a commission for an action performed by the customers. The action can be filling the form, email lead generation, pay per download, etc. It is all about generating leads, products sale, apps downloads, etc.
The experienced CPA marketers only focus on cost-per-acquisition programs as the quality traffic generated by them is catered to these sorts of offers. The best part is that you do not require a website for approving your joining application with them.
How does CPA Marketing work?
There are a lot of best CPA networks for beginners, but let us see how these networks operate:
It comprises four major players who are:
1. Affiliate/Publisher: These are influencers like bloggers or YouTubers who help fetch traffic to CPA offers by their website, YouTube channel, Instagram account, or any other means
2. Advertiser: They pay commission to the affiliates whenever there is a conversion
3. User: They are the target action who take action on offers which lead to sales to the advertiser and commission to the publisher
4. CPA Network: They are the linking pin between the affiliate and the advertiser
This is how CPA Network works:
There are various CPA Networks available online, and they comprise company offers to promote. So, for doing this, you will have to:
Join a CPA network and search for the relevant offers as per your niche. As the promoters make these offers, hence they have the right to accept or reject them.
When an affiliate joins the offer, advertisers give them a unique link to promote that offer to their audience. This link can be used to promote it anywhere, such as YouTube, Instagram, Facebook, or any other social media channel.
If a user purchases the product or takes the required action using the unique link, you get a commission.
By turning a user into a lead, the publisher can make a good revenue, whereas the merchant profits from free referral traffic and fresh customers. But, through the CPA network, it is a win-win situation for all the parties.
CPA Network Terminology
There are various CPA networks for beginners, but before knowing about them, it is important for you to understand some of its most used terms-
1. Affiliate Manager: They are the ones who are responsible for managing the affiliate program for a merchant. Their role is to do the recruitment, engage with affiliates, and make revenue for the merchant.
2. Chargeback: No one likes this happening, as this occurs when a sale falls through for an action an affiliate has paid for. As the sale did not get finalized or the product was returned, hence the commission that was given is deducted and credited to the advertiser's account.
3. Category: This is the niche for which the CPA offer applies, such as personal care products, sports, health, accessories, etc.
4. Commission: Well, this needs no explanation as you get this after a successful conversion. An affiliate receives the payment at a fixed percentage, or it might vary from product to product.
5. Contextual link: It is a text link that is placed within an affiliate website, and it helps connect to the advertiser's website.
6. Cookies: In the affiliate market world, cookies have a different meaning. They are used for designating a unique ID to the user who has clicked the affiliate link to an advertiser's website for a particular time. The affiliates' account is credited within 30-90 days after the conversion.
7. Conversion rate: It is the percentage rate at which a specific activity is accomplished, and it can also be described as the number of successful conversions divided by the traffic.
8. Cost Per Action (CPA): With the help of this online strategy, the advertiser gets paid for a particular action from a target customer
9. Earnings Per Click (EPC): It is the average amount that an affiliate gets each time a customer clicks the affiliate link.
10. Return on Investment (ROI): This is the whole money you get after running a campaign. You can calculate it by dividing the revenue by the amount spent on ad and multiplying it by 100
11. Offer Page: This is where the conversion takes place after a visitor takes the requisite action.
CPA Marketing Payment Model
The payment model of CPA is pretty similar to the affiliate marketing payment model. The payouts are different based on the niche, competition, and commission rates in various verticals.
Let us understand this by an example, a mobile manufacturing company; Oppo offers a 5% commission on successful sales based on a competitive electronics category. The Cost per action model is the most primary one as it draws you a commission for specific performance. This model has a very low risk for advertisers as here; you get paid after the desired actions happen.
The Cost per action varies from business to business. As per Google AdWords, the average cost per action across all enterprises is $48.96. The lowest CPA is of the automotive industry at $33.52, and the highest CPA is of technology, i.e. $133.52.
23 Best CPA Networks for beginners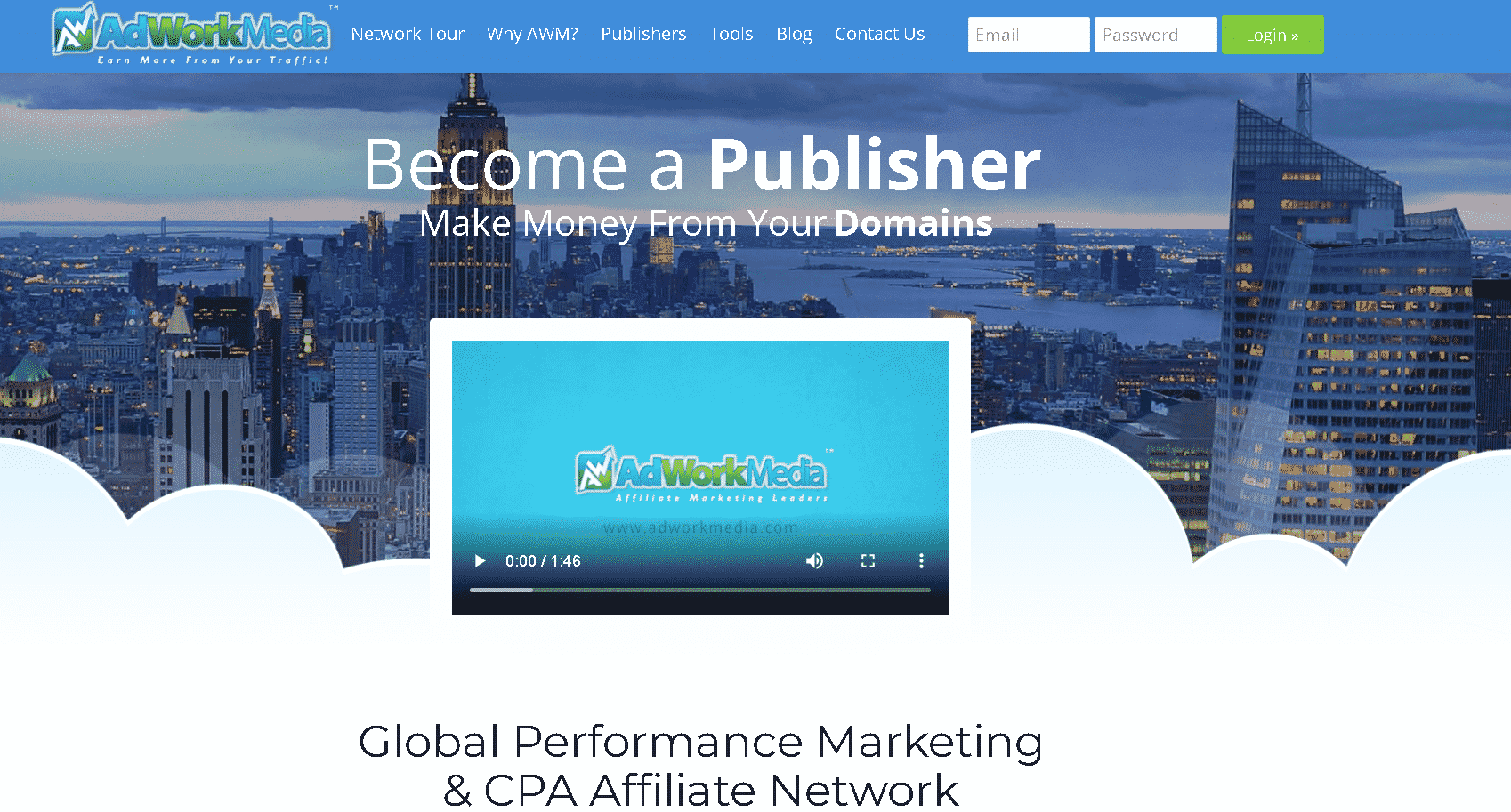 It has more than 2500 top converting campaigns that are made for the global audience. It is a US-based CPA Affiliate Network that offers monetization solutions to its affiliates and website owners. They render some of the most excellent tools for publishers and have over 1600 active offers.
If you work with them, you will get different money-making tools to use, plus a robust dashboard interface that provides detailed reporting. They are the first ones to introduce content and product lockers.
People prefer this platform because they give out monthly performance bonuses; every affiliate will be able to initiate up to 7 bonuses each month to get up to a 20% bonus in commission made, which is spectacular.
Other information:
Minimum Payment: $35.
Referral Commission: 3%
Payment Frequency: Net 30 Basis.
Commission Type: CPA, CPL, CPS, Content Gateway, Product Locking
Payment Methods: Paypal, Payoneer, Payaza, ACH, Wire Transfer, and Western Union.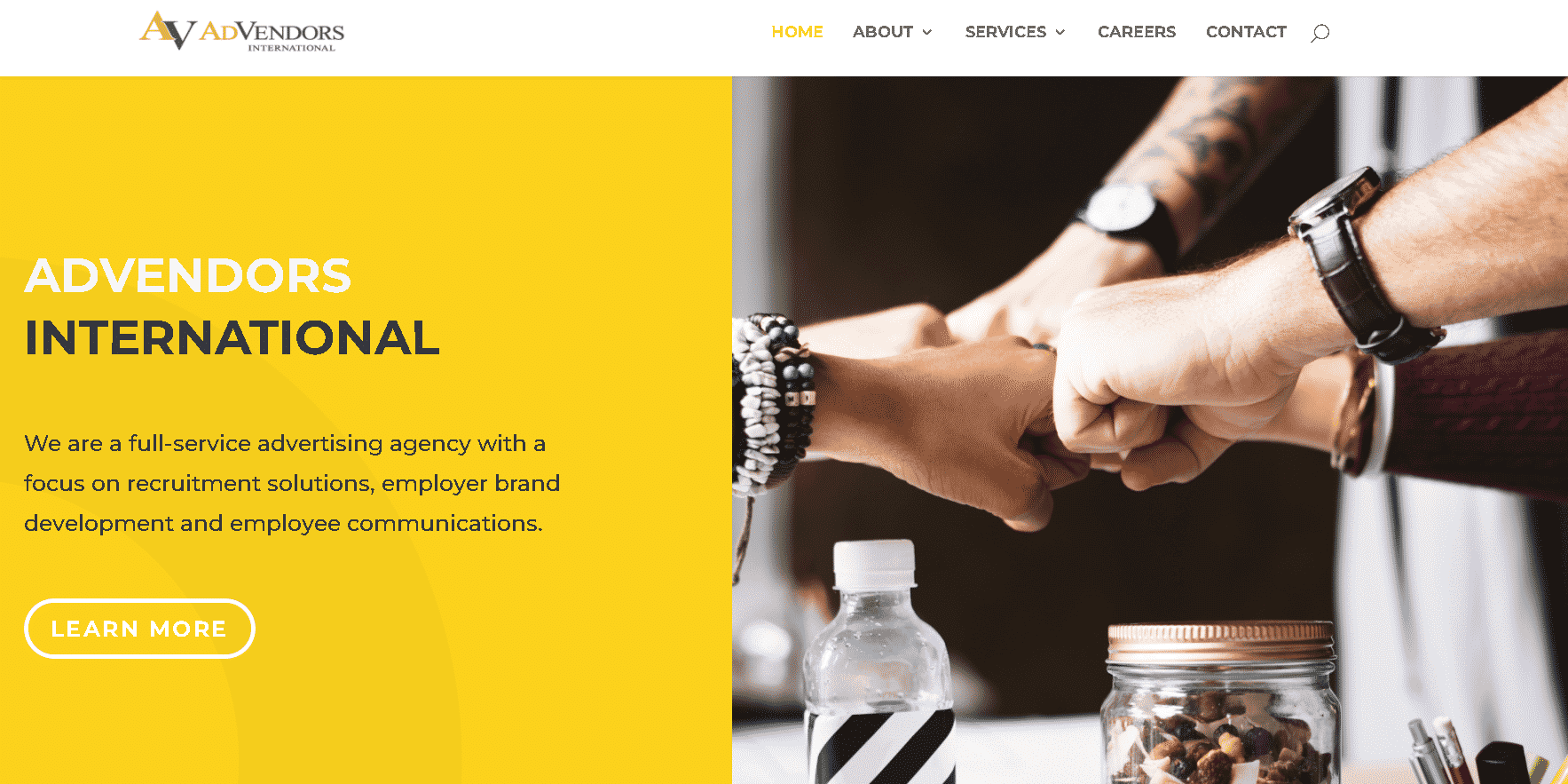 It is one of the fastest-growing affiliate networks and is most suitable if you seek a network that takes newbies. They offer an array of opportunities for both publishers and advertisers, and Advendors proffers the best conditions to perform and help create profit for both affiliates and advertisers.
You would find a lot of offers under crypto, gaming, casino, dating, mobile, etc., and they have categories that are suitable for all geographic traffic. As an affiliate, you can rely on this platform for great offers, maximum payouts, on-time payment, and proprietary technology.
To join this platform, you need to ensure that your blog or traffic source meets all the advertiser's requirements. There are a few freely available offers, while a few are limited, which means that you have to apply for them to get accepted.
Other information:
Minimum Payment: $50, $500, and $5000 depending on the payment type
Payment Methods: PayPal, Webmoney, Wire transfer, Bitcoin Wallet
Referral Program: 5% Commission
Payment Frequency: Weekly
It is a Poland-based CPA Network that is considered to be the best CPA Network for beginners. On this platform, you would be able to get campaigns for most of the businesses, all you have to do is form an account, and after that, you will be able to promote the offers and make money.
They are a European affiliate network and have recently started to make their presence globally. Friends not only work with well-known advertisers, but they also provide affiliates with high commissions as well. Their dashboard is really amazing, as there you would be able to track all your campaigns easily, earnings, leads, sales, and all other information in real-time.
FireAds work in various verticals such as sating, gaming, crypto, and many more. You can pick any campaign you like to begin and start promoting it with a unique link. If you are able to make a successful sale, you can obtain a commission of up to $350.
Other information:
Payment threshold: US$20
Payment
Methods: Bank Transfer, ePayments, Paypal, WebMoney.
Payment frequency: Bi-monthly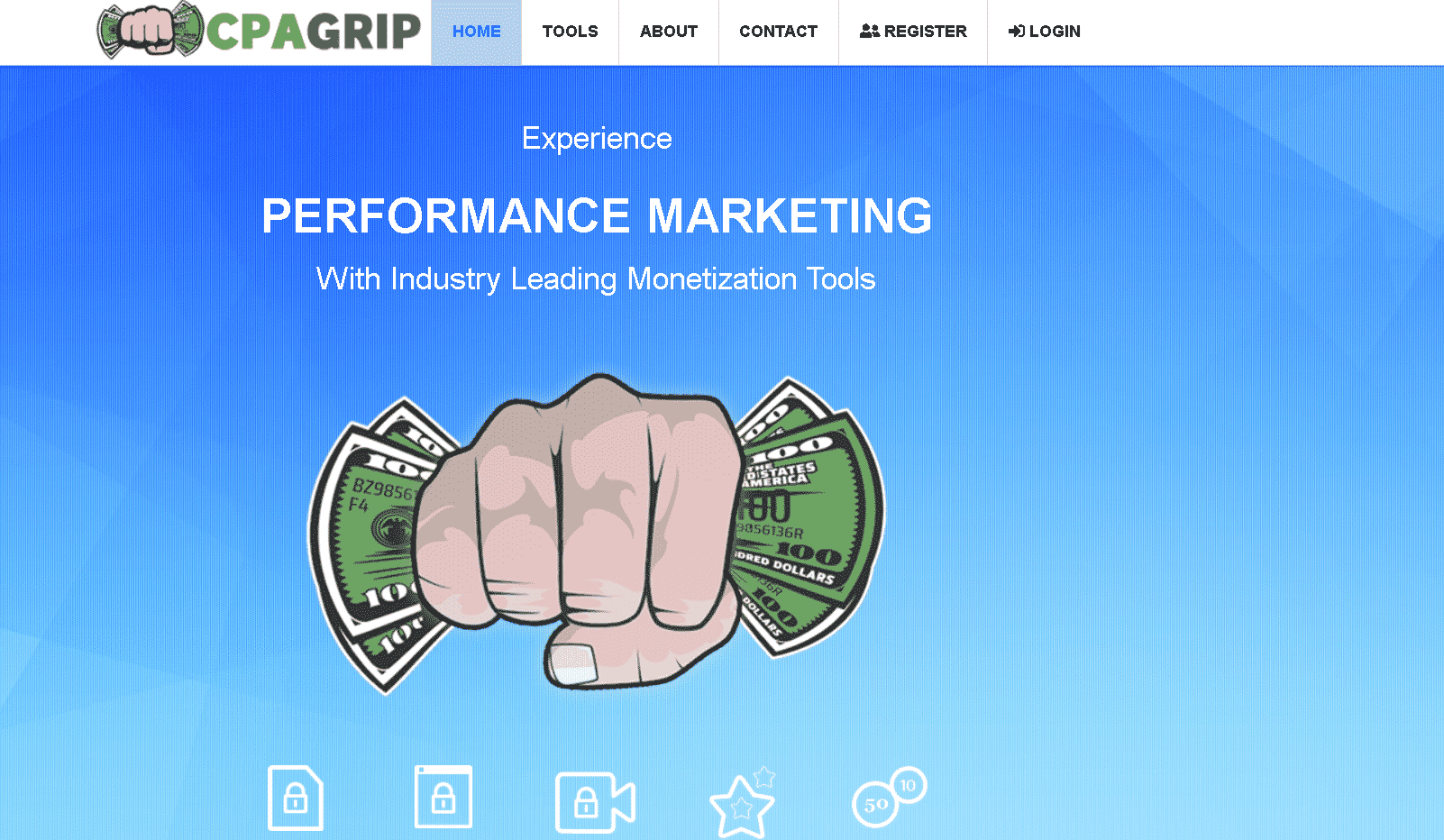 It is a great CPA affiliate network for beginners to progress. They started in 2012 and have maintained an excellent track record in aspects of global performance. Here you can get some of the best offers to promote, and the good part is that they pay on time; you would not wait for long.
CPAgrip is also known for becoming the first incentive CPA network, and if you are doing an incentive promotion, then this is one of the best platforms for you. They have more than 2000 active offers, which means with CPAgrip, you can make money quickly. Various kinds of offers available with them are file locking, content unlocking, video locking, etc.
They render a global offer base comprising servers, international email submits, and mobile pin submits offers.
Other information:
Commission Type: CPA, CPL, CPS
Minimum Payment:$50
Payment Method: Check, PayPal, Wire Tracer, Payoneer
Payment Frequency: Net-30, Net-15, Net-7, Bi-weekly, Weekly
Referral Commission:5%
Best for affiliates and webmasters who wish to use content locking.
Also Read: 30 Ways To Make Money Online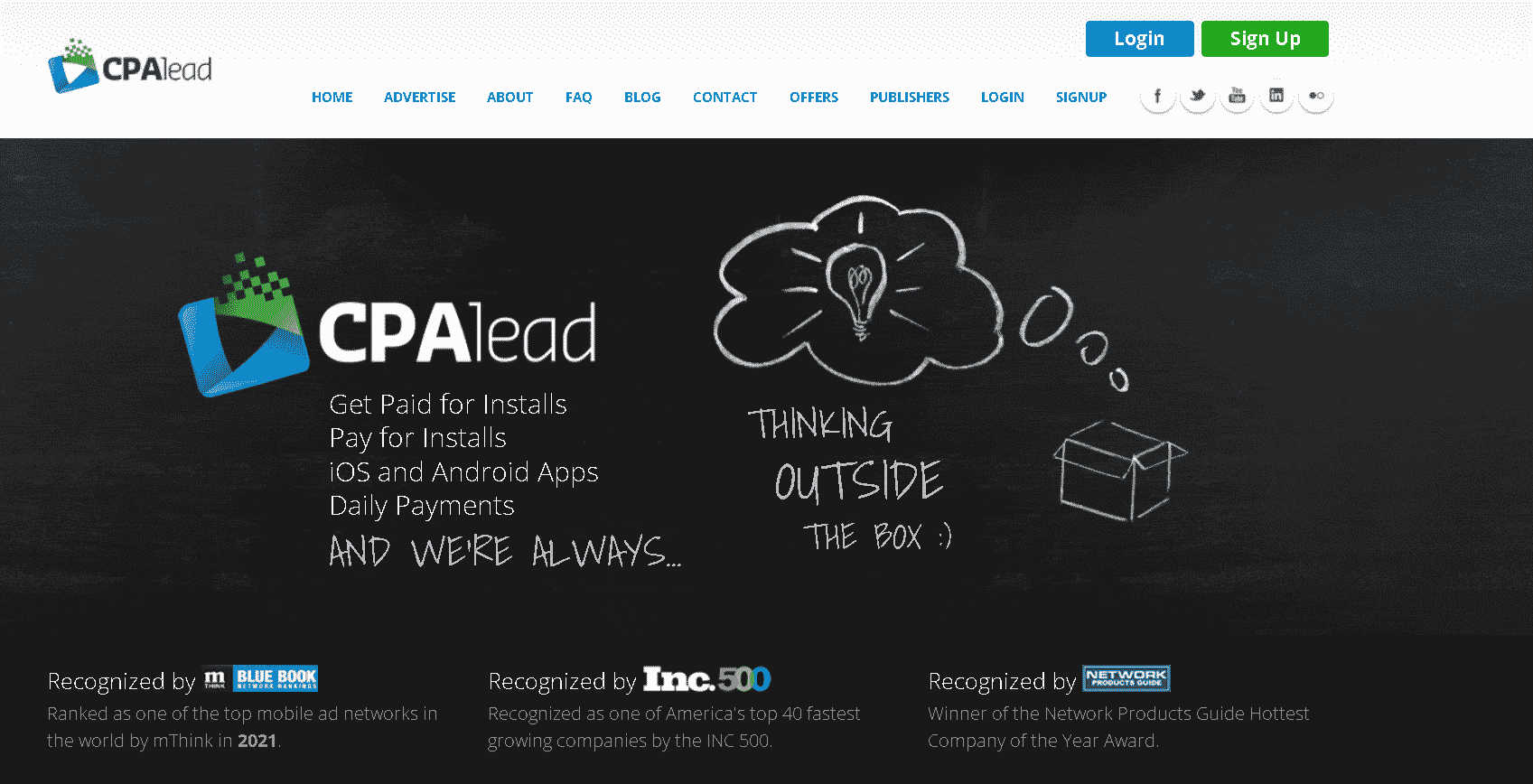 This is said to be one of the best CPA Networks for beginners as it offers good monetization opportunities to earn money online. It was founded in 2007, and they focus on mobile and desktop offers, but they are more inclined towards mobile.
You would be amazed to know that they have more than 300 products and services to select from through several different formats that comprise popups, banner ads, native ads, etc. As per Inc., 500, it is the 40th fastest growing firm in the world.
They have more than 2000 active offers, and the best part is that anyone can get immediate approval on this site. It is a reliable platform as, to date, they have paid over $100,000,000 to publishers worldwide. They give CPA offers, PPC advertising, and CPI mobile app installs to advertisers and publishers.
Other information:
Minimum Payment: $50.
Referral Commission: 5%.
Payment Frequency: Net 30 after that weekly.
Payment Methods: Paypal, Payoneer, ACH, Bitcoin, Check.
Commission Type: CPA, CPL, Content Locking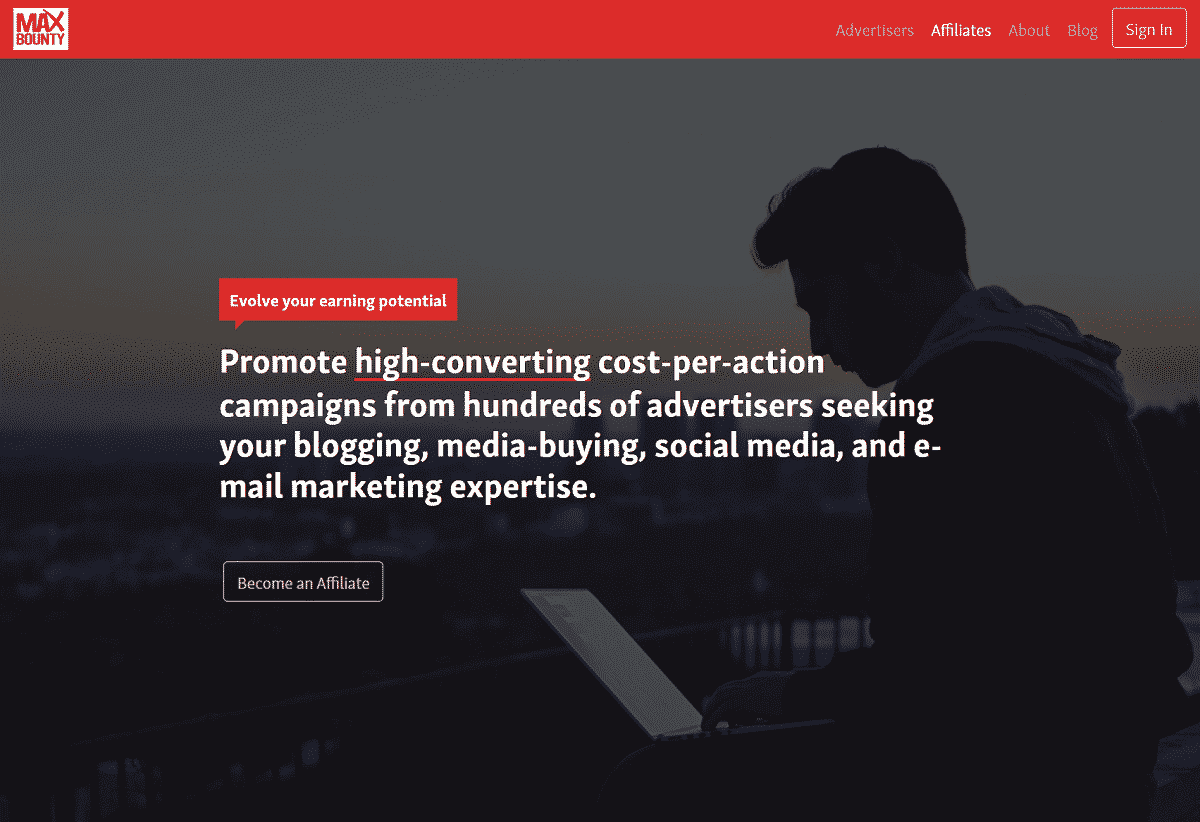 They have more than 20 000 affiliates on the platform, and their affiliate managers are knowledgeable and very helpful who focus on merchant's marketing needs. MaxBounty is an industry-led high-performance-based network that was founded in 2004 and is suitable for both advertisers and publishers.
They offer Cost Per Action globally and have more than 2000 active offers from more than 350 advertisers. The advertisers highly rated this platform and were awarded the best CPA network at the 2019 Blue Book Awards.
Even if you are a beginner, you will get access to a lot of training material, and with the help of which, you will become a professional CPA publisher. They are running thousands of campaigns where you have a chance to earn a good amount of performance bonuses. Wherever your audience is based, you'll discover an affiliate program to gratify at MaxBounty.
Other information:
Commission Type: CPA, CPL, CPS
Minimum Payment:$100
Payment Frequency: Weekly, Net-15 (first month)
Referral Commission: 5% for 12 months
Payment Method: Check, PayPal, Wire, Payoneer, ACH (Direct Deposit)
Best for experienced CPA marketers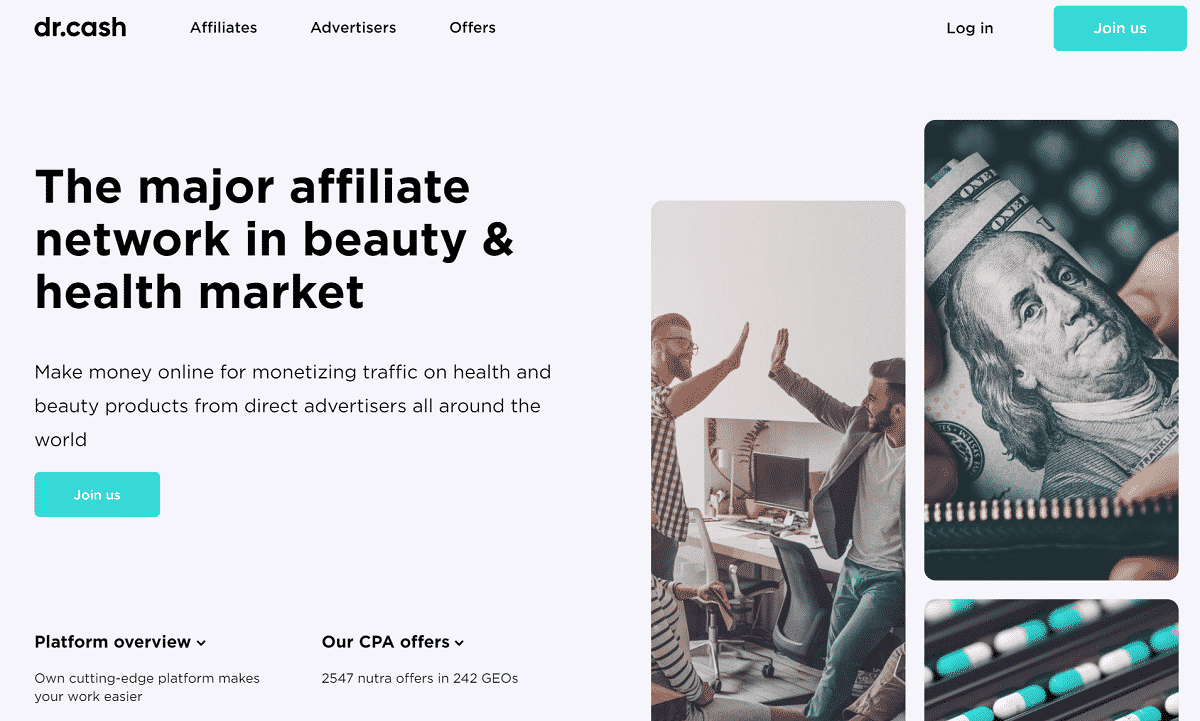 It is yet another great CPA Network for internet marketers trading with Nutra offers majorly in beauty and health niches. People like working with this platform because the products they offer have the highest demand worldwide. As of now, they have more than 2377 active offers in over 240 countries with a trial, COD, and SS flow operating in 53 beauty and health niches.
In every corner of the world, you will find people who yearn to be beautiful and healthy, and this is the reason why Dr.Cash is expanding so quickly. They have a great support team that would help you start affiliate marketing and select the best offers to make a good profit.
Their campaign pattern is usually based on CPA & CPL; you get rewarded for every activity and lead generated from the offers. The best part is that they provide round-the-clock support through email, skype, and telegram.
Other information:
Commission Type: COD, SS, Trial, Trial+Upsell
Minimum Payment:$50
Payment Frequency: Paid daily or weekly
Payment Method: PayPal, WebMoney, ePayments, Capitalist, Yandex Money, Paxum, etc.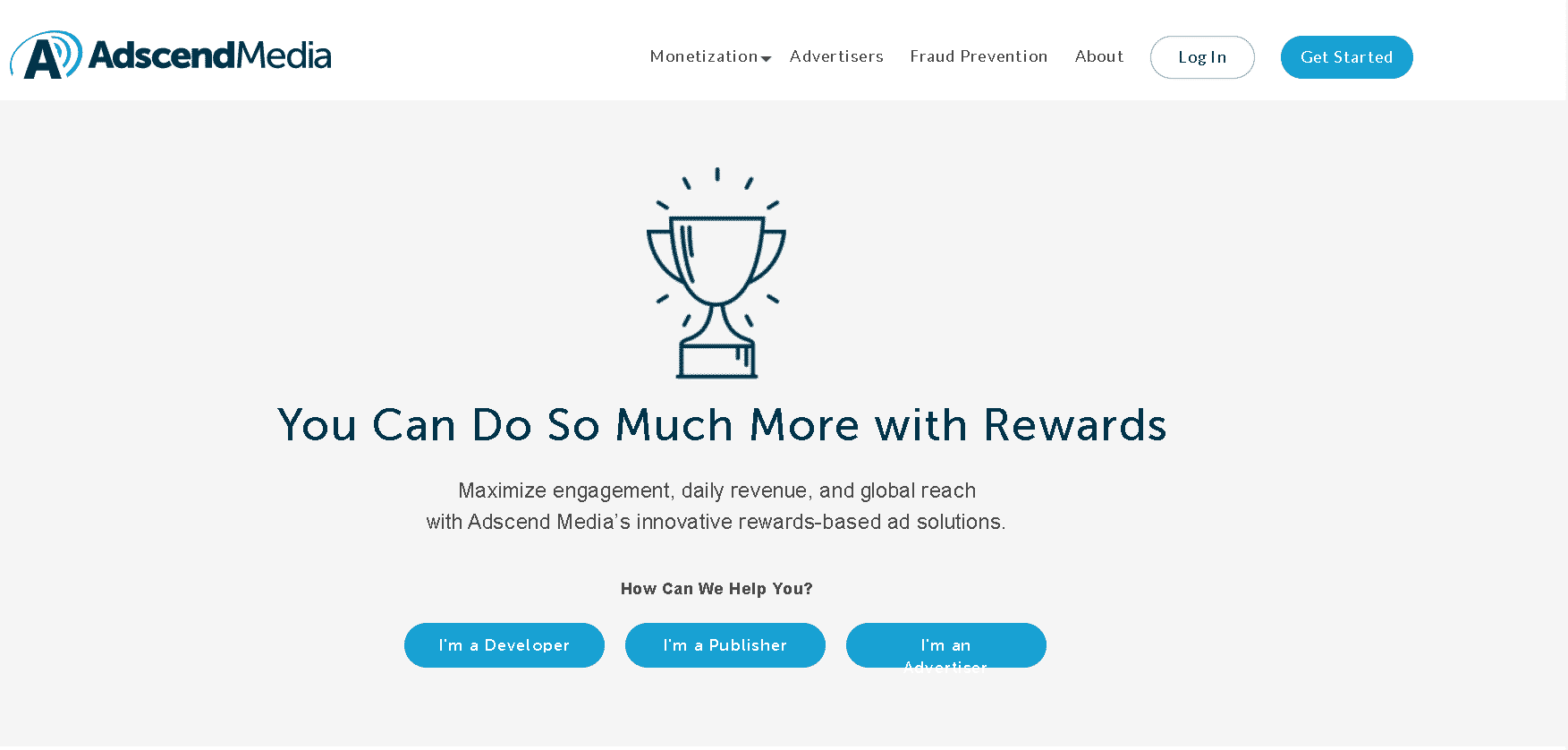 It was founded in 2009 and is headquartered in Austin, TX, US. Today they have more than 35K affiliates in over 250 countries. This company proves that you can establish yourself in the market if you have a solid business plan and a great work ethic. They are considered as one of the fabulous networks for incentive traffic.
With Adscend media, you would not have to worry about losing your leads as they have an excellent tracking system. All of their campaigns are free to combine on your website through an iFrame or API or on your mobile app
by SDK alliance.
As the content gateway, they have a reward-based monetization design for performing surveys, app installs, app trailers, etc. The best part is that there are no specific requirements for joining them; you just need to fill up the information and create an account.
Other Information:
Minimum Payment: $50
Payment
Methods: Payoneer, Paypal, ACH, and wire transfer.
Payment Frequency: Monthly, bi-monthly and weekly
Also Read: 60 Best Ways to Advertise Your Business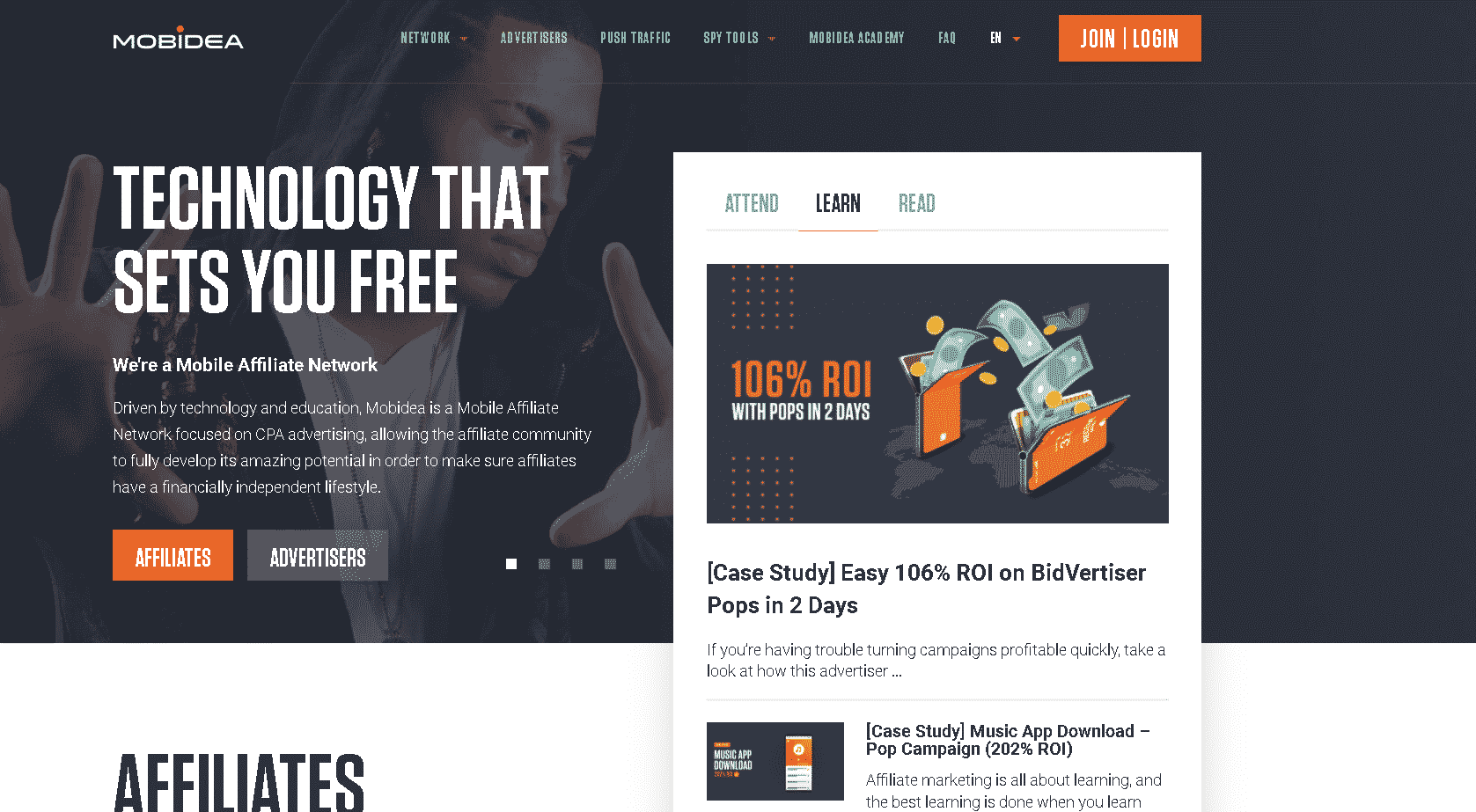 It is a premier fast CPA network for beginners to progress. It is a Luxembourg-based network and is known as the world's leading affiliate network with more than 10,000 affiliates. They focus majorly on mobile offers, as its name suggests. On this platform you will get a lot of offers, you can choose the best ones and earn a good amount of money.
To date, they have 2000 active campaigns that comprise numerous verticals like pin submits, mobile content, health & beauty, app installs, etc. They only have CPA and CPI offers. Mobidea is an excellent network for beginners as they have very good offers and high payouts.
They also have a 'Smartlink' feature as it automatically presents visitors with the offer which is best suited based on their demographics, category, etc.
Other information:
Minimum Payment: €100
Payment Methods: Paypal, Paxum, Payoneer, Bank Transfer, and Payza
Payment Frequency: Request Basis when your Balance increase to €100 or monthly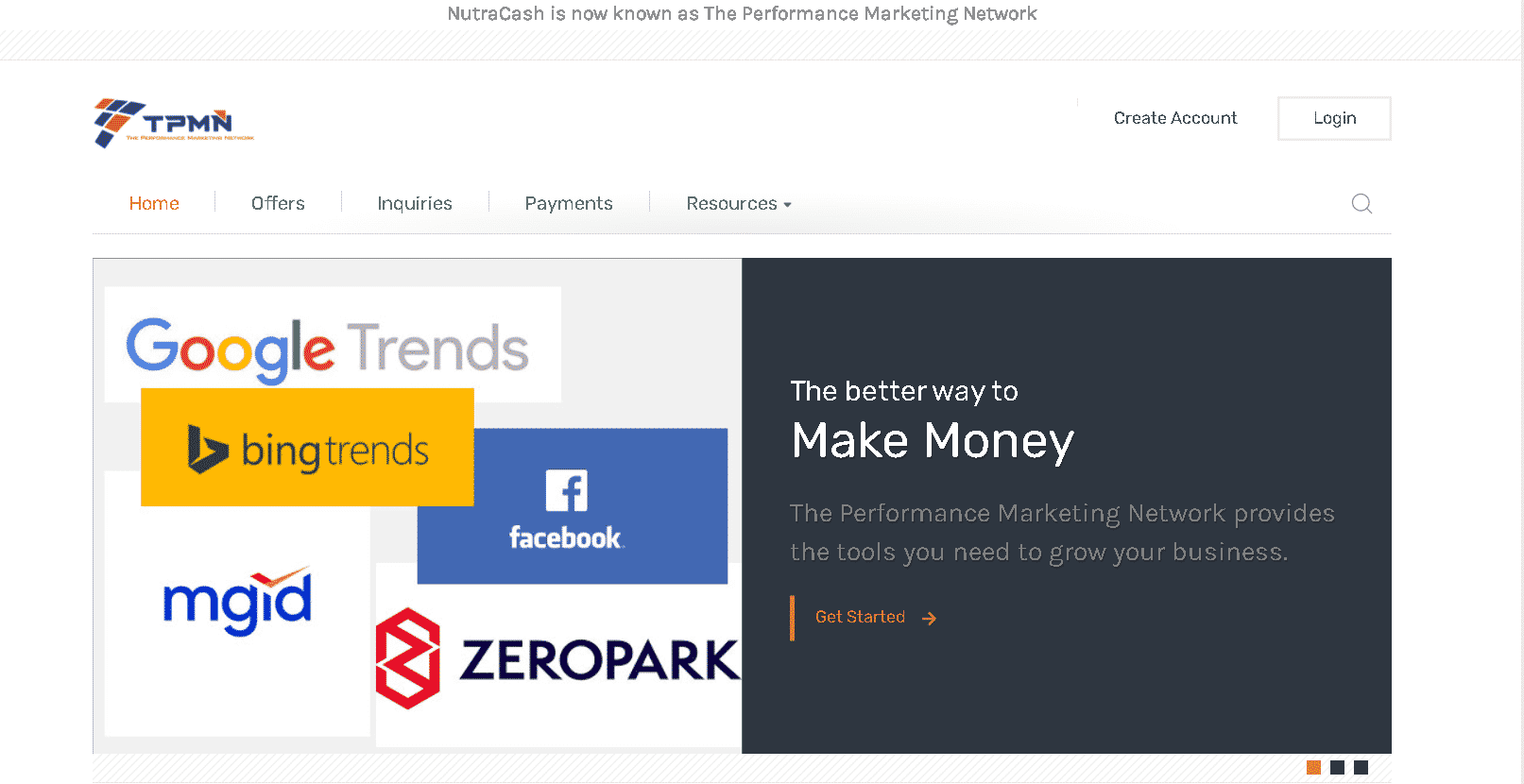 This CPA Network's major focus is on supplements where they offer high-paying trials Nutra offers that are related to weight loss, skincare, muscle, etc. This is a US-based company, and they are headquartered in Wilmington, DE. This is a relatively new platform but is the fastest-growing network that offers decent payouts.
As per the affiliates, their offers are good, and their payment schedule is also great. This can be a perfect platform for you if you have a website in the health niche, as they can render you with some of the excellent offers to promote to the target audience. You can join them as a beginner, but they do a few background checks and fraud checks before accepting your application.
Other information:
 Minimum Payment: $100
Receive a 10% referral commission.
Payment Methods: PayPal, Check, Wire, ACH.
Payment Frequency: Net 15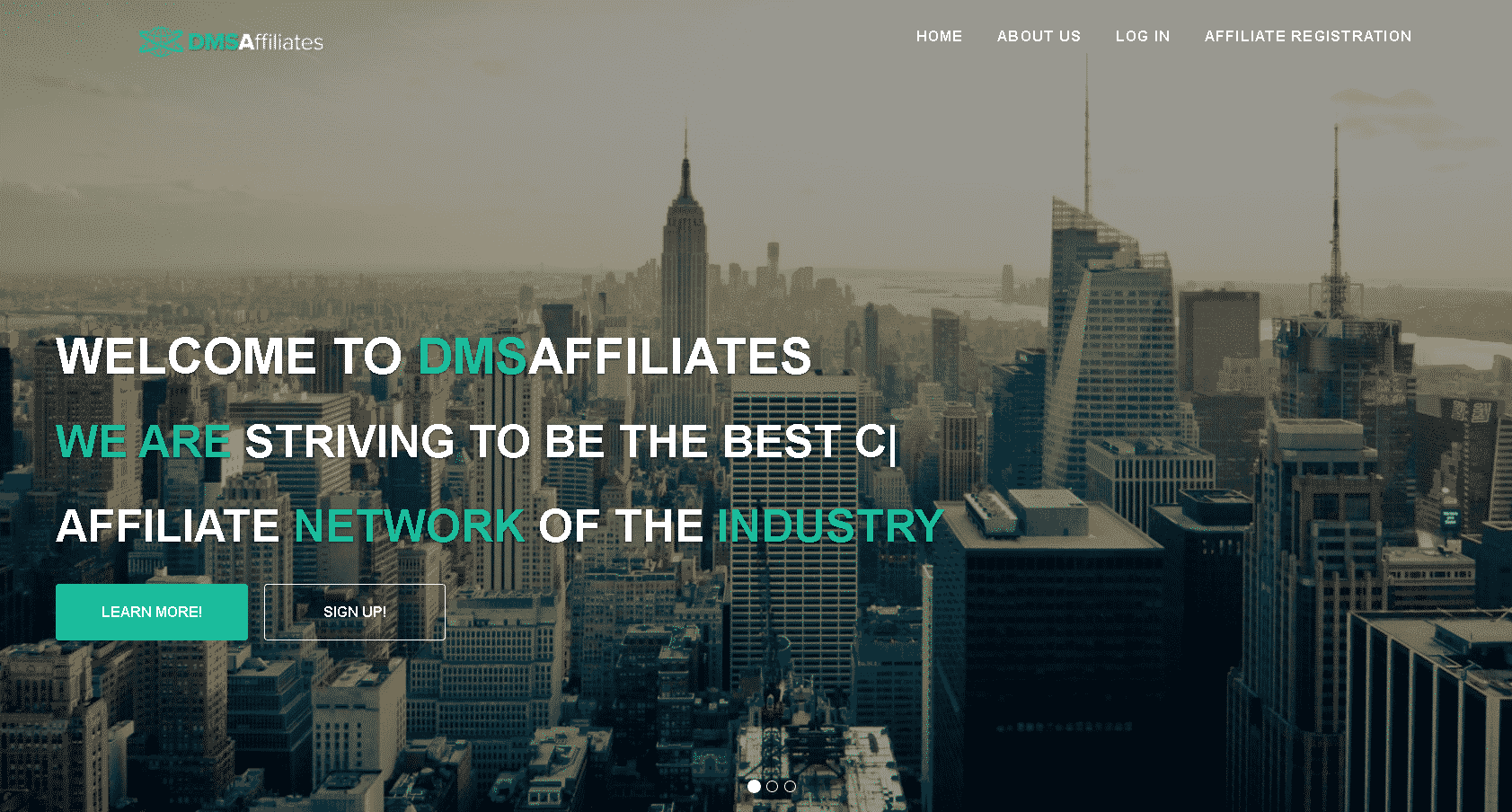 It is a renowned affiliate network with payouts of around $800 per conversion. This company was previously known as W4, but after a couple of years, they changed it to DMSAffiliates. They are a leader in the global Martech (marketing + technology) industry and have more than 725 offers related to crypto, dating, gambling, etc.
They are also one of the highest paying and best-converting CPA networks globally. They review the publisher applications before approving the accounts, and they have different commission types, including CPA, CPL, CPS, CPI, and RevShare.
Other information:
Number of Offers: 725
Minimum Payment: $100
Payment
Method: PayPal, Payoneer, Revolut, TransferWise, and Wire
Payment Frequency: Daily, Weekly, Net-30
Apt for novices and experienced CPA marketers.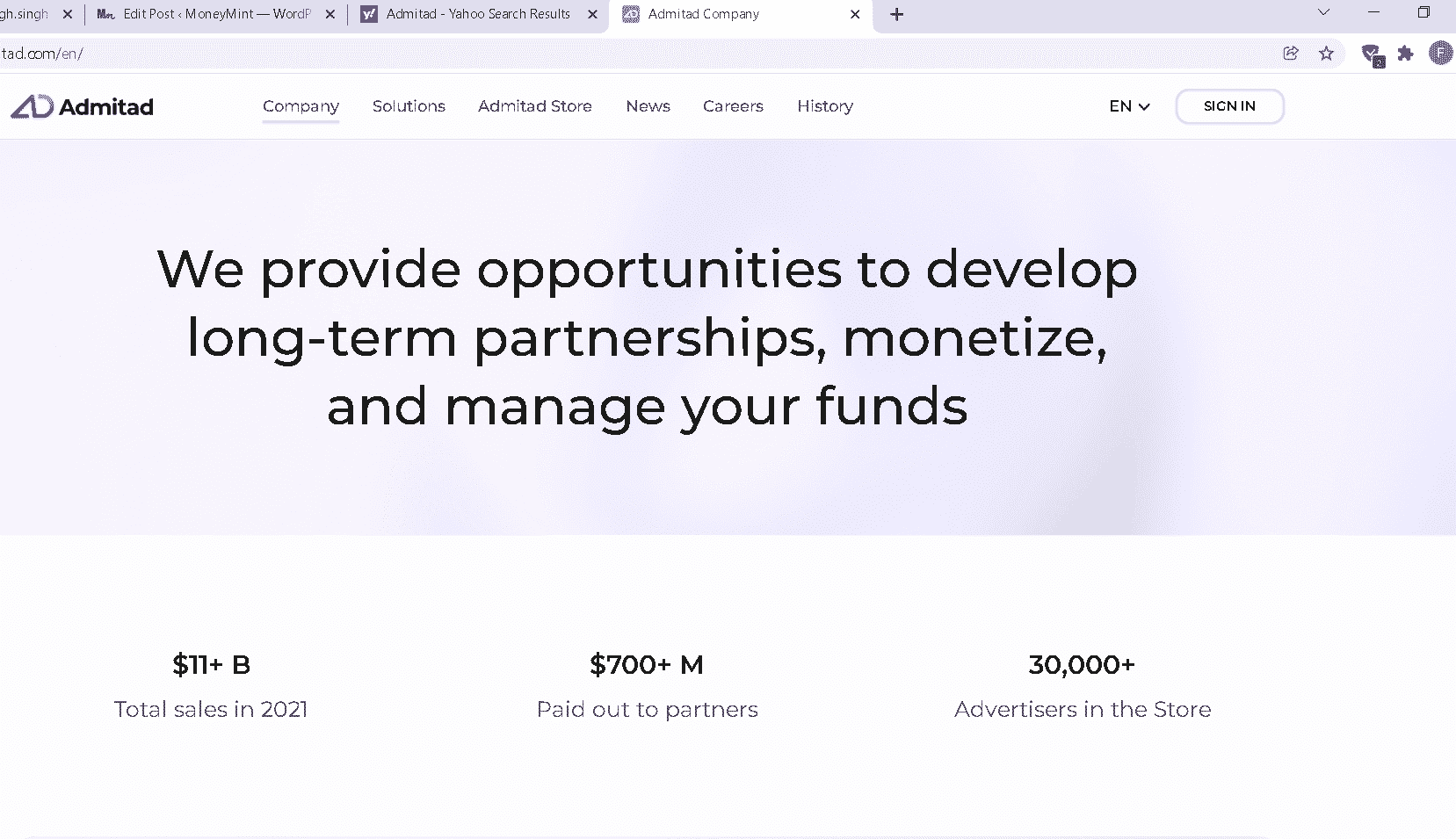 It was launched in 2009 in Germany, and today they have earnings of more than $32,700 in a day. They are a global affiliate marketing network with more than 2000 unique advertisers and 5,20,000 affiliates. Admitad hosts international offers, which give it a large foothold across e-commerce businesses.
Interstitial ads and app install also render a contextual advertising option for monetizing your website traffic. They have a client-oriented strategy with personalized training and various other learning choices. They also provide their users with cross-device tracking, deep linking options, and anti-fraud technologies.
Other Information:
Payment threshold: $20
Payment frequency: Weekly (wire transfer by request)
Payment Method: PayPal, epayments, and wire transfer.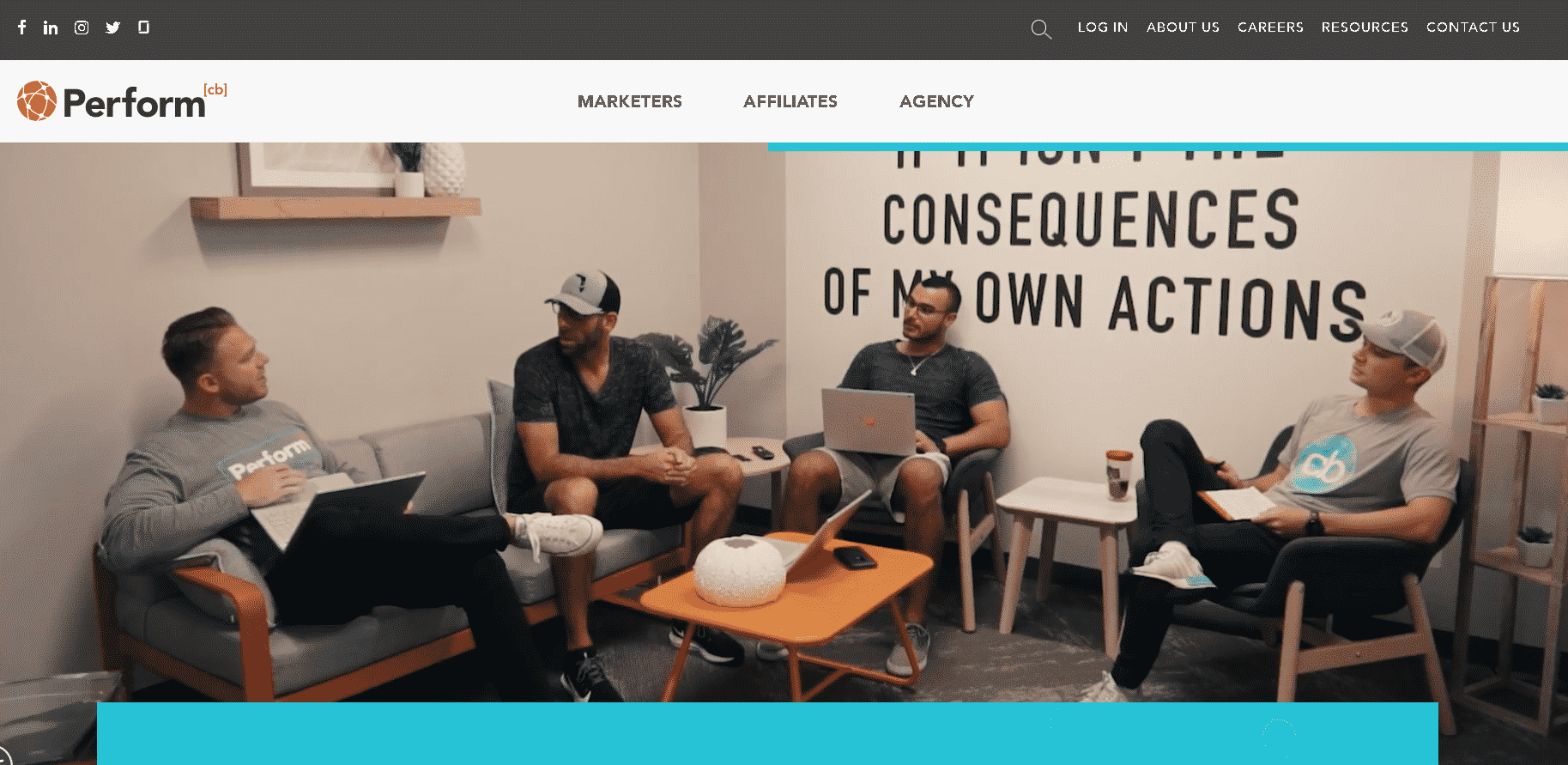 It was formerly known as Clickbooth, and after the merger between Clickbooth, Adperio, and Ignite OPM, the name was changed to Perform CB. It was founded in 2002, and it aims to make the program facile and innovative for its merchants. They have got a lot of awards and recognition, and all this has happened because they have maintained a good reputation in the market by paying its affiliates timely.
This is a popular network; thus, beginners will have slight difficulty getting approved. They work with some of the most prominent brands and have more than 500 offers insignificant niches. Their artificial technology can give you up to 25% EPC for affiliate partners as per their website.
Other Information:
Payment threshold: US$50
Payment Method: PayPal, ACH, Wire, Check
Payment frequency: Monthly
Suitable for expert CPA marketers.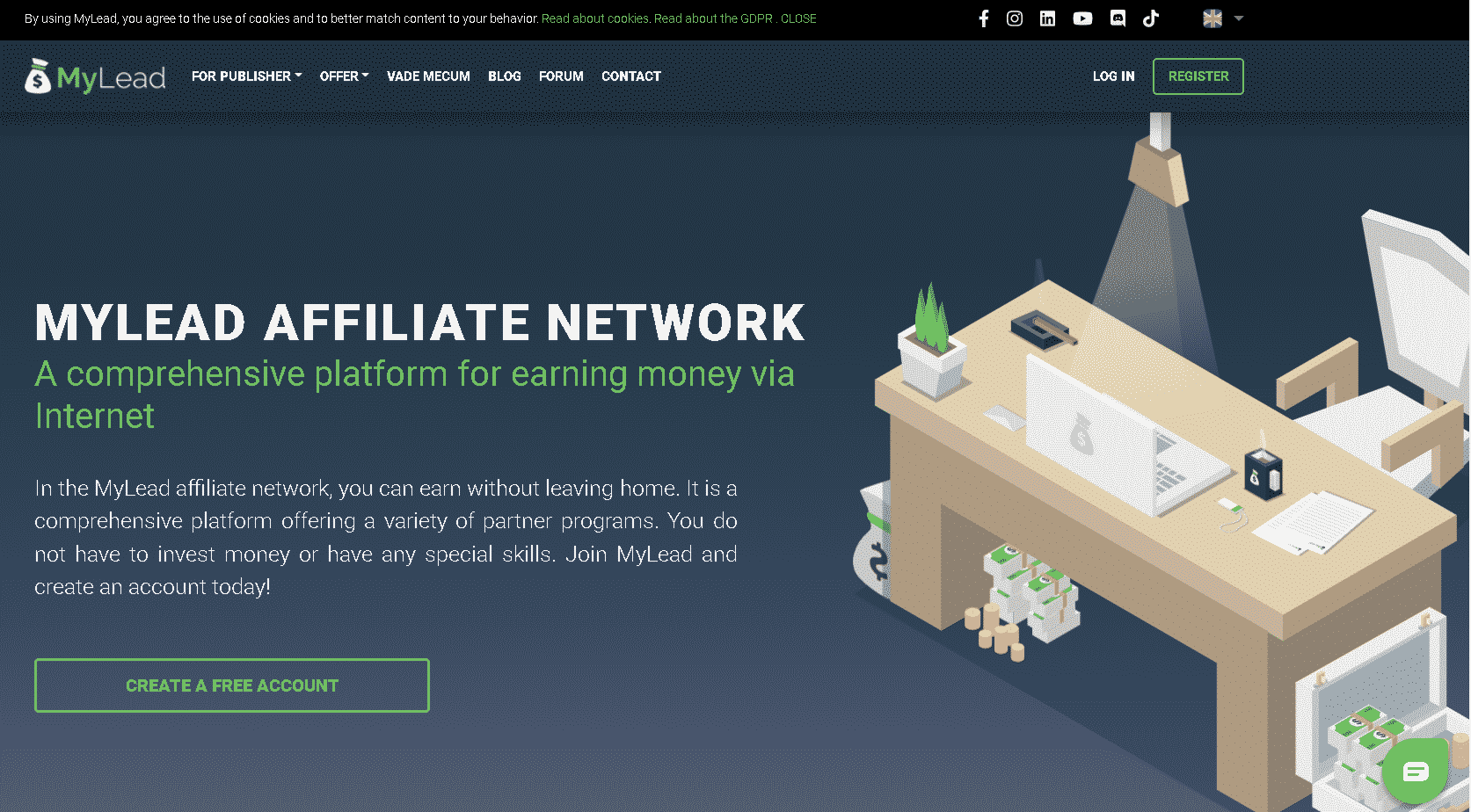 This is one affiliate network that supports you on every step; thus, if you are new to the game, you should, without any second thought, join MyLead. Here you can promote more than 3000 campaigns in all major categories and earn a good amount of money. It is a wide platform where you can earn money by just sitting at home.
They offer many tools that you can use as an affiliate to promote the products, such as deep links, content locker, smart links, video locker VOD, and many more. The platform is very easy to use, and as a beginner, you get a lot of information on the corporate blog and excellent support. MyLead has paid thousands of affiliates a million dollars and has made its move towards victory.
Other Information:
Number of Offers: 2200+
Minimum Payment: $20
Payment Frequency: Request basis (usually Net-14, 48 hours)
Referral Commission: 5%
Payment Method: PayPal, Bank Transfer, Revolut, WebMoney Bitcoin
Perfect for beginners.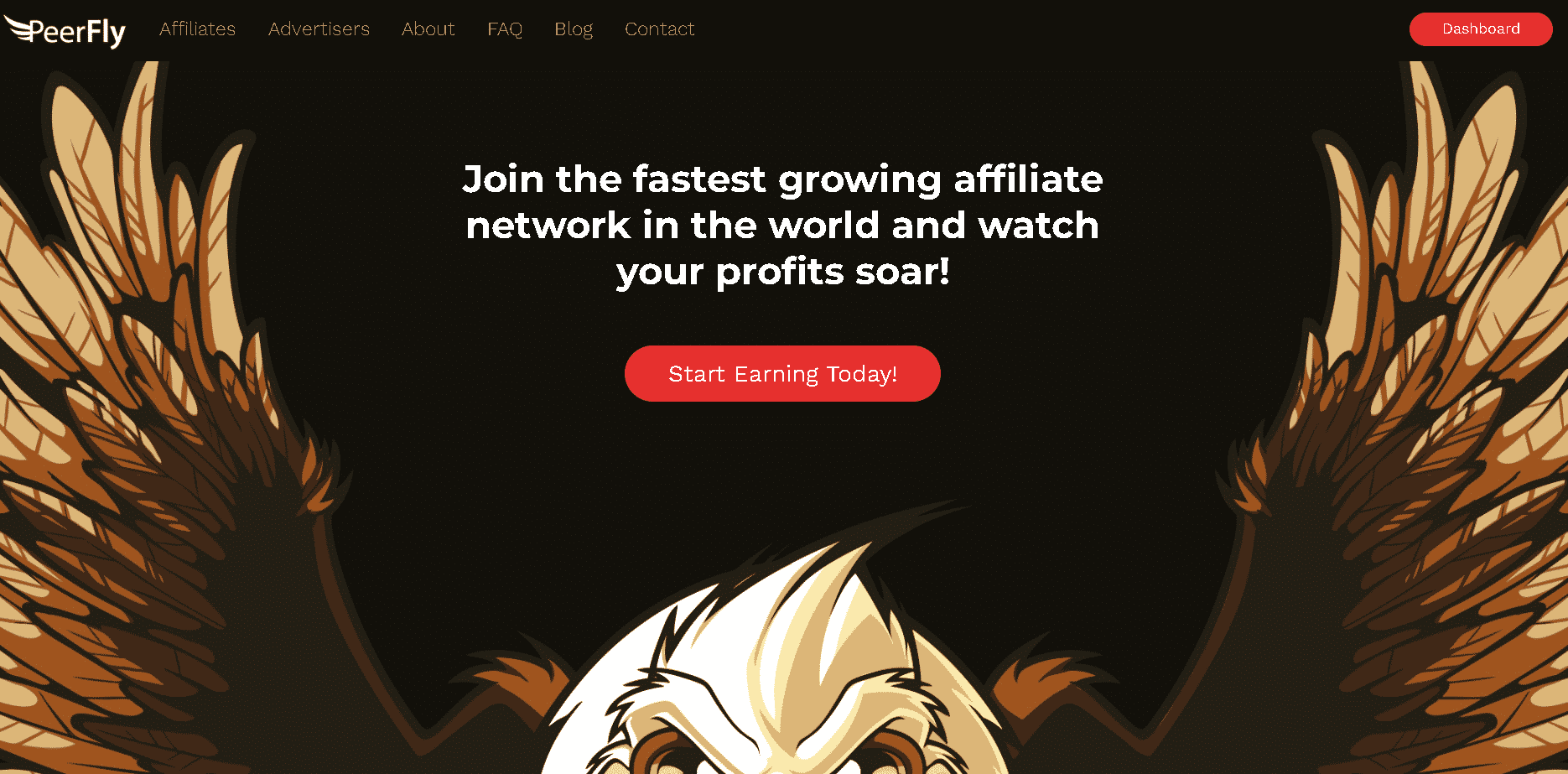 It is one of the best CPA Networks for beginners and specialists. Peerfly was launched in 2009 and is a relatively small affiliate company that has become the first choice for both advertisers and publishers. In 2016, it was ranked as the second-best CPA Network and made in the top five in 2018.
People prefer Peerfly because their tracking system and conversion rates are pretty good. They match or pay more than any affiliate network, so if you wish to make a good commission, then Peerfly should be your first choice. They also provide publishers with free training and make payments without any delay.
Other information:
Commission Type: CPA, CPL, CPS
Minimum Payment:$50
Payment Frequency: Net-30, Net-15, Net-7, Bi-weekly, Weekly, Daily
Referral Commission: 5% lifetime
Payment Method: Check, PayPal, Wire, Payoneer, ACH (Direct Deposit), Bitcoin, and Amazon gift cards
Also Read: 25 Best Affiliate Marketing Platforms & Networks
It is yet another amazing incentive CPA network with integrated high converting landing pages building and social sharing options. They aim to give affiliates the best offers for their content locking requirements. The best part is that the affiliates get an option to create their own templates and do any collaboration.
They have around 1300 active offers that comprise some big advertisers like Amazon, CyberGhost VPN, etc. CPABuild is said to be a team of legend affiliates, and they have more than 150,000 affiliates joined them so far. CPABuild has paid over $40 million commission so far and provides more than 10 000 templates and lockers to its affiliates.
Other information:
Minimum Payment: $50
Referral Commission: 5%
Payment Frequency: Weekly
Commission Type: CPA, CPL, CPS, CPI
Payment Method: PayPal, Wire, Bitcoin, Payoneer
Apt for websites and apps that would profit from content locking.
If you want more freedom and automation in a CPA Network, then Adsterra is an excellent option for you. It was established in 2013 and has more than 18 000 direct publishers, and is pretty different from the other mentioned networks in the list. It is an international affiliate network with battle-tested proposals and has a specialization in the CPA monetization pattern.
On Adsterra, you will get different kinds of ad formats; hence, you can pick anyone you prefer. The good part is that they have multiple protection systems which tell any frauds taking place. Another advantage of this network is that you get only direct offers from well-known advertisers. If you want, you can also check out private offers with increased payout.
Other Information:
Minimum Payment:$5 (Paxum and WebMoney), $100 (PayPal, Bitcoin, Tether) $1000 (Wire Transfer)
Payment Frequency: Weekly (every Monday)
Payment Method: Paxum, WebMoney, PayPal, Bitcoin, and Wire Transfer
Commission Type: CPA, CPL, CPS, CPI
Referral Commission:5% for lifetime.
It is a great network to be a part of as they have a large offer inventory of around 2900 active offers. They have some exclusive offers which you might not find on the other networks. It is a Brooklyn-New York-based company that provides you with great offers to earn money. AdsMain has a huge number of CPA Affiliates, and they give them a score of 4.99 out of 5 in aspect for payouts on time.
There have been no payment issues to date as they have always been punctual when it comes to making payments. This is the best platform to begin your career as their support team is also very helpful and available round the clock to answer all your queries. They also help you in choosing the campaigns as per your interest and assist in promoting the campaigns.
Other Information:
Minimum Payment: $50
Payment
Method: PayPal, Direct Deposit, Bitcoin, Payoneer, Wire, Paxum, and more
Payment Frequency: Net-30, Net-15, Weekly
Suitable for every level of CPA marketers.
Also Read: How to Make Money with Bitcoin
It is one of the well-organized CPA Network sites on this list. Not only do they work efficiently, but they also offer exclusive campaigns that are not available on other CPA Networks, spread across 12 verticals. They have a fantastic program of health and Nutra offers which have a COD option. The conversion rates are really good; all you require to do is advertise correctly.
It has really good features such as support available in 40 languages, excellent customer support, have in-house customized pre-landers and landers, and much more. You can also get excellent offers in categories like gaming, wallpapers, antivirus, forex, etc.
Other Information:
Number of Offers: 600+ (Mainly Health & Nutra COD offers)
Minimum Payment: $50
Payment Frequency: Bi-Weekly
Payment Method: PayPal, Payoneer, Wire, Paxum, WebMoney, Capitalist
Best for everyone.
The full form of A4D is "Ads 4 Dough," such a unique name, isn't it? This platform was founded in 2004 and has gained a lot of name and experience, making it one of the best CPA networks for beginners. You can find a lot of decent offers in various niches that keep most affiliates happy.
They have 200 quality offers to choose from and render some exclusive offers in categories like health, fitness & beauty, finance, e-commerce, gaming, etc., with landing pages made with high conversion in mind. Most of the interesting facts and information about the offers are kept hidden in the membership area.
Other information:
Minimum Payment: $50
Payment Method: Wire, Check, Direct Deposit
Payment Frequency: Net-15, Weekly
Most suitable for skilled CPA marketers.
It was formerly known as Neverblue and is another leading company in the CPA industry. They also offer premium media solutions to some of the most prominent brands in the world, such as Hotels.com, Jumia, Groupon, Ali Express, and many more. Their quality of brands and CPA offers are excellent; thus, Affiliates get a chance to work with big brands and earn a decent amount of commission.
They have a great reputation in the market, and affiliates are very happy working with them because of the excellent features they offer, plus good commission rates and timely payments. One drawback for beginners is that they are very selective about affiliates; therefore, you need a site with great traffic stats to apply with them.
Other Information:
Number of Offers: 500+
Minimum Payment: $100
Payment
Method: PayPal, Wire, Check, Direct Deposit
Payment Frequency: Net-15, Monthly
Perfect for expert CPA marketers.
It is a CPA-based advertising platform that unites advertisers and affiliates. They specialize in adult affiliate offers, and these offers can help you make a lot of money. They come with three plans for affiliates which are Active Affiliate, VIP Affiliate, and Elite Club. All these plans include a helpdesk, numerous offers, and a 5% lifetime referral program.
They have more than 700 offers in the adult, dating, and cams niche, and some of the offers are in the health and Nutra category as well. CrakRevenue focuses more on optimizing payouts to affiliates based on providing you with the best offers as per your interest and skills.
Other information:
Minimum Payment: $100 (for wire transfer)
Payment
Method: Direct Deposit (ACH), Paxum, Wire, EpayService, PayPal (Only U.S. & Canada)
Payment Frequency: Net-30, Net-15, Net-7 (weekly)
Best for people who are into promoting adult and dating offers.
There are a lot of affiliate programs in the market, but this one is the best CPA network for beginners. It is a subgroup of Integrate Corporation, and it deals in CPL, CPA, and CPC models. By joining this network, you can boost your income for hundreds of quality sponsorships and advertisement roads by taking a few steps.
For joining them, you would have to complete the registration process by filling the sign-up form on their website. You would have to fill three categories in the form: Name, account details and address, the user details, and the third category is where you mention the specific affiliate marketing type that you are interested in. Once you get approved, you will have access to more than 600 excellent offers.
Other information:
Minimum Payment: Must be more than $50.
Payment Frequency: Net-25
Payment Alternatives: Payoneer, Wire, and PayPal
List of some more CPA Networks:
LosPollos
Mexico
Envyus Media
Travel
OGAds
BizProfits
MGcash
Madrivo
Advidi
Panthera Network
Lemonade
Convert2Media
This was the list of some of the best CPA Networks for beginners; you can decide your niche and select the network that provides the best offers. Always choose the beginner-friendly platform if you are new, as it would be easier for you to understand the entire process and use the website. You can also seek help from affiliate managers for the best CPA offers and traffic strategies.
Recommended: 22 Top Money Earning Websites
Benefits of CPA Marketing
There are various best CPA networks for beginners that come with numerous benefits; here are some of the major advantages of CPA marketing-
1. It can expand your audience: CPA marketing provides you with scale and distribution, which helps in quickly broadening your audience. Irrespective of the niche, as almost every business verticals use CPA marketing. You can also partner with influencers to increase brand awareness, potentially expanding your customer base. It is a very effective method if you wish to reach out to new audiences or demographics.
2. Ease of use: CPA marketing is pretty easy to use as you would require only two components: a website and a CPA network to join. It is very straightforward to launch, and it needs very little funds upfront for using this marketing method. As an affiliate, its system enables you to immediately increase traffic to your website by advertising for a well-known company.
 3. Pay after the sale: You need not spend for the traffic that does not turn into sales. If you see that an affiliate's referral persistently renders low-rate conversions, then you should diversify your affiliates and switch your focus to a more renowned influencer.
 4. Low risk: It is a performance-based technique; thus, it is very low risk for businesses and affiliates. Also, no payment is given to the affiliates unless a conversion is done or the visitor completes a specific task; therefore, the risk is minimal for e-commerce businesses.
 5. Profitable: The major benefit of CPA Marketing is that as an affiliate and a marketer, both is that it has high ROI. You would be amazed to know that affiliate marketing generates more than 16% of all online marketing.
Affiliate marketing generates 58% higher average customer revenue, 31% higher per customer order average, and 21% higher average order value. Also, the more trades you do, the higher commissions you will be able to obtain.
6. Affordable: CPA marketing is very inexpensive, which is why a lot of people are opting for it. It has become one of the easiest methods for companies of any size to engage with new customers, and it helps your business gain more regarding the visitors converted into clients. Work on your marketing ROI with CPA marketing instead of spending a lot of money on digital ad campaigns that won't turn into leads.
CPA Marketing Tips
CPA marketing demands time to invest in making a manually advantageous relationship between the publisher and advertiser. The good the partnership, the more is the possibility to multiply the conversion rates. Here are a few tips that can help drive success by your CPA marketing strategy:
1. Hire an affiliate manager: If you want to get the best results from CPA marketing efforts, then it is recommended to hire an affiliate manager that can look after recruitment of new CPA affiliates, review offers for affiliates, communicate with website owners, provide tips on types of content that promotes the advertiser's products and send them new promotions.
Affiliate managers have skills that would be beneficial for both publishers and advertisers.
2. Avoid CPA networks with bad reviews: You can select a good and reliable network by reading its reviews. There are various best CPA networks for beginners, but on the other side, there are a lot of CPA networks that have shady practices; hence you have to be very careful while choosing.
Read the reviews carefully on reliable networks and get information on the payment system, sign-up process, affiliate managers, etc.
3. Implement traffic strategies: Enabling traffic strategies means using techniques that can aid in getting more and more people to your site and also to the advertiser's website. You can use various approaches to raise your traffic, such as SEO, PPC ads, and social media. Each of them performs distinctly and has the ability to perform better for some types of businesses than others.
4. Find offers: You need to search for offers by researching and recognizing sites that provide you with excellent CPA marketing opportunities. Their functionality is similar to that of CPA search engines, and they render affiliates with numerous offers from well-known and legitimate CPA Networks.
Searching for the CPA websites is pretty easy as you can select them based on category, price, keyword, network, etc. Thus, this is a great tool for finding offer opportunities.
This was about CPA Networks and how you can use them to the fullest for earning a decent amount of money every month. Now, let us know about some of the good CPA Networks which are reliable plus have a good payment schedule.
Conclusion
Finding the right CPA network as a beginner is crucial to your success in CPA marketing. By partnering with a network that offers a user-friendly platform, comprehensive support, and a variety of high-converting offers, you can kick-start your CPA marketing journey and start earning a steady income. We hope this list of the best CPA networks for beginners has been helpful in your search for the perfect network to partner with. Remember to research and choose a network that aligns with your goals and interests, and always stay up-to-date with the latest trends and strategies in the CPA marketing industry.