Worried about managing your expenses? Well, it is quite common. Money management should rather be an exercise made compulsory in high schools. As for the time being, let us help you with the same. Managing finance is an important task to help you spend less and save more. We bring to you the 10 best personal expense tracker app in India that will help you manage your money like a pro. This article also includes some expense tracker app free, best expense tracker app India and best expense tracker app android.
10 Best Personal Expense Tracker App in India
In India, it is an old tradition to maintain track of income and expenses. Almost all of us might have seen at least one of our parents keeping track of expenses in some diary, notepad or journal, etc.
The only difference is that Gen Z is too comfortable with smartphones to use dairy and pen. Moreover, with the rise of payment apps to support cashless India maintaining a tracker app is a way easier and possible plan.
With growing needs and increasing ways to make payments, old trackers with too many manual entries are such a waste of time as well as effort. Being adaptive to changing trends is the need of the hour. So, let us discuss the trending best personal expense tracker app in India.
Reasons for using personal expense tracker apps
Before we start with what option you have to choose from let's just go through the reasons stating the need for the best personal expense tracker app.
Many of us do not have any idea where our money flows down till the end of the month. To avoid this, we need to identify our higher portion of expenses. Sometimes, we tend to take an expense as filthy, the reason being its nature in a single transaction without even realizing its overall effect on our monthly basis. For example – buying one cup of coffee every day.
Identifying and solving such issues is the critical aspect to run your finances better. This is where a personal expense tracker app can be a build of break choice.
What is a personal expense tracker app?
A personal expense tracker app is where you can link your financial information to keep hold of expenses you are occurring. It helps in managing your everyday expenses or you can say it is an intermediary to keep track of your expenses without any need for third-party intervention.
With a personal expense tracker app, get a clear image of your spending and be your financial planner. As there are many expense tracker app free of cost, it is a simple decision to start using them.
Benefits of personal expense tracker apps
Various advantages of having the best personal expense tracker app in India on your phone are:
Notice unwanted expenses and know your spending habits.
Stick to a budget while cutting down unnecessary expenses.
Organized cash inflow and outflow.
Know how your wallet can be of help in case of emergencies.
Develop financial discipline habits.
Add more to your wealth by avoiding wastage.
In addition to these benefits, personal expense tracker apps also help in providing you with tips to save and manage expenses using Artificial intelligence. Some of the best personal expense tracker apps may have recommendations about the opportunities to invest.
How to choose the perfect personal expense tracker app?
After knowing the reasons to get this app, let us move forward to the factors to consider before choosing the right app. If you are wondering why it is important when we are discussing the best expense tracker app in India, the answer is that all of us are different from each other in one way or two. Similarly, these best personal expense tracker app in India are unique in their own way.
Though, they are the best ones voted, check the ones that fit your requirements. No one talking in a general sense can say this app is the best. You are the best judge and the one to decide which app suits you.
Factors to consider before you opt-in for any best expense tracker app android or iOS:
Cost – Many apps have two ways in it – a free version and a premium one. If you are going for bare personal plans try to get a free version that fulfils your requirements. As many apps are designed with the mindset of having a free version for personal expense and paid one for smaller businesses.
Number of Accounts you have – Some apps do have restrictions related to how many credit cards or payment modes you can link therein to track your expenses which is a bummer as these slots are very few. Hence, know your sources of outflow and choose an app that can keep each on track.
Graphics and reports – Pick an app that provides you timely reports with all charts and categorization of your area of expenses with the most appropriate representation. A report easy to understand with sections of expenditure in comparable terms to others can tell you where you have to stop wasting.
24/7 support – This is not too critical but thought to check once at least. Look for the one who has call center availability as per your requisite timing. Even bot messaging would be fine.
Also Read: 15 Buy Now Pay Later Apps in India

10 Best Personal Expense Tracker Apps
Now when you have understood well why you need an app and how to choose the best personal expense tracker app. Here are a few recommended ones listed for you with all features they have.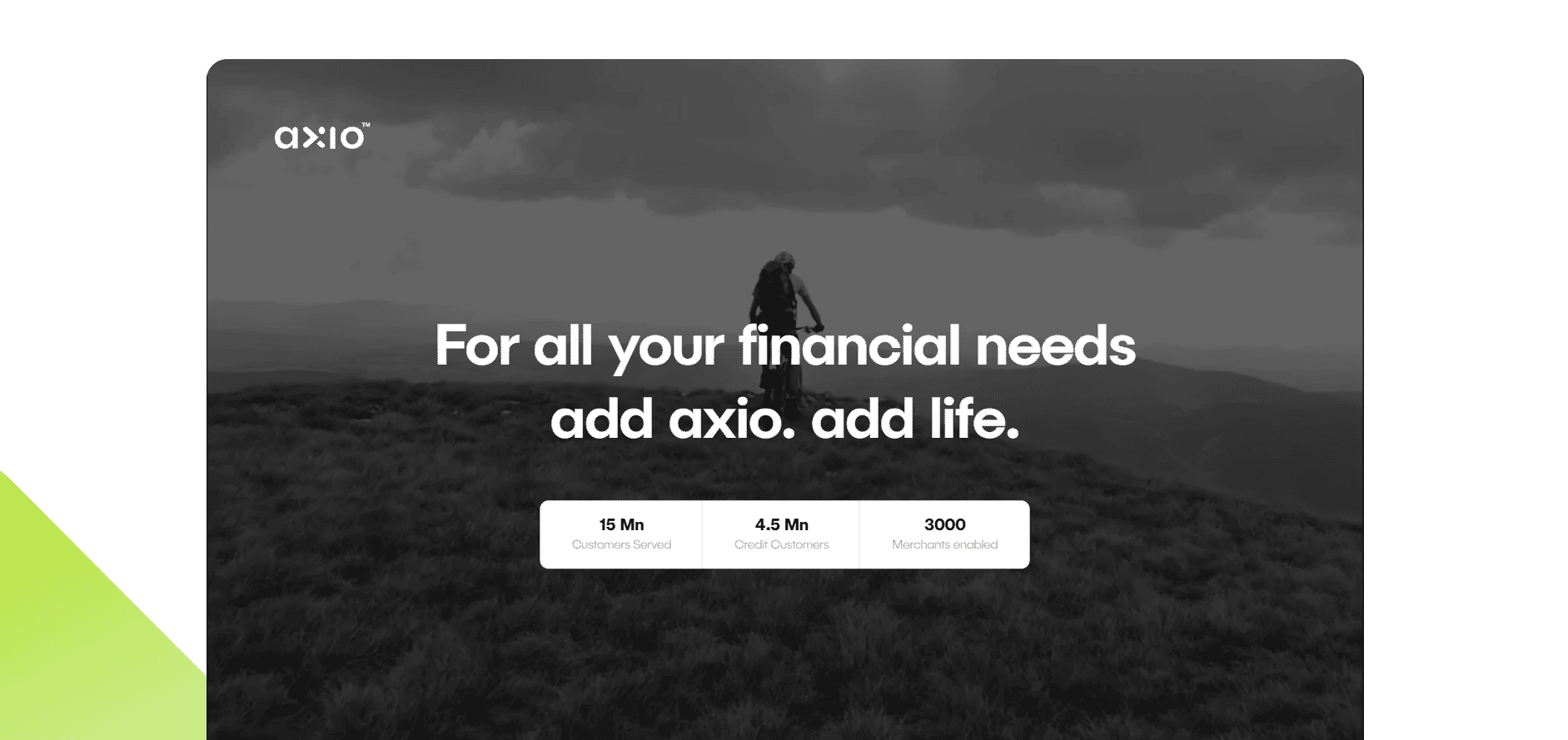 For this era, Axio is the most appealing and recommended app. Also, this one is already famous enough with millions of users and great ratings. Axio is the best expense tracker app free to use all over. It has got amazing features to figure out your spending as well as savings.
Axio has got the status of best expense tracker app android due to such amazing factors in it:
It tracks your expenses through SMS.
Along with tracking this app can transfer money using BHIM UPI.
It keeps reminders of due dates of credit card payments along with other bills.
Axio also helps you with splitting bills.
You can export your expense reports in formats like CSV and pdf.
Not only expenses but it also keeps a track of events like travel reservations and movies.
In addition to this, it helps you locate ATMs nearby.
Not only these but in addition to all of it Axio lets you enter expenses manually and also provides a backup facility. Here, you can also create additional categories of expenses as per your requirement. Also, verify your account balances here and apply for a small loan too with Axio.
Available on – Android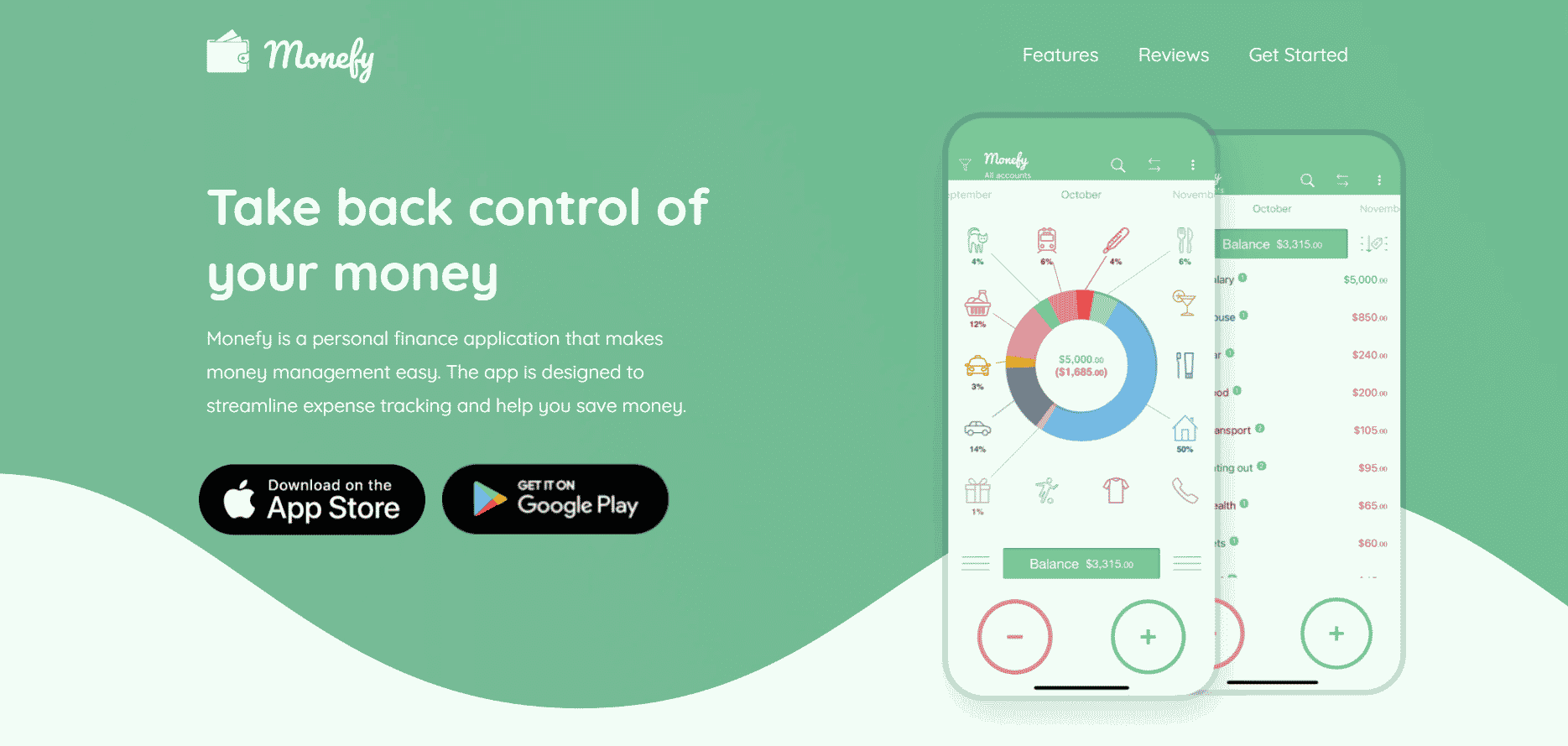 Get an interactive interface along with all the premium tracking features just by downloading this app. No mandatory requirement of login, just starts as soon as you get your hands on it. It is one in the category of the best expense tracker app India backed by an editor's choice mark in the Google Play Store.
Track your day-to-day expenses along with managing your budget and boosting your savings.
Reasons that make Monefy a rich feature app:
Easy data backup to Google Drive and Dropbox.
Plenty of options to keep your secrecy with app lock.
The pie chart feature provides you with a better view of your expenses and helps you in analyzing them.
Export your data with one click.
Built-in calculator, recurring payment reminder, and budget tracker.
You can operate multiple accounts in this app.
Monefy also has an option of dark mode for night users. Its user-friendly and appealing interface makes it count as the best personal expense tracker app.
Available on – Android and iOS

If you are interested in a highly detailed approach, this one's for you. Another best expense tracker app android which doesn't need a login. It provides you with a detailed interface and comprehensive view of daily, weekly and monthly activities.
Not only expense tracking but credible financial planning is another benefit of this app. Even after having a pro version, its free version has many incomparable features to deal with Accounts related stats.
A bunch of reasons we can be thankful to Realbytes for this app are:
Manage your assets along with income and expenses.
Keep a track of insurance, loans, and fixed-term deposits with this app.
Set goals and prepare a realistic budget.
Bookmark recurring expenses for later.
Capture your receipts using your phone camera.
Enhanced and detailed view in calendar format enables you to do in-depth analysis.
Customized filters.
With Money Manager, first-time users might find it a little difficult to get used to its user interface. One drawback of this app is that it contains ads. Other than this, you can use a passcode and create backup easily through an Excel file in this app.
Available on – Android and iOS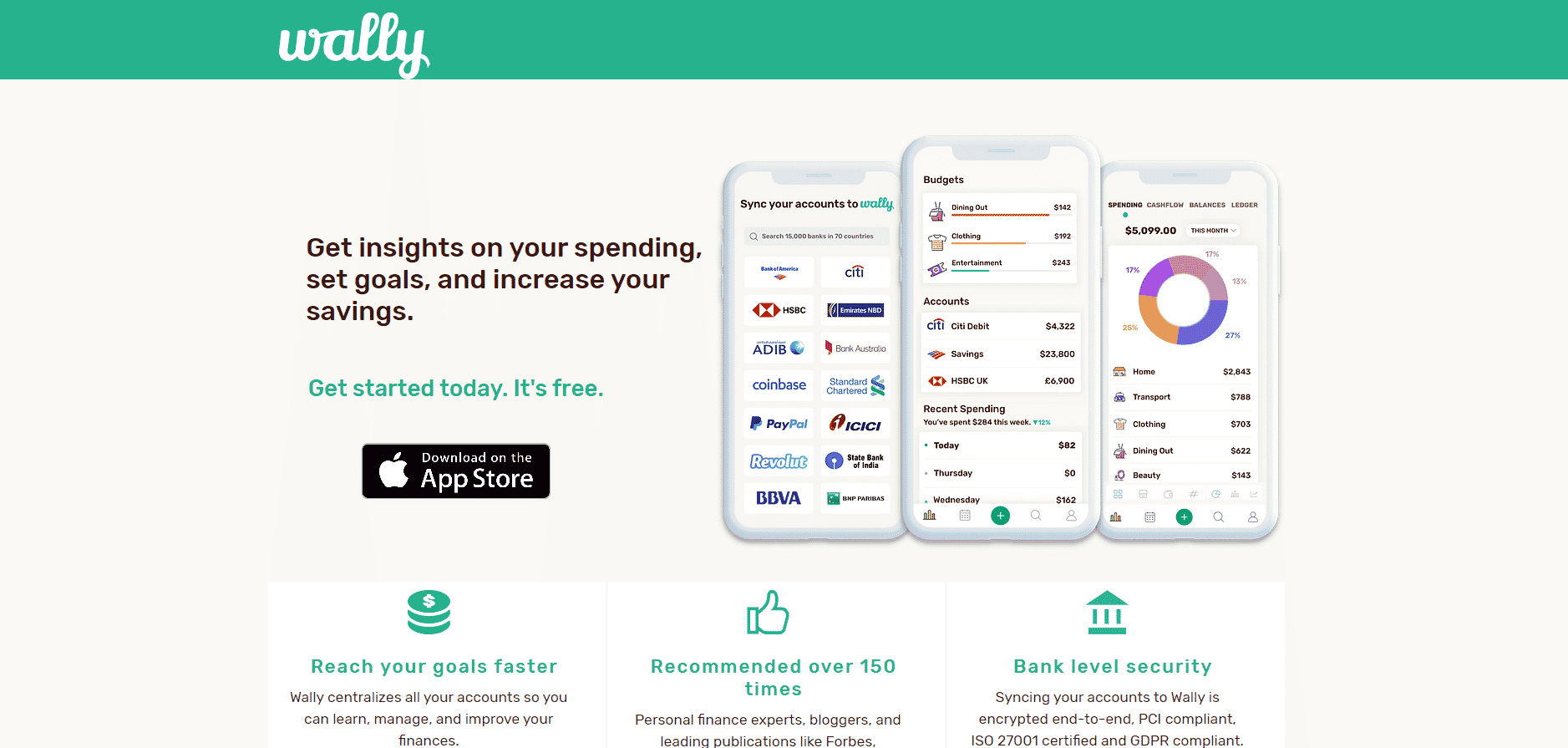 It is another app with huge options in every section to choose from. This is a great expense tracker app free of hassle. Starting from language, choose any category you want to add expenses in.
You can also do it like an everyday routine as it works best with day-wise expenses. Also, set targets to control spending unnecessarily.
Other features to get with Wally are:
Get insights about your spending habits.
Keep your data secure.
Bill reminders.
Personalized financial calendar.
Set budget goals.
Available on – iOS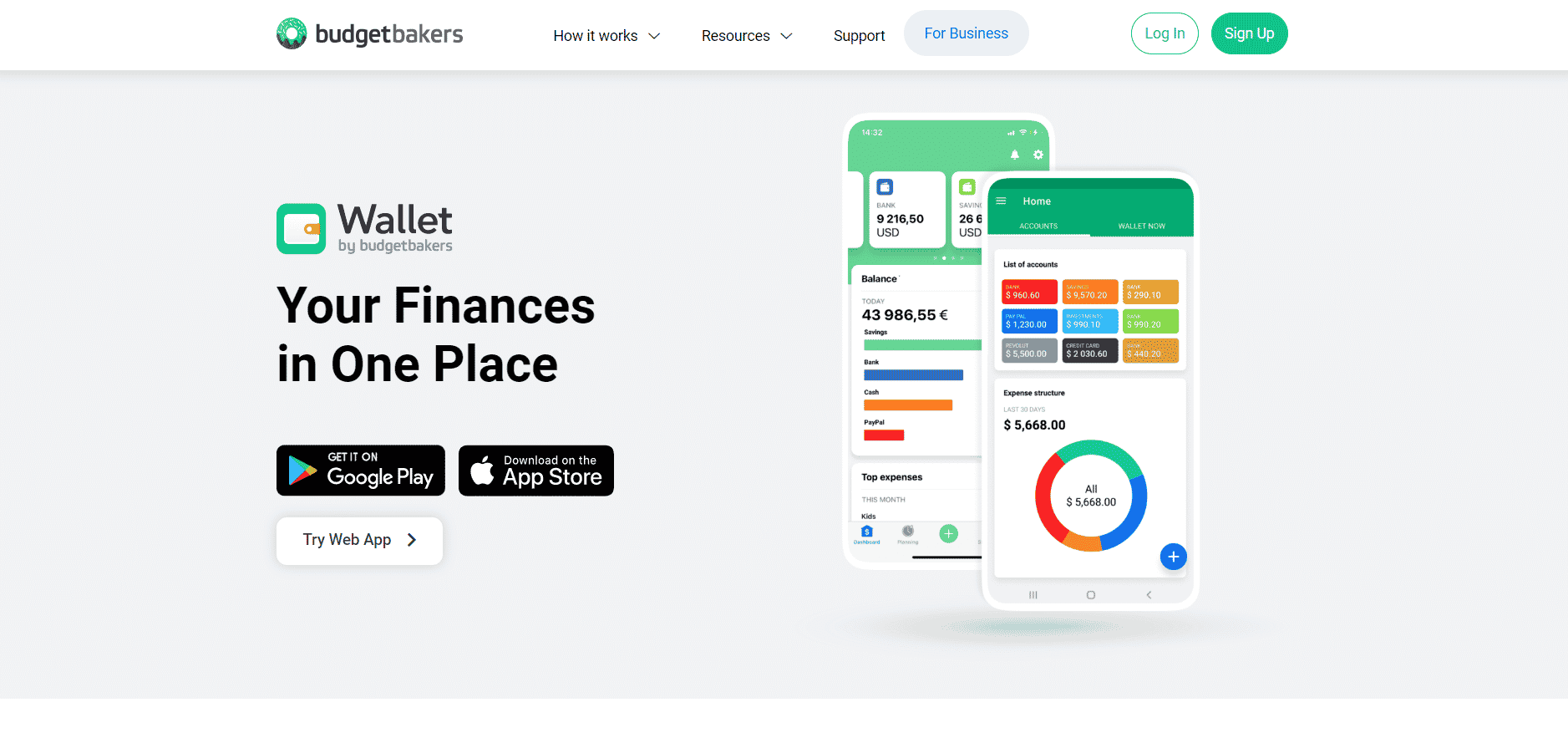 Love to play with your rules, Wallet lets you do that. It is another best personal expense tracker app with quite a different experience. Plan for your future expenses in the way and rules you desire. Wallet lets you create custom tracking for income and expenses. You can assign labels, add multiple categories and track everything in your own way.
Ensure receiving customized reports with Wallet explaining your credit limits available along with cash flow charts from multiple accounts. Also, you can upload Excel files rather than manual entries. This app is among the best expense tracker app android.
Another cool feature it possesses is to sync accounts with family members and create collective analysis. So, share expenses and plan together.
A list of features it offers are:
Sync your bank accounts automatically.
Track your credit limit along with your budget.
Arrange your bills to keep a track of dues.
Get an analysis of how future dues will alter your wealth.
Easy graphics for better understanding.
One has to mandatorily sync banks here after you log in to make this app work.
Available on – Android and iOS
Also Read: 30 Best Refer and Earn Apps in India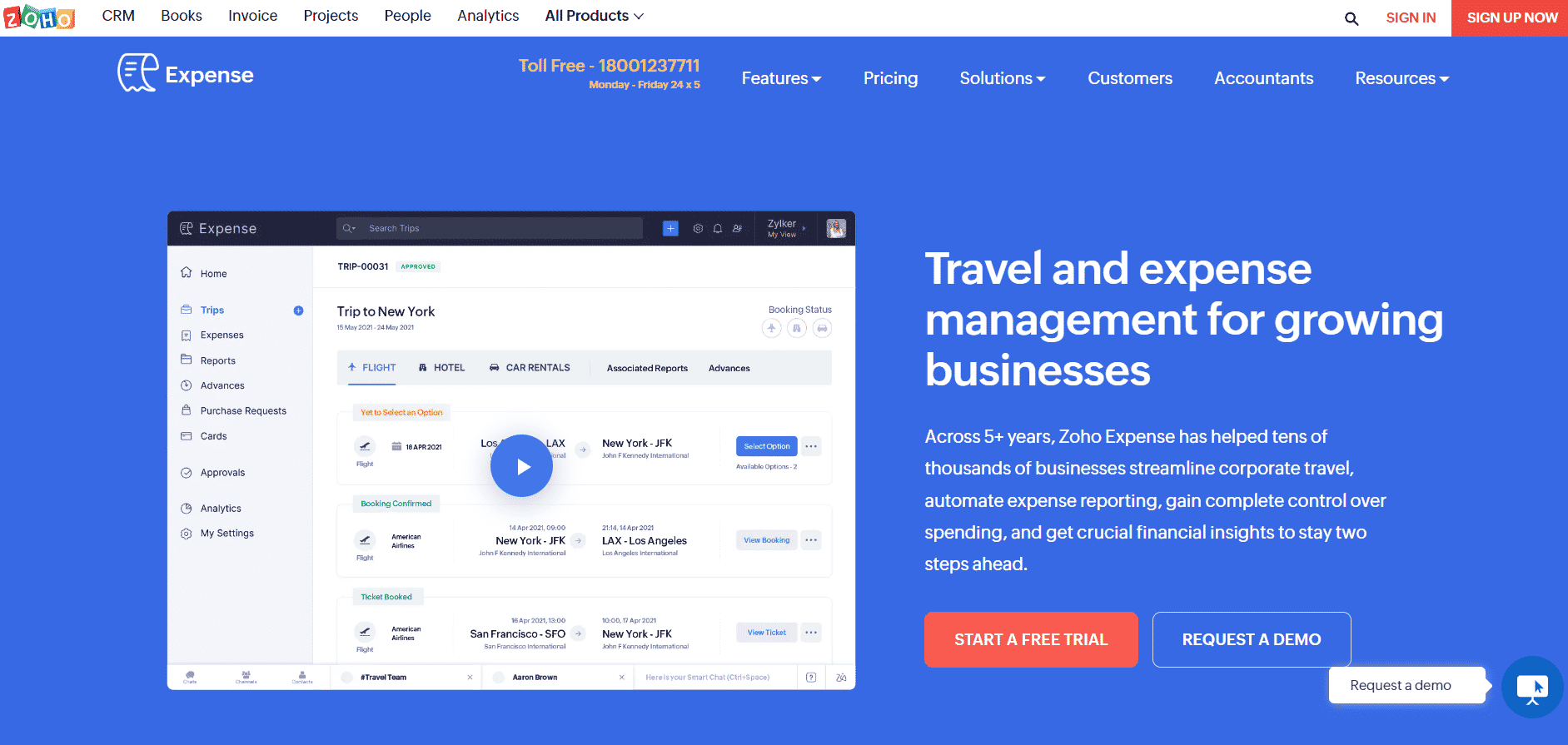 One of the best expense tracker app android is Zoho. Many mid-size organizations also use it for keeping themselves within the budget. It has an amazingly designed platform to provide solutions by performing a set of tasks and providing rich features for users to engage. 
Zoho Expense offers such benefits:
Approval process control.

Receipt management.

Workflow management for mid-size firms.

 

Expense controller by setting limits in various stages.

 

Streamline purchases.

 

Travel management.

 

Reimbursements.
It is basically designed for businesses and does play really well when it comes to personal tracking. It provides numerous customizing options to choose from or make your own set of rules.  
Zoho is a guarantee solution to consultants, emerging entrepreneurs, marketing people, educational institutes and many more including non profit organizations. 
Available on – Android and iOS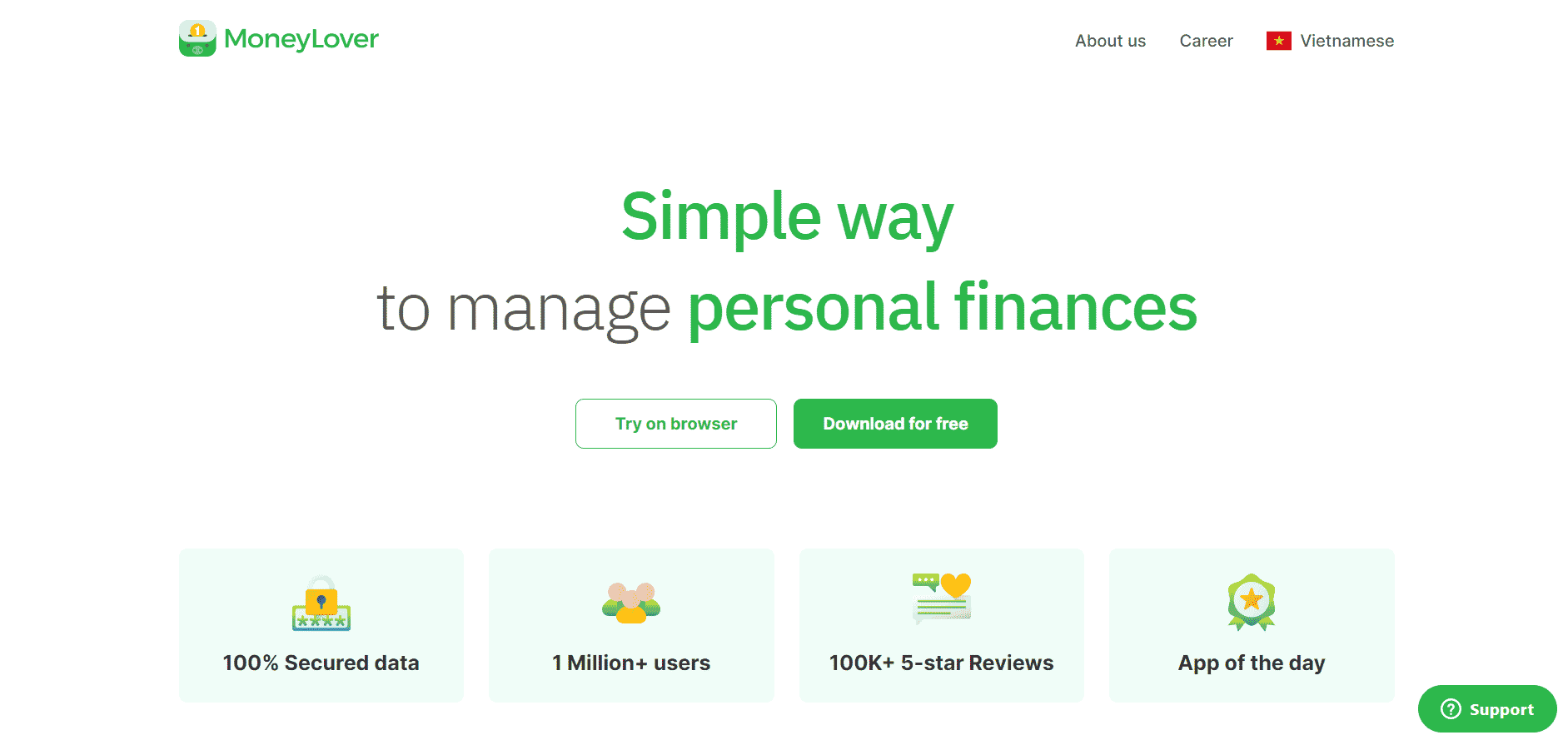 Money lover lets you grow your savings by providing a way to track your expenses easily. Use Money Lover to categorize your expenses and set limits along with making a budget and getting actual values on your dashboard every time you open the app. 
Features making this app an exception among others are:
Option to set reminders for dues.

 

Use tools like ATM finder and bank finder in the app.

Get a free interest rate calculator.

 

Detailed expense report in a single click.

 

Plan and manage recurring transactions.

 

Use on multiple devices at one time.

Scan invoices easily.

Convert your currency while travelling abroad.
Record expenses manually with this app and get analysis in visual formats. It provides easy to understand, colourful and interactive charts to read and grasp the areas requiring attention. 
Available on – Android and iOS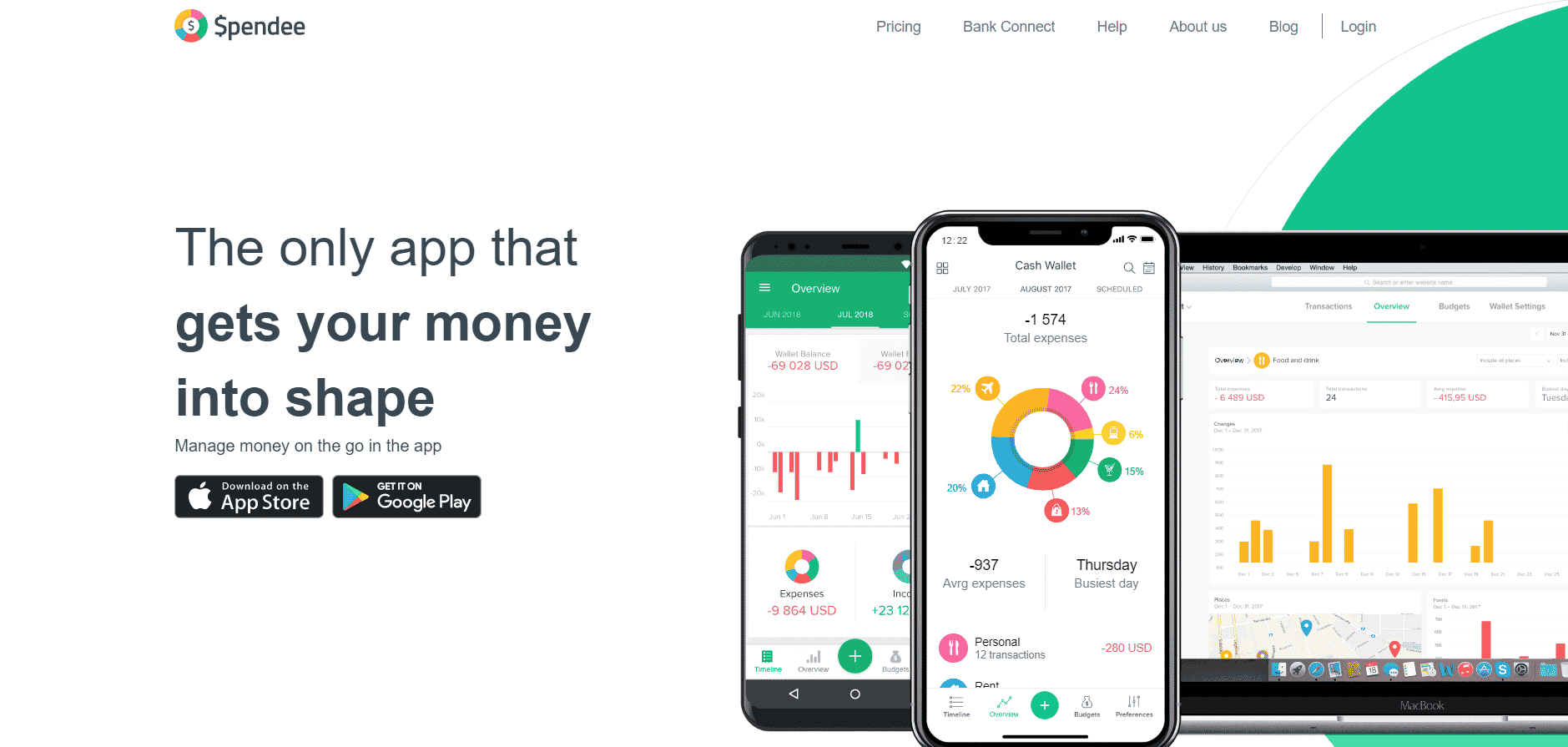 This app has amazing features like an AI to provide you with analysis of your income and expenses. Also, this app provides smart advice related to money – investing, spending and saving like no other app can.  
More interesting features it offers are:
Know how much emergency fund you should have depending on your income.

 

Track your cash inflows.

Know your financial habits.

 

Switch between multiple currencies.

 

Connect with bank accounts, crypto wallets and e-wallets.

 

Get customization, alerts and reminders.

 

Easy to add Income and expenses manually.

 
Spendee provides an enormous range of features in one app. It has amazing charts with interpretations of charts and a range of advice customised for you. Get periodic predictions and helpful insights for free with this app and the best part is it is all secured like all the apps we have listed for you.  
Available on – Android and iOS.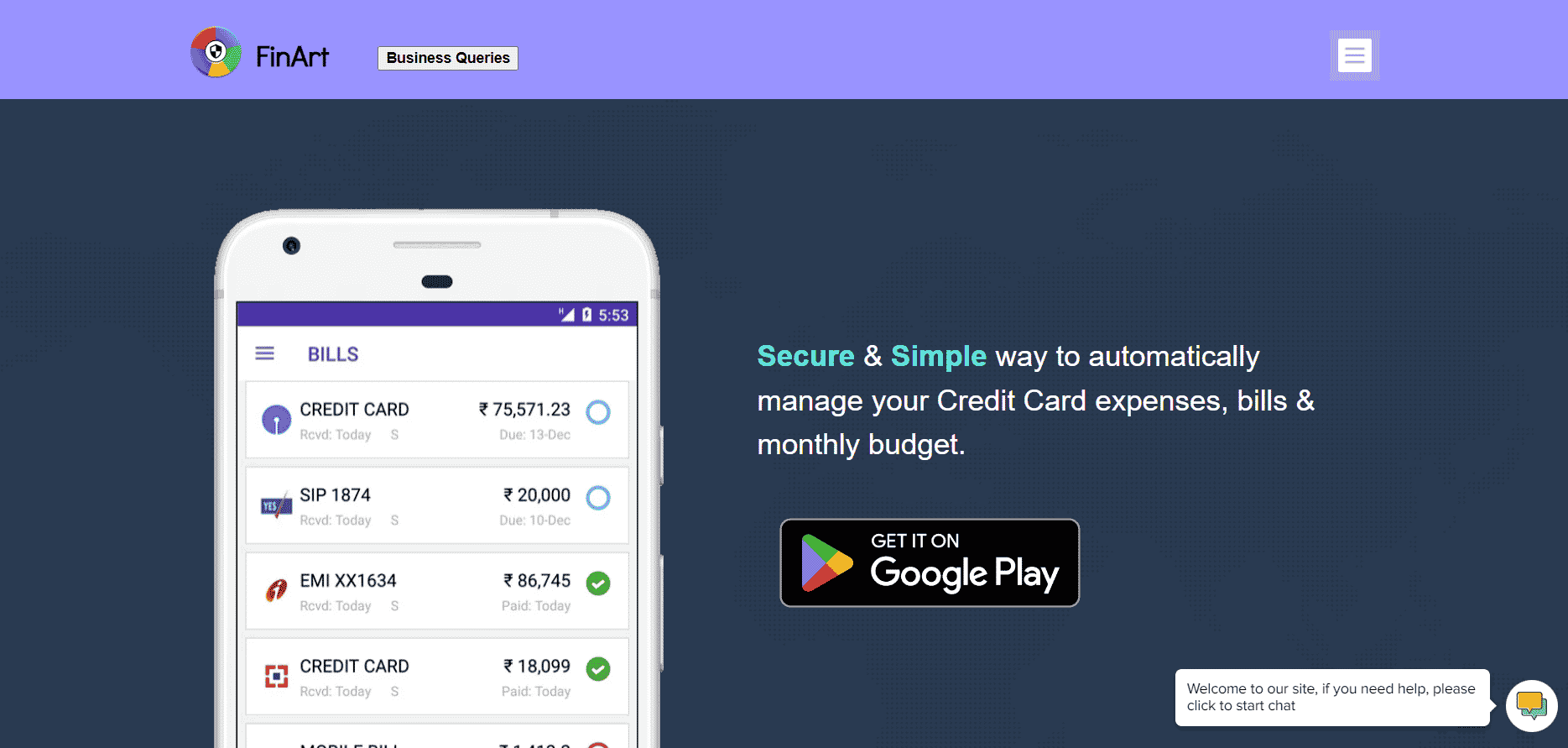 Finart is an Indian app with rich features. It is a post trial paid app which is simple and easy to use. It's quite an interactive one when it comes to user experience. You get this expense tracker app free for 45 days with all the features to explore. Later a minimal monthly fee is charged.
Features that make this app worth paying for:
SMS based expense tracking is easier there.

 

Track all other subscriptions in one place such as Amazon Prime, Netflix, Zomato and more.

 

Plan your budget and check your account balance in one place.

Use it for personal as well as business in single subscription.

 

Sync with family accounts.

 

Get reminders for recurring payments.

Interesting charts to study.

 
It has auto updates and manual entry system which is not used that much as it is quite amazing in tracking most of the expenses itself. Also, if you add consolidated expense manually it takes the difference to petty cash on its own. Well, the benefits of paid apps.  
Available on – Android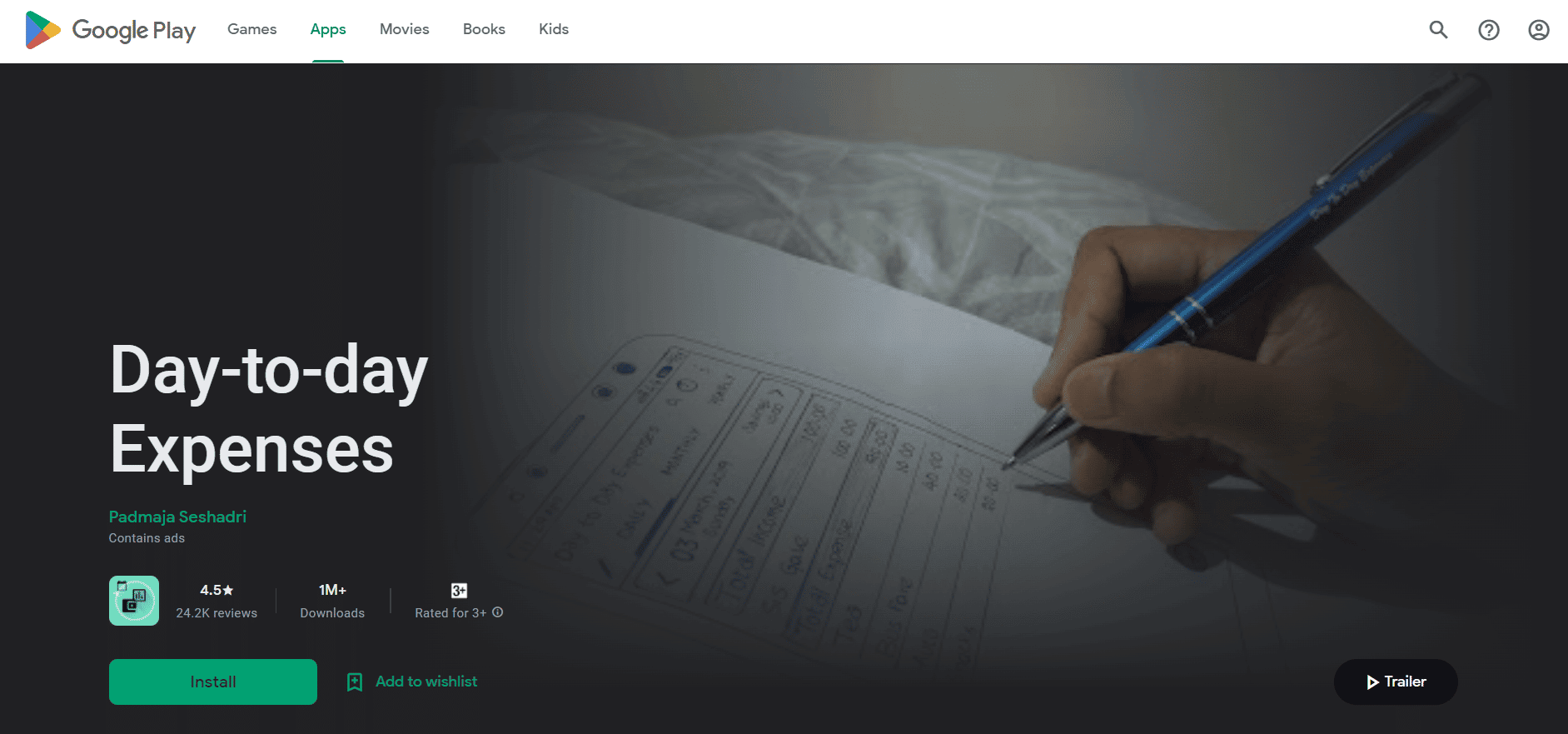 Another completely free yet one of the best expense tracker app android in India. It has an interesting theme changing feature in itself for making the user experience different from any other app.  
Some of the best features of this app are:
It lets you save data in Google Drive.

 

Easy to understand graphical representation.

No logins are required just connect it with your Google Drive.

 

Available in multiple languages.

 

Proper and interesting features to segregate your data.

Get easy print-outs or export in them excel.

 
Though it does not have a budget feature for now. Also, there isn't any scanning receipts option available.
Available on – Android
Start tracking your expenses and stay on your budget with these 10 best personal expense tracker app in India. Download these expense tracker app free of cost and take control of your expenses and manage your money in a better way. Keep reading MoneyMint for more money related content.