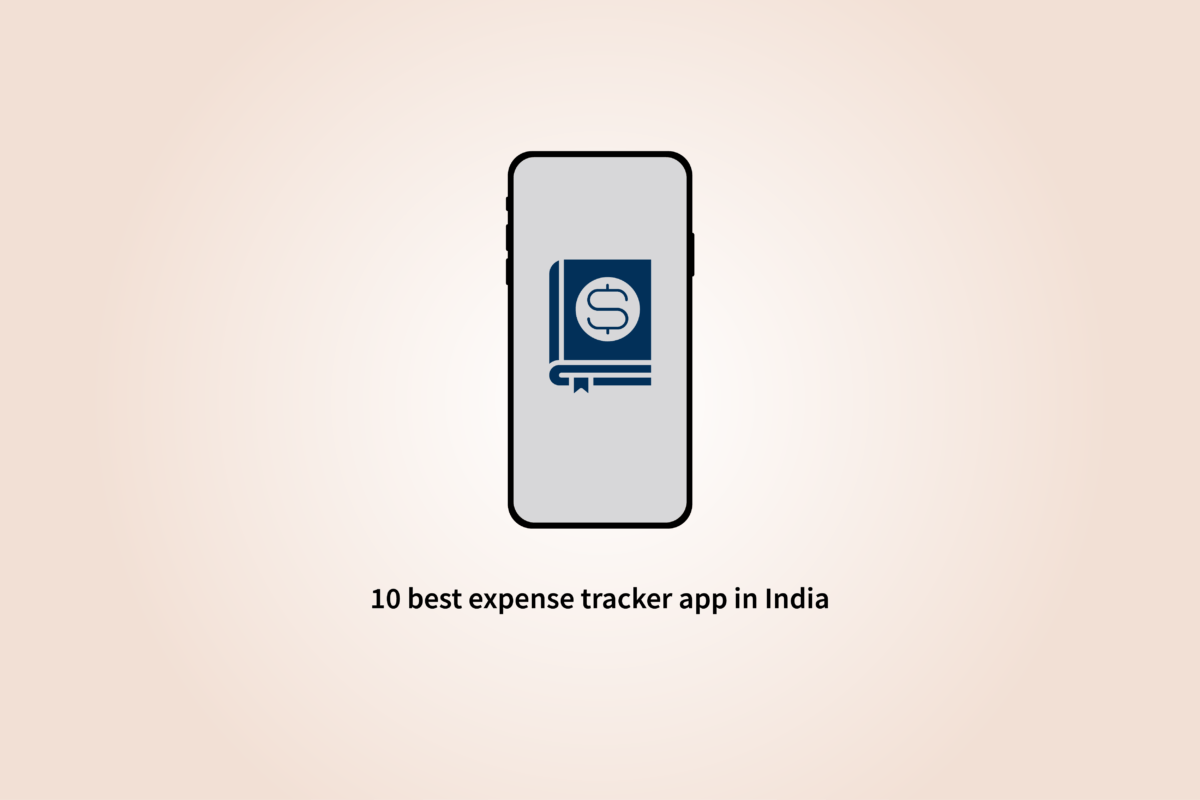 Managing personal expenses is crucial to achieve and maintain financial stability. In India, several innovative mobile apps have been developed to assist individuals to track their expenses and maintain a comprehensive overview of their financial activities. Some of the best personal expense tracker apps offer user-friendly interfaces, powerful budgeting features and insightful reports to help users understand their spending patterns. Whether you're an individual looking to gain control over your finances or a professional seeking a convenient tool for expense management, these apps provide a seamless experience and contribute to better financial management in the Indian context. This article throws light on such apps, their features and benefits, so that you get a comprehensive idea.
What are personal expense tracker apps?
Personal expense tracker apps serve as a convenient tool for monitoring and organizing your financial outflows by connecting your financial information. They enable you to effectively manage your day-to-day expenses and act as an intermediary, eliminating the necessity for third-party involvement in tracking your expenditures.
By utilizing the best personal expense tracker apps, you can gain a comprehensive overview of your spending habits and effectively take charge of your financial planning. With numerous cost-free options available, it is a straightforward decision to commence utilizing these apps.
28 Best Personal Expense Tracker Apps in India
In India, it has been a long-standing tradition to keep track of income and expenses. Many of us have witnessed our parents using diaries, notepads, or journals to record their expenditures.
However, the younger generation, known as Gen Z, is more inclined to use smartphones and finds it more convenient to track their finances using digital tools. Additionally, the rise of payment apps that support cashless transactions has made it even easier to maintain a tracker app.
With the increasing demands and various payment options available, traditional trackers that involve manual entries are becoming time-consuming and inefficient. It is crucial to adapt to changing trends and utilize modern solutions. So, let's explore the popular and best personal expense tracker apps that are currently trending in India.
Now when you have understood well why you need an app and how to choose the best personal expense tracker apps. Here are a few recommended ones listed for you with all features they have.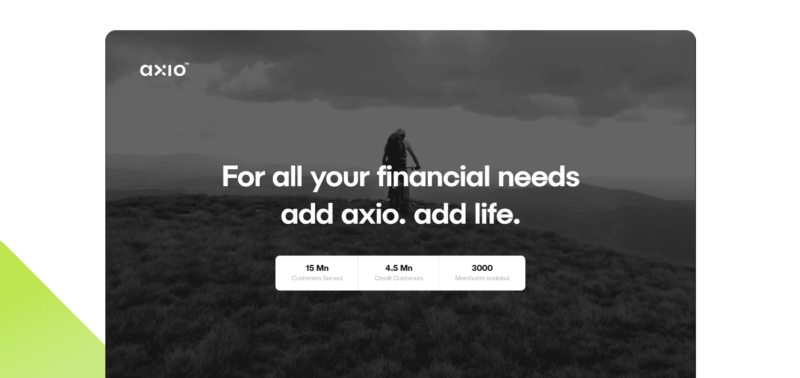 For this era, Axio is the most appealing and recommended app. Also, this one is already famous enough with millions of users and great ratings. Axio is the best expense tracker app free to use all over. It has got amazing features to figure out your spending as well as savings.
Axio has got the status of best expense tracker app android due to such amazing factors in it:
It tracks your expenses through SMS.
Along with tracking this app can transfer money using BHIM UPI.
It keeps reminders of due dates of credit card payments along with other bills.
Axio also helps you with splitting bills.
You can export your expense reports in formats like CSV and PDF.
Not only expenses but it also keeps a track of events like travel reservations and movies.
In addition to this, it helps you locate ATMs nearby.
Not only these but in addition to all of it Axio lets you enter expenses manually and also provides a backup facility. Here, you can also create additional categories of expenses as per your requirement. Also, verify your account balances here and apply for a small loan too with Axio.
Available on – Android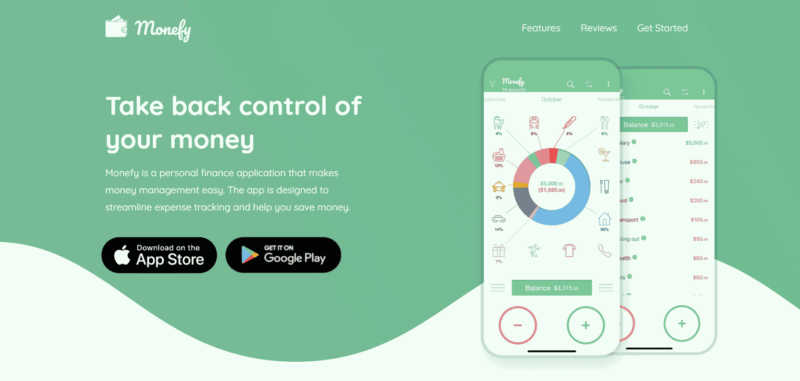 Get an interactive interface along with all the premium tracking features just by downloading this app. No mandatory requirement of login is needed – just start as soon as you get your hands on it. It is one in the category of the best expense tracker app India backed by an editor's choice mark in the Google Play Store. Track your day-to-day expenses along with managing your budget and boosting your savings.
Reasons that make Monefy a rich feature app:
Easy data backup to Google Drive and Dropbox.
Plenty of options to keep your secrecy with app lock.
The pie chart feature provides you with a better view of your expenses and helps you in analyzing them.
Export your data with one click.
Tools like Built-in calculator, recurring payment reminder, and budget tracker.
You can operate multiple accounts in this app.
Monefy also has an option of dark mode for night users. Its user-friendly and appealing interface makes it count as one of the best personal expense tracker apps.
Available on – Android and iOS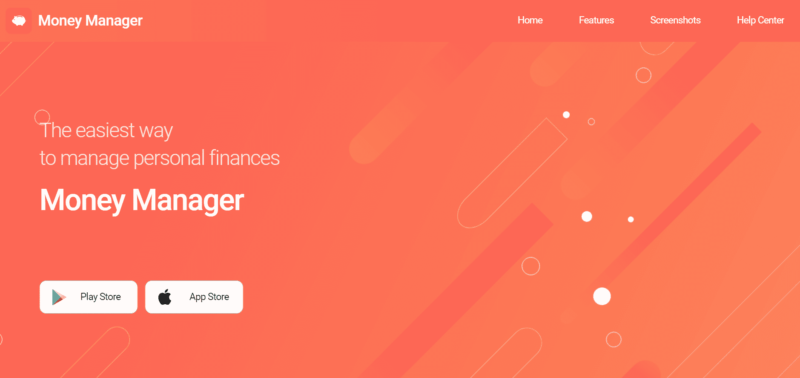 If you are interested in a highly detailed approach, this one's for you. Another best expense tracker app android which doesn't need a login. It provides you with a detailed interface and comprehensive view of daily, weekly and monthly activities.
Not only expense tracking but credible financial planning is another benefit of this app. Even after having a pro version, its free version has many incomparable features to deal with Accounts related stats.
A bunch of reasons we can be thankful to Realbytes for this app are:
Manage your assets along with income and expenses.
Keep a track of insurance, loans, and fixed-term deposits with this app.
Set goals and prepare a realistic budget.
Bookmark recurring expenses for later.
Capture your receipts using your phone camera.
Enhanced and detailed view in calendar format enables you to do in-depth analysis.
Customized filters.
With Money Manager, first-time users might find it a little difficult to get used to its user interface. One drawback of this app is that it contains ads. Other than this, you can use a passcode and create backup easily through an Excel file in this app.
Available on – Android and iOS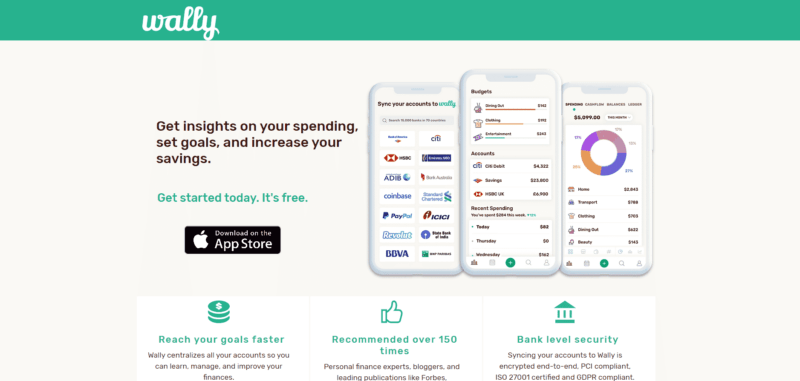 It is another app with huge options in every section to choose from. This is a great expense tracker app free of hassle. Starting from language, choose any category you want to add expenses in.
You can also do it like an everyday routine as it works best with day-wise expenses. Also, set targets to control spending unnecessarily.
Other features to get with Wally are:
Get insights about your spending habits.
Keep your data secure.
Bill reminders.
Personalized financial calendar.
Set budget goals.
Available on – iOS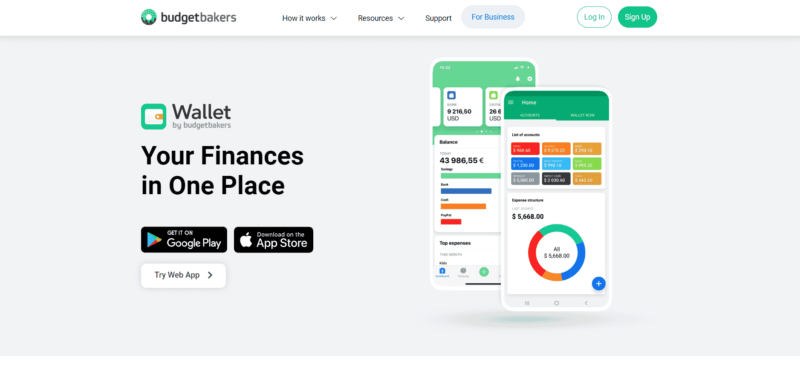 Love to play with your rules, Wallet lets you do that. It is another of the best personal expense tracker apps with quite a different experience. Plan for your future expenses in the way and rules you desire. Wallet lets you create custom tracking for income and expenses. You can assign labels, add multiple categories and track everything in your own way.
Ensure receiving customized reports with Wallet explaining your credit limits available along with cash flow charts from multiple accounts. Also, you can upload Excel files rather than manual entries. This app is among the best expense tracker app android.
Another cool feature it possesses is to sync accounts with family members and create collective analysis. So, share expenses and plan together.
A list of features it offers are:
Sync your bank accounts automatically.
Track your credit limit along with your budget.
Arrange your bills to keep a track of dues.
Get an analysis of how future dues will alter your wealth.
Easy graphics for better understanding.
One has to mandatorily sync banks here after you log in to make this app work.
Available on – Android and iOS
Also Read: 30 Best Refer and Earn Apps in India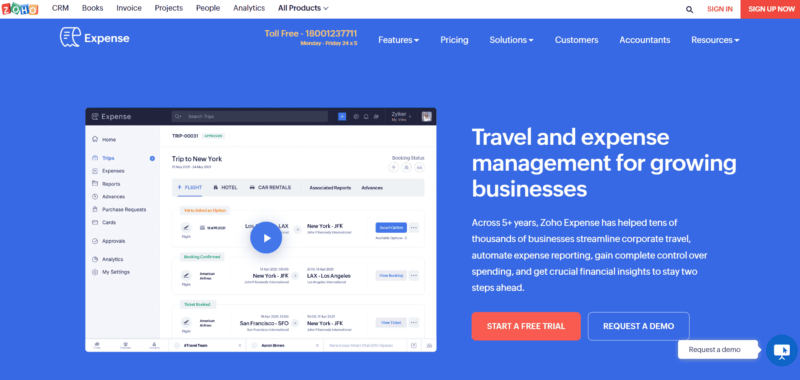 One of the best expense tracker app android is Zoho. Many mid-size organizations also use it for keeping themselves within the budget. It has an amazingly designed platform to provide solutions by performing a set of tasks and providing rich features for users to engage. 
Zoho Expense offers such benefits:
Approval process control.
Receipt management.
Workflow management for mid-size firms.

 

Expense controller by setting limits in various stages.

 

Streamline purchases.

 

Travel management.

 

You can get easy reimbursements.
It is basically designed for businesses and does play really well when it comes to personal tracking. It provides numerous customizing options to choose from or make your own set of rules.  
Zoho is a guarantee solution to consultants, emerging entrepreneurs, marketing people, educational institutes and many more including non profit organizations. 
Available on – Android and iOS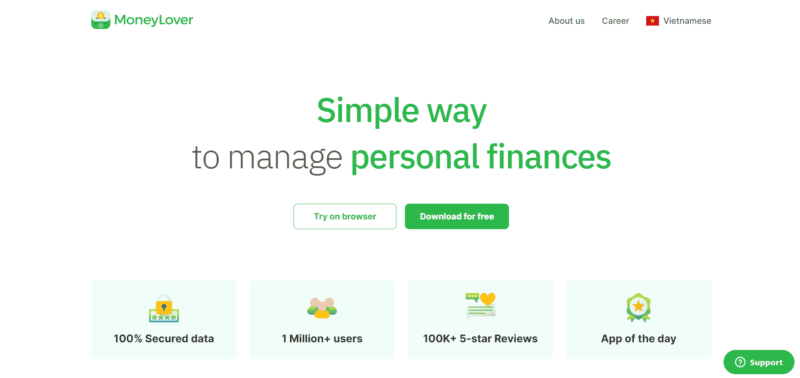 Money lover lets you grow your savings by providing a way to track your expenses easily. Use Money Lover to categorize your expenses and set limits along with making a budget and getting actual values on your dashboard every time you open the app. 
Features making this app an exception among others are:
Option to set reminders for dues.

 

Use tools like ATM finder and bank finder in the app.
Get a free interest rate calculator.

 

Detailed expense report in a single click.

 

Plan and manage recurring transactions.

 

Use on multiple devices at one time.
Scan invoices easily.
Convert your currency while travelling abroad.
Record expenses manually with this app and get analysis in visual formats. It provides easy to understand, colourful and interactive charts to read and grasp the areas requiring attention. 
Available on – Android and iOS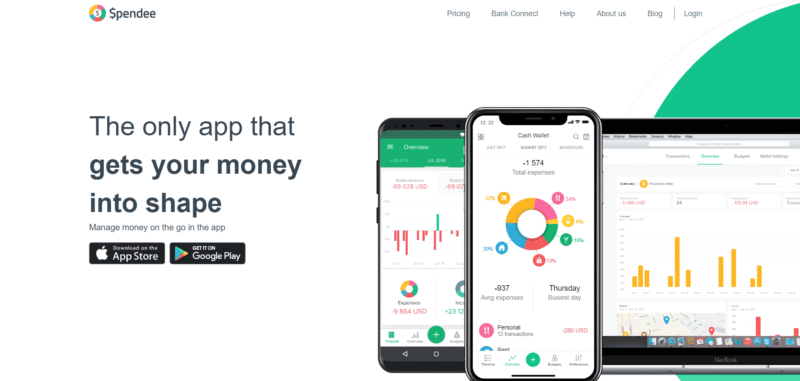 This app has amazing features like an AI to provide you with analysis of your income and expenses. Also, this app provides smart advice related to money – investing, spending and saving like no other app can.  
It is another of the best personal expense tracker apps. More interesting features it offers are:
Know how much emergency fund you should have depending on your income.

 

Track your cash inflows.
Know your financial habits.

 

Switch between multiple currencies.

 

Connect with bank accounts, crypto wallets and e-wallets.

 

Get customization, alerts and reminders.

 

Easy to add Income and expenses manually.

 
Spendee provides an enormous range of features in one app. It has amazing charts with interpretations of charts and a range of advice customised for you. Get periodic predictions and helpful insights for free with this app and the best part is it is all secured like all the apps we have listed for you.  
Available on – Android and iOS.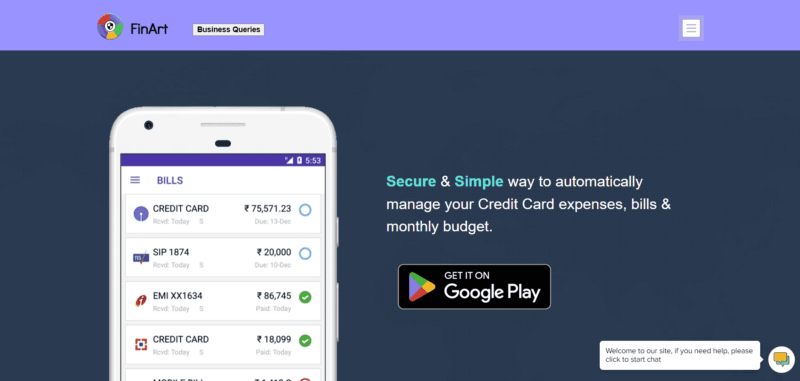 Finart is an Indian app with rich features. It is a post trial paid app which is simple and easy to use. It's quite an interactive one when it comes to user experience. You get this expense tracker app free for 45 days with all the features to explore. Later a minimal monthly fee is charged.
Features that make this app worth paying for:
SMS based expense tracking is easier there.

 

Track all other subscriptions in one place such as Amazon Prime, Netflix, Zomato and more.

 

Plan your budget and check your account balance in one place.
Use it for personal as well as business in single subscription.

 

Sync with family accounts.

 

Get reminders for recurring payments.
Interesting charts to study.

 
It has auto updates and manual entry system which is not used that much as it is quite amazing in tracking most of the expenses itself. Also, if you add consolidated expense manually it takes the difference to petty cash on its own. Well, the benefits of paid apps.  
Available on – Android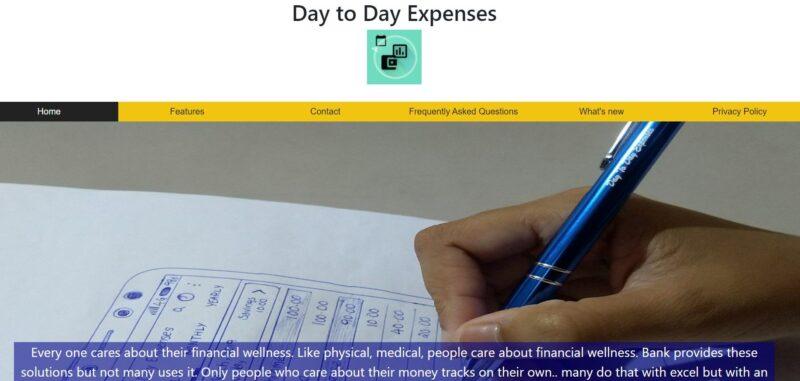 Another completely free yet one of the best expense tracker app android in India. It has an interesting theme changing feature in itself for making the user experience different from any other app.  
Some of the best features of this app are:
It lets you save data in Google Drive.

 

Easy to understand graphical representation.
No logins are required just connect it with your Google Drive.

 

Available in multiple languages.

 

Proper and interesting features to segregate your data.
Get easy print-outs or export in them excel.

 
Though it does not have a budget feature for now. Also, there isn't any scanning receipts option available.
Available on – Android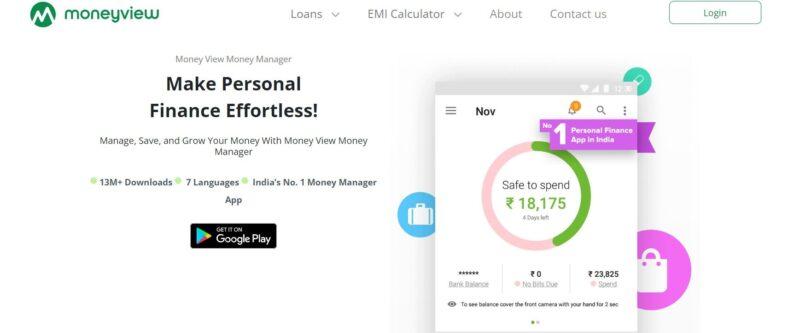 The Money View App utilizes the content of transactional SMS messages to provide users with up-to-date visibility into their finances. By extracting valuable financial data from SMS logs, this app eliminates the need for manual data entry. It is another of the best personal expense tracker apps.
Here are some key features of the Money View App:
Easily check the balances of your bank accounts.
Stay updated on the latest transactions in your bank accounts.
The app automatically categorizes your payments, allowing you to see where your money is being spent.
View weekly and monthly summaries to avoid overspending and enhance your budget planning efficiency.
The app keeps track of your expenses, providing personalized bill-pay reminders and identifying potential savings opportunities.
Monitor your spending trends over time to track your financial progress.
In summary, the Money View App efficiently utilizes transactional SMS messages to provide users with real-time financial insights, automated categorization, spending tracking, and helpful features for budget planning and bill management.
Available on – Android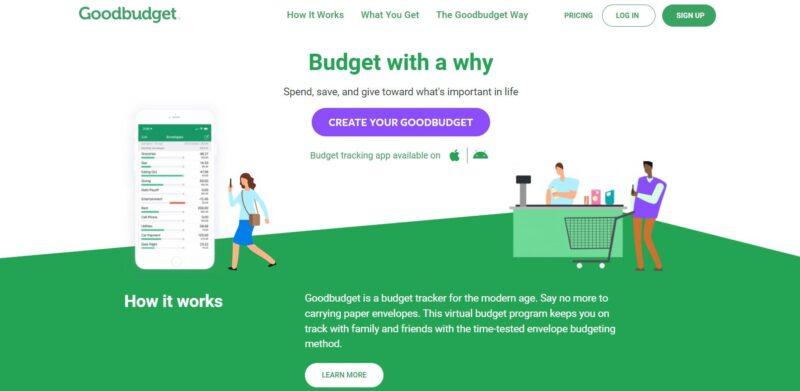 Goodbudget is a personal budgeting app and expense tracker that utilizes the envelope system. It is designed to help individuals manage their money, track expenses, and plan their finances effectively. With real-time budget tracking and bill management, Goodbudget serves as a proactive budget planner, making it one of the top expense tracker apps in India.
Key features of the app include:
The app allows users to sync their data across multiple devices, to share their budget with their partners and keep everyone informed about household finances.
Automatic and secure backup of data to the Goodbudget website.
Ability to track individual expenses and categorize them.
Schedule transactions and allocate funds to specific envelopes.
Save time with intelligent suggestions for payees and categories.
Convenient transfer of funds between envelopes and accounts.
Adjust the budget period to match real-life situations.
Analyze spending patterns using the Spending by Envelope Report.
Monitor cash flow with the Income vs. Spending Report.
Export transactions to CSV format for further analysis.
Carry over any unused funds to the next month as a reward for self-control.
Plan ahead to stay on track with your budget.
Overall, Goodbudget provides a comprehensive set of tools and features to help individuals and households effectively manage their finances, making it a valuable asset for budgeting and expense tracking.
Available on – Android and iOS.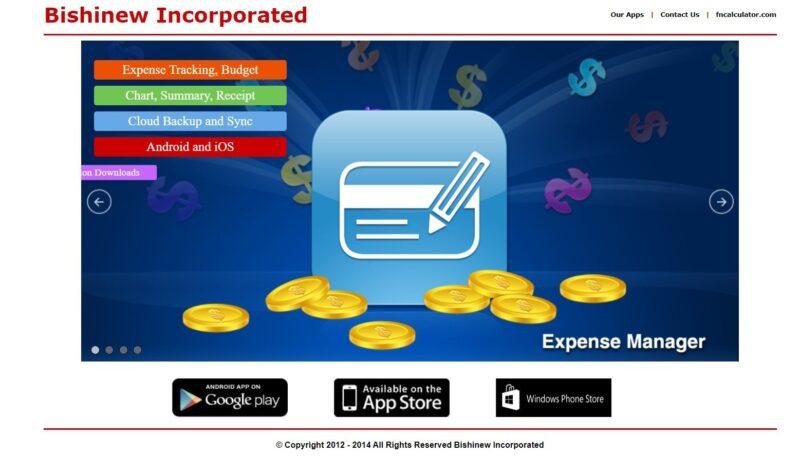 Bishinews' Expense Manager is a highly regarded money management app in India, offering a range of features for users seeking an intuitive and comprehensive personal finance solution. The app allows users to effortlessly track their expenses and manage their budgets, all from a user-friendly interface.
Some of the best features of this app are:
The app organizes bills by week, month, and year, as well as by category, providing users with a convenient overview of their expenses.
Users can set budgets on a daily, weekly, monthly, and yearly basis, and the app displays progress bars to track their budgeting efforts effectively.
The app also provides payment notifications, keeping users informed about their upcoming payments.
Users can easily filter their expenses by various criteria such as category, subcategory, payee/payer, payment method, status, description, and tags.
Automated backups to Dropbox, Google Drive, and SD Card ensure that users' data is securely stored.
The app offers additional tools, including a currency converter, regular calculator, tip calculator, loan calculator, payoff calculator, and interest calculator.
Users can synchronize their data using their own Google Drive or Dropbox accounts for enhanced convenience and safety.
Registration or internet access is not required to use the app, making it accessible even in offline situations.
The app supports split transactions, enabling users to record items with different categories and amounts in a single transaction.
Users can plan their payments and set up recurring payments, helping them stay on top of their financial obligations.
It has been recognized as one of the best daily expense manager apps in India and is completely free to use, without any hidden fees or in-app purchases.
Available on – Android and iOS.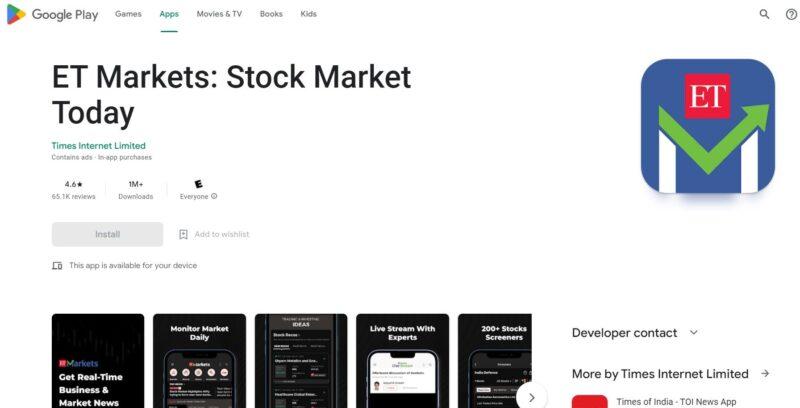 ET Markets is a valuable resource for individuals interested in investing in the financial markets and effectively managing their investments. It offers a wide range of features that serve as a one-stop solution for tracking investments across various instruments.
The app provides timely updates on stock markets, along with business and market news. It also offers free stock market tips, live charts, and share prices. It is another of the best personal expense tracker apps.
The notable features of this app are:
Advanced technical charting tools are available for in-depth analysis.
Language customization, allowing users to choose from eight Indian languages.
The app provides comprehensive market coverage, ensuring users stay informed about the latest developments.
Payment notifications are available to keep users updated on financial transactions.
The My Scrips feature helps users track their favorite investment instruments effectively.
The app also offers analysis, expert opinions, and the opportunity to participate in discussions through comments.
Users can easily share their favorite market events and news with friends and family via SMS, email, Twitter, WhatsApp, and Facebook.
To find information quickly, intelligent voice search functionality is incorporated into the app, making it easier for users to access the desired content.
Overall, ET Markets is a feature-rich app that caters to the needs of investors, providing them with essential tools and information for successful investment management.
Available on – Android and iOS.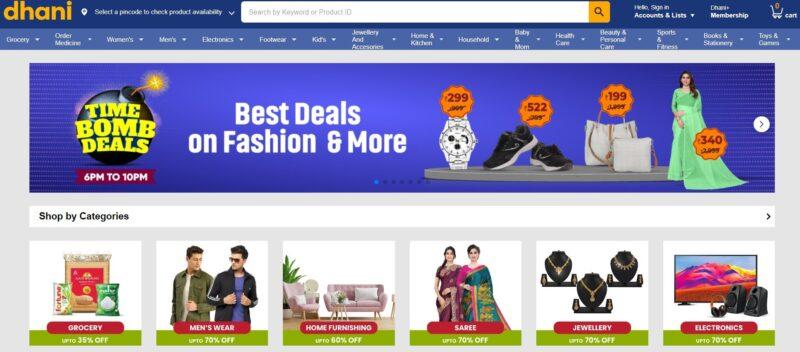 Dhani is a comprehensive solution for all your financial requirements, offering a range of services within a single platform. Dhani Zone is an exciting feature that allows you to access podcasts and audio stories related to health and sleep. Moreover, you can conveniently use your Dhani Rupay card to shop at numerous stores across the country. Additionally, Dhani provides a collection of free games where you have the chance to win cash prizes.
The key features of the app are:
Simple and user-friendly financial management.
Instant availability of personal loans ranging from 10,000 to 15 lakhs.
Immediate access to credit lines, enabling quick fund transfers.
Affordable health premium plans.
Earn money by referring your friends to the app.
With the Dhani wallet, you can quickly open a Demat/trading account, obtain personal loans, and efficiently manage your payments. Dhani stands out as one of the leading financial apps due to its outstanding features.
Available on – Android and iOS.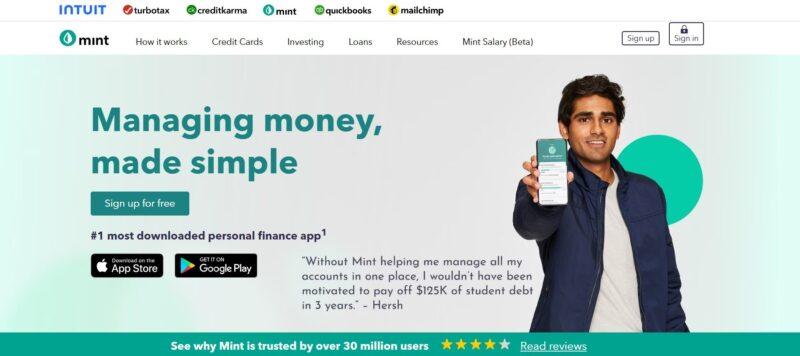 Mint, owned by Intuit, is a personal finance app designed to assist individuals in organizing and managing their finances and credit. It is widely regarded as one of the best expense tracker apps due to its comprehensive view of personal finances and its array of tools for increasing net worth and reducing debt.
Reasons that make this a rich feature app:
Similar to other expense tracker apps, Mint can synchronize with your bank and credit card accounts.
However, it offers additional features such as proactive notifications of upcoming bill due dates, which help users avoid late fees.
Moreover, it sends alerts if your account balance is nearing depletion to prevent overdraft fees, or if you're approaching your credit card's limit.
Mint allows you to track investments and establish savings goals, providing a holistic view of your financial progress.
Additionally, it enables you to monitor your credit score, ensuring you stay informed about any changes or potential issues.
Through a feature called Mintsights, you can observe how your spending on subscriptions evolves from month to month. This functionality helps identify forgotten subscriptions and potentially negotiate lower rates with service providers.
By connecting your accounts to Mint, you can easily categorize transactions, allowing for better financial analysis and budgeting.
Available on – Android and iOS.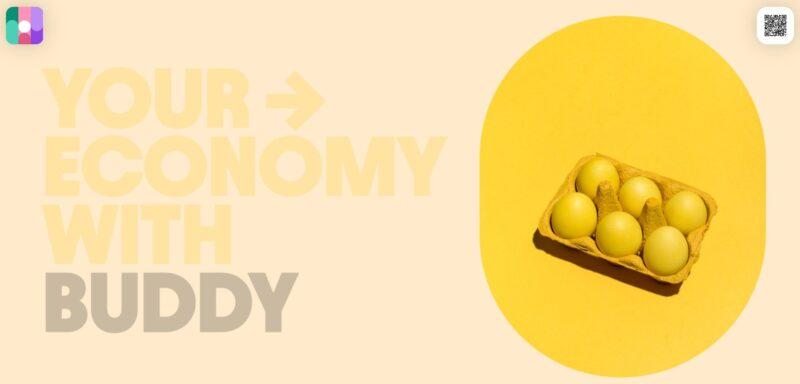 Buddy is a helpful tool that assists you in creating and maintaining a budget for yourself or with your loved ones. It ensures that you don't overspend your hard-earned salary by customizing a budget plan that suits your needs. Additionally, you can invite your relatives and friends to join Buddy, allowing everyone to have a clear understanding of who spent how much.
The main features of the Buddy app are:
With Buddy, you can effortlessly import all your transactions from your bank account, giving you a comprehensive view of how your budget is performing.
It provides a visually appealing and detailed overview of your expenses, income, and savings, allowing you to track your financial progress effectively.
The Split feature in Buddy enables you to keep track of who paid for what, simplifying the process of settling expenses among your group.
Buddy offers a Premium subscription with two options: a monthly renewing plan priced at $4.99 and a yearly renewing plan priced at $34.99. If you decide to purchase the Buddy Premium subscription, the payment will be charged to your iTunes account.
You have the flexibility to manage or cancel your subscription through the user settings in iTunes after making the purchase. Please note that if you don't cancel your subscription at least 24 hours before it renews, it will automatically renew at the same price and subscription type. It's important to remember that you cannot cancel your current subscription while it is still active.
Available on – iOS.
Also Read: 15 Buy Now Pay Later Apps in India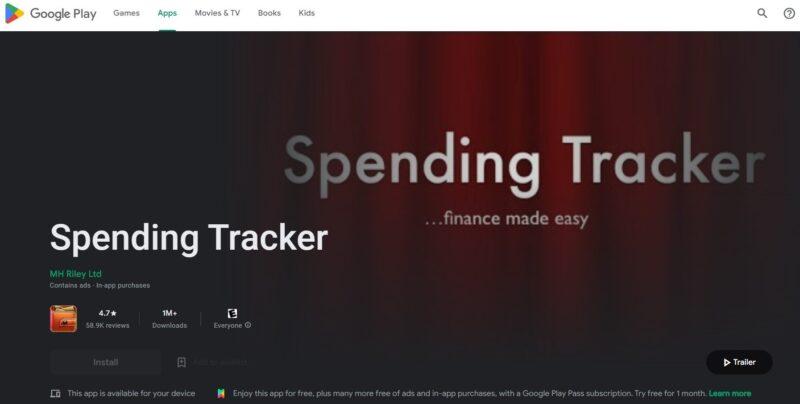 Spending Tracker may not be packed with advanced features, but it provides easy-to-use tools for monitoring and reducing unnecessary expenses. Its clean interface allows you to track your spending on a weekly, monthly, or yearly basis.
This has got the status of best expense tracker app android due to such amazing factors in it:
You can set a fixed budget based on your goals and keep track of your expenditures accordingly.
One notable feature is the ability to choose icons for different expense categories, adding a personal touch to the app.
Additionally, Spending Tracker offers insightful visualizations that give you a comprehensive overview of how your money is being spent.
It simplifies transaction entry and offers the flexibility to repeat or export transactions.
The app also provides a summary view of your spending progress, allowing you to quickly assess your expenses without delving into details. In summary, Spending Tracker is considered one of the best personal expense tracker apps available.
Available on – Android and iOS.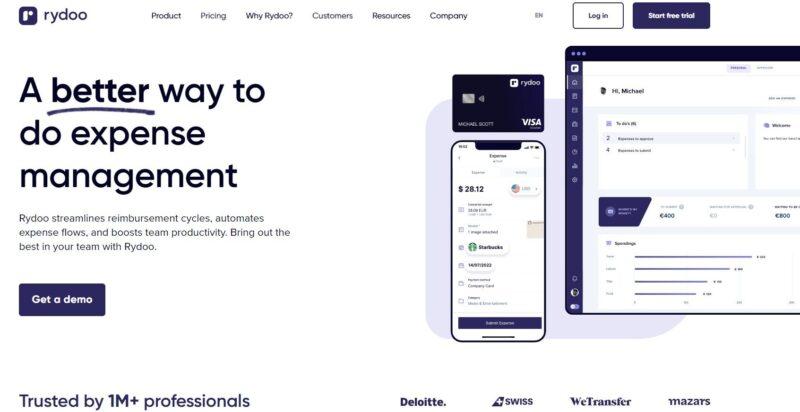 Rydoo, previously known as Xpenditure, is a travel management solution hosted on the cloud. It offers comprehensive expense management capabilities, streamlining the entire process from receipt capture to accounting. By simply taking a photo of a receipt, Rydoo automatically extracts all necessary information and prepares it for export to the accounting software of your preference.
Key features of Rydoo include:
Receipt scanning, enabling effortless capture and processing of receipts.
It also provides an approval flow system to ensure proper authorization of expenses.
Rydoo supports multiple currencies, allowing for easy management of expenses incurred in different monetary units.
Furthermore, it offers time tracking and mileage functionalities to accurately monitor and record work hours and travel distances.
With its multi-language capability, Rydoo caters to users from various linguistic backgrounds.
It seamlessly integrates with popular accounting software, facilitating smooth data transfer between platforms.
Rydoo ensures secure storage of receipts for over 10 years, ensuring compliance with record-keeping regulations and enabling easy retrieval of historical data.
Available on – Android and iOS.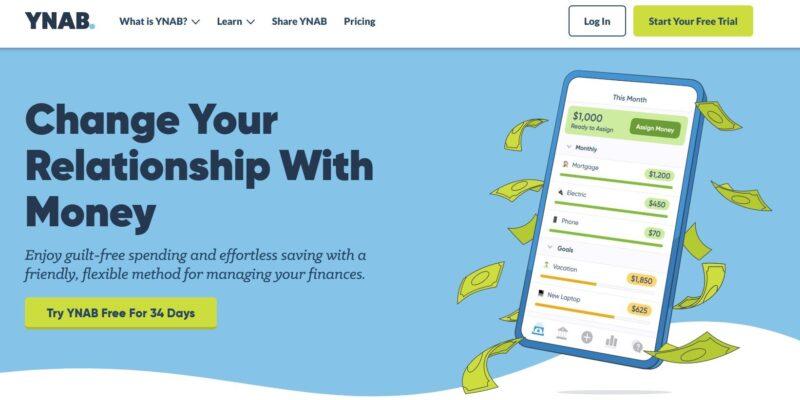 YNAB, short for You Need a Budget, is a well-known software designed with great dedication to help users manage their budgets and track expenses. In its initial version, YNAB relied on manual expenditure tracking.
Reasons that make this a rich feature app:
It employs a distinctive budgeting methodology that requires individuals to allocate every penny they earn towards specific purposes such as savings, spending, or investments.
By analyzing data, the app provides users with valuable insights into their budgets.
A recent update has introduced the ability to automatically import expenses from a checking account.
The app is beneficial for those looking to start budgeting and seek guidance along the way.
Available on – Android and iOS.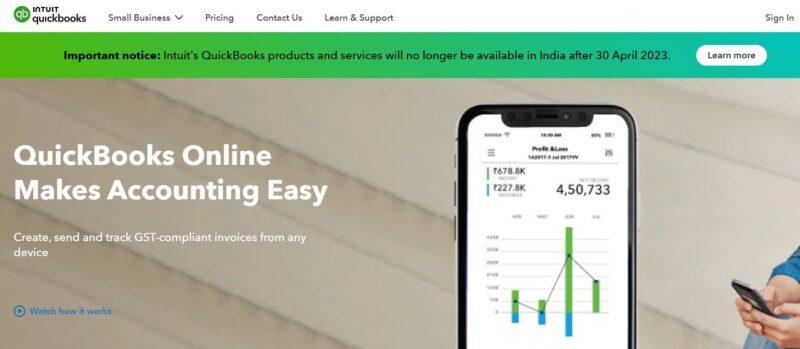 QuickBooks, a leading business accounting and bookkeeping solution owned by Intuit, offers a comprehensive app that assists small businesses in managing their finances. With features such as expense tracking, invoicing, and financial management, QuickBooks is designed to streamline the financial aspects of running a business.
The platform's popularity among small business owners stems from its wide range of features:
To provide users with a seamless experience, QuickBooks Accounting offers a 30-day free trial without requiring a credit card or commitment.
Additionally, if you already use QuickBooks online, you can access the Accounting app for free. Alternatively, you can choose from various plans starting at $7.50 per month.
Notably, it integrates with over 750 applications, including inventory management and advanced customer relationship management (CRM) tools.
Moreover, it allows users to grant access to their accountants, customize invoices with their business logo and information, create and track invoices in multiple currencies, and generate profit and loss reports.
QuickBooks Accounting also simplifies expense management by enabling users to photograph receipts and attach them to expenses.
It offers on-the-go sales and customer tracking, allows for the categorization of expenses, and provides GPS-powered mileage tracking without draining the device's battery.
Furthermore, the platform facilitates cash flow forecasting over a 90-day period and offers an Envelopes feature to set aside money for business payroll and taxes.
Users can also connect their bank and credit card accounts to track revenue and expenses seamlessly.
In summary, QuickBooks is a top choice for small businesses seeking efficient accounting and bookkeeping solutions. With its extensive feature set, integrations, and user-friendly interface, QuickBooks simplifies financial management and helps businesses stay organized and informed. It is another of the best personal expense tracker apps.
Available on – Android and iOS.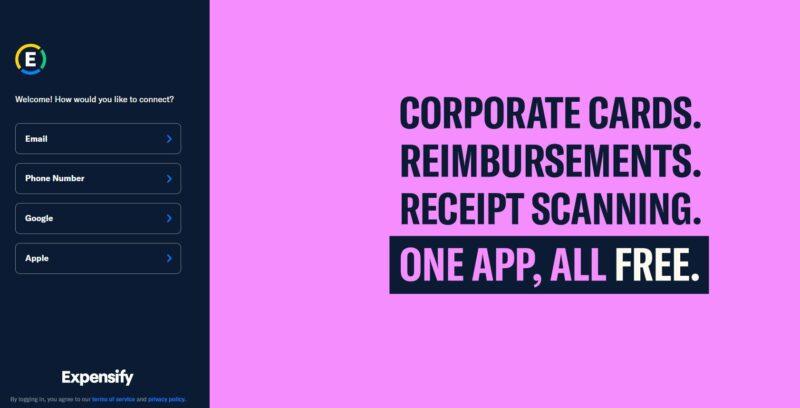 Expensify is an application that was launched in 2008 with a specific focus on managing receipts and expenses. It offers a range of features tailored towards businesses and provides tools for submitting receipts directly to managers or accountants. The app allows for 25 free scans per month, and beyond that limit, a paid account is required.
Some useful features of the app are:
A notable feature of Expensify is its integration with popular accounting apps. This enables seamless syncing of data between Expensify and these accounting platforms.
Additionally, one of the favored features of Expensify is the next-day reimbursement, ensuring that employees receive their money back promptly.
As it supports global currencies and taxes, the app can automatically read and import receipt details, even if they are in a foreign currency. This global compatibility makes the month-end closing process smoother for businesses operating across different countries.
Other useful features provided by Expensify include the ability to categorize, tag, and group expenses into a report, as well as automatic mileage tracking using GPS.
Expensify also offers a corporate Visa card and a corporate travel assistant to cater to the needs of business users.
The pricing for Expensify starts at $4.99 per month. However, if a company requires additional features such as expense reporting, card management, approvals, and reimbursements, the cost is $9 per user per month.
Available on – Android and iOS.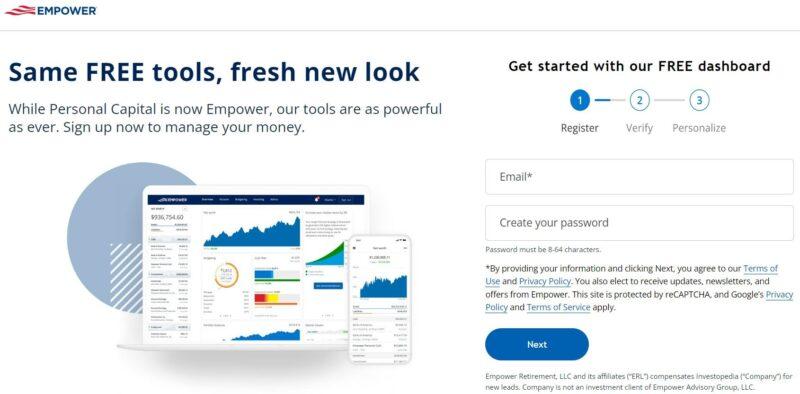 Empower, founded in 2009, is a personal finance and wealth management company. It offers a free app that provides users with a comprehensive overview of their financial health.
The primary features of the app are:
While the app is free for everyone, individuals with investable assets exceeding $100,000 are eligible for Empower's advisory services. By linking their accounts, these users can receive a complimentary initial consultation with one of the company's financial advisors.
Empower's app provides reporting tools that make it easy to track the allocation and performance of your investments.
Additionally, the company offers strategies to help you minimize your tax burden.
One noteworthy feature is the recession simulator, which allows you to see how your investments would have fared during historical recessions.
You can take advantage of its investment management tools to link your accounts, plan for retirement, set a budget, and monitor your cash flow. All of these services are available for free through the app or its web interface.
Compared to similar companies, Empower's annual fee for investment management is relatively high. If your assets fall below $1 million, you will be charged an annual fee of 0.89%. However, if your assets exceed $1 million, the fee ranges from 0.79% to 0.49% based on the total assets.
Available on – Android and iOS.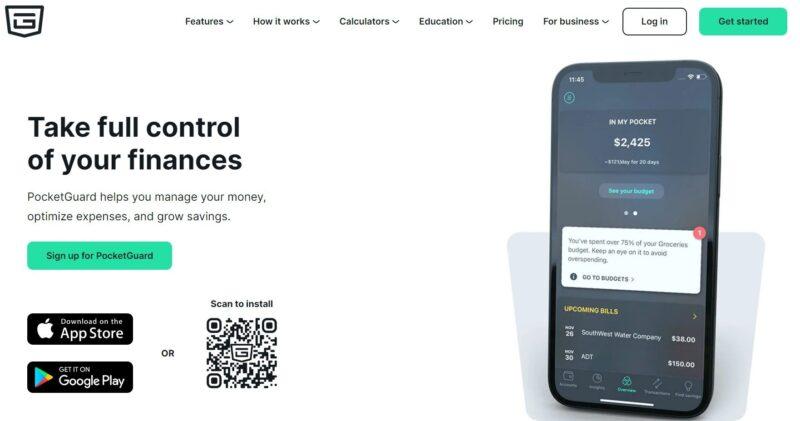 PocketGuard is a budgeting app that helps users control overspending. It offers a free version and a paid premium version called PocketGuard Plus. Users can connect their checking, savings, and credit card accounts to the app. It is another of the best personal expense tracker apps.
This has got the status of best expense tracker app android due to such amazing factors in it:
The app tracks users' spendings, helps them save and reminds them of upcoming credit card bills.
PocketGuard's In My Pocket feature calculates how much money users can spend based on their income, bills, goals, and recent spending.
The app provides smart bill reminders and suggests ways to negotiate lower bills.
It includes an automated savings feature that transfers money to a secure FDIC-protected account on behalf of the user.
PocketGuard Plus offers additional features such as custom categories, exchange rate adjustments, data export, cash tracking, ATM deposit and withdrawal management, and transaction filtering.
The app prioritizes security with 256-bit encryption, a four-digit PIN, and biometric authentication options like Touch ID and Face ID.
PocketGuard also provides an informative blog for users to learn more about personal finance.
Available on – Android and iOS.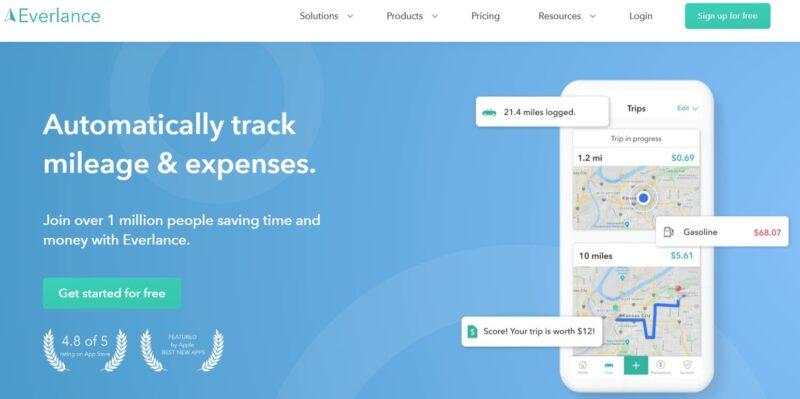 Everlance, a mobile application founded in 2015, offers users the ability to track their mileage, expenses, and receipts. When you download the app, you automatically receive a seven-day trial of the Premium version. After the trial period ends, you will revert to a free account unless you choose to upgrade to a paid plan.
This app offers benefits such as:
To simplify expense tracking, Everlance allows you to sync your credit cards and bank accounts. By doing so, you can conveniently categorize your expenses as either business or personal with a single swipe.
The app also provides the option to set custom expense rules for recurring transactions.
Additionally, Everlance enables users to easily track their revenue, even if it comes from multiple sources.
Everlance utilizes GPS technology to automatically record and map your trips. However, you can also manually track your trips by disabling the GPS feature.
While the app promotes the ability to set it and forget it, user reviews suggest that it's advisable to double-check if all trips are recorded accurately due to occasional GPS errors that have caused the app to miss certain trips.
Some of the other advantages of Everlance include the ability to create an IRS-compliant mileage log through the use of GPS. You get the convenience of syncing with your bank or credit card for expense and receipt management.
You can export mileage and expense reports in various formats such as PDF, CSV, or Excel.
There are three different packages available for Everlance users: Free, Premium (billed annually at $8 per month or $5 per month if billed monthly), and Premium Plus (billed annually at $12 per month or $10 per month if billed monthly).
Available on – Android and iOS.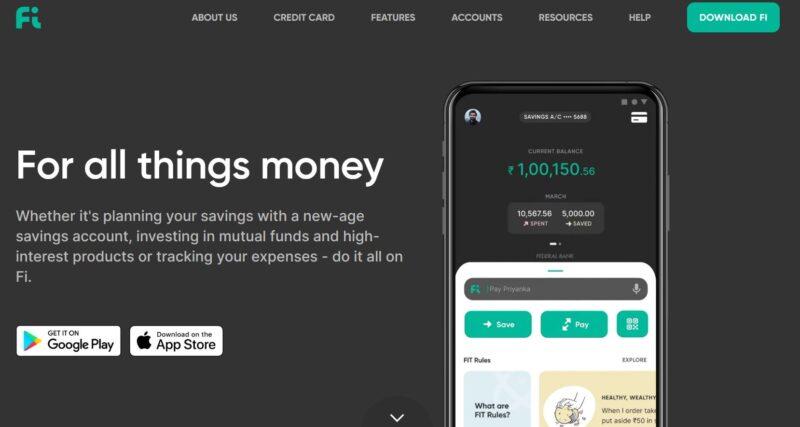 This app provides comprehensive financial services, offering a zero-balance savings account and a stylish VISA Debit Card that incurs no foreign exchange charges.
The key features of this app are:
Obtain answers to all your personal finance inquiries through Ask Fi.
Organize your daily, weekly, and monthly expenses by categorizing them.
Streamline your investment process in Mutual Funds by setting up automated contributions on a daily, weekly, or monthly basis.
Establish AutoSave, AutoPay, and AutoInvest rules for effortless financial management.
Available on – Android and iOS.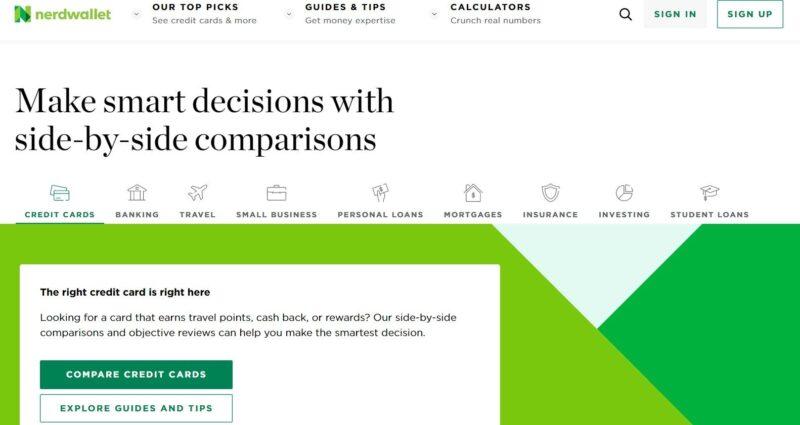 NerdWallet, established in 2009, is a personal finance company that offers a comprehensive app designed to provide a complete overview of your financial situation and assist in money management. The app is entirely free to use and does not include any in-app purchases. It is another of the best personal expense tracker apps.
Some important features you get while using the NerdWallet app include:
By linking your accounts and categorizing your transactions, you can gain insights into your monthly spending habits.
Additionally, the app allows you to set financial goals, such as debt repayment, future investments, and savings plans.
When you connect a debit or credit card to the app, you may receive cashback offers from various retailers.
NerdWallet also provides calculators and editorial content to support informed financial decision-making.
One notable feature of the app is its ability to offer personalized tips based on your specific financial circumstances.
You have the ability to track your income and expenses, monitor your credit score, and evaluate your net worth. The app provides a consolidated view of all your accounts and transactions, facilitating better financial management.
In summary, if you are seeking a cost-free solution to gain control over your personal finances, consider downloading the NerdWallet app. With its features, you can conveniently access and analyze your accounts, track your financial progress, and receive useful reports on your cash flow.
Available on – Android and iOS.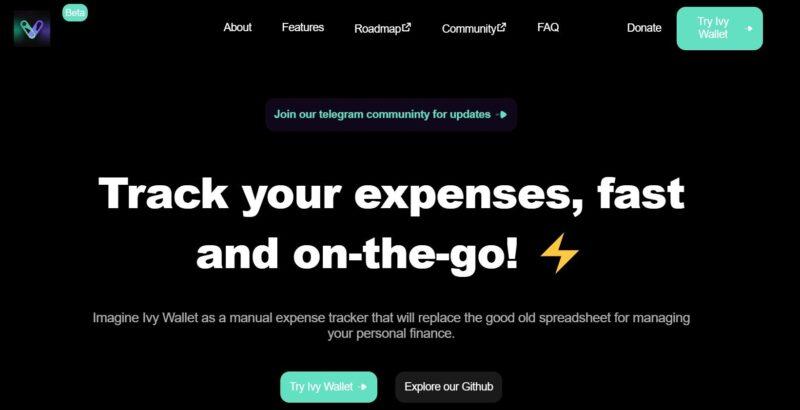 Ivy Wallet is a great expense tracking app for beginners and offers the option to store data locally for added privacy. It is an information-heavy app that defies the stereotype of being cluttered and ugly.
Features that make this app worth paying for:
It has a simple and visually appealing UI with big, bold icons and easy-to-read data.
You can add multiple accounts, including cash and crypto, and organize expenses with preset or custom categories.
The app features planned payments to track recurring expenses like subscriptions.
It allows you to set budgets for different categories to avoid overspending.
Ivy Wallet offers beautiful report graphs and a calendar view for a bigger picture of your expenditure.
It excels in managing various currencies, including over 20 popular cryptocurrencies.
Available on – Android.
Reasons for using Best Personal Expense Tracker Apps
To begin with, let's explore the reasons why having the best personal expense tracker apps is essential.
Many individuals lack awareness of where their money is being spent until the end of the month. It is crucial to identify the major portions of our expenses to avoid this. Sometimes, we tend to overlook certain expenses due to their individual transaction nature, without realizing their cumulative impact on our monthly budget. For instance, purchasing a cup of coffee every day may seem insignificant, but its overall effect can be substantial.
It is vital to identify and address such issues in order to manage our finances effectively. This is where best personal expense tracker apps come into play—they can make or break our financial situation by helping us track and analyze our expenses accurately.
Benefits of Best Personal Expense Tracker Apps
Various advantages of having the best personal expense tracker apps in India on your phone are:
Notice unwanted expenses and know your spending habits.
Stick to a budget while cutting down unnecessary expenses.
Organized cash inflow and outflow.
Know how your wallet can be of help in case of emergencies.
Develop financial discipline habits.
Add more to your wealth by avoiding wastage.
In addition to these benefits, they also help in providing you with tips to save and manage expenses using Artificial intelligence. Some of the best personal expense tracker apps may have recommendations about the opportunities to invest.
How to Choose the Best Personal Expense Tracker Apps?
Moving on to the factors to consider before selecting the appropriate expense tracker app, it is crucial to recognize the individuality of each user. As we all have distinct preferences and needs, the same applies to the best personal expense tracker apps available in India.
While these apps have been voted as the best, it is essential to evaluate whether they align with your specific requirements. It is not accurate to make a general statement declaring a particular app as the absolute best. Ultimately, you are the most qualified evaluator who can determine which app suits you best.
Factors to consider before you opt-in for any best expense tracker app android or iOS:
1. Cost: Many apps offer both free and premium versions. If your needs are basic, opt for a free version that fulfills your requirements. Some apps reserve premium features for smaller businesses and offer a free version for personal use.
2. Number of Accounts: Check if the app has limitations on the number of credit cards or payment methods you can link. It can be frustrating if there are only a few slots available, so consider your outflow sources and choose an app that can accommodate them all.
3. Graphics and Reports: Select an app that provides timely reports with visual charts and categorization of your expenses. Clear and easily understandable reports, with expenditure sections that can be compared to others, will help you identify areas where you need to cut back.
4. 24/7 Support: While not essential, it's worth checking if the app offers support, such as a call center or messaging service. Having assistance available according to your preferred timing can be helpful, even if it's through a bot messaging system.
In conclusion, there are several highly recommended personal expense tracker apps available in India. These apps offer user-friendly interfaces, robust features for tracking and categorizing expenses, and reliable data security. Users can easily manage their finances and gain insights into their spending habits, making it easier to budget and achieve their financial goals. Let us know which is your go-to app.