Here we have compiled a list of the top 20 franchise businesses in India to figure out the right investment option.
Myth: Opening a franchise business in India will cost you millions
Truth: Anyone can start a franchise business that wouldn't cost you millions.
Business is an occupation that can help you earn unlimited profit in a shorter span if you work hard. In contemporary times, India is one of the leading commercial and economic hubs among the South Asian countries, and there are a lot of international entities coming to the country with various franchise opportunities.
Franchises benefit the organizations increasing their footprints in India, plus it plays a vital role in the country's economic development with more job creation. This is one of the reasons why people are endeavoring to franchise business in India.
People search for business ideas, but they are in doubt whether their business would be successful or not, which is why they are afraid of taking a risk. But, in a franchise business, the risk factor is less as in this, you get a well-established brand business model.
The significant benefits of starting a franchise business in India are:
Lower operating cost
Local Business Knowledge
Rapid Expansion
Branding
Training and technical know-how
Less risk for franchisee
Easy access to capital
These were some of the benefits of the franchise business. Want to know some of its drawbacks that might come your way.
Disadvantages of franchise business:
Limited Exit Strategy
Costly Investment
More control of the parent company
Have to share some percentage of profit with parent company
Strict Operations Guidelines
These were some of the benefits and drawbacks of the franchise business. Now, let us enlighten you about some of the best franchise businesses in India, which we have selected after proper research.
Top 20 Franchise Business in India
1) Patanjali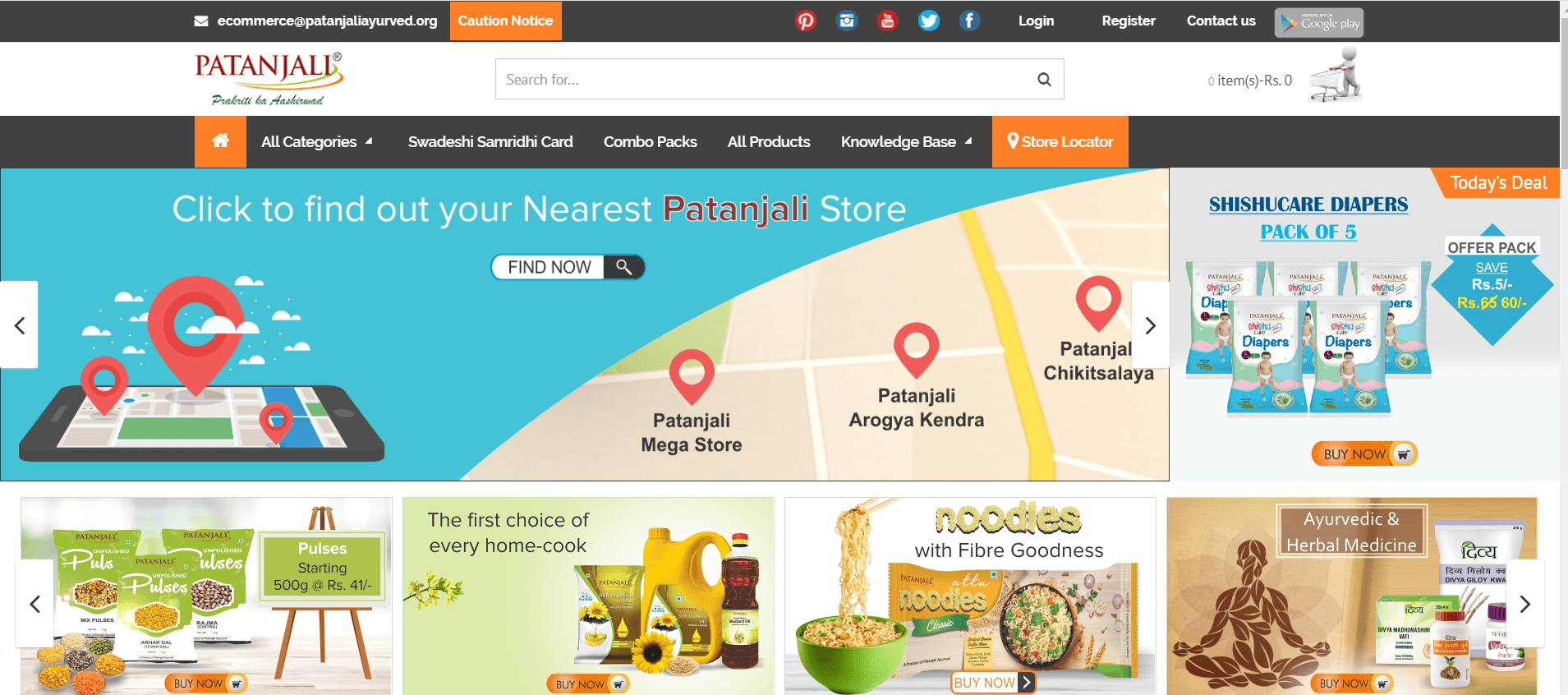 It has become a trusted and popular Indian brand for a couple of years. This is one brand that has exceeded the revenue of 200 crores, Baba Ramdev, along with Acharya Balkishan founded this company in the year 2006.
The first product lines of the company were herbal and Ayurvedic items. After getting a great success in this field, Patanjali expanded its business in other areas too, such as beauty products, health care, personal care, food products, and much more.
It has become one of the most value-added products in the FMCG market. For taking its franchise you would need minimum area space of 500 Sq Ft and an investment of a minimum of 7 lakhs, you can exceed the finance as per your budget. You can earn a good amount of money by taking its franchise as it has become a reliable and economical brand in just a couple of years.
Visit Now
2) Domino's

It is one of the most renowned pizza chains in the country, which has over 500 outlets in different states of India. It was started in the year 1960 and has become the leading and largest brand for pizza delivery services.
You would be amazed to know that it has more than 1 million customers as it is in more than 70 countries, including India. It serves a few other food items except pizza, such as pasta, garlic bread, chicken wings, and much more mouth-watering dishes.
It is in more than 120 cities in India, in India it comes under Jubilant Food Works limited, so if you wish to take the franchise, then you must be a partner with them. For taking its franchise, you would need a minimum space of 1500 Sq Ft, and a minimum investment of 30 lakhs is required.
The major benefit of this franchise would be that it is a very renowned brand, and people love its taste; thus, there are huge chances of making a good profit.
Visit Now
3) Archies

This company has a network of over 500 national and international outlets, as it is a very famous brand that is well-known for selling greeting cards, personalized gifts, artwork, and other such things. Its products have been winning the heart of millions of people since 1979.
They have an array of the unique collection of gifts for anniversaries, birthdays, mother's day, valentine's day, farewell, and all such occasions. Hence, starting an Archies store can be a profitable business for you as it does not require a lot of staff to work for you, and you can start it with a floor area of 500 Sq Ft.
An investment of around 12 lakhs is needed for inventories, designing, music, and other such accessories. You can earn a decent amount of about 25%-30% every month from it.
Therefore, if you love arts and are creative, then this can be a great franchise business for you, as you can also show your creativity and give a great idea to others for buying gifts for their loved ones.
Visit Now
4) PMKVY Franchise

It is the flagship scheme of The Ministry of Skill Development & Entrepreneurship and was launched by our current Prime Minister, Mr. Narendra Modi, in the year 2015. The objective of this scheme was the growth of the Youth of India in various skills.
The major aim of this skill certification scheme is to enable a massive number of Indian citizens to take industry-related skill-based training that would benefit them in having a better livelihood.
Its primary target is to increase the employment rate from 5%, which was in 2014. Perhaps, if you want to take education or any skill-based training, then you can join PMKVY (Pradhan Mantri Kushan Vikas Yojana).
The duration of this scheme is 4 years; this scheme has a target of skill development of more than 1 crore youth in 4 years. It also has special provisions for special candidates as they can get residential training.
Visit Now
4) Dr. Batra's Clinic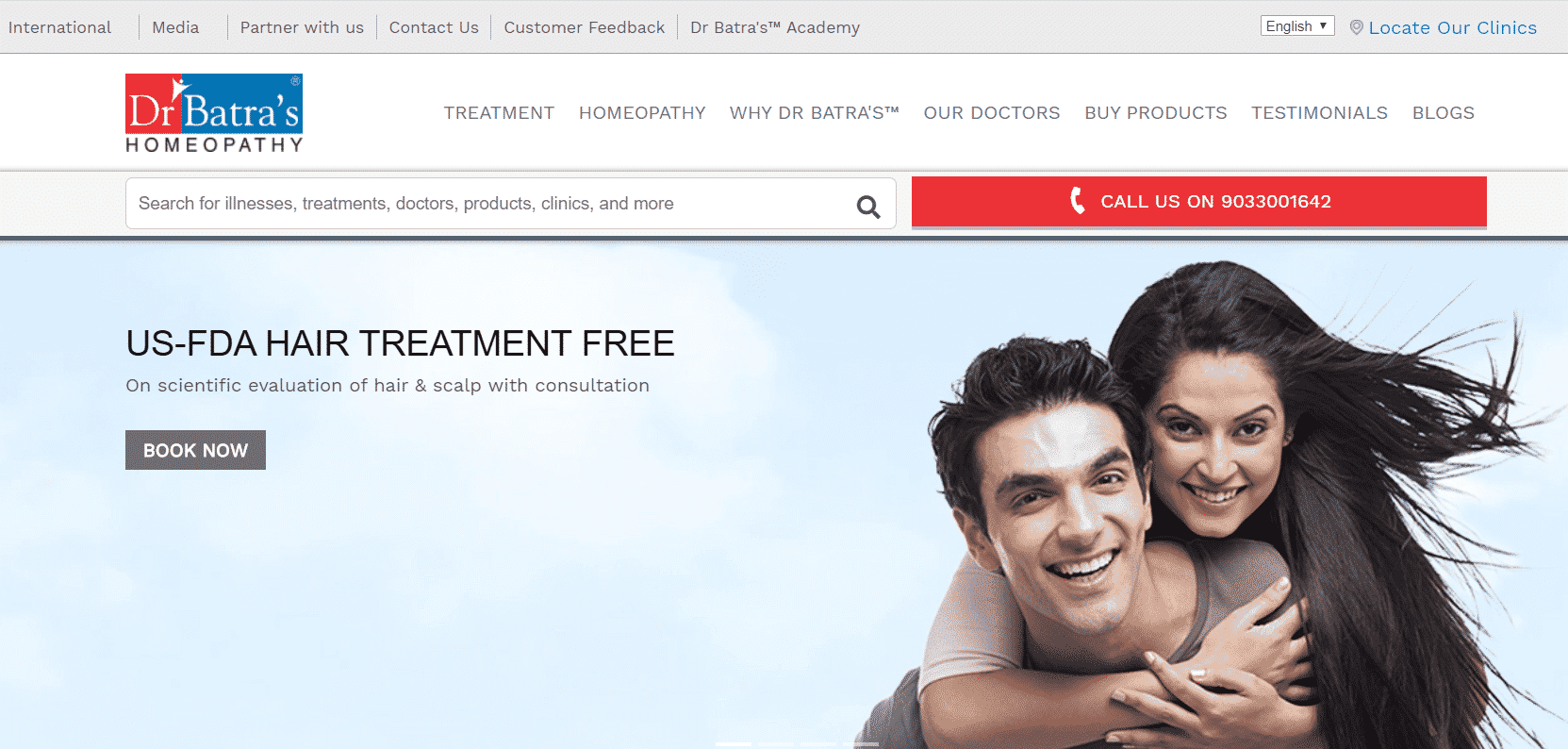 It is India's leading chain of homeopathy clinics; they provide treatment of numerous diseases such as asthma, acne, hair treatments, allergic, and much more. They have successfully provided safe and natural therapies to more than 1.5 million patients globally.
According to the reports, they are one of the fastest-growing companies in the health care industry; it has over 105 clinics in more than 45 cities in India, Dubai, and the U.K. It has already launched 10 clinics outside India; people love the way they work and provide treatments.
They are currently located in 5 countries, which are India, UK, Dubai, Bangladesh, Bahrain. It is a well known and reliable brand which has qualified staff and professionals working for them. For taking its franchise, you would require a minimum floor space of 500 Sq Ft and an investment of around 25-30 lakhs.
Visit Now
5) KFC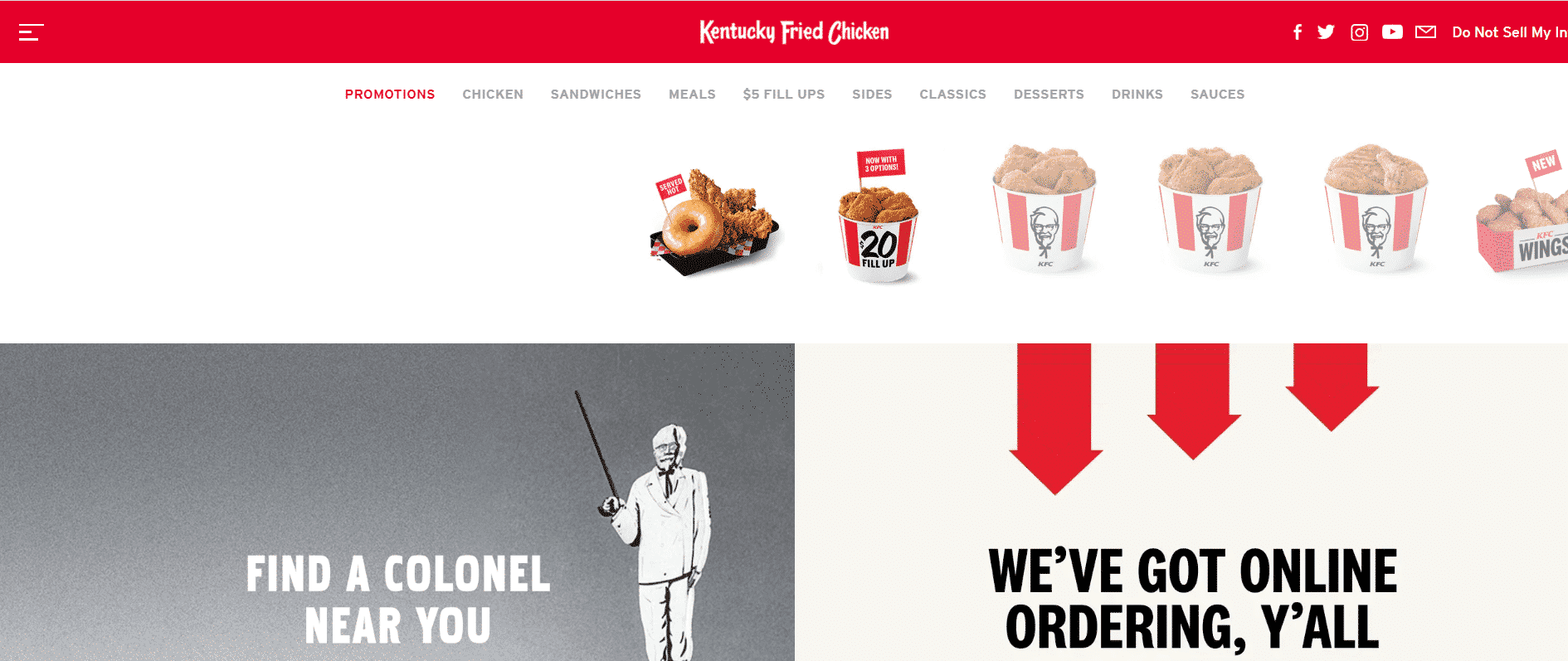 The full form of KFC is Kentucky Fried Chicken, which was started in the year 1939 in the U.S. It has become a reputed entity all over the world with more than 20,000 branches globally. It is spread in over 115 countries, which makes it one of the largest restaurant companies all over the world and was ranked at 201 in the list of Fortune 500 lists.
Also Read: How to Start Affiliate Marketing Business in India
They serve chicken, non-veg and veg snackable and other food items like a burger and refreshing drinks. It serves more than 12 million customers every day, which is a huge number. Taking its franchise can benefit you immensely as people love its taste and trust in its quality.
For taking its franchise, you would need a minimum floor space of 500 Sq Ft and a minimum investment of Rs.50 Lakhs and your own premises in a good location; then, this can be one of the best franchise businesses for you.
Visit Now
6) First Cry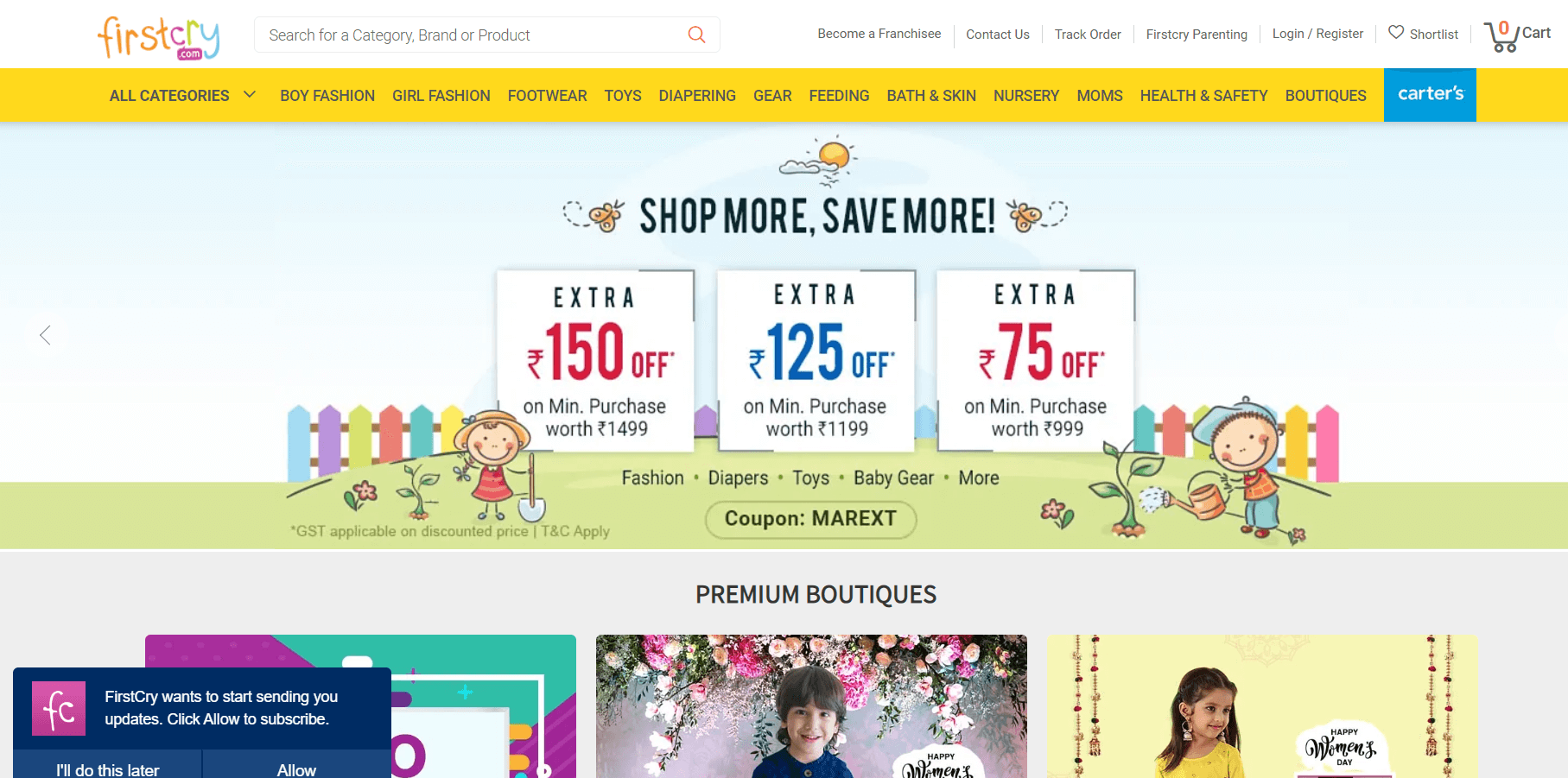 It is one of the most established kids and baby brand which deal in kids' apparels and accessories. This business has excellent potential as the investment is less and the profits are pretty high. They provide premium quality clothes for kids at a lower price, plus they also give you the option of buying online.
Their products are trusted by people as there are a lot of people who prefer Firstcry over other brands, hence opting for its franchise can be very beneficial for you as people do not like sacrificing when it comes to their kids.
For getting its franchise, you would need a minimum investment of 20 lakhs; in this, the franchisor would give you the marketing service. Plus, you also need a floor space of 1000Sq Ft. in a prime business area to establish the inventory for the products.
Thus, if you want to earn from day one as you start your business, then the first cry can be the best option for you as it comes in the list of top 10 franchises business in India.
Visit Now
7) Lenskart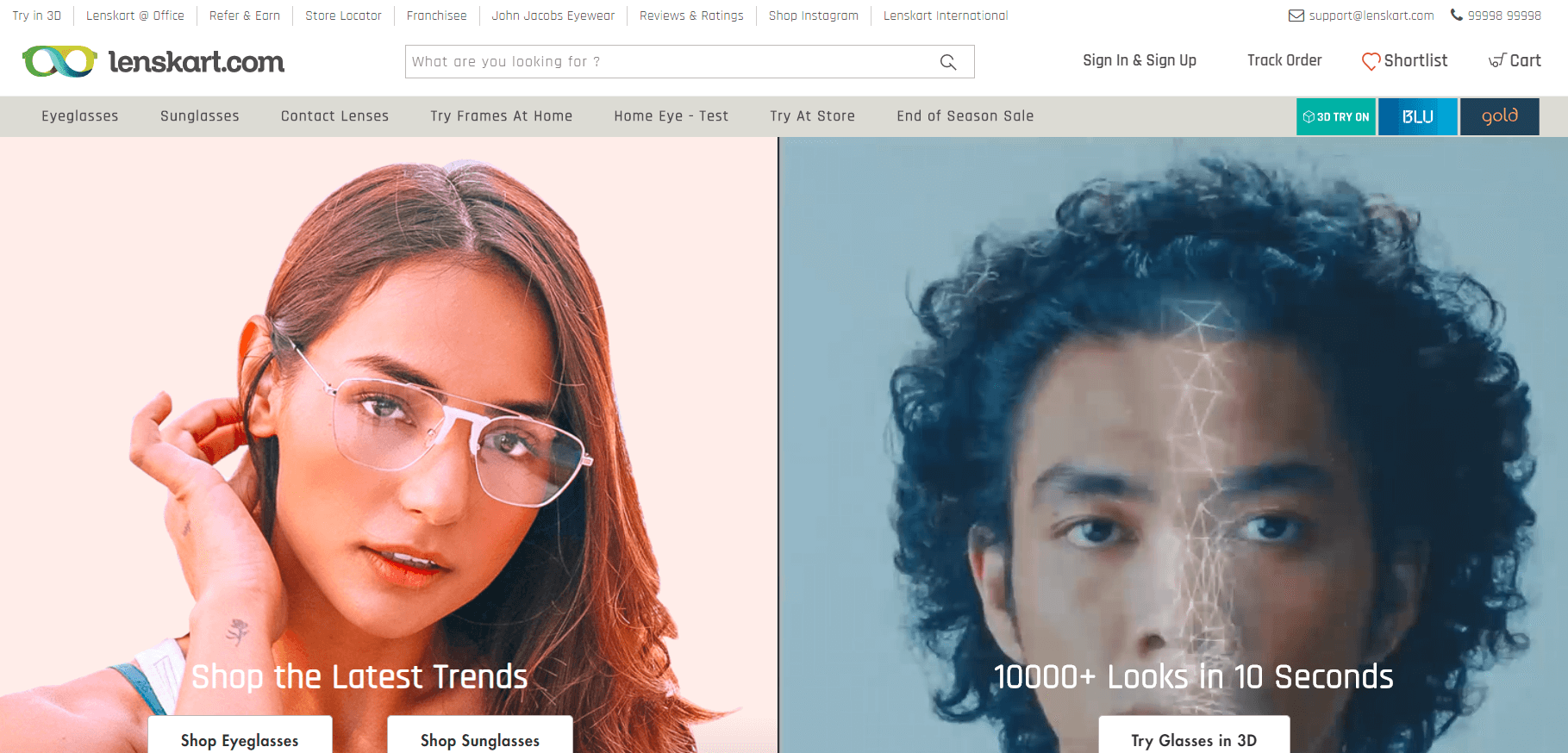 This company offers you with optical lenses, sunglasses, eyeglasses, and frames for all age groups and is seen as one of the fastest-growing companies globally. It has become very famous in a couple of years in India and has its store in more than 1000 cities and was started in the year 2010.
They offer a lot of variety and choices, which makes it the first choice of people who are looking for any optical or lenses. They started this company to give vision to people at economical prices. Another notable thing about Lenskart is that they have a special program for women if they wish to take the franchise.
For taking its franchise, you would need a minimum capital of Rs.30 lakhs and minimum area space of 300 Sq Ft, it would be great if you open it somewhere near clinics, malls, or near any optical store.
Visit Now
8) Lakme Business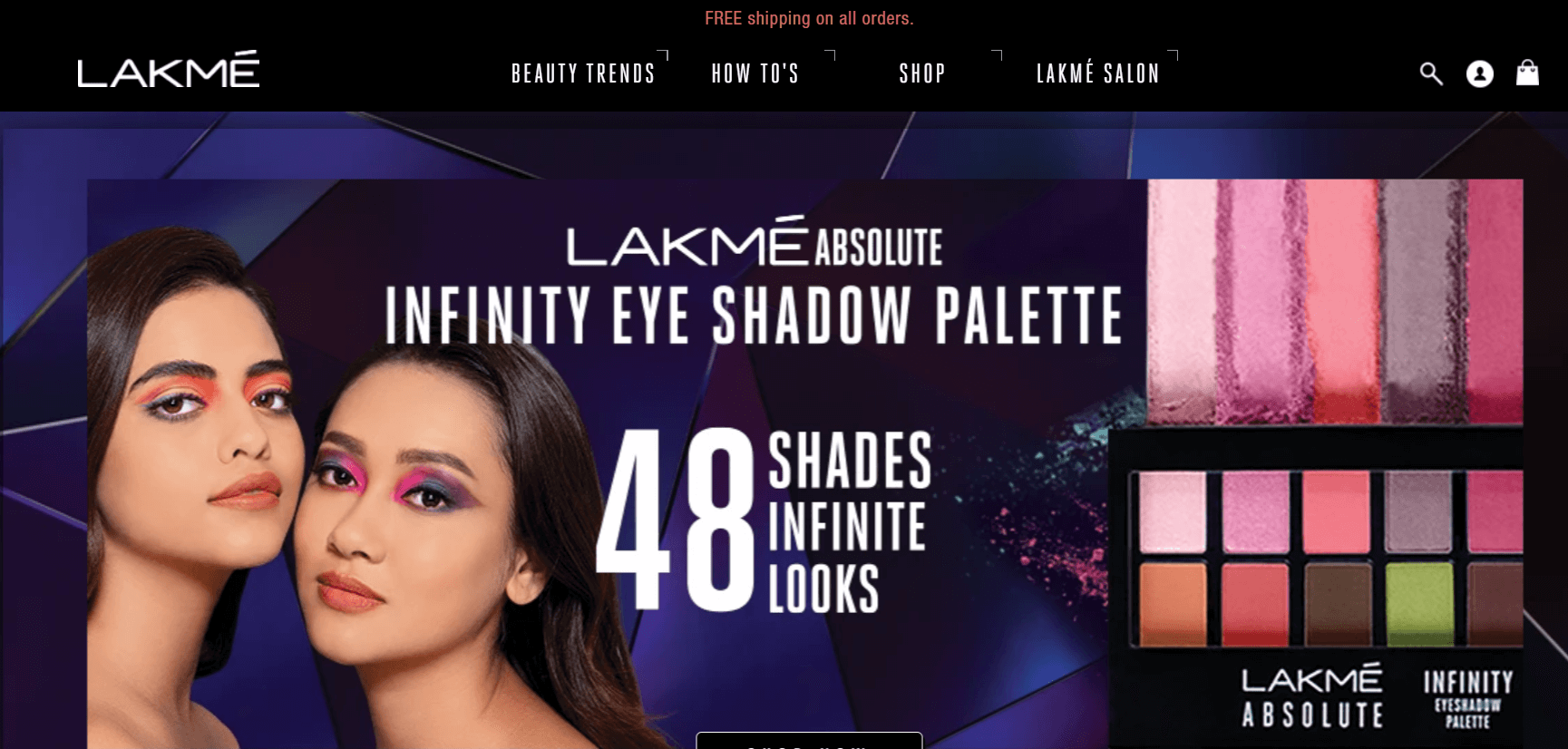 Ladies get happy when they hear Lakme, isn't it? It is one of the leading and most accepted brands when it comes to beauty products and cosmetics all over the world. It was opened around in the year 1952, and since then, it has maintained its name and quality.
The brand is owned by Hindustan Unilever and is spread in more than 75 cities in India and has around 150 physical outlets. You can either open their salon or can also take franchise of selling their products. It has significant demand, particularly during festive or wedding season; they have loyal customers who prefer it over other brands because of its quality.
If you wish to take this franchise, then you need a minimum investment of 25 lakhs, which would include training on Lakme products and beautification so that you can serve best to the customers. The minimum space required for opening a Lakme Salon is 200 Sq Ft.
Visit Now
9) Amul Scoop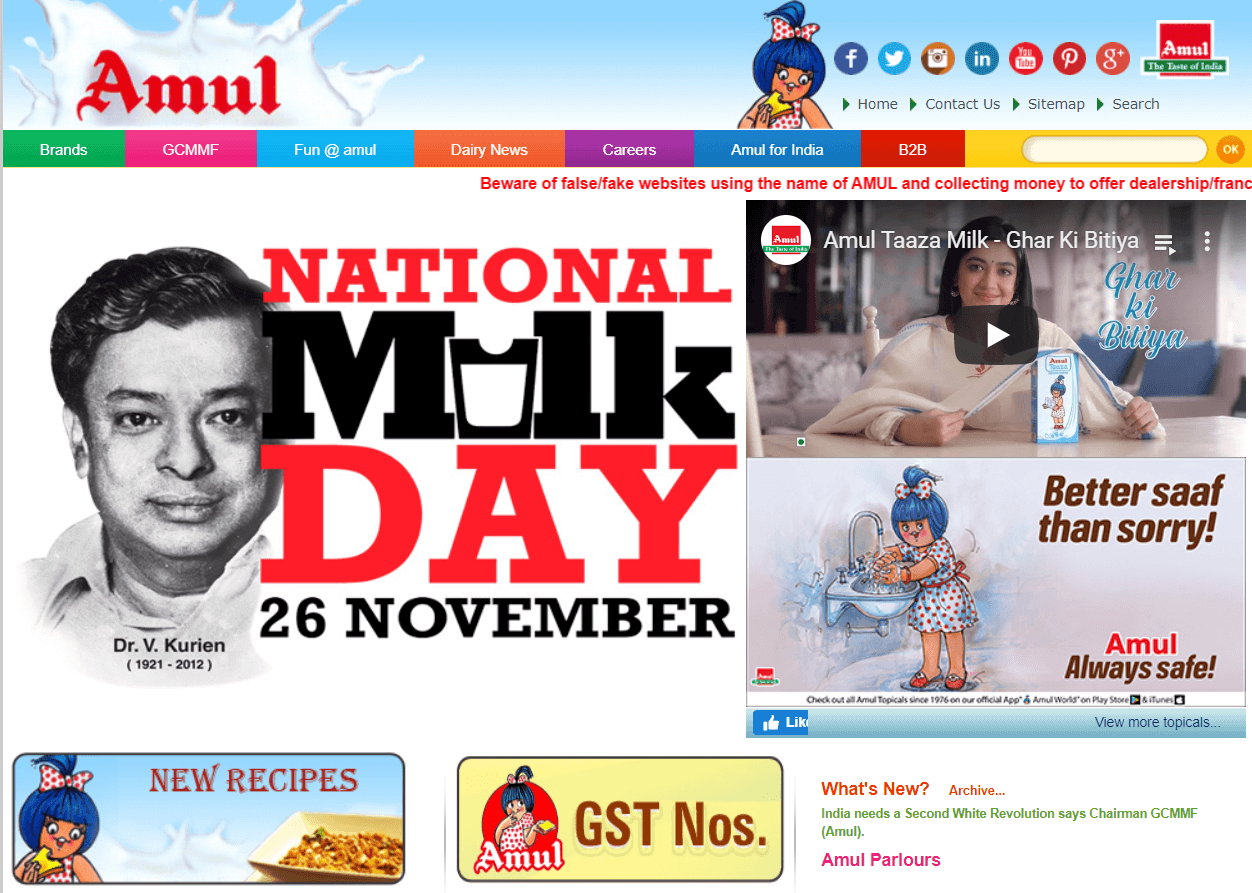 You can also start an Amul ice-cream Franchise business as it is again a very profitable business, and people love Amul as a brand because of the taste and quality it delivers. For starting an ice cream parlor, you would need a minimum area of 300 Sq Ft in a premium location with air conditioners and a good interior.
The investment is also very less; you would just need a capital of Rs.2-5 lakhs for starting this. The best thing about this business is that there is no or very little marketing required because people very well know about Amul.
Also, you need not worry about the inventory as it gets delivered to your store directly, which means you do not have to travel or pay for delivery charges. In just a small investment you can earn good profits and be your own boss.
Visit Now
10) Jockey India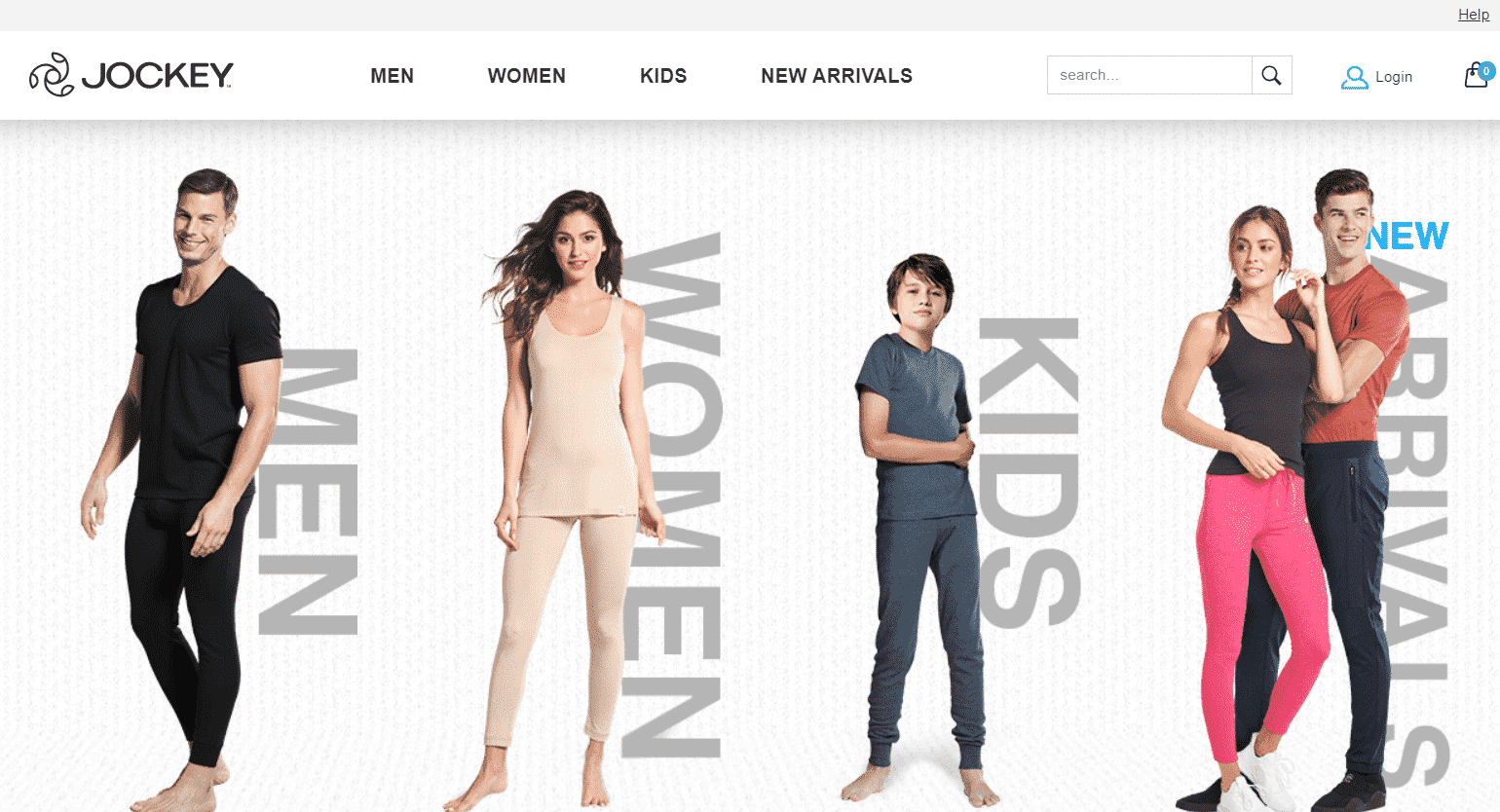 Jockey was established in India in the year 1994, and it has become a renowned brand for innerwear and leisurewear for both men and women. It is spread all over India now and has multiple stores in many cities.
It is an American company that makes innerwear, sleepwear, and sportswear of superior quality. This brand is famous for inventing the first men's Y-Front brief in the year 1934. It is established in more than 120 countries because of the quality and value for money that it offers.
Thus, if you wish to invest in the garment industry for the franchise, then Jockey is the best as you would not have to invest much in marketing as it is a famous brand, and people prefer this brand over others.
Also Read: 10 Best Current Bank Account For Small Business In India
It needs an investment of 30-40 lakhs and a floor space of around 1000 Sq Ft. Hence, if you have this budget and want to invest in the garment industry, then undoubtedly Jockey is the best.
Visit Now
11) KidZee School Franchise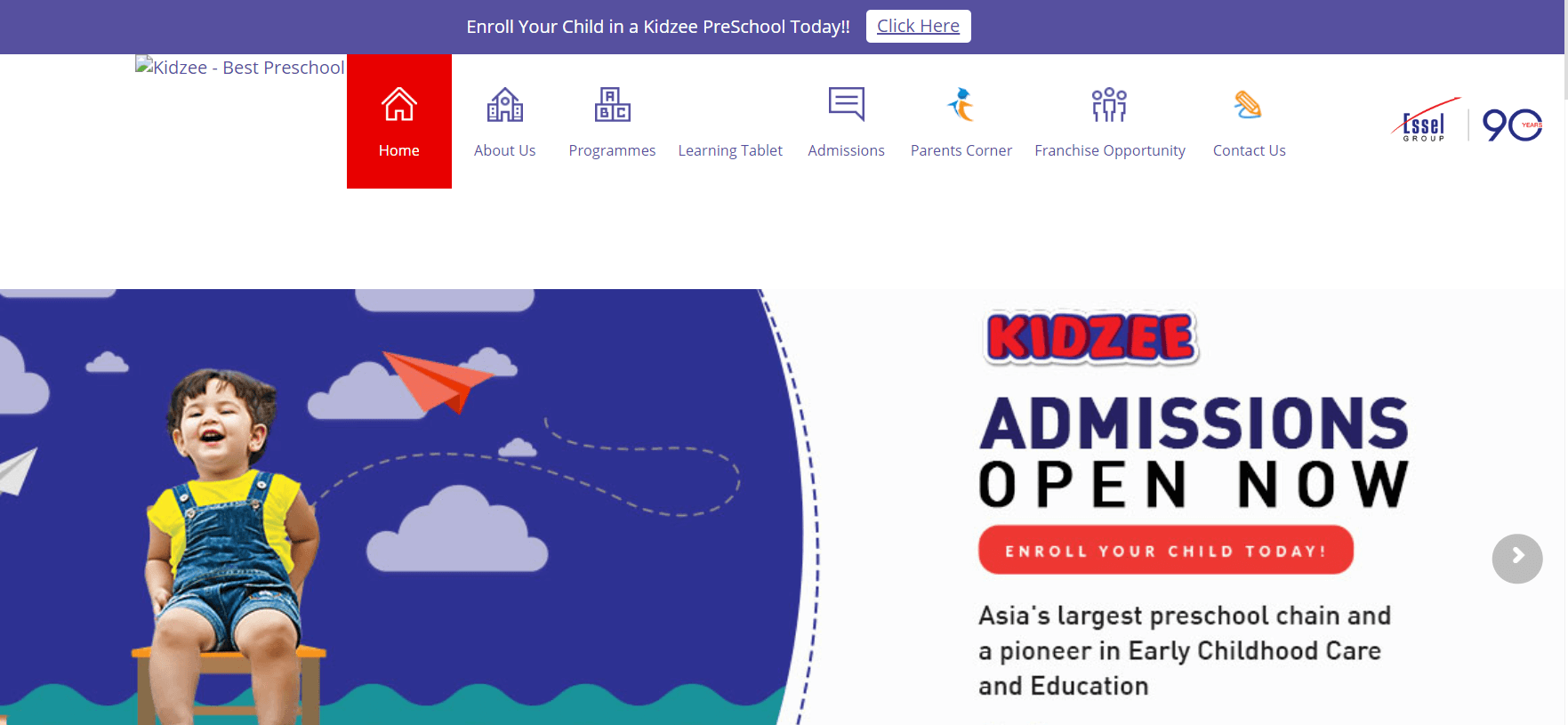 Kidzee is one of the fastest-growing pre-school franchise businesses in the education sector. If you have a love for kids or want to do something in the education sector, then you can opt for a franchise of Kidzee.
It is one of the largest pre-school chains in Asia, which has more than 1900 centers opened in over 700 cities in India. For opening a Franchise of Kidzee, you would need to have a minimum floor space of 2000-3000 sq ft and an investment of minimum Rs.12 lakh.
Kidzee has been ranked among the top 100 franchise opportunities in India for 2015 and has also been awarded as the leading pre-school brand of the year 2018. So, if you are looking to invest in a pre-school then this is one of the best pre-school in India.
Visit Now
12) Café Coffee Day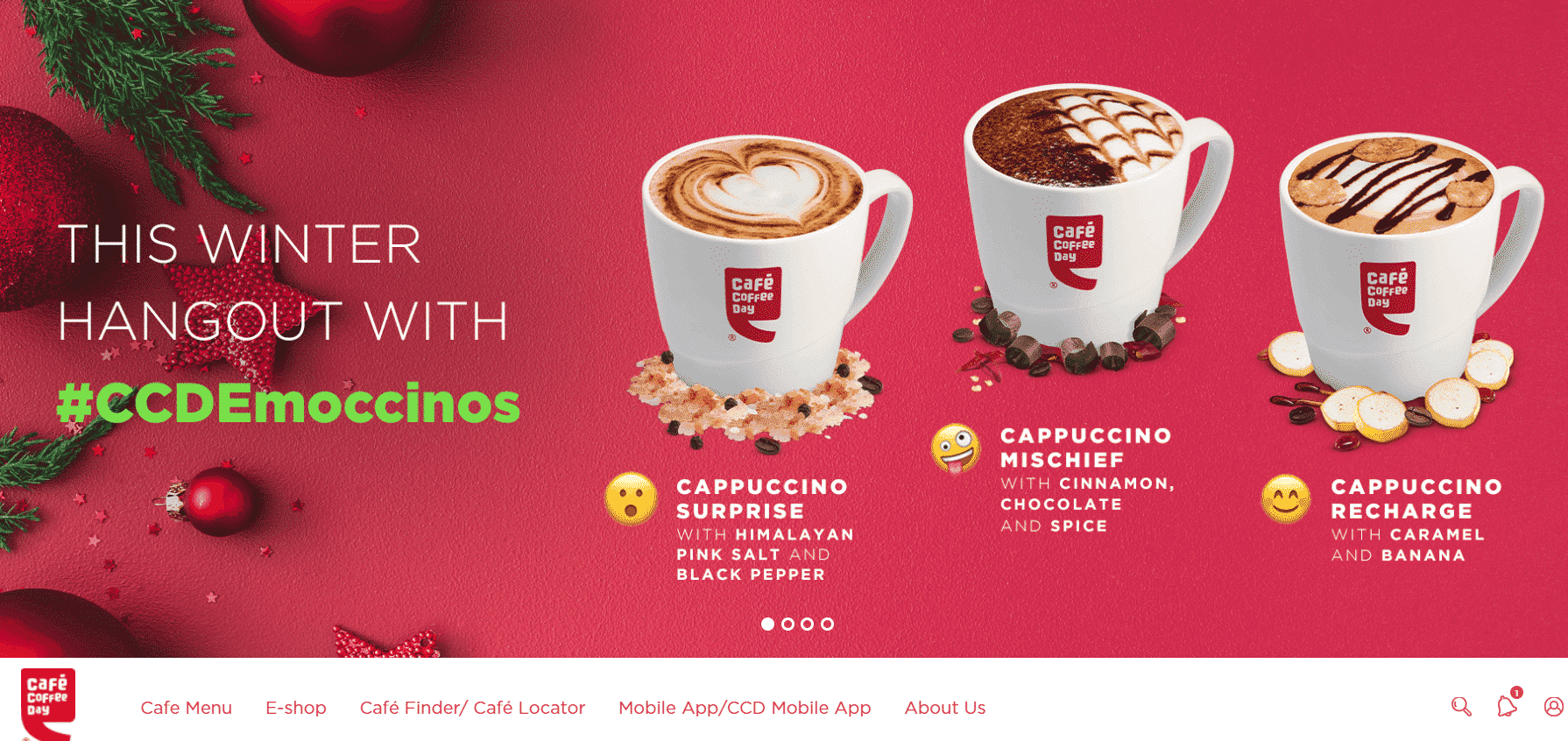 You must have heard about café coffee day, especially if you are a coffee lover. This company is 140 years old and is said to be Asia's largest coffee company. The name of its machine is Sienna and Celesta, which makes people happy with something hot and special, which is why its tag line is "A lot can happen over coffee."
Do you as well want to make people happy by serving tasty coffee? Taking its franchise is simple and easy, you just need an investment of Rs.10 lakhs and an area of 1000-1500 sq ft.
In this, they would provide you with their coffee maker machines that are made with the latest technology, and coffee or tea comes by just pressing the one-touch button. Apart from coffee, they also serve cakes, snacks, soups, and other refreshing drinks.
It is the best place for youngsters to hang out with friends, to go on a date, for meetings, etc. Its taste is amazing, and coffee lovers are particular about their taste, so they love CCD. Thus, if you plan to open a café, then this is the best franchise chain for you.
Visit Now
13) DTDC Courier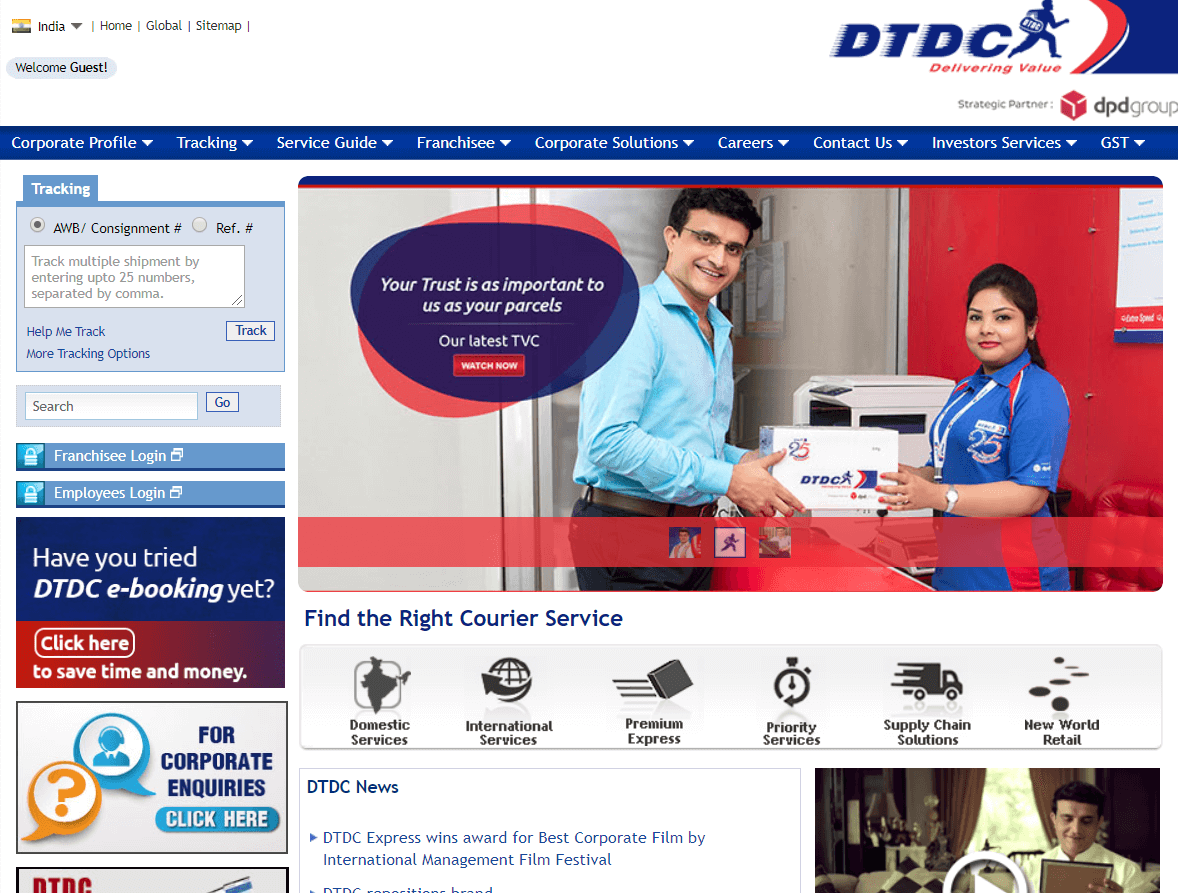 It is one of the most preferred and reliable courier brands in India, which was established in the year 1990. It has over 5800 successful channel partners across India. They provide both domestic and international services and is one of the fastest-growing logistics and distribution industries in India.
They plan to raise over $70 million and aim to open 3 new franchises every day. It is a well-known brand that just needs a small investment for taking its franchise. If you wish to open your own business with a brand name in less investment, then DTDC is the best.
You just need an investment of 1.5 lakhs and a room of 10 X 10; its application is very quick. You would just need to hire a few people for the products to get delivered to the customer's home.
Visit Now
14) Green Trends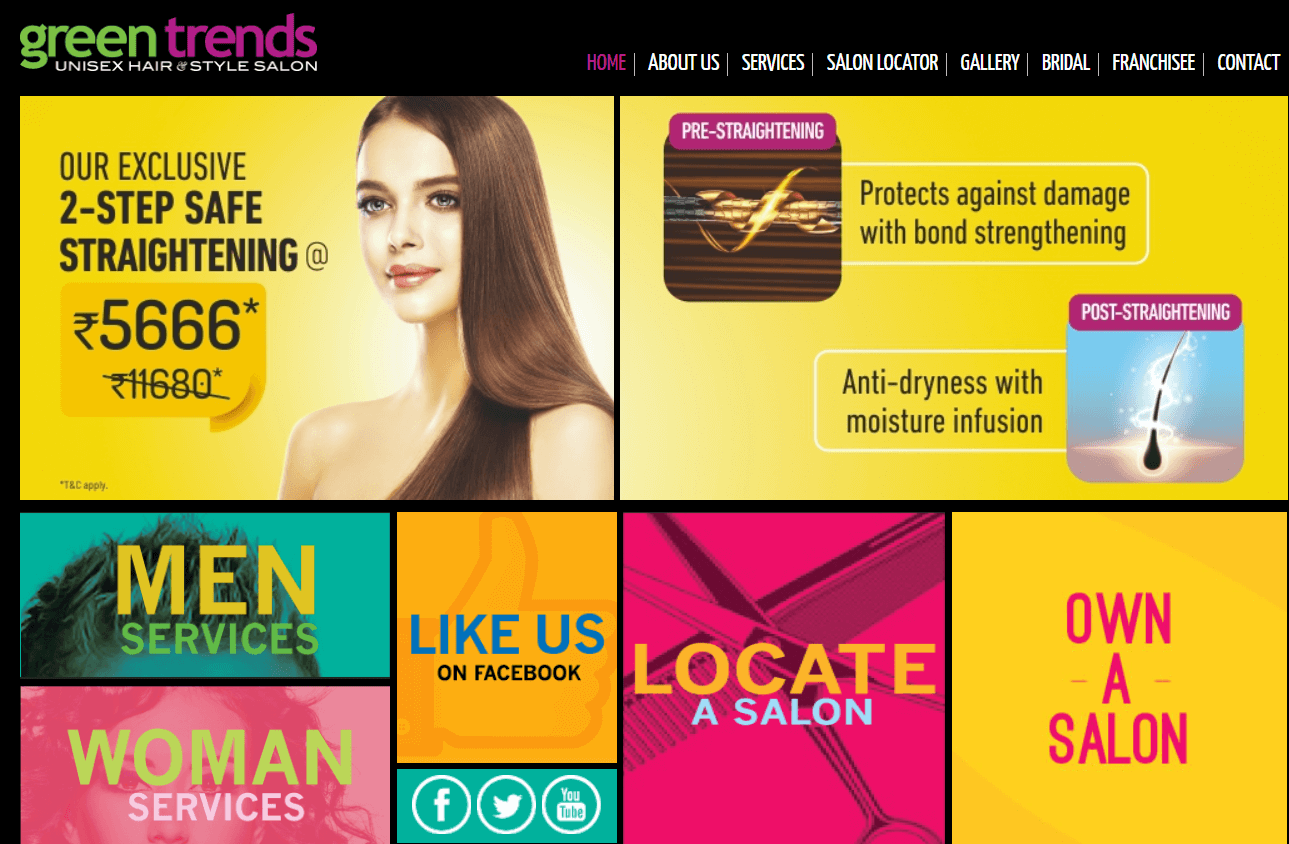 They are the pioneers in providing a complete range of grooming solutions for value-conscious clients. They are leading in the salon business and provide amazing haircuts, bridal makeup, skincare solutions, color services, and much more at economical prices.
It is owned by Vogue Private Limited and was established in the year 2002 and has more than 70 outlets in India. The other services that they provide are a spa, hair styling, personal styling, complete make-over, etc. It can be a great choice for you if you have an interest in opening a high brand salon.
For opening green trends, you would need an investment of 30-40 lakhs and a minimum floor area of 1000 sq ft. Additionally, it is vital to have a good interior and all types of furniture required for running a salon.
Visit Now
15) Pizza Hut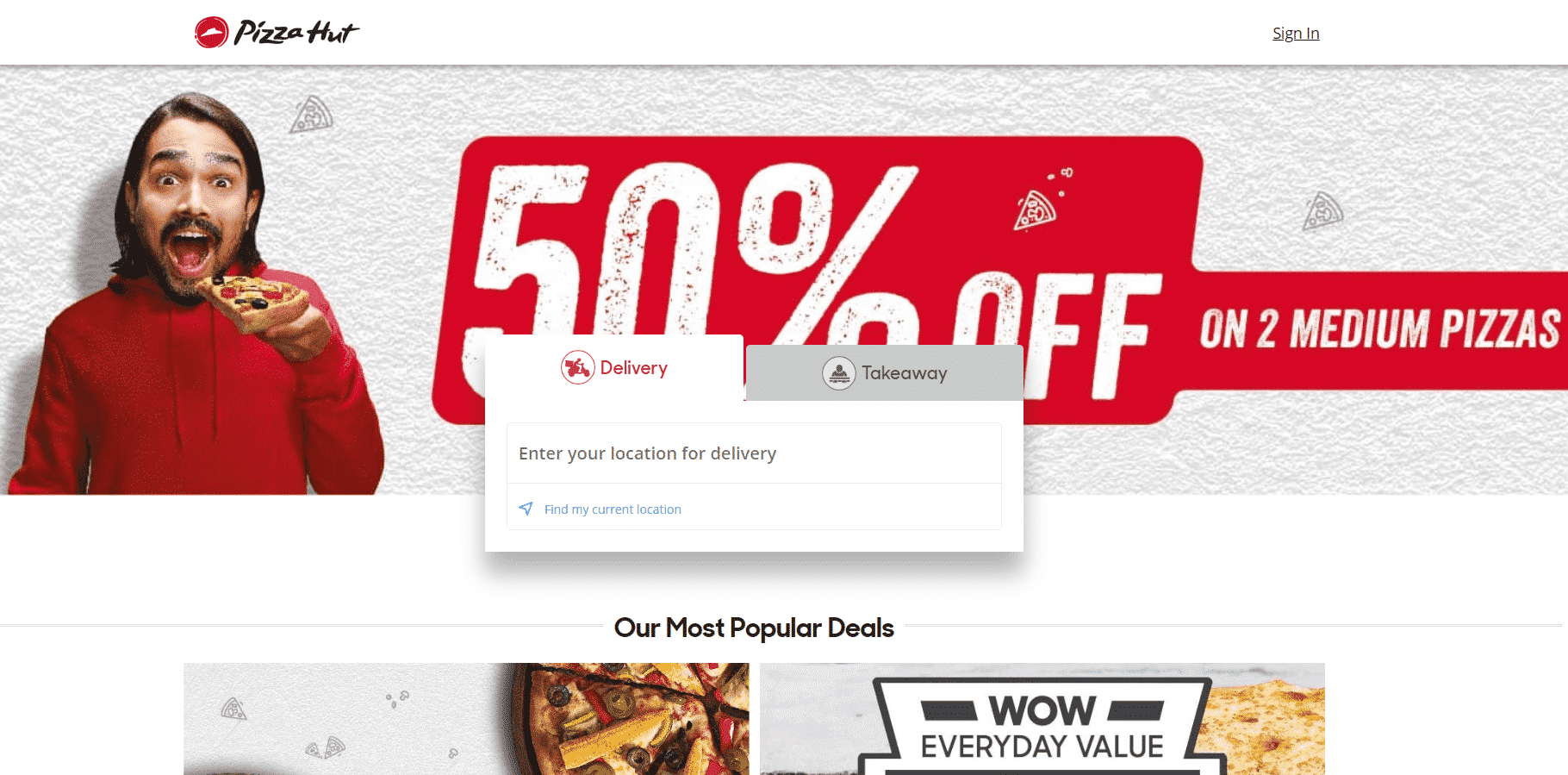 It is a big competitor of Dominos as these are the two best brands for pizza. Pizza hut started its franchise in 1959, and its principal place of business is based in Texas. It is well known for its Italian-American cuisines such as pizza, pasta, garlic bread, and few side dishes plus desserts.
There is always a massive demand for all its recipes as people love their unique flavor and taste. They operate in more than 17000 locations globally and have numerous chains in many cities in India. As per the reports they have over 18,000 restaurants worldwide.
Also Read: 40 Best Small Business Ideas in India
For obtaining pizza hut franchisee you would need an investment of 40 lakhs and floor area of minimum 500 sq ft. The primary benefit of opening a pizza hut outlet is that it has brand awareness; no marketing is required plus no need for extra cost for maintaining inventory and less risk.
Visit Now
16) Jawed Habib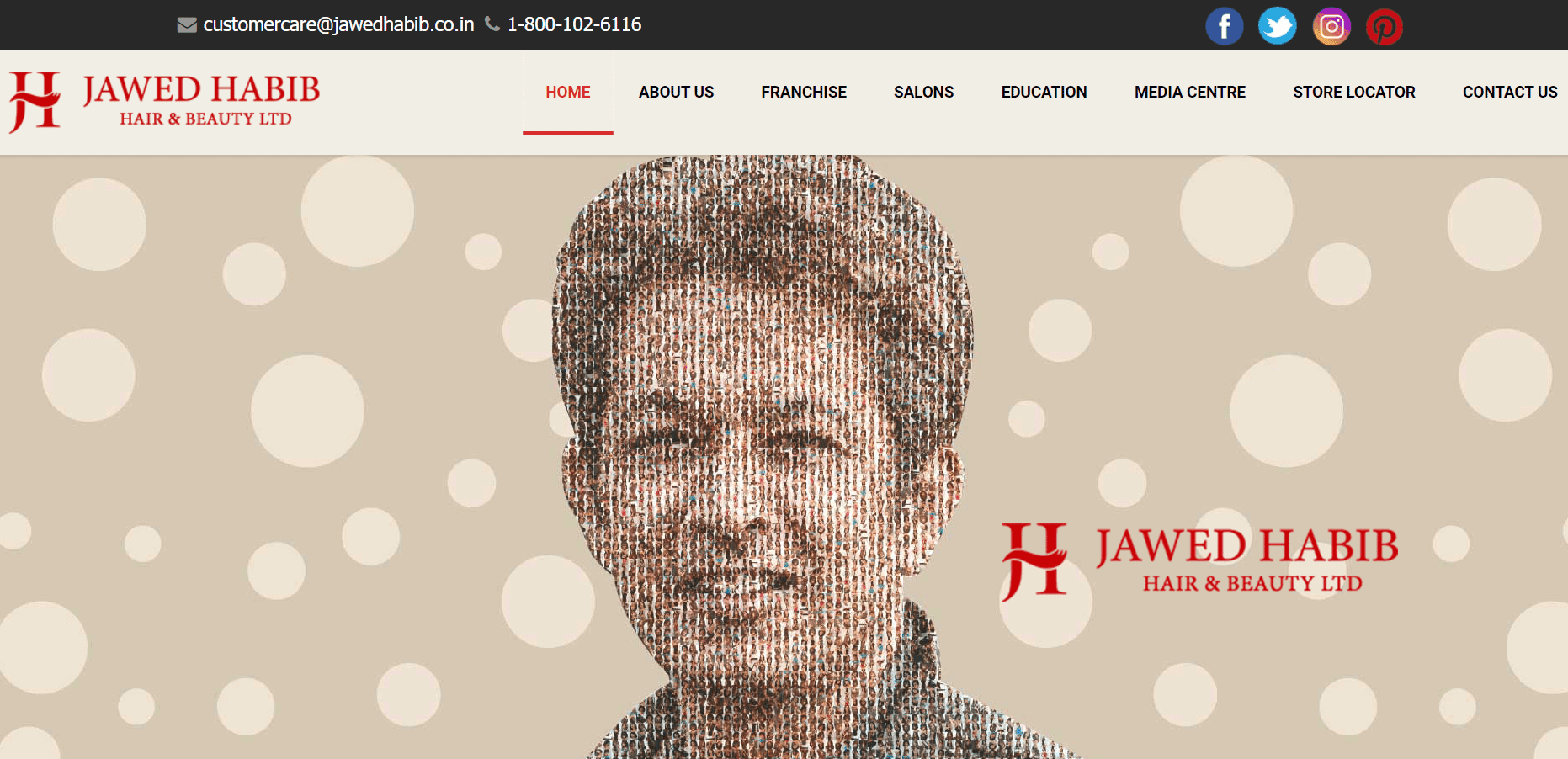 This is a famous beauty and hair salon chains in India. It has opened its branches in 85 cities and 21 states in India. It was started by Jawed Habib with an aim to offer trendy hairstyles and beauty services at affordable prices. It has become a famous brand in the salon industry in just a couple of years.
They offer a lot of services such as hair treatments, bridal packages, hair styling, hair coloring, spa, massages and beauty courses too. The franchise is for 5-10 lakhs, but it is just for 4 years and you have to pay for it after completing 4 years.
Thus, if you have an interest in opening a salon with a reputable brand name then Jawed Habib is the best as the investment is less and the profit is comparatively higher as people love this brand because of its value for money.
Visit Now
17) Baskin Robbins
It is an American chain of ice cream and other frozen products which was established in 1945. It has become a famous brand in the food and beverage industry which has around 7000 outlets in more than 50 countries.
The good thing about Baskin Robbins is that they provide you with strong global branding, partnership, and collaboration with other firms. They are well known for its 31 flavors, slogan, which means that people can eat different flavored ice-cream every day of the month.
So, if you wish to take its franchise, then you would have to invest minimum Rs.10 lakh and would need a floor space of 200-500 sq ft. Thus, if you want to open an ice cream parlor and want to bring a smile at numerous faces, then you can undoubtedly take a franchise of Baskin Robbins.
Visit Now
18) Subway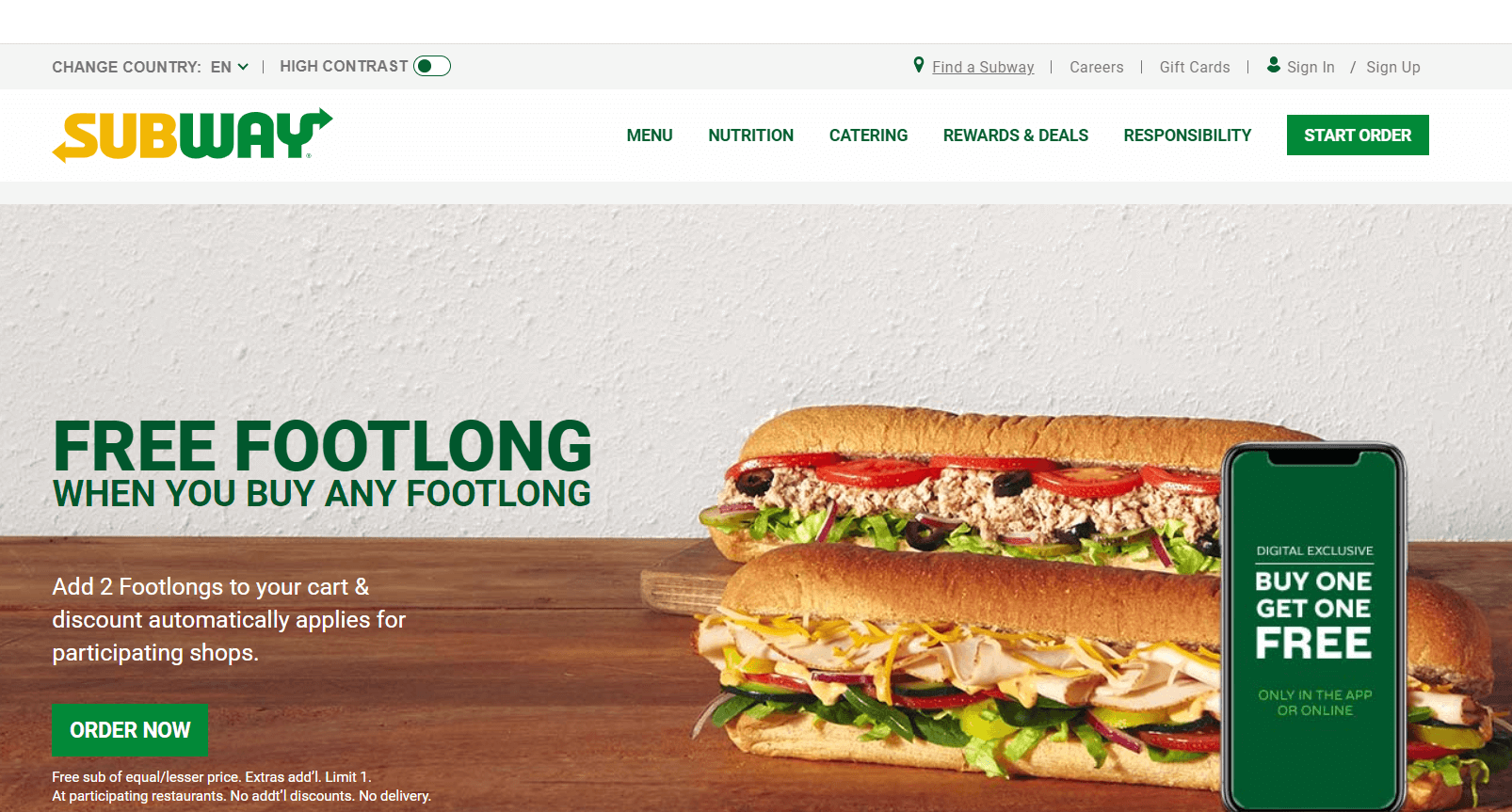 It is an American restaurant franchise that was established in 1974, which sells healthy sandwiches and salads. It has become a leading brand in the food and beverage industry, which is spread in more than 102 countries globally.
It is one of the fastest-growing franchises with 41,512 locations. It was established 50 years ago and has still maintained its quality and taste because of which people relish its dishes.
Their major aim was to provide exceptional services to all their guests, offering the highest quality menu items at affordable prices and keeping the operating system cost less with the concept of never stop improving.
So, if you wish to be a part of such a reputable brand, then you need to invest an amount of Rs.25 lakhs with a floor space of a minimum 300 sq ft. So, take the franchise of Subway today and serve fresh, delicious sandwiches made-to-order right in front of the customers.
Visit Now
19) Bikanervala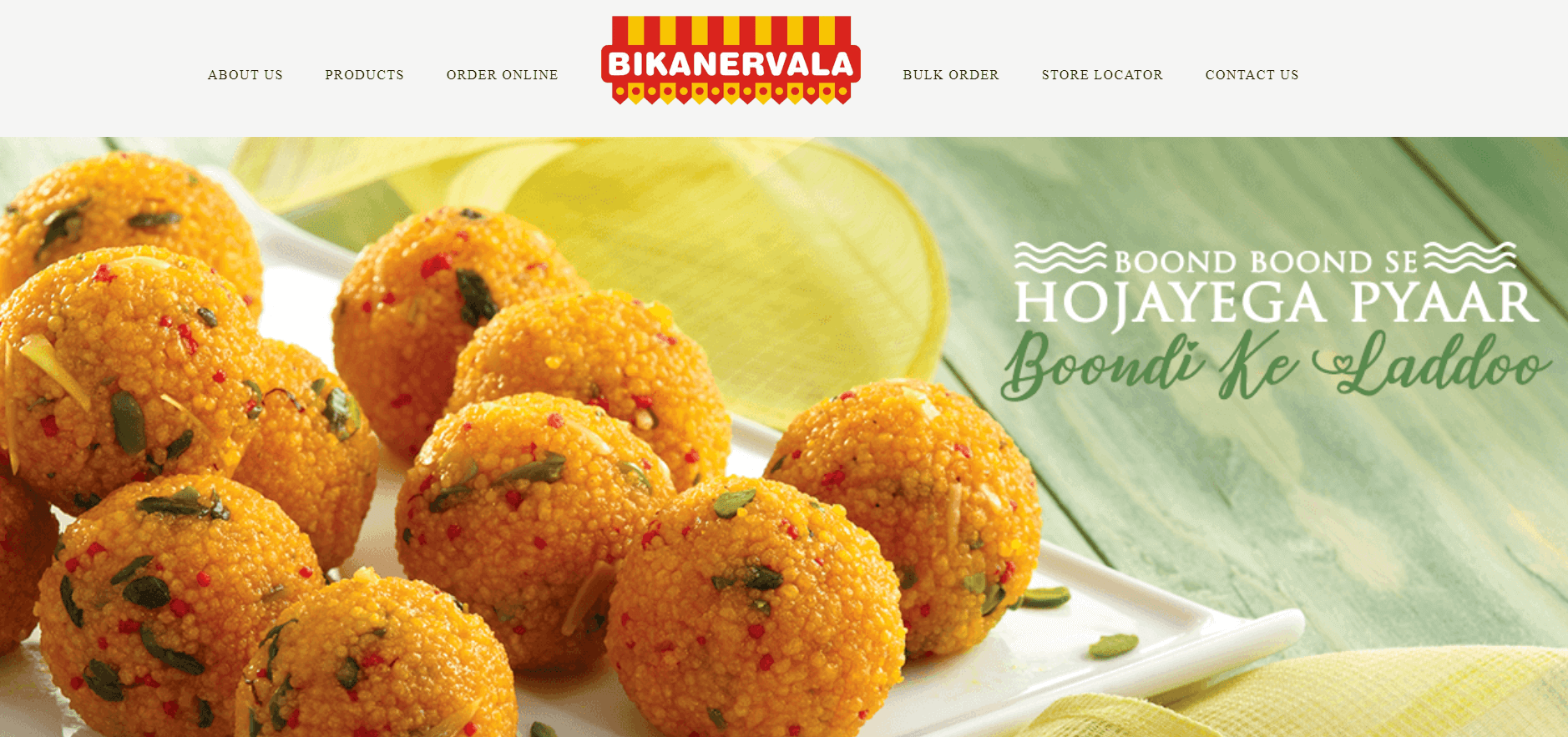 It is a very famous brand in India for sweets, Indian food, snacks, cookies and much more. They offer great quality food with amazing taste, which is why it has 85 chains in India and 26 outside India. This brand is known for its taste, quality, and hygiene.
It can be a fantastic platform for you to earn a good amount of money as they already hold a high brand value in the market. The major benefit of taking its franchise is that you can be sure of the quality as there is no adulteration in their products.
For taking its franchise, you would need a floor area of minimum 1200-2000 sq ft; it should be in a commercial area irrespective if it is owned or rented. Its franchise is around 30-40 lakhs in which they provide you with field assistance so that the franchisee operates without any glitch.
Visit Now
20) Khadims Franchise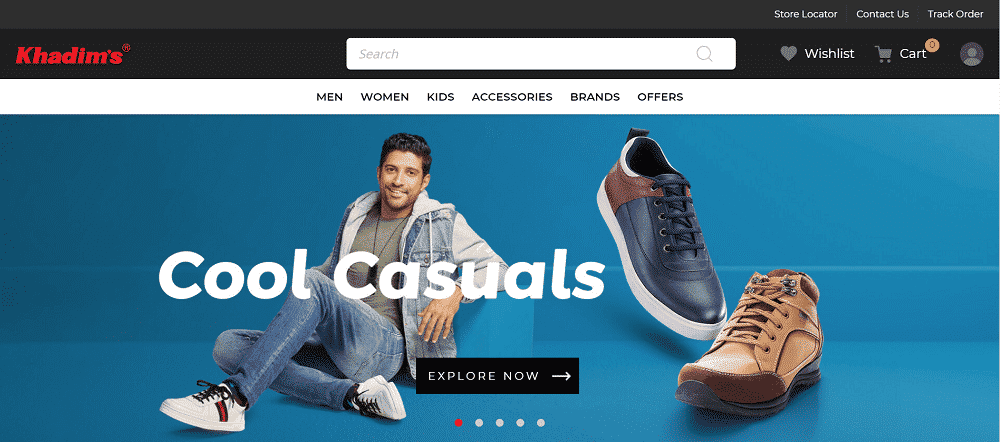 It is an indigenous footwear franchise of India which was established in 1981 by S.N. Footwear Industries. It has more than 480 outlets spread across 23 states in the country. This is one footwear brand in India where people buy from, without giving any second thoughts.
Their major work is selling their footwear to whole-sellers and distributing branded utility footwear. For taking its franchise, you need to invest around 20-30 lakhs, plus there is a security of 2 lakhs which is refundable.
Also, you would need a warehouse of ground floor space of 500-700 sq ft. This is a famous brand of footwear and if you wish to start something in the same filed, then you can opt for its franchise as they offer great quality products at economical prices. One thing to remember about Khadim's is that they provide a 50:50 ratio on every sale you make.
Also Read: 30 Profit-Making Small Scale Manufacturing Business Ideas
This was about some of the top franchise business in India, but there are specific points you should consider before choosing one for you.
Visit Now
Things to consider before selecting any franchise
1)Market Requirement- You should first understand the market requirement, different brands and then select the one. Do not rush into the business without doing proper research
2)Cost and Setup Fee- There are many types of fees, such as refundable, non-refundable, training, license fee, start-up fee, etc. Look for the right place and calculate other expenses such as interior, furniture, manpower, and other fixed costs and then only make the decision.
3)Restrictions- There are a lot of guidelines that the franchisor offers such as salary, number of staff, products, prices, etc. Hence, do proper research before choosing a business type.
4)Support- Make sure that you check the support they would provide, such as training, marketing support, operations, etc. Check how they will care for you and how they would support you in case of any assistance required.
Summing Up
Opening a franchise business is a superb idea considering the current marketing trend in the country. One of the best things about it is that the parent company provides you the service in which they do the marketing for your business.
So, you very well know about some of the best franchise business in India, you can choose one as per your interest, location, and investment capacity. Opting for a franchise business helps you in aspiring your entrepreneurial journey with less risk.