For some, coffee is just caffeine that they consume, and for some, it is a business opportunity. If you are among some of those who see coffee as a business, then starting a Cafe Coffee Day Franchise would be the best option. Here in this article, we will discuss how to start a Cafe Coffee Day Franchise In India.
How to Start a Cafe Coffee Day Franchise in India?
Are you planning to open a Café coffee day franchise business in India but are not aware of where to start and what is the cost? Here in this article, we will explain to you everything you need to know about this exquisite brand and answer all your doubts.
World of Café Coffee Day
Café coffee day is popularly known as CCD, which is one of the leading chains of café owned by India's largest coffee conglomerate, known as Coffee Day Enterprises. They serve one of the best coffee in the world, additionally, other things that you get in there are cakes, pastries, smoothies, sandwiches and much more.
The prime thing about them is that they have maintained their quality and taste and that is the reason the customers are loyal towards them. As per the reports, CCD serves 1.8 billion cups of coffee every year in 6 countries.
It was also awarded as the prestigious 22000:2005 certification in 2013 by internationally acclaimed DNV business Assurance Food Safety System for its fantastic Food safety management systems in the cafes.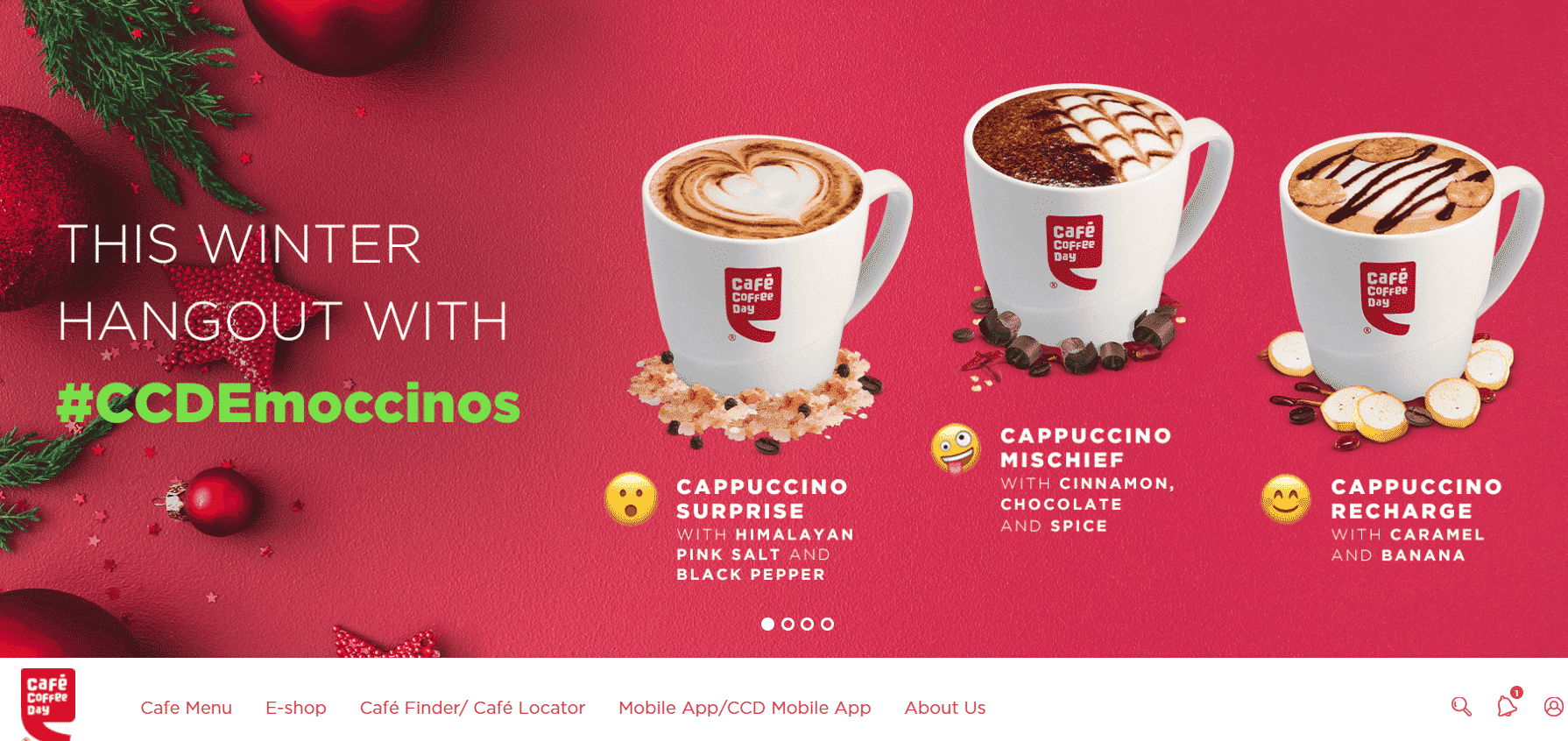 CCD's History?
They opened their first outlet on 11 July 1996, on Brigade Road in Bangalore, Karnataka, India. It was initially originated from the golden soils of Chikmagalur; its founder is Mr. V.G. Siddhartha. He owns 10,500 acres of coffee plantation farms, which yields him rich coffee beans.
It is spread in more than 209 cities with around 1700 outlets across India. Their headquarter is located on Vittal Mallya Road, Bangalore. They are the largest producer of Arabic coffee beans in India and they also export it to many countries such as Japan, Europe, and the USA. Their outlets are there in Malaysia, Nepal, Czech Republic, Austria, and Egypt.
In the year 2000, it exported 27000 tones of coffee whose value was $60 million and got the largest coffee exporter tag second time continuously.
In 2010, there were drastic changes made as A consortium invested about 140 million dollars in Coffee Day resorts. This was the year when this new tag line came"A lot can happen over coffee" The interior of the cafés was changed, and lounges were added to create the perfect ambiance for the customers.
Then in 2011, they expanded its branches and more than 1000 cafes were opened across the country.
After that lately, in the year 2018, they are spread in more than 200 cities and have more than 15,000 employees working for them.
Also Read: How To Start Transport Business In India
Strengths and USP of CCD
1) Taste: Its products have great taste and are made up of good quality. They are known for growing their own coffee beans, which lessens the cost and gives you the best quality coffee. Its menu is famous and people relish its shakes.
2) Brand name: It is an affordable brand that provides you with all the comfort required, you can sit all day and no one would ask you to leave. It is a youth-oriented brand, as per a report 40% of the customers of CCD are young.
3) Different themes: There are various types of CCD's some are open in garden, highway café, high street café and much more. This concept allures a lot of customers as people who go to the mall would love sitting there; some would love sitting outside in the garden. Thus, these are the value additions that bring more customers.
4) Service: There have been a lot of changes in CCD café's for a few years; they offer great ambiance and service to the customers. Their menu is affordable too, which brings more and more people plus their staff is trained well too, so they offer great hospitality.
Advantages in partnering with CCD
They have a great food menu as compared to other café's which gives it an edge over others
They partner with leading advertising and marketing agencies so that they can attract more customers; thus you would not have to spend on marketing as they already have a team for that
Their brand awareness is already all over the country which would increase the chances of earning profit and less risk as compared to people who start their own business
As they produce their own coffee, thus the production cost is less, which makes the menu affordable. This benefits both the customers and partners as a regular flow of customers would help you earn more money
Opportunities with CCD
They are already open abroad, thus if you want you can attract new international market and gain recognition
As a lot of informal meetings happen in CCD, therefore, they can market themselves as an informal gathering point
Improved interiors, there are a lot of café's whose interior is shabby; thus it needs to be upgraded to maintain the quality and consistency of the brand
Threats
Increased competition as there are a lot of big brands in the market, such as Barista, Starbucks, Costa Coffee, etc.
The preference of the youth has changed immensely and they prefer going to hukka parlors to hang out with friends; this too is slightly captivating the market of CCD.
Weaknesses of CCD
Wrong-site selection: Numerous CCD outlets are incurring losses because of wrong-site selection. A lot of outlets are open at the wrong site not on main roads; consequently, it affects their name and turnover
With time it has started to lose and maintain brand loyalty
Less investment in promotions: This is one reason why it is losing its charm, they need to spend on marketing and promotions as there are a lot of competitors who might affect the brand image in the long run
Requirements for opening a CCD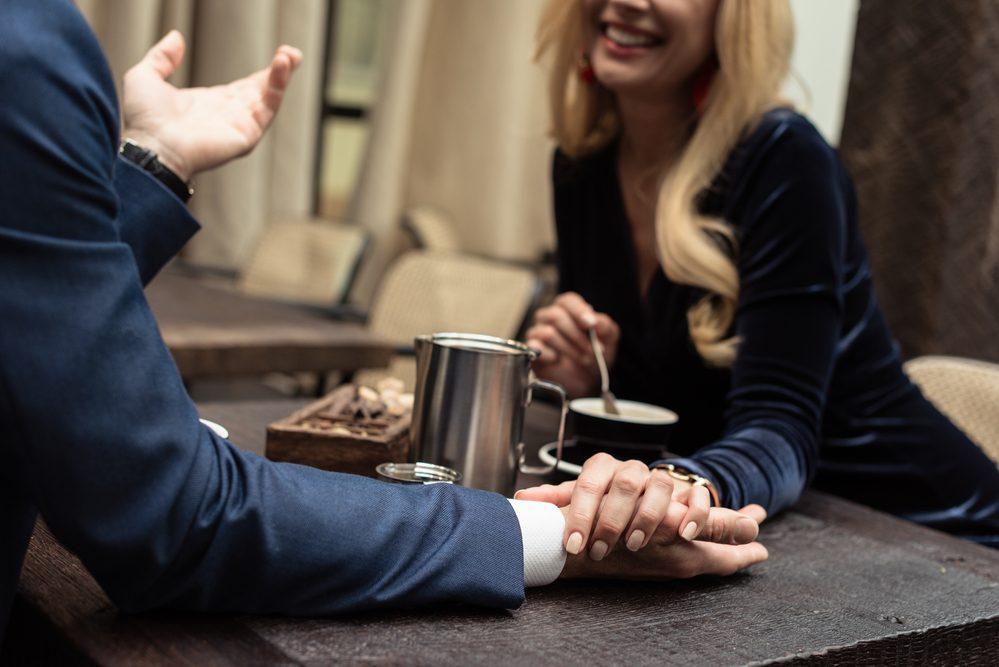 You must be thinking of taking advantage of the brand's establishes name and take the franchise, but unfortunately, CCD does not work with the franchise model. Don't worry, here is the good news for you, they join or partner with people who own commercial space or convertible retail space on rent. Thus, they work on more of a revenue/ rental basis model.
However, there are a few requirements you need to fulfill then only you can partner with CCD:
a) Area: As mentioned above, they only offer outlets to people who have a commercial property or commercially converted rental space. You should have a retail space area of 1000-1500 sq ft with a minimum frontage of 25 running feet. Also, you should keep in mind that there should be ample parking space as this is also one point that they consider while partnering with you.
b) Skills needed: You must be thinking if any kind of experience is required or a related career background? There is no such thing needed but the main thing is that you should be flexible with the constantly changing market trends and maintain the business successfully.
You should also possess leadership skills so that you could delegate the work to complete day to day operations seamlessly. Try to indulge yourself completely in this business so that you can provide a great experience to your customers.
Another vital thing that you should have in you is hiring skills as if you hire good staff for your café that would provide your customers a better experience which would bring the customers again to your café and increase your revenue.
c) Locations to open: In India, CCD has is spread in more than 200 cities with over 1700 outlets, plus they are also open Nepal, Bangladesh, Egypt, Vienna, and the Czech Republic, so if you want, you can also open your CCD café in these countries too.
d) Training and staff required: You are provided with updated hardware and software support by the head office so that you can run the outlet without any glitch, plus they offer you training at the outlet site only. Training is essential as in it they tell you the best ways to run the outlet and also explain to you about the rules and guidelines that you need to follow.
If we talk about the staff, you would need around 5-6 employees, which would include a waiter, cashier, staff to prepare food and cleaning.
Financial Requirements
To start, CCD would need at least 3-5 lakhs just for equipment and interior depending on the space. In total, you would need an amount of around 10 lakhs to begin a CCD outlet plus Rs 50,000 is charged additionally as a brand fee.
They sign a bond for 4-5 years, you can renew the agreement once this period comes to an end.
Now let's understand the profit structure-
Total investment- Rs.10,00,000
Expenses
Rent of 1000 sq ft- Rs.2,00,000
Salary of 6 employees – Around Rs.70,000
Total income earned in a day- (200*Rs.200)= Rs40,000
Thus, the total income of a month would be- 40,000*30= 12,00,000
Gross Profit= 6,00,000
Total profit earned in a month would be – (6, 00,000-2,70,000)= Rs.3,30,000
This shows that you can get back your investment in 3 to 4 months and rest is all your profit and if the sale increases, you can earn even more. So, undoubtedly opening a CCD outlet can be a great platform for you to earn money.
Contact Details for Cafe Coffee Day Franchise Business Opportunity
You need to fulfill all the demands of the company if you found yourself eligible for partnering with Cafe Coffee Day in India. Listed below are the mandatory details that you need to provide the company:
Name of the individual or multiple (if any) owners of the property/ retail space
Complete all the details of the owner/s including Residential Address, Contact Number and Email ID
The postal address of your retail space/property where you are considering to open up another outlet of CCD
The area of the retail space/property in sq feet
Mention the frontage area of the retail space/property
Photographs from various angles of the retail space/property
Demographic specifications of the catchment area for opening CCD
The concerned persons who are primarily appointed by CCD company to deal with the applicants who are aiming to purchase Cafe Coffee Day franchise are available in different parts of the country be it Bangalore, Delhi, Hyderabad, Kolkata, Mumbai, Pune, etc.
CCD Head Office Contact Number
| | | |
| --- | --- | --- |
| Region | Contact Person | E-Mail Address |
| Bengaluru | Karthik B.S | Karthik@Cafecoffeeday.Com |
| | Raju S.R | Raju.Sr@Cafecoffeeday.Com |
| | Madhusudhan B.C | Madhusudhan.B@Cafecoffeeday.Com |
| Tamil Nadu / Chennai | Harish | Harish.Kp@Cafecoffeeday.Com |
| AP / Telangana / Hyderabad | Sarath Babu | Sarath.Babu@Cafecoffeeday.Com |
| Kerala | Harigovind | Harigovind.H@Cafecoffeeday.Com |
| North India / NCR | Nishant Ranjan | Nishant.Ranjan@Cafecoffeeday.Com |
| | Abhishek Saxena | Abhishek.Saxena@Cafecoffeeday.Com |
| | Syed Sahban | Sahban.S@Cafecoffeeday.Com |
| | Jatan Sondhi | Jatan.Sondhi@Cafecoffeeday.Com |
| Punjab / J&K | Nishant Ranjan | Nishant.Ranjan@Cafecoffeeday.Com |
| | Satish Chand | Satish.Katoch@Cafecoffeeday.Com |
| Kolkata | Bikash Shaw | Bikash.Shaw@Cafecoffeeday.Com |
| Mumbai | Nikhil Khanolkar | Nikhil.K@Cafecoffeeday.Com |
| | Ambish Kashmiri | Ambish.K@Cafecoffeeday.Com |
| | Dilip Singh | Dilip.S@Cafecoffeeday.Com |
| | Vishal Suvas Telkar | Vishal.T@Cafecoffeeday.Com |
| Rest Of Maharashtra | Vikas Adsule | Vikasm@Cafecoffeeday.Com |
| Gujarat | Malav Acharya | Malav.A@Cafecoffeeday.Com |
​
Other Opportunities Available for Partnership
Cafe Coffee Day not only grants you an opportunity to purchase its name (franchise) and run the business yourself but also allows existing companies to earn via several other ways, one of which is by advertising through their outlets and merchandise. CCD pays such outlets when they place their sticker/banner/board on their wall to draw the customer's attention. They also pay if you are using their table stickers, tissue papers, etc.
Recommended: Top 20 Franchise Business in India (2020)
A survey was conducted and it was found that most youngsters spend most of their time in CCD cafes. Moreover, every youngster who is visiting CCD is spending an average time of 45 minutes a day. Due to this ample time spent by youngsters, CCD provides the opportunity to advertise efficiently through modern methods, including campaigns rather than the traditional methods for adverting.
Wrapping Up
You can also contact the official website with the detailed enlisted above, and they get back to you within 48 hrs. All we can say is that this is one brand that offers amazing ambiance and services to people, which makes it a perfect place to hang out for people and have a great time.
It is one place where a person of any age can sit and relax with a nice cup of coffee at affordable prices. The significant benefit is that they grow coffee beans, which means from grower to roaster. Perhaps it is a profitable brand that is motivating people to partner with them to help grow.
Visit Now