Portugal is a European Union (EU) member state located in the Atlantic Ocean. It has been known for centuries. With its modern amenities and low cost of living, the country is an attractive destination. You might want to thank its government for designing certain programs to attract more tourists and new residents who want to access the Peninsula's sunny climate.
Portugal Digital Nomad Visa
Before moving to the article's main subject, let us understand what is meant by digital nomad.
What is a Digital Nomad?
Digital nomads are people who can work from anywhere. They do not have to be in one location, so it becomes easy to travel and live worldwide. A digital nomad might also use technologies like Skype or FaceTime because they are always connected through those things while working remotely from the host country.
The growing number of remote workers leads to an increased demand for digital nomad visas worldwide. With digital nomad visas being introduced in Europe, the country has recently allowed more remote workers to work from wherever they want.
These new types of travel documents provide flexibility that will help you work from where ever you want without restrictions on your movements or time spent abroad. Some of the countries providing digital nomad visas are Germany, Spain, Norway, Australia, Croatia, Bermuda, Thailand, and Dubai. But do you require a digital nomad visa in Portugal?
Here in this article, we will share everything about Portugal digital nomad visa. So let's quickly dive into the subject and learn more!
Is Visa Required to be in Portugal?
It is important to note that Portugal belongs to the European Union and Schengen Area. Therefore, if you are an EU citizen or someone living in one of these countries: Germany, France, Italy, Spain, Switzerland, Denmark and Norway, you will not require any visa upon entry into Portugal if your stay does not exceed 90 days within overlapping periods.
Portugal has been a popular destination for digital nomads because of its low cost of living and beautiful climate. The country offers several programs to attract both investors and new residents. They have also created a program that allows digital nomads to take an opportunity to live in the country full-time or part-time while working online/remotely on their projects.
A traveler's visa is not enough if you are from any other nation, but there are other ways to enter and stay as a digital citizen. If you want to be a digital nomad in Portugal for an extended period, ensure that your Visa is up-to-date, and this is where you need to consider a Portugal digital nomad visa. It allows extended stays and work permits with the country's laws about working remotely from abroad.
Types of Digital Nomad Visas for Portugal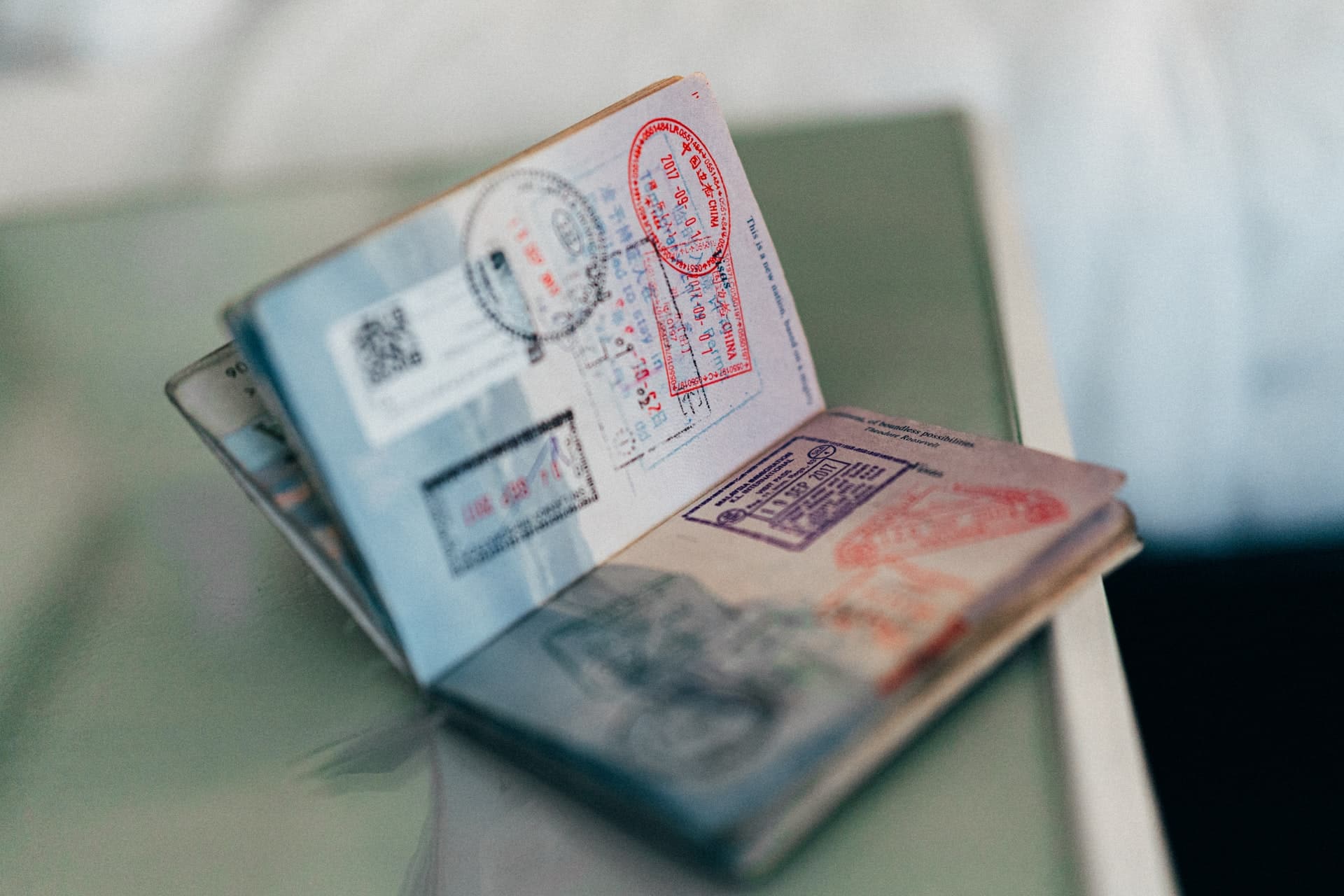 Portugal offers several attractive options for those who want to live and work in the country. Digital nomads might have one option if they are looking at moving abroad, working as an overseas freelancer through websites like Upwork!
Now that we know what a digital nomad visa is, it is time for us to know a bit more about it. There are two types of Digital Nomad Visas in Portugal. But, first, let us have a glance at the types and their features:
1. Temporary Stay Visa
This Portugal digital nomad visa is valid for 1 year if you want to stay. You can renew the Visa subsequently for 2 years period. To secure this temporary Portuguese Visa, you need proof to show that you earn a minimum of €705 per month, covering all living costs, including accommodation expenses.
The goal is to show that you are financially stable to live in the country for 1 year and can afford the country's living costs and accommodation. With the Portugal temporary stay visa, you can live as an independent worker without committing. In addition, you will be able to visit other countries and return without worrying about immigration issues.
You can obtain Portuguese visas for temporary stays in Portugal through this application process. The necessary forms and documents can be found on the official website of the Ministry of Foreign Affairs of Portugal. The required documents include:
The official form;
A passport that is valid for an additional 3 months;
Two similar passport photographs with proper clarity, allowing proper identification;
The return ticket;
Document certifying the third-country national is in a regular situation when the applicant is from a different nationality than that of the country where the Visa is being requested;
Valid travel insurance covering all requisite medical expenses, including emergency assistance;
The Immigration and Border Services of Portugal has a form that you can use to access Portuguese criminal records. You must fill out the document correctly, read it twice before submitting it;
Provide proof of a criminal background check;
A valid proof of subsistence is necessary before entering the country, signed by a Portuguese national.
2. Residency Visa
The Portugal Residency Visa is a great way to get your foot in the door of Europe. If you are looking for a digital nomad visa that will give you some stability in Portugal, this is an excellent option. It allows for 4 months and 2 entries during this time, so you will be able to see all that it has on offer before heading back home again.
These residential visas are further categorized into two types:
The Portugal D2 Visa: Portugal D2 Visa is perfect for digital nomads who are entrepreneurs or independent workers and want to use it as their base country. You can set up a partnership or sole proprietorship firm with no hassle, and keep it for as long as you want.
You are required to show proof of your services to apply for the Portugal D2 Visa, either through a service provider proposal or via contract with a client. You might be an independent worker as well. Then, to qualify, you need to comply with the Portugal D2 Visa documents found on the website of The Ministry of Foreign Affairs of Portugal.
The Portugal D7 Visa: If you are looking for a way to visit, work or invest in Portugal without having any formal ties there, the D7 Visa may be right up your alley. It is perfect since digital nomads can take advantage even if they are not planning on staying long-term.
It would be best to show that you have an annual passive income of €7200 (for an adult) and provide recent bank statements as proof. Your passive income may consist of investment funds abroad or income from properties you have let out on rent, shares, dividends, or royalties.
These visas work as pathways toward obtaining permanent residence status with Portuguese authorities by showing proof of funds over $10M per year or liquid assets valued at least 60k Euros worth during each period.
Also Read: 51 Ways to Make Money Online For Beginners
Difference between Portugal Digital Nomad Visa and Tourist Visa
The Digital Nomad Visa is a program that allows digital nomads to work and travel in countries outside their home base. For people who love to travel and work, Portugal might be an ideal location. It is perfect for people who love travelling. The Portugal digital nomad visa is perfect for people who want to live and work overseas but don't necessarily need long-term residency.
On the other hand, a tourist visa lets you stay in the country for up to 90 days, while the Portugal digital nomad visa extends it to an entire year.
If you carry a Portugal D7 Visa, you will not be permitted to work for any local company. The only way you can apply for this Visa is if your work involves generating revenue remotely and independently of your home base, so ensure it is something related.
Who needs a Visa to enter Portugal?
The Portuguese government has different visa requirements for visitors depending on their nationality. Non-EU citizens must apply for a Visa before entering Portugal, and the type of available visas varies based on how long you will be in the country. Let us have a look at the type of visas depending on the type of citizens:
1. If You Are An EU Citizen: If you are an EU citizen, you can easily enter Portugal. The country is part of the European Union and neighbors France on one side; it is easy for EU citizens to travel, live, and work freely without applying for any visa there.
2. If you are a US citizen: Portugal has specific agreements with people visiting from the US. You can enter the European Union and stay for 90 days without getting any visa; however, this only applies every 6 months, so make sure to leave after those first 3 months are complete.
3. If you're a US Green Card holder: In this case, things can get tricky. It sometimes depends on the home country's policy, as to whom they should permit with a digital visa. If your passport enjoys the benefit of free travel to Portugal, you may enjoy it. However, you might have to opt for a Schengen Visa if it doesn't.
4. Citizens from Canada, Australia & New Zealand: People from Canada, Australia and New Zealand can enter Portugal without a specific visa. However, after 90 days in these countries, it's necessary to apply for another type of permit that provides an extended stay.
5. Visitors from other countries: Living in Portugal can be an incredible experience if you are a digital nomad. However, it is important to know the types of visas available and which one best suits your preference before applying for any visa. There is so much more than just 'work' or 'tourism' involved!
The Best Type of Portugal Visa To Use For Digital Nomads
For Digital Nomads who want to reside in Portugal, the most specific visa is the D7 Visa. This type of residence permit allows you to stay as long as necessary, and it is an excellent option if your lifestyle calls for constant travelling. The D7 Visa is an essential step for those interested in travelling to Portugal. We will guide you through how you can apply for it and what steps to get this Visa.
You might be wondering how to apply for the Portugal D7 Visa. The first step of your journey is applying with SEF and scheduling an interview, which will determine if you are eligible for the Visa or not. Once approved and the fitness requirements have been satisfied, this is the part when you will be getting your residency permit which allows you to stay legally.
Essentials to Obtain a Portugal Visa
To be qualified for a Portugal D7 Visa, you must fulfill these basic requirements as listed below:
You will need a Portuguese NIF number – To carry out any monetary activities; you require getting a NIF number in Portugal. A tax number used by the government of this European Union country is called NIF. It can be obtained online and takes less than a few minutes.
You need to open a Portuguese Bank Account – Opening a bank account in Portugal is essential for any fiscal activities. A NIF will allow you to remotely access your funds anywhere with an internet connection.
You need to prove your financial stability – For staying in Portugal, you will have to prove your financial stability. You can either provide bank statements or other relevant documents to show that you have enough money for now and save for future expenses.
You will need proof of your accommodation – The Portuguese government requires housing proof before travelling to the country. It means having a long-term rental lease (minimum 12 months) or ownership, which is not required for tourists, but it's essential if your stay will be longer than 3 months.
You will need to show your complete health insurance – You need to pay a medical cover in advance (12 months). The applicant must have minimum insurance worth €30,000.
You must have a clean criminal record – Portugal is a beautiful country, but you must be aware that they require criminal records before accepting your application. Make sure yours are clean and up-to-date because, without proper records, your application might get rejected.
You will need to meet the minimum stay requirement – If you are planning to obtain a residency Visa, you will need to fulfill a stay of at least 183 days in Portugal every year. You can also choose to live in Portugal for 8 long different months in a year with several breaks. Also, to be noted, there are no minimum stay requirements for temporary visas.
Also Read: How to Make Money with Website Flipping

Essential Financial Requirements for Digital Nomads 2022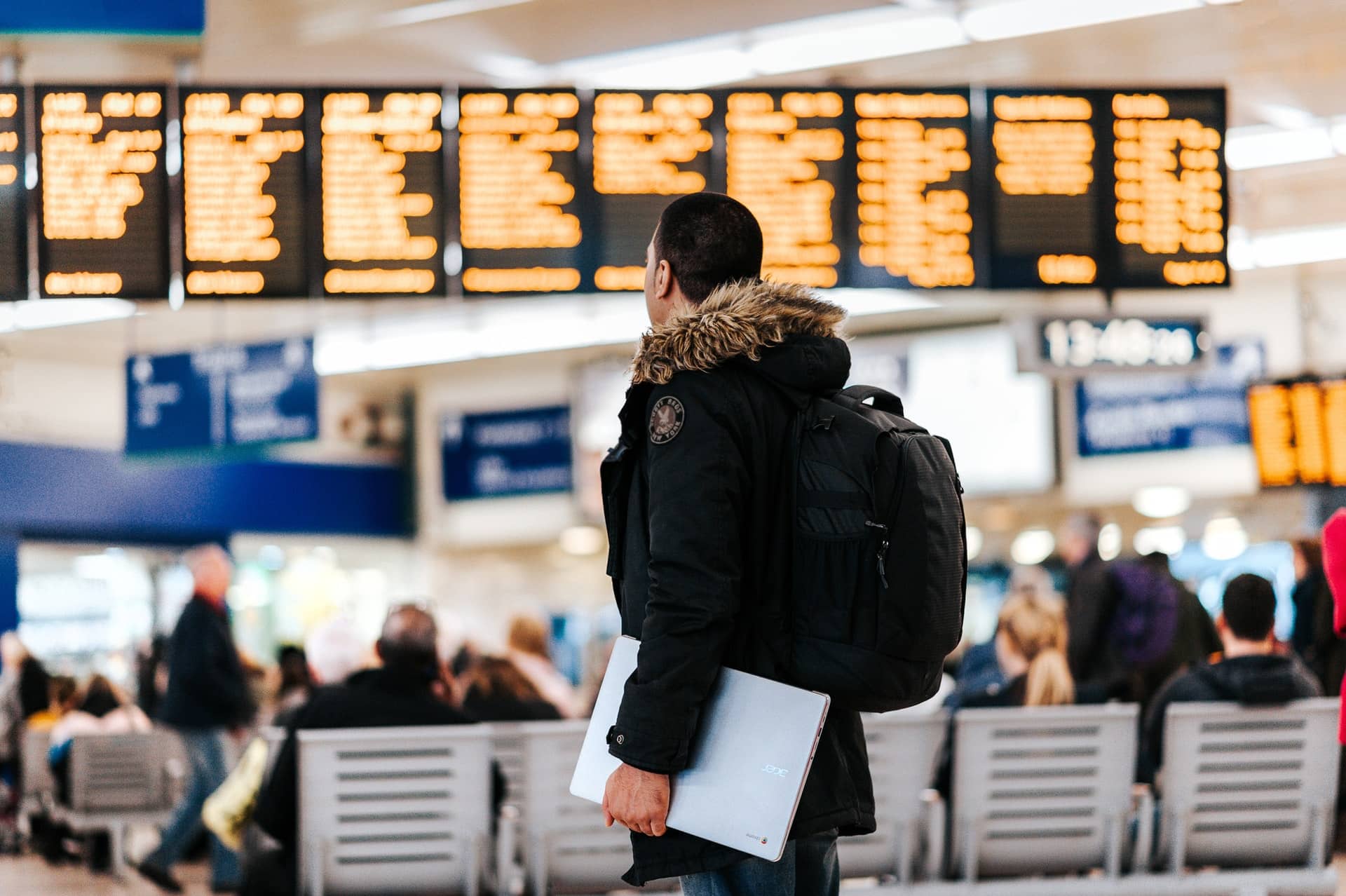 The Portuguese government offers a program that allows anyone from anywhere globally who can prove that they have a stable recurring income or financial support may apply. It is accessible by anyone who can prove that they have a stable income from business activities or salaried employment, so long as those sources provide recurring revenue which will be used towards your living expenses while residing there.
Here are 3 ways of meeting the Portuguese government's financial self-sufficiency requirements:
1. You may provide proof of long-term, stable income or;
2. Proof of sufficient accessible savings or;
3. A combination of both.
Applying based on stable recurring income: To apply for Portuguese citizenship, you will need to submit bank statements showing your income is stable from the past three years or more if applying based on salary/business earnings (i.e. non-passive). If it is pension funds with guaranteed payments, those are preferred over others such as royalties.
Apply based on Savings: Portuguese authorities will want to know that you can support yourself for the entire 2-year period of your D7 Visa, so it is essential to show them ample adequate savings. So try hard to become financially stable and self-sufficient to become a digital nomad in Portugal!
Step-by-Step Guide to the Portuguese D7 Visa
Here are 7 steps that will guide you in the process of applying for a Portuguese D7 Visa.
1. Get all your necessary documents to make the process easier and smooth. Following is the list of documents you need:
Your passport
D7 Visa application form
2 passport sized clear photographs
Proof of regular income as sufficient funds
Proof of accommodation
Proof that you have a legal US residency (if applicable)
Proof of criminal records and criminal records enquiry from Immigration and Border Security
Proof of full coverage health insurance
A letter that shows the reason for your request
2. Fill out the application form. You can also submit it online.
3. Submit all your documents via mail or directly at the Embassy, for which you will have to pay fees of 75 Euros.
4. As soon as your documents are submitted and approved by the Embassy, the Embassy will prepare your residency visa. You will have to collect it from the Embassy.
5. Once the Visa is approved, you can fix your appointment with the SEF directly or online.
6. Attend the SEF with your appointment and carry the following necessary documents:
The residency permit application form
Your passport
Your valid residency visa
2 passport sized clear photographs
Proof of regular income as sufficient funds
Proof of accommodation
Document proving your tax
Proof of criminal records and criminal records enquiry from Immigration and Border Security
Proof of full coverage health insurance
Social security document
7. Your residency visa will generally take 2 weeks to process. After the interview, the Embassy will process your application. Once completed, the Portugal authorities will inform you.
After which, you are officially and legally allowed to stay in Portugal and enjoy the benefits of your residency visa.
Timing for Application
When applying for a Portuguese visa, the applicant must pay attention to what documents are required and how long it will take and if there are any other issues with their application. In addition, all documents needed should be prepared in either English or Portuguese to ensure everything can go smoothly during processing time.
While it may not be as easy to obtain a long-stay visa in Portugal, the country offers compelling options for anyone who wants to live and work there on an ongoing basis or move permanently.
You can apply for a Portuguese visa up until 90 days before your arrival date, but you must do so at least 3 months ahead of time to avoid unexpected errors. However, the average processing time is around the 15-20 day mark (although this may take longer).
Benefits of working in Portugal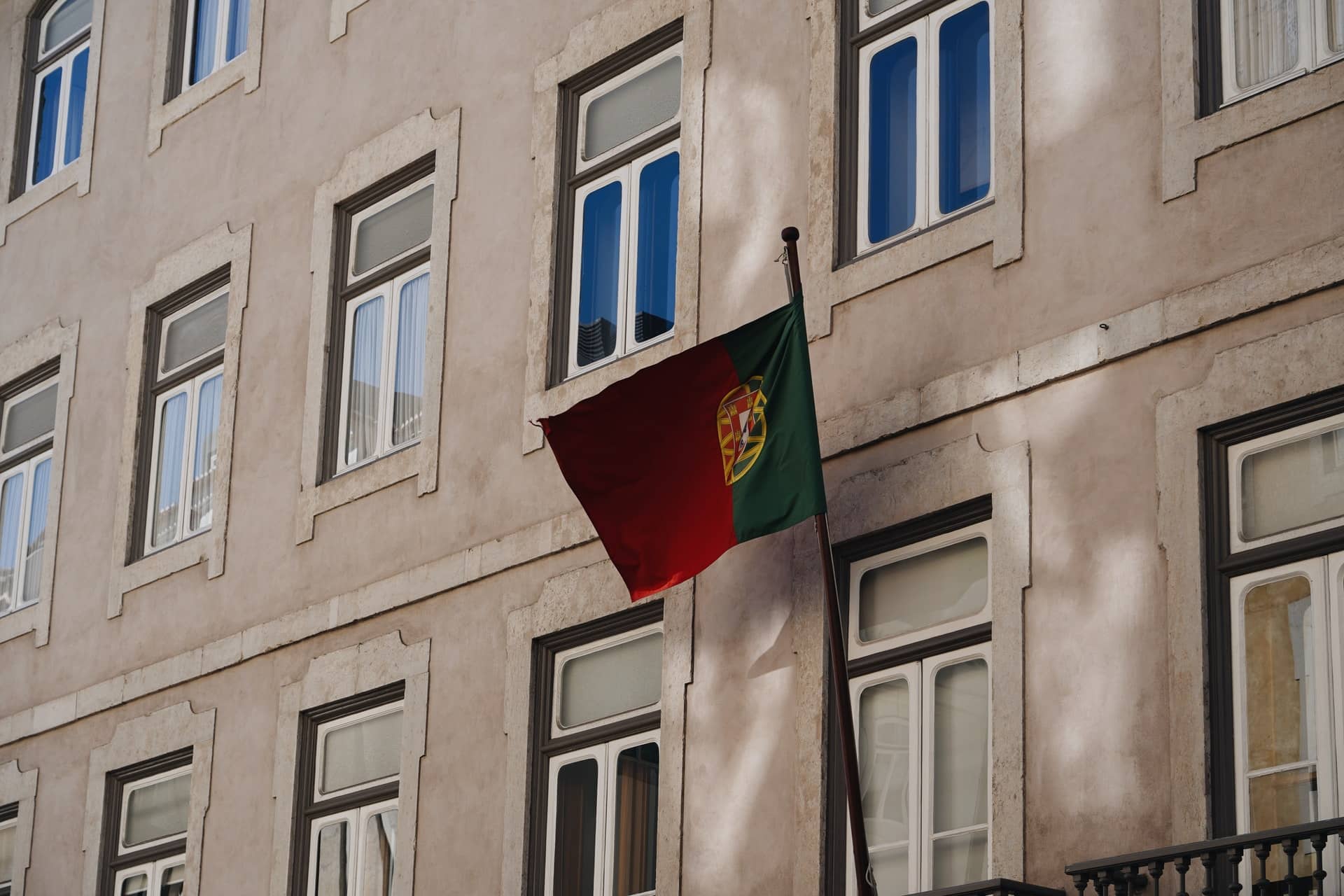 Working in Portugal has many advantages. We have a list of reasons manifesting what makes Portugal a beautiful place to work as a digital nomad:
Working in Portugal has many benefits. Here is a list of why Portugal is a fantastic place to work as a digital nomad:
1. Full salary for Sick leave: Employees in Portugal can enjoy up to 100% of their salary when sick and unable to work. The social security system pays out a sickness allowance, which suspends your employment contract for 30 days or less if it's just temporary.
2. Disability Leave: There are two types of disability benefits in Portugal: i) A Disability Pension, which is given to people who are permanently incapacitated for work; and 2), Special Protection in disability for those with a prognosis of rapid evolution caused due to specific diseases like HIV, Alzheimer's, Parkinson's disease, Cancer and is unable to continue with the profession due to the illness.
3. Maternal and Paternal Leave: The Portuguese government offers parental leaves to its citizens. The laws provide that both parents may take time off, with the mother being granted 30 days before delivery and a mandatory six weeks following childbirth; while there is also an extended period for the father who is entitled to a paternity leave of 15 Days which must be used immediately after the childbirth, within 30 days.
4. Healthcare and employee insurance benefits: Many employers provide health insurance, life coverage or other benefits to their workers so that the employees feel more secure when working. However, in some cases, it is established through collective bargaining agreements and applies accordingly. All employers are required by law to be mindful of maintaining ample protection for their employees against work-related accidents.
5. Mandatory provided Pensions: The old-age retirement pension is a monthly payment that replaces your wages as you age. In the year 2018, the retirement age was set at 66 years and 4 months, but it has changed to 66 years and 6 months after 2021.
Also Read: 20 Best Ways to Invest $100 to Make $1000 a day
Best Accommodations Available in Portugal
We are happy to inform you that there are several options for the type of accommodations available in Portugal for a digital nomad. There are many types of accommodations available in Portugal, depending on your budget and needs. Hostels, hotels, apartments, and villas are all popular choices for tourists visiting Portugal. Here is a list of some of them:
Pousadas: If you are looking for an authentic immersive experience in Portuguese culture and history, staying at a pousada is a great way to do it. They are often family-run and offer a more homely atmosphere than some of the larger hotels. You'll be able to try out their traditional food, meet local people, and get a real feel and experience of their culture. And of course, you'll have a comfortable place to sleep at night.
Estalegens: If you are planning a trip to Portugal, you may be wondering what kind of accommodations are 'Estalegens'. They are usually family-run businesses, and they often offer a more personal experience than large hotels. These accommodations are typically located in smaller towns or villages, so you can get a taste of true Portuguese culture. Many estalegens also have their own gardens and provide homemade meals, so you can really feel like you're part of the family.
Hotels: Hotels again are an excellent option for Digital Nomads looking to stay as here you can get comfort and full luxury. There are plenty of hotel options, and they are usually quite affordable, making it easy on your wallet. You may book one according to your budget.
Rental Properties: It's a great idea to explore Portugal without the expense of buying a property. Renting lasts for one year, so if you have plans to stay there for a longer period of time, it is recommended to rent a property instead of staying in a hotel, hostel, etc.
Airbnb: Airbnb is an excellent way to cut down on costs and enjoy Portugal without breaking your budget. With hosts who offer their property at reasonable prices, you can find great places in all corners of the country that are perfect for relaxing.
If you are looking for a change of scenery and want to become a digital nomad, Portugal may be the perfect place. Not only is the country beautiful and full of history, but it also offers a special visa that makes it easy for freelancers and entrepreneurs to live there temporarily. The Portugal Digital Nomad visa is perfect for anyone who wants to experience all that Portugal has to offer while still being able to work online.
We have tried to cover everything in this article about the digital nomad visa in Portugal. Hope you enjoyed reading the blog. So, are you considering applying for the Portugal Digital Nomad visa? If yes, then now is the time! Stay with us for more such information. Happy Reading!