Most teenagers talk about what they want to do but never actually do it. Some of them fall in love, while others stay on their phone and kill their valuable time. An important thing that a teenager must consider is to balance study, work, and personal life. When you are young it is important to get some work experience and do odd jobs here and there. In this article, we will inform you about the best jobs for 15 year olds. No need to search for jobs for 15 year olds near me anymore, we are covering all the jobs that hire at 15 near me including all the places that hire at 15 near me and best places to work at 15.
Types of Jobs for teens
The foremost obligation of teenagers is to attend school. So, the jobs that offer a flexible schedule and align with their schoolwork and extracurricular activities will suit them the most. Pursuing these jobs will help them as a teen to hone their skills and prepare well in advance for a better and more productive job position in future. Getting hired in jobs that hire at 15 near me and places that hire at 15 near me will also help them boost their confidence and gain relevant work experience.
37 Best Jobs for 15 Year Olds
Out of so many jobs and different business streams, it can be daunting to find a position that best suit your needs and interests. We want to make it easy and help you choose an ideal job you can effortlessly fit into. Want to know them all? Let's get started:
1. Fast Food Attendant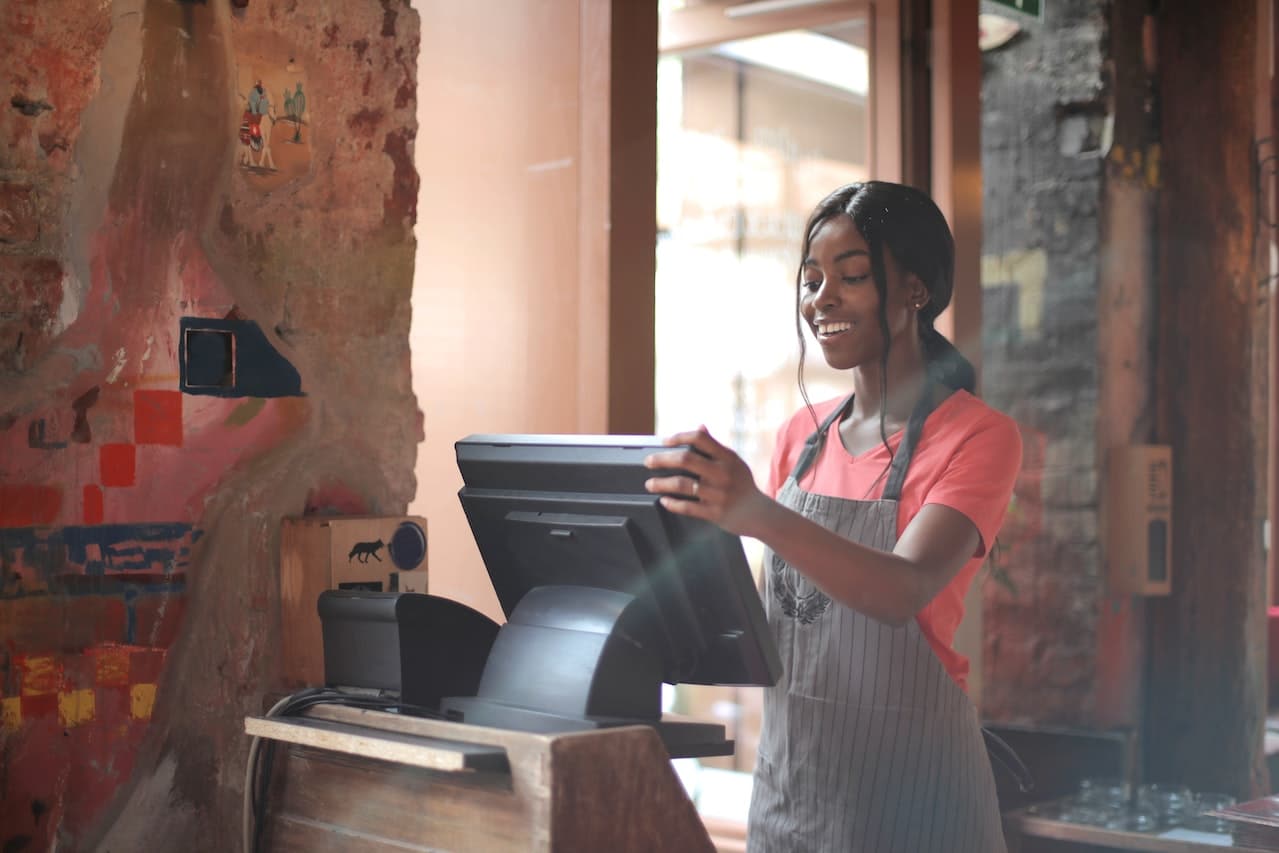 Being a fast food attendant, you need to take orders from customers in the store or drive through. So, the primary thing you must know before getting into this job profile is to understand the different ingredients of menu items. Until you know the menu items inside out, you will not be able to answer the customers' questions they may have regarding the food.
As an attendant, your role may not be limited to taking orders. You may also be asked to clean tables, floors, or chairs in the lobby.
2. Cashier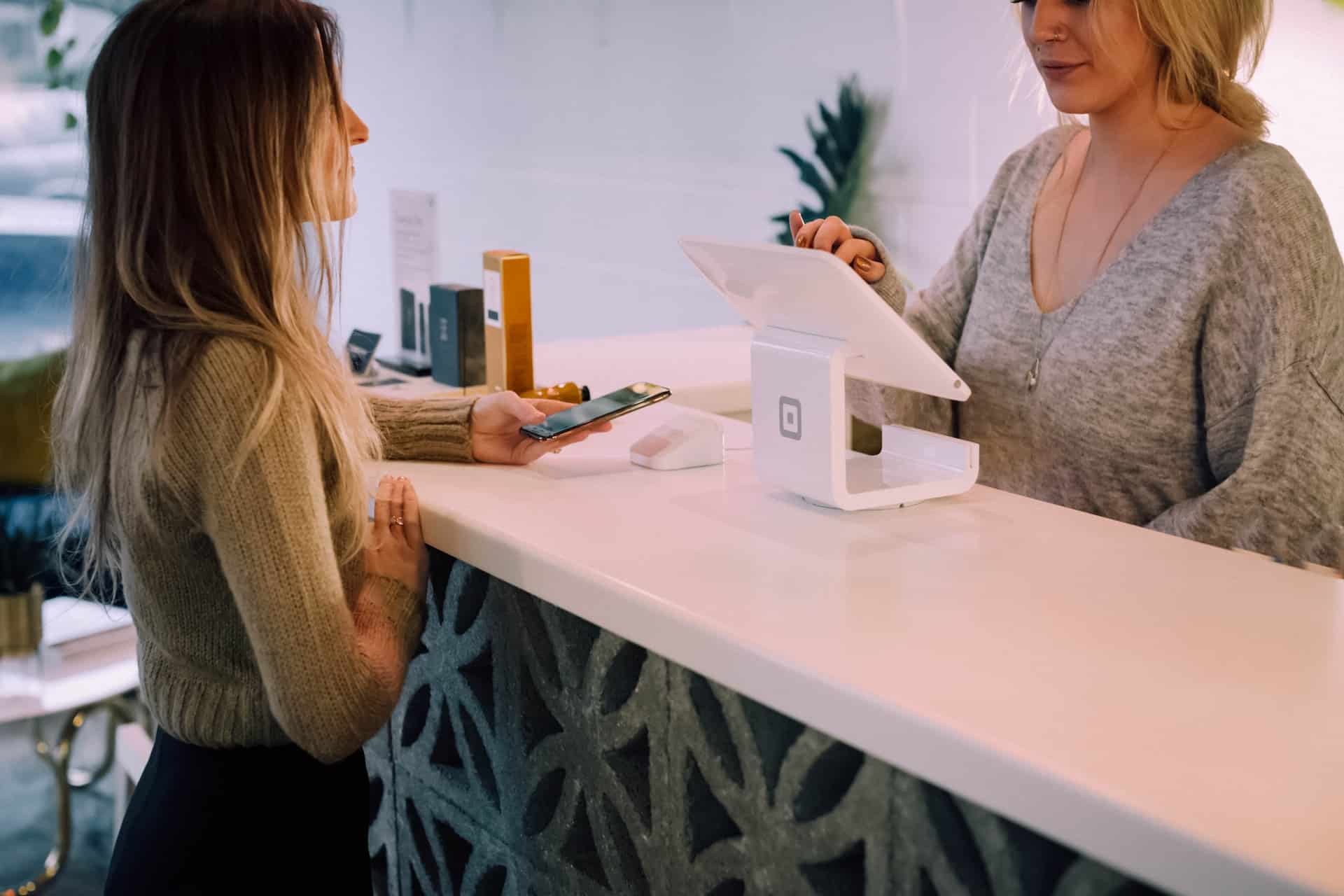 The cashier is responsible to receive all payments for the products customers buy from a store. You can apply for a grocery store cashier or cashier at a restaurant if you want to fix yourself into places that hire at 15.
Besides taking payments, swiping cards, or receiving payments, a cashier is held responsible for refunds, issuing receipts, counting money, and ensuring the cash is balanced throughout their shifts.
3. Kennel Assistant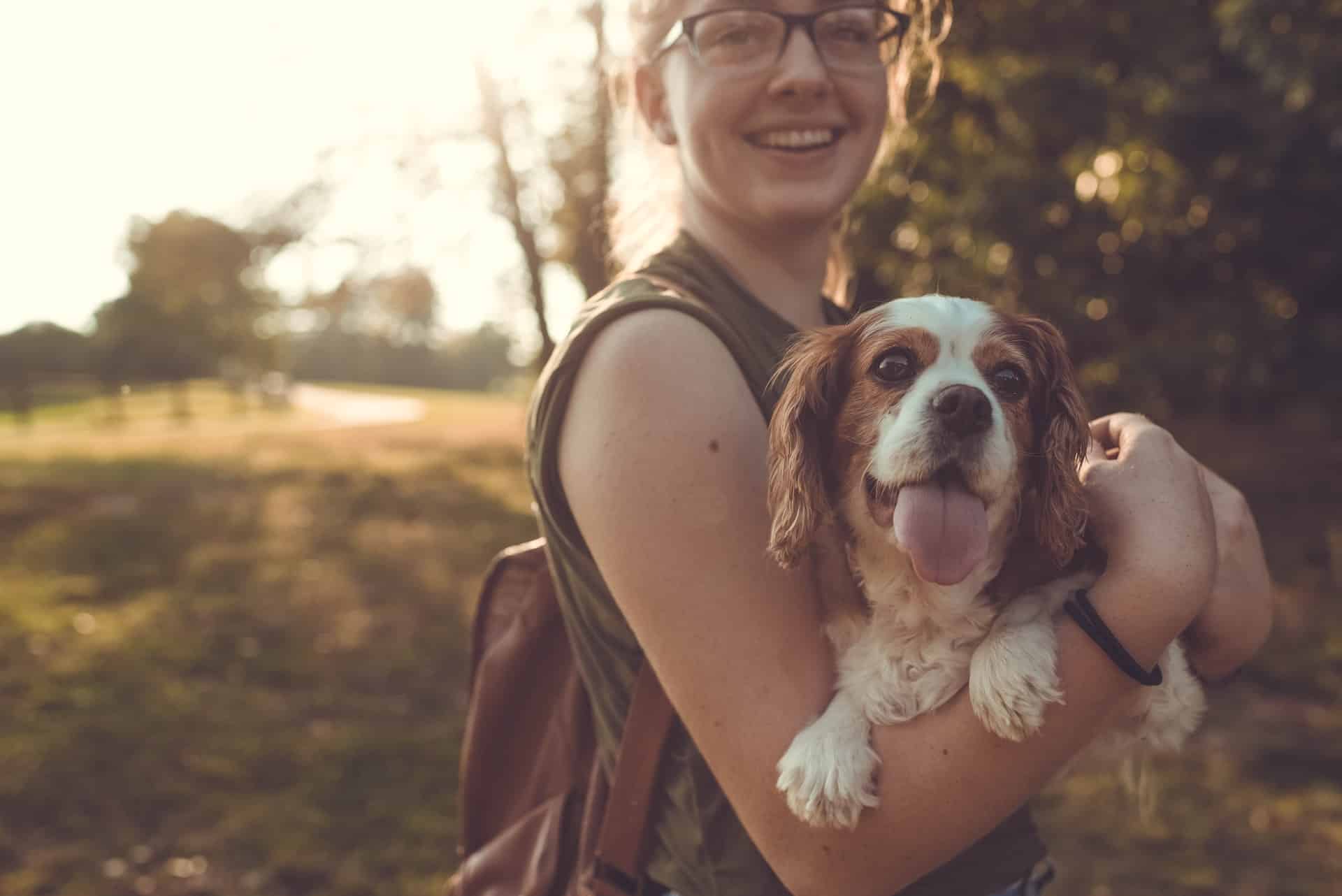 One of the best jobs for 15 years old is to get hired as a kennel assistant. They are among the best places that hire at 15 near me. Being a kennel assistant, your role is to provide extensive care to cats and dogs. In addition to this, cleaning their cages, grooming them, feeding them with appropriate food, and taking care of their medicines are also considered an utmost priority for kennel assistants.
They also ensure all the visitors and guests are not violating any terms & conditions of the kennel center, and not doing anything to hurt the sentiments of dogs & cats. They can get paid up to $12 per hour to perform all their responsibilities dedicatedly.
4. Babysitter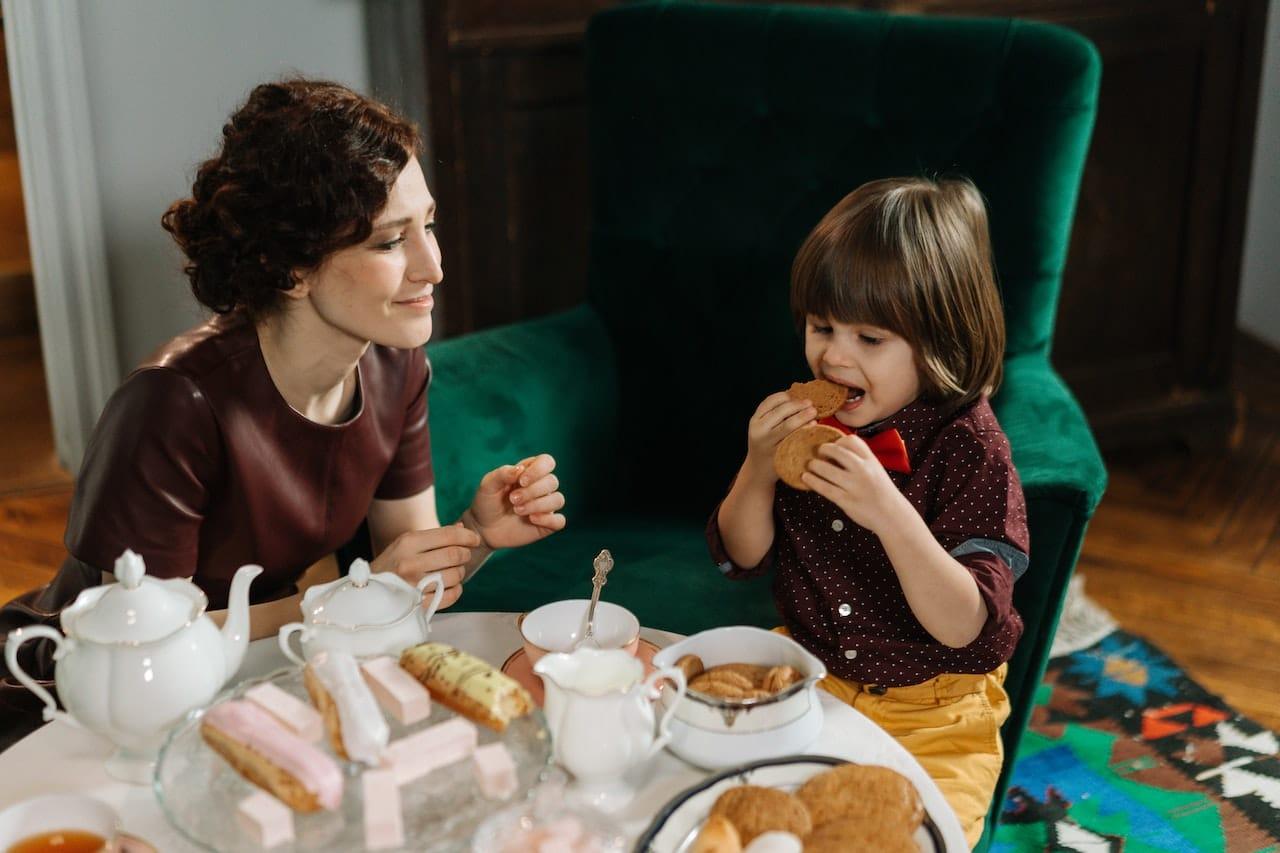 Do you love kids? If yes, then the babysitting job is for you. It is one thing you will find lucrative and rewarding, and the best part is that it is one of the most straightforward jobs to get started with.
Busy parents bound by hectic schedules are always searching for dependable and trustworthy babysitters. So, what can you do to maximize your reach? When you start babysitting, put the word out to your friends and neighbors, and share posts on social media.
You can become someone who gets the people around you to know that you have started working as a babysitter. Probably, it would not take long for you to get your first deal.
Depending on the number of children you need to watch and your experience, you will get paid in this job profile. However, babysitters' average pay is up to $18 per hour.
5. Business Owner
Some people are born entrepreneur. So, why are you hustling with finding a job? Get yourself involved in the best places to work at 15 by getting started with your own business. By choosing this option you won't need to look for places that hire at 15 near me, jobs that hire at 15 near me and jobs for 15 year olds near me.
Sometimes parents make the mistake of thinking that business is only for adults. However, that is not always the case. It may even be suitable for a person 15 years old who may run a successful business operation. Yes, learning from the people already working in the industry you are considering jumping into is advisable. Moreover, gaining experience in that particular stream is vital before you take ownership and start your venture.
It is also a request to all parents that if your child has a robust and practical business idea, and feels the urge to pursue it dedicatedly, do not underestimate them. On the contrary, one must motivate and aid them with necessary funding under their guidance.
6. Camp Counselor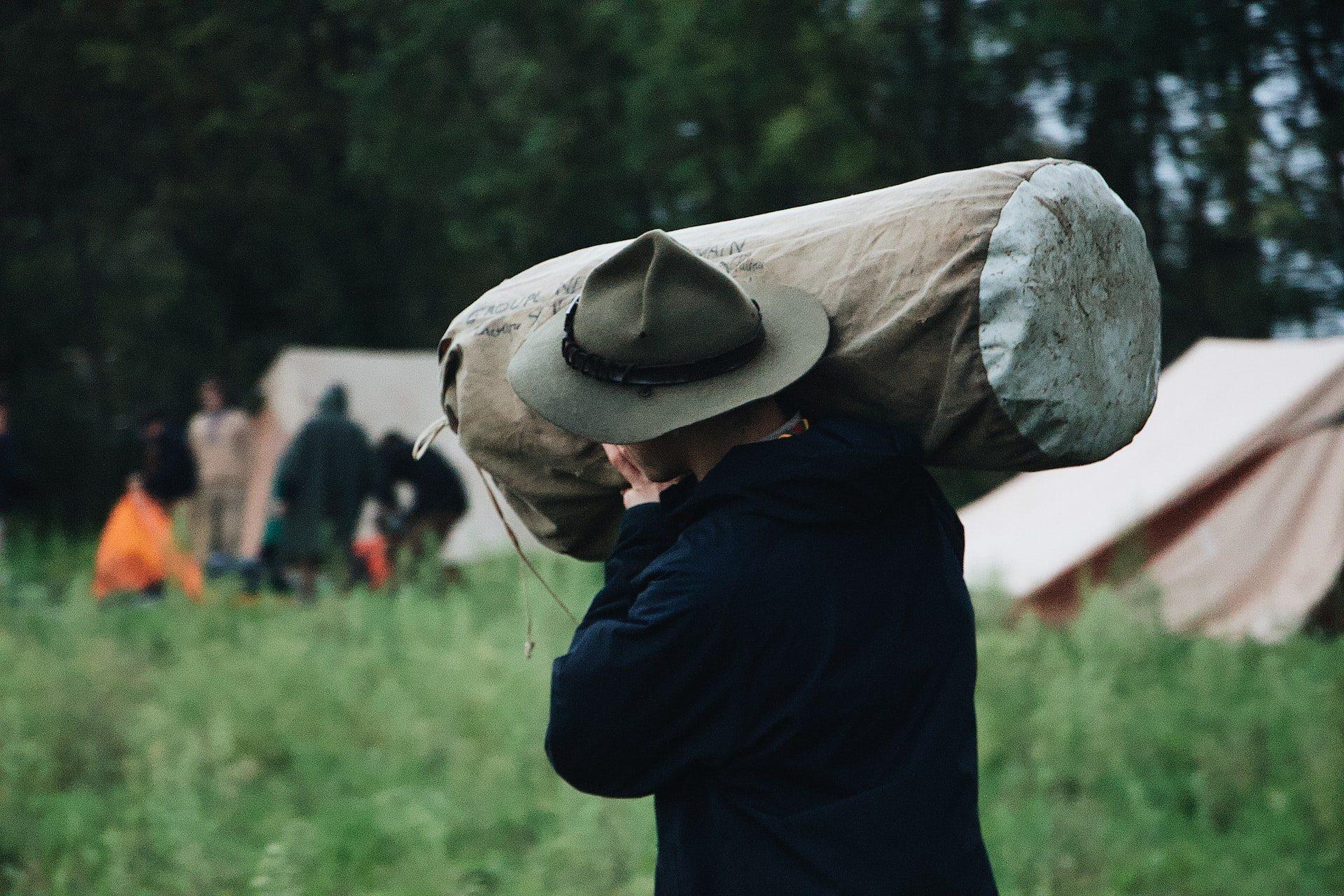 Do you like adventure? Why not earn money being a camp counselor this summer? It is one of the best jobs for 15 year olds near me in which one needs to focus on ensuring your younger children stay safe and have fun. Along with teaching them a range of skills, as a camp counselor, you also need to assist with activity planning and receive special training to support kids during their stay at camp fully. A camp is one of the best places to work at 15.
7. Host
You can apply for the host or hostess position that does not require any cooking skills. Even if you are not good at cooking, you can still get hired in a restaurant and earn a decent amount of money.
Being a host, you must know about the restaurant's menu fully. Besides this, you are required to ensure chairs are positioned at the right place; cutlery is kept at every table, provide menus to the customers arriving at the restaurant, take food orders, maintain a waiting list, take reservations, and inform the customers about the specialty of the restaurant.
8. Newspaper Delivery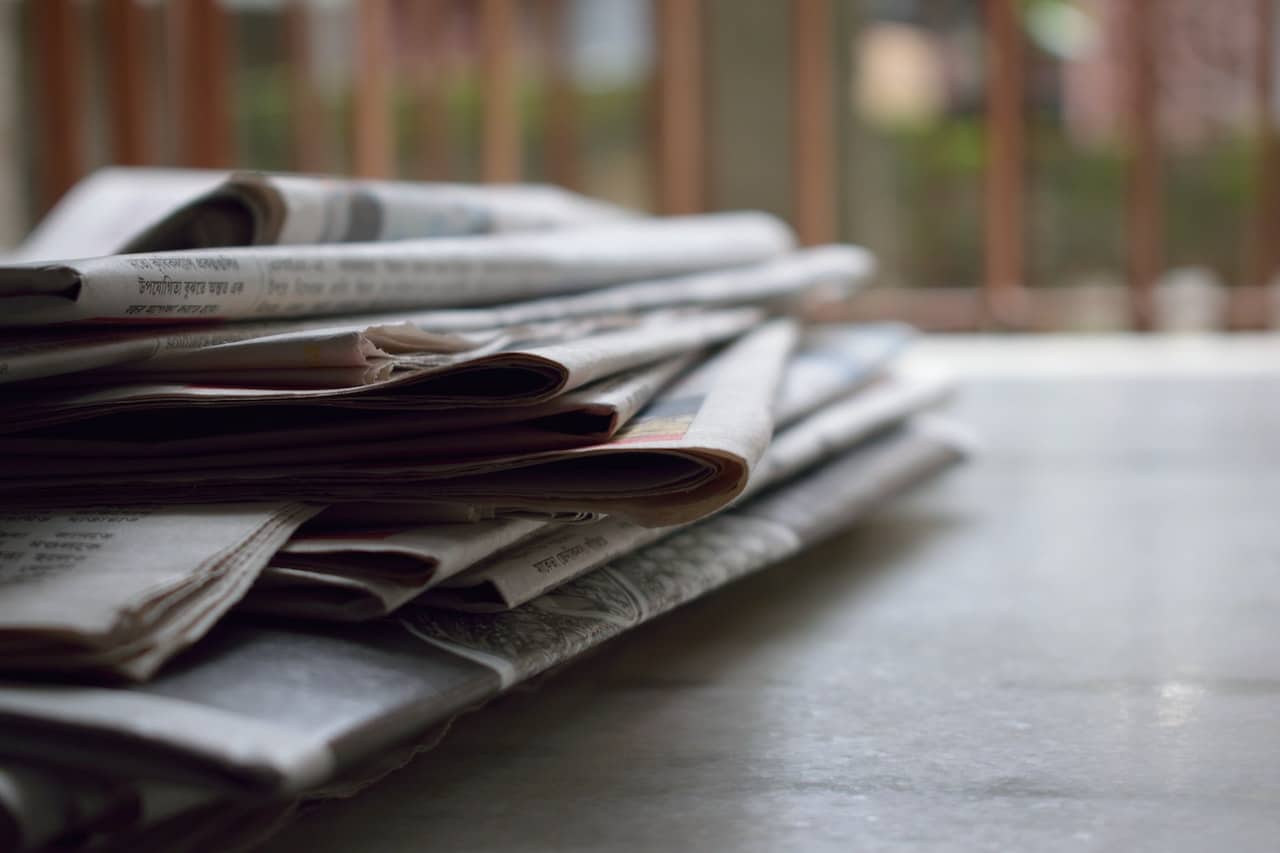 Newspaper delivery is an ideal job for those who want to earn some extra money without disturbing their daily schedule. If you wish to join the local paper's delivery staff or work independently, you can earn additionally by delivering newspapers. This is an excellent job because it is not too hard to start, and it lets you make some extra cash.
Also Read: 11 Copy Paste Jobs Online Without Investment
Best Online Jobs for 15 Year Olds
Working online is a popular way to earn extra income. It's perfect for parents who work full time and want their children to take on some responsibilities. Let's get to know some best online jobs that hire at age 15.
9. Online Tutor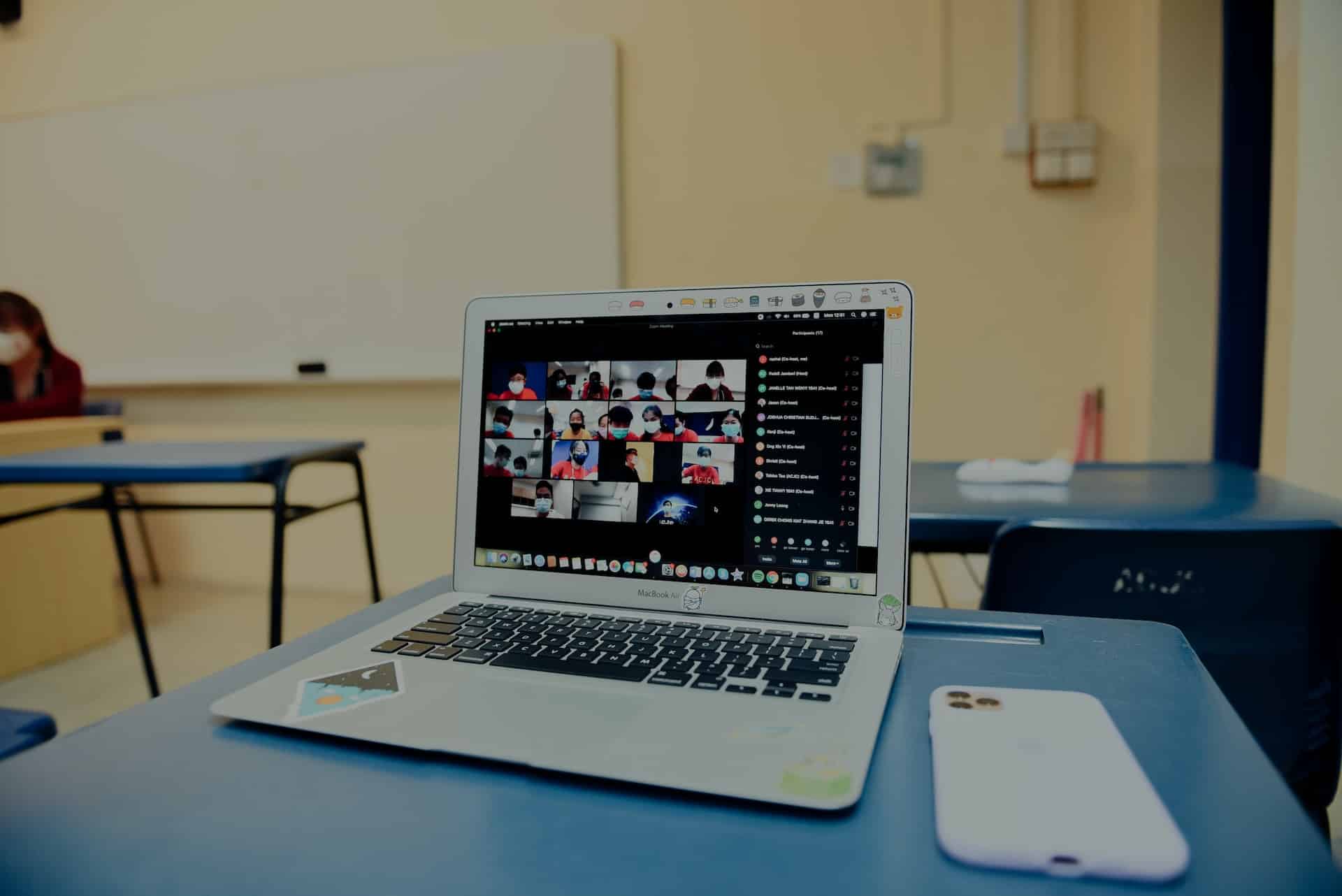 Working as an online tutor is the best way to polish your skills and get paid handsomely for what you are good at. If you have expertise in math, you can start by teaching math to kids. Or, if science is something that intrigues you, help other students to get proficiency in that subject and get paid hourly.
Assisting other students with homework and helping them study for the test is another role you are responsible for while teaching online. Depending on your experience, and proficiency in the particular subject, you get paid in this profession. On average, online tutors earn up to $25 per hour.
10. Content Writer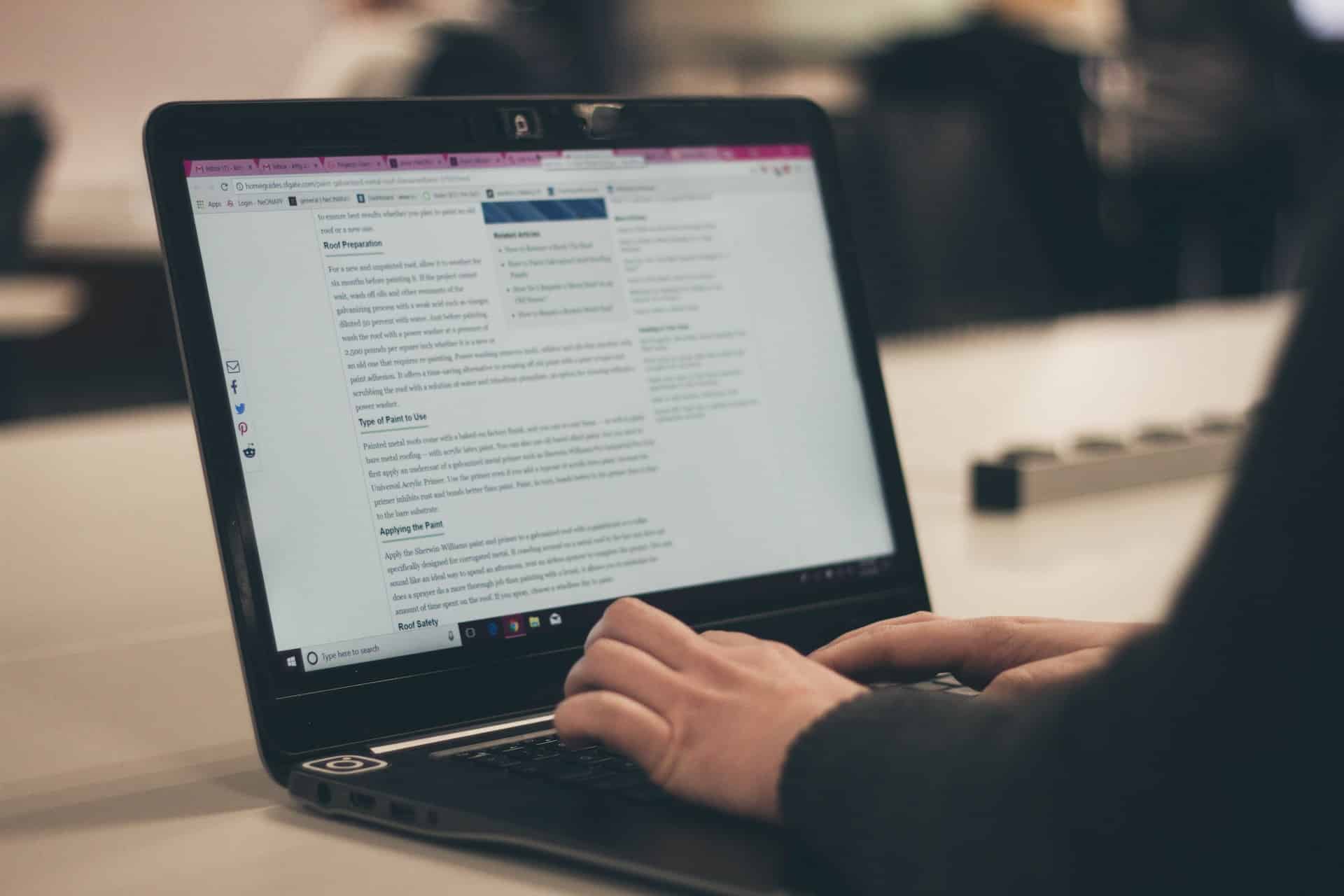 How about you get paid immensely for writing on topics that entice you? Yes, this is what a content writer does. If you are an avid reader and want to take your skills to help you earn ample money, this is an ideal profession you must opt for.
Being a content writer, you will be paid to write on a wide range of topics and niches that also help you gain knowledge. From blogs to vlog posts, press releases, or creating resumes for the students, leverage your skills and earn income through one of the best places to hire at 15 near me.
11. Video Editor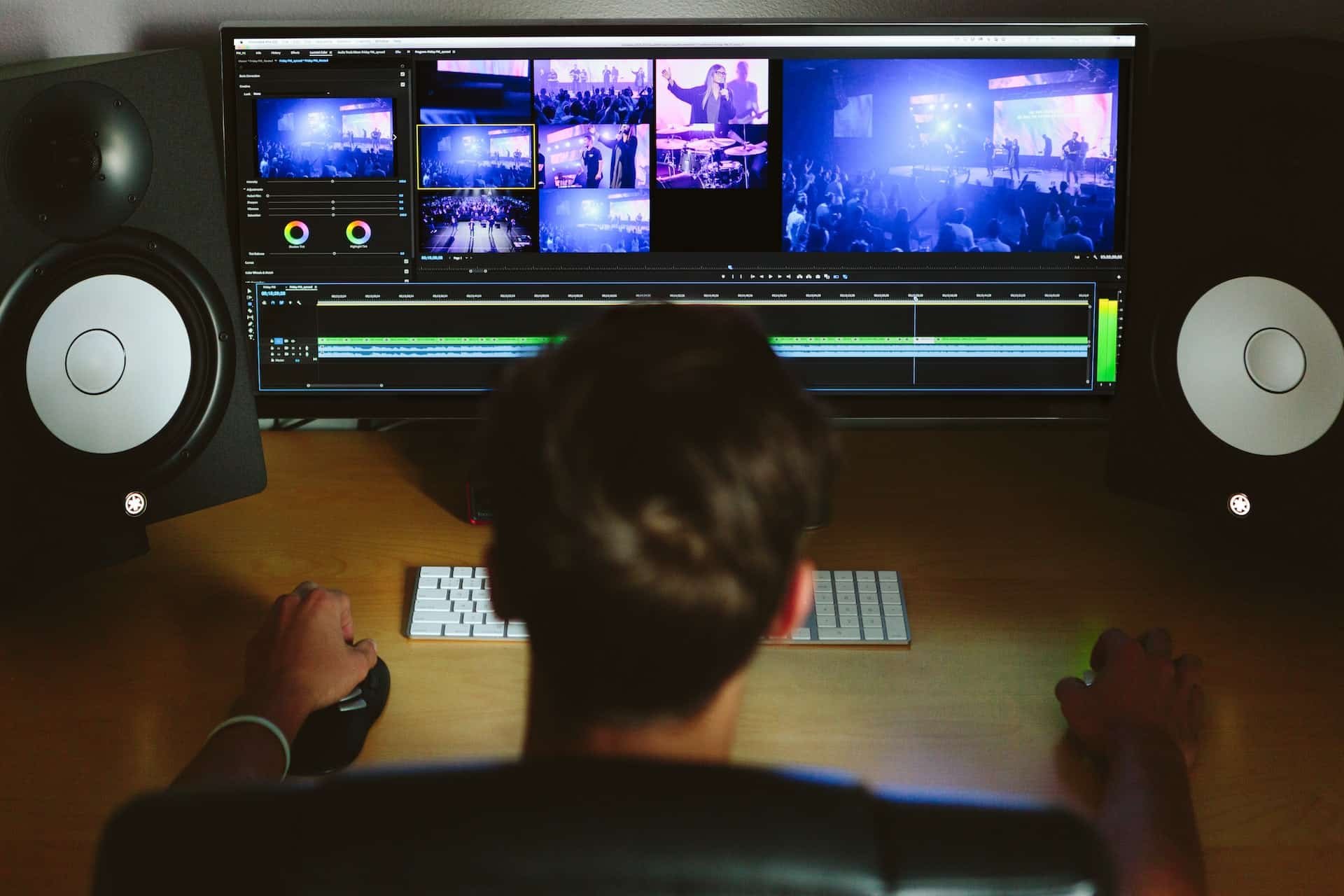 Videos play an integral role in communicating a story. It is the most efficient way to establish authority and provide a more personal touch to your message. In addition, videos help build targeted audiences' presence and convey emotions for the business by answering the whys before marketing their products and services.
With so many benefits, videos are immensely in demand, whether an enterprise or an individual. So why not grab this lucrative opportunity, and become a video editor? As a video editor, you will be required to manage material such as camera footage, apt sound effects, dialogue delivery, and special effects to craft a video or final product.
12. Virtual Office Assistant
One can perform their duties for this profile by working from a remote location, and supporting clients by providing technical assistance, facilitating administrative tasks, and aiding in business support services.
Virtual office assistants are primarily responsible for carrying out administrative tasks for an organization or a business, such as creating and organizing spreadsheets, responding to mails, call taking, scheduling, putting together virtual office activities, etc. One can earn up to $16 per hour performing all the roles and responsibilities of a virtual office assistant diligently.
13. 3D Modeler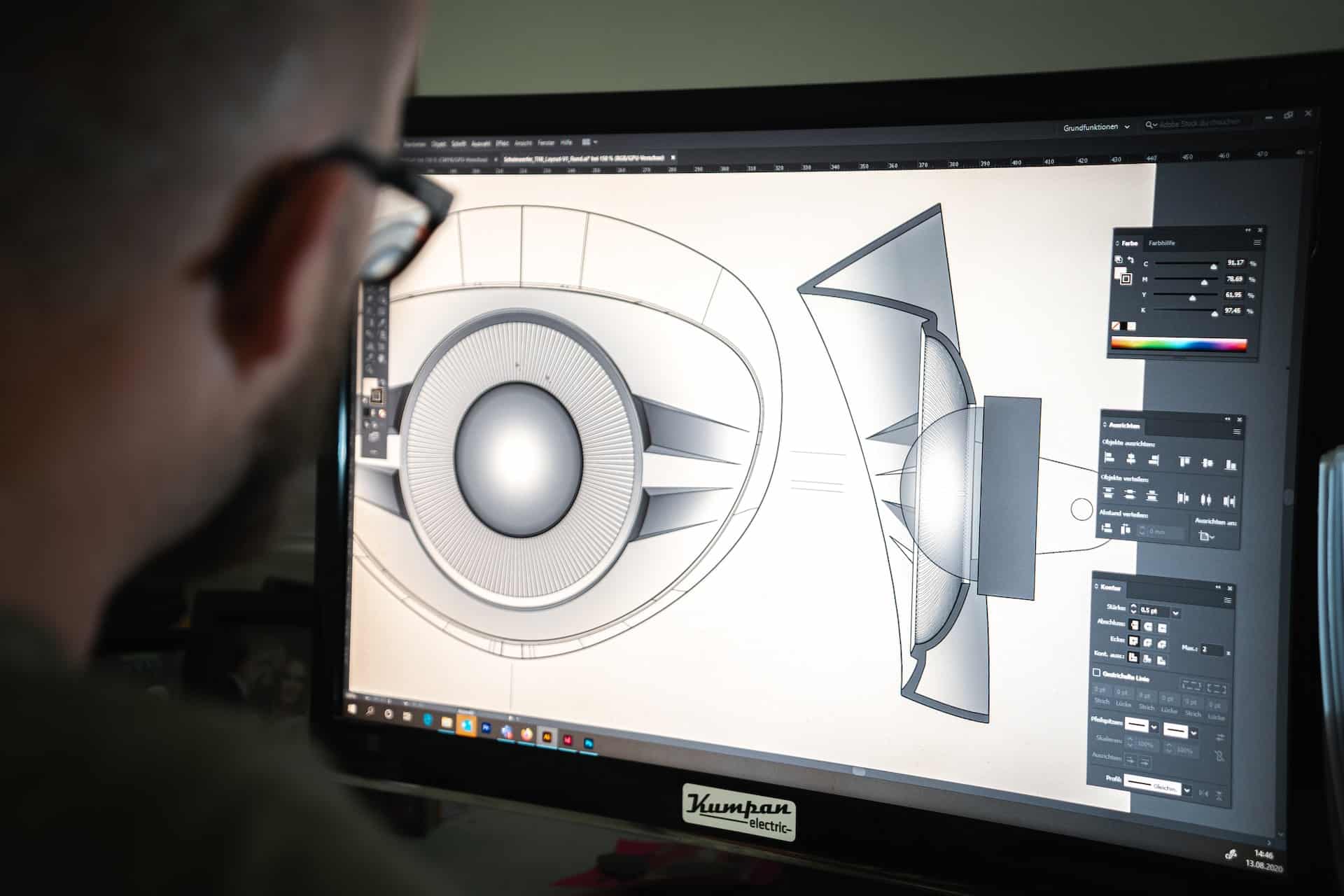 Are you creative and acquire good computer skills? Why not earn a considerable amount of money by pursuing a career as a 3D modeler. This role will ask you to create 3D models from 2D drawings and concepts in different domains, from TV shows to advertisements. It is one of the best jobs for 15 year olds near me that can be opted for.
One can find lucrative career opportunities in 3D modeling in various sectors such as architecture, advertising, animation, engineering, etc. Being a 3D modeler, you have complete flexibility to work full-time, part time, or as a freelancer.
14. Animator
Do you think you can educate the audience through entertainment? What better than pursuing your career in animation.
The leading role of an animator is to convey emotions efficiently and interpret ideas, thoughts, and concepts to the target audience in fields like advertising, marketing, and business.
An animator produces multiple images like frames and creates an illusion of movement when sequenced together. It can be made up of digital models, puppets, or hand-drawn pictures. The average salary of an animator ranges between $50 to $200 per hour.
15. Audio Editor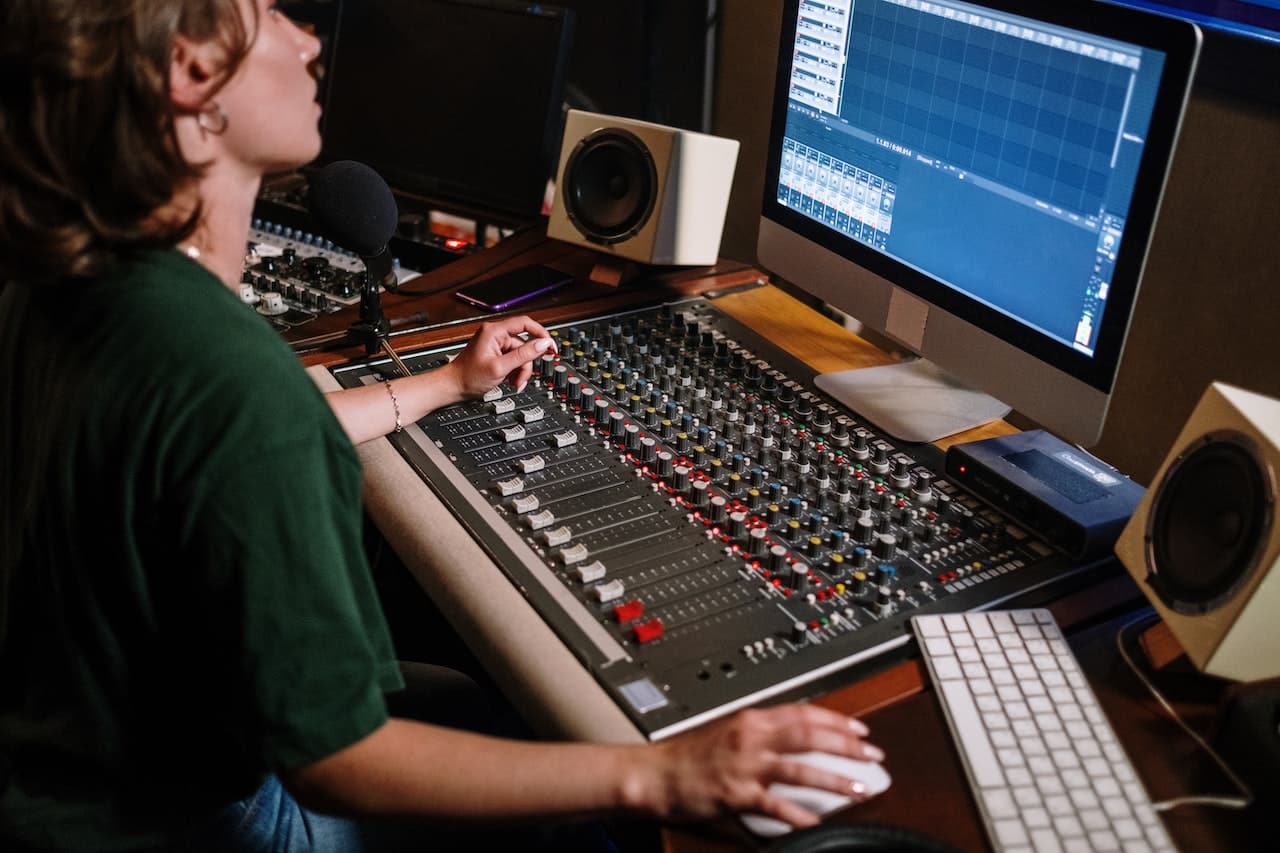 Why not earn significant money by receiving audio files and editing them as per the business's or an individual's requirement? The files you may receive as an audio editor could be anything, including lectures, podcast interviews, music, conversations, etc.
The prominent role of an audio editor is to balance the sound levels, eliminating any disturbance or noise in the background, and library material, creating the soundtrack by cutting and synchronizing to the picture, dialogue tracks, and foley in digital or analog form.
16. Blogger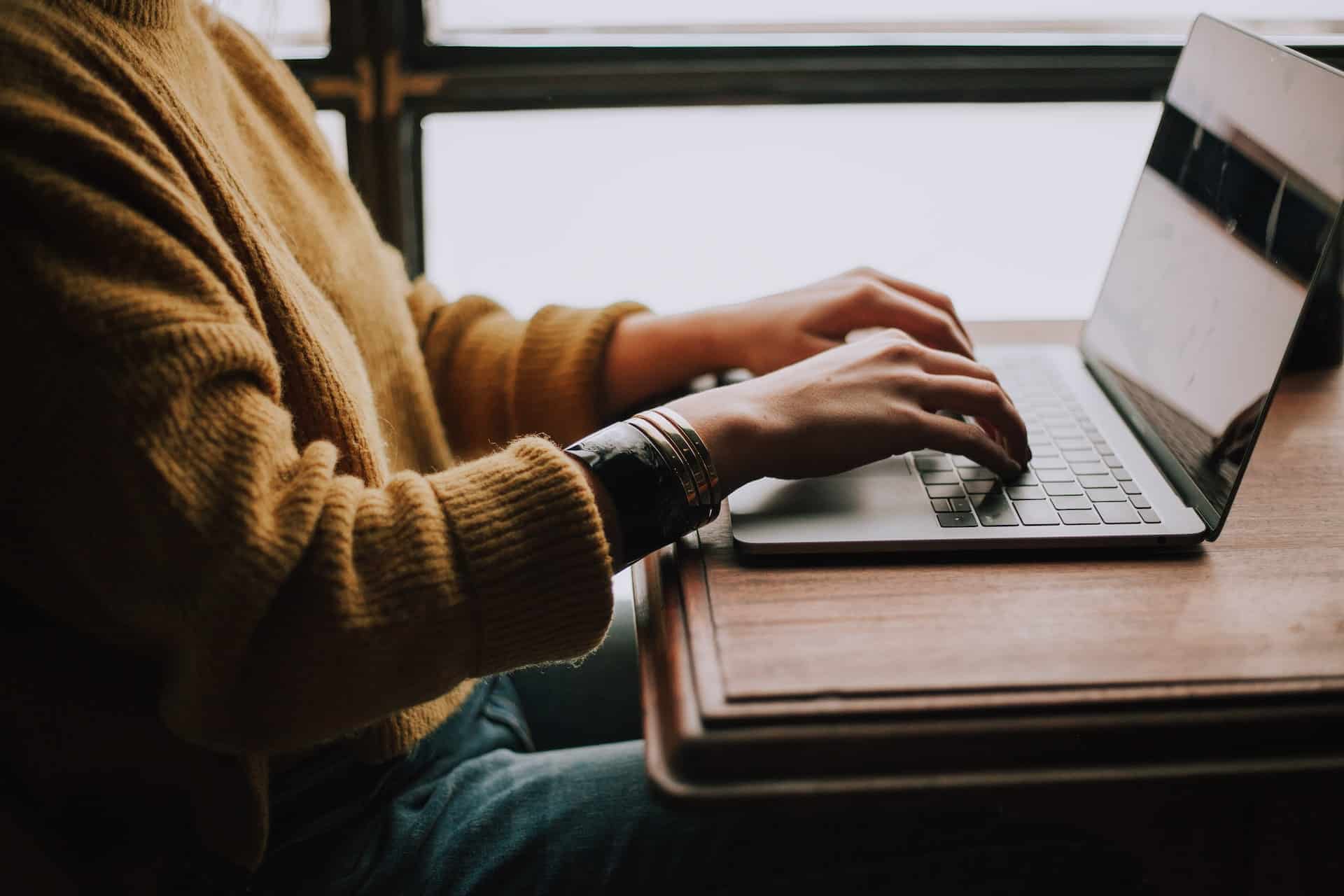 Want to be highly popular over the internet? Why not try blogging that will help you get famous online and give you a lucrative opportunity to earn money. You just need a good start. This is one of the best jobs for 15 year olds.
The best part about blogging is that you do not require too much investment to start your journey as a blogger. As a blogger, you have something to share with your audience and discuss a particular topic on your social media channel.
So, how to be an excellent blogger? All you need to do is generate, research, and pitch ideas for the posts you are about to share on social media channels. Another crucial part of blogging is to write, edit, & publish the content on social media platforms and promote new posts using emails, advertisements, and other ways to attract new audiences.
17. Data Entry Specialist
As a data entry specialist, you must collect information, maintain an organized file system, and review data for completeness and accuracy. Thus, data entry specialists are solely responsible for digitizing data for storage purposes.
Data entry not only helps generate information from across the web but also facilitates the research and analysis process of Research and Analysis. Numerous companies are searching for competent data entry specialists that enable them to enter customer and account data from source documents within time limits.
Still, thinking about whether to choose this as your career path? Get started as a teenage data entry specialist and start earning today!
18. Graphic Designer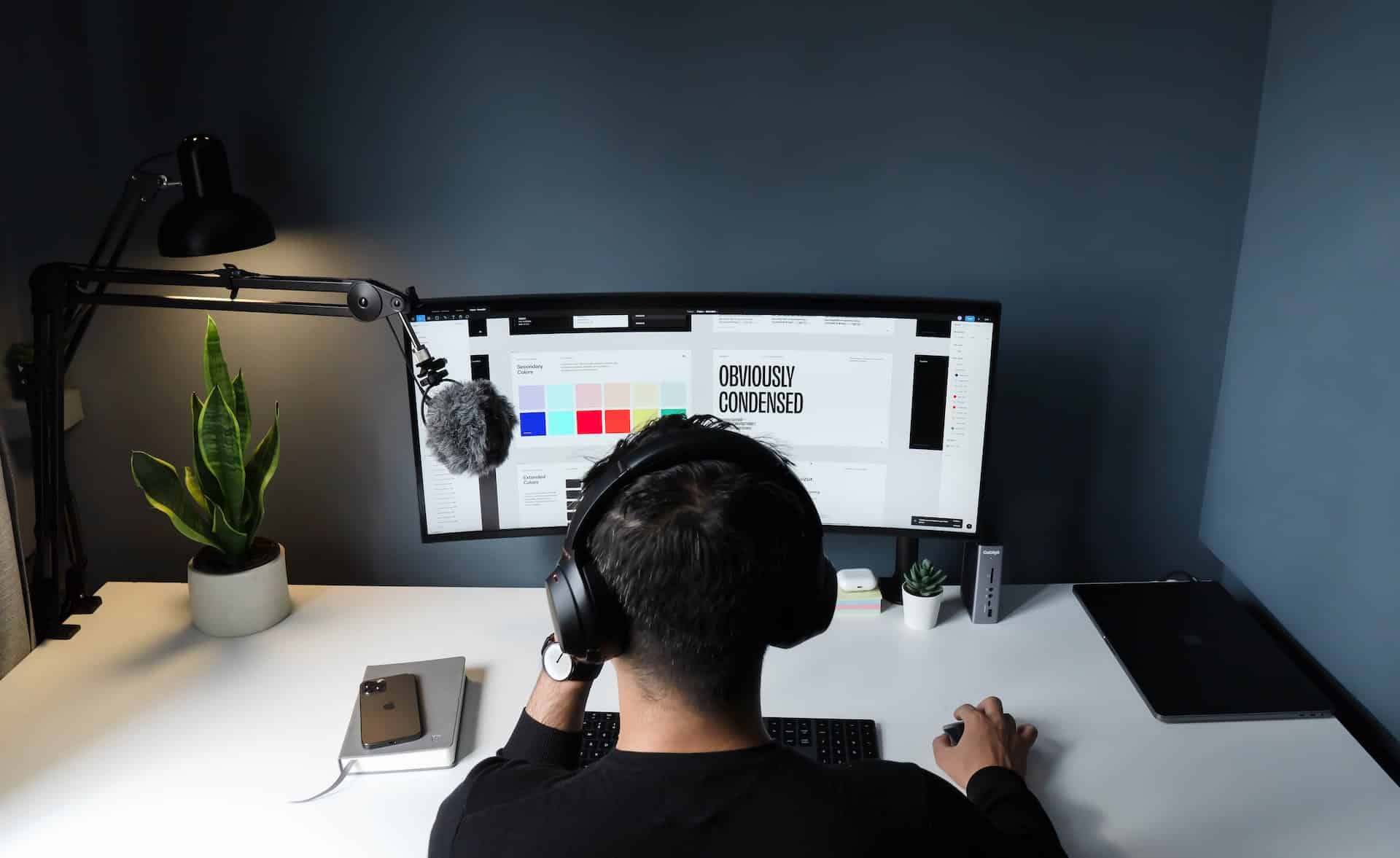 Graphic design is a career that young people can start working on from the age 15. Working in a graphic design business can be a great experience for teenagers. You can work with clients to create advertisements, magazines, and other promotional items. With this, you can work at your own pace and learn new skills. A good graphic designer should be able to blend colors and create pictures that other graphic designers can use in their business.
Also Read: 32 Best Online Jobs for Students to Earn Money

19. Mobile App Developer
If you're interested in making money online, then consider developing apps. One can earn plentiful money by building mobile apps — especially if they are a mobile game designer. Several trainers offer coaching that helps you become a proficient app developer and generate an impressive amount of cash each month.
20. Photographer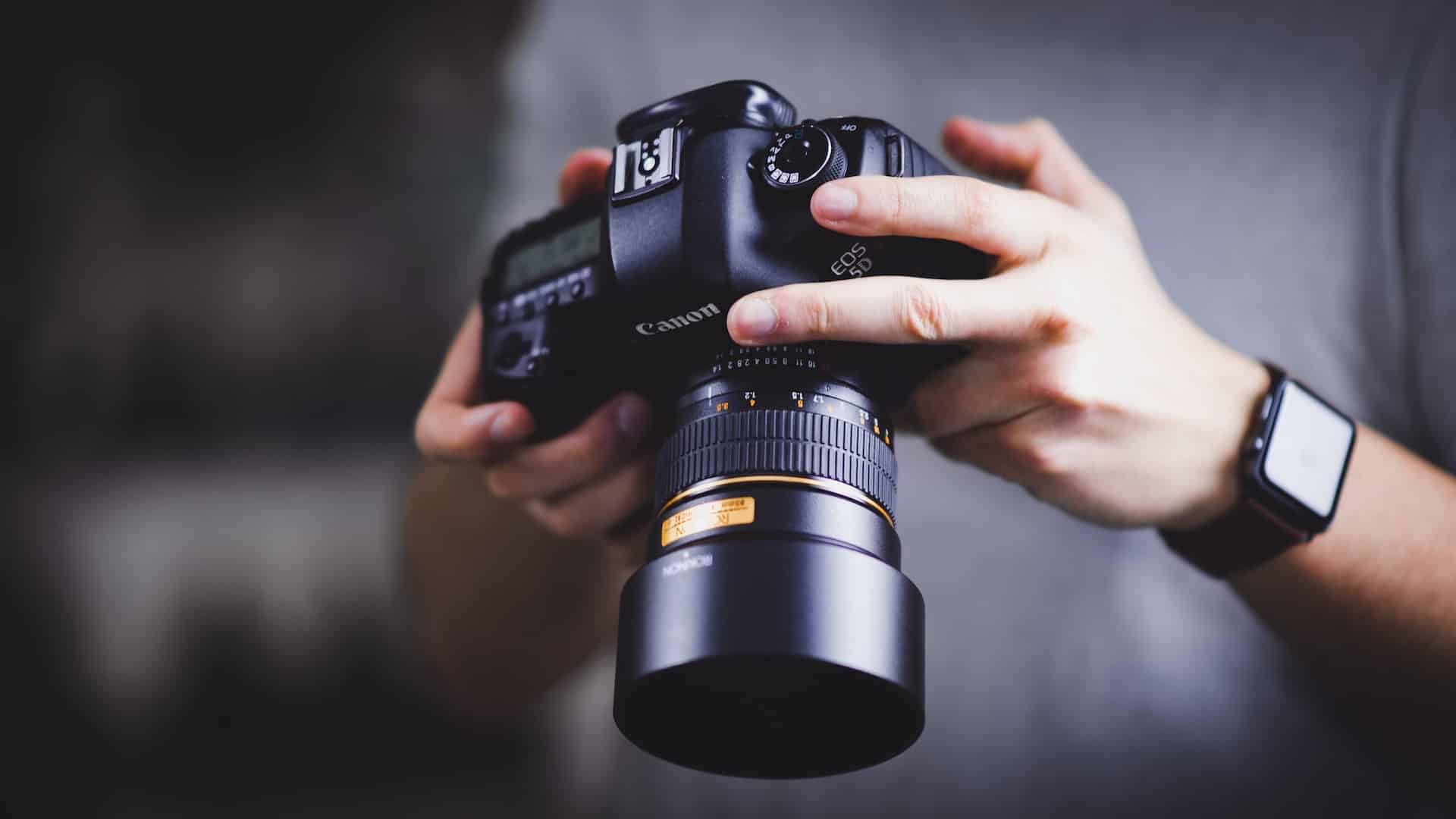 You can make money as a teen photographer if you're 15 years old and enjoy shooting images. As a photographer, you can upload your pictures to be showcased on different websites or platforms and possibly even in advertising campaigns for big corporations! There are numerous websites where you can post photographs, earn money and get something to play with simultaneously, such as Shutterstock.
Places hiring 15 Year Olds near me
There are several best places to work at 15. Summer Jobs for 15 years old is also a great way to earn money and learn valuable skills in your free time. This will lead to a better future. Today we have compiled a list of the best summer jobs for 15-year-olds that will ensure you have fun at work. These places have jobs that hire at 15 near me.
21. Busser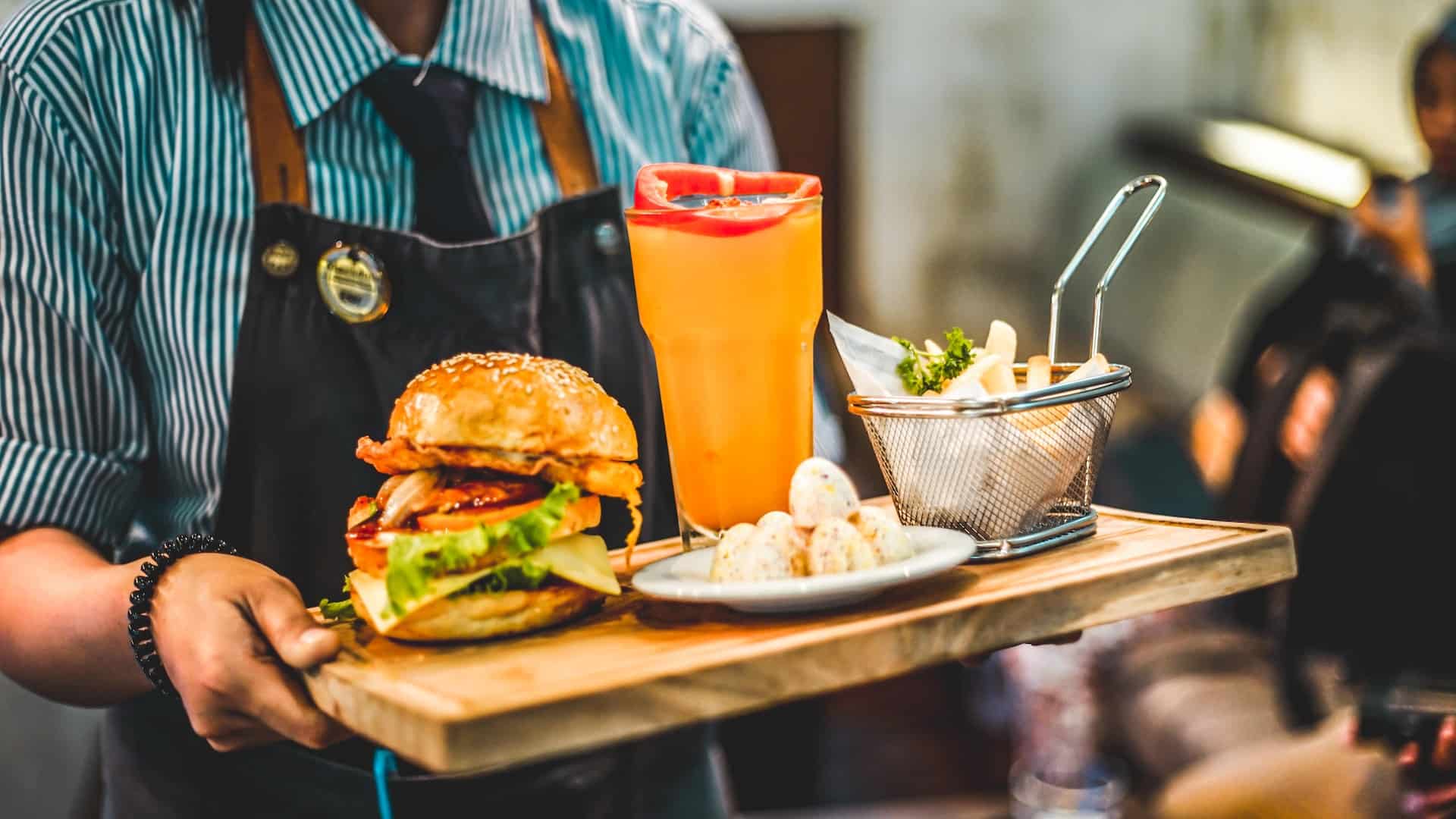 When finding professions without experience, one of the best places to hire at 15 is restaurants. One can become a busser at a local restaurant. You will be given tasks related to cleaning utensils and drinkware from tables, refilling customers' beverages, and helping waiters carry food to tables.
Although, the earnings for Busser are pretty regular. Still, if you think you want to opt for an easy option out there, busser is the job that might meet your needs. The earnings of busser vary from restaurant to restaurant. However, on average, they earn up to $13 per hour.
22. Caddie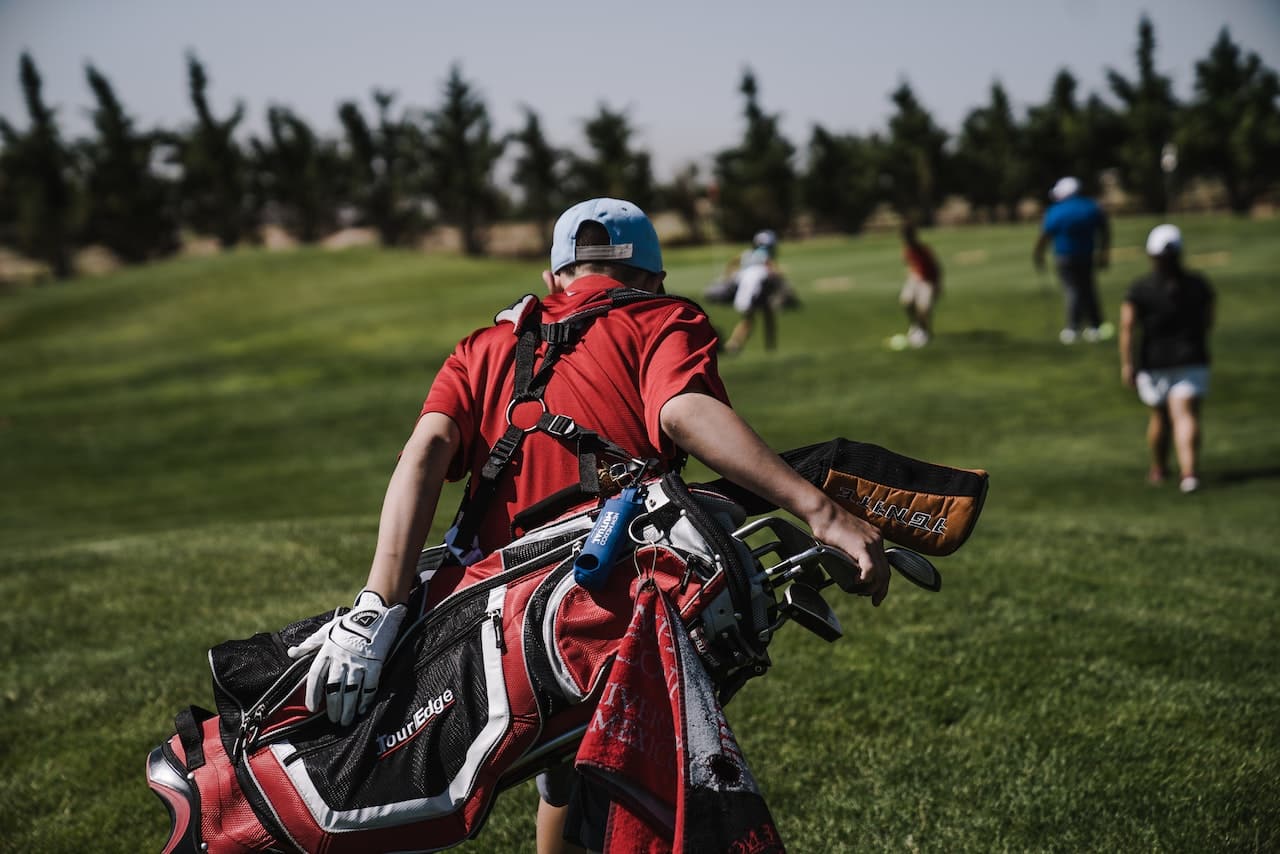 How about if you get employed by the golf courses and country clubs to assist players? Doesn't it sound good to you? Go for it and earn a nominal amount to meet your daily expenses.
Caddies' primary role is keeping the clubs and golf balls clean, raking sand bunkers, carrying the player's bag, washing the ball when on the green, holding flags, and walking ahead of the golfer to locate their ball.
The average pay of a caddie ranges from $10 to $15 per hour. They are also held responsible for calculating the yardage to the hazards.
23. Barista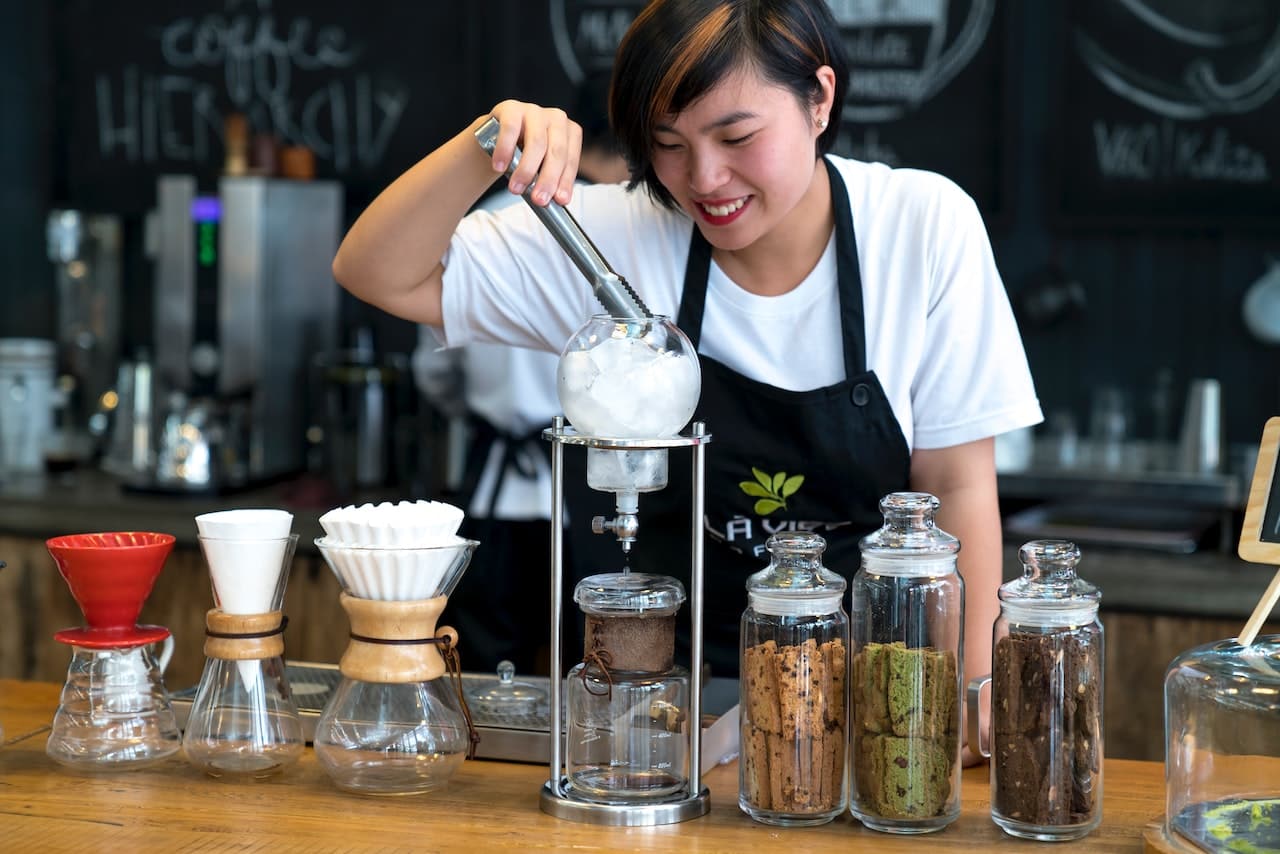 Get hired as Barista in a local coffee shop to prepare and serve beverages like tea and coffee. You must know the complete menu of the coffee shop you get hired to. One must help customers choose the menu items only when you know what you prepare and serve.
Even if you have no experience making coffee and tea, you can still get hired for this job. So, don't hustle!
On average, you earn around $13 per hour doing this job. Your other role will include keeping the work areas, equipment, and customers' area clean.
24. Dog Walker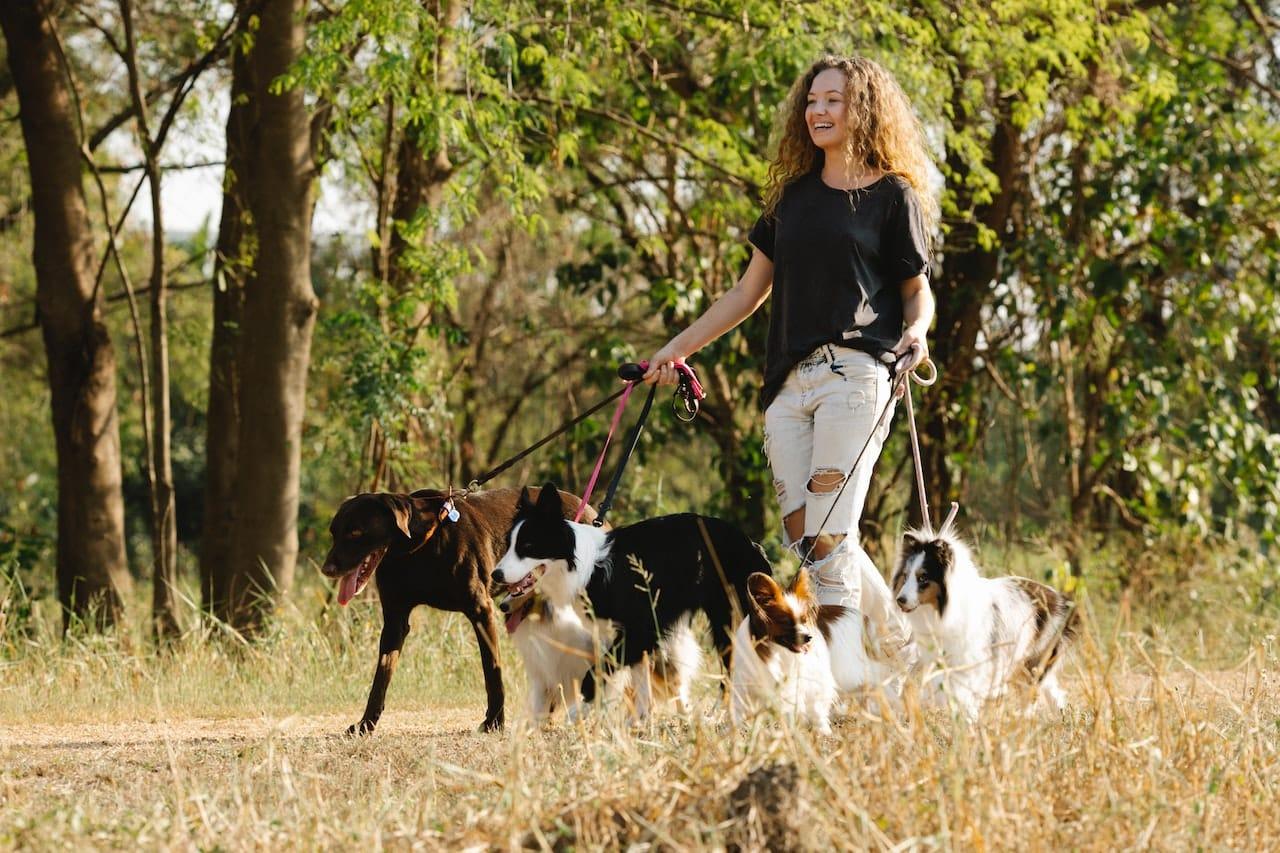 So, really you need no experience to walk a dog as scheduled. Being a dog walker, you must observe the pet's behavior, plan walking routines, dispose of dog waste, report any concerning issues to dog owners, and take dogs to the veterinarian in case of emergencies.
This profession will not only help you earn money but also ensures improved mental being. It is because studies have shown that meeting lots of canine chums reduces stress and anxiety.
25. Dishwasher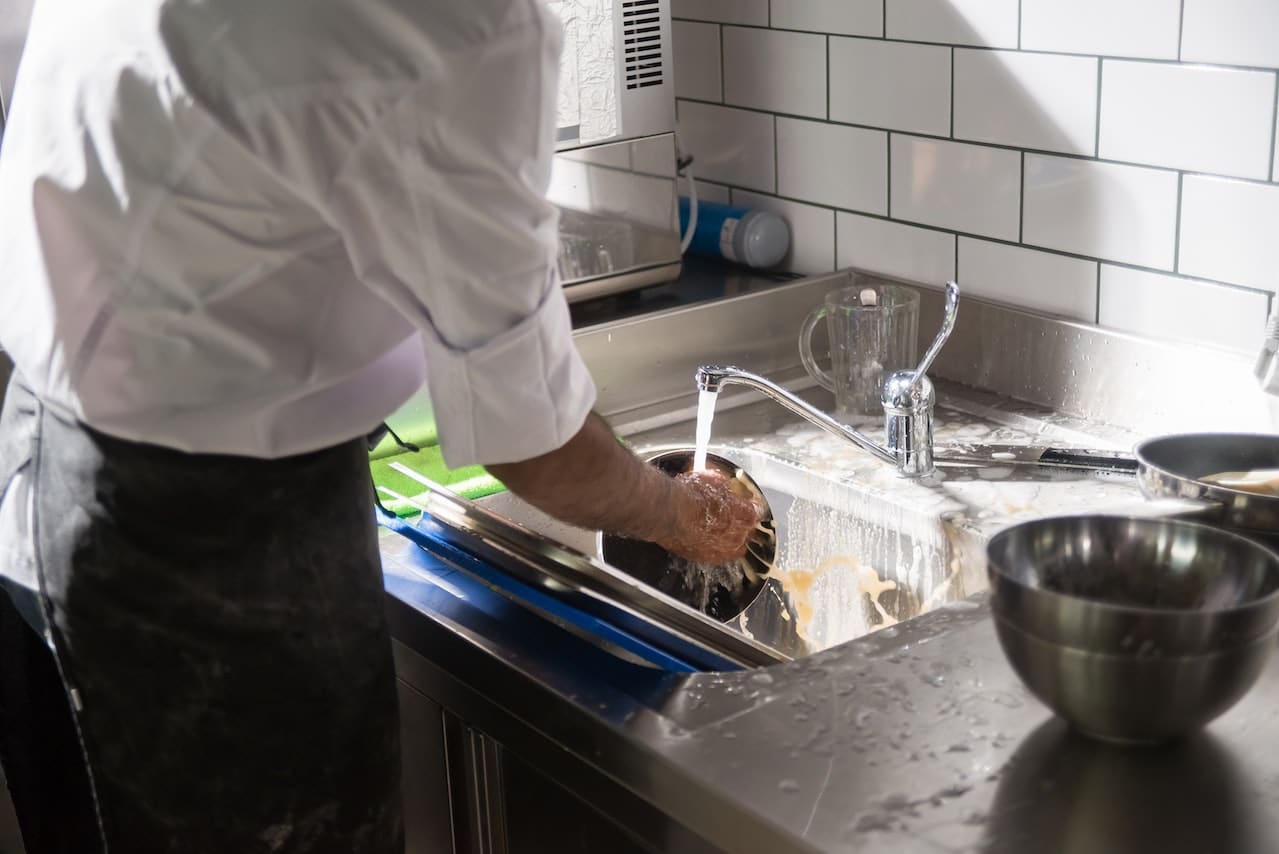 If you want to get experience and know how things work in the restaurant industry and have a passion for food, one of the easiest ways to enter this sector is to become a dishwasher.
Although you do not need any experience applying for a restaurant dishwasher position, the role can be challenging or easy. It is a career you can opt for the time being that will help you meet your cost of living while you are a teenager.
Your primary role will be to clean dishes and cookware in the service stations. You may also be given other tasks such as table duties, managing phone calls at the restaurant, etc.
Depending upon the restaurant you are hired in; you get paid. On average dishwasher earns up to $13 per hour.
26. Ice Cream Scooper
Looking to opt for a job that allows you to earn easy money? There are no formal education requirements if you want to perform the functions of an ice cream scooper. And surely, an ice cream shop has to be among the best places to work at 15.
There are many establishments looking to hire an ice cream scooper from high schools. You can apply for this position and start earning a nominal amount each month.
It is one of the most accessible jobs for 15 year olds as it will require you to provide samples, serve ice cream, and prepare other food items for each customer. However, to be an efficient ice cream scooper, you must know all the flavors offered and be able to inform customers of the ingredients. Another essential duty as an ice cream scooper is to mention special deals and discounts to the customers and scoop the ice creams perfectly into cones and cups.
27. Lifeguard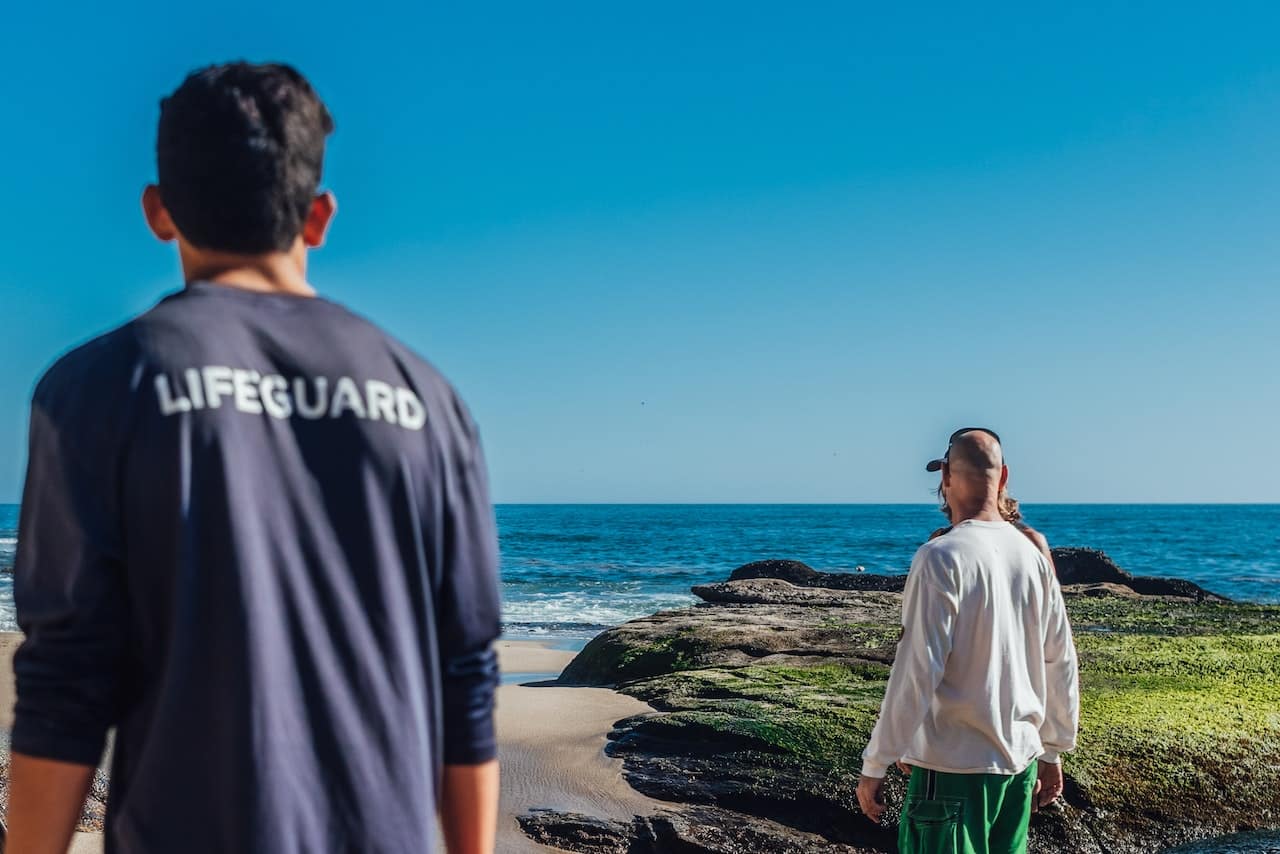 Use your alertness in the best way possible that will help you earn a nominal amount every month by becoming a lifeguard.
Lifeguards must be competent in asserting themselves in situations when people who don't know how to swim might fall into a swimming pool. The leading role of the lifeguards is to ensure surveying all visitors are adhering to safety rules and providing immediate care to individuals in case of emergencies until the medical services arrive.
28. Referee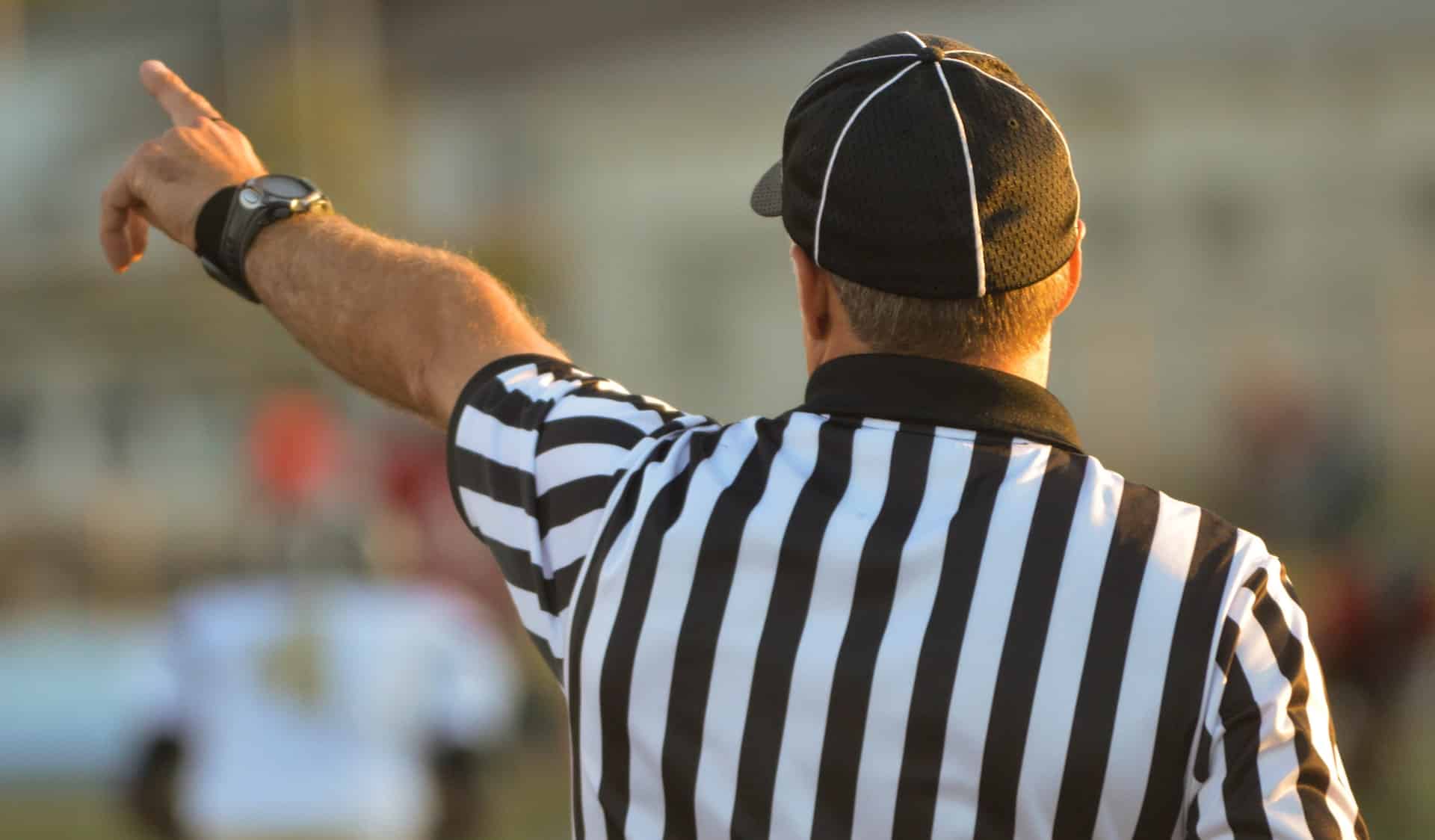 Become a referee that puts you right back in action and provides you with an opportunity to be a part of a sport. The best part is that you can earn a handful of cash through this profession. This is among the best jobs for 15 year olds.
Enjoy being a part of the game you will never get as a spectator. You must monitor and enforce the rules of sporting events such as hockey, tennis, basketball, football, etc. Their primary responsibilities include starting and stopping the game and resolving infractions of game standards.
29. Theater Usher
One of the best jobs hiring at 15 is theatre Usher. They are responsible for walking seating and the safety of all patrons in all performance venues, which include the concert hall, the recital hall, the food court, and the repertory theatre.
Being a theatre usher, one needs to ensure customers are following theatre rules and handling customer questions & concerns.
30. Fast Food Server
Fast food service is also a good choice if you're looking for a part-time job. Although it might not sound fun or exciting, working as a server can yield significant financial rewards. Fast food stores are one of the best places that hire at 15 near me.
Fast-food businesses hire teenagers as servers, cooks, and cashiers at minimum wage. This can be beneficial for teenagers who want to save money for college. You can make good money if you do well and handle the assigned tasks well during rush hours.
Also Read: 20 Best Freelance Websites For Beginners
31. Grocery baggers
Grocery baggers help customers by quickly organizing purchases and carrying bags to their vehicles. This work is physically demanding and requires constant attention to detail to ensure that products are placed correctly in the bags.
Grocery baggers are great for young kids interested in working with food and helping people.
Best Jobs for 15 Year Olds with no experience
There are various jobs you can do when you're young. Some will have a significant impact on your future; some won't. But there are a few jobs that can change your life for the better.
So many jobs are available for teenagers, and the job market is constantly changing. In today's economy, there are plenty of jobs for 15 year olds with no experience! If you want to learn about the different options, keep scrolling down!
32. Landscaping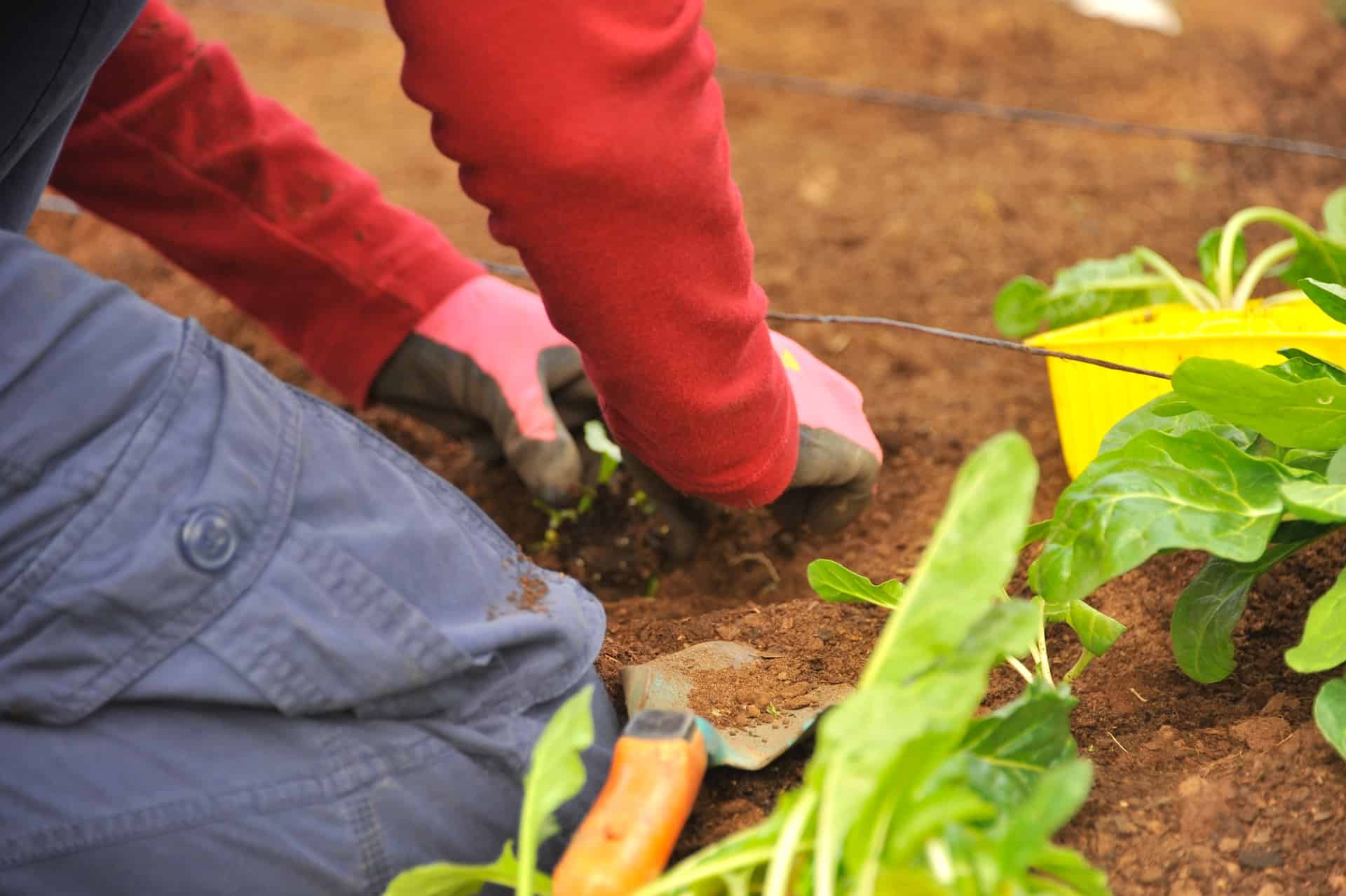 Lawn Care is a great summer job for teens who want to earn money while spending the summer outside. You don't need any prior business experience or landscaping background to start as a lawn care contractor.
If you have experience with mowers, edgers, and other types of lawn equipment and enjoy working outdoors, it's possible to make cash by performing your duties as a landscape contractor. This is one of the best jobs for 15 year olds.
33. Car Wash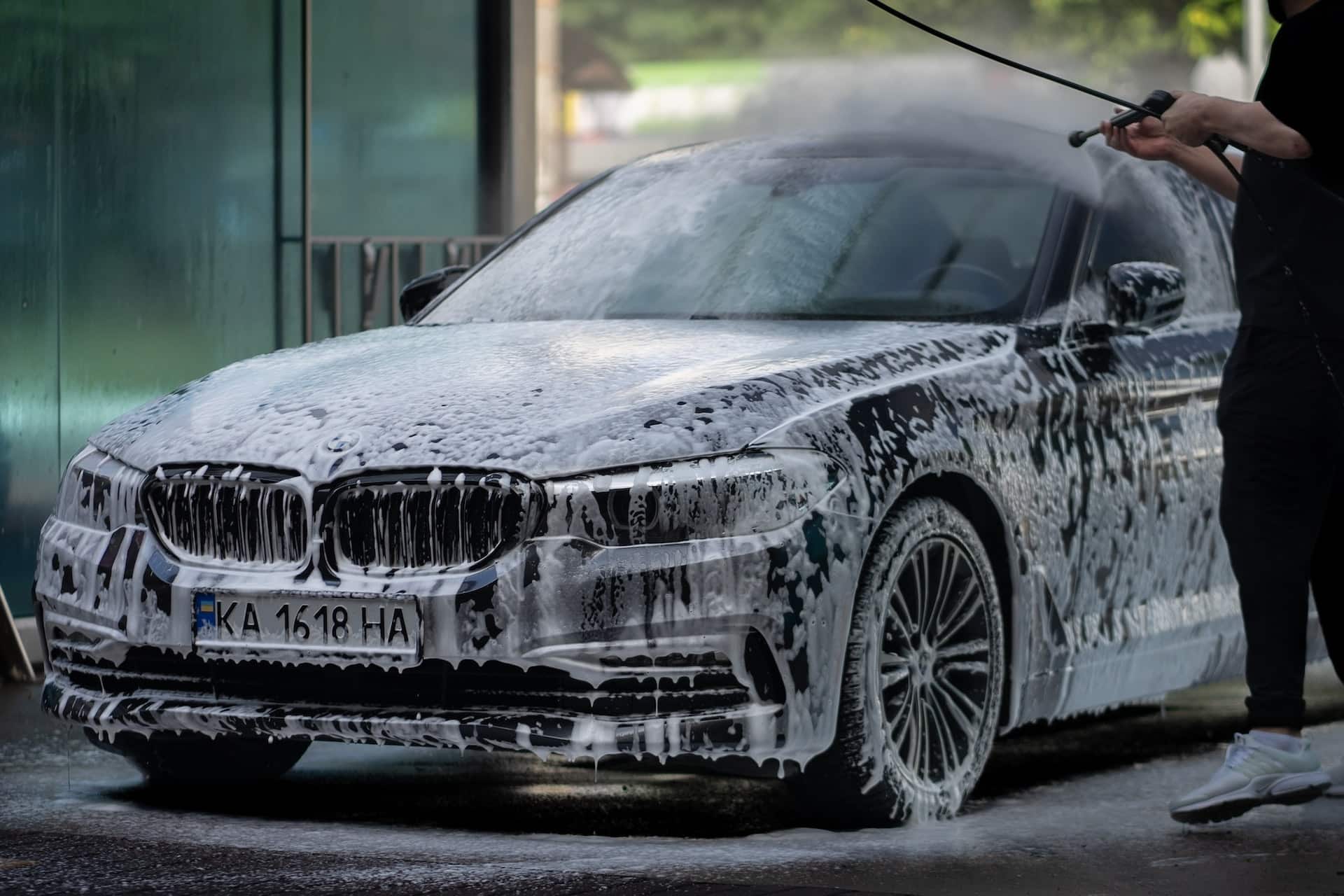 Working at a car wash center is another kind of job you can do while you in your teens. It is a fun, rewarding, and accessible work experience for young people looking for a part-time job.
You can make more money if you work on weekends because more cars come to the wash then. But a car wash entails a big responsibility since you must be cautious not to scratch or damage someone else's vehicle.
It is also ideal for 15 years old students since this job can be performed along with attending school or at home throughout the week. It is among the best places to work at 15.
34. Outdoor Nursery Worker
Jobs at nurseries are likely to be almost exclusively outdoor jobs. The tasks performed in this job are similar to those performed by nursery workers in a commercial setting where they tend plants, clean enclosures and buildings, arrange plants for viewing and sale, and many other duties.
35. Apple Picker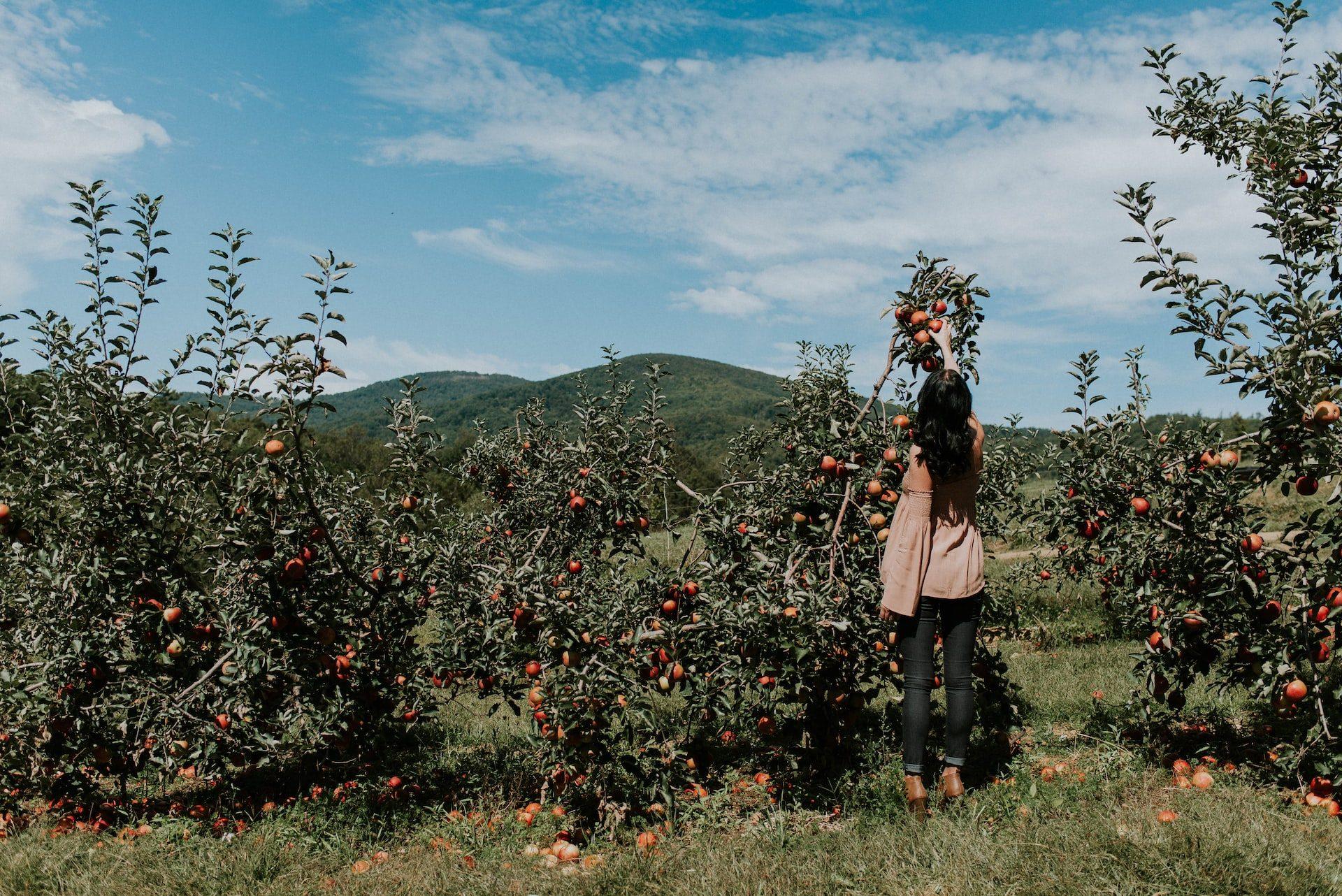 If you live near a fruit orchard, think about becoming an apple picker. Apple picking can be both fun and rewarding. As an apple picker, you can make a decent amount of money for just a few weeks of work during harvesting.
36. Pool Cleaner
A pool cleaner could be a great choice if you're looking for a job that requires no experience. It supplements your summer money and part-time work. Pool cleaners do more than just clean pools; they also maintain pH levels and filter out debris as part of their regular maintenance.
37. House Cleaner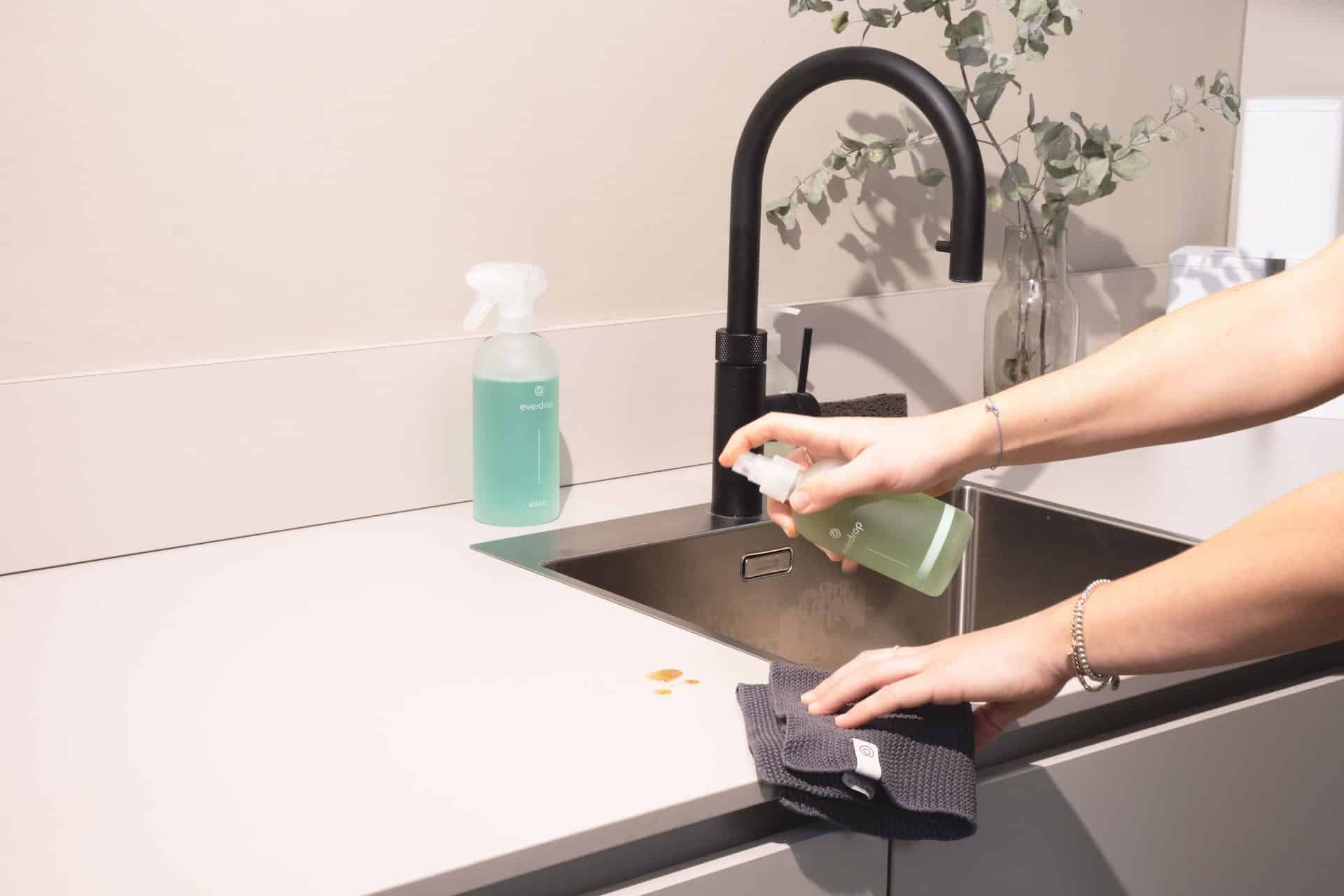 Cleaning the house is easy if you have special tools available such as a mop, microfiber cloths, dustpan, broom, floor cleaning cloths, scrubbing brush, vacuum cleaner, and buckets.
It is a good idea for you to consider cleaning houses as a part-time job if you are 15 years old. You will be able to get extra money on the side and learn more about home management skills that adults use daily.
How to Find Jobs as a Teenager?
Teenagers usually look for job opportunities usually during the summer break. The students cannot work during regular school days as they also have homework. It means only part-time job opportunities are a suitable option they typically opt for.
While considering part-time job offers and lack of qualifications, teenagers are not left with many job options. Also, the amount they get paid for performing their duties in the jobs they are hired for is nominal.
Despite these limitations, there are a couple of practical ways that help teenagers to find a matching job, including:
Google
Use Google, the world's biggest search engine. You just need to type 'How to find jobs as a teenager' or 'best jobs for teens' or 'best summer jobs for teenagers' or 'places that hire at 15 near me'. Once you type any of these keywords on Google, you will get multiple results and web pages through Google.
So, check the list you have come up with for teens that interest you, filter your search by specifying your location, and rejoice at all the results you get.
Use Job Sites
You can refer to some magic sites that will enable you to get hired for a part-time job. These sites include Snag, Glassdoor, Indeed, Monster, and LinkedIn. These websites will help you find the ideal job that you are looking for. You can search for places that hire at 15 near me on these sites.
Also Read: 30 Best Jobs for 14 Year Olds

Other Jobs That Hire at Age 15
Besides all these jobs, local authorities might be available in your area, which may provide you with other job opportunities. If you are looking to make some money via a part-time option, opting for jobs hiring at 15 is worth looking at, which include:
House painting
House Sitting
Loan Interviewers
Bank Clerical jobs and order clerks
Medical biller
Concession worker
Snow
Best Companies That Hire 15 Years Olds
As a 15 year old, it can be extremely beneficial to work for a reputed company. Working in these places will impress your future employers and will give you valuable experience. Given below are some of the best places to work at 15 and the best places that hire at 15 near me.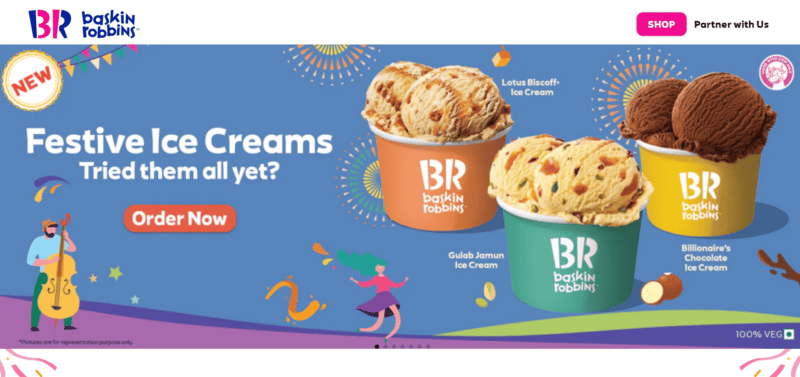 Love eating ice cream? Why not work for one of the most reputed brands in the world, Baskin Robbins, which might be looking for a team member who gets fit as an ice cream scooper and cake decorator positions. It takes the first spot when it comes to the best places to work at 15.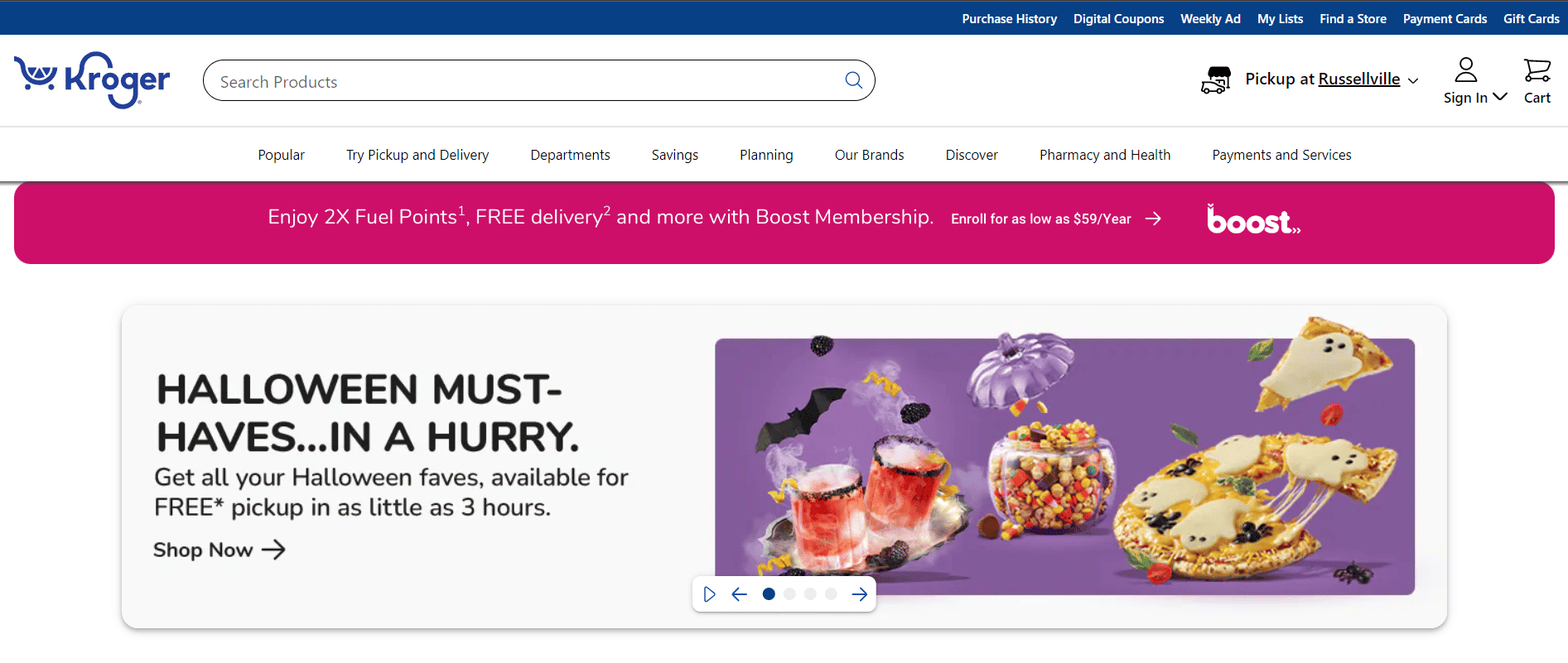 Kroger is spread across more than 40 states in the United States and manages more than 29 different brands of grocery stores. It is second on this list of the best places to work at 15. Kroger provides considerable job opportunities to teens, especially 15 and 16 years old students. One can apply for a position as a cashier, order puller specifically for online grocery orders, car attendant, floral assistant, bakery assistant, and many more roles at Kroger.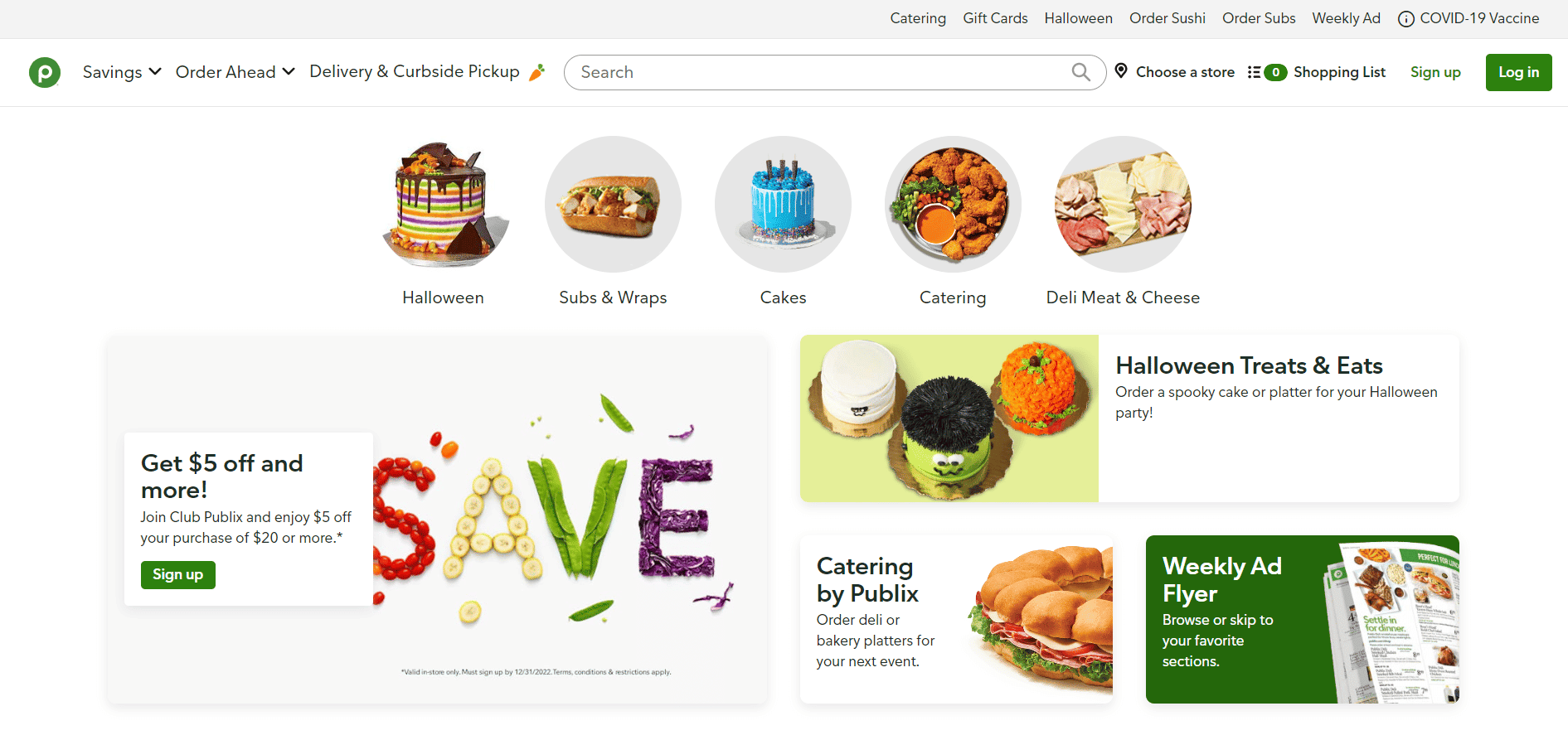 Taking the third spot on this list of the best places to work at 15 is Publix which boasts about customer service. As the leading brand in the United States, it provides impeccable after-sales services to all its customers.
The chain possesses multiple grocery stores all over the United States. You can try and get a job in one of these stores. One can apply for cashier, front service clerk, and cart attendant positions.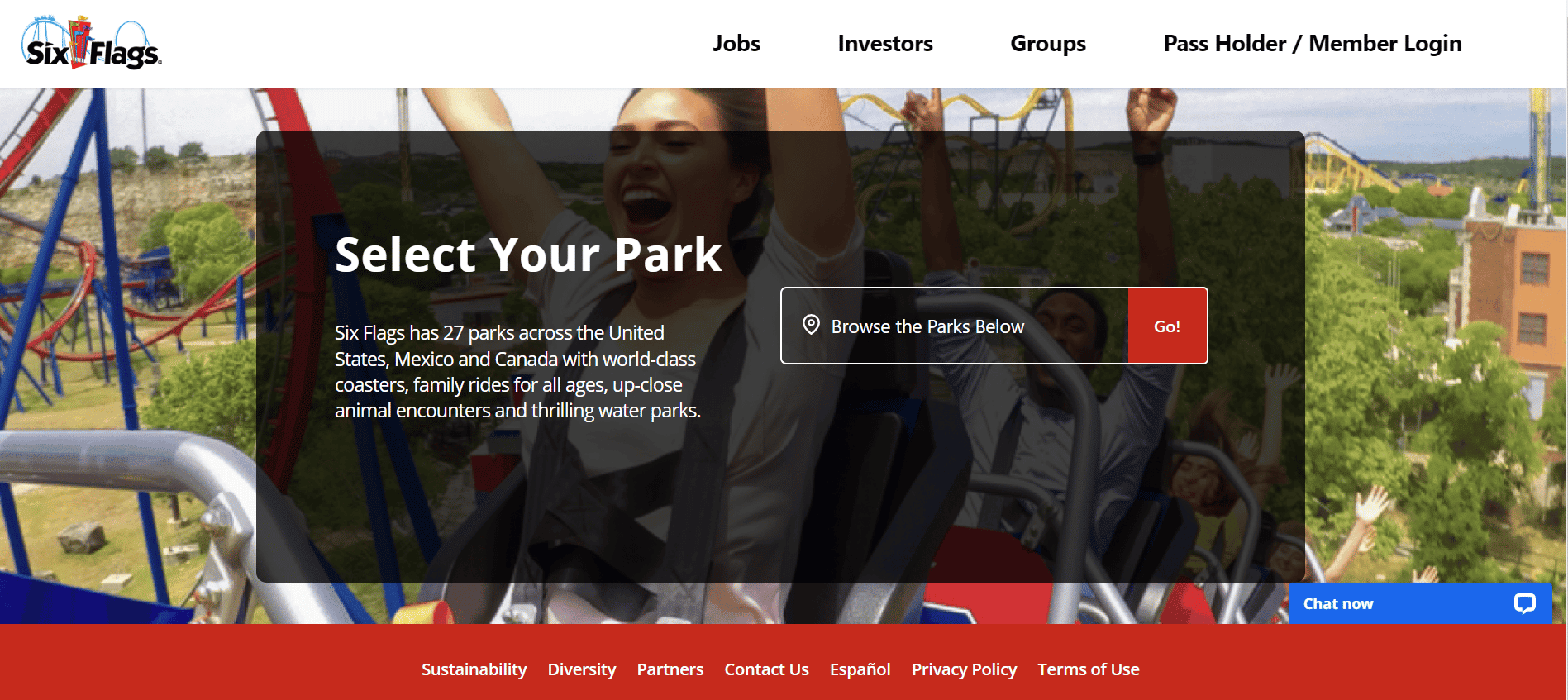 You must not miss the opportunity of getting hired by this brand if you put up nearby any of the Six Flags amusement parks. It is a perfect fit for you, especially if you like adventure. They operate in 11 states in the United States. They are among the best places to work at 15 and fourth on this list.
Finding a vacancy in these amusement parks is an ideal thing that helps you earn a living during summer vacation. These jobs are also seasonal, as working in the waterpark is only possible in the summer.
5. Stop & Shop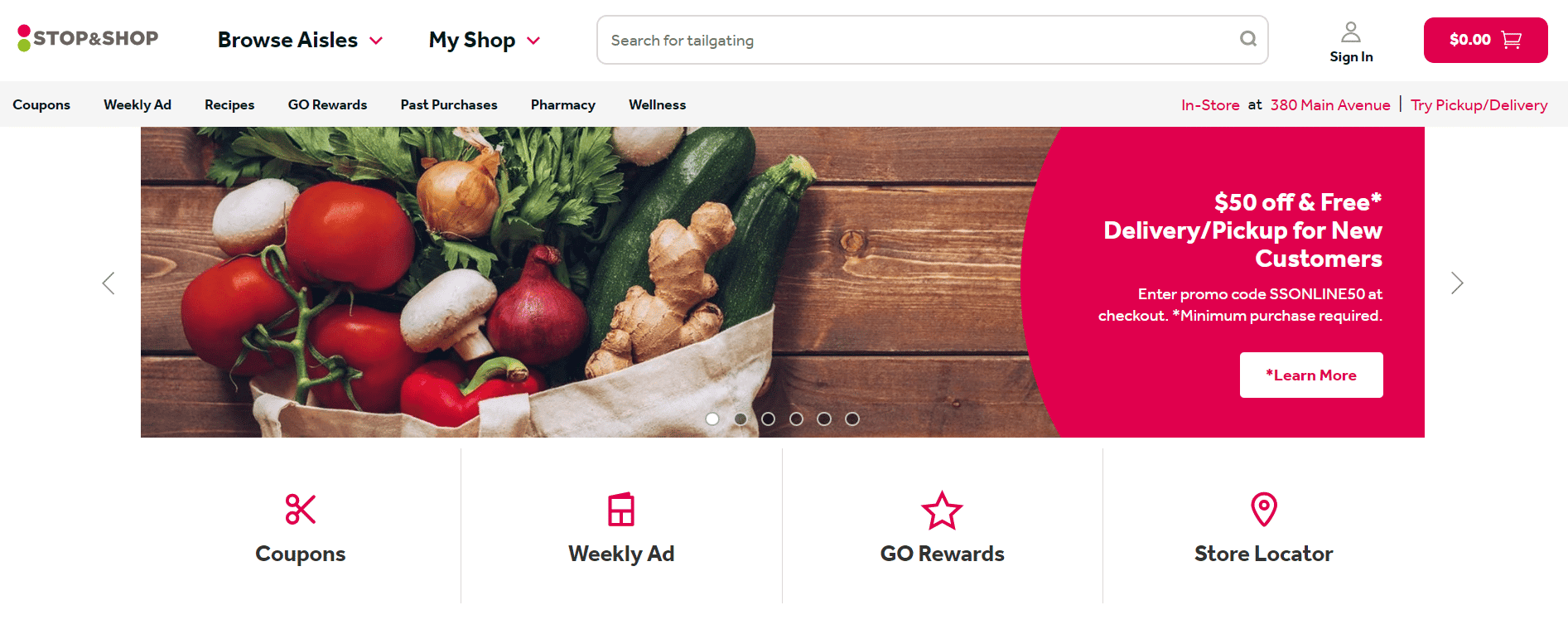 As a 15 year old, if you are looking for a job opportunity near you, then working at Stop & Shop can be a great option. It is an east coast grocery chain that comprises stores at more than 400 locations. It is a massive store with different departments, such as grocery, flowers, bakery, etc.
This means that working with them you can get experience in various areas. This is a great company to work with, and the good part is that you can work here on weekends or after school as per the flexibility. They are fifth when it comes to the best places to work at 15.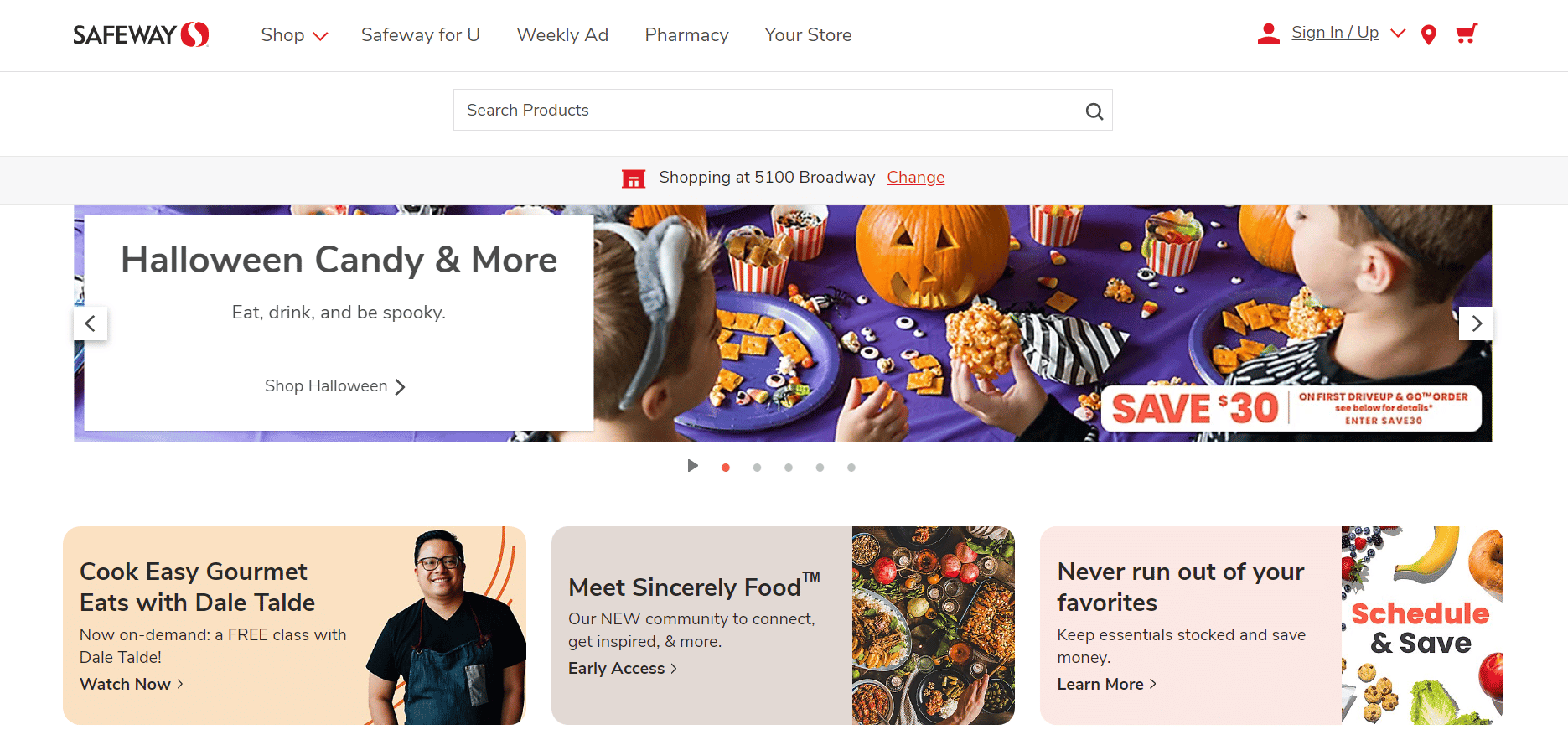 This is yet another well-known grocery store that hires people aged 15 for various job positions such as courtesy clerks, cart attendants and cashiers. Overall, it's a good store, and they pay pretty well to their part-time employees as well.
So, if you are looking for a company with a good reputation and an excellent working environment with decent pay, then this one is for you. It is the reason why we have given it the sixth spot on this list of the best places to work at 15.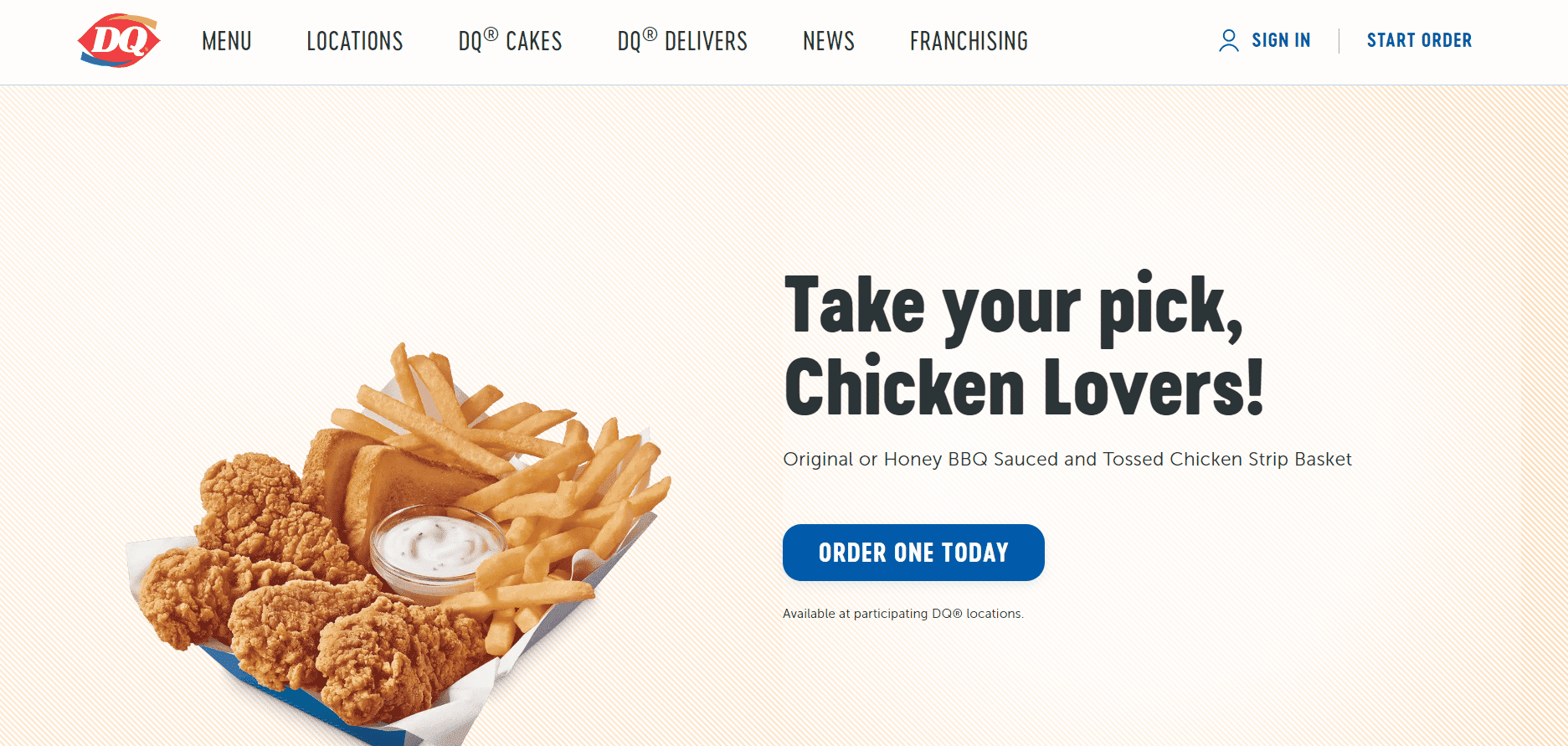 If you love ice creams and chicken strips, DQ is the first name that comes to mind, isn't it? What about working there? You will be amazed to know that they have stores in several locations. They have job vacancies almost all year round and the best part is that they hire 15 year olds as well making them one of the best places to work at 15.
Various positions they hire include food preparation, cashier and restaurant cleaner. You can work there as a freelancer and make good money plus enjoy their relishing food as well.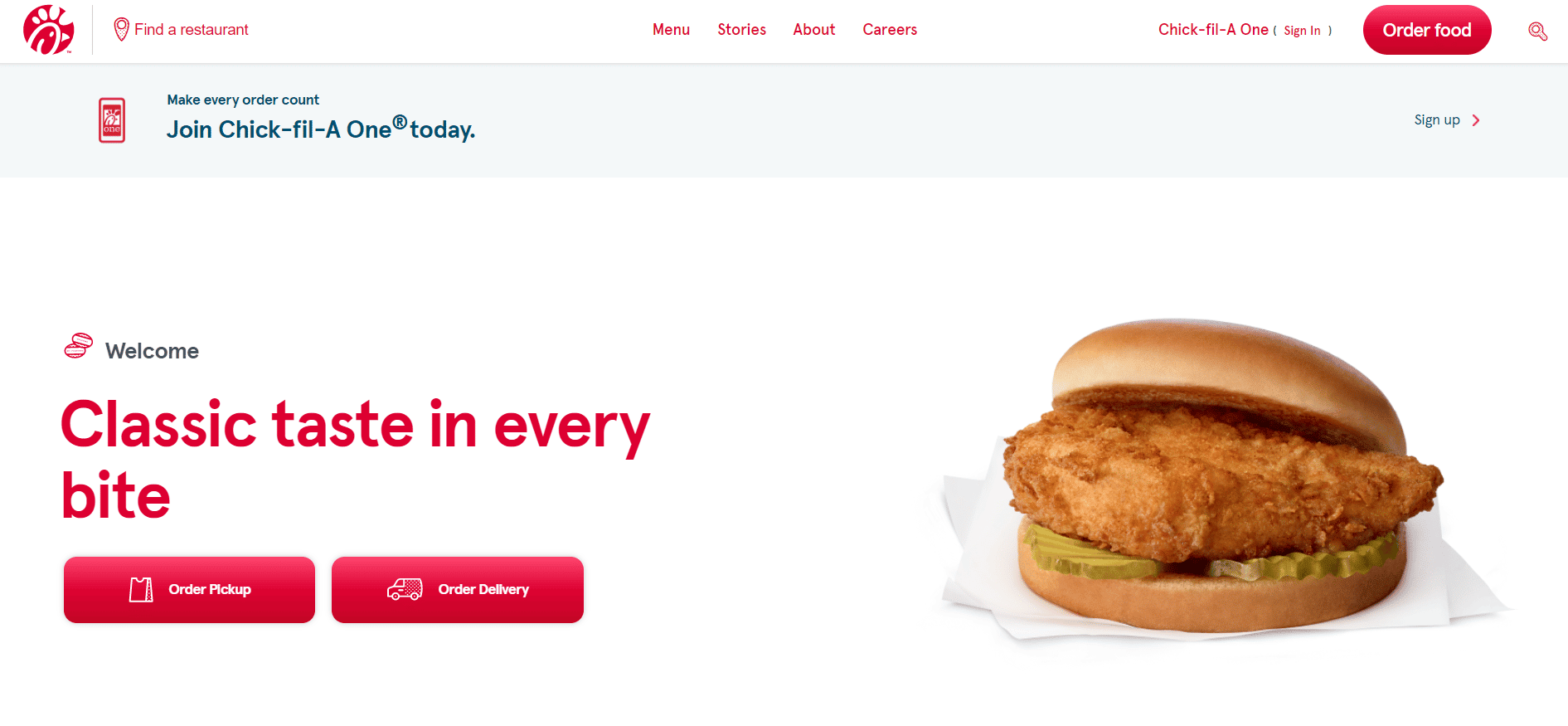 It is a well known fast-food chain running since the late 40s and still has the same flavor and taste. You can be a part of it as they hire 15-year-olds; they have over 2000 stores in the US, which means finding a job with them will not be challenging. They are eighth on our list of the best places to work at 15.
Minors are not allowed to use hot equipment, so you can get a job as a cashier or in the drive-thru. They will most likely become the third-largest fast-food chain within the coming years, so working with such a big brand can add to your experience and help you in the future.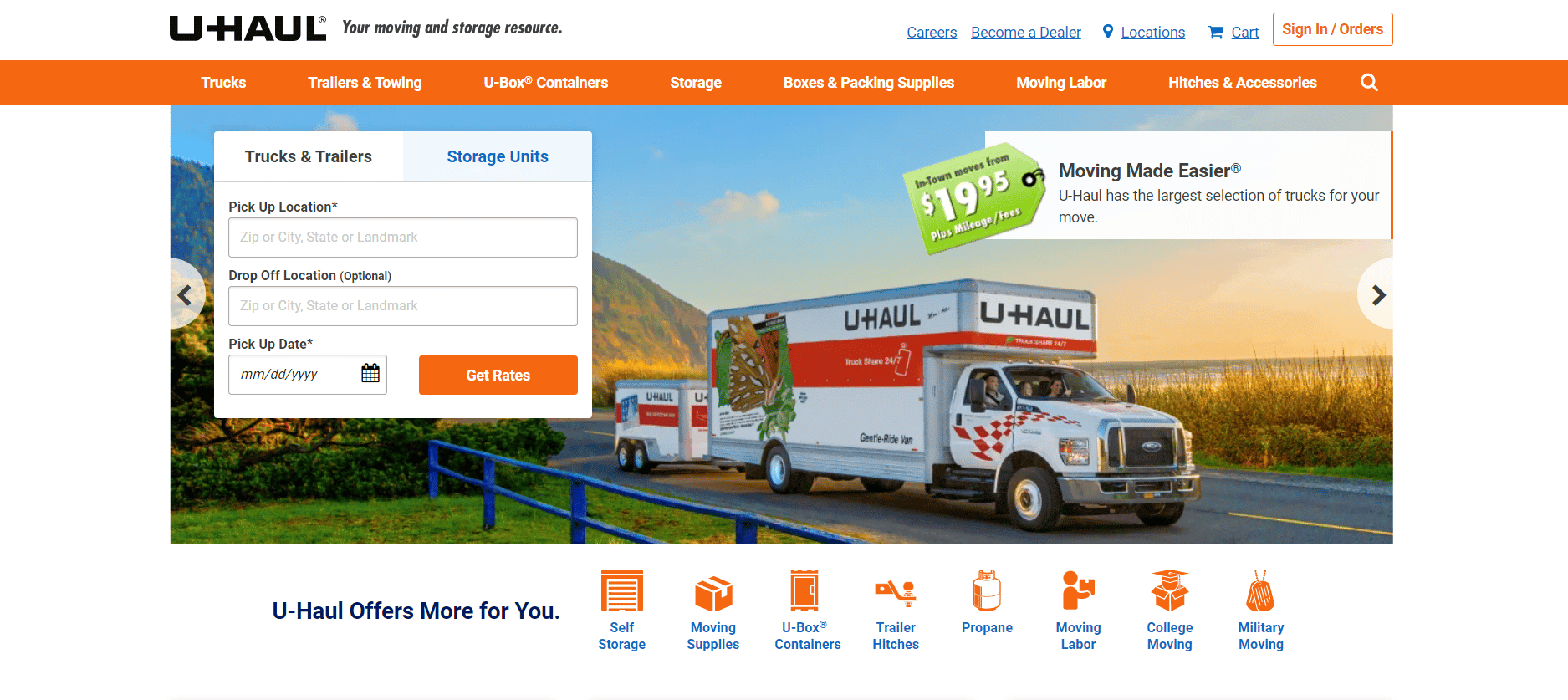 If you are looking for a work from home job, then U-Haul should be the first option. They hire people starting from 14 years of age as customer service representatives. This can be the perfect job for you if you can handle customer queries and have excellent communication skills. They are a great company and among the best places to work at 15.
Also Read: 50+ Ways to Make Money as a Kid
Benefits of working as a teenager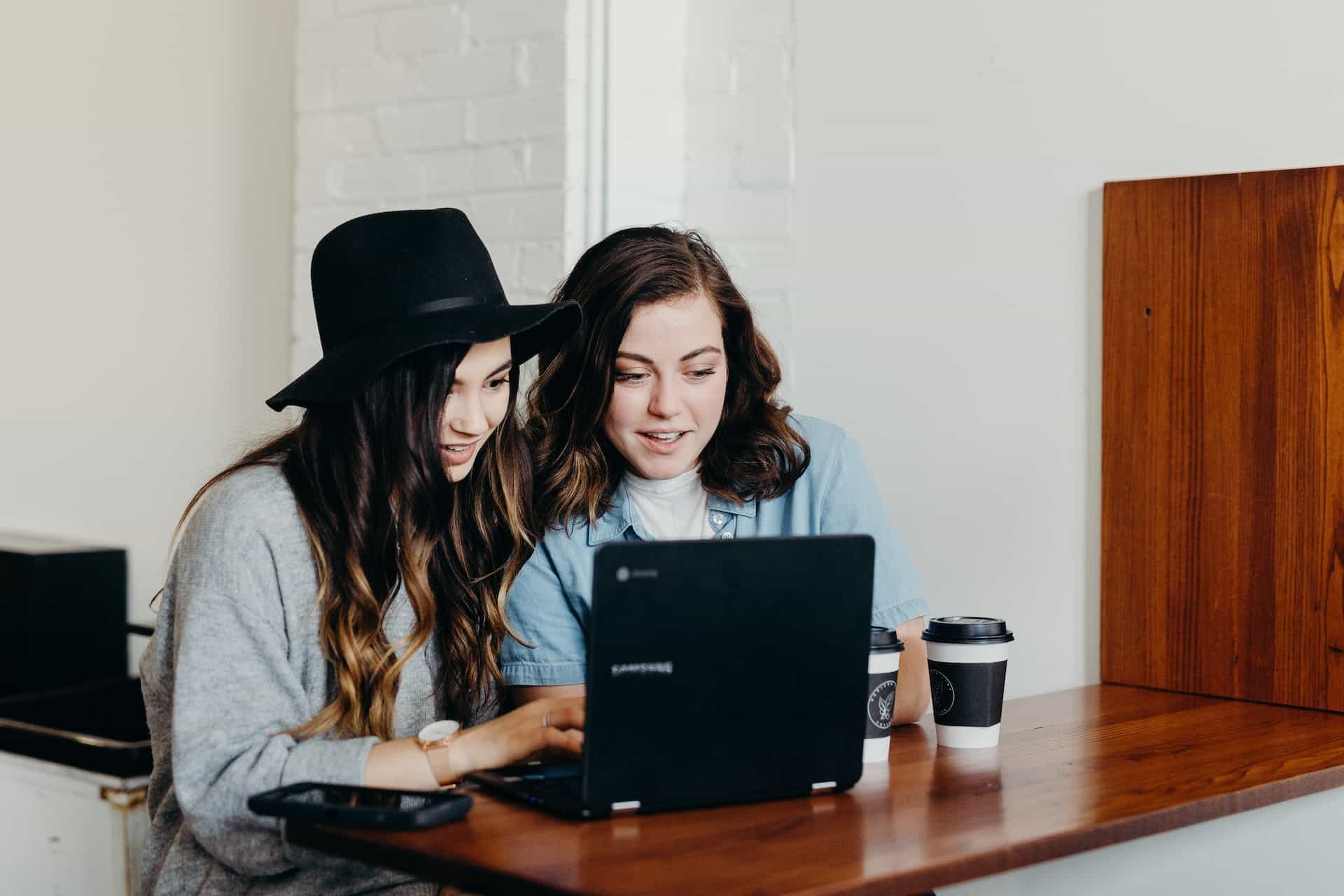 After learning about the best places to work at 15, let us learn why it is important to start working as a teen. Finding work is something a lot of teens find attractive, even if they're only working a few hours per week. Some 15 year olds are working full-time jobs and receiving money from their employers, while others might take a break from school during the summer to help out with odd jobs.
Even though it seems like the most natural thing in the world, finding employment can be a big adjustment for many teenagers. There's the learning curve of working and balancing your time between school, extracurriculars, and a job. And even once everything is taken care of together, they are still asked to work additional hours or longer than initially expected.
Some of the perks of a teenager finding employment include:
Making money
Children must realize the value of money from their childhood and start earning what they can for themselves. Working part-time at a young age helps them feel more confident about going out independently and being self-sufficient. Participating in these jobs also teaches them valuable financial lessons and how to make money wisely as they grow older. This is one of the primary reasons to search for jobs that hire at 15 near me and places that hire at 15 near me.
Learning essential skills
Learning essential skills is among the best perks of starting your career as a teen. Teenagers can acquire several vital abilities that can be transferred easily into the working world.
Teenagers who can build up necessary work experience from their teenage years make their lives easier when they get older. If a teenager gets a job at 15 or 16, they have time management and organization skills.
When teenagers are given hands-on work experience, they learn skills vital for the workforce and valuable life skills. They can also build a strong work history which will help them in terms of job prospects in the future.
Character development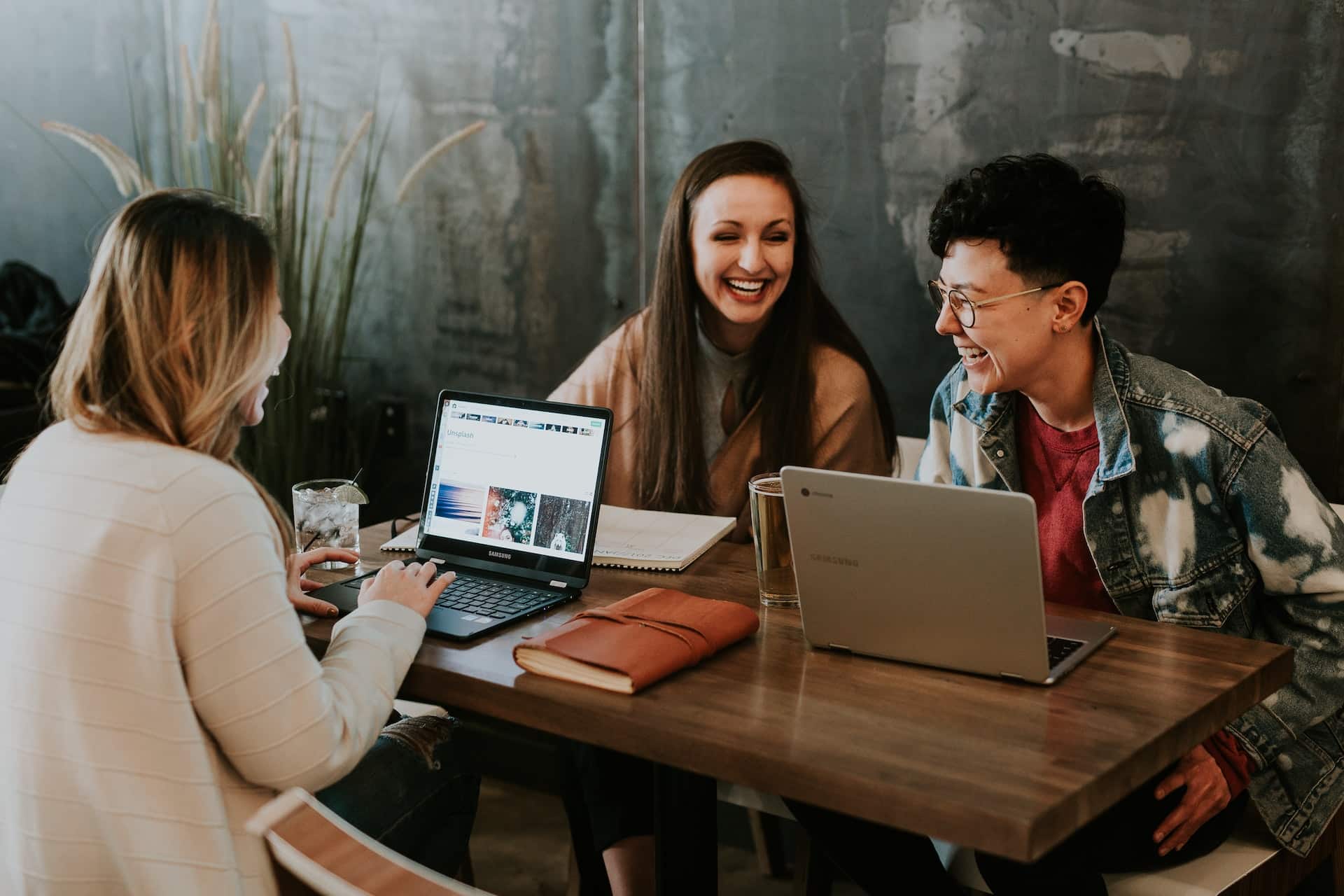 When young people are given the right opportunities and training, they may be able to make their way in the world and develop a fruitful life for themselves. This is where character development comes into the picture, making them better people and brightening their future.
To be successful as a teenager, it is important to have character development. Having a good character can help you map your success journey.
FAQs
How much am I allowed to work while I am 14 or 15?
The type of work you can perform depends upon the country you reside in. Different places have different set of rules, laws, and regulations that the citizens must abide by. Based on these aspects, a teenager is allowed to perform the task for a specific number of hours per month. Let's check some important factors to consider before pursuing any of the jobs in your teens:
A student is allowed to work upto18 hours in a school week.
One is not allowed to work on any job that is hazardous such as mining, logging, ladder work, working with explosives, warehousing, etc.
The working hours must be between 8 am to 8 pm If it is a non-school day, one is allowed to work for up to 8 hours a day. Whereas one can work up to 3 hours per day on a school day.
What are the best first jobs when I am 14 or 15?
Some of the best jobs for 15 year olds near me and jobs that hire at 15 near me include lawn care specialist, grocery associate, babysitter, mover, dog walker, web designer, and food delivery driver.
Where do most of the 15 year olds work?
Predominantly, 15 year olds are found to be doing fast food restaurant jobs, performing duties as lifeguards, public libraries, retail stores, movie theatres, and internships. We have already informed you how to search for jobs that hire at 15 near me and places that hire at 15 near me in this article.
What Age do most teenagers get a job?
A majority of parents in the United States consider the apt age for a child to start working to be 15.5 (on average). It means parents are footing the bill at least age 15.
What are the highest paying jobs for a teenager?
The top 5 paying jobs for a teenager are landscaping expert, babysitter, dog walker, youth sports referee, and delivery service driver. These are also among best jobs for 15 year olds near me and jobs that hire at 15 near me.
Can a 15 year old get hired at Starbucks or McDonald's?
No, you cannot apply for the job at Starbucks or McDonalds until 16. Once you are at least 16 years old, you can get hired by these leading food outlets.
If you are 16, once you get hired, you may soon be promoted to the supervisor's role within a couple of months if your performance remains consistently good. It is a shame as many teens wish that these two companies were on the list of places that hire at 15 near me or best places to work at 15.
Is earning $10 an hour good for a teenager?
Making $10 an hour is appropriate and considered decent earnings for a teenager that may help them meet their monthly expenditures and support their family.
What are some best online jobs for 15 year olds?
Some of the compelling online job opportunities one can participate in to earn money online is through paid-to-click sites. The tasks involved in these sites include completing surveys, watching ads, reviewing music, playing games, reviewing calls, visiting other websites, etc.
You simply need to search 'places that hire at 15 near me' or 'Jobs for 15 year olds' and you will get some decent results. Some popular online job opportunities that enable them to make money include selling stuff/art online, blogging, tutoring a specific subject, doing data entry, customer services, etc.
Being a creative player always helps! Sticking to a hobby of yours and finding an ideal industry that pays considerably for your skills will help you get what you deserve. Take an example of baking, producing music, arts & crafts, etc. This way, you can turn your hobby into a lucrative and rewarding opportunity. However, one must ensure to market their product or services reasonably and reach the right target audience to generate more revenue.