Carrying cash was hard how about carrying credit cards, don't want to carry that too? Here are the 12 best virtual credit cards in India for you. Make your choice wisely!
Are we on a journey from a cashless wallet to a cardless wallet now? In today's world, virtual credit, also known as a 'prepaid credit card' or a 'virtual debit card,' has become another revolution.
First, let's find out what a Virtual Credit Card is?
Given the present circumstances and scenario, Virtual Credit Cards have become a trend online. Now, a virtual credit card also has a card number, date, CVV number just like any other card out there, and the only difference is that these virtual cards are only available online either on the bank's or financial institution's webpage or on their official mobile app.
We all question ourselves about why should we buy this product or take any particular service, right? Then what do we do? We get online and search for its use and benefits, don't we?
Here, you will learn why we should get a virtual credit card?
So, just like every product or service out there in the market, these virtual credit cards have their own set of use and advantages. Let's see what we can do with a virtual credit card:
There is no annual fee or renewal fee for a virtual credit card.
Hassle-free application and delivery. Online application and delivery make everything superfast.
Virtual Credit Cards are accepted by every merchant that accepts payment from VISA and MasterCard Credit/debit card.
Since you or the bank/financial institutions load some amount in these virtual credit cards, now that means if you ever suffer from phishing or any other form of digital fraud, you would only lose the amount that's there on the card keeping your actual credit card, debit card and bank account information safe.
Like other credit/debit card or net banking, virtual credit cards also verifies your transaction via OTP (One Time Password)
Virtual Credit Cards also offer discounts and other benefits, just like any other credit card.
If you are a freelance digital marketer, writer, or blogger, social media enthusiast, then it is crucial to have a credit card because most of the websites don't accept debit cards, and a lot of individuals don't have a credit card. After all, banks don't provide credit cards to freelancers. So, for all the freelancers out there, a virtual credit card is a necessity.
Now, let's talk about students with debit cards, especially those who are binge-watchers and with all the subscription-based streaming services coming into the market that doesn't accept debit cards as a mode of payment breaks their heart. However, with a virtual credit card, you can Netflix and chill.
12 Best Virtual Credit Cards in India
Well, now you are aware of the benefits of these cards. Therefore, it's time to explore the options.
1. HDFC NetSafe Virtual Credit Card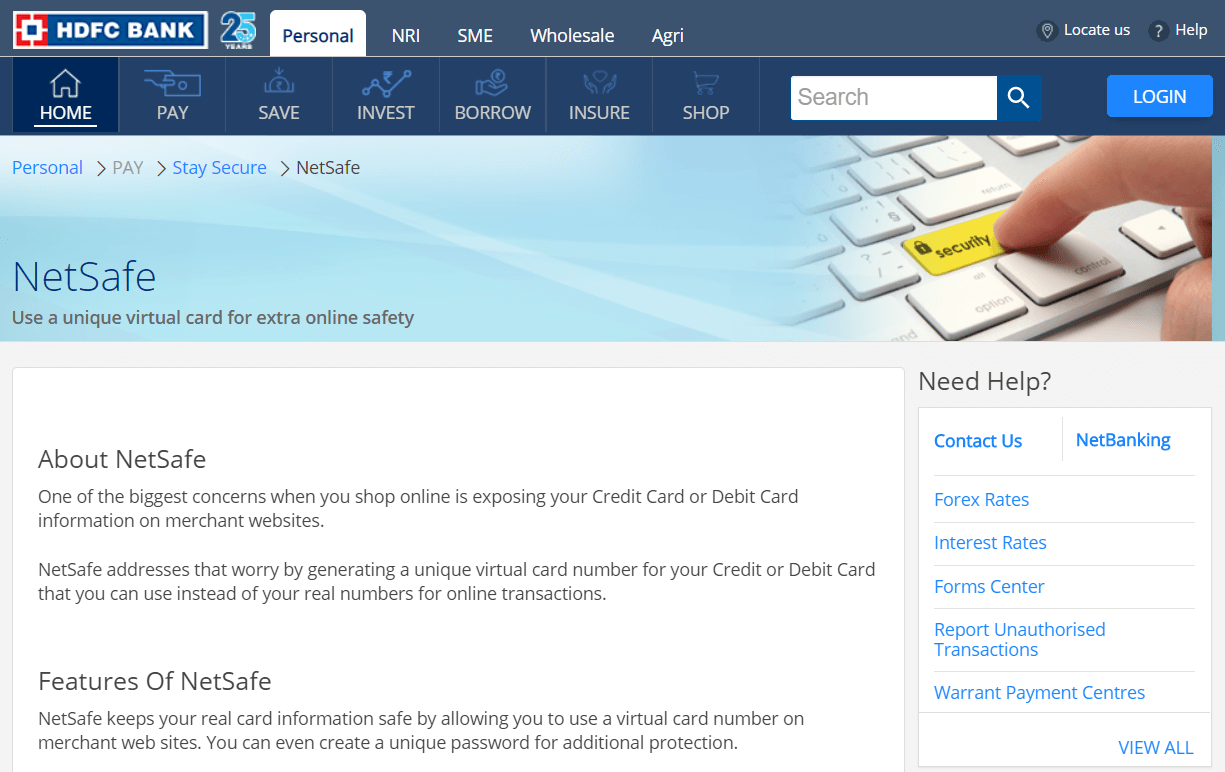 HDFC is the largest issuer of credit cards in the country and is also well known in the virtual credit card sector as well.
The HDFC NetSafe Virtual Credit Card is a free card that is only valid for one single transaction, where the card limit depends on how much amount you add to your virtual card. Now, the lifetime of this card is 48 hours, and after the expiration of this card, the unutilized or remaining balance is transferred back into the source (your bank account). However, the cardholder can generate up to 5 virtual credit cards in a day.
The HDFC NetSafe Virtual Credit Card can be used on any merchant sites that accept VISA and Master Card for payment.
Visit Now
2. SBI Virtual Credit Card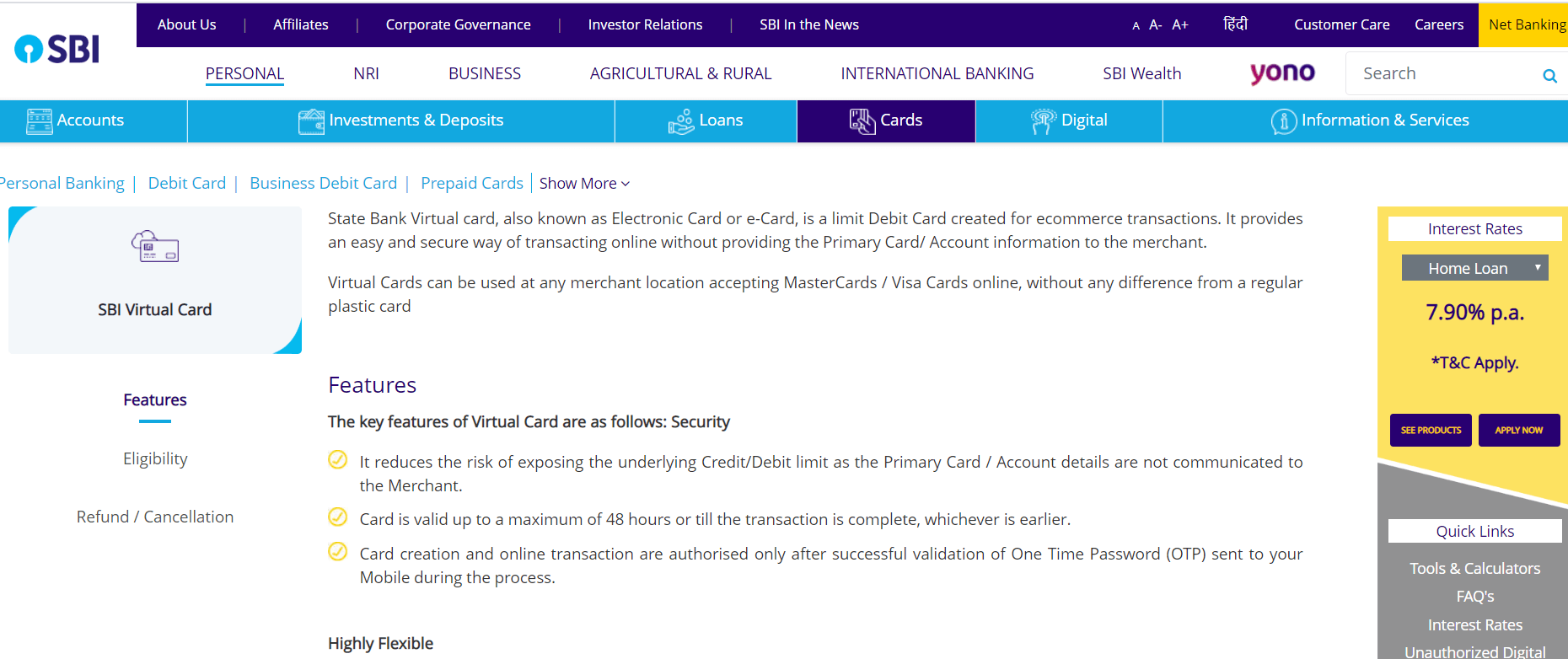 Just like the HDFC NetSafe Virtual Credit Card, SBI Virtual Credit Card is also a free card that is only valid for one transaction. This card expires after 48 hours of creation or after one successful transaction (whichever is earlier). This card cannot be used for international payments.
You can generate as many virtual credit cards as you wish in a day; however, the minimum amount is ₹ 100, and the maximum amount is ₹ 50, 000.
If you are an SBI customer, then you don't have to go through any registration process, all you need to do is login into your net banking and create it. If it is your first time, then you can follow these steps:
Login to your SBI Net Banking.
Then click on the 'e-Card' tab and select the 'State Bank Virtual Credit Card' option.
Then enter the amount you want to add in your card.
Then check the 'Agreement of Terms and Conditions' and click on the 'Generate' button.
Now, verify your details by entering the OTP.
Finally, post verification, your card will be generated and ready to use.
Visit Now
3. Oxigen Virtual Prepaid Visa Card
Also known as Virtual Ecard, Oxigen Virtual Prepaid Card is one of the best virtual credit cards. Just like any physical card, you can use it to do online shopping on websites, such as Flipkart, Amazon, etc. RBL Bank issues this card in India.
You can create the card by following these steps:
First, download the Oxigen Wallet App in your phone and then register with RBL bank by providing contact details and email address.
After this, when you will open the app, you will see the option of 'Virtual E Prepaid Visa Card' on the main page.
Now in this page, you will see the checkbox against 'Terms & Conditions' check that and click on 'Create my car.'
After this, fill all the details required for RBL registration and click on the 'OK' button.
Next, enter the amount and ATM pin to create the virtual credit card and then click on 'Create Card.'
Finally, your virtual credit card is ready to use. Now enjoy shopping with one of the best virtual credit cards being offered by RBL Bank and Oxigen.
4. Pockets by ICICI
Pockets is a wallet service offered by ICICI Bank. You don't need to be an existing customer of the ICICI bank to access Pockets.
In other words, Pockets is a free Virtual Visa Credit Card offering a wallet that can be used to make payments on all online merchants in India. With pockets, you get another benefit of having a physical card with you; however, you will have to pay a yearly fee for it. Since you get the physical card, you can also use it at any brick and mortar store.
The list of benefits does not end here; you can also transfer money through NEFT/IMPS using the Pocket app.
Moreover, the ICICI Bank is now developing its application so that the users can visit ICICI Bank to transfer cash to Virtual Credit Card.
However, for now, you will have to rely on the Pockets app.
Visit Now
5. Kotak NetC@rd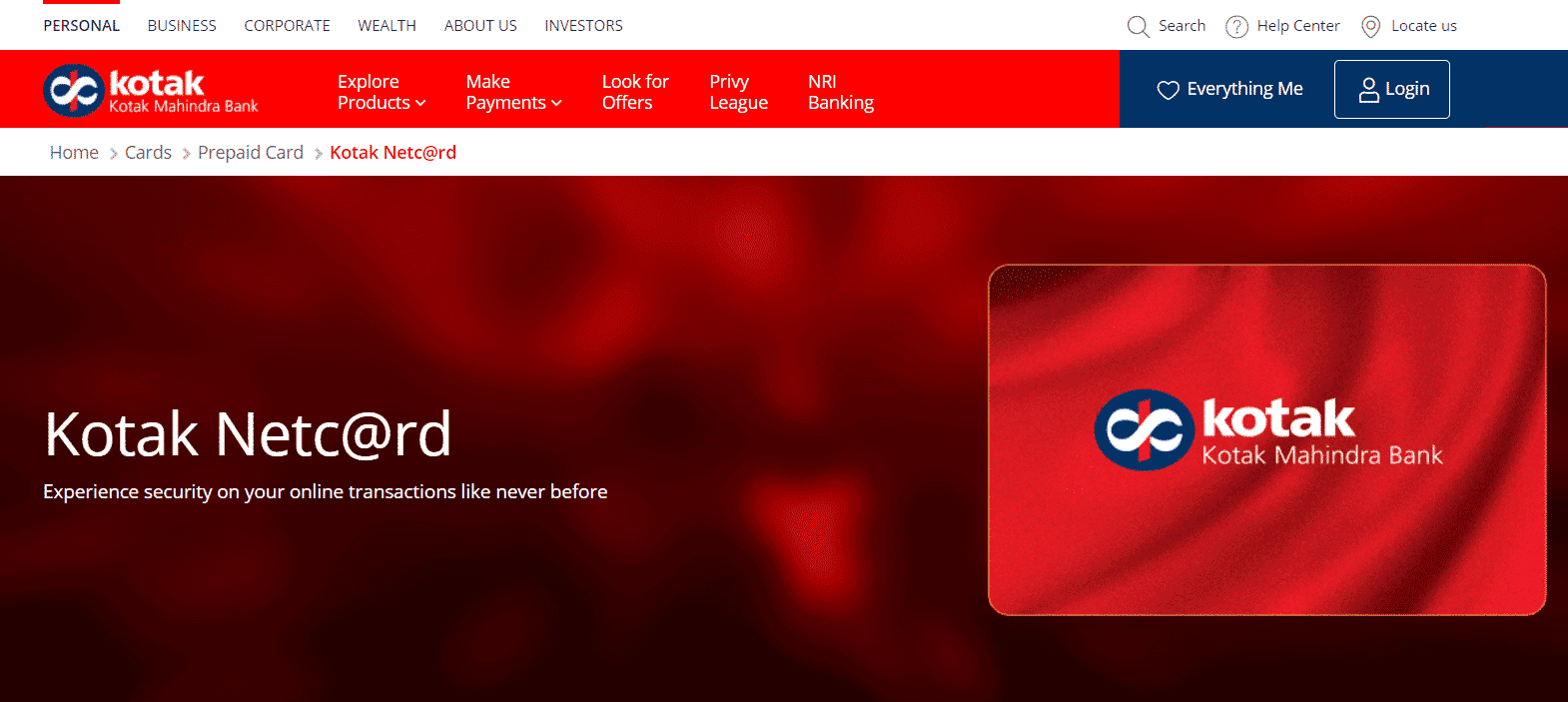 The Kotak Netc@rd is another in the list of best virtual credit cards issued by the Kotak Mahindra Bank. It is a secure payment solution and can be used to shop online at various merchant sites that accept VISA cards.
Kotak Netc@rd is a virtual credit card by adding money to it through net banking, and it is a one-time use card only with a lifetime of 24-48 hours. This card is accepted universally. You are not required to pay any fee for creating this card.
Follow these steps to create your own Kotak Netc@rd:
Login to your Kotak Netbanking account.
Select the 'Netc@rd' tab from the dashboard.
After this, you will receive an OTP on your registered mobile number. Then enter the OTP.
Now, enter the amount that you want to add to the Virtual credit card. Then select the account from which you want to add the funds in your netc@rd.
Then click on 'Generate.'
Finally, your virtual credit is ready for use.
Now, the following details will be displayed on the screen.
Card number
CVV2 Value
Expiry Date
Use these details to make payments on merchant sites.
Kotak Netc@rd supports both domestic and international payments, but the only limitation of this card is that it cannot be used with Paypal as it only supports one successful transaction.
Visit Now
6. Union Bank Digipurse Wallet
Just like ICICI Bank and Axis Bank, Union Bank also offers its own digital wallet services. The virtual card offered by DigiPurse allows you to make both domestic and international payments. It even works on various international portals that do not support debit cards due to forced 3D code (2FA) requirements.
The virtual credit card offered by DigiPurse can be used to make purchases at iTunes, Google Play, Paypal, Aliexpress, and almost all other merchant and eCommerce sites.
It is a good option for freelancers and students, and the prepaid makes the spending limited, which makes it a safe choice for making international payments as various sites don't ask for OTP.
What else can you do with this Digipurse wallet?
Following are the thing that you can do with your Digipurse virtual credit card:
Credit card bill payments, utility bill payments, insurance payments data card, DTH, and prepaid recharge.
Transfer money to others' Digipurse or NEFT/IMPS to the bank account.
View detailed statements.
You can create your Digipurse Wallet by following these steps:
Download the Digipurse app from Google Play/ iTunes/ Microsoft Store (according to your phone's OS)
Enter your mobile number to receive the OTP for further verification.
In the further step, provide personal information as asked to complete the sign-up process.
After this, set up the login Id and transaction password.
Since the first load cannot be less than ₹500, load at least ₹500 via net banking or a debit card.
It takes around 24 hours to show the loaded amount.
After the amount is credited, tap on 'View Card' and start using it.
For using it in India, you need to set up the Verified by Visa 3D code during your first transaction.
Please note: Digipurse wallet does not work on international websites anymore.
7. Slonkit Prepaid Wallet
Slonkit is another smart mobile wallet that offers money management services, but with backing from DCB Bank, it has started providing prepaid wallet service. It offers a free Free VISA prepaid credit card, instead of a virtual credit card. However, you cannot use this card to withdraw cash.
What are the other benefits associated with this card?
It helps the users to learn and manage their spendings.
It is more suitable for kids, and the spending pattern can be monitored by the parents.
Create your Slonkit account by following these steps:
Visit the Website or go to the App Store.
Enter the required information
Add the amount you want to load in your Slonkit account
Finally, your card is ready to use.
8. LazyPay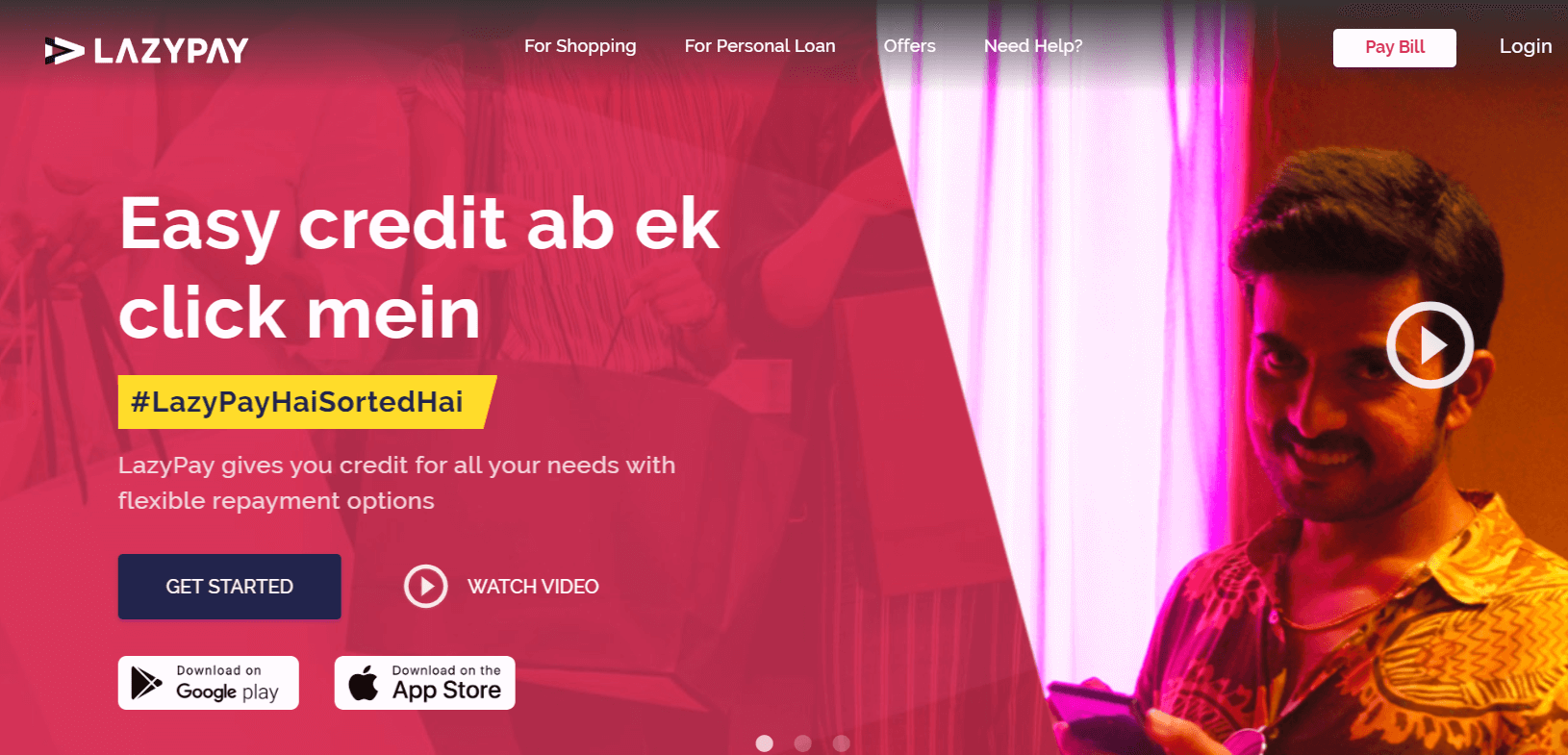 LazyPay follows the same concept as a credit card, where you get the pay later option (spend first pay later). Here, you don't need to have a physical card. You get the ease of transaction with multiple merchants, and the bill/statement is generated on the 1st and 16th of every month. You may clear your dues right after making the transaction, or you can pay by the next due date that is 3 days after the invoice summary is generated.
In terms of attributes, it is slightly different than a credit card as this card has no card number, CVV number, etc. However, the concept remains the same.
LazyPay gives you a credit limit of ₹ 1,00,000 for:
Pay Laterfussd
as Instant Personal Loans
EMI Plans
You can avail of instant personal loans for a duration of 3-24 months (3 months to 2 years) at an interest rate of 15% to 28%. The processing fee involved it 2% of the amount.
For the pay later option, you will have to check your credit limit after providing your KYC (Know Your Customer) details. Every purchase made is consolidated into a LazyPay bill, and the payment due date is 3 days after the bill is generated that is the 3rd and 18th of every month.
With LazyPay, you can make purchases from Flipkart, ZAP, MakeMyTrip, and convert your payments into EMI from LazyPay.
Visit Now
9. Ewire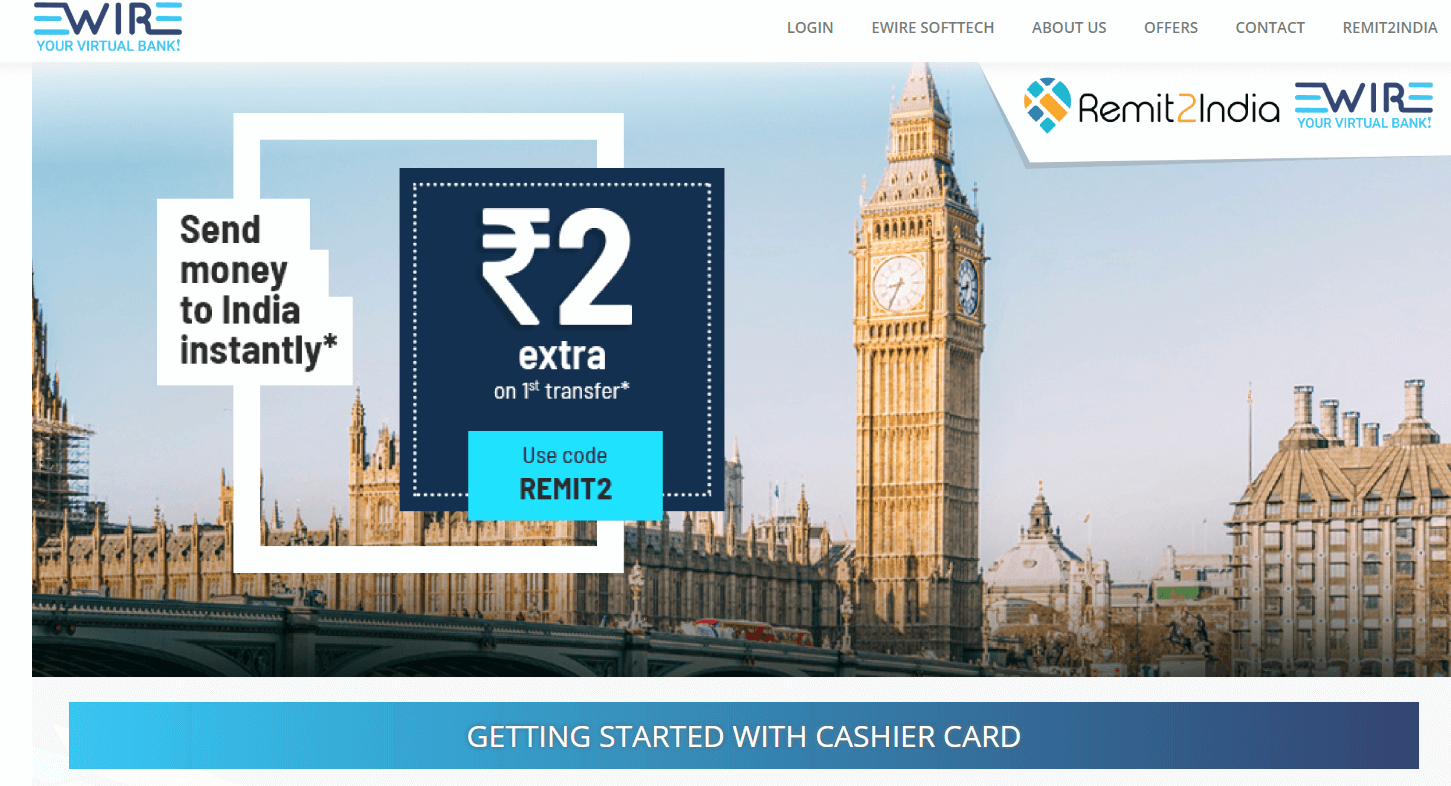 Formerly known as Cashier and Website and the website named as liveewire, Ewire is another platform that makes your forget your original credit and debit card.
Along with a CVV number and expiry date, Ewire Virtual Credit Card comes bearing various features, and that's the reason why it is one of the best virtual credit cards. Ewire also provides additional discounts with select merchants.
You can use Ewire Virtual Credit Card for:
Transferring money to other bank accounts.
Recharging your mobile phones (postpaid and prepaid)
ATM withdrawal
All kinds of Bill payments and casual shopping expenses (online purchases as well)
You can set up your Ewire account by following these steps:
Download the Ewire mobile app from Play store
Fill all the fields with the required details
Post verification, you can now apply for the card.
Visit Now
10. Axis PayGO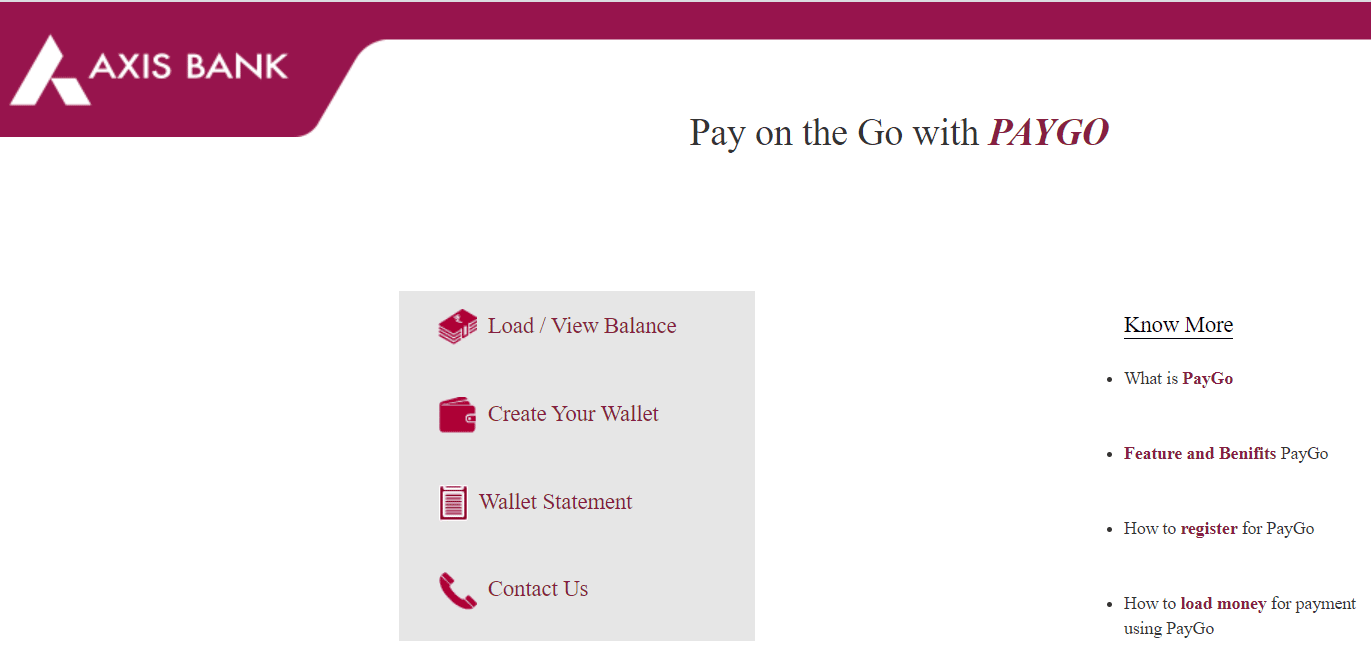 Axis PayGo has replaced its predecessor Lime Wallet which is now discontinued. Now, to open an AXIS PayGO account, you must be an existing Axis Bank Saving Bank Account Customer.
The Axis PayGO is packed with various benefits, such as:
The ease of cashless transactions
Option to load money through SMS or Mobile App.
Tap on the merchant terminal to complete your purchase with your ID card.
Free transaction alerts for all the transactions that you make
You can use these steps to create your Axis PayGO Wallet:
Click on 'Create your PayGO wallet.'
Authenticate via your Debit card or net banking
Fill your Card ID number, Employee / Student ID, Employer / Institute name.
Then enter the OTP received on your registered mobile number.
Finally, load money in your wallet and use it wherever you want.
Visit Now
11. Udio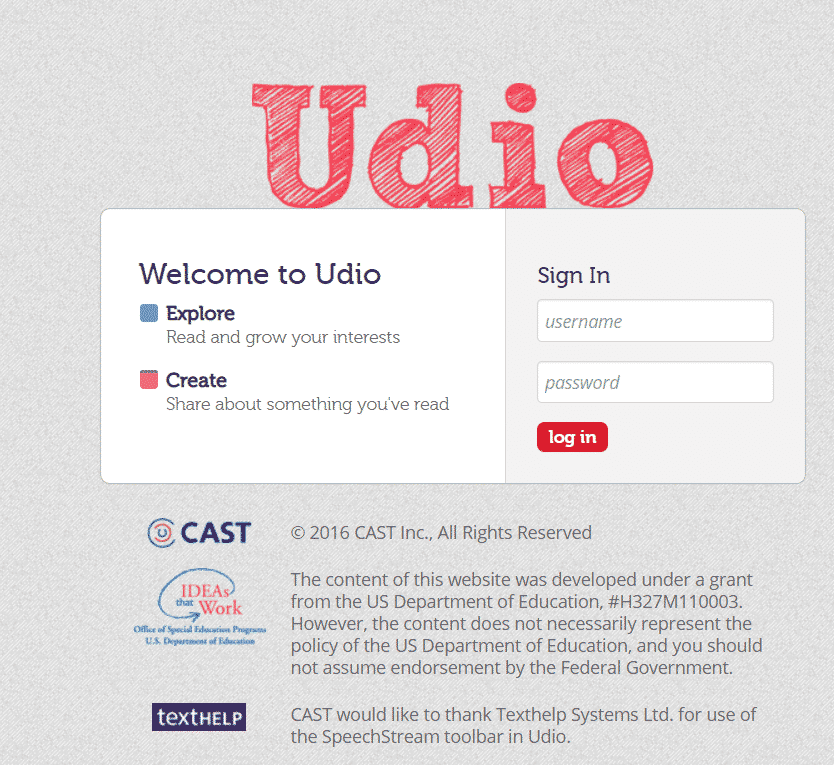 Another best virtual credit card in partnership with RBL Bank, Udio offer free virtual VISA credit card that can be used across India and is a perfect choice if you want your child to have a virtual credit card.
Udio also provides a physical card for a nominal fee, which allows you to shop at local merchants as well. It provides various cashbacks and discounts. You can load money to your virtual credit card using your credit/debit card or net banking. You can also use your Udio cashpoints to load cash in the card.
With Udio, you can even send or receive money directly in the bank account.
Visit Now
12. ecoPayz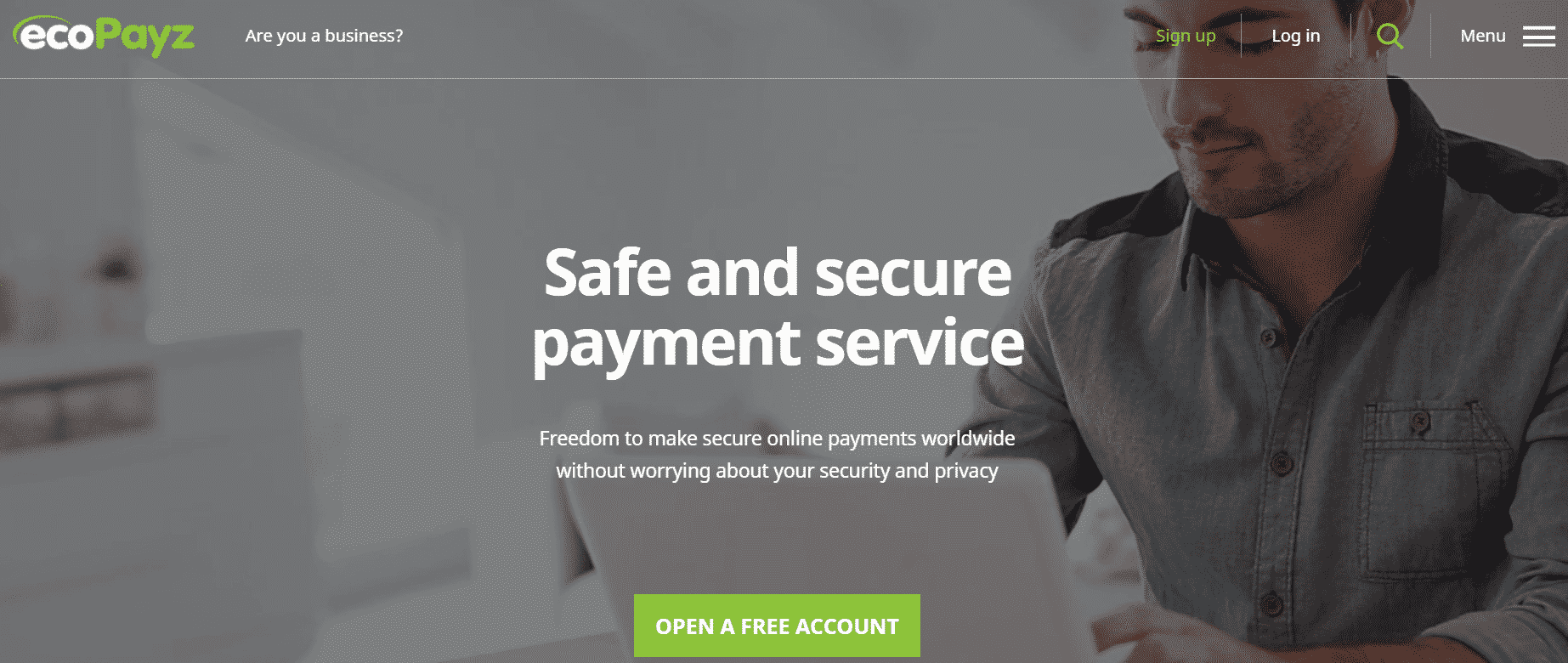 FCA managed and an authorized MasterCard provider, ecoPayz is a safe and secure international payment solution that empowers clients and organizations to make payments.
With ecoPayz Merchant Account enables retailers and merchants to receive and send funds hassle-free from across the globe. With ecoPayz Business Account, you can make hassle-free payment solutions for paying individuals, office staff, etc. across 173 countries.
Visit Now