Being a mother is in itself a challenging job, isn't it? As a mother, you juggle numerous responsibilities, making it tough for you to join a full-time job. In addition, you have to do a lot of things as a mother, such as feeding, bathing, playing with them and on top of that, adding a job seems pretty impossible.
There are many women who wish to have a career while being available for the children all the time. If you also feel the same, don't worry; you can easily find the best stay at home mom jobs without much effort. A remote job can also be helpful for your creative interests plus can give wings to your career path.
With the advent of the internet, there are an array of jobs that you can do sitting at home at your convenience and at ease. If you are an excellent multitasker and yearn to work in addition to raise your kids, then there are a lot of stay-at-home jobs online waiting for you.
120 Best Stay at Home Mom Jobs Online
Several mothers leave the workforce just to raise their kids. But, if you want to rejoin the workforce and earn some money while staying at home with kids, then work from home is the best option for you. Here is some of the legit stay at home mom jobs list for you:
1. Start a Blog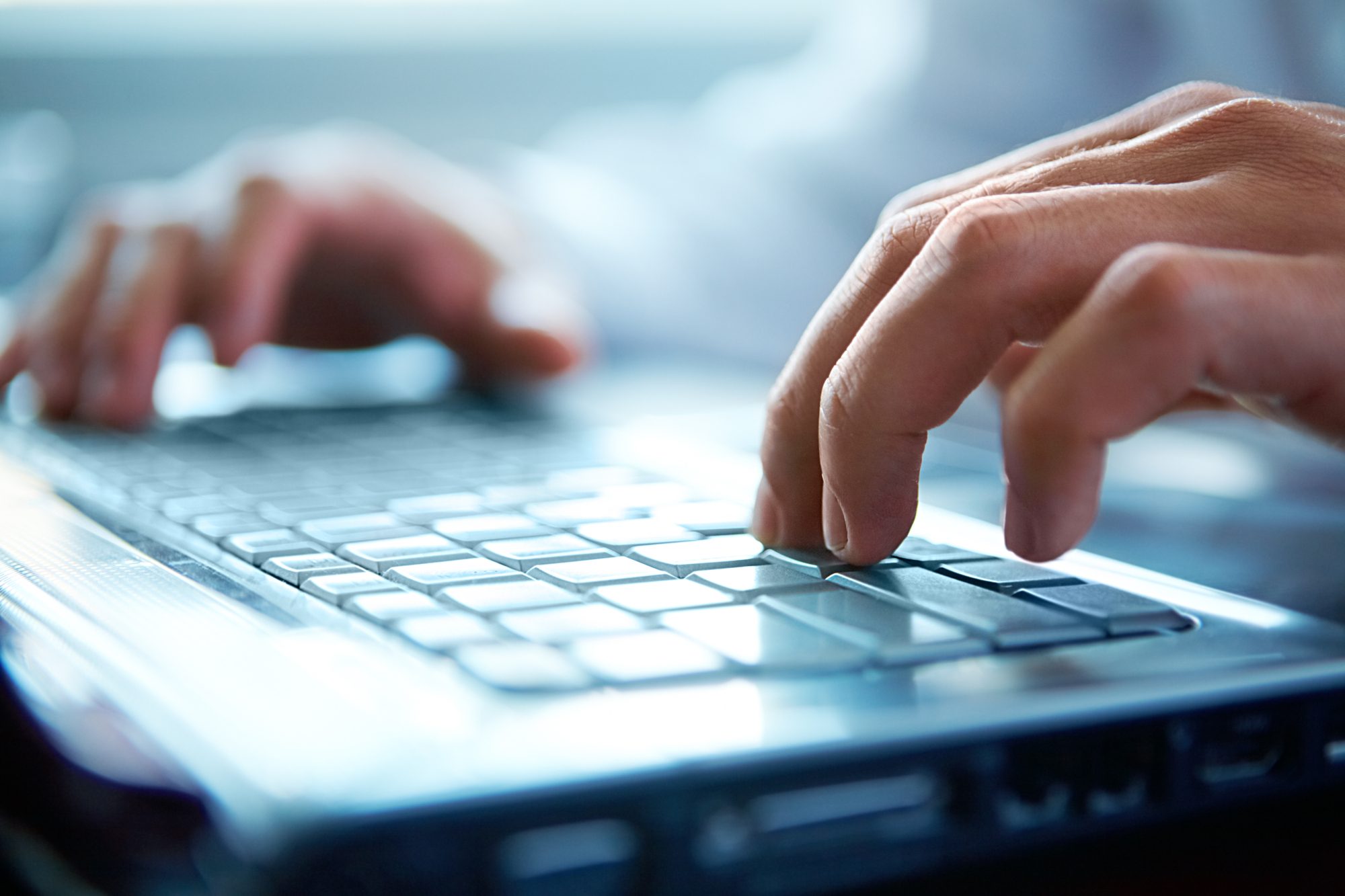 This is an excellent profession for mothers, although building a successful blog is not easy. It is very demanding but profitable as well. There are many publications or online resources that are interested in parenting topics; hence you can also start a blog on parenting tips, experience, etc.
If this is not the interest of your topic, then you can start a blog on any topic you like, such as cooking, motivation, fashion, etc. It should be informative, plus it is essential that you post new things regularly on your blog. The earning potential is limitless in this profession, and the best thing is that you are your own boss. Thus, you can work as per your availability.
2. Affiliate Marketing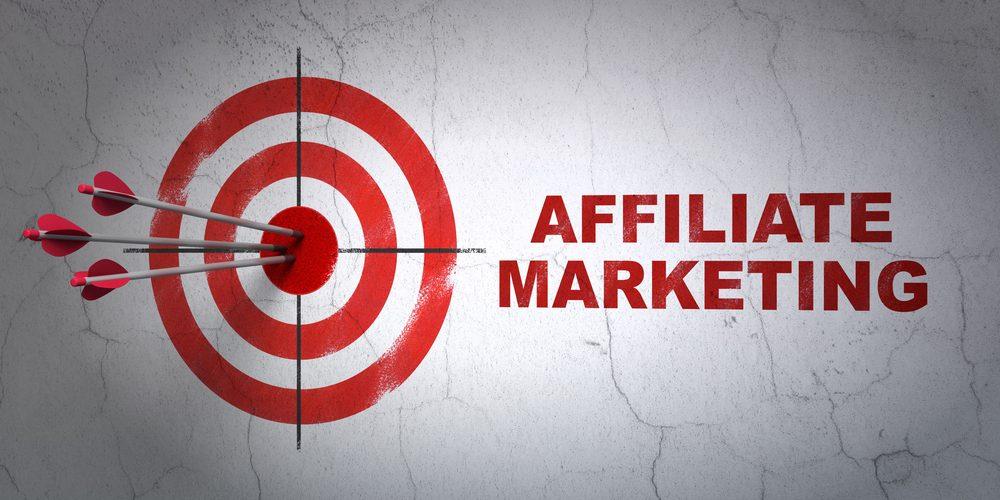 An affiliate opportunity is simply the best job for stay a home mom as you can easily earn commissions by promoting a product. You might have recommended a lot of products or services to your friends and family many times; this is what you have to do in affiliate marketing.
In an affiliate marketing program, you refer the product to someone online by using a unique link, and if they buy the product using your link, you get a commission for it.
Also Read: How to Make Money through Affiliate Marketing
3. Customer Service Representative
There are several works from home customer service jobs. In this job, you would have to take phone calls and respond to the customer's query and assist them. But, for this job role, you would need a space at your place where there is no noise.
Additionally, you would also have to get training about the company that you will choose to work for, plus be prepared efficiently to answer the questions that might come your way. This job is recommended for mothers who have their kids in school so that they can get time to attend calls and earn money.
4. Data entry specialist
This is one of the most well-known stay at home mom jobs online The jobs in this profile are relatively flexible, which means that you can easily manage your work when your kid is sleeping or is at school. You can work as per your time availability, but there would be deadlines to complete the work.
For becoming a data entry specialist, you would need strong keyboarding skills and be detail-oriented. If you have these two skills, finding a job would be pretty easy for you, but be careful about the scam websites.
5. Proofreader
If you have a good command of the English language and a great eye for grammar, then this is the perfect job for you. This job is great for stay at home moms as you can earn a good amount of money from it. Consistency is important in this job as you need to read the document carefully while editing.
There are a lot of things that you would need to do as a proofreader, such as check formatting, grammatical errors, confirm facts, spelling errors, and much more. But, the best part is that you can do it any time you want and from anywhere in the world.
6. Virtual Assistant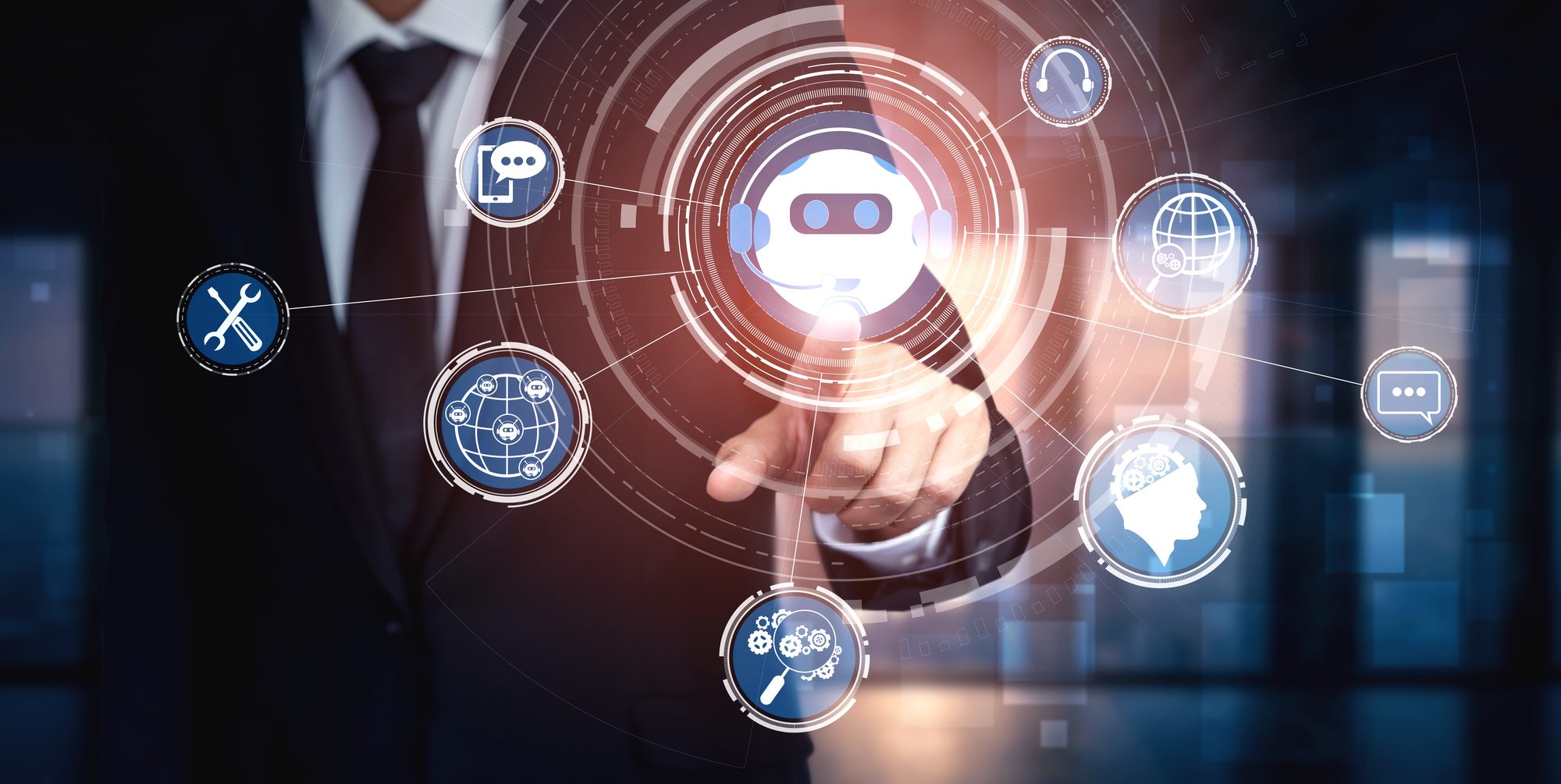 Even if you have basic computer skills, you can become a virtual assistant. In this job role, you would have to offer administrative support to any individual or team. Various tasks that you would have to do is maintaining the calendar, planning events, scheduling meeting and travel, handling email and social media accounts, video editing and researching.
As a virtual assistant, you will work as per your availability and choose your hourly rate. You can get a virtual assistant job, both full-time and part-time; you can choose any as per your requirement.
7. Petsitter
If you are an animal lover, then this can be the perfect stay at home job for you as a mother. It is a flexible job that you can work around your schedule. You are your own boss; therefore, you can choose the pet sit timings per your schedule.
In fact, if you want, you can start with pet grooming and bathing services. This is because many pets need to take a bath frequently, but the owners do not have much time. Hence, you can offer these services along with pet sitting and earn a good amount of money every day.
8. Online Tutor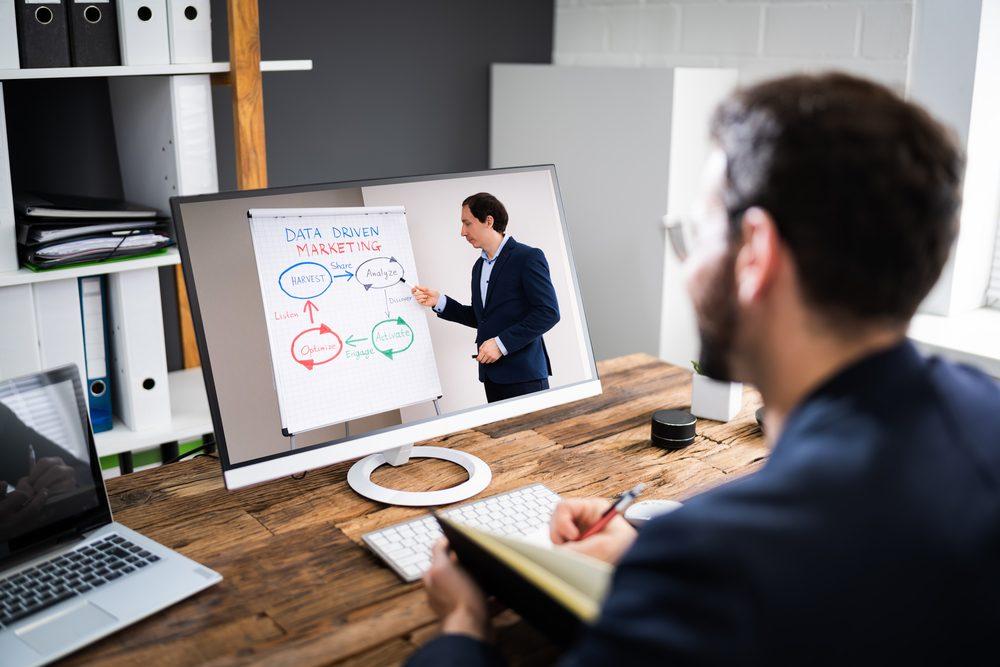 You educate your child every day in some or another way, so why not convert these skills into a profession. The trend of online tutoring has increased a lot because of the growing usage of the internet ad advancement in technology. It is a great way of earning decent money every month all you need is knowledge of a particular subject.
 You can choose any time that works for you. The good part is that teaching is relatively easier in a one-on-one setting. Various platforms provide you with this opportunity, and a lot of them do not even require an in-state teaching certification.
Also Read: 10 Best Online Tutor Jobs in India
9. Transcribe
There are many jobs available as a transcriptionist, and you can choose full-time, part-time, and flexible schedule options. Their role is to listen to audio files and record what they hear. Additional work can be of reviewing reports and correcting errors. This job requires a lot of patience, the ability to sit for a longer period, and attention to detail.
It is one of the best stay at home mom jobs as you can work as per your schedule and place; the client just wants the work to be delivered in time irrespective of what time you do it.
10. Clean Houses
If there is someone to look after your kids for a couple of hours or two days a week, then you can also consider the option of cleaning houses. The good part is that there is no start-up cost, plus you can decide the timings of work as per your availability. You can also choose to help new moms with their household cleaning or other household chores.
For getting work, you can either put flyers in your neighborhood, or word of mouth can be the best market strategy.
11. Graphic designer
If you have done any specialized course in graphic designing, then you can start with your career again online. Digital and virtual designers can find jobs easily that can be done from home, which they can do on a flexible schedule. For example, if you are a graphic designer, your job would be to make logos, design a look for the website, create ads, and make signage, leaflets, and other informational material.
Therefore, if you possess a creative spark within you and computer skills, then you can, without any second thought, search for a graphic designing job. If you have the right skill set, then many companies would be ready to hire you.
12. Become a travel agent
There are a plentiful of virtual travel positions available these days. If you love traveling and enjoy sharing that with people, this is a perfect work from home job for you as a mother. Many companies offer travel credits as well that you can use to travel with your family.
You can either start your agency or search for a job online. In fact, you can also create your own website as well and offer services wherein you can book flights, cruise lines, hotels and recommend the places to visit. You can earn a good amount of money through this profession, and the best thing is that you can choose the work hours as per your ease.
13. Baby Equipment rental business
This profession might sound a little weird to you, but yes, this is a great way of earning money. This business is best suited for mothers who live in a popular tourist area. It is an enticing business, and you can earn a lot by renting the products to the tourist that come.
You can keep various things such as cars, cots, other toys, baby stroller, and other such items and give them on rent. You would be able to earn a good amount of money, especially in season time. In fact, you can also create your website and take booking online. This business involves less involvement and more money.
14. Interior Designer
For beginning with interior designing work, you must have a sharp eye for design. Thus, if you have creative genes to decorate houses or professional spaces, you can start with your own interior designing work or work with some other big designer and assist them.
For starting this work, you can create your website and post your work on it, ensure that you take good quality pictures, and add testimonials on it. You would be able to earn good money if you deliver good work as in this profession word of mouth matters the most for getting more clients.
15. Dance Tutor
If you love dancing and want to transform your passion into a profession, you can do this easily after having kids. Starting dance classes can be a great option and ensure that you commence this business during summer or winter vacations as at that time, a lot of students search for new activities that they want to learn.
You can create your website and also mention the timings of the class and fee. Plus, you can also send flyers in the neighborhood and inform them about the dance course you are starting. You can keep more dance tutors if the response is good.
16. Drop Shipping
If you open your online store that it can be a really great experience. This would involve a lot of work, but it opens the door to unlimited income opportunities. In dropshipping, you can easily sell third-party products from a drop shipping company without ever seeing them, and they also provide a shipping facility.
The profit you earn would be the difference between what you charge your customers and what the drop shipping company charges you. The earning capability would depend on how much time you give and the effort you put into it.
17. Flip flea market finds
Almost all females love bargain shopping; if you too are a pro into it, then you can turn it into an income stream. You can shop from a flea market at reasonable prices and then sell them on any platform online such as eBay, Amazon or you can set up your online store and sell these items. This means that you can flip any flea market product into a healthy profit.
All you would need is an eye to search for excellent products plus skills to bargain well. You can start your business by setting up a budget, shop and sell. Once you sell a lot of products, then invest more.
18. Web Designer
As a web designer, your role would be to design visuals of the website, create navigational elements, select fonts and colors, create graphics, and use HTML code. But, if you want to opt for this profession, you would need to have some prior experience.
You can easily find work from home job as a web designer and choose to work at your ease and comfort. The salary of a web designer is really good, and you can work for more than one client to make more money.
 19. Social Media Specialist
You can manage a social media account for celebrities, big business people, or any other person looking for a social media manager. There are a lot of mothers who love posting their kid's video, their achievement, or their growth. If you also have the talent to write great posts that can help increase the fan base, you can apply for this role.
You would need to edit and publish blog posts, organize, plan and implement content strategies.
20. Health Coach
Nowadays, people have become fitness freaks and love eating healthy to keep themselves in shape. This is one of the best stay at home mom jobs as you can do this job easily sitting at home. All you need is some awareness of healthy living and eating.
In this job, your role would be to help clients with their life problems and enable them to discover their unique path to mental and physical well-being.
Also Read: Best Online Jobs for Housewives & Work at Home Moms
21. Accounting clerk
The role of an accounting clerk is to maintain financial records, prepare reports, reconcile bank statements, process transactions and offer clerical support to the accounting department. The skills required for becoming an accounting clerk are bookkeeping, word processing skills, and data entry.
You can easily find remote accounting clerk jobs part-time and full-time; you can choose any as per your time availability. They get a fair salary in this role, and the time you take would depend on your experience and speed.
22. Recruiting Coordinator
A recruiting position can be best suited for you if you like selecting people for the new job role. One of the best parts about this job is that you will meet a lot of new people when you interview them. This is great for mothers as they already get bored sitting at home, talking and meeting new people while taking interviews makes them feel better, especially when you get paid for it.
Your role as a recruiter would be to assist HR personnel in selecting the right people by looking at their resumes, doing background checks, and onboarding new employees.
23. Photography
If you like clicking pictures and people praise you when you click pictures, why search for any other job. Become a photographer and earn a good side income by turning your hobby into a profession. You can download a few software to make your pictures look better, and most importantly, you would need a professional camera and lenses.
There are a lot of ways to get short contracts, such as by contacting the nearest real estate agent and click pictures of their new listing, sell your photos to big websites, offer your services to friends and family who want to get pictures clicked of their newborn, or a birthday party, etc.
24. Freelance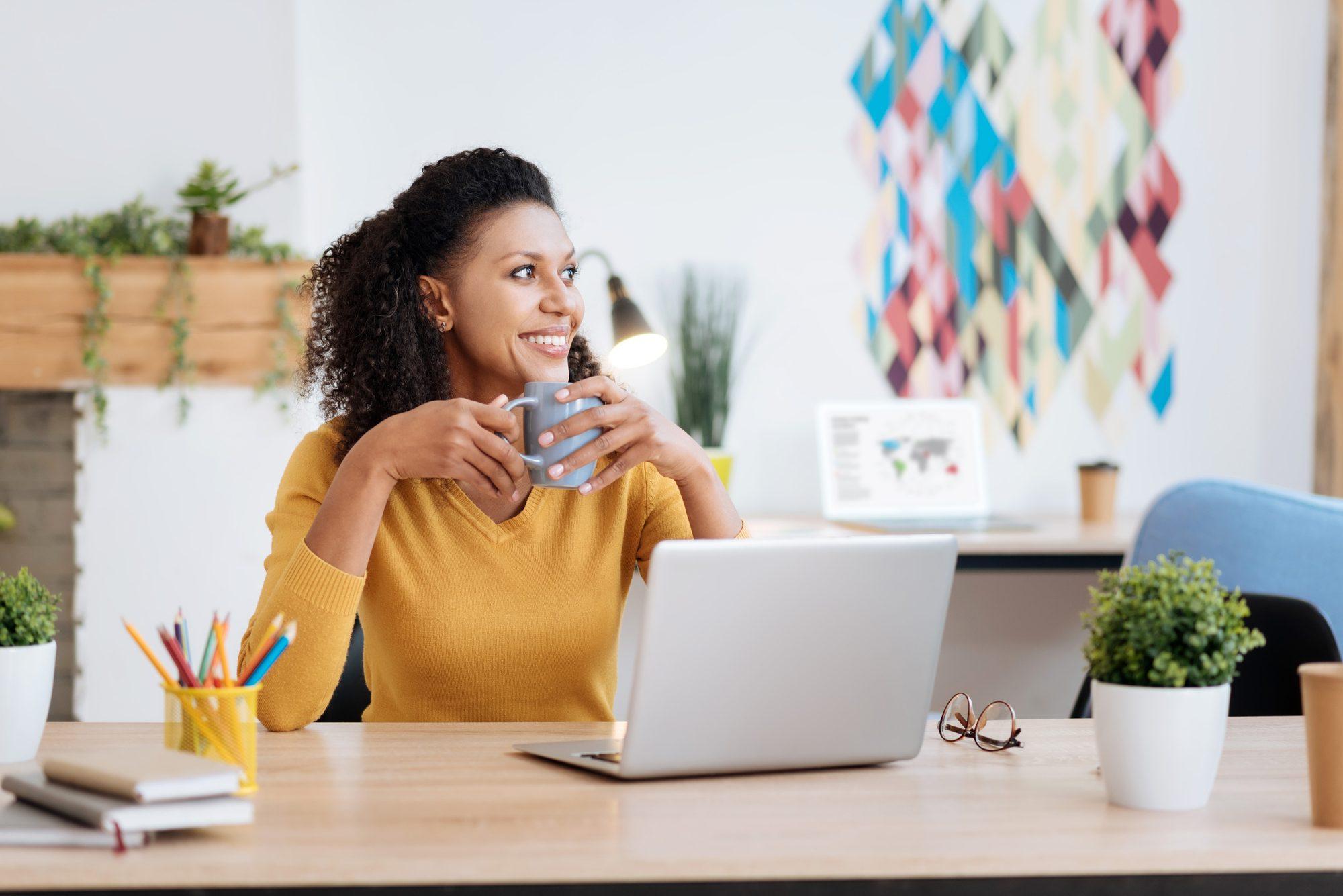 You can search for any freelancing job of your choice and offer services. The good part about these jobs is that you can pick work as per your time availability and pay you really well. There are multiple websites that offer freelance jobs, such as Fiverr, UpWork, Freelance.com, etc.
Many freelancing jobs do not require any degree or experience, which makes them the best stay at home mom jobs. Some of the options as a freelancer are:
Design tech
Copywriting
Pinterest management
Content writing, etc.
Also Read: 20 Best Freelance Marketplace and Platform
25. Get into Real Estate
You must be thinking that a Real estate business requires a lot of investment, so how can anyone without money do it. You can invest in real estate, and when the price increases of the property, you can sell them. Many people had made a huge profit from it, so if you have that dare, even you can start this business and earn good profits.
26. Life Coach
If you love personal development and enjoy helping people, this is the perfect job for you. You can start your own website to help you make your own schedule and work around your family's schedule. Your role would be to help people who are confused about what to do in their lives.
You will have to support them in personal growth and do their behavior modification if required. You can earn a good amount of money in this profession sitting at home. You can either charge them on an hourly basis or can ask for a one-time fee.
27. In-Home Child Care
Your child may be in school or just an infant; still taking care of two or more than that would not be an issue. As a mother, you already have to take care of your child and, along with that, if you have other kids as well. The major benefit would be that you can take care of your kids and spend time with them along with other children.
This is a profitable business but ensure that you review the child care regulations in your state before starting this business. You can market your job by uploading it online or advertising by putting a board at your house.
28. Do Laundry
You heard it right; doing laundry is also a very demanding profession these days. Many people have money but do not have time to do laundry; hence you can take advantage of it. You can start your business online as many people who travel your city can approach you if they wish to get the laundry done.
Also, there might be more people who want these services; therefore, you can either visit their place to do it or get the clothes delivered to your place and do the laundry there. You can do this whenever you have time and can earn a decent amount of money every month.
Also Read: 9 Best Online Data Entry Jobs from Home
29. Manage Pinterest Profiles
If you also like visiting Pinterest websites and have knowledge about this website, then this can be one of the best stay at home mom jobs. To start this job, you would need a computer, and most importantly, you should be well-versed about how the Pinterest algorithm and searcher intent work.
You can offer additional services as a Pinterest manager while managing other social media platforms, pin design, etc. You can easily earn around $5-6 (Rs.200 to Rs.300) per hour, which is a pretty decent earning.
30. Sell your Handwriting as Fonts
This job might sound new to you, but yes, if you have good handwriting, then you can benefit from it. Script fonts are very much in demand these days. If you know how to do calligraphy, hand letter, or know how to write in different styles, you can find many people online who can buy your handwriting as a font.
All you need is t different types of pens, a scanner, a printer, and a computer/laptop for starting this business. You can sell an individual font for around $2-3 (Rs.120-Rs.140), or you can also sell an entire pack of hundred fonts for more than $40 (Rs.2800).
31. Take Surveys
Staying home to take care of kids is a choice for many females, but what to do if they want to earn additional money along with it? If you have a small kid and do not have much time to give in any other job, you can start by taking online surveys. In this job, you just have to share your opinion to help brands deliver better quality products.
They either pay you in your bank account, or there are a few companies that give you gift cards as well. It is recommended to sign up to more than one survey website as you will earn more money.
32. Do a Phone Chat Job
There are many big companies like Apple, Samsung, Videocon, etc., that offer chat services. In fact, solopreneurs and small companies also offer chat facilities as there are people who do not have time to sit on the phone; instead, they would just send a quick chat to get their queries resolved.
If you also enjoy chatting, then you can make this your profession. You can sit with your kid and do this job without neglecting him. You would need good typing speed, accuracy, laptop/computer, and problem-solving skills for starting this job.
33. Search Engine Evaluator
Do numerous people think that how a search engine can fetch up exactly what you were searching for? Part of the answer is with the aid of search engine evaluators. For becoming a search engine evaluator, you would not need any experience. Getting a job might be a little tough, but if you can make clients, then you can earn around $10 (Rs.700) per hour.
Therefore, you would have to make a lot of effort to find gigs as a search engine evaluator, but there are many websites where you can try and get a great opportunity for yourself.
34. Sell Crafts
If you are god-gifted with creativity and making unique and decorative things, why not use them to make money. You can create crafts and other related items and sell them on various platforms, plus you can also create your own website as well. You can earn a handsome amount of money every month through this as handmade crafts are very much in demand these days.
There might be a small start-up cost in starting this business, but the earning potential is unlimited. If you can create a good market, then in no time you will have a lot of demand for your products.
Also Read: 20 Best Gumroad Alternatives
35. Online Stylist
Have you ever got compliments as a fashionista? If yes, then you can also consider the option of becoming an online stylist. The nice part about this profession is that you do not need any formal education to start this nor any prior experience. If you plan to become an online stylist, your role would be to select clothes and accessories for your clients.
You might have to choose in a limited budget given by the client. Thus, it is a very interesting job, and you can earn an excellent amount of money per styling. You can find a lot of styling jobs on online platforms, or you can also start your website as well.
Some more:
36) Creating a resume
37) Multi-level marketing opportunities
38) Typist
39) Law Enforcement Transcriptionist
40) Copy Editor
41) SQL Developer
42) Computer Programmer
43) Computer Scientist
44) Phone Survey Conductor
45) Telemarketer
46) Dispatcher
47) Editor
48) Journalist
49) Biostatistician
50) Engineer
51) Research Assistant
52) Test Scorer
53) Actuary
54) SEO Specialist
55) Researcher
56) Content Creator
57) Help Desk Worker/Desktop Support
58) Software Engineer
59) UX Designer & UI Developer
60) Civil Engineer
61) Marketing Specialist
62) DevOps Engineer
63) Computer Animator
64) Marriage Counselor
65) Assistant Engineer
66) Video Editor
67) Electrical Engineer
68) Telework Nurse/Doctor
69) Musician
70) Marketing Manager
71) Massage Therapist
72) Business Analyst
73) Financial Analyst
74) Mechanical Engineer
75) Newspaper columnist
76) Mental Health Counselor
77) Addiction Counselor
78) Translator
79) Network Marketer
80) Author
81) Voice-over actor
82) Second-hand seller
83) Podcaster
84) Virtual organizer
85) Sponsored poster
86) Cake designer
87) Baker
88) Recipe writer
89) Ghostwriter
90) Art teacher
91) Music teacher
92) Hairdresser
93) Odd job performer
94) Wedding planner
95) Product tester
96) Seamstress
97) Clothes ironer
98) Party planner
99) Landlord
100) Caterer
101) Real estate agent
102) Head hunter
103) Email responder
104) Online bookseller
105) Market tester
106) Sign up for research studies
107) Company trainer
108) Coder
109) Online video channel
110) Online community manager
111) Investor
112) Cryptocurrency trader
113) Printable designer
114) Scrapbooker
115) Journal designer
116) Parenting coach
117) E-commerce owner
118) Stock image seller
119) Makeup Consultant
120) Brand Ambassador
These were some of the best stay at home mom jobs where you can earn a fair amount of money every month along with taking care of your kids. Let us know the benefits of work-from-home options for mothers.
Benefits of working at home jobs for mothers
One can have several advantages from these jobs but can only make money from it if you choose legit stay at home mom jobs. Here are some of the benefits for you-
Reduced Journey- You spend many hours traveling from office to home, especially if your work timings are 9 to 5. The average time taken in a day would be around an hour, both from home to office. If you work from home, you can save this time and use it more constructively.
More family time- If you work from home, you will get more time to spend with your family. You would be able to handle work with your family; the best part is that your kids will always be in front of you. All you would need is to maintain that work and family balance so that both things go hand in hand.
Flexible working hours- Needless to say, that in almost all the online work-from-home jobs, you have the flexibility to work as per your ease and availability. Unlike the 9 to 5 jobs for which you have to wake up early and leave home so that you can reach on time. You can work at any time and from anywhere in the world.
Disadvantages of stay at home mom jobs
Along with the benefits comes drawbacks as well of these jobs, let's have a look at some of its cons-
Maintenance of Productivity- Many mothers say that it becomes difficult for them to maintain the same productivity that comes in the office. A huge amount of self-discipline is required to maintain the same discipline in work while working from home.
Personal tasks exceed business tasks- This is quite true as there are times when you have to keep your personal duties above your professional tasks. In comparison, your major concentration is at your work when you are in the office rather than thinking about your household chores.
How to balance work at home and motherhood?
This is one question that every woman who works from home think of. It might seem tough initially, but if you follow the steps below, it will become relatively easy for you to maintain the balance-
Have a dedicated work area- If you have space at your place, then make a dedicated work area as it will not only help you stay organized but also help your mind go into work mode, and that would increase your productivity as well. For example, if you plan to start a craft business, keep a table for that and use the drawer bins to keep your things intact and organized.
Make and keep a routine- Parenting experts always say that children thrive on routine, and you should also work as per a schedule when you start working from home. If you know well in advance what to do when then maintain the balance becomes easy, and you do not miss on things.
Work in pockets of time- This is the best thing you can do as a working mother. You should utilize the time when you know that your kid is sleeping or is at school. Analyze the time when you can work with more concentration; it would increase your productivity as well.
What qualification is required for these jobs?
The qualification and skill-set would vary from job to job as if you wish to become a blogger or proofreader; then it is essential for you to have a command over the language you are working with, the writing structure, spelling, punctuation, etc. But, if you opt for house cleaning or laundry jobs, you would not need any special qualifications.
Tools needed for starting work from home job
The tools that you would require will depend on the type of profession or job you choose. For example, if you wish to become a customer representative, you would need a computer and headset. In contrast, if you want to become a web designer, then along with the computer, you would need software and applications to complete your tasks.
But, some of the basic things that almost all the jobs would need are a computer/laptop and a good internet connection. Overall, almost all the job requires zero investment as a lot of people already own a computer and internet connection.
These were some of the stays at home mom jobs, but the best stay at home mom jobs would be the one that is suitable as per your skills, availability, experience, and interest. If you have found something for yourself, then it is the right time to pursue the opportunity and give wings to your career.
Recommended: 25 Best Craigslist Alternatives For Selling Your Stuff
If you are confused between some of the options, then brainstorm them and analyze which one would work as per your life and get started. Enjoy the experience of both worlds, raising your child and earning by opting for stay at home jobs.