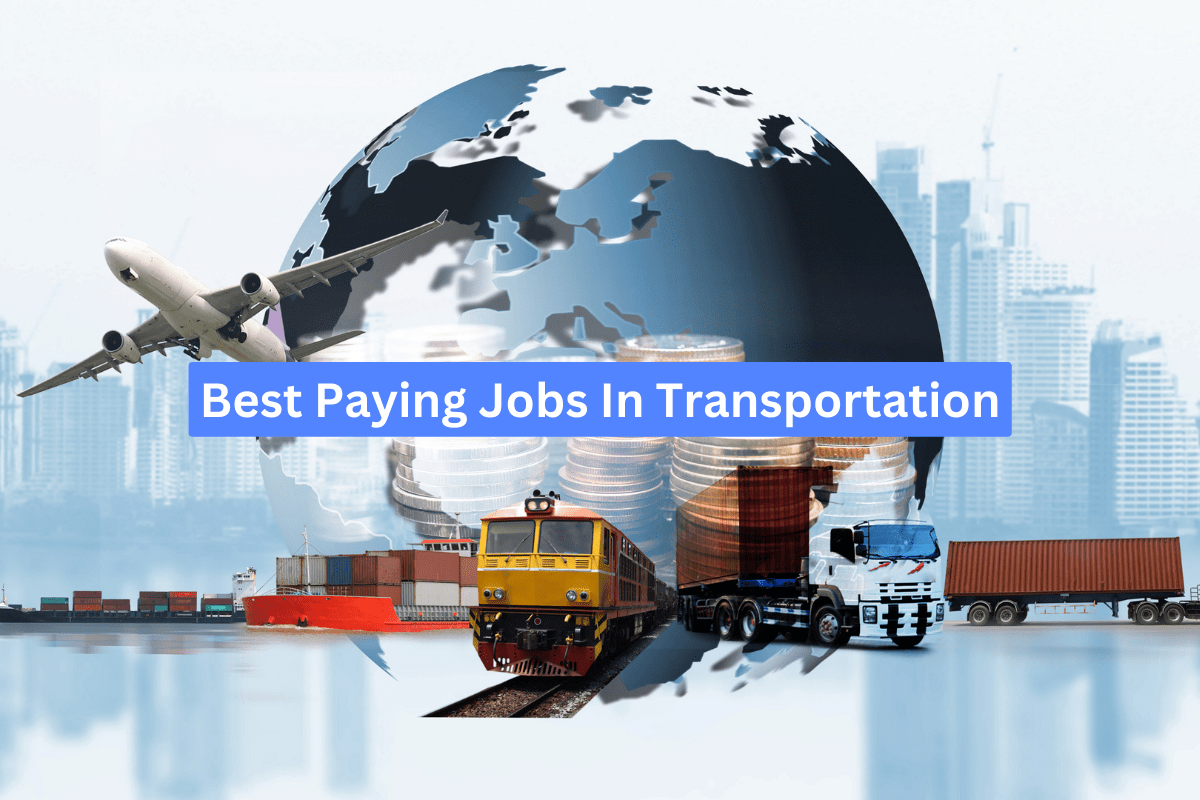 The transportation department is a dynamic and exciting industry to work in. Whether you enjoy directing operations for trucks, railways, airlines, shipping or managing logistics, working in this industry keeps you on your toes. It involves several benefits too. In this article, we have compiled a list of best paying jobs in transportation.
What is a Transportation Job?
Transportation involves the movement of goods or persons from one place to another via several means such as roadways, airways, railways, or waterways.
You are a perfect fit for a transportation job if you are self-directing and independent. Moreover, this job suits a person who wants more flexibility and does not mind a little more adventure.
These jobs are projected to grow at least 5% over the next 2-3 years. You can excel in transportation if you are good with machinery, tools, and instruments to repair equipment.
If you are beginning your career without any academic qualification, you can still progress by starting in an entry-level position. Simultaneously, you will also have the opportunity to advance and level up your career by becoming a supervisor, truck dispatcher, or driver trainer as you gain experience.
20 Best Paying Jobs in Transportation with Salaries
You might want to consider a career in the transportation industry for many reasons. Yes, one of the inevitable reasons is you will grow and develop your skills. You can also get paid well. Let us begin our list.
1. Pilots (Average Annual Salary: $99,640)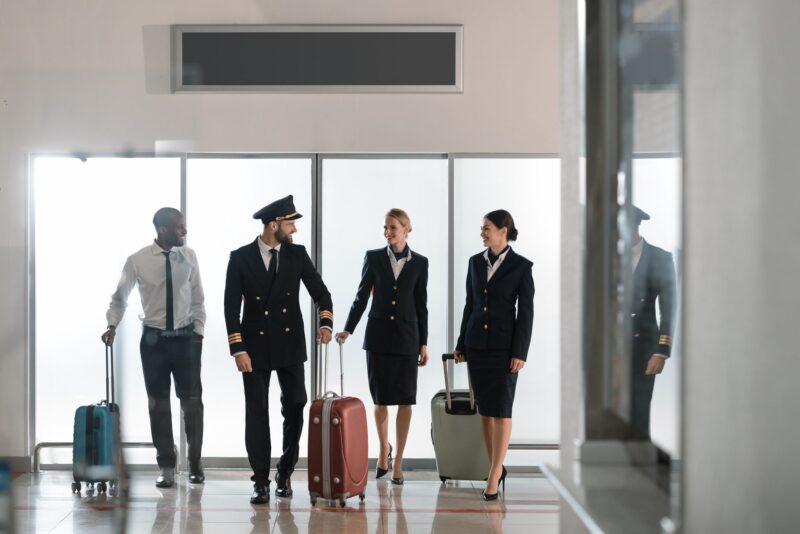 Commercial pilots fly and navigate helicopters, airplanes, and other aircraft. Primarily, these pilots fly airplanes for other purposes including rescue operations, charter flights, aerial photography, or firefighting. On the contrary, airline pilots only fly airplanes to transport people and cargo on a fixed schedule, unlike commercial pilots.
If you are considering a job opportunity in the commercial pilot field, you will need a license from the Federal Aviation Administration (FAA).
To qualify as an airline pilot, you must hold a bachelor's degree through a university/college offering desired aeronautics or aviation degree approved by the FAA. Moreover, you need to pass the Civil Aviation Authority medical, which includes tests on your hearing, fitness, and vision. This is one of the best paying jobs in transportation.
2. Logistics Professionals (Average Annual Salary: $63,697)
Are you confused between logistics with transportation? Although there is much similarity between these two sectors, they are not entirely the same. Logisticians use software to plan, control, and execute the product's improvement.
Logistics involves coordinating vehicles, roads, freight carriers, and ports. However, transportation involves moving products, materials, or people between destinations. Yes, we can say that transportation is one part of logistics.
Becoming a logistics professional can help you earn pretty well, the range can go from $61,340 to $2,31,343 annually. The logistics industry is vast.
You can choose from different positions, from an intern to an analyst to the vice president or director. You can opt for vice president or director of a logistics firm, only if you are qualified, and experienced in this field.
You will be responsible for leading the logistics team. Plus, performing your duties as a vice president will require you to make all decisions. They are also in charge of overseeing the budget of the logistics department and ensuring all operations run efficiently.
3. Truck Drivers (Average Annual Salary: $90,989)
Truck drivers pick up goods and materials from one place and deliver them as instructed. The truck drivers verify loads of accuracy and are responsible for loading and unloading cargo. Besides, they are also liable for complying with all safe work processes and practices and essential vehicle maintenance.
Most truck drivers operate trucks with an average gross weight of their vehicle exceeding 26,000 pounds and deliver goods within the city or inter-city. They usually have specific routes but may also span multiple states.
The salary of truck drivers ranges from $45,000 to $1,38,000. Let's check out the different truck driving jobs you can opt for:
Tow Truck Drivers: Tow Truck drivers are the rescue agents. They arrive at a location of an accident or vehicle breakdown, connect the vehicle to the truck, and tow the vehicle back to the designated place, a junkyard or service station. These truck drivers must also perform roadside repairs, jump-start cars, change tiers, etc.
Dump Truck Drivers: Dump Truck drivers load, haul, and dump waste old goods from industrial or construction sites. These drivers acquire special permits to transport debris, dirt or garbage to and from different locations. These trucks are well-equipped with open beds, which allows the transportation of coal, gravel, or rocks.
Light Truck Drivers: Besides loading and unloading, the primary purpose of light truck drivers is to pick up merchandise products from a distribution center and deliver it to a particular site.
Tractor-Trailer Truck Drivers: Tractor-Trailer truck drivers are long-haul drivers that do not deliver goods within the city. They only cover intercity routes that sometimes span multiple states and exceed a total weight of 26000 pounds for the vehicle.
These drivers plan routes, obtain certifications and inspect their vehicles to transport raw materials or goods to a different state or country. They are professionals who aim to maintain clean driving records.
4. Cargo Loaders (Average Annual Salary: $52,284)
The average basic annual salary of a cargo loader is $48,616. However, they are estimated to make an additional $3,668 annually.
These professionals keep records of all goods or materials loaded and unloaded in the trucks. They are also responsible for loading and unloading the items safely from or into the warehouse.
Cargo loaders also track deliveries and orders upon arrival or departure. This is one of the best paying jobs in transportation.
5. Marine Engineer (Average Annual Salary: $90,000)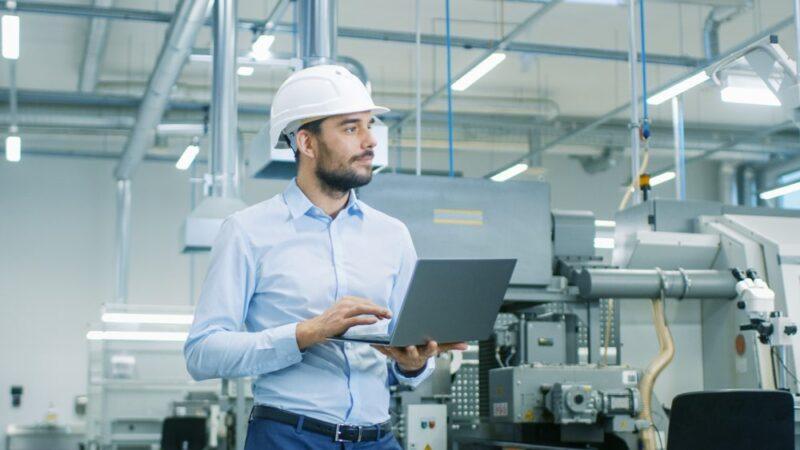 Marine Engineers are responsible for designing, testing, and managing ships, boats, and other water vessels. Not only vessels, but these engineers are also liable for repairing marine apparatus, and equipment.
Marine engineers typically work in offices and have technical know-how about ships, their parts, and other equipment. They analyze projects and design solutions using engineering design software such as AutoCAD and Rhino3D.
If you are considering becoming a marine engineer, let us tell you it is a lucrative career. But, you may need a bachelor's degree in marine engineering, naval architecture, or a related field, such as engineering.
Also Read: 24 Best Paying Jobs in Real Estate Investment Trusts
6. Railroad Engineer (Average Annual Salary: $95,650)
Working as a railroad engineer will require you to work on an engineering team at a railway company. Moreover, these professionals ensure the safety of the train passengers and all the crew members.
Railroad Engineers operate locomotives to transport individuals from one place to another. Simultaneously, they are also responsible for transporting cargo between cities.
Railroad engineers' primary role is to inspect the track to ensure that there is any potential danger or safety issue. They abide by all the safety regulations before the beginning of a journey.
If you are considering opting for this profession and building your career as a railroad engineer, you need certification from the Federal Railroad Administration.
7. Airtraffic Controller (Average Annual Salary: $83,226)
The primary concern of air traffic controllers is safety. Yes, besides ensuring the security of all passengers, and crew members, these professionals are also responsible for directing aircraft efficiently to minimize delays. But how? They manage the aircraft flow, guide pilots during landings and takeoffs, and monitor the aircraft during the whole time it flies.
Air traffic controllers' role is crucial, and they must ensure diligent monitoring after an aircraft takes off until it lands. Moreover, they prevent air crashes from occurring by coordinating air traffic and keeping all the aircraft at a required distance.
Air traffic controllers are also authorized to change flight courses as they ensure the safety of the passengers and the whole team inside the airplane. This is one of the best paying jobs in transportation.
8. Transportation Coordinator (Average Annual Salary: $65,758)
The primary role of a transportation coordinator is to dispatch drivers after establishing parameters by reviewing scheduled cargo, requisitions, distances, and other important information. The objective is to save time and money by determining how effective the route is.
These coordinators also use computer software to help them design and modify existing schedules. These professionals create new timetables and are authorized to modify the existing ones.
If you pursue this career, you will also need to assign routes, create operational reports, plan shifts for other employees, and build user manuals.
9. Bus Drivers – Transit and Intercity (Average Annual Salary: $36,409)
Your career as a bus driver can be rewarding. The duties of bus drivers are not just confined to driving. You might need to interact regularly with passengers to ensure they are helpful and courteous.
The primary role of bus drivers is to pick up and drop off passengers at designated destinations. These professionals follow a planned route according to a schedule. Some drivers cover regular routes such as work, shopping malls, or schools. However, some perform sightseeing tours and chartered trips.
Another vital thing they must pay heed to is traffic laws and state and federal transit regulations. They may also be responsible for helping disabled passengers to get on and off the bus.
Some other essential requirements to build your career as a bus driving professional include diligent hearing ability, hearing-eye coordination, patience, physical well-being, and visual ability.
10. Locomotive Drivers (Average Annual Salary: $48,595)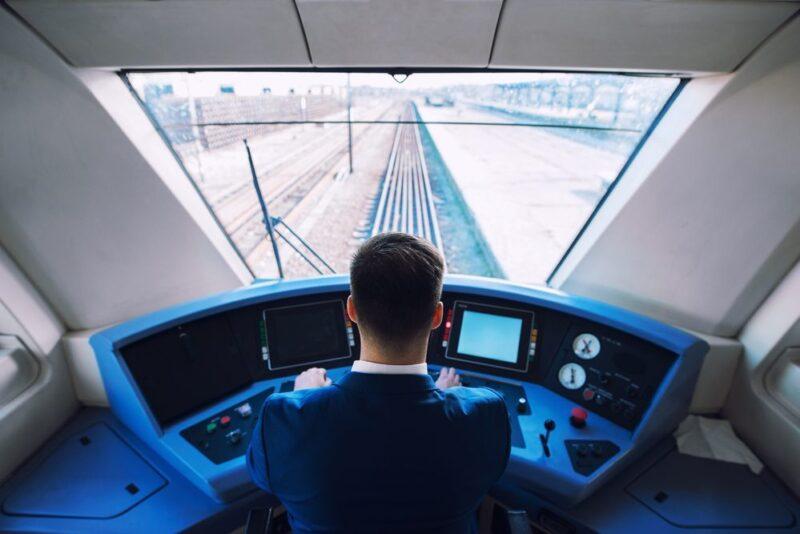 Are you searching for one of the highest paying jobs in transportation? Locomotive driving is one of the finest professions where you can build and grow your career.
Locomotive drivers, also known as train drivers, engine drivers, or motorman, are responsible for operating railcars, trains, or other rail transport. These drivers are trained to fix minor faults and to carry out maintenance activities to ensure the rail transport is in optimal working condition.
They also communicate with crew members to ensure they are complying with safety regulations. This is one of the best paying jobs in transportation.
Also Read: 19 Highest Paying Customer Service Jobs
11. Flight Attendants (Average Annual Salary: $82,426)
You can become a Flight Attendant if you want to build your career in one of the highest paying jobs in transportation.
Besides giving you a lucrative opportunity, flight attendants allow you to interact with different background people. Yes, if you love travelling and are interested to learn about different cultures and customs, it is a magnificent profession you can opt for.
Flight attendants uphold safety protocols and ensure emergency equipment is present in the aircraft. They also assist the passengers in an airplane with special requirements and organize emergency medical treatment if any of the passengers get anxious or ill. Moreover, they also instruct passengers on what to do during an airplane evacuation before takeoff.
The only drawback of getting into this profession is that you may have to work during unpredictable working hours, including nights and weekends. You may also spend the night far off the city for several days.
12. Material Moving Machine Operators (Average Annual Salary: $33,150)
These professionals operate, maintain, and monitor warehouse or cable equipment to move and lift machines, products, or other materials. Machine operators also operate forklifts to move materials, goods, and machinery.
They are liable to carry out tasks related to cleaning and quality checking their machinery and ensure everything works as it should. To become a machine operator, you need training or certification, an associate degree or relevant on-the-job experience.
13. Hand Laborers and Material Movers (Average Annual Salary: $46,820)
Do you know the best part of choosing this profession? This stream does not require you to hold a formal education certificate or degree, you can become a hand labourer or material mover with your strong urge and skills.
The primary role of hand labourers and material movers is to wrap or pack products by hand. They may also use mini tractors to load goods onto trucks, vessels, or aircraft.
Hand labourers often clean vehicles and record all the products or materials they pack or wrap. These professionals move materials to and from storage and production areas, delivery trucks, containers, and ships. This is one of the best paying jobs in transportation.
14. Highway Engineers (Average Annual Salary: $1,02,117)
The core operations of highway engineers start from planning, estimating, designing, and implementing the project. They examine present traffic patterns to estimate project expenses and set the budget accordingly.
But what makes this profession a diverse and rewarding career? Their duties include preparing design specifications, conducting site surveys, organizing deliverable packages, and much more.
You might also need to alter the structure of the existing roads. Besides building roads, highway engineers are responsible for constructing highways, interchanges, bridges, underpasses, and related transport infrastructure.
To pursue this career, you will need a bachelor's degree in civil engineering or a related field. Your experience and skills will determine your salary, but it typically falls between $91,050 and $1,14,536.
15. Train Conductor (Average Annual Salary: $37,050)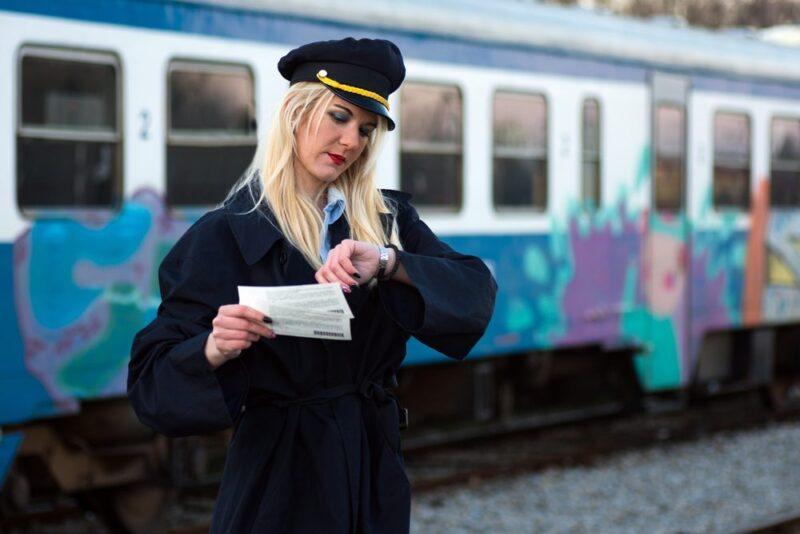 As the train's crew member, the train conductor is responsible for ensuring the safe arrival of cargo or passengers to their destination.
The primary responsibilities of a train conductor include sliding tracks, ensuring all passengers or cargo is getting on and off safely, making announcements over the public address system, or splitting up trains in yards.
Train conductors supervise the everyday duties of the crew and keep an eye on the loading or unloading of cargo at each stop. If the conductor handles the train with passengers, he is liable to check the tickets and travel documents by walking through the carriages during the journey.
Furthermore, they also inform the passengers of the upcoming halt and check the track for any issues. He is also responsible for coordinating with other staff regarding the timetable. This is one of the best paying jobs in transportation.
Also Read: 13 Best Paying Jobs in Marine Transportation
16. Crane Operator (Average Annual Salary: $46,068)
The primary objective of getting into any profession is to earn money. Isn't it? However, if you become a crane operator, you will not only be able to make a handsome amount of money but develop skills that are consistently in demand.
Crane operators usually work at construction sites, both residential and commercial. Primarily, these professionals lift and move materials around a construction site ensuring all work is carried out safely.
You can become a crane operator if you understand driving and maintaining heavy machinery and are practically minded.
17. Warehouse Manager (Average Annual Salary: $92,616)
Warehouse Manager is one of the best paying jobs in transportation sector today. Some of their primary duties include overseeing, receiving, warehousing, maintaining, and distributing operations. These professionals set up the layout and ensure efficient space utilization.
The warehouse managers also organize and retrieve the activities related to storing goods or products in the warehouse. They onboard new employees to the team, oversee their activities and evaluate their progress.
These professionals must maintain inventory details and fast-moving goods and check if everyone in the team adheres to security measures. They are also liable for ensuring a risk-free environment.
18. Cab Drivers (Average Annual Salary: $37,765)
If driving is a passion for you, pursue it and earn money by providing services as a cab driver. It is the perfect way to earn a decent amount for those looking to meet new people and adores driving.
The drivers can pick up customers from their starting point and drop them off at a specified destination. The amount they charge is determined by the time of travelling (peak or off-peak hours).
This profession demands a polite and outgoing attitude as you need to deal with new people. If you have enough funds and afford to purchase a car, the best thing is to own it. However, renting them is always an option, just like many other taxi drivers do.
Another vital thing to be the ideal candidate for this position is to know all traffic rules and routes to each destination (for the city you will be driving the cab in).
Cab drivers are also responsible for assisting passengers with their luggage and helping specially-abled passengers.
19. Dispatchers (Average Annual Salary: $36,085)
Are you looking to help the community and earn a considerable sum simultaneously? Did you think of becoming a dispatcher? If not, this is the right time to think about this profession.
Besides helping the community, becoming a dispatcher will allow you to support emergency response in a fast-paced and high-stress environment.
A dispatcher's role is identifying and prioritizing emergency calls and fulfilling requests related to the courier or taxi. First, they receive the customer's request (via phone), and then they speak with mobile units.
Dispatchers must have all the recordings of the calls and often collaborate with other dispatchers.
20. Water Transportation Worker (Average Annual Salary: $72,000)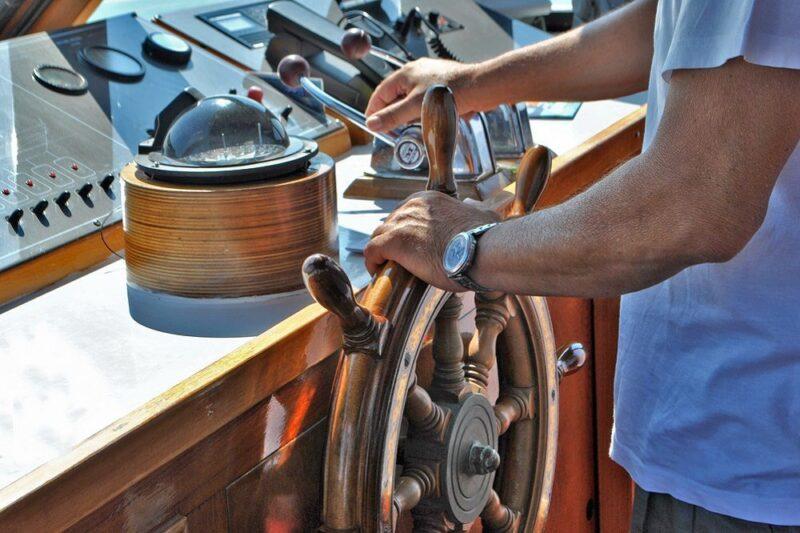 Undoubtedly, water transportation work is amongst the highest paying jobs in transportation. Starting from operating, managing and maintaining ships, their role entails preserving cargo and passenger safety.
The common classes of water transportation workers include ship operators, sailors, ship engineers and captains.
These workers are also employed by deep-sea container ships that carry manufactured products or bulk carriers that transport coal, iron ore, and other heavy items. They are also hired by tankers that move gasoline and other liquids from one place to another. This is one of the best paying jobs in transportation.
Also Read: 18 Best Paying Jobs in Major Banks
How much can you earn in Transportation Industry?
The salaries in the transportation industry can range from $24,000 to $8,09,000. So, what determines your annual salary in the transportation industry and the best paying jobs in transportation? It depends on the job/position, location, company, category, skills, education, experience, and other factors.
For instance, pilots earn more than $100,000 annually, whereas transportation coordinator earns around $50,000 per annum.
Is Transportation a Good Career?
A career in transportation can be fulfilling. So, the answer to this question is yes. Specifically, if one is looking for entry into a sector that does not require you to possess multiple educational requirements. However, you must be mindful that being in the transportation industry might need you to spend irregular working hours doing the job and a long time away from home.
The best part about the transportation industry is that it offers advanced career opportunities, excellent salaries, and job security. The transportation and logistics cluster has more than 13 million jobs and is estimated to grow by more than 7% in the next 10 years.
FAQs
After learning about the best paying jobs in transportation, here are some common questions that people ask when searching for jobs in transportation.
1. What can I do in Transportation?
You can pursue all jobs in the transportation industry available in aviation, trucking, railroads, or the shipping industry. Some commonly opted jobs include traffic manager, rate analyst, system manager, dispatcher, and transportation manager.
However, if you want to make serious money, get your hands on these highest paying jobs in the transportation sector listed in this article.
2. Which driving job offers the highest pay?
If you want to earn a significant income annually by doing a driving job, then Airport Shuttle Driver offers the highest pay ranging from $35,000 to $1,01,000 per annum.
3. Which degree is best for entering the transportation industry?
Some of the best degrees you can pursue to get a job in the transportation sector include:
Bachelor's Degree Transportation Manager
Bachelor in Transport and Forwarding Logistics
Bachelor of Science Degree in Tourism and Transportation Management
Bachelor of Organization and Management of International Traffic
4. What is the scope of transportation?
Any product or system that moves goods or people from one place to another is categorized under the transportation industry. Besides transporting products or people, transportation also encompasses designing airport pavement, traffic signals, toll plazas, highway elements, parking facilities, etc.
These aspects are covered under the transportation engineering segment, which aims to design systems to ensure the safe and comfortable movement of people and goods.
5. What is the difference between logistics and transportation?
Logistics facilitate the management of product movement within the supply chain. It coordinates and moves resources, including materials, equipment, people, and inventory.
However, the transportation industry focuses solely on the actual movement of products or people via ground, water, or air. To make it clearer, transportation management is considered a subdivision of logistics.
The transportation industry is essential for the economy, without which movement of products or people would not be possible. The common sectors include trucking, railroads, airlines, shipping, and logistics firm, all of them offering best paying jobs in transportation. Moreover, the possibilities in this industry are endless as companies have more financial and strategic freedom, boosting the ability and willingness to challenge issues that have existed for years.