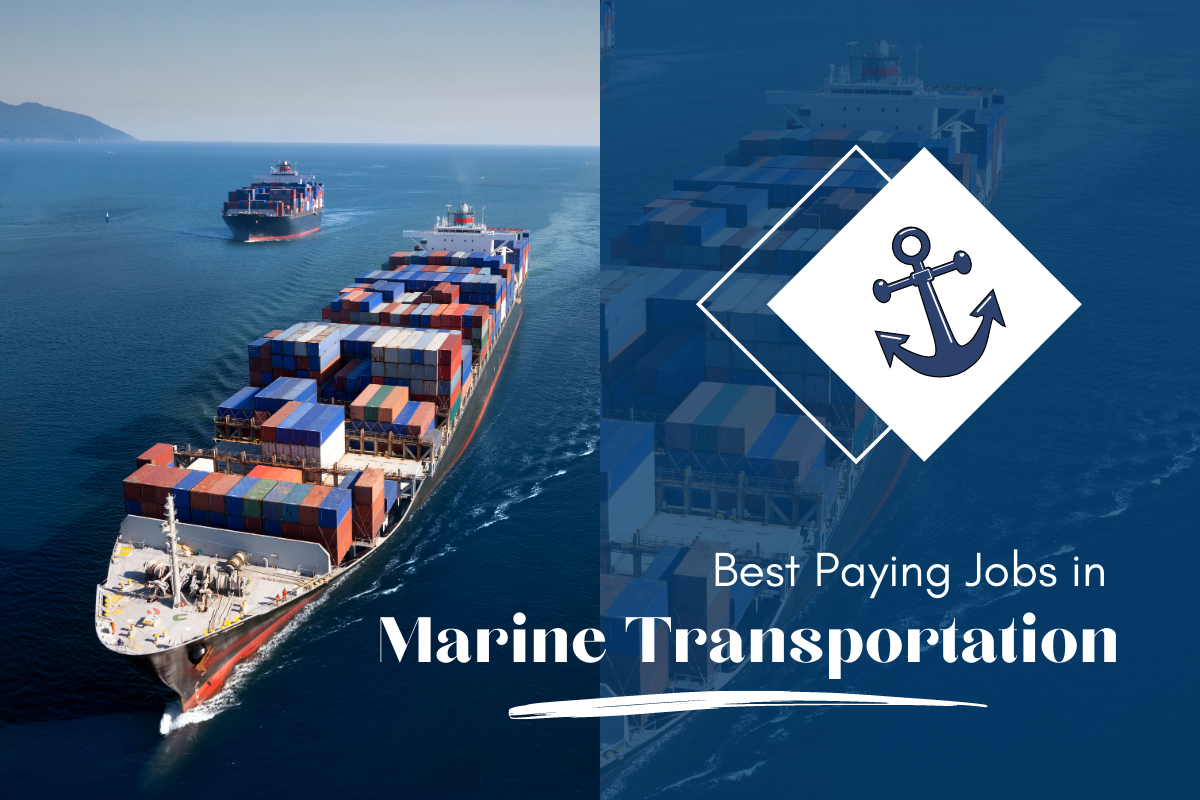 The field of marine transportation offers numerous career opportunities with attractive earning potential. This industry plays a crucial role in global trade and logistics, facilitating movement of goods and people across the globe. In this article, we will look at the best paying jobs in marine transportation, that demand unique skills and expertise. These positions require technical knowledge, leadership capabilities, and understanding of maritime regulations to ensure efficiency.
What is Marine Transportation?
Marine transportation refers to the transportation of goods and people via water. Maritime commerce makes up a considerable portion of our global economy and has been for centuries. It is also essential for carrying food, fish, and other raw commodities. Shipping might be a lucrative career path with several prospects for progress and growth.
The shipping industry includes transporting vehicles, equipment, and other goods by sea. Typically, freight and naval ships are used in Marine transportation. There are various ways to transport materials, and they may involve private, government-owned, or leased vessels.
Shipping is a career that can be pursued successfully if you can embrace both the business and technical aspects of your work. Shipping professionals are open to various lucrative opportunities that lead to career advancement, and incredible rewards.
While most people think of shipping as a way to travel from one place to another, maritime transport is a deeper concept. It includes a wide range of sectors that rely on the free movement of products between nations.
13 Best Paying Jobs in Marine Transportation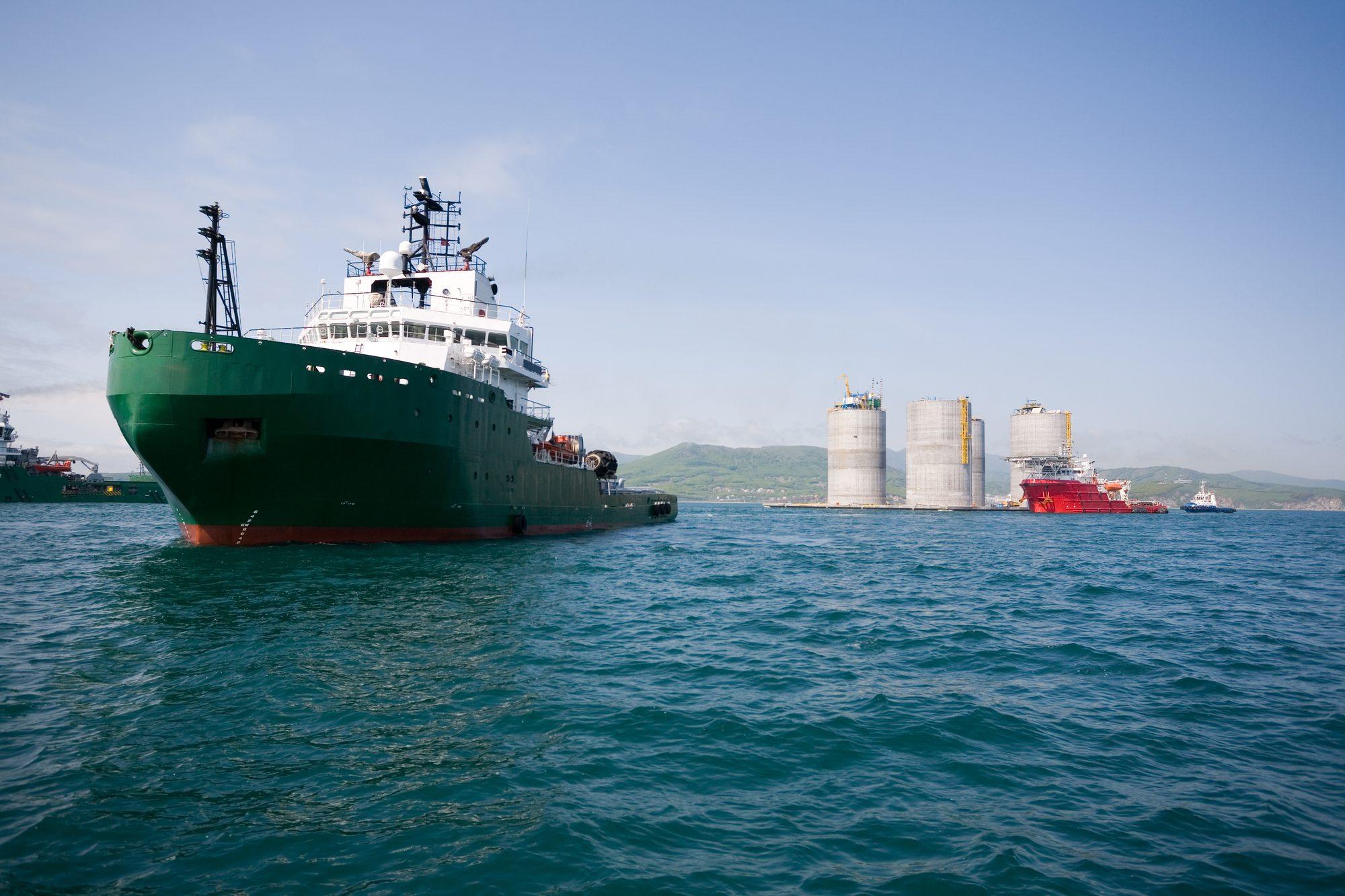 Working in the shipping industry requires a particular set of skills. The shipping industry needs professionals who are trained to be ready to deal with unexpected circumstances. In addition, individuals leaning toward career paths within the shipping community must be able to react quickly and effectively when things go awry. Let us now begin our list.
1. Port Captain
If you love adventure and overseeing maritime jobs intrigues you, Port Captain is the best position you can choose for your career. As a port captain, you are responsible for supervising the ship's entry and exit to the ports of your jurisdiction.
As a port captain, you will have to handle a variety of responsibilities at a time. You must guarantee that all requirements are satisfied for the port to operate smoothly and effectively. Port captains are also responsible for ensuring that the port meets all maritime safety standards, that includes the crew must be qualified and competent, and the ship is well equipped.
Port captains oversee a harbor and ensure all safety measures are in place. In addition, they are responsible for the transportation of goods by water. This involves managing the entire operation of a ship, maintenance and operations, cargo loading and unloading, and determining whether the vessel is in appropriate condition before starting its journey. A port captain also monitors shipments for safe passage when traveling across oceans or any water body, ensuring that they arrive at their destination safely.
2. Port Engineer
A port engineer is responsible for the technical aspects of a port's operations and infrastructure. These engineers also help manage an area's safety systems, including docks and cranes.
To be a port engineer, you must have several qualifications. Working as a shipyard worker at a prestigious ship repair facility, you'll need to be proficient in English and have superlative technical skills. This is one of the best paying jobs in Marine Transportation.
You will be expected to train young workers on site so they can take over your job when necessary. You'll also be responsible for ensuring that all equipment functions correctly and all safety standards are met during any project.
3. Ships Security Officer
If you have a strong background in law enforcement, you can make a lot of money as a ship security officer (SSO). These officers are an essential aspect of the ship transportation industry. They ensure that no security danger makes its way onboard the ship.
The SSO ensures that no unauthorized individuals are on board and that no damage or theft occurs. The position ensures that the necessary regulations are followed during inspections and meetings with other officials or organizations.
4. Marine Mechanic
If you are looking for a marine job, and you already have knowledge of repairing boats, this job is perfect for you. A marine mechanic is a skilled worker in the maintenance and repair of automotive and watercraft engines. Working on these engines is part of their work description, which includes understanding mechanics and troubleshooting.
The mechanic is responsible for keeping a variety of small boats, including motorboats and tugs, in good condition. This entails maintaining engines operating correctly and the mechanical systems in excellent working condition. You may also be required to inspect machinery parts and retain any other items that need fixing or replacing.
5. Naval Architect
Naval architecture is a profession that must have good ability for mathematics and its applications, design ability, communication skill, and critical thinking.
These architects design, maintain and repair all types of naval equipment. This includes ships, boats, and watercraft. Naval architects collaborate with experts to create ship design concepts and models. Their expertise has evolved into working with such diverse fields as mathematical modeling and structural engineering.
The duties of a naval architect differ depending on the type of ship being designed. From creating prototypes to producing ground and sea models, your role can range from managing projects to creating designs.
Also Read: The 15 Highest Paying Railroad Jobs

6. Vessel Operator
The vessel operator has a variety of duties as well as responsibilities. They supervise the crew, who must be responsible for their assigned tasks, ensuring loads and adequate safety. This job belongs on this list of best paying jobs in Marine Transportation.
As a vessel operator, you will be in charge of many areas for a ship's functioning. You need to have strong analytical skills to determine how to increase efficiency by considering issues like voyage planning and crew management. They are primarily concerned with a vessel's safe and efficient operation at sea and during port calls.
7. Marine Superintendent
Ship superintendents have one of the highest-paying professions in the maritime industry. Ship superintendents play a role in the maintenance and repair of ships. They are found in the shipyards and docks, where they have to make sure that all necessary repairs are made on time so that no damage occurs to the ship or its cargo.
To determine what kind of repairs are needed and the project's budget, you oversee all shipyard operations, such as planning and design, construction, dock handling and maintenance, and accounting. You ensure that the work is done carefully based on quality standards. You also have to report your findings to the owners or customers in case there are any problems with the ship's safety or seaworthiness.
8. Oil Driller
Drilling for oil and natural gas is a method of obtaining natural gas and oil from the earth's crust. In this process, oil drilling rigs may be onshore or offshore.
In the offshore oil and gas industry, an oil driller is a crew member on offshore oil or gas rigs. Their work involves assembling, operating, and repairing well-drilling and oil-drilling equipment. They also supervise the other personnel of the drilling crew.
Oil drilling is among the most hazardous jobs in the world today. Anyone in this dangerous profession can easily be killed during a drilling operation. Oil Drilling equipment is very complex; therefore, it requires much-specialized knowledge.
9. Ship Broker
When you're seeking a new professional path and want to generate money, you have a lot of possibilities. In the world of shipping, joining a shipbroker company might be one of the best decisions you have made as you land a position as an intermediary between ship owners and charterers.
When you work as a shipbroker, you arrange the movements between freight owners and contractors. You need to know the rates for different types of ships and the procedures to be followed when informing your clients about upcoming cargo transfers. Being a shipbroker can prepare you for a bright future in this highly competitive industry.
10. Marine Surveyor
If you enjoy working at sea and want to get involved with some of the most interesting and exciting projects, you might want to consider your career and play the roles and responsibilities of marine surveyor.
These surveyors play a vital role in ensuring that cargo gets loaded and unloaded onto and from ships hassle-free. They inspect for damage to the ship's cargo, cargo holds, and the vessel itself for defects or leaks and make recommendations on how efficiently they can repair the problems or prevent them from occurring.
Surveying commercial ships is a large part of the work of marine surveyors. Marine products, including cargo, fuel, and food items, must be inspected before they can be loaded on a ship.
Also Read: 15 Best Paying Jobs in Electric Utilities Central

11. Marine Engineer
A marine engineer is a responsible career choice for those who want to be part of the creation, maintenance, and expansion of naval ships. While working as a marine engineer, you will need to have a keen eye for detail and an ability to recognize problems before they arise.
It is an exciting career and can lead to jobs in other areas, such as planning and manufacturing. A marine engineer should be capable of researching, designing, developing, and building new navy vessels. If you are looking for the best paying jobs in Marine Transportation, do check this one out.
A marine engineer is required to have an understanding of engineering principles and theory as they relate to shipbuilding. They may also be able to work on existing boats, operate in a team atmosphere, and manage full-size shipbuilding.
12. Ship Fitter
A ship fitter is a significant player in maintaining a ship's exterior and interior. A ship fitter gets paid well for their work on the sea. As a shipfitter, you must be skilled in this profession. You will oversee the cutting and joining of massive metal sheets in a ship's hull and decks.
You also work at great heights on board the vessel and do welding work to ensure that the sheets arrive where they belong and perform other jobs. It is among the highest-paying occupations in the marine transportation industry.
Shipfitters are employed by commercial enterprises, such as oil companies, shipping lines, and cargo fleets. This includes welding and riveting metal objects (such as plates, beams, and girders), using different fasteners, nuts, bolts, and anchors.
13. Deckhand
Several occupations require hands-on work. It is a job that can be performed as a deckhand and might be ideal if you want easy hiring, and you are fine to perform roles as general labourers on the ship, and day to day duties vessel cleaning.
Deckhands have extensive duties ranging from navigating the ship to performing engine maintenance. They do manual chores, ensure the general safety of the ship, help with clean-up on board, unloading and offloading cargo, and much more.
The responsibilities of Deckheads are also based on the vessel's schedule and purpose. To be a competent deckhand requires dedication and perseverance to learn from experienced crew members working aboard a boat. No wonder this job is among the best paying jobs in Marine Transportation.
One of the essential things a deckhand should know is how to give commands to the crew. A deckhand should be physically fit because they will be on the job 24 hours a day and lifting items for visitors. Being responsible and deserving of their position are qualities that make a good deckhand.
Benefits of Working in Marine Transportation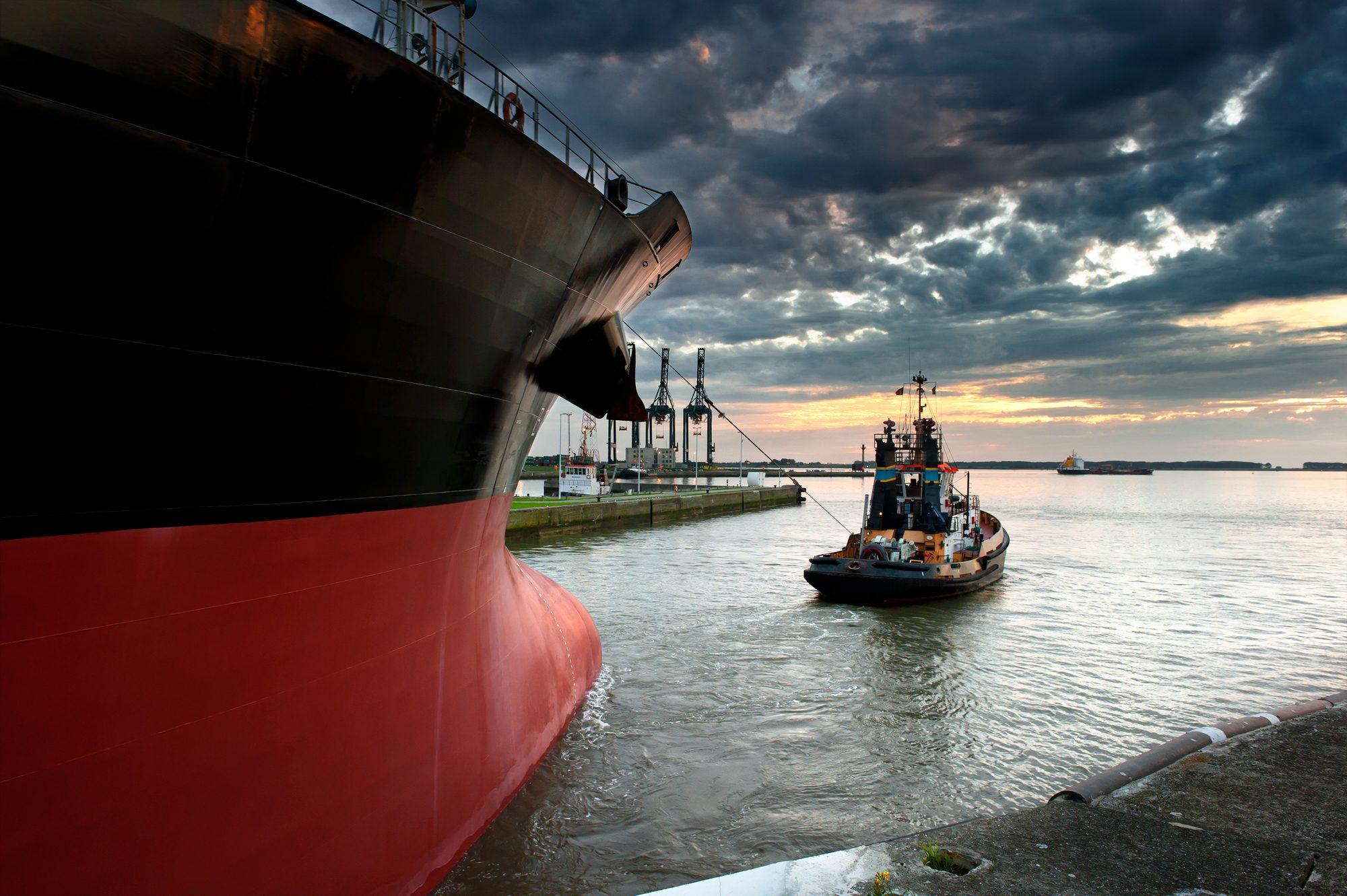 Marine transportation is one of the fastest-growing fields in the world. Today it's a thriving career one can opt for. Therefore, a lot of people are looking for jobs in marine transportation. If you are interested in such a career, let's get you through the numerous benefits of this field that will make you more excited about all the jobs in marine transportation.
1. Explore the world
If you're looking for a job that can provide you with ample travel opportunities, global exposure and help you learn about other cultures, a career in marine transportation could be a perfect fit for you. Marine sector careers offer one of the best opportunities to travel the world.
Modern-day ships travel the world's oceans, taking cargo back and forth between continents and traveling to exotic locations. Several professionals work on ships and employ marine transportation technology for business.
2. High salaries
Most marine transportation employees earn higher salaries than average workers. This is because careers have a high financial reward, especially for those who have worked for a long time and accumulated considerable skills. A job as a marine transportation employee also offers a significant income with tax-free perks.
3. Rapid professional advancement
The marine sector is a booming business, and with rapid professional advancement comes the pleasure of challenging work and rewarding benefits. Working in this competitive field comes with its own set of rewards. It has a diverse job market, with many career opportunities and paths. The job market for Marine Technicians and Engineers is constantly changing as the industries evolve.
4. Long-term vacations
Long-term vacations are not just a luxury. With up to four months of vacation time given to employees, it is not uncommon for individuals in this line of work to take advantage of this benefit.
As an employee in marine transportation, you will be far away from home. This is unavoidable. But this can be minimized with the help of generous vacation benefits — less frequent than in some other industries but still substantial enough to help you enjoy a long-term rest from your job.
5. Transferable abilities
Working as a seaman in a marine transportation company allows you to work with different types of people around the world. There is a lot to learn about working in the Marine business. It comprises many other jobs and aspects you could spend your whole life going through.
However, one of the biggest reasons to work in marine transportation is the possibility of training to apply for varied positions in other roles in the same industry. You may know people who have worked as crew members on a ship or know someone who has worked as a cook or even served as an engineer inside a ship. Each job requires specific characteristics and skill sets that transfer between positions.
Also Read: 19 Highest Paying Customer Service Jobs
The field of marine transportation offers numerous high-paying opportunities for professionals. Pursuing a career in this sector can lead to lucrative financial rewards and a fulfilling journey in the maritime industry. While you could go on to be a manager or trainer, you will gain broad knowledge and skills that make your marine transportation career even more valuable.