Are you looking to buy shares and diversify your portfolio? Then you must have come across several Tata Group shares in the market. Most of the Tata stocks are multibagger stocks with huge potential. Along with many blue chip stocks, you can find several penny stocks in the Tata Group shares list as well. These penny stocks are perfect if you want to invest less and want to get bigger returns in the future. In this article, we will provide you with the full Tata Group penny stocks list.
What are Penny Stocks?
Penny stocks are equities that are traded at exceptionally cheap prices on the Indian stock market. These firm shares often have a relatively low market capitalization and a limited level of liquidity. Investors tend to stay away from penny stocks because of the lack of corporate information and the vague nature of their operations. But options in the Tata Group penny stocks list can also provide multi-bagger profits within a particular trading session.
Why Buy Tata Group Penny Stocks?
Here are some of the reasons why one should invest in shares from the Tata Group penny stocks list:
Can Become Multibagger in Future: Tata Group equities have the potential to rise in value quickly, and retail investors have a greater opportunity to profit from Tata Group equities than other institutions and at a substantially lower risk.
Get an Opportunity to Earn Short Term Profits: Tata equities are one of those penny stocks which might make significant market swings in a few days, allowing you to earn excellent short-term gains. Short-term investors can gain from the share price of these penny stocks rising significantly due to rumors regarding new and improved products and services. In contrast to the more reliable investing methods, this penny can also be a great way to achieve massive profits.
Low Pricing of the Shares: The availability of these penny Tata Group equities at incredibly low prices is one of its best advantages. As a result, you just need a minimal sum to purchase these shares from the Tata Group penny stocks list.
The Complete Tata Group Penny Stocks List
The Tata Group is a well-known brand name with operations across several sectors. The penny stocks of the Tata Group are not reliant on rumors and conjecture. These businesses have solid foundations and financial support, so with time, they will be able to evolve and expand on their own. Additionally, Tata Group penny stocks are supported by capable leadership and management. Let us begin our list.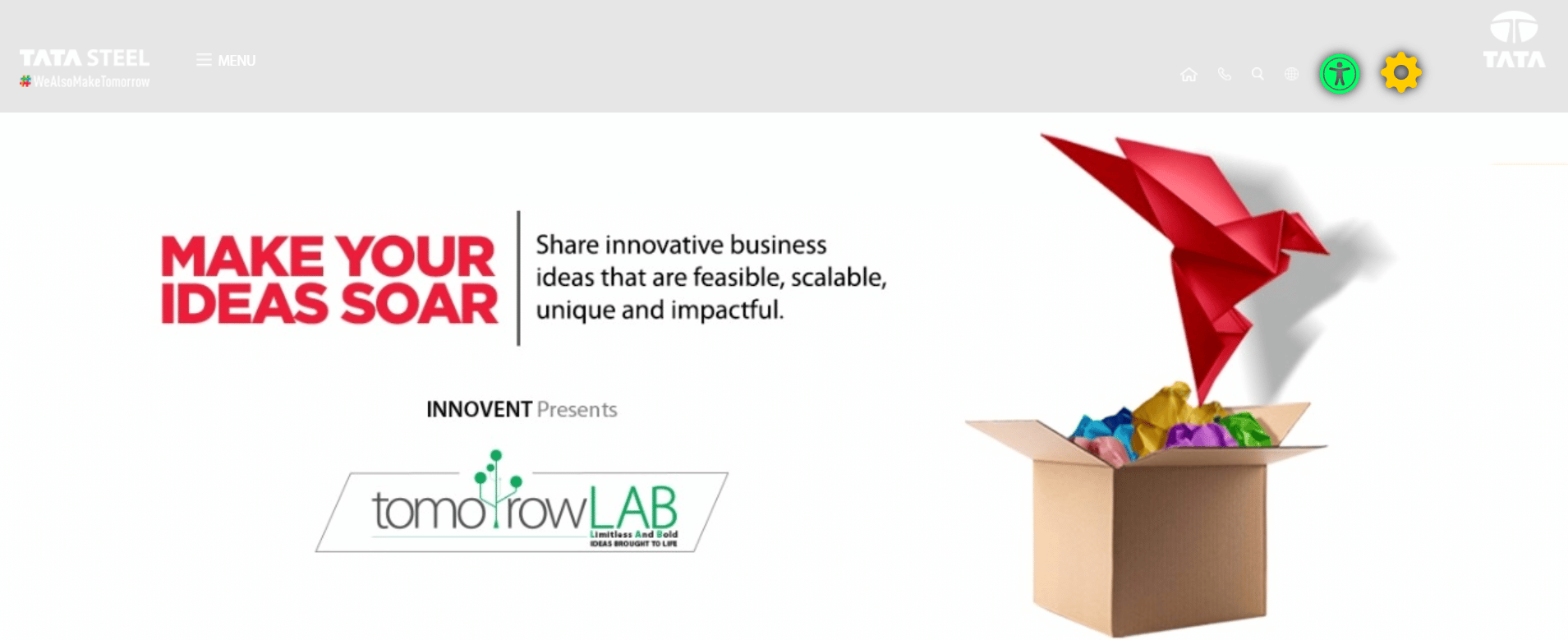 As the first consolidated steel factory in Asia, Tata Steel was founded in 1907 and is currently the second most globally diverse steel manufacturer in the world and a Fortune 500 corporation. Tata Steel, the sixth-largest steel business in the world with a current annual output of 30 million tons of crude steel production, has 100 wonderful years of expertise in the steel-making industry (MTPA). It is also one of the most coveted shares in the Tata Group shares list.
The main advantage is having captive mines for the essential raw ingredient, iron ore. This enables the corporation to weather tough times and increase profits when steel prices are rising, as they have been in recent quarters. Compared to its three-year CAGR of 15.27%, the company's yearly revenue growth of 55.52% surpassed it. This is one of the best in the Tata Group penny stocks list.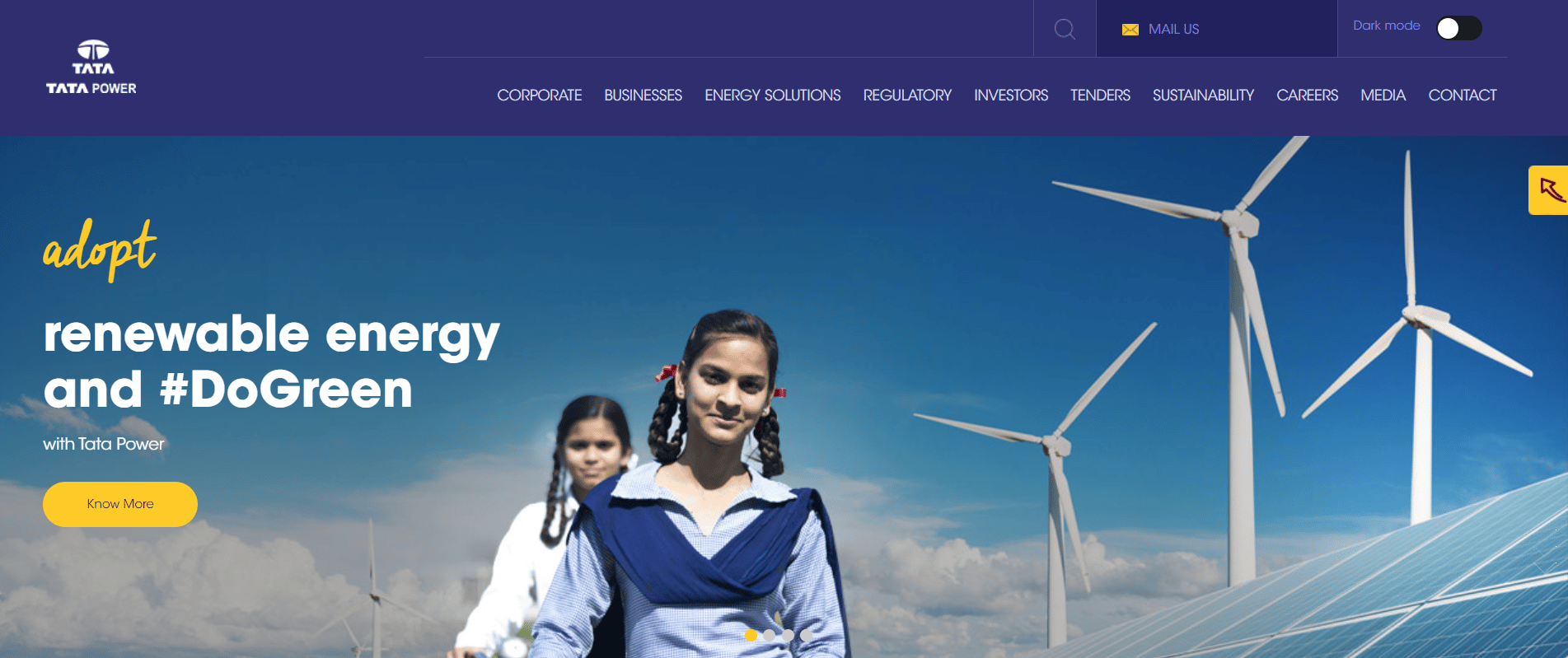 The main line of business for Tata Power Company Ltd. is the production, transmission, and distribution of power. It seeks to generate all of the power it needs from renewable resources. It is India's largest integrated energy corporation with a 10,577 MW installed capacity for electricity generation. According to IIM Udaipur's 2017 Responsible Business Rankings, Tata Power is rated third.
Tata Power was the first Indian business to supply more than 1 GW of solar modules in February 2017. Additionally, it produces solar roofs and has ambitions to construct 100,000 EV charging points by 2025. Revenue growth for the company exceeded its three-year CAGR of 12.92% by 32.91%.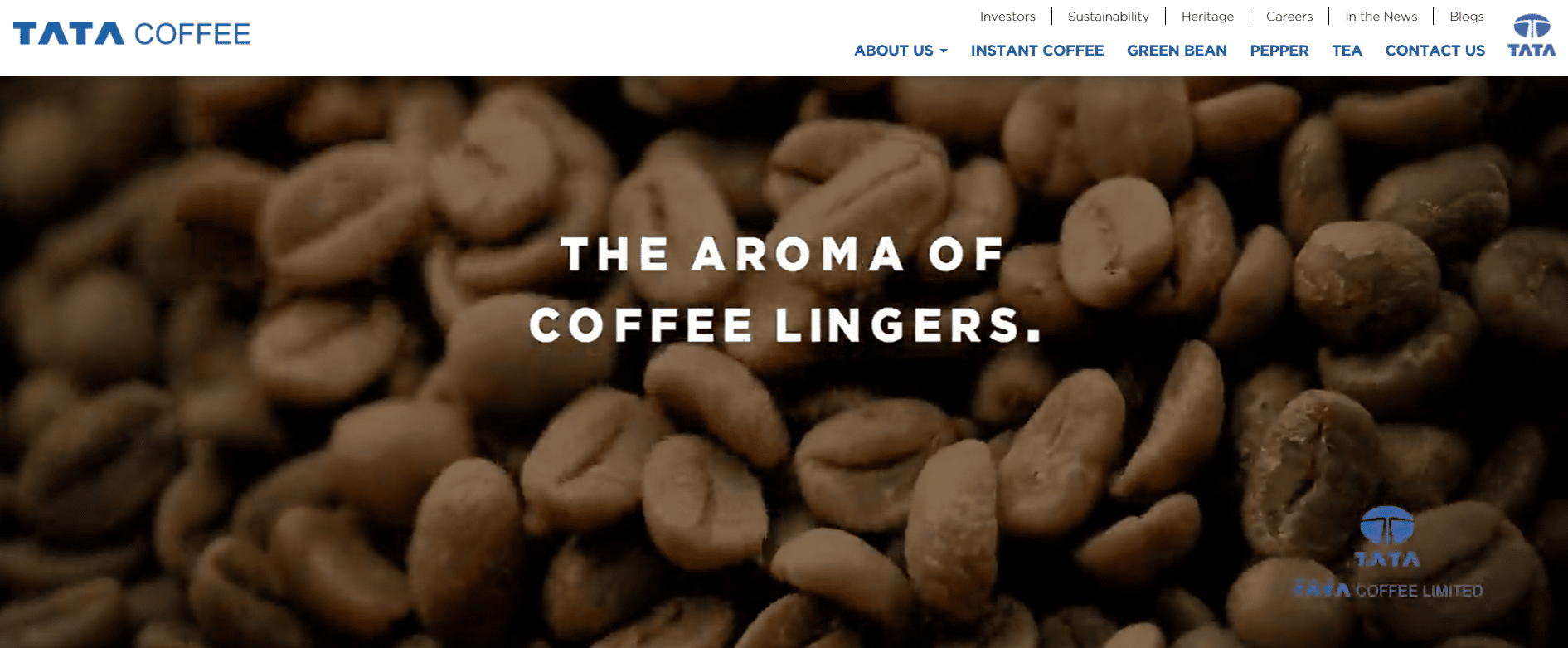 Producing and distributing tea and coffee in Indian and foreign markets is the Tata Coffee's main business. The firm produces coffee for its primary markets, including India, the USA, and various Commonwealth nations. They have 25 coffee and tea plantations stretched across 8,000 hectares of land in India that it owns and manages. It is also one of the largest corporate producers of black pepper, as they are grown in the coffee and tea plantations themselves.
Tata Coffee is the owner of several brands, including Eight-o'Clock, Sonnet, and Tata Coffee Grand. Additionally, it is the exclusive source of specialty coffee beans for Starbucks locations in India. Revenues at Tata Coffee have increased at a CAGR of 7.9% over the previous 3 years, while profits have increased by 25.5%.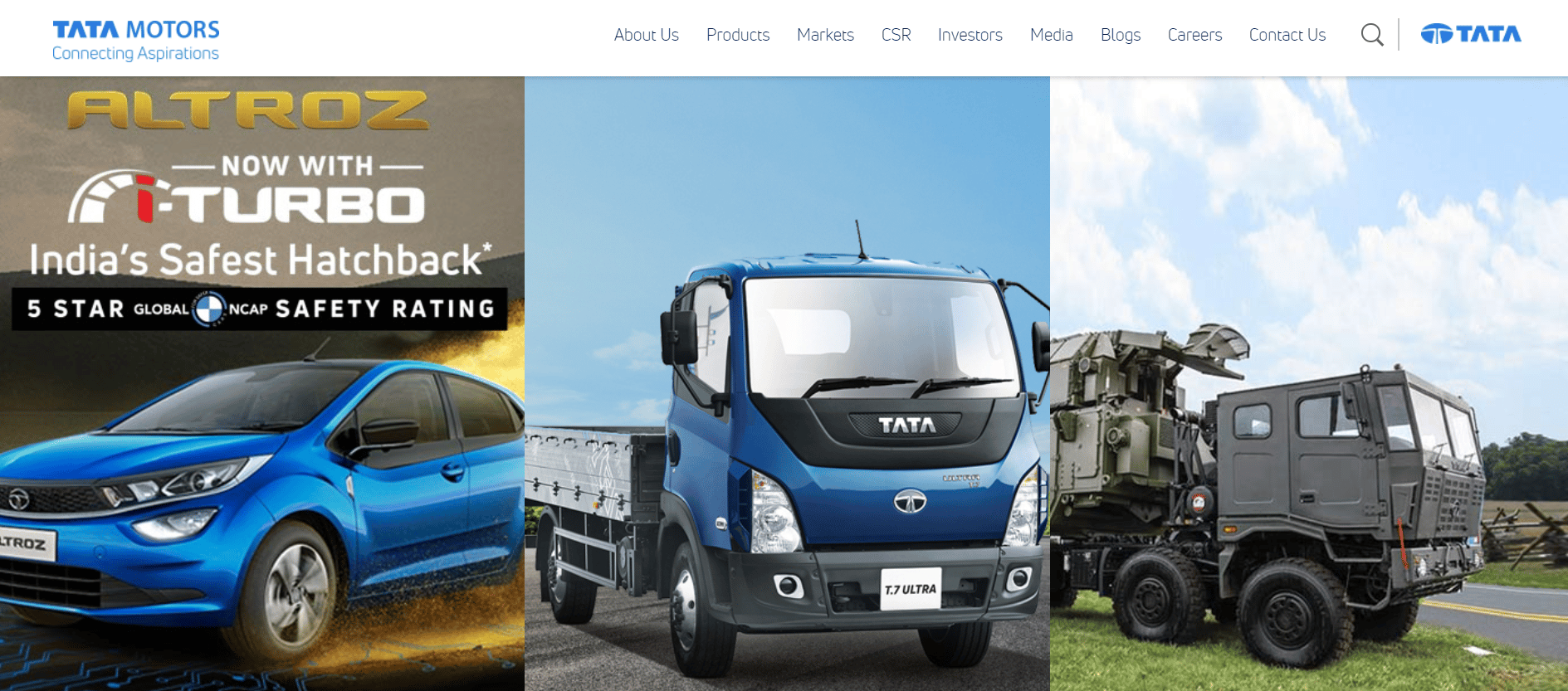 The Tata Motors Group is a well-known international automaker. It provides the globe with a vast and varied selection of automobiles, sports utility vehicles, lorries, buses, and defense vehicles as a member of the renowned multinational corporation known as the Tata Group. Through a robust worldwide network of subsidiaries, associate firms, and joint ventures, it operates in India, the UK, South Korea, South Africa, China, Brazil, Austria, and Slovakia (JVs).
By 2024, the corporation wants to be debt-free. This would require cutting back on capital expenditures and selling certain non-core assets. Some more pressing need for debt reduction will emerge for a subsequent cycle of re-rating. Compared to its 3-year CAGR of -2.6%, the company's yearly revenue growth improved by 11.52%.
Also Read: 24 Best IT Penny Stocks India to Watch out for

Comparison Table
Given below is a table containing all the necessary information about Tata penny stocks.
| | | | | | | | | |
| --- | --- | --- | --- | --- | --- | --- | --- | --- |
| Sr. No. | Company name | BSE | NSE | Share price (INR) | P/E ratio | Dividend yield | Market cap. (INR)(Cr.) | ROE |
| 1. | Tata Steel Limited | 500470 | TATASTEEL | 106.0 | 4.51 | 4.81% | 130252.25 | 42.6% |
| 2. | The Tata Power Company Limited | 500400 | TATAPOWER | 231.0 | 29.1 | 0.76% | 73237.18 | 8.42% |
| 3. | Tata Coffee Limited | 532301 | TATACOFFEE | 221.0 | 23.9 | 0.90% | 4114.55 | 9.88% |
| 4. | Tata Motors Limited | 500570 | TATAMOTORS | 433.0 | – | 0.00% | 156724.78 | -22.3% |
Best Tata Shares to Buy for Long Term
Before investing you must investigate a stock's current status, long-term goals, plan, and other factors. It implies that one should learn more about a firm before investing in it. Investors should properly study the stock if they are planning to invest for the long term. Here are some of the best Tata shares to buy for long term. In the next 10 years, you may achieve incredible heights with these shares.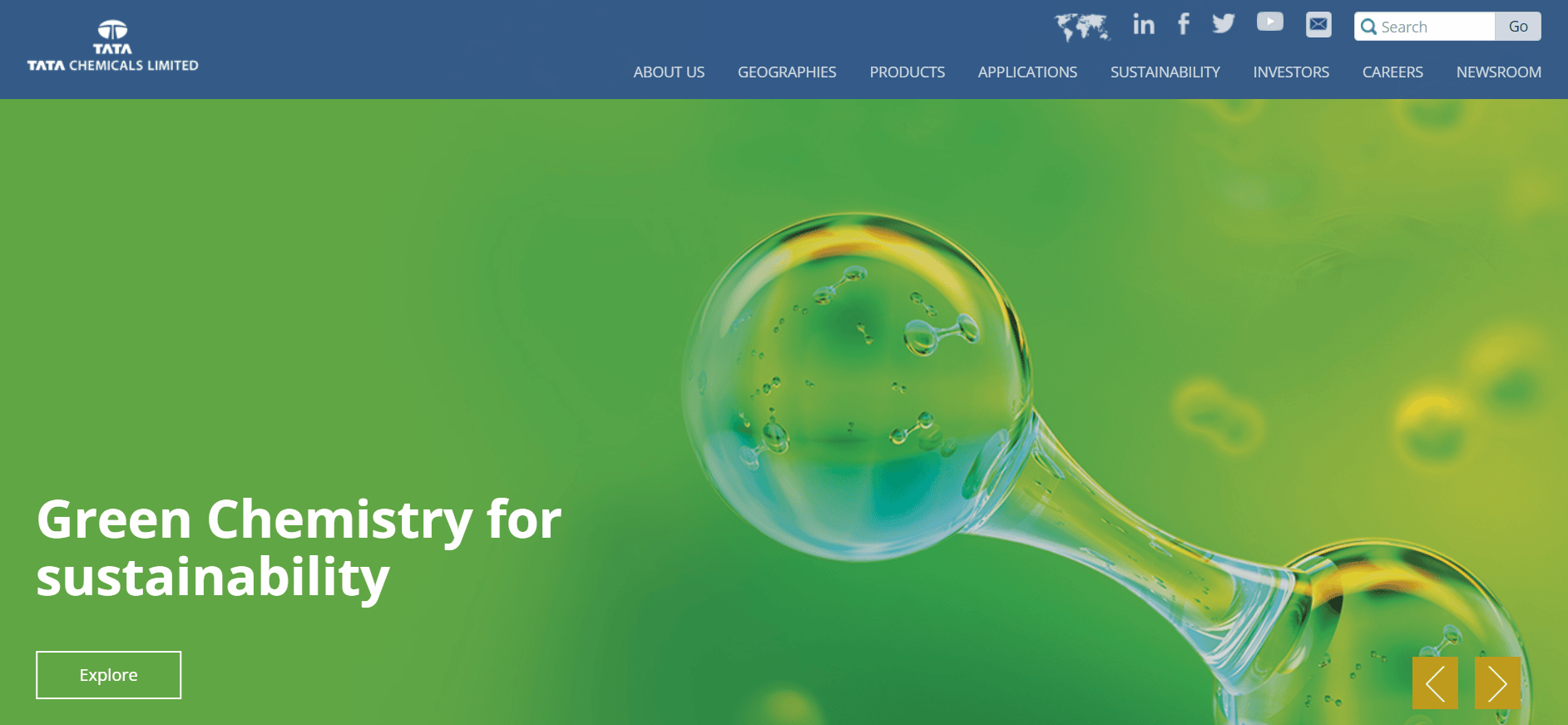 TATA Chemicals Limited operates in the chemical, industrial, glass, and detergent industries. Rallis India Limited, one of the company's partners, aids them in the harvest security industry. TATA Chemicals boasts world-class R&D facilities in Bangalore and Pune. TATA Chemicals manufactures insecticides and synthetic agricultural products. The company operates in Asia and Africa.
This company was established in 1938 and ranked top in business duty in 2017. The investor has profited from this company's remarkable rise in its share price ever since its listing in NSE and BSE in 1999. TATA Chemicals is constantly working on manure and chemical innovations for agribusiness that might increase productivity and provide farmers with compost of higher quality, therefore increasing the company's value.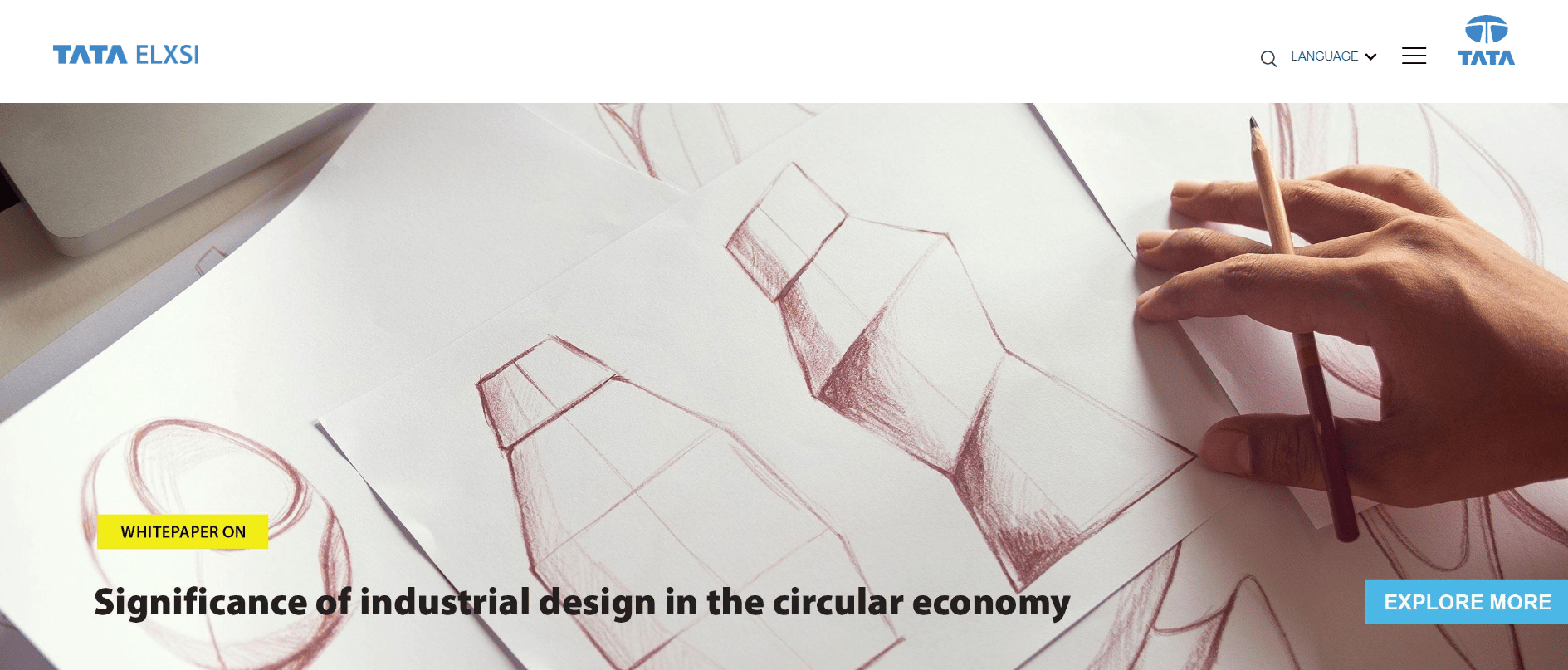 For the transportation and healthcare industries, Tata Elxsi offers media broadcasting, engineering, and research and development services. The company's revenue from services rendered abroad accounts for 75% of its overall profits. Tata Elxsi reported sales of Rs 726 crore during the first quarter of 2022–23, an increase of 6.5 percent over the prior quarter.
The stock of Tata Elxsi has provided investors with multi-bagger profits from the very beginning. Because of its enormous profit, this Tata Group share has made history. Elxsi share's price has risen over INR 10,000. The company's ability to provide excellent profits over the long term is best demonstrated by how it is expanding its business portfolio. Tata Elxsi will also be seen maximizing technical advancements in the field of electric vehicles in the coming future.
You can expect Tata Elxsi to achieve its primary goal of INR 11250 by 2025 if the company learns how to seize this market opportunity effectively in the future.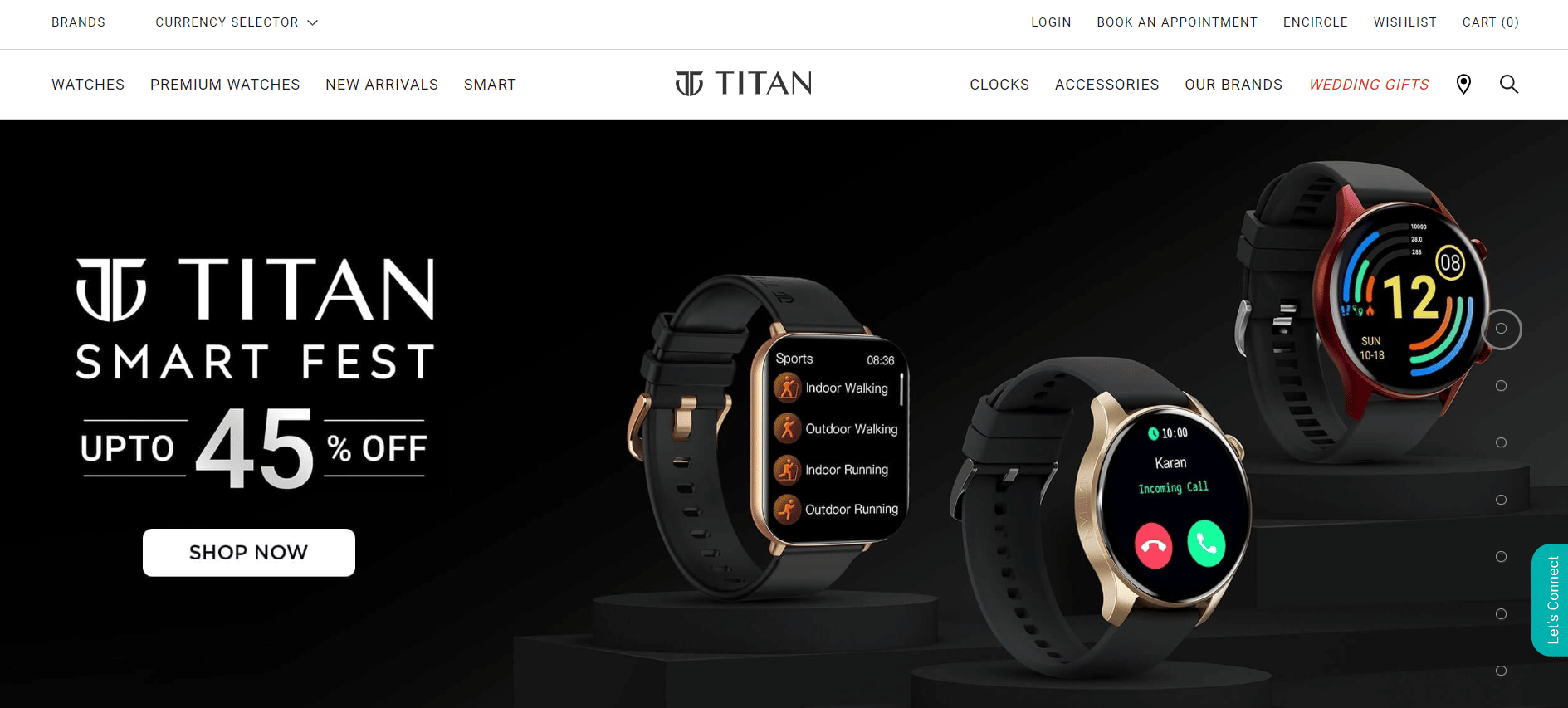 Titan sells a variety of fashion items, including eyewear, watches, fragrances, and adornments. Fastrack, Titan, Tanishq, and Skin scents are just a few of the company's brands. It is considerably growing in the last few years. The number of shops nationwide increased to 2160 as of June 30. In this, just 120 businesses were opened between April and June.
According to the company, sales from its jewelry sector increased from INR 2,467 Cr. to INR 7,600 Cr. in the June quarter. The company's net profit grew to INR 793 Cr. in the April-June period. In the same quarter a year before, the organization gained INR 61 Cr. Being one of the expanding companies under Tata Group and having a diversified product portfolio has helped them increase their sales and profit almost every financial year. Therefore, one can say that Titan shares are quite a good choice for long-term investment purposes.
Also Read: 11 Most Undervalued Stocks India to Buy Now

Hidden Stocks of Tata Group
It is a known fact that Tata Group is a mammoth conglomerate with several successful companies under its name. When one thinks of investing in shares, then some of the main companies like Tata motors, TCS, Tata steel, etc. tend to come to one's mind. However, there are some less-known companies that Tata Group has a stake in or are subsidiaries of other big names in different sectors. These companies have huge probability of growth in the upcoming years. Some of these unknown Tata Group companies are mentioned below.

The Tata Chemicals firm called Rallis has a foothold in the agriculture requirements industry. In India, it is a well-known crop care business. The company's 2,300 distributors, who cover more than 80% of India's districts, provide service to more than 40,000 retail counters.
According to the company's report, overall revenue for the previous year was INR 2,285.828 Cr., and total sales were INR 2,251.498 Cr. The business's net profit was INR 185.466 Cr. In the current year, Rallis India Limited has paid taxes worth INR 56.361 Cr.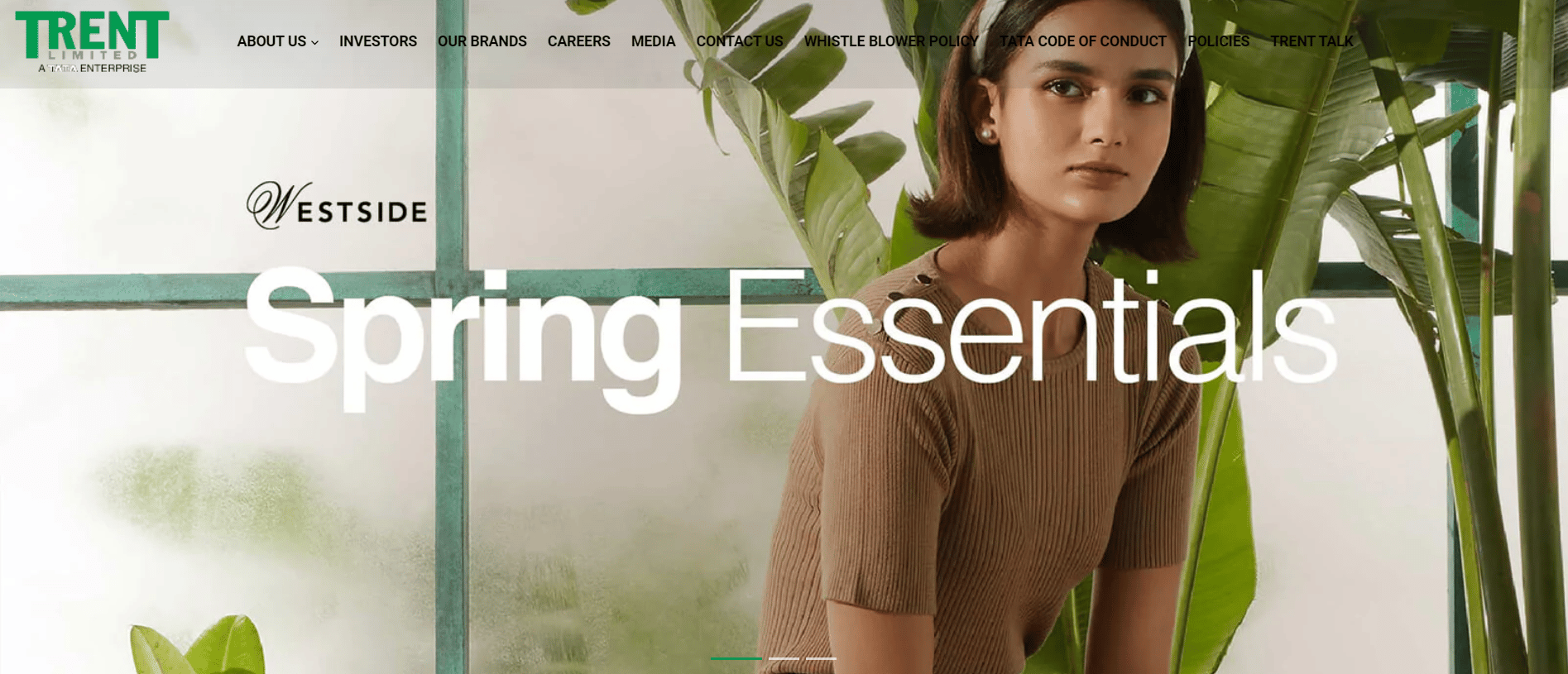 Trent Limited of Tata Retail Enterprise, is a Mumbai-based Indian specialty retailer that is a member of the Tata Group. Trent was founded in 1998 and runs the Landmark bookshop chain and the retail apparel business Westside, both of which have physical sites across India.
The corporation is now valued at INR 53603 Cr. The total net income for Trent Limited was INR 154.58 Cr. In the current year, Trent Limited has paid taxes totaling INR -80.71 Cr.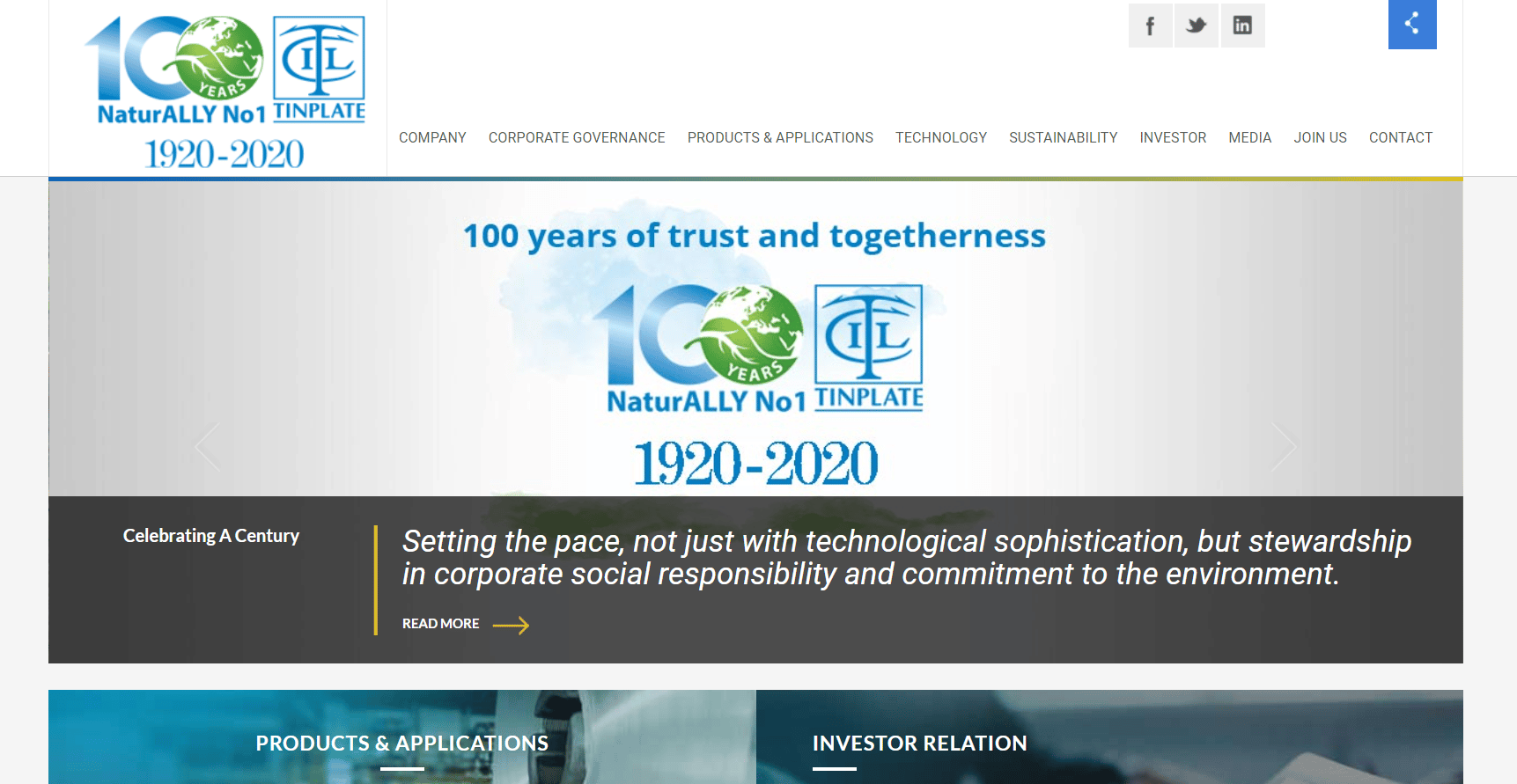 The largest manufacturer of tinplate in India is Tata Tinplate Company of India (TCIL). In 1920, TCIL, the first tinplate manufacturer in the nation, was established. In addition to tinplate and sheet form, cut sheet and coil forms of tin-free steel (TFS) are also offered. The company offers services to a wide variety of businesses, including producers of bottle crowns, paints and insecticides, batteries, and aerosols, as well as cooking oils and paints and insecticides.
Over the past five years, the company has produced strong profit growth of 66.04% CAGR. Tata Steel is a subsidiary that controls 74.96 percent of the Indian tinplate company. The business's net profit was Rs 95.028 Cr.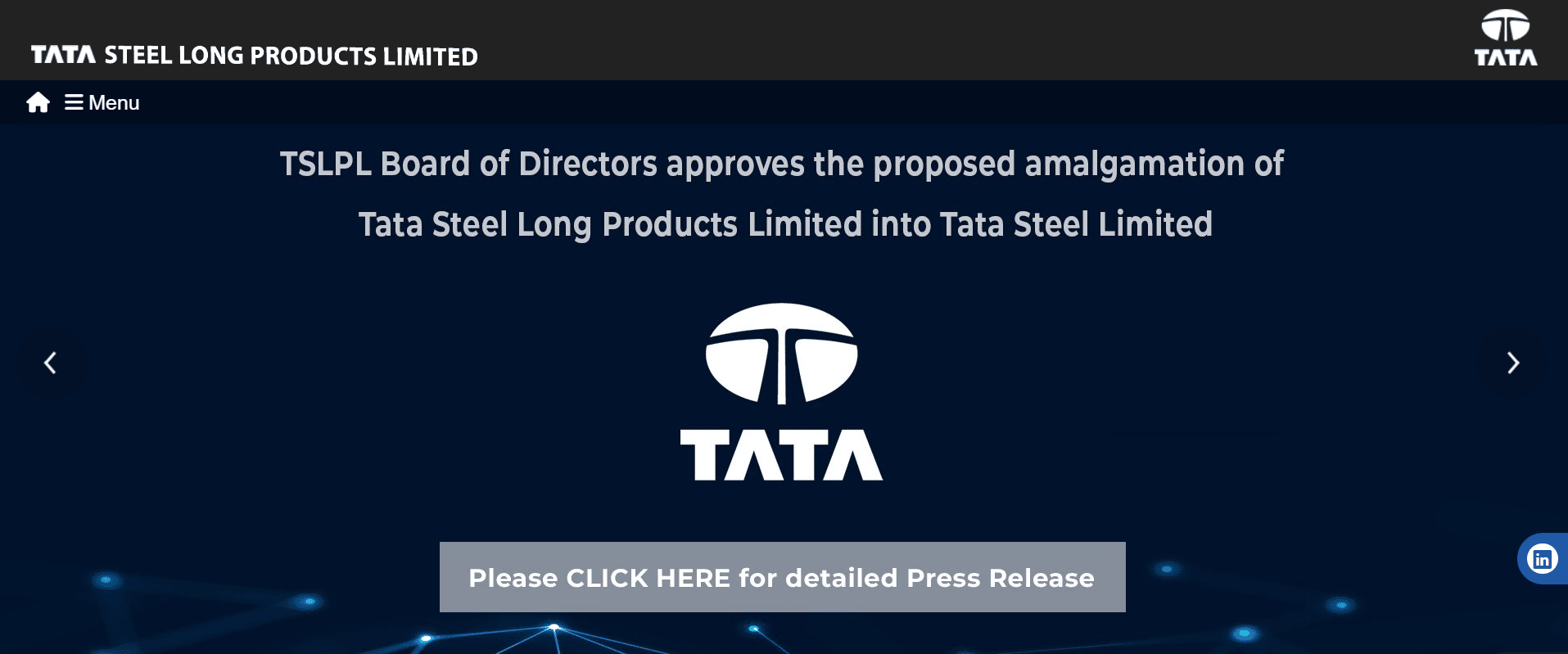 One of the major merchant sponge iron producers in India is Tata Steel Long Products Limited (formerly Tata Sponge Iron Limited). In 1982, the Company was founded as IPITATA Sponge Iron Limited. Tata Steel bought out IPICOL's in 1991, making Tata Sponge a Tata Steel affiliate business. Tata Steel Long Products is presently a division of Tata Steel, with a 75.91% ownership stake.
The business produces sponge iron by the direct reduction of iron ore and generates power using leftover heat. The company manufactures and sells sponge iron throughout India and its neighbors. The corporation is valued at INR 2,736 Cr. overall. The company's net profit is -516.277 Cr. Keep reading to know how to invest in shares from the Tata Group penny stocks list.
Also Read: 27 Best Blue Chip Stocks in India to Buy Now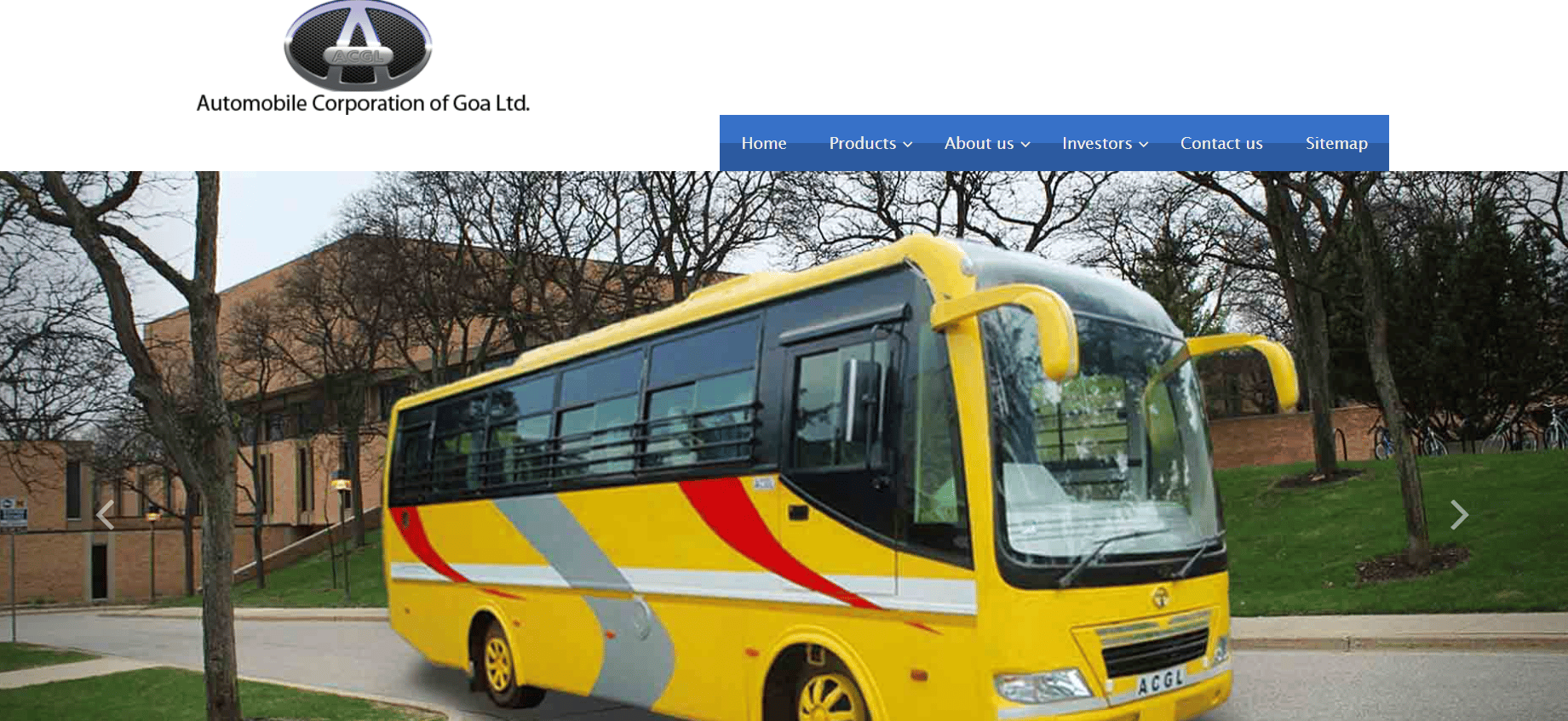 Automobile Corporation Of Goa is the state's first significant engineering unit corporation. EDC and Tata Motors worked together to market it in 1980. The company's facilities create bus coaches, assembly, and sheet metal components. The business is a significant supplier to Tata Motors' Pune manufacturing unit.
Tata Motors is the microcap company's main shareholder. It holds a controlling 48.98% stake in the business, with EDC retaining a 6.66% stake. The overall income and sales for the previous year of the company were INR 343.553 Cr and INR 333.172 Cr., respectively.
Comparison Table
Here is a table containing all the information regarding these hidden companies of Tata Group. You can analyze and decide which one you want to invest your money in.
Sr. No.
Company name
BSE
NSE

Share price(INR)

P/E ratio
Dividend yield
Market cap. (INR)(Cr.)
ROE
1.
Rallis India
500355
RALLIS
226
26.8
1.33%
4,390
10.2%
2.
Trent Limited
500251
TRENT
1502
179
0.11%
53,603
1.60%
3.
Tata Tinplate Company of India
504966
TINPLATE
315
12.7
1.27%
3,299
34.9%
4.

Tata Steel Long Products Limited

 

513010
TATASTLLP
646
–
1.94%
2,911
7.05%
5.

Automobile Corporation Of Goa

 

505036

–

966
21.2
0.00%
588
5.59%
Why Buy Tata Group Shares?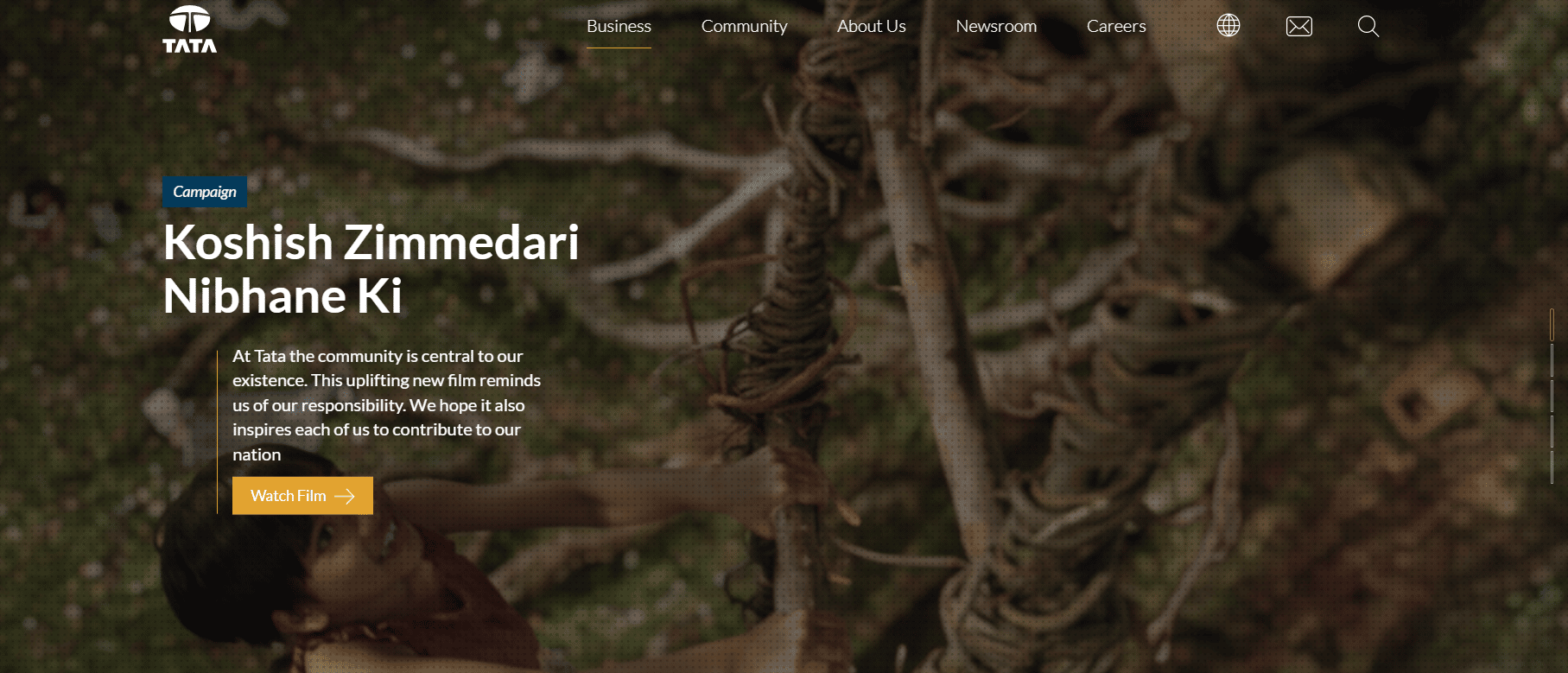 One of the oldest corporate edifices in India is the Tata Group of Companies. Entrepreneur and philanthropist Jamsetji Nusserwanji Tata established the Tata Group in 1868 as a private trade company. The Tata Group is a privately held conglomerate made up of close to 100 businesses that operate in a number of key industries, including chemicals, consumer goods, energy, engineering, information systems, minerals, and services.
It employs 9,35,000 people and operates in more than 100 nations on six continents. The corporation has more than two million shareholders and a market value of more than $240 billion. The main shareholder and promoter of the holding businesses are Tata Sons. Philanthropic trusts that assist education, job creation, health, the arts, and culture own 66% of Tata Sons' equity share capital. There are 29 Tata companies with public listings as of 2022.
The Sensex fell more than 1,000 points and became negative for the entire year as Indian stock markets continued to decline even in the last weeks of September 2022. Investor mood was negatively impacted by worries about a potential global recession after increases in interest rates by the Fed and other central banks worldwide. Nevertheless, some equities are up significantly in 2022 despite this massacre. Not surprisingly, they are a part of the Tata Group.
Good management, active participation in changing trends in various sectors, and constant innovation have kept Tata Group ahead of others in terms of both growth and share value. Regardless of the type of share, multibagger, blue chip, or penny, Tata shares are worth investing in.
Complete List of Tata Group Shares
Here is a Tata Group shares list of 17 companies that are listed under NSE and BSE:
| | | | | | |
| --- | --- | --- | --- | --- | --- |
| Company Name | BSE | NSE | BSE Price (INR) | NSE Price (INR) | Market Cap (INR) (Cr.) |
| Tata Consultancy Services Limited | 532540 | TCS | 3215.05 | 3219.0 | 1183428.69 |
| Tata Steel Limited | 500470 | TATASTEEL | 106.15 | 106.15 | 130252.25 |
| Tata Motors Limited | 500570 | TATAMOTORS | 432.9 | 433.3 | 156724.78 |
| Titan Company Limited | 500114 | TITAN | 2716.4 | 2719.85 | 243426.53 |
| Tata Chemicals Limited | 500770 | TATACHEM | 1112.25 | 1112.3 | 28590.44 |
| The Tata Power Company Limited | 500400 | TATAPOWER | 231.0 | 231.4 | 73237.18 |
| The Indian Hotels Company Limited | 500850 | INDHOTEL | 337.7 | 337.4 | 48840.44 |
| Tata Consumer Products Limited | 500800 | TATACONSUM | 772.4 | 770.0 | 71134.58 |
| Tata Communications Limited | 500483 | TATACOMM | 1317.6 | 1324.1 | 37104.15 |
| Voltas Limited | 500575 | VOLTAS | 835.45 | 837.2 | 27609.02 |
| Trent Limited | 500251 | TRENT | 1499.95 | 1501.2 | 53603.95 |
| Tata Steel Long Products Limited | 513010 | TATASTLLP | 644.45 | 646.75 | 2923.38 |
| Tata Investment Corporation Limited | 501301 | TATAINVEST | 2443.55 | 2453.7 | 12106.95 |
| Tata Metaliks Limited | 513434 | TATAMETALI | 757.4 | 758.55 | 2390.1 |
| Tata Elxsi Limited | 500408 | TATAELXSI | 6990.0 | 7007.85 | 43439.06 |
| Nelco Limited | 504112 | NELCO | 806.8 | 804.0 | 1855.95 |
| Tata Coffee Limited | 532301 | TATACOFFEE | 221.0 | 221.35 | 4114.55 |
Also Read: Best EV Stocks in India to Buy

How to Buy Tata Group Shares?
Now that you know all the Tata shares in various categories, let's check out the process of buying these shares from the Tata Group penny stocks list and other lists:
Choose A Broker: Choose a broker based on various factors, including the broker's commissions, trading platform, markets, and the simplicity of creating an account. Safety is also crucial and should be a big part of reputable, licensed brokers.
Open Account: You must create an account after choosing an online broker. Creating one is quite easy and is similar to opening a standard bank account.
Deposit Money: To purchase these Tata stocks, you need to make deposits in the broker account. The common methods of depositing money are bank transfers and credit or debit cards. You can also make deposits at some brokers using different e-wallets.
Buy the Shares: Log in to your online broker account, look for the Tata Group shares list, choose the company, enter the number of shares you want to buy, and then execute the buy order. You have a variety of order types to pick from when placing an order. While a limit order enables you to define the precise price at which you wish to purchase the share, a market order purchases at the current market price.
Things to Keep in Mind
Buying equities from the Tata Group penny stocks is not free of risk. Therefore, it is crucial to pay attention to the smaller details and take decisions at the right time. Whether you are buying or selling the shares, studying the market, gathering knowledge, and being practical are some of the must-do. Here are a few tips that will help make the right decisions regarding your next Tata share investment.
Maintain a Budget: Although long-term investments are undoubtedly superior to other types of investments, you shouldn't overspend your investment budget prematurely. Instead, pick a specific sum and spread it among several reputable Tata stocks. To diversify the risk and return, divide your budget equitably among many high-performing equities and shares.
Recognize and Remove the Losing Tata Stocks: A Tata stock's eventual recovery after a steep decline cannot be predicted at all. Know that it is crucial to be realistic about what is achievable and what is not in the share market. Therefore, admit your error and sell the underperforming stock as soon as you realize it is part of your portfolio to stop additional losses.
Do Proper Research: No matter how reliable the source, never take a stock marketing suggestion at face value without doing your in-depth study. Always choose the stocks from the Tata Group shares list after thorough investigation and evaluating the firms' overall performance.
Our Tata Group penny stocks list contains companies with good fundamentals that are traded on the penny stock market. These stocks can offer you better prospects if you're searching for quick profits because these firms have the skills and traits to outperform other penny stocks in the stock market. In the end, make sure you have done proper research before investing in them.