Want to open your child's bank account to start saving for their future but don't know where to start? See how you can easily open a bank account for a minor in India. 
Parenting is a tough task. In addition to all the little joys and happiness, it comes with a truckload of responsibilities. Most parents try their best to inculcate good values, ethics and morals into their children from a very young age, but, financial discipline is often overlooked. Teaching your children financial discipline and good financial habits is also crucial for their growth and future success.
The first step to financial discipline for a child or an adult is to open a savings account where money can be deposited regularly. Opening a savings account for your child will help them understand how money works and how it grows. These days we have several renowned banks offering savings account services to minors making it all the easier for parents to open an account for their children. For instance, ICICI Bank has its Young Stars Account, State Bank of India has PehlaKadam and PehliUdaan, HDFC Bank has Kids Advantage Account, and Union Bank of India has its Youth Banking Accounts.
How to Open a Bank Account for a Minor in India
In this article, we have given a detailed procedure for opening a bank account for a minor in India.
Things to Clarify Before Opening an Account for Minor
Bank accounts for minors are usually restrictive in nature. Not all features of a normal account can be availed. If you have decided against opening an account for a minor, here are a few things you might want to clarify with your bank before taking the plunge.
1. Age
Banks usually have two separate versions of savings accounts for minors. One is for children below 10 years of age and one is for children belonging to the age group of 10-18 years. If your child is below 10, the savings account has to be operated jointly by the parent/guardian. If your child is above 10 years of age, the account can be operated directly by the child.
2. Minimum Required Balance
Banks will usually require a minimum balance to open these accounts. This can be anywhere between Rs.2500 and Rs.10,000. Before opening an account, make sure that this amount is comfortable for you to maintain to avoid any complications later on.
3. Spending Limits
It is better to clarify with your bank the monthly and yearly spending limits for the account. It is different for different banks. Some banks have a daily withdrawal limit of Rs.1000 while for some other banks it is Rs.5000. Some banks also impose a cap on total debits in a year for minor accounts. It is better to clarify these things beforehand.
Apart from this, also clarify whether a debit card and cheque book would be provided for the minor account and if yes, who can operate it.
4. Funds Transfer
Clarify whether inter-bank funds transfers are allowed on the minor account. Also, make sure that the bank provides a 'standing instructions' facility to transfer funds from parent account to child account.
5. Communications from Bank
Make sure that the bank effectively communicates with you all the transactions done using the minor account. Activate SMS alerts and also request the bank to send you e-statements monthly via email.
Also Read: 9 Reasons Why Your Cheque Bounced Or Dishonoured
Documents Required
Here is a list of documents you will require before you can open a bank account for a minor in India:
1. Identity Proof: Identity proofs of both the minor and the parent are required. Aadhaar Card, Passport or Driving license can be produced as Id proof.
2. Latest Photographs: Latest photographs of the minor are required. Some banks will also require photographs of parents.
3. Address Proof: Proof of the communication address should be produced. Electricity bills, gas bills or Aadhaar card can be produced as Address Proof.
4. Relationship Document: A document proving the relationship between the parent and the minor should be produced. Passport, Ration Card or Life Insurance policies can be produced for this purpose.
5. Date of Birth Proof: The minor's date of birth proof has to be produced. Birth certificate or Aadhaar card can be used for this purpose.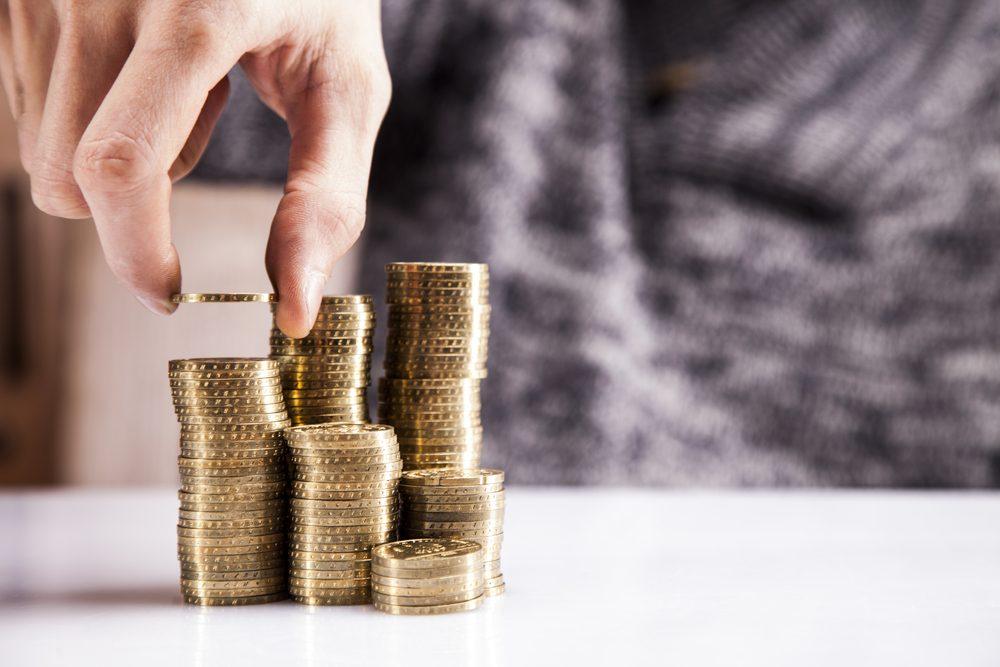 Procedure for Opening Savings Account for a Minor
Let's see how you can open a bank account for a minor in India: 
1. Most banks require parents to have a savings account with the bank they intend to open their child's account with. If you do not have one, you will have to open your savings account first.
2. Fill out a form given by the bank with the child as the primary account holder and you as the joint account holder. Attach all the required photographs with this form.
3. Submit all the identity proofs required by the bank. You might need to submit PAN card details as well.
4. Make sure that all the signatures are properly done. Cross-check your application for any spelling mistakes and submit it to the bank.
5. Once the bank receives your application, the information is verified, and the account is created.
6. Once the account is created, the bank will handover all the documents about your bank account. You might also be given a cheque book and a passbook.
7. This is how you can open an account for a minor in India.
Recommended: 10 Best Current Bank Account For Small Business In India
Once the minor account is created and is functional, you can perform all the transactions the bank allows you to perform. This account will be functional until the child turns 18. Once the child completes 18 years of age, the account will automatically cease to function, and you will have to convert it into a normal savings account if you wish to withdraw any cash.