Life is full of trials and tribulations. It is imperative to earn, save, and invest money in products like real estate properties, mutual funds, bank fixed deposits, shares, insurance policies, gold, and silver in this unpredictable and short journey.
Have you ever thought about who will own your assets and what will happen to your investments after you are no more? Death is inevitable for everyone. One or the other day, you have to die. The bitter truth of life is that death can even occur accidentally. Hence, it is indispensable to ensure your family or loved ones' security before any catastrophe befalls us.
So, what options do we have to ensure our loved ones are protected and get all our financial gains after the owner's death. The first option is to declare a nominee for your investments and overall wealth. In this case, after the owner's demise, the nominee will claim all the assets and investments.
You might be thinking it is straightforward. But it is not. There is a catch!
If your legal heir is someone else who is not your nominee, in such cases, the legal heir may or may not claim your investments. The rules are different for all types of financial products. Read further to understand who will inherit your assets – Nominee or Legal Heir?
Legal Heir Or Nominee: Who Will Inherit Your Assets?
What is the meaning of Legal Heir?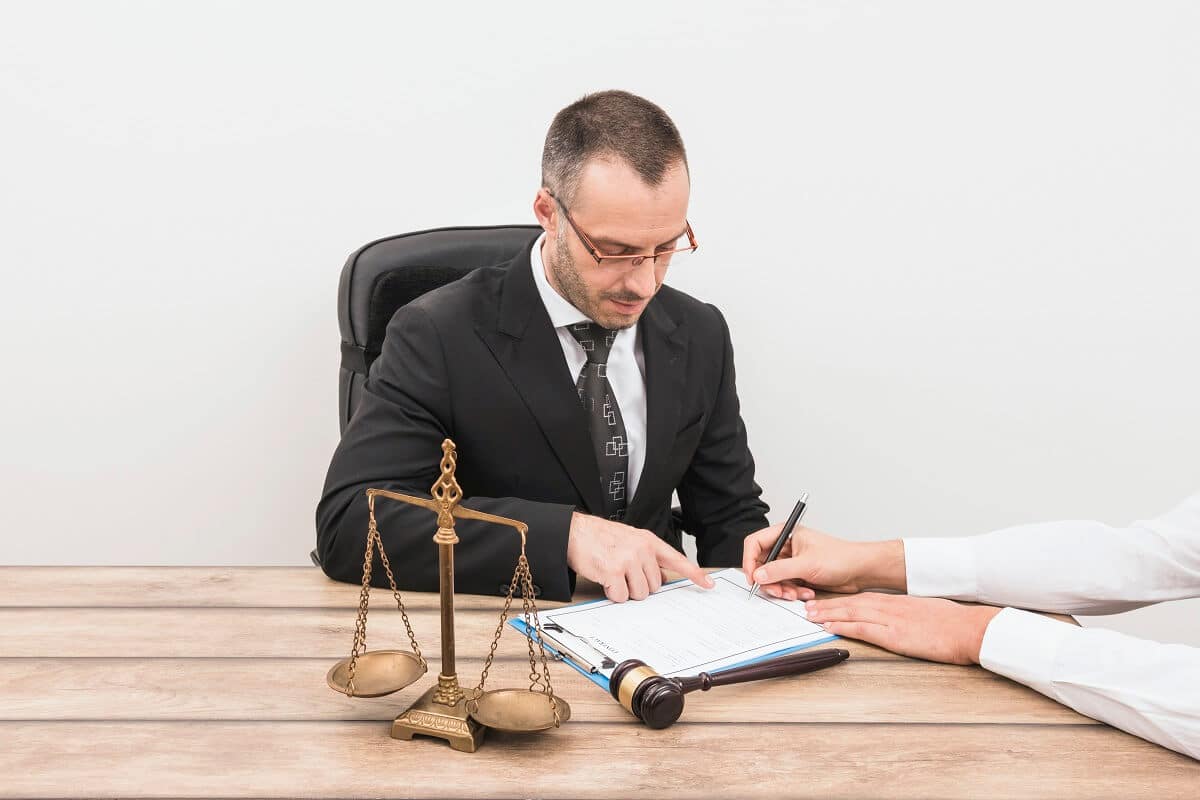 The heir is an individual appointed by law for an ancestor's property who died without making any will.
A legal heir can be any person; male, or female, who is entitled to be the owner of the deceased person's property. They will become legal heir as per the succession laws, or the deceased ancestor has mentioned the person's name under the will.
Who is a nominee?
A nominee is a person who you can list in your bank account or investment, including LIC's, mutual funds, or any other investment platforms. The nominees become entitled to proceed with your investment option or bank account in case of your sudden demise. You can designate anyone to become your nominee, be it your friend, relative, spouse, parents, or kids.
Legal Rights of a Nominee and Legal heir?
The nominee is not the owner of the assets, but only the trustee, which implies the nominee is considered a caretaker of the assets. They are entitled to hold the deceased's property and further transfer all the assets to the legal heirs. However, some individual investments are exempted that the nominee is not liable to transfer them to the legal heirs, such as shares.
The legal heirs have full rights to receive all information and ensure the timely transfer of the deceased's person's assets to their name if the nominee is holding the property.
Can a nominee inherit your assets?
The nominee is legally bound to transfer all the assets to legal heirs of the property and cannot inherit the deceased person's assets. However, it is still advisable to appoint a closed family member or legal heirs as your nominee to avoid any future conflicts between them.
Also Read: What are Assets under Management (AUM)?
What is a Will?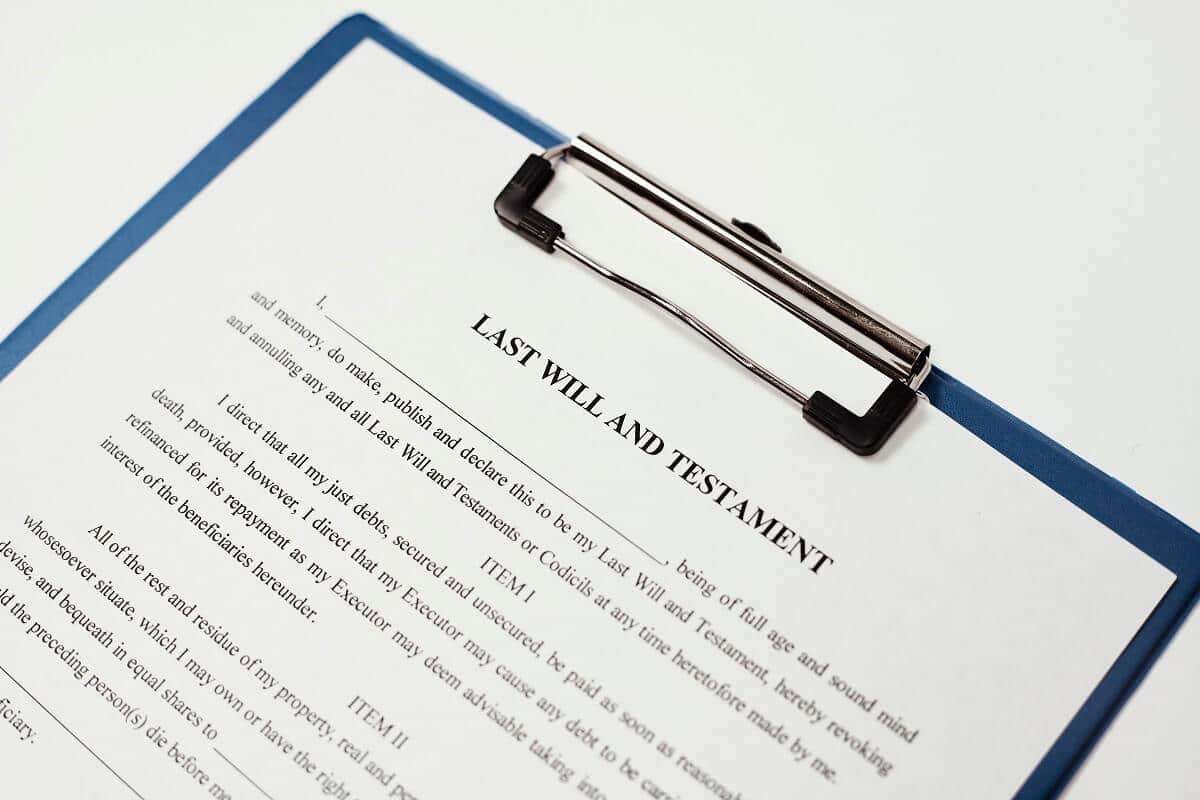 Will is a legal document stating the owner's desire to distribute their financial assets or investments to their loved ones after their death. Will is a document that a person makes when they are alive. It is comprised of instructions as to how they want their assets to be carried out once they die.
The person responsible for administering the estate and currently owning all the assets is stated as the executor.
Importance of Drafting a Will
It all depends upon the will outline what the executor wants to do with possessions after they die; if they wish to leave them to their family, children, another person, or group, or donate the assets to charity. It is entirely the executor's choice, and the probate court abides by their wish specified in the will.
A will decides your loved ones' security or the person you want to gain access to all your assets. In the absence of the will, a conflict may arise in the family, further leading to friction and brawling among all the members.
If there are no heirs or nominees of the executor, the state you reside in will decide how your property will be divided. Hence, drafting the will while you are alive is a prerequisite to maintaining future family bonding and peace of mind.
It is equally important to know that will is a legal document; it is not something you should draft yourself. It is always recommended to hire a lawyer and make him draft the will as per your desire.
Things You Should Avoid While Drafting a Will
Your 'Digital Estate'
Funeral Plans
Illegitimate gifts and requests
Jointly held property
Any malicious request or activity to abuse a particular person
Life Insurance and Retirement Funds
Will and Nominations
While drafting the will, it is vital to give all your assets and investments in the same direction. It will help maintain future equilibrium among the family and not let them bicker over the property distribution or ownership transfer.
For instance, if you are drafting a will and making your wife a beneficiary for your mutual funds, always ensure that you have made them a nominee in that particular investment scheme. It will not lead to any quarrel among the beneficiaries and legal heirs.
Primary Things to Remember while Appointing a Nominee
Always mention all the nominee details, including their full name, age, address, and relationship with you.
Provide their specific details and particulars existing currently
Never write the nomination in favor of your children and wife as a class.
In case the nominee is less than 18 years old, appoint a person who can provide the nominee's full name, age, address, and inform the relationship to the executor.
Why do you need to appoint a nominee?
The nominee is not the sole owner. You might be thinking, why exactly do we need to appoint a nominee, and how did this concept originate in the first place. Let's understand!
When the owner dies, they would never want their assets and investments to stay with the company. They would always want to pass it on to their legal heirs. To ensure the process is followed seamlessly, they appoint a person they can trust, known as a nominee, who help to pass on the assets to the legal heirs.
But, how will a nominee facilitate this entire process? It is simple. If the nominee exists, the legal heirs do not need to accumulate and submit the documents such as proof of relation, death certificate, etc.
Furthermore, if no nominee is appointed, the legal heirs need to undergo this process repeatedly, whether there are shares, real estate properties, mutual funds, or insurance policies of the executor.
So, it is better to appoint a nominee to avoid all these complexities.
Nominations in Mutual Funds, Life Insurance, Public Provident Fund, Shares, and Bank Accounts
1. Nominations in Mutual Funds
You can nominate up to 3 people for all mutual funds. All the nominees can be registered at the time of purchasing the funds. While you fill its application form, you need to enter all the details of the nominee. Although, the nominee can be changed later by filling up another form on the mutual fund company's website.
There are not many limitations as you can appoint a minor as a nominee. Also, non-resident Indians are eligible to be a nominee.
For every mutual fund you purchase, you get a folio number, a unique number identifying your account with the fund. Nominations in the mutual funds are at the folio level; wherein all folio units are transferred to the nominees.
2. Nominations in Life Insurance
Life Insurance policyholders can appoint multiple nominees. All the people nominated is provided with respective shares as per the policy holder's desire. The purpose of an insurance policy is to ensure your family members' security, so the first choice of appointing a nominee is pre-dominantly your wife/husband, children, or parents.
Suppose you nominate someone such as your friend or a third party to your life insurance policy. In that case, the insurance company will justify what insurable interest you have with the third party. They need this proof or explanation because of a clause called Principal Of Insurance Interest.
The nominee does not get any other benefit apart from receiving the policy money on the Life Assured's death. So, always ensure that you have nominated your closed one for the easy settlement of the claim. As not mentioning any nominee in the Life Insurance policy can lead to a troublesome situation for your dependents to get the claim.
You have an option to change the nominee later by filling up a form and can even remove the nominee's name without their consent.
3. Nominations in Public Provident Fund
The significance of nominating a person or a group of people for your PPF account is immense. Suppose your PPF account's balance is 20 lakhs and you die without appointing a nominee, then your legal heirs will not get the sum of more than 1 lakh. Did you know this? Hence, it is recommended to always call for a nominee at the same time your PPF account is opened.
If you want to change the nominee in the future, you can opt for the name change option by filling Form F. Moreover, you cannot nominate anyone if the Ppf account is opened for a minor.
4. Nominations in Shares (Stocks and Direct Equity)
If a will does not exist, it can become quite complicated in the case of shares. If no nominee is appointed for shares, the court refuses to pass on the ownership rights to the deceased person's legal heirs. However, this is applicable only in case of the absence of the will.
According to the Supreme Court, if the owner has not written any will, the person appointed as a nominee is considered the actual owner of the shares after the demise of the original owner of those shares. The succession laws on inheritance will not be applicable in these cases.
5. Nominations in Bank Accounts- Savings, Current, FD, and RD
Did you know FD's also come with a nomination facility? Not only FD's, but all accounts whether it is savings, current, or recurring deposit. While you are opening any of the accounts, you need to fill Form DA-1 to nominate a person or two. If you wish to change or remove the nominee in the future, the Form DA-2 needs to be filled.
What are Corporate Fixed Deposits? How are these deposits different from bank fixed deposits?
Corporate fixed deposits or Company Fixed Deposits is a term deposit held over a fixed period at a fixed rate of interest. Corporate FD's can range from months to years and offer a high rate of interest compared to bank fixed deposits. Financial and non-financial institutions offer these deposits, and usually, the risk involved in these deposits is relatively high. Therefore, people prefer to invest in Corporate FD's for a short tenure rather than investing the money for a long duration. If one wants to invest their money for a long tenure, then bank fixed deposits are the way to go.
| | | |
| --- | --- | --- |
| | Bank fixed deposit | Corporate fixed deposit |
| Offered by | Bank | Corporate Company |
| Rate of interest | Average | High |
| Tenure period | Ranges from months to years | 6 months to 3 years |
| Risk involved | Low | High |
| Medium of investment | Certificate of deposit | Certificate of deposit |
It is not just enough to invest your knowledge; it is also imperative to be well-versed with all legal aspects. Always ensure you carry out all due arrangements before your last breath. Otherwise, all your wealth and investments may not belong to your heirs smoothly after your demise.
Recommended: The Difference Between Financial Assets And Liabilities
After reading this guide, we hope you are utterly informed about the difference between the nominee and legal heir, and who will inherit your assets.