In the digital era, most people do not rely on traditional sources of advertisements. Instead, they utilize social media platforms like Instagram to connect with their followers and various brands. Since most millennials promote their work on Instagram, they earn a good amount of money through Instagram ads. But it is also necessary to know how they work and the expenditure on them. Thus, learning about Instagram ads cost in India comes into play, and we will discuss this today.
About Instagram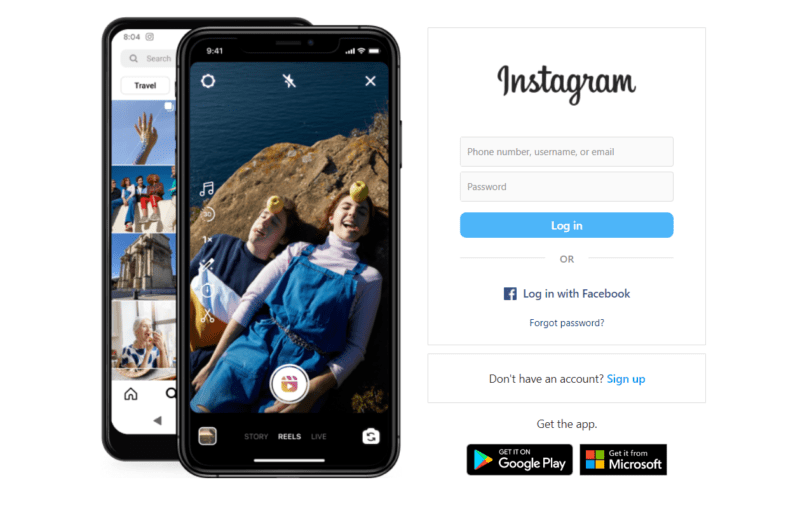 Instagram is a free social media networking platform that anyone can use to post photos and videos with their followers or the public. The platform features an extensive range of features from live streaming, uploading your posts/videos, private messaging, auto-generated captions on the Instagram video, translation in feed, profile, & stories, captions sticker on stories & reels, alternative texts for posts, and much more.
One of the significant benefits of Instagram today that could be attained through marketing on Instagram is the efficient advertising strategies today. If you are running a business and want to boost sales for your products or services, look no further than Instagram ads.
Instagram Ads Cost in India: A Complete Guide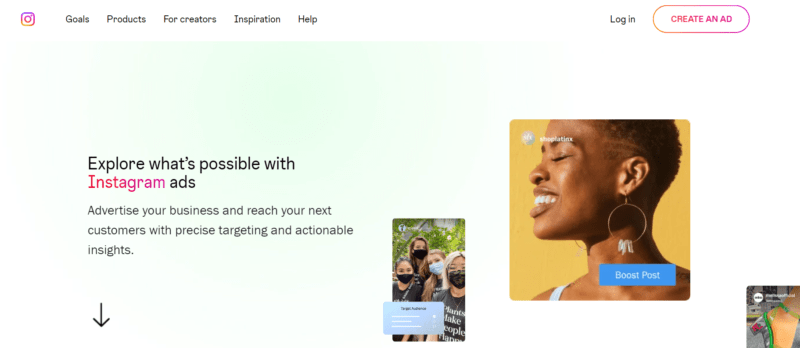 It is safe to say that Instagram has left its competitors behind. It is attracting the best of creators by offering generous ad revenue and audience response. Even many celebrities prefer Instagram as their main social media page. Let us begin our guide by learning about Instagram ads.
What are Instagram Ads?
Instagram ad is a paid social media marketing tool that helps businesses and brands to reach their target audience. Businesses pay for posts to make them appear in their audiences' stories and news feeds. The primary purpose of Instagram ads is to build a marketing edge for your business by briefly describing your products.
Instagram ads also play a crucial role in growing brand awareness and increasing website traffic. Yes, this platform also boasts robust ad-building tools that help make your posts engaging and eye-catching.
So, now you know how helpful Instagram ads can be to generate leads for your business and move them down to the funnel up to a conversion. But have you thought about what encourages Instagram users to visit the latter's website? It is well-designed visual ads along with compelling text.
Additional advantages of Instagram ads include the following:
1. Advanced Targeting
Just like Facebook, Instagram offers advanced targeting options. You can use these targeting options depending on your target audience's interests or location to yield a higher return from your ads.
Lets us explain how this works. Suppose you want to target everyone interested in sports (particularly cricket); Instagram ads will enable you to narrow your search option to those interested in cricket.
The advanced targeting option gives you more control over where, when, and to whom your ads appear. How cool it is!
2. Higher Engagement
Yet another reason why Instagram ads cost in India is totally justified. It is because Instagram has the highest engagement rate of any other social media platform. Yes, it also leaves behind Facebook in the race. According to the Global Statshot Report- We Are Social's Digital 2021 July, the average engagement rate for posts is 0.81% (photos), 1.01% (carousel), and 0.61% for video posts.
3. Drive Higher Average Order Values (AOV)
Instagram helps you drive higher AOVs than other social media platforms such as Facebook and Twitter. Yes, it also depends on the industry you are in. For instance, if you are into fashion retailing, you will get higher AOV on paid social media posts, including Instagram ads. Not only this but there are numerous e-commerce industries, such as home & lifestyle, furniture & decor, food & beverages, etc., that can enhance their brand recognition widely by using Instagram ads effectively.
Instagram is dynamically evolving with the current needs of users. It consistently adds new features to support e-commerce and make the buying process seamless for all Instagrammers.
4. Deliver a High Conversion Rate
Besides generating higher order values, Instagram ads facilitate higher conversion rates than other networks. The Instagram Ads Cost in India is entirely worth it if you get to know its average conversion rate, which is 1.08%. In contrast, the conversion rate for other platforms' ads, such as Twitter, is just 0.77%, and for Pinterest ads it is 0.54%.
All you need to ensure is to continuously develop and optimize your strategy to get the results you desire from Instagram ads.
5. External Links
Clickable links in organic posts may not be supported on Instagram. You can include a link in your message or caption. However, the user is required to copy and paste that link into their browser to visit their Instagram account. This is where the role of Instagram ads kicks in.
Instagram advertising can even include external links that enable you to designate any URL, be it external or the one for your website, and empower your prospects to visit the link you want them to.
6. Longer Videos
Exploring Instagram Video and Feed options can be up to 60 seconds in duration. At the same time, the Stories is of up to 15 seconds. One can have up to 2 minutes of video content if they run ads in these ad placements. This option lets businesses deliver their message to their audience in the same tone.
Also Read: Top 50 Most Subscribed YouTube Channel in India
How Much do Instagram Ads Cost in India?
Let's look at the table below and check different campaign types to know the Instagram Ads Cost in India. The cost of Instagram ads suggests that even small business owners can advertise their products on Instagram.
| Campaign Type | Instagram Ads Cost |
| --- | --- |
| Instagram CPM (cost per 1000 impressions) | Rs. 8 to Rs. 12 |
| Instagram CPC (cost per link click) | Rs. 0.48 to Rs. 2.8 |
| Instagram CPL (cost per lead) | Rs. 4 to Rs. 1500 |
| Instagram CPA (cost per acquisition) | Rs. 45 to Rs. 2000 |
| Instagram CPV (cost per view) | Rs. 0.3 to Rs. 2 |
| Instagram cost per event response | Rs. 70 to Rs.300 |
| Instagram CPI (cost per install) | Rs. 30 to Rs. 100 |
1. Instagram CPM
CPM stands for cost per thousand impressions. CPM is calculated by dividing your spending by impressions (that you were unable to reach) and multiplying the number by 1000.
2. Instagram CPC
Instagram Cost Per Click (CPC) takes into account all the advertisement clicks. Besides the link clicks, CPC also includes likes, comments, and shares.
3. Instagram CPL
So, how to calculate the Instagram Cost Per Lead (CPL)? Simply, it can be calculated on Instagram by dividing your spending by leads generated in campaigns. For example, if you can generate 7 leads by spending $50, your CPL will be ($7.14).
4. Instagram CPA
CPA stands for Cost Per Action. CPA is an ideal strategy for monetizing your Instagram account for all advertisers and publishers. You can make great money with CPA marketing on Instagram, and other platforms, as this marketing method works globally. Using a CPA will help you establish a successful online business.
Dividing the total cost of conversions by the number of conversions will enable you to measure the Cost Per Action.
5. Instagram CPV
One of the most influential PPC metrics, CPV (Cost Per View), helps you know your advertising costs per number of views on Instagram.
6. Instagram Cost Per Event Response
Finding the average cost for each Instagram event response can be calculated by dividing the total amount spent by the total number of event responses.
7. Instagram CPI
Instagram Cost Per Install is calculated by dividing your spending by mobile app installs. For instance, if you spend $100 on Instagram and generate 20 mobile app installs, your CPI is $5.
Factors that Influence Instagram Ads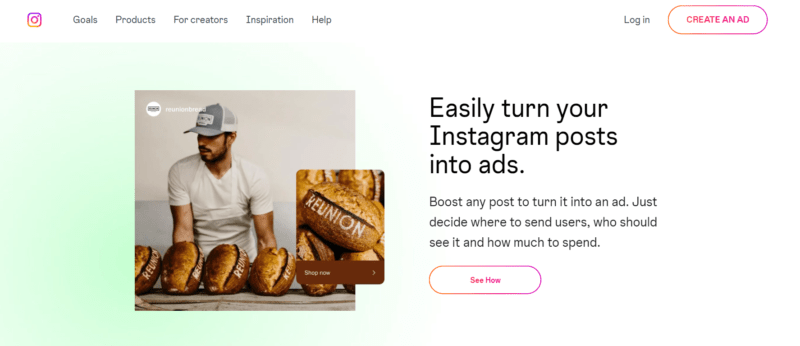 The most critical factors that contribute to Instagram ads and affect their pricing are listed below. Before you choose the type of Instagram Ad to promote your product/service on Instagram, all these factors must be taken into consideration:
1. Campaign Objective
The most critical factor on which your Instagram ad's cost depends on your ad campaign's objective. Whether creating brand awareness, increasing your website traffic, boosting app installs, reaching your prospects, engaging them, or raising conversions by seeing your ad content, choosing the objective before you create an ad campaign on Instagram is imperative. It will help manage your overall advertisement costs efficiently.
Suppose your ad campaign's objective is to enhance your brand recognition; the ad cost will be lower than something with a higher value objective, such as conversions. Raising your brand awareness among your target audience is a lower-value action than persuading your customers to spend their money to buy your product (conversions), which is undoubtedly a higher-value action.
2. Audience Size
Are you targeting broader audiences? It is one question to determine before paying for your Instagram ads. Suppose you are targeting a specific audience and narrowing them by reducing age ranges or geotargeting; you will see lower competition in those products' categories than selling products for broader audiences.
Thus, before choosing which Instagram ad campaign will meet your requirements, you must retarget audiences (prefer targeting a smaller group of the audience rather than the group as a whole) to lower your Instagram ads cost.
3. Budget
The bid amount is a crucial factor to determine. It means how much you are willing to spend for an Instagram advertisement campaign. Before preparing your advertisement budget, do proper planning and research.
One can do this by taking their projected annual gross sales and multiplying each sale by the markup made on your average transaction. Then, deducting occupancy cost (yearly) from the adjusted 10% sales number will represent and determine their ad budgets for the year.
Instagram has higher bid amounts, so you need to be prepared to pay more for impressions and clicks.
4. Ad Relevancy Score
Your Instagram ads cost is immensely dependent on your ad relevancy score. The sole reason is that it decides how relevant your advertisement content is after analyzing your target audience and prospects who will see that ad.
The higher the ad relevancy score, the more are chances for increased conversions. The ad relevancy score is determined by ensuring positive feedback from people who see your ad, such as clicks, app installs, video views, etc.
Instagram consistently strives to give users the content they want to read. The platform does the math and determines the ad relevancy score based on how users respond to your ad.
Also Read: 30 Ways to Make Fast Money Online in India
5. Click-Through Rate
Instagram ads cost can go high when the click-through rate is low, and vice versa. The system thinks there may be some disconnect between prospective clients and the messaging you deliver through your ads.
CTR is a powerful indicator and is always impacted positively if your Instagram ads resonate with your target audience. A healthy CTR means that your Instagram ads cost in India will be significantly minimized.
6. Estimated Action Rates
Estimated action rates can affect Instagram costs too. How your audience will react to your ad content will determine the estimated action rates. It facilitates the likelihood of your audience engaging with your ad, including commenting, liking, and sharing the content.
Based on the estimated action rates, if Instagram feels that people are more likely to interact with your ad, the platform will put your ad first than other posts.
Understanding the cost of Instagram ads in India is crucial for businesses looking to leverage the platform's advertising capabilities. By considering various factors and optimizing strategies, businesses can effectively allocate their budgets and achieve their marketing goals. It is essential to regularly monitor and adapt ad campaigns to ensure continued success in reaching the target audience and maximizing return on investment.