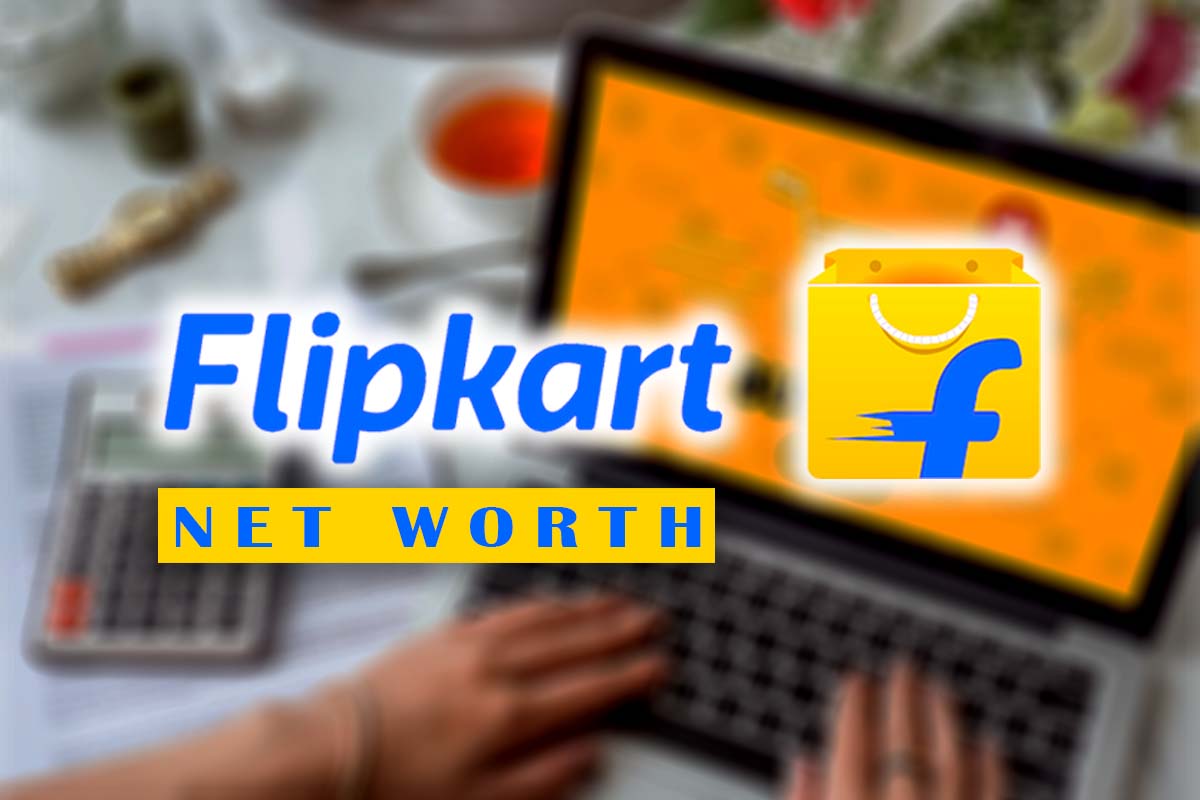 Flipkart has revolutionized the way people shop in India, with its easy-to-use website and app, wide range of products, and competitive prices. It has become a one-stop-shop for all consumer needs, providing a seamless shopping experience to millions of customers across India. Let's have a close look at Flipkart Net Worth and revenue.
Flipkart Net Worth, Share Price, Revenue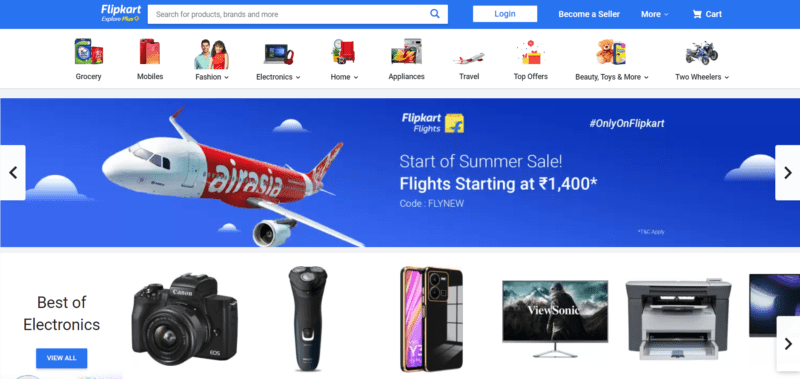 Flipkart is known for its commitment to customer satisfaction, innovation, and affordable prices. This has made Flipkart a household name in India and a leading player in the global e-commerce industry.
They also offer various payment options including cash on delivery, credit/debit cards, net banking, and EMI options, making it accessible to a wider audience.
| | |
| --- | --- |
| Founders | Sachin Bansal, Binny Bansal |
| Net Worth | $40 billion |
| Valuation | $20.8 billion |
| Revenue | $10 billion |
| Share Price | N/A |
About the Founders
The Indian e-commerce shopping platform, Flipkart was founded by Sachin and Binny Bansal in 2007. They seem related but in reality, they are not. Both of them were alumni of the Indian Institute of Technology Delhi and had previously worked for Amazon before starting their own venture.
Sachin Bansal and Binny Bansal remain influential figures in the Indian startup ecosystem and are often cited as examples of successful entrepreneurs who built a global business from scratch.
Under their leadership, Flipkart became one of the most successful e-commerce companies in India, with a valuation of over $15 billion. However, in 2018, Sachin Bansal resigned from the company, while Binny Bansal was forced to resign following allegations of personal misconduct.
Flipkart Net Worth
As of 2023, Flipkart net worth is estimated to be around $40 billion. This is a significant increase from its valuation at the time of its acquisition by Walmart, indicating the company's rapid growth in recent years.
Flipkart's net worth is primarily driven by its dominant position in the Indian e-commerce market, which has grown rapidly in recent years due to increased internet penetration and the rise of digital payments.
Flipkart's success can be attributed to its focus on customer experience and innovative business strategies. For example, the company has introduced features such as Flipkart Plus that offers faster delivery, early access to sales, and priority customer support to loyal customers.
Flipkart net worth has grown manifold because of heavy investment in logistics infrastructure and technology to improve its supply chain and enhance the overall shopping experience for its customers.
Flipkart has also expanded into new markets and categories, such as grocery delivery and digital payments, further diversifying its revenue streams.
Flipkart Revenue
As of 2023, Flipkart, one of India's leading e-commerce companies, has continued to see impressive revenue growth. The Indian eCommerce market is anticipated to have a value of $65 billion by 2023, up from $29 billion in 2018.
According to recent reports, Flipkart's revenue for the fiscal year 2022-23 is expected to reach $15 billion, a significant increase from its revenue of $10 billion in the previous fiscal year.
Flipkart reported a 31% increase in revenue to 10,659 crores in fiscal year 2021-22, but its net loss increased 51% to 4,362 crores.
This growth can be attributed to several factors, including the increasing popularity of e-commerce in India, the company's expanding product range, and its efforts to enhance the customer experience.
Flipkart has been investing in technology and innovation, such as artificial intelligence and machine learning, to personalize the shopping experience for its customers. Flipkart revenue growth in 2023 is a testament to the company's ability to innovate and adapt to changing market trends.
Flipkart Share Price
Since its inception, Flipkart has grown rapidly, becoming a dominant player in the Indian e-commerce market. Flipkart share price has been subject to significant fluctuations. Flipkart is not a publicly-traded company, and therefore, its share price is not publicly available.
However, there have been reports that Flipkart is considering an initial public offering (IPO) in the near future, which would allow investors to buy shares in the company and potentially profit from its continued growth but at present, there is no listed Flipkart share price.
Flipkart share price has been subject to significant fluctuations in recent years, reflecting both the challenges and opportunities facing the company.
However, the company's strong position in the Indian e-commerce market and its continued investment in technology and logistics suggest that it may continue to be a major player in the industry for years to come.
Also Read: Mamaearth Net Worth, Valuation, Revenue
Flipkart Valuation
Flipkart valuation reflects its position as a dominant player in the Indian e-commerce market and its potential for future growth. As the Indian economy continues to grow and more consumers turn towards it for growth.
In 2018, Walmart acquired a 77% stake in Flipkart for $16 billion, which valued the company at $20.8 billion. This was one of the largest acquisitions in the history of e-commerce and marked Walmart's entry into the Indian market.
Flipkart valuation has been driven by its strong growth in the Indian e-commerce market, which is expected to continue to grow rapidly in the coming years.
The company has been able to capture a significant share of the market by offering a wide range of products at competitive prices and providing a convenient and reliable online shopping experience.
Flipkart has had a significant impact on the Indian retail industry and has helped accelerate the growth of e-commerce in the country. With its continued focus on technology and customer experience, Flipkart is well-positioned to drive the future of online shopping in India.