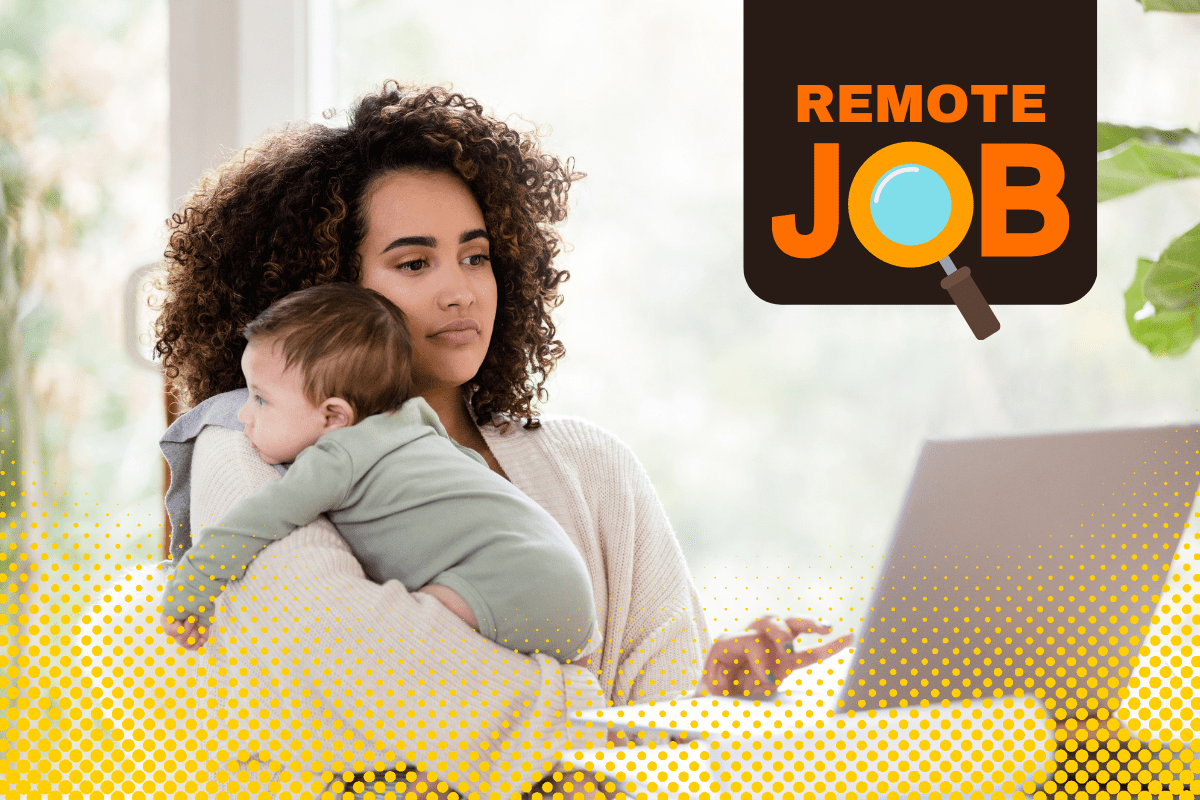 In today's rapidly changing work landscape, the demand for flexible remote jobs has soared, offering moms several opportunities to balance their professional aspirations with their family responsibilities. Remote work has become increasingly popular, providing the flexibility to create a schedule that suits individual needs and eliminate the constraints of a traditional office environment. We have compiled the list of the best flexible remote jobs for moms that offer the freedom to thrive both personally and professionally. Whether it's work from home, freelance, or entrepreneurial endeavors, you can find fulfilling roles that accommodate your unique circumstances and allow you to excel in their chosen field.
What is a Flexible job?
By the term flexible job even if you understand nothing you surely get the hint that it is talking about or aiming at flexibility. A flexible job would be one that would not bind you by time like a 9 to 6 job would. Here the basic fundamental would be that your day has 24 hours out of that you choose your 8, 9, 10, or whatever number of hours required per day and complete your targets. You are your boss to some extent and as long as you put in a shift daily and get the day's work done there is nothing to worry about.
Remote jobs
On the other hand, you have a remote job which would be something that works just as a remote. A remote allows you to sit back on your couch and change the channel reducing the effort you need to put in. Similarly, a remote job allows you to stay at home and connect with your employers or workplace over the internet or call reducing travel time, expense, and other such activities. All you need to remember is that you need to put in your shift and submit the work in a way that it reaches your employer regularly and you are good to go.
A flexible job and a remote job may have similarities or might be different from each other. However, they can be clubbed together as well and be a work from home flexible job just like my work. Apart from being my boss in the literal sense, I have the liberty to choose my working hours and also I work right from my bed which is what makes my job a remote and flexible job. However, the article is not about me but for moms and so we will now come up with those flexible remote jobs for moms list and the best jobs for moms with no degree as promised above.
List of Best Flexible Remote Jobs for Moms
Since we are combining flexible and remote work the combination that comes out of it might be something new or unique to you and may also be something that you haven't heard of earlier but that is the beauty of it as you also get to start or invent a whole new thing or also helps you enter a field of work that you previously thought wasn't possible.
1. Transcriber and Sub-titlist
As a new mom, you may not have much time on your hands since there is a new life that you now need to take care of now, however, if you have been a mom for years and now is the time when you are alone at home for long stretch of the day when your partner is out for work and kids are at school or college then you might want to try and work as a transcriber or a sub-titlist. Both these jobs need patience and time and at the same time you might not be very skilled at it but a basic knowledge of the apps you are using, and the PC or laptop should be sufficient.
If you are fast at typing and good with grammar, punctuation, spelling, and such stuff then it might be ideal for you to engage in such work, and you can make upwards of 30,000 dollars a year doing this. The work can be done from your dining room or even bedroom and the deadline might be set for a week, month, or more which gives you the flexibility to schedule your hours by yourself.
2. Copywriter and Editor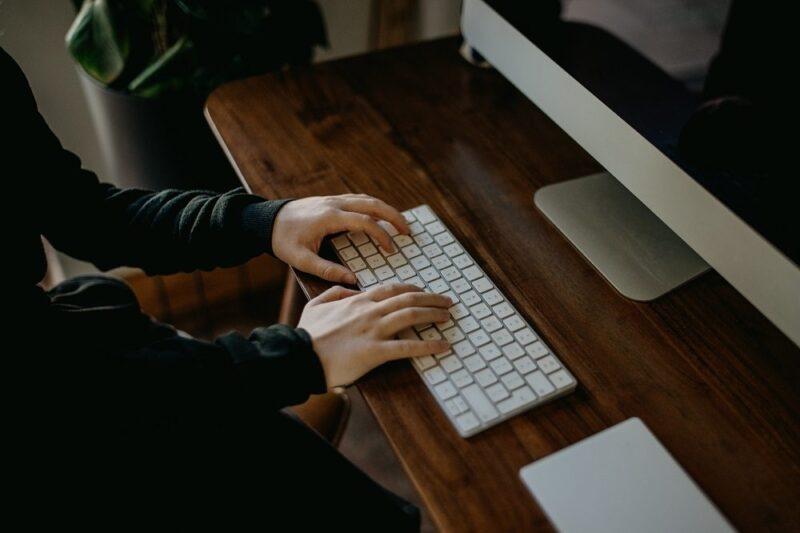 As I mentioned earlier, I work from home and decide my hours and that is because I am a content writer who is bound by submitting articles worth several words per day. As long as I can write a decent article that meets the required standard and send it through, it's all good. If you are not good at writing but know grammar, punctuation, spelling, and other such stuff then you can also be someone who wants the copy written by people like me and make corrections to it.
You can also just be a Proofreader. A copy editor is more concerned with decorating or polishing the work of the writer while a proofreader is the last person who has the chance to find any errors and report them. And it's safe to say any of these jobs can be done from your home at your convenience while bringing in more than decent money.
3. Brand Ambassador
Today everyone is an influencer and a life coach and a motivational speaker and whatnot. So why can't a mom be one too, especially when she is someone who is giving life to someone and also their first source of motivation and influence? If you are a mom who enjoys a good social media following, then being an influencer for a particular brand or range of brands can be the perfect flexible remote job for moms like you. All you need is marketing skills, good contacts, and a little bit of knowledge of social media algorithms and you can start.
If you don't have an idea of where to start, then you can simply look for online courses on marketing and business and start by getting a few certificates and attending online lectures which might help you build a network. Posing as an ambassador for a brand might also push you to a taxable income bracket.
4. Customer Service Person
If you think you have people skills and convincing power, then you might want to consider being a customer service executive. You just need to look up a vacancy online and apply for the job, once you score one you can ask them to send the necessary equipment to your home which may include a sim, a phone, a PC, or a laptop and they can't set it up at your place. All you need to know is how to communicate with the caller nicely and how to direct them through the issue that they may be experiencing.
It is no science and just needs you to be able to pitch to the customer the product you are selling, the help that you are willing to provide, or whatever it is that you are asked to do. While working in this field you can expect to make more than a decent sum while enjoying some kind of flexibility as well as remoteness.
Also Read: 51 Ways to Make Money Online For Beginners
Best Jobs for Moms with No Degree
When we listed down flexible remote jobs for moms who might have grown-up kids or babies we didn't focus much on whether or not they were holding degrees or not. However, we now look at jobs that moms can sign up for while needing no degree.
1. Fitness Worker
We all know someone around us who is a health enthusiast or a fitness freak and are into yoga, diet, gym, and other such stuff. And the amount of research these people put themselves through is commendable and this is what makes them eligible to help others as well who might be interested in exercising or losing weight by dieting and related ways.
Most moms go through routine exercising when approaching birth to try and ease the pain and post-birth to regain their shape and so they might end up with knowledge about foods to eat and exercise to do so. That is why they can try and be fitness workers and they won't even need to have a degree as long as they possess knowledge on the subject.
2. Photo Editor
You can learn to operate a photo editing tool or software from pretty much any video and article on the internet related to the subject. You can use this newfound knowledge and put it to use by becoming a photo editor for news agencies, digital media companies, advertisers, and many more such companies.
It is possibly one of the best jobs for moms with no degree as not only does it have the potential to bring in good money, but it also is not very time-consuming and at the same time is a career that can be pursued flexibly and remotely as well.
3. Handicraft Maker and Seller
Being a good craftsman is a skill that is not appreciated as much as it should be but that does not mean that it does not deserve credit or can't help you bring in money. If you are good at art and craft stuff, then you can be a Handicraft creator and put your skills to use by making and painting stuff that can attract buyers. By selling handmade goods you can earn a decent amount of money while also working in patches and avoiding putting in long hours at a time.
4. Chef
If you are a good cook, then there is no looking beyond being a Chef. And no, we are not talking about being just a hotel or restaurant chef. If you plan to have one of those flexible remote jobs for moms, then you can also be a home chef that supplies food to parry orders or runs a tiffin service.
You can be making food at home after receiving orders for a particular day in advance. This way you could also make sure that your family's food is also ready along with the orders while also being able to serve you newer and tastier dishes to people at your home as well.
Also Read: 120 Best Stay at Home Mom Jobs

Work from Home Jobs for Moms with Babies
As soon as you become a mom most women understand the purpose of and settle for a flexible or remote job or sometimes for one that offers both. As we saw above in the list of flexible remote jobs for moms some jobs offer both remote working and flexible timings, however, having newborn babies or very young kids may not go well with the jobs mentioned above and so we have a new and different list for relatively newer moms.
1. Do Freelance Works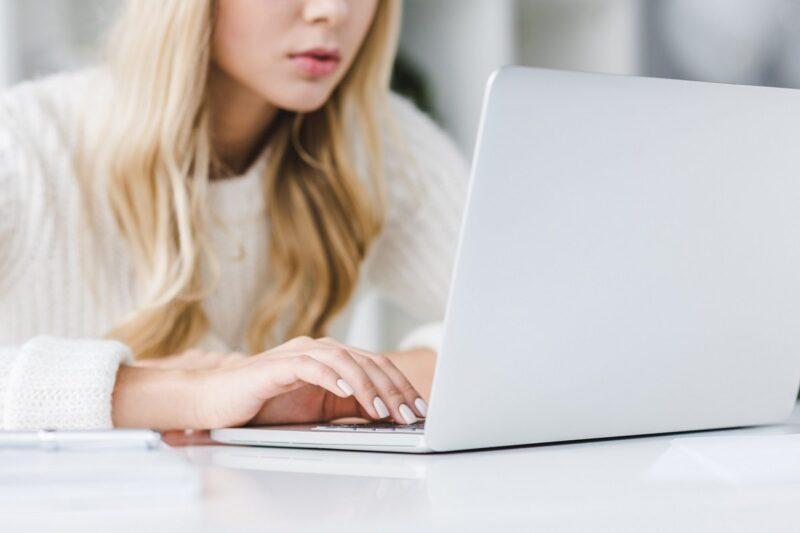 No one in the world might be able to boast of as much flexibility as a Freelancer but the best part is they also enjoy the privilege of working remotely. And someone who bears a young kid cannot ask for much more. So you might want to consider freelancing in the line of work that you belonged to before pregnancy, or you always have the option of turning to writing as a freelancer.
You can head to the internet and look for various companies needing ghostwriters or freelancers who can work for them while charging less than a normal writer would. If you have just a couple of hours or more on your hand and can write well then you might make 1,000 dollars or more a month doing this.
2. Write a Book
You are a new mom, and you have a lot of experiences to share with the world. Your life has taken a 360-degree turn, you have just gone through an experience that almost half the population of the world can't go through. Imagine just how much you have on your mind and after that you are worried about finding work from home jobs for moms with babies. Why not combine both? You could now share your experiences with the world by writing a book or by sharing videos on YouTube.
Your work and personal life can now be combined into one entity and if you could find yourself a publisher then you can stand to make a year's worth of income in a short time or even more.
3. Become a Pinterest Virtual Assistant
Being on social media is the one thing that almost everyone loves and so not many would mind working on these platforms if it paid well. As a new mom, there might not be many better options for flexible remote jobs for moms than being a Pinterest Virtual Assistant.
You can take up the profiles of people or businesses on Pinterest and become its manager. You can put up nice images, describe them well and do much more while making a decent amount of money doing so while also being a mom that is available for her newly born kid.
4. Do Blogging
You can't ignore the fact that professions related to writing are quite common in articles like these and it is for a reason. Writing is one of those skills that doesn't need to be done in public nor would it require you to be at it all day long as ideas can hit you up any time of the day. And so there's barely anything that offers more flexibility while also giving the privilege to work remotely. And for that reason, starting a blog may not be that bad an idea for a new mom to be.
You can start by putting in just a couple of hours a day that coincides with their scarce but sufficient sleep time and get to writing blogs. And who knows how much potential your blog goes ahead and develops and maybe it might also bring in a sizable income. This is another best work from home jobs for moms with babies.
Best Jobs for Moms with Babies
Above we looked at work-for-home jobs for moms who have babies but not all women may prefer staying home after birth and that is understandable. Even flexible remote jobs for moms might not be that appealing to them and that is why we now look for jobs for moms with babies who may want to head to an office or just out of their homes.
The one thing to keep in mind here is that here you could have moms who want to take their kids to the work with them and so they would have to get a job at a place that has a daycare center, or they would leave their kids with a babysitter which means they would need best jobs for moms with babies that pay well.
1. Babysitter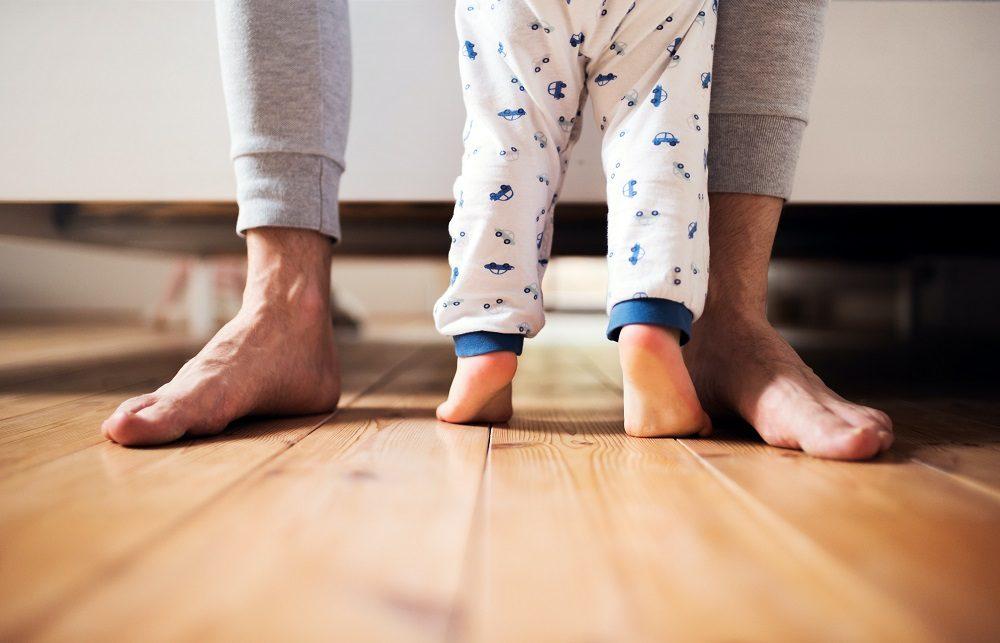 It is said that a new mom loves to be around kids and enjoys playing with them and taking care of them and since you are a new mom you probably are getting better and better at it. So, if you are someone who loves to have one of those flexible remote jobs for moms and fits the category of those people who need to be around their kids then they can opt to work for a daycare center or start babysitting service at their place.
Being a mom is likely to get you the trust of a lot of parents which also means that you might end up having a handful of clients which eventually pays you well.
2. Preschool Teacher
If you want to have one of the best jobs for moms with babies to take care of as well then you might want to consider being a teacher. This is a job that suits the category of moms who want to leave their homes and not limit themselves to being stuck at home. Being a preschool teacher can be one of the best options for you since it combines being a parent with the chance to be able to impact and mold the life of relatively newer beings on earth.
Being a part of this profession could also help you plan for your kid a bit in advance and so it would be like hitting two birds with one stone.
In conclusion, there are numerous flexible remote jobs available that cater to the needs and preferences of moms. The availability of such opportunities offers mothers the freedom to balance their personal and professional lives, providing them with a wide range of options to choose from.