In the contemporary world, where individuals are transforming to become digital, be it a small vegetable vendor or a juice corner shop, almost everyone uses digital payment methods. Due to this, the overall process of making and receiving payments has become seamless.
Digitalization and increasing online payments have contributed to the growth of cryptocurrencies in India and worldwide.
A highly volatile digital or virtual currency, Cryptocurrency is secured by cryptography. The currency is based on blockchain technology, a distributed ledger enforced by a separate network of computers. Because of its extensive security network, it is almost impossible to counterfeit or double-spend a coin.
The increasing volatility in the market is driving growth to stablecoins. Many questions would be coming into your mind, what are stablecoins? What are the best stablecoins, and what are their types? What are its pros and cons? Hold your horses! We will answer every question in this article with the list of stablecoins. Let's brief you with stablecoins introduction first.
Basics of Stablecoins
Before diving in to know the best stablecoins, you should invest in, let's get to know what they are and their significance.
As you all know, cryptocurrencies are highly volatile because of their frequent changes in prices. Due to the heavy fluctuation in their prices, some investors make their fortune overnight, but some end up losing a major share. To remove this associated volatility with cryptocurrencies, stablecoins have come into existence.
Stablecoins are highly reliable, unlike cryptocurrencies. These coins have emerged in the crypto space to provide investors with fixed returns and are considered much safer than crypto assets.
Stablecoins are pegged into another asset with a stable value. However, they could also be backed by an algorithm. Predominantly, these coins started gaining recognition after the 2017 mania. At that time, Bitcoin rose to more than $45,000 and fell more than 50% soon after. Since then, many investors have been looking to be backed by safer and less volatile cryptos-based stores of value.
In other words, you can say that Stablecoins are virtual or digital assets worth the value of fiat currencies or any other assets. Ideally, the price of stablecoin equals the cost of the corresponding fiat currencies, for instance, 1 USD.
10 Best Stablecoins
One of the first and safest stablecoins, Utopia USD Stablecoin, is built on peer-to-peer blockchain technology and maintains a 1:1 parity with USD. The value of the Utopia is aided by the pledge of the DAI- a valuable stablecoin that is pledged to the US dollar.
The internal crypto exchange supports Utopia's liquidity to convert coins into any currency. Primarily, the Utopia ecosystem maintains the price stability of the US dollar, which saves users from the risk of volatility and fear of instability in the market. Moreover, this stablecoin is best known for providing users with anonymous and helping users by saving tax, accessing secure financial transactions, and offering the lowest commission in the crypto world.
The value of every stablecoin is not equal. Each one is different from one another. You must know all top stablecoins to reap stupendous results after investing in them.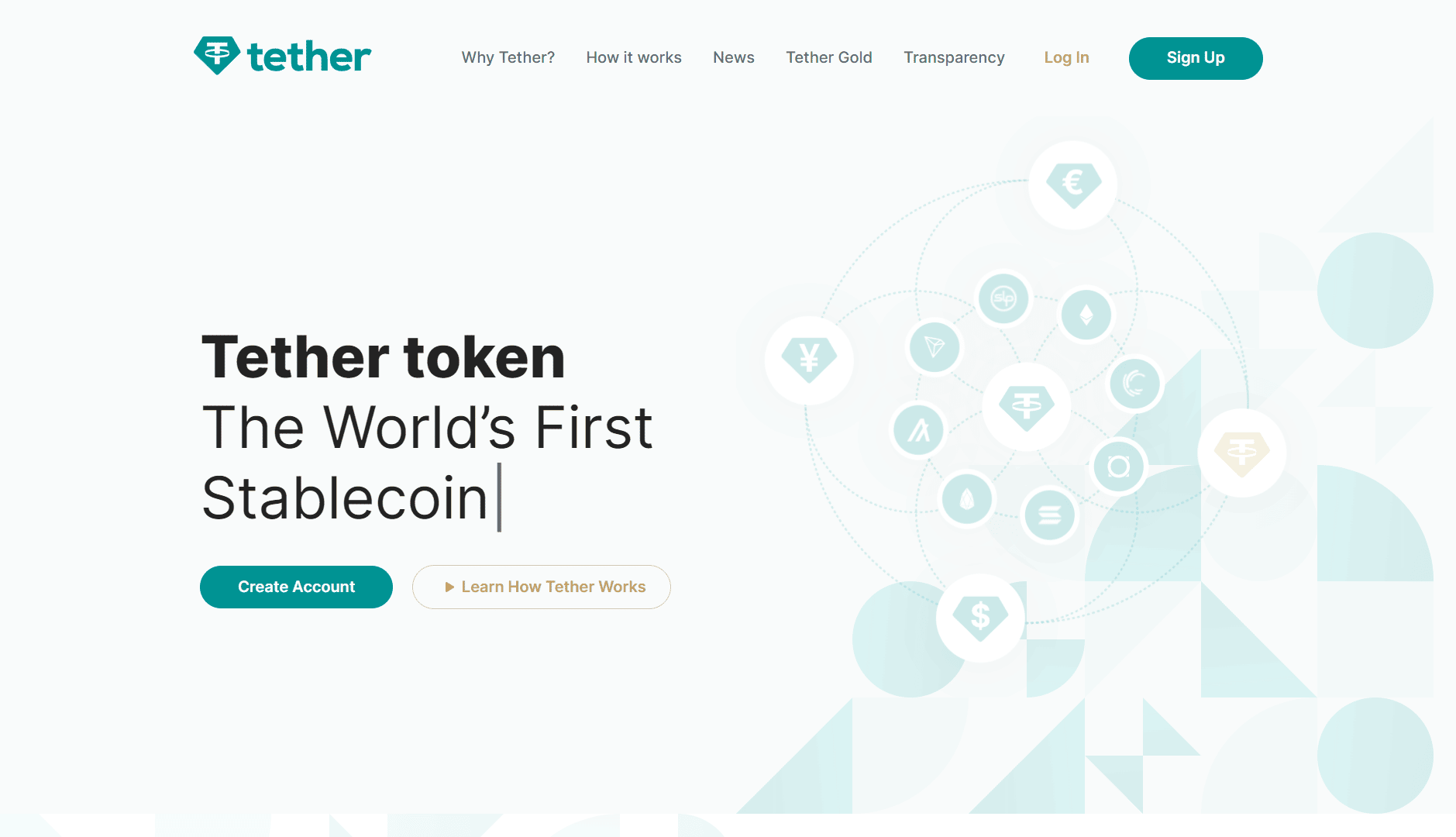 Wandering why Tether is listed as one of the best stablecoins? Undoubtedly, it is the biggest and most renowned stablecoin known by almost everyone who has a little overview of the crypto world. The total market capitalization of this coin has reached $32 billion. One of the sole reasons to rank this coin at 1st in the list of best stablecoins is its three-pronged strategy. By implementing this strategy, Tether has successfully established 3 more stablecoins in the crypto market.
Tether is backed by gold and equivalent to cash. That's why Tether is the priority for a plethora of investors because of its security and seamless integration with crypto assets to fiat platforms.
Moreover, it is pegged against the USD on a 1:1 ratio. At the same time, another stablecoin is introduced by Tether, which is pegged against Euro. While the third stablecoin, YenTether, is pegged against the Yen.
However, there could be one drawback of using this stablecoin and being invested in this. The coin is criticized for discrepancies and lack of transparency in its collateralized reserves.
Also Read: 15 Best Hardware Wallets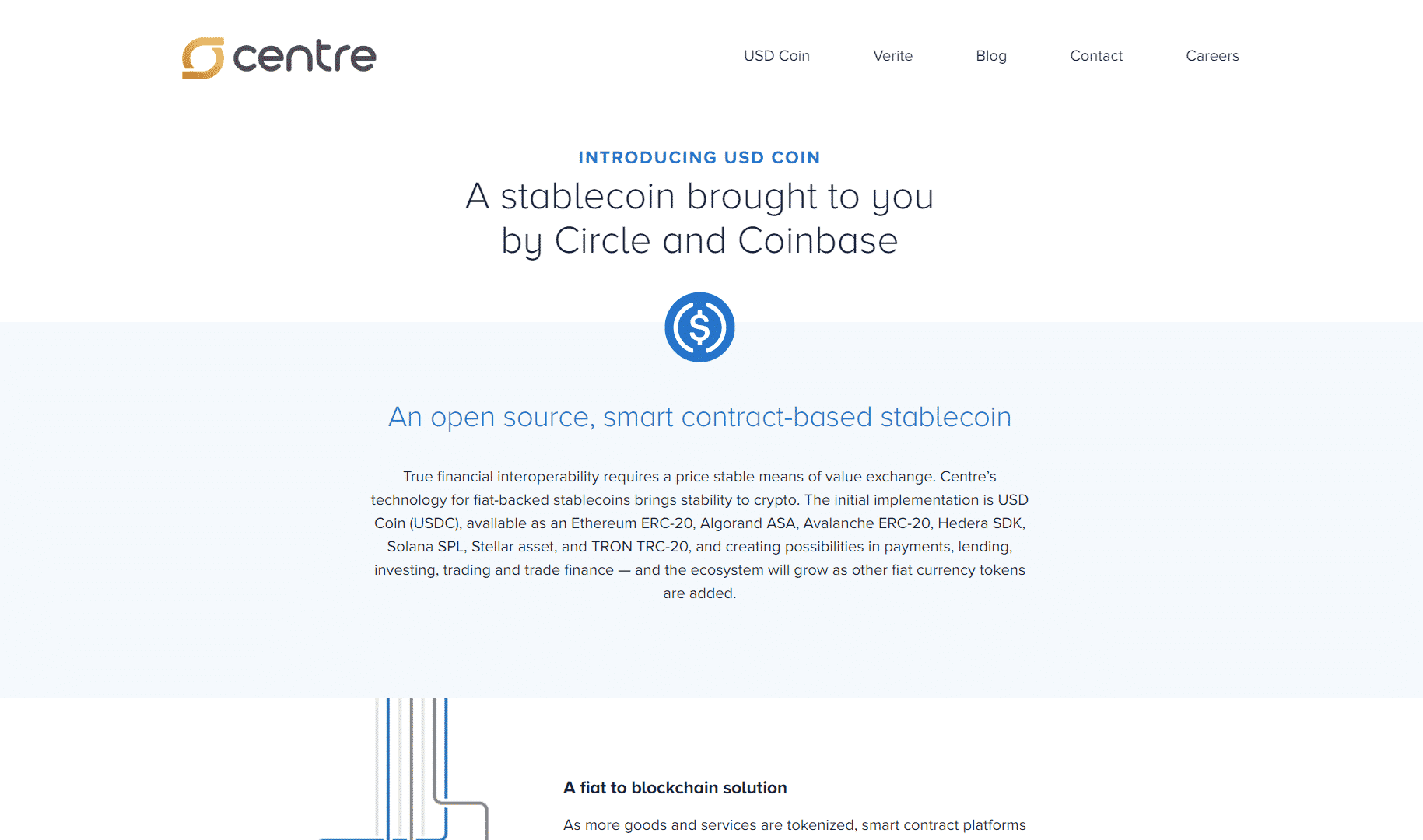 Backed by coinbase, USD Coin is the world's biggest broker and largest exchange holder of Bitcoin.
The stablecoin is based on the Centre technology, built on the Ethereum blockchain, and fully compatible with DeFi solutions applications. The creators of this platform cooperate with organizations responsible for building the reports on the state of monetary funds. Plus, the creator offers full control over the functioning system.
All the users are allowed to register on the official website after going through the simple registration process. However, only US citizens having bank accounts in their native country can return funds.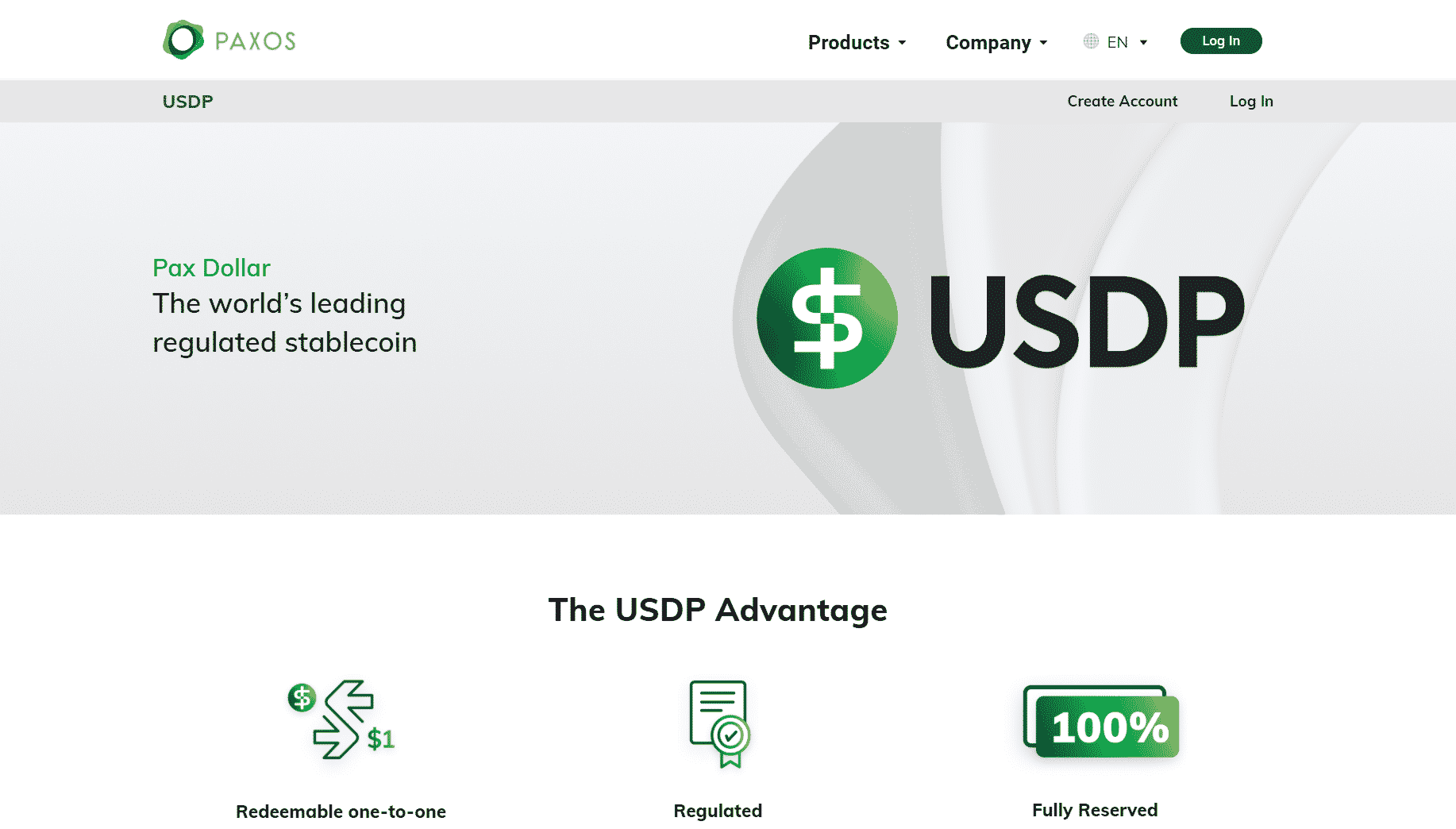 Keeping 1:1 parity with the US dollar, Paxos Standard created an answer to the Tether printing controversy. This one of the top stablecoins is operating on the Ethereum blockchain technology. In addition, the coin is featured as an ideal fiat collateralization token relevant to cross-border transaction fees.
It is considered a reliable crypto asset by many recognized authorities, including wall Street regulators. Moreover, it supports improving the traditional financial industry.
So, what's the most intriguing aspect of this platform? Unlike other coins, it has opened up avenues for its partnership with PayPal. It will be a significant boost to the aspirants of PAX, who are looking to invest in this market and are keen to enter the world of crypto.
The coin is gaining dominance over other stablecoins as even global payment gateways present trustworthy prospects for this PAX to achieve improved adoption.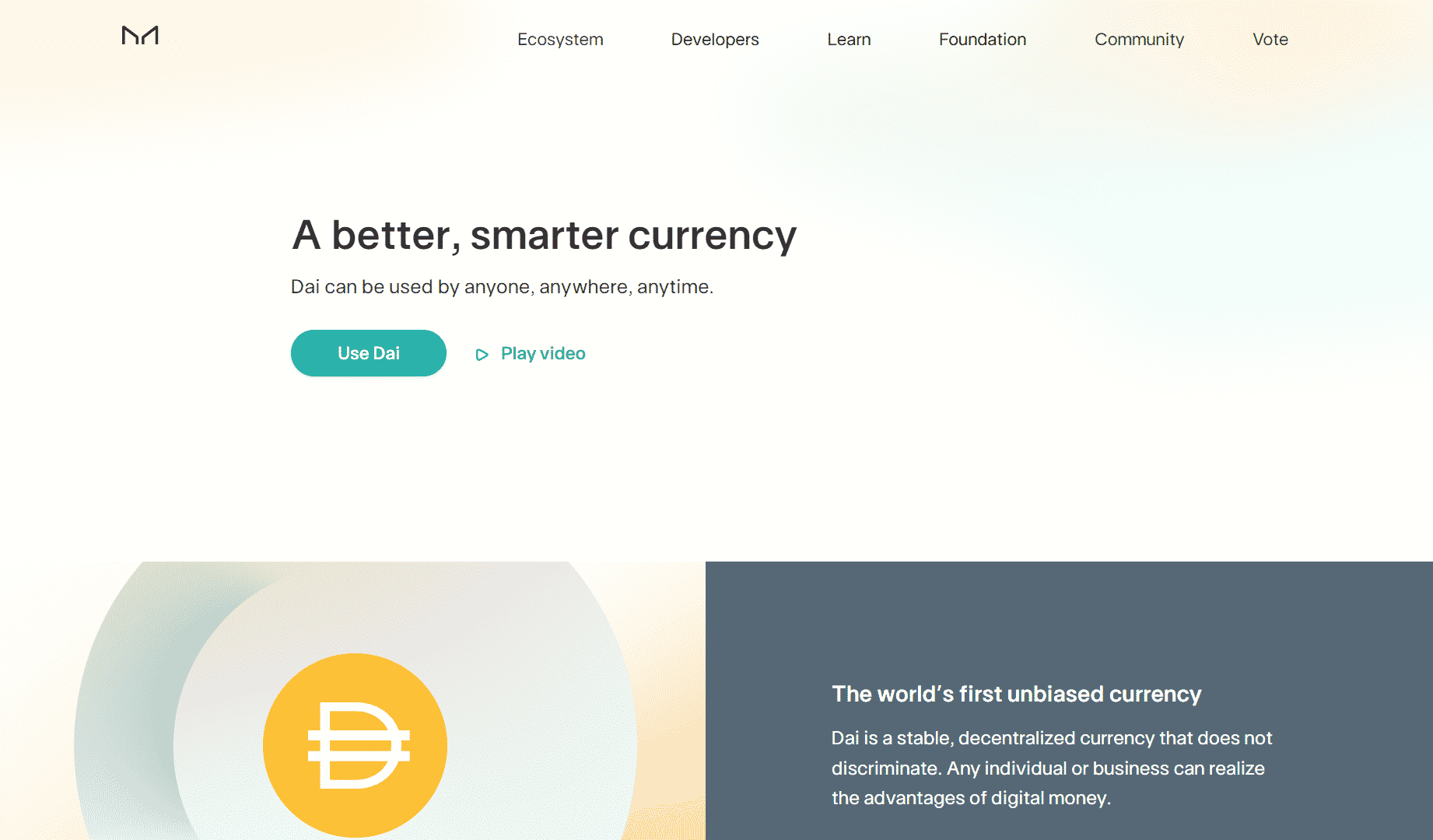 Offered by MakerDAO (An independent decentralized organization), DAI is a stablecoin without any centralized issuing authority, further ensuring safeguards against censorship.
Similar to various other stablecoins, DAI is also based on an Ethereum-based blockchain. The asset is collateralized by the mix of other digital assets and pegged to the US dollar.
Furthermore, the MakerDAO decentralized organizations' protocol is followed to issue and develop the DAI token limit.
Many traders used this coin to trade; however, it is more feasible on DeFi protocol services.
Also Read: 50 Most Popular NFT Tokens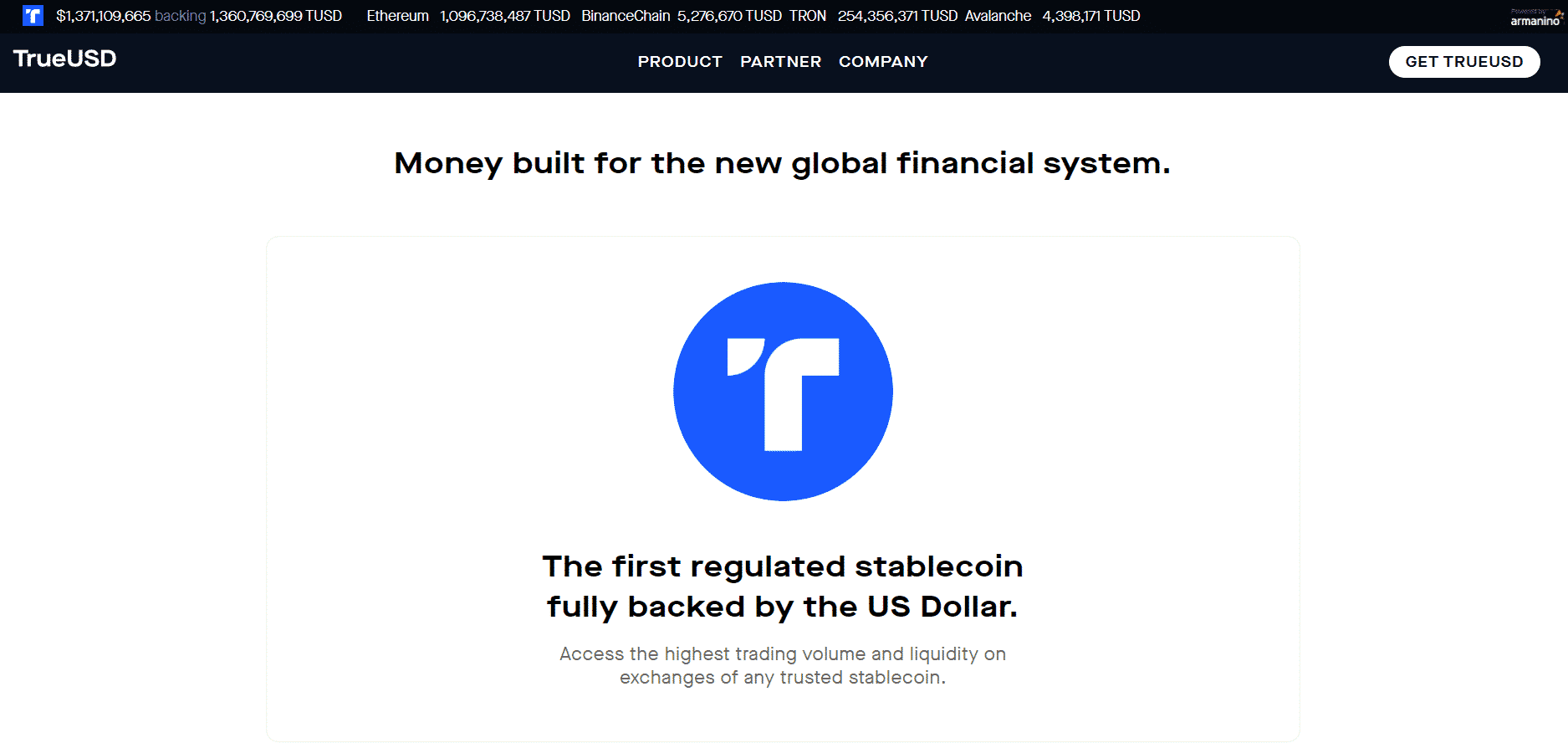 Still not able to find the most promising stablecoin? True USD is one of the best stablecoins holding the potential to serve the USD fiat currency in the domain of Cryptocurrency.
You might be glad to know the team behind this spectacular platform behind the foundation of this stablecoin, including Google, Stanford, Palantir, and UC Berkley.
Fully backed by the US dollar, True USD is the most liquid stablecoins in the world of crypto. The best part is that it offers low transaction fees compared to the wire transfers of fiat funds and enables you to grab maximized interest rates on your saving balance.
The coin is considered an ideal platform to use against market volatility. The stablecoin features 1:1 parity against the US dollar.
Launched in 2018, True USD stores all the funds in third-party storage, where-in developers have not given any access to the funds and are not allowed to participate in the transfer.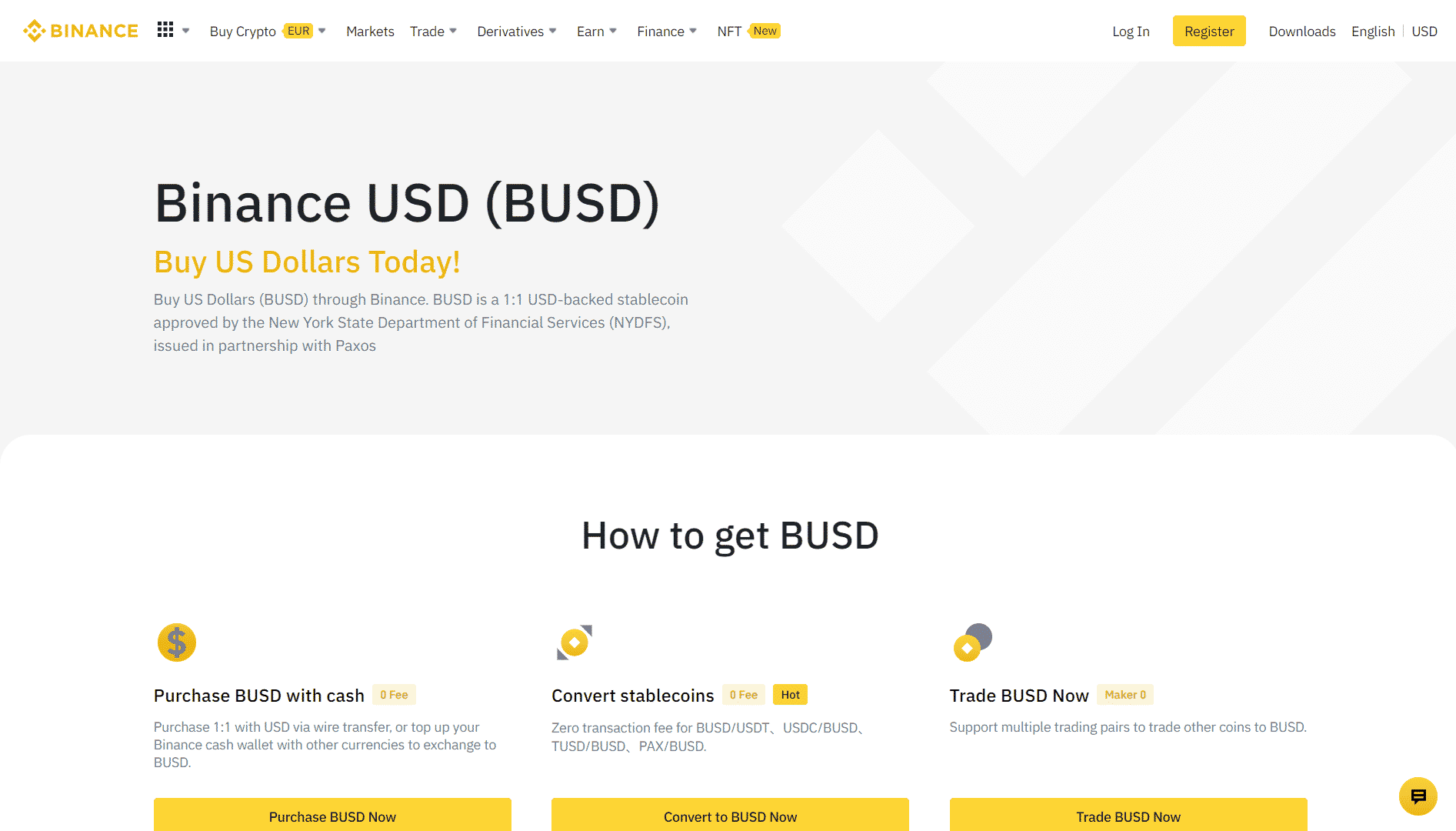 Binance launched Binance USD in collaboration with Paxos in 2019. This platform is also known as BUSD. Although they are pretty new to the market, they have created a market capitalization value of around US $13.051 Billion. They have chosen themselves to the UD Dollars, improving their stability and lessening the risk.
They had left no stone unturned when they created this platform to compete well with its competitors. One of the most important things about BUSD is that you can use it in almost any case that is compatible with the ERC-20 Ethereum platform.
BUSD is regulated by the New York State Department of Financial Services, making it more reliable and secure. You can also use this platform for sending money worldwide, and their tokens are issued as ERC-20.
Thus, whether you trade short-term or are planning to invest for the long term, this tool is an excellent option for preserving wealth and stabilizing the value of your portfolio.
Also Read: 16 Best Cryptocurrency Brokers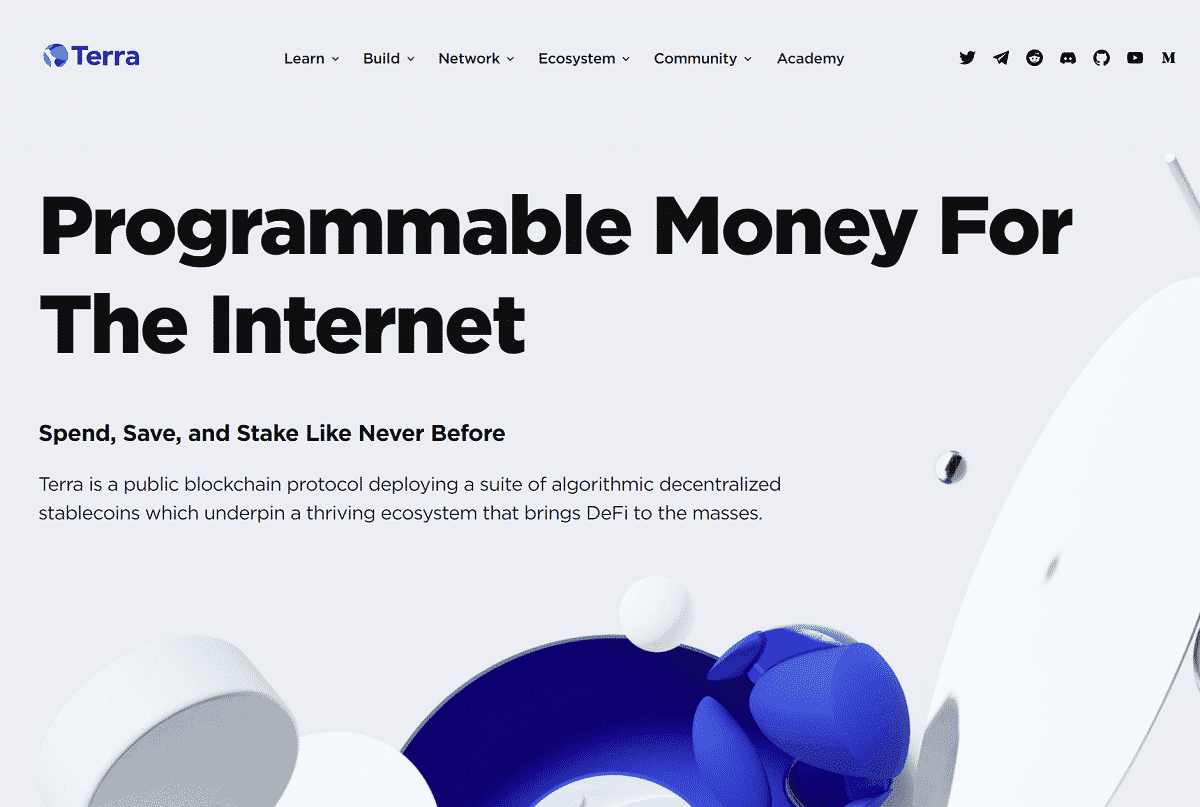 A network of price-stable cryptocurrencies, TerraKRW is a tried-and-true network in the stablecoin space. The interesting system used by this currency to keep the stablecoins balanced is the usage of LUNA cryptocurrency.
Founded in South Korea, Terra knows how to cater to its local audience. The coin is pegged to one of the most robust currencies in the world; the Korean Won.
The token is based on an algorithm and follows a protocol that ensures the price-stability expanding and contracting the overall money supply.
The overall market capitalization of the coin is $36 million.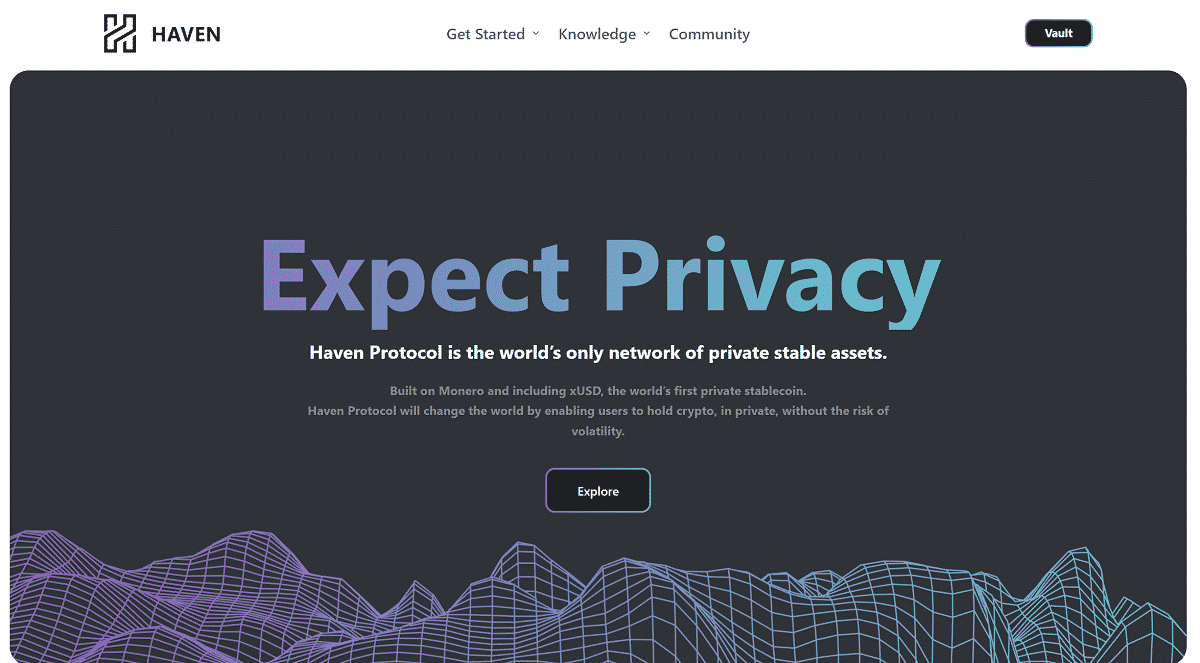 It is built on Monero and includes xUSD, the world's first private stablecoin. It is expected that Haven Protocol will change the world by enabling users to hold crypto, in private, without the risk of volatility.
Considered to be one of the most credible tokens, the team behind Haven establishment comprises many proficient leaders in the domain of fintech and blockchain.
Haven is an ecosystem of digital assets that gives you the ability to store, transact and convert your money in the form you choose in complete privacy. You can choose between a range of assets including the US Dollar, Chinese Yuan, British Pound, Gold, and Bitcoin among others. It has an elastic supply to allow for network growth and flexibility for users.
Also Read: 33 Best Cryptocurrency Exchanges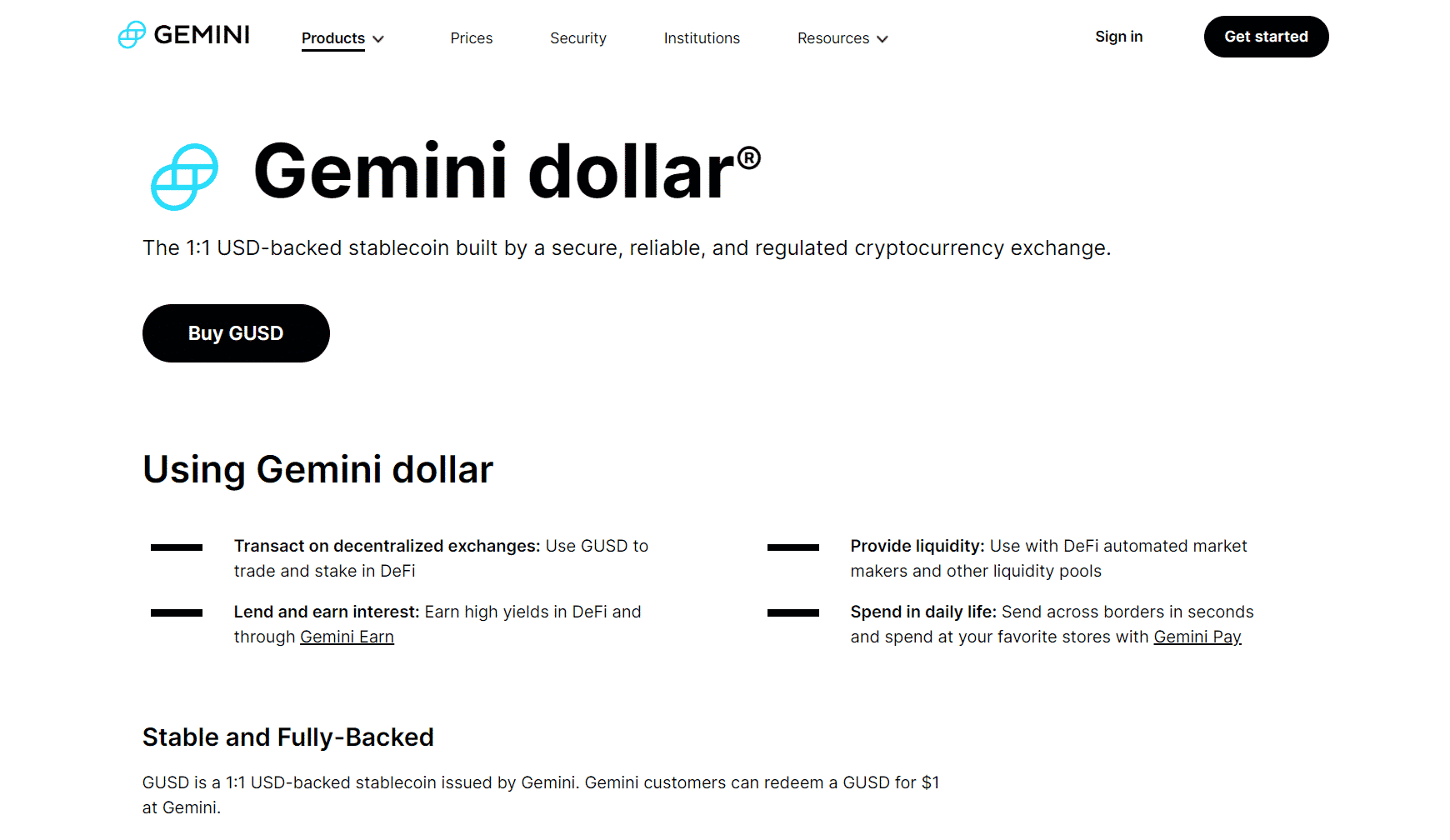 This is one of the top stablecoins called GUSD. You should not miss this stablecoin in 2022 as it is the first stablecoins chosen against the US Dollar to get recognition from a big US regulatory body. This is an ERC-20 token that is based on ETH and has been modified for providing more transparent and regulatory compliance in the new financial system based on fiat currencies.
It was launched back in September 2018, and the best thing is that you can store it in any wallet compatible with ETH tokens. They are currently working on improvising trust between conventional financial functionality and the blockchain ecosystem.
You will be glad to know that GUSD has a centralized process for protection against any security threats. Furthermore, there are regular monthly audits done by an independent accounting firm that itself offers assurance about the balance between the sum of GUSD in circulation and the value of USD in reserve.
This platform is the best example of a commodity-backed stablecoin as it has the backing of physical gold. Separate tokens create a DGX token as it helps preserve the identity of the gold bullion which is linked with it. They use the Proof of Asset (POA) technology for security purposes.
DGX is an ERC-20 token that is chosen against physical gold, and any holder of DGX can cash out their DGX coins in real physical gold bars as per their specific value. To date, there are more than 200 million DGX tokens available in the market, and they are planning to expand it above a single vault in Singapore.   
Their market capitalization value is US$3.41 million. But, the major drawback with these coins is that you would not be able to trade them in some of the leading crypto markets like the US, China, and Japan because of some legal troubles. The scope of DGX of becoming the best stablecoins in the finance sector is restricted because it is a gold-pegged stablecoin.
Also Read: 15 Best Staking Coins
Types of Stablecoins
After going through the list of stablecoins, you need to know about the types of stablecoins. You can understand them and choose them as per your requirements:
1. Commodity Backed Stablecoins- These stablecoins are secured with hard assets like gold or real estate. But, the most commonly used hard asset for collateralization is gold for stablecoins, as various stablecoins use a diversified collection of expensive metals.
2. Fiat Backed Stablecoins- It is essential for you to know that stablecoins are backed by fiat currencies such as the Chinese yuan, which keeps a reserve of that currency as a monetary deposit. Other fiat forms comprise precious metals like platinum or silver and commodities like corn or oil.
Usually, the fiat-backed crypto is the most commonly accessible stablecoins. They are very recognized, and you can also see them in the list of stablecoins for 2021. These types of stablecoins support fiat currencies like US Dollars, GBP, or Chinese Yuan; these are kept as collateral.
Most of the fiat-backed stablecoins are supported with dollar reserves. This reserve of currency is monitored by an independent custodian that is monitored regularly to ensure compliance.
3. Crypto-backed Stablecoins- There are many people who argue how crypto can back other cryptos, but the truth is that crypto-backed stablecoins have a completely different picture compared to others. These stablecoins can be found in the entire list of stablecoins available currently.
These stablecoins have the capability to maintain an over-collateralized position as well. Crypto-backed stablecoins circulate relatively less supply against the reserve compared to fiat-based currencies. For example, these stablecoins may issue only $1000 worth of coins for every $2500 of crypto in reserves instead of keeping a 1 to 1 ratio.
4. Unsecured stablecoins- They are decentralized, but the good part is that their rate is relatively more stable. This is achieved because of the seigniorage method; it is governed and backed by an algorithm or functionality rather than any other asset or currency.
The issue of fresh coins depends directly on the demand for stablecoins. The major challenge comes in the process of atoning the stability of the exchange rate. In such cases, for seigniorage-backed stablecoins, smart coins on decentralized platforms can serve as independent supporters.
Pros of Stablecoins
Just like other forms of crypto, stablecoins also come with various advantages that are worth knowing:
The best thing about them is that they have the power of all crypto to move irrespective of any physical borders.
Stablecoins are comparatively less volatile.
The transaction speed is amazing as the financial transactions on blockchains are swifter than the contemporary processes. The transactions you do here do not wait for a third party to verify the transfer. Therefore no one pays any fee to the third party.
The transactions you do here get recorded on a public ledger that anyone can monitor, not like fiat currencies. Therefore, they provide you with complete transparency of transactions.
The assets here are provided with real value.
You can use stablecoins for preserving value for a longer duration
The good thing is that they have less dependency on state institutions
They comprise a huge role in increasing the popularity of cryptos in general.
Cons of Stablecoins
Along with advantages comes some limitations, too; let us dive into some of the drawbacks of stablecoins:
Unlike a few crypto's, stablecoins are also usually created by centralized organizations that own the currency. There is a well-known stablecoin called DAI, which markets itself as decentralized, and has also faced surveillance for its centralized organization.
These coins must be monitored and audited by third parties as they might generate conflicts of interest to a decentralized, questionable or spurious experience.
One of the major drawbacks of Stablecoins is that they do not offer high ROI to investors like unpegged cryptos.
Also Read: 20 Best Crypto Exchanges without KYC Verification
FAQs
Q1. For federal income tax purposes, how is virtual currency treated?
For Federal income tax purposes, virtual currency is considered property, and general tax principles applicable to property transactions apply to transactions by utilizing virtual currency.
Q2. To date, what are the different types of cryptos available in the market?
It is tough to state the exact number of existing crypto. The reason behind it is that the crypto code is open-source. Thus, by just using the code, any individual can make their own crypto version. As per the research and estimation, it can be said that there are over 900 cryptos in the market as of now.
It can be said that stablecoins have supported crypto entangling into the new finance system. So, if you want to trade safely, you can choose any of the best stablecoins from the list mentioned above. In fact, they are game-changers and can also bring fiat currencies to the blockchain.
Pick the right and best stablecoin for investment, and it would depend on various factors such as if you want to invest for the long term, then you can opt for gold-backed stablecoins; for short-term trading, you can invest in collateral based crypto. Thus, analyze your requirements and, after that, choose the best from the plethora of options available in this list of stablecoins and in the current market as well.