Welcome to the world of cryptocurrency staking, where you can unlock the potential for passive income and rewards. In this article, we delve into the realm of the "Best Staking Coins," exploring the top cryptocurrencies that offer staking opportunities for investors. Discover how staking can be a lucrative strategy for earning rewards and learn about the most promising staking coins that can help you grow your crypto portfolio. Join us on this insightful journey as we uncover the key players in the staking space and empower you to make informed investment decisions for optimal returns.
15 Best Staking Coins: Earn Rewards with Crypto

What is Cryptocurrency Staking?
Nowadays, crypto staking has become one of the most lucrative ways to earn, invest, and relish returns on investment.
Primarily, it is the process where the validator is solely responsible for validating 'locked up' digital assets in a decentralized crypto network to ensure the highest level of integrity, consistency, and security of the network. The validators (stakers) are further rewarded with the exclusive cryptocurrency that is newly mined as an incentive or encouragement to help to secure the network.
Benefits of Staking Cryptocurrencies
The process of mining and forging are very similar, but staking is something different and has plentiful advantages, including:
1) Cold Staking Makes it Straightforward
One of the most impeccable features offered is the option you get to stake your cryptocurrencies 'cold.' Now, what does it mean? It signifies you can get connected to the internet at all times, even without them, which further demonstrates you can leave your crypto in the wallet with this feature enabled.
2) Generate Great Rewards and Extra Income
Staking is a significant way to diversify assets and reduce transaction fees on the blockchain. If you find a way to make extra income, this one is one of the most efficient ways to use top staking coins and amplify your revenue.
Many people have increased their net worth simply by investing in crypto, encashing them, reinvesting their money, buying another crypto, and cashing out their profits.
3) Performed at Exchanges
Staking of a cryptocurrency can easily be done at an exchange. The 3 exchanges that make it possible for you to stake crypto include KuCoin, Binance, and Coinbase. The other exchanges do not allow you to stake your cryptocurrencies, like them.
4) Less Energy Consumed
Compared to mining, staking consumes less energy as it requires less computational power, leading to decreased energy usage. The cryptocurrency space exponentially won the situation after the Proof of Staking mechanism come into existence. As earlier ample energy was being consumed by mining which disrupted the environment.
Also Read: How to Mine Cryptocurrency? What Is Crypto Mining?
What is a Staking-as-a-service Platform?
These platforms enable the investors to stake their digital assets/holdings using Proof of Stake with the assistance provided by a third party. The services provided by them include all technical support in relevance with the staking process. The earnings of staking-as-a-service platforms depend on the percentage or amount charged as a fee on the staking rewards. Staking on these platforms is also called Soft Staking.
What coins to stake? List of the Best Staking Coins
The Proof of Stake coins listed below is made after thorough research and analyzing each aspect. We believe these coins will combine immense staking rewards along with their potential price increase.
Let's explore the list of best staking coins that can generate ample revenue and remarkably high profits below:
1. Cosmos (ATOM)

Cosmos is a customizable, decentralized, and interoperable platform where the new start-ups can effortlessly create their blockchain service.
It is bridging the gap between different blockchain service providers and facilitating the communication process among them. This simplified the whole process for the entire community to collaborate with different blockchain service providers.
One of the best staking cryptos, Cosmos, uses DPoS (Delegated Proof of Stake), where delegators and validators operate. In this process, the delegators authorize which validators should verify the transactions and add new chains.
It is also equipped with the unique feature of achieving consensus even in an environment containing malicious nodes.
It can be named 'Internet of Blockchains' as it links all the myriad of blockchains into a single network enabling all tokens to be transferred optimally.
ATOM is ranked at 25th position in terms of the biggest market capitalization cryptocurrency in the world. Moreover, it is expected to provide magnificent annual rewards of circa 8.32% annually on Binance, Coinbase, and other exchanges.
Visit Atom
2. Tezos (XTZ)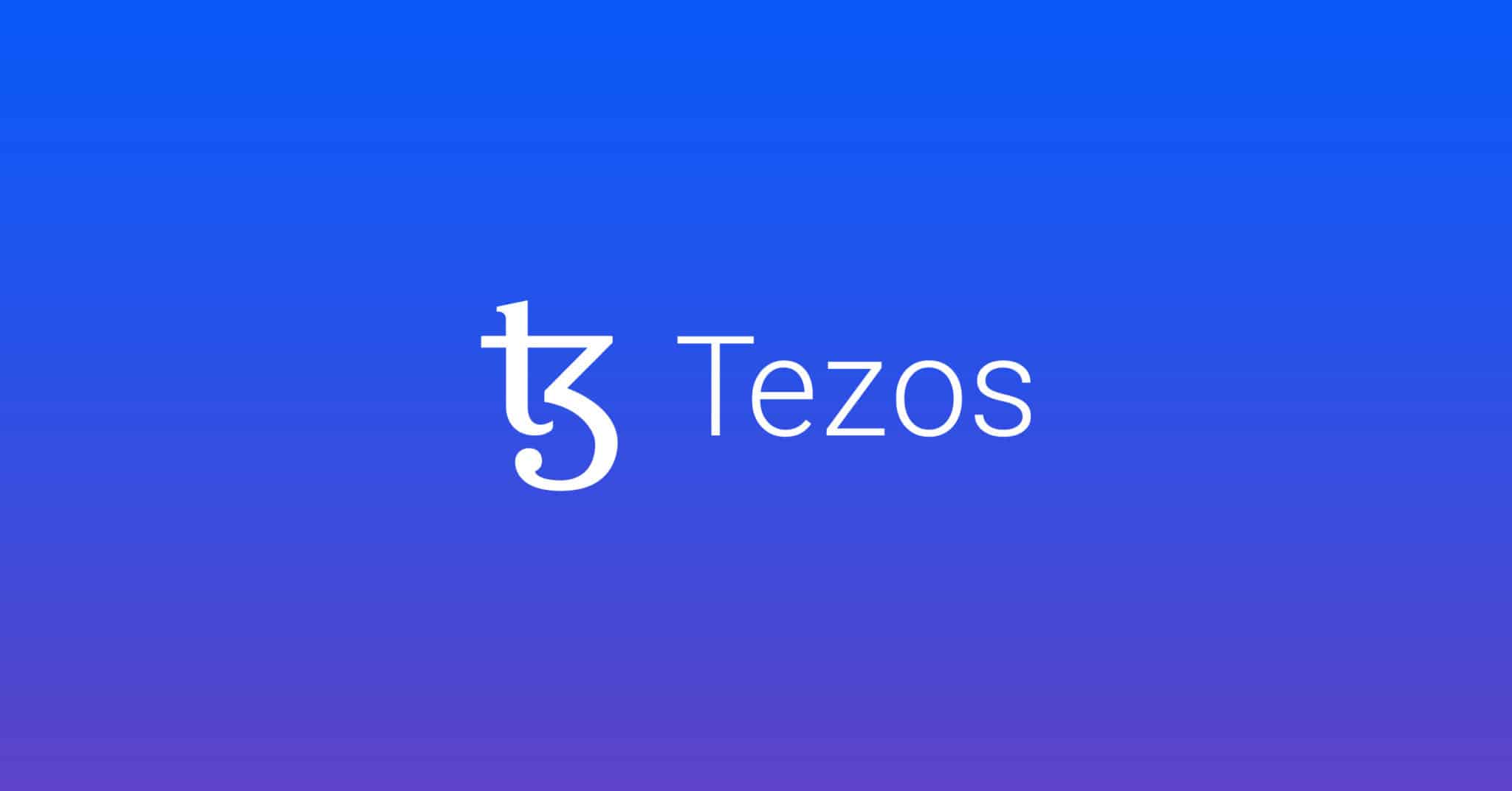 Tezos coin was launched in the market in June 2018 that offered more than $230 million as the initial coin offering, due to which it became an infamous blockchain for the time being. Developed by Authur Breitman, the coin uses an on-chain governance model to manage changes in the network.
The coin implements a version of liquid Proof of Stake (LPoS). In addition, it penalizes malicious bakers that are involved in confiscation.
The platform is powered by the XTZ cryptocurrency, created through the 'Baking' process. Here, the staking process is called Baking, wherein bakers are rewarded magnificently for staking their XTZ, allowing validation of new blocks.
Also Read: How to Mine Dogecoin?
Bakers need to have a full role of Tezos to bake XTZ, which is 8,000 XTZ. Simultaneously, users need to run their full node. The annual ROI of Tezos is expected to be 5-6%, however, which can fluctuate heavily depending on market factors.
Visit Tezos
3. Ethereum 2.0 (ETH)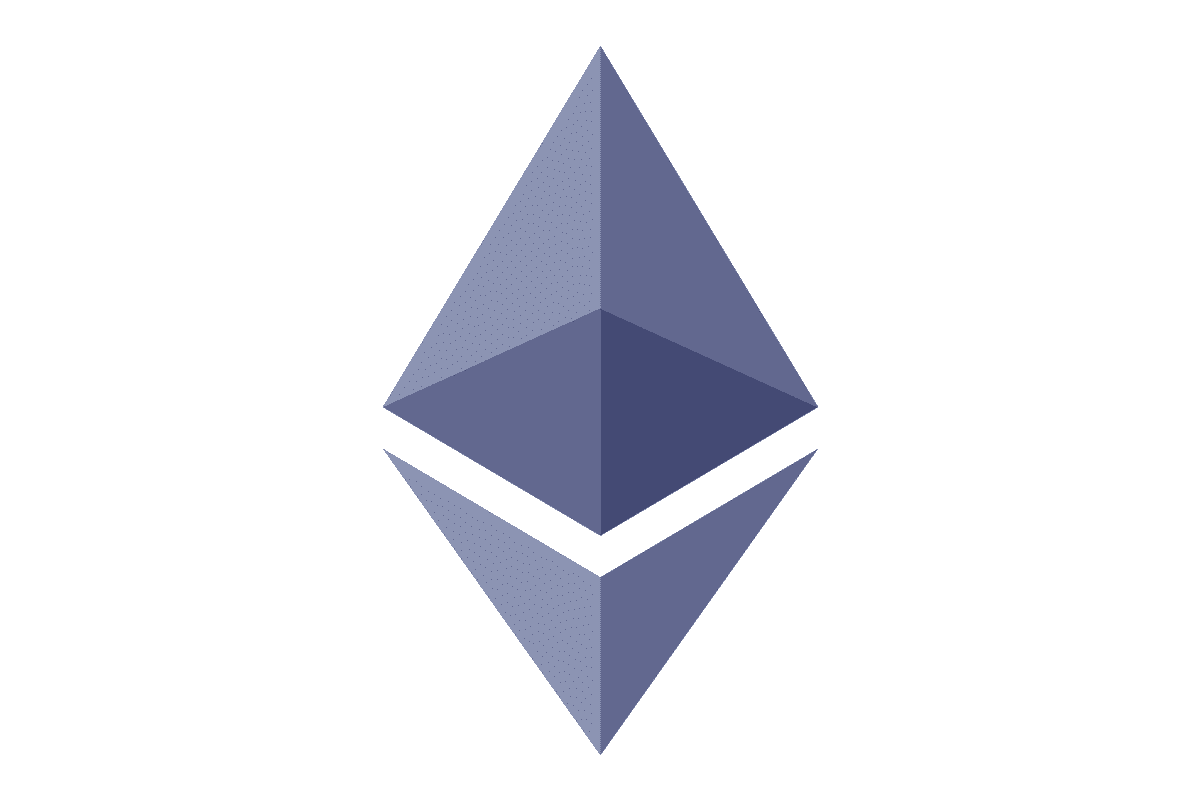 Ethereum is a renowned platform having spectacular staking options. It is considered the second most popular cryptocurrency in the world, after Bitcoin.
Becoming its early validator can help you earn ample money. However, you need at least 32 ETH to stake this crypto. This coin recently transitioned from PoW consensus to PoS consensus. Staking on this platform started in the year 2020 in December. Within a very short time span, 1,30,000 validators staked worth $12 billion ETH.
Ethereum provides an impressive staking reward ratio ranging from 5% to 21%. On average, it can yield a good return of ROI, around 7.5% annually.
Visit Ethereum 2.0
4. Algorand (ALGO)

Algorand coin was launched with the main objective to enable a borderless economy and solving the blockchain problem of scalability while maintaining security and decentralization. At the same time, it has somehow created a borderless economy by charging minimal transaction fees.
It uses a different consensus algorithm which is called PPoS (Pure Proof of Stake). It prevents the activities of malicious actors in the system by keeping a majority of its stakes benevolent, further allowing the system to reach a consensus without a central authority.
The taking rewards for this coin range between 5% to 10%, depending on the exchange platform you choose. For instance, if you have selected Binance for staking, it can generate up to 8% staking reward annually.
Visit Algorand
5. VeChain (VET)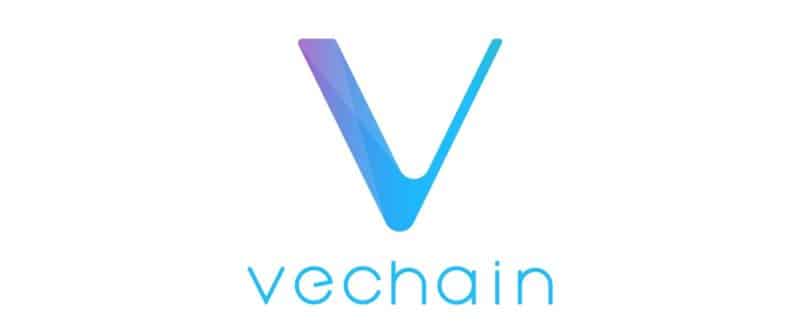 VeChain is an Ethereum inspired blockchain platform focusing on the supply chain industries and enterprises.
VETs ranking experienced a significant improvement in terms of staking when it began using blockchain technology.
The platform is primarily based on logistics through supply chain management, including inventory management, monitoring, quality, and assurance. Moreover, it has also made staking effortless after launching its efficient and user-friendly mobile app.
The staking reward is estimated to be anywhere between 3% to 4%, which can fluctuate heavily.
Visit VeChain
6. Lisk (LSK)

Lisk is an open-source blockchain platform providing a 'gateway into the blockchain.' The best part about Lisk is that it allows all investors, developers, and project designers to create their side chains (where the app's base is built).
The platform is based on Javascript, due to which it is more accessible for the new project designers or developers to stake and reap the benefits of generating huge profits.
The expected ROI is 5% to 6% per year on the exchanges, including Atomic Wallet and Coinbase.
Visit Lisk
7. Synthetix (SNX)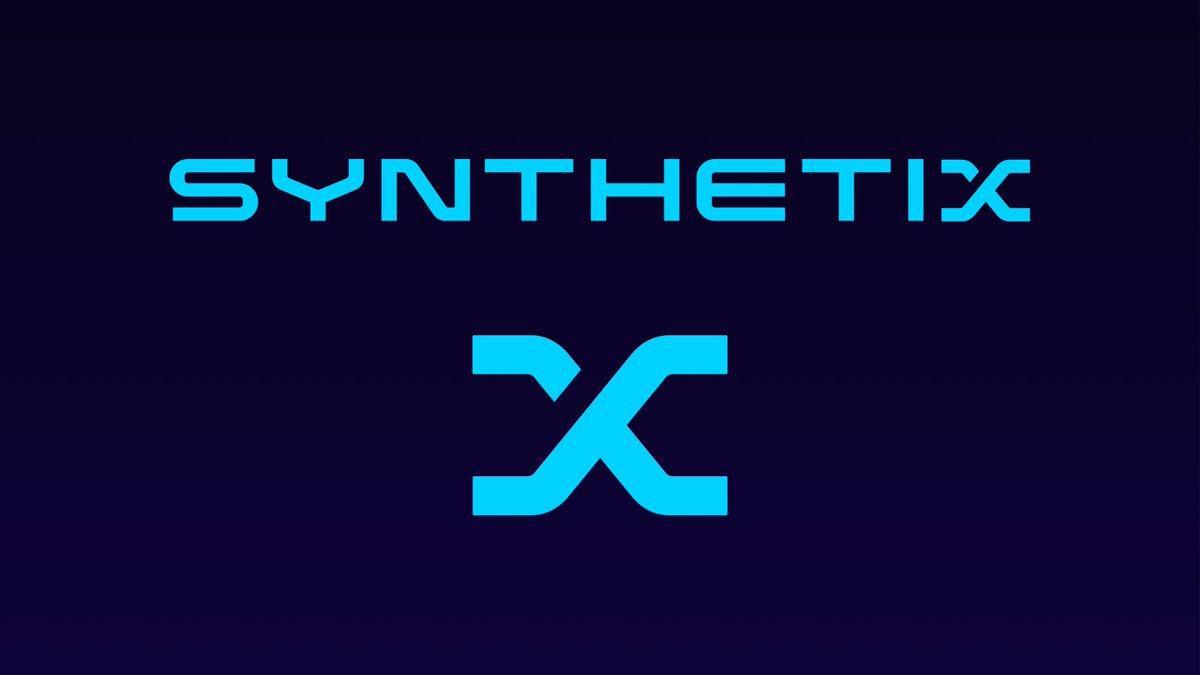 Synthetix is crypto used in the issuance of synthetic assets. These assets are also called 'Synths', representing physical assets, including fiat, crypto, and stocks.
Every synthetic asset creates an ERC-20 construct, backed by the SNX (Synthetix Network Token). Users can also trade the synthetic assets with infinite liquidity on Synthetix's decentralized exchange platform (DEX). It signifies traders do not need to worry about slippage.
The synthetic assets have provided good exposure to traditional markets as the annual return for staking Synthetix was calculated at 55%. Yes, you have read it right; it's 55%!
Visit Synthetix
8. Loom Network (LOOM)

Loom Network is a PaaS (Platform-as-a-service) blockchain built on Ethereum following the ERC20 standard for tokens. A developer requires the Loom coin staking to run a dApp (decentralized app) on the Loom Network.
This PoS token is primarily used to secure Loom Network's mainnet, known as Basechin. The holders can earn enormous staking rewards; all they need to do is Secure Basechain. One of the best staking coins, Loom, can also pay the hosting fee for dApp.
Also Read: BlockFi Review: Is it legit or too risky?
The established platform is providing an opportunity to validators to earn up to 25% staking rewards. The rewards accumulate in the Basechain wallet and can be withdrawn from it to the validator's bank account.
Visit Loom Network
9. NEO (NEO)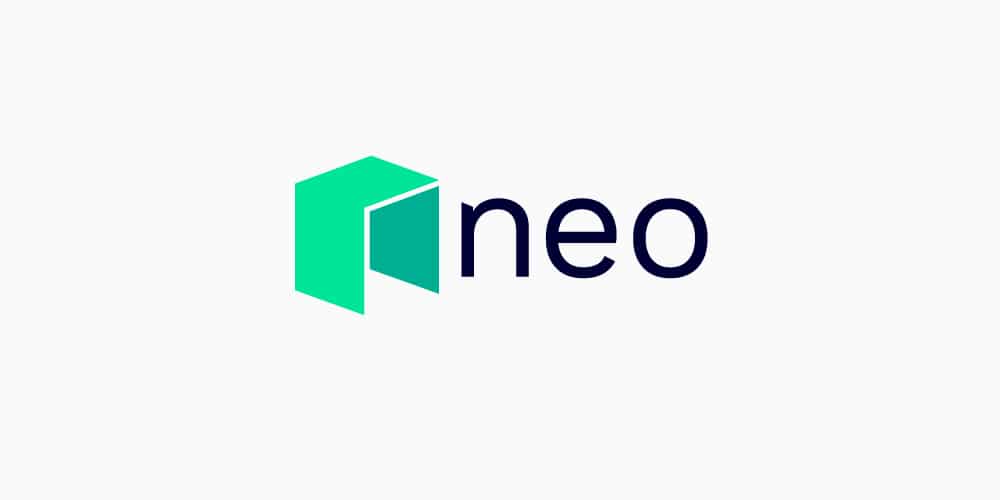 Formerly known as Antshares, NEO acted as the launchpad for some new tokens. The open network is designed for new dApps and services, which is also called the Chinese version of Ethereum or Etherum killer.
NEO platform is consistently working on gaining traction and development and creating a smart economy.
The network is equipped with digital identities, including facial recognition, voice recognition, fingerprint scanner. You will get a decent return for staking your GAS tokens into your NEO wallet. In addition, you will not be asked to open your staking wallet all the time. Overall, the expected ROI to stake NEO tokens is calculated between 2% to 3% annually.
Visit NEO
10. Terra (LUNA)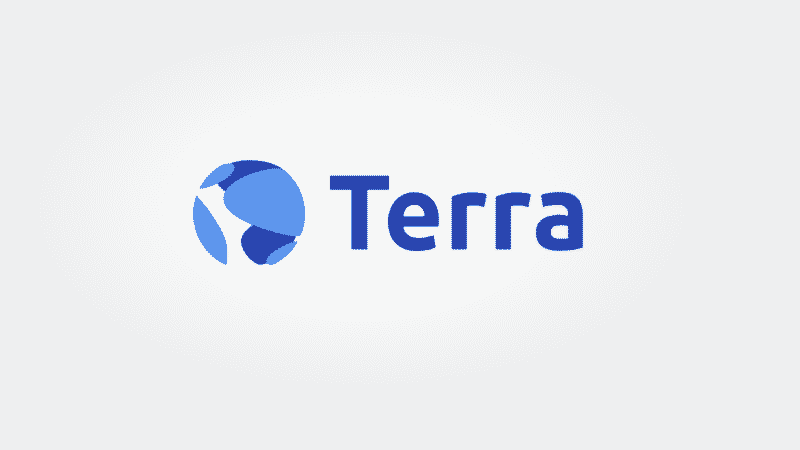 One of the top staking coins, Terra allows creating stable coins backed by cryptocurrency. Each stable coin is pegged to different fiat currencies. However, stable coins can be exchanged for Terra tokens at their market price.
It is a smart contract-enabled blockchain that curbs the utility of Cosmos project CosmWasm's technology. Terra is powered by TerraUSD (UST) and LUNA coin.
Furthermore, the magnificent platform has built a robust ground for blockchain-based applications. Terra's goal was to secure the price stability of the network's stable coins by operating the collateralized mechanisms.
Visit Terra
11. Polkadot (DOT)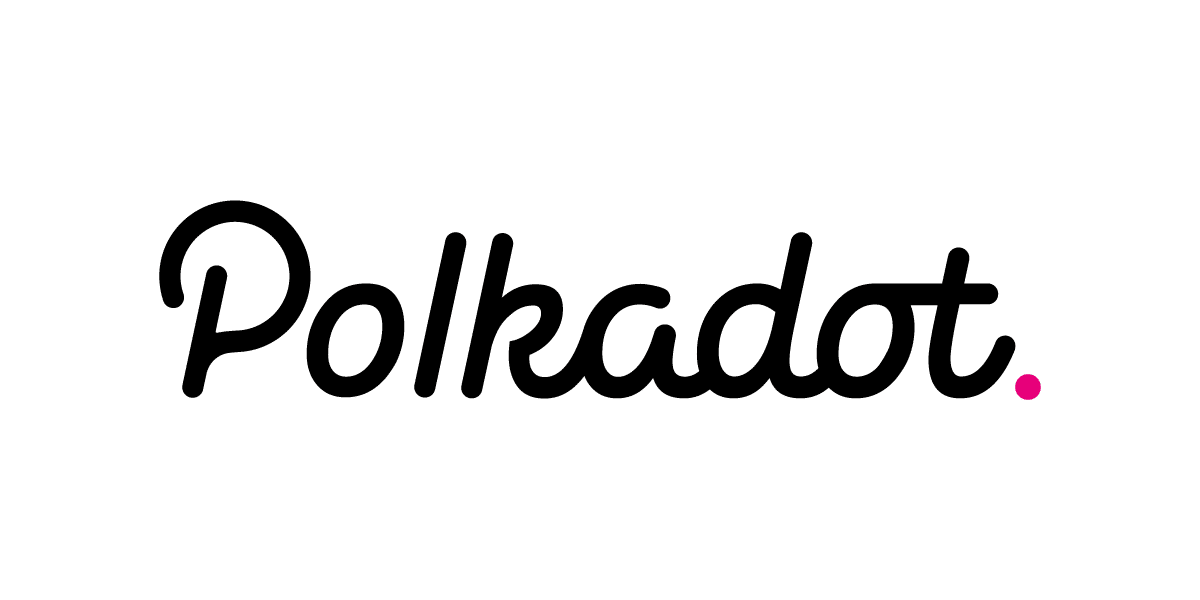 DOT is considered one of the best staking crypto allowing diverse blockchains to transfer messages such as sharing their features while pooling their security or even their value.
It is a scalable, heterogeneous, multi-chain technology founded by Dr. Gavin Wood, who was the co-founder of Ethereum and played a crucial role in the development of Ethereum. Undoubtedly, Polkadot is Ethereum's top competitor.
Polkadot also uses the Proof of Stake consensus algorithm and yields a handsome annual return of up to 14% per year.
Visit Polkadot
12. Decred (DCR)

Decred was designed to solve the complex scalability problem that plagued Bitcoin. It is a highly secure and censorship-resistant public ledger available in the market.
DCR was launched in 2016 that extensively focused on consensus mechanisms and on-chain governance.
Some other useful features of Decred include cross-platform wallets, atomic chain swaps, public proposal platforms, and smart contracts.
Staking DCR tokens can make you earn up to 7.5% annually.
Visit Decred
13. Icon (ICX)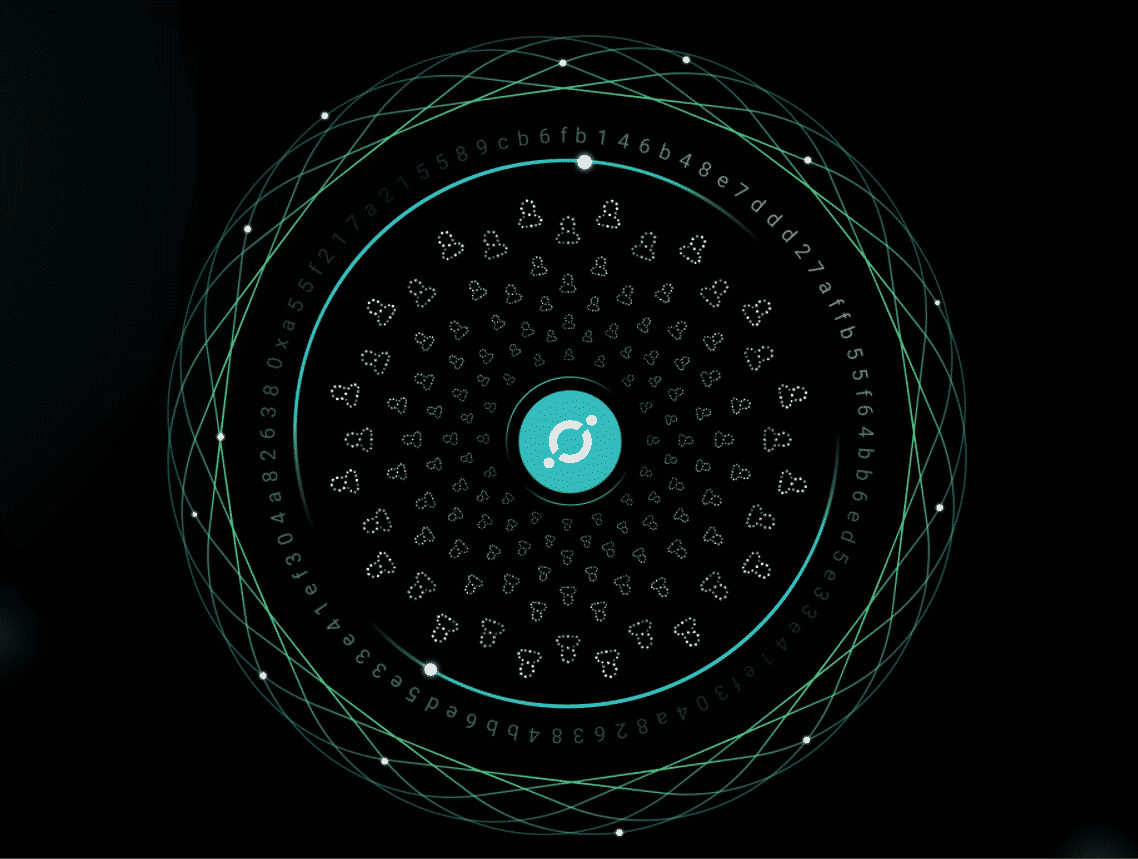 The icon is a Korean decentralized blockchain platform that allows staking. It also facilitates connection and transactions between different blockchains by making use of 'Blockchain Transmission Protocol.'
The primary motto to launch this platform was to enable the movement of assets even in the absence of a centralized organization. The platform revolutionized the digital assets and institutions' stream and brought integrity and transparency in the entire process.
Unlike other platforms such as Algorand or Tezos, it does not use the delegated Proof of Stake consensus algorithm. Instead, various users delegate their coins to these entities. ICX staking can make you earn rewards ranging between 6% to 36%.
Visit Icon
14. EOS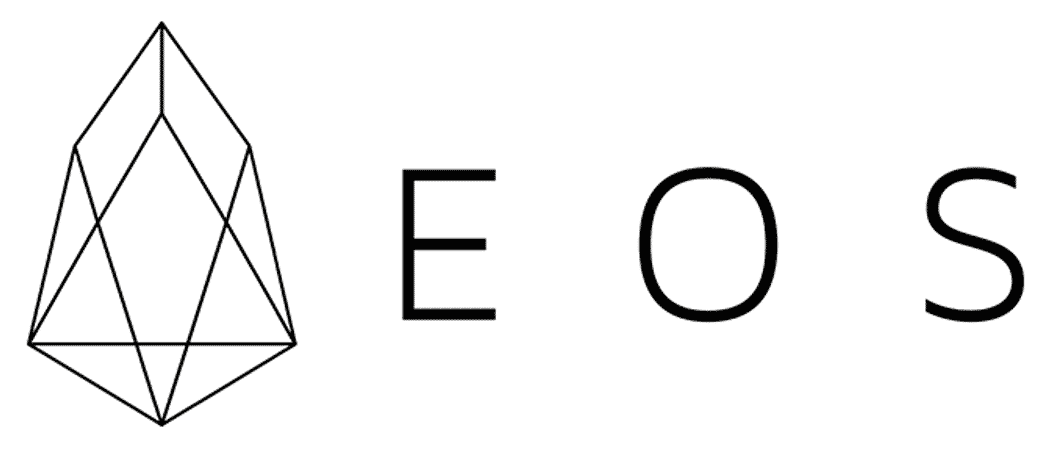 There are many reasons why EOS is included in this list of top staking crypto. It is a highly profitable coin that also uses PoS mechanism like many other platforms. However, it involves developing an accessible framework for seamless, effortless, and quick decentralized applications.
EOS is ranked 26th as per its market capitalization, which is calculated at $2.5 billion.
Staking EOS can help you earn a considerable profit and fill your pockets with an annual reward of 1.76%.
Visit EOS
15. Binance Coin (BNB)

Why does Binance Coin is listed as one of the best staking cryptos? Want to find out. The reasons are evident. As you know, Binance is a renowned and one of the crypto exchange platforms worldwide which plays a vital role in providing various services to numerous coin/digital assets platforms.
BNB is best-known for offering a stake to delegate Binance Coin to the validators without any lower or upper limit, and the unstacking is only 7 days.
The staking rewards with Binance Coin can be as high as 30% per year, which are highly volatile depending upon the transaction fees as the rewards come from transaction fees alone.
Visit Binance
List of Staking Service Providers
1) ChangeNow Exchange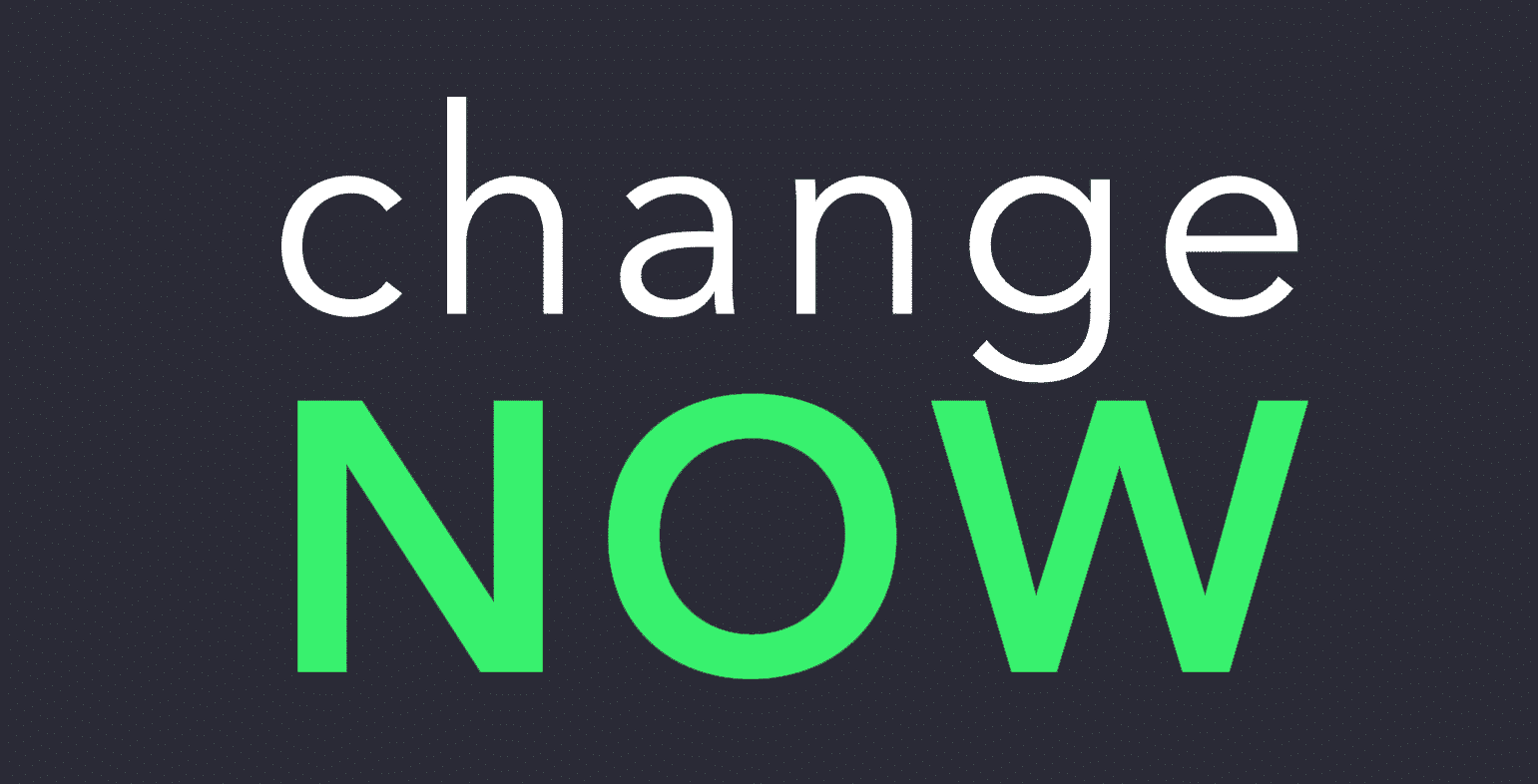 change now is an instant exchange platform that established its roots in May 2018. The spectacular staking services platform will allow you to earn up to 25% APR through its Staking Program. It is one of the best staking service providers as it distributes rewards every week. The reward calculation process is automated to ensure that you do not unfreeze the staked tokens during the week.
The platform provides you with NOW tokens to stake by performing a Freeze transaction. Once the transaction is confirmed, all the tokens you send will be staked, on which you will earn rewards. However, you require at least 10 NOW tokens to become eligible to earn a reward.
2. MyCointainer

This exchange platform revolutionized the stream of crypto staking. It provides the users with a straightforward user face allowing everyone to reap the benefits of getting rewards in the decentralized economy.
Primarily, it is a Proof Of Stake staking pool that allows users to deposit the staked coin into MyCointainer wallet. The future rewards will be earned on the automated investments and further added to the user's balance.
Also Read: 17 Best Cryptocurrency to Mine
3. Stake Capital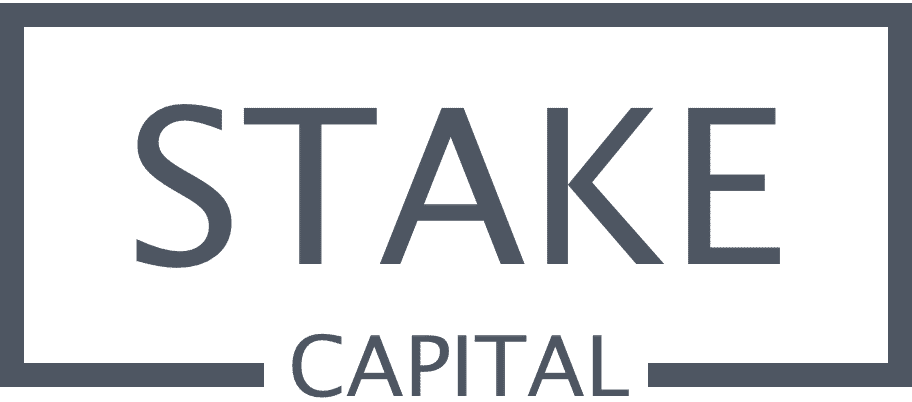 Stake Capital is a France-based staking service provider offering financial instruments and services on top of the Decentralized Finance (DeFi) and staking networks. The platform was founded and established in 2019, charging staking fees up to 10%.
The digital assets supported by this platform for staking include Livepeer (LPT), Idex (IDEX), Loom Network (LOOM), Cosmos (ATOM), Aion (AION), and Kava (KAVA).
4. Guarda Wallet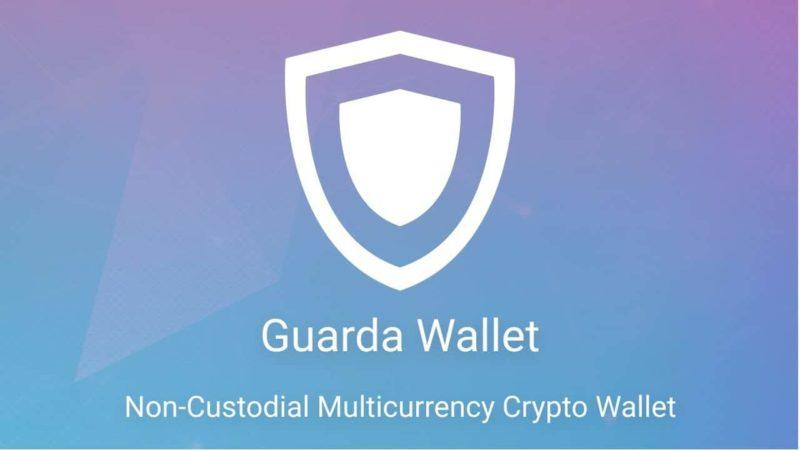 Searching for a crypto exchange that does not charge any commission? Guarda Wallet is a great choice that does not charge any staking fees. Only the validator you choose may charge a minimal commission.
It supports the staking of some renowned coins, including EOS, NEO, Tezos, Cosmos, and Callisto, directly with a blockchain validator.
The process of staking is straightforward. As you just need to set up your account and select the staking token through a designated wallet. The next step is to choose the validator to make your deposit with. Since you are undergoing the process through a validator, the annual staking yield will be extraordinarily better.
The staking rewards are updated recurrently after 24 hours with full transparency. This reward may also depend upon the validator you choose and no conditions applied in terms of the withdrawal of the rewards. You can either withdraw them into your bank account or use them further for tradings. So Cool!
Also Read: 12 Best Penny Cryptocurrency to Invest
5. Figment Networks

Figment Networks is a Canada-based company offering institutional-grade services, tools, software, and infrastructure for stake-based blockchains and token holders. This exchange has built an advanced blockchain infrastructure facilitating direct connections with VPN backup and other cloud platforms using VPNs.
It is best known for private peering interconnection with other trusted validators. Simultaneously, its Hardware Security Modules prevent double sign faults and secure private keys. The company was founded in 2019 and charged a fee ranging between 0 to 15%. The platform supports best staking coins, including Polkadot (DOT), Ethereum (ETH), Livepeer (LPT), Tezos (XTZ), Aion (AION), Solana (SOL), Cosmos (ATOM), Algorand (ALGO), and KAVA (KAVA).
6. Stake.Fish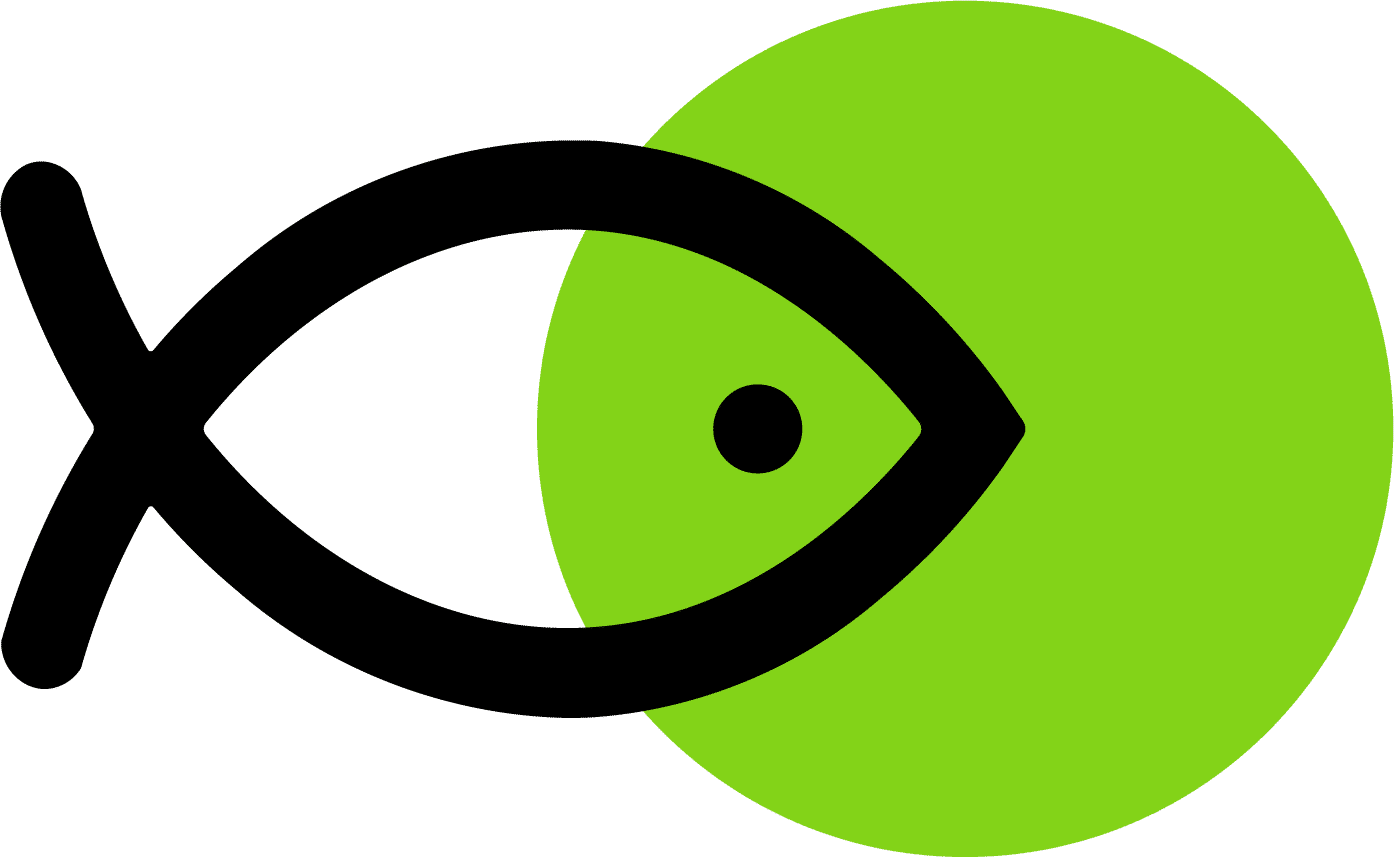 Stake.Fish, one of the leading staking service providers, makes the entire process straightforward to soft stake varied stakable assets.
The platform primarily allows you to pool your crypto assets and earn a decent amount of interest from them. Moreover, you may earn up to 6% APR on stakable assets such as ETH for helping secure and validating the network. This reward earnings significantly depends on the number of validators; the more the validators, the lower the rewards will be and vice-versa.
The platform was founded in 2019 and encouraged top staking coins by allowing users to stake different assets, including Tezos (XTZ), Alogrand (ALGO), Cardano (ADA), Livepeer (LPT), Aion (AION), Kava (KAVA), and Solana (SOL).
One needs to pay a commission of up to 20% to stake coins through this platform. The platform is also known for providing remarkable rewards to users and also help them secure the networks.
Also Read: 33 Best Cryptocurrency Exchanges
7. Stakinglab

Stakinglab is a superlative platform for investors and project owners for master node coins, proof of stake coins, and other aligned services.
The major services provided by Stakinglab help users build a handsome reward infrastructure such as Shared Masternodes, Staking Pool, Shared InstaNodes, Hosting Nodes, Consulting, and Advertising.
The impeccable platform was established in early 2017 in Germany. Stakinglab guarantees individuals that they are indulged in the best crypto staking hosting robust masternode coins that are sustainable and have a bright future. The coins it supports for staking include Reddcoin (RDD), PIVX (PIVX), and Phore (PHR).  The platform will ask you to pay a commission of up to 7.5%, no matter whatever coin you stake.
8. P2P Validator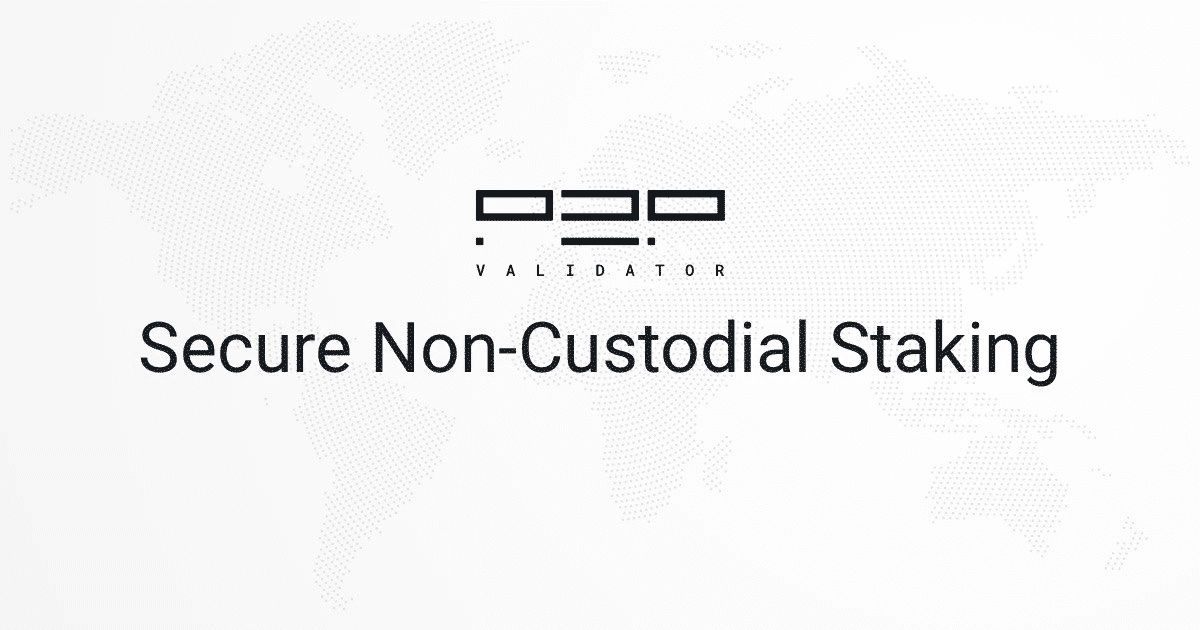 P2P validator is a secure, non-custodial platform helping investors compound their crypto investments through reliable staking.
This advanced staking service provider offers secure staking with high-uptime monitoring and support.
The platform offers the best staking coins such as Cosmos (ATOM), Ethereum (ETH), Tezos (XTZ), Cardano (ADA), Solana (SOL), Marlin (POUND), and Polkadot (DOT).
If you want to stake any of the coins mentioned above through this platform, P2P Validator will charge you a nominal commission ranging between 3% to 15%.
Also Read: How to Make Money with Bitcoin
9. Staking Facilities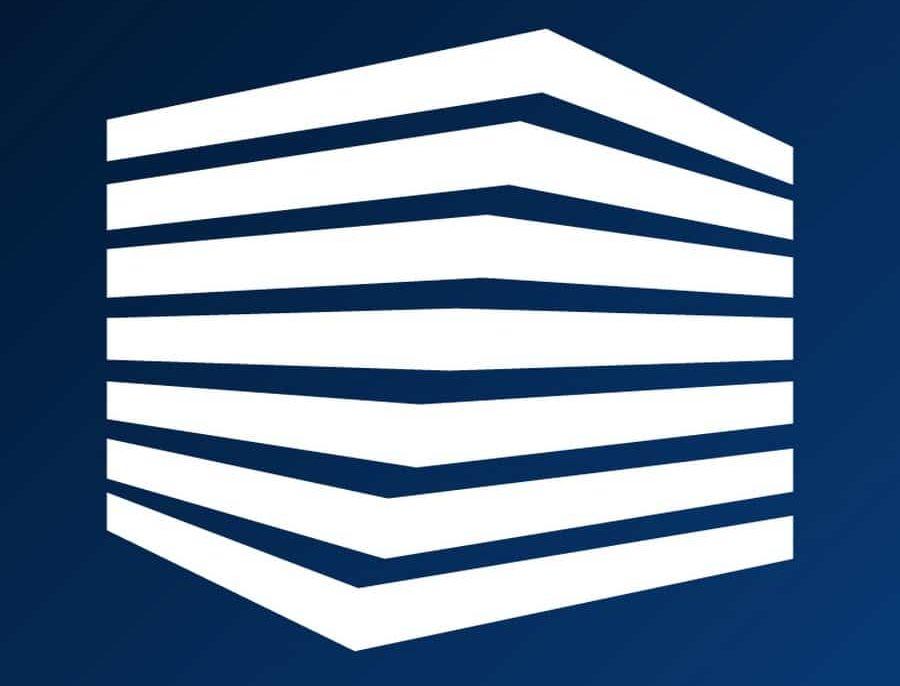 It is one of the best service providers to stake the best coins. A German-based company founded in 2019, Staking Facilities provides a robust validator infrastructure for blockchain investors.
The investors are primarily looking to stake Proof of Stake assets to earn a return on their digital assets.
Staking facilities have a fixed commission structure between 5% to 20% and offer you a limited choice of staking coins, including Aion (AION), Tezos (XTZ), and Cosmos (ATOM).
10. Dokia Capital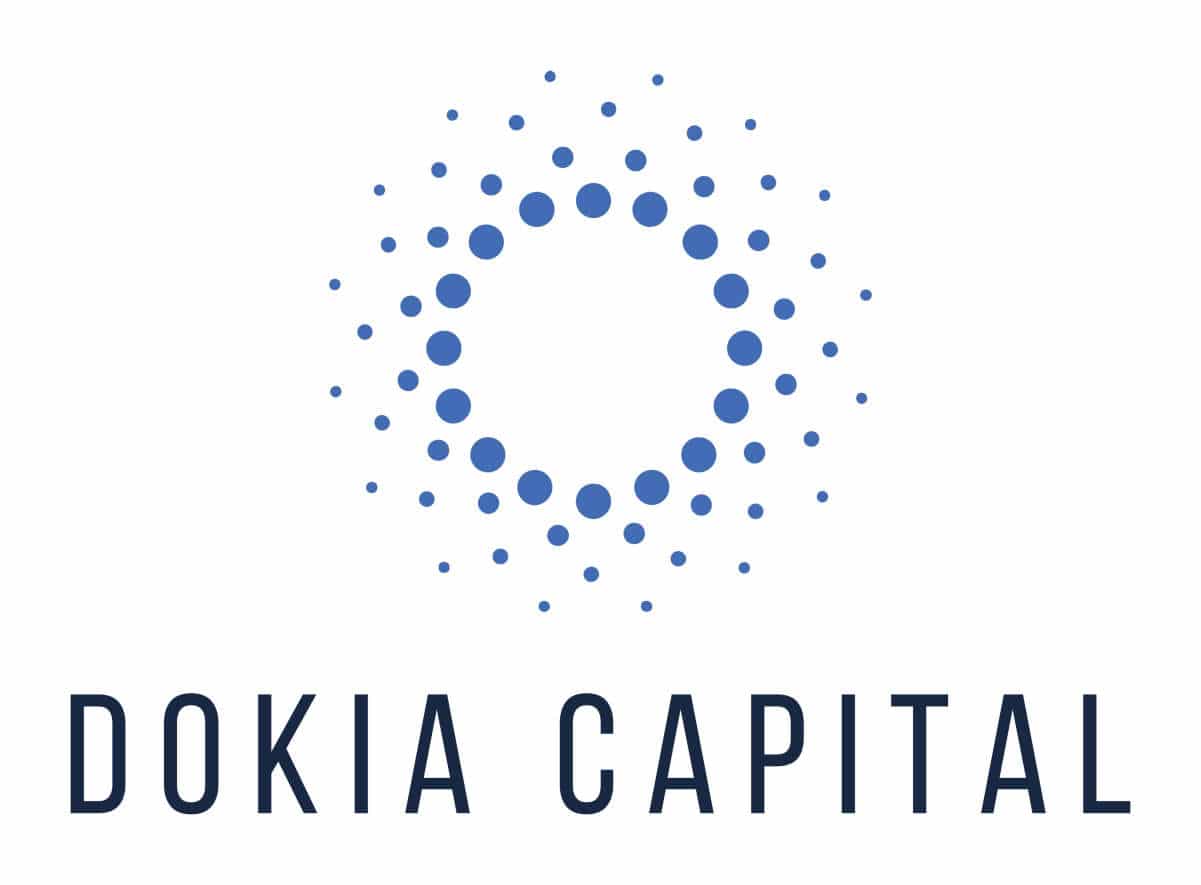 Dokia Capital is another tremendous platform acting as a great reward earning source through staking. This platform is considered to be at the forefront of innovation.
It allows you to delegate digital assets directly from your wallet to enable you to earn staking rewards. The platform was founded in 2019 and has gained recognition, just like others mentioned in this list, in a short period.
The coins it allows to stake include Terra (LUNA), Polkadot (DOT), IRISnet (IRIS), and NEAR Protocol (NEAR).
Also Read: How to Cash Out Bitcoin Easily
List of  Secure Digital Assets exchanges that provide Staking services
1. Binance

It is a digital cryptocurrency exchange platform considered one of the most reliable exchanges. The trading volume of Binance has increased magnificently in a very short period. Therefore, many investors are staking through Binance since its establishment in July 2017.
2. Coinbase

It is a renowned platform that gained huge popularity as it offers users a wide array of cryptocurrencies to stake, including Algorand (ALGO), Cosmos (ATOM), Texos (XTZ), and Ethereum (ETH).
3. Bitfinex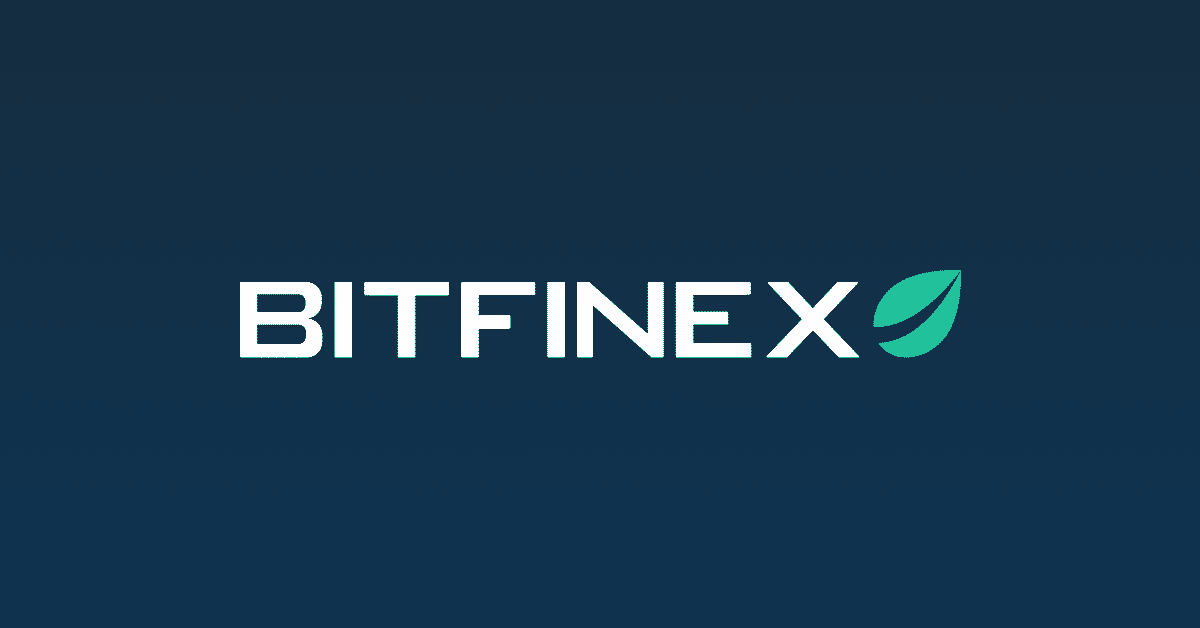 Bitfinex is a trading platform that supports an extensive range of cryptocurrencies such as Ripple, Bitcoin, Tron, Tezos, and EOS. All these cryptocurrencies can be staked over this trading platform as it allows users to stake with soft staking skills.
Also Read: Top 15 Cryptocurrencies to Invest other than Bitcoin
4. Pool X KuCoin (Soft Staking)

It is a Singapore-based company that is the pioneer of exchange staking. The trading platform was founded in 2013, which charges staking fees ranging between 5% and 10%.
Moreover, it offers you various coins to stake, including Algorand (ALGO), Cosmos (ATOM), Tron (TRX), Aion (AION), Energi (NRG), DeepOnion (ONION), Neblio (NEBL), Internet of Services (IOST), Loki (LOKI), Loom Network (LOOM), TomoChain (TOMO), Tezos (XTZ), PIVX, V Systems (VSYS), Wanchain (WAN), and NULS.
5. Kraken

Kraken is a secure and trustworthy digital asset exchange platform based in SanFrancisco, offering multiple altcoins. For more than a decade, this platform is the priority of thousands of retail and professional traders.
The coins Kraken allows to stake include Tezos, Ethereum, Cosmos, and Kava. Staking becomes effortless through this platform. However, the staking fee for Kraken is 15% which is higher than other platforms.
Factors to Consider Before Choosing a Staking Platform?
One thing you must ensure while staking coins is to never lose hope and patience. Therefore, it is very important to scrutinize the staking platform and choose after proper gauge and collect all rewards you deserve. Listed below are some of the aspects to be considered when choosing a staking platform:
1. Do not get fascinated by annualized rewards or APIs as they may be a trap, and you may not perceive other crucial factors such as the goodwill, age, and reliability of the platform.
2. Always choose a trustworthy platform even if you get minimal rewards through platforms including Cool Wallet, Maker, Stakewith.us, etc. If you want to avoid taking a risk and get assured rewards, always opt for reputable platforms.
3. If you are a non-tech person and new to all this, never trust the word of any executive working, especially for any DeFi platforms. Always check before selecting top staking coins and read the other person's verdict about the protocol on Reddit or Twitter. This will alert you if anything is dubious.
4. Thinking of staking coins? Do not go for it until you have expensively gone through reliable analytic, including CoinMarketCap. This will give information about the POS-based platform and the efficiency of the third-party staking services.
5. Read all the terms and conditions meticulously as these policy-related documents govern the staking process.
How to Stake on an Exchange?
Suppose you are using Binance as a platform to stake crypto and Ethereum (ETH) as our cryptocurrency. Let's have a look below at how to stake on an exchange:
1. Once you have registered your account on Binance and purchased some ETH coins, you can exchange your other coins to ETH.
2. The next step is to access Finance, Binance Earn, and then ETH 2.0 staking.
3. Always remember that the ETH coins you staked will have been locked up for 24 months. The rewards you will receive will be in the form of BETH once Binance tokenizes the staked ETH.
4. You just need to hit the tab 'Stake Now' to allocate the ETH  amount to stake.l  Review all the terms and conditions before clicking the 'Confirm' tab, which will appear on the second window popping up.
How to Stake on a Hardware Wallet?
Staking on a Hardware wallet is an effortless process that involves only the steps including:
1. You need to install the coin's app on Ledger. You can do this by searching for the app to install in the App catalog. Then, click on the 'Install' tab will download the coin's app.
2. Then you simply need to create a new account on Ledger Live and migrate the coins; you want to stake.
3. Use the 'Ledger Live' to stake the coins.  That's it. Isn't staking on a hardware wallet straightforward? You can also manage the crypto using other wallet applications while you have stored coins in your Ledger wallet. However, you need to select third-party crypto storage after step one if you wish to stake using a different formula mentioned above.
What is DeFi Staking?
DeFi (Decentralized Finance) is a way of holding or locking their digital assets to maintain the POS mechanism's operations. This activity ensures a POS-driven blockchain system is providing financial services to users using smart contracts.
You can collaborate with renowned cryptocurrency exchanges and supercharge your DeFi token. The best staking crypto platforms include Binance, Coinbase, CoinMaMa, CoinDCX, BlockFI, Bitfinex, and Coinjar.
Other platforms such as KuCoin are also one of the staking service providers, the pioneer of exchange staking. Some tokens, including Synthetix (SNX), Maker (MKR), Yearn Finance (YFI), and Compound (COMP), are the products in DeFi providing yield generation, lending aggregation, and Insurance particular staking-as-a-service platform.
What Exactly Is Cold Staking?
Cold Staking is a form of staking in which cold/private cryptocurrency wallets are used to stake.
Especially in this type of staking, a staker is required to keep the staked coins in the same address. It is because if the staker moves, it will break the lock-up period. As a result, the staker may lose staking rewards in cold staking.
Proof of Work Vs. Proof of Stake
You can buy cryptocurrencies on blockchains with a Proof of Stake consensus model that Bitcoin use. However, for Proof of Work, the new coins are generated through mining. A special hardware ASIC is used by miners to simplify and solve complex mathematical puzzles to validate transactions, making the whole process hassle-free.
However, the Proof of Stake model does not require any mining. But, at the same time, new blocks are created through minting or forging with the help of a pseudo-random selection process. In Proof of Work, the miners are rewarded with the block reward in combination with the transaction fees, whereas in the Proof of Stake model, the forger is rewarded only with the transaction fees.
The Proof of Stake is considered an environment-friendly consensus algorithm as it does not require any machine that releases energy to solve the puzzle. Thus, it will be preferred more in the future of consensus protocols.
The Future of Crypto Staking
Yes, crypto staking can become a leading source to generate considerable revenue if done correctly. As staking is all about the number of coins you are holding, the amount determines the reward you receive. You probably are chosen swiftly as the new block validator if you have staked a secured and sustainable coin.
It is also clear that POS is environment friendly, making the entire process of staking enduring. It is why the staking market is growing eventually, and many individuals are shifting towards staking rather than mining.
However, it can and should never be ignored that even the best staking coins involve immense risk. Thus, it is always said it is important to invest carefully after doing comprehensive research and considering all the factors.
FAQ's
Q1. What is Staking Rewards?
A1. The rewards earned by the Proof of Stake consensus mechanism are called staking rewards. These rewards are received to protect and secure the blockchain network.
Q2. How does Staking Inflation Rate Work?
A2. Staking Inflation rate works on the process followed by dilution.  When the Proof of Stake issues tokens for protecting the network by compensating nodes, the supply of new token ownership is diluted in the network.
Until the node maintains its stake in the network, considering all else equal, a significant and consistent increase in the supply of new token will dilute a node's stake in the network. It further reduces the possibility for the validator to validate the next transaction and dilutes the token's prices in the market.
Therefore, it is imperative to check and ensure the annual yield and annual inflation rate goes side by side for getting seamless staking rewards.
Q3. What is the Formula for Calculating the Inflation/Dilution Rate?
A3. You can simply get the inflation/dilution rate by dividing the number of newly minted tokens (expected in 12 months) by the total supply of tokens at the beginning of the year.
Q4. Why was the Purpose of Developing Proof of Stake?
A4. The primary purpose of developing Proof of Stake was to emit less harmful energy to the environment and make the process more sustainable.
Going through the whole guide gives you a brief knowledge about all the best staking coins to use in 2023. All the lucrative crypto to stake is easy and a smart way to increase your earnings. Happy Staking!
In the comments section below, you can let us know which one you find the best staking crypto and an ideal platform to stake?