KYC (Know Your Customer) guidelines have become an important element in financial systems. Therefore, if you are active in crypto trading, you must be aware that various crypto exchanges do not let you trade without updating KYC to prevent banks and other financial institutions from being used by criminals for money laundering activities; thus they lessen the risk of financial transactions.
KYC is the process of verifying the identities of people who use a specific service, and in various countries, it comprises giving some identification documents. Don't worry; if you are looking for a crypto exchange without KYC, then there are numerous options for you. These exchanges are also reliable and secure; the only difference is that they do not require their users to update KYC.
20 Best Crypto Exchanges without KYC Verification
Here is the list of Non-KYC Crypto Exchanges you can use to do your crypto transactions. This list has been curated after doing a lot of research; all these exchanges are completely reliable and safe, so you can, without any fear, trade with them: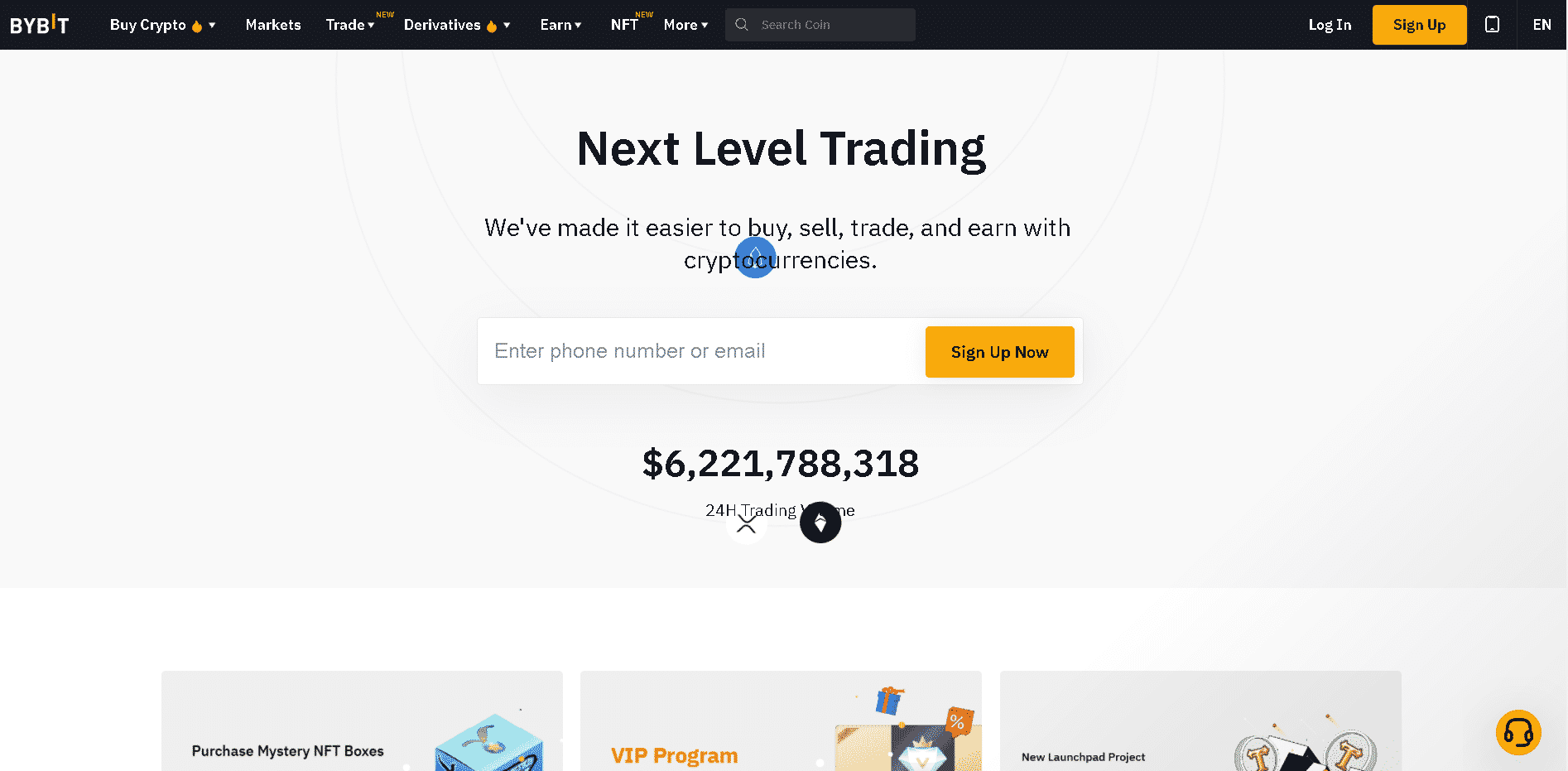 It is one of the most well-known derivates exchange that would become even more popular if they introduced KYC. This exchange was founded in 2018 and is a Singaporean Exchange. They offer numerous amazing features, which is why people prefer trading through them. This platform is best for traders who like venturing into margins trading.
It also supports USDT perpetual and Inverse perpetual contracts; its BTC-USD is one of the most popular products. You would be amazed to know that it has more than 1.2 million registered users and offers trade-in  BTC/USD, ETH/USD, XRP/USD, and EOS/USD contracts with leverage of up to 100X on BTC/USD contracts and up to 50X on the rest of the trading pairs.
It has grown very quickly to the top with its volume, speed, and interface within just a couple of years. Bybit renders a massive range of crypto margin trading guides, which comprises useful tips and techniques for swapping crypto derivates.
The good thing is that they do not require KYC for registration or trading, but U.S. residents are excluded from trading. Its features are one-click coin swaps, an easy-to-use interface, unlimited withdrawals, an advanced security system, and advanced order types.
| | |
| --- | --- |
| Trading Fees | -0.025% – 0.075% |
| Withdrawal Limits | No limits |
| Languages | Supports different languages |
| Supports | iOS and Android mobile app |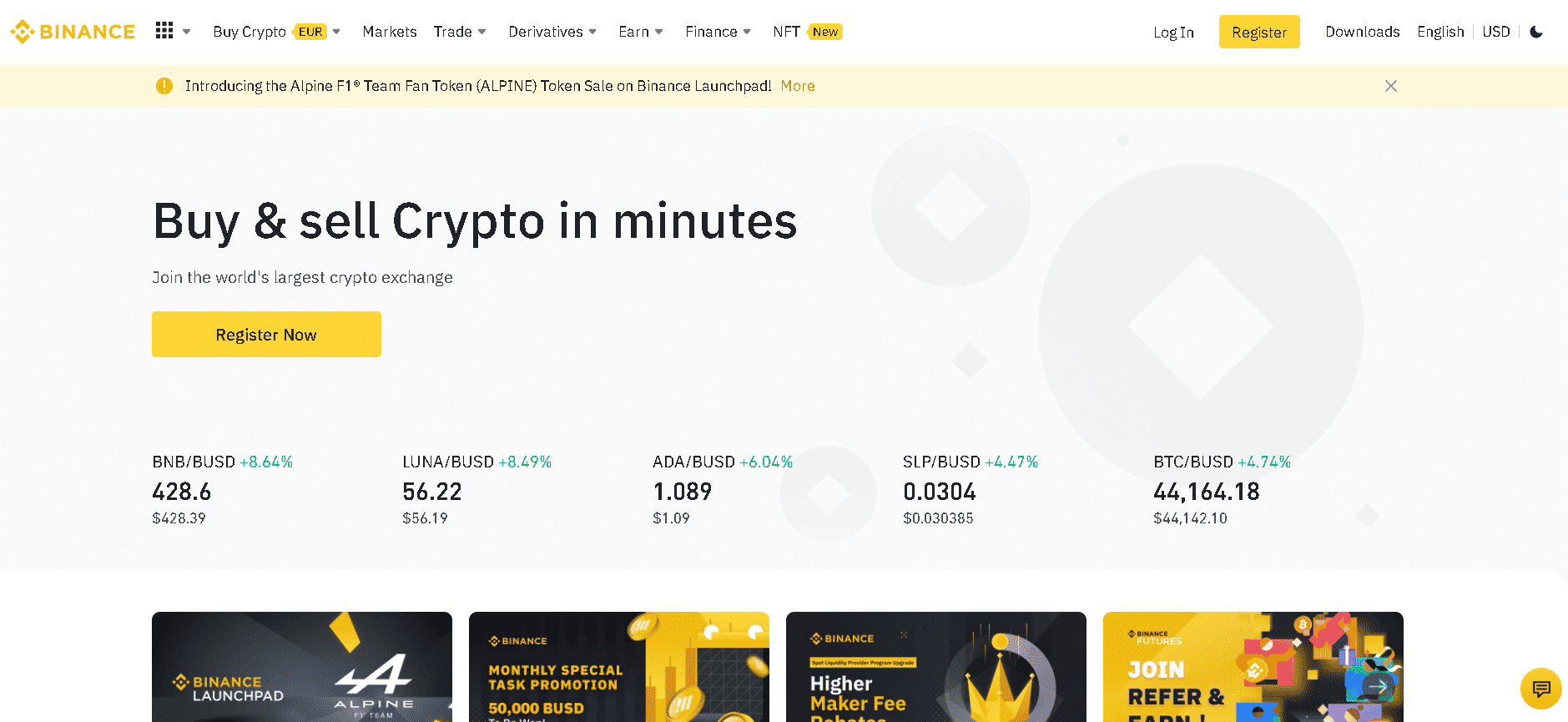 This is another best crypto exchange without KYC; it supports all Altcoins and enables users to use it anonymously. They have more than 6 million users and are based out of China, but it moved to Malta in the E.U because of some restrictions.
It recently overtook Bittrex and boats round the clock trading volume of around $4 million. With Binance, you can do trading, withdrawals, and deposits without updating KYC for all users and can do up to 2 BTC withdrawals every day.
People prefer Binance over other exchanges because its fee is relatively less than the other exchanges, offers more than 50 currencies and trading pairs, and is recommended for people who yearn for more advanced charting. With them, you can do more than spot trading as they render access to derivates trading, lending, mining pools, Margin, and Future trading, and branded crypto debit cards.
For opening an account with them, all you require is an email address, and the good thing is that you do not require KYC for spot trading as well. But, you need to know that people who do transactions of larger volumes of BTC would need to complete KYC for using the platform. Plus, U.S. users would need to use Binance U.S. as it is compulsory for them to update KYC.
| | |
| --- | --- |
| Trading Fees | Spot: 0.1000% – 0.1000% / Futures: 0.0200%/0.0400% + Discounts |
| Payment | Bank transfers, credit cards, or crypto deposits |
| Withdrawal Limits | Without KYC: 0.06 BTC / With KYC: 100 BTC / 24 hours |
| Supports | iOS |
Also Read: 33 Best Cryptocurrency Exchanges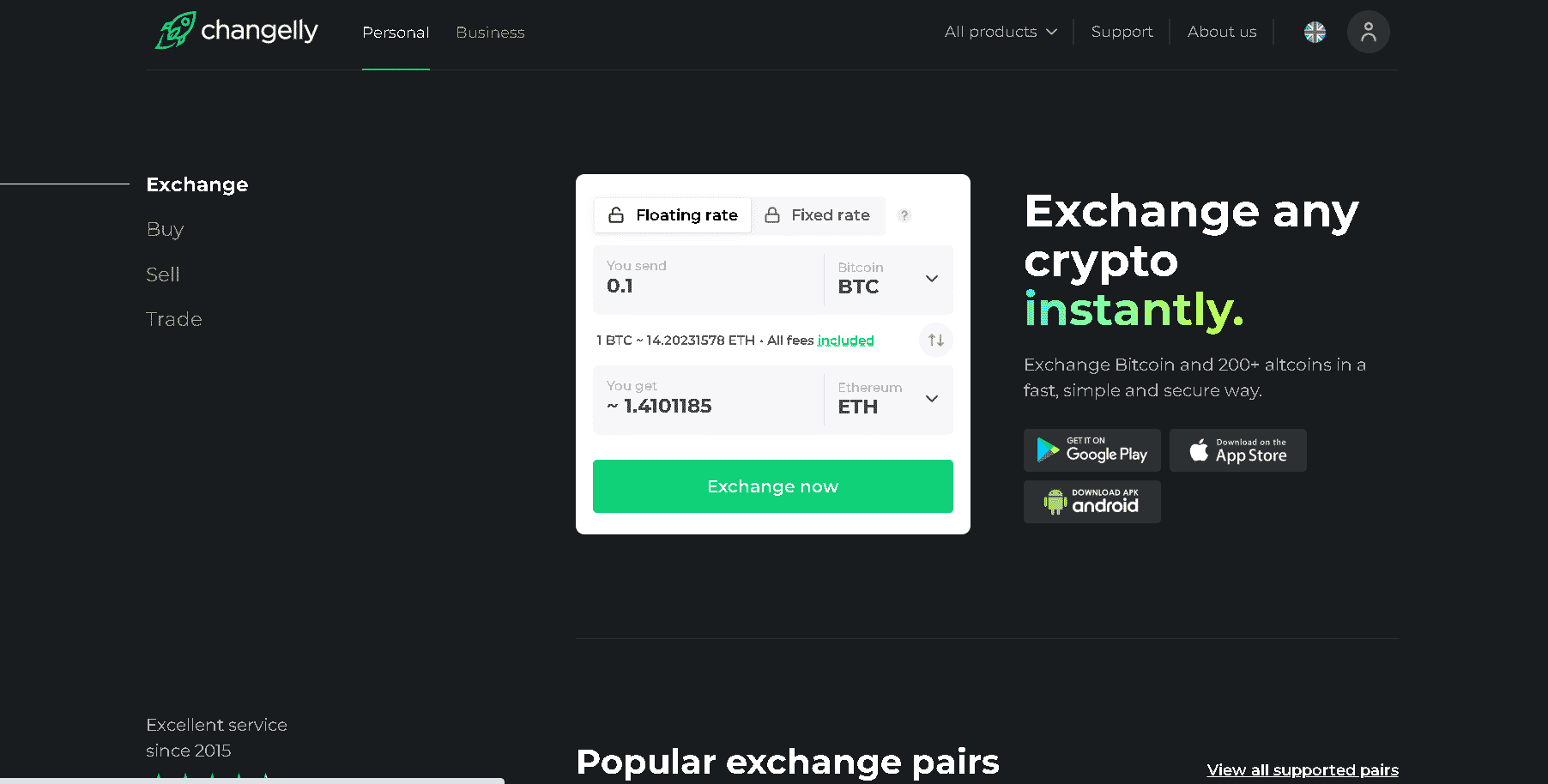 It is a centralized Altcoin swapping service that does not require its users to complete the KYC for using its services. An anonymous crypto exchange also enables instant transfers from one wallet to another across different cryptocurrencies. This platform was launched in 2013, and to date, it supports more than 150 cryptocurrencies.
If you want to trade BTC, you would require support for other cryptos like Ethereum and Dash. The users do not need to submit an I.D. to verify using their swapping services. For more security, you can use this service as a VPN. The good thing about this exchange is that they offer a plethora of payment services across the platform.
Changelly supports various altcoins are ETH/LTC/DASH, etc., for BTC or any other supporting currency. This means that if you possess any altcoins, then you would be able to buy BTC without any verification. They also have a trading algorithm that searches for the best trading prices by scanning other platforms. You would need to complete KYC only if they detect any suspicious activity on or from the user's account.
| | |
| --- | --- |
| Trading Fees | 0.5% |
| Payment | Bank transfers, credit cards, Apple Pay or crypto deposits |
| Supports | Does not have its iOS app |
It is a U.S. bases exchange that launched its official iOS in 2014. It is one of the few platforms globally that offer margin and futures trading with up to 50X for U.S. customers. All its users can use their app for trading BTC and other digital assets, plus you would also be able to read crypto news and manage your personal account information.
They render numerous services, from institutional account management to the OTC desk and much more. It comes with five verification tiers, Tier 0 to Tier 4.
Tier 0– Users are required to submit just their email address, and they just have access to look around the website but cannot make any transactions
Tier 1– These users would be able to deposit and withdraw in digital currency only, but for entering tier 1, you will have to provide your full name, DOB, country, and phone number
Tier 2– If you want to get in tier 2, you will have to provide your complete address; you will be able to make deposits, withdrawals, and trade in digital currency and fiat currency.
All in all, it is a great platform for U.S. residents as well because, with Kraken, they will be able to trade BTC using Margin.
| | |
| --- | --- |
| Trading Fees | 0.16% – 0.26% + Discounts |
| Cryptocurrency available | More than 50 |
| Customer Support | Round the clock live chat support is available |
| Withdrawal Limits | Without KYC: $5,000 USD / With KYC: $1,000,000 USD / 24 hours |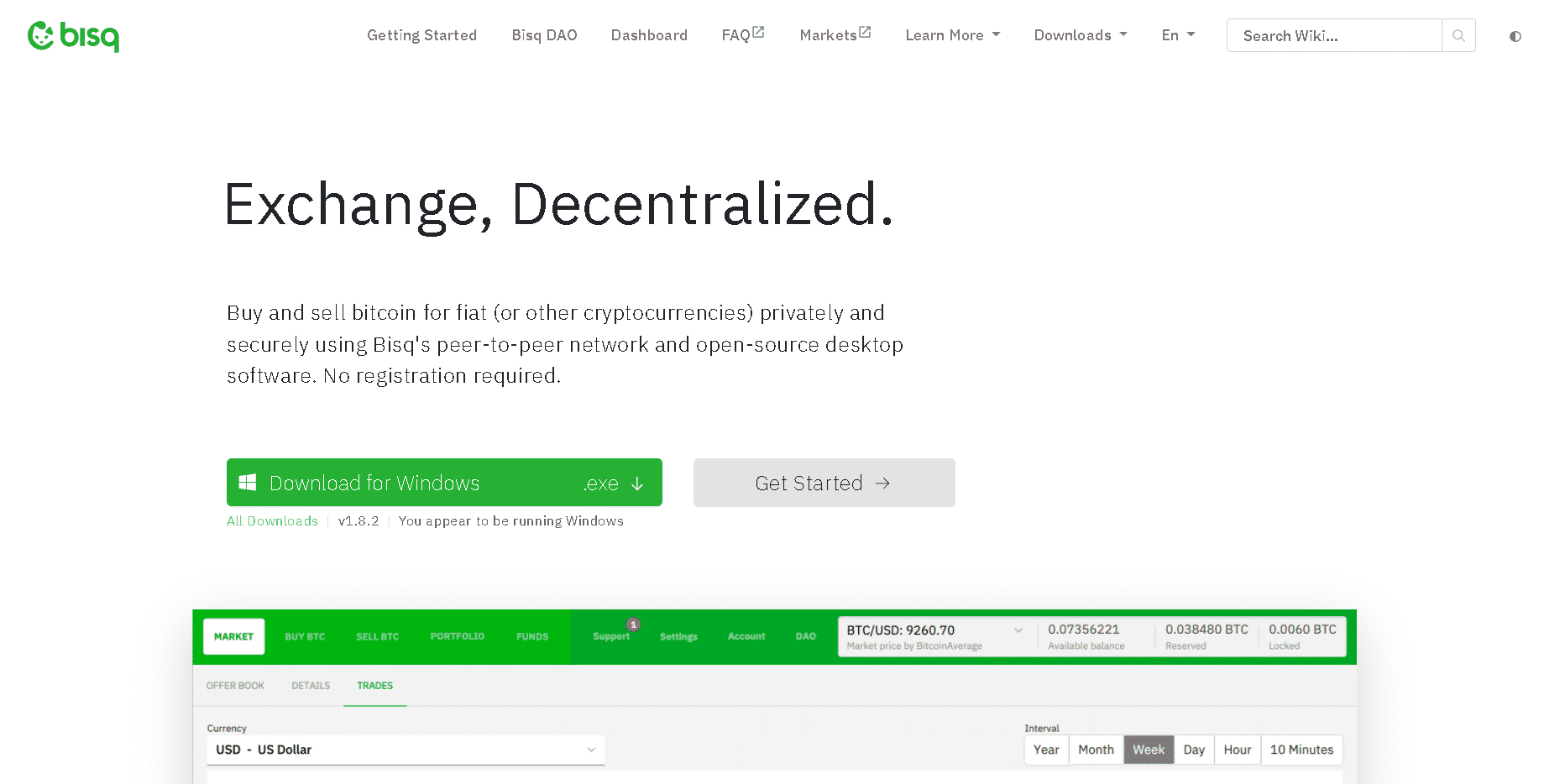 It is also known as BitSquare; it is a peer-to-peer marketplace for currencies like Bitcoin, Ethereum, etc. It is the world's only fully decentralized exchange where you need not enter your personal details like name, email address, and no KYC or AML.
 It is one of the most advanced exchanges as compared to the others on the list, yet it still has low volume and might be slightly tough for new users. One thing that users are happy about with Bisq is security as they use Tor and do not keep fiat or BTC on their servers or account.
A lot of people prefer Bisq because it is an open-source exchange with no KYC requirements, supports more than 15 different payment options, and offers downloadable software. This exchange is non-custodial, which means that no one other than the users can touch or control their funds.
The highlighting part about this exchange is that it supports 126 crypto's, including BTC. At the time of writing on this exchange, the volume is 4 BTC with 11 cryptocurrencies/crypto assets pairs listed on it.
| | |
| --- | --- |
| Trading Fees | 0.001 BTC  – 0.001 BTC |
| Supports | Windows, Mac, and Linux platforms |
| Payment | ·        More than 15 different payment options |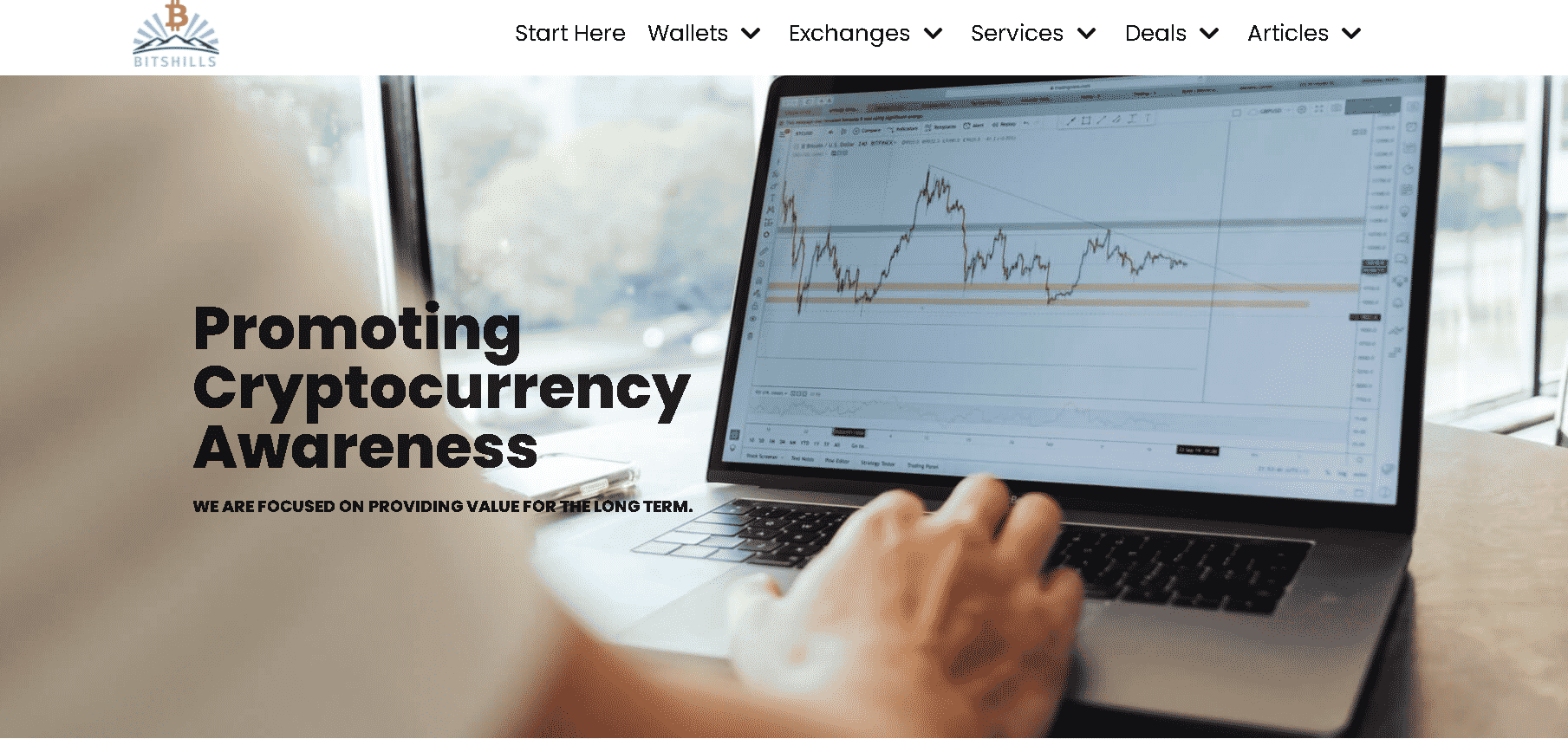 It is one of the best crypto exchanges without KYC; it was launched in 2018. It is a well-known altcoin exchange that is relatively new in the market but offers excellent features and services. The good part is that it provides altcoin trading on Margin for less liquid cryptocurrencies. You do not require KYC or AML for deposits and withdrawals with Bitmax.
It is majorly a BTC exchange, but you would also find various altcoins such as Cardano, DASH, ETH, Bitcoin Cash, ETH classic, etc. They hold regular airdrops and enable users to make money for lending BTMX. People prefer Bitmax because they have great volume and an easy-to-use interface; therefore, if you want an exchange without KYC verification, then this can be one of the best options.
Their registration and signup process is also quite simple; all you need to enter is your email address to open your account. No verification is required, but there is a limitation of up to 1 BTC volume per day without KYC, and in certain cases, withdrawal might require KYC to update. Therefore, you should read their guidelines before signing up with them.
You don't need to worry about liquidity with Bitmax as they have a huge volume of around 126,000 BTC with a ranking in the top 10 on CMC.
| | |
| --- | --- |
| Trading Fees | 0.085% – 0.085% + Discounts |
| Fiat Deposits | Credit or Debit card |
| Withdrawal Limits | Without KYC: 2 BTC / With KYC: 100 BTC / 24 hours |
Also Read: 12 Best Penny Cryptocurrency to Invest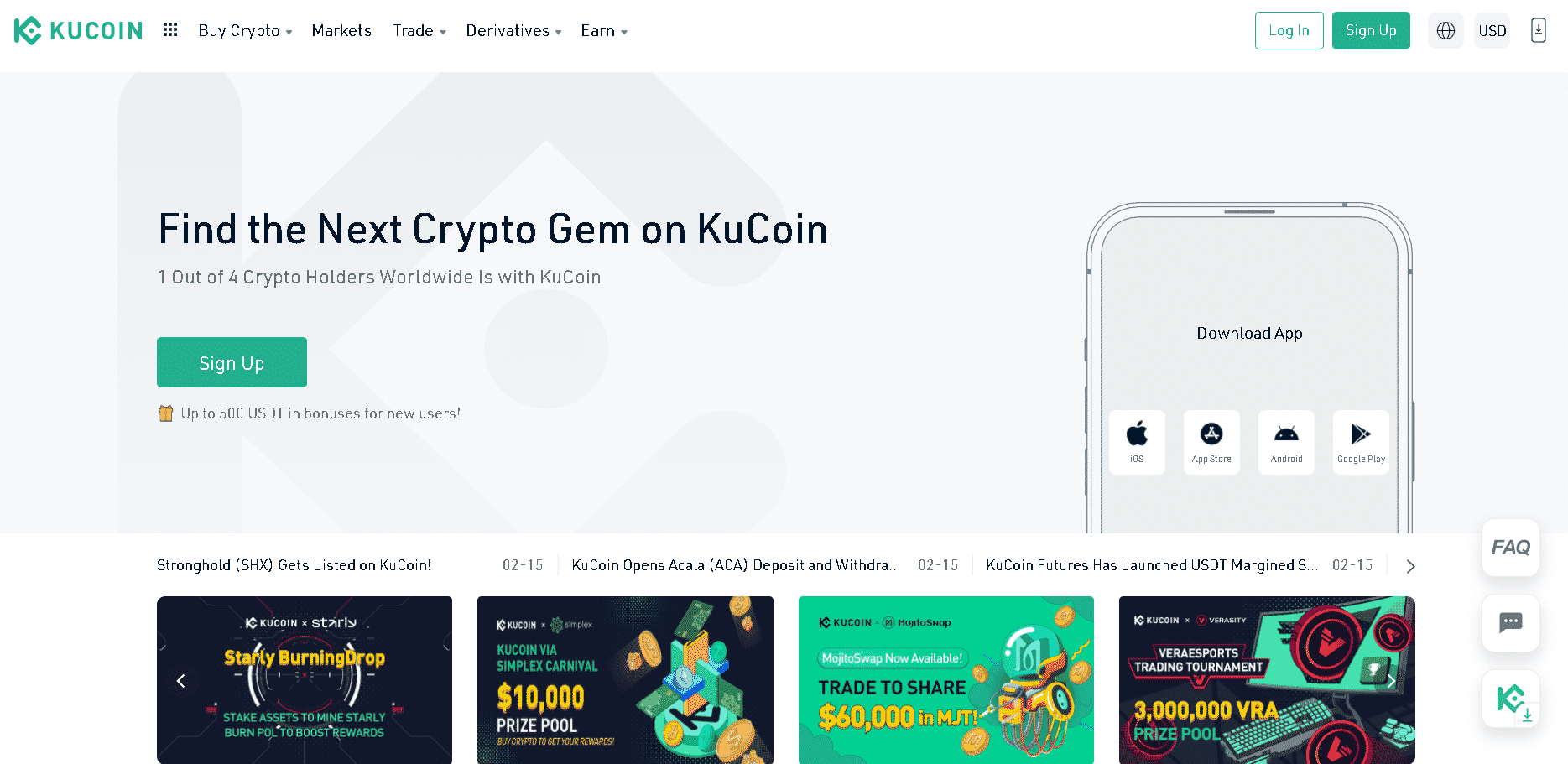 Various exchanges operate partial KYC, and this platform is one of them. This platform is said to be one of the best alternatives for Binance as it provides a massive range of coins to select from. This platform was launched in 2017 and is the most recommended platform for altcoins.
With KuCoin, traders would not be required to complete verification until they see any objectionable or suspicious activity in the account or if the users want to exceed the 2 BTC daily trading limit. This exchange offers some of the best crypto projects with a growth possibility and convenient trading environment.
KuCoin has changed itself into a crypto company that renders its users with a massive range of services that operate under numerous subdivisions. It is pretty easy to use and lists various tokens which are not available on major exchanges. It has got investments from V.C. firms such as IDG Capital and Matrix Partners.
On KuCoin, you would be able to do spot trading, margin trading, derivatives, mining pools, staking, and lending, and it has a very competitive trading fee rate structure.
| | |
| --- | --- |
| Trading Fees | Spot: 0.1% – 0.1% / Futures: 0.02% – 0.06% + Discounts |
| Withdrawal Limits | Without KYC: 5 BTC / With KYC: 100 BTC / 24 hours |
| Daily trade volume | $100 million |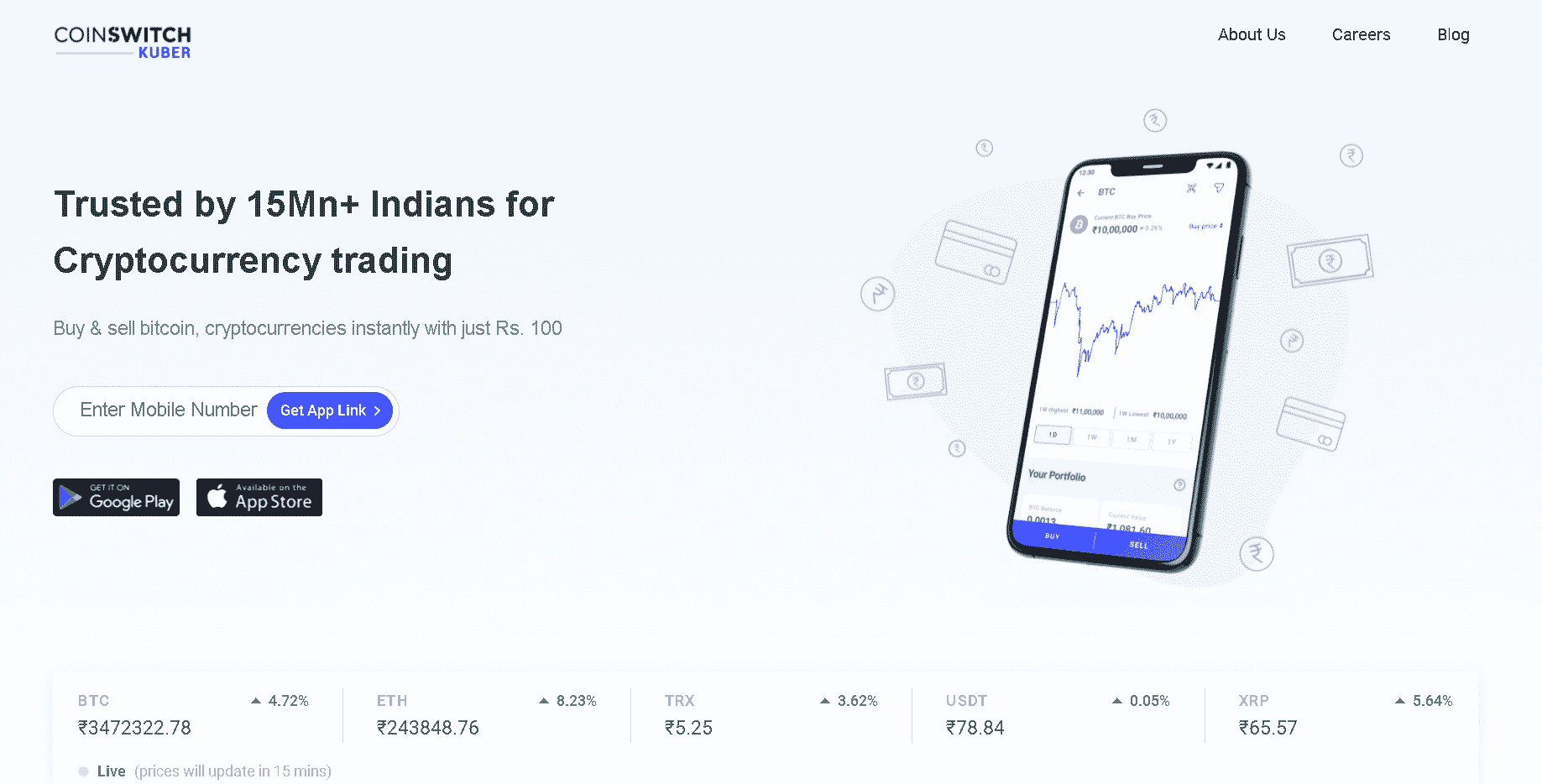 This is one of the best crypto exchanges without KYC verification as it enables you to trade cryptocurrencies at the best prices. They offer over 400 crypto's, altcoins, and tokens to trade in without even creating an account on any exchange. This exchange is based in India and was launched back in 2017. It has completed more than 1 million transactions to date within just a couple of years.
You can also purchase Bitcoin without using bank cards like Visa and Mastercard. CoinSwitch is backed by V.C. firm Sequoia Capital and is a one-stop-shop for all your crypto requirements. You would be amazed to know that they offer more than 1,00,000 crypto pairs from all the big exchanges, allowing the flawless interchange of crypto coins.
It works with multiple exchanges, which is why its transaction fee is somewhat unclear. People opt for CoinSwitch because no KYC is required; it supports numerous cryptocurrencies, easy to use, and fiat transactions.
Trading Fees
0% to 0.49% depends on the market

 

Exchange Limits
No limits
Payment
Supports credit card transactions in partnership with Simplex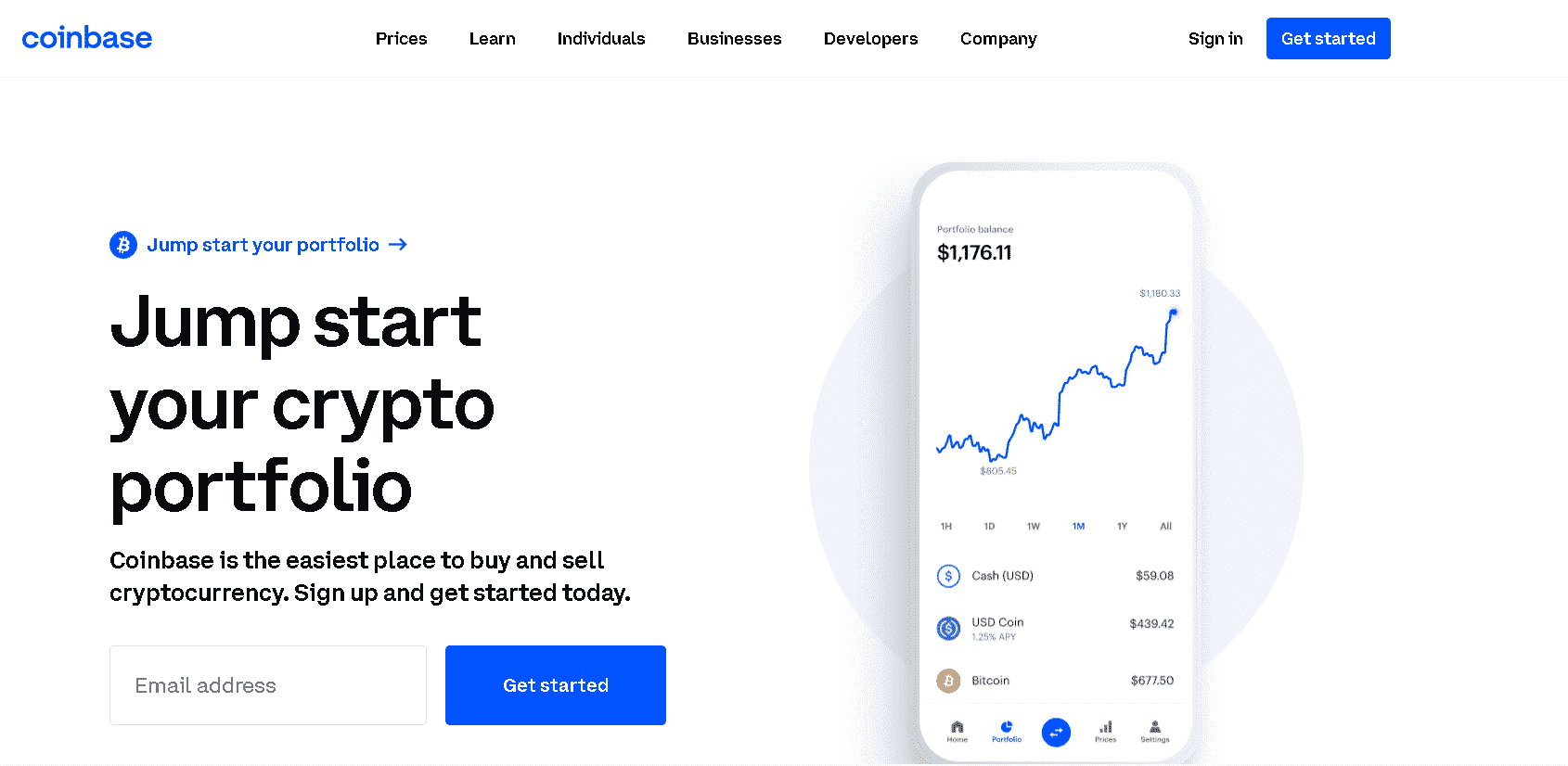 The reason why people prefer this exchange is because it makes trading cryptocurrencies easy plus also offers strong security. Coinbase comes with a massive variety of altcoin choices, an easy user interface, and very high liquidity. Various exchanges have been fraught with fraudulent activities, but to date, there is no such news about Coinbase.
They render their users insured custodial wallets for storing their investments. Their custodial accounts are very easy to use for newbies. You also need to know that they own the private keys to the coins and not the investors. They also come with a Pro version with an almost similar fee structure but more options in charts and indicators.
You can opt for CoinBase pro once you have used the basic version and have become a pro in trading as this one offers more advanced features.
| | |
| --- | --- |
| Transaction fee | 2% |
| Payment | Bank account, USD wallet, debit/credit card, ACH transfer, Wire transfer, and crypto conversion |
| Customer Service | Coinbase help page, emailed support tickets, an automated phone system, and a chatbot. |
Also Read: 20 Best NFT Marketplaces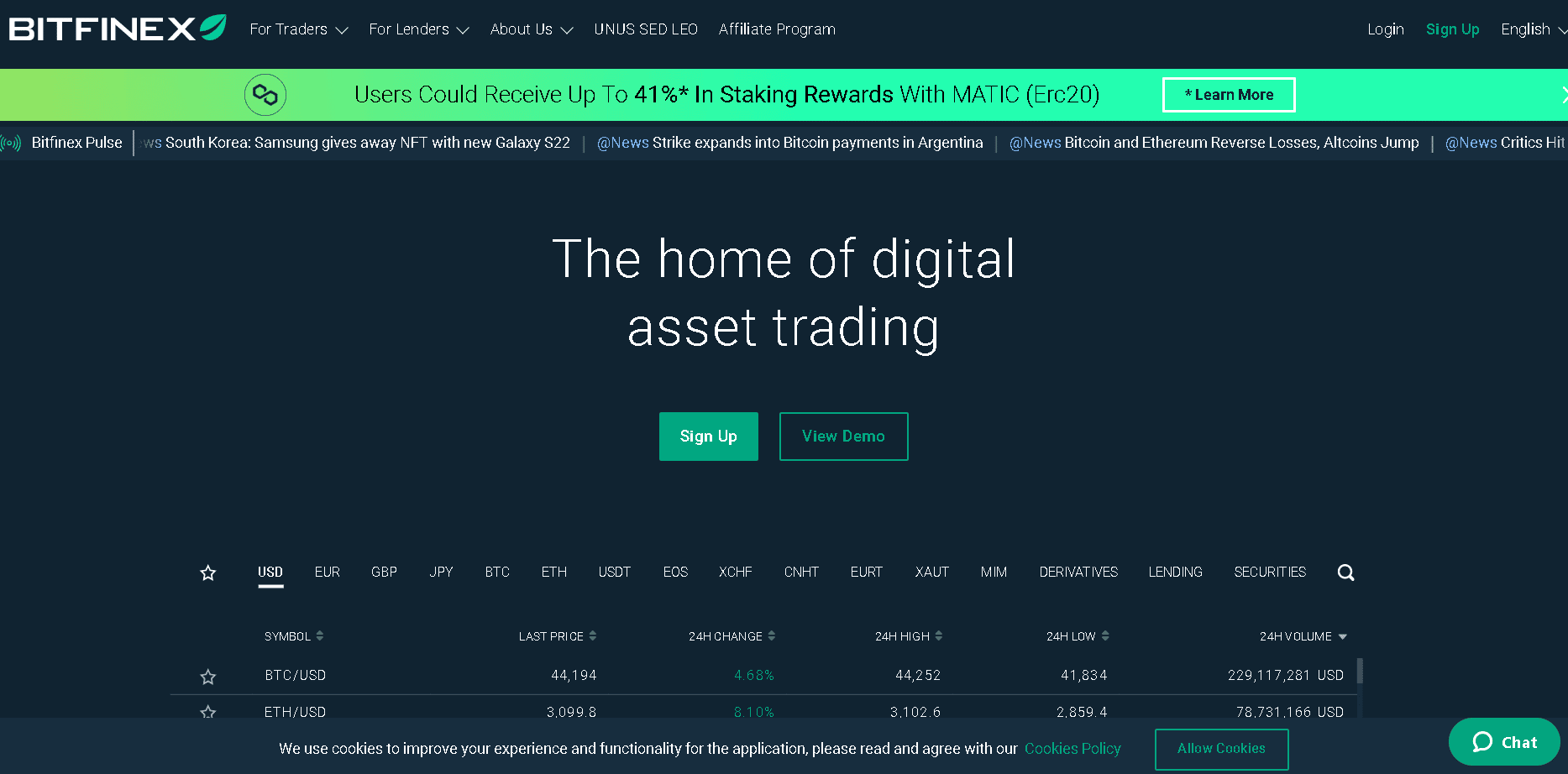 This is yet another top-performing exchange in the world. Bitfinex has been in the market for more than 10 years now and has always been at the forefront of technological innovation in digital asset trading. They aim to render their users with the best crypto trading experience.
They are famous for offering the deepest liquidity order books in the industry and unparalleled levels of customer service. You can do a lot of things on this platform, such as trading, derivates, funding, securities, margin trading, and much more. Thus, you can also say that Bitfinex is the home of digital asset trading.
It has a customizable interface that lets you compose your layout, select between different themes, and set up notifications. It comes with a set of order types for giving traders the tools they require for any type of scenario.
They provide order books with high liquidity, enabling users to easily exchange BTC, ETH, Ripple, Litecoin, NEO, and various other digital assets with very little slippage.
| | |
| --- | --- |
| Trading Fees | Spot: 0.100% – 0.200% / Derivatives: -0.0200% – 0.0750% + Discounts |
| Withdrawal Limits | Without KYC: 2 BTC / With KYC: 100 BTC / 24 hours |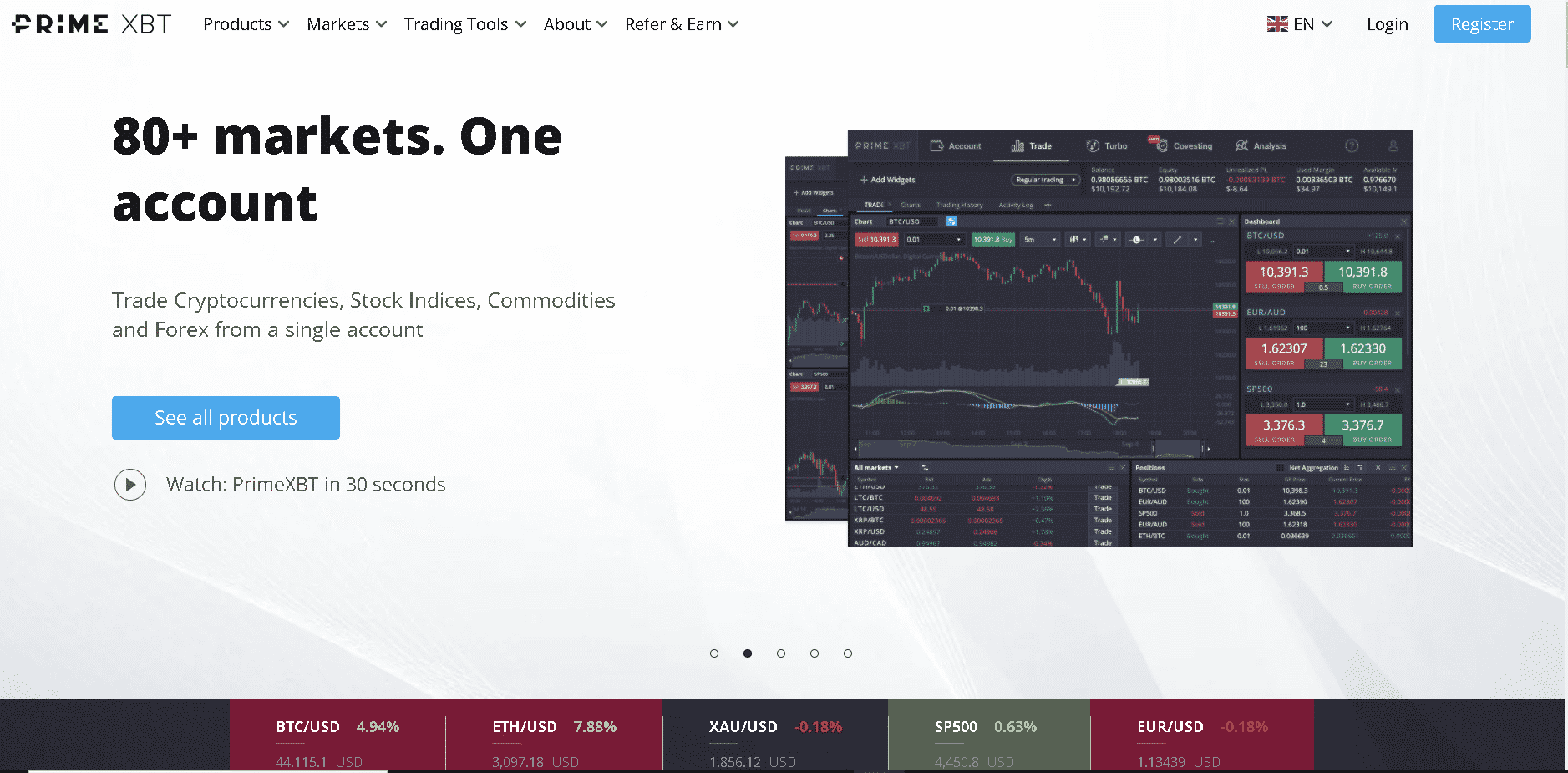 If you are looking for a crypto exchange without KYC, this can be a great option. It is best for margin trading and enables trading in crypto, stock indices, commodities with higher leverage, and forex. PrimeXBT was established in 2018 in Seychelles and has become one of the top exchanges within a couple of years.
You would be amazed to know that its average daily trading volume is more than $1.5 billion. They offer numerous features, and one of the best is that it renders the highest leverage across all asset classes available for trading.
With PrimeXBT, you can trade in 9 different crypto trading pairs in 5 crypto's, including BTC, ETH, EOS, Litecoin, and Ripple. It has an easy-to-use and customizable interface that supports advanced indicators, chart types, and order types. PrimeXBT is a Bitcoin-based margin trading platform that allows you to trade 30+ assets and other currencies all with one account.
| | |
| --- | --- |
| Trading Fees | 0.05% |
| Country Available | Worldwide (170+ Countries) |
| Minimum Deposit Limit | 0.001 BTC |
| Margin Limits/Leverage Up To | 100X |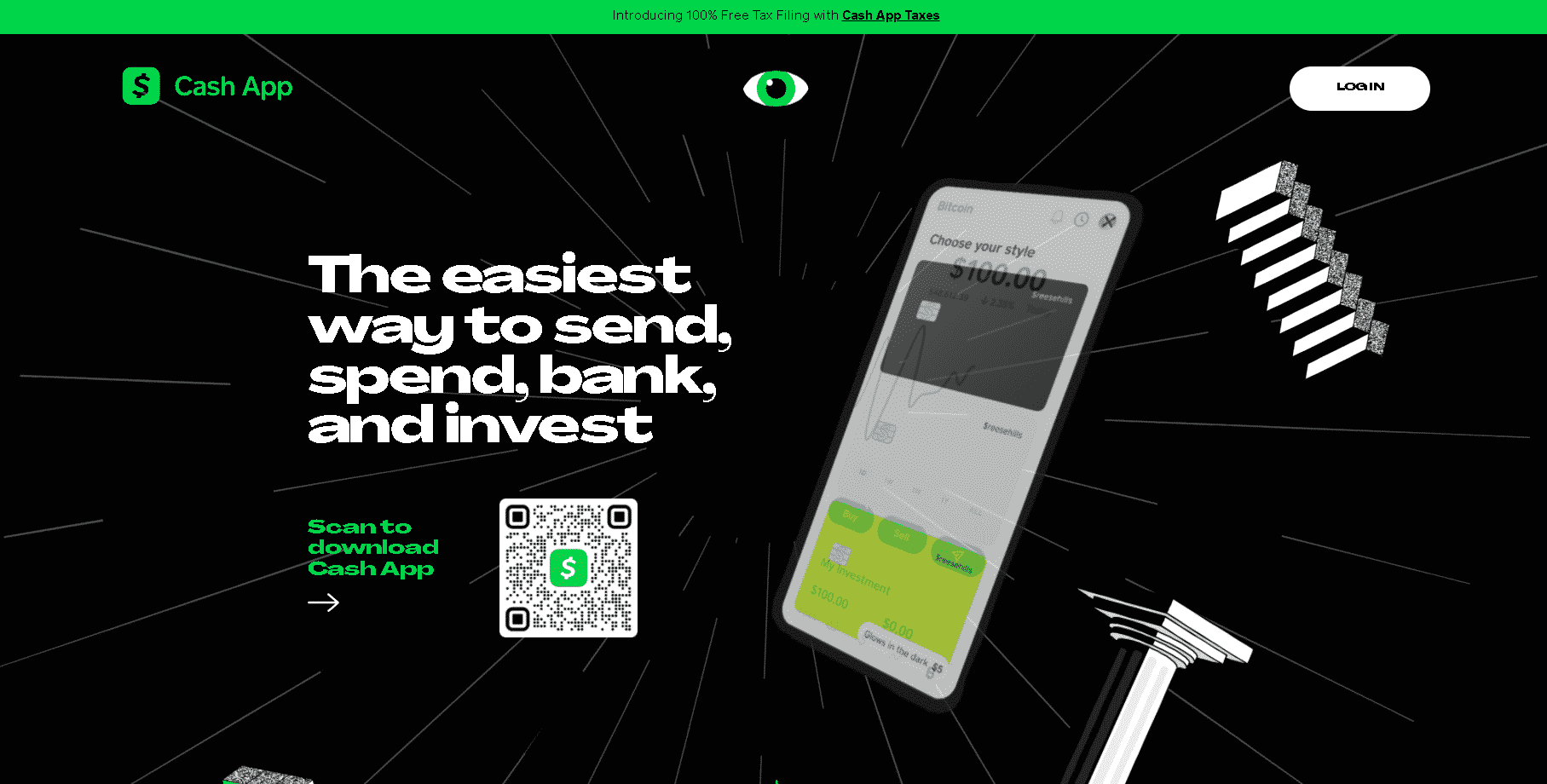 It is a great crypto exchange because it is easy to use and offers various options to withdraw to other crypto wallets. Some of the good things about Cash App are that it has an extremely simple user interface, can withdraw Bitcoin, and enables a peer-to-peer money transfer. This means that you will be able to split food, pay rent and even shop online with a retailer who uses Cash App.
On this exchange, you will be able to invest in stocks, Bitcoin, and exchange-traded funds. This is a great platform for newbies because its mobile-first interface is very easy to figure out and use. You can also do money transfers with Cash App along with crypto investment. The good thing is that it enables the users to withdraw crypto investments straight away to their own wallets.
| | |
| --- | --- |
| No. Currencies Available for Trade: | 1 |
| Transaction Fees: | Varies |
| Wallet Included: | Yes |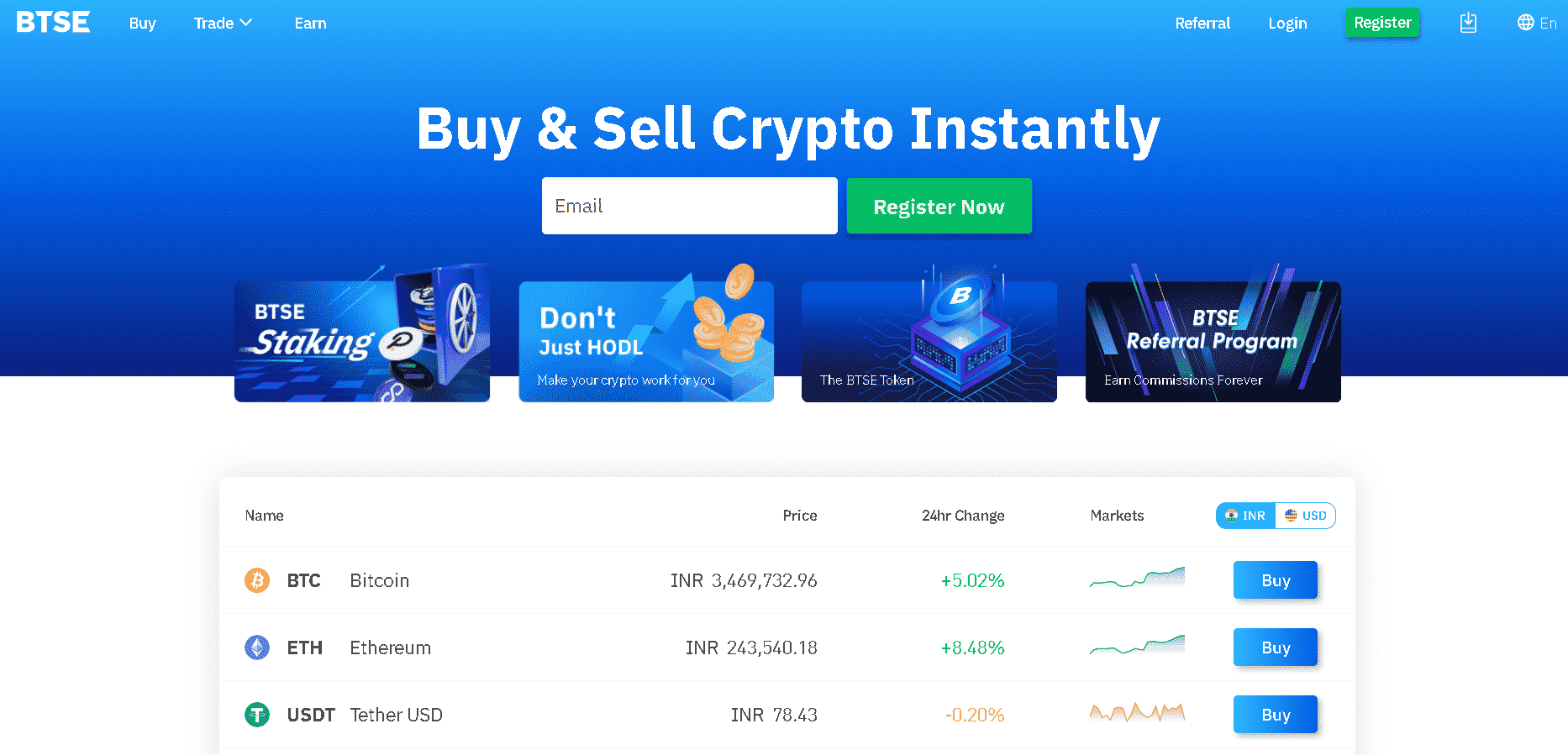 It is an amazing crypto margin exchange based in the UAE. They aim to offer users security and efficiency to invest in financial independence confidently. They use Bitcoin and other digital asset technologies to create the set of services that facilitate you to control your financial freedom.
They offer multiple spot and futures markets with up to 100X leverage. If traders want, they can settle profits on any fiat assets of their preference and with SWIFT transfers and unlimited withdrawing limits. It is a unique platform as they double your first future deposit of up to $100, which means you get $100 for free. Isn't this cool?
It is a one-stop solution for all your crypto needs because it combines all fiat, crypto, and stable coin pairs in every market in one order book. BTSE is joined by a set of financial services that go hand in hand and improve your personal and professional finance experience.
They have more than 1 million order requests, around 0 downtimes with hot upgrades, 99.9% of funds in cold storage, fully self-hosted infrastructure, and horizontal scaling.
| | |
| --- | --- |
| Trading Fees | Spot: 0.10% – 0.20% / Futures -0.01% – 0.0600% + Discounts |
| Customer support | Email |
| Withdrawal Limits | No limits |
Also Read: 17 Best Cryptocurrency to Mine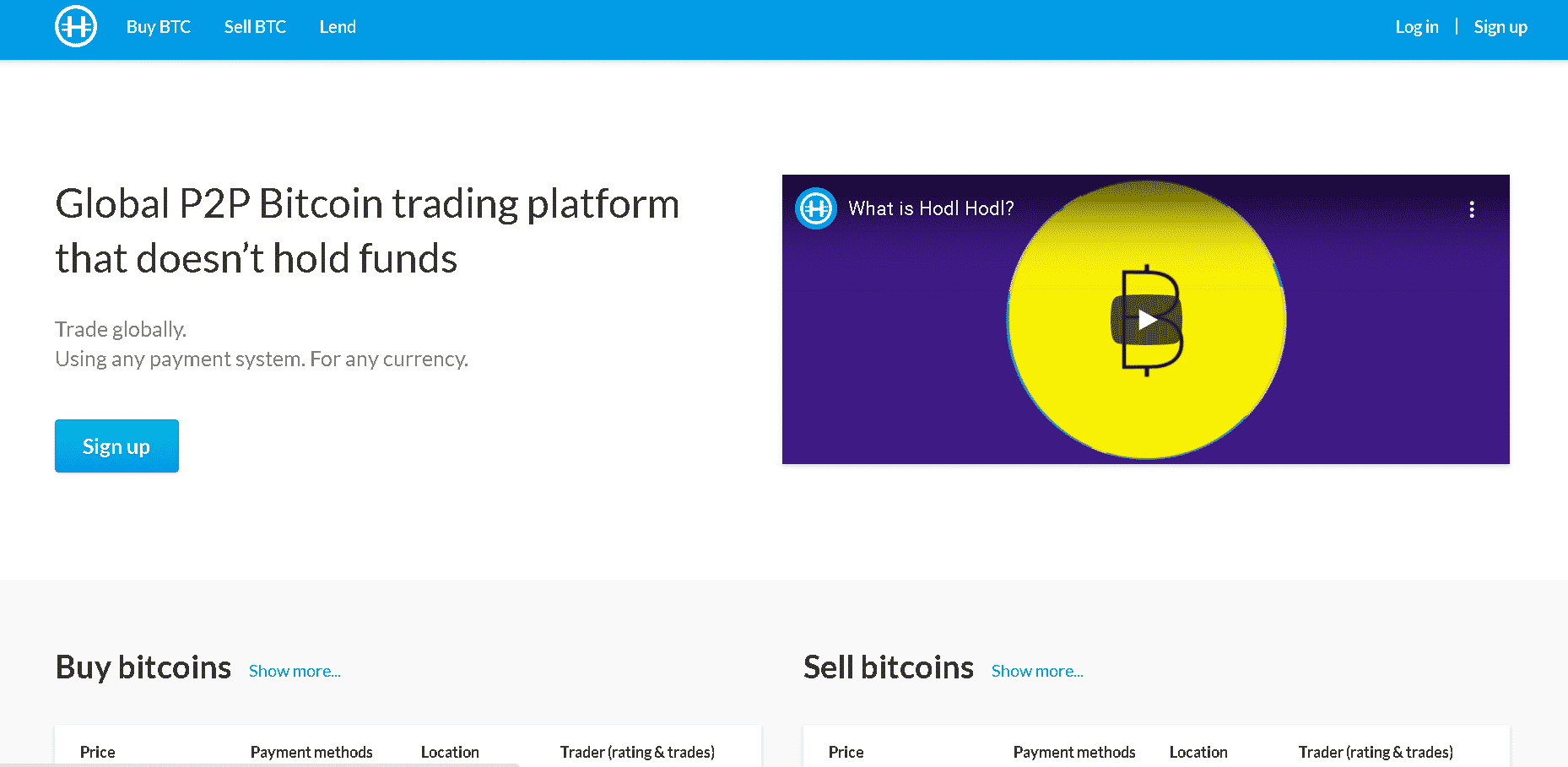 It is a peer-to-peer non-custodial BTC exchange platform. Its main motive is to make the payment system completely decentralized without any central party handling the transactions. The good part is that they do not hold the user's funds; they offer an escrow service by generating a multi-signature wallet between the users.
Hodl Hodl is a fully decentralized marketplace where you can trade BTC with other individuals and remain entirely anonymous. Users also get the option to connect and trade as per their own terms, such as using cash, meeting in person, etc. This platform is just like LocalBitcoins, where they do not ask you to complete the KYC information but provide you with the option to stay anonymous.
| | |
| --- | --- |
| Trading Fees | 0.6% Shared between both parties |
| Withdrawal Limits | No Limits |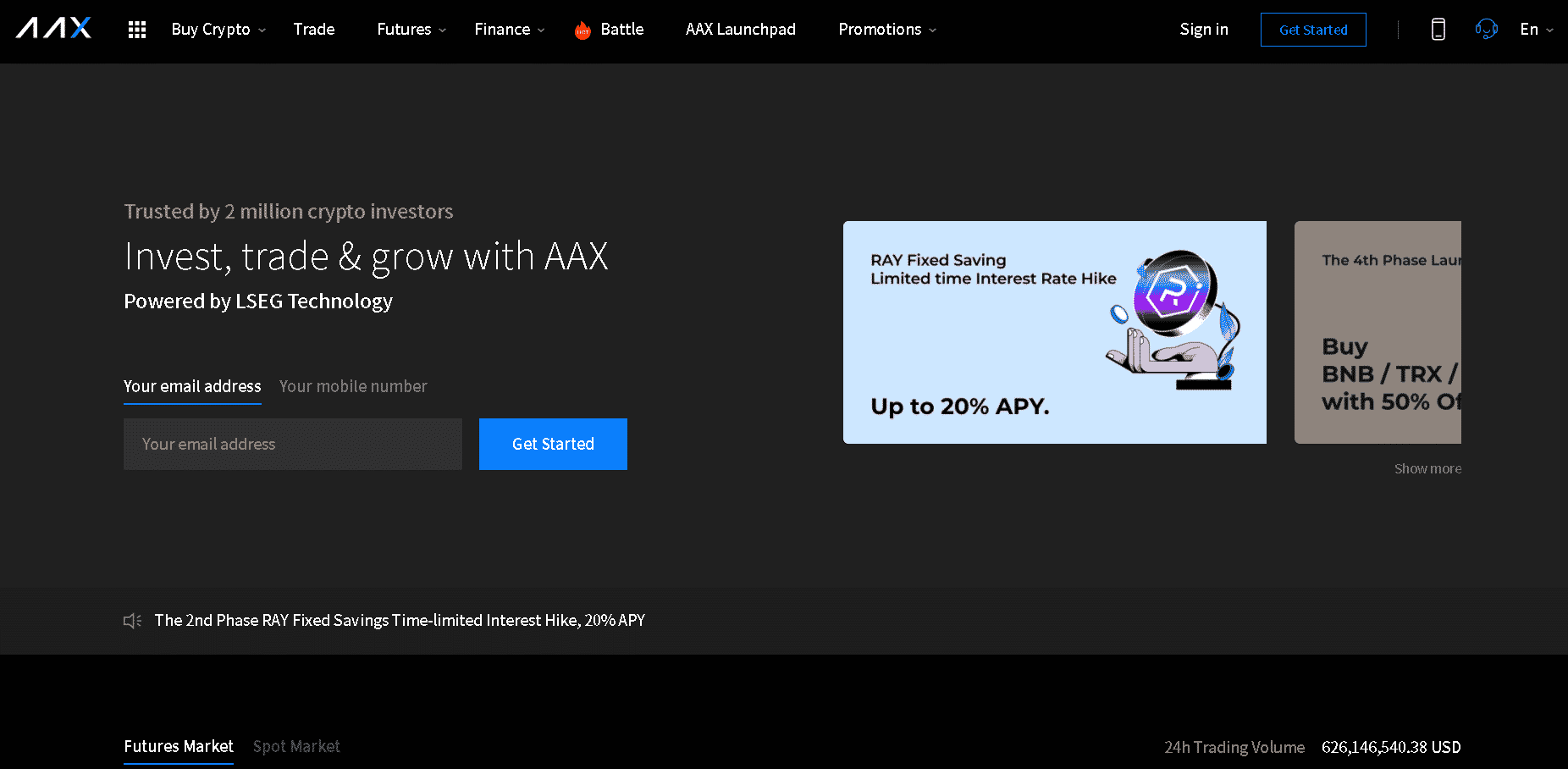 It is a great crypto trading exchange where users can trade futures, spots, P2P trading, Fast Buy, and OTC markets. You would be amazed to know that it has been trusted by more than 2 million investors and are happy with it because of the excellent features it offers plus its user-friendly interface.
AAX is powered by the well-known matching engine LSEG Technology that offers you an opportunity to trade crypto at a lightning-fast speed. They offer more than 50 crypto to crypto pairs, easy deposits and withdrawals, and market surveillance. This platform supports more than 20 cash currencies, P2P with secure escrow and quick settlements.
| | |
| --- | --- |
| Trading Fees | 0.060% / 0.100% + Discounts |
| Withdrawal Limits | Without KYC: 2 BTC / With KYC: 100 BTC / 24 hours |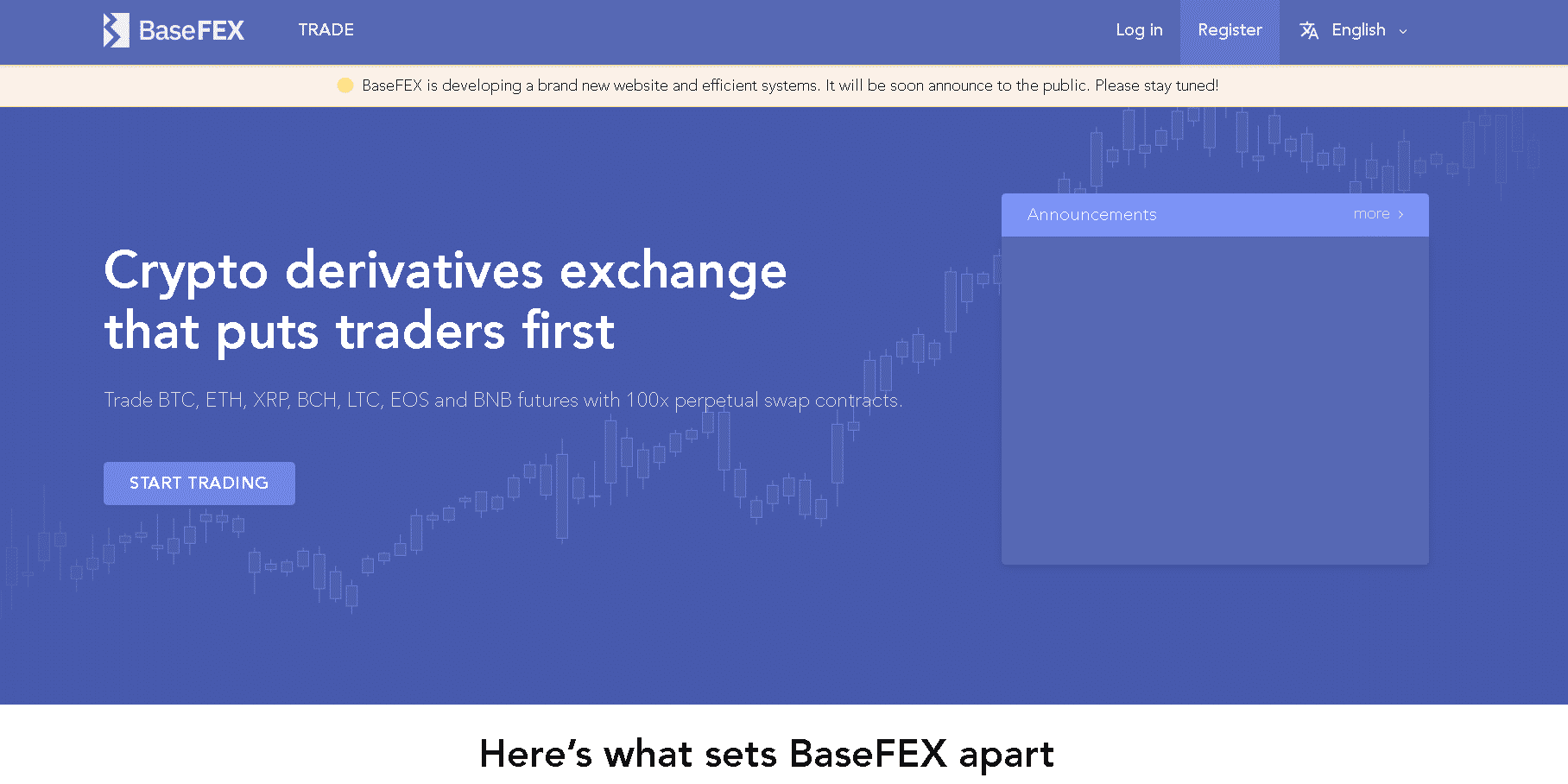 It is a new crypto exchange that requires no KYC verification; you do not need to provide them with any personal information while using it; the only thing you require to enter is the email address for completing the registration process. They promise to stand for original crypto values, making it a reliable platform.
You need to know that they accept deposits in Bitcoin, plus you can withdraw Bitcoin only from the platform; this means that they do not work with fiat at all. They have 100X leverage and offer stable coin settlements to mitigate the user's risk.
After reviewing everything about BaseFEX, it can be said that it is a reliable platform, plus they don't even ask for KYC documents. So, you can opt for this platform if you do not want to share your personal details.
| | |
| --- | --- |
| Trading Fees | 0.0200% – 0.0600% + Discounts |
| Withdrawal Limits | No Limits |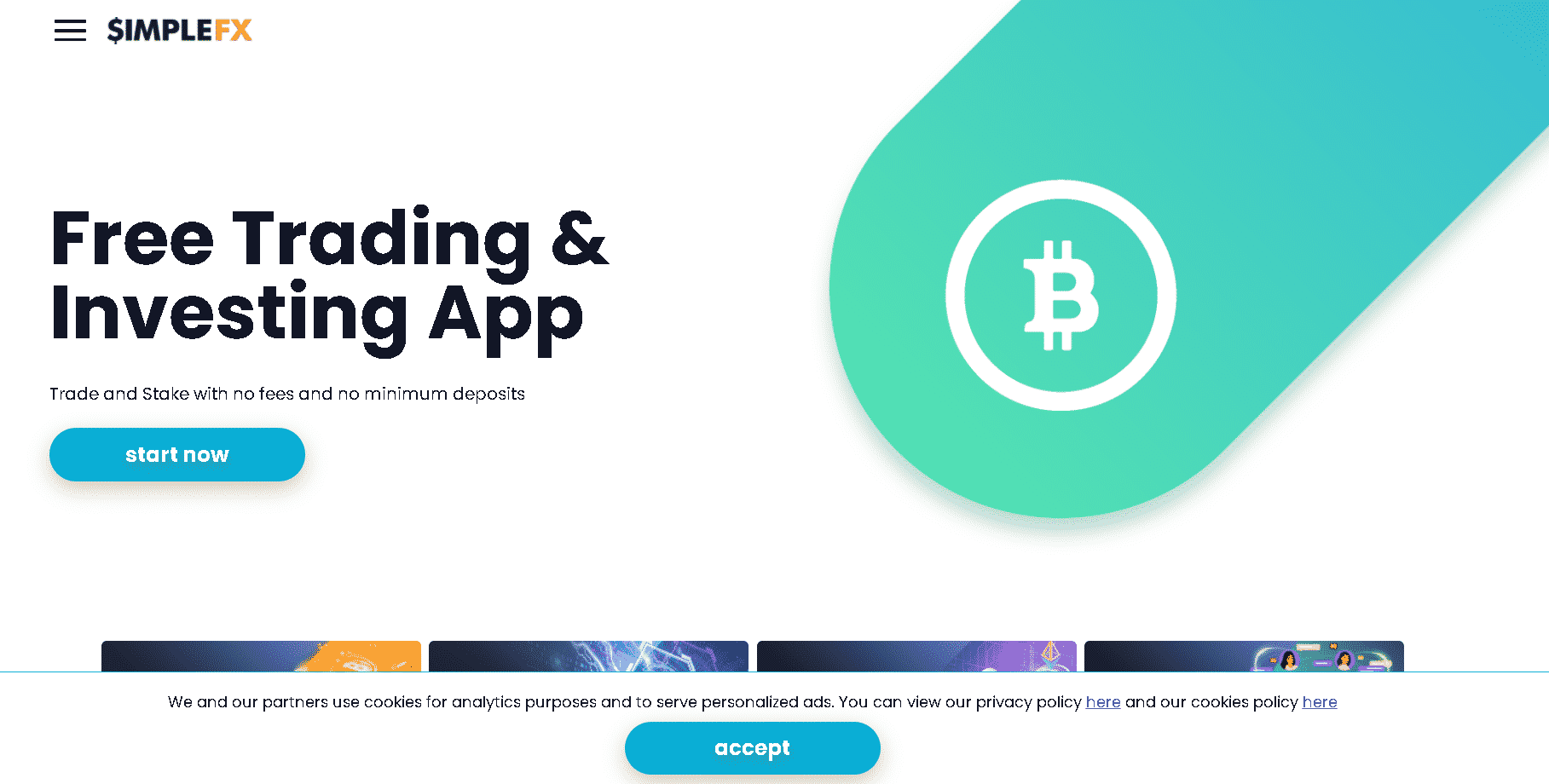 It is one of the best crypto exchanges without KYC as they use advanced technology, have massive spreads and transparent conditions. With this platform, you will be able to trade with numerous different altcoins, forex, indices, CFD crypto, and BTC without any verification only if you deposit using BTC. It is a highly competitive platform for trading traditional markets using BTC.
You can use their site without entering any personal information; you only need to provide your email address during registration. You will get an email stating instructions about setting your password. With SimpleFX, if you want to deposit fiat money or withdraw it from your account, you must go through the verification process.
| | |
| --- | --- |
| Trading Fees | No fees only spread |
| Withdrawal Limits | No Limits |
Also Read: Top 15 Cryptocurrencies to Invest other than Bitcoin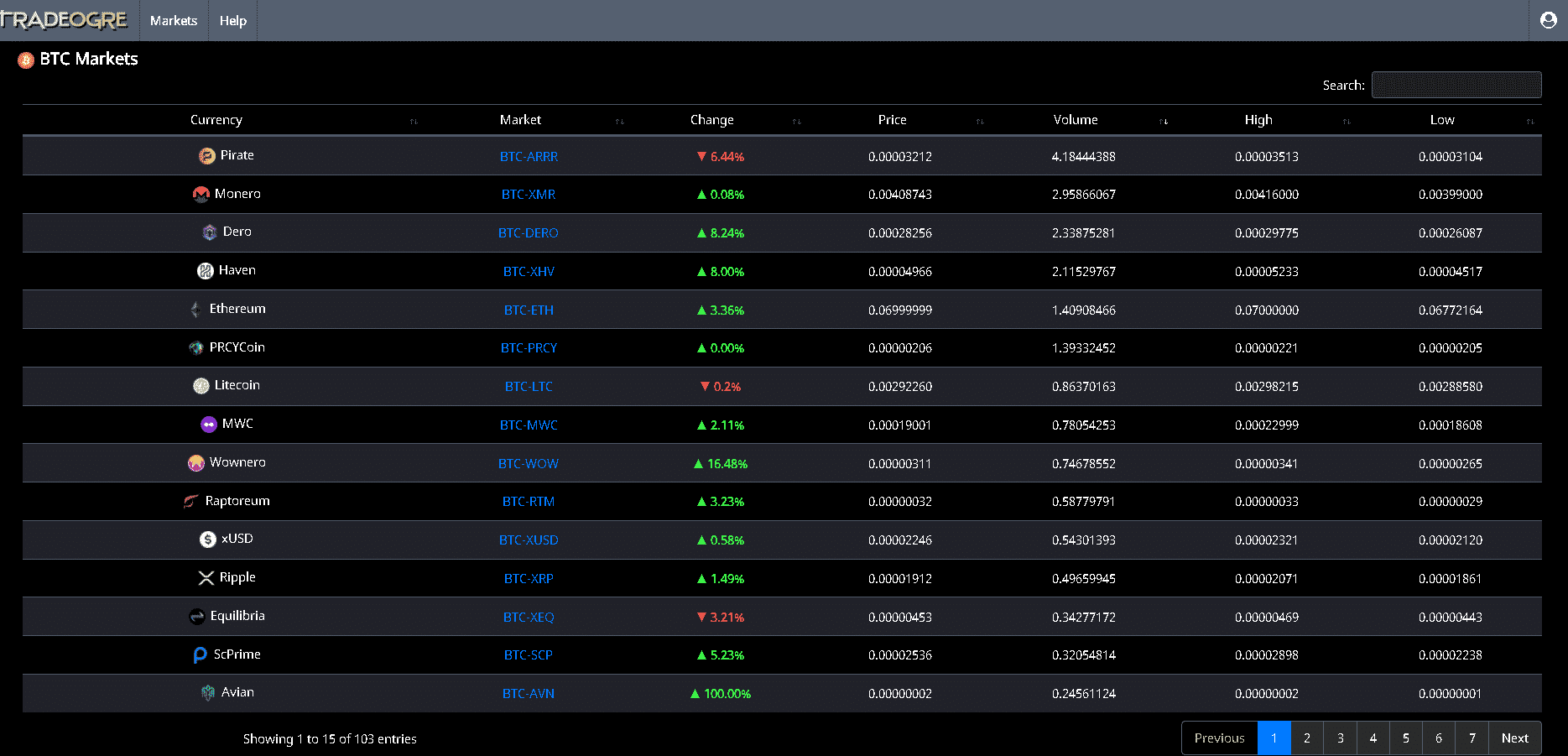 It is one of the last standing original crypto exchanges, which might not be that popular but renders anonymous trading options in numerous altcoins. They provide a simple trading experience, and you do not need not to submit any personal information for signing up with them.
Their charges are pretty nominal compared to others in the market. Still, it has been reported that their team is also staying in anonymity, raising questions about their integrity and authority. The other drawback with Tradeogre is that they offer no real support and have only a Twitter account, leaving many unanswered questions from users around the web.
They provide no KYC trading and specialize in supporting various kinds of private cryptos such as PriveChain, Monero, Zcash, etc.
| | |
| --- | --- |
| Trading Fees | 0.2% |
| Withdrawal Limits | No Limits |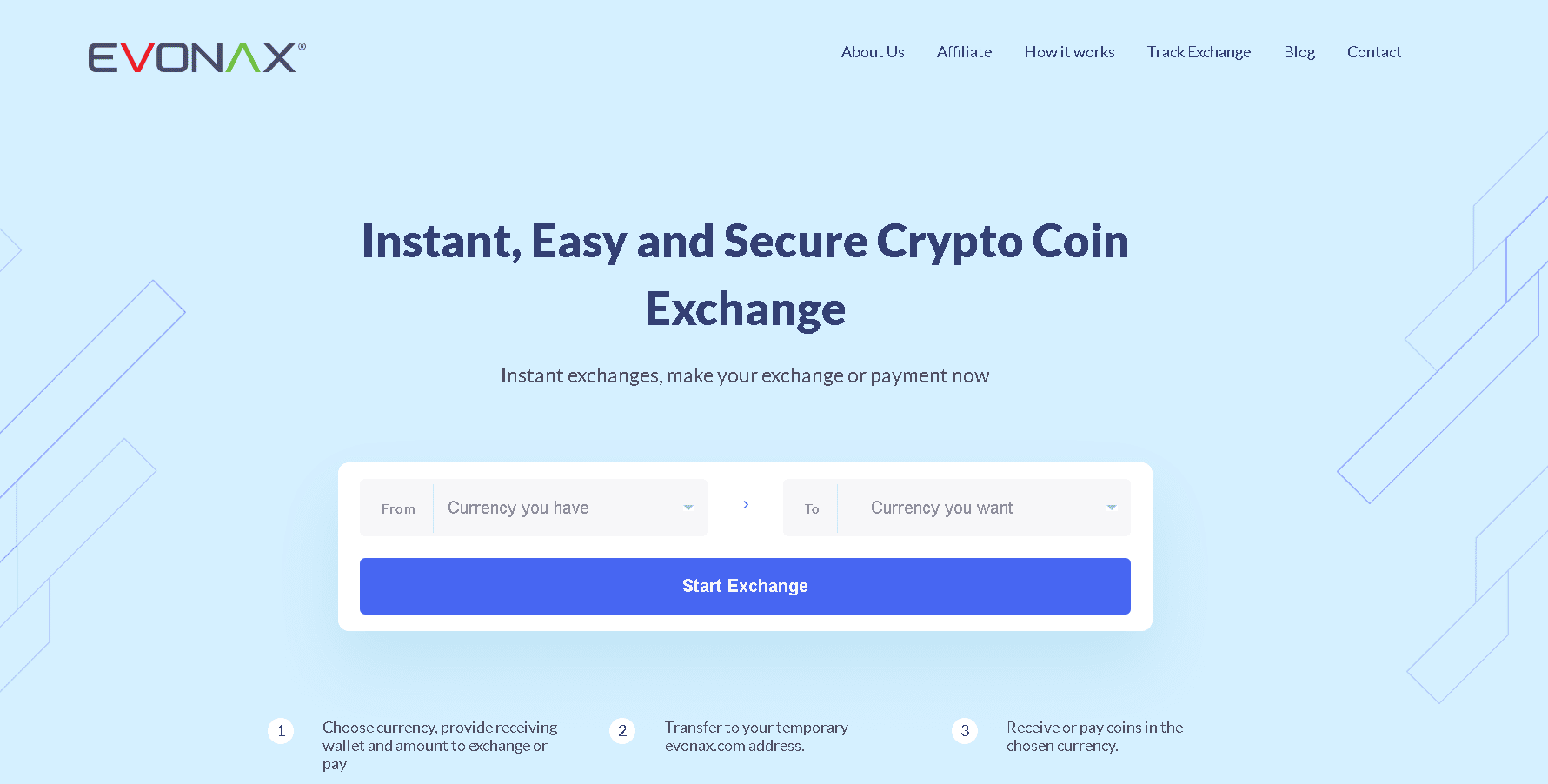 It is another crypto exchange without KYC that was launched in 2016, where you can do quick exchanges of various cryptos for each other. Evonax is one platform that keeps privacy and security the first priority and is an instant swap operating exchange used by numerous people globally.
They offer crypto to PayPal exchange which makes their service versatile; furthermore, the users can also use the platform for crypto cashouts up to a certain extent. You can do quick swaps on this platform without completing the registration process with numerous UTXO based currencies.
The cryptocurrencies that Evonax supports are BTC, BTC Gold, BTC Cash, BTC SV, Dash, Dodge, ETH, Litecoin, Monero, and Zcash. They also offer trading pairs with round-the-clock support service, plus you can do pure crypto to crypto exchange anonymously as you would not require anything more than the wallet addresses.
| | |
| --- | --- |
| Trading Fees | Fixed |
| Withdrawal Limits | Minimum depends on currency / No max limits |
It is one of the best non-KYC Crypto Exchanges and mixers on the market as it supports some of the most well-known Altcoins, and you can use it anonymously. It is perfect for every user who wants a non-KYC platform and has no logs policy. Redeem is a centralized exchange that does not ask its users to complete KYC or AML for using their services.
Also Read: 16 Best Cryptocurrency Brokers
Some more platforms that do not require KYC verification yet are very reliable:
21. Poloniex
22. Delta.Exchange
23. Totalcoin
24. CryptoGem
25. Bitzlato
26. WhiteBit
27. LocalCryptos
28. BitValve
29. AgoraDesk
30. Swapzone
31. Exolix
32. FixedFloat
33. ChangeNow
34. Godex
35. ChangeHero
36. SideShift
37. InstaSwap
38. SwapSpace
39. SimpleSwap
40. StealthEX
41. ProBit
42. HitBTC
43. Graviex
44. Txbit.io
45. Nash
46. Bityard
47. CoinEx
48. Bingbon
49. PrimeBit
50. Interdax
These were some of the best crypto exchanges without KYC verification and have better product offerings and features. All these exchanges do not require KYC verification or AML documents and the best thing is that you can set up the accounts within a couple of minutes without any hassle. But, prior to doing the registration, it is always suggested to check their terms and policy document, especially about their deposit and withdrawal guidelines.
So, you can choose any exchange as per your requirement and budget and start trading.