The e-commerce giant Amazon has taken over the shopping space and brought everything within your reach. The company is always working on adding new features; the most recent being Amazon Pay Later that allows you to buy items instantly and make the payment later. In this article you will learn more about Amazon Pay Later benefits, eligibility and charges that will help you while using this feature.
What is Amazon Pay Later?
Simply put, Amazon Pay Later is what the name suggests. It is a feature of the Amazon platform wherein you can buy a product in the present and pay for it on a Later date usually the next month until it is an EMI purchase in which case you make monthly payments for a fixed duration.
Think of this feature as a credit card that you swipe as and when you want throughout the month and then pay for those purchases on a fixed date every month. But while credit cards can be used anywhere Amazon Pay is usable on the Amazon platform only.
Amazon Pay Later Benefits, Eligibility, Charges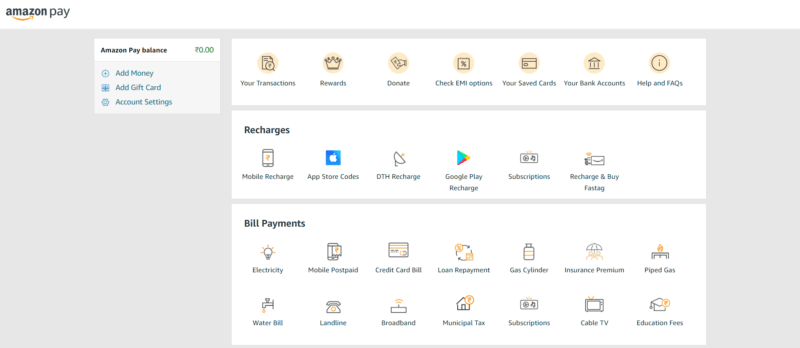 Now it's not that Amazon Pay isn't a great thing because if it wasn't then we wouldn't have written anything about it. But the only reason that an article on this topic exists is that there are certain Amazon Pay benefits that the people using Amazon don't know about but should know as it may be of some help to them. And so now we look at these benefits that new or regular users of Amazon should know of.
1. Good Personal Credit = Higher Amazon Pay Later Credit
The heading should have explained our point. Just like a credit card Amazon Pay Later feature comes with a credit limit that a user is allotted based on their personal credit history and so if you have a good credit standing then you can get a higher limit and we all know how useful a higher credit limit can be especially when it comes to buying stuff.
2. No Credit Card Required
One of the Amazon Pay Later benefits is that you don't require a credit card, nor do you have to provide any credit card details. Address proof, an active Amazon account with a verified phone number, a PAN card and an active bank account with one of the mentioned banks are your only requirements.
3. No Fee
Using the Amazon Pay Later feature doesn't cost you a dime. This feature is free to use as there are no transaction, processing, or cancellation fees charged for using the feature. You just need to provide the stuff mentioned above and if the partner bank finds you to be eligible to repay the borrowed sum, then you can start using the feature.
4. Miscellaneous
The account closure does not require you to pay any kind of charges whatsoever. Amazon Pay Later also makes the payment and checkout options quicker and easier for the users of the platform. Also, the system of expense and repayment tracking gets simplified which is one of the nicest Amazon Pay Later benefits.
Does Amazon Pay Later give Discount?
Some people can't be pleased no matter what. We have just looked at the benefits of Amazon Pay Later but surely, we haven't managed to convince a lot of people out there already because that must not have been enough for them. After benefits, the focus would now be on the question of whether Amazon Pay Later gives a discount or not. In the recent past, there was a discount or rather offers worth up to 600 rupees that were available to Amazon Pay Later users.
New users who signed up with the platform and went ahead with their first Amazon Pay Later purchase would get rupees 150 as a welcome bonus, 100 rupees cashback on a purchase of 1,000 rupees or above, 100% up to 50 rupees on a recharge or bill payment, flat rupees 50 cashback on 100 rupees spent on DTH recharge and flat rupees 25 on rupees 500 spent on the Electricity bill.
So, does Amazon Pay Later give discount? Yes. However, let's say it didn't. Even then the feature remains top-class. You are not asked to pay any kind of fees to use a greatly beneficial feature and nor are charged interest on the same unless you opt for the EMI option and so that in itself should be enough to convince you to use this feature.
Also Read: 15 Buy Now Pay Later Apps in India
Does Amazon Pay Later Charge any Fee?
As we learned in the Amazon Pay Later benefits section there is no charge to register for, use or leave the Amazon Pay Later feature. There are late fees that you are charged in case you pay the borrowed money later than you are supposed to but even that is forgiven if the amount is less than 200 rupees, however, that is about it in terms of fees.
Does Amazon Pay Later charge a fee? No. As long as you don't proceed with the EMI option you are also free from paying any kind of interest on your purchase which is as good as things can get. If you use a credit card, then you are anyways paying interest on the funds borrowed but when using Amazon Pay Later you don't have to worry about the same and so Amazon Pay Later is indeed a great and underrated feature.
Disadvantages of Amazon Pay Later
Above we saw the benefits that came with Amazon Pay Later but that is just one side of the story. On the other hand, disadvantages of Amazon Pay Later exist as well and they may or may not be as significant as the benefits, but they surely aren't supposed to be ignored. To get a whole round view of this feature we will now look at its downsides.
1. Availability
You have been reading the article and must have liked the feature that we have spoken about at length and made up your mind to sign up for it but what do you discover? Turns out not everyone can avail of this service at least at the moment. You need to have a credit score of at least 750 to be able to use this feature and that's not it.
Even after meeting all other eligibility and requirements the third-party partner of Amazon still holds the power to decline you the right to use the service without giving you any valid reason for the same. This makes it an exclusive service that surely not many might like especially after their request is rejected.
2. Limit
Let's say you plan to pay off an electricity bill using the Amazon Pay Later service. You may end up shocked when you come across the fact that a bill amount that exceeds the figure of 10,000 rupees is not payable through this feature.
The Amazon Pay Later limit is set at 60,000 rupees which is one of the great Amazon Pay Later benefits but limiting the electricity bill payment amount to rupees 10,000 makes it a disadvantageous situation.
3. Buying Options
The prospect of buying stuff now and paying later might have you all excited and you must have started preparing a mental list of stuff you wish to buy next, but you need to halt your plans midway since not everything is purchasable via this route.
Amazon Pay Later is a great feature for buying most products but that list excludes stuff like jewelry, Amazon Pay gift cards be it physical ones or email ones, Amazon Pay balance recharge, Amazon products from the global store, or the ones sold via overseas merchants or from out of your country of residence, gold or silver bullions and lastly, you can't even pay your credit card bills using this feature.
So now that you know both the benefits and disadvantages of the Amazon Pay Later feature you can now decide if you wish to use the feature or not, however, there is one last bit of information that you must know before you end up making a decision.
What Happens if I Fail to Pay Amazon Pay Later?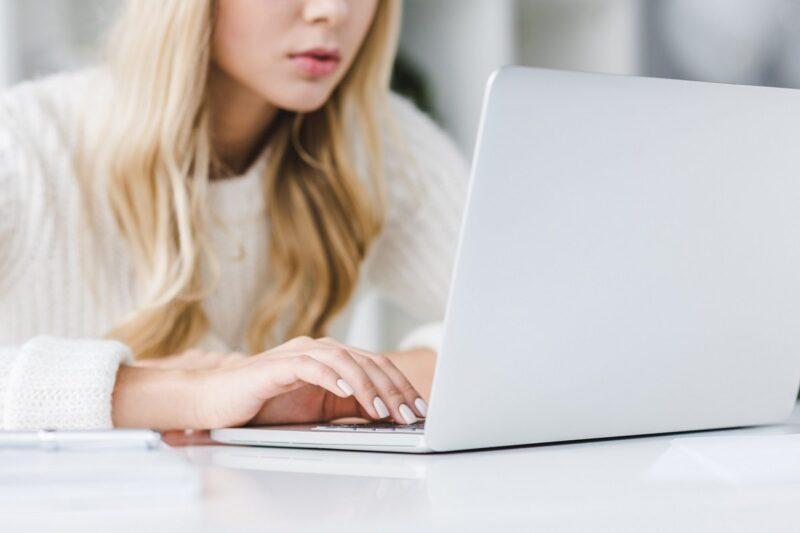 We understand the way today's world works. Amazon's Pay Later feature is not an option but a necessity for some and so a lot of people go ahead and get it set up, however, when the time for payment comes, they default sometimes by intention or other times because of a low balance or forgetfulness. This brings us to the question that many people might have, what happens if I fail to pay Amazon Pay Later?
The good news is that no one will come to your home and start to throw things around as shown in movies, but the bad news is that you will be charged extra money in the form of late fees.
One of the Amazon Pay Later benefits was being able to use the feature for free, however, misusing the benefits and delaying the payments is a violation of the lender's trust and for that, you are charged an appropriate late fee.
When using the Amazon Pay Later feature the payment due is calculated by the 1st of the next month or the subsequent month after that depending on your lending partner and the bill is payable by the 5th of the next month or the subsequent one.
Now if your payment amount is less than 200 rupees then you are charged no late fee. However, after that the starts from 100 rupees plus 18% GST and keeps rising as the value of the purchase rises.
| Monthly due in Indian rupees | Late payment fee in Indian rupees |
| --- | --- |
| Less than 200 rupees | No charge |
| Between 200 and 1,000 rupees | 100 rupees + 18% GST |
| Between 1,000 and 5,000 rupees | 200 rupees + 18% GST |
| Between 5,000 and 20,000 rupees | 350 rupees + 18% GST |
| More than 20,000 rupees | 500 rupees + 18% GST |
If you wish to avoid late fees, then you can opt to go ahead with the auto repayment option which you can set up while registering for the feature or during your first payment. Otherwise, you can proceed with the manual pay option as you normally would and set reminders on certain apps or somewhere so that you are reminded of repayments in time.
Amazon Pay Later offers a range of benefits to eligible customers, with transparent charges and convenient payment options. It provides a seamless and flexible payment solution for a variety of purchases, enhancing the overall shopping experience.