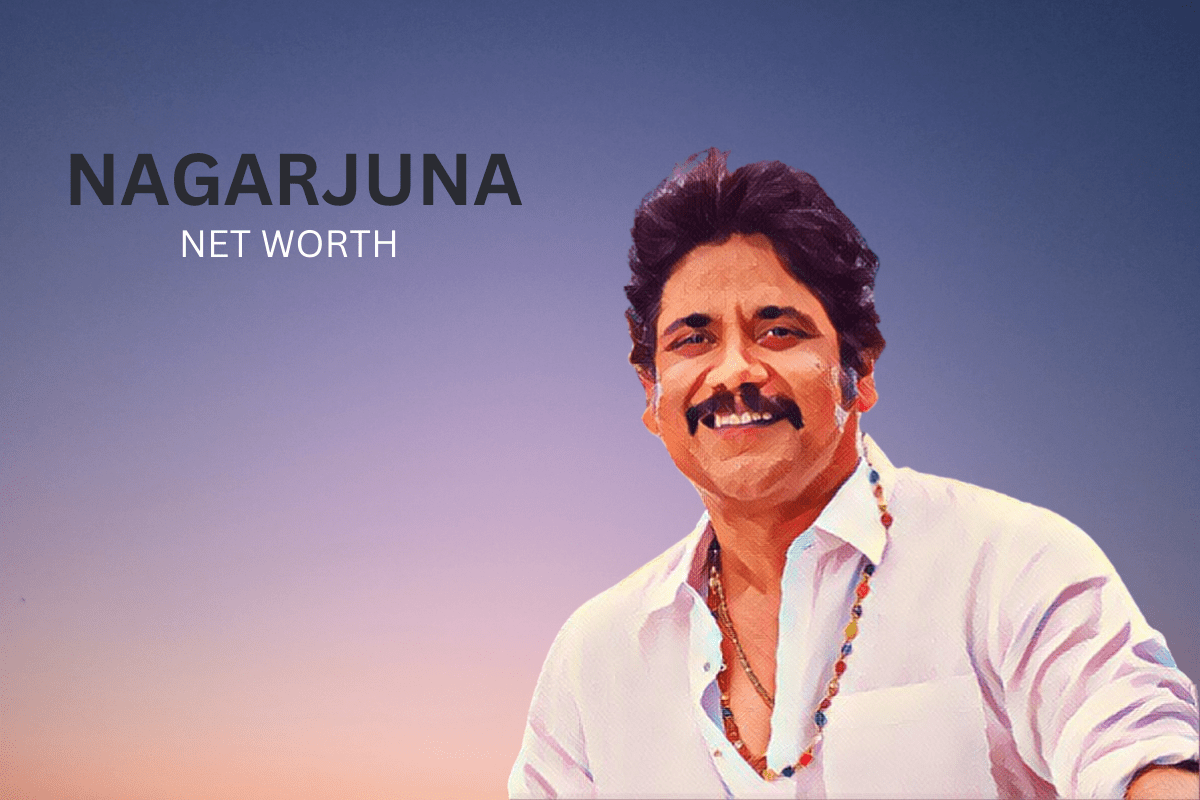 Akkineni Nagarjuna is quite well-known for his roles in biopic films. He is an Indian actor, film producer, television host, and businessman. In 20 years, he has worked in 90 films, including Hindi, Tamil, and Telugu movies. In this article, we will cover Nagarjuna net worth and his salary.
Nagarjuna Net Worth, Salary, Property
Nagarjuna has received nine state Nandi Awards, three South Filmfare Awards, and two National Film Awards. With time he has amassed a huge wealth in addition to the fact that he also comes from a rich family. Let us learn more about him.
About Nagarjuna
Nagarjuna was born on August 29, 1959, in Madras, India, to a Telugu family. His father is legendary actor Akkineni Nageswara Rao, and his mother's name is Annapurna.
He finished elementary school at Hyderabad Public School. He continued his education at Little Flower Junior College in Hyderabad. In Ypsilanti, Michigan, he earned a BS in Mechanical Engineering from Eastern Michigan University.
In the year 1984, Nagarjuna married Dr. D Ramanaidu's daughter, Lakshmi Daggubati. In the year 1990, the couple divorced. With his first marriage, the actor has a son named Naga Chaitanya, who is also a renowned Tollywood actor today.
The actor later married Amala, a co-star in movies such as Siva and Prema Yuddam. Their son's name is Akkineni Akhil. Read on to know about Nagarjuna net worth and apartment.
Nagarjuna Net Worth
After years of impressing Telugu audiences with his films, Nagarjuna net worth is amassed to a sum of $123 million, which translates to Rs 950 Cr. The prominent Telugu actor is also one of the famed actor's partners, and his father founded Annapurna Studios.
The studio is one of the most popular, offering cinematic services such as set building, outdoor sets, flooring, back-lots, editing, and so on.
Career and Achievements
It was simple for him to find film employment because his father was an actor. He still needed to work on his acting abilities. He not only worked hard, but he also provided outstanding performances in several films.
Nagarjuna began his acting career at a young age in 1967 with Adurthi Subba Rao's Telugu film Sudigundalu. Several years later, in the 1986 Telugu film Vikram, he made his debut as a main actor for the first time. The film was a commercial success, giving him a solid start in his acting career.
Before starring in the hit film Aakhari Poratam in 1988, he appeared in several ordinary films such as Majnu, Sankeertana, and others. He rose to prominence in the Telugu film industry after appearing in the film Siva.
He made his Bollywood debut in 1990 with the Hindi adaptation of the same film, named Shiva. Learn more about Nagarjuna property and business.
Salary and Income
Being one of the highest-paid actors in the south, Nagarjuna charges close to Rs 9 to 20 crore for every film. Nagarjuna is also well-known among television viewers, with programs like Meelo Evaru Koteeswarudu, Bigg Boss, and others achieving high ratings.
Nagarjuna, whose previous rate was charged Rs. 12 crores for the full season, has raised his cost for the forthcoming season to Rs. 15 crores. Apart from filmmaking, the actor is compensated handsomely for commercial endorsements.
According to recent reports, Nagarjuna got Rs 2 crore for promoting the prominent jewelry business Kalyan Jewelers. His net worth and earnings also include Nagarjuna construction company salary.
Nagarjuna Properties and Cars
Nagarjuna lives at Jubilee Hills in Hyderabad, where his vast villa is valued at more than Rs. 45 crores. It is 4,000 square feet in size and was designed to look like a palace.
The Nagarjuna property is an old-style bungalow house with a verdant lawn with balconies and verandahs where the family may relax during leisure. In addition to one property, there is several other Nagarjuna apartment.
Nag is well-known for driving a variety of high-end cars. According to reports, the celebrity actor has many automobiles, including a BMW 7-Series and an Audi A-7 worth between Rs 1 crore and Rs 1.25 lakh.
Nagarjuna formerly had a 1974 Porsche 911 Turbo, a Datsun 240Z, and superbikes including the Honda CBR Fireblade and the Kawasaki Ninja GPZ 1000. Read on to learn how Nagarjuna net worth has increased over time.
| | |
| --- | --- |
| NAME | Akkineni Nagarjuna |
| Net worth | $123 million |
| Monthly Income | Rs. 4 crores |
| Yearly Income | Rs. 48 crores |
| Wealth | Rs. 950 crores |
| Properties owned and their valuation | Rs. 45 crores |
| Miscellaneous assets and their valuation | Rs. 4+ crores |
Also Read: Mahesh Babu Net Worth, Salary Per Movie, Property
Businesses
Apart from his cinematic career, Nagarjuna has developed an impressive economic empire. He is the owner of the N Convention Center in Hi-Tech City, as well as the co-founder and president of the Annapurna International School of Cinema and Media in Hyderabad.
According to reports, Nagarjuna owns hundreds of acres of farmland in and around the districts of Hyderabad and Rangareddy. The Shiva actor owns a few opulent hotels, restaurants, and other establishments. He also earns from Nagarjuna construction company salary.
Apart from having a successful career in the film industry, Nagarjuna is also a multifaceted personality. From being a member of the film fraternity to owning a business empire, and from being a philanthropist to being a conservationist, the actor has done it all.
Over time his successful career has made Nagarjuna net worth climb high on the list of celebs. With time and some massively successful films in his name, he has become not only a mega star in the South Indian industry but also across the nation.