There is a famous saying that 'what gets measured gets managed' and it is especially true when it comes to your finances. Tracking your income and having a complete overview of where your money is going can help you save a lot of money. But managing money is a stressful task and it has led to the genesis of many apps that promise to take care of your money. Jupiter Money is one such app which is loaded with many useful features. In this Jupiter Money review, we will break down this app from all aspects and inform you whether it is worth it or not.
Jupiter Money Review: Features, Fees, Usability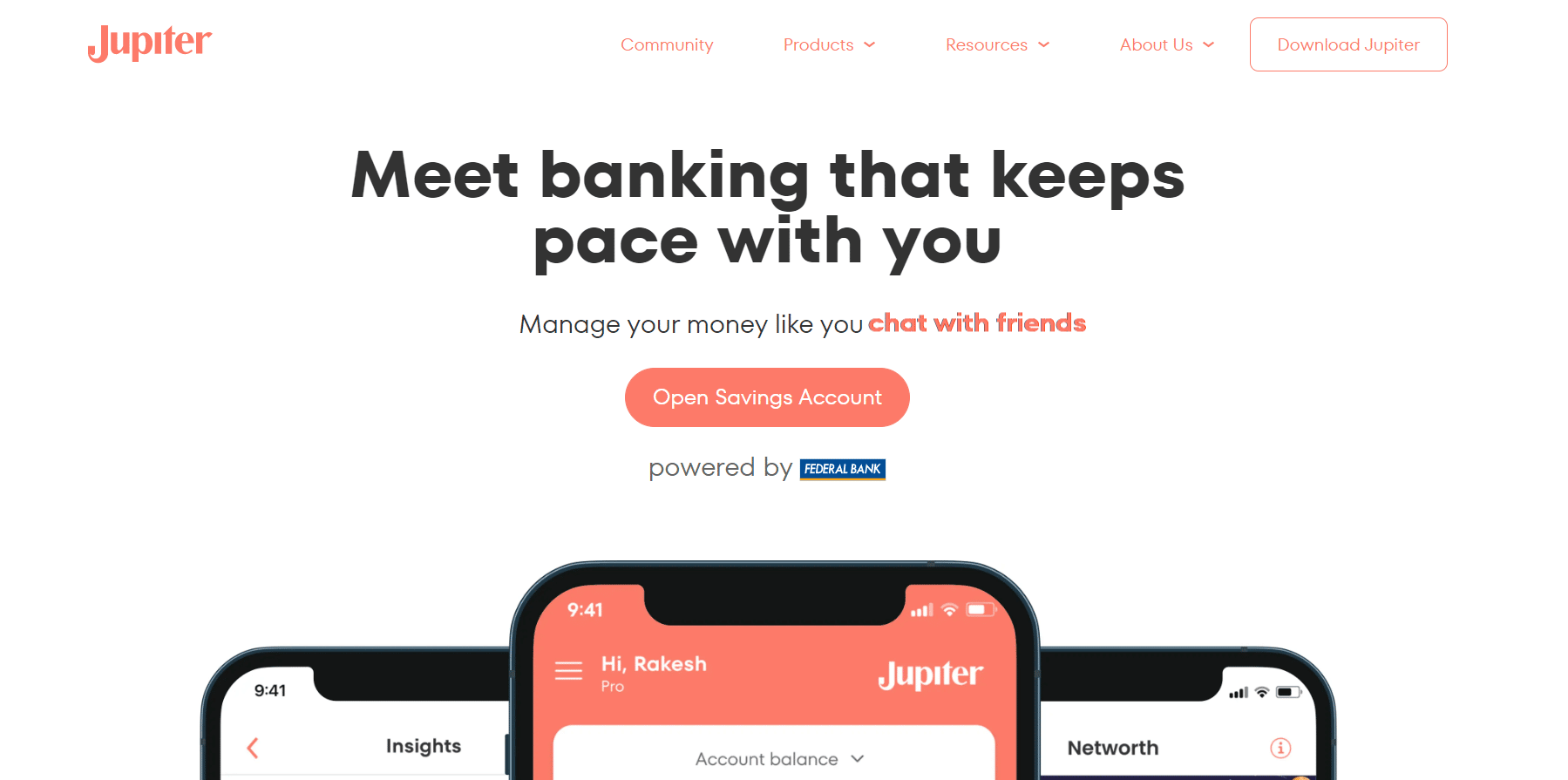 With the increase in online shopping and digital payments, it has become more and more difficult to keep track of your money. Jupiter Money claims to solve that problem. It is a money management app that keeps track of your spending habits, analyzes your funds and increases your savings. Let us learn more about this app in this Jupiter Money review.
Jupiter Money Founder
The company's CEO, Jitendra Gupta, founded Jupiter Money in 2016. He was previously the Managing Director at PayU for more than two years before starting his new venture, Citrus Payment Solutions Pvt Ltd, which became part of this business empire. He later sold the company to build up an even more prominent firm known as Jupiter Money.
What does Jupiter Money do?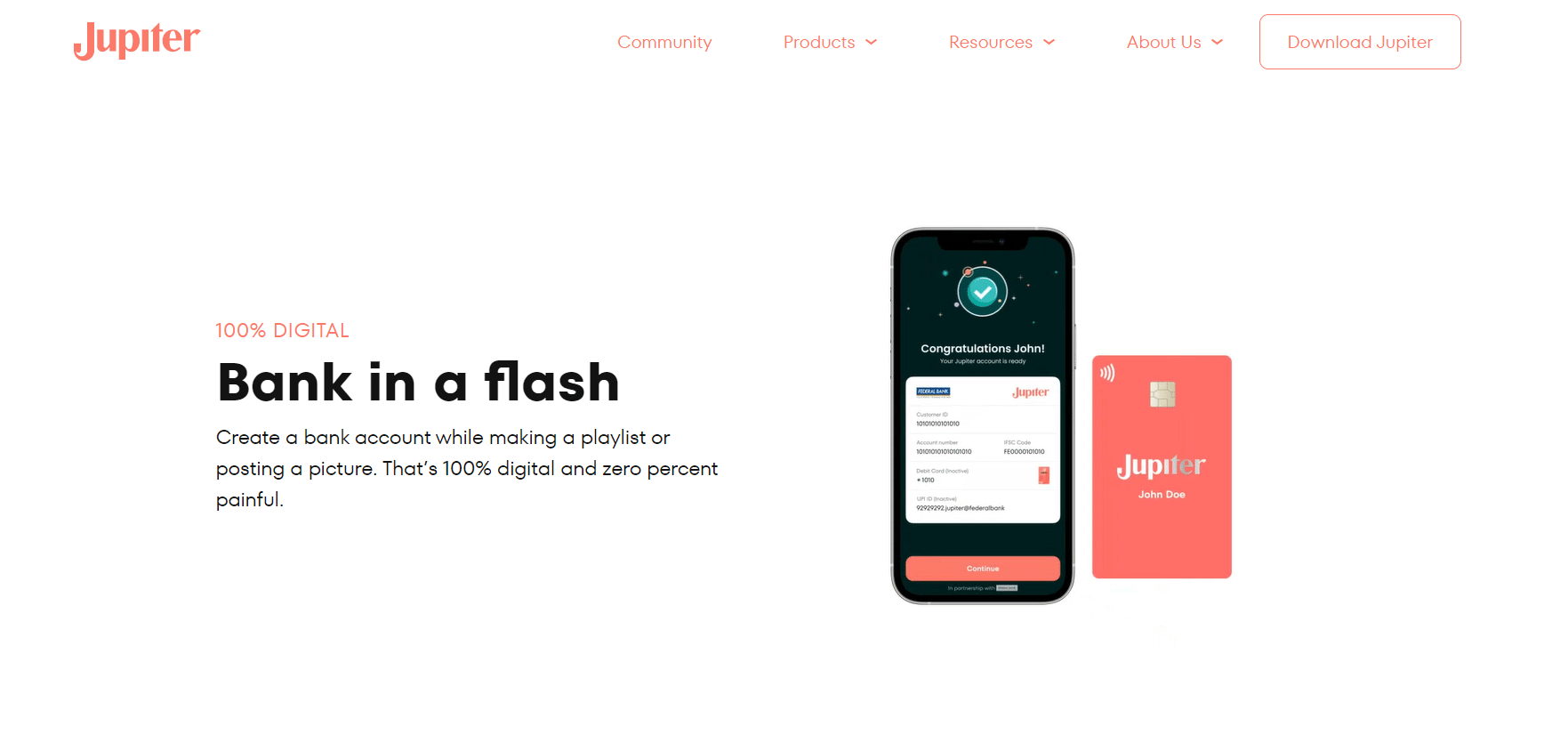 Jupiter Money is a new and innovative way to manage your finances. It's a powerful tool that can help you stay on top of your expenses, budget better, and save for the future. The new generation of Indian banks is beginning to take off, and it seems that Federal Bank is the choice for most Neo-banks in India. Why? Their rates are competitively low, with easy regulations matching those from a central bank like the RBI.
Federal Bank is where you eventually deposit your money. When you deposit money in the Jupiter account, it will be insured by the RBI. Deposits of up to 5 lakh are covered so that everything goes smoothly with no risks involved!
With Jupiter Money, you can finally take control of your finances. You'll have everything you need right at your fingertips, from an overview of your current financial situation to a breakdown of where your money is going each month. The idea of a Neo bank may sound crazy at first. Still, an increasing number of people want to manage their finances without using traditional methods. Jupiter Money was designed to make things more interesting for these digital users and their finances.
Jupiter Money offers all those features you would expect from any good banking service, including mobile apps for iOS or Android devices and a web interface that can be accessed on either a computer desktop browser or your smartphone. To be concise, Jupiter Money is an innovative new bank specifically designed to target Generation Z and the millennials. Now, let us continue this Jupiter Money review by learning how it works.
How does Jupiter Money work?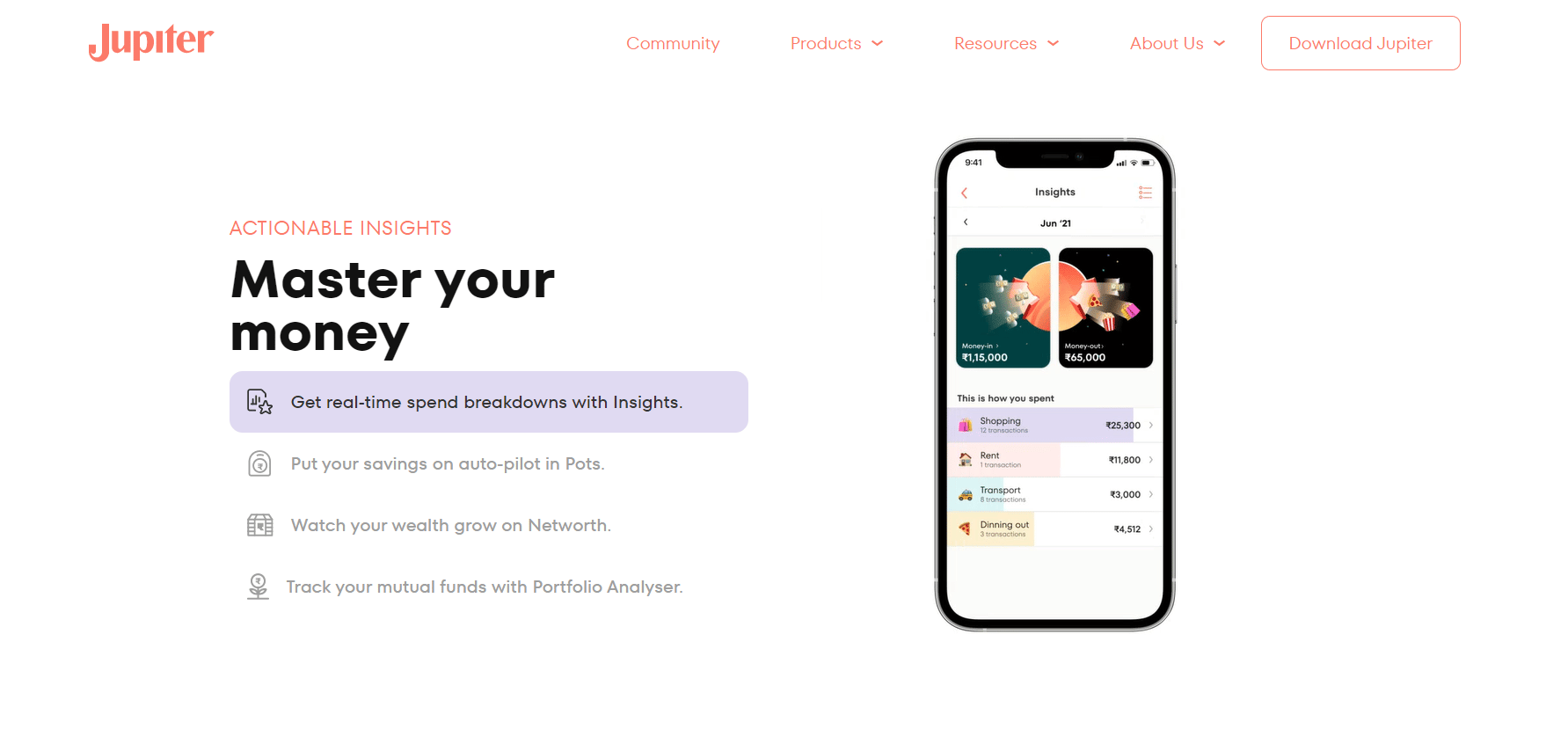 With Jupiter Money, you can set up a digital banking account with all the features to manage your savings. You'll have real-time insights into how much money is in each of your accounts and be able to track liquid assets across them, so it's easy for anyone who might run low on cash or need quick access when needed.
Jupiter Money, a financial services platform, provides banking and insurance to customers in India. The company earns commissions when clients use their debit cards for transactions or take out loans from Federal Bank. It also gets a commission on policies sold by its affiliates, like VISA International Insurance Company Ltd., which operates internationally under various brands, including Alliance Financial Services LLC.
How to use Jupiter Money?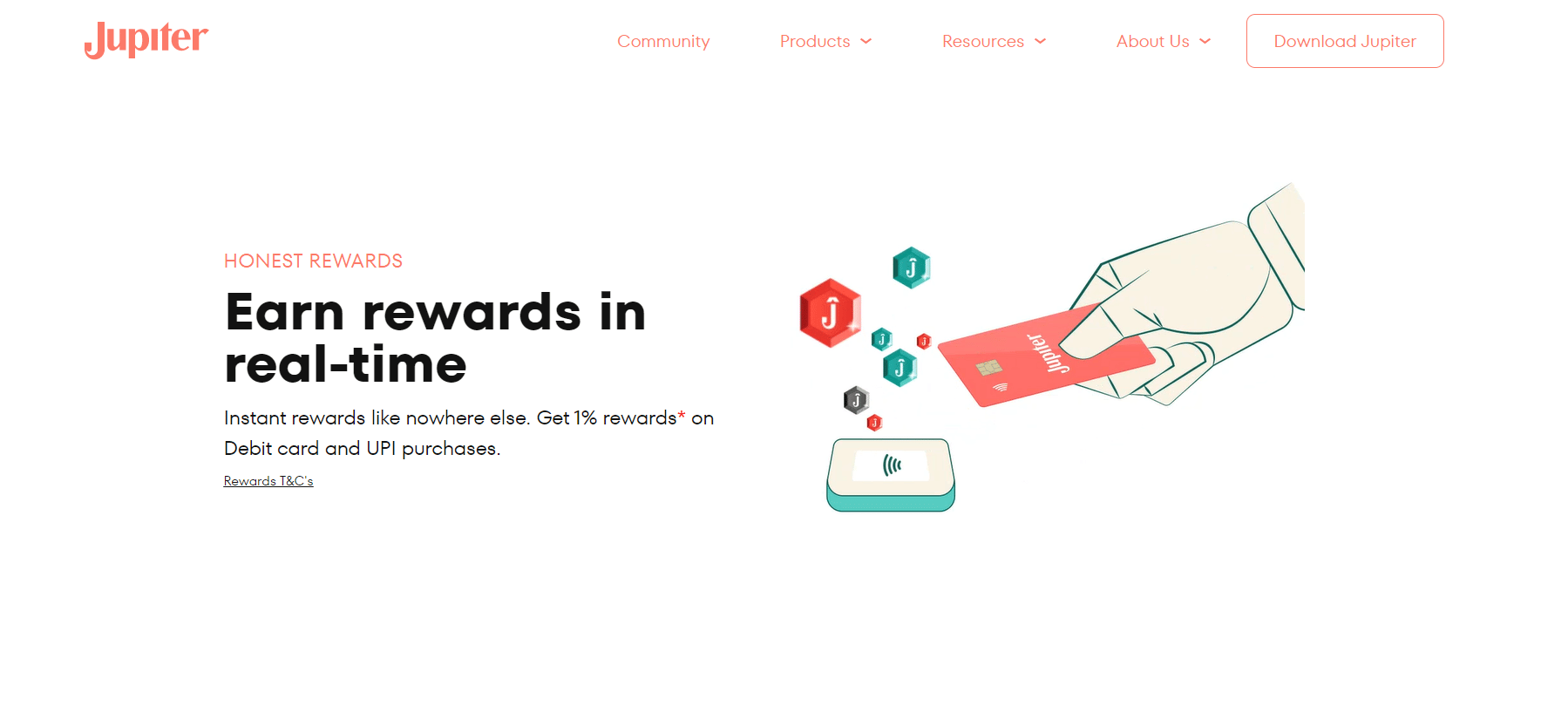 Jupiter Money, a registered office in New Delhi, is an online platform that allows you to manage your finances and make payments easily. You first need to create an account on their official website to get benefits from Jupiter Money. On the online portal, you will find a 'Sign Up' icon; by clicking that, you can create your account.
Once you have created an account on Jupiter Money, you can log in and start using the platform. You will find several online tutorials on YouTube on how to use the Jupiter Money platform with instructions. Therefore, you can check them and understand the process without any hassle.
Jupiter Money offers a variety of features that can help you manage your money more effectively. Some of these features include tracking your spending, setting budgets, and receiving notifications when you exceed your budget. Paying bills and sending money to friends or family has become one step easier with the help of Jupiter Money. You can visit the website or contact their customer support team to learn more about using Jupiter Money.
Notable Features of Jupiter Money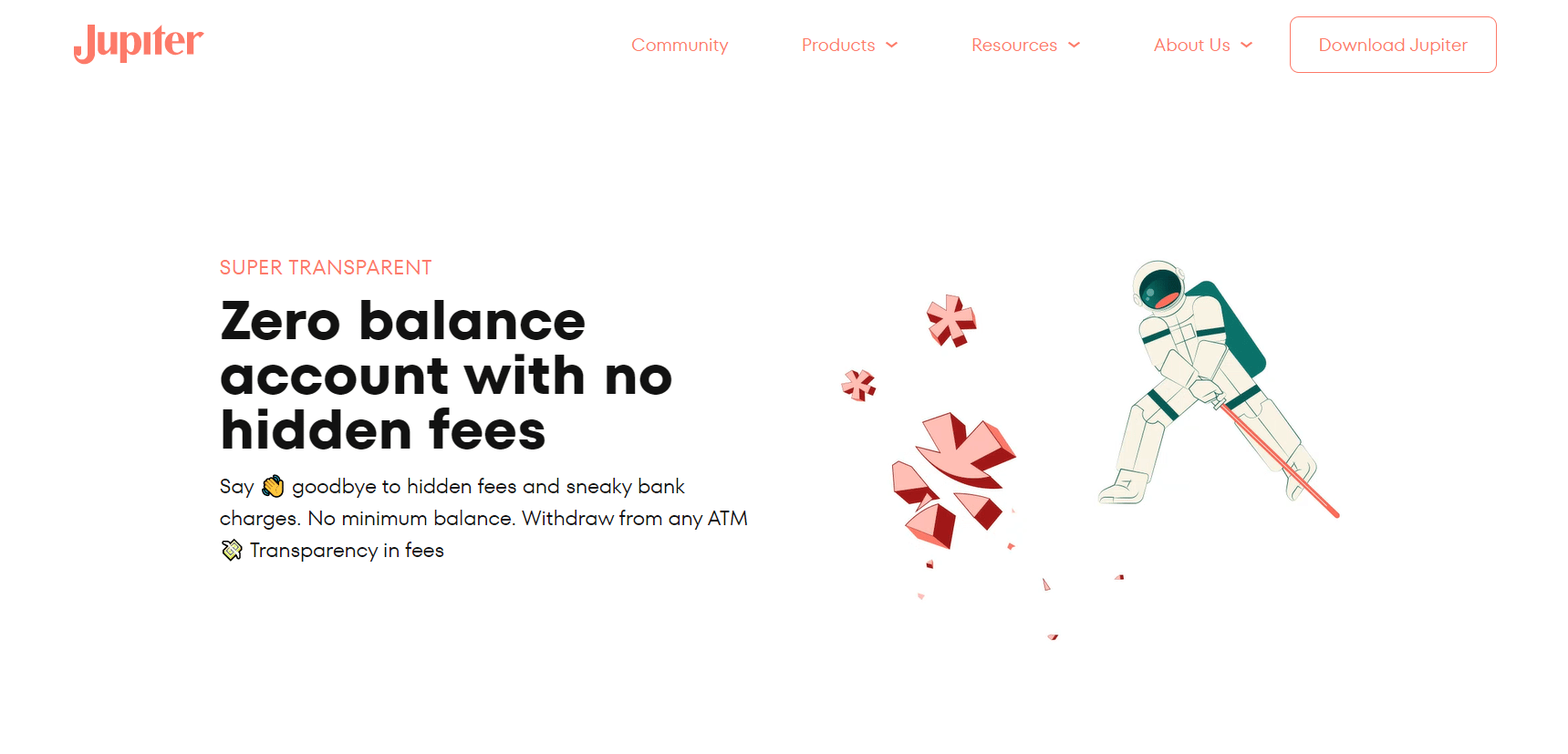 The next thing that we will cover in this Jupiter Money review is its features. Jupiter Bank has released an array of new features that are more advanced than ever before, making them perfect for today's modern customers. Some of the most notable features are:
The Friction fee 2FA will use your biometric lock details for small transactions.
Virtual cards have become a new way to pay for online shopping. The technology behind them is fascinating and will soon become more widespread!
Quick overdraft wallet.
Save money and get rewards with automatic savings.
Tax filing via the app.
Customer service 24/7.
The only difficulty with Jupiter bank is that Jupiter is a Neo bank; therefore, there is no physical Jupiter Bank India, as the entire process is operated online through their official website and app.
Pros and Cons of Jupiter Money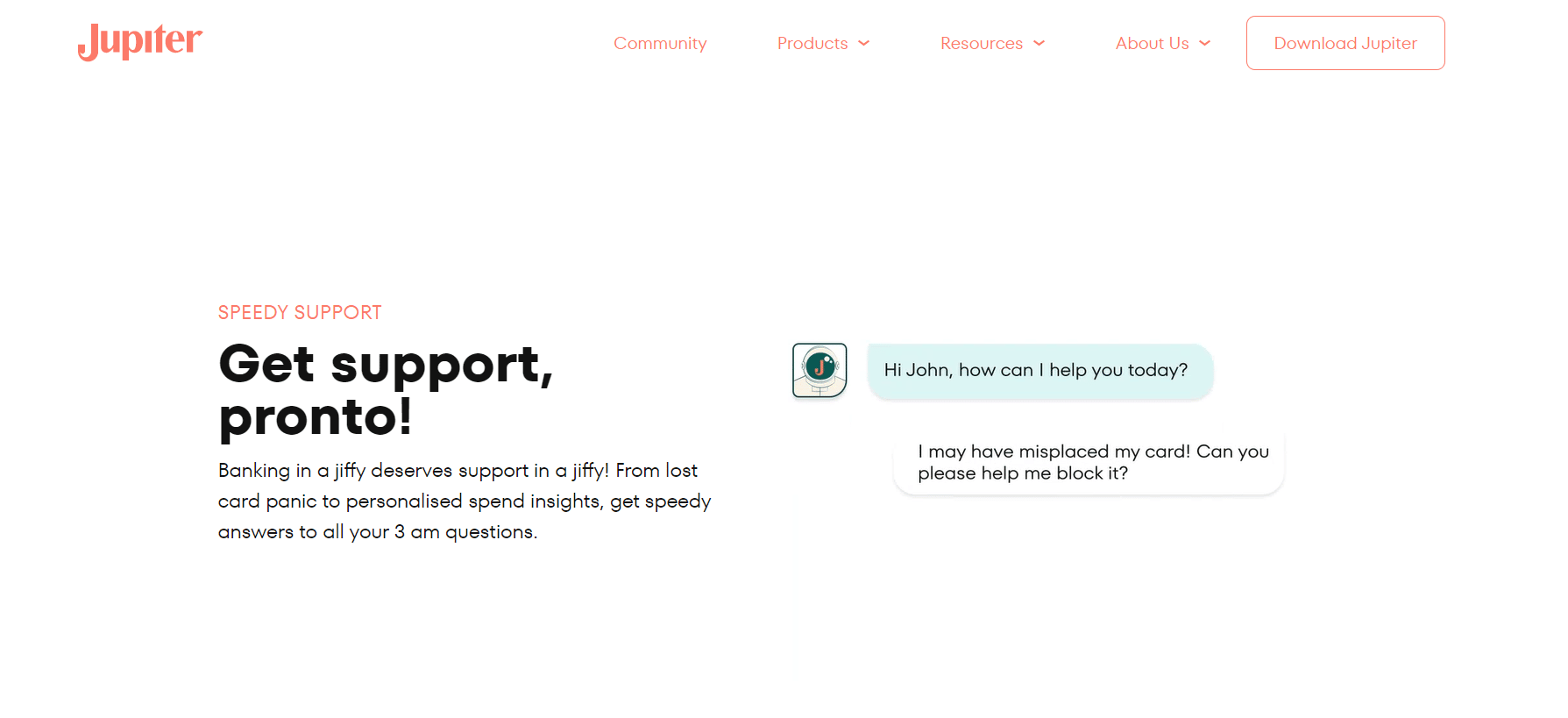 Just like any other app Jupiter Money has its pros and cons and without mentioning them the Jupiter Money review will remain incomplete. Some of its pros and cons are mentioned below.
Pros
They offer bonuses and rewards for referrals.
User-friendly app and website.
UPI compatible
Cons
Jupiter Money is not available in all countries.
No physical branches are available in the country as the entire platform is online-oriented.
Alternatives to Jupiter Money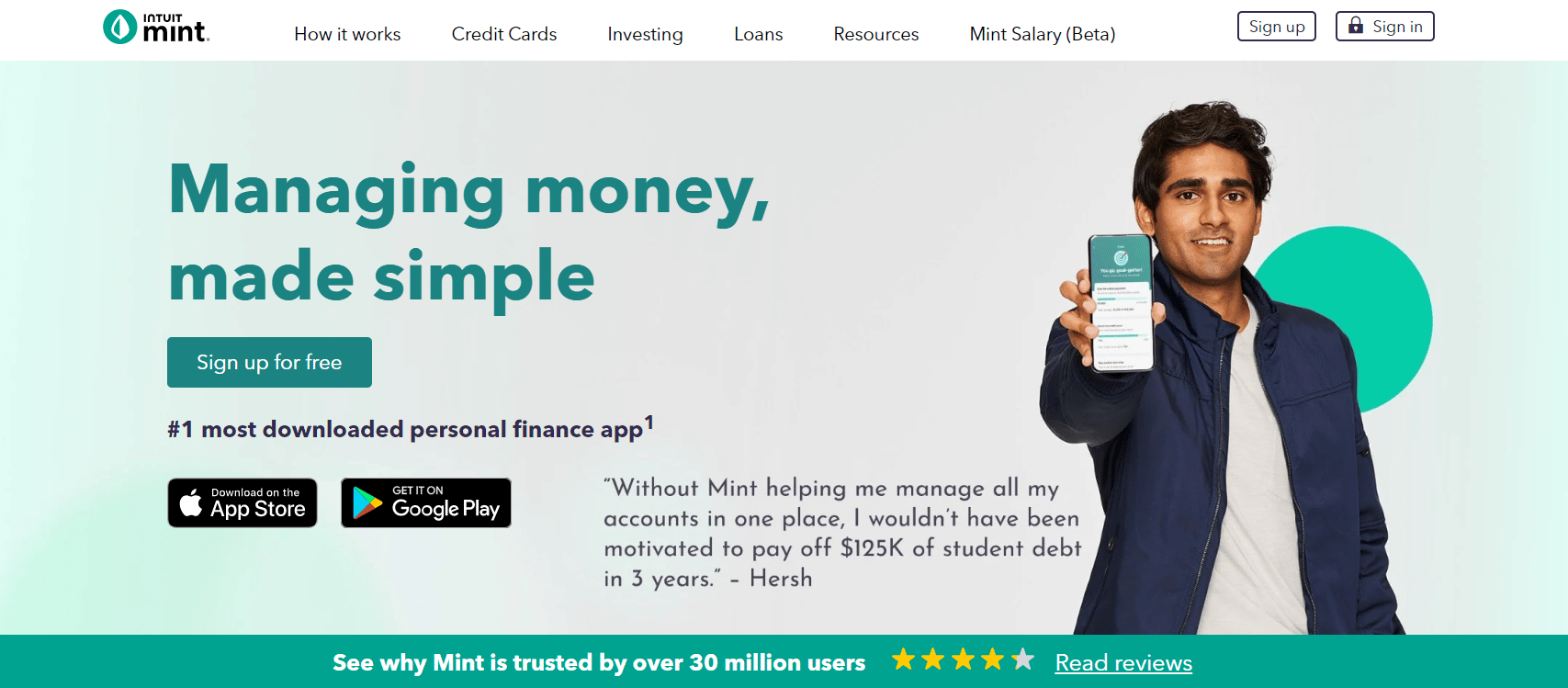 There are several options available if you're looking for a tool to help you manage your finances. Jupiter Money is one option that can help you track your spending, budget, and investment portfolio. But in this Jupiter Money review, we will also provide you with some alternatives to this app.
Another similar tool is Mint. Mint can help you track all of your finances in one place and create a budget based on your spending habits. You may also consider using personal finance software like Quicken or Microsoft Money. These programs can help you track your spending, create a budget, and plan for long-term financial goals.
Finally, many online resources can provide tips and advice on managing your finances. These include Financial Samurai, Wise Bread, and Get Rich Slowly. You can also find tips and advice on managing your finances online. Whatever route you choose, there are plenty of resources available to help you get a handle on your finances.
Also Read: How does FamPay work? Is FamPay safe?

Is Jupiter Money safe?
Jupiter Money is a dedicated app that offers savings accounts and VISA debit cards issued in partnership with an Indian bank. You can manage and organize your finances properly with the help of this app. All money saved within the boundaries of this secure haven is insured up to specified limits under RBI's deposit insurance plan.
Can you close your Jupiter bank account?
You can close your account at any time by giving Jupiter bank a written notice of 30 days or more. However, you will still be responsible for transactions made through Jupiter App before the date on which you cancel your account.
We hope you enjoyed our Jupiter Money review. Several people are using this banking app. If you check online, you will find several client feedback testimonials, all positively in favor of Jupiter Money.