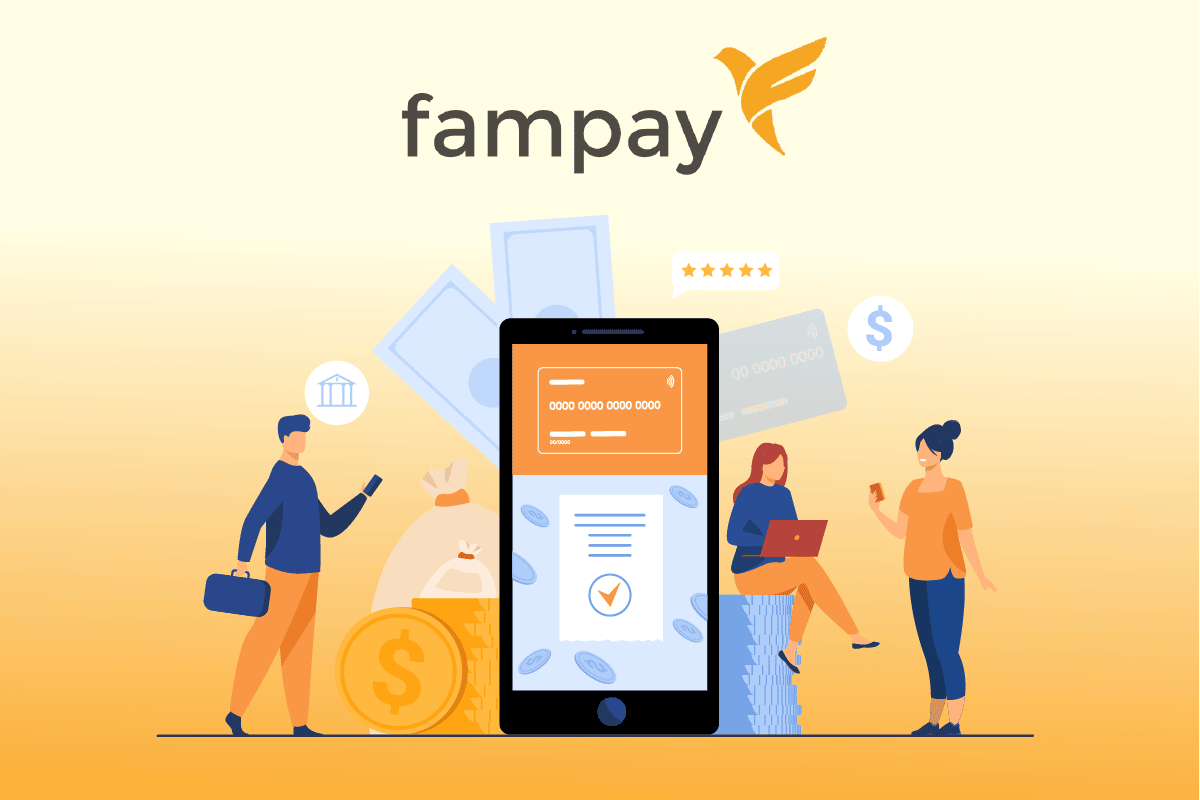 FamPay is a great app that allows you to quickly pay bills, split expenses, and track your spending without any hassle. With this safe and secure app, you're in charge of your transactions. The app processes all orders through a secure server that third parties cannot access, so you can be assured that there is nothing to worry about your personal information getting shared. But how it does work? In the article, we will inform you all about FamPay and explain to you how does FamPay work.
How does FamPay work? Is FamPay safe?
The craze of digital payments has reached everywhere in India. From local vendors to huge shopping malls, everyone is prepared to accept payments via UPI. It has made life easy for those who don't carry physical cash. Many new companies are coming up to take advantage of this craze. FamPay is one such company. Before we learn how does FamPay work, let us learn about the company.
About FamPay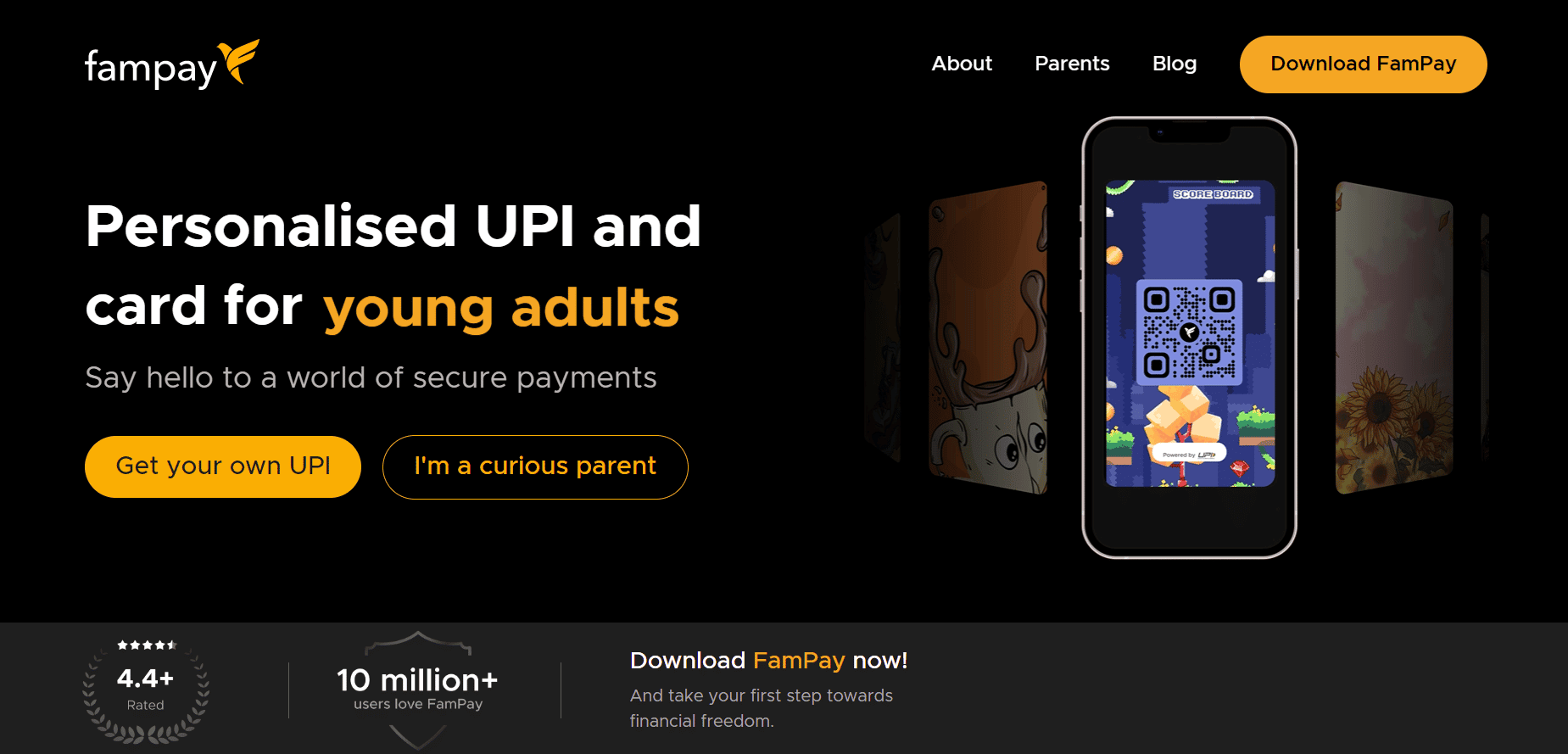 This new application and company were founded in 2019 by Kush Taneja and Sambhav Jain. Since then, they had raised $5 million from big-name investors like Y Combinator, Sequoia India, and other angels, including Neeraj Arora, who helped found WhatsApp before it went public.
FamPay is a convenient way to send and receive money, especially if you have family or friends who live far away. It is a fantastic app for fast financial transactions. With just a few clicks, you can send funds automatically without worrying. Plus, FamPay offers a variety of features that make it easy to keep track of your finances, such as the ability to create budgets and set up spending limits.
By creating an account on IDFC FIRST Bank – FamPay, a user can:
Scan UPI QR code for payments.
Conduct P2P payments with their contacts on FamPay.
Use the prepaid card of the bank for online and in-store transactions.
How to download FamPay work?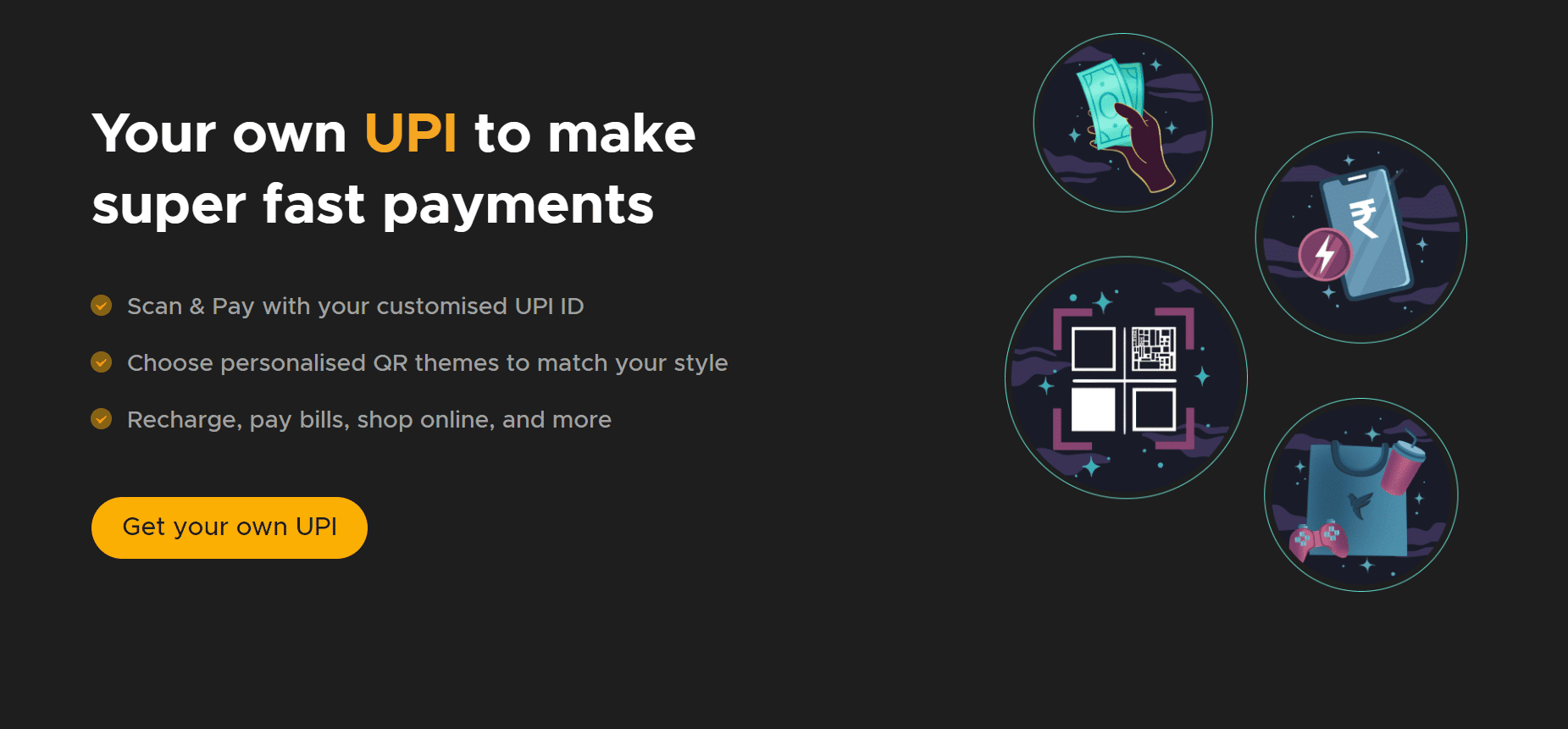 The first step in understanding how does FamPay work is to understand its download process. Here are a few steps to guide you on how to download the FamPay app:
1. Open the Google App Store on android phones and App Store on your iPhone.
2. Search for FamPay app.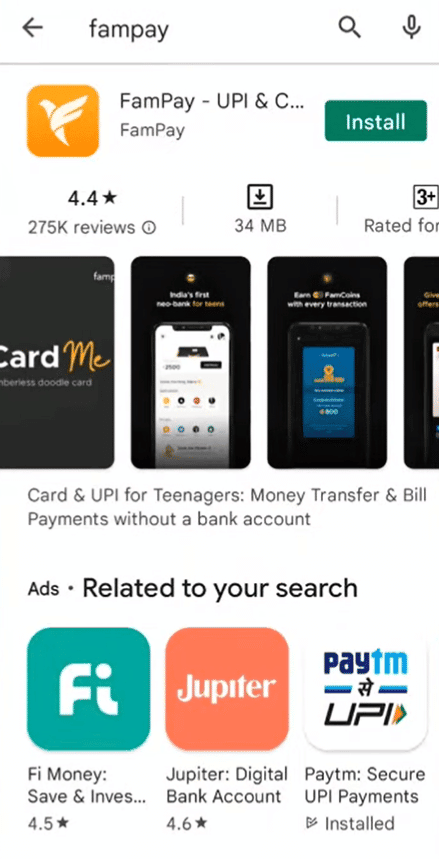 3. Select the FamPay app and tap to download the app.
4. Once the download has been done, install and open the FamPay app.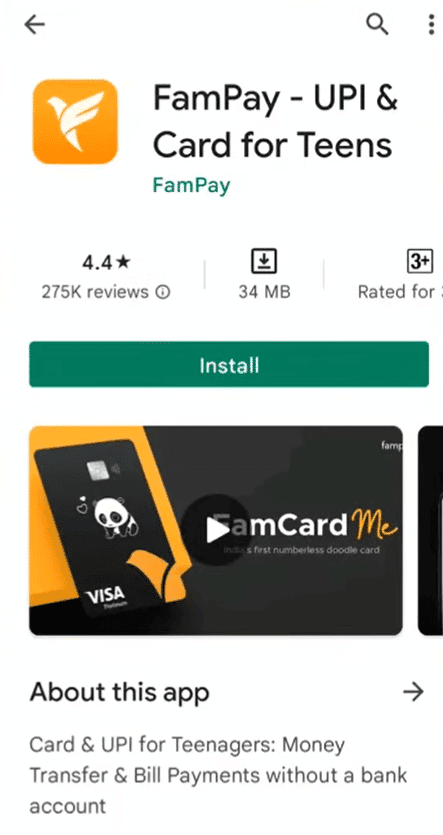 5. You will be asked to sign up by using your phone number.
6. Once your phone number is verified, you can start creating your account.
7. You are all set to create your account by putting in the necessary personal details.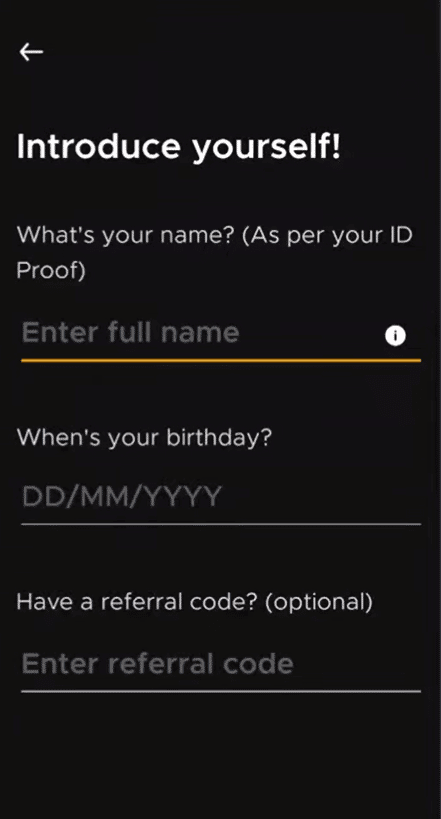 Since the pandemic, people have started using cards instead of cash. The new app is created only for teenagers and can be used only by children under eighteen. The FamCard allows teenagers to make and receive payments without disturbing their parents for cash or cards. Now, let us understand how does FamPay work.
How does the FamCard work?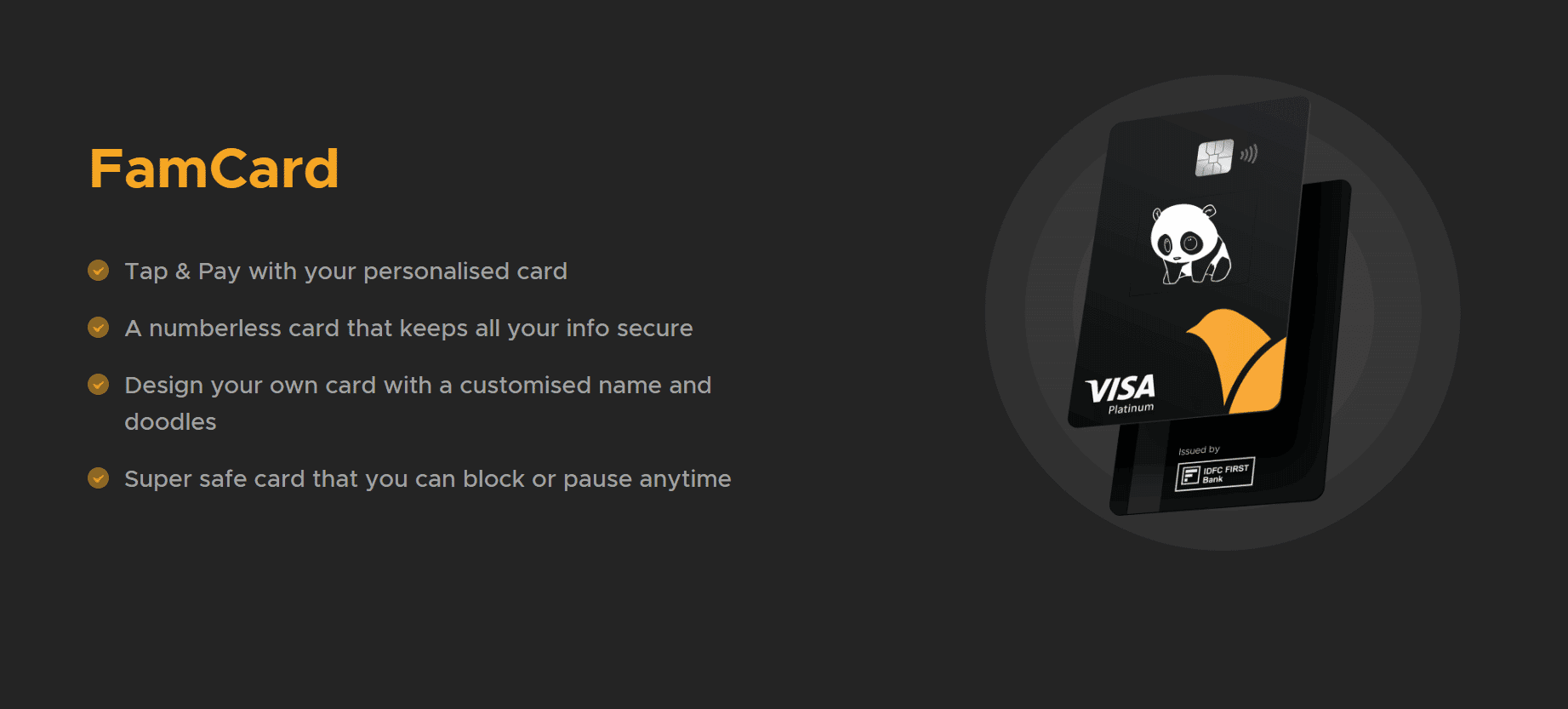 The Fam Card is a credit-card-sized device that can be used online and offline. The UPI, P2P and Fam payment options allow parents to send money directly from their bank account onto the app, which will later enable kids to make purchases using these funds as well, similar to how one might use debit cards today.
To get benefits from the FamCard, one must create a FamPay account first. As soon as you do that, you can access your virtual card on the app and conduct transactions and purchases online. However, it is necessary to order a physical card to use it at offline merchants, such as POS & ECOM which accept RuPay cards. The best part is that it allows parents to control and monitor their children's monetary transactions.
The card is visible on the home screen. By swiping down, you can see the details of the card for online transactions and purchases. To use it, tap on the card number to copy and paste it into the platform where you want to spend. Also, it is very safe and secure to use.
What is a FamPool account?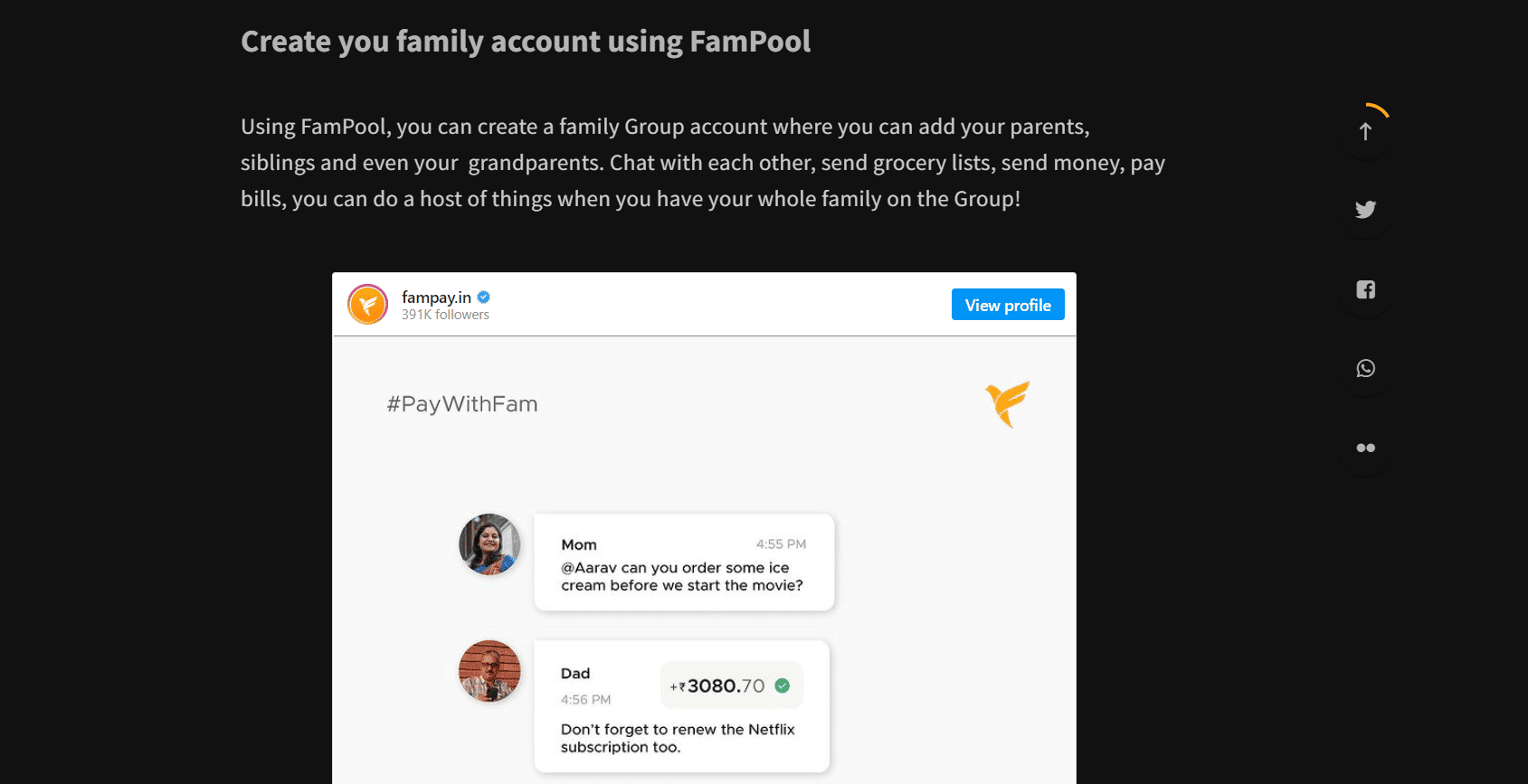 After learning, how does FamPay work? Let us understand FamPool account. FamPool by IDFC FIRST Bank works like a sub-wallet for all your family members. This account is the perfect tool to help you stay on top of your finances. Any adult who acts as the owner of the account can add money to the FamPool account, through net banking, debit card or any UPI ID. After creating and defining the family on the app, this adult creates the first FamPool account to become its owner. However, he/she has to be KYC-approved. The owner then invites his/her children, who have to make a profile and accept the invitation.
The owner can then issue two supplementary cards for his or her family members. These cards are known as add-on cards, and their users can utilize the FamPool account balance for transactions and spending. These transactions made can be seen by every member of the family.
Minors cannot add money. They can only use money given by other adults in the family. Up to two minors can be added. With this feature, family members can track their child's spending and cut out any unnecessary expenses in the coming months for their children. Minors can also request the owner to transfer money to their personal accounts for expenses after the owner approves the amount.
There are no fees or charges required, except for the card replacement fee of Rs. 500 and the card revalidation fee of Rs. 500. Money cannot be transferred to the account of any other bank other than IDFC FIRST Bank – FamPay.
Does RBI approve FamPay?
We now know about FamPool account and also how does FamPay work but is it safe and approved by RBI? FamPay founder Kush Taneja stated that the app has all the required licenses from RBI and will be able to offer you a comprehensive range of financial services. With Famapp, you can now get your KYC processes done online on their app. They have partnered with IDFC First Bank and RuPay for a seamless and quick process.
Also Read: 7 Best UPI Payment Apps in India

Is FamPay Safe?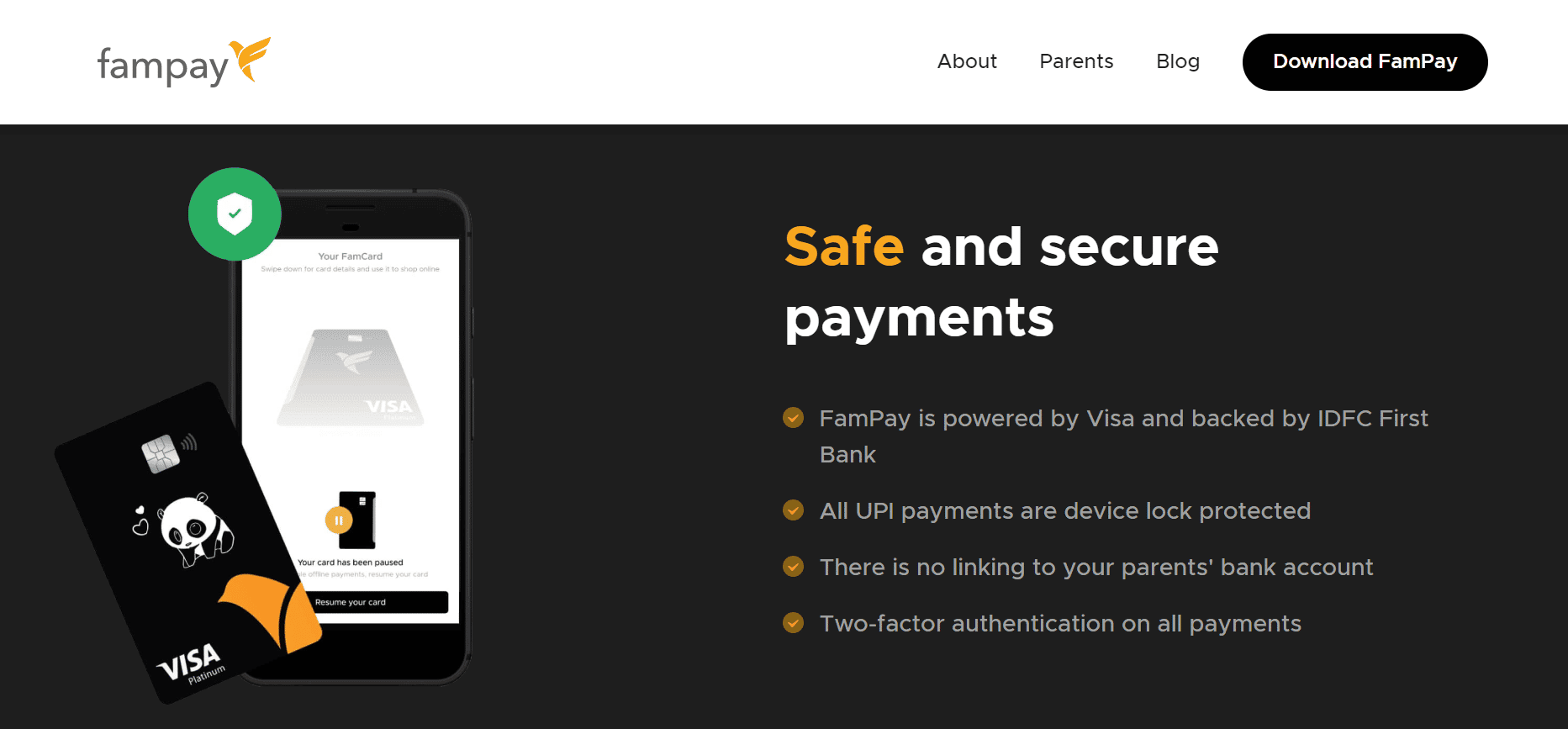 The FamPay app is 100% safe to use for teens. Here are some strong points of this app.
They use end to end secured systems.
Collaboration with the issuer bank, IDFC First Bank for the best financial services and customer support.
FamPay accounts are not linked to other bank accounts. So, no transaction can be done unless you have loaded money in your account previously.
Transparency is provided for all aspects and no hidden charges are there. No lower limit is given regarding the balance.
To make the FamCard secure, no numbers are visible on the physical card instead, all data are stored in the app.
Adults can monitor all transactions made by their kids.
Every transaction online and offline will be protected with a device lock, so you don't need to worry about your card getting hacked or stolen.
On top of that, they provide an extra layer of security by generating unique Flash PINs.
To proceed with the final payment, one has to put in a pattern code or face id or fingerprint for each purchase, which will help make sure no one takes advantage of your FamCard.
This card can be blocked or paused whenever you want just with some clicks. No fine or charge has to be paid for it.
The reconciliation team solves any problem regarding FamPay quickly and without giving any trouble to the users.
We hope you enjoyed learning how does FamPay work. FamPay is a startup that's taken on the financial world by storm. Sign up for a free account today and start using FamPay to pay for your next purchase. FamPay app is the way to go if you want peace of mind when making online purchases.