In an age of seamless digital transactions, UPI payment apps have emerged as indispensable tools for financial convenience. With a plethora of options available, choosing the right platform can be a daunting task. In this article, we have curated a list of the best UPI payment apps in India, highlighting their features and benefits that cater to the diverse needs of users. Whether you're new to the world of digital payments or seeking an upgrade, you can stay informed and make wise decisions in the world of modern banking and payments.
What is UPI?
Unified Payment Interface is a platform that was formed by the National Payments Corporation of India (NPCI) under the guidelines of the RBI. It helps in the transfer of money between bank accounts linked with the mobile number. With the UPI App, one can connect the app with the account where they have linked their mobile number. The transfer of money is done on a real-time basis, so instead of IFSC Code, a Virtual Payment Address (VPA) is needed.
Several VPAs can be created using the UPI app or using the Bank apps to link more than one account, but for that, your phone number should be linked to these accounts, as an SMS will be sent to your number before creating VPA, for authentication. Social media platforms like Twitter and Facebook are promoting UPI payment modes. Credit card bills can also be paid using UPI.
Best UPI Payment Apps in India
In the fast-evolving landscape of digital transactions in India, a plethora of UPI apps offer convenient, secure, and swift transactions. These apps have become an integral part of modern financial interactions, reshaping the way people manage their finances seamlessly. Let's look at the best UPI payment apps available in the country.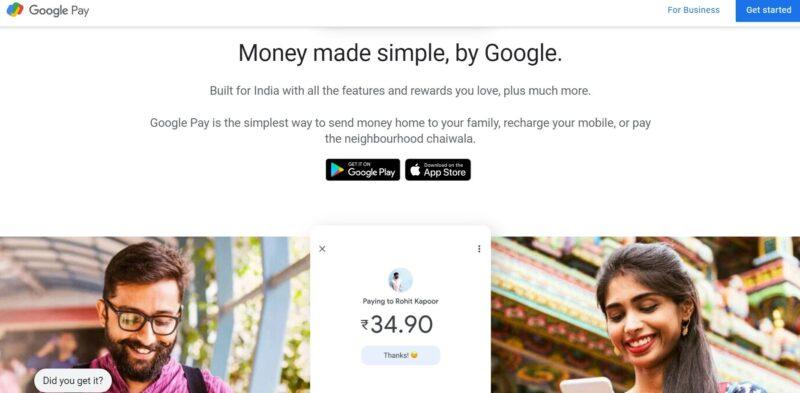 Dominating the list with its uniqueness and user-friendly interface, we have Google Pay at the top. Google has always stood out in terms of innovation and efficiency. Google Pay is the foremost app to provide the ease of Proximity feature, i.e., NFC in this platform. Moreover, it spares you the hassle of uploading and verification KYC documents (owing to the absence of wallet option). A bank account, a phone number linked to the same, and you're good to go. Pretty easy, right?
The online trade world has known the presence of Google Pay as well. With 2000+ online merchant partners in India alone, Google Pay owns more than 35% of market shares in UPI transactions, with figures like 320M transactions in terms of volume and 61000 crores in terms of value being the gems on its mantle. Google Pay continues to grow, triumphing over its other counterparts, with its feature-loaded package, top-notch reward schemes and offers, an appropriate safety framework, and a user interface that just keeps getting better.
Features
The wallet option is not available. Thus, KYC documents are not needed. One only needs a bank account and a mobile phone.
It is the first to use NFC technology.
In-App Google Play and Google Ad Payment options are available.
One can use it to chat before payment.
It has an amazing UI.
In-App purchases opportunity available.
This app supports 8 Indian languages.
Users will also be able to set reminders and make payments periodically for DTH, utility bills, etc. in future.
It has the Google Pay Safe shield feature. One can secure their UPI payments using biometrics.
It has the unique Tez mode, which lets the receiver get the money without revealing any details.
It has the Chat feature, which is useful for first-time transactions. An invoice can also be sent in this.
Transactions made through Tez follow multi-layer encryption and is protected by Tez Shield.
The Cash Mode allows users to transfer money to Tez users in range without entering their mobile number or bank details making the payments more secure than ever.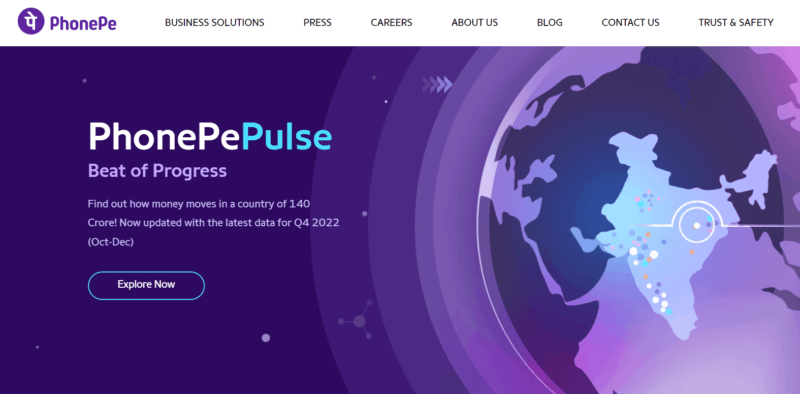 PhonePe is India's first UPI payment platform in India, which was later acquired by Flipkart. Based in Bangalore, PhonePe has partnered with Yes Bank for providing UPI services and has a magnanimous 37.3% market share in UPI transaction volume. It is soon to be integrated as a payment option in Walmart India's B2B Cash & Carry Stores.
PhonePe comes with some interesting features. It's possible to link various e-wallets with the app and easily transfer money between these wallets – thanks to interoperability among the Indian e-wallet providers. PhonePe wallet option is provided by several merchant websites, offering amazing cashback and rewards as well. With money transfer limit using UPI set to Rs 1 lakh, one can pay credit card bills too. An outstanding UI is a cherry on top. The app competes against its counterparts and doesn't cease to grow.
Features
One can link existing Jio Money, Freecharge, and Airtel Money e-wallet with this.
Gold can also be purchased.
It provides various cashback and reward offers.
It can be used to pay credit card bills.
The upper limit for money transfer is Rs. 1.00 lacs.
PhonePe also allows you to do electricity, gas, DTH, landline, broadband, data card, and water bill payment.
You can also do Store payment using PhonePe.
There is no PIN or password required to open the app. There is a separate icon to transfer money to your other account. Bank balance can be checked using this.
One can easily find a recent recipient while transferring money. Bill payments and making a recharge are also very easy.
It is very attentive to negative feedback, and it works effectively towards correcting them.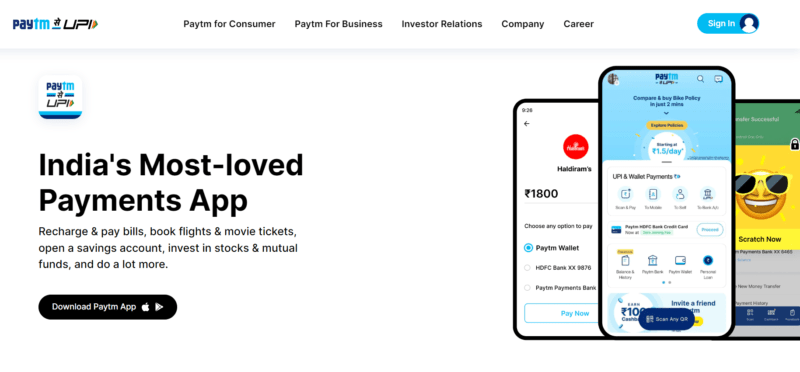 Paytm was the foremost digital payment service in India. It wears the mantle of being India's largest digital wallet service provider, with the greatest number of downloads amongst UPI apps across both Android and iOS platforms. Dominating QR code-based offline transaction market in India, Paytm has about a 5.93% market share in UPI transactions.
Thanks to its excellent UI and bringing about several services in one app, Paytm has attracted a lot of users. Just verify KYC, and you're all set to own a Paytm Payment Bank Account. Then you can enjoy the benefits of Credit card bill payment, linkable Rupay Virtual Debit Card, access to Paytm Online eCommerce store through Paytm App or Paytm Mall, special Buy Now Pay Later service for ICICI Bank customers, and lots more! Paytm has been the most popular money transfer app in India and continues to stay so.
Features
It has excellent and user-friendly UI.
After the full verification of KYC, one can easily create the Paytm Payment Bank.
Paytm Payment Bank is linked with Rupay Virtual Debit Card.
Transactions take place through QR code.
It provides a Buy Now Pay Later service for ICICI Bank account holders.
You can pay bills, do DTH recharge, and IRCTC bookings through this app.
Whether it be local shops or big showrooms, it is widely accepted.
Whether it is school fee payment or recharge or mutual fund investment, it can be used for all.
Through Paytm you can get payment from your friends, customers.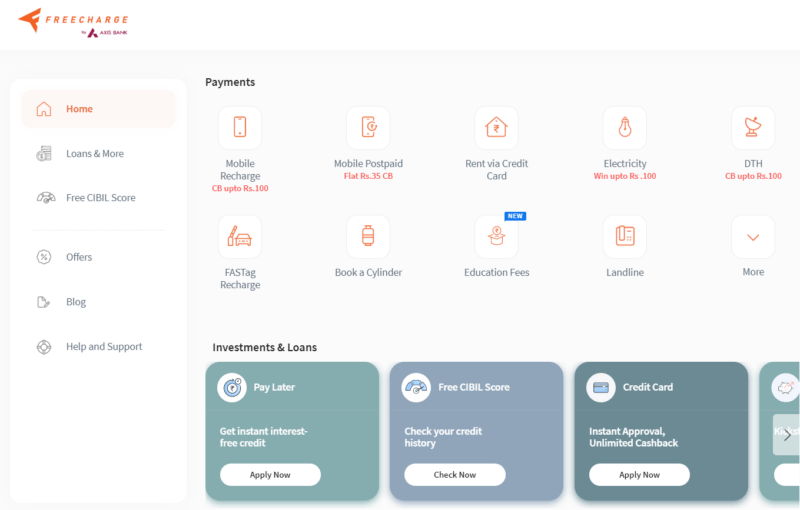 Freecharge is a Gurgaon-based Fintech startup, which has now been acquired by Axis Bank. It is one of the most popular UPI money transfer apps in India, enjoys one of the highest ratings amongst UPI money transfer apps in both play store and app store, and it's all for very justified reasons. It is possible to add multiple bank accounts linked with the mobile number registered for the Freecharge App. Upload some KYC documents, and you can create a Freecharge mobile wallet! It's that easy. The key highlight of the app is its cashback offers, in-app discounts, and other attractive offers. You can also invest in Direct Mutual Funds using the app.
It's a must-try app if you're into UPI payments and online shopping and wish to benefit great deals.
Features
You can get your own @freechargeUPI Id using this App.
It gives cashback and in-app discounts and offers.
QR code used for transfers.
There is no charge on the wallet to a wallet or bank to bank transfer.
You can pay bills, do DTH recharge, and IRCTC bookings through this app.
It provides many services. One can even invest in Direct Mutual Funds using this.
They look into feedbacks very attentively.
You can get your own @freechargeUPI id powered by Axis Bank.
 Top up your Mumbai Metro smart card easily with Freecharge.
Get Google Play recharge codes on Freecharge.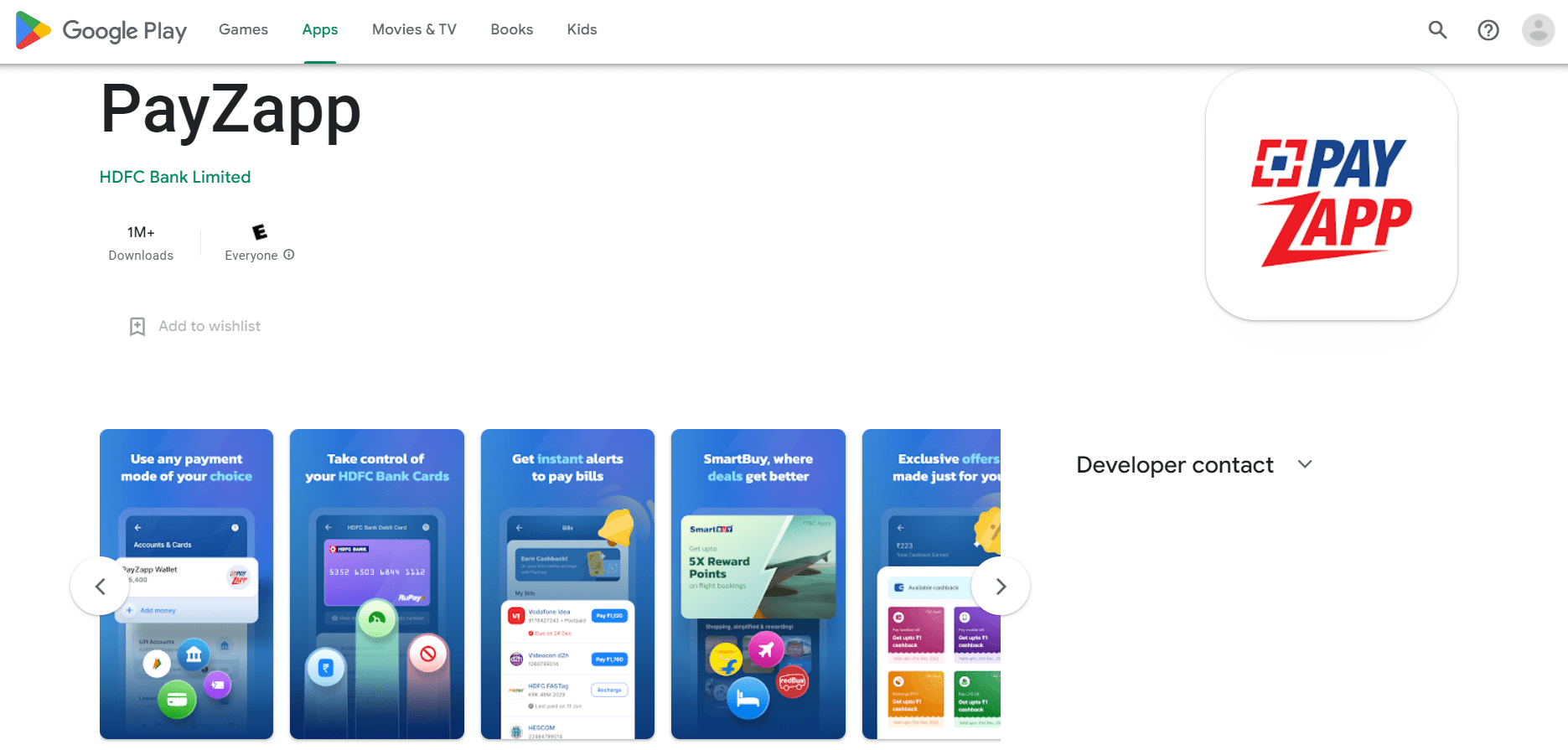 PayZapp is yet another popular digital wallet app providing UPI transactions and is offered by HDFC bank. It is mainly famous for its various cashback offers and reward schemes across different merchant websites. You can avail of an in-app Visa Virtual Debit card to make online payments. The app is soon to launch Proximity Payments which uses a soundwave communication similar to Google Pay. The PayZapp wallet option is offered by all e-commerce websites in India. There's also an option of VPA ID and QR code money transfer, plus a PayZapp business account.
Features
One can get a Visa Virtual Debit Card for online payments.
It is going to launch the Proximity Payment.
It has numerous cashback offers.
It uses a VPA ID and QR code money transfer option.
Link your Debit and Credit Card once and then pay whenever you want to. No need to re-load money again and again.
The Visa Virtual Debit card makes transactions very easy.
After Google Pay, it is the only one to launch Proximity Payment. This eliminates the need for VPA Id.
"Device ID & call information" is used to save user's devices in the trusted list if users opt to. Also used for push notification services.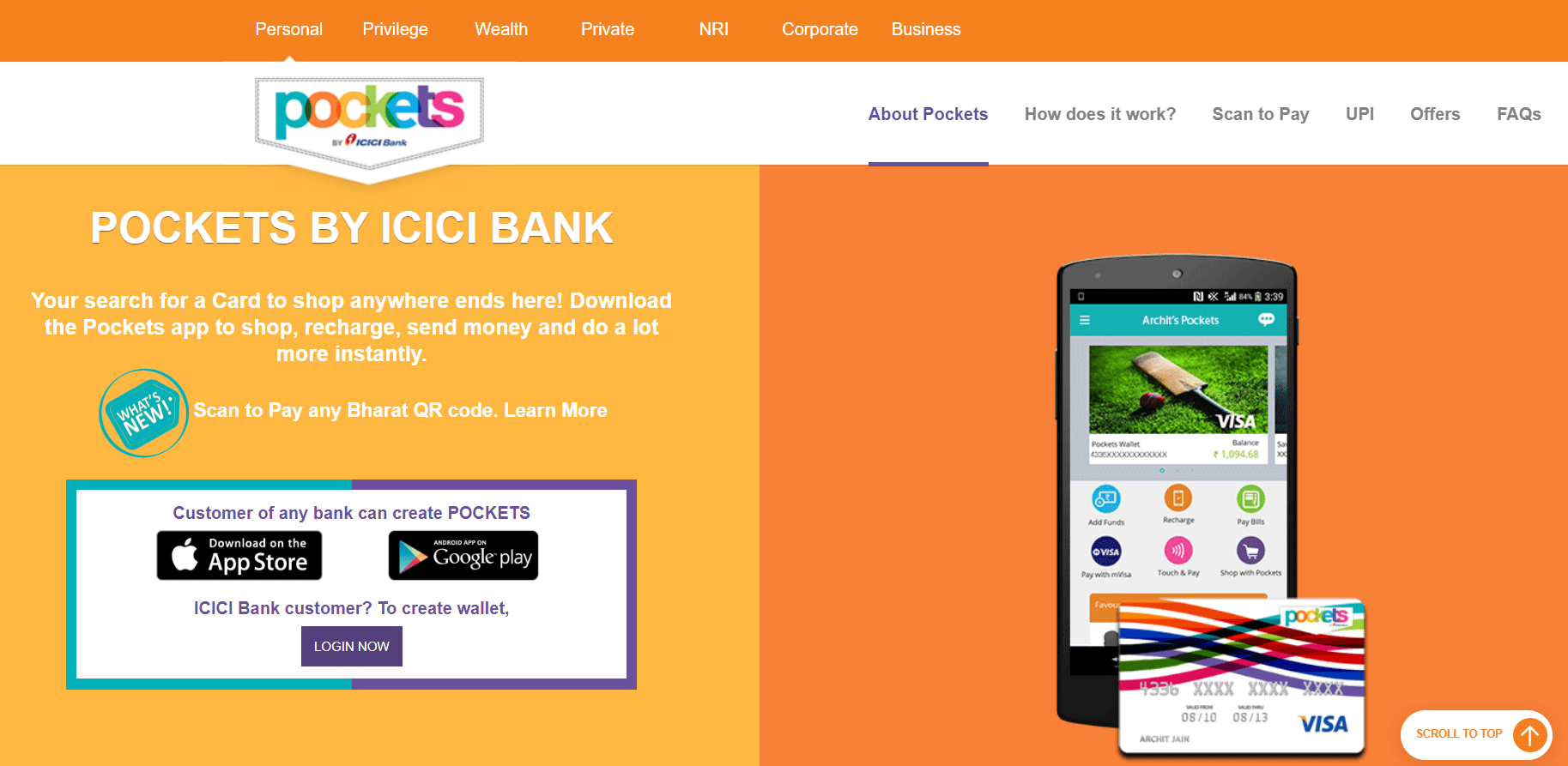 Pockets is a UPI money transfer app by ICICI bank – the bank that's the most innovative amongst its competitors. It can be used as a Digital Bank Account too. Basically, it is a virtual digital wallet convertible into a savings account. Offering a free Virtual Visa Debit Card, users can also avail of a physical debit card, i.e., Domestic Card. Coming with an easy UI, it offers a one-click add fund option along with VPA ID and QR code money transfer. Also, the wallet is accessible with ICICI Bank Net Banking. Pockets use a similar Audio QR technology named ToneTag to pair devices and make contactless payments. It also has numerous offers and discounts with several merchants.
Features
It gives a free Virtual Visa Debit Card. A physical debit card can also be obtained.
It uses a contactless payment method.
It uses a VPA ID and QR code money transfer option.
It can be accessed with ICICI Bank NetBanking.
A bundle of specially chosen deals is available right inside the app.
The Visa Virtual Debit Card makes transactions very easy.
It is a virtual digital wallet that can be converted into a savings account. This makes opening a new savings account hassle-free.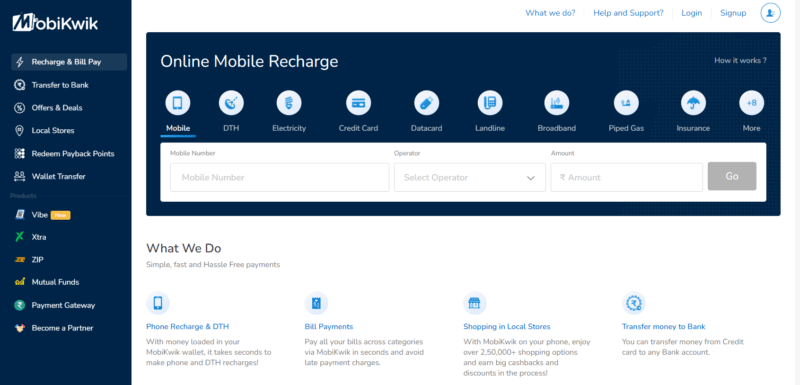 Mobikwik is another popular, one of the highest-rated UPI payment apps on the Play Store and iOS app store, Gurgaon-based money transfer app, and offers tough competition to its competitors. Its popularity is evident by the fact that Uber, Zomato, Dominos, IRCTC, and many others use their payment gateway.
Mobikwik offers clean and minimal UI. One can collect redeemable payback points from mobile recharges or bill payments. It provides an in-App digital loan up to ₹1 lakhs without any paper documentation. Like Freecharge, one can invest in Direct Mutual Funds through this app. You can make in-app health insurance purchases, as well. It also offers various cashback and reward schemes in several merchant websites.
Features
You can get payback points from recharge or utility bill payment. These can be redeemed for future payments.
One can get In-App Digital loan of up to Rs.1.00 lacs without any documents.
It has numerous cashback offers.
Buy life insurance powered by ICICI Lombard & Aegon Life. Buy best life term insurance at Rs 20 & get a cover of Rs 1 lakh.
It has a very smooth and clean interface. One faces no problem while using it.
One can set the Auto Recharge feature for repeated recharge actions.
It maintains all cashless transactions, whether you use it for those transactions or not.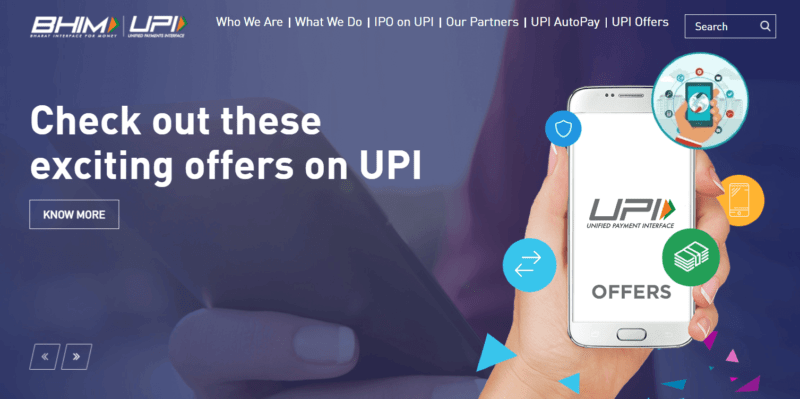 The BHIM app, an initiative by the National Payments Corporation of India to encourage a cashless economy, has proven to be immensely beneficial. Presently, the app offers support for twenty languages, enhancing user convenience across diverse geographical regions. Additionally, it plays a crucial role in promoting the utilization of UPI, especially in remote areas.
Features
Endorsed by the regulatory guidance of RBI.
Verify your payment before confirming.
Support for over 20 languages.
Transfer funds by entering the account number and IFSC codes.
No extra fees or transaction charges apply.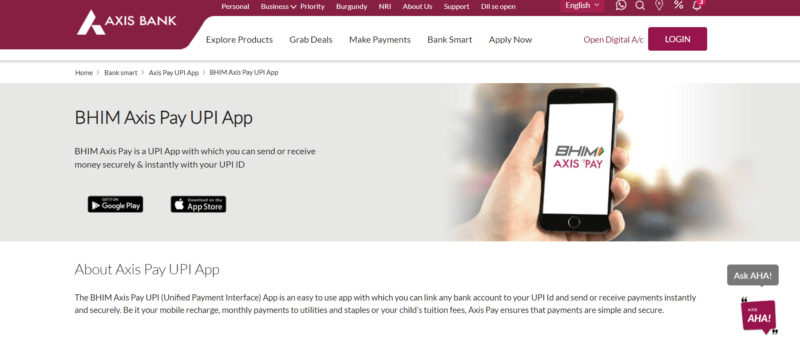 Axis Pay is recognized as one of the top UPI apps in India, praised for its user-friendly interface that simplifies sending money to recipients without the hassle of entering numerous account details. The application allows users to link a Virtual Payment Address (VPA), facilitating quick and seamless online transactions. Notably, individuals can utilize Axis Bank's UPI service even if they do not hold an Axis Bank account by adding accounts from various service providers.
Features
24×7 transaction capability.
No requirement to register the payee.
Facilitation of direct payments through VPA.
No transaction charges.
Ensures secure and safe transactions through collaboration with UPI.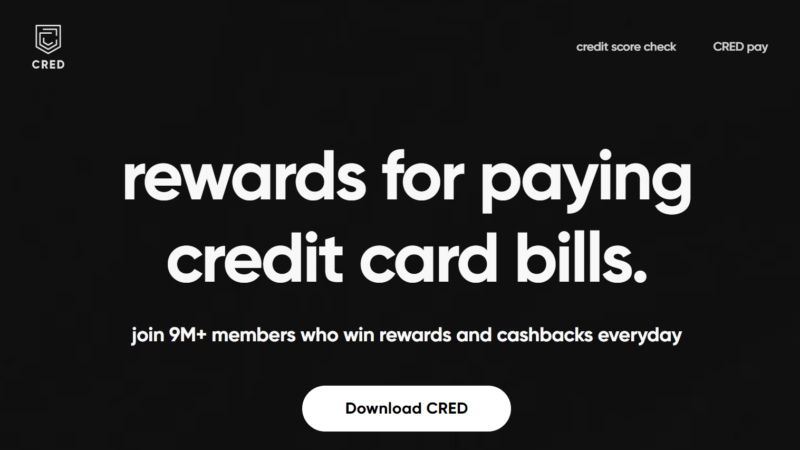 CRED stands out as a top-notch UPI application essential for all your financial transactions. This versatile app allows you to effortlessly scan and make payments at various outlets or to individuals using UPI. Moreover, you can conveniently settle utility bills, credit card payments, monthly rent, and more through this platform. Invaluable features include the ability to access and improve your credit score for free. A highlight is the opportunity to earn 100% cashback on transactions, and you can also utilize CRED Coins to unlock exclusive rewards, enticing prizes, and attractive offers.
Features
Simplified UPI payments.
Effortless bill splitting and payment.
Enhanced UPI security and privacy provisions.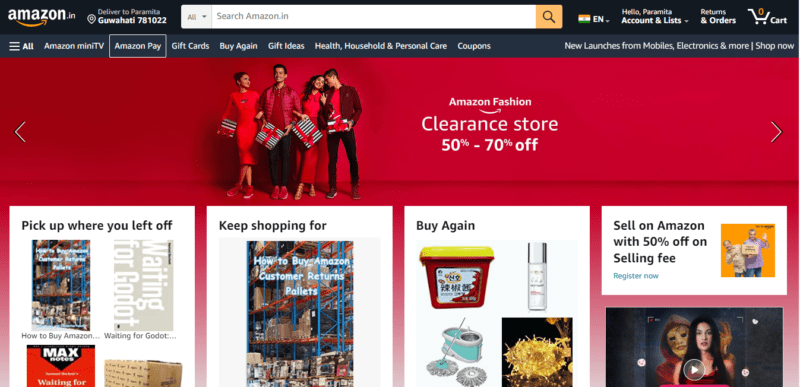 The formidable reputation of Amazon as a major brand undeniably played a significant role in propelling the rapid growth of Amazon Pay within a relatively short period in India. Additionally, seamless integration with a multitude of shopping platforms and payment gateways, coupled with enticing cashback incentives, has elevated Amazon Pay to a favored choice among UPI users.
Features
Ticket booking services.
Utility bill payments.
Investments in financial instruments like Mutual Funds, Fixed Deposits (FDs), Gold, and Insurance.
Wallet-loading services facilitated through a co-branded bank credit card, like ICICI Bank.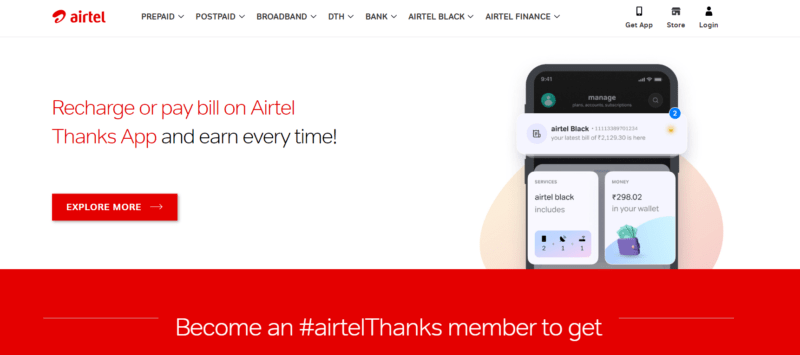 The Airtel Thanks app seamlessly integrates the management of your Airtel connections with an array of payment and financial services. It allows you to conveniently send and receive money, both within your e-wallet and through UPI, credit cards, and other means, by simply linking your bank account.
Features
Gain access to a wide range of content via Airtel TV and Wynk music.
Associate it with your mobile number for easy usage. Airtel Money, a component of Airtel Payments Bank, empowers you to send money even without an internet connection.
Enjoy complimentary subscriptions to OTT platforms like Disney+ Hotstar as a premium member.
Facilitate various recharges and bill payments with utmost ease.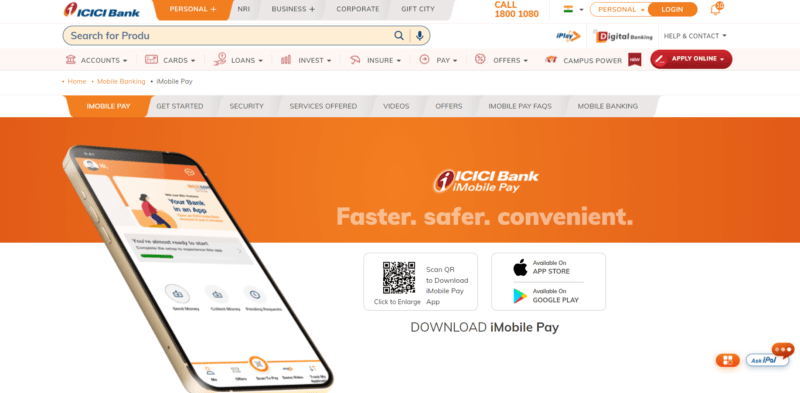 Originally launched by ICICI Bank for its account holders, the app has recently become accessible to the general public, including those without an ICICI Bank account. This versatile application allows users to link various bank accounts and conduct fund transfers using IMPS, RTGS, and UPI. Moreover, the app offers comprehensive services akin to ICICI Bank's net banking capabilities, including applying for loans online, requesting a checkbook, or obtaining a forex card.
Features
Purchasing tickets for movies, travel, and more.
Recharging mobile and DTH services.
Making payments for credit cards, utility bills, and rentals.
Investing in diverse financial products such as mutual funds, gold, and equity.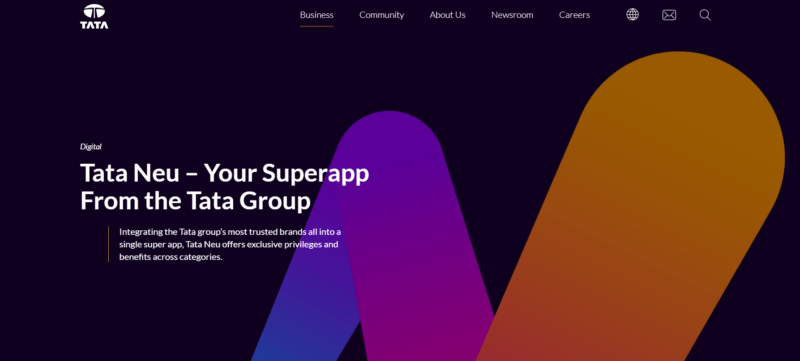 This application, pioneered by the Tata Group, serves as a comprehensive platform catering to all consumer requirements. It's a cleverly designed app that has the potential to revolutionize the UPI payments scenario within the country, given the right traction.
Features
Within this app, users can seamlessly engage in shopping, conduct transactions, and avail themselves of a wide array of financial services.
The points earned through transactions on this platform are aptly named Neu Coins, adding an extra incentive.
Essentially, the app offers a gateway to the diverse range of products and services provided by the conglomerate powerhouse, Tata Group.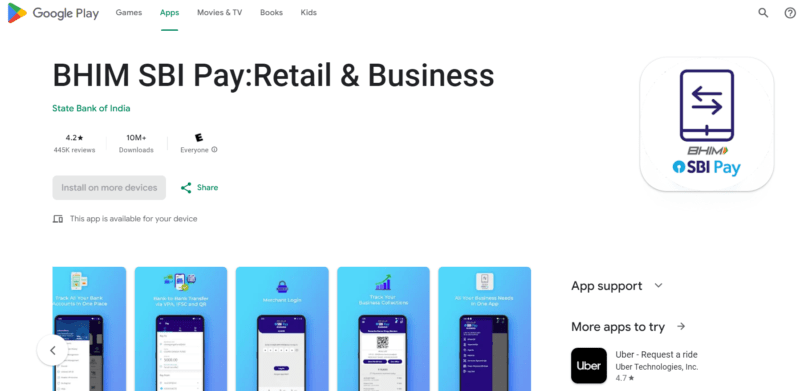 SBI Pay stands out as a groundbreaking payment application, revolutionizing transactions by enabling users to seamlessly send and receive money regardless of their bank affiliation. This innovative app facilitates transfers between users of various banks and offers the added convenience of paying for a range of services such as recharges, food orders, and bill payments.
Features
Recognized as India's premier UPI App for its user-friendly interface.
Accessible to both SBI and non-SBI bank account holders, requiring only a bank account linked to a mobile number with activated UPI services.
Streamlined fund transfers and receipts across multiple banking accounts through a single application.
Uninterrupted access to a wide array of features, allowing 24/7, 365-day fund transfers without any associated costs.
Money transfers facilitated using various identifiers including VPA, IFSC account number, and +MMID mobile number.
Free balance checking for all linked accounts.
Versatile UPI payment options available for both retail and consumer transactions within a unified app.
Convenience of recharging mobiles, DTH, and handling various bill payments all in one app.
Centralized bill payments for essential services such as electricity, gas, water, and gated community charges.
Extensive options for ordering food from a vast network of over 30,000 restaurants.
Access to a plethora of local offers encompassing food, spa treatments, sports, and more, totaling over 1,000 enticing choices.
How does UPI Work?
QR Code: Stores have their QR Code at the display, which needs to be scanned. Earlier, you were required to confirm the amount by entering the MPIN in the UPI App. In the new UPI 2.0, there is no need to enter the passcode. One can use the signed QR & intent.
VPA Id: One needs to share their VPA Id, then store to initiate the payment process. After that, you will receive a notification, and you'll have to confirm the payment by entering the MPIN in the UPI App.
Mobile Number: Money can be sent to any mobile number, which is linked to a bank account by sharing an MMID.
Aadhaar Number: Money can be transferred by sharing the Aadhar number, linked to the bank account. One needs to scan the fingerprints for this.
Sharing account Number & IFSC: This is one of the easiest and most used methods of transferring money.
Contact Less or Audio NFC Technology: This uses the Audio NFC technology to transfer money. In this, the Near Field Communication sensor connects the two UPI using devices. Then the transfer is authenticated by matching the wavelengths of the two devices.
Features of Best UPI Payment Apps
UPI facilitates effortless and swift money transfers, often leading to frequent spending.
Money can be transferred conveniently from anywhere and at any hour of the day.
A single app grants access to multiple bank accounts, streamlining financial management.
Technological progress in UPI eliminates the need to provide traditional bank details such as account number and IFSC code.
Successful transactions require a UPI ID on your smartphone.
Simplified payment of taxes, phone bills, and electricity bills through the UPI platform.
UPI transactions do not incur extra transaction fees, ensuring cost-effective transfers.
As per NPCI, the upper limit for UPI is Rs. 1.00 lacs.
According to RBI guidelines, one can interlink all their existing KYC complied e-wallet accounts. But only a few apps provide this service.
As per RBI guidelines, only commercial banks can be Payment System Provider in UPI transactions.
A maximum of 20 transactions is allowed in 24 hours that take place on a real-time basis.
Several bank accounts and VPI IDs can be maintained using the UPI app.
Pros of Best UPI Payment Apps
Enhanced Security and Privacy: UPI eliminates the need to share bank details, ensuring heightened security and privacy during transactions. There's no requirement to disclose IFSC code, account number, etc., enhancing user privacy.
Efficient and Swift Transactions: UPI revolutionized transaction speed, surpassing previous methods like net banking. The entire process is remarkably faster, devoid of entering multiple passwords and PINs.
Seamless Refund Process for Failed Transactions: UPI apps offer a streamlined refund process for transactions that don't go through. Refund processing is safe, reliable, and typically occurs on the same day as the failed transaction.
Universal Compatibility Across Devices: UPI's remarkable advantage lies in its compatibility with various devices. Whether it's a smartphone, PC, or tablet, UPI payments can be made effortlessly using just the UPI ID or a scanner through the UPI app.
Are UPI Payment Apps Safe to Use?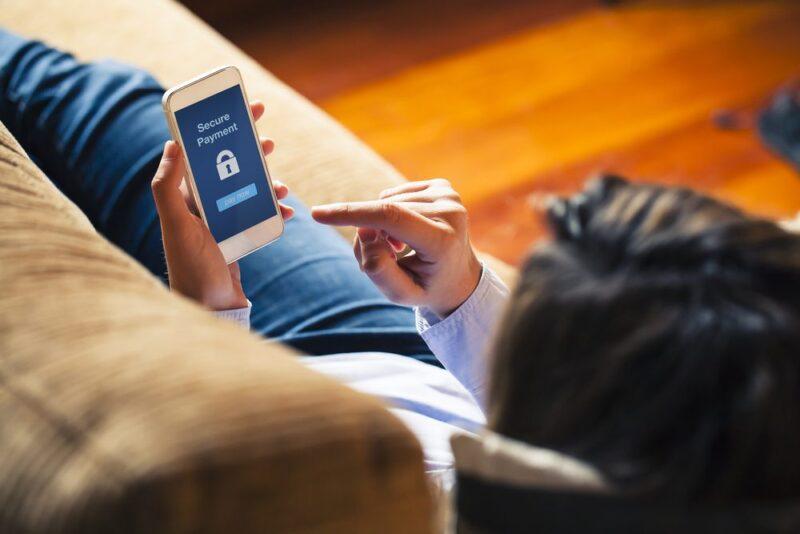 Yes, utilizing UPI is considered secure. UPI platforms are mandated to adhere to the guidelines established by the RBI (Reserve Bank of India). While using UPI, it's important for users to exercise caution by verifying the recipient of their payment, safeguarding their UPI pin, and reviewing the transaction completion SMS. In case of any concerns or issues, users can reach out to the customer service of their chosen UPI platform.
Safety Tips while Using the Best UPI Payment Apps
The UPI platform's increasing popularity and transaction volume have heightened the risk of fraudulent activities and unauthorized debits from account holders. Hence, it's crucial to adhere to essential security measures when conducting UPI transactions on your mobile device.
Refrain from sharing your VPA ID (Virtual Payment Address) with individuals you do not know or trust.
Remember, a UPI PIN is required for sending money, not for receiving it. Never authenticate a UPI transaction to receive money.
Always verify the accuracy of the VPA ID before authorizing any payments.
Exercise caution when receiving UPI transaction alerts on your mobile. Scrutinize the source and direction of the transaction carefully. If the message indicates that someone is requesting money, be vigilant, as fraudsters exploit this to transfer funds from bank accounts. In apps like Google Pay, pay attention to the directional arrow indicating the money's movement.
Avoid installing remote access applications like AnyDesk or TeamViewer on your smartphone, as they can potentially lead to data theft.
Do not download or install any UPI app that lacks credibility. The Google Play store is flooded with counterfeit UPI apps, such as BHIM Modi or Bharat BHIM. Opt for trusted UPI apps, which will be discussed later in this article.
Never share your OTP with unknown individuals, prioritizing your security and privacy.
Also Read: Best Credit Cards For Freelancers In India
The above listed UPI payment apps offer seamless transactions, enhanced security features, and a user-friendly interface. You can choose based on your preferences, ensuring a convenient and efficient digital payment experience.