Making extra income can change your life completely as it increases your standard of living and also helps bear additional expenses. There are many home-based ideas from which you can earn extra income easily, and with the outcome of the internet and mobile phones, the options have increased tremendously.
Nowadays, there are multiple prospects to earn money from your mobile phone. Yes, don't get surprised the phone on which you just see videos and chat with your friends can help make you a lot of money.
One of the best options to earn from your mobile phone is by sending or receiving SMS. You must be thinking about how you can earn by sending SMS as you do it every day, but you get nothing. There is a way where it possible by sending SMS; we will discuss this later in the blog.
How to Earn Money from Mobile Phone?
Every year companies spend millions of rupees on advertising and marketing for increasing their sales. They want to seek consumers' attention, and for that, they send messages to people about how their product can give benefits to them, and they frequently send the message so that you get attracted to their brand.
They spend ample money on every form of advertising such as TV, newspaper, social media platforms, and even through mobile phones.
How to Earn Money by sending and receiving SMS?
This question must have made you curious as to how is it possible to earn money from Mobile with text messages (SMS)? You must have been through this situation a lot of times that companies are bothering you with their promotions on the internet, TV, newspapers, radio, hoardings, etc. If they wish to send you an SMS on your phone for that, they would have to take permission as per the rule.
The customers have the power not to receive any promotional ads or messages by activating DND (do not disturb on their phones) service through their mobile operator. Hence, if those companies wish to send you the promotional message and you do not accept, they might bribe you for receiving their messages.
In such a situation, they might pay you for every SMS you receive on your mobile phone. Now, it would be your call if you agree to their deal or not. If yes, then you get paid for each message. Many companies pay you for such services.
How to Start Earning Money from your Mobile Phone?
The process is straightforward as there are a plethora of websites that offer such services. But, you have to be vigilant and cautious while choosing any company as it should not be a fraud or a scam. Once you get to know about the websites or apps, it takes 2 to 5 minutes to register on them.
After login, they would ask you about a few details, which you can fill. After that, there would be various options from which you need to choose how many SMS you want daily, what category messages you want, and even the time slot in which you are comfortable to receive the SMS.
Once all these details are filled, then confirm your mobile number and email address. Now, you are ready to receive messages and getting paid.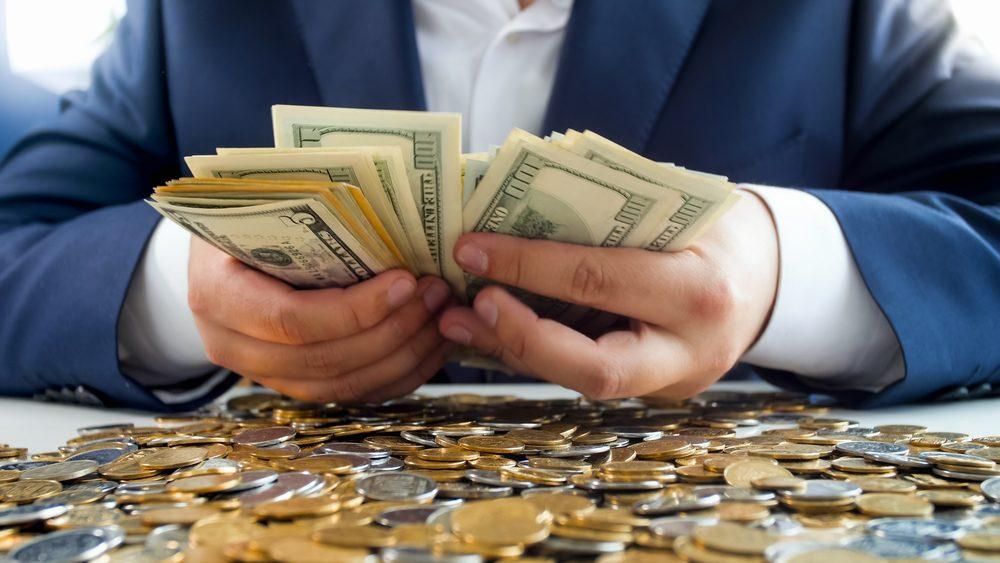 List of Apps to Make Money Texting
These apps might not make you rich in a day as they do not pay a lot of money, but they can provide you with extra support, which can help you pay bills and buy other small things. Here is the list of the apps which pay you money for receiving or sending SMS:
#1. McMoney
CM.com owns McMoney, and their certifications prove that they are a very reliable and good company with complete transparency. The best part about them is that they have stringent policies, and they use your number only for the causes specified.
They pay you for receiving text messages as they test the mobile operations by sending messages. On their website, they have mentioned, "help us help mobile operators to work together. And not unimportant, each message you receive, adds more money to your McMoney bank. Real money".
It is very easy to get registered with them, but there is one drawback that it is just for Android users, not for iPhone users.
These are a few steps to follow for getting started with them:
1. Search the app on your browser and click on the download button. If you previously have this app, you might see the Update option; click on it.
2. Once the download is ended, click on the APK file and continue with the installation.
3. Read all the terms and conditions before installing the app; if you agree, then click on installation.
4. Once you agree to all their terms & conditions, you will start receiving messages and money.
Another additional way of earning money is by referring this app to new users. You would get a referral code, share it with people who do not have this app. Once they install the app, you and the person who downloaded the app would get referral money.
You would also get money when the person whom you referred to the app receives enough messages. On your app, there is an option called 'referred' to check the progress of the person to whom you have referred the app.
When there are promotions, then you can earn even more money by referring. Usually, they announce their promotions on Facebook page and on their app as well.
#2. Money SMS
It is a free android app that lets you make money by receiving SMS created by their system. As mentioned above, please search for the app and download it. Once you conform to their terms and conditions, you will start receiving messages.
They pay you per message that you receive; no active actions are required from the user's end. They send one SMS in 24 hrs and pay you around 0.2 euro per message.
They also have a referral program in which you get 30% of the amount from their earnings lifetime, isn't that great? It is a great and simple app where the amount might be less, but you do not have to make any efforts; just one thing required from you is downloading the app.
#3. ControlMySMS
This Company is a part of Telinet Company, which is associated with the manufacturing of Android messaging software. They have designed a testing network where they need to verify that the messages are reaching the end-users handset or not.
They look for partners in every country who can serve as testing nodes for their company. Whoever agrees to partner with them to receive the message gets paid for it. People who become partners first get more priority, and they receive more messages.
The process to partner with them is very easy as you would need to install their free app on your phone. Once the app is installed, you would start receiving messages, but there is nothing to worry about as their app is very silent.
The messages would not impact your phone's performance in any way; also, it does not intervene with its daily use. You would start receiving the payment in the first week of the month. They are a very reliable app; hence you need not be concerned about the payment issues or any scam.
#4. SMSprofit
Like the apps mentioned above, SMSprofit also gives its users money for receiving messages. They send messages every day on an android phone, and for each message, they pay around $0.01-$0.06. As compared to other websites, they pay the maximum amount to the users for receiving messages.
#5. Simcash.io
This is also an Android app and pays the users for receiving SMS. It is also a message manufacturing company, and they give you a lot of options for receiving messages.
They have various payment methods; one is in the form of cryptocurrencies such as Bitcoin or Ripple. Another payment method transfers through PayPal or in US Dollars or Euros straight in your bank account.
They give you an option to decide how many messages you can send daily, weekly, or monthly. Also, you can choose every day how much payment you would want for each SMS sent. You can manage all this easily with the help of the app.
Their app is very user-friendly and straightforward. You can change the limit and prices in just a few clicks.
Also Read: Part-Time Jobs For Students To Earn Money
Requirements to Earn Money from Mobile with Text Messages
There are only a few things that you would need in order to start earning through this method, such as-.
An android phone
A permanent internet connection
Ability to receive SMS
You would have to run the app daily so that you could receive the text.
How do I know about my earnings?
Although different apps and websites have distinct ways of giving information about the money you have earned, there is usually a dashboard on the websites where you can find this information. There would be a payment history option on the apps where you would get all the information about your past payments and the payments that are due.
You can also trace the information on how many messages you have sent or received, and as per that, you can calculate it yourself too. If you have referred it to your friend or relative, you would be able to see their earnings and your commission.
Usually, these websites pay the amount once it crosses Rs.300 to Rs.500, but it totally depends on the website.
Why people prefer SMS advertising over other marketing platforms? 
Other platforms are good as well for advertising, but various companies prefer SMS ads as they get more attention. The first reason why SMS advertising is preferred is that many people opt-in for the ads they would like to receive. Hence, they would get SMS for only those products and brands; therefore, there are fewer chances that people would avoid or delete such ads.
The other reason is that even if people delete the message, they would still have to read the headline before deleting it. Therefore, if they would be interested in it, they would surely reply to it or contact you. These are a few reasons why as per some companies, SMS advertisement is effective.
What are the other methods to make money from mobile except receiving SMS?
You can earn money not just by receiving SMS, but you can also send SMS. The procedure is effortless; when you send a message to your friend along with that, there would be a short text added to it that would be contextual.
For example, if you send a text to your friend about going shopping, then that ad might be of Levis or Nike. Hence, when you send this message, you will receive money for that. It is an excellent way of earning money; if you refer it to your friends or colleagues, you will gain even more.
Recommended: How to Earn Money from YouTube in 2020
Inviting friends is very easy as you can do it through email or any social media platform such as Facebook, Twitter, etc.  They pay you Rs.2 to Rs.5 for each referral, and when they earn, you will also get some percentage of their earnings. It is a straightforward and effortless way of making money.
Bottom Line
Well, this must have made you feel happy that there are such easy ways of earning money. Keep in mind that the website you choose should be authentic; hence, do proper research before selecting any website or application. Enjoy earning money by merely downloading an app and receiving messages.