Scalability refers to the ability of a business to grow and handle increased demand without compromising its quality. Whether you're an aspiring entrepreneur or an experienced business owner looking to expand, finding such business ideas can be a game-changer. In this article, we will explore the best scalable business ideas that can provide you with opportunities for growth. From innovative technological solutions to unique service-based ventures, these ideas will inspire and help you unleash your entrepreneurial potential.
25 Best Scalable Business Ideas You Can Start
Whether you're a seasoned entrepreneur looking for your next big venture, or a newbie venturing into the entrepreneurial world for the first time, you'll find a wealth of inspiration here. Our aim is to help you navigate the entrepreneurship landscape, pinpoint a scalable idea that resonates with your passion and skills, and set you on the path to remarkable growth and success. We will cover some of the best scalable business ideas that you can use to start your own business.
In this world of social media and the internet, you need a business that reaches the maximum number of people. You should be able to expand your business without spending much money. The business ideas given below will allow you to do that. Let us get started.
1. Youtuber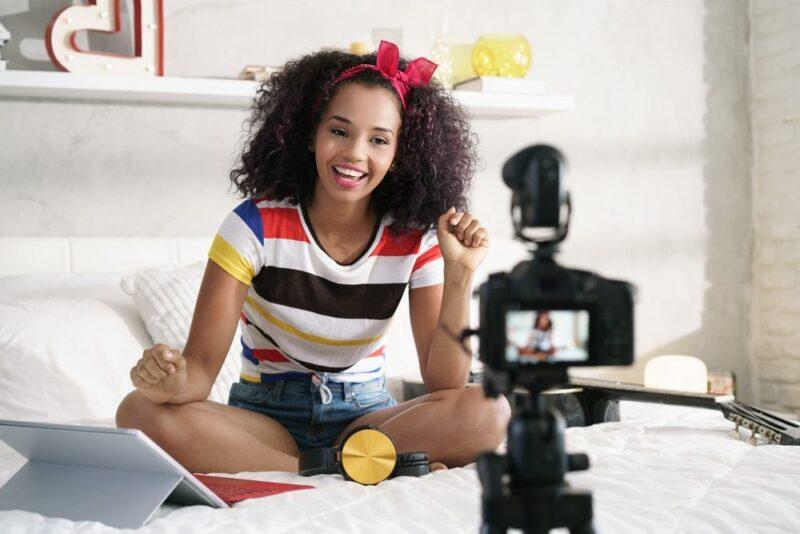 If you're looking for the best scalable business ideas, look no further than YouTube. With over two billion active users, YouTube offers a vast potential for reach and engagement. You can start small, with just a camera and a few good content ideas, and then grow your channel as your audience and income expand.
To be successful on YouTube, one must be dedicated to creating quality content and regularly uploading videos. So, if you're looking for a fun and flexible way to make money, YouTube is worth considering.
2. Email and Affiliate Marketer
If you're looking for a way to reach out and communicate with your customers, email marketing is an effective option. You can start small by sending emails when someone visits your website but doesn't buy something right away. On receiving an email about one of their favorite products, they might get interested.
These types of emails can effectively persuade people to take action, which means purchasing your product that will, in turn, help make a profit. Affiliate Marketing allows you to promote other people's products or services in exchange for a commission on each sale. When someone clicks on an affiliate link and makes a purchase, you earn a commission on that sale. The best thing is that you need not keep any inventory or deliver the product; the seller does all this.
3. E-commerce and Dropshipper
Dropshipping is a great business idea and a terrific option because it doesn't require any upfront investments. It is a great way to start an e-commerce business because it's relatively easy to set up and run.
Dropshipping offers several advantages, such as the ability to scale quickly and the freedom to work from anywhere. Dropshipping is a fantastic business idea if you're looking for a way to start an e-commerce business with minimal risk.
4. Drone Videographer
If you're looking for a scalable business idea that can make you money, drone videography is a great option. With the help of drones, you'll be able to capture stunning aerial footage.
With the increase in real estate industries there has been a lot of requirements for drone video shots of projects and sites for advertising, or even if you are a travel blogger and like to create content using a drone to take aerial video shots has become popular. So, if you're looking for a lucrative business idea, drone videography is the way to go.
5. Social Media Manager
A social media manager oversees an organization's social media strategy to increase brand awareness and build relationships with potential and current customers. Every business these days, from start-ups to major corporations, needs someone to manage their social media accounts. And as more and more businesses enter the online space, the demand for social media managers will only continue to grow.
6. Online Influencer
There's no doubt that online influencers have become one of the most powerful players in the digital world. By creating informative and entertaining content, you can quickly build followers. It is one of the best scalable business ideas. And once you have a sizable audience, there are endless ways to monetize, such as through affiliate links, partnering with brands, sponsoring ads, etc.
You can quickly build followers by creating informative, entertaining content and understanding what the audience needs. And once you have a sizable audience, there are endless ways to monetize your influence.
7. Online Course Creator
Creating an online course is a wonderful way to earn passive income and build a successful business. This could be the perfect opportunity if you have expertise in any subject and are ready to put in the hard work.
In recent years, there has been a surge in demand for online courses, as more and more people are looking for ways to learn new skills from their homes. You will be responsible for developing and delivering courses on various topics as an online course creator.
Also Read: 41 Passive Income Ideas To Help You Make Money
8. Event Planner and Promoter
The key to success as an event planner is to be organized, creative, and detail oriented. You need to be able to think on your feet and come up with innovative solutions and plan events. If you are looking for a business to start with less or no investment, look no further than event planning. With the right skills and experience, you can turn this into a highly profitable business.
9. App Developer
If you have good knowledge and experience in tech, then you can also opt for app development. These days for every small thing there is an app starting from ordering groceries, to getting your ac repaired or for any service you want. This is one business that is seen to multiply over the coming years. You can take advantage and start this business to make good money.
10. Freelance Graphic Designer
Starting a freelance graphic design business can be one of the best scalable business ideas. Graphic designers are highly creative people who create designs using visuals. The role of a graphic designer is to assemble images and graphics creatively using technology and tools like various software programs. In fact, with the increased digitalization, the demand for freelance graphic designers is constantly increasing. The best part about being a freelance graphic designer is that you can be your own boss setting your own working hours plus can even work remotely.
11. Newsletter Writer
Newsletters are an incredibly effective way to keep people up to date with what's happening in your business. They can be easily distributed via email or social media. Plus, they're relatively low-cost to produce, so you can start creating newsletters easily. This is among the best scalable business ideas.
12. Ghost Writer
Do you have a creative and unique style of writing? If so, then you should consider becoming a ghostwriter. Ghostwriters are hired to write books, articles, blog posts, and even social media content on behalf of their clients. As long as you produce quality content and an engaging write-up, you can earn well. If you have a knack and passion for writing, then becoming a ghostwriter is your perfect business idea.
13. Tutor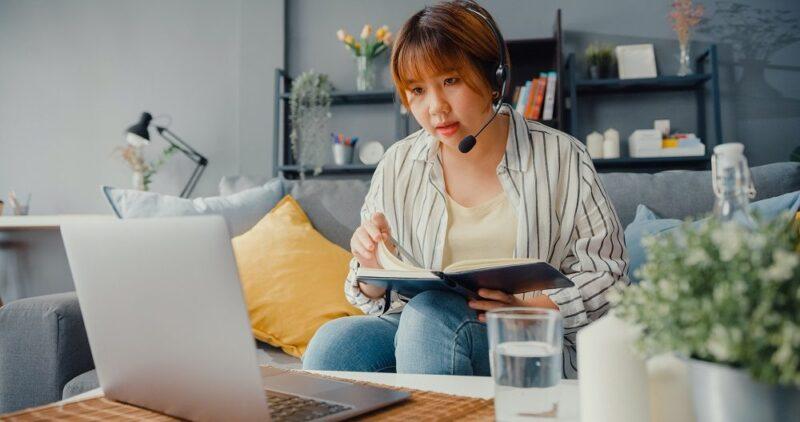 If you have a knack for certain subjects and have a good grasp of them, you can start with teaching students. Initially, you can start small, working with a few students, and grow if you see a good response. The best part is that you can set the class timings around your schedule. No wonder this business idea is on this list of the best scalable business ideas. Plus, tutoring is a great way to help others get educated and earn extra money.
14. Outsourced Assistant
One of the best scalable business ideas is to be an outsource assistant and work for businesses. Outsourcing can be more cost-effective than hiring for certain tasks. The responsibility of an outsourced assistant includes booking appointments, making travel arrangements, taking phone calls, and organizing and sending emails.
Outsourced assistants are in huge demand these days with the increase in online businesses. You can start working as an outsourced assistant for businesses and earn a good amount of salary.
Also Read: 55 Ways To Advertise Your Business For Free On the Internet

15. Reviewer
A reviewer is someone who evaluates the feasibility of an idea and provides feedback on how to make it better. If you have an idea of providing proper and helpful feedback for products or services, being a reviewer is the best way to get started. Reviewers can be incredibly helpful in developing the best scalable business ideas.
16. Craigslist Flipper
Craigslist Flipper is a service that helps flippers find properties sold below market value. By combing through Craigslist listings, they can quickly identify potential flip candidates. And because they're only dealing with properties sold by private sellers, they can often negotiate a lower price.
There's no denying that flipping houses can be a lucrative business. But being a Craigslist flipper can take a lot of effort, time, and money to find the right property. But it is an excellent business option as all you need to do is buy it at a lower price, renovate it, and then sell it at a profit.
17. Website Designer
A website designer is a professional specializing in creating and designing websites. With the increase in technology, the demand for website designers is increasing. To become a web designer, you need to have a strong understanding of design and coding and be creative and artistic. The field of website design is always changing and evolving, which makes it an exciting but challenging profession.
18. Software Developer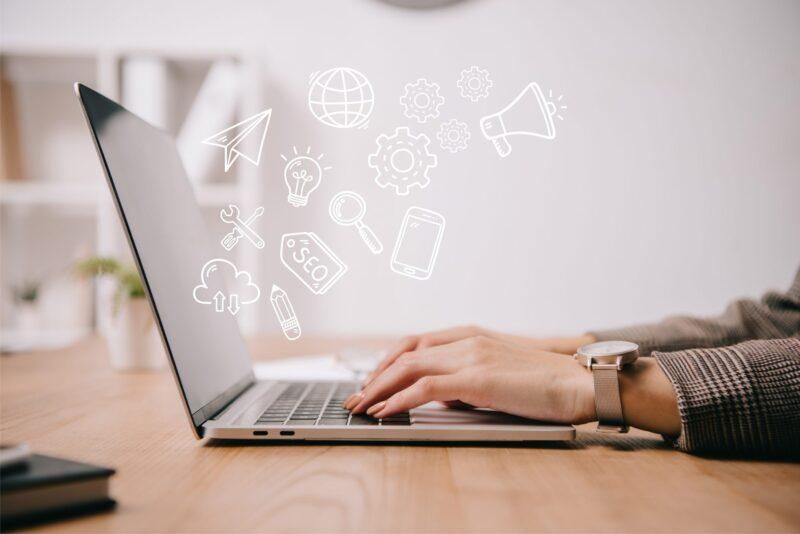 Software Developers are in high demand, and businesses are willing to pay top dollar for their services. If you're looking for a rewarding career that offers plenty of opportunity for growth, then a career as a software developer may be right for you.
Custom software is a great way for businesses of all sizes to scale their operations. Custom software can be designed to meet the specific needs of any particular business, and it can be scaled up or down to accommodate changing demand.
19. Franchiser
Franchising is one of the best business ideas that could be worth millions. It involves licensing your business to another person or company that wants to operate under your brand name. Franchising can help you build a strong brand identity that can be very valuable. When done right, franchising is a great way to expand your business and make it more successful.
20. Digital Downloader
In the era of technology, digital downloads are more popular than ever. It means you can also create e-books, videos, games, and templates. If you're looking for a business that can be easily scaled, digital downloads are a great option. With no inventory to manage and no shipping costs, digital downloads can be a very profitable business.
There are several ways to sell digital downloads, including setting up your own website or using an online marketplace to sell your products. You can also use social media to promote your products and reach a wider audience. Whatever approach you choose, digital downloads are a great way to start or grow your business.
21. Blogger
Blogs are a great way to express your creativity and share it with the world. Not only do they have the potential for generating income, but they also help you build an audience that can be monetized through ads or affiliate marketing. What's more, blogging is a low-risk endeavor that can be started with little resources like a computer and an internet connection. So, if you're looking for a way to make money online, consider starting a blog.
22. Website Flipper
Website flipping is a great business idea because it requires very little upfront investment and can be done online. Essentially, website flipping involves buying underperforming websites, improving their design and content, and selling them for a profit. All you need is some basic knowledge of how to buy and sell websites and a little bit of marketing research.
23. Paid Advertising Consultant
Paid advertising is an essential part of any business's marketing mix, and as a result, there is always a demand for qualified consultants. As a paid advertising consultant, you will be responsible for planning, executing, and managing campaigns for your clients. It will involve working with platforms such as Google AdWords, Facebook Ads, and LinkedIn Ads. To be successful in this role, you will need to have strong analytical skills and be able to think creatively.
24. Personal Trainer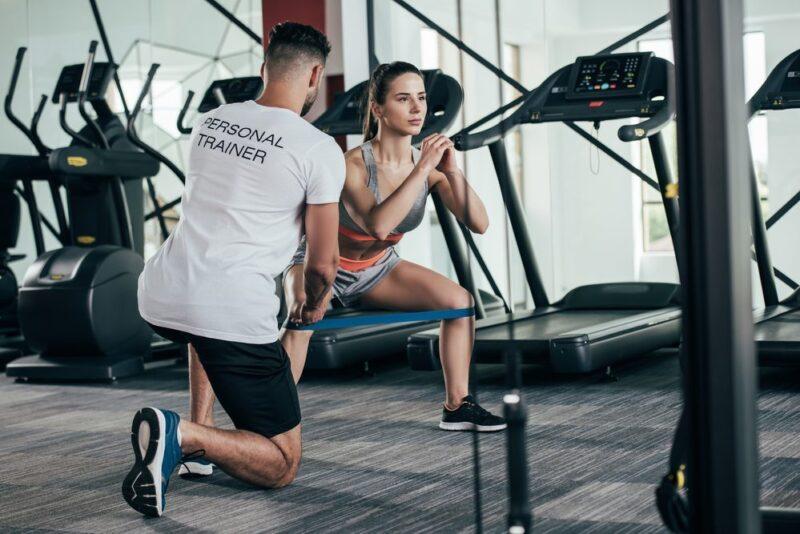 If you love to stay fit and healthy, a personal trainer can be a great option for a scalable business. These days, people are conscious about health and fitness goals. The best thing about being a personal trainer is that you can start working with clients immediately and don't need to invest in expensive overhead costs like a studio or equipment. All you need is your expertise, a training certificate, and a passion for helping others to reach their fitness goals.
25. FAQs Chatbot Builder
With the increase in online businesses these days, chatbots are in high demand. A chatbot can help you automate tasks, such as customer service, marketing, and sales. You can also use a chatbot to get more information on business ideas, including tips on how to get started.
If you have the skills to develop chatbots that can help businesses reach their potential customers, you can become a Chatbot builder and earn a good amount of income by taking up this option.
In conclusion, the world of entrepreneurship offers countless opportunities for individuals with the vision and drive to create scalable businesses. With a focus on innovation and market demand, aspiring entrepreneurs can explore a wide range of industries and bring their ideas to life on a profitable level.