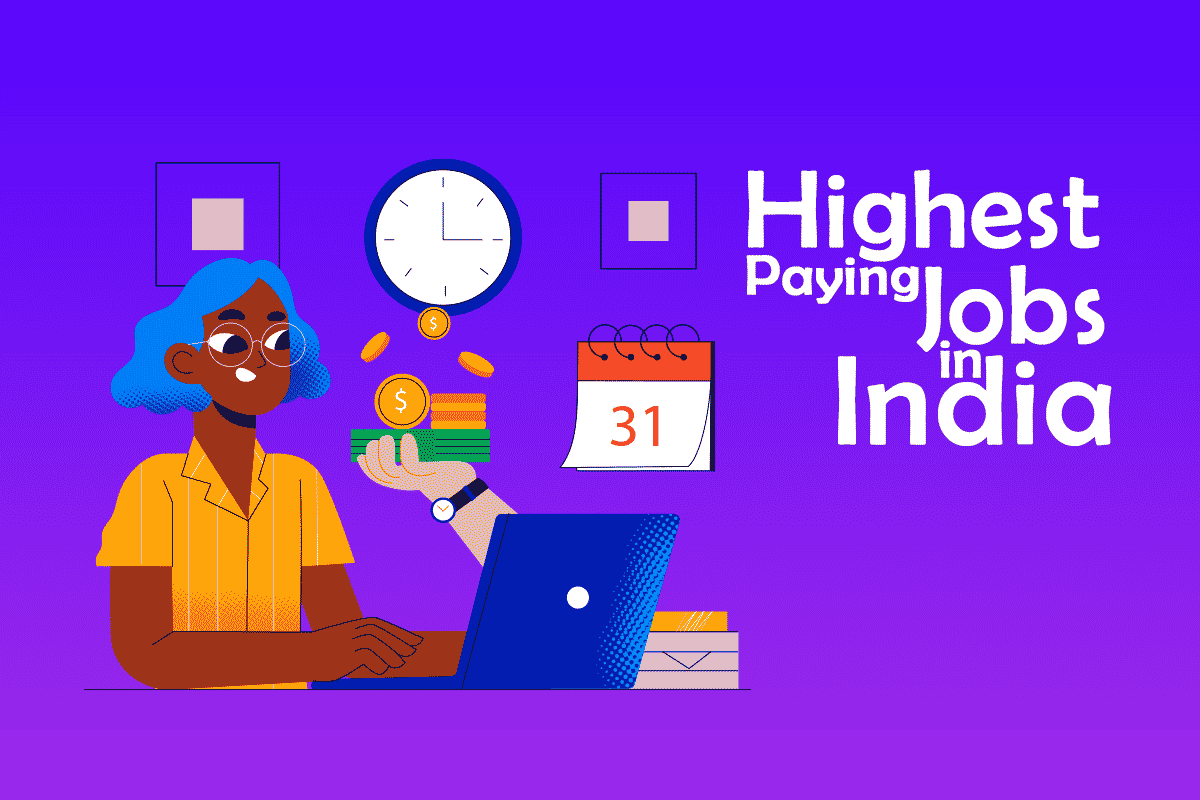 India is a land of opportunity. If you are looking for a high-paying job, India is one of the best countries to work and make ample money with your skills. According to recent reports, several highest-paid jobs in India can make you quite rich. If you are interested in pursuing one of these careers, scroll down to know more about them.
We know that surviving in this extravagant world with rising inflation, finding a high-paying job is important. Besides this, who doesn't want to be rich and reach a greater sense of security and contentment?
We have curated the list of the highest paying jobs in India in this article. So whether you are just starting your career or looking for a new challenge, we have got you covered!
But before knowing about some of the highest salary jobs in India, it is important to know certain factors that play an essential role in securing some of the highest paying jobs in India.
Basic Requirements To Get Hired For The High Salary Jobs in India
Many factors contribute to how much money you can earn in a job in India. This includes your qualifications, experience, industry, and location.
Qualifications: The higher your qualifications, the more likely you will earn a higher salary. It is especially true for jobs that require specific skills or training.
Experience: Generally speaking, the more experience you have, the more you will get paid for completing the task or job. It is because experienced workers are usually more productive and efficient than those new to the workforce.
Industry: Some industries pay better than others. For example, jobs in the I.T. and financial sectors tend to offer higher salaries than jobs in other industries.
Location: Your geographical location can also affect your earnings. For instance, workers in big cities like Mumbai and Delhi enable employees to fetch more salaries than those residing in small towns and villages.
28 Best Highest Paying Jobs in India
Getting hired by a company on a higher payroll will make employees more invested in their jobs and in the company they work for. Primarily, higher salaries make them feel secure and show employees that they are valued.
Want to know the best jobs that value your skills, knowledge and experience, and pay what you deserve? Let's dive in to know all these professions:
1. IT & Software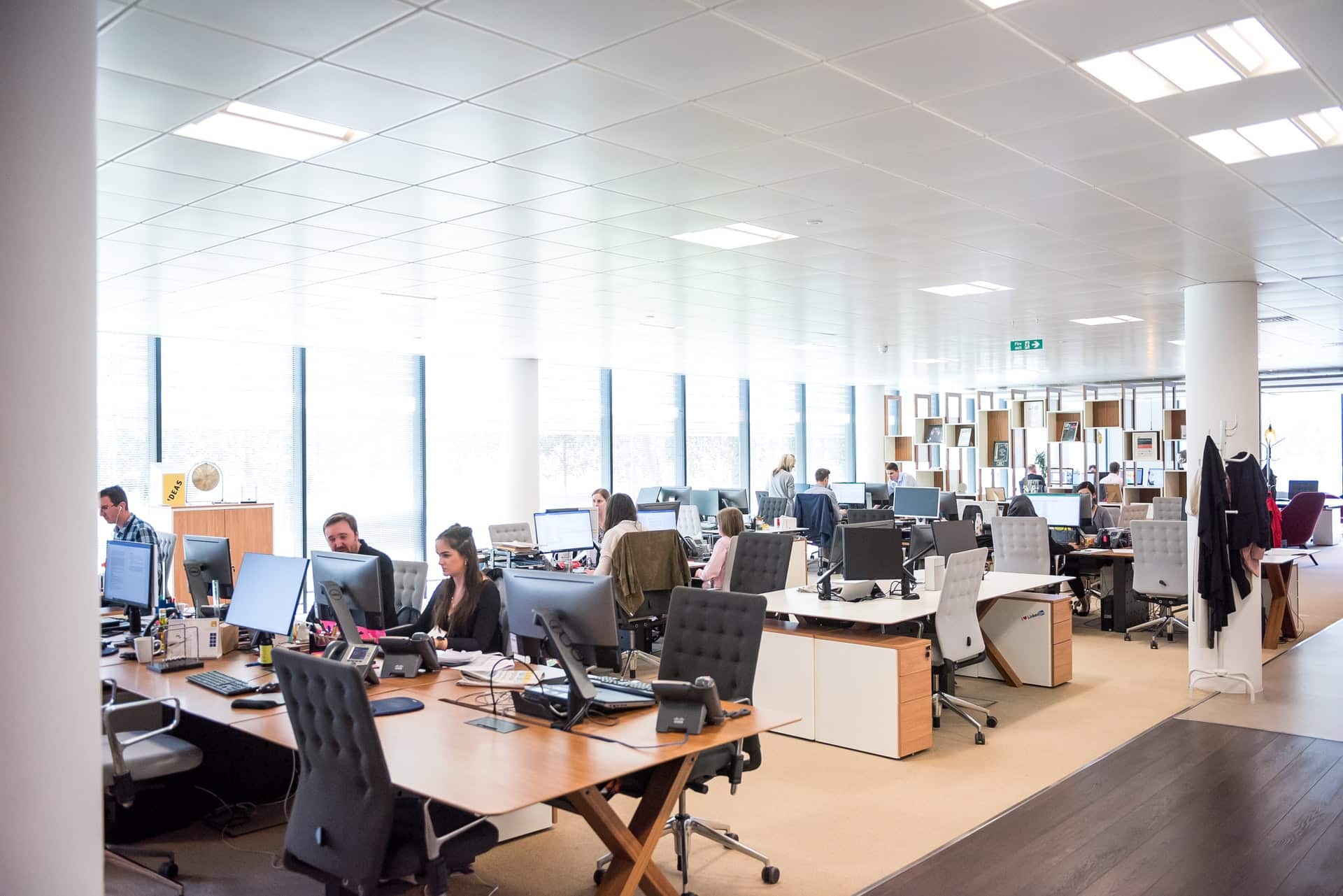 One of the highest-paid jobs in India is in I.T. & Software industry. The employees working in this sector make an average salary of Rs.10 lakh per year. It is followed by software engineers who make an average of 5 lakh every year.
With the endless demand for I.T. professionals, it's not surprising that there are many training programs and degrees available that can help you prepare with the skill set, whether they are a fresher and just passed out from college, or have several years of experience under their belt.
A fresh graduate with an I.T. degree and high skill set can earn about 12-14 lakhs per year, depending on the job title they apply for within their employer's organization.
2. Funds Manager
We all know that finance is one of the most competitive fields in India. Here are some interesting facts about this industry. With the growth of financial services, professionals with private equity and risk capital investors have witnessed a significant increase in their earnings.
A senior-level global fund management director can expect earnings of 15-20 lakhs per year. These individuals must be able to manage high-value portfolios that are consistently growing. It is no easy task, but if you are passionate enough and have decent knowledge, this career can make you reap in multi-millions as well.
3. Product manager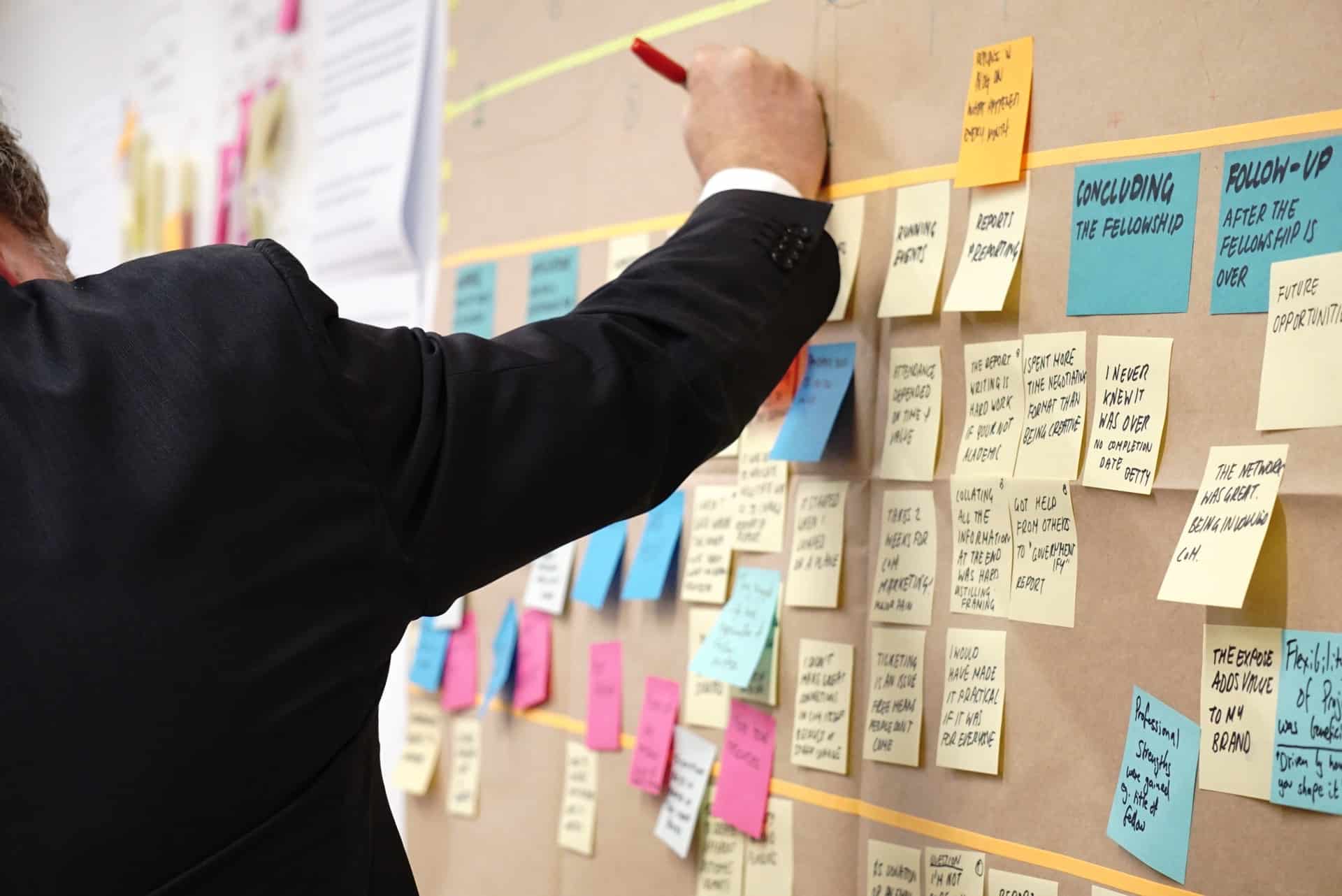 Product manager is one of the highest paying professions in India. They typically earn six-figure salaries and often receive bonuses and other benefits, such as stock options, allowances, etc. As the head of a product team, a product manager is responsible for developing and managing products from conception to launch.
It includes defining the product strategy, gathering customer feedback, overseeing the development, and working with marketing and sales to ensure successful commercialization.
Product management is a demanding job that requires strong analytical and problem-solving skills and the ability to lead and motivate teams. If you have all these skill sets, you can expect to be handsomely rewarded for your efforts.
4. Application Developer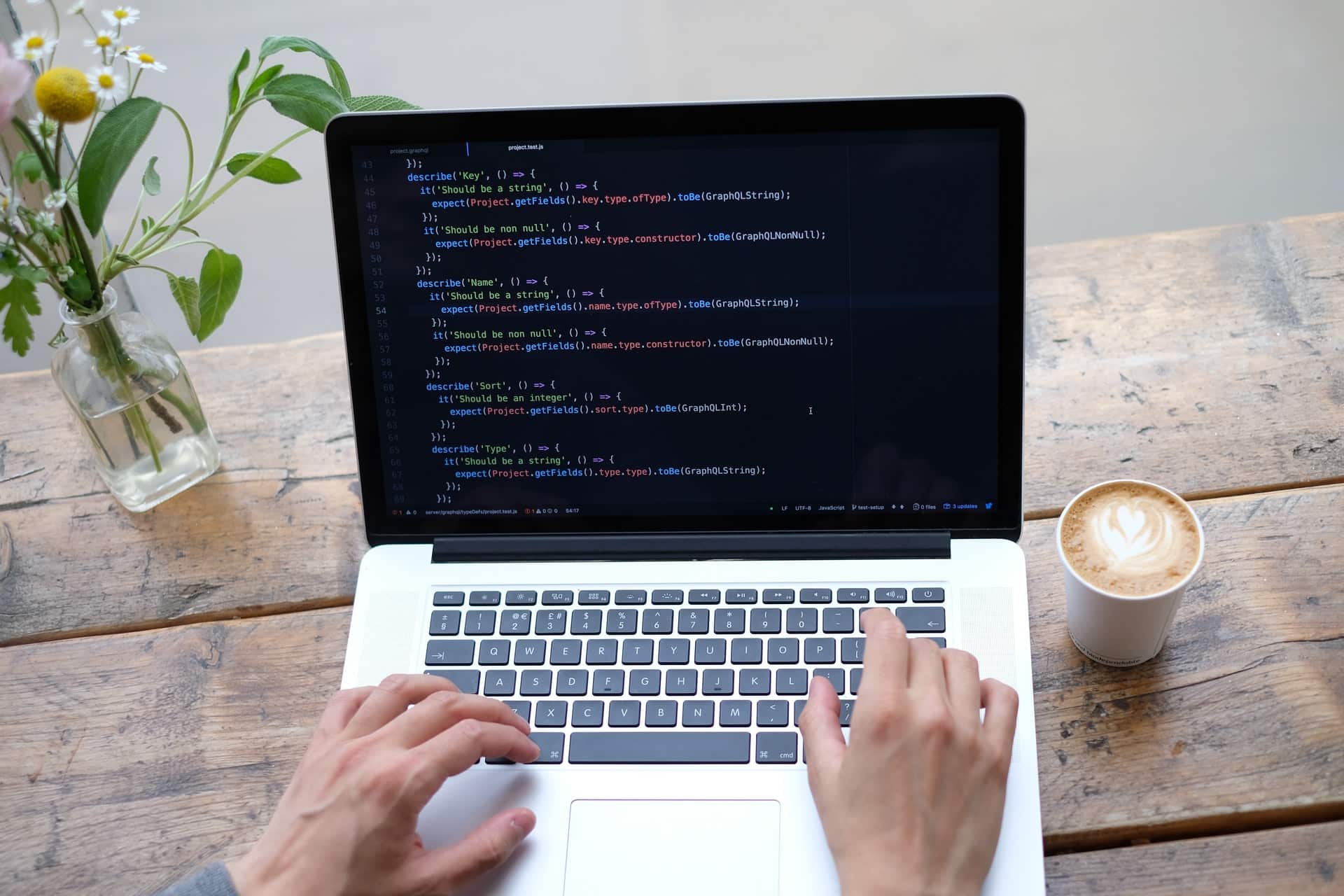 There is no doubt that application developers are among the highest-paid professionals in India. According to recent studies, the average salary of an application developer in India is around Rs.8 lakh per annum.
Application developers are in high demand due to the immense utility of apps and advancements in technology. With the number of mobile users increasing exponentially, there is a constant need for new and innovative applications.
As a result, companies are willing to pay top dollar for talented application developers. So, if you are considering a career in application development, you are following the right path. You will be able to earn a good salary. Additionally, you will also be able to work in a highly dynamic and challenging environment while working as an app developer.
5. Consultant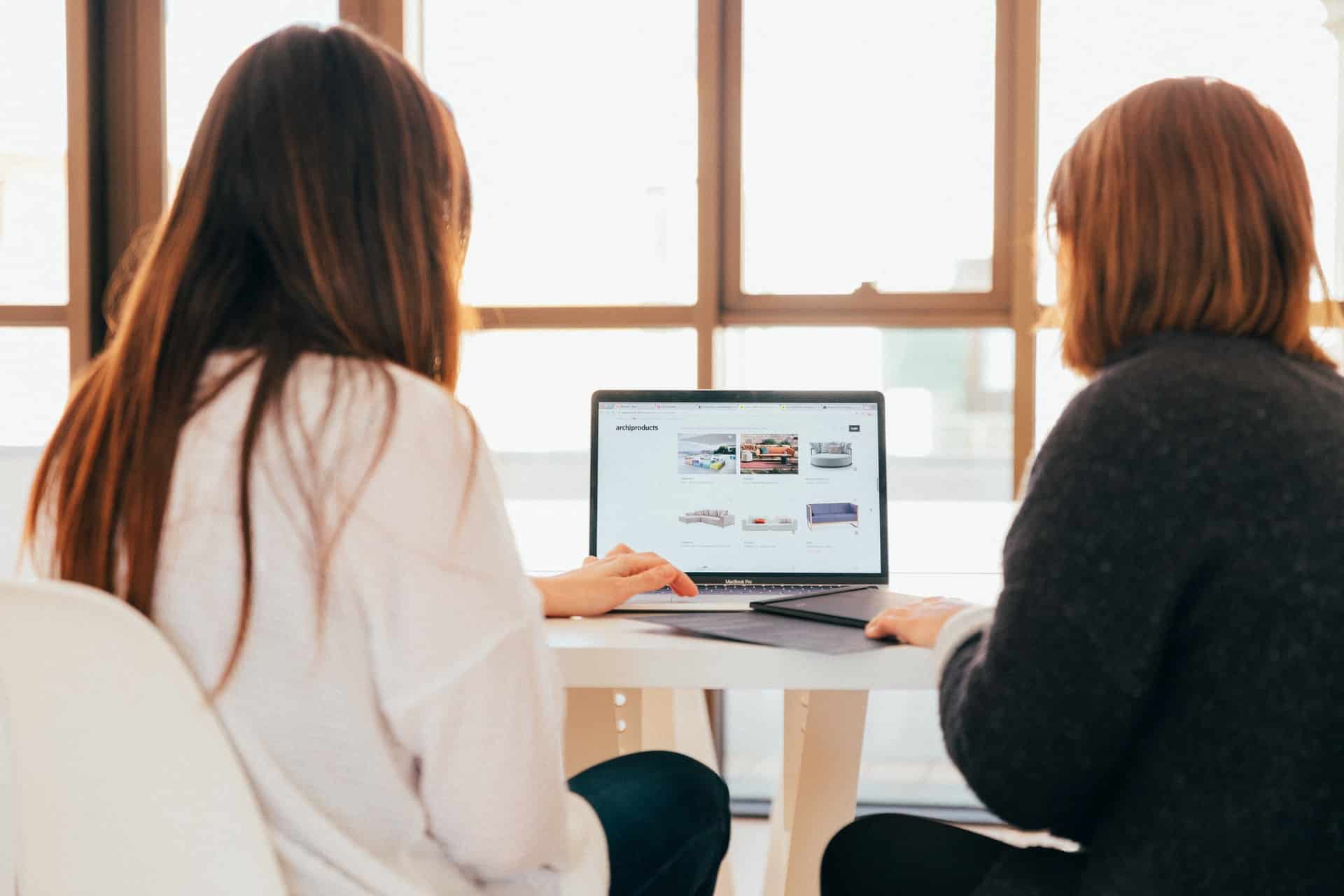 Consultants in big companies and private firms are sought-after professionals because of their comprehensive scope. The demand for consultancy services is growing at an incredible rate.
The more diverse their clientele is, the more confusing it becomes to manage such a big portfolio with so many stakeholders involved, from healthcare providers to employers or educators who want solutions catering to their troubleshooting needs. Thus, the scope of making your career as a consultant is very bright.
Consultants can fetch good money working for both privately and publicly-owned companies because their payroll tends to increase depending on the value they create for a brand. Mostly, these professionals charge an hourly rate, which can be extensively high.
6. Machine Learning
The demand for machine learning engineers is rising. Machine learning engineers who have been in the industry for less than 1 year can earn from 7 lakhs per annum.
Mid-level professionals will likely receive compensation of around 10 to 12 Lakh rupees while those with 10 – 19 years of experience get paid more than Rs.1 Crore (including benefits) annually. A person well experienced with these skills can be one of the highest salary jobs in India.
The demand for machine learning is increasing because it plays a vital role in letting an enterprise analyze the customer buying pattern and business operational trends. All the leading companies including Google, Amazon, Apple, etc. have inculcated machine learning into their working algorithms and are hiring aspiring individuals who can perform the job impeccably.
Thus, if you are tech-savvy, this profession is apt for you, that can enable you to reap millions or even more.
Also Read: 30 Best Jobs that Pay $40 an Hour
7. C-Suit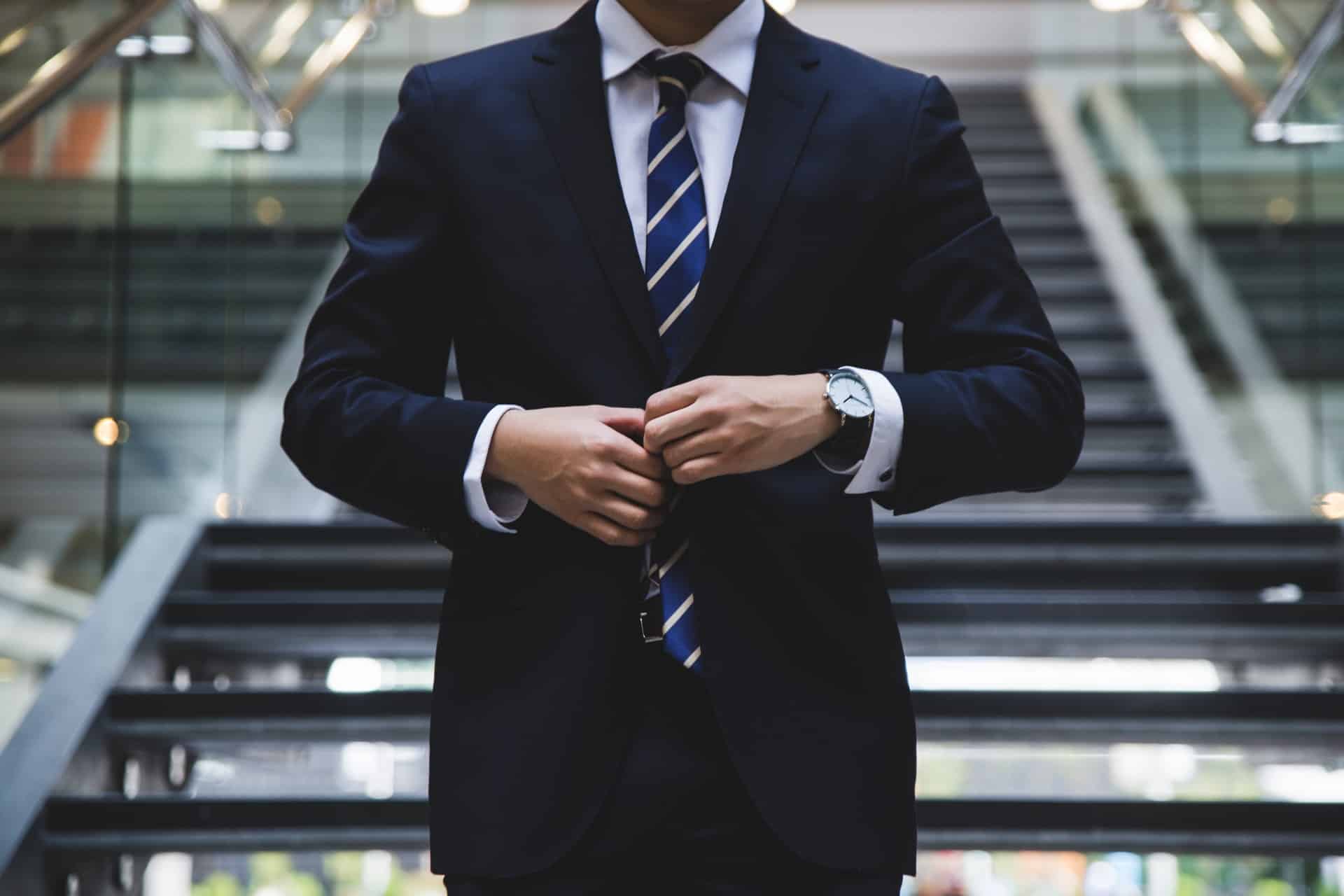 To be successful in any industry, you need to have expertise and knowledge. To summarize, the highest-paid roles in India are the ones holding leadership positions in a company or organization such as C.E.O, C.F.O, C.O.O, etc.
These respected positions require extensive knowledge and experience in a particular field about how things work, which can allow them to make hundreds of millions annually. Candidates who have pursued a degree in this field can pursue this as a career option and make an income up to about Rs.25 lakhs annually.
8. Investment Banker
Investment bankers earn a high salary. In fact, it is one of the highest paying jobs in India and has attracted many talented individuals over time. Of course, your earnings will depend on several factors, including your experience, and skill set. But, before proceeding further, do you know the exact role of an investment banker? No? Don't worry, we will inform you about it!
Investment bankers are the backbone of any company. They help companies raise money by issuing and selling securities. It can be done through Initial Public Offerings (IPO) or private placements. Investment bankers also advise companies on mergers and acquisitions and provide other financial advice.
Working in investment banking is not for everyone. If you are interested and think this is an ideal career option for you to pursue, obtaining degree-related subjects like finance and economics, completing an internship with banks or other financial institutions, and passing the AIBE exam, becomes a must.
Go for it, and may you clear all of them. Good luck!
9. Cyber Security Analyst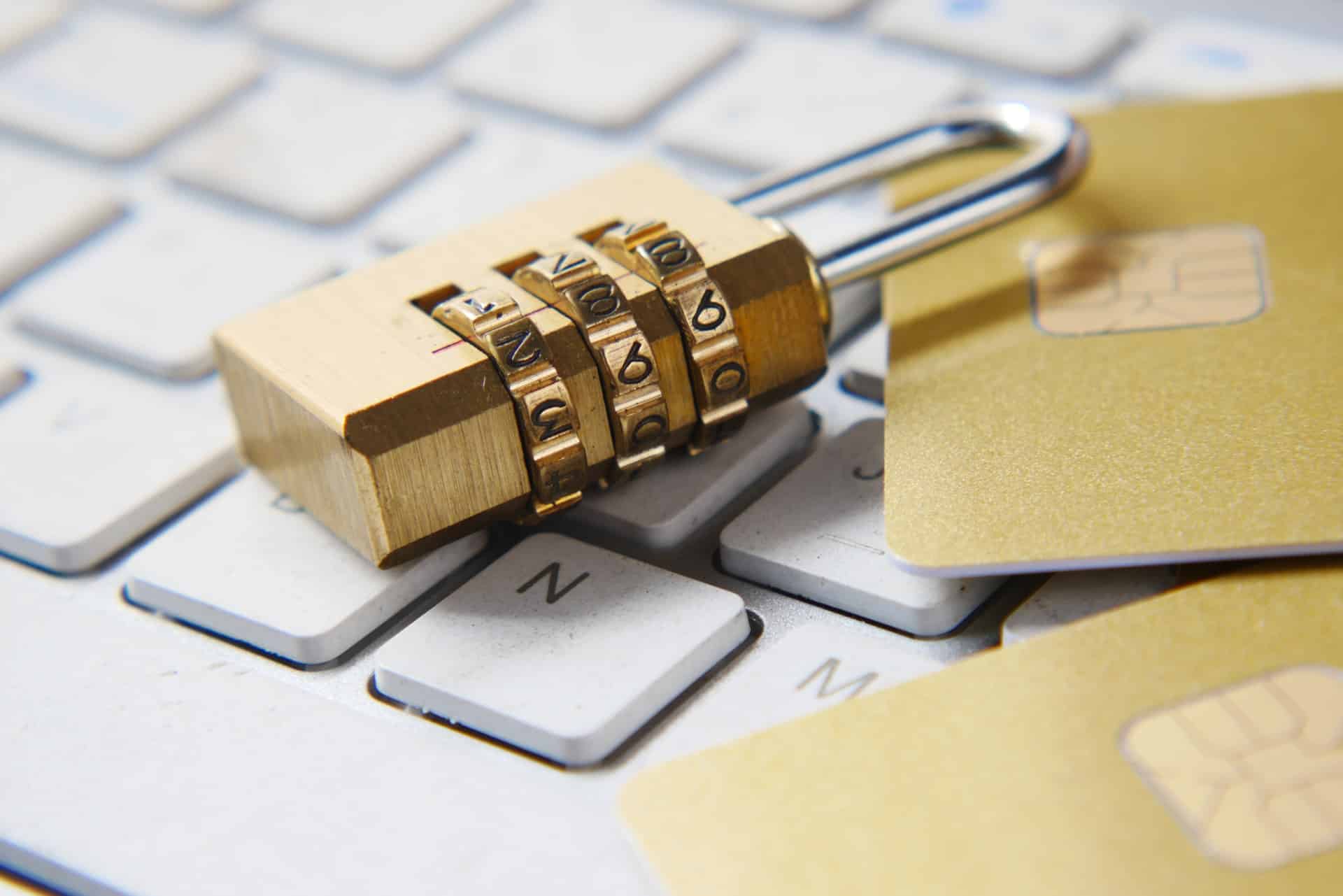 Still not able to find a good job among the highest salary jobs in India? Why not opt for the cyber security analyst position, which is considered a lucrative job in India. However, you need to have the right set of skills and qualifications, before you can become a cyber security analyst. Moreover, it is equally important to have a degree and possess advanced skills in computer applications.
It is because most of the work of a cyber security analyst involves working with computers and software. The next thing you need to do is get some experience working in cyber security. This can be done by working as an intern or a trainee in a company that deals with cyber security.
Alternatively, you can also join a cyber security training program. These programs will give you the chance to learn about various aspects of the cyber security stream and let you know how to protect computer networks from attacks.
Once you have the necessary skills and qualifications, you can start applying for jobs as a cyber security analyst in India. Many companies are always on the lookout for qualified candidates.
10. Lawyers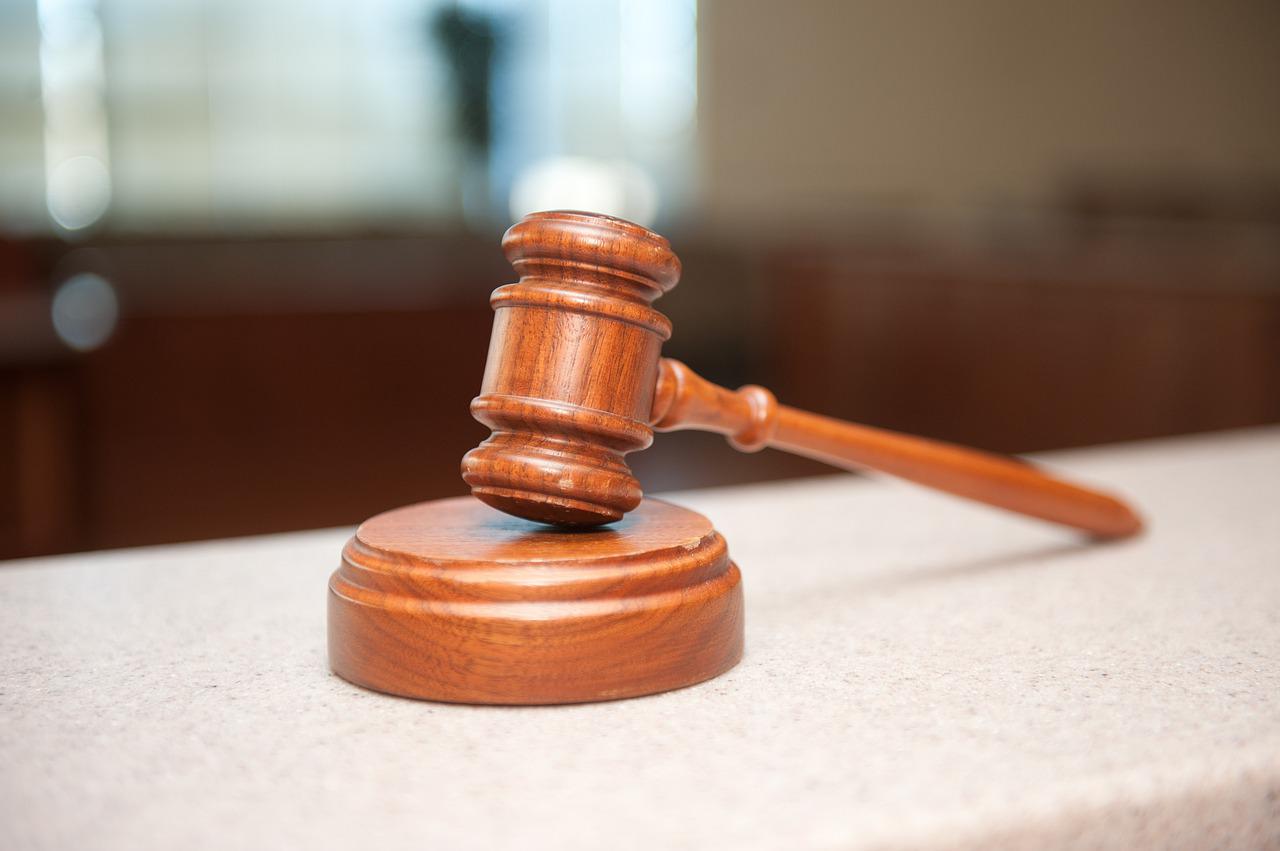 There is no definitive answer to this question, as lawyers' salaries vary significantly depending on several factors, such as experience, type of law practiced, and geographic location.
However, overall, it seems that lawyers are one of the highest-paid professionals in the country with an average annual salary of 5-10 lakhs for freshers. Of course, there will be some variation in lawyers' salaries. For instance, corporate lawyers working in major metropolitan areas are likely to earn more than those working in small towns or cities.
Similarly, lawyers who have been practicing for many years will usually earn more than newly-qualified lawyers.
11. Merchant navy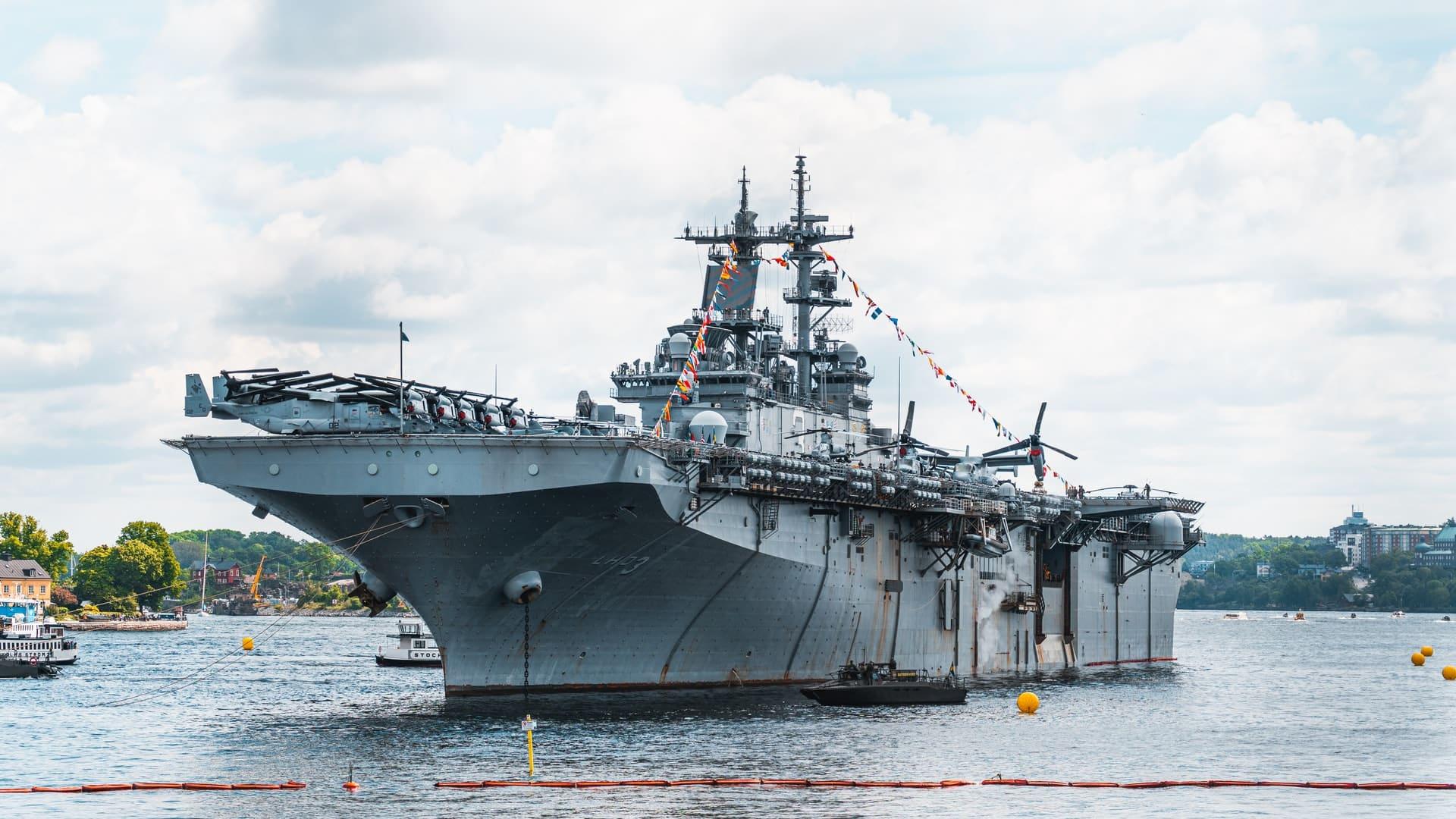 It is one of the highest paying jobs in India, offering great pay and perks and is a highly sought-after career option. A career in the merchant navy can be extremely rewarding, both financially and professionally. If you are considering a career in the merchant navy, here is some important information that you should know.
Merchant navy officers typically work onboard ships that transport goods and materials worldwide. They are responsible for the ship's crew members' safety and must ensure that the cargo is properly loaded & unloaded in time. Merchant navy officials also provide special services to passengers on board and may be required to deal with emergencies.
The median salary for a merchant navy officer in India ranges between Rs.5 lakhs to 12 lakhs per annum. However, officers with more experience and expertise can earn from 8 lakhs to 20 lakhs per month. That is some serious money!
12. Marine engineers
Marine engineers are consistently ranked as some of the highest salary jobs in India. So what exactly do marine engineers do? They are responsible for designing, constructing, and maintaining ships and other maritime vessels. It includes everything from small boats to massive oil tankers and cargo ships.
Due to the complex nature of their work, marine engineers must have a strong understanding of physics, mathematics, and engineering principles. Marine engineers need to be creative and possess problem-solving skills. They are majorly involved in construction or maintenance jobs with challenging tasks at hand and are also allowed to reap the rewards of creativity when solving these problems. Marine engineering is an interesting choice that proves to be a highly rewarding career.
You get to work on some fascinating machines globally, but you also get to enjoy a very competitive salary. A marine engineer can earn an average income of around Rs.80,000 to 1.2 lakh per month, depending on their experience.
Also Read: 32 Best Online Jobs for Students to Earn Money

13. Web Designer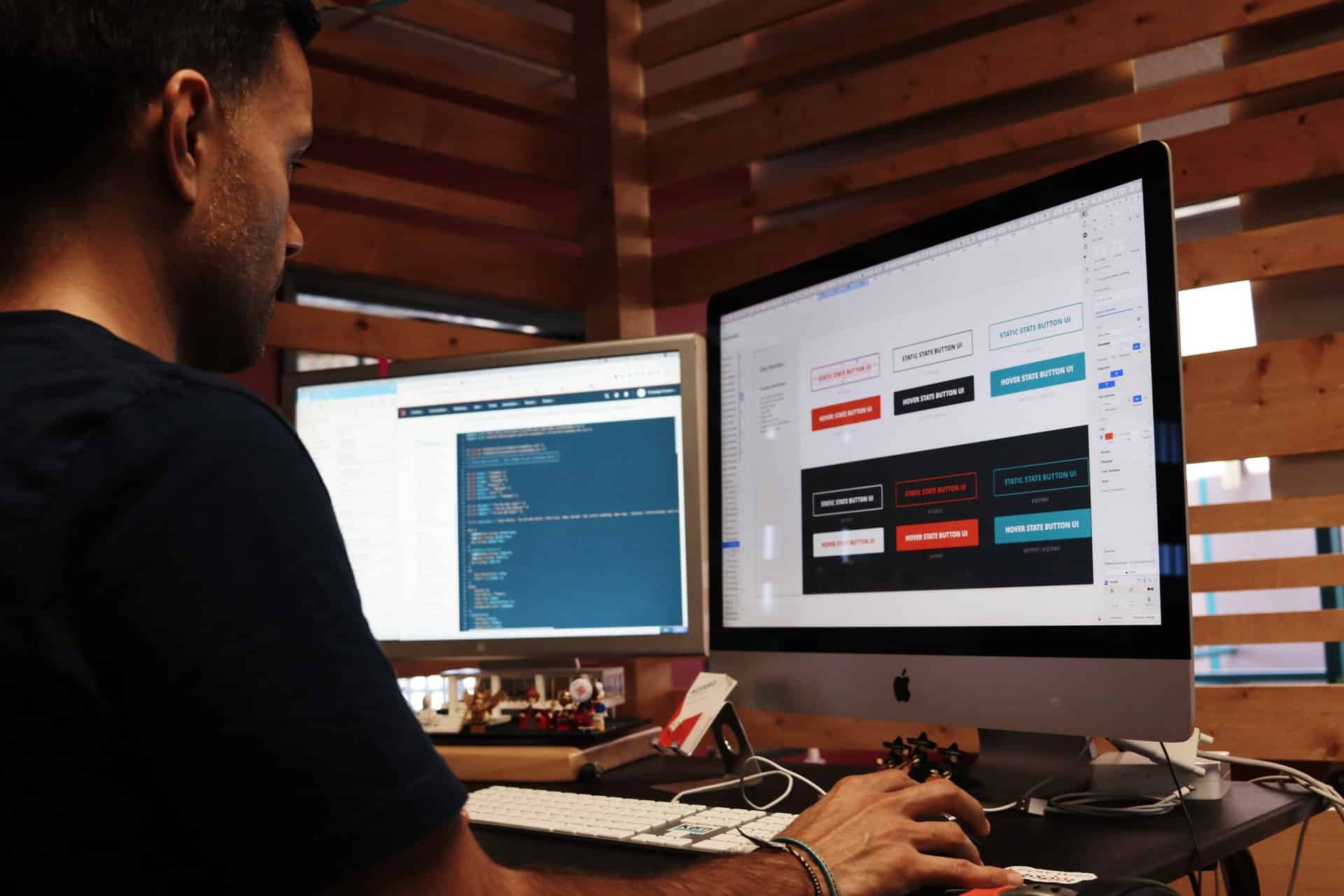 As a web designer, you can earn a decent amount of salary in India. Web designers are considered one of the highest-paid professionals in the country, with an average earning of around Rs.5 lakh annually.
This figure is higher than the average salaries for other professions, such as software developers, graphic designers, and marketing managers. Web designers in India can expect to earn even more if they have extensive experience and expertise in specific areas.
For instance, a web designer who can design an eCommerce platform can earn up to Rs.2o lakhs per year. For such high-earning web designers, the role of web designers is not limited to designing the website. But, they must also know how to do branding, using color to their advantage, making the content scannable, thinking more like a website visitor, and making user-friendly categories to make it easy for the viewers to navigate.
14. Doctor

According to recent studies, a doctor is considered to be one of the highest paying jobs in India. Predominantly, it is due to the high demand for medical services in the country.
In addition, doctors can also command a higher salary for highlighting their specialized skills and offering training to their staff members. As a result, if you are looking for a high salary job in India, becoming a doctor is an excellent option.
15. Chef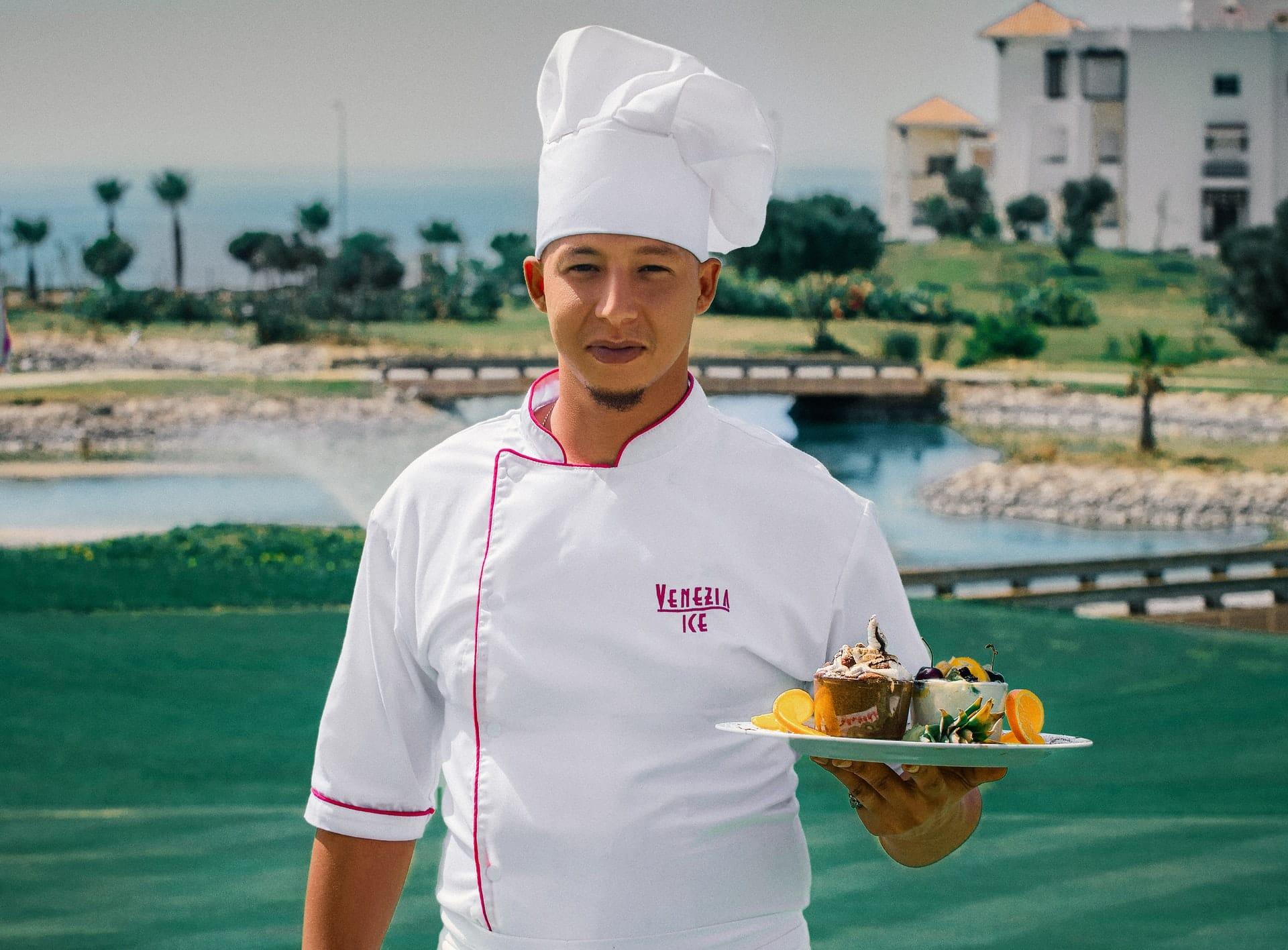 As of 2022, the average salary for a chef in India is approximately Rs.17,656 per year.
Chefs in India are paid relatively well compared to other professions. The demand for chefs is dynamically increasing in India.
The growing dining-out trend has led to a significant increase in the number of restaurants and hotels in every city, as a result, the demand for chefs is rising exponentially.
Working as a head cook means your role is not only limited to the kitchen, but also managing other cooks in planning the menus, and exploring creative recipes for the unique mean everyone craves.
16. Hackers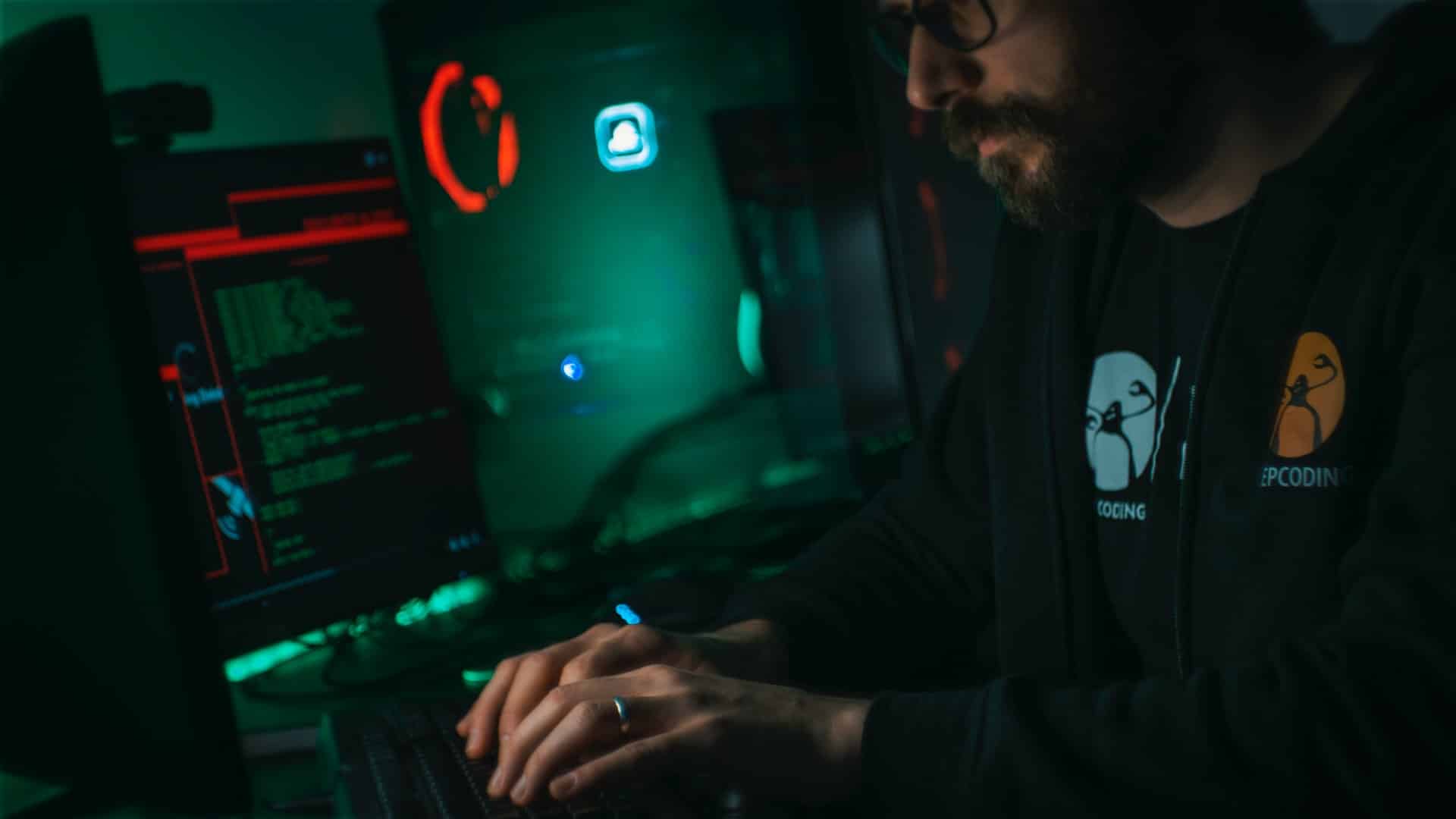 Hackers are some of India's most in-demand and highest-paid professional jobs at present. With the ever-growing importance of cyber security, companies are willing to pay the highest salaries to those who are proficient to ensure how to keep their data safe & secure. If you are interested in pursuing your career as a hacker, there are a few things you need to consider for this high paying job. It is important to understand the different types of hackers first.
White hat hackers are ethical hackers who use their skills to help organizations find and fix security vulnerabilities. On the other hand, Black hat hackers are malicious hackers who exploit weaknesses for personal gain.
The most successful hackers have a mix of technical and soft skills. In addition to being expert coders, they need to be creative problem-solvers and have the ability to think outside the box. They must also communicate clearly, as they often need to explain their findings to non-technical staff. An ethical hacker can earn an average salary of Rs.50,000 to 1 lakh per month.
17. Data Scientists
Data scientists are in high demand these days and are required to have strong problem-solving skills. The salary of a data scientist can range from 5 to 10 lakhs, depending on the organization and its needs. For those with limited experience, it's possible to get Rs.50k per month as long as they can provide what is required by this company.
Data scientists are the ones who analyze and interpret all the data that is collected by businesses and organizations. They use their skills to find trends and patterns in the data, which can then be used to make predictions about the future or to help solve problems.
Data scientists usually have a background in mathematics, statistics, computer science, or another similar field. This gives them the ability to understand complex data sets and find their relevance.
The current trends show that every community has an important role for Data Scientists who offer packages worth up to 6 figures annually, including freshers or other individuals.
18. Freelance photography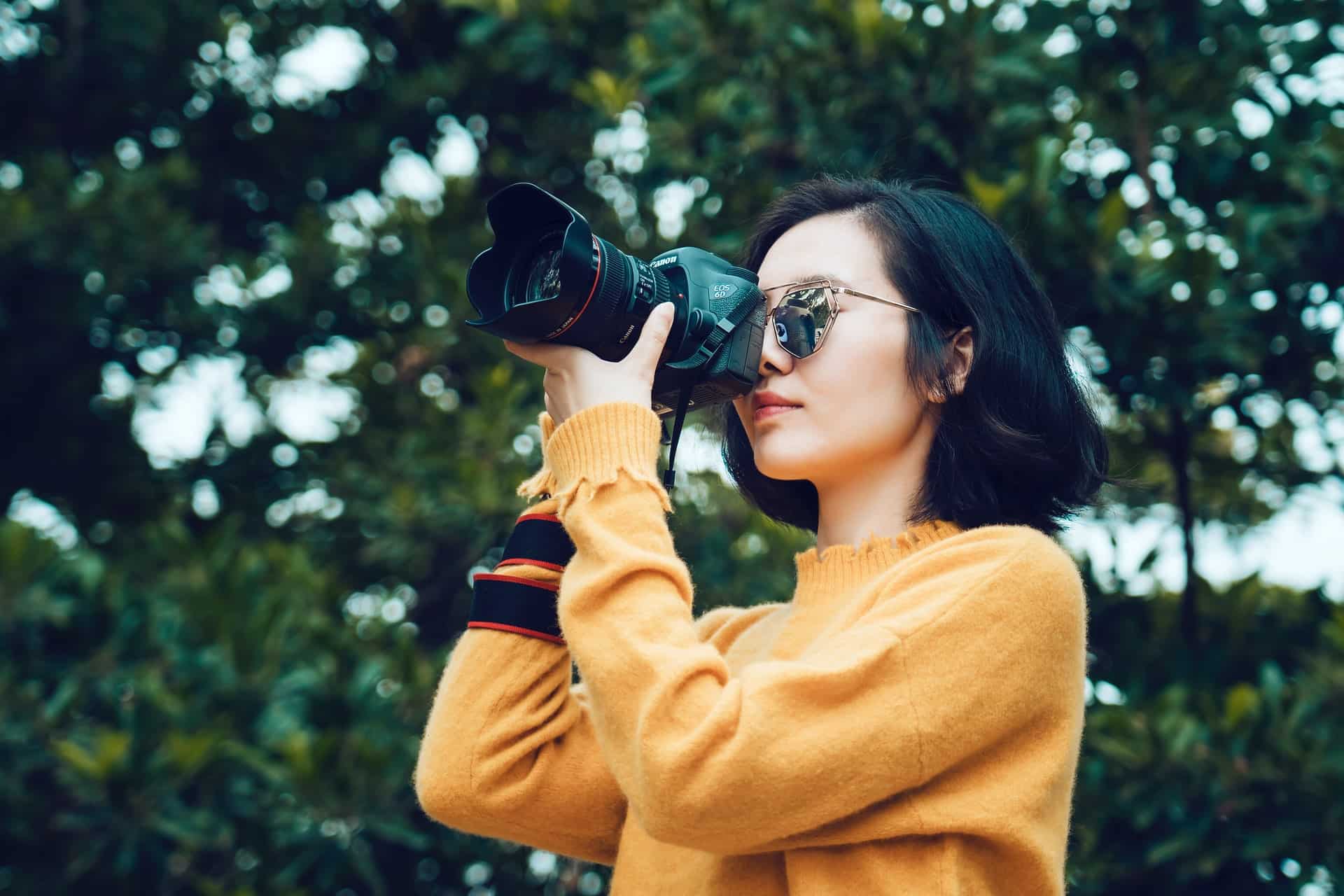 It's easy to get into freelance photography. All you need is a camera and an internet connection to post your work. You can work as soon as your 12th grade finishes. If you are thinking of starting to earn as well as continuing with your college studies, this career can be a good option to try.
The average salary of a freelance photographer is estimated to be around Rs.3 lakhs per year in India. You will typically work under agreements specific to your client's needs and market your work or photographs through expert portfolio sites and online media.
Also Read: 30 Best High Income Skills to Learn
19. Pilot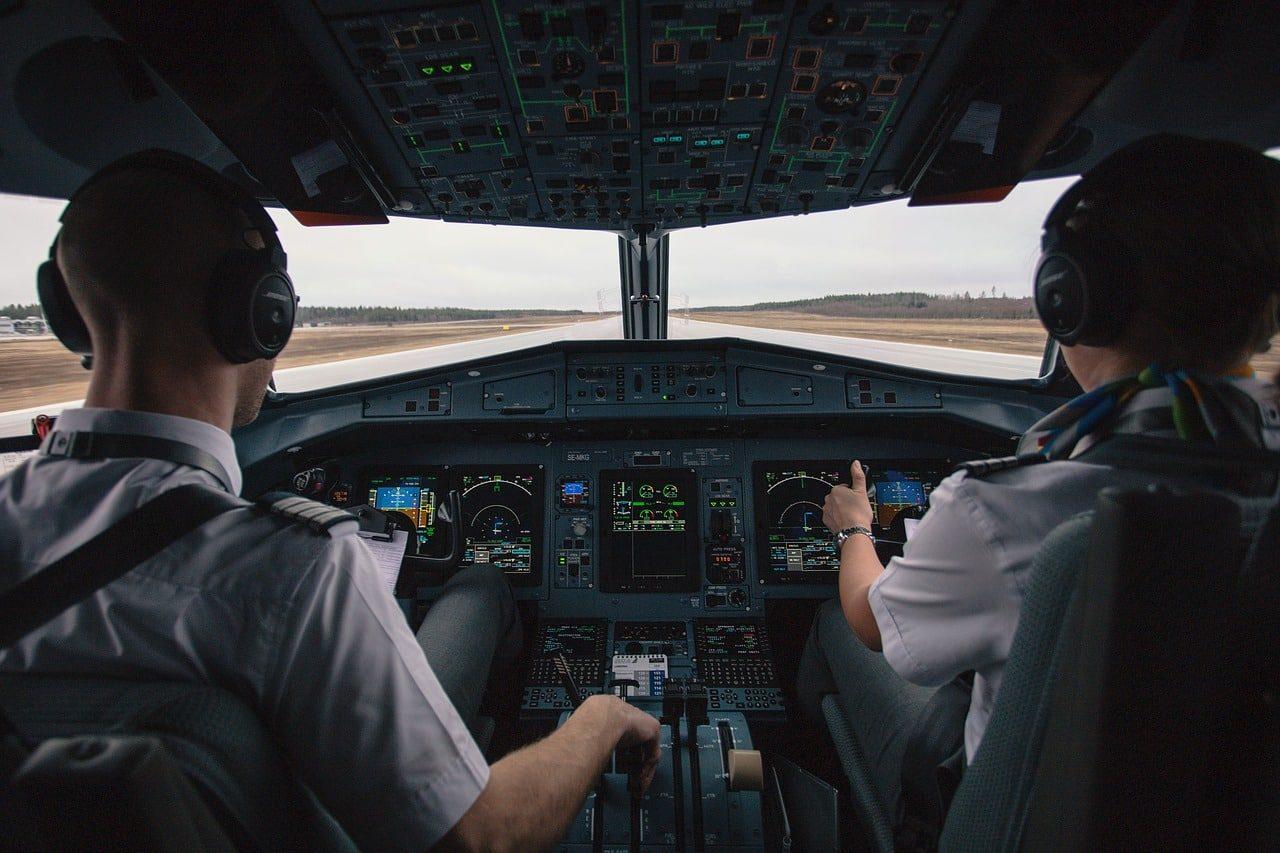 Pilot is one of the highest paying jobs in India, with an average monthly salary ranging from 1 lakh to 10 lakh. That's more than twice the average Indian salary. The Indian economy has been growing at an impressive rate for years now, and it is no surprise that there are more opportunities in the aviation sector.
Commercial Pilots are required to adhere to all the terms & conditions of the airline companies to get FAA Medical & Student Pilot Certificate and clear the pilot training sessions and pilot knowledge test/practical exams, if they want their voices heard on board.
As the demand for pilots grows, so does their package. So, have you ever considered becoming a pilot?
20. Professors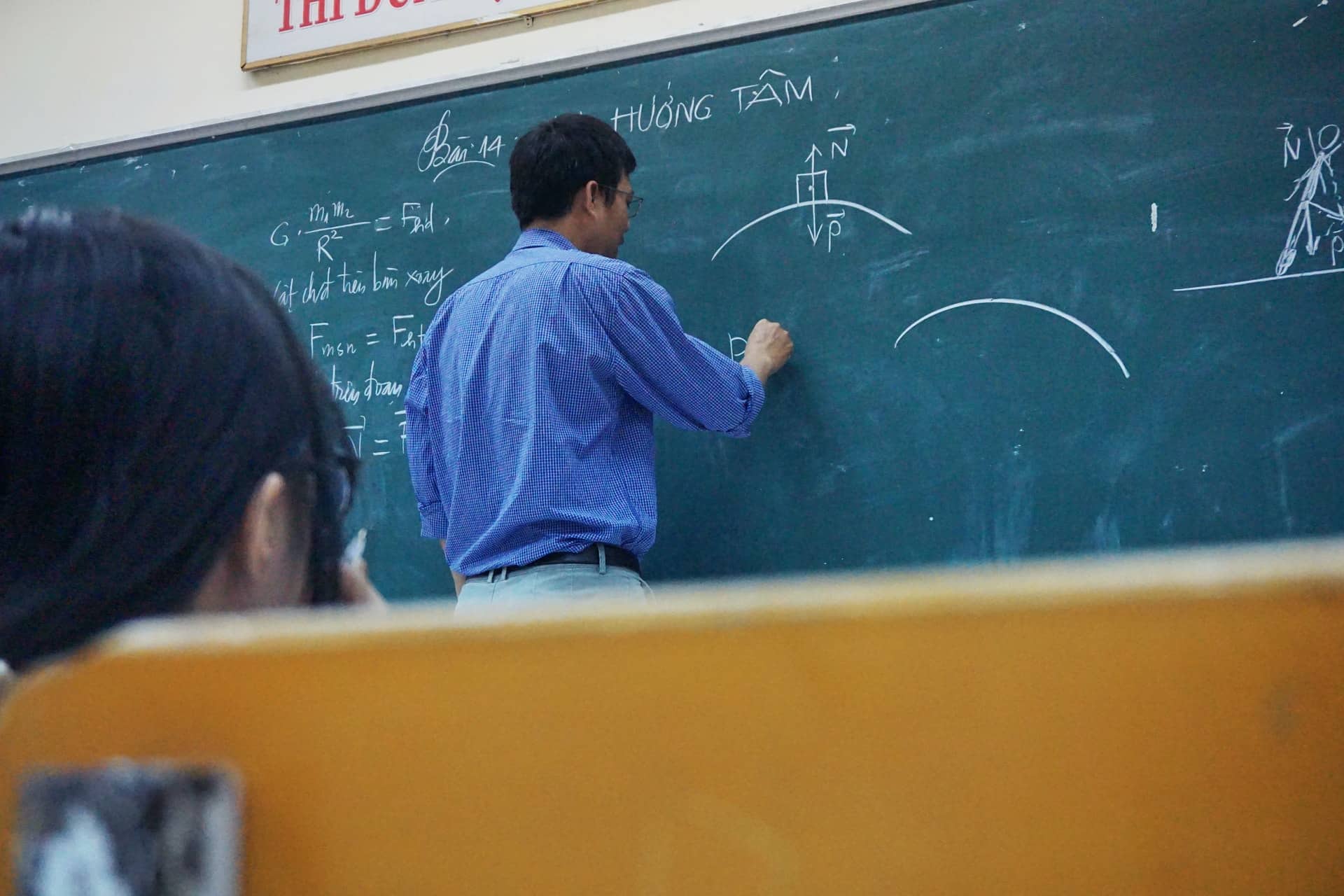 As per the latest survey conducted by a leading human resource consultancy firm, Lecturer is considered one of the highest paying jobs in India. A college professor in India can earn an average income of around Rs.12 lakhs per annum.
The demand for Lecturers/ professors is also on the rise due to the growing number of colleges and universities in India. The Lecturer is a highly respected profession and offers good job security. It is also a great option for those who want to enter into academics or research.
21. Blockchain Developers
Today, blockchain is one of the fastest growing skill sets enabling talented people to earn an ample amount of income every year.
The list is incomplete without mentioning Blockchain developers as undoubtedly it is among the highest paying jobs in India, according to a recent report.
There is a huge demand gap for blockchain developers going on in the country. As a result, the salaries of blockchain developers have witnessed a significant hike compared to the salaries of traditional developers.
The average salary for a blockchain developer in India is significantly higher than the average software engineer's wage. A blockchain developer can earn up to an average of Rs.7 lakhs per annum. The demand for blockchain developers in India is driven by its large population of tech-savvy citizens and the growing economy.
22. Digital Marketing
Do you know the key to success for a business? It is to garner new traffic, leads, and sales for a business. So, how do businesses reach their potential audiences, improve conversions, and hence, generate more revenue than before? Here comes the role of digital marketing.
You might have got an idea why digital marketing is listed as the highest paid job in India. This is the sole reason why the demand for digital marketers in India is increasing.
The average salary for a digital marketing beginner in India is Rs.3 to 4 lakhs per year, but with experience and improved skill set, it can go up to 25 lakhs and more.
23. Content writer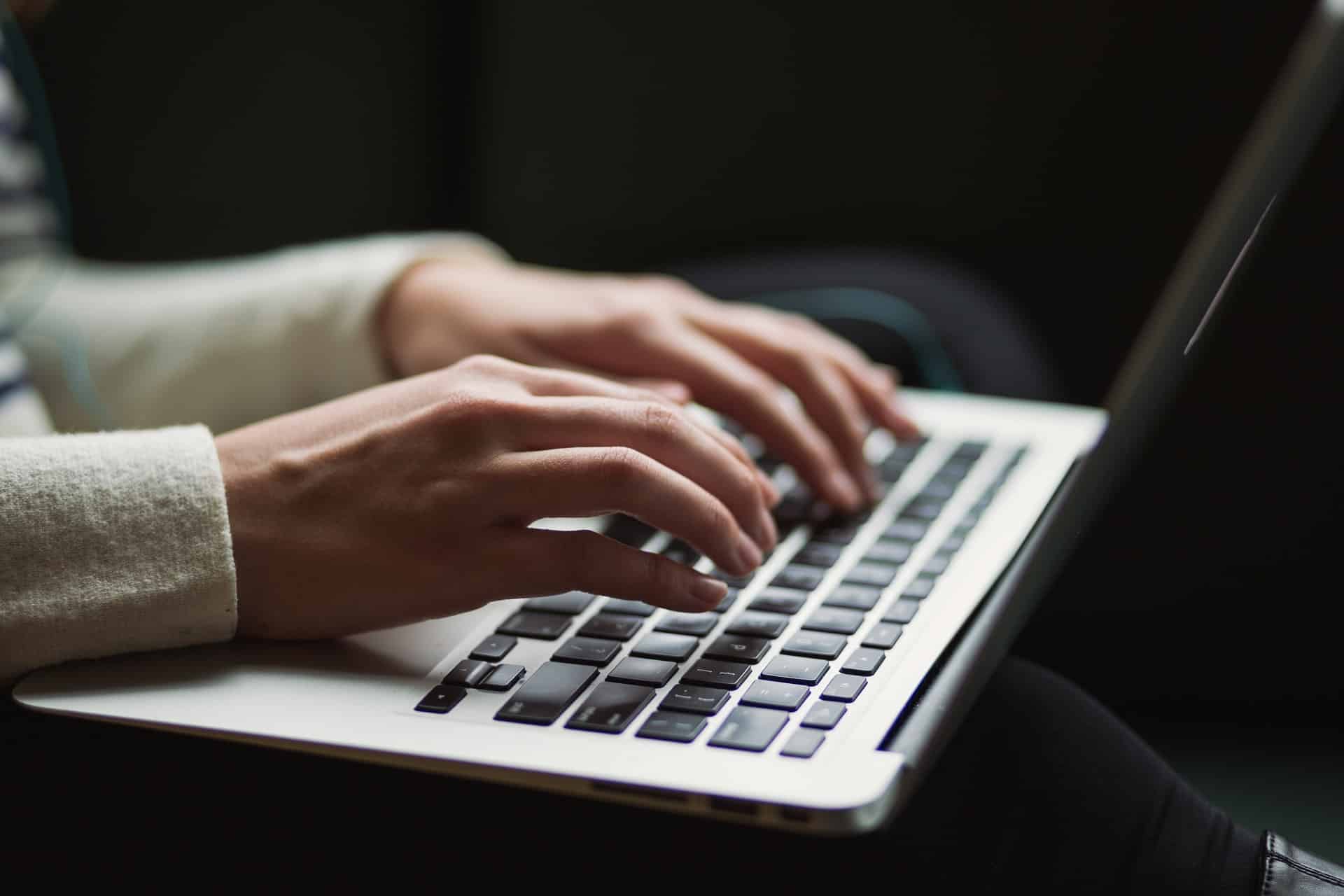 As content writing is one of the most in-demand jobs in India, it is no surprise that content writers are paid handsomely for writing exquisite content pieces for websites, blogs, resumes, SOPs, Press releases, etc.
Content writing is a highly sought-after profession in India, as businesses are realizing the importance of quality content in driving more traffic and engagement. As a result, content writers are high in demand, and those with qualified experience can command high salaries.
Content writers earn an average salary being around Rs.20,000 – 30,000 per month.
24. Chartered Accountants
Chartered accountant is a profession that can make you wealthy if you are extraordinarily smart and possess extensive knowledge about Accountancy and Business.
Chartered accountants have a high demand in the public and private sectors. It is because of the establishment of numerous startups and businesses lately. Also, the government is making certain policies, and regulations to monitor the market, due to which the role of CA has become pivotal, and the demand is rising.
CA is one of the most prestigious and respected professions in the finance departments across the country. Additionally, they play a crucial role in ensuring the financial stability of organizations and helping them grow.
Their average salary is around Rs.7 lakh per annum. However, experienced and well-qualified chartered accountants can earn up to Rs.20 lakh per annum or even more.
If you are looking for a challenging and rewarding career, becoming a chartered accountant is a great option.
Also Read: 11 Copy Paste Jobs Online Without Investment

25. Sales Manager
Sales managers in India are one of the highest-paying professionals in the country. They play a vital role in uplifting businesses by getting leads, managing sales teams and developing effective strategies. As sales managers are enormously in demand, they can earn high salaries.
If you are interested in a career as a sales manager, you can expect to earn a good salary. Having a high experience in the sales industry can even let you earn a six-figure salary. So if you're looking for a high-paying job, sales management could be the right career choice for you.
26. Civil services
Civil Services is a respected profession in India. Getting selected for the posts of civil services makes you eligible to achieve a high level of job security and perks. The salaries of civil servants are not extraordinarily high, but the perks include allowances, subsidized accommodation, electricity, water, gas, etc. making this career appealing for many individuals in India.
However, it is important to remember that civil services are also one of the most demanding and challenging jobs in terms of workload and responsibility. If you are considering a career in civil services, it is important to be sure that you are prepared for the challenges that are packaged with it.
27. Air Hostess or Cabin Crew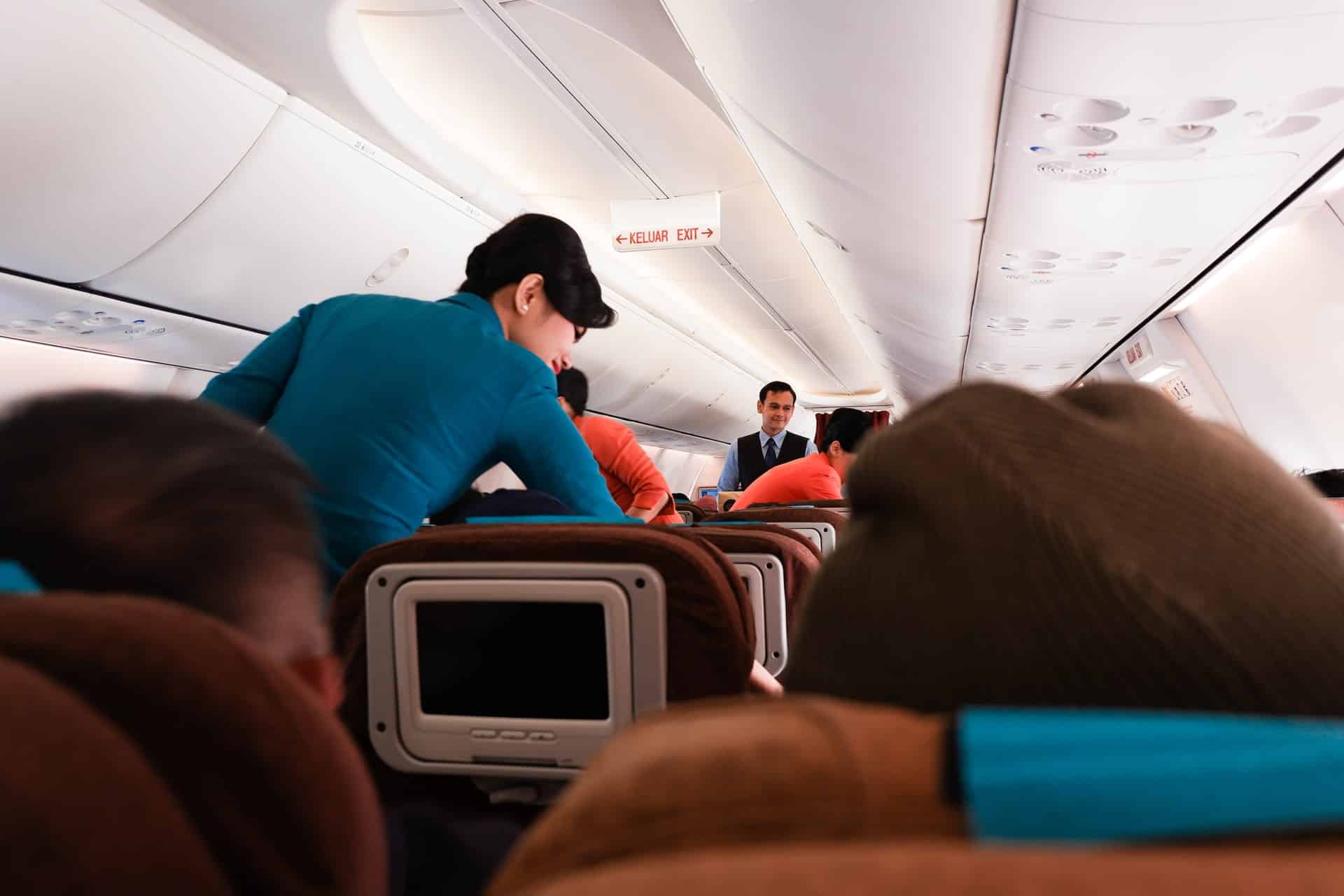 One of India's highest salary jobs in India, Air Hostess is an exceptionally demanding and prestigious profession. There are many reasons for this, but the most important ones are the high salaries and the excellent working conditions.
The best part is that you don't need higher education to be hired as an air hostess. You need to complete your higher secondary education to apply for this job.
If you want to become an air hostess or cabin crew member, you need to be prepared to work hard and make a lot of sacrifices. The benefits are that you can avail a prestigious career along with a fantastic lifestyle.
28. Aeronautical engineer
Searching for the highest paying jobs in India? How can we not mention Aeronautical engineer in this list? Although it is challenging to become an Aeronautical engineer, once you are able to go through and crack the selection process, you can make ample money.
It is a specialized field, not many people have the right set of skills to work and succeed as aeronautical engineers. The basic role of these engineers is to work with aircraft. They are responsible for studying aerodynamics, propulsion systems, and construction materials of the aircraft.
It is a profession in high demand, which is why it is equally rewarding. On average, an aeronautical engineer's income in India is around Rs.4 to 5 lakhs per annum.
In the booming economy, there are innumerable opportunities that you can pursue your career in the highest paying jobs in India. We have highlighted some of the most lucrative positions in the country that can help you make plentiful money. Keep your eyes open; as new and exciting opportunities continue to pop out, however, we will also keep you updated.
Do you have any questions about finding the highest paying jobs in India? Let us know.
Hope you find this blog informative. Stay with us for many such blogs on money-making and how to become rich fast.