Dreaming of owning your own beachfront property? Look no further! We understand that finding an affordable beach home can be a challenge, but we're here to make your dreams a reality. Whether you're seeking a tranquil escape or an investment opportunity, we have a range of affordable beach homes under $100000 that won't break the bank. Imagine waking up to the sound of crashing waves and enjoying breathtaking sunsets, all within your budget. Let us help you find the perfect slice of paradise that fits both your desires and your wallet.
Affordable Beach Homes under $100000
Not every country or city in the world can boast about having a beach. You need to be on the coast to be blessed with one. Around the world, a lot of places on the coastline have lots of world-famous beaches but not all of them have a home right at the beach that you can buy and fulfill the dream of owning a beach house. Florida is one of the places in the US and the world that is famous for its beaches and so it comes as no surprise that you can head to Florida and expect to buy a beach home priced at less than 1,00,000 dollars.
1. If you head to Vero Beach in Florida, then there are a lot of properties waiting there for you for well under 1,00,000 dollars. Like the home at 8775 20th St LOT 554, Vero Beach, FL 32966. With 2 beds and 2 baths, the house is 1,100 sq ft in total and that should be more than enough space for a young and budding family.
You can make a one-time payment of 29,995 dollars for this beach home under $100000. When you buy this home, you get yourself access to a swimming pool, guest bathroom, direct tv water, guest bedroom, fitness room, and tennis courts.
What's more, is that it's a home in a pet-friendly neighborhood that also boasts of having no felonies. You have accessibility to beaches and shopping as well as medical facilities as they are just a short drive away from your home.
2. If you head to 237 Arbor Ln, Vero Beach, FL 32960 then you might find yourself a real beauty of a house. Boasting a 1,152 sq ft area this 2-bedroom and 2-bathroom property is a real find at the price of 85,600 dollars. This house was built back in 1977 so it has been there for almost half a century now. Buying this house gets you access to a large storage shed, a wall-mounted microwave, and more.
To add to reasons to go for this property you also get access to a lot of places as the property is located decently far from places like medicals, restaurants, shopping areas, and more. With more than 1,000 views already the property might be out of your hands if you don't act soon.
3. If you are a large family looking for a beach home with several rooms, then you might want to head to 4280 29th Ave, Vero Beach, FL 32967, and check out this property consisting of three-bedroom and one-bathroom. This house is 871 sq ft in size and is available for a single payment of 95,000 dollars.
The home comes with a driveway and a central air system. This house has been there since 1955 and so it might need a little repair work here and there but that doesn't stop it from being a great buy.
Priced at 119 dollars per sq ft the home might be a real steal for anyone that goes for it. Considering that this property has more than 2,000 views it might be off the market anytime soon.
4. If you are looking for beach homes under $100000 then you shall check out this property with the address 1405 82nd Ave LOT 105, Vero Beach, FL 32966. It is priced at 84,999 dollars and was built in 1996 which makes it more recent than the other properties mentioned above. The house has a forced air system, a central cooling system, and a carport. The home is exceptionally spacious with its 3 bedrooms and 2 bathrooms that spread over a 1,248 sq ft area.
You also get access to certain facilities on buying this home and the property currently brings in a rent of 765 dollars. Be it the beach or a shopping center, all of it is just a short drive away from your new home to be what we think you should go for.
There are more than 100 such homes that you look at and buy, however, we can't mention them all here. But now that you know that there are good properties available in this category you can head to the corresponding websites and look for more such properties while we move to our next list of oceanfront condos for sale in Florida under $200000.
Oceanfront Condos for Sale in Florida under $200000
Now since we spoke about Florida and how it is renowned globally for its beaches and that is why we can't look past it when we chalk up a list of Oceanfront Condos. And so here we have Florida properties between 1 and 2 hundred thousand dollars that will allow you to wake up to the scene of the beach.
1. 5445 Collins Ave Cu33, Miami Beach, FL, on this address you will be able to find one of those Oceanfront Condos for sale in Florida under $200000. The home comes with impact doors and windows and gives you access to various stuff in and around the property. The property is priced at 1,98,000 dollars and has 1 bath. Square footage wise the property is 260 in size but doesn't forget that this home allows you to wake up to the beach view.
The home also comes with a parking space and has electric ceiling fans, heating devices, a refrigerator, and more.
2. The difference between beach homes under $100000 and above is evident when you look at the house at 3589 S Ocean Blvd 309, South Palm Beach, FL. This property is 1,016 sq ft in size. With one bedroom and two baths, the home is perfect for a new couple or family of two. For 1,95,000 dollars the home is offering you a lot more than just a place to stay. You have access to amenities like the clubhouse, elevators, and fitness centers.
Moving past this you also get a balcony, Hugh impact doors, security, electric cooling and heating devices, and a lot of kitchen appliances as well. All in all, it is a must-have home for you.
3. Who said 420 sq ft isn't enough to fit in happiness? Head to 19201 Collins Ave 303, Sunny Isles Beach, FL, and shell out 1,89,900 dollars and you would know what it means to have a 420 sq ft paradise. Apart from the understandable impact doors, this property offers you direct ocean access, gym, pool, shopping, and restaurant service within the building. Apart from that, you can also find essential stores at a walk-in distance from the location of the property.
You have valet parking and also get 1 garage space with this property. The house has a block construction style and also comes with a lot of appliances that sort out your kitchen needs.
Again, it's not like there's not more on offer but we could only list a few oceanfront condos for sale in Florida under $200000 and so you can now head out to check for more such properties as we head to yet another list. It is now time to look for Beachfront homes in the Caribbean which are again under the 100k price range. Later on, we will check out homes for sale in Florida under $100k with pool.
Beachfront Homes for Sale under 100k in the Caribbean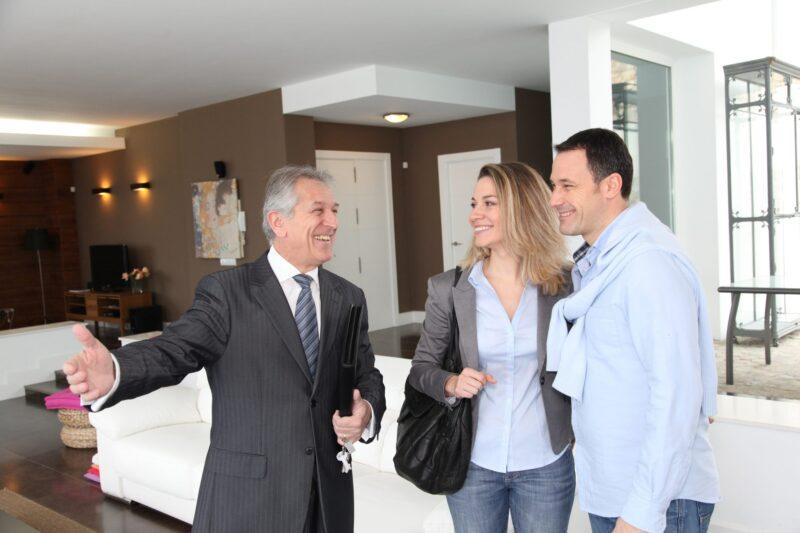 It's not just the coastal places that boast of having a good beach in their country or city. Islands also get to boast of the wonderful beaches that they might have on all four sides or otherwise. And so why not look at some Caribbean properties that have beach fronts and are priced reasonably?
If you are looking at beach homes under $100000 then you might find some good ones in the Caribbean. Like the ones at Playa Del Carmen, Mexico, US. The resort is a famous tourist destination and is providing you with a beachfront home for a price of 83,000 dollars. And it's not just the home that you are coming away with but there are also hotel-like services that are accessible to you once you own a property here.
Tulum, Mexico, US also has houses priced at as much as 83,000 dollars and it is located or happens to be another popular tourist site. The homes here have a Bohemian style and the condos here are just too good to miss out on. Some of the best beachfront homes for sale under 100k in the Caribbean might be located here and that is what makes it a place that you should check out.
If you are looking for a property with access to infinity pools, a spa, a gym, and beach clubs, and that has good rental value as well then your search might have to come to a stop at Samana, Dominican Republic, US. For 92,000 dollars we doubt there are any better offerings than this one waiting out there for you. Be it a second home or primary home a house purchased here can fulfill the criteria of either purpose.
Finding a home that fits your budget and also offers beachfront view criteria in the Caribbean might not be that easy but there are certainly more options available to those that look for it. Let us now check out some homes for sale in Florida under $100k with pool.
Homes for Sale in Florida under $100k with Pool
For some reason, Florida feels like the place to visit when in the US. Since it has beaches to offer and charms the visitors and tourists with it while also enchanting the home buyers. However, people who have a higher budget might not be able to score a beach-facing home and so for them, we need to try and come up with a list of homes for sale in Florida under $100k with pool as beach property might not come for that cheap.
1. On 704 49TH AVENUE TERRACE W, Bradenton, FL 34207 you can find a mobile home that is up for sale. The property is located centrally which means it has access to various important places which would see you travel short distances to reach places like beaches, restaurants, and more. There's much more than just this available with this property but let's not forget the pool criteria. This house gets you access to the community pool and other facilities offered by them.
The home has an area of 1,078 sq ft in which you get 2 bedrooms and a bath. You also get various cooking and heating systems already set up so no need to worry about that as well.
2. For 84,900 dollars you get a home the address to which reads 5541 BAY BOULEVARD #307, Port Richey, FL 34668. It is a Condo that is up for sale and is located in the Miller's Bayou neighborhood. The house area is 806 sq ft and in that, you get 1 bedroom and 1 bath. But apart from that you also get access to a community pool and a private screened porch. You also get a home that is fairly distanced from various facilities like cinema halls, schools, hospitals, and more.
Brasher Park, Hudson Beach, and Green Key Beach are also just a few minutes from this place which makes it like a hub in itself where you have all the good attractions located around you.
3. This may be far from what the beach homes under $100000 offer but priced at 65,000 dollars the house at 225 Windsor #J, West Palm Beach, FL 33417 is no less than a bargain in itself. This condo is offering 1 bed and 1 bath in a house area of 585 sq ft. And to replace the beach view this home comes with a garden view and also gives you access to amenities such as a swimming pool, game rooms, fitness center, and more.
You also get complimentary bus services that help you with local transportation when you buy this home which is just another benefit of owning this lovely place.
4. Marked very close to the $100k mark we have this house with 1 bed and 2 baths priced at 99,995 dollars. Located at 527 Burgundy K, Delray Beach, FL 33484 this home comes with a garden and pool view while also being well-lighted during the day. Buying this property makes you a member of a gated community that offers bus services and access to pools in addition to clubhouses and restaurants.
The view is the main selling point of this house but that does not mean you should not know of the golf course or the Burgundy pool that you also get access to when you buy this house. Now you know about some homes for sale in Florida under $100k with pool.
Also Read: Is Real Estate Investment Trusts a Good Career Path?

Oceanfront Homes for Sale under $200000
It's not just Florida that has got Oceanfront homes for sale under $200000 for you to look at. Across the US there might be a few more places with the same or even better offerings when it comes to oceanfront homes and so why not look at a few listings from popular websites?
1. Head to 2250 New River Inlet Road UNIT 114, Sneads Ferry, NC 28460 and you will find a nice home priced at 1,75,000 dollars which is down by 10,000 dollars. Built-in 1980 this is a Condominium that would make you the owner of a house that is merely a few steps away from the ocean. If you are impressed already you might be overjoyed to hear of all the appliances and interior, and exterior details that come with this home.
Put it up for renting or make it your second house. It suits both these purposes and that is what distinguishes it from beach homes under $100000.
2. If you are willing to spend 1,90,000 dollars then you can get the house located at 2182 New River Inlet Road UNIT 372, North Topsail Beach, NC 28460. And trust me you want to have this 1 bedroom and 1 bath consisting house for it comes with a 532 sq ft area that also happens to face the ocean. You also get an onsite parking spot and more importantly you get a fully renovated house. The home also covers various master and flood policies and can be used as a second home or rent it around the year to bring a more than decent income.
The home was built in 1981 and offers forced air central air systems. With the cut in asking price, you can expect this property to be off the market sooner or later.
3. It's not just the readymade homes facing the ocean that you can opt to buy. For 50,000 dollars you can buy a non-conforming lot at 320 Topsail Road LOT 1, North Topsail Beach, NC 28460. It is not buildable for now due to various reasons but makes for a good investment at its price. And it is a property like this whose price may shoot up significantly when it does become buildable since it is also an ocean-facing plot.
You might not have a second home or a place to rent out but if investments attract you then this is surely a plot that you need to look at and consider buying.
4. On 2224 New River Inlet Road UNIT 234, North Topsail Beach, NC 28460 you can find one of the most affordable oceanfront condos in Topsail. For 1,87,000 dollars you get this property that has 1 bed and 1 bath. It comes with a space heater and parking also should not be an issue when you buy this place. It covers an area of 532 sq ft.
The house was built in 1981 and has been remodeled. The house is located on the second floor and has hurricane shutters to ensure your safety. You might want to rush to check this one before you lose out on it.
In conclusion, there are numerous affordable beach homes available that fall within the budget of $100,000. These properties provide an opportunity to own a seaside retreat without breaking the bank. With careful consideration and exploration, one can find a charming beach home that offers both affordability and the allure of coastal living.