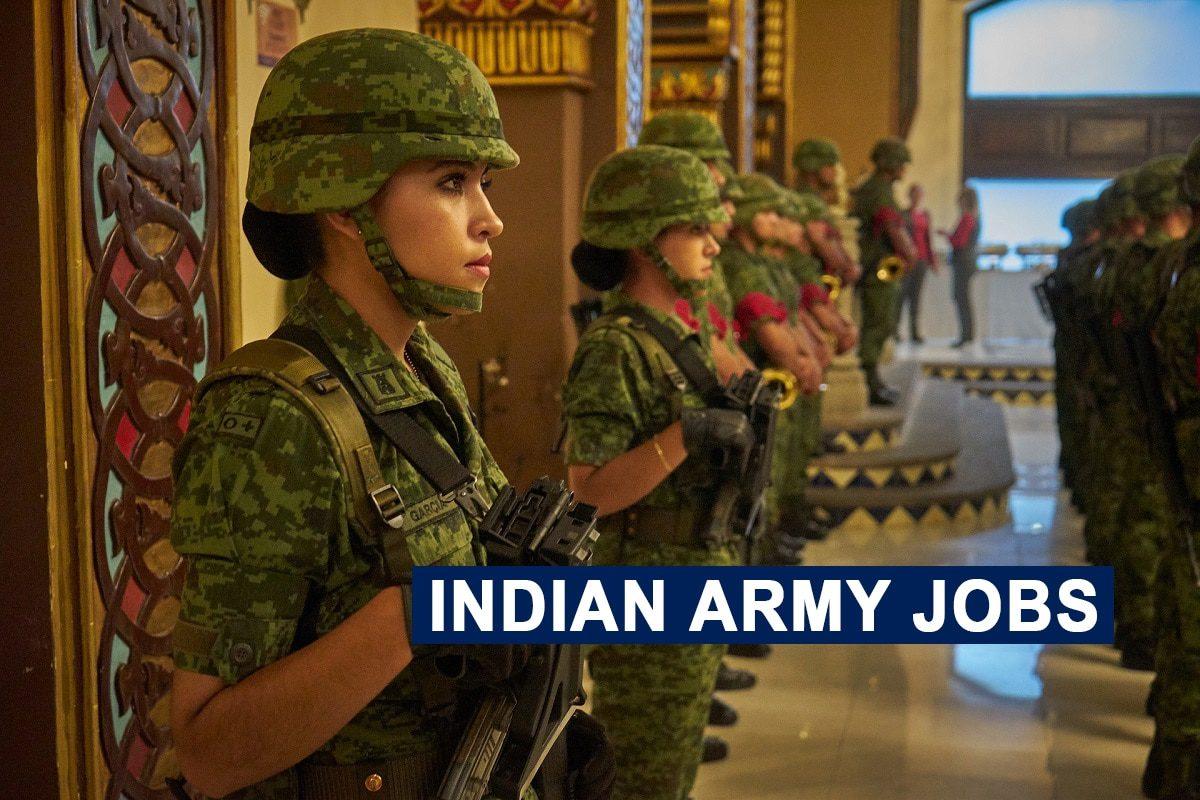 You must have watched various movies based on the Indian Army, such as Border, Tango Charlie, LOC Kargil, etc. After watching them, one question must have struck in your mind that no women are fighting alongside men. This makes many people think that are there any army jobs for girls in India or not?
The answer to this question is yes; there are various army jobs for women in India. In fact, recently, in February 2020, the Supreme Court gave an order that the women should also get a permanent commission (P.C.) in the Army. Also, as per the rule, female army officers would be eligible for command posting as well.
Previous Situation
You might get amazed to know that before 1992, women were not even allowed to apply for armed forces, and this territory was solely under men. This means that there were no army jobs for girls in India before that. After 1992, all three pillars of our defense sector, the Army, Navy, and Air, opened the gets for women.
This was great news for women as they also got an opportunity to serve their nation plus prove their skills.
How to Apply For Army Jobs For Girls In India
As per the Short Service Commission scheme, females who wish to join the Army can do, but for a total period of 14 years, now, they can enter into any field such as Engineering, Law, Medicine, Logistics, etc.
There are three distinct ways through which you can join the Indian Army-
1. The UPSC (SSCW, Non-Technical entries)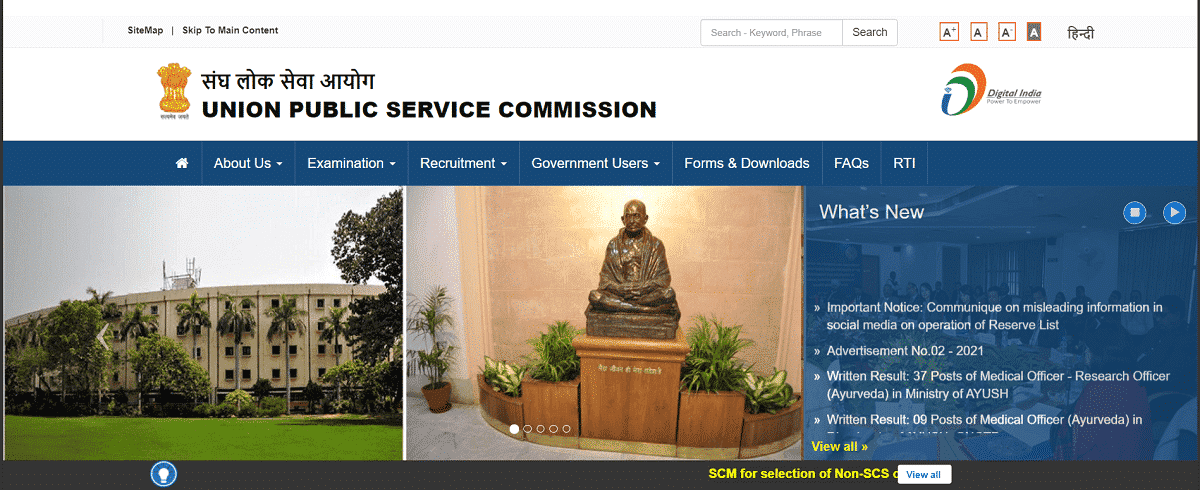 People who are from non-technical background comes under Short Service Non-Technical Commission. This exam's selection is made by a written exam, which is done by UPSC twice a year. All the candidates who clear this exam are called for the interview, which is conducted by the Service Selection Board (SSB).
All the candidates between the age group of 19-25 years can apply for this exam. They only select 12 candidates through this process who are eligible to enter the Indian Army. You can Apply Online on UPSC Website as per the dates given in the notification issued in Jul and Nov.
Eligibility
Qualification- Can be a graduate or a postgraduate from a recognized university.
Notification Published in Employment News and leading Daily News Paper.
Notified by UPSC under the aegis of CDSE in July and Nov
Marital Status- Unmarried
Age- 19-25 years
Examination- Mandate to clear the Combined Defense Services Examination
Duration of Training- 49 weeks
Place of Training- Officers Training Academy, Chennai
The Non-UPSC (SSCW)- In this section, there are two categories-
Visit Now
2. Short Service Commission (National Cadet Corps)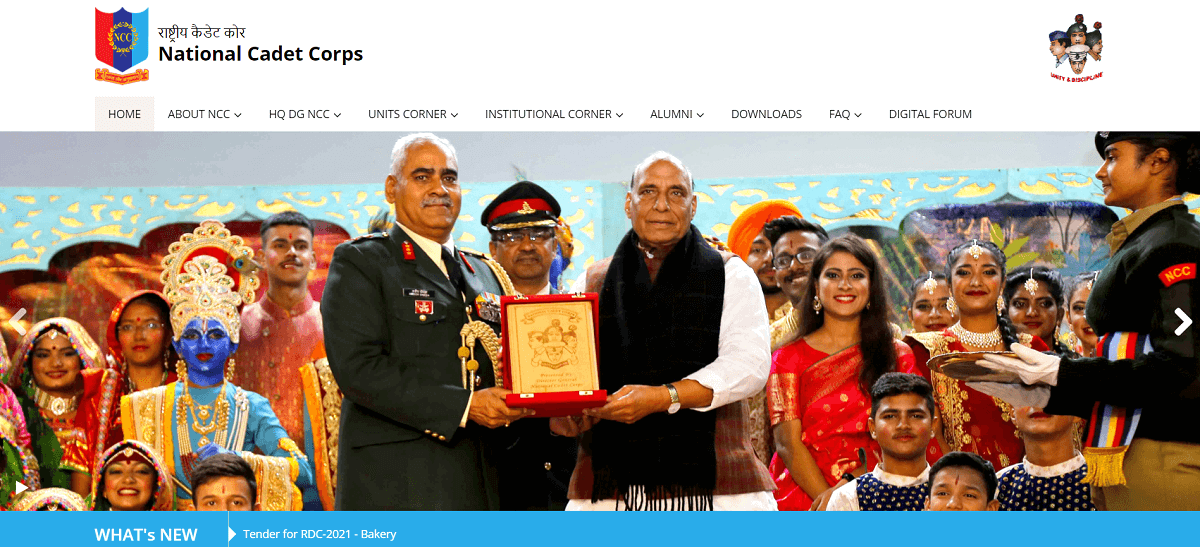 NCC is a youth development organization that offers young individuals basic military training in small arms and parades. This is one of the most common ways for girls to enter the Indian Army.
The age limit stays the same 19-25 years, and the vacancies open twice a year, and only eight selections are made through this method. You can apply online as Notified in the Notification through NCC Date.
Eligibility
Qualification- For this, you do not have to give a written exam, but it is compulsory for you to complete a minimum of 2 years of NCC in the senior division. Also, the female should be a graduate with a minimum of 50% aggregate marks.
Age- 19-25 years
Marital Status- Unmarried
Duration of Training 49 weeks
Place of Training- Officers Training Academy, Chennai
Visit Now
3. Short Service Commission (Judge Advocate General)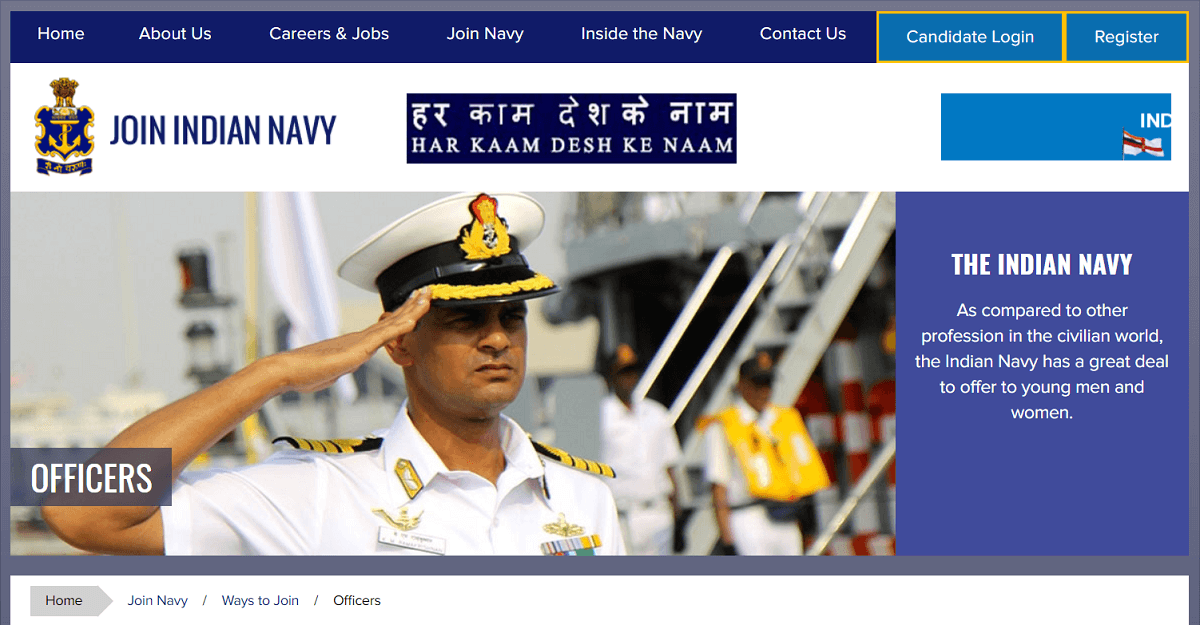 If you have complete your LLB with a minimum of 55%, then this can be an excellent opportunity for you to apply for the Indian Army and serve as a Judge Advocate General. Here, the age limit changes from 21-27 years, and through this method, a total of 8 candidates are selected.
The Judge Advocate General's role is to render help to the military in matters related to court-martials and military law.
Eligibility
Marital Status- Unmarried
Age- 21-27 years
Education- Graduated LLB with a minimum of 55% and registered with the Bar Council of India/State.
Duration of Training- 49 weeks
Place of Training- Officers Training Academy, Chennai
The training starts after the candidate passes the interview with SSB and then clears the medical test done at the military hospital. Training starts either in April or October.
Visit Now
4. SSCW Technical Entries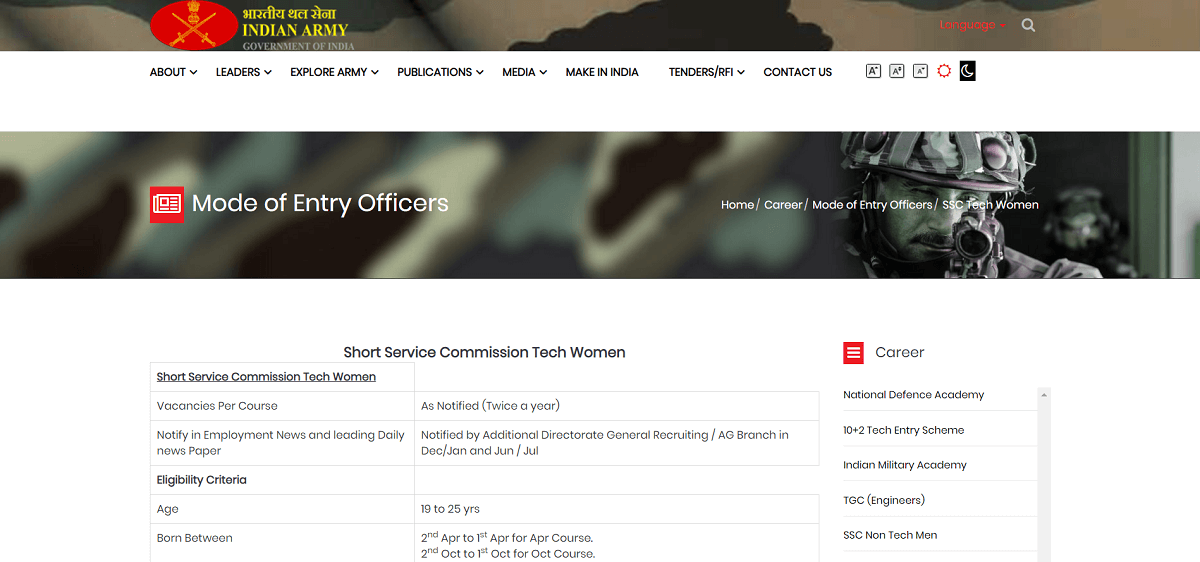 All the females who are from a technical background and possess a degree in Engineering can apply for this exam. Candidates from the age group of 20-27 years are eligible to be hired under A.G. Branch/ Directorate General Branch. They select 40 candidates every year for this post.
The selection in this process is made solely based on merit, and there are no written exams conducted for it. The candidates are selected as per their cut-off percentage of the marks obtained till the 6th semester.
Eligibility
Qualification- Completed Engineering in the notified discipline
Marital Status- Unmarried
Age- 20-27 years
Duration of Training- 49 weeks
Place of Training- Officers Training Academy, Chennai
Military Nursing Service- It is an excellent opportunity like other army jobs for women in the Indian Army i.e., becoming a nurse. There are two positions available for women in this which are, short commission and permanent commission.
Eligibility
Education- Masters /PB / B.Sc in Nursing. She should be a registered nurse and midwife from a State Nursing Council. Also, they should have Physics, Chemistry, and Biology in their 12 class.
Age- 21-35 years
Visit Now
5. Indian Air Force jobs for women in India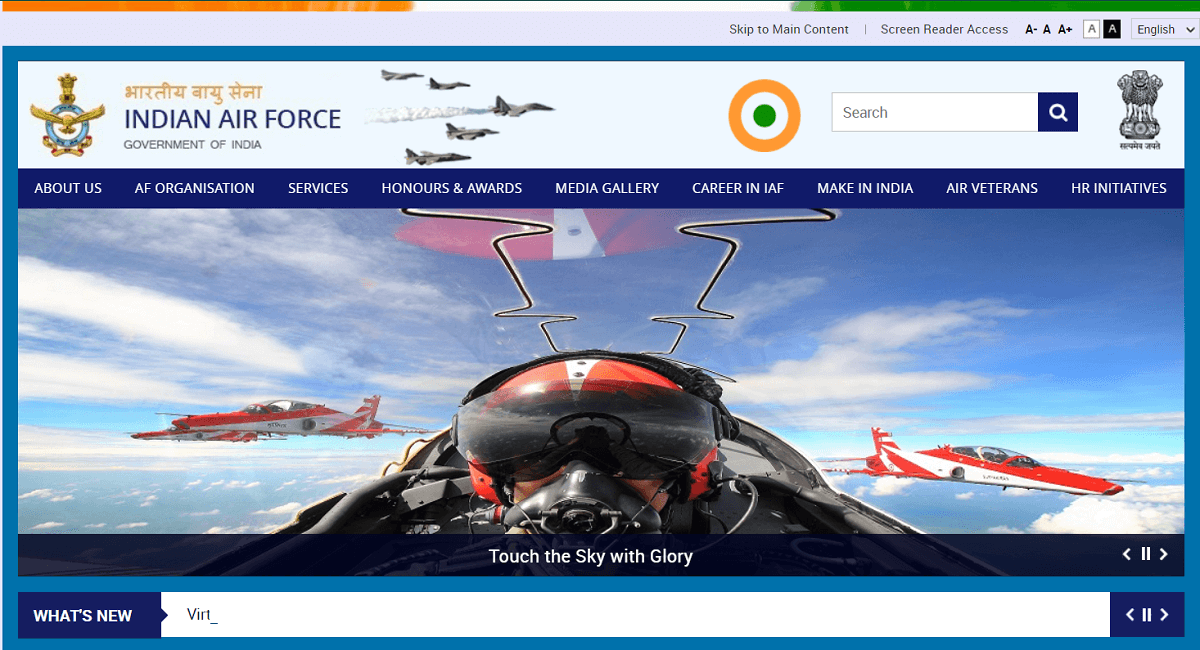 Earlier, IAF jobs were not opened for females, but in 2015, they opened new combat Air Force jobs for females as fighter pilots, adding to their role as helicopter pilots. Today, IAF has more than 100 female pilots. To join IAF, you would have to pass the AFCAT exam that happens twice a year, usually in February and August.
If you clear the exam, then they call the candidate for the Air Force Selection Board Interview. After clearing the interview, they go through a medical test, and once the medical examination is passed, then they get the offer letter. Through AFCAT, females can enter into three segments-
Flying Branch: This is one of the best army jobs for girls in India as a lot of girls desire to join this segment as it is exhilarating. In this, they can apply for Short Service Commission that extends for 14 years. There are many job positions in the flying branch, such as they can fly fighter planes, transport/cargo aircraft, helicopters, etc.
Eligibility
Age- 20-24 years
Education- You should possess a graduate degree in any course or B.tech. Degree with an aggregate of 60% marks. There is a compulsion that you should have Math and Physics in 12th class with a minimum of 60% marks.
NCC special entry- If you have an Air Wing Senior Division "C" certificate holder of NCC, you can directly apply for the Flying Branch of IAF. If you have a valid commercial pilot license, then the upper limit of the age increases to 26 years.
Ground Duty (Technical Branch): Females who have done engineering can apply for this army job. The age limit for women who can apply for it should be 20-26 years. There are two types of services, and the educational qualification required for them are-
Aeronautical Engineer (Mechanical): In this, there are two types of requirements, and you can fill any one of the following to become eligible-
Minimum 4-year degree course with an average of 60% marks and qualification in at least eight subjects out of 18.
Should have passed section A and B exam of Associate Membership of Institution of Engineers or Aeronautical Society of India in regular courses.
Aeronautical Engineer (Electrical): In this as well, there are two types of requirements, and you can fill any one of the following to become eligible-
Minimum 4-year degree course with an average of 60% marks and qualification in at least eight subjects as per notified in the advertisement.
Passed Section A and B exam of Associate Membership of Institution of Engineers, Aeronautical Society of India, or graduate membership exam of the Institute of Electronics and Telecommunication Engineers in regular courses.
Ground Duty (Non-Technical Branch): Many departments come underground duty, such as accounts, logistics, administration, etc. Your role would be to control air traffic, managing inventory, funds, etc. There are five types of job that comes underground duty, let us know about them in detail-
Administration: In this department, women are selected for doing duties like Air Traffic Controller or Fighter Controller. The eligibility for this role is that the age should be 20-26 years. You should have completed your graduate from any recognized university with a minimum of 60% marks.
If not, then the other criterion is that the candidate must have passed Section A and B examination of Associate Membership of Institution of Engineers (India) or Aeronautical Society of India from a recognized university with a minimum of 60% marks.
Accounts: This is again one of the best army jobs for girls in India, particularly those who have done B.Com. If they have complete B.Com with a minimum of 60% marks, then you can apply for the accounts job.
Logistics: This department mainly takes care of the material management of all the Air Force resources. This department's eligibility is that you should possess a graduate degree in any field and passed it with a minimum of 60% marks.
If not, then the other criterion is that you should have passed section A & B examination of Associate Membership of Institution of Engineers (India) or Aeronautical Society of India with a minimum of 60% marks.
Education: If you wish to join this department, then you should get at least 50% marks in M.A. or M.Sc. in any of the following subjects-
Computer Science
Psychology
Chemistry
International Relations
English
Physics
Management
Defense Studies
Mathematics
Statistics
MBA
MCA
Journalism
Public Relations
Mass Communication
In graduation, it is a mandate to get 60% marks from a recognized university.
Meteorology: You should have a postgraduate degree with minimum marks of 50%. The post-graduation degree should be in any of the following subjects-
Ecology & Environment
Geography
Statistics
Mathematics
Environmental Science
Computer Applications
Geophysics
Oceanography
Applied Physics
Environmental Biology
Agricultural Meteorology
Graduation should be in Math and Physics with a minimum of 55% marks.
Visit Now
Also Read: How to Become Air Hostess in India? Qualification, Courses & Jobs
6. Indian Navy jobs for women in India
Now, women are straight away appointed in the Indian Navy on Short Service Commission. Applicants for every post are invited via advertisements published in renowned newspapers and employment two times a year (Feb to May and August to November).
Once all the applications are received that, the candidates are selected for the SSB interview.
Here are the few branches where the women can be selected as SSC officers-
Air Traffic Control Officer (ATC): In this role, their responsibility would be to control and navigate the aircraft both ashore and afloat. The age criterion for this job role is 19.5-25 years. They should have Physics and Math in 12th standard and should have a degree in B.E. or B.Tech.
Observer: The observer's role would be to operate some of the ship's equipment, such as sonics, sonars, communication devices, etc. An observer's eligibility criterion is that the age should be 19-24 years and should have Math and Physics in 12th Furthermore, a B.E./ B.Tech degree in any subject.
Law: The age group required for this army job should lie between 22-27 years, and they should have a law degree.
Logistics: The job role for logistics is very different in the Navy and Air Force. Here, they would have to manage the ship's day-to-day material requirements, plan, forecast, and execute the budget plus inventory management of the spare parts.
Here are the three distinct branches that come under logistics-
For Logistics Cadre: The age limit is 19.5 to 25 years and B.E./ B.Tech in any subject with 1st class. Another criterion is MBA with 1st class or B.Sc/ BCom/ B Sc (I.T.) with 1st class and P.G. Diploma in Finance/ Logistics/ Supply Chain Management/ Material Management or MCA/ MSc (I.T.) with 1st class.
For Works: The age limit remains the same 19.5 to 25 years, and you need a degree in either B.E/B.Tech or B.Arch
For Catering: This might sound interesting to a lot of females who love cooking food. The age limit is the same as above. A postgraduate in M.Sc (Hotel Management)/ MBA (Hotel Management)/ B.Sc. with 1st Class and P.G. Diploma in Hotel Management.
Education: The age limit for entering this department is 21 to 25 years. Education qualification required are-
A degree in Mechanical Engineering, Electrical Engineering or Engineering in Computer Science/ Technology
Master's degree in computer application or computer science. Must have studied either Physics or Maths at their graduation level.
A postgraduate degree in Humanities (Economics/History/Political Science)
Naval Architecture: The age limit for applying in Naval Architecture is 19.5-25 years, and you should have got a minimum of 60% marks in B.Tech/B.E in any of the following streams- Civil, Metallurgy, Aeronautical, Mechanical, or Naval Architecture.
Visit Now
About SSB Interview
SSB stands for Service Selection Board. It is a five-day selection procedure through which candidates are selected for the Indian Army, Navy, and Air Force. There are two stages in this interview.
You will go through a screening test, Officer Intelligent Rating test, picture perception, and description test
in the first stage.
There are psychological tests, group testing officer tasks, personal interviews, and conferences in the second stage.
All of them are elimination rounds; candidates who would pass all of them would go for a medical test. Once you clear the medical examination that, you are placed in the branch as per requirement.
Female Recruitment Test
Women who wish to be a part of the Indian Army family have to clear the medical test. These are the following things that are checked-
The candidate must be in good health, and they should not have any sort of infection in terms of both physical and mental health.
Hearing should be normal from both ears, and there should be binocular vision in both eyes.
Must be able to read from a distance, i.e., 6/6
Candidates should possess a full set of teeth and a minimum of 14 dental points.
For females, the minimum height requirement is 152 cms.
No history of mental breakdown
The candidate should have no diseases such as piles, bone issues, etc.
How to Apply for the Indian Army?
You might see numerous army jobs for girls in India, but the question is how to apply for them? There are very straightforward steps that the candidates need to follow for applying to the Indian Army. Here are the steps-
Step- 1- You can apply easily online; you do not need to go anywhere and stand in line to fill the form. Open the website of the Indian Army and click on the home page.
Step2- On the home page, you will see the "Latest Army Recruitment" notification; click on that, you will see a link, open and it will redirect you to the online registration form
Step 3- Now, you can apply for the Indian Army female recruitment; enter the required details such as education, personal, etc. Upload the required documents and sign them. Click on submit, and do not forget to take a hard copy of it for further reference.
State-Wise Indian Army Female Recruitment 2021
| | |
| --- | --- |
| Himachal Pradesh | Sikkim |
| Meghalaya | West Bengal |
| Karnataka | Kerala |
| Chhattisgarh | Assam |
| Bihar | Goa |
| Andhra Pradesh | Haryana |
| Telangana | Uttarakhand |
| Maharashtra | Punjab |
| Jharkhand | Tamil Nadu |
| Uttar Pradesh | Gujrat |
| Jammu | Bhopal |
| Rajasthan | Chandigarh |
| Nagaland | Arunachal Pradesh |
| Odisha | Delhi |
| Tripura | |
Requirements to keep in mind while applying for Army Jobs
A couple of years back, men were allowed to apply for army jobs even if they were 10th or 12th pass for some positions. But later, this rule was approved for women as well, and there are numerous army jobs for girls in India which they can apply even after passing 10th or 12th. Although most careers require a graduate degree, yet there are a few army jobs that can be done even after passing school.
Education Qualification is not the only criteria; other factors such as height should be 142 cm and weight at par with Army Medical standards. When you apply for an army job, you should be healthy both physically and mentally.
Let us have a look at the requirements in army jobs for women in India-
Physically and Mentally fit: As mentioned above, the foremost thing required is that a female should be physically and mentally fit for applying for a job in the Indian Army. It would help if you had the strength to fight with the enemies and match with the men in the team.
Their training is very rough; hence you should have the physical ability to deal with such training, plus mental strength is required to pact with the harsh environment.
No special treatment: Do not expect any kind of special treatment because of gender in Army. Keep in mind that female problems like menstruation, etc., would not be considered or given preference while training or any other situation.
Another important thing is that you would not get time to focus on your appearance, hence keep it low-maintenance such as short hair that would be easy to manage, no long nails, etc. You should also learn to live in uncomfortable situations as you might have to live in extreme hot or cold weather. There would be luxuries provided during training, plus you will also have to live in inhospitable places to complete missions and tasks.
Change in relationships: You would see a drastic change in your relationships, and the idea of a relationship would change a lot. You would not be able to give much time to your family and would not be able to spend a lot of time at your place. Thus, you should join the Indian Army, keeping in mind that family would be second and the country would come first.
Also read: 30 Best Home Based Business Ideas for Housewives & Moms
Benefits of Indian Army Jobs for Women
After looking at the requirements if you make your mind to join the Indian Army, then here are the benefits for you which might influence you to join them:
Job Security: There are no private-sector jobs that offer job security, but all the army jobs for girls in India provide complete job security. In private-sector jobs, you are never sure about job security, but if you are in the Army, then job security is something you will never have to be worried about.
Equal opportunities: Along with job security, you get equal opportunities in aspects of rank and salary; the reason behind it is that armed forces are different from other sectors where women are not treated equally.
The only motive for joining the Army is protecting the country, and there is no personal motive; hence equal opportunities are provided to both men and women without any partiality.
Respect: Without a say, Army people are respected by every citizen in the country. If any female gains a high position, she is considered an inspiration, and people look at her as an ideal. Respect is something every female looks for, be it in the job, home, or at any other place.
After retirement benefits: This is another factor many females opt for army jobs because private-sector jobs never offer post-retirement benefits, and you would have to rely on your savings after retirement. This is not the case with army people. They get a pension, i.e., around 50% of your total salary, but they can also enjoy other facilities such as an army canteen, an army hospital, etc.
Other benefits:
Death cum retirement gratuity
Insurance cover and free medical treatment
Resettlement opportunities
MBA program for retired officers
Personal Security: Females are mostly concerned about their security. You must have heard several sexual harassment and molestation cases in offices, but that is never the case in the armed forces. Here the women are completely safe, and it is said to be the most secure department for women to work in India.
Salary Benefits: Well, the pay is not the motive while joining the Indian Army, but still, it is a significant factor. Females are given equal pay as men. The pay is determined as per your rank, and it increases as your rank rises. In fact, the salary structure has changed a couple of years back, and it has increased significantly. Along with the salary, the other benefits that the army people can enjoy are-
Insurance
Free-medical treatment in the army hospital
Free rations, get a lot of products at subsidized rates in the canteen
Sports, mess, and club facility
Special access to remote locations
You get a stay at fully-furnished accommodations by Army
60 days annual leave, 20 casual leaves and can also do leave encashment up to 300 days
Authorized stay in a 5-star hotel
Free vacation and air travel every alternate year to any part of the country
Travel in Indian railways at 50% cost
Join the Indian Military Army­: Except for the benefits mentioned above, another advantage of joining the Indian Army is that there is an amazing sense of community here; you would like a family. Your kids will get the best education, and children grow up with more confidence and strength. Additionally, you get to travel and live in some fantastic places in the country.
Facilities in Indian Army
There are various benefits in army jobs for girls in India, although they are the same for men too as there is no partial treatment in Army for men and women. Here are some significant facilities that are worth knowing-
Accommodation Facilities: The first thing you can be sure of is a house; there are no or very few private jobs where they give you an accommodation facility. In Army, you get a clean home with a good environment and good neighborhood. They provide you house in army cantonment where roads are plain & clean, lush green vegetation, and complete security.
You get army quarters that are equipped with all the modern facilities, and in case if you face trouble with anything, you just need to give a call, and someone would come and fix it. There are grounds, clubhouses, and other such places made particularly for army people.
Medical Facilities: In today's time because of the sedentary lifestyle and junk food, people's immune system is weak, and they get ill very quickly. Therefore, they spend more on medications and treatments. But, all the medical treatment is free for army people.
Army hospitals have a great infrastructure; they are equipped with the latest medical technology and are very clean and hygienic, unlike other government hospitals.
Canteen Facility: The canteen facility for army people is a big blessing in today's time when the prices of everything are touching the sky. The things you buy from here are at a very reasonable rate. Almost everything is available in the canteen, such as groceries, personal care, electronics, vehicles, and much more.
Educational Facilities: Providing good education for children is no cheaper. But, if you are an army person, you do not have to worry about education expenditure as here you can get all the facilities like a private school with good teaching staff and all of this with the economical fee structure. They also give scholarships to the students, take kids for a picnic, and conduct regular sports events.
Life of an Army Person (Daily Schedule)
Army jobs for girls in India might seem easy, but that is not the truth as you have to make a lot of sacrifices for it. But, do not worry the life is happening as an army person, and you will never get bored. Let us see what would be your daily schedule as an army woman:
Morning Schedule: Your day would begin at 5 a.m., where you meet your fellow mates for P.T. (physical training) for 45 minutes. You need to ensure that you are appropriately dressed in clean clothes as higher inspectors would check if everything is followed or not, else they punish you.
After the P.T. is over, they are given a break, and then a tasty and healthy breakfast is provided in the Army mess. Once breakfast is over, you can go to your assigned duties.
Afternoon Schedule: Now comes the lunch break, which is relatively longer. It is from 12.30 p.m. till 2.30 p.m. During this time, soldiers can have their lunch, take a nap, or do anything that they want. It is a mandate to play a sport after lunch. The game can be of the soldier's choice. After this, the soldiers can do their duties and spend the rest of the day as per their choice.
Recommended: 30 Best Jobs For Women In India
Being an army person is one of the most respectable jobs in India. There are a plethora of army jobs for girls in India; hence if you are eligible and want to join the Army, then there are a lot of options for you. Remember, for every achievement, you have to make sacrifices, and the same goes here. You will have to sacrifice your old habits, lifestyle, and relationships to achieve a good position in the Indian Army.