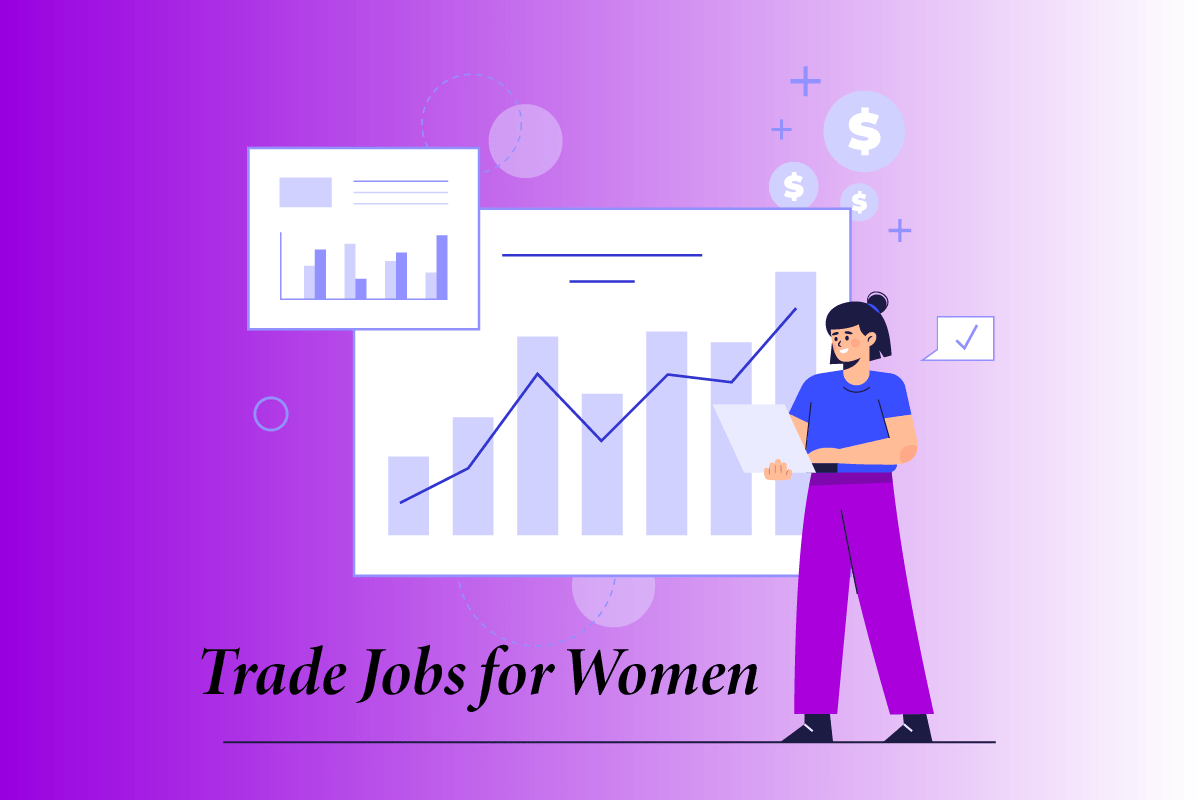 Women of today are increasingly involved in the job sector and want to become financially independent. There are ample types of jobs available for women these days even in fields which were traditionally dominated by men. The Trade sector is an example of this. Over the years, many new jobs have opened up for women in trades. These jobs provide wonderful opportunities for women to acquire new skills and earn a decent income. In this article, we will list the best trade jobs for women.
What is a Trade job? 
A trade job is a type of work where you need advanced training. You need to acquire some skills that will help you excel in these jobs. Having a bachelor's degree is good for you to opt for any desirable job. In short, a trade job is a kind of occupation that requires specialized skills through an advanced training process. You can go to trading schools or community colleges to acquire a certification. These sorts of jobs include the construction or healthcare industries, and digital development works as well.
20 Best Trade Jobs for Women to Explore
Trade jobs do not always involve heavy weight lifting work that you need to do where a lot of physical strength is required. They can be technical as well. Advanced training in the profile of your choice will help you grasp more knowledge and make your skills better. Let us begin our list.
1. Makeup Artist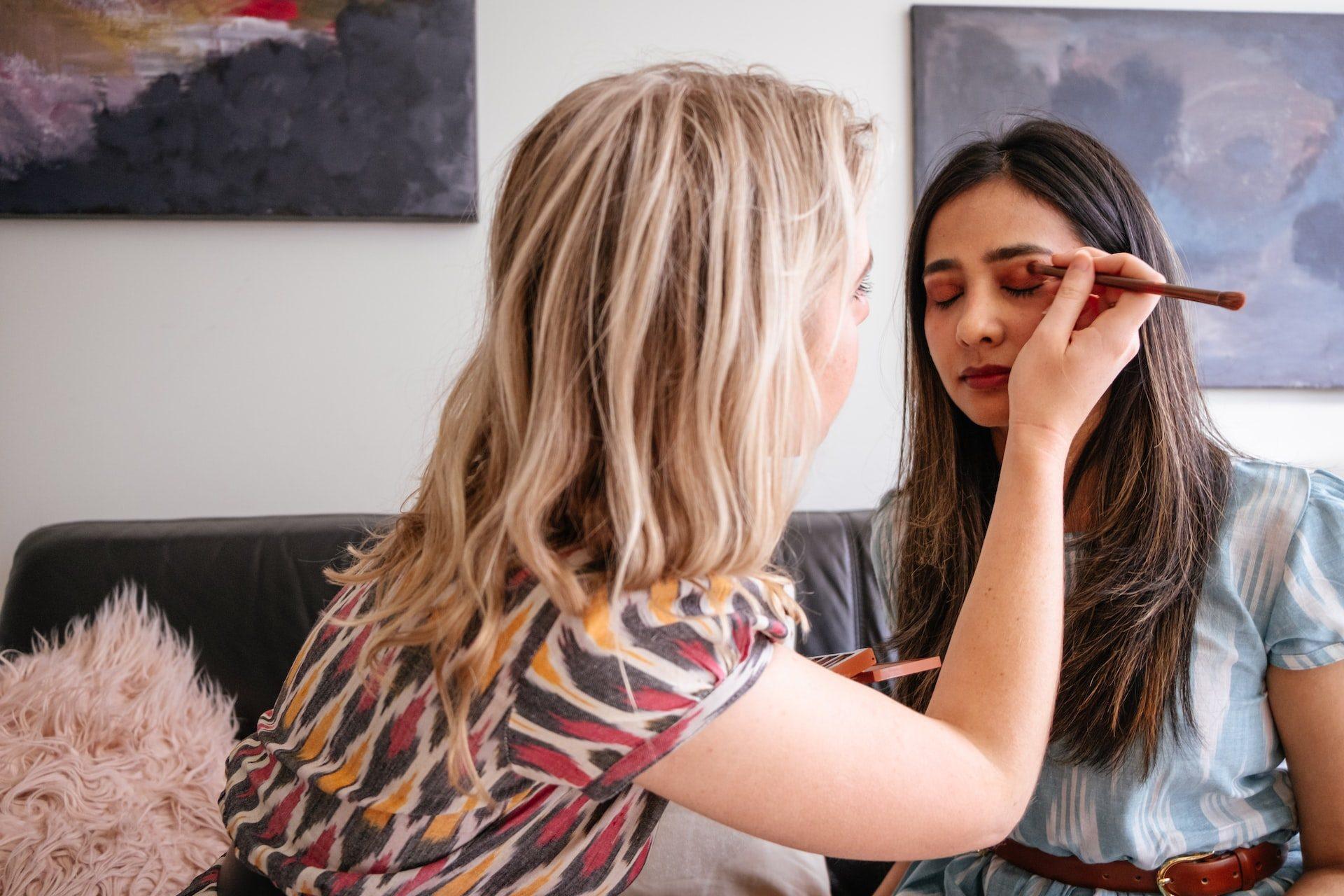 Numerous trade schools offer dynamic courses for makeup artists. It is one of the most desirable and loved jobs of a female. The career possibilities are pretty high. You can work endlessly in your parlour or with others to learn to work professionally. Entrepreneurship as a makeup artist pays the best. The average salary is around $32,663 to $43,875 per year. Try this outstanding profession and get involved in the film industry to make your name with your smart makeup creative tricks.
2. Dental Hygienist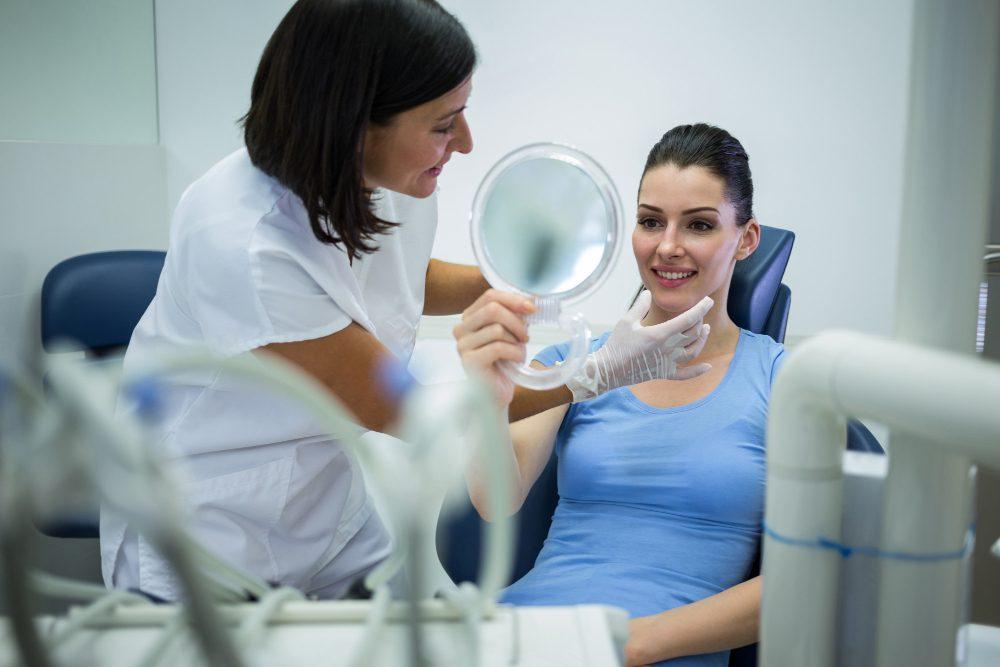 It is one of the best trade jobs for women and the highest-paying in-demand job globally. Especially in Canada, you will find many dental hygienists who offer services like cleaning teeth, oral health, and checking patient pulses and blood pressure. You will look into fluoride treatment, sealants to strengthen patients' teeth, cavities, and examination of gums. The role is not typical of a dentist but is associated with it. It is a perfect job for you if you are likely to work in the medical department. Women in trades jobs like Dental hygienists get around $62,244 to $90,968 annually.
3. Construction Manager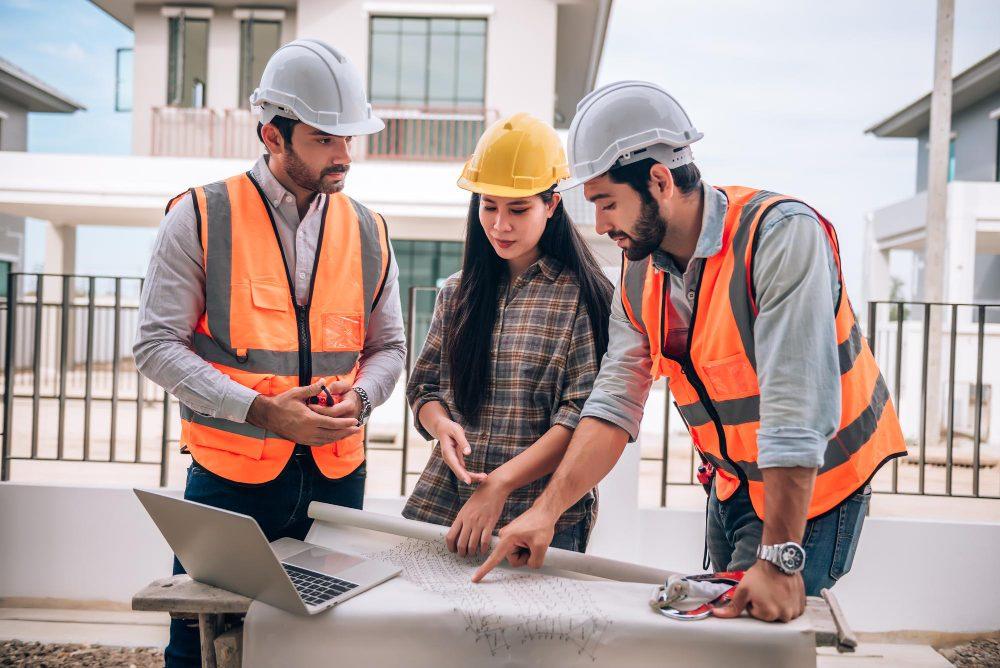 There is a list of female trade jobs; one is Construction Manager, which fetches you a good position in terms of both work and money. The construction manager requires good skills and construction knowledge. It requires multitasking skills involving schedules, budgets, quality controls, timelines, and even safety. If you fetch a Diploma in Construction Management or Construction technology, you can do a good job in supervising construction sites. As per the analysis, you'll get around $67,487 to $122,500 yearly.
4. Automotive Service Technician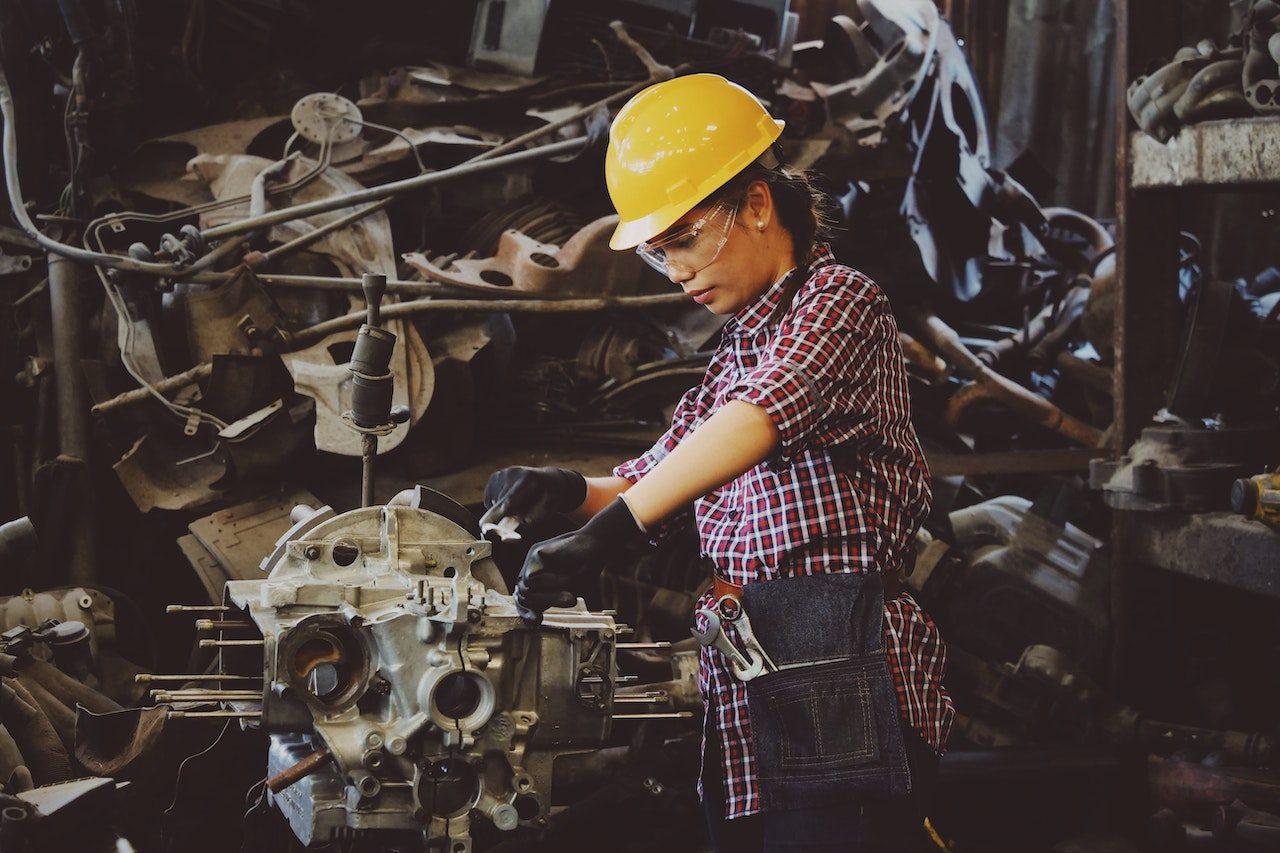 One of the most desirable jobs is automotive service technician or mechanic. It is popularly a male-oriented job that females have now taken over. The women in trades jobs as automotive service technicians repair and maintain the diverse systems. The female customers feel more confident explaining the work to a female worker and getting it fixed on time. An associate degree in this automotive industry will help you immensely. Many trade schools are offering automotive service-related degrees. It is also helpful. The average annual pay for this trade is between $39,884 and $70,976.
5. Plumber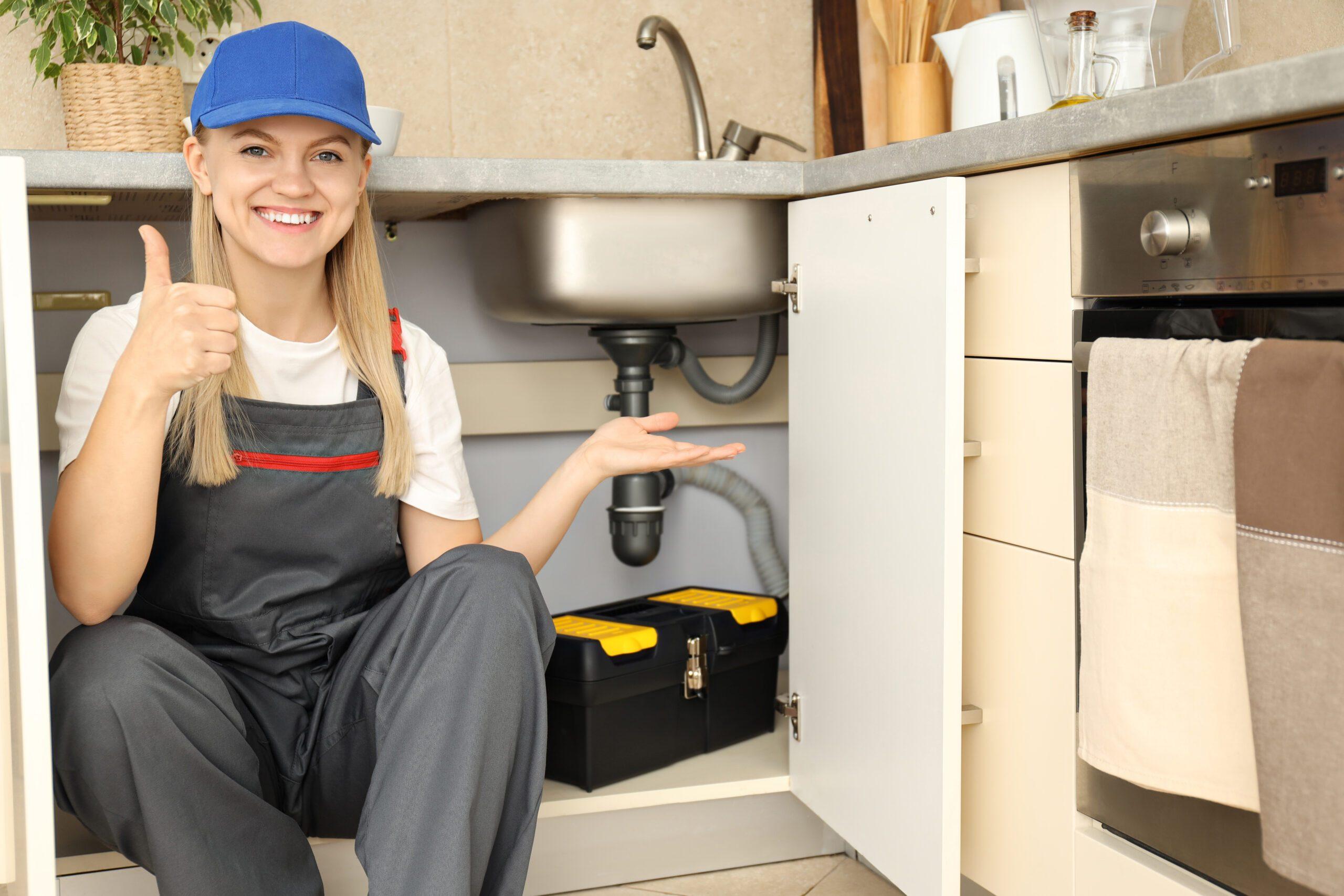 It is in the list of trades for female jobs, which is popular for making good money. The work is mostly installing and maintaining the entire plumbing system. Skilled trade workers need to complete a four-year program. The designation that women in trades jobs like plumber will get based on their degree. As per the market, the average salary of a plumber is around $49,620 to $74,110 per year.
6. Wind Turbine Service Technician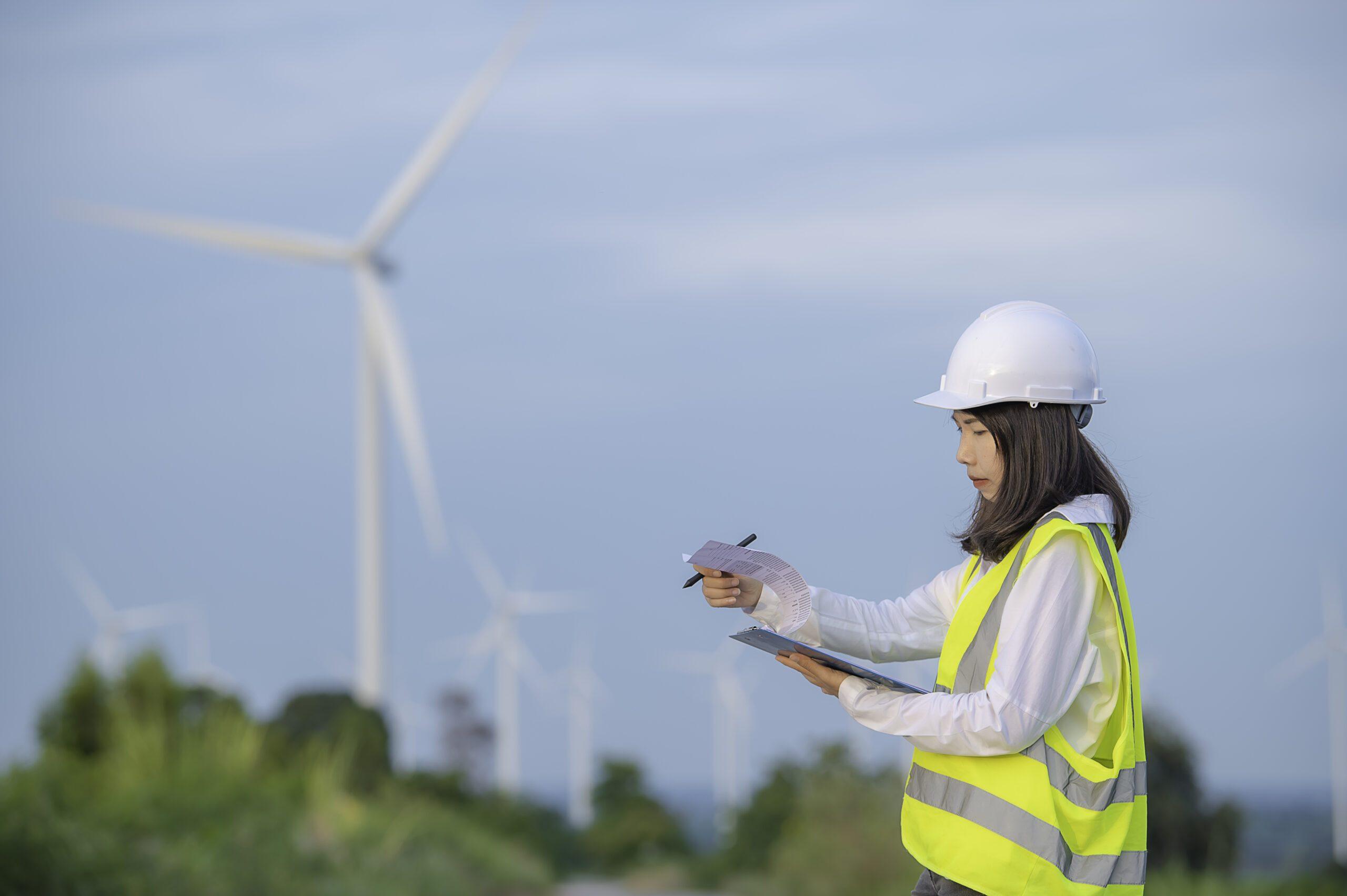 Are you interested in renewable energy or electrical work? Wind turbine service technicians are one of the best environmental jobs that you can explore if you are in love with nature. It is a decent job with a good position. Your work is mostly based on technology that captures the energy from the wind. You need to look into repair, maintenance, and even cleaner environmental factors for a better environment. To become a wind turbine service technician, you need a two years degree in trade school. You can make an average of $53,597 to $91,138 per year.
Also Read: 21 Best Paying Jobs in Basic Industries

7. Graphic Designer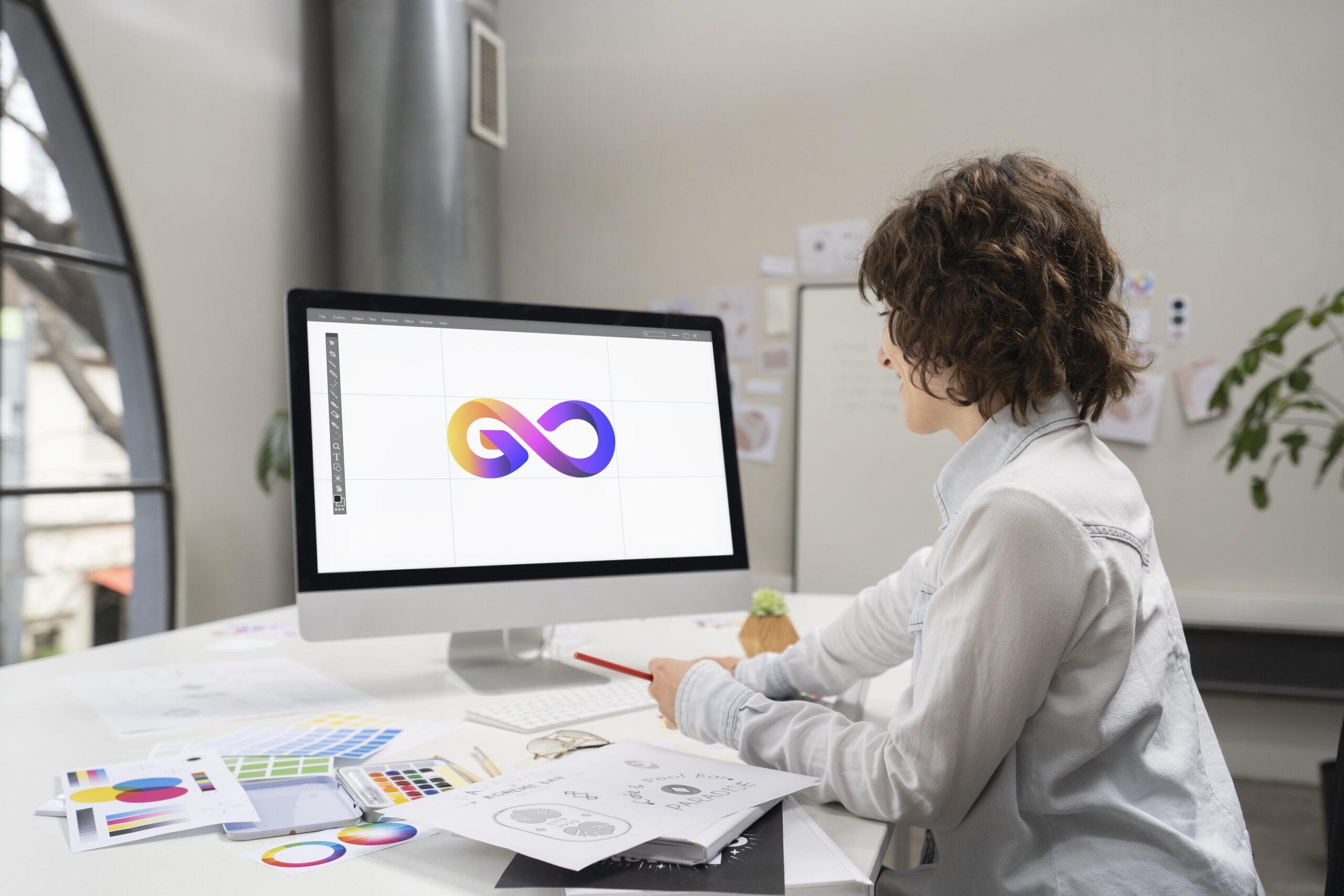 One of the most booming career options is Graphic Designer. It is one of the best trade jobs for women, where they can explore their creative aspects through media and print specifications. A graphic designer can explore diverse designs for advertisements, brochures, web pages, and other promotional activities. You will enjoy working for such profiles where you can consider the annual average of around $54,680 at a basic level.
8. Nuclear Licensing Engineer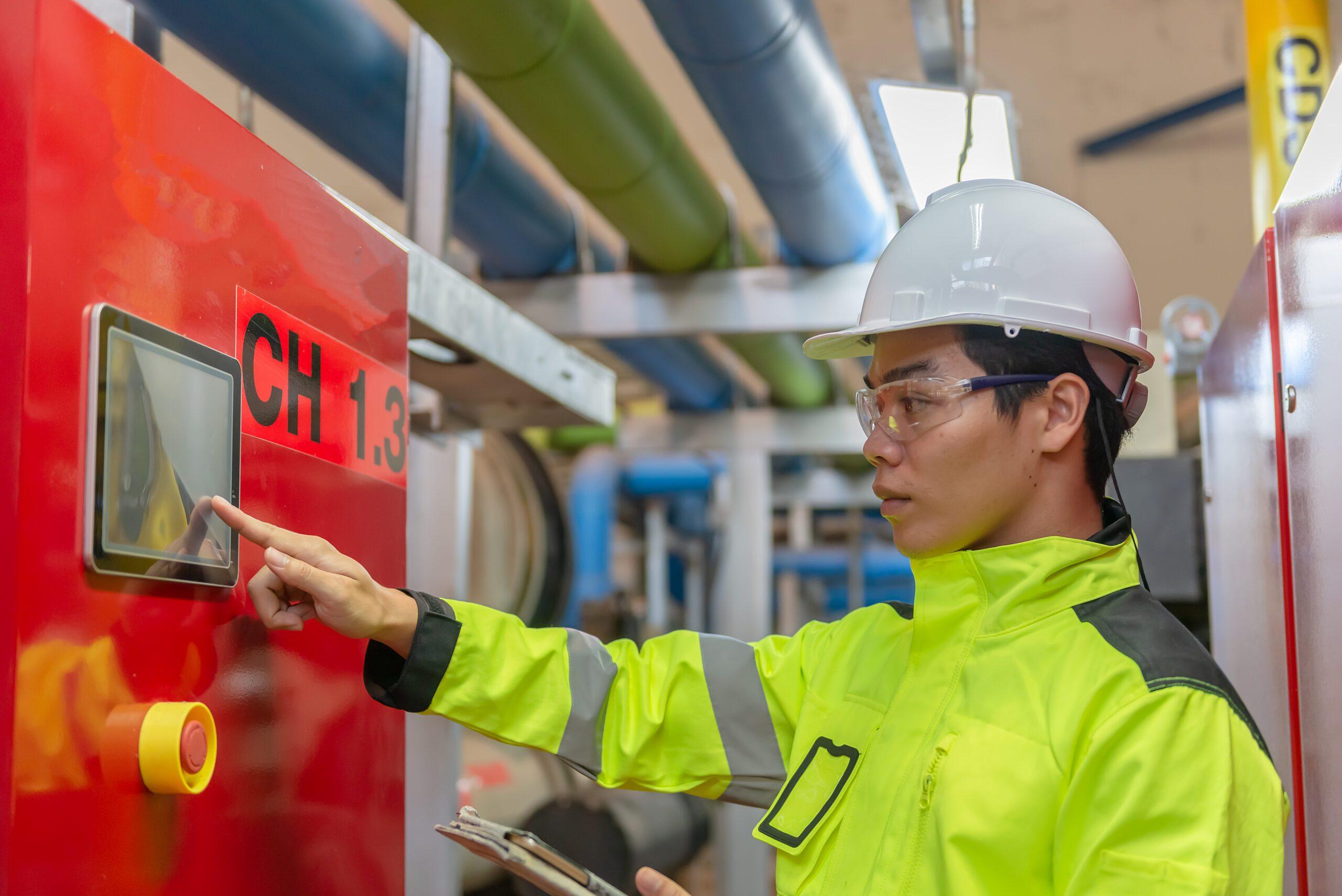 It is one of the best trade jobs for women in the electric utility industry. It offers licensing and regulatory assistance for nuclear energy plants where they verify the system and the equipment for proper working. The job is to apply the new codes and work for regularity requirements where you get engaged in expertise work under the Nuclear Regulatory Commission. You must work on designing, license documentation, safety report, and regulatory studies. You will make an average salary of around $76,000 to $145,500 per year.
9. Power Plant Engineer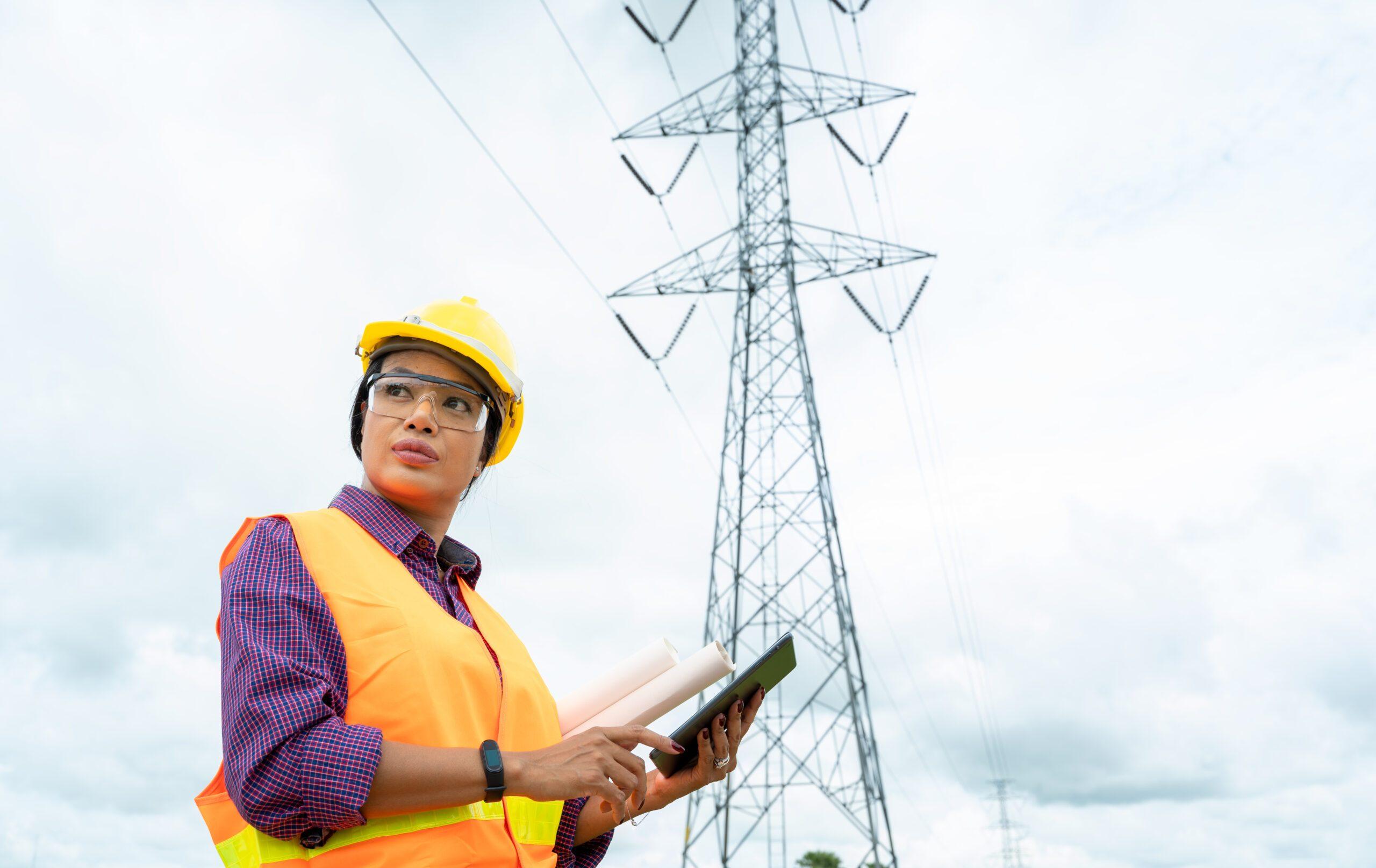 Among the list of trades for female job profiles, working as a power plant engineer is another amazing career. You need to conduct the operational testing and preventive maintenance, evaluate the thermal system and work closely with the other plant-based requirements that serve the job role and responsibilities. A bachelor's degree in engineering will help you fetch great jobs as a power plant engineer. You need skills like communication and strong analytical ability to sustain a job as a power plant engineer. You will make around $100,500 to $143,500 per year.
10. Carpenter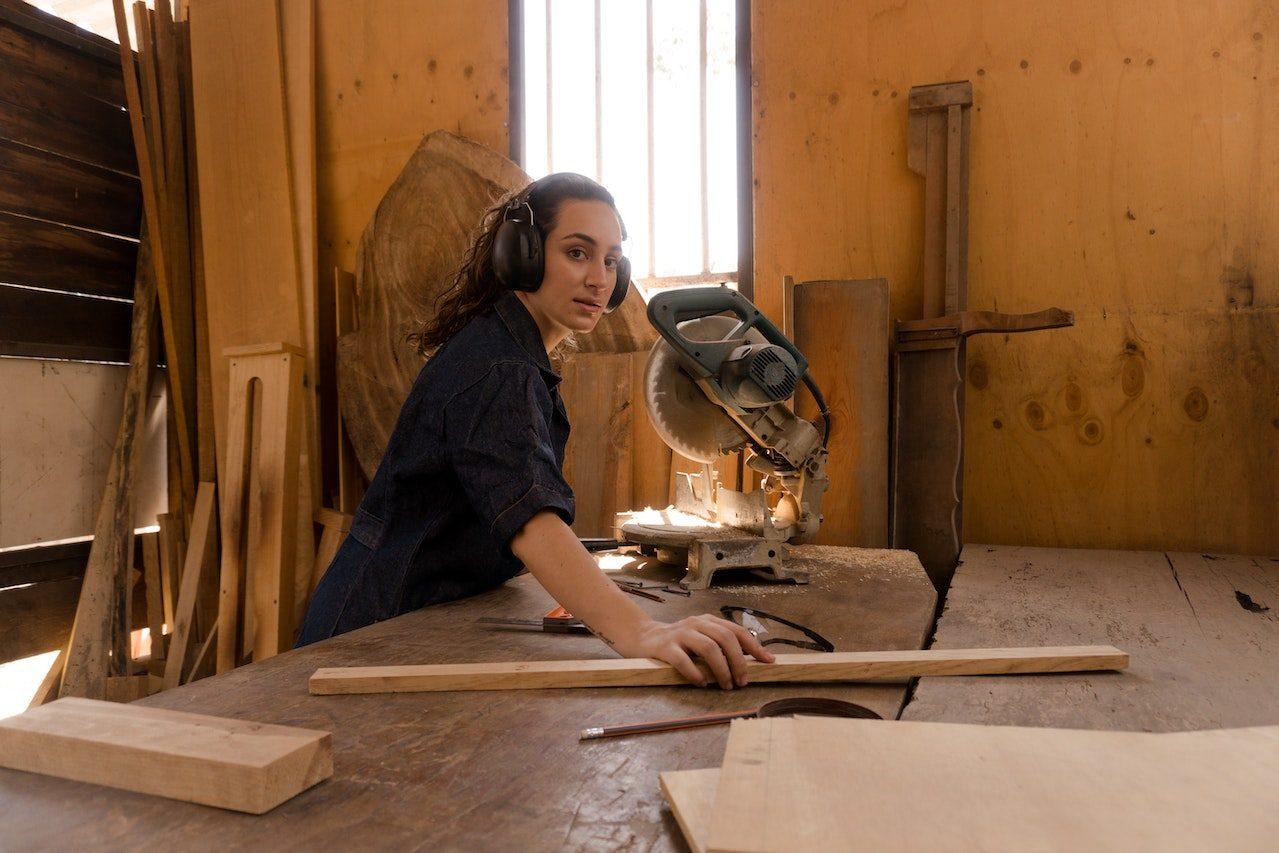 As aspiring females, they can do a whole lot of work. Women in trades include carpenter, which is one of the ideal professions for hardworking people. This sort of job grant offers female apprenticeships. You only need combined training at a trade school to become a carpenter. A qualified carpenter can work in the construction and manufacturing carpentry business. You can start your own business as well. You can annually make $40,950 to $62,354.
11. App Developer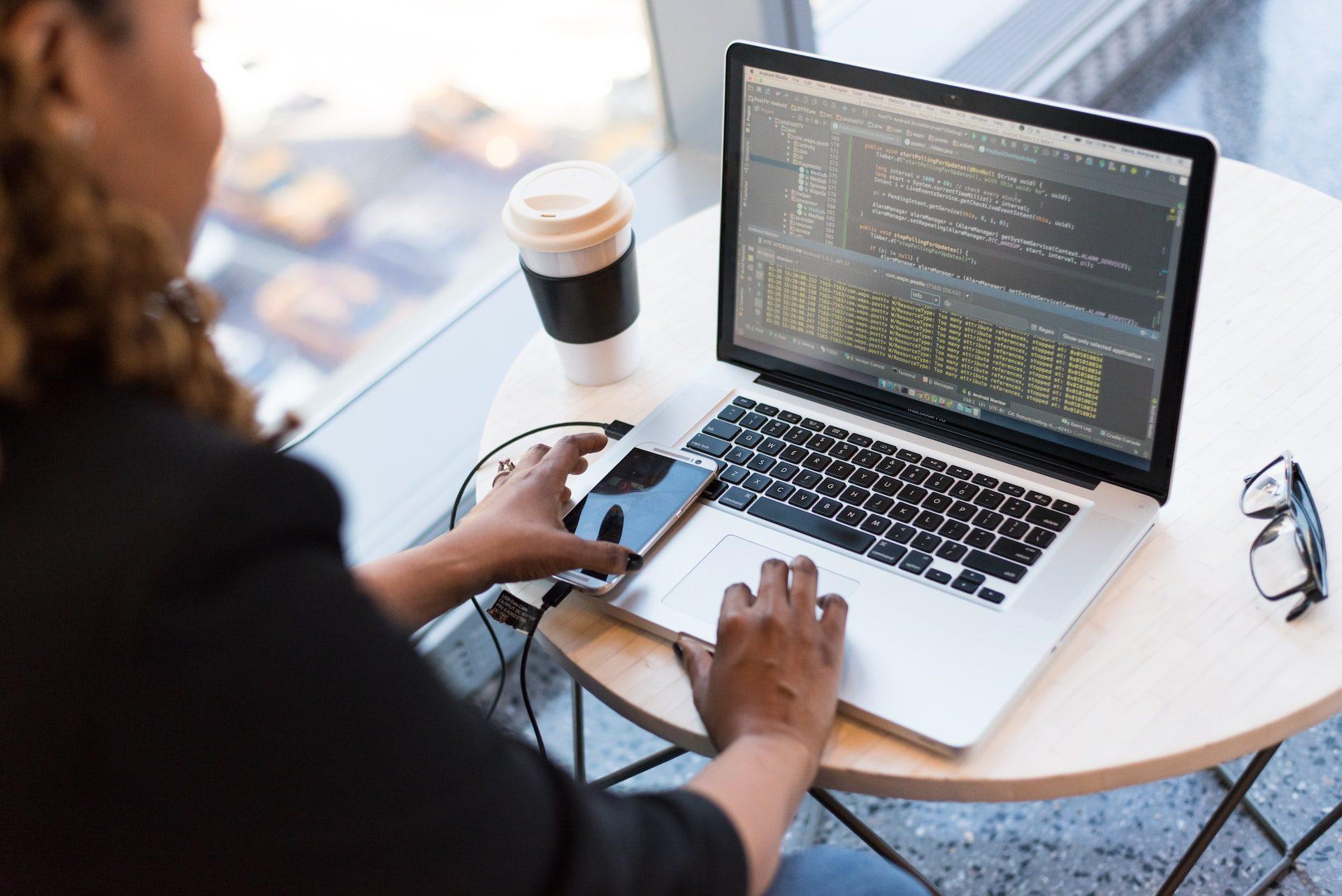 App development is the most highly demanding and the best trade job for women. App developers have grabbed a good position with great pay in a digital world. You can explore and teach through online courses with a diploma in App Development from a trade school. Every business is getting a digital presence, so the demand for app developers is on the higher side. You will get a salary of $66,000 to $126,700 per year. It is one of the highest paying jobs in this generation now!
12. Registered Nurses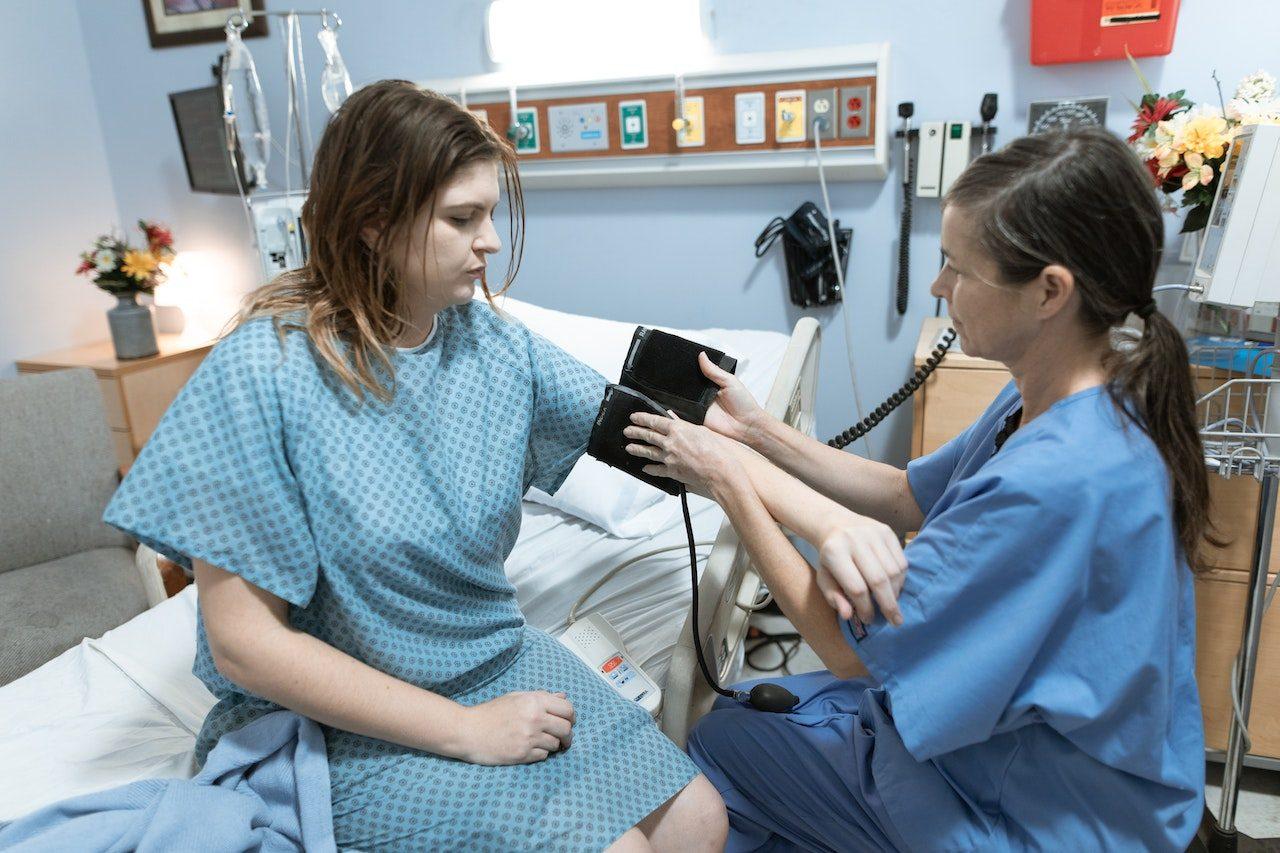 The trades for females include this highest paying job as a Registered Nurse. You will be the doctor's right hand taking care of the patient's health and offering the best treatment. You have to offer post-treatment to the patients. There is a lot of opportunity in the healthcare sector to explore this job profile. It is one of the highly respected jobs as well. You will make around $57,459 to $81,715 in a year.
Also Read: 25 Best Part-Time Jobs with Health Insurance Benefits

13. Respiratory Therapist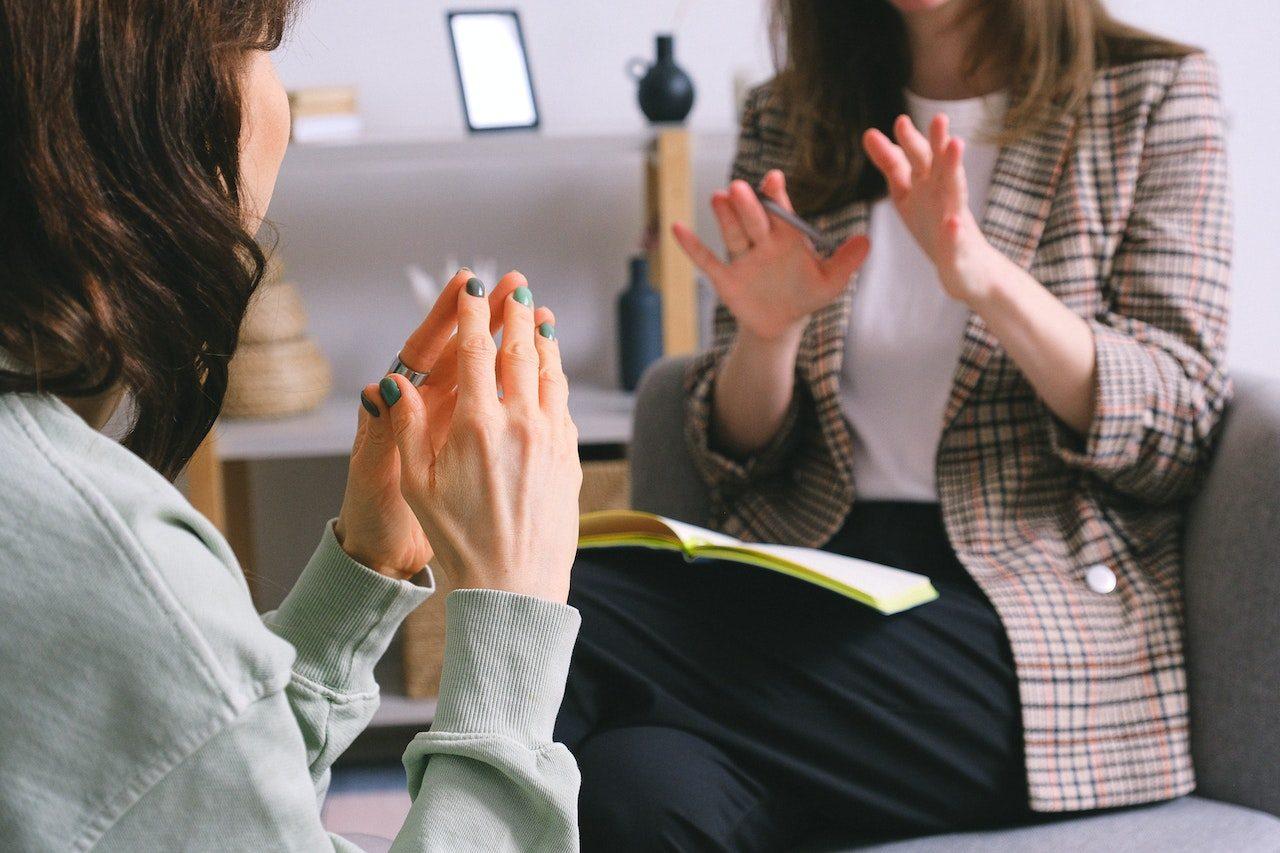 One of the finest jobs in trade or the best trade jobs for women is a respiratory therapist. It will help if you know how to deal with respiratory ailments like emphysema. You will give the patients better ways to deal with breathing more efficiently. Some people suffer severely from respiratory issues. The therapist's work is to deal with the patients better. You must complete four years of bachelor's or associate's degrees to take training. You will make an average of $59,309 to $79,346 per year.
14. Chef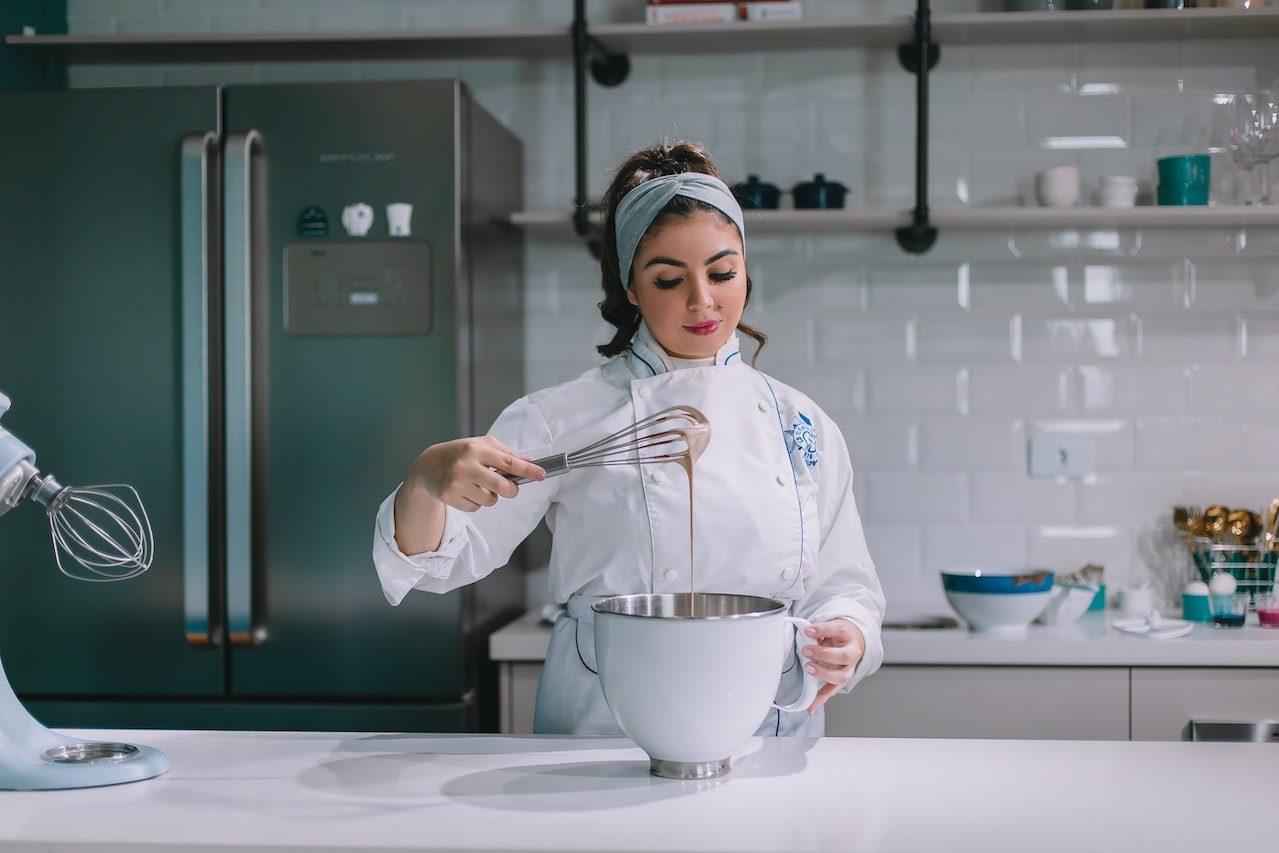 If you are fascinated with food and wish to explore this, then worry not! Working as a chef in a notable restaurant is one of the top job profiles in the list of trades for females. You will be trained at the culinary school to gain good experience in the kitchen and restaurants. The diverse cooking skills, dishes, and menus will help you to explore jobs for women in trades. All you need to do is to get a certification in vegan or non-vegan dishes. You will make around $37,115 to $57,120 per year.
15. Game Designer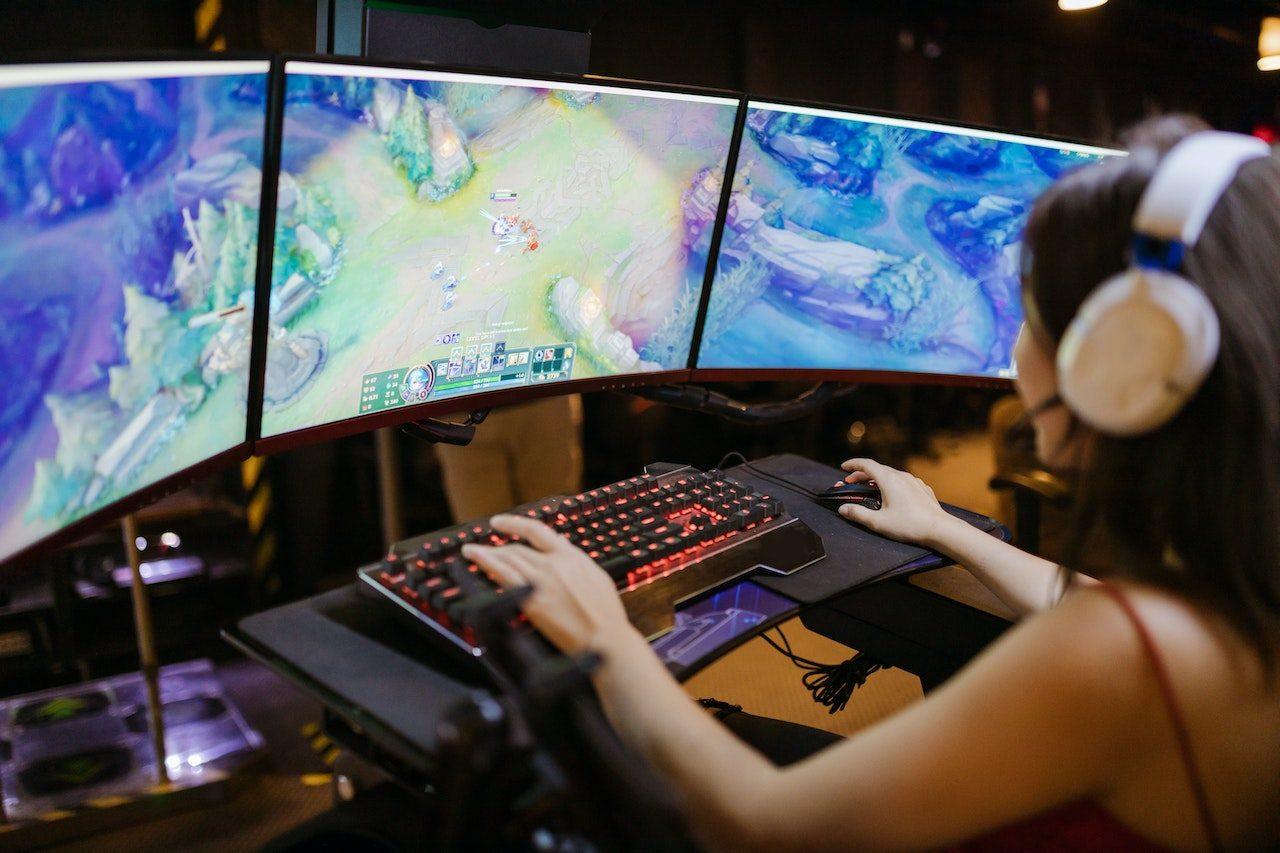 One of women's most highly paid best trade jobs is game designing. It is in demand, and there is no looking back once you grab an opportunity in animation, art schools, and design as a whole. The crowd is moving towards new games and digital PlayStation, which need animators. You will make around $61,500 to $93,400 per year. Working as a game designer has good perks too!
16. Computer Programmer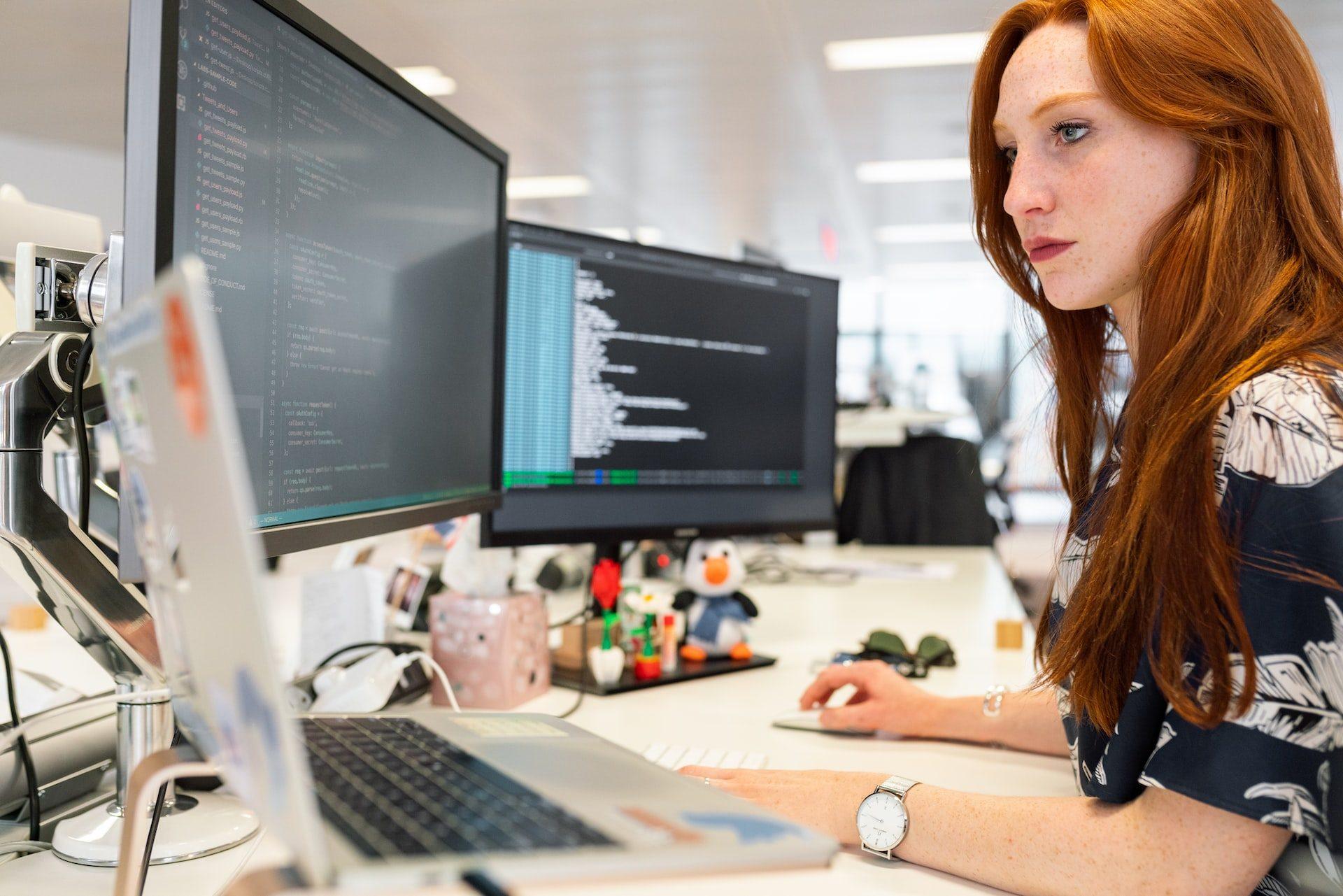 It is one of the most knowledgeable trade jobs for women. You need to acquire knowledge of computer languages that can develop computer programming. Your position would involve coding, testing, and fixing errors and faults. You might need to test whether the software is performing smoothly or not! The average salary you will make is around $89,580 per year. It is in good demand so with better programming languages, you know, you can explore more money.
17. Database Administrator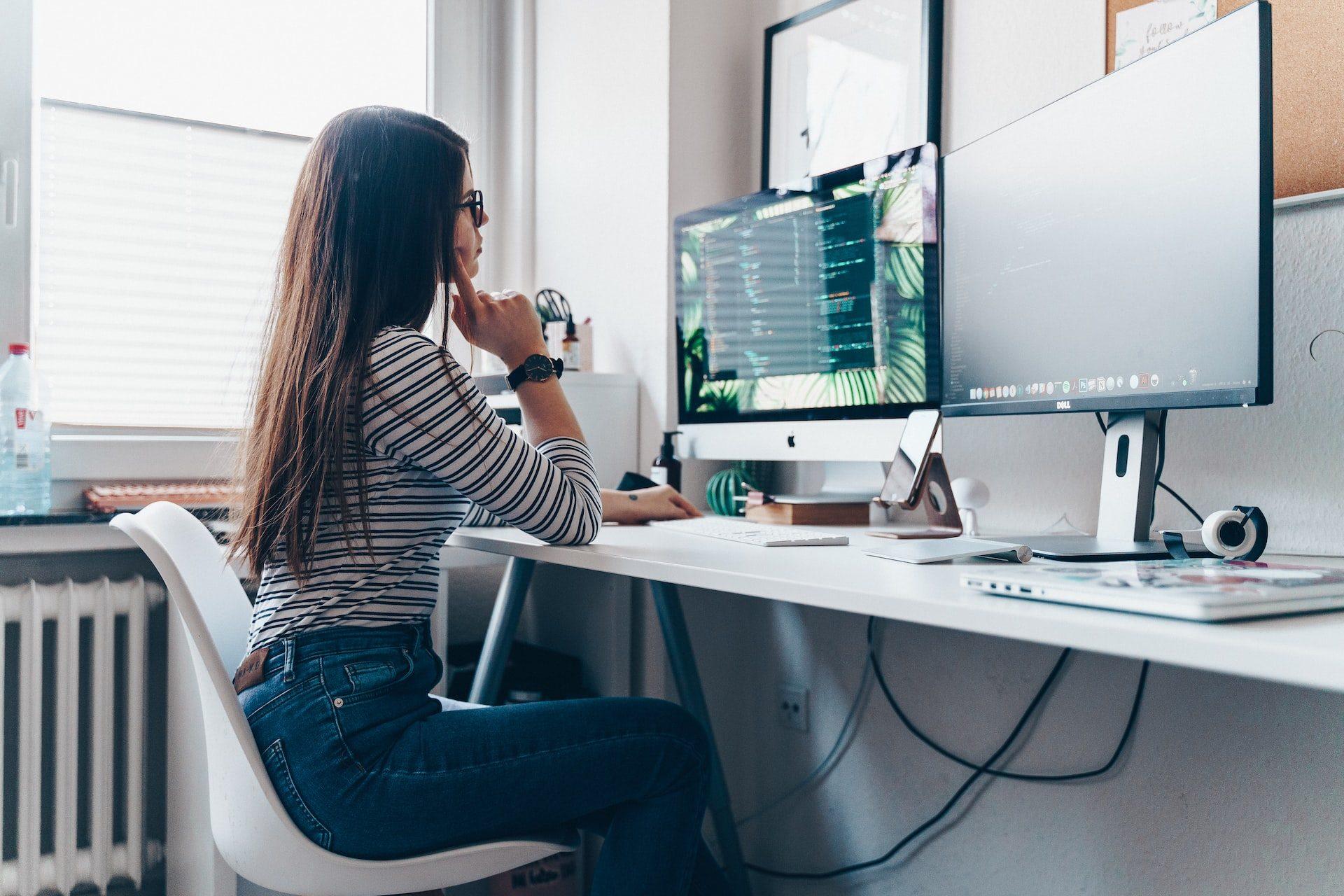 It is in the list of female trade jobs that enable one to protect critical and confidential data. Every organization has some confidentiality that needs to be protected. The job of the database administrator is to offer and ensure top-quality service and protect it as well. You will make an average salary of $53.889 to $82,996 per year. Experienced database administrators enjoy better returns.
18. Multimedia Artist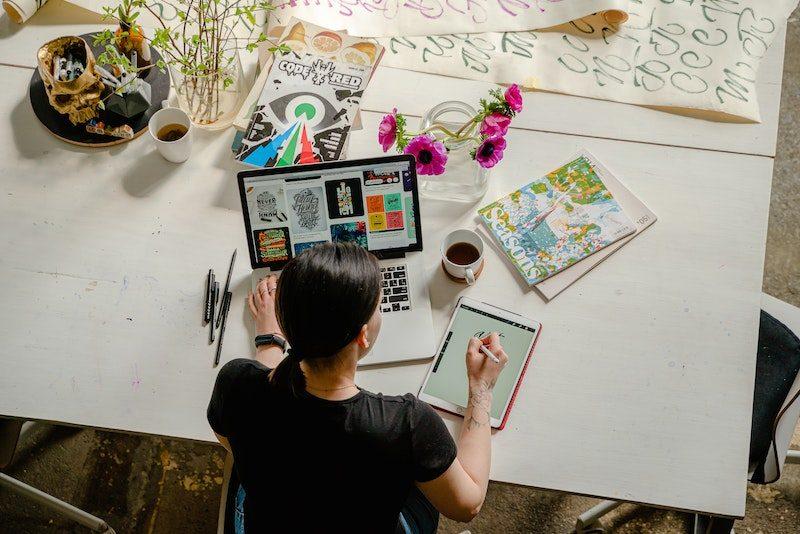 If you are a creative person, then exploring a creative profile like Multimedia Artist will offer you better rewards. The job profile involves the creation of art, animation, and even short video games. It is quite a happening job profile with high demand in the market. Artistic talent in any occupation is the centre of attention and gets a high-paying reward. The average salary is around $78,230 per year.
Also Read: Top 50 Richest People in the World

19. Architect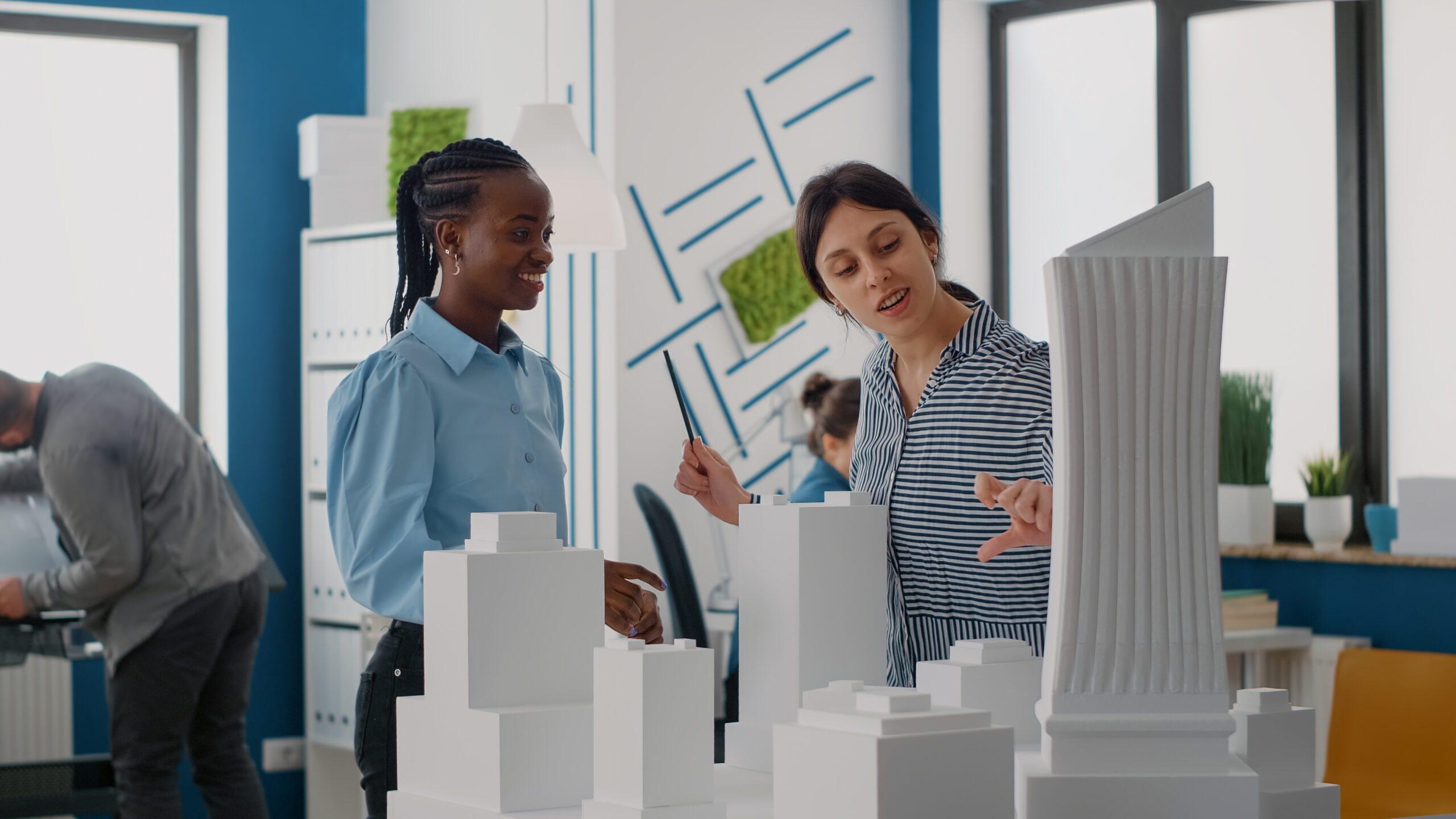 It is another trade job ranked among women's top 20 best trade jobs. Any individual with expertise in technical and creative aspects or one who can map out the drawing using construction objects is the right fit. It is an interesting job with a lot of civil and creative drafting altogether. It is a high-paying job that fetches you around $56,700 per year and more.
20. Electrical Technician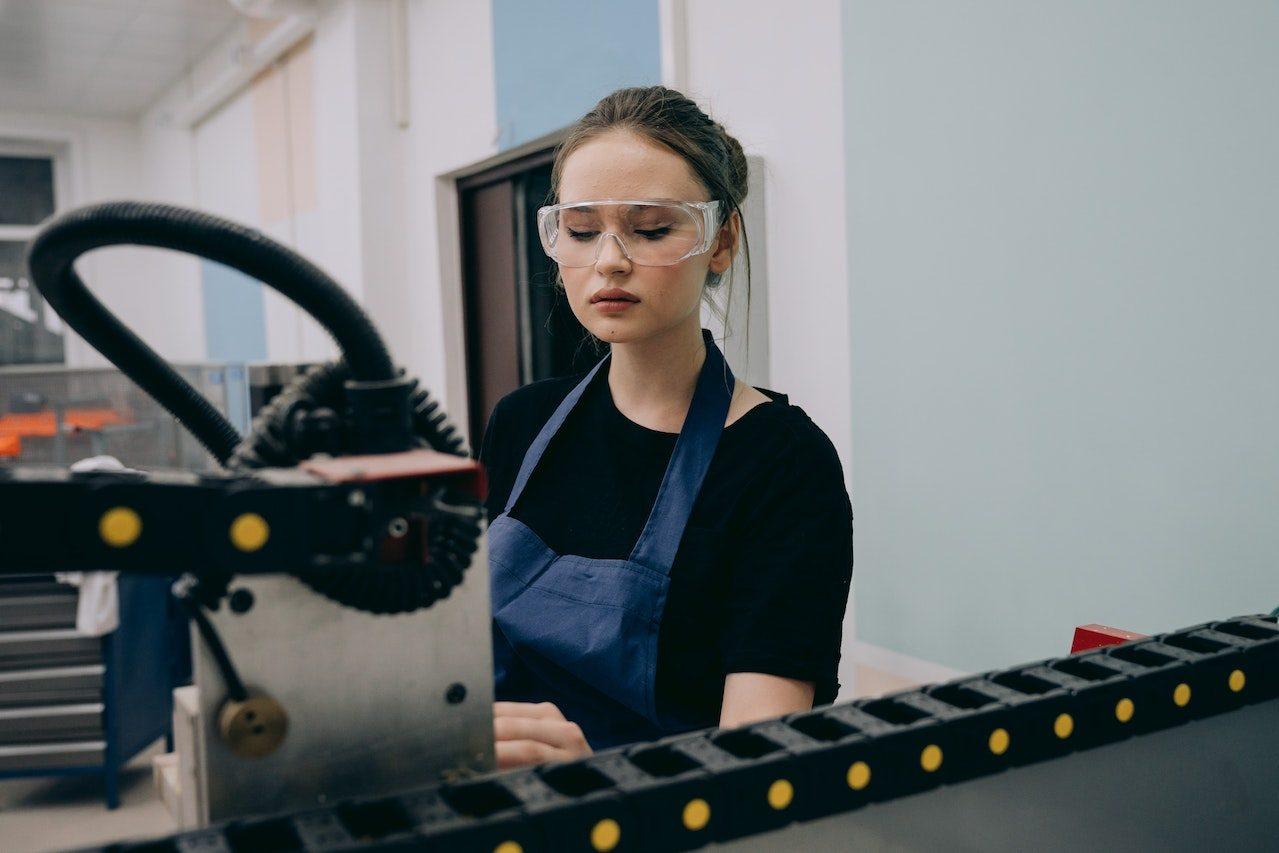 It is on the list of trades for females. An apprentice electrician's career is very demanding. It is a combination of hands-on experience and in-class training. You can learn this essential skill to employ as a career option. It is one of the most dynamic career options that women are exploring. You will make an average of $76,990 to $98,777 per year.
Benefits of Trade jobs for Women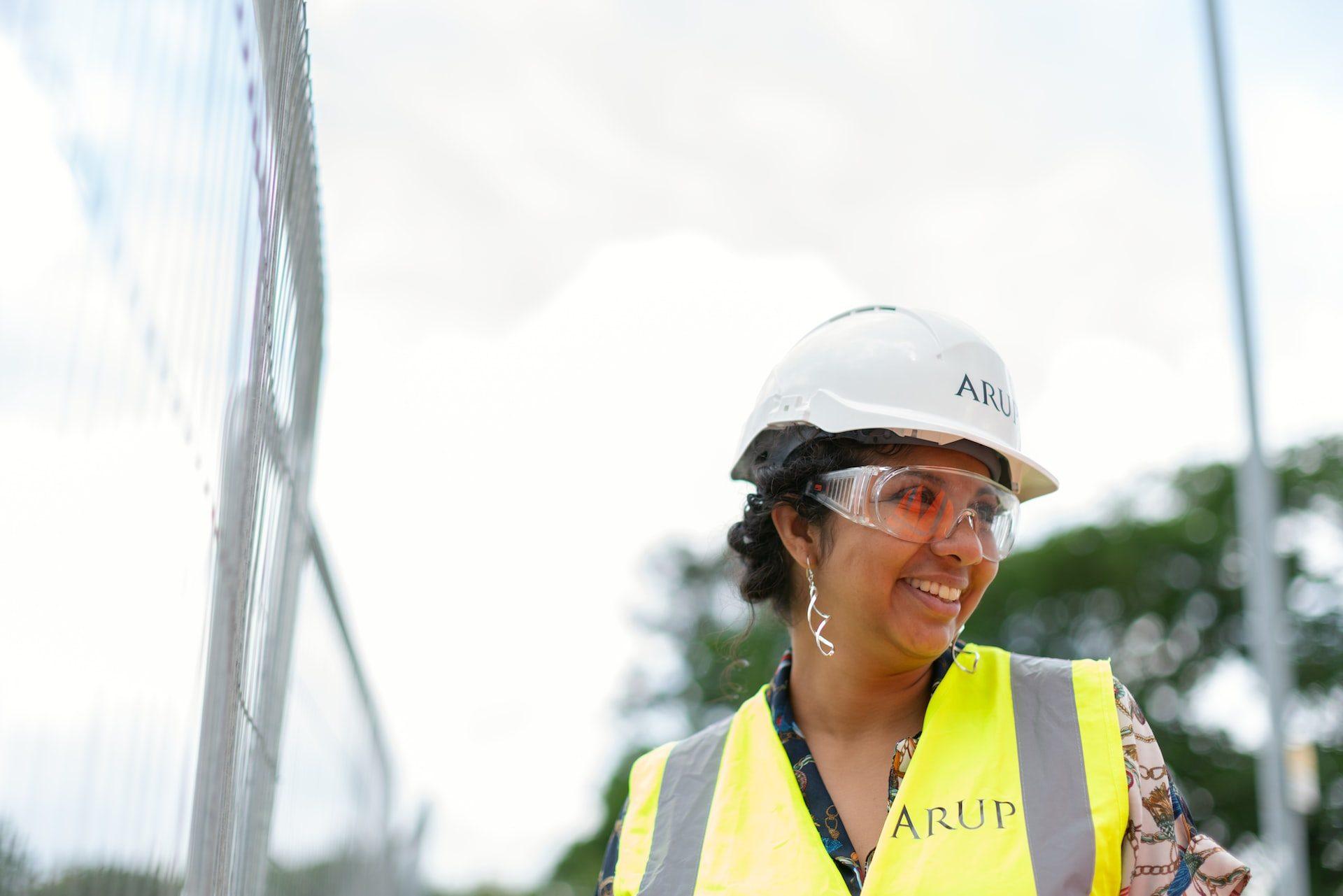 There are many benefits that come with these best trade jobs for women listed above. A few of them are as follows.
1. High Wages
Money isn't everything when compared with your career or work, but it is crucial. When it comes to skilled labour, many trade jobs help you to make very good money. There is a lot of disparity nationwide between males and females in choosing the right job. This is unfortunate, but the good thing is women in trades are showing remarkable growth that makes them truly successful. 81% of women make what a man makes in all occupations.
Females are found in industries like construction with 89%, electricians with 84%, pipefitters, plumbers, and steamfitters make 104% of what men are making in the same profession. Thus, women in trades are successful in all respects.
2. Job Security
Having a career in the best trade jobs for women also offers job security. There is no fear of losing your job. There is an opportunity for 7% growth in the sectors like construction labour and machinist job in the coming years. The consistent demand for skilled workers is keeping the business going.
An increased technological advancement would require labourers to install, repair, and maintain various equipment. Even technology and automation have increased job possibilities among women. The need for workers, especially female ones, will help to grow the business. Job security makes things better for both genders.
3. Unique Job Opportunities
Once you explore the list of trades for females, you will observe the variation each job brings to the employee. The best trade jobs for women offer a unique opportunity outside the typical working ambience. There is a lot of travelling to various destinations, continuously learning new opportunities, and securing a job in the office.
You will observe various interesting trade jobs requiring a diverse skill set. These days, women are exploring and getting trained to be qualified and eligible for their trade job. If you are keen to travel to different places, you will get many opportunities if you choose a trade job.
Demand for workers in Trade
All the skilled labor employees all across the country are in dire need of workers. The women exploring such jobs are fetching good quality jobs. There are millions of job vacancies across the US, and employees are still struggling to get decent jobs. Females are gaining a lot of chances to explore these sorts of work profiles. Women in trades are getting good attention due to their smart learning skills.