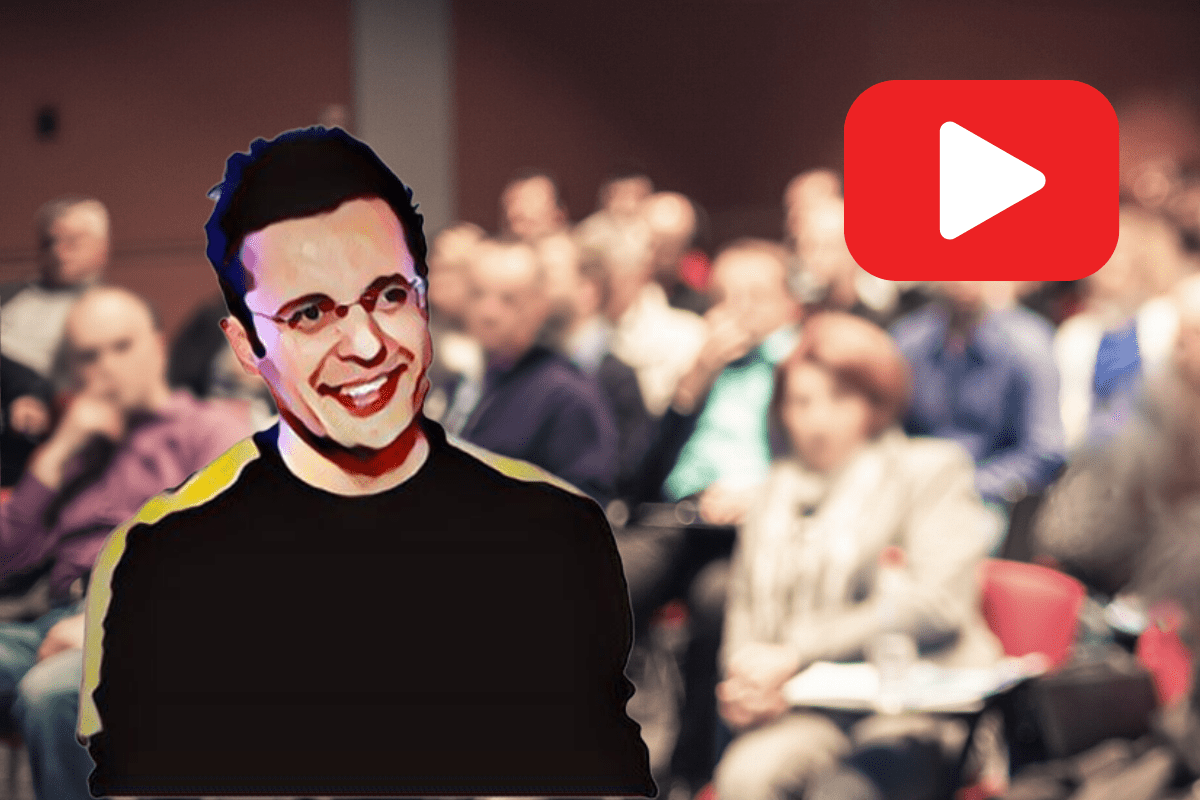 Sandeep Maheshwari's impactful speeches have been a source of inspiration for many during challenging times. He has captured the attention of many with his motivational talks and self-help counselling. He has become a beacon of inspiration for millions around the world, earning significant wealth in the process. In this article, we will look at Sandeep Maheshwari net worth, monthly income, and other valuable assets.
Sandeep Maheshwari Wiki
Sandeep Maheshwari is a renowned Indian entrepreneur and public speaker. He also identifies himself as a photographer. His deep passion for photography led him to establish ImagesBazaar, the world's largest collection of Indian images, where he currently serves as the founder and CEO.
Birth Date and Age
September 28, 1980; 43 years
Birthplace
New Delhi, India
Residence
West Delhi, India
Education

Shri Ram Ashram Senior Secondary School, Amritsar
Kirori Mal College, Delhi

Debut

Venture: Help Center for helping 12th-grade graduates (1998)
YouTube Video: FIRST Life Changing Seminar – By Sandeep Maheshwari in Hindi (2012)

Most Popular Appearances

Venture: ImagesBazaar
YouTube Video: World's #1 Life Changing Video By Sandeep Maheshwari | Hindi

Accolades

Creative Entrepreneur of the Year, Entrepreneur India Summit
Star Youth Achiever Award, Global Youth Marketing Forum
Young Creative Entrepreneur Award, British Council
Pioneer of Tomorrow Award, ET Now
Sandeep Maheshwari Net Worth, M

onthly Income

, Assets
Sandeep Maheshwari, a renowned figure in the motivational speaking arena, has inspired millions with his insightful talks and practical life lessons. With a passion for helping others discover their true potential, he has become a well-respected entrepreneur, photographer, and mentor. His engaging and down-to-earth communication style has made him a popular figure among diverse audiences.
| | |
| --- | --- |
| Net Worth | $4 million |
| Monthly Income | Rs. 30 lakhs |
| Yearly Income | Rs. 4 crores |
| Wealth | Rs. 33 crores |
| Properties Owned and their Valuation | Rs. 17 crores |
| Miscellaneous Assets and their Valuation | Rs. 2.17 crores |
Source: Sandeep Maheshwari Net Worth
Sandeep Maheshwari's Personal Life
Sandeep Maheshwari was actually born on 28th September 1980, in New Delhi, India. Growing up in a middle-class family, he faced financial challenges early on. His father, Roop Kishore Maheshwari, ran a struggling family business in Aluminium. Sandeep took on the responsibility of managing the family's finances. His mother's name is Shakuntala Rani Maheshwari, and he has a sister.
Sandeep attended Shri Ram Ashram Senior Secondary School in Amritsar and later pursued a bachelor's degree in commerce from Kirori Mal College. However, he dropped out in search of his true passion and went on to do a short two-week course in photography.
The love story of Sandeep Maheshwari and Ruchi Maheshwari dates back to their school days. Ruchi, like her husband, is well-known as one of the best grooming coaches in India. After establishing themselves in their respective careers, they tied the knot in 2012. Sandeep and Ruchi have been blessed with two children, a son named Hriday Maheshwari and a daughter.
When Sandeep Maheshwari was a child, despite his mischievous nature, his classmates perceived him wrongly as introverted and reserved, creating a sense of loneliness and a feeling of being misunderstood. Contrary to this perception, he was not the reserved person they thought him to be. During that period, he only had one friend with whom he shared lunch and enjoyed his time.
His Career
Upon successfully completing his 12th-grade exams, he embarked on the journey of establishing his inaugural venture—a Help Center aimed at guiding fellow 12th-grade graduates through the labyrinth of career choices. To complement his efforts, he published an extensive series of booklets titled "What to do after 12th?" To enhance the effectiveness of his venture, he forged a strategic partnership with a company called NIS (National Institute of Sales and Marketing). This collaboration granted him a 20 percent commission for every individual he referred to the NIS program.
When Sandeep Maheshwari stumbled upon his friend's modeling portfolio, it sparked the idea of delving into the world of photography in his mind. At the tender age of 19, he embarked on a modeling career, only to witness the harsh realities of exploitation and harassment within the industry. Disturbed by these experiences, he made a bold decision to exit the modeling world. Driven by a desire to shield future models from such exploitation, he founded Mash Audio Visuals Pvt. Ltd, specializing in creating portfolios for fashion models.
Sandeep Maheshwari penned a book titled Marketing Management by Sandeep Maheshwari when he was just 21. During one of his seminars, he shared that facing difficulties finding a publisher led him to self-publish the book. Unfortunately, despite his efforts, the book didn't gain much traction in the market, making this venture a setback in his journey.
In 2002, Sandeep faced a setback when a company he co-established with three friends collapsed within six months, leading to its sale. Undeterred, he forged ahead. He also worked for an MLM company for young but successful people. In 2003, he achieved a remarkable feat by setting a world record—capturing over 10,000 shots of 122 models in just 10 hours and 45 minutes. Despite financial constraints preventing him from owning a studio, Sandeep rented spaces for his photo shoots.
He also worked for the multinational company Japan Life, earning a substantial monthly salary. Documenting his marketing experiences, he authored a unique book meant to be read backward. Additionally, he managed an event called Dix 2000 with a friend, resulting in debts and no profits. The turning point in his life occurred in 2006 when he launched ImagesBazaar. Operating without extensive resources, he assumed multiple roles, serving as a counselor, tele-caller, and photographer. This marked a pivotal moment that altered Sandeep Maheshwari's trajectory. As of today, ImagesBazaar boasts an annual turnover of approximately Rs. 75 crores.
Beyond his entrepreneurial success, Sandeep has become a guide, mentor, and role model, earning the admiration of millions worldwide. Renowned for his mission to instill belief and ease into people's lives, he has garnered a massive following on his YouTube channels. Joining on February 13, 2012, his main channel, 'Sandeep Maheshwari,' features vlogs, podcasts, and glimpses into his daily life. Another channel, 'SandeepMaheshwariSpirituality,' hosts his seminars and public speaking engagements, offered freely to the audience.
Sandeep's YouTube channel is eligible of bringing in over Rs. 30 lakhs per month, but surprisingly, he didn't venture into the platform for financial gain. Presently, his primary channel stands as the world's largest non-monetized YouTube channel, with a subscriber count of 28.1 million, attracting numerous young individuals seeking guidance. Notably, he chose to de-monetize some videos, ensuring accessibility without financial gain.
With a massive fan base across various social media platforms, Sandeep boasts around 5.3 million followers on Instagram, a staggering 16 million on Facebook, and around 273.5k on Twitter. Beyond the virtual realm, Sandeep's motivational seminars draw significant crowds, with live sessions proving to be invaluable to budding entrepreneurs. Despite the substantial following and impact, he chooses not to charge anything for these extensive live sessions and seminars, where he generously shares simple yet effective tips and tricks for achieving success in life.
Sandeep Maheshwari Net Worth
Sandeep Maheshwari's estimated net worth stands at approximately $4 million, equivalent to around Rs. 33 crores. Notably, his wealth is on a consistent upward trajectory, experiencing an annual growth of about 20 to 25%.
Sandeep Maheshwari Income and Salary
Sandeep Maheshwari salary is estimated to be over Rs. 4 crores per annum, solely generated from his company, ImagesBazaar. His monthly earnings exceed Rs. 30 lakhs. With a workforce of approximately 200 employees, ImagesBazaar serves over 7000 clients spanning 45 countries.
Also Read: How Much Does CarryMinati Earn? Salary, Bio, Family
House Owned by Him
Sandeep Maheshwari possesses an opulent house situated in one of the upscale neighborhoods in West Delhi, alongside an office in Pitampura, New Delhi. The value of his splendid residence is estimated to be around Rs. 17 crores.
Sandeep Maheshwari Assets
Sandeep Maheshwari owns an impressive collection of high-end cars, including a Range Rover Sports valued at Rs. 1 crore, an Audi A4 priced at Rs. 43 lakhs, a Honda City worth Rs. 14 lakhs, and a BMW 5 Series with a price tag of Rs. 60 lakhs.
Sandeep Maheshwari's Achievements
Throughout his journey, Sandeep Maheshwari has been honored with various prestigious awards:
The Creative Entrepreneur of the Year title was bestowed upon him at the Entrepreneur India Summit in 2013.
The Global Youth Marketing Forum recognized his achievements with the Star Youth Achiever Award.
The British Council, a division of the British High Commission, honored him with the Young Creative Entrepreneur Award.
Sandeep Maheshwari was recognized as one of India's Most Promising Entrepreneurs by Business World magazine.
His video titled Life-Changing Seminar Video achieved a remarkable feat by being recorded in the Guinness World Records as the World's Most Viewed Life-Changing Self Education Video, a milestone he proudly shared on his Instagram account.
The ET Now television channel bestowed upon him the Pioneer of Tomorrow Award.
Sandeep's influence extends to coverage in leading magazines, newspapers, and television channels, including The Economic Times, India Today, CNBC-TV18, IBN7, ET Now, and NewsX.
Philanthropy Done by Sandeep
Sandeep Maheshwari is deeply committed to making a positive difference in society by giving back and actively engaging in philanthropy. Through his foundation, he passionately works to empower underprivileged individuals, foster education, and uplift communities. His dedication to social initiatives reflects a genuine desire to create a lasting impact on the lives of those in need.
Also Read: Ashish Chanchlani Net Worth, Salary, YouTube Income
Sandeep Maheshwari net worth is a testament to his success and influence in the lives of many. His journey from a regular person to a successful entrepreneur and motivational speaker has undoubtedly contributed to his popularity.