There is no need to introduce the well-known figure that is Ratan Naval Tata. Every single individual in India has heard of this person. Many businessmen look to him as an inspiration. He is one of the most prosperous businesspeople in the nation. Ratan Tata certainly stands out from other entrepreneurs because of his ideals. When conducting business, he prioritizes kindness and sensitivity. He knows how to make a profit out of any situation and it has made him incredibly wealthy. In this article, we will reveal Ratan Tata net worth and Ratan Tata income per day.
Ratan Tata Net Worth, Income Per Day, Assets
Despite coming from an affluent family, Ratan Tata never took his position or resources for granted. All this has made him a much-loved industrialist in India. Today, Ratan Tata net worth is something that one cannot even fathom. But first, let us learn more about the man himself.
About Ratan Tata
Ratan Tata, whose full name is Ratan Naval Tata, is an Indian businessman and the former chairman (1991–2012 and 2016–17) of the Tata Group, a multinational company with headquarters in Mumbai. Ratan Tata had expertise in several Tata Group companies early in his career and was appointed director in charge of the National Radio and Electronics Co. in 1971. Ten years later, he was named chairman of Tata Industries. He then replaced his uncle J.R.D. Tata as chairperson of the Tata Group in 1991.
Tata actively pursued the conglomerate's growth after taking the helm, with an increased emphasis on its companies' globalization. The corporation paid $431.3 million for Tetley Tea, a company located in London, in 2000, and $102 million for Daewoo Motors' truck manufacturing facilities in South Korea in 2004. 2008 saw Tata Motors acquire Jaguar and Land Rover, two premium British automakers, from Ford Motor Company.
The $2.3 billion transaction represented the largest acquisition by an Indian automotive company to date. The business debuted the Tata Nano in 2009, a little, rear-engined, pod-shaped car with a base price of about 100,000 Indian rupees. Read on to learn about Ratan Tata net worth.
Tata stepped down as chairman of the Tata Group in December 2012. After Cyrus Mistry, his successor was fired in October 2016, he temporarily served as interim chairman. In January 2017, after Natarajan Chandrasekaran was named chairman of the Tata Group, Tata went back into retirement. Read more to learn about Ratan Tata company list.
Personal Life
Naval Tata, the father of Ratan Tata, was Jamsetji Tata's adoptive grandson. Ratan Tata was born in 1937. Sooni Tata was the name of his mother. Jamsetji Tata, who established the Tata Group, is the great-grandfather of Ratan Tata. When he was just ten years old in 1948, his parents divorced. His grandmother, Navajbai Tata, raised him.
In addition to graduating from Riverdale Country School in New York City, Ratan Tata also attended the Campion School in Mumbai. In 1959, he enrolled at Cornell University to study structural engineering and architecture. He later enrolled in a management course at Harvard Business School in 1975.
Ratan Tata is single. He acknowledged that he was on the verge of getting married four times but ultimately decided against it for a variety of reasons. Read on to know about Ratan Tata net worth without charity.
Also Read: Shahrukh Khan Net Worth, Investments, Properties
Ratan Tata Net Worth
Ratan Tata, the chairman of the Tata Group and other significant Tata businesses, has a net worth of $1 billion. Ratan Tata's tenure at Tata Sons has contributed to his wealth. He ought to be one of the richest people in the world given his immense influence. That's not the case, though. The extensive charity effort he does via the Tata Trusts is the cause of the same.
Philanthropic trusts that promote things like health, education, health, art and culture, and more own 66% of Tata Sons' equity share capital. The Tata group has significantly helped address many of India's current problems during the past 150 years.
Ratan Tata's financial statement is unaffected by corporate profits as a result of all of his charitable activity. All this has led to Ratan Tata net worth being lowered as compared to other businessmen of his stature.
Net Worth without Charity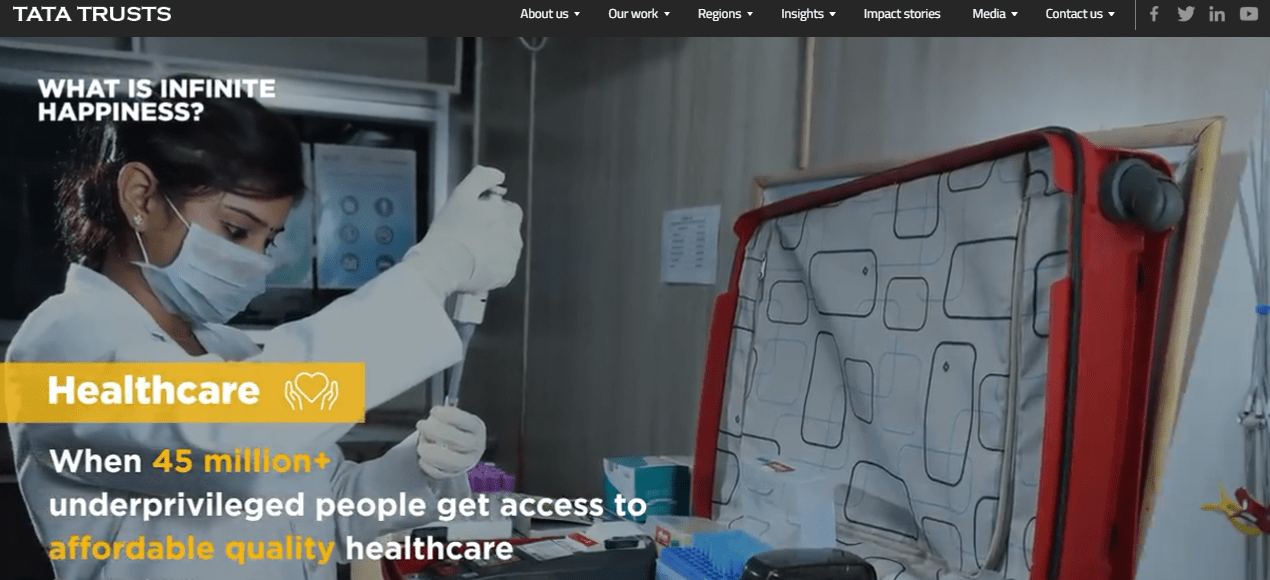 Many people undoubtedly wonder why Ratan Tata's name does not appear on the list of billionaires. The straightforward response is his altruistic outlook. His charitable effort has prevented a sharp increase in his wealth over time. Ratan Tata's 65% ownership of Tata Sons Limited is shown on the financial statements of numerous philanthropic organizations, not on his financial statement.
He does not appear on the list of billionaires for this reason only. Ratan Tata net worth without charity might reach more than $70 billion if they include his 65% stake in Tata Sons in his financial statement. Then it will exceed even Warren Buffet's current net worth of $62 billion significantly. Now let us learn Ratan Tata income per day.
Income Per Day
Ratan Tata earns 7248 USD every month, and earns 85,000 USD annually. Ratan Tata income per day is approximately 227 USD per day.
List of Companies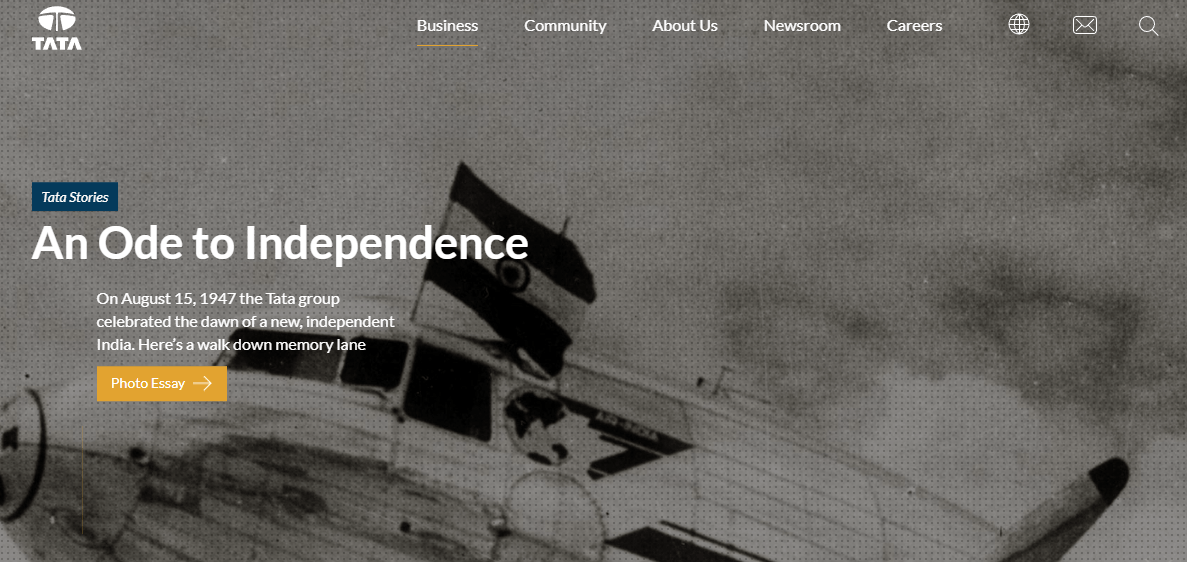 The Tata group, an international conglomerate with its headquarters in India and 28 enterprises spread across 10 industries, was founded in 1868. Over 100 nations across six continents are served by the organization. With a combined market cap of $145.3 billion, the total revenue is $110.7 billion. Here is a 17 listed Ratan Tata company list under the TATA group.
Tata Consultancy Services Limited
Tata Steel Limited
Tata Motors Limited
Titan Company Limited
The Tata Power Company Limited
The Indian Hotels Company Limited
Tata Consumer Products Limited
Tata Communications Limited
Voltas Limited
Trent Limited
Tata Steel Long Products Limited
Tata Investment Corporation Limited
Tata Elxsi Limited
Nelco Limited
Tata Coffee Limited
Philanthropy
Ratan Tata is highly renowned for his generosity and philanthropy. Ratan Tata received the Padma Bhushan Award for his meritorious contribution to the nation from former Indian President K. R. Narayanan, who proudly remarked that he attended college on a Tata scholarship.
Under his direction, Tata Trust took a multifaceted approach to the difficult issue of child malnutrition, bolstering basic foods, emphasizing maternal health, attempting to reduce poverty, as well as offering 60,000 meals each day throughout their programs.
He is the head of the two main Tata trusts, Sir Dorabji and Affiliated Trusts, and Sir Ratan Trust and their allied trusts, which together control a 66% interest in Tata Sons, the holding company for the Tata group. Ratan is a part of the National Manufacturing Competitiveness Council and the Prime Minister's Council on Trade and Industry. He is on the Pritzker Architecture Prize jury. Now you know Ratan Tata income per day and his work to date.
Also Read: Mukesh Ambani Net Worth, Per Day Income, Salary

Properties and Assets
Ratan Tata is renowned for his success as an investor. He made early investments in several firms that have now grown to be unicorns which have now made Ratan Tata net worth of $1 Billion. A news article states that Ola's share prices increased from Rs 15,87,392 to Rs 29,44,805 in November 2015 as a result of Ratan Tata's investment in the taxi aggregator. In addition to it, he has invested in a number of other profitable businesses, including Paytm, Snapdeal, Abra, CarDekho, Curefit, ClimaCell, FirstCry, Urban Ladder, Lenskart, etc.
Ratan Tata likes automobiles a lot. He also has a stunning collection of high-end automobiles like Ferrari California, Chrysler Sebring, Mercedes Benz S-Class, Maserati Quattroporte, Cadillac XLR, Land Rover Freelander, Jaguar F-Type, Jaguar XF-R, etc.
| | |
| --- | --- |
| NAME | Ratan Naval Tata |
| Net worth | $1 billion |
| Monthly Income | $7248 |
| Yearly Income | $85000 |
| Wealth | Rs. 3800 Crores |
| Properties owned and their valuation | Rs. 150 Crores |
| Miscellaneous assets and their valuation | – |
After taking over as Chairman of the Tata Group in 1991, he led the conglomerate to new heights and helped the Tata Group gain prominence on a global scale. All of this was made possible by his astute commercial acumen while leading the concerns in the Ratan Tata company list.
The revenues of the Tata Group increased more than 40 times under his capable direction. Profits increased by more than 50 times. In 1991, the business only produced $5.7 billion; in 2016, it generated almost $103 billion. Regardless of all their success, Ratan Tata is one of the most humble and loved businessmen due to his good work and down-to-earth persona.