Quality higher education is a necessity today because the skills you develop from it will get you further in life. Colleges and universities usually offer the same degrees, but the difference lies in the curricula and facilities offered to students. For these reasons, the best colleges and universities in America are increasing their fees day by day. In this article, we will present you with a list of the most expensive colleges in America that you can choose from depending on your preferences.
Why are Schools in America so Expensive?
Every top college and university have a different approach to learning and teaching. Each school has its own ideas of innovation and research. Often, when you pay for a degree- you pay for something beyond that degree too.
Whether you can make the most of your college or university life depends on you. In addition to this idea, colleges and universities host large events and retreats, and bring in industry experts to interact from time to time. These help students broaden their minds and learn beyond classrooms.
These universities also aid people in understanding that ideas go further than degrees. And because such universities provide the best education to only selected students- it almost makes you feel that the high fees are worth it.
Apart from that, most universities provide financial aid and scholarships to promising talents. Thousands of students risk taking out student loans each year to study in these prestigious schools.
Now, wouldn't you wish to know which colleges are the most expensive ones in America and offer the best education? Read ahead to check out the 51 most expensive colleges in America listed by rank.
51 Most Expensive Colleges in America
Few universities provide better education and skills than others and these universities are also more expensive and "elite" than the rest. You can easily differentiate between community college graduates and those from most expensive colleges in America, also called 'top tier college' graduates. Let us begin our list.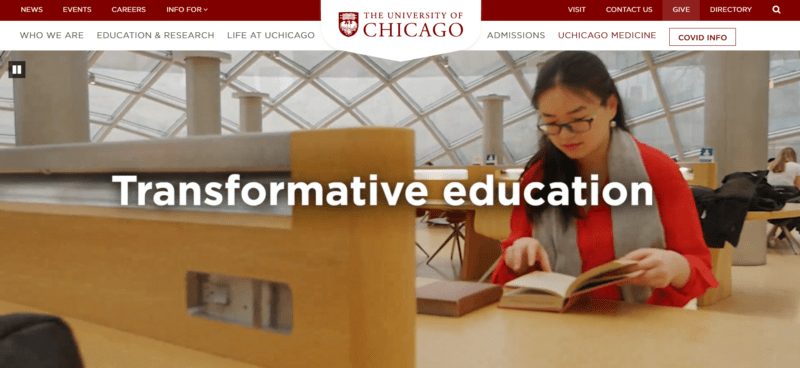 The University of Chicago is one of the most expensive and well-known universities in the United States. It is also among the most preferred math colleges in the United States.
Students seeking to get admission to this college need to work very hard to meet the college acceptance standards. The acceptance rate at the University of Chicago is a mere 7.2 %, meaning that out of every 100 applications, a select 7 get in each year. That said, if you do make it in for a four-year undergraduate course, you will be paying $81,531 yearly.
Northwestern is close behind Chicago University in terms of fees. It also is one of the best schools in the country. The fees and expenses usually differ based on the course you take up; however, they can go up to $81,283 in a year. The acceptance rate of Northwestern University is also quite low- 9.1%.
Pull up your socks and nail those SATs if you really wish to get into Northwestern to get a degree! This is one of the most expensive colleges in America.
Another well-known university, the University of Pennsylvania in Philadelphia, is an Ivy League school focusing mostly on research.
With an acceptance rate of 5.7%, many students try to get into this university every year. If you are hoping to get into UPenn, ensure your SAT and ACT scores are good.
UPenn is actually divided into 12 professional and graduate schools and four undergraduate schools. The yearly expenses for a student at the University of Pennsylvania are about $81,110.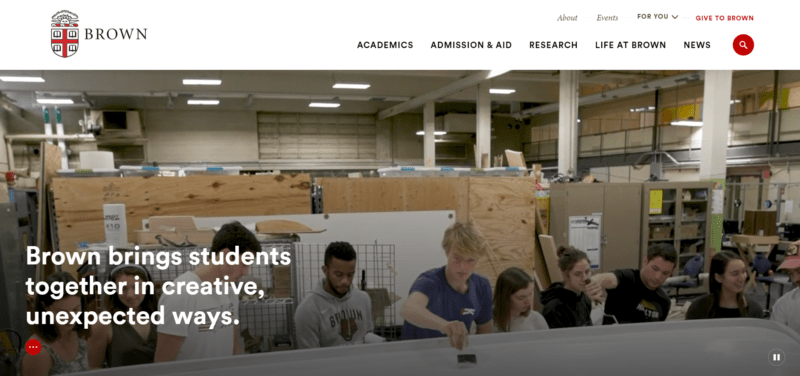 Another expensive university, Brown University in Rhode Island is well-known for its open curriculum. They let the students choose courses of their choice and then create a specialized schedule that the students can use and access all their classes.
The yearly cost of getting your higher education at Brown is nearly $80,448. However, the amount can be a little different depending on the subjects you take up. Also, the acceptance rate at Brown University is lower than UPenn- 5.7%.
DartMouth College is another prestigious Ivy League college that most students seek to get admitted to. It is a non-profit school that is also one of the oldest colleges in the United States. It belongs on this list of the most expensive colleges in America,
Before the American Revolution, Dartmouth was among the nine established colleges. The yearly tuition expense at Dartmouth college is around $80,184. With a 6.2% attendance rate, it is a very reputed institution.
The University of Southern California, as you may have guessed, is based in Los Angeles in the state of California. A private research-based University, it is the oldest private research institute in California.
The yearly tuition expenses at this school amount to $80,151. There is also a difference in tuition expenses for out-of-state students. However, the acceptance rate is better than other Ivy League universities at 13%.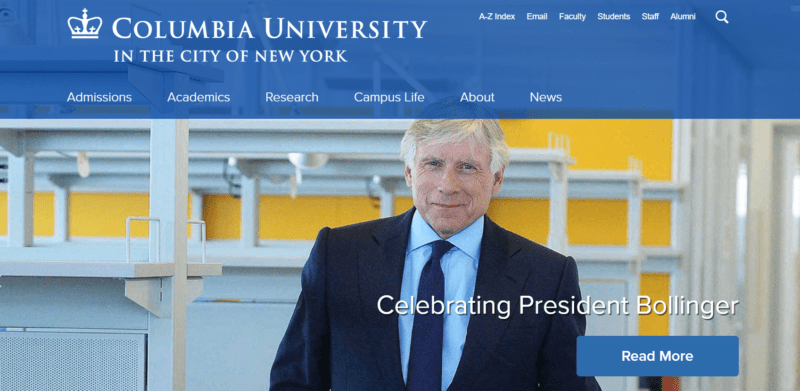 This is yet Ivy League that is a must-include on this list. Columbia University is one of the best-known schools even outside America.
Their acceptance rate is 5.9%, which means that their selection panel is quite critical. At the same time, they also make sure that your application goes through multiple rounds before they make a decision.
The yearly tuition expenses at Columbia University are $79,752 at present.
One of those "elite" schools, Harvey Mudd is also a non-profit institution based in Claremont. Harvey Mudd is basically a four-year institution for undergraduate students.
This institution was ranked the most expensive school in the USA in 2019. The annual tuition expense at Harvey Mudd is around $79,539, but it might vary according to the subjects you choose. This is one of the most expensive colleges in America.
For every 100 applicants at Harvey Mudd, only 15 applicants get selected.
Also Read: 18 Best Free High School Diploma Online for Adults

One of the oldest universities in America, Yale, was founded in 1701. It is also one of those universities that still maintains its tradition. Also, the Yale university games? Iconic.
The inter-university sports games are quite celebrated and are like highlights during the academic year. Being one of the most reputed colleges, Yale offers more than 80 undergraduate degree courses and many scholarships!
The average annual tuition expense at Yale is $79,370. However, the Yale experience is worth every penny you cough up for the academic course.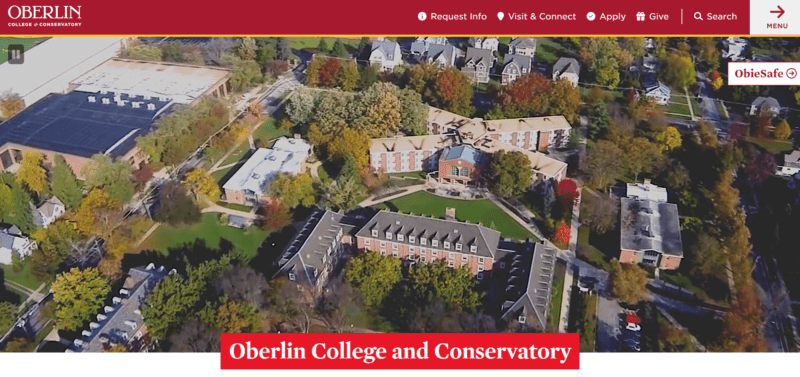 If you are a liberal arts enthusiast, then Oberlin College might be just the place for you. Situated in Ohio, the institution also has a music conservatory.
Oberlin is unique because it is the world's second oldest co-ed school of higher education for liberal arts that is still actively functioning. The yearly tuition at Oberlin is approximately $79,296. Oberlin College is also the third best-ranked school in America for the Liberal Arts.
Fordham gets the eleventh position on our list. This university is also another non-profit research university. Named after the Fordham district in the Bronx, it is one highly regarded Catholic school. Its annual fee is around $79,216. No wonder it is on this list of the most expensive colleges in America.
Landmark College focuses on imparting quality education to specially abled students. If you have ADHD or are somewhere on the autistic spectrum, this will be the best university you can get into.
The annual expenses for students at Landmark college are about $79,200. The school has a 6:1 student-teacher ratio, which means that students receive the best possible attention during their course.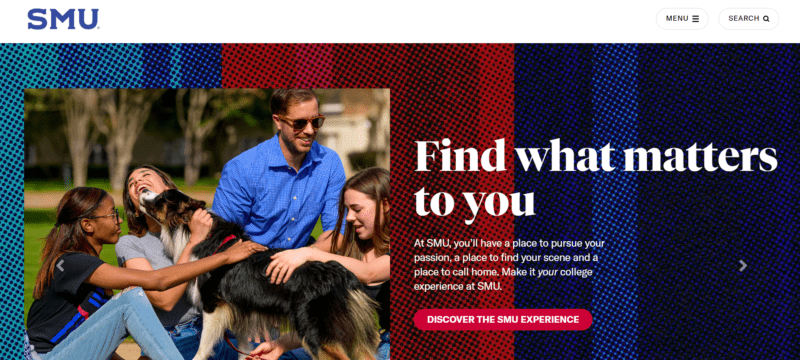 Established in 1911, this university is another research university that is located in Texas. It also has a satellite campus in New Mexico State. The annual cost of studying at Southern Methodist University is approximately $79,050 as of now.
Located in Massachusetts, Tufts University is one of the best institutions for Arts enthusiasts and one of the most expensive colleges in America. It is also one of the premier schools for students who love research work. The annual fees for a degree at Tufts University, Boston, are $79,000.
Located in Ithaca, New York, Cornell is also a member of the Ivy League. The expenses are, however, different for state-bound and out-of-state students.
And out-of-state students will need to pay around $78,992 as yearly tuition. The acceptance rate is 11%, better than other universities, but still competitive.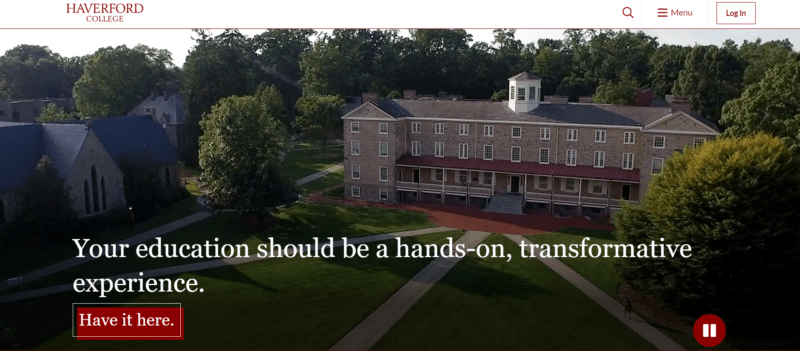 Haverford College is located in the state of Pennsylvania. It is a private institution for liberal arts. The yearly tuition structure is approximately $78,890 on average. The unique thing about Haverford is that the college focuses on learning via discussion and debate.
Also Read: 15 Highest Paid Public Employee by State in the USA

Bennington College has a small student strength- less than 700. With a small student count, they still make sure every undergrad student receives the best education. Bennington College is a reputed liberal arts school where students pay $78,764 yearly tuition fee.
This university is located in the capital of the USA. It is also one of the universities that are named after a town. The yearly expenses at this school can go up to $78,754, including campus housing. However, you can also avail of financial aid for this course.
Wesleyan is another school that is located in Connecticut. The acceptance rate here is 16%. Yearly and without scholarships, a student at Wesleyan will be paying $78,735 on average.
If you want to have the best years of fun and parties as you get the degree, Tulane University is the place for you. This is one of the most expensive colleges in America. Based in New Orleans, the yearly expenses at Tulane are approximately $78,680.
Home of the Eagles, Boston College is one of the most prestigious Catholic institutions in the USA. The yearly expenses at Boston amount to $78,572 per year.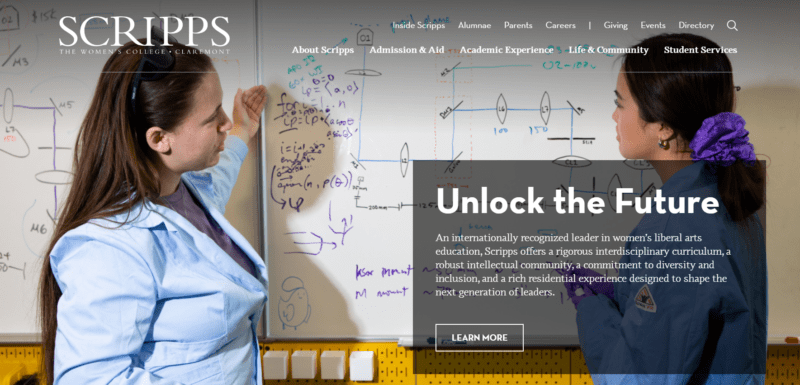 One of the top higher educational institutions for women, Scripps College's annual expenses can go up to $78,274 and beyond. Offering courses in 65 majors, it is one of the most well-known schools in California.
It is a prestigious private non-profit institution located in Orange County, California. Chapman comprises ten schools and colleges and is one of those universities focusing on research. A Chapman undergrad student pays approximately $78,272 per academic year. No you know why it is on this list of the most expensive colleges in America.
Another institution to be named after a town, Wellesley, is located in the state of Massachusetts and focuses on Liberal Arts. If you are a Wellesley student, your yearly tuition can amount to up to $78,270. It also ranks among America's best colleges for women.
Also Read: 26 Worst Colleges in America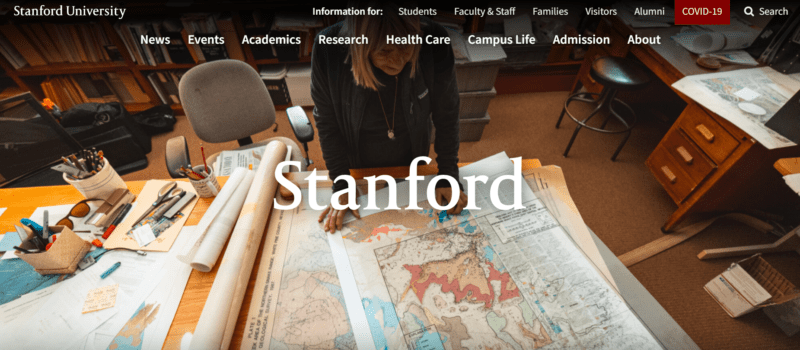 Now, this one's pretty popular. Stanford, based in California, is a school well-known for its academics as well as their competitive application process. For the class of 2022, the acceptance rate was a mere 3.95%. As a Stanford undergrad, your yearly expenses will probably be $78,218.
Vassar College is located in Poughkeepsie, New York, and is known as one of the most selective schools in the country.
Students seek to get into Vassar College because of their emphasis on learning through academic associations and extracurricular groups. The yearly tuition for Vassar students is approximately $78,170. This is one of the most expensive colleges in America.
Reed is another well-known institution that Liberal Arts enthusiasts can get into. The yearly expenses at Reed College are nearly $78,100. Situated in Oregon in Portland, this college is a residential college and has been functioning since 1908.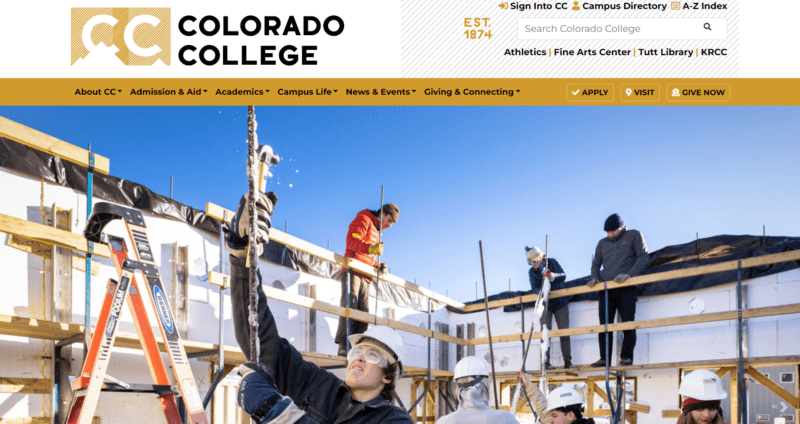 Colorado College ranks in the top 100 best schools for Liberal Arts in the country. At the same time, it is also well-known for its innovative Block Plan. Students are encouraged to take only one subject at one time. The yearly expenses at Colorado college can go up to $78,080.
This is another private research university in Rochester, New York. It is reputed because they grant multiple undergraduate, graduate, professional and doctoral degrees. The annual cost of studying at Rochester is around $77,995.
Franklin and Marshall College is located in Southern Pennsylvania. Yearly tuition at Franklin and Marshall can go up to $77,982. One fun fact about Franklin and Marshall College is that the institution's logo and name are also licensed global fashion brands.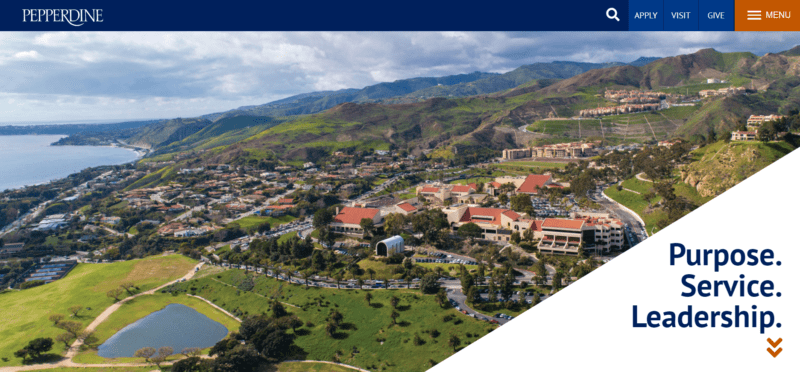 Pepperdine University is located in Malibu, near the Pacific Ocean. It has a beautiful campus and has been the alma mater of many notable people. Yearly tuition at Pepperdine will make your bank account $77,912 lighter. The best part about Pepperdine is its 13:1 student-teacher ratio.
Barnard College is another college dedicated to women enthusiastic about Liberal Arts. The annual tuition at Barnard is approximately $77,855. This is one of the most expensive colleges in America.
Located in Manhattan, New York, and is an official college of Columbia University. Barnard is also tied to Columbia with an athletic consortium.
If you watched The Big Bang Theory, this isn't the first time you are hearing about CalTech. Located in Pasadena, California, CalTech is a well-known research institution. CalTech mainly focuses on Science and Engineering.
You will have to pay around $77,718 annually as a CalTech student. However, CalTech also grants financial aid to a few selected people every year.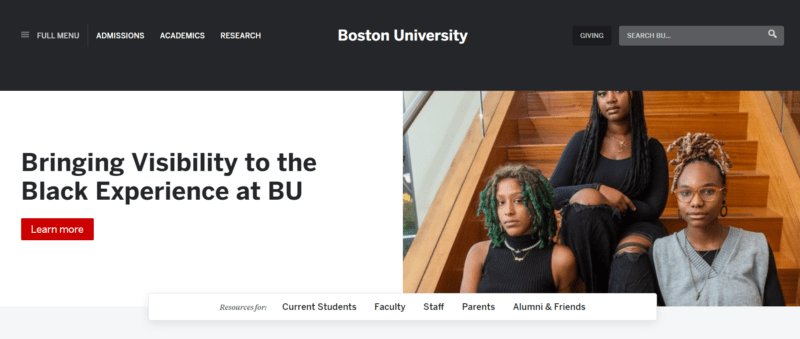 Most students who aim for Boston University aspire to get admission in courses such as Physical Therapy or Education. This university also ranks among America's finest colleges.
About 17,000 students pass out every year from Boston University. This university also gives out financial aid to needy students. Without financial aid, the average tuition fee at Boston University is approximately $77,662.
NYU is a popular Ivy League school situated in New York City. NYU students pay, on average, an amount of $77,632 per year. Chartered in 1831, it is one of those schools that will have you practicing your SATs before long.
Columbia University is the alma mater of many well-known personalities, including Nobel Laureates, Olympians, and Pulitzer Prize winners. Columbia is also famed because of their emphasis on research and innovation. As a Columbia undergrad, you will pay $77,603 annually for the degree.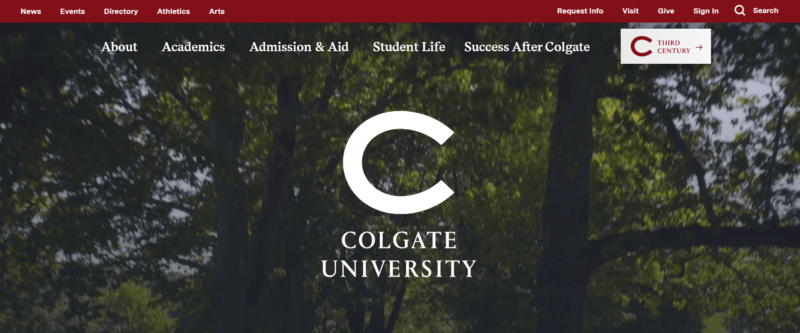 The best thing about Colgate University is that they accommodate each of their freshmen on their campus. Without financial aid, students pay around $77,580 annually. Located in Central New York, it is one prestigious university that students seek to get into each year.
Connecticut College holds the 55th position among the 210 top colleges in the USA in the 2022-2023 rankings. The average annual cost of studying at this university is approximately $77,315. This is one of the most expensive colleges in America.
A four-year, non-profit, research-based institute, Duke University is the finest Christian institution in America. The annual cost of studying at Duke is about $77,069. Duke is often tied with Harvard and Yale regarding graduate outcomes.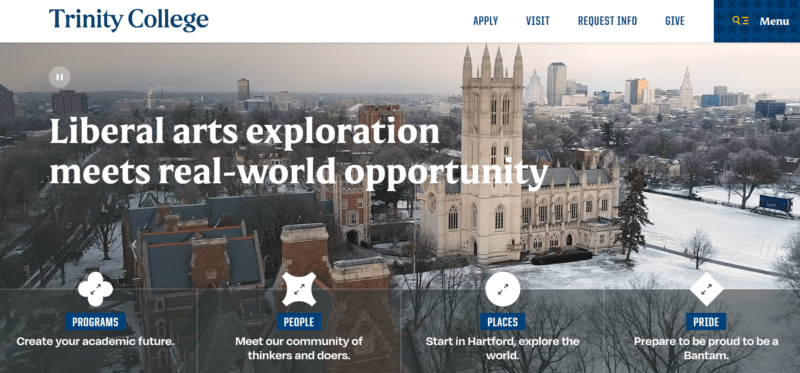 The beautiful campus of Trinity College is spread in the region of Hartford, Connecticut. Being a Liberal Arts college, most students seek to get into their Economics course. The average yearly tuition at Trinity is $76,850.
Also Read: 30 Most Expensive Sports Cards In The World

With an acceptance rate of 14%, Pitzer College is a part of the Claremont Colleges. Annual expenses can be around $76,808. Pitzer pays special emphasis on international programs, behavioral sciences, and media studies.
Amherst College, located in central Massachusetts, solely offers undergraduate degrees. Yearly expenses at Amherst are around $76,800. Amherst is closely related to Wesleyan College and has an acceptance rate of 11%.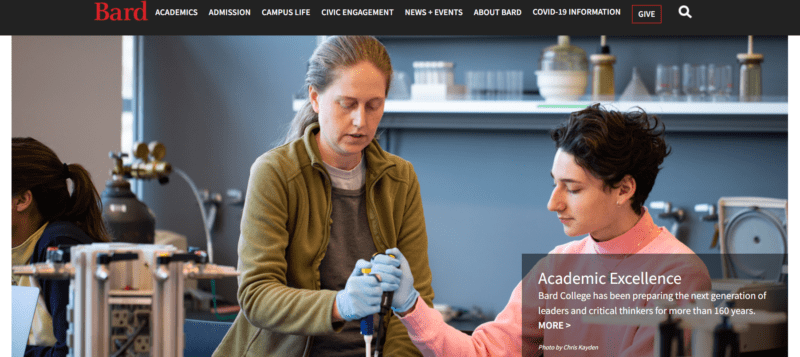 Bard College overlooks the Hudson River and Catskill mountains. With exceptional views, this school is traditionally dedicated to Liberal Arts. However, they offer exceptional Fine Arts and Performing Arts degrees. Annual expenses can amount to up to $76,745.
Claremont McKenna is another prestigious school that is one of the USA's top Liberal Arts schools. It is also the alma mater of many well-known personalities, including screenwriter Douglas Day Stewart.
This is one of the most expensive colleges in America. The average annual expense at Claremont McKenna College is about $76,744, but it might differ for different programs.
Massachusetts boasts many good universities; Brandeis is just one of them. The annual cost of studying at Brandeis is about $76,195. Brandeis is ranked 44 out of 443 private universities in the USA. They also emphasize research work.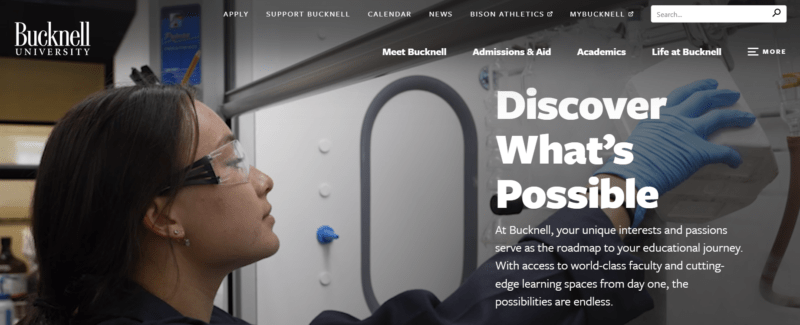 Another private university situated in Lewisburg, Pennsylvania, Bucknell, consists of three colleges. Bucknell is mostly known for their Liberal Arts programs. The cost of studying at Bucknell is approximately $75,992 annually.
Occidental College is situated in Los Angeles, California is well-known for its Arts programs.
The average annual cost of studying at Occidental is $75,916. If you fancy studying in a small, lively college in the heart of LA, Occidental College is the place for you.
Smith College was chartered by Sophia Smith in 1871 and is the largest member of the Seven Sisters Colleges. Tuition at this elite women's college can make your account $75,842 lighter annually.
Also Read: 51 Ways to Make Money Online For Beginners

This college is located in Yonkers- a short train time from Midtown Manhattan. Annual tuition at Sarah Lawrence is approximately $74,740. Sarah Lawrence College emphasizes creative learning and regularly organizes seminars for the same. It is among the most expensive schools in America.
Santa Clara University is the oldest school dedicated to higher education in Santa Clara, California. Annual expenses here are around $72,984. This is one of the most expensive colleges in America.
A few most notable alumni from this school are Khaled Hosseini, Jerry Brown, Gavin Newsom, etc. The Art and Entertainment programs at Santa Clara are the most popular.
A private school in Massachusetts, Williams College often beats Ivy League schools in Forbes rankings for Liberal Arts institutions. With annual tuition expenses being $66,540, Williams College is the last on our list of the most expensive colleges in America.
Whether or not you have the money, you might have wondered about the most expensive schools in America. In this list, we compiled 51 of the most expensive schools in America.
Of course, the figures can go up or down with changes in curriculum or depending on the number of students. As of the current year, the University of Chicago ranks as the most expensive American University. However, if you have the enthusiasm to study and the scores to get through, higher education will be a great time for you- in any of these colleges!