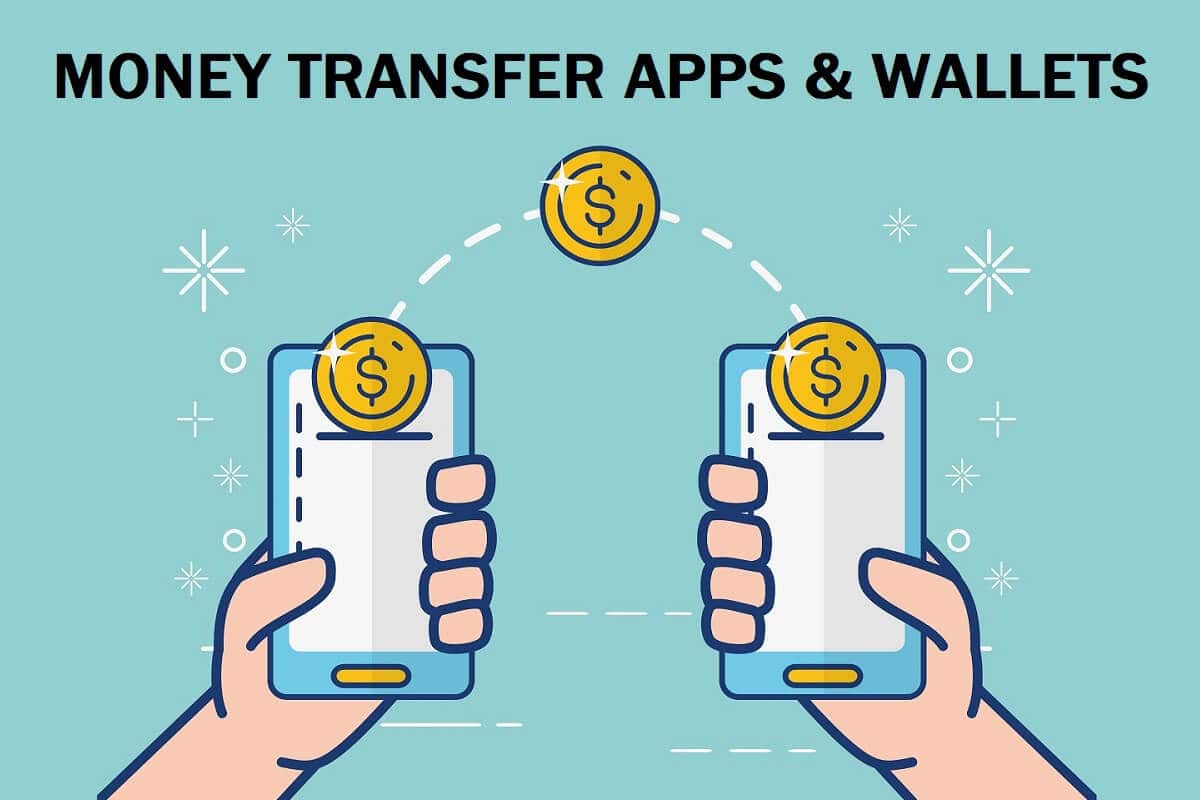 In today's digital age, the convenience and speed of money transfer have become crucial aspects of financial transactions. With the rise of smartphones and the widespread adoption of digital payment systems in India, money transfer apps and e-wallets have become popular choices for individuals seeking efficient ways to send and receive money. In this article, we will explore some of the best money transfer apps and wallets in India.
What is an e-wallet?
Mobile wallets or Digital wallets or e-wallets is a service or device that allows you to process cashless transactions. In other words, e-wallets help to carry out monitory transactions digitally or electronically effortlessly. Moreover, your mobile number could also be linked with e-wallets.
Digital wallets are a part of the money transfer app. For example: PayTM is a money transfer app, whereas PayTM wallet is a digital wallet. From the last couple of years, the number of digital wallet users has increased phenomenally. This is also helping our economy to become cashless.
Apart from all these, there are some other advantages of using digital wallets through money transfer apps in India which are listed below:
Cashback: You can earn cashback when you carry out any monetary transaction depending upon your bank you are doing it from and the deals available for that transaction. Cashback offers, but money transfer apps also offer several vouchers and coupons from different brands to increase the number of users.
Secured Payments: Almost all the money transfer apps carry out monetary transactions through a secured payment gateway to ensure that your hard-earned money is secured. Furthermore, there is technical support available that is responsible for solving the complaints of the customer.
Top 20 Money Transfer Apps and Wallets in India
By embracing these innovative platforms, users can experience the convenience, speed and flexibility of digital payments. Let us begin our list.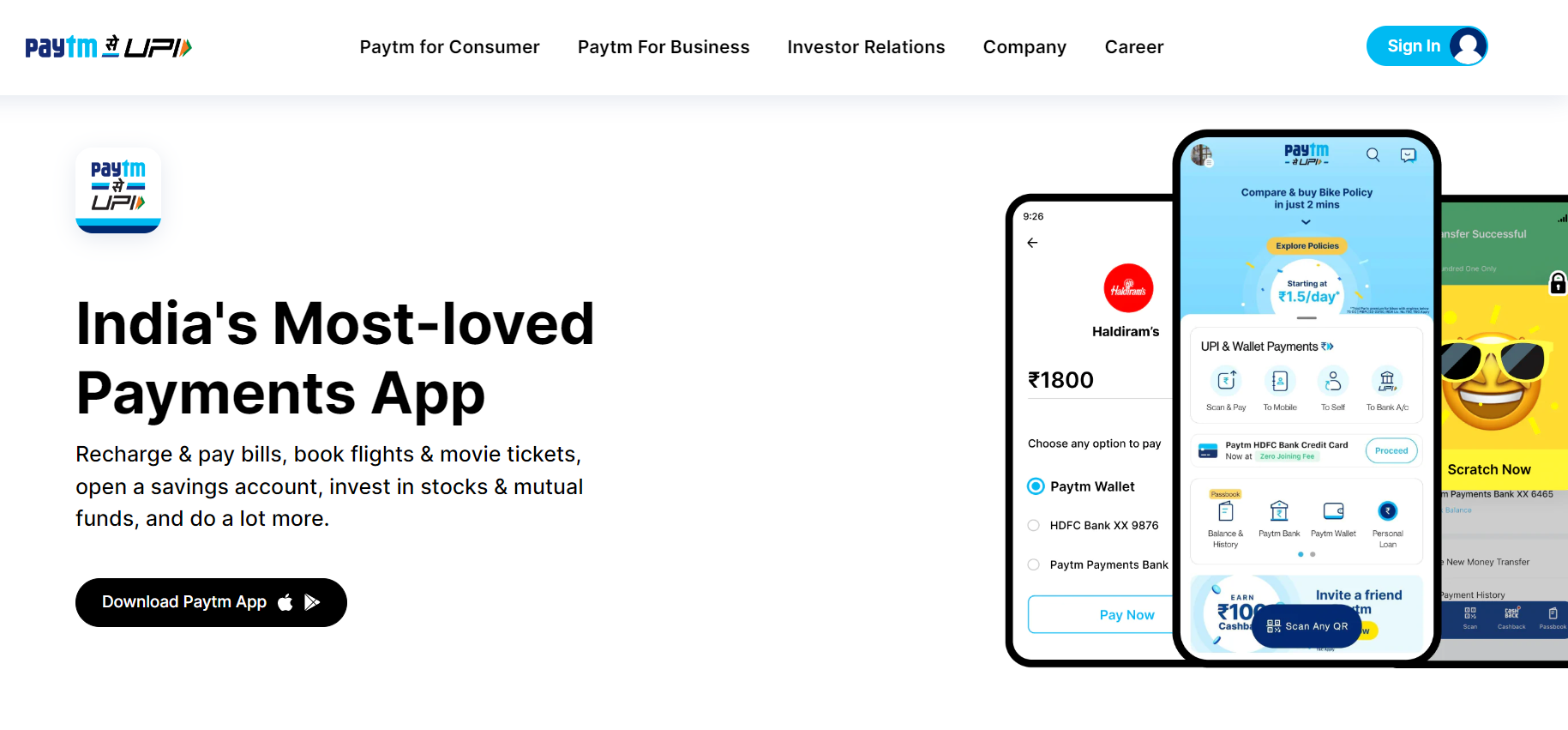 Paytm is the leading money transfer apps in India. It not only offers you to store your money in its wallet but also allows you to make quick payments, do online shopping, and much more.
Paytm was launched and established in 2010, which works on a semi-closed model and has a mobile market. There are more than 160 million (16 crores) downloads of this app which is the highest as compared to any other money transfer apps. Funding of more than 2.2 billion Indian rupees has been raised by investors for this app.
Furthermore, there are bountiful Paytm wallet users who keep their money to carry out daily transactions such as bill payments, DTH recharge, booking tickets, online shopping, etc.
Paytm has recently launched its UPI transfer option, which you can avail to transfer the funds into another account directly.
Paytm is also used to avail services from merchants from the entertainment, retail, and travel industry. The best part about Paytm is that Paytm wallet's payments are accepted all over India. It has also partnered with some educational institutes to facilitate cashless payments of fees for the users. It is available on iOS and Android operating systems.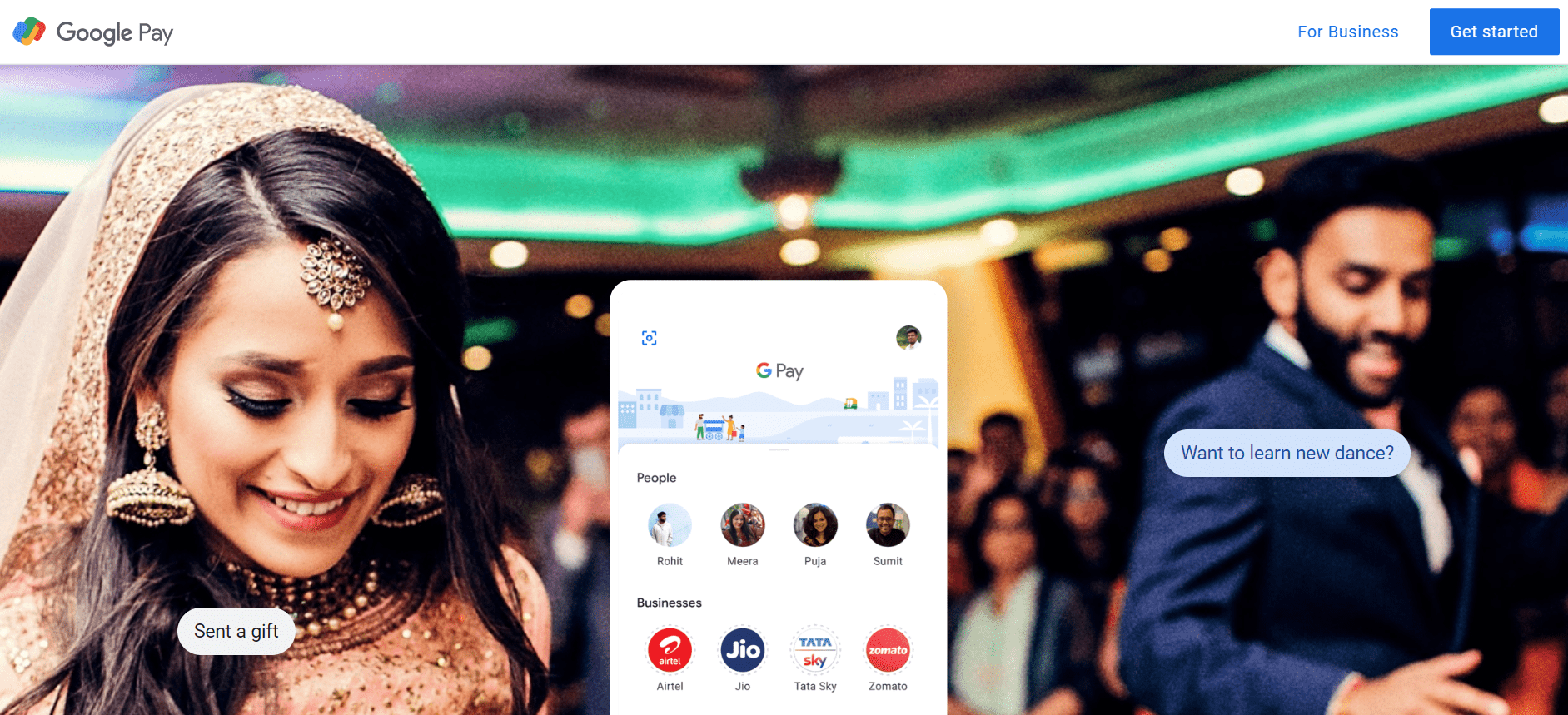 Google Pay was formerly known as Tez. Prior, it was not very popular. However, when it is taken over by Google, it has become widely known and has become one of India's best digital wallets. They have scaled up their system rapidly despite entering late into this business.
As Google Pay provides hassle-free services to its users, it has quickly managed to gain popularity among users. The services that it provides include:
Sending and receiving money instantly in your bank account using Google Pay UPI id
Recharge your phones
Bill payments
Cashback in the form of gifts and vouchers
Online shopping
One of the best things about Google Pay is that it works with your existing bank account assuring that your money is safe and secure. It ensures that need not worry about reloading wallets and doing additional KYC, unlike all other apps.
Google Pay has more than 25 million active users in a month, and the total number of downloads exceeds 100 million in India. It is also available in Play Store and IoS.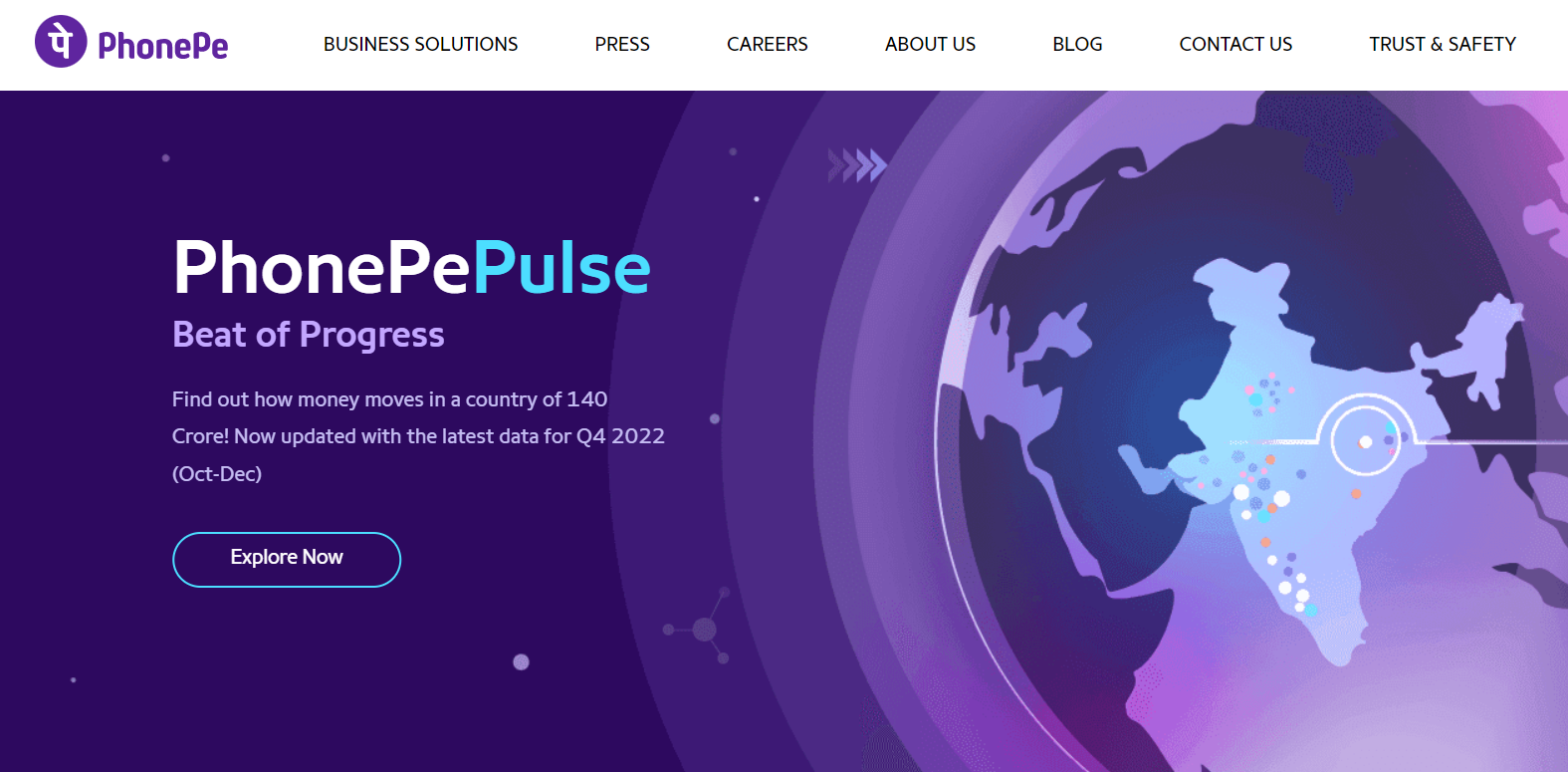 PhonePe has now been taken over by Flipkart. PhonePe was launched and established in 2015, and within a short time frame, it has crossed 100 million downloads. Whether you want to transfer funds from UPI payments or recharge mobile or DTH, online bill payments to QR code payments have become very easy with the PhonePe app.
You can experience one of India's fastest fund transfer experiences through PhonePe as it has a user-friendly interface. PhonePe allows you to transfer or receive up to 1 lakh INR per transaction. It also lets you manage multiple bank accounts, beneficiaries, and check account balance. Furthermore, you can also check your refund and cashback status if you are entitled to any of it.
PhonePe also offers an exclusive feature of assuring data security against cyber-criminals. Moreover, it is a multilingual app available in Hindi, English, Marathi, Tamil, Bengali, and some other languages. Thus, this app provides a seamless experience to all kinds of users in any part of India.
PhonePe is also available in the Android Play Store and Apple IoS.

The aspiring global giant Amazon has launched its digital wallet in 2007 globally. However, the Amazon Pay app was launched after a decade that is in 2017 in India.
Amazon pay can be used for doing various types of transactions, including transferring or receiving money, bill payments, booking tickets, avail entertainment packages like watching movies, etc. Apart from these services, Amazon Pay also offers several other benefits such as cashback and discounts.
Assuming, you are buying something on Amazon; Amazon Pay will make it really easy for you to process the payments seamlessly. Not only with Amazon, but Amazon Pay also provides an option to pay on external merchant websites as well, such as Big Bazaar.
There are more than 35 million users who are using Amazon Pay digital wallets to process monetary transactions. It is also available for Android and Apple users.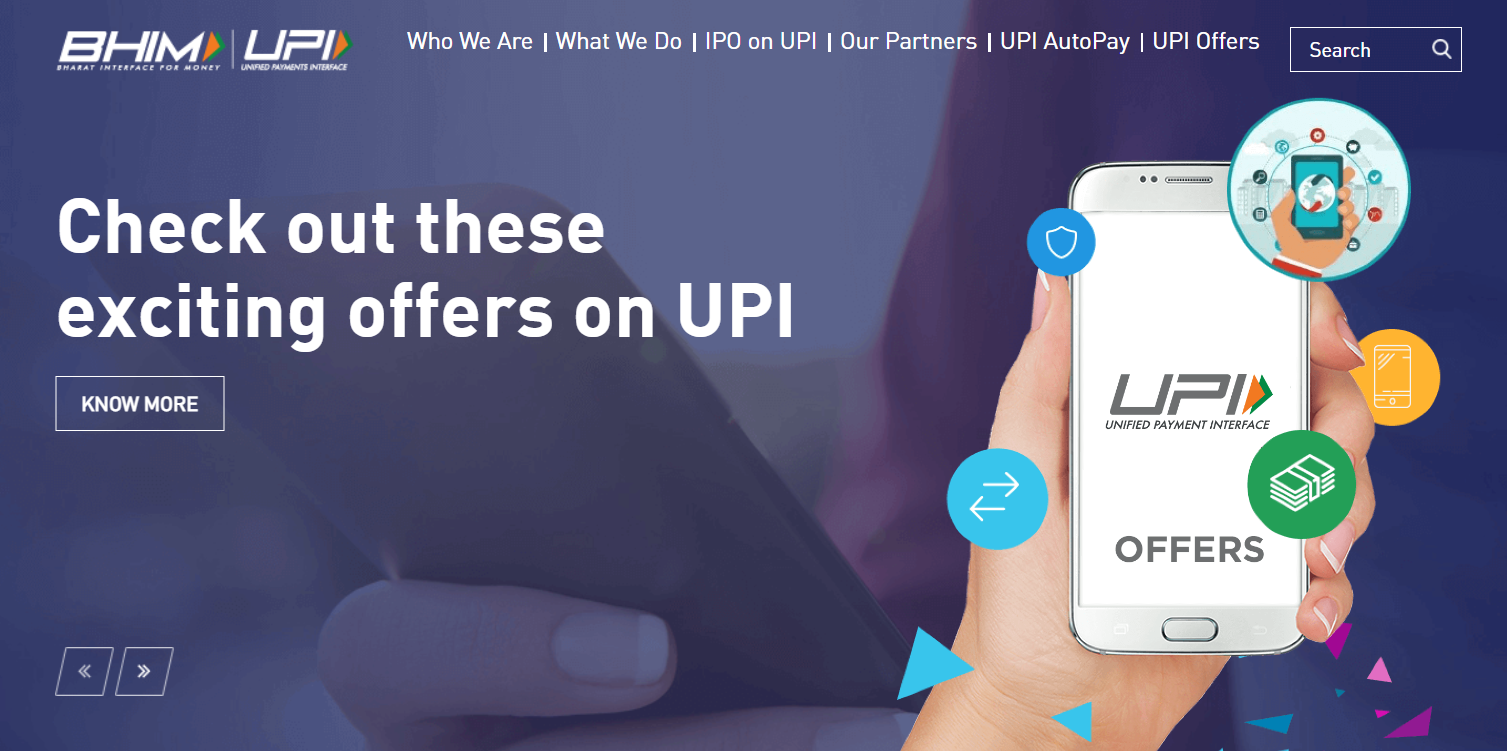 BHIM (Bharat Interface for Money) app is launched by The National Payments Corporation of India and is backed by The Reserve Bank of India. This app was launched by Narendra Modi in 2016 after the demonetization and is consistently playing a significant role to make our economy cashless.
BHIM is solely based on UPI. It lets you receive and transfer money directly to bank accounts by using your smartphone. BHIM does not hold the money but instantly transfer it into one's account. Besides transferring funds, you can also make mobile, or DTH recharges, bill payments, etc.
Funs can also be transferred by scanning a QR code which is created by the users at the time they install the app for making transactions. Not only QR code, but UPI pin can also be created through BHIM. The services of BHIM can also be availed on weekends and holidays. One of the drawbacks of BHIM is that it is only available for Android users but not on iOS.
Cross-reference: RuPay Credit Card on UPI is now available for Axis Bank customers: Step-by-step guide to link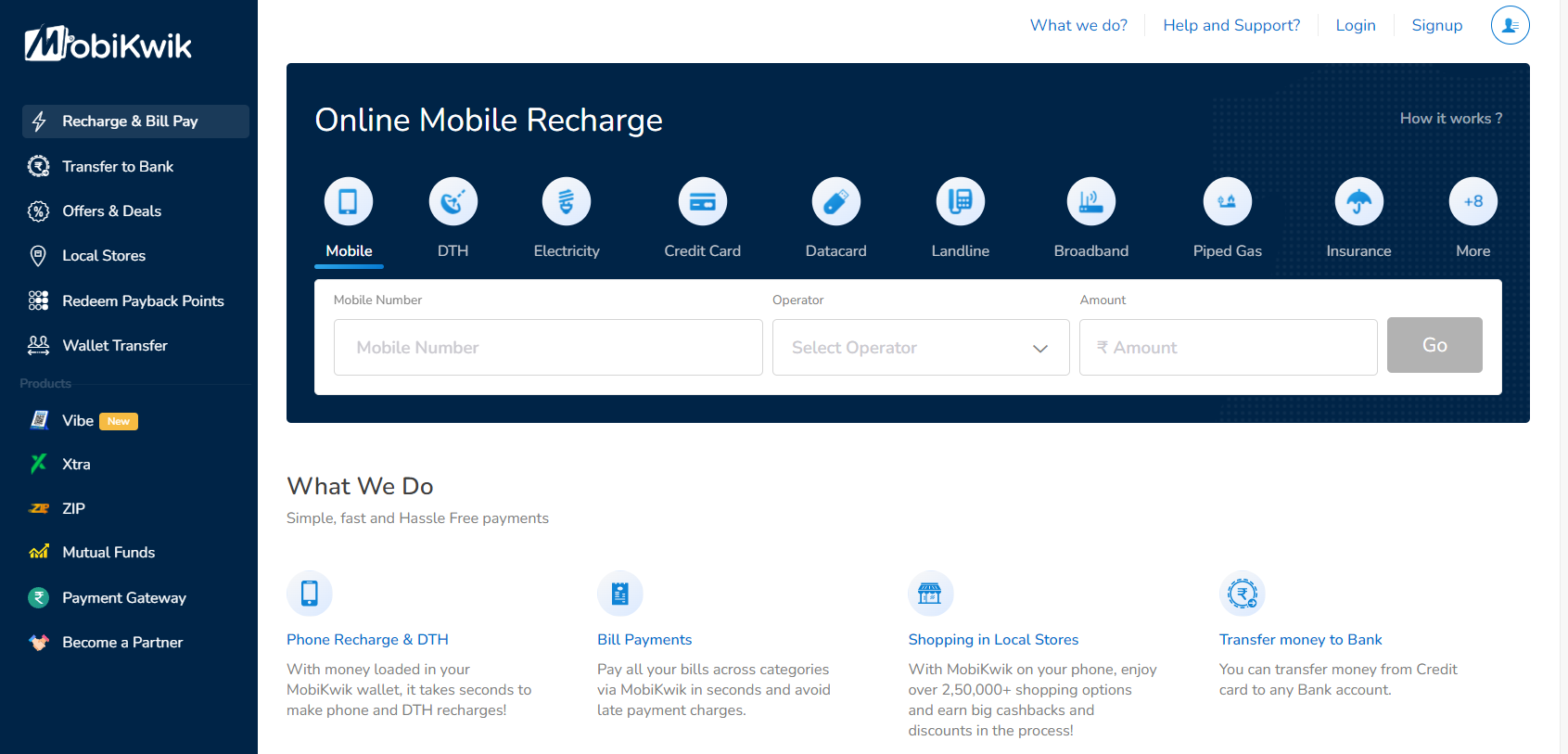 MobiKwik is another digital wallet app for making monetary transactions in India. It is a Gurgaon based company that also helps users to store their money and facilitates the entire payment system by connecting more than 25 million users and offline avenues.
Furthermore, MobiKwik offers its users to earn a huge cashback, and great discount offers on making bill payments, recharges, booking tickets, etc.
If you are using MobiKwik, you can also opt for a doorstep cash collection option and shop/pay bills through their digital wallets in India. You can operate this app on iOS, Windows, and Android.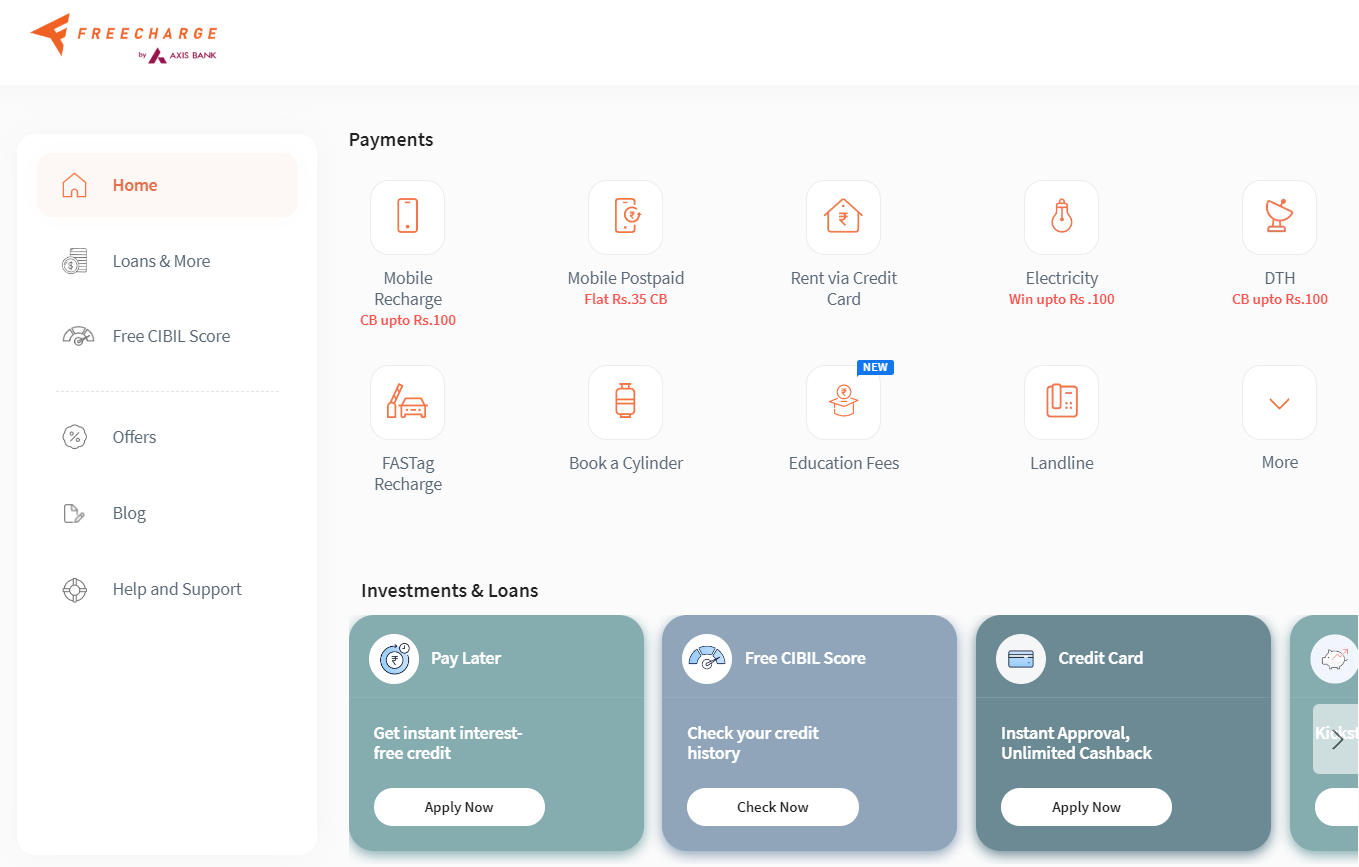 Freecharge is an old app used for paying water, gas, electricity bills, DTH, Phone, Google Play, Metro recharges, investing in mutual funds, and making charitable donations online.
But now it even offers a chat-n-pay service for its users that enables them to send and receive money instantly once you create BHIM UPI ID and link your bank account with the same ID you created. It will let you transfer and receive the funds in the same bank account hassle-free.
Freecharge was founded in 2010; it has made it easier for all the users across India to transact through e-wallets. You can make payment through freecharge digital wallet at big merchants like HomeStop, McDonald's, Hypercity, Cinepolis, Shoppers Stop, Crosswords, etc.
Freecharge also offers you several coupons depending upon the bill's amount or recharge and is available in iOS and Android operating systems.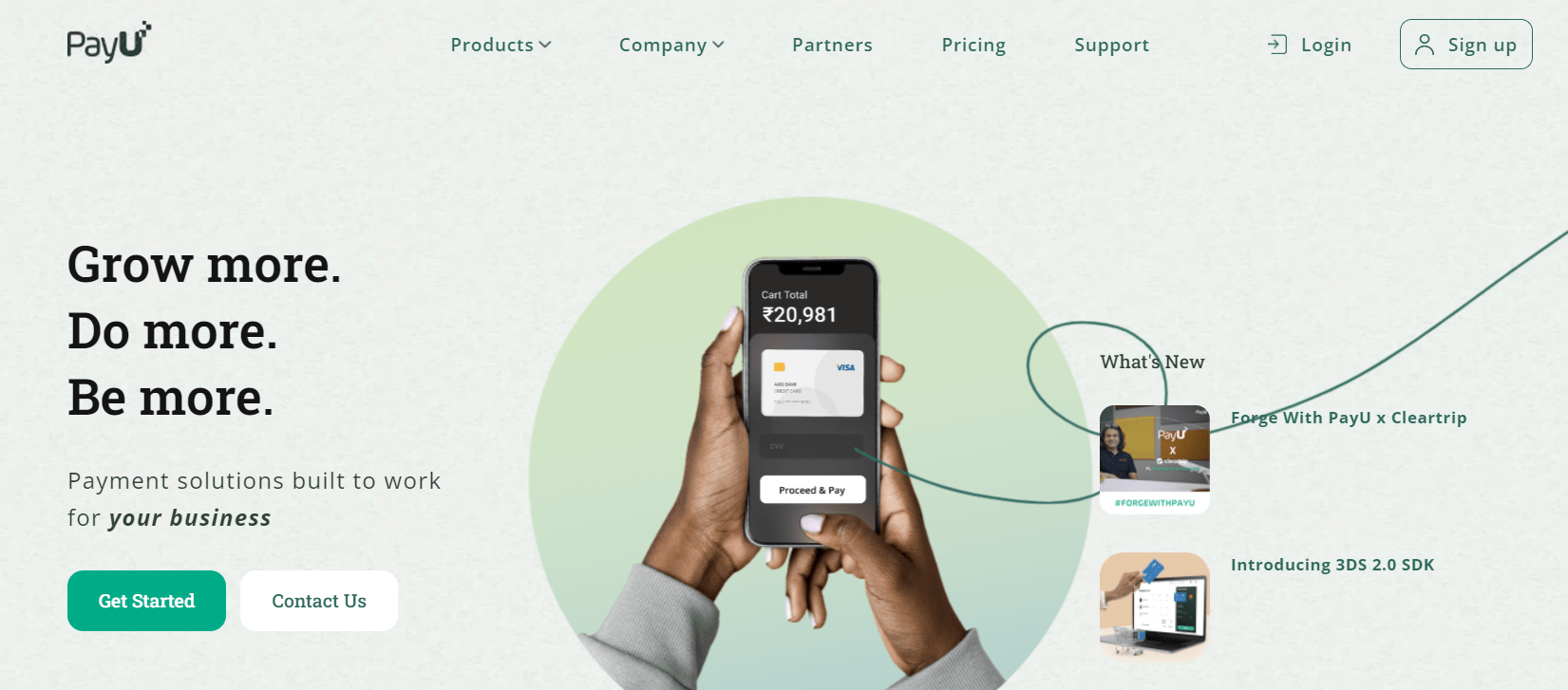 It is one of India's free payment gateways that provides an opportunity to its users to avail of digital wallet services. More than 4.5 lakhs businessman is using PayU to process their monetary transactions.
PayU uses state-of-the-art technology due to which it has also been awarded as one of the best payment gateway solutions as it gives PayU buyer protection.
Furthermore, it also offers reward points on every transaction you make through its digital wallet. It is available in the Play Store and App Store.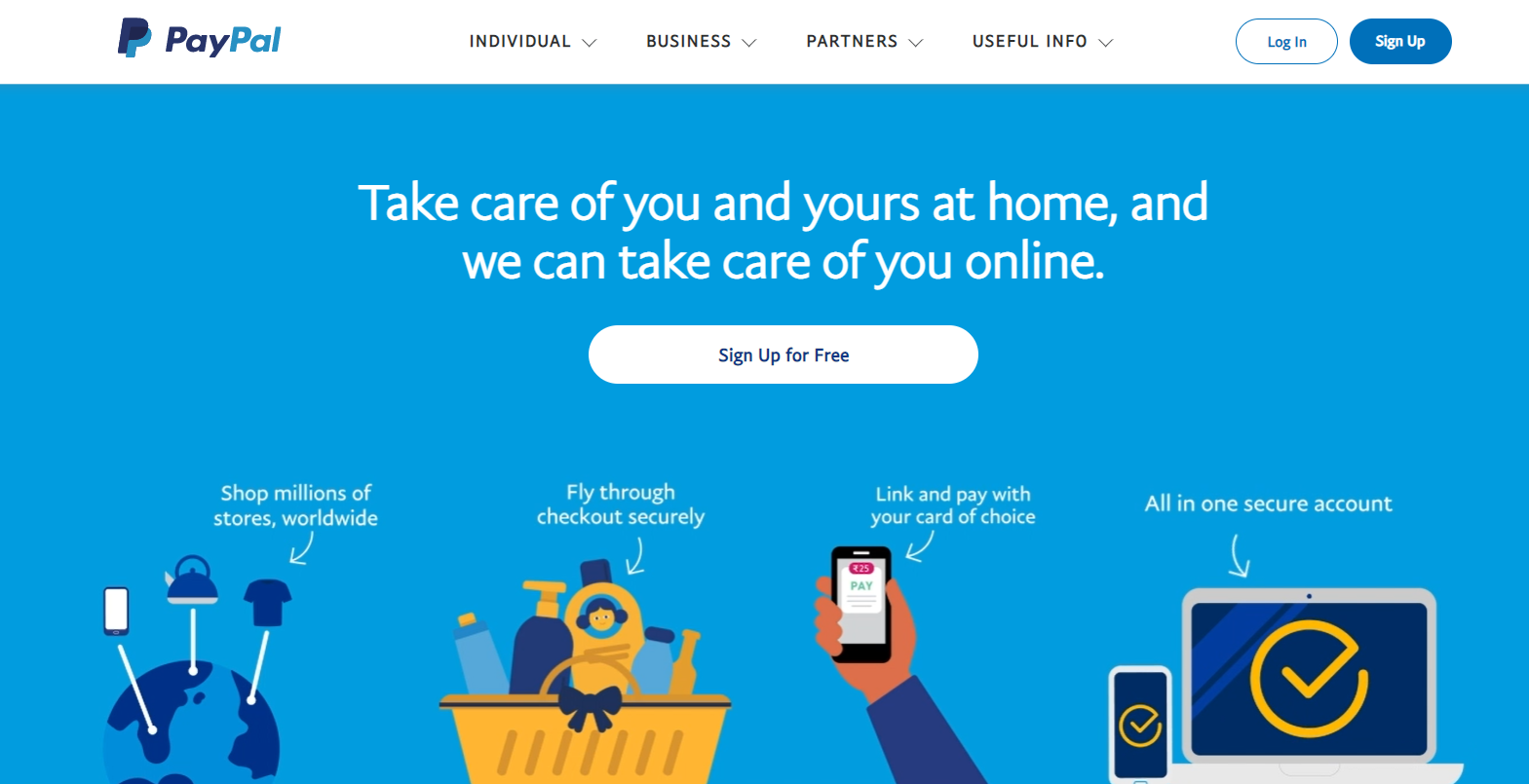 PayPal is one of the oldest apps that is being used for money transfer not only in India but in many Asian countries. Once you become a registered user of PayPal after linking your bank account to PayPal's account, you can easily make and receive payments in India and abroad.
PayPal also allows you to transfer the money from its digital wallet to your bank account easily and do not charge any fee, unlike other apps. The transactions you make through PayPal are entirely safe and secure.
You can not only carry out fund transfer, but also do shopping, buy flight/railway, and access themselves with other features.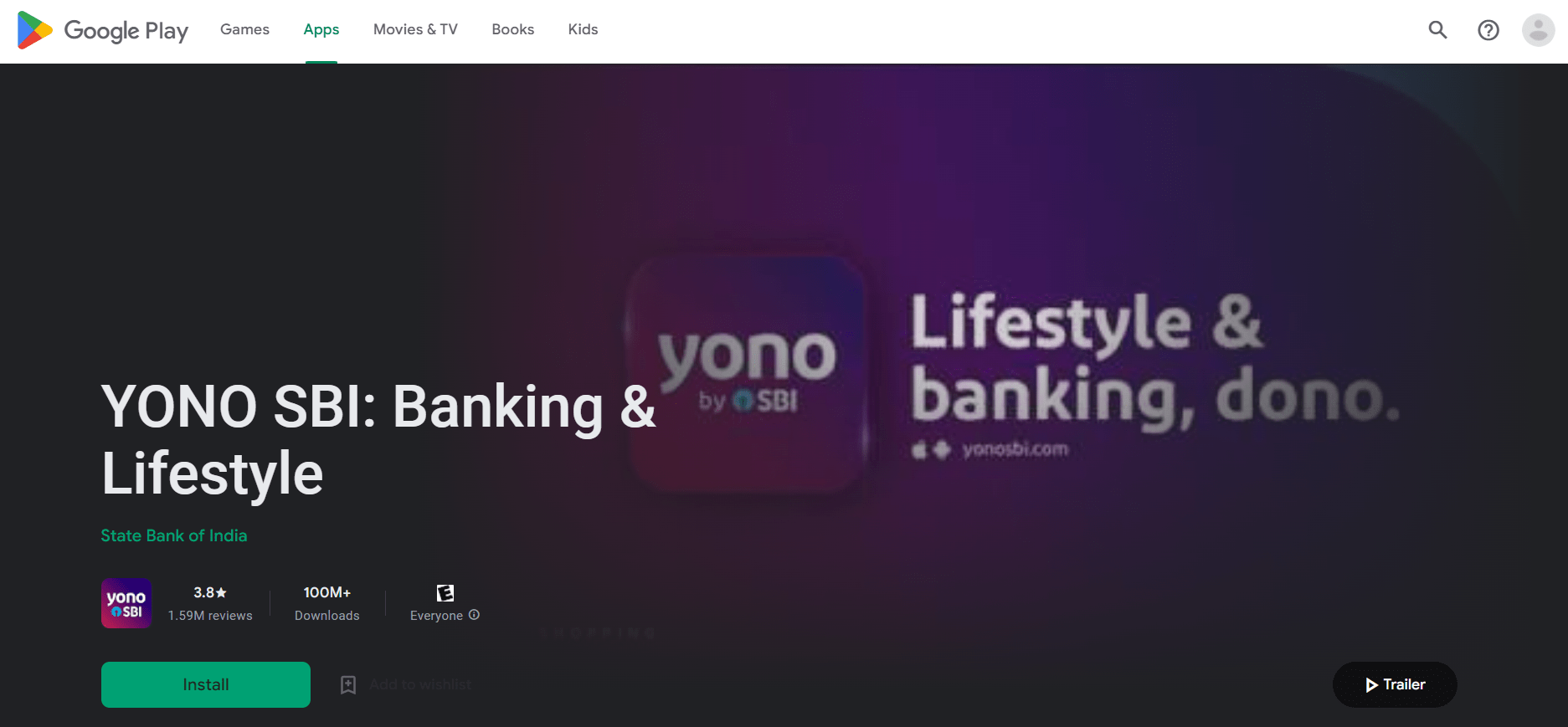 Yono By SBI is a multilingual app that is available in 13 languages in India. It is not restricted to SBI customers as can be used by non-SBI customers as well. Through this app, you can carry out fund transfers very smoothly by using your digital wallet option.
Yono app is used for transferring money, paying bills, recharges, booking a movie ticket, online shopping, and booking flight tickets.
This app allows its users to set payment reminders for due dates, and view the mini statement for the transaction. Both Android and Apple users can download this app.
Cross-reference: Inside account of how SBI's YONO became one of the largest digital lenders in India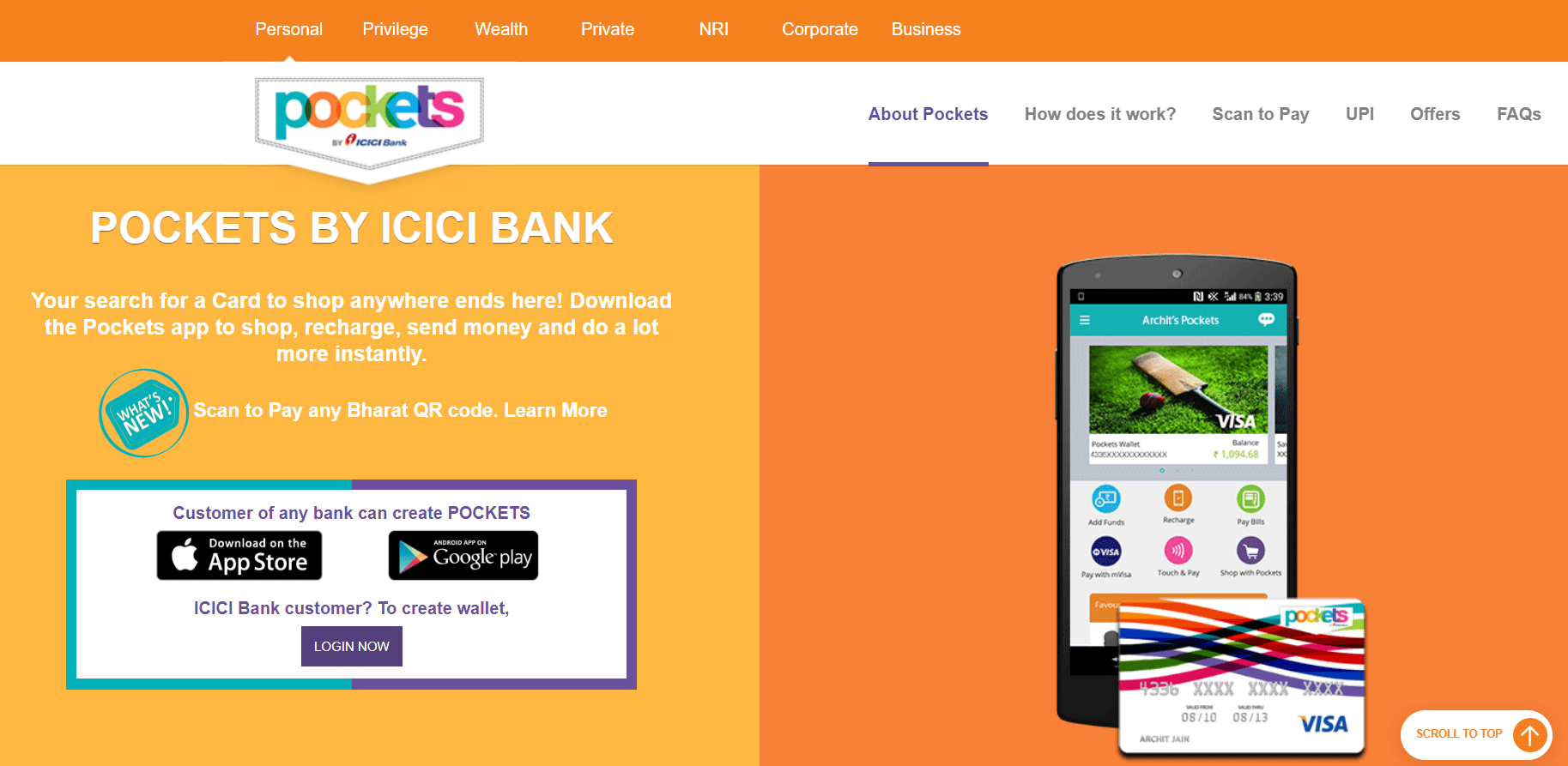 ICICI is one of the top-rated Indian multinational banks. You need to have a smartphone, and you are all set to use this app. It is not necessary that you have to be an ICICI customer to avail its digital wallet's services. You can make digital payments through this app even if you have an account in some other bank.
The only thing that this app uses a virtual VISA card that enables its users to make any transaction anywhere and everywhere. It is a versatile app as it allows you to transfer/receive money, book entertainment tickets, split expenses with friends, recharges, sending gifts, and much more.
There are more than 5 million downloads for this app and is available in the App Store and Play Store.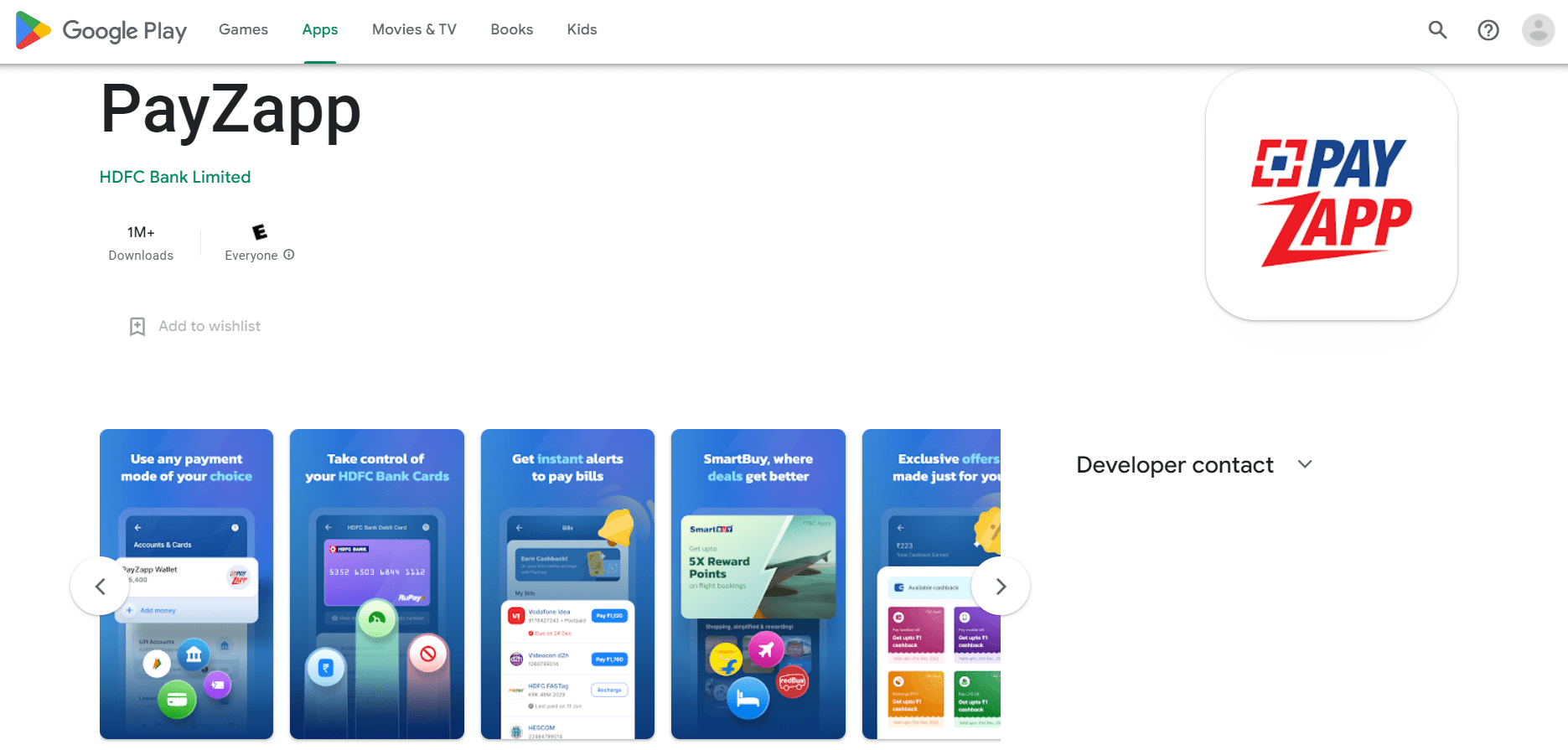 It is an eminent app launched by HDFC to ease their customers to carry out their fund transactions. It does not only enables monetary transactions but also allows you to check your account balance, manage your beneficiaries, set your transfer limit, pay fur bills/recharges, book hotel rooms, flight tickets, and many other tasks.
Payzapp users also get huge discounts at SmartBuy, an e-commerce platform that offers its users a comprehensive range of physical and digital products.
HDFC PayZapp is supported in Apple and Android operating systems.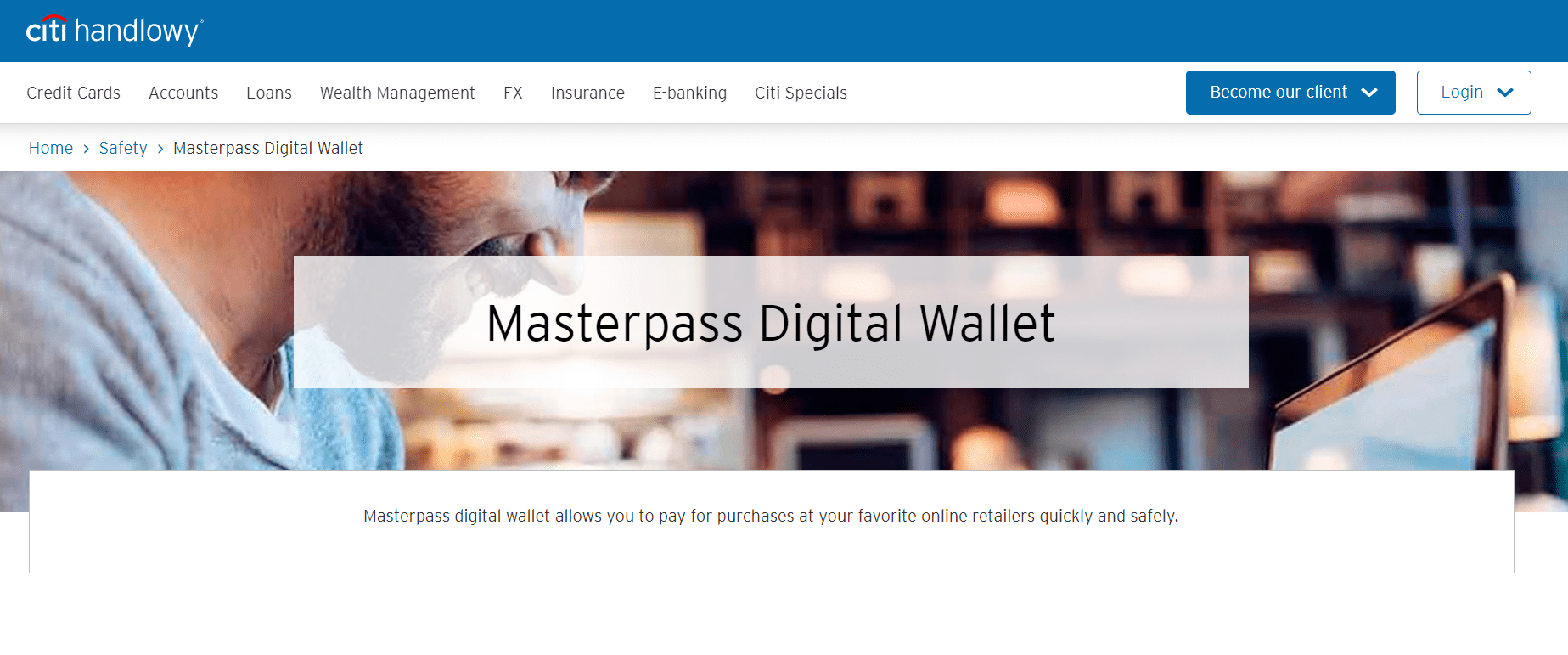 This app is a blend of two platforms that is MasterCard and Citi Bank, as the name suggests. It is a robust e-commerce platform for transferring money directly to the other person's bank account. You can also do online shopping by availing of its digital wallet services for faster, enhanced, and secure online or offline shopping.
You can checkout effortlessly with a single touch or click. Citi MasterPass also stores all your card details be it credit, debit, loyalty, or prepaid.
If you have a bank account in Citi bank and use its debit or credit card, you can shop with more than 2.5 lakh merchants. Once you have deposited the money and saved your shipping address in your Citi Wallet, the next thing that you need to do is to click on the MasterPass tab, and the order is placed.
Android and Apple smartphone users can avail the services of Citi MasterPass.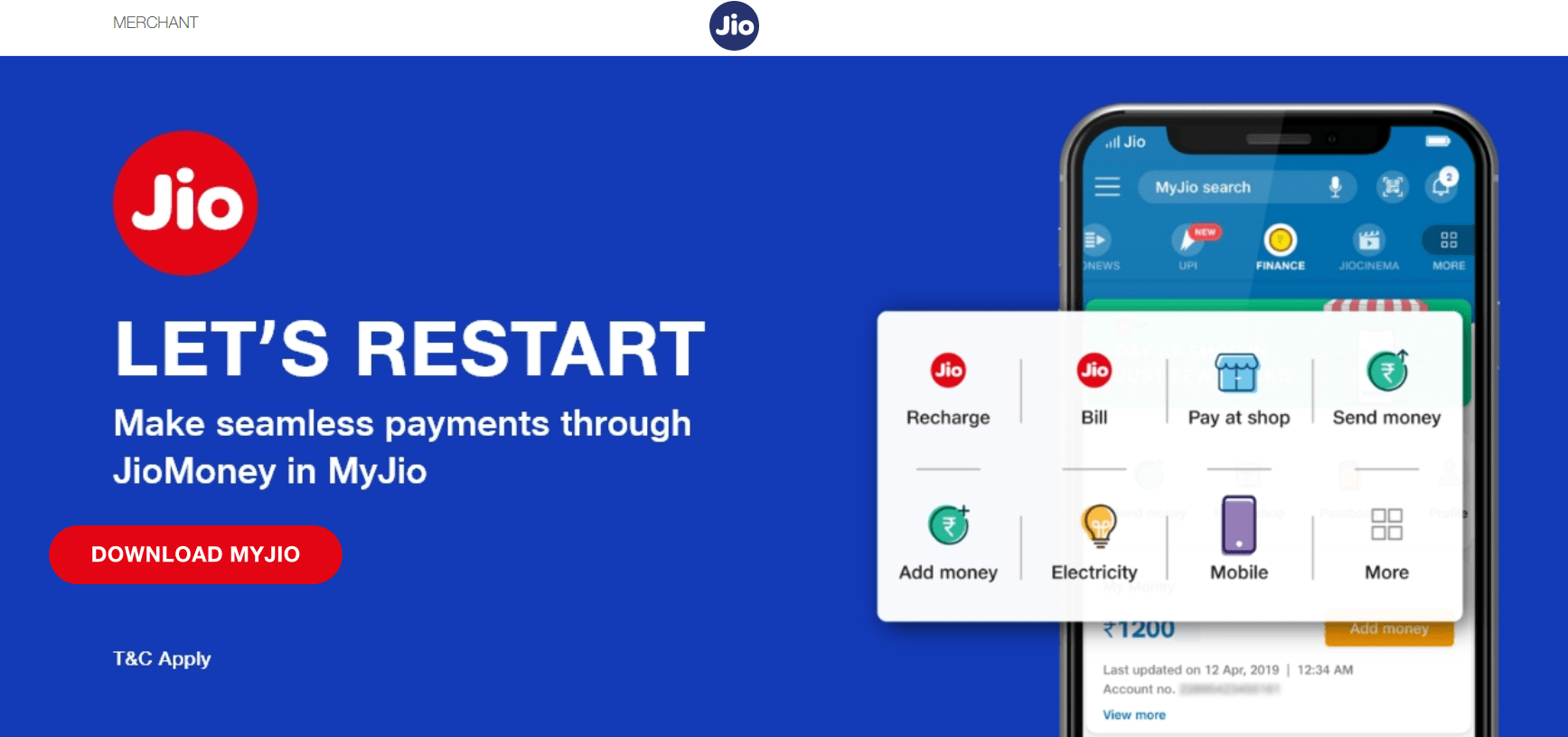 Jio Money app is not only confined to recharge your prepaid or postpaid mobile phones, but it also offers other benefits of using cash. It is a money transfer app that allows its users to transfer the funds in your Jio wallet. The money from your Jio wallet can further be transferred to other Jio customer's wallets and bank accounts as well.
You can also avail of great offers, coupons, and deals from the transactions you make through this app, such as recharge, making bill payments, shopping online, etc.
Jio money app can be downloaded through the Android Play Store and App Store.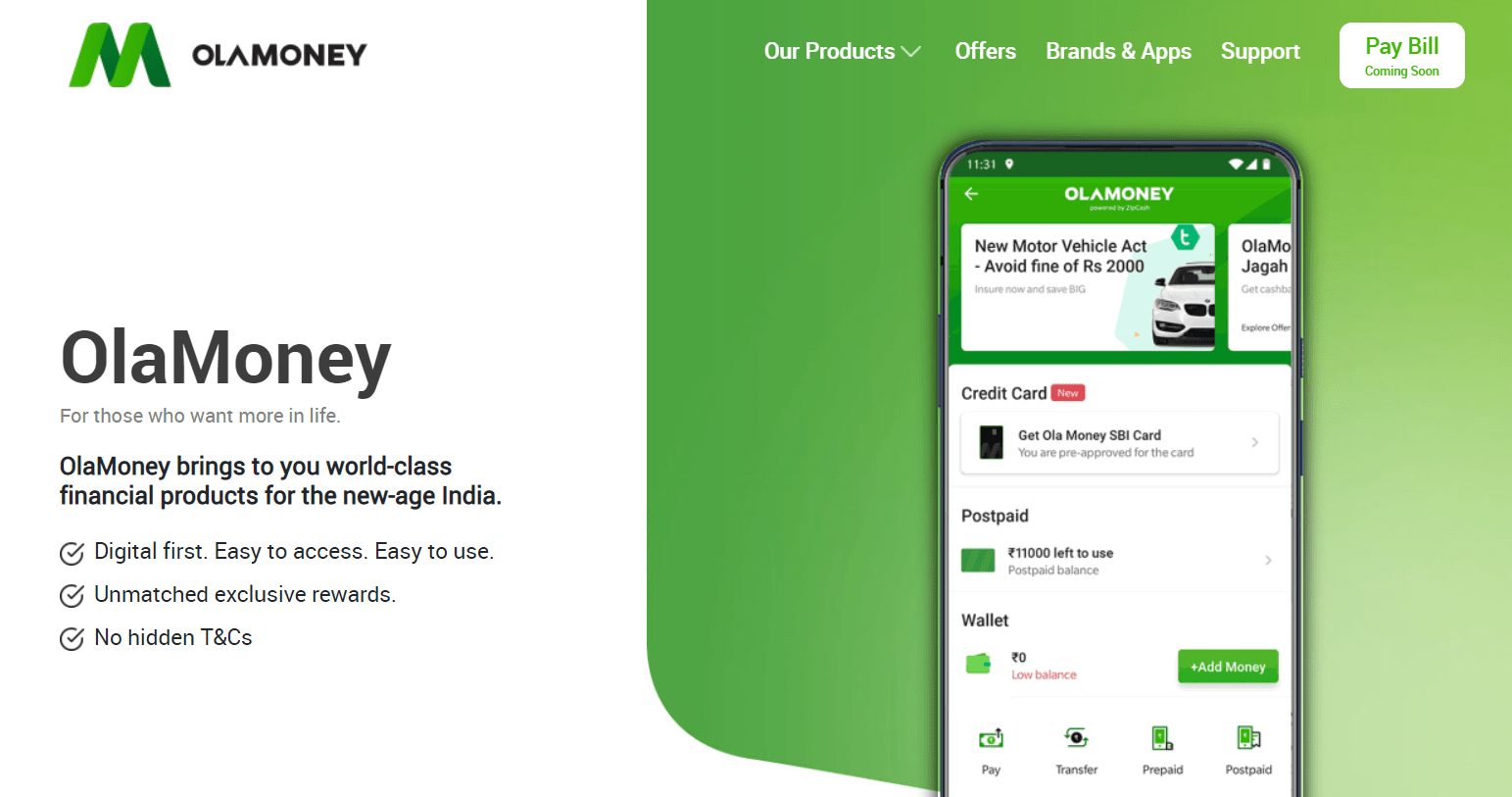 Ola Money is another app that offers digital wallet services to its users. It is a user-friendly app that offers various services to its customers. Once you have transferred your money to your Ola Money wallet, you can further use that Ola Wallet money to transfer the funds to your friends.
Furthermore, the Ola Money also gets automatically deducted while you use Ola cabs to reach your destination. You can still use Ola Money app if you do not use Ola cabs as you can do much more from this app such as paying your postpaid bills, prepaid/DTH recharge, electricity/gas/water bills, etc.
Ola Money app is available for Apple and Android users.
Cross-reference: Ola to shutter Avail Finance app, integrate it with Ola Money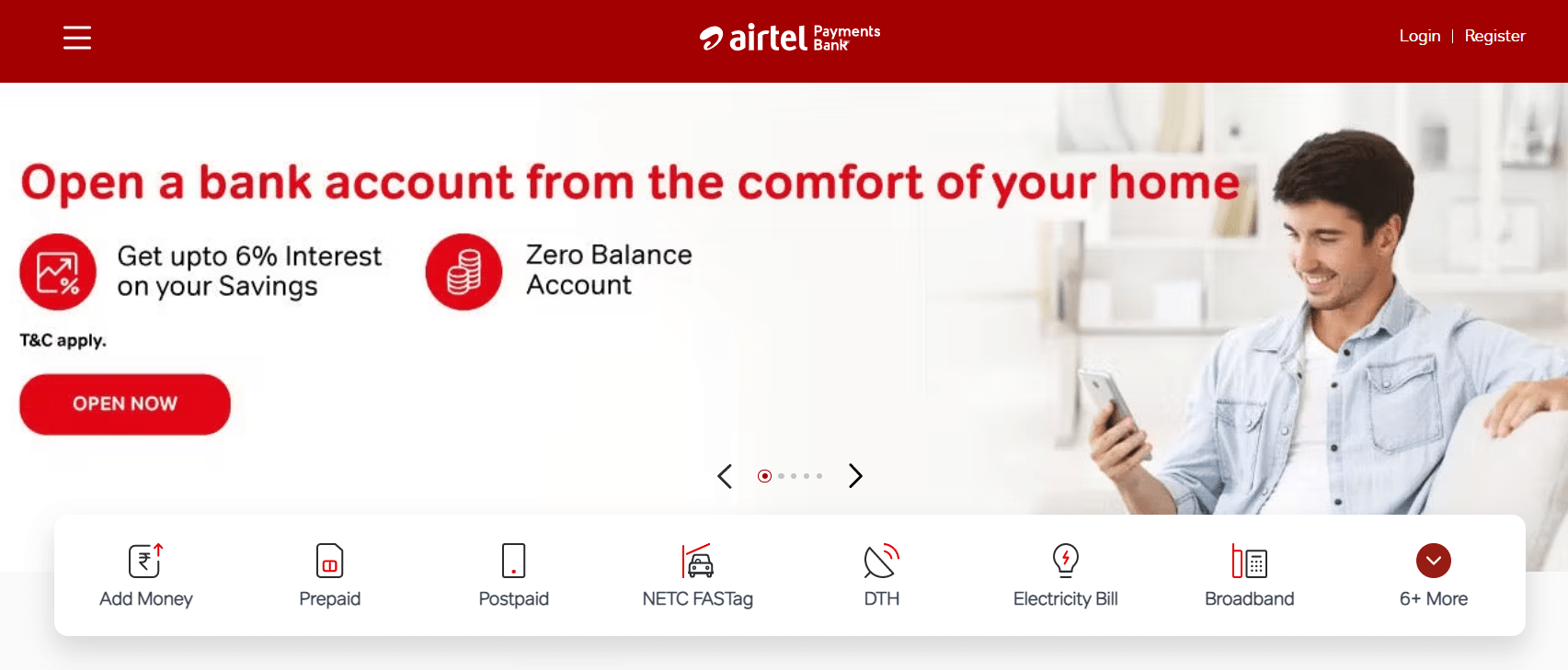 Airtel Money app is an ideal app if you do not want to add beneficiary account details. This app requires you to create a Virtual Payment Address (VPA) and MPIN to complete the transactions. Once VPA is created, you need to register your VPA with the designated bank account using the My Airtel App. Then, personalize his with your name and mobile number.
It lets you transfer funds within 2 bank accounts instantly. This app can be downloaded through the Android Play Store and App Store.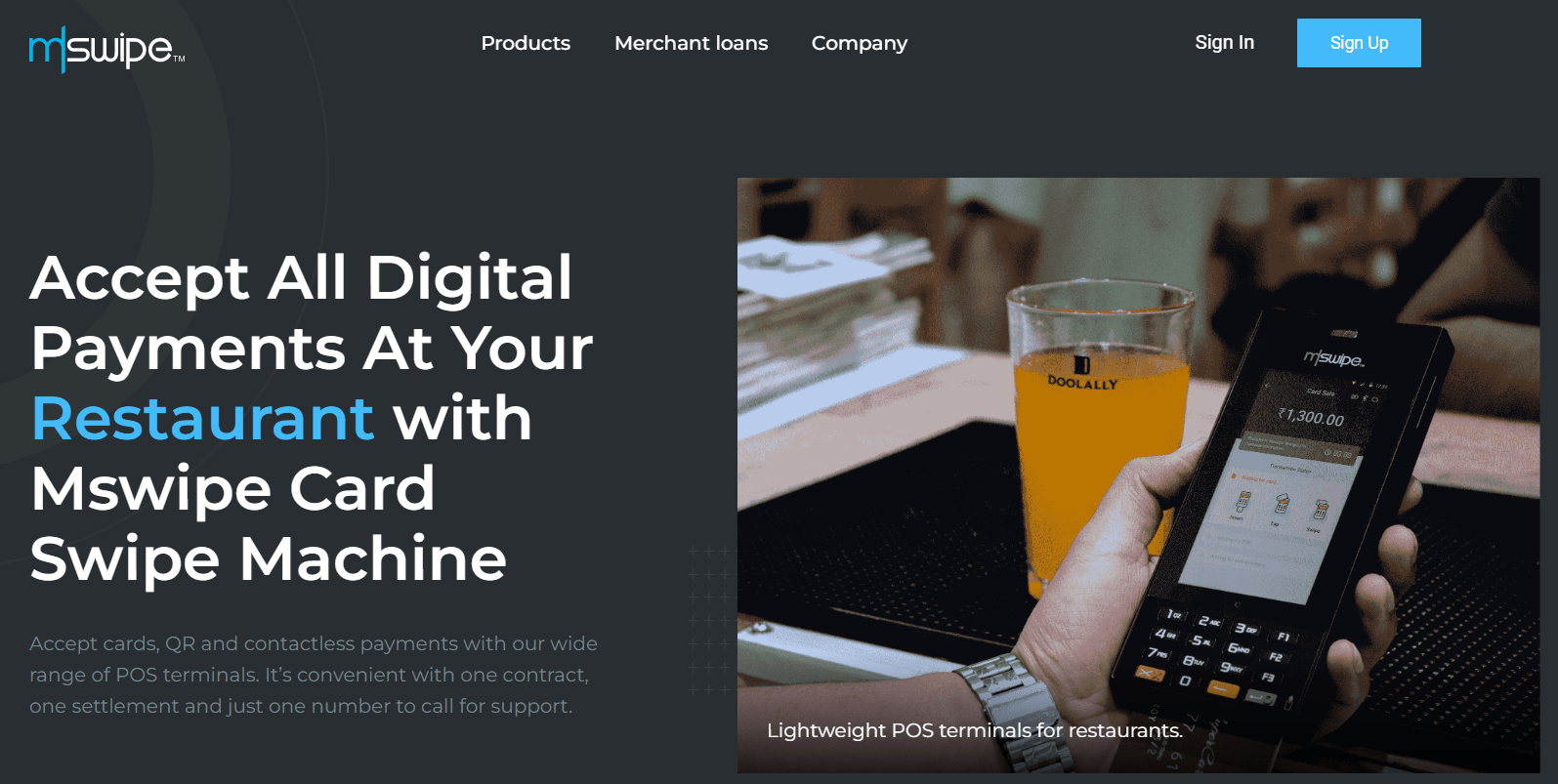 Mswipe was founded in 2012 and is the first mobile point-of-sale in India. Mswipe has managed to raise several investors with them to boost their funding programs. Mswipe is somewhat different from other apps and wallets that we have mentioned in this guide.
Mswipe is a device or machine that gets attached to your mobile device to accept card payments. It used by numerous retail outlet owners and is helping our economy to become cashless. It has not added UPI or QR scan code payment options, but soon it will be going to add these features.
Mswipe has made it very easy for many business owners to accept card payments hassle-free. It has also made them easy to track your sales, check on your transactions, and manage notifications under one roof. Mswipe is compatible with smartphones, iPads, tablets, computers and laptops, once it is linked to your bank account.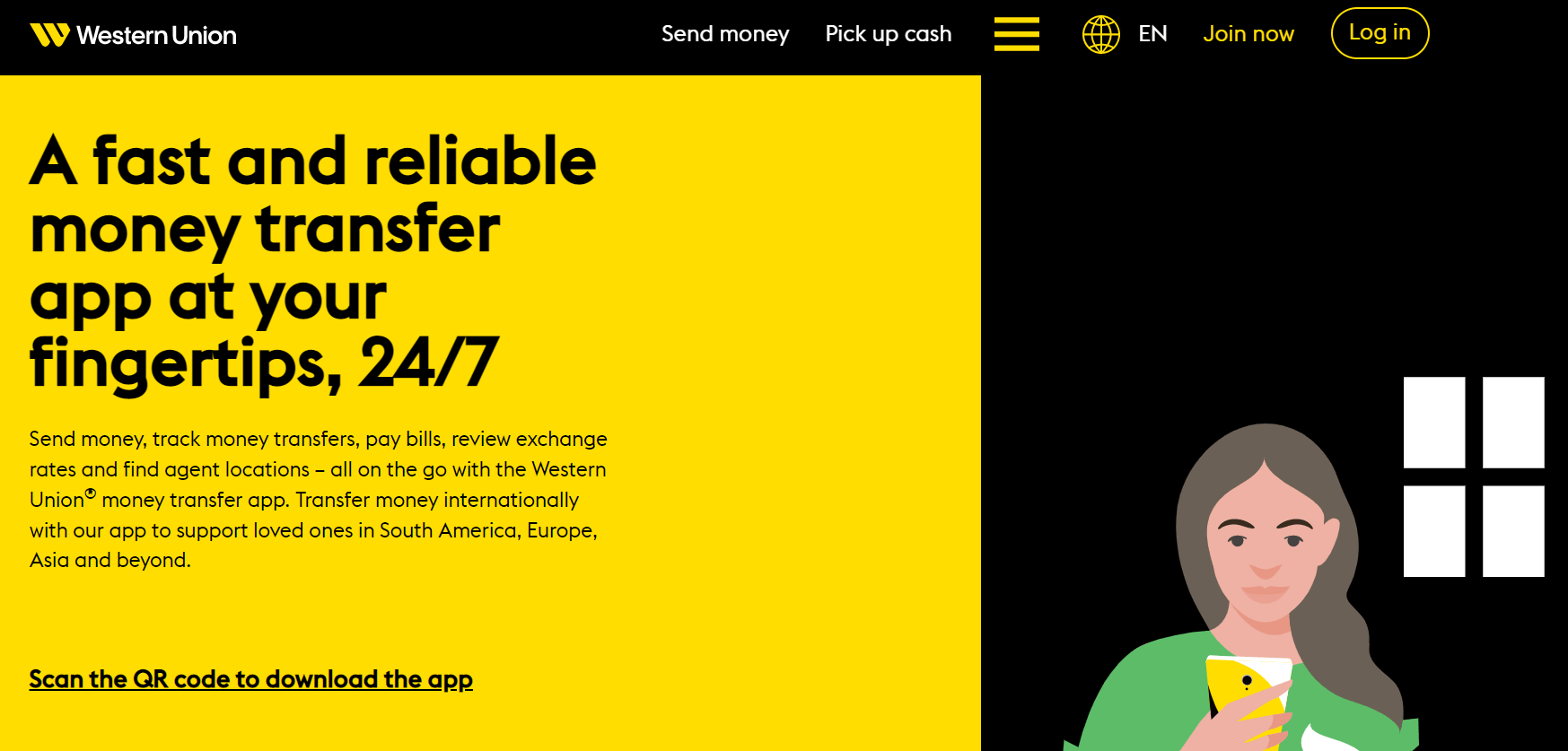 Western Union has access to more than 210 countries. It is not only a multilingual app but also supports Indian Rupees, USD, and various other currencies of different countries.
You can easily transfer and receive money through the digital wallet. Also, the money transferred from your digital wallet to your bank account is easy and reasonable as it charges you a very less fee compared to other transferring payment apps. You can also check the fee you will be charged if you are transferring the money back into your bank account from Western Union's digital wallet.
Western Union app has access to Apple and Android operating systems.
19. UltraCash
UltraCash is a mobile payment app that offers a convenient and secure way to make transactions using your smartphone. With the UltraCash app, users can link their bank accounts or credit cards to easily transfer money, pay bills, make online purchases, and even split expenses with friends.
The app utilizes advanced technology such as sound wave-based technology and QR codes to facilitate seamless transactions, eliminating the need for physical cards or cash. UltraCash prioritizes user privacy and security, employing robust encryption and authentication measures to safeguard sensitive financial information.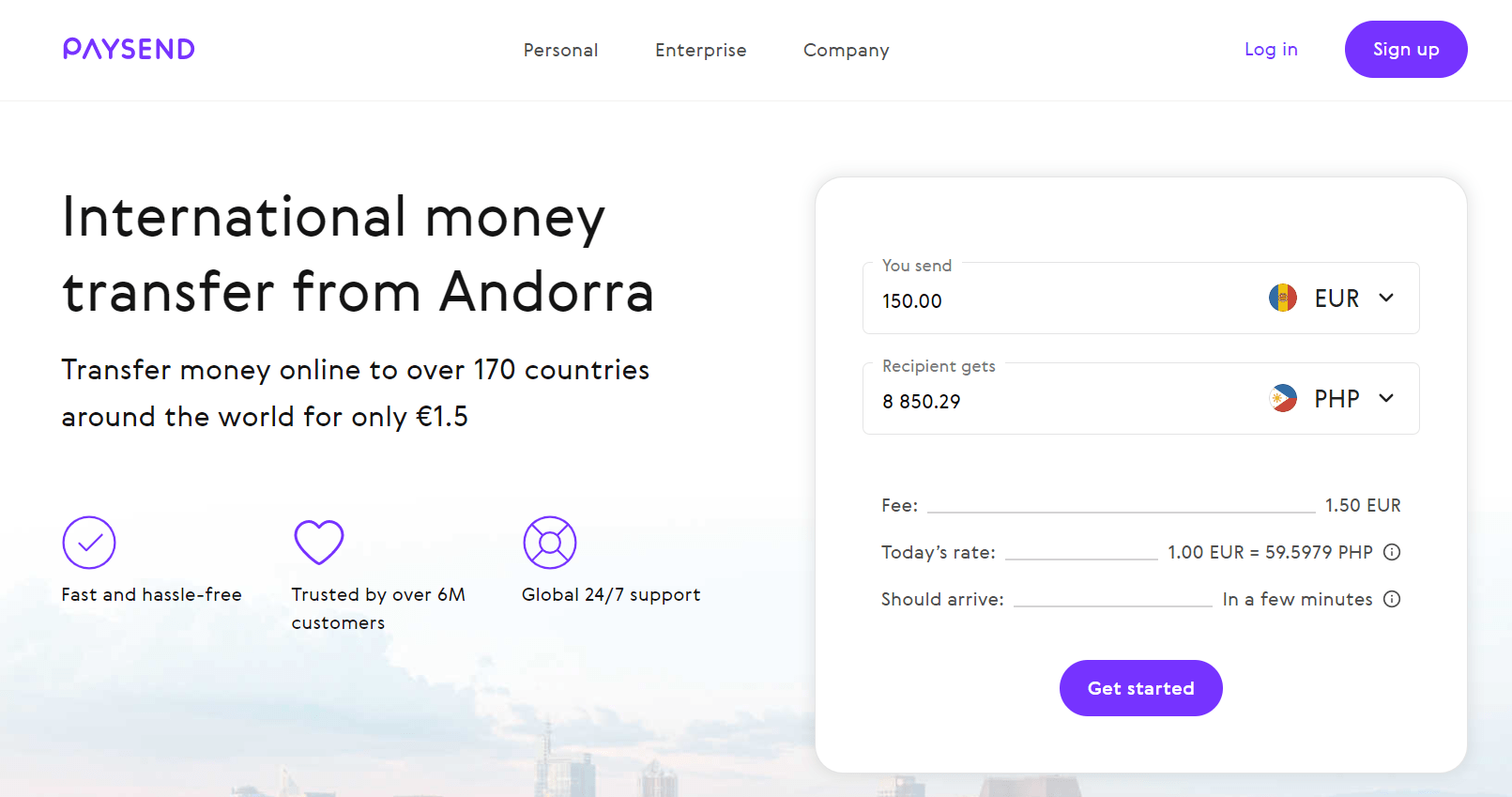 Paysend is a mobile app that revolutionizes the way people send and receive money globally. With Paysend, users can easily transfer funds to family, friends, or businesses across borders in a fast, secure, and cost-effective manner.
The app supports instant transfers to over 90 countries, eliminating the need for traditional money transfer methods that can be time-consuming and expensive. Paysend offers competitive exchange rates and transparent fees, ensuring that users get the best value for their money.
Additionally, Paysend provides a multi-currency wallet feature that allows users to hold and manage multiple currencies within the app, providing flexibility and convenience for international travelers and businesses.
In a rapidly evolving digital landscape, money transfer apps and wallets have become indispensable tools for individuals in India seeking convenient, secure and efficient transactions. As digital payments continue to gain traction in India, these platforms will play an increasingly vital role in shaping the future of financial transactions.