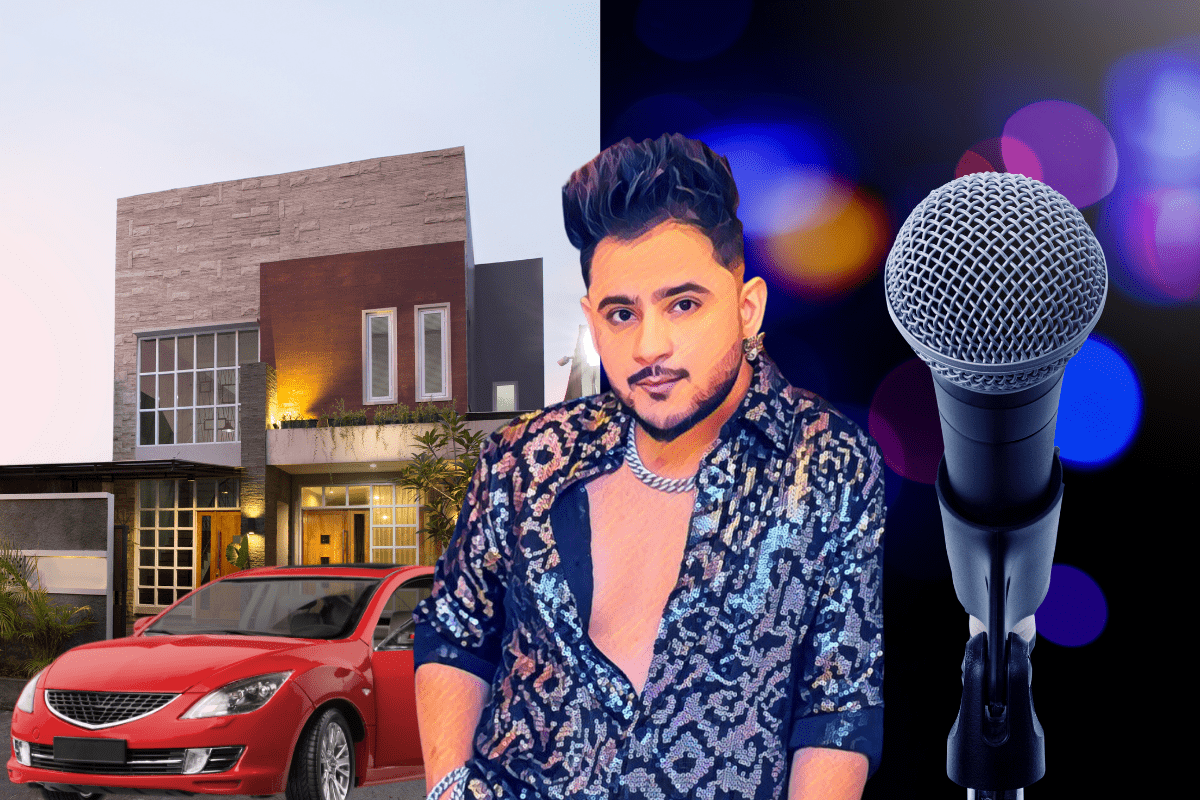 Millind Gaba is one of the popular names of the Punjabi music industry who has left his mark in Bollywood as well. With a passion for creating music that resonates with people of all ages, he has carved a niche for himself. As a result, he has gained not only fame but also a considerable fortune. In this article, we will explore Millind Gaba net worth, his annual salary and other valuable assets.
Millind Gaba Wiki
Millind Gaba, renowned for his contributions as a singer, songwriter, music producer, and actor, has earned acclaim in both the Punjabi and Bollywood music scenes. Boasting a substantial social media following and an impressive collection of musical works, he stands as one of India's most prosperous and beloved musicians.
Birth Date and Age
December 7, 1990; 32 years
Birthplace
Delhi, India
Residence
Delhi, India
Education
Veda Vyasa DAV Public School, Delhi
Debut

Song: Soniye (2013)
Film: Stupid 7 (2013)

Most Popular Songs

She Don't Know
Yaar Mod Do

Accolades

Best Duo/Group, Punjabi Music Award (2017)
Best Club Song of the Year, Punjabi Music Award (2020)
Best Music Director, Punjabi Music Award (2020)
Millind Gaba Net Worth, Annual Salary

, Assets
Millind Gaba, known for his catchy tunes and versatile voice, quickly gained popularity among the youth. With a passion for music from a young age, he embarked on his musical journey and has since become a prominent figure in the Indian music industry. Apart from his singing prowess, Millind is also recognized for his skills as a composer.
| | |
| --- | --- |
| Net Worth | $4 million |
| Monthly Income | Rs. 12 lakhs |
| Yearly Income | Rs. 1.5 crores |
| Wealth | Rs. 33 crores |
| Miscellaneous Assets and their Valuation | Rs. 4.23 crores |
Millind Gaba's Personal Life
Millind Gaba, born on December 7, 1990, in Delhi, hails from a Hindu Khatri family. His father, the well-known Punjabi music director Jatinder Gaba, and his mother, Sangeeta Gaba, raised him alongside his sister Pallavi Gaba. Millind tied the knot with fashion blogger Pria Beniwal in 2022, who happens to be the sister of Indian YouTuber Harsh Beniwal.
Though he grew up in Chandigarh, Millind attended Veda Vyasa DAV Public School in Delhi, where he was an average student. His childhood was filled with the harmonious sounds of Casios and Pianos, sparking an early interest in music. Following his graduation, he delved into the world of music, relocating to Mumbai at the age of 18 to pursue a career in the field.
During his European adventure, he stumbled upon street musicians and spontaneously decided to join them for a song. Capturing the moment on video, he shared the joy of singing alongside these talented musicians.
His Career
Millind Gaba first gained recognition in 2013 with the release of his single Soniye, featuring rapper Badshah. The track's success marked his emergence as a promising artist. Since then, he has collaborated with various musicians like Aastha Gill, Gurinder Rai, and Ikka on different singles. One of his notable contributions was singing in the popular Punjabi song 4 Men Down in 2014, which significantly boosted his popularity.
Some of Millind's well-received singles include Nazar Lag Jayegi, She Don't Know, Main Teri Ho Gayi, Zindagi Di Paudi, Peele Peele, Beautiful, Nachunga Aise, Kya Karu, and Dilli Shehar. In 2018, he ventured into Bollywood by composing music for the comedy film FryDay, starring Govinda and Varun Sharma. His debut studio album, Music & Mascara, released in 2019, achieved commercial success. Millind also participated in Bigg Boss OTT Season 2 in 2021.
A significant collaboration in his career was with Punjabi singer Guru Randhawa on the song Yaar Mod Do, amassing over 250 million views on YouTube. His recent works include the song Main Teri Ho Gayi (2021) and the latest single Shanti (2021) featuring Nikki Tamboli. The music video for She Don't Know, released in January 2019, surpassed 500 million views on YouTube by January 2021.
In the Punjabi film industry, Millind is recognized for his roles in films like the comedy Stupid 7 (2013) and Main Teri Tu Mera (2016), which marked his acting debut. Additionally, he has contributed as a music director in Bollywood movies such as Dilliwali Zaalim Girlfriend (2015), Welcome Back (2015), and Housefull 3 (2016).
Millind Gaba Net Worth
Millind Gaba has amassed a noteworthy net worth of approximately $4 million, equivalent to Rs. 33 crores. This substantial financial success speaks volumes about his tireless efforts and unwavering commitment to his career.
Also Read: Ammy Virk Net Worth – Annual Salary, Assets
Millind Gaba Income and Salary
Millind Gaba salary is estimated to be over Rs. 12 lakhs per month. The majority of his income is derived from music sales, endorsement deals and various business ventures. Notably, Millind Gaba commands a fee of Rs. 25 lakhs per song. Apart from his hit songs and YouTube releases, Millind Gaba is a renowned performer in live concerts across India, charging Rs. 8 lakhs for each live stage performance. Beyond his musical pursuits, he has ventured into acting, starring in television shows and films.
Beyond entertainment, he has successfully ventured into entrepreneurship, with investments in real estate, a clothing line, and other business endeavors. Annually, Millind Gaba income stands at approximately Rs. 1.5 crores.
House Owned by Him
Millind Gaba resides in a lavish home in Delhi, India, along with his family. Additionally, he possesses multiple properties across India.
Millind Gaba Assets
Millind Gaba possesses a fleet of luxurious automobiles, including the Porsche Cayenne valued at Rs. 1.93 crores, the Mercedes-Benz S-Class priced at Rs. 1.80 crores, and the Chevrolet Camaro with a price tag of Rs. 50 lakhs.
Beyond his automotive indulgences, Millind Gaba has delved into the realm of business, establishing his very own record label named MusicMG. Furthermore, he stands as the visionary founder of the fashion brand MG.
His Achievements
Millind Gaba achieved recognition by:
Winning the Punjabi Music Award for Best Duo/Group in 2017,
Securing the title of Punjabi Music Best Club Song of the Year in 2020,
Earning the esteemed Punjabi Music Best Music Director Award in 2020.
Also Read: Guru Randhawa Net Worth, House, Monthly Salary
Millind Gaba has earned significant wealth through his successful career in the music industry. His net worth reflects not only his commercial success but also the popularity of his music among audiences.
Source: Millind Gaba Assets