Liquidation refers to selling off a store or company stock at a discount to generate cash. Once all the inventory is sold off the business is shut down. Liquidation is the last process before shutting down a business. Earlier liquidation used to be hectic but in the age of the internet, it can be done by making a few clicks. There are many sites that process liquidation hassle-free. In this article, we will go over some websites that claim to be the best liquidation website USA. We will also list some Amazon liquidation websites.
The Best Liquidation Website USA: The Ultimate List
Liquidation can be highly profitable for small businesses and local vendors as they can get their hands on company goods at a cheap price. Every year many companies liquidate their stocks with the help of liquidation websites. Let us now start our list.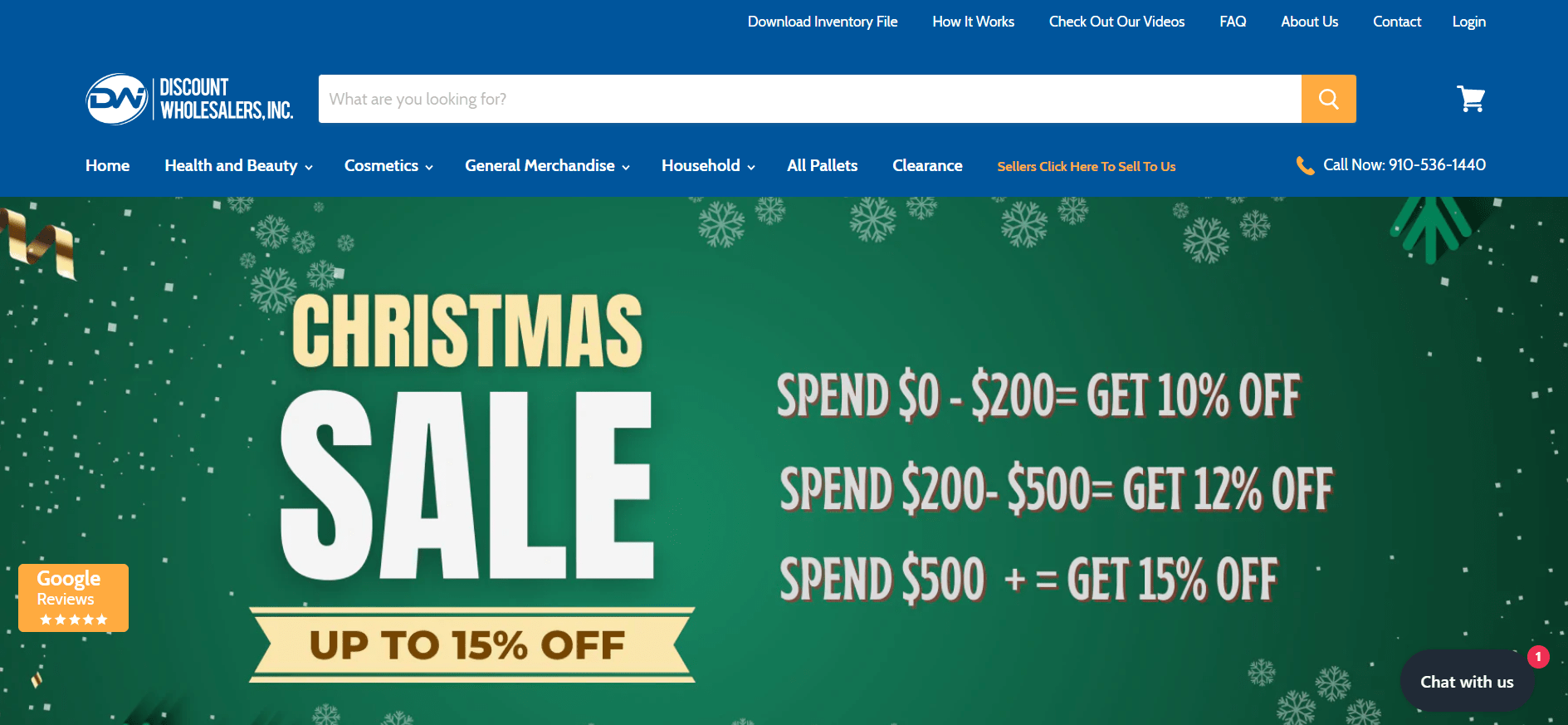 Discount wholesalers are one of the most reputed businesses in this industry and one of the best liquidation website USA. The stocks vary from closeout sales, customer returns, factory, seconds, overstock inventory and out-of-season goods. It has warehouses all over the US, you can easily find a store near you. One can also sign up for their Department Store Programs which are cleared and sold as a percentage of the retail or wholesale value.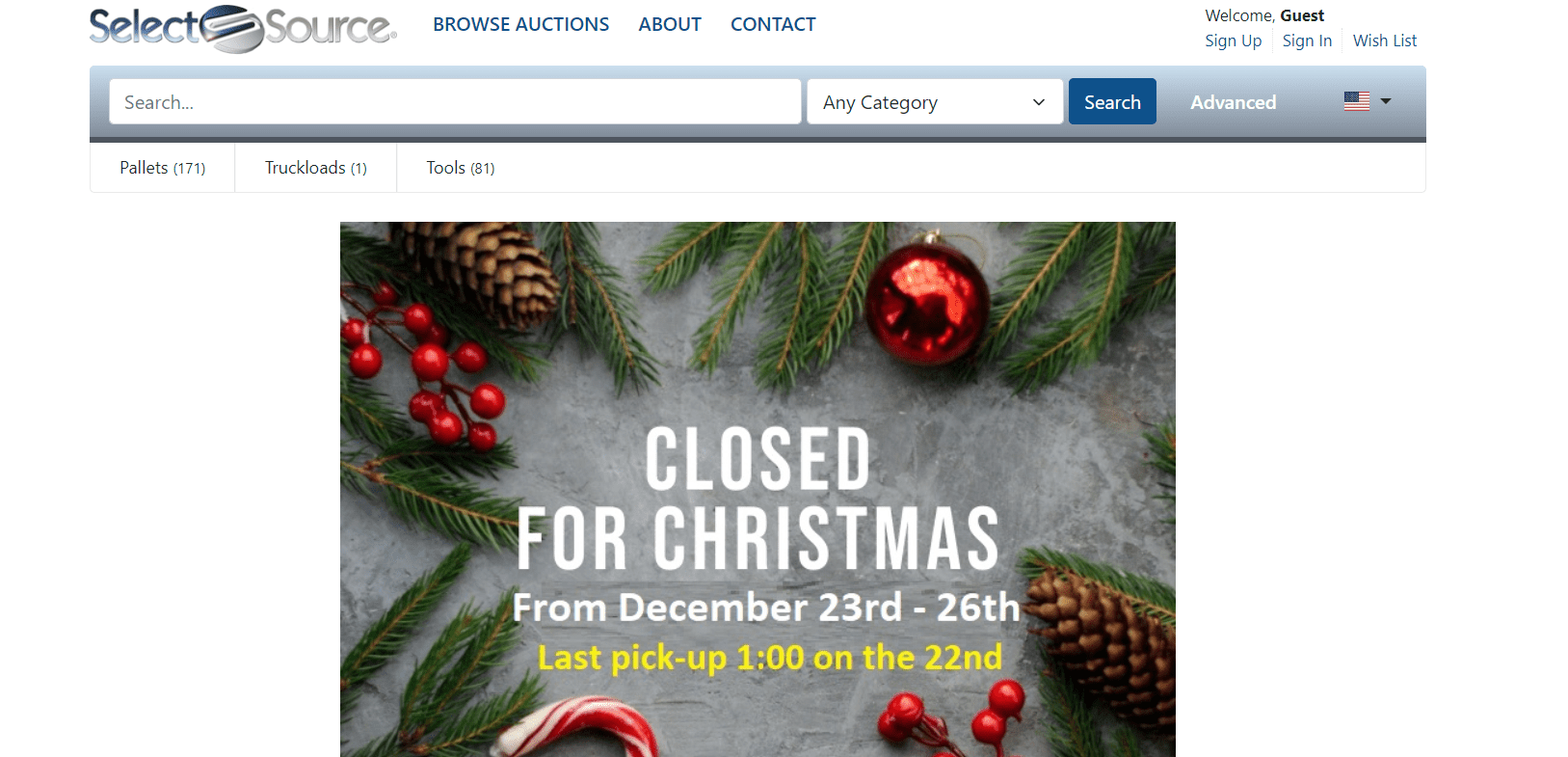 The select source forte is in used and refurbished products which already have been liquidated by other online stores. It is an online marketplace. With a simple interface, you can find a wide range of categories like pallets and truckloads. The most common products on the site are electronics. The company is based in the USA and shipping outside of the USA is limited to some products so make sure to check it before bidding on the products.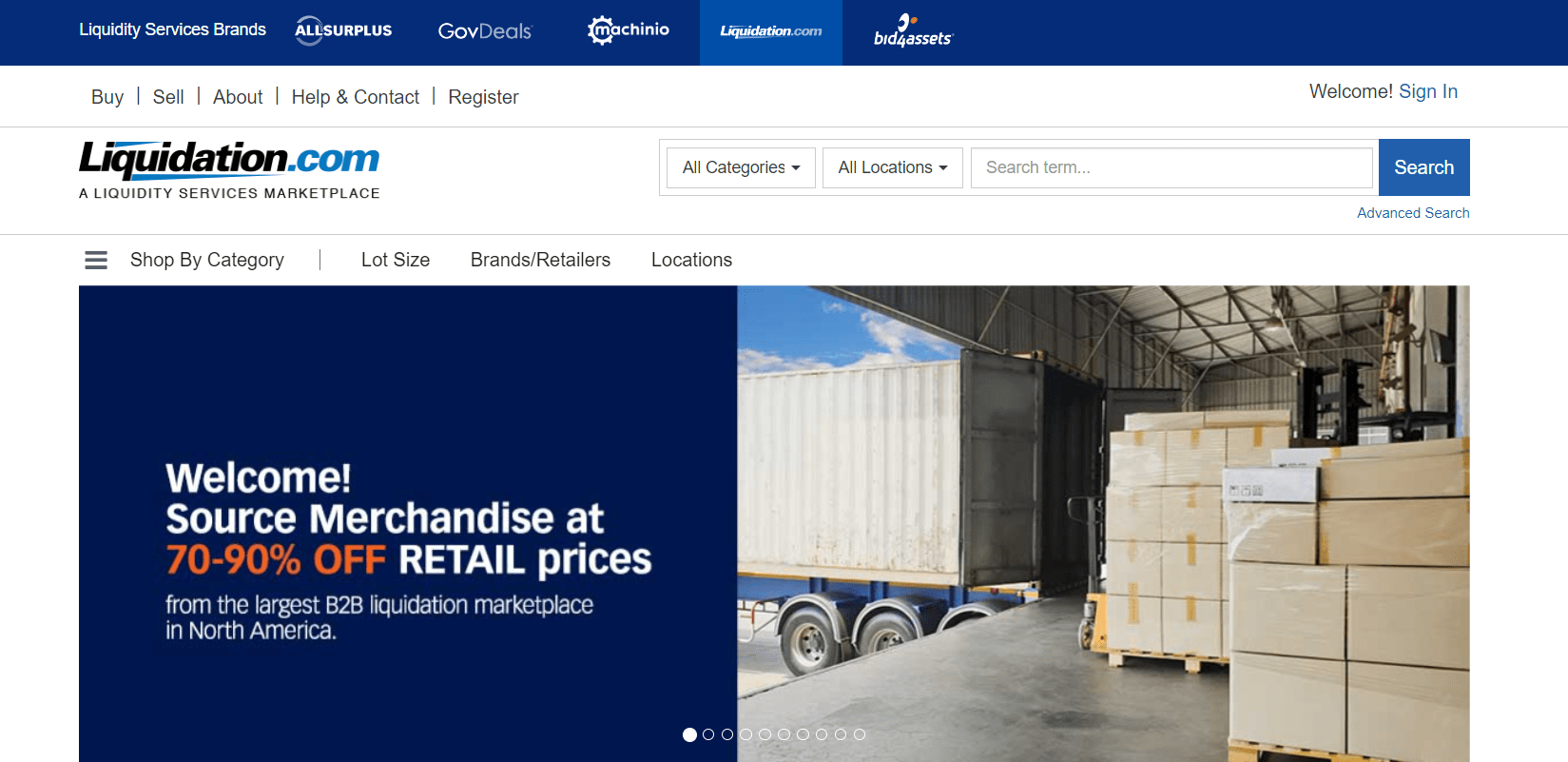 Liquidation.com was founded in 2004 and they are specialized in the distribution and wholesale of products. Shipping is available in all of Latin America, Europe, Asia and Africa from the United States. To place an order with LiquidationUSA.com you need to contact them by calling or directly messaging them about your desired products. This site is considered the best Liquidation website USA.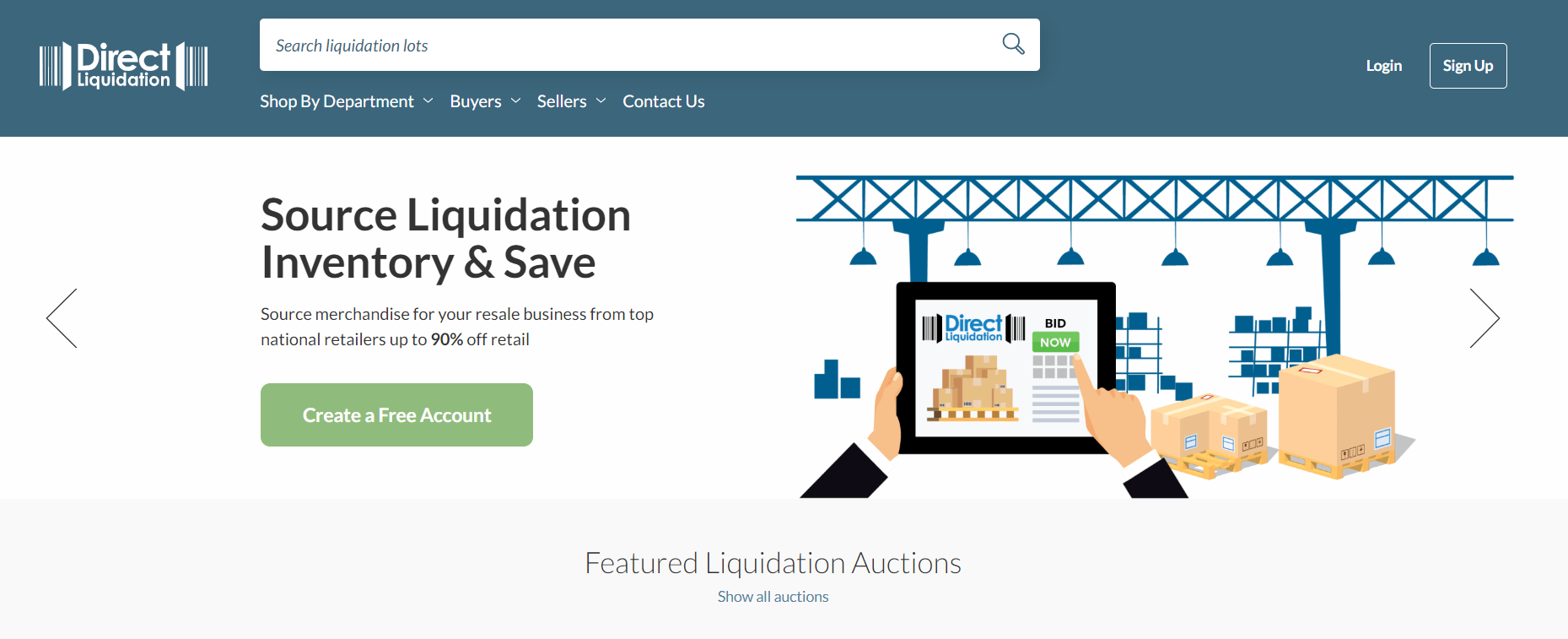 Direct Liquidation sells the returned and the surplus stocks. Mostly it consists of consumer goods and electronics. They work with retailers like Walmart, Target and Lowe's. Each product is tested and refurbished, if necessary, before selling in the auction. The market prices are updated frequently.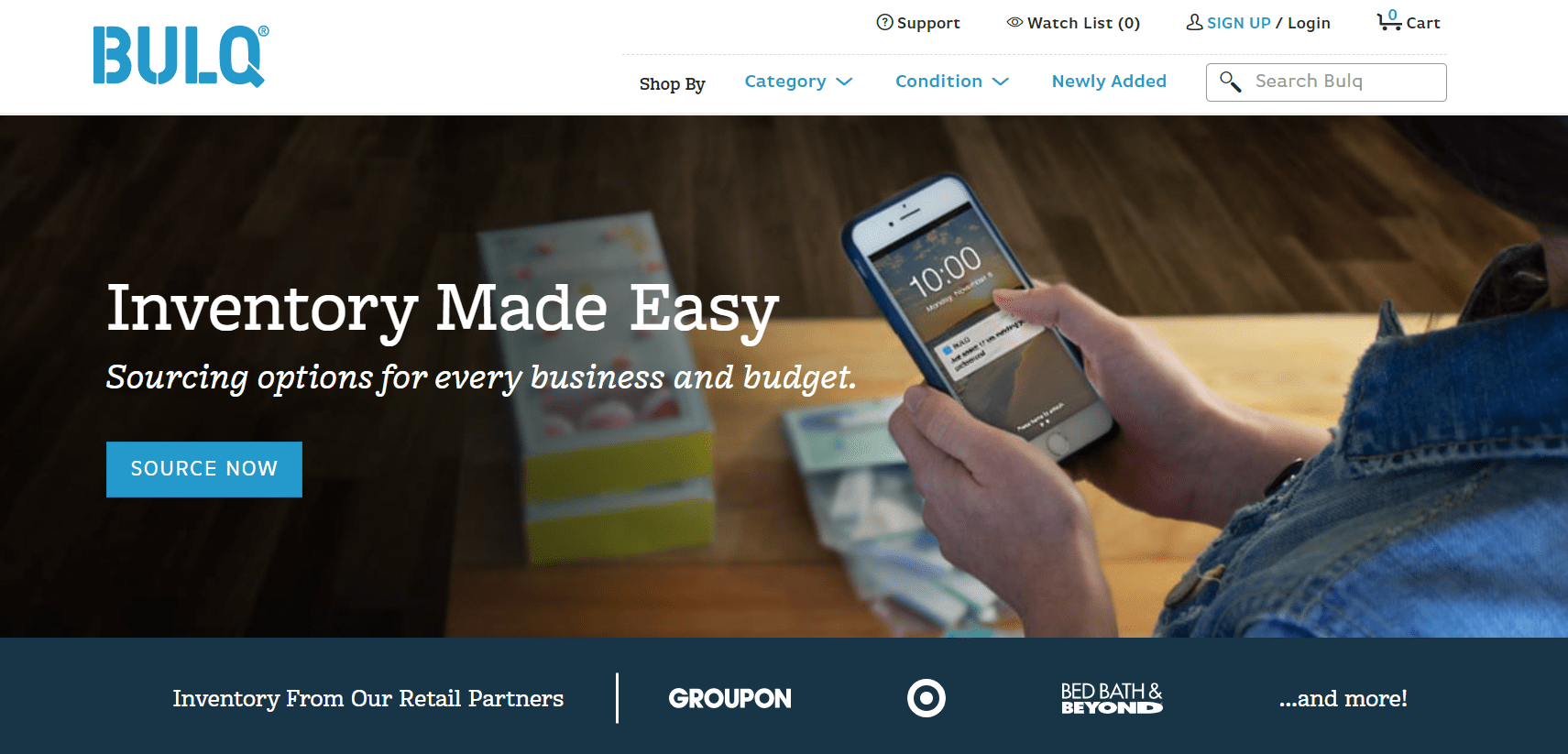 BULQ partners with top suppliers and retailers in the United States. It is a liquidation wholesale company. The website is updated three times a day and new liquidation pallets are listed. Apart from the auction, some pallets are listed with a fixed price. They also sell truckloads for high-volume buyers which are custom made. Shipping is all over the United States with a shipping fee of $30 per case and the freight shipping cost for pallets is calculated based on the weight, dimension and distance of the delivery address.
Also Read: Does Costco take Mastercard? All Payment Methods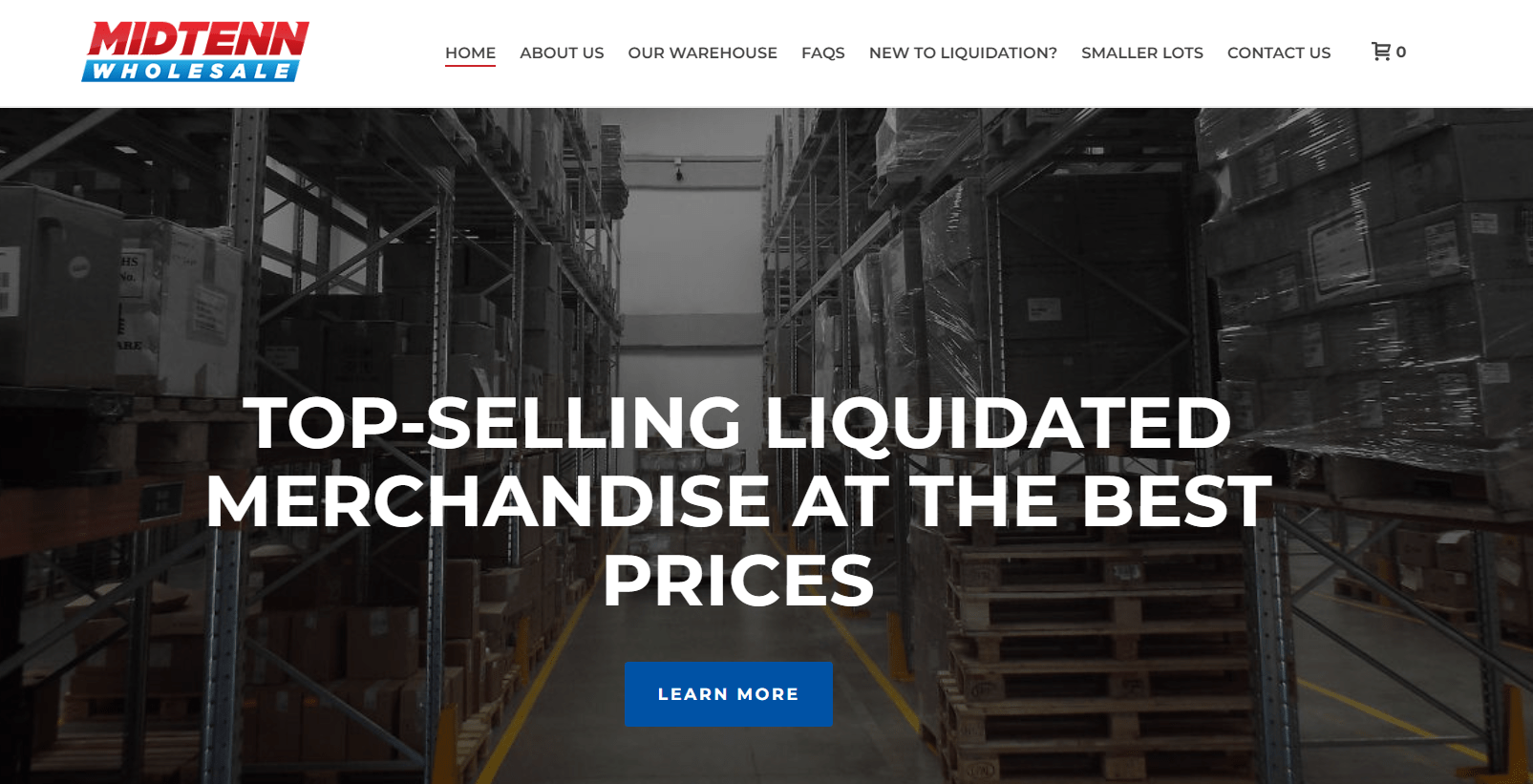 Mid Tenn Wholesale is one of the most reputed and trusted wholesale liquidators in the United States of America. You can buy premium quality merchandizes at the lowest prices, from small lots and wholesale liquidation pallets to even truckloads. There are tons of categories that you can buy from and customer service is the main focus of the company.
The company offers a unique email system where the buyer can directly contact the seller and mail the list of all the products he or she wants to buy and the buyer will only need to pay for that. This process of trade is known as reverse logistics in the wholesale liquidation world.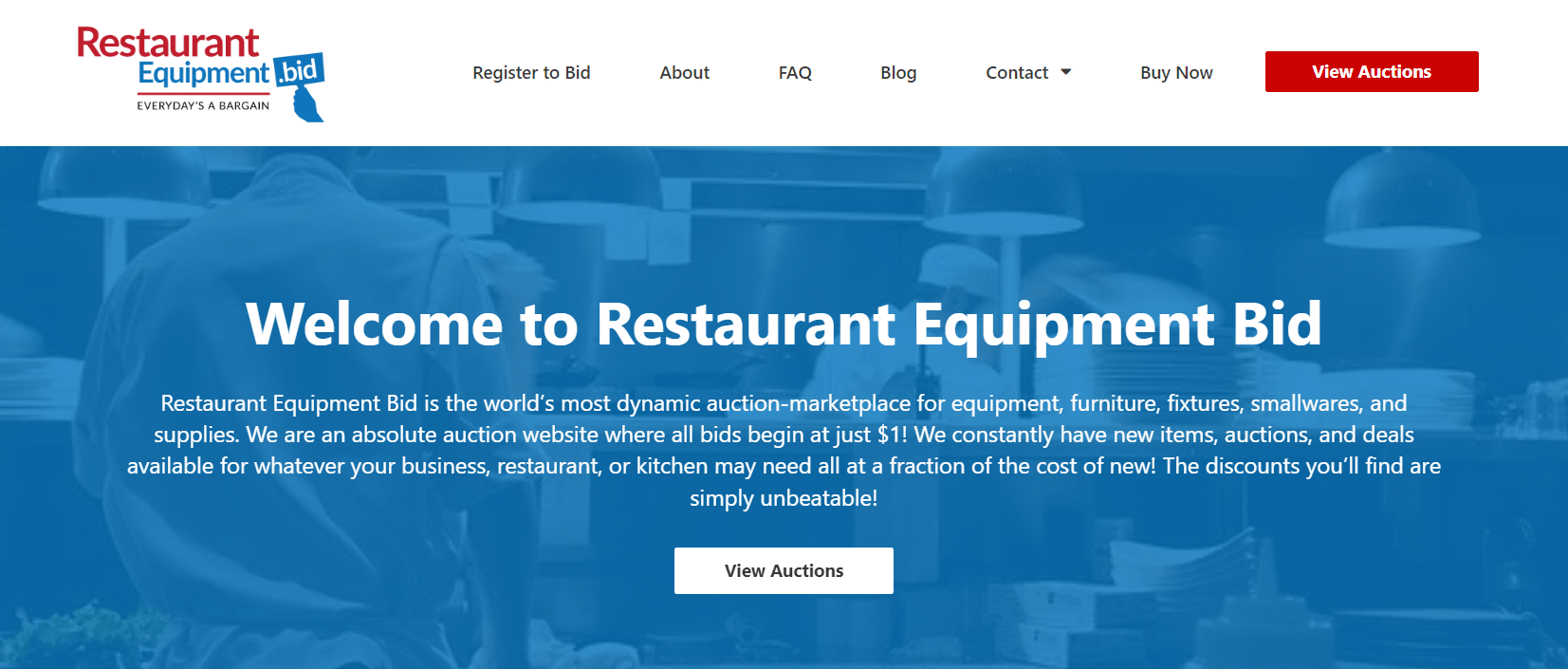 Restaurant Equipment Bid is a liquidation wholesale company that sells restaurant equipment. Surviving the restaurant business is tough and when one shuts their door forever, they look for potential buyers to sell their assets and this company helps them to achieve that. The bid starts from as low as $1 and there are no reserves on listings but the shipping must be arranged by the buyer within the days of order as the items sold are from the closing restaurants.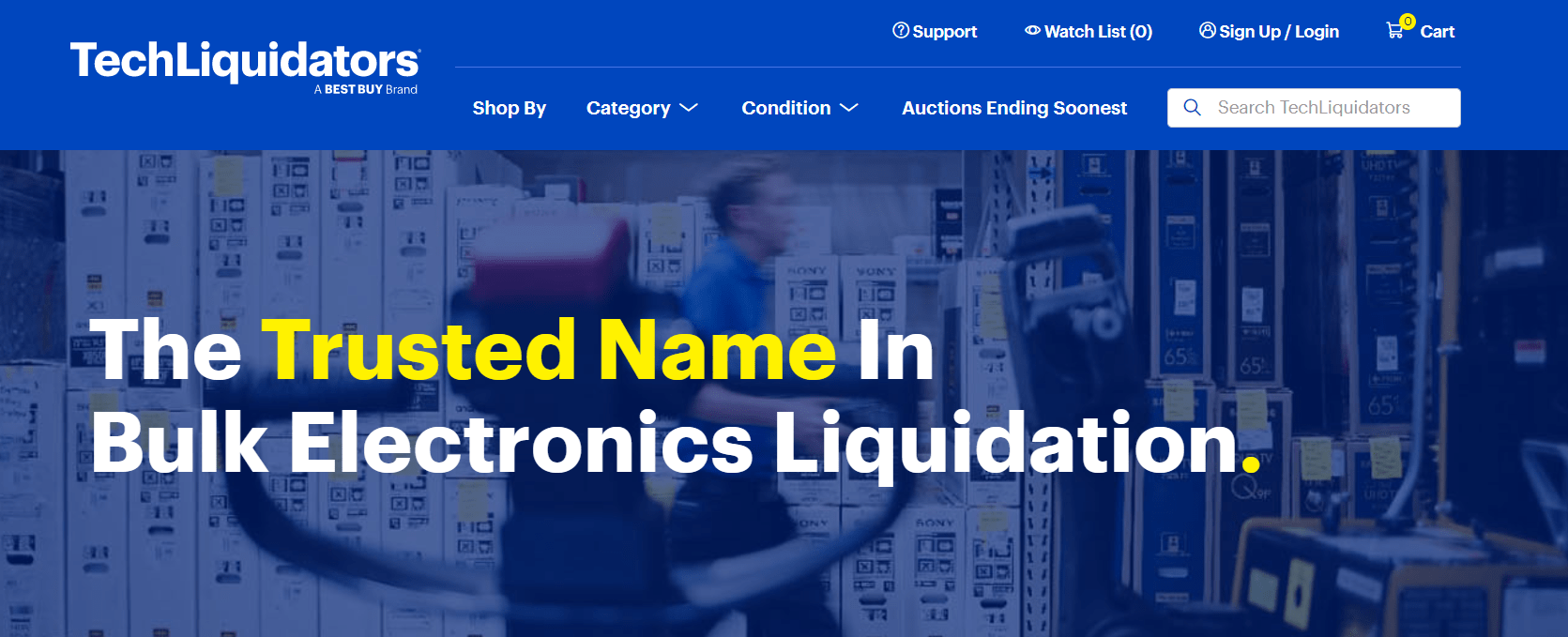 TechLiquidators is the largest online wholesale liquidation marketplace for tech products. The category list is vast which allows buyers to find exactly what they want. Buyers can also search lots by their size and condition which helps them to filter out unnecessary results. There are a few disadvantages of this website like some products are considered non-functioning and the operational condition is never guaranteed of the products.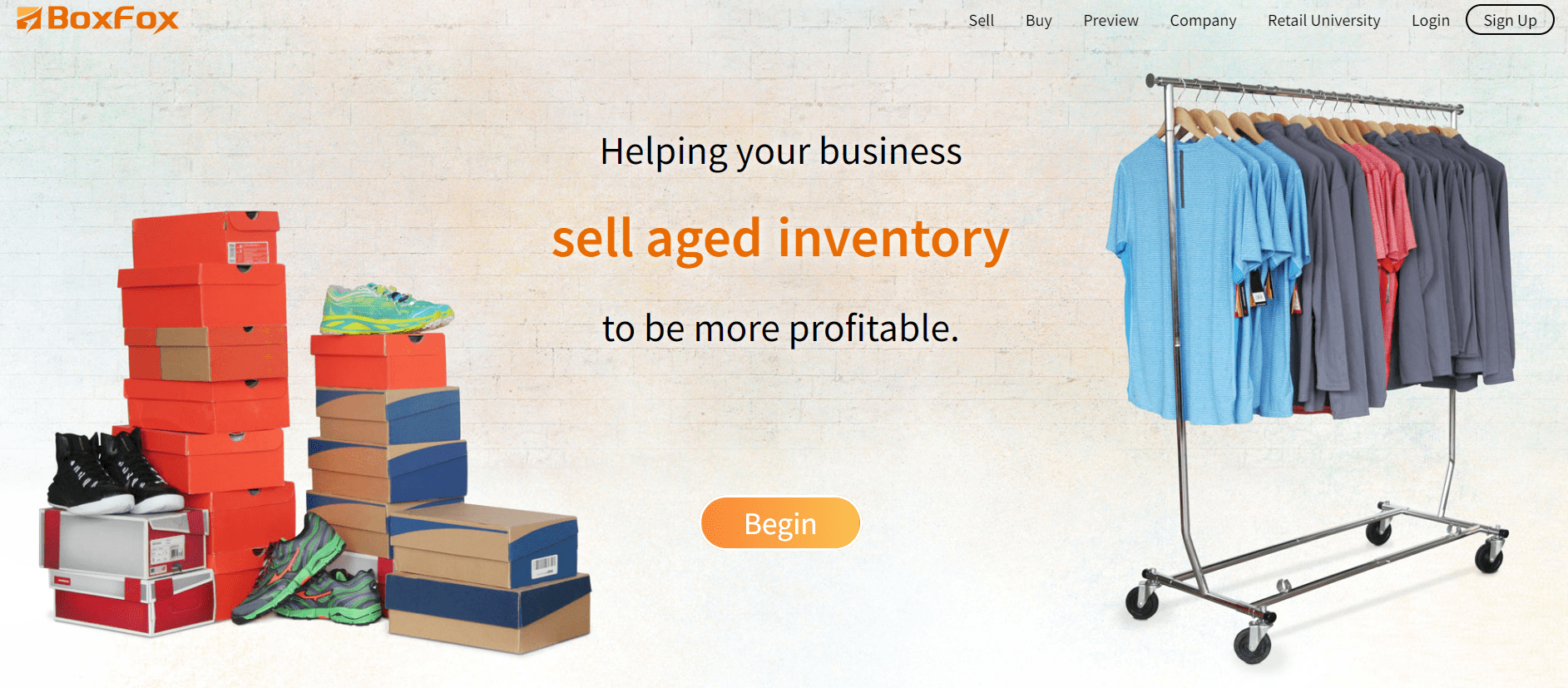 BoxFox is a business that helps retailers sell their excess inventories and turn them into cash. Many customers believe this is the top Liquidation website USA. It's a B2B marketplace for small retailers who sell their products to authorized resellers. The buyers and seller both are verified by the BoxFox and you can buy as few or as many items of the product as you want. Many customers believe this is the top Liquidation website USA.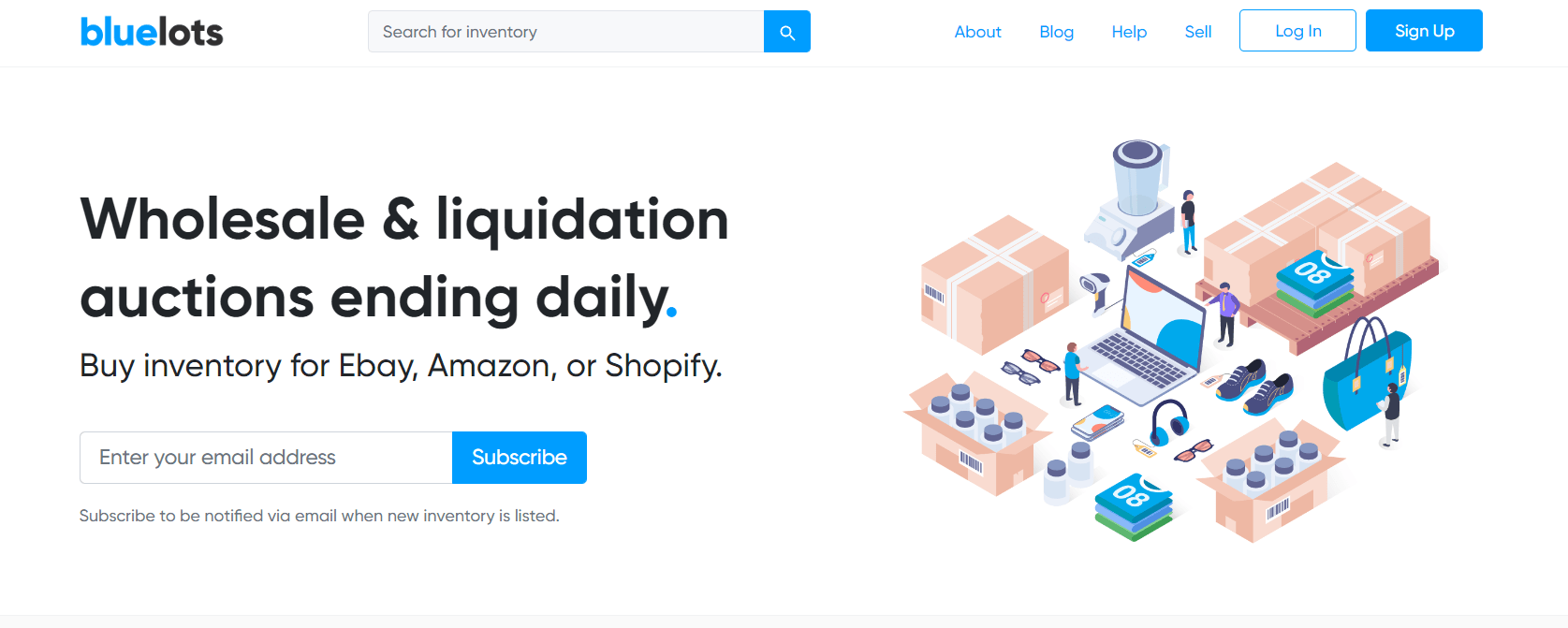 Bluelots is the best site for resellers. All the items available on this site are guaranteed to be authentic but the downside is that no return or exchange policy is available. It mainly focuses on giving an opportunity to the resellers to stock their inventories by selling loads of liquidated or overstocked products with large margins due to the fees charged to retailers by Bluelots. It is a B2B marketplace that connects small businesses, entrepreneurs, and individuals who want additional income with reselling concept.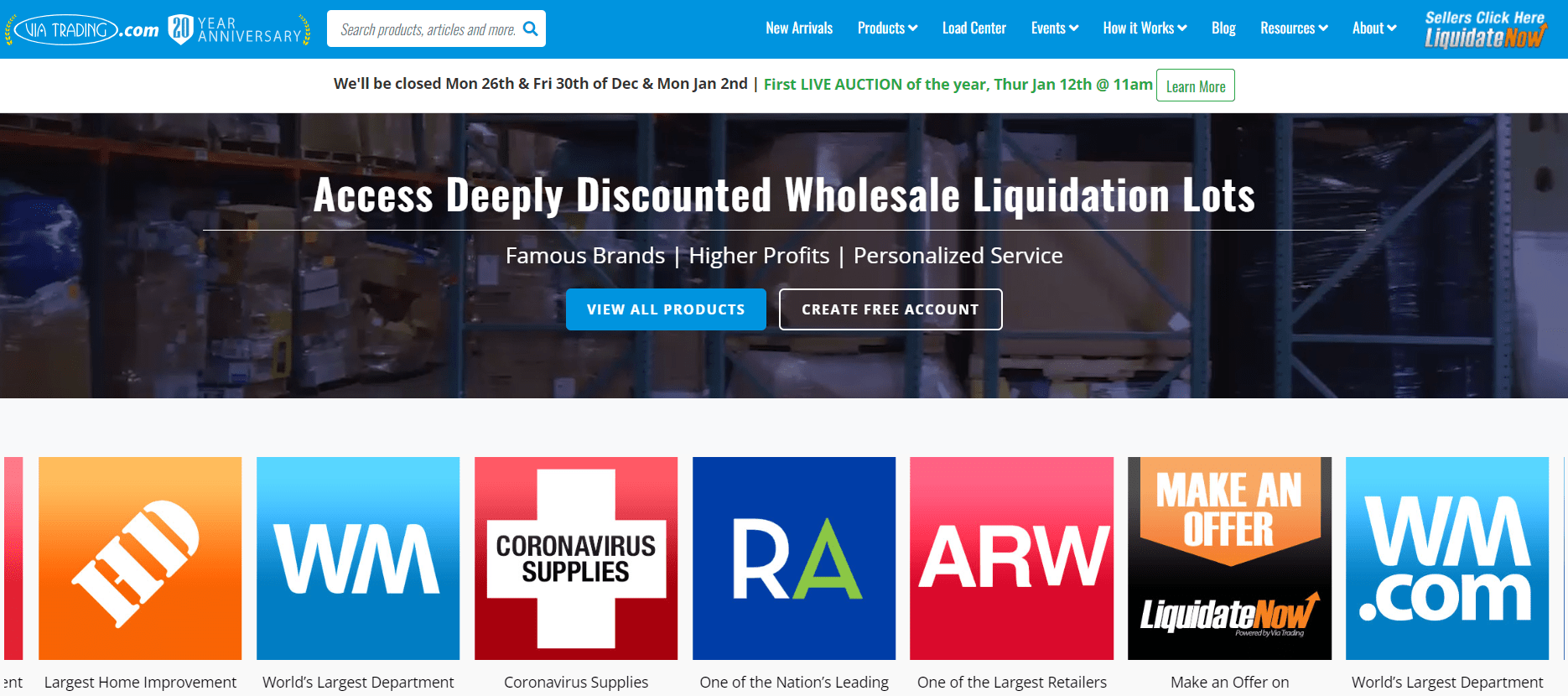 Via Trading is in the liquidation Industry since 2002. They specialized in supplying buyers with large and small quantity merchandise at a cheaper price. Shipping is available all over the world. When it started customer service did not exist and the strategies to pursue the business were wholly different from what it is today. The Total retail value liquidated till now is estimated at more than 8 billion dollars.
Also Read: Why is AliExpress so Cheap? Is it worth it?

Best Amazon Liquidation websites
Buying products at a cheap price in large quantities online must know about the liquidated stocks but if you are looking for something similar like Amazon return pallets or the best sites liquidation sites for Amazon then you are at the right place. Below listed are the best sites to buy Amazon pallets, boxes or even truckloads.
B-Stock is one of the best bulk liquidator companies in the United States and also one of the Amazon liquidation websites which offers a vast number of products. This company has the most-simple interface to complete the process of buying a product. You can select the pallet you want to buy and complete the payment and easily track your order from there on.
The customer support team assists at every step of your buying process. you can search the Amazon pallets in the search bar and you will find tons of pallets from Amazon. Apart from Amazon, it offers goods from Home Depot, Target, Whirlpool, Walmart, Nordstrom and more. B-Stock has three buying option auctions, supply and private marketplace.

TopTenWholesale lists liquidation sales from large retail stores and chains. Overstock, liquidation stock and shelf-pulls are being sold from companies such as Macy's, Lowe's, Walgreens, Home Depot and GameStop. Also, you can find pallets and truckloads from nearby Walmart liquidations. This site has to be on this list of Amazon liquidation websites.
They have dozens of categories available and also the categories with the most stock are Apparel, Handbags, Jewelry, Consumer Electronics and CBD Products as they are the most selling categories. On the homepage, you can find the 'Amazon Suppliers' button on the right side of the website. From there you can find tons of sellers selling Amazon pallets.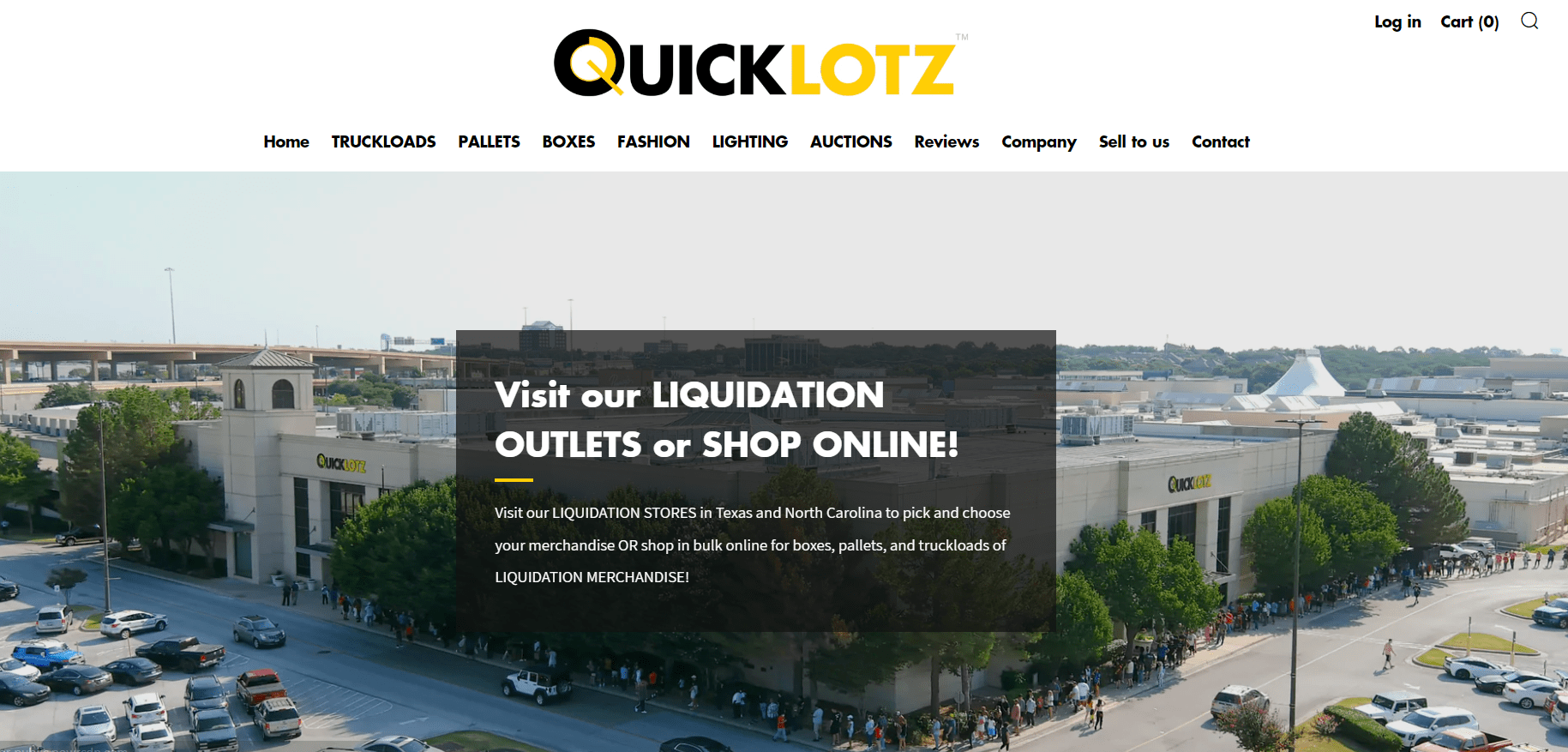 QuickLotz is one of the most trusted wholesale companies which sells Amazon truckloads, boxes, pallets and cases. Free shipping for fewer quantity orders and a flat shipping rate are charged for bulk orders with shipping into 120+ countries. The outlets are restocked each week with 50-90% off regular retail prices.
It has both online and physical stores from where you can buy the desired items. There is no guarantee that the box, pallets and truckload items are in good working condition but buying any particular product can be beneficial as those items are checked and then get listed on the official website. There are 7 stores all over the USA and it is one of the best liquidation website USA.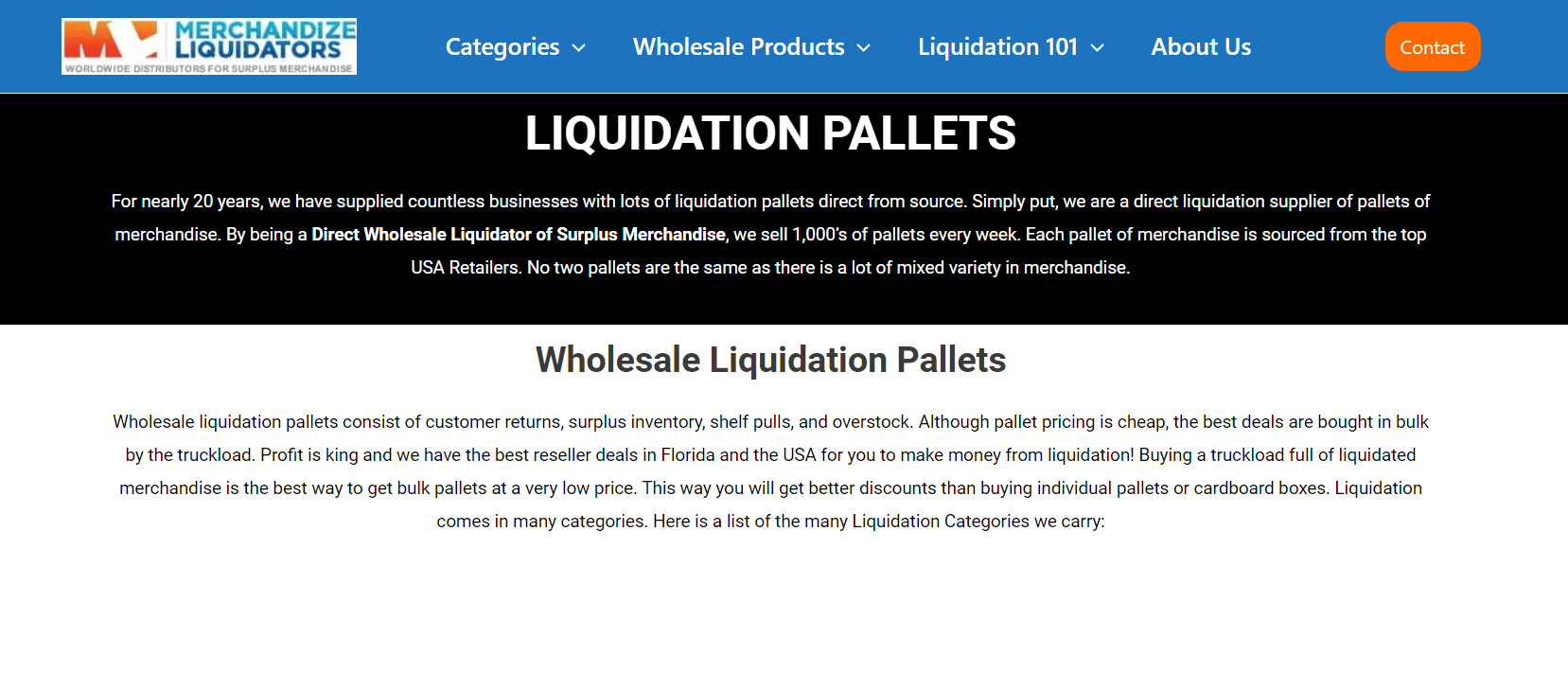 Merchandize Liquidators was founded in Miami, Florida in 2003 and they have liquidated nearly 1 billion dollars worth of retail goods. With a wide range of products and brands like Amazon, Walmart and JCPenny and more it is one of the largest wholesale liquidators. The wholesale pallets include surplus inventory, customer returns, shelf pulls and overstock which are cheap. But the best deals come with the truckload. They suggest their buyers buy the truckloads instead of boxes or pallets as it will get them better profits.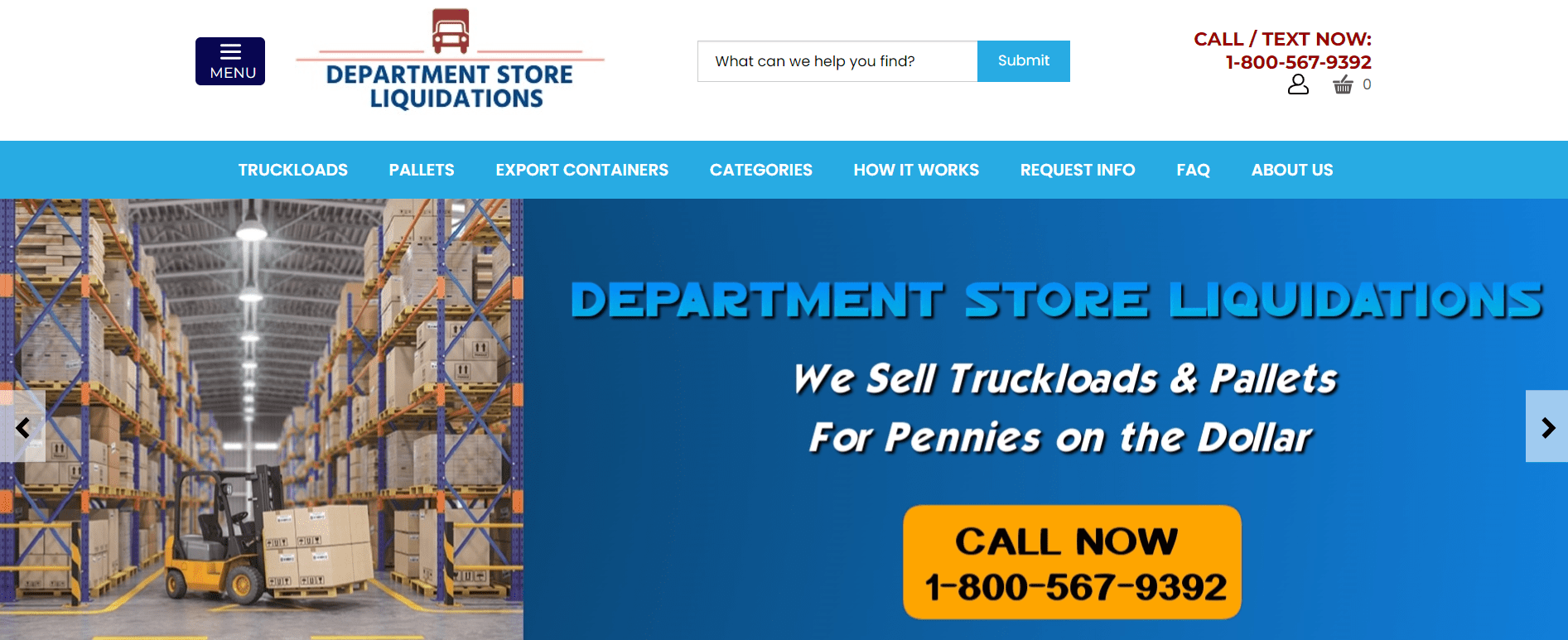 Department Store Liquidations is an online store of closeouts, Overstocks, Shelf Pulls, wholesale Merchandise, and Wholesale closeouts from retail chains and manufacturers like Amazon, Macy's, Homedepot and more. It is one of the best Amazon liquidation websites. They sell the merchandise and overstocks to E-bay Auctioneers, Live Auctions, Swap meets, Brokers, Exporters or any other who wants to make some profit on the side.
Also Read: How to Make and Sell Stickers Online: Ultimate Guide

Best liquidation Stores USA
All the above listed websites have their physical stores somewhere in the USA. They have both online and physical stores. Apart from the above listed stores the best liquidation stores USA are listed below in which you have to visit the stores in order to make a purchase.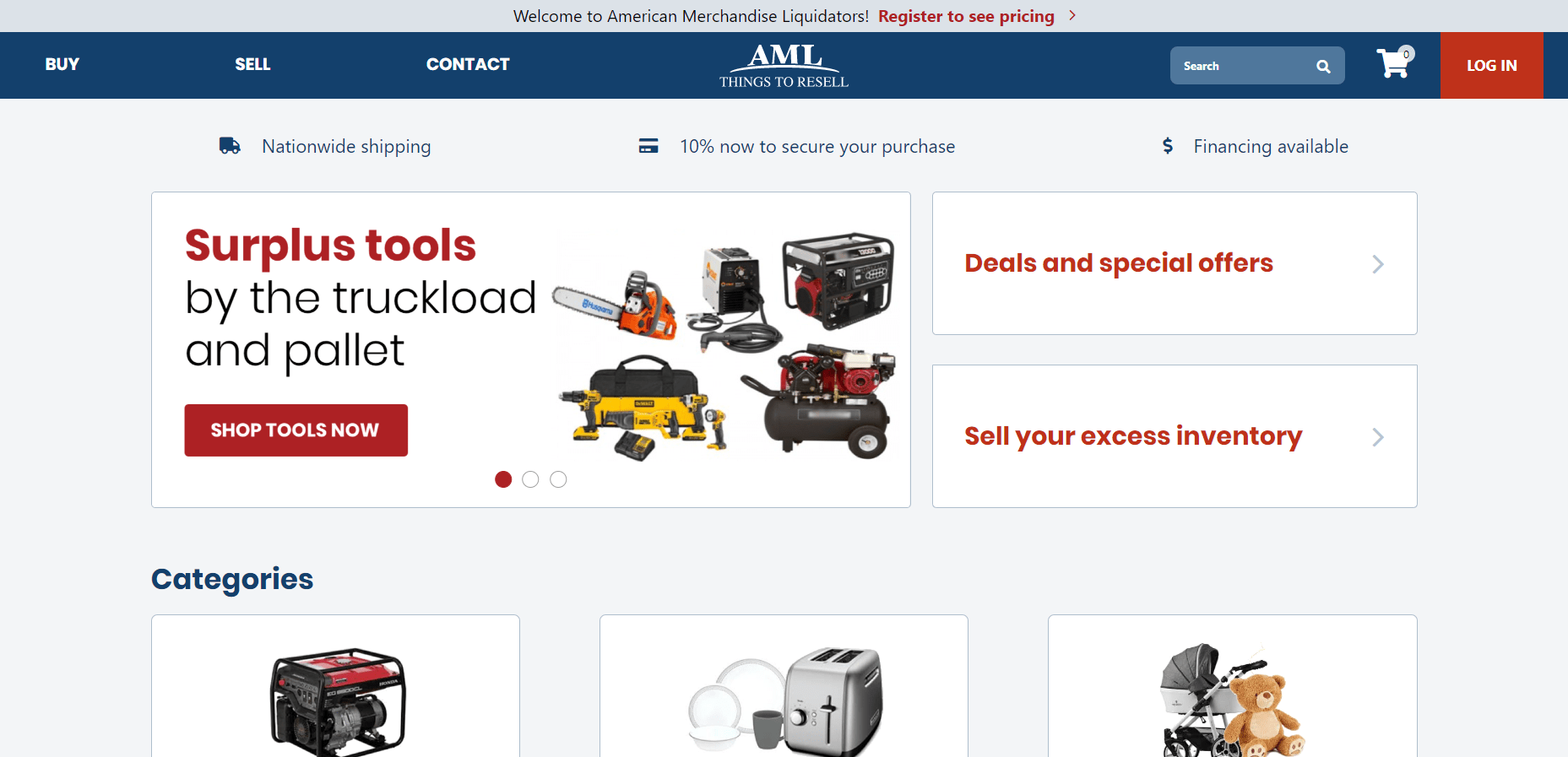 Amilinc is the acronym for American Merchandise Liquidators and has been in the wholesale liquidation business for more than 25 years. Their stock ranges from lots, boxes, truckloads and wholesale liquidation pallets of overstock, customer returns and closeouts which are cheap and authentic. The thing that can be biggest disadvantage of this company is that the buying process is not online. The ending step where the buyer orders the products has to be done in the stores and cannot be done online.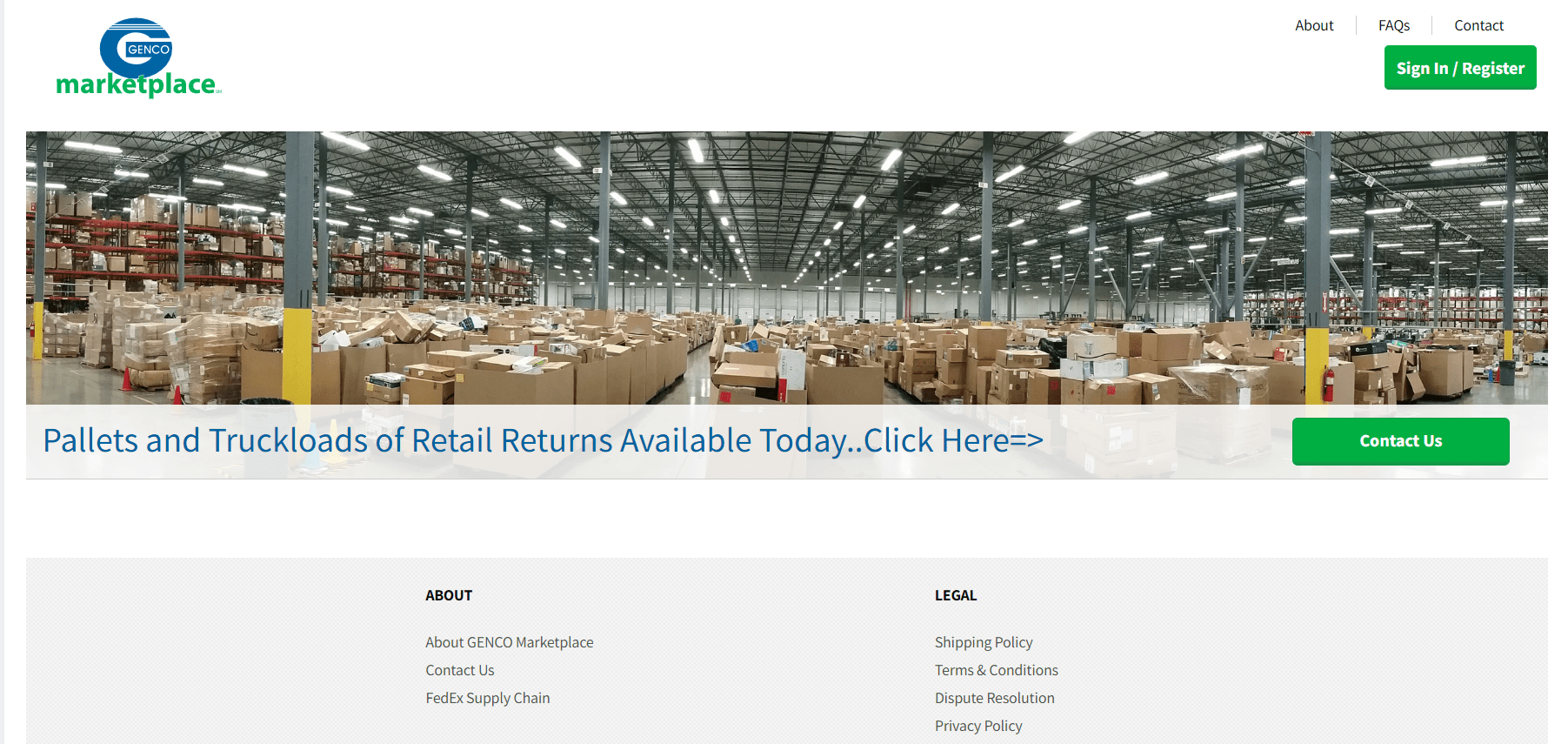 GencoMarketplace is a subsidiary of the FedEx Supply Chain. There are different liquidation pallets for sale which include refurbished goods, customer returns and closeouts from the best liquidators like flea marketers, discount retailers and eBay sellers with products like office supplies, electronics, apparel, sports goods and more. Just like Amilinc, they don't sell products online. To buy the products the buyers need to contact customer service or sales representatives. The main headquarters is situated in Las Vegas, Nevada.
Buying liquidation stocks can be beneficial in a number of ways. From making profits out of it to saving money while buying the items you need. The web is filled with liquidation website USA and Amazon liquidation websites but we have listed the best ones for you. Keep reading MoneyMint for more such content.