Banks are s special as they play a crucial role in managing the entire country's economy's financial accounting. As the economy immensely relies upon the banking system to transfer payments for goods and services. 
Primarily, these financial institutions accept deposits from the public and simultaneously provide loans by creating a demand deposit. As banks are imperative for the economy's financial stability, no country can ignore its importance. 
Types of Banks
Pre-dominantly, banks are of 7 types, which includes:
Commercial Banks

Industrial Banks

Savings Banks

Central Banks

Exchange Banks

Agricultural or Co-operative Banks
Best Private Banks in India
In the modern era, almost every person has a bank account. Especially after the launch of the Jan Dhan Yojna, a financial inclusion program established by India's government. This scheme was launched to ensure the financial services, basic savings and deposit account, insurance, remittance, credit, and pension in an affordable manner. 
The possibility of not having a bank account is negligible even for people below the poverty line after this policy was founded and established. But are you aware of the best banks in India? Don't worry; we will let you know the top private banks to keep your hard-earned money safe and secure.
Axis Bank
ICICI Bank

HDFC Bank

IDBI Bank

Yes Bank

Induslnd Bank

Kotak Mahindra Bank

IDFC Bank

Jammu and Kashmir Bank

Federal Bank
Axis Bank
The best bank among all of the banks mentioned above is Axis Bank. It is the third-largest private bank in India which offers the entire spectrum of financial services to various segments including MSME, Large and Mid Corporates, and Agriculture and Retail Business. 
Axis bank was founded in 1993 and changed its name from UTI Bank Ltd to Axis bank Ltd with effect from 30th July 2007. Moreover, it is headquartered in Mumbai, having more than 4800 branches and 12000 ATMs spread across India. 
Services Offered by Axis Bank
Advancement of Loans

Collecting and Paying the credit instruments

Cheque Payments

Guarantee by Banks

Debit and Credit Cards, Prepaid Cards, Transit Cards, and Digital Payments

Discounting on Bill Exchange

Consultancy

Funds Remittance

Accounts- Current, Savings, Axis Direct Invest Accounts, and Salary account

Fixed and Recurring Deposits

National Pension System, and Pension Disbursement Account

Sukanya Samriddhi Yojna

Mutual Funds, and Demat Account
How To Activate Axis Bank Debit Card For International Usage?
The economy is going cashless and the trend of digital payments is immensely used by all the people in India. All types of Axis bank debit cards are working well on e-commerce websites within and outside India. It implies you can even use your Axis bank debit card to seamlessly purchase any commodity from international websites. In the same way, you can also make international payments through PayPal using your debit card. 
However, one should have that facility activated and know how to activate Axis Bank Debit Card for International Usage. You need to follow the steps mentioned below to activate Axis debit card for International use:
Activate Axis debit card for international usage through Net Banking
1. Visit the Axis Bank website and open the Login Page.
2. Once you Login to Axis bank Net Banking, click on 'Accounts- My Debit Cards.'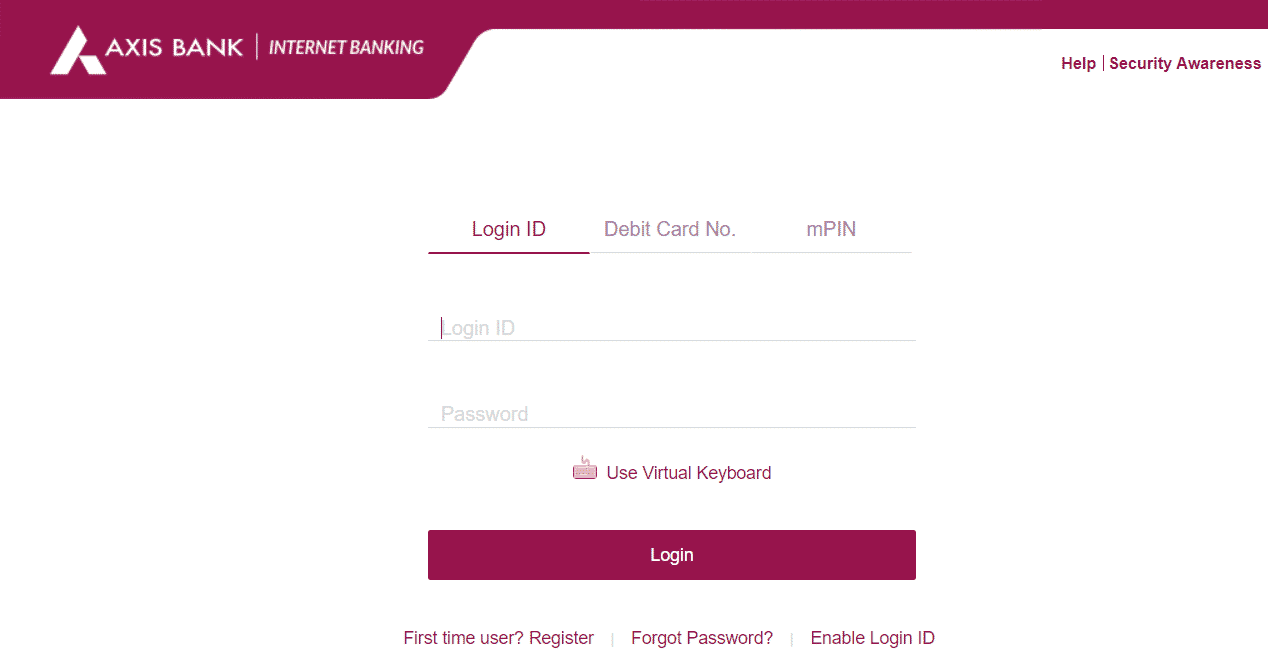 3. Choose your card as per your preference and usage. Then, click on the 'More Services' option on the menu.
4. The next step is to click on 'Change User Preference'  in More Services.
5. If your card is not activated for international use, it will appear 'Domestic' in Old Usage Preference. Then select 'Yes' and click on the Proceed tab for enabling your debit card for International transactions.
6. Select 'On' for (E-commerce usage) and submit.
7. You will receive an OTP on your registered mobile number, enter the OTP, and click on the 'Confirm' tab.
8. Congratulations! You have successfully activated your Axis card for international transactions.
Activate Axis bank debit card for international usage through Mobile Banking
1. First, you need to install the Axis bank app from the Google Play Store if you are using an Android handset or App Store if you are an iOS user.
2. Open the Axis Mobile Banking app, Register yourself and log in.
3. Once you log in, tap and open to 'Debit Cards' section in the Services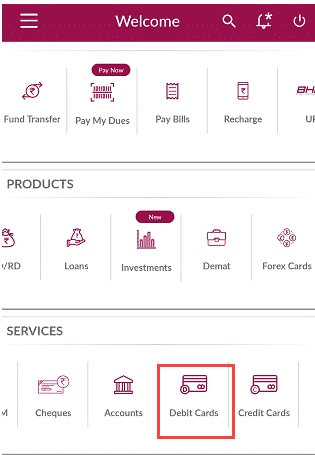 4. You will be redirected to a new screen, then tap on 'Manage Use.'
5. Select your Debit Card and Continue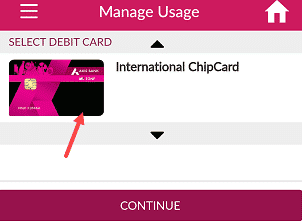 6. Now, you need to tap on 'International', and Switch ON. You can also set limits for international usage.
Simple, isn't it?
Also Read: Axis Bank My Zone Credit Card Review
What to do if your Axis bank card is declining even after it is activated for international use?
If you face this issue with your debit card, that means your card is for domestic use only. The Axis debit cards for domestic use cannot be accessed for international transactions, so you need to apply for an international debit card. 
Note: Always ask before opting for any bank debit card about the accessibility of an international facility. Also, most of the Axis bank cards are already activated for international usage. 
Which debit card is the best for international transactions?
Burgandy Debit card

Priority Debit card

Titanium Rewards Debit card

Delight Debit card

Online Rewards Debit card
You can also check out the Axis bank website and find out all the types of debit cards you can apply for, as per your usage. 
Is there any extra charge for activating the Axis bank debit cards for international use?
There are no charges to activate Axis bank debit cards for international usage. However, you are charged for processing the international transactions by these debit cards according to the bank exchange rates. 
Can the Axis bank debit card be activated by visiting the bank branch or ATM?
You can activate Axis bank debit card for international usage through ATM and your bank branch. You just need to place your request for activating your card for international use in your nearest bank branch. You can also call the customer care executive to get your Axis card activated-1860 419 5555. 
What are the fees for Visa Classic/Platinum Debit card?
| | |
| --- | --- |
| Card Platform | Visa Classic/Platinum (In Rs.) |
| Issuance Fees | 200 + taxes |
| Annual Fees | 200 + taxes |
| Replacement Fee | 200 |
| Airport Lounge Access | No |
| Lost Card Liability | 50,000 |
| Purchases Limit Per Day | 3 lakhs |
| MyDesign | 150 extra |
Recommended: All Bank Balance Enquiry Number List (Toll-Free)
Only if you have a Rupay Debit card, it cannot be accessed internationally. Apart from Rupay, you can activate Axis debit card for international use. You can also link your Axis bank card with Paypal for seamless transactions. 
Hope this guide is helpful to activate Axis bank debit card for international usage. You can share the link with your friends or acquaintances to get them informed about the same.