Billionaire Gautam Adani is the third richest person in the world and he was also the top gainer last year thanks to the eye-popping increase in the shares of the Adani Group. In 2022, Adani increased his wealth by $47 billion. He is a first-generation businessman who is motivated by the fundamental idea of integrating 'Growth with Goodness' via his vision of constructing a country. In this article, we will inform you about Gautam Adani net worth and shed some light on Adani Port share price, Adani Power share price and his other assets.
Gautam Adani Net Worth, Share Price, Controversies
Adani, who is now Asia's busiest dealmaker, has been on an acquisition binge, purchasing businesses in sectors as varied as media and cement. Gautam Adani net worth is skyrocketing with every passing year. Let us learn more about him.
About Gautam Adani
Gautam Adani was born on June 24, 1962, in Ahmedabad, Gujarat, to a middle-class Jain family. His mother is Shanti Adani and his father is Shantilal. His father had a little business selling textiles. The oldest of his seven siblings is Mansukhbhai Adani. He attended Ahmedabad's Sheth C.N. Vidyalaya School for his education. He enrolled at Gujarat University to pursue a bachelor's degree in commerce, but he left after the first year. Despite being drawn to business and wanting to start his own company, Gautam Adani decided against taking over his father's textile company. Read on to know about Adani power share price on the market.
When he was still a teenager in 1978 when he relocated to Mumbai and began working as a diamond sorter for Mahendra Brothers. He spent about two to three years working there before opening his diamond brokerage in Mumbai's Zaveri Bazaar. In 1981, Mansukhbhai Adani, Gautam's older brother, moved a plastics business to Ahmedabad and asked him to oversee operations. This project ended up serving as Adani's entry point into international trade through imports of polyvinyl chloride (PVC).
In 1988, Adani founded Adani Exports, which is currently known as Adani Enterprises. Economic liberalization measures were advantageous for the Adani company in 1991, and he began expanding it into the selling of metals, textiles, and agricultural items. Read on to know more about Gautam Adani net worth.
Personal Life
Priti Adani is the wife of Gautam Adani. Jeet and Karan Adani are the couple's two sons. During the 2008 Mumbai attacks, he was in the Taj Mahal Palace Hotel.
In addition, Adani and a friend, Shantilal Patel, were allegedly kidnapped on January 1, 1998, kept prisoner for a ransom, and then released without receiving the money.
Gautam Adani Net Worth
The current Gautam Adani net worth is $116.8 Billion. Gautam Adani, the chairman of the Adani Group, quadrupled his fortune in 2021, briefly overtaking Bill Gates as the second-richest person on earth. Adani became India's second-largest cement maker in 2022 after paying $10.5 billion in acquiring the Indian assets of the Swiss company Holcim.
The $21 billion in revenue of the Adani Group comes from its operations in a variety of industries, including ports, airports, electricity production and transmission, renewable energy, edible oils, cement, and real estate. This article will focus on Adani port share price.
Also Read: Ratan Tata Net Worth, Income Per Day, Assets

The Share Price of Companies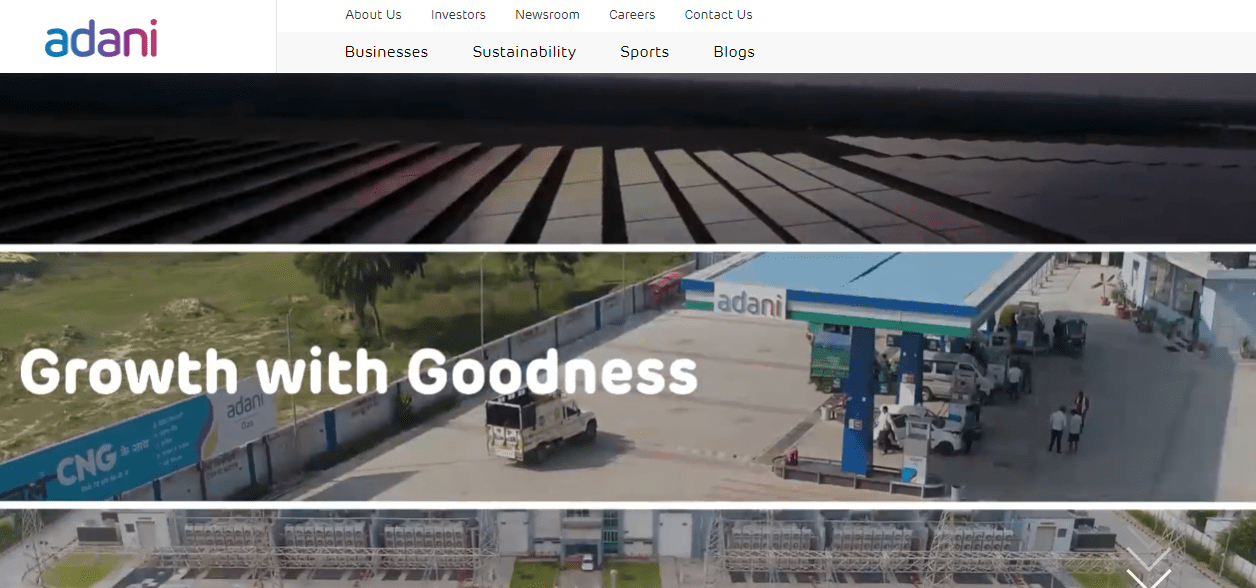 One of India's top commercial conglomerates, Adani Group is the country's most integrated operator in the infrastructure and energy sectors.
In the last three decades, the firm has become a major actor on the world stage, with activities spanning vital industries including agribusiness, logistics, energy, and natural resources, among others. Since its foundation, the organization has concentrated on meeting the different demands of its customers, delivering superior value, and fostering national development.
Here are some subsidiaries of Adani Group.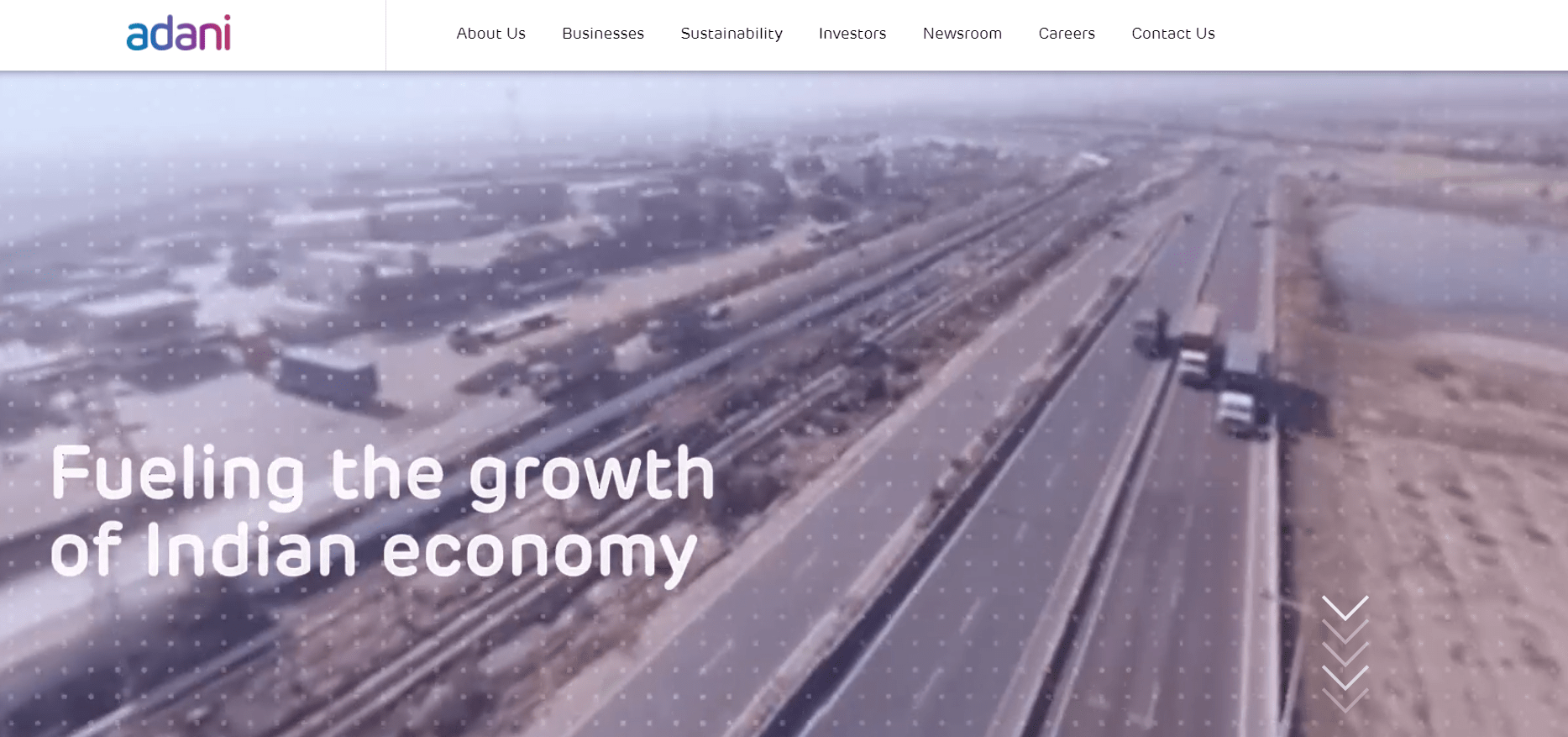 Adani Enterprises is a business incubator that specializes in starting up new companies in the energy and infrastructure industries. Since it was founded and originally listed in 1994, it has done this ever since. The company's market capitalization is 22,909 Cr. The current Adani enterprise share price is 3650 INR. Let us now learn about Adani Power share price.
India's biggest independent generator of thermal electricity is APL. A 40 MW solar power project in Gujarat and 12 450 MW of thermal power plants across Gujarat, Maharashtra, Karnataka, Rajasthan, and Chhattisgarh make up the company's total power-producing capacity. The current Adani Power share price is INR 262. Next up, we will talk about Adani port share price.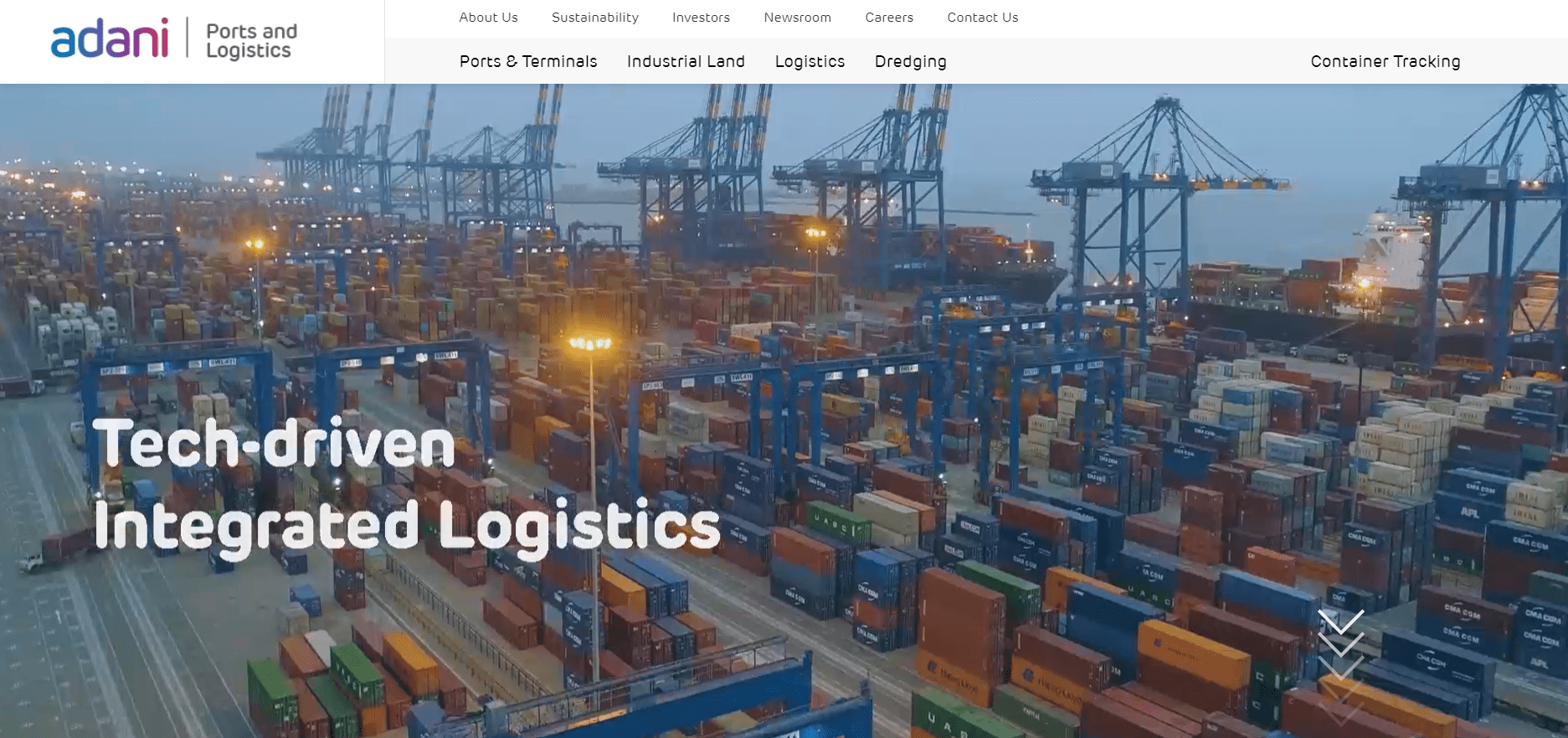 The largest commercial port operator in India, Adani Ports and Special Economic Zone Limited (APSEZ) is responsible for about one-fourth of all cargo traffic in the nation. With ten domestic ports distributed over six coastal states (Gujarat, Goa, Kerala, Andhra Pradesh, Tamil Nadu, and Odisha), it has the widest national footprint and the best hinterland linkages. The current Adani port share price is INR 796.
As one of India's major renewable energy firms, Adani Green Energy Limited (AGEL), has the latest project portfolio of 5,290 MW. The Company creates utility-scale grid-connected solar and wind farm projects and then constructs, owns, runs, and maintains them. The federal, state and government-backed enterprises are given access to the power produced. The current Adani green share price is INR 1804.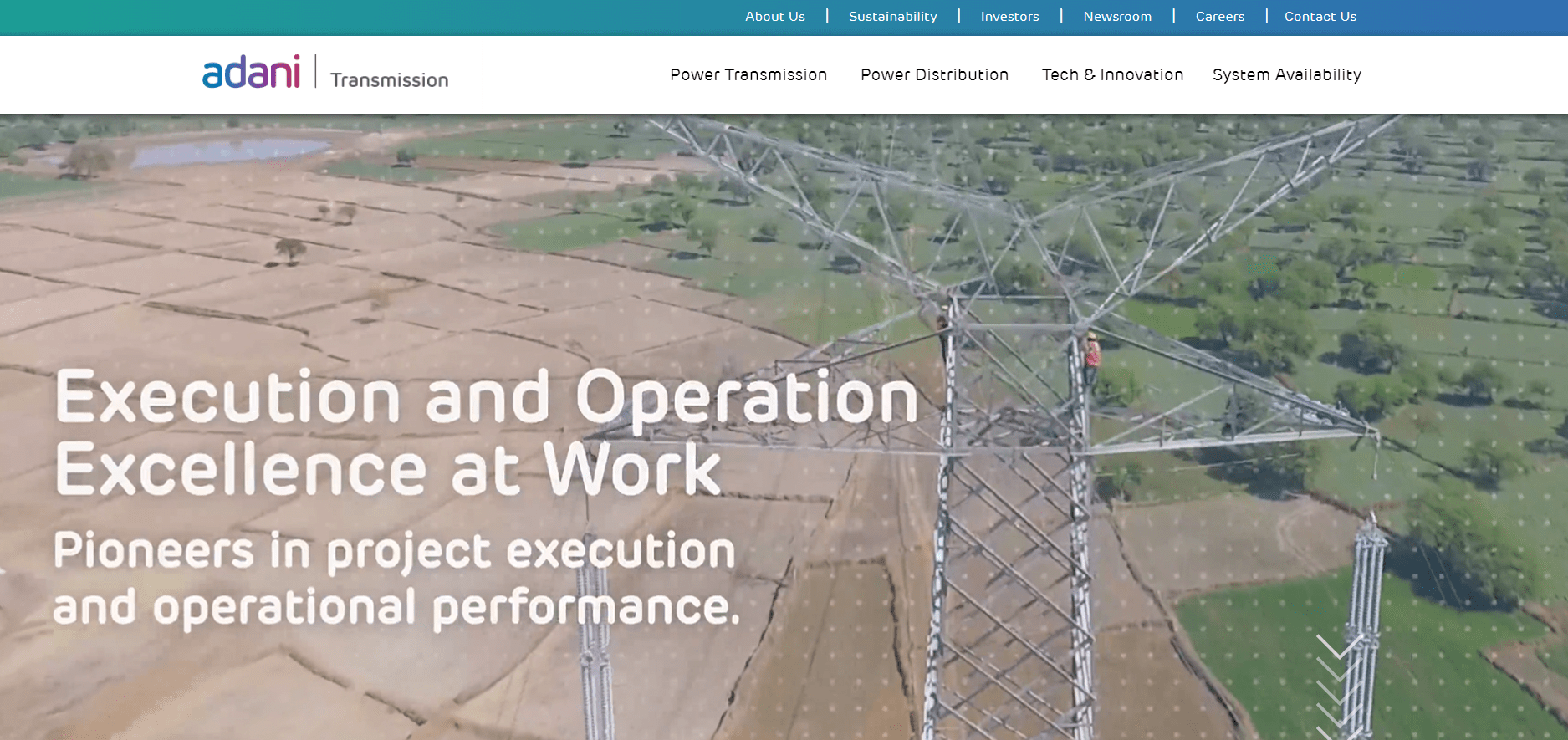 Long before Adani Transmission Limited (ATL) was legally created, The Adani Group first entered the transmission industry in 2006. With the purchase of Reliance Infrastructure's Power Generation, Transmission & Distribution Business in 2018, ATL entered the distribution industry. More than 3 million clients in the suburbs of Mumbai are now served by the corporation for their electrical needs. The current share price of Adani Transmission is INR 2284.
Adani Gas is creating City Gas Distribution (CGD) networks to offer Compressed Natural Gas (CNG) to the transportation industry as well as Piped Natural Gas (PNG) to industrial, commercial, and residential customers. In the cities of Ahmedabad and Vadodara in Gujarat, Faridabad in Haryana, and Khurja in Uttar Pradesh, the business has already established city gas distribution networks. The current share price of Adani Gas is INR 3259.
Properties and Assets
Recently, Gautam Adani bought a 400 crore home in Lutyens Delhi. The property, which is thought to be one of the most costly bids by the organization, is spread across 3.4 acres of ground. Gautam Adani was required to pay 135 crores in statutory expenses in addition to 265 crores in advance. The property's valuation now stands at 400 crores.
Additionally, he has a home in Ahmadabad. The businessman is rumored to reside here the majority of the time. It is situated in an upscale neighborhood in Ahmedabad. Around the mansion, large trees add to its beauty. Additionally, there are lovely open courtyards all around it. In this home, Gautam Adani lives with his wife Priti, sons, and daughter-in-law.
The businessman flies privately owned aircraft, including Hawker, Bombardier, and Beechcraft. These luxurious planes can hold about 100 people. The owner of Adani Enterprise additionally owns three helicopters for his quick excursions in addition to three plush jet aircraft. Most often, he may be seen driving his AgustaWestland AW139 helicopter.
Other than helicopters and jets, around 17 ships are also owned by Adani Enterprise as well. In 2018, Gautam Adani named two recently acquired ships, M/W Vanshi and M/W Rahi, after his nieces. The ships were made by the South Korean company Hanjin Heavy Industries and Construction Corporation.
Charities
The 16th iteration of Forbes Asia's Heroes of Philanthropy list, which was unveiled on December 6, includes Gautam Adani. When Adani turned 60 in June of this year, his commitment of 60,000 crores ($7.7 billion) was recorded. Through the family's 1996-established Adani Foundation, the funds will be used towards healthcare, education, and skill development.
The charity assists almost 3.7 million Indians annually. According to the press release, the donation makes him one of India's most benevolent donors. This list of notable altruists in the Asia-Pacific area who have shown a strong personal dedication to charitable causes is unranked.
Also Read: Mukesh Ambani Net Worth, Per Day Income, Salary

Controversies
Mr. Adani has lured a lot of controversy along the way to his successful empire-building. Critics have criticized his economic empire for being a form of predatory capitalism due to his tight ties with Narendra Modi, during his time as Gujarat's chief minister and more recently as India's prime minister.
Before final construction started in 2019, an Adani-owned coal mine in Queensland's Galilee Basin had become a flashpoint for pro- and anti-coal parties and was the subject of years of delays due to environmental licenses. Also, the Communists, who currently control the state of Kerala, supported Mr. Adani's port project in Kerala, which was sanctioned when the major opposition Congress party was in power.
Recently, a Sri Lankan official decided to quit after sparking a heated debate with his assertion that Prime Minister Narendra Modi had exerted pressure on Lankan President Gotabaya Rajapaksa to grant an energy project to Indian entrepreneur Gautam Adani's firm. The officer cited 'directions by the (Lankan) Prime Minister' in a letter to the Sri Lanka Finance Ministry requesting a quick approval process for a 500-megawatt project for renewable energy in the Mannar district.
Now, you know what is Gautam Adani net worth and what are the companies run under Adani Group. When compared to his colleagues, Mr. Adani stands out for his 'refusal to raise money from the investing public until a business has started making money'. He also believes in helping the nation grow and flourish with his business ventures.