In India, when you talk about online education platforms the first name that comes to mind is BYJU'S. You must have seen their ads on TV and newspapers featuring movie stars and cricketers. They have established themselves as the Edtech leaders of India and they will only grow more. It is a great time to invest in BYJU'S and its stock is in the sight of many investors as a future investment. In this article, we will cover everything about investing in BYJU'S. We will inform you about BYJU Stock Price, IPO date, BYJU Share Price NSE and much more.
About BYJU'S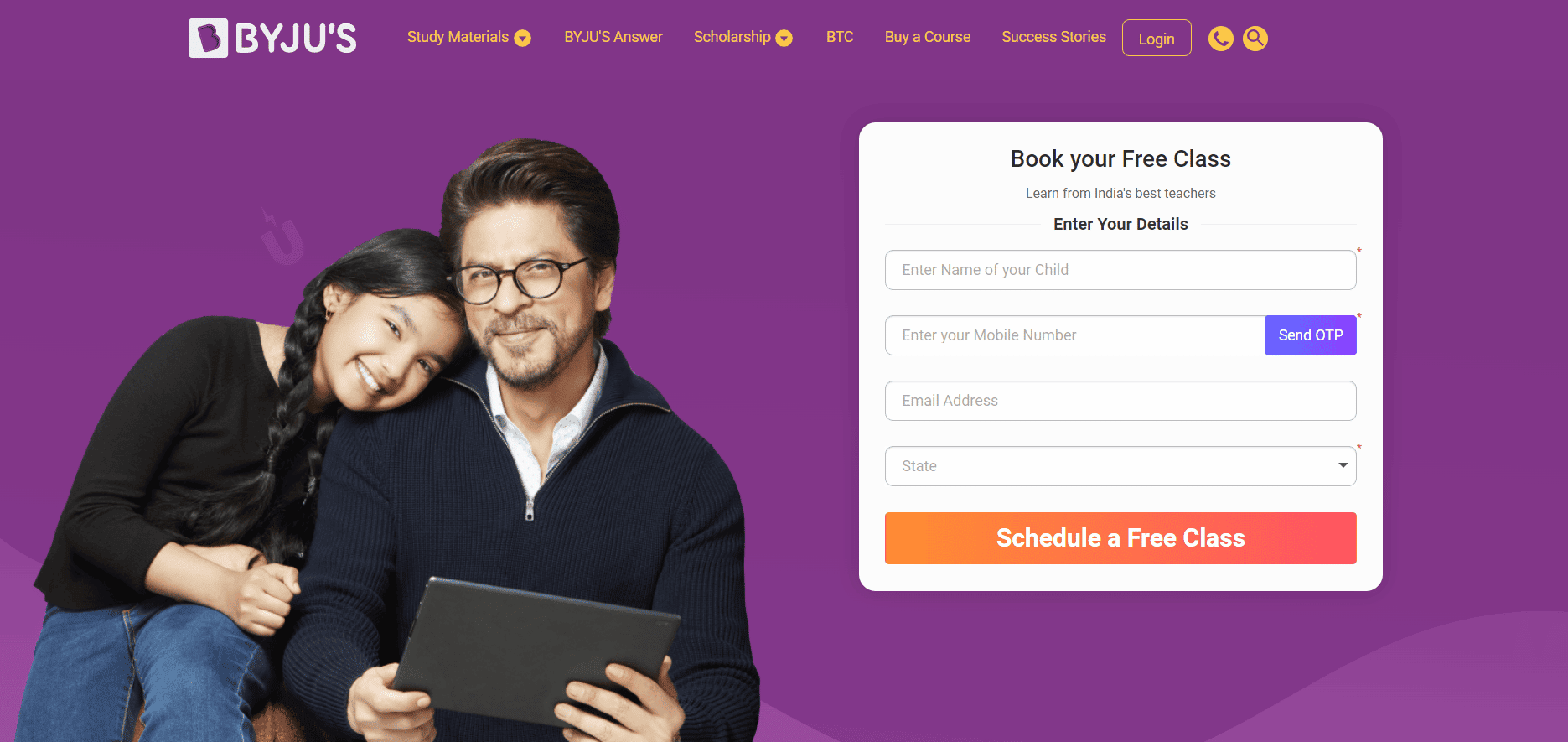 Spread across 1,700 cities worldwide with more than 150 million downloads, India's biggest Edtech company BYJU'S is a huge name in the education industry. They arrived at the scene in 2015 and since then they have offered personalized and effective learning programs for kids from 1st to 12th. Their app offers pre-recorded lessons with top content taught by some of the best teachers around. Their content is engaging and you can even interact with it which makes the learning process fun.
BYJU'S app has a 4.7-star rating. Their content is not just about one on one teacher student videos but they also use animations, quizzes, etc. to make the learning process more dynamic. They offer videos on subjects like Maths, Physics, Chemistry, and Biology for students up to 12th standard. They also help in preparation for students appearing for JEE, NEET, and IAS.
BYJU'S has its headquarters in Bangalore and was founded in 2011 by Byju Raveendran and Divya Gokulnath. The company revenue is almost 3,000 crores as of 2022. The company has been on an investment spree where they have acquired and added a lot of startups to its list of subsidiaries. Apart from all this, the company has been on the Indian Cricket team jersey as their sponsor, they also are the title sponsor for Kerala Blasters FC and now is the official sponsor of the Fifa World Cup for the 2022 edition. They even signed up the greatest footballer of all time, Lionel Messi, as their brand ambassador.
BYJU Stock Price, IPO Date, Valuation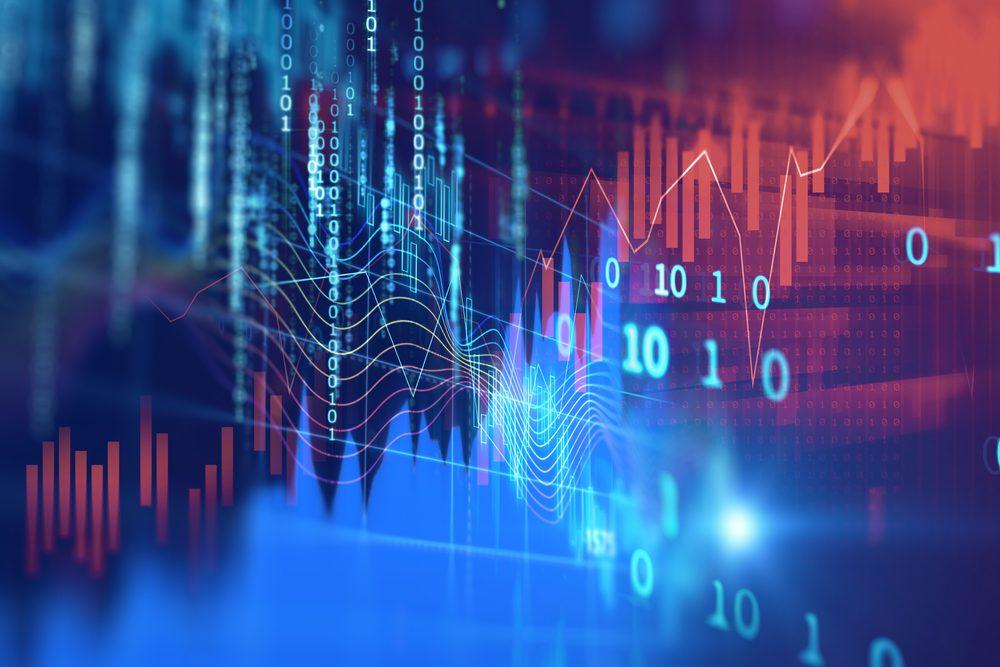 There is no doubt about the questions regarding the popularity of BYJU'S as a company. Being associated with sports on such a huge scale and having so many subsidiaries under their wing means that they enjoy strong revenue and popularity.
All this clout we created above is to make a case for the company. As of now, the company hasn't released any details on its IPO and there are a lot of talks going around about the company's IPO which we also don't know about.
While BYJU stock price might be yet to be determined it is safe to say that the stock will enjoy oversubscription. The price band set might also be more than decent. The stock would be expected to give nothing less than a premium of more than 50 to 100% right on the opening day or within a week.
As of now the talks and headlines going around indicate that their tutoring service, Aakash Educational Services is being readied for IPO at a valuation of 1 billion dollars and not BYJU'S. The real value of the unit might be anywhere between 3.5 to 4 billion dollars.
The paperwork might be signed by January or February 2023 and then by this time next year the stock might have made its debut and might be a couple of months old in the market as an August 2023 or September 2023 launch is being looked at. This was all about BYJU stock price. Let us now go over BYJU Share Price NSE and BSE.
BYJU Share Price NSE and BSE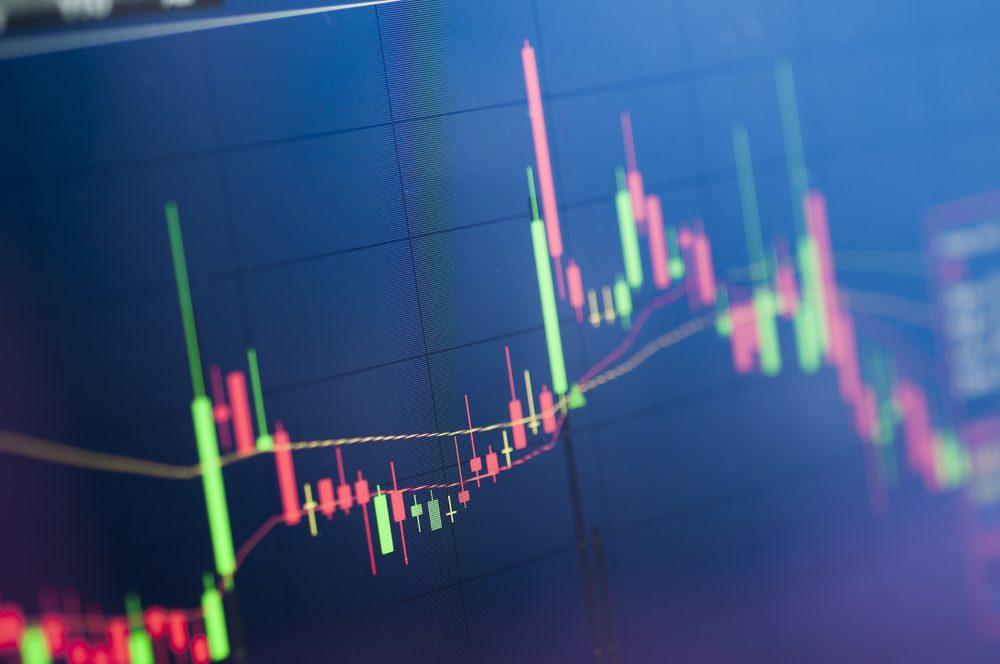 BSE or Bombay Stock exchange is the older stock exchange of India. To date, it has hosted more than 5,000 shares on its platform and BYJU'S can become one more to add to that list. The company so far is in the initial stages of its IPO phase and nothing more than news reports are being circulated at the moment. Earlier BYJU'S was set to list itself on the Indian stock market, however, after looking at the unsuitable market conditions the plan has now been postponed.
If you are waiting for BYJU Share Price NSE then we have some bad news. It might not be revealed so soon if the recent news is to be believed. Currently, BYJU'S IPO has taken a backseat, as its subsidiary Aakash Educational Services looks to be given its IPO launch first. That's not it, if the IPO does well then in all likelihood we might see more IPOs for other subsidiaries of BYJU'S before they step into the pond themselves.
Also, BYJU'S is not laying quiet as it is making more and more acquisitions and announcing itself on the world stage repeatedly with its venture into the sports industry. All of this is only helping the company create a positive image and good reputation among future and potential investors.
Also Read: Link Intime IPO Allotment Status Check Online

BYJU'S IPO Events Date
| | |
| --- | --- |
| Event | Date |
| IPO Opening Date | Yet to be declared |
| IPO Closing Date | Yet to be declared |
| Basis of Allotment | Yet to be declared |
| Initiation of Refunds | Yet to be declared |
| The credit of Shares to Demat | Yet to be declared |
| IPO Listing Date | Yet to be declared |
So with the announcement yet to be made and official details yet to come out it is only fair to say that we don't have any dates to share with you. Be it the IPO opening date, closing date, allotment date etc. None of it is available at the moment. The only thing known or assumed is that BYJU'S will look to complete the paperwork at the start of the next year and by the third quarter end of next year we might see Aakash Educational Services listed on BSE and NSE.
Subscription Details
Again it is obvious that there are no numbers in for subscriptions made and so there is no update on the quota subscriber by or available for QIBs, NIIs, Retail investors or Employees. What can be said with a bit of certainty is that the share is bound to see an oversubscription. BYJU'S is a big name and so is Aakash and so there are not many doubts about the way the IPO will perform unless there is a sudden major bad news that shows up at the last hour.
BYJU'S IPO Date
From the news, all that was hinted at was the fact that soon BYJU'S might apply for IPO, and why not? They are the top company in its industry, have good numbers to back its performance, and are always looking to grow and expand with its many acquisitions. They have been ever-present in the sporting scene and do philanthropic work as well. There is no reason in the world you would not expect them to go for an IPO until they weren't.
For now, BYJU'S IPO date remains a topic on which we are as clueless as you. It might take a considerable amount of time before we see BYJU'S IPO come to fruition because next year when its subsidiary Aakash Educational Services gets its IPO it might either do wonders or tank badly or even perform neutral. In any case that will chalk the way ahead for BYJU'S.
If Aakash IPO does well then the company might go ahead and apply for IPO for another subsidiary of its. If the Aakash IPO tanks then the company might decide against hurrying BYJU'S IPO. Even in a neutral performance case BYJU'S might treat with caution and wait some time before coming up with another IPO.
Case for BYJU'S IPO

Now we know that BYJU'S IPO is not around the corner and so talking about BYJU stock price is not that useful but the IPO is still expected to come out in the next year and a half or two. So this might be the perfect time to talk about this IPO and make a case for it. We will break down BYJU'S IPO in terms of its strengths, weaknesses, opportunities and threats.
Strengths
Here are some plus points that BYJU'S IPO will have whenever it comes out.
They have won various awards and are also featured in the Times' very first list of the 100 most influential companies.
The company has more than a million paid subscribers and many more millions who have downloaded the app or still use their platform.
Almost more than 80% of the users of BYJU'S products use the app year after year giving it a more than strong renewal rate.
The app provides content with which the student can interact and this makes the learning process easy and fun. Which in turn helps the app get more retention and new people to come to their platform. Factors like this might prove to be helpful when BYJU share price NSE goes live.
On paper, the financials of the company make for a good reading which might be enough to interest investors.
BYJU'S is known to make many acquisitions which have been smart and advantageous for them. They acquire their competitors and expand not only their business and reach but also eliminate competition.
They are making their presence felt on the global stage by being sponsors of huge sporting teams or competitions.
Semi-urban and rural audiences also had to make arrangements and changes as a result of the pandemic which means their targetable market increased.
As things stand BYJU'S subsidiary is heading towards its IPO while BYJU'S IPO date and any development on the matter are even further away. However, this move might help them dip a toe in the market and test it out nicely before entering itself.
With the world accepting work from home and hybrid culture the potential to enter newer and related markets increases for them.
Weakness
If you are eagerly waiting for BYJU'S IPO then make sure you go through some of the cons of this company and its business which are mentioned below. You must be fully aware of the risks involved in this IPO before you put money into it.
The company's inventory management is questionable.
The expenses of the company are high and thus the return on investment is low.
The company hopes to expand out of India but so far the number of foreign students signed up is not even at par with what was expected.
They have been involved in libel cases. They are also involved in some controversies which might affect BYJU share price NSE in the future.
The company has been involved in advertising and sales issues and accounting issues as well in the past.
Since they deal in data the company is always at risk of data theft or privacy threats and that might be an issue.
The business model that BYJU'S follows is not hard to copy and this is what the competitors can exploit and eat its market.
BYJU'S is in a field where new players keep entering the market and they can only compete or outperform a few of them and eventually someone might catch up with them.
Acquiring so many companies can take the attention away from BYJU'S and that might be a small or big issue that won't be welcomed especially when the talks for BYJU stock price begin.
Other Subsidiaries of BYJU'S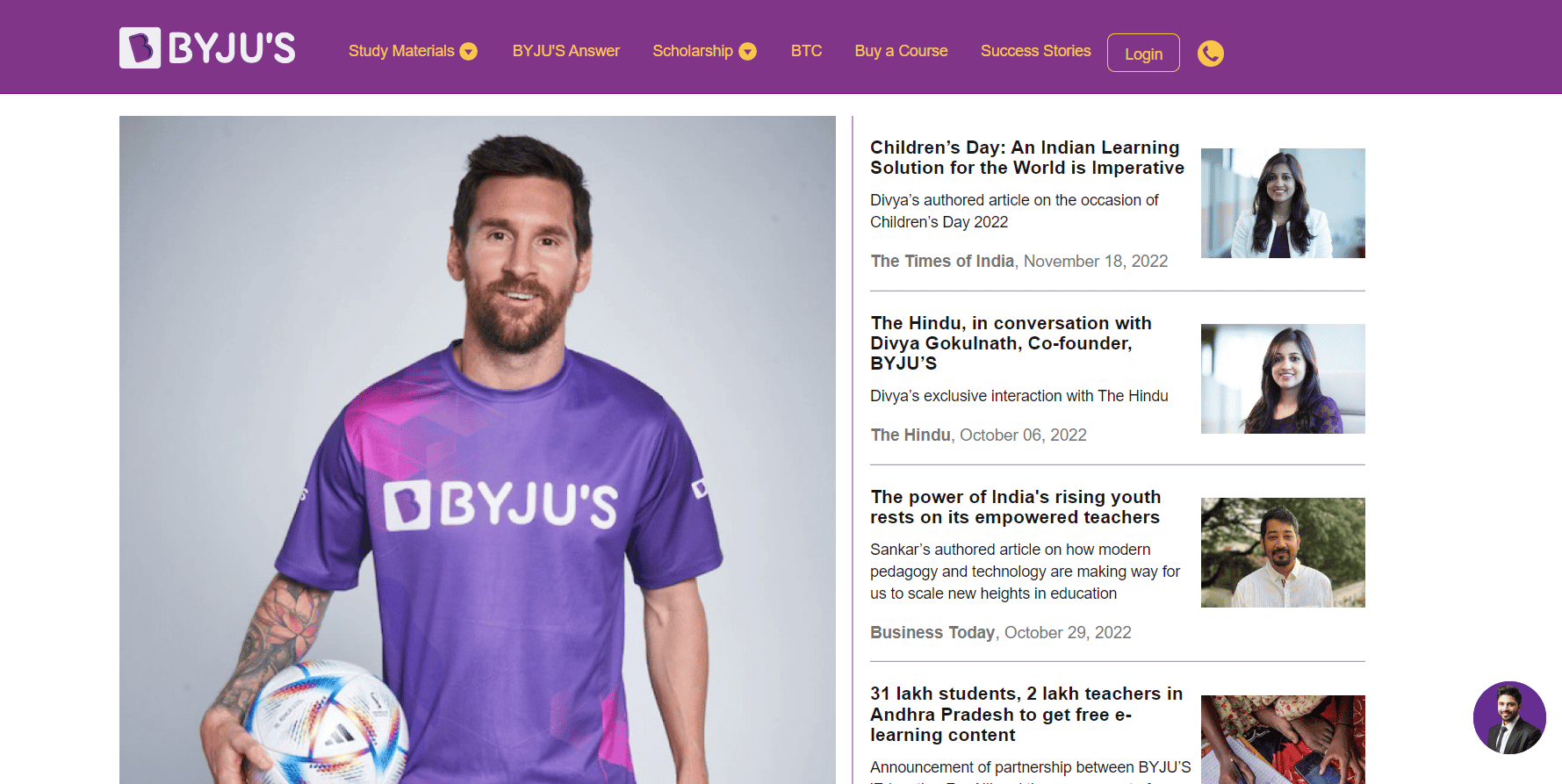 While now we know Aakash Educational Services is one of the subsidiaries of BYJU'S, it is not the only one. BYJU'S has been acquiring one company after the other in a bid to expand its business while eliminating its competition at the same time. Some of these moves have also been to enter new markets outside of India. Here are some prominent subsidiaries of BYJU'S.
Osmo game system and TutorVista/ iRobot Tutor TV STEM tutoring company.
HashLearn the tutoring app and WhiteHat Jr, the kid's coding platform.
LabInApp, the education-based platform and Scholr the education-related AI assistant platform.
Toppr the competitive exam preparation app and AR startup Whodat.
Tynker, the educational programming platform and Epic! the kid's learning and reading-based app.
Great Learning education app and non-government platform Superset.
GradeUp the exam preparation platform and interactive Math app GeoGebra are also the subsidiary of BYJU'S.
In the future when the company announces its IPO we will be able to precisely inform BYJU share price NSE and BYJU stock price in general. For now, investors have to wait but we have given enough information about this company that you can easily decide whether to invest in it or not when its IPO eventually comes out.