The evolution of the internet has given a positive boost to artists all around the world. Most artists and content creators these days use the internet as a means of expressing themselves. They publish their work on various platform and interact directly with their audiences. But, one challenge these content creators face is lack of funds. YouTube nowadays has become very strict with monetization policies, and even after getting monetized, creators cannot depend only on YouTube payments. This is why crowdfunding platforms have come into the limelight in recent times.
Most bloggers, journalists, artists, comedians and YouTubers are turning to crowdfund platforms to create a stable income source. One extremely popular crowdfunding platform is Patreon which allows creators to make money off their work. But, with the recent controversies surrounding Patreon many people have started looking for other websites where they can earn money for their work.
In this article, we have put together 10 best alternatives to Patreon. These websites provide all the features Patreon does and some even better. So, if you are a content creator looking for Patreon alternatives, keep reading to find out.
10 Best Patreon Alternatives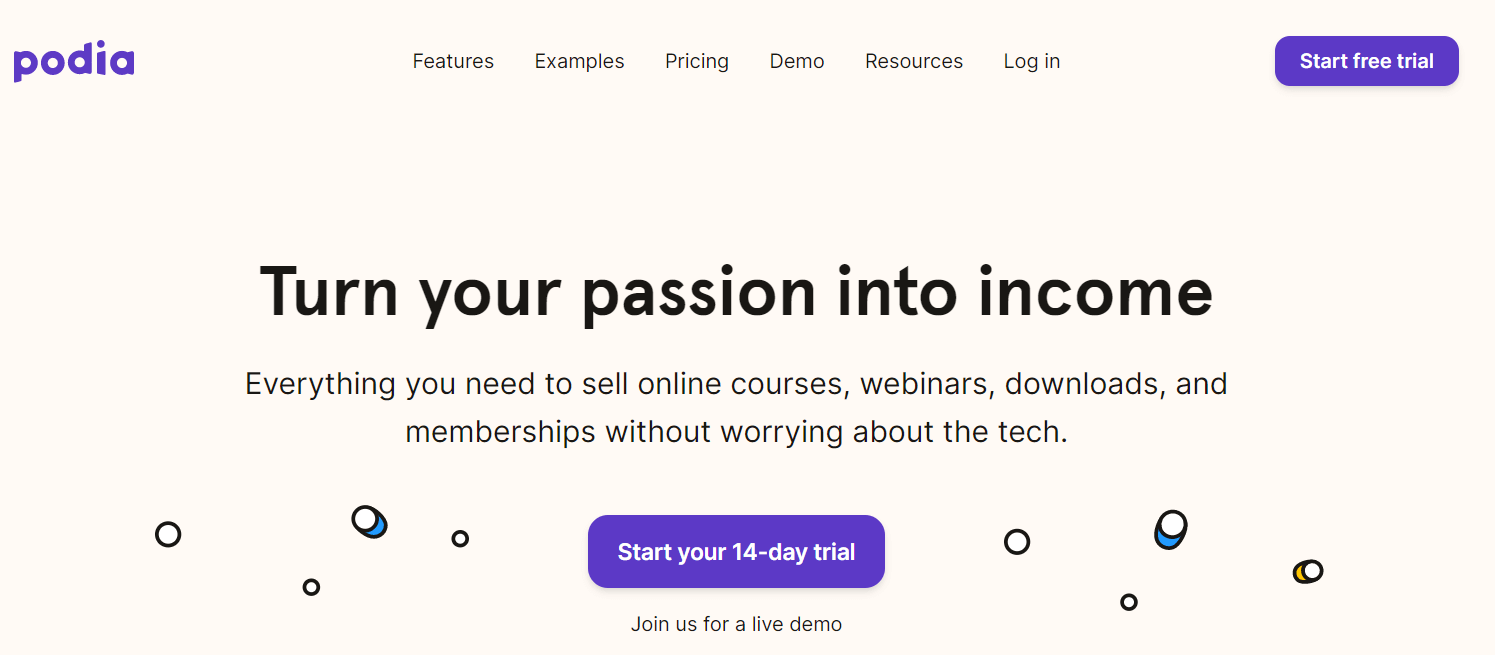 Just like Patreon, Podia is also a creator specific platform that you could use to sell exclusive memberships to your audience who like and appreciate your work. What makes Podia different is the fact that it is an all-in-one platform. Not just memberships, you can use this platform to sell online courses, webinars, digital products and digital downloads. Apart from all this, it also has very good email marketing features. Podia also enables you to add affiliate links to your page.
The platform itself is extremely user friendly and is suitable for anyone, whether you are just starting out as a creator or are an established creator. Podia does not charge a fee on the donations you receive from your audience. Instead, you pay a flat monthly or yearly fee to use the platform.
Podia Features:
The best thing is that it offers built-in components such as email marketing
Helps create a customized website
Offers affiliate program
Great user-interface
Embedded Checkout
There is no transaction fee
Offers video hosting support
Pricing:
There is a 14 day free trial period; this means that you can cancel the subscription if you are not satisfied with their services. The most valuable aspect is that you do not need a credit card to sign up. They have three price plans:
Mover- $33/month
Shaker- $75/month
Earthquaker- $166/month.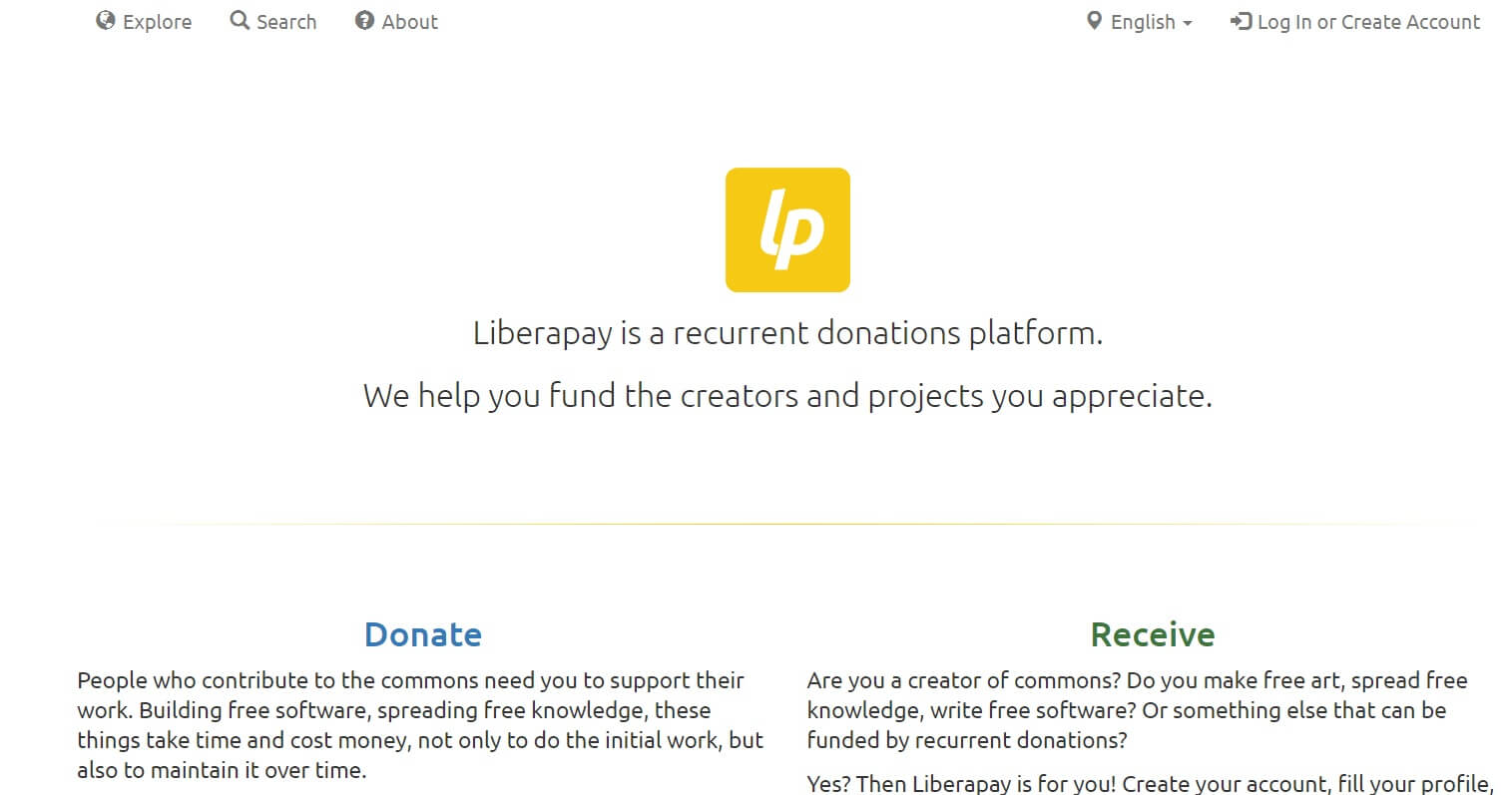 Founded in France in 2015, Liberapay is yet another useful crowdfunding platform meant for creators. The platform is non-profit and meant for recurring donations. Liberapay does not take a cut of the donations received by creators. They belong to the creator fully.
Unlike Patreon or Podia, Liberapay is strictly meant for donations. The donations made on Liberapay to a creator, cannot be linked to rewards or products. Liberapay's system is designed in such a way to generate some basic income for creators to keep them going. If you are a creator who makes art, spreads free knowledge or entertains people, you can create an account with Liberapay for free and request your audience for donations. The audience who like and follow your work can donate once or choose to make recurrent donations.
However, you have to keep in mind that commercial campaigns will not gain any traction on Liberapay.
Liberapay features:
Their service is available in 18 languages.
You can get your text or profile descriptions published in 124 languages
Liberapay supports 33 currencies
You can combine your accounts on Twitter, GitHub, Mastodon, and nine other platforms.
Donations are limited to €100.00 a week per donor to avert any outside influence.
Excellent teams that help project members to collect and distribute funds without any requirement of creating a formal corporation
Customers or fans can pay via Stripe and PayPal.
Pricing:
There is no fee; it is a free platform. You will be charged a small transaction fee from your payment processor.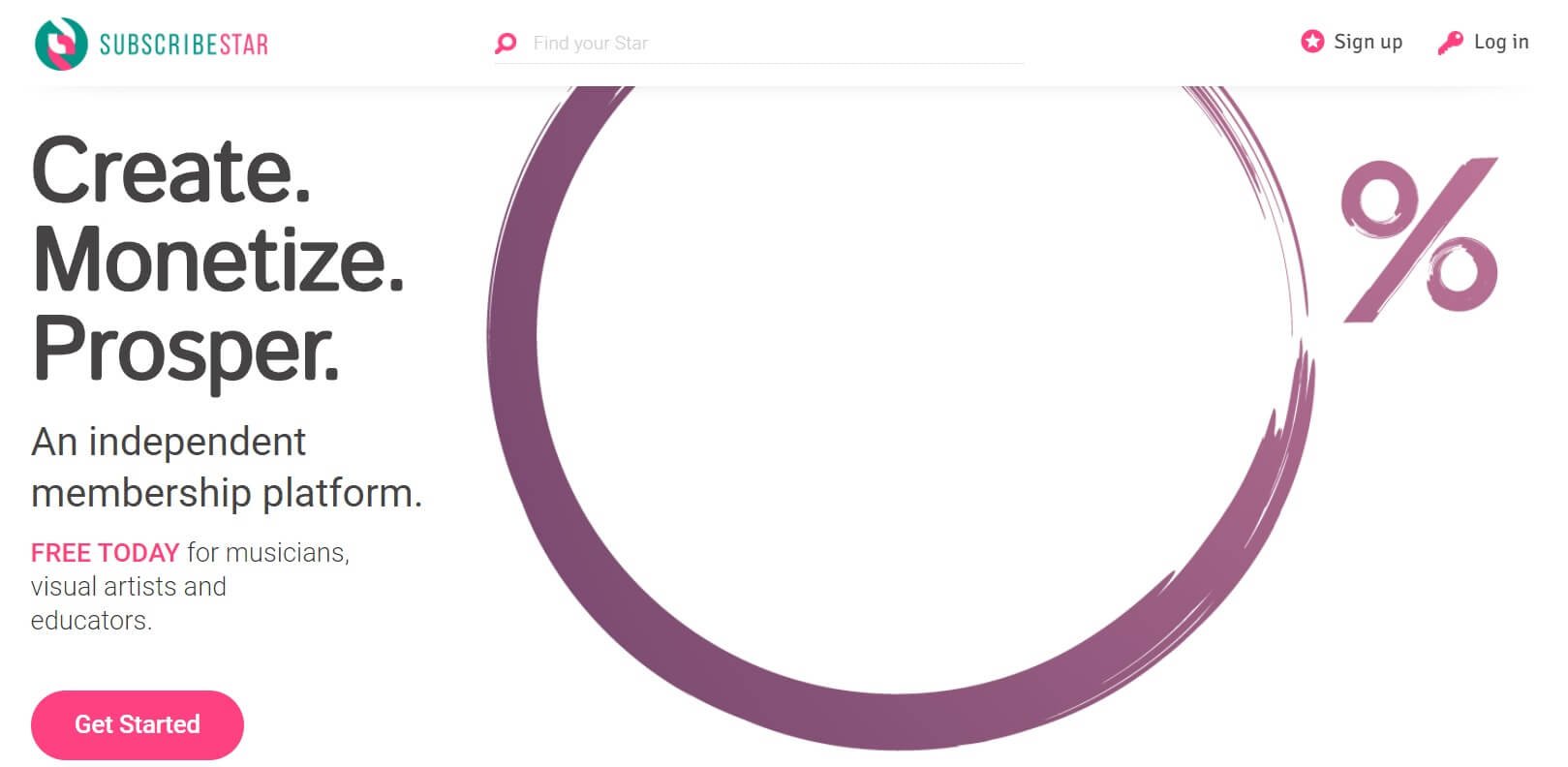 SubscibeStar is probably the best alternative for Patreon. After the Patreon controversy, we have witnessed a lot of YouTubers shift to SubscribeStar. It is an independent membership platform that helps content creators build a sustainable income stream.
SubscribeStar works on a very simple policy. The more the number of subscribers you get, the more is your income. You set a subscription fee for your audience. You are free to set it as high or as low as wish. The platform deducts a service fee of 3% from the subscription fee and lets you keep the remaining amount. In comparison to Patreon, we must say that the service fee for Subscribe Star is better.
Artists, bloggers and vloggers, entertainers, musicians and political commentators, DIYers and educators – everyone is welcomed at SubscribeStar. The platform provides a plethora of tools to every content creator to make the entire process of creating and publishing content easier. Be it elaborate analytics or content protection tools; you can get them all at demand.
SubscribeStar Features:
This platform is flexible as per your requirements
Comprehensive statistics and analysis
They offer users built-in stats and analytics tool
Liberal content policies-Less restrictions on the type of content allowed
Comes with a Post editor
For content protection, they use anti-scraping and anti-skimming
Pricing:
There is a 5% flat service fee on every pledge. Along with that, you also need to pay a transaction fee of 2.9% + $0.30 for every successful payment. There is a charge for a payout as well, that is a minimum of $3, and it differs as per the payout frequency and amount.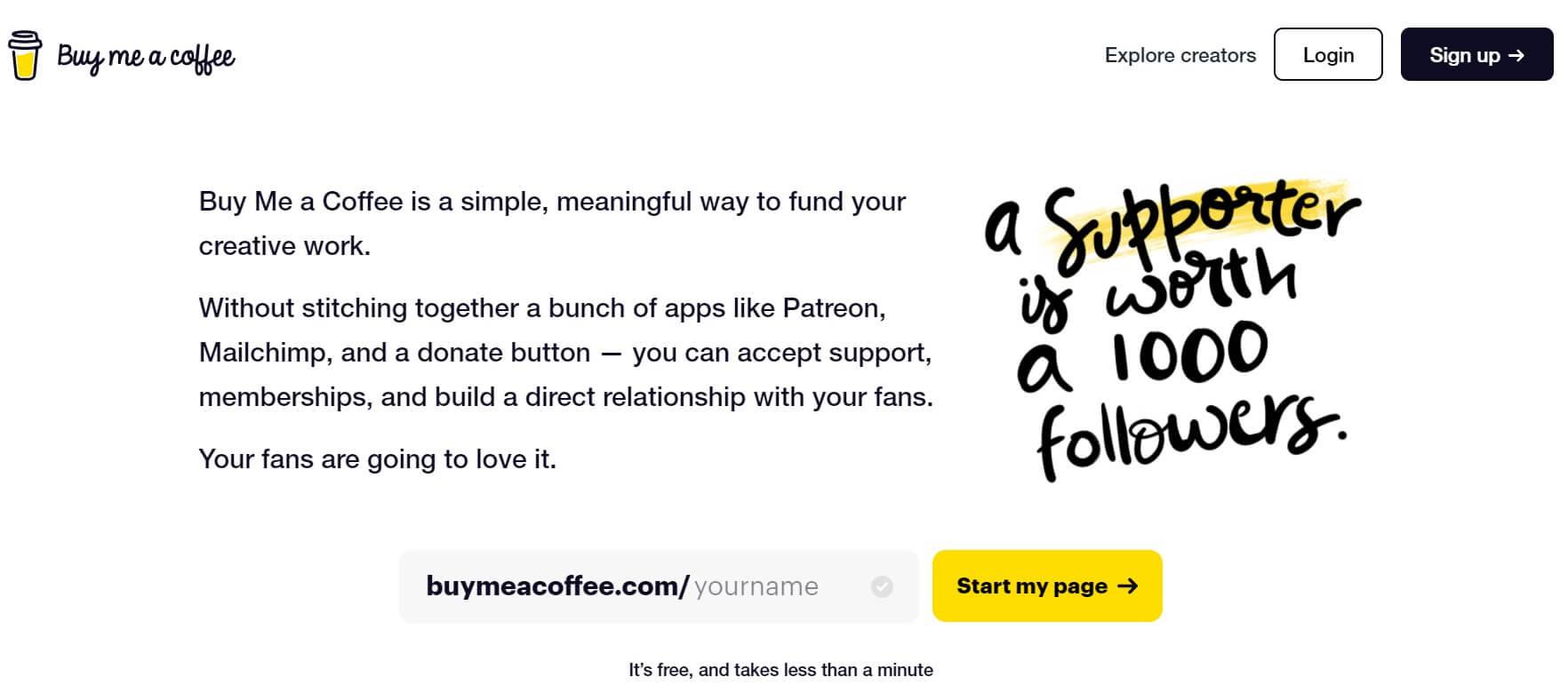 BuyMeACoffee is a fast, free and beautiful way to fund your creativity. This is a free donations platform, and it takes only a few clicks to set up your page. Just like Patreon, this platform can be used to start memberships, sell digital products, sell exclusive posts and accept one-off support.
The best part about this platform is that a BuyMeACoffee donations button can be placed on your website or on your social media handles. This platform also lets you set specific donation goals for your audience. BuyMeACoffee takes a fee of 5% of the donations you receive from your audience and gives you the remaining. Payments are easily transferred via PayPal or Stripe. You also have the options to enable monthly support, i.e. the platform automatically deducts the pledged amount from your audiences' account. The payments made by your audience are, however, are still subject to PayPal processing fees. You could choose to pay the processing fees yourself so that people don't back off due to that extra payment.
Another attractive feature about this platform is that you can change the word coffee to any other word of your choice. For example, you can make it Buy Me A Burger. Even though there is no actual coffee or burger involved, this promotes enthusiasm among your audience and makes them more likely to support your work. Overall, this is a small platform with very minimalistic features and can be extremely useful for budding creators.
BuyMeACoffee Features:
Monthly or Yearly Membership option for your fans or customers.
You can receive donations or tips from your customers.
Buy me a Coffee offers complete analytics.
Your fans or customers can make payments without creating an account.
You can cash out your earnings using PayPal, Stripe, or a Bank account.
Email your supporters directly from your Buy Me a Coffee account.
Customers or fans can pay via credit cards, PayPal, Apple Pay, Google Pay, as well as local payment methods.
Support is available 24×7
Pricing:
There are no monthly fees, but there is a 5% transaction fee, and creators keep 95% of the amount. For example, if you're a creator who made $100 from donations or tips, you will get $95 into your account. $5 will be the transaction fees kept by Buy Me a Coffee.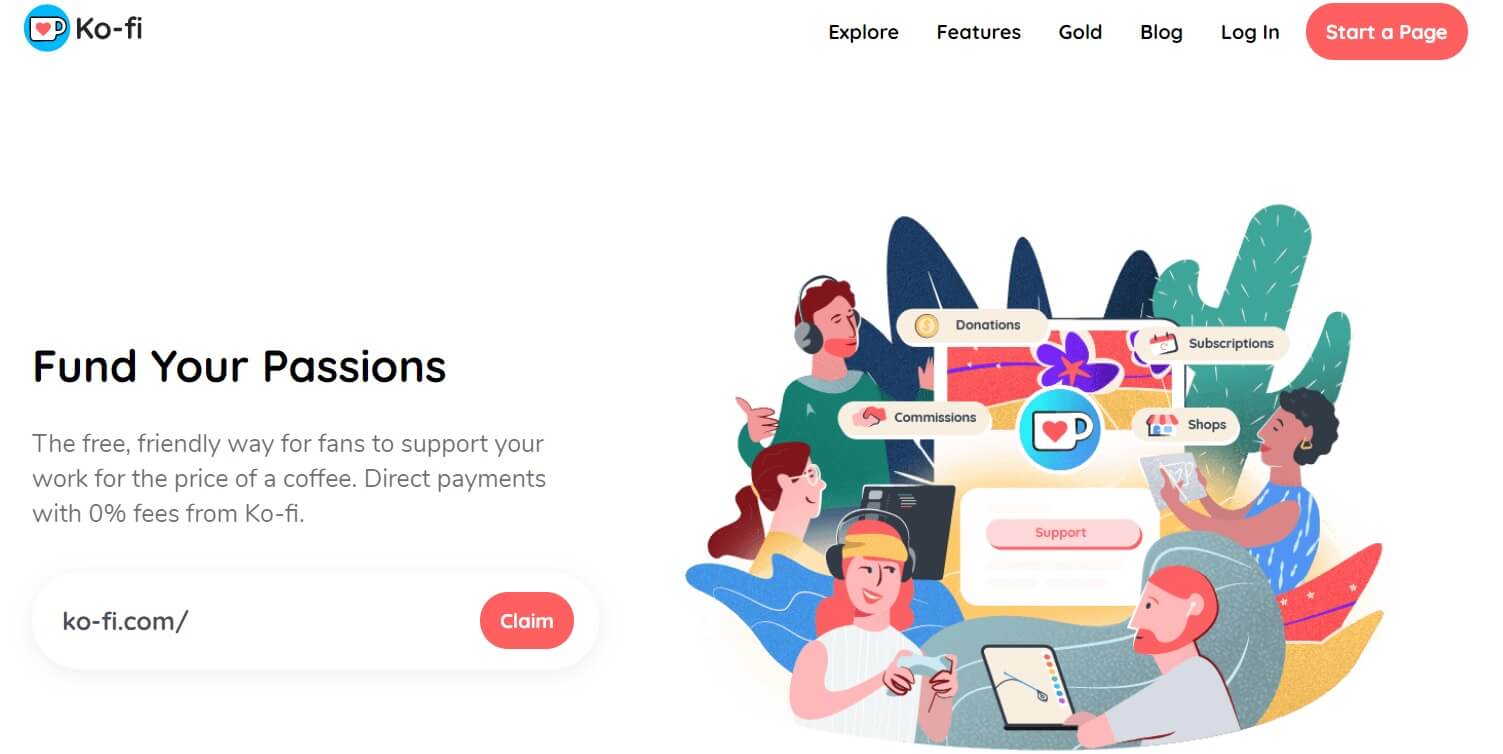 Ko-Fi is yet another funding platform meant for creators who want to make money off their work. This platform is more like a digital tip-jar. As a creator on this platform, you can sell memberships, crowdfund projects, give out commissions, make an income and share your content with your audience. Ko-Fi is one of the best alternatives to Patreon that you can try. Creators can thank their fans for their support in unique ways by posting updates and sharing images in the gallery. This is a simple, friendly and free way to start making money online.
Ko-Fi is the most cost-effective platform for creators. This platform does not charge any service or processing fees from the donations received. The creators are free to keep the entire amount to themselves. Also, creators on this platform do not have to wait for an entire month to receive payments. They are paid directly every time someone donates.
Just like BuyMeA Coffee, Ko-Fi also lets you add donation buttons directly to your website, Tumblr or social media handles. Ko-Fi is also available as a WordPress plugin. If you use WordPress, you can customize it as per your need.
Ko-fi Features:
They denote over $5 million every month with zero fee
You can integrate your accounts with WordPress, Discord, Zapier and various other platforms
You do not need any supporter signup
Storefront for both physical products or digital downloads
Running community features such as posts with comments, direct messages and can share financial goals with your members
They do not charge any fee until you are paying for Gold status
Ko-fi pays via PayPal or Stripe, and the best thing is that there is no waiting time
Easy user-interface
Pricing:
There is no charge for any donations. There is a 5% transaction fee for selling a subscription plan, selling products in your shop or taking a commission from your supporter. If you opt for their Gold Plan, i.e. for $6 a month, you will not have to pay any transaction fee.
Also Read: 12 Ways to Make Money from Home in India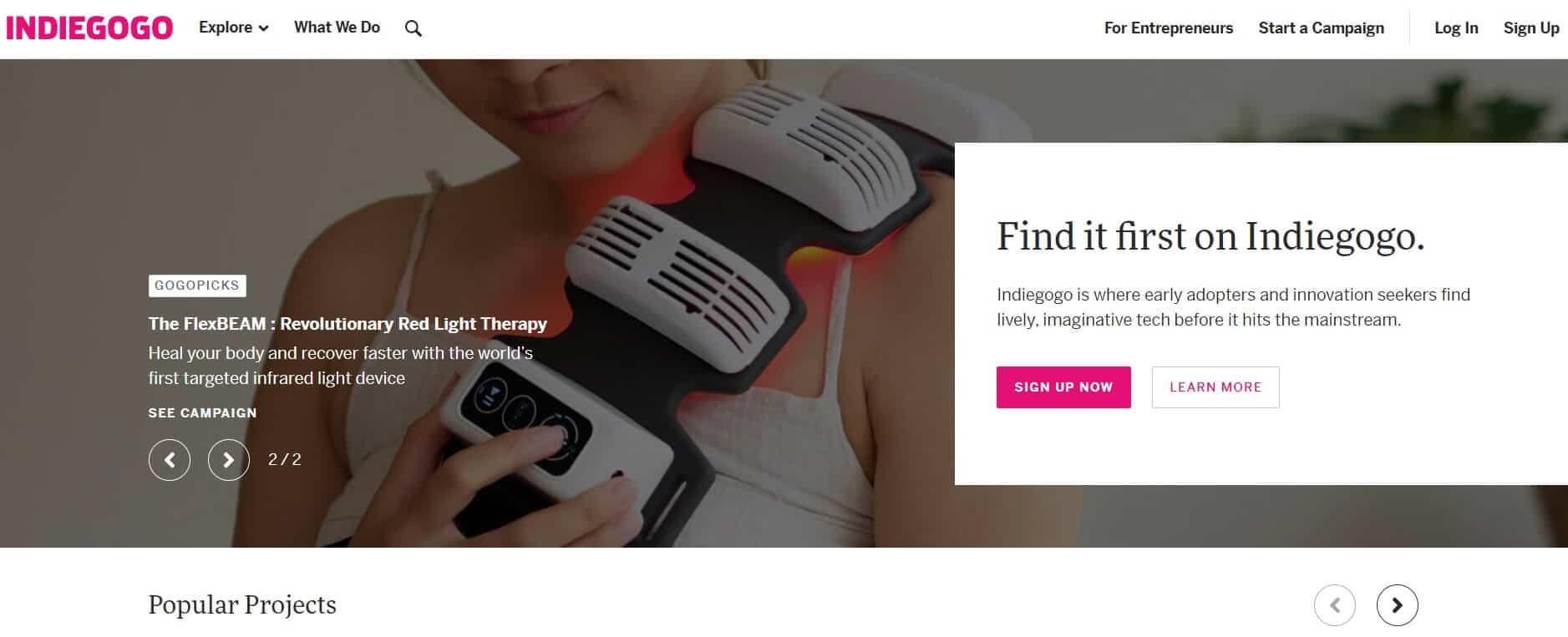 Indiegogo is a USA based crowdfunding platform, founded in 2008. This site is one of the first sites ever to offer to crowdfund. This platform can be used to solicit funds for charities, good causes, startups and products. It operates on a reward-based system which makes it easier for people to raise funds.
One of the characteristics of Indiegogo is its flexibility. This platform can be comfortably used for creative as well as charitable projects. When someone starts a campaign on Indiegogo, they get to choose between all-or-nothing- where a specific goal must be met before any funds are transferred and keep-it-all funding- where funds are transferred as and when they are raised.
Unlike other crowdfunding platforms, Indiegogo does not pre-screen campaigns. This makes it possible for just about anyone to start a campaign and raise funds.
Campaign creators also have a choice of exchanging donations for some rewards. This, however, is not mandatory. The platform charges a platform fee of 5% from creative campaigns and does not charge any fee for charitable campaigns. Some flipsides to this platform are, there is limited interaction between campaigners and backers, and this can be used only for one-time crowdfunding campaigns.
Indiegogo Features:
You can either choose keep-it-all funding and all-or-nothing
They offer an amazing support network for project creators
Indiegogo does not charge any fee for charity campaigns
It is an amazing platform that allows you to post products so that people can purchase straight from you
The best thing is that their campaigns are not pre-screened
Even when your campaign is finished, InDemand helps bring in the funds
Enables users with both equity crowdfunding and rewards
Pricing:
The pricing structure varies as per different countries. They charge 3% plus $0.20 for the transaction fee. They charge a 5% fee for all crowdfunding campaigns. For the InDemand program, your platform fee remains 5%. Whenever they send funds to your account, there is a transfer or bank delivery fee. There is no fee for Fixed Funding Campaigns.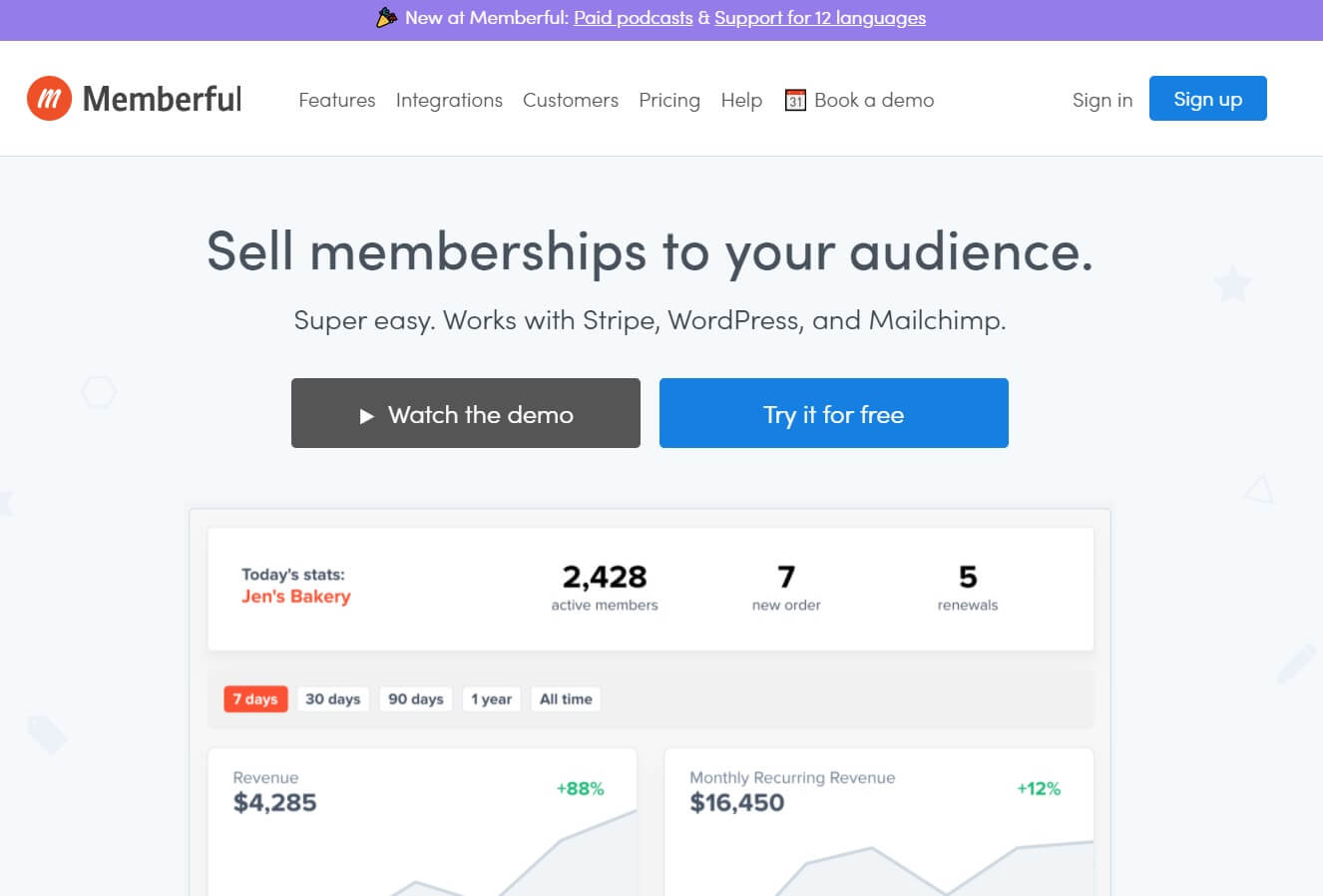 Memberful started in the year 2013 to facilitate independent content creators to raise money and build an income stream. It is one of the best Patreon alternatives. Memberful is not an entire platform but only a plugin that you can install on your website to raise funds.
If you sign up with Memberful's starter plan, you don't have to pay a monthly fee but, the platform will charge a processing fee of 10% from what you earn. This platform, however, has pro and premium plans where the processing fee reduces considerably. If you take up the Pro plan, it will cost you around $25 per month, and the processing fees are reduced to 4.9%. The Premium plan will cost you around $100 per month. This plan eliminates all sorts of Memberful branding.
Both the Pro and Premium plans facilitate for News Letters and Coupon code integrations. This platform is quite similar to Patreon. You can accept monthly or yearly subscriptions from your audience and also set up varying costs for varying content types. Recognizing the similarities Memberful has with itself, Patreonacquired this platform in 2018. However, it still operates as an independent platform.
Memberful is not the most cost-effective platform out there, but, it might prove to be quite useful for established content creators.
Memberful Features:
Offer optimized checkout
With Memberful, you can create any type of subscription plan
Provide affiliate marketing tools, email integration and also provides coupons, free trials and discount
Analytics and conversion tracking
Dashboard analytics
You can create a custom website using WordPress and by opting for additional Memberful tools.
Easy Member Management
You can pay through your Stripe account
Pricing:
It offers three plans:
Starter Plan- This is a free plan, but there is a transaction fee of 10%
Pro Plan- This plan is for $25 a month, and there is a transaction fee of 4.9%
Premium Plan- This plan is for $100 a month, and there is a transaction fee of 4.9%.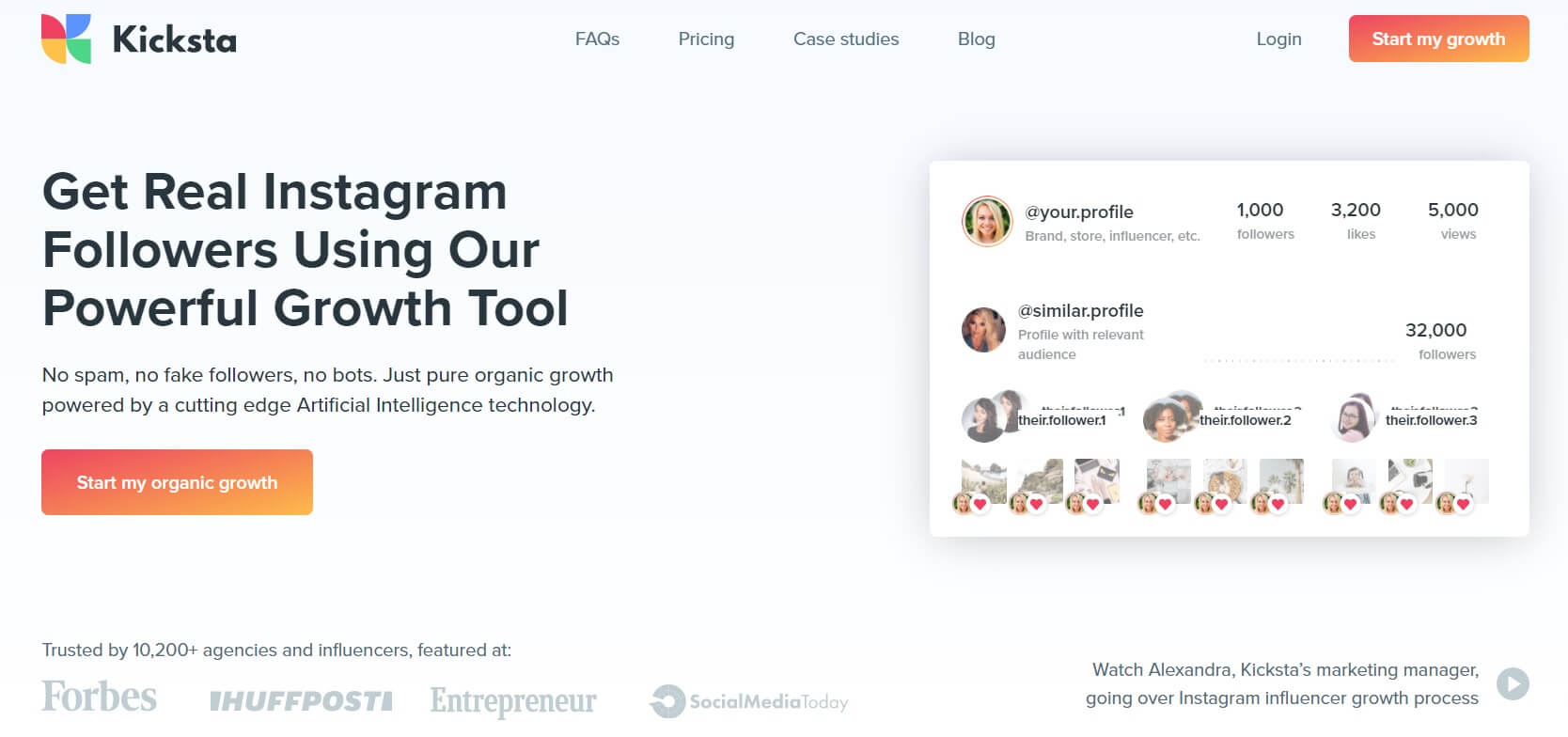 Kickstarter is an all in one crowdfunding platform meant for one time donations.  This platform boasts of over 16.3 million backers and $4billion in pledges. It can be used by anyone all around the globe. Unlike Patreon, this is not a recurring donations platform; it is meant for one time donations only. Campaigners can use this platform to raise funds for charity, for art, for ideas, and the list goes on. But, Kickstarter carefully pre-screens all campaigns before displaying them on the platform. This is to make sure that only reliable campaigns are brought into the limelight. Not every campaign gets accepted. This is something you have to consider if you are a small creator. Kickstarter is an all or nothing platform. If you fail to reach your goal within a specified time period, then you get nothing.
Just like Patreon, Kickstarter also charges a processing fee of 5% from the donations you receive. Overall, this is a clean, easy to use platform with a successful track record of campaigners and backers.
Kickstarter Features:
All the programs are checked carefully before publishing
Offers amazing promotional tools
You get paid after 14 days after the campaign ends
For monitoring your traffic sources, you can also add Google Analytics to your campaign
It is perfect for one-time projects
They also provide you with an opportunity to exhibit your products on Kickstarter's website and app.
The best part is that you can get comments and feedback from members of the public and your backers.
Kickstarter campaign also renders physical rewards to backers
Pricing:
It comes with three price plans:
Standard Plan- $49/month
Premium Plan- $99/month
Boost Plan- $218/month
They charge a 5% platform fee and 3% plus $0.20 for a donation of more than $10.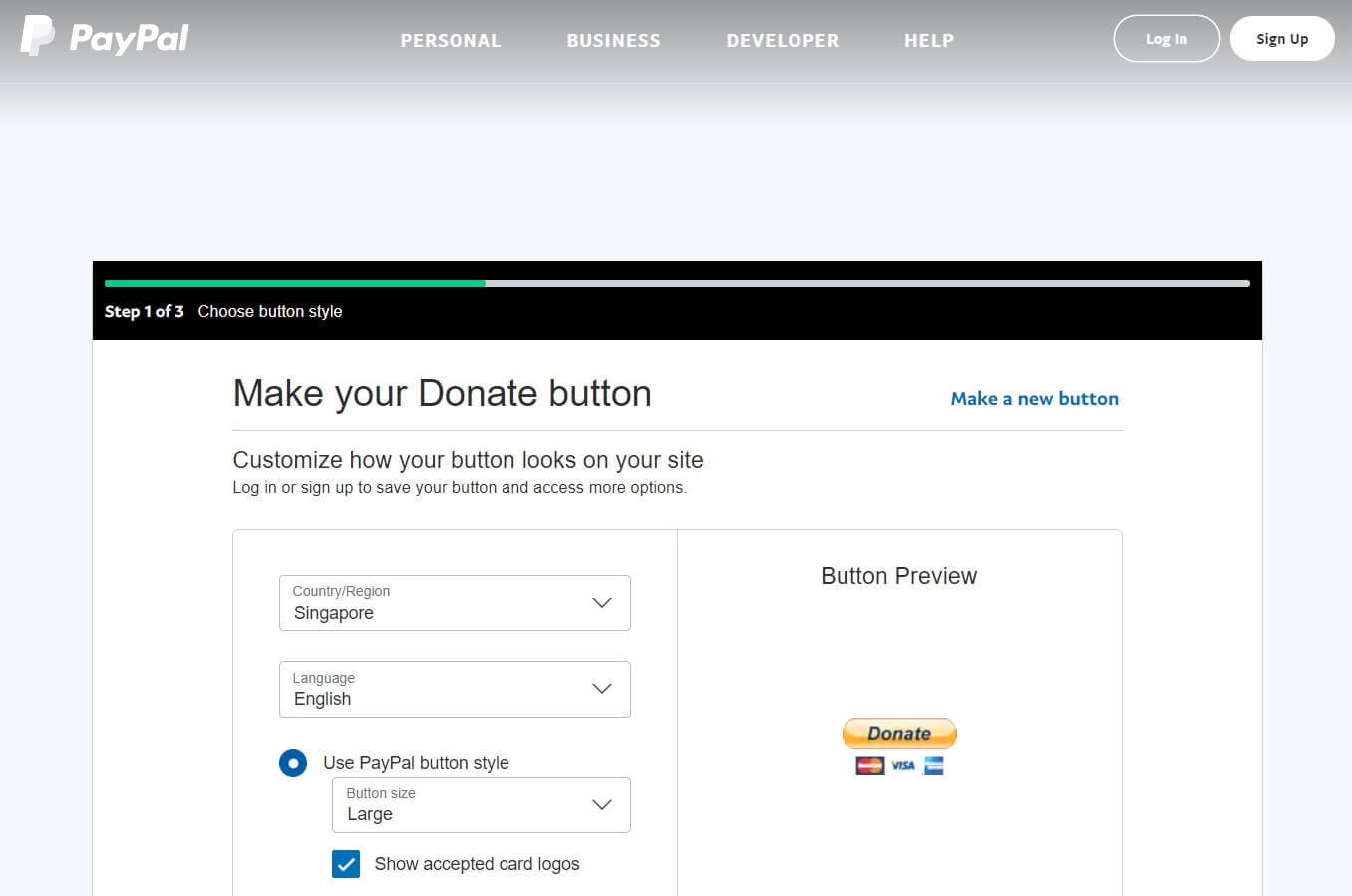 If you are a budding creator or just someone who does not want to pay processing fees and platform fees to various websites, then this one is for you.
Payment solutions like PayPal and Stripe have donation buttons which you can directly use on your social media handles, YouTube channels and websites. In this way, you get 100% of what you earn. You are not bound by crazy terms and conditions, and you have complete freedom. A downside to this is that you might not get the benefits a crowdfunding platform provides like analytics and content protection.
But, if you have an established audience base who are willing to pay for your content, then this could be the best way to solicit funds.
Donation Buttons Features:
Easy to setup
Customize your page as per your choice by adding logos and imagery to the page
No setup or cancellation fee
Lower transaction rates on donations
Pricing:
No processing or platform fee.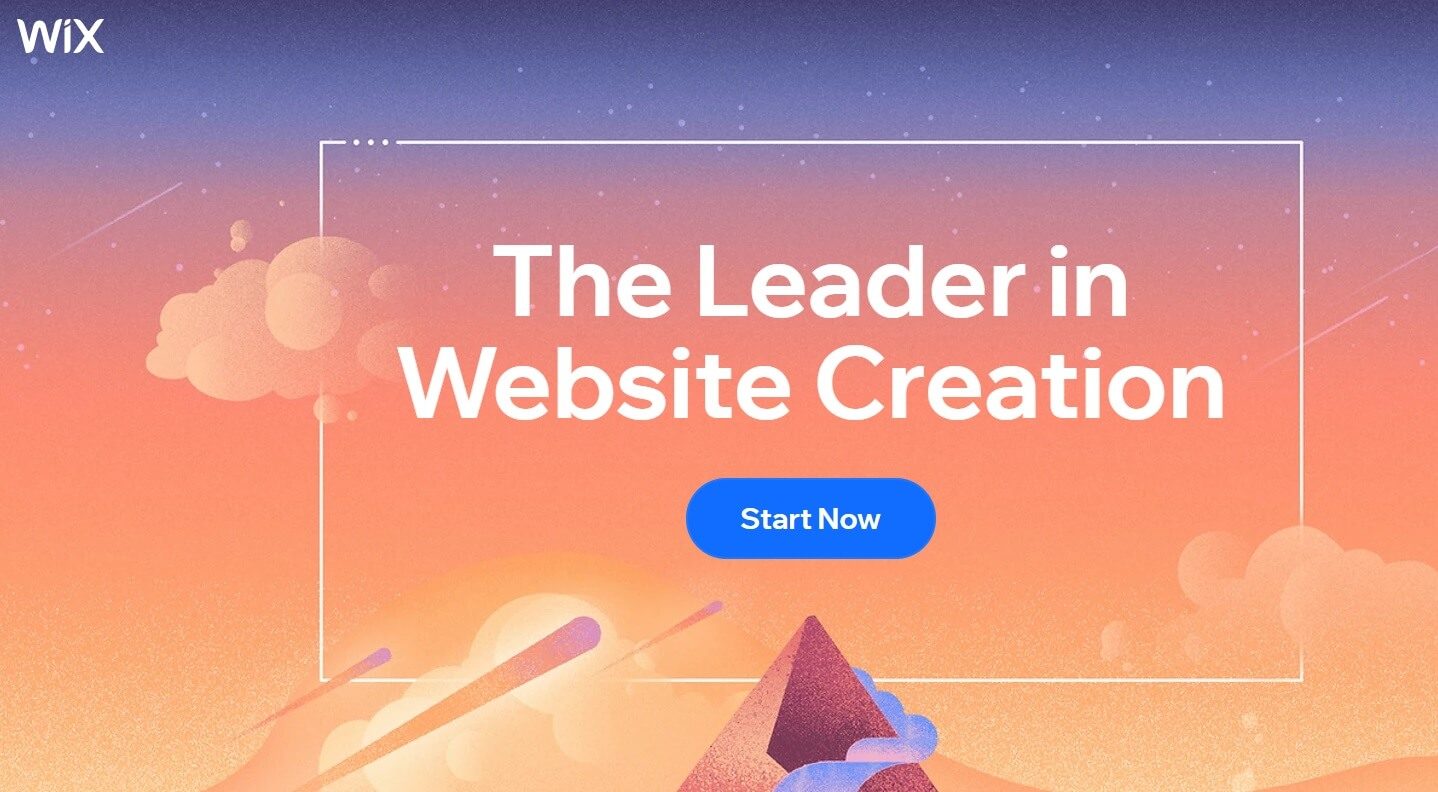 Another way to solicit funds from your fan base and yet stay fully in control is to create your own website. This is nearly not as scary as it sounds. You don't have to be a techie to create your own website. All you need is a domain name and a host. To set up a donations platform, you don't need complicated themes or infrastructure. Even a minimalistic design will do the job. Once you have created your own platform, you can use any plugins or buttons of your choice to raise funds from your audience.
You can decide your own subscription fee and your own subscription lengths. You can exchange donations for anything you wish- be it products or exclusive content. You don't have to worry about content theft because you are publishing it on your own platform. Systems like WordPress have some extremely good plugins to protect your content.
Also Read: 30 Best Jobs that Pay $40 an Hour
These are some of the best Patreon alternatives available to monetize your work and start making money. While choosing a crowdfunding platform, keep in mind that different platforms can work for different forms of content. Choose a platform that best caters to your requirements as a creator. Do as much research as possible and make sure that the website you choose has strict content protection policies.