Punjab National Bank has signed a Memorandum of Understanding with Unique Identification Authority of India (UIDAI) today in New Delhi to act as Registrar for the 'AADHAAR' project.PNB thus becomes the sixth bank in the country to have entered into such MoU by which it shall provide AADHAAR (UID No.) to its existing 58 million customers as well as future customers by collecting Biometric and Demographic details as per UID norms.
Organizations that want to tie up with UIDAI for Aadhaar can visit the UIDAI website at http://uidai.gov.in/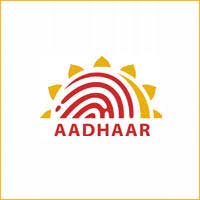 Shri Kamath pointed out, "PNB already has an impressive network of banking outlets with over 5000 branches and 3175 ATMs and has a strong presence of more than 3000 rural and semi-urban branches. The bank has a business of Rs. 4520 billion at end June 2010 with a deposit base of Rs 2550 billion and a credit portfolio of Rs 1970 billion".
He also said, "PNB has already opened 57 lac No Frill accounts under financial inclusion which are being serviced by its nearly 3000 Rural/Semi-urban branches. It has plans to open another 130 rural branches in the current financial year. The bank is implementing 39 ICT based projects in 15 States. PNB has plans to cover 5000 villages in the next 2 years and provide services to 10 million customers through ICT model".
The UID is developing the architecture of technical standards and ecosystem that will facilitate collection of demographic and biometric attributes by various agencies it has empanelled to support AADHAAR, based on which the UID Number will be allotted to each citizen. These UID numbers then shall be dovetailed into PNB's present and future customer base so as to provide the facility of any time, ANYWHERE, ANYHOW banking services. The bank will use this platform not only to cover rural populace which has hitherto been deprived of financial services but also to distribute benefits under the Social Security Scheme and provide credit facilities as per PNB's motto "BANKING FOR UNBANKED".