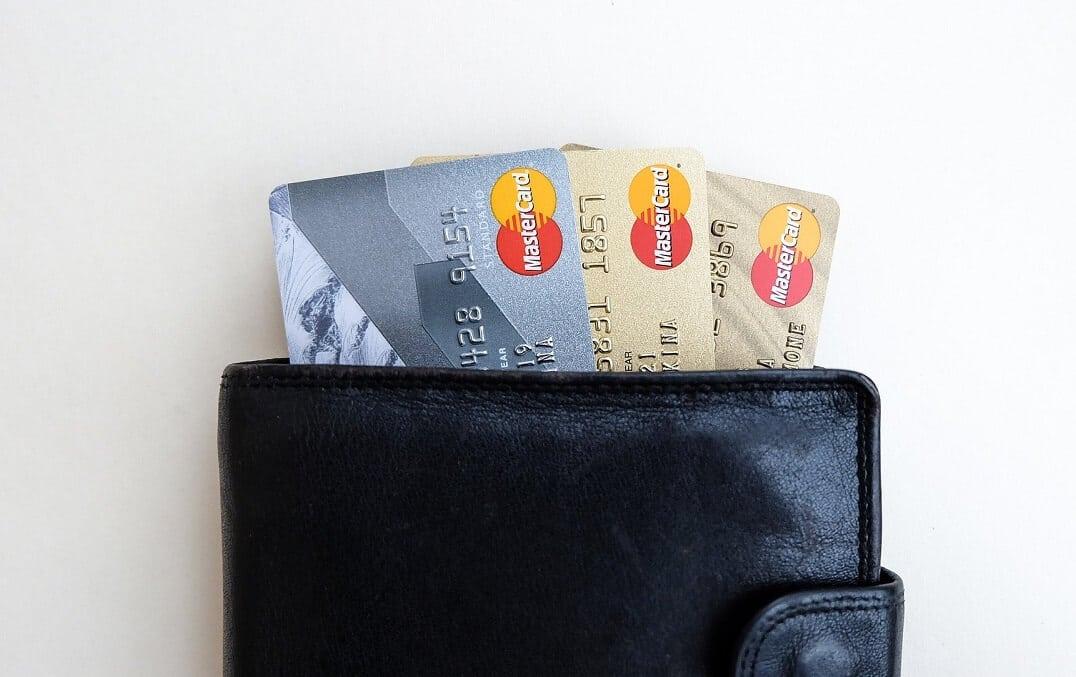 Are you looking to apply for a credit card? If you are, there might be a lot of other things that you need to consider before you consider applying for one. You might end up paying substantial debts while you start using a credit card; however, we will not let that situation arise as, through this guide, we will ensure that you do not end up in any troublesome situation.
A credit card is a robust financial tool that allows people to make transactions and buy items without cash in hand. These cards are linked with a unique number attached to a specific account.
The best part about its usage is that you get a full month to pay the bill back for the amount you have used. If you pay the bill before the due date, you need not pay any interest charges. However, the interest is charged by the bank in case past due payments.
In a nutshell, if you are facing financial constraints, you can quickly get a personal loan in the form of a credit card.
We understand choosing an ideal card that suits all your credit requirements can be hard to find. Numerous credit cards are available in the market, so it can be a daunting task for you to pick a perfect credit card. One has to be fully aware and know what factors to consider and essential questions to be asked before you apply for a credit card.
What Questions to Ask Before Applying for a Credit Card?
Hence, we have come up with this article after doing extensive research on all the credit card providers, which will enlighten you about all the necessary information that you need to know before you apply for a credit card.
Types of Credit Cards Available
Before we jump to the questions, let's find out what all categories are available when you think of picking up a credit card to meet your needs:
1) Unsecured Credit Card: A regular credit card which usually meant for people with average to far beyond ordinary credit history.
2) Secured Credit Card: These cards require a cash deposit as it is given to people with low or poor credit ratings.
3) Travel Rewards Credit Card: It is perfect for travel freaks as it can be redeemed for travel-related purchases, which offers excellent deals on many airfares and hotels.
4) Balance Transfer Credit Card: These credit cards are an ideal choice for the ones who want to transfer their existing credit card balance to a new card. The benefit of these cards is to save your money on interest as the original card has a negligible annual percentage rate for a particular period.
5) Cash Back Rewards Credit Card: These cards provide tremendous cashback points which can be redeemed on eligible purchases.
6) Gas Rewards Credit Card: They provide huge cashback while you pay for the fuel from selected gas stations.
7) Retail Card: These cards offer cashback if you make purchases from selected departmental stores, warehouse clubs, restaurants, etc.
8) Student Credit Card: It holds a small credit limit, usually assigned to college students who are not having any source of income.
9) Business Credit Cards: Business credit cards are allocated to business people or entrepreneurs and are designed specifically for business use. An individual's personal credit history is before this credit is issued.
10) Prepaid Credit Cards: Prepaid cards can be used once you have deposited the money onto the card before using it or making any purchase from it. Once you have used all the deposited balance, the spending limit is only renewed when you load more money into the card.
10 Questions to Ask Before Applying for a Credit Card
Listed below are the ten essential questions that need to be asked before you opt for any credit card application:
Q1) Do You Actually Need a Credit Card?
If yes, why?
Once you are assured that you need a credit card, the next step to evaluate is the reason you need it. It is vital to weigh its pros and cons before you apply for one, as credit cards can prove out to either be very beneficial or deteriorating for your pocketbook at the same time.
The reasons for getting a credit card for yourself may vary upon person to person, but those reasons should be gauged. Some may opt for a credit card as they might be offering low or no interest fee on the credit cards, or some might keep it for an emergency when the account balance is low in your bank account.
Note:  You need not pay any interest fee until you clear off your monthly bill promptly that is before the due date
It is essential to evaluate all the requirements before you get one as it will avoid indulging yourself in superfluous activities and not let you end up paying huge debts at the end of the month.
It is better to not go for it unless you actually need it.
Q2) Will you get Approved as per your Credit Ratings?
It is a pre-requisite to think about your approval before you apply for the credit card. Your approval broadly depends upon your credit score. Until you do not ensure your credit ratings meet the minimum requirements, your credit application will not be going to get approved.
If your credit ratings are excellent, you will even be eligible to get a pre-qualified for availing credit card perks. In this scenario, the creditor will determine what type of card you are qualified for and provide you with the same card based on the good credit ratings you have already got.
Do credit card companies consider several factors, such as are you having a stable income? Do you make timely payments? How many loans are you already having in your name? And many others.
There are a bunch of platforms that may help you in finding out your credit ratings, such as CreditMantri, myloancare, cibil, etc.
Even the interest rate levied to your card is based on your credit score. So, one should extensively work on improving the credit score before applying for it. You might be wondering; what are the ways which facilitate in improving your credit ratings? Here is the answer:
Only apply for those loans or credit cards in which you are assured of getting approved and meeting its eligibility criteria.
Clear the other credit card's due balance or any other loan's due amount
Stay current on all your debts/payments.
Inform the collection agencies and negotiate with them, to have collections account removed if you have paid them
Always paying off your bill before the due date to stop getting hit on CIBIL score.
Q3) Does the Card feature any Rewards?
If you are especially applying for credit cards to avail of its cashback offers, it is an important question to ask. Usually, you get rewards and cashback points on the total amount you have spent using that credit card. However, every credit card's policies may vary.
It is imperative to read about the card's APR range, how rewards system work, the applicable fees, and all other crucial details that are always mentioned in their terms and agreement. You ought to give some time to read those details and clear all your doubts to avoid any disorientation.
Some credit card providers do not feature reward privilege at all. Some may grant you these perks but might revoke rewards in situations when you do not pay the bills timely. Hence, it is advisable to meticulously go through all the terms and conditions for the credit card that you are about to get.
Q4) Are there any Protection Policies for Card Fraud?
With the evolution of technology, along with the amelioration in businesses, fraudulent activities have exhibited widely. Not only the theft cases, but many hackers make the transaction from your card while you may have it in your wallet. It is a matter of concern that you should before you apply for acutely scrutinize before opting for the credit card.
Asking questions on these grounds will ensure your security in case God forbid hackers or thieves target you. If you have covered your card under the protection policy, the company will track your card usage and block it if any bogus activity is spotted.
The protection policies of every credit card company are different. Hence, it is always advisable to ask the credit card company preceding the charges that occur on your card that you did not make.
Q5) Does Credit Cards help in Improving your Credit Ratings?
Yes, it can build an excellent credit score just by being an authorized user and making timely payments on your credit card. Being an authorized user means that the credit card's account is added to your credit report. So, whatever activity you perform will reflect into your credit card account, which further plays a robust role in building or degenerating your credit history.
Primarily, credit history indicates your credibility as a borrower. Therefore, it is always said to gauge your spending patterns and determine your monthly expenditure before you apply for it as if you would not, it can leave you in big trouble.
As the name suggests, credit ratings are nothing but an individual's creditworthiness. The Bureau of Credit Information is responsible for allocating the credit cards to every individual with a minimum of 300 points and the highest reaches to 900. The credit card interest rate is based on the credit score you have got.
Also Read: 10 Tips To Increase Your Credit Card Limit In India
Q 6) Do I have sufficient income to pay off the credit card balance?
This is one of the biggest problems that come after spending money from the credit card. Hence you should always check on your monthly income and see if you have surplus cash to pay off the credit card bills. There are arrays of people who think that a credit card offers free money, but that is absolutely absurd.
See your pocket and think wisely, do not put yourself into debt by overspending credit card and then paying its interest. If you feel that you would not be able to pay the monthly bills in time, then you should wait for some time to apply for a credit card.
Q 7) Which type of credit card is right for you?
This is an important and wise question to ask yourself, and you can even consult experts on it. There are dozens of credit card choices in the market as different banks offer various kinds of credit cards. So it is paramount to select the best one as per your requirements and usage.
First, you need to figure out as per your lifestyle, which card would be suitable. For example, if you travel a lot through flights, then you can choose the card that gives you a reasonable offer on airport lounges if you are a movie freak, then you can apply for the card with great movie offers, etc. Numerous cards also provide bonus miles for cardholders.
In fact, everyone shops groceries for their house each month, choose a card that provides cashback or reward points that you can redeem. So, be vigilant and know as much as you can about different cards before selecting. As we have mentioned above, the types of cards you are well aware of what might suit you the best.
Q 8) How does a credit card work?
This question comes to everyone's mind before applying, especially if you are applying for its first time. You need to know about its working as this gives you clarity on its usage and the entire process. A credit card lets the user take a short-term loan, which they have to return in a limited time. If you pay that within the due period, then you do not have to pay any interest.
But, if you do not pay within the given time, then you would have to pay interest as per the bank's policy. It is billed every month as per the expenses done by you; the money spent by you is an outstanding balance that you would have to pay before the due date arrives. If you delay the payment, then usually there are high-interest rates that you would be added to the next month.
Let us understand this by an example, you made an expenditure of Rs.10,000 on 10 March, and your billing cycle of credit card is from 5 March to 4 April then your due date would be 24 April, this means that the money you spent on 10 March you would have to pay that before 24th. (Mostly all the banks work this way, but you can have a clarity on this before applying.
Q 9) Is there a joining fee and annual fee to take a credit card?
The annual fee is one of the most basic charges involved with the credit cards. As there are different types of cards, not every card, have a joining fee or annual fee. First, let us take a look at the other kind of costs associated with the credit card-
a. Annual Fee– There are a lot of banks who charge a yearly fee on their cards while some of them give you offers that if you use the card up to a specific limit, then there will be no charge. Whereas there are a few cards on which you need not pay any annual fee, they are absolutely free for lifetime
b. Interest Rate (APR) – This is the interest amount that you would have to pay if you do not pay back the amount within the due period. There are a lot of card companies who say that there will be a 0% interest rate, but usually, after six months, it rises to 20%.
As per the CARD act of 2009, it says that an introductory period for less interest should last for a minimum of 6 months. This statement is good to hear and start for, but ensure that you know well about the regular interest rates after this introductory offer finishes.
Usually, you would see this information in terms & conditions of the card, but if you want more clarity on it, then you can consult the representative from the particular bank.
c. Foreign Transaction Fee- The credit card companies charge this fee if you do any transaction using your credit card outside the country.
d. Late Payment fee- When you make the payment after the set due date, then the banks charge late payment fees or interest on that amount.
Hence, it is always good to ask about the entire fee that the credit card company charges, as that can be a deciding factor for you. For example, if you have two options of taking credit cards and one if, without any annual fee, you would prefer opting for that over other. Also, do not forget to check the hidden charges, such as ATM fees.
If in case you opt for the credit cards with an annual fee, then make sure that numerous reward programs accompany it. Thus, before choosing any credit card, compare the rewards, benefits, fees, interest charges, etc. and choose wisely as per your needs.
Q 10) What is the cash advance and cash limit?
There can be an emergency when you need some money, and you wonder from whom you will borrow? This is the time when the cash advance feature of a credit card comes into the picture. A cash advance lets the users withdraw cash from ATM using their credit cards. But, the limit of cash advance is lower than your credit card limit.
It would help if you used this in an emergency condition only as its interest rate is comparatively higher than the other loans. It would help if you always kept this as a last resort because repaying it can be tough for you. The interest compounds daily beginning from the day when you withdraw it. So, be careful and avoid using this feature of the credit card.
Recommended: 9 Reasons Why Your Cheque Bounced Or Dishonoured
You know all the factors you ought to consider before you opt for a credit card. So, what's holding you back? Go for it! However, it is essential to analyze your needs first, then ask these questions before applying for a new credit card. It will help you avoid taking the arduous path and lead you the road to financial independence.
If we are missing something, do let us know in the comments section below. We are always open to your valuable feedback and suggestions.