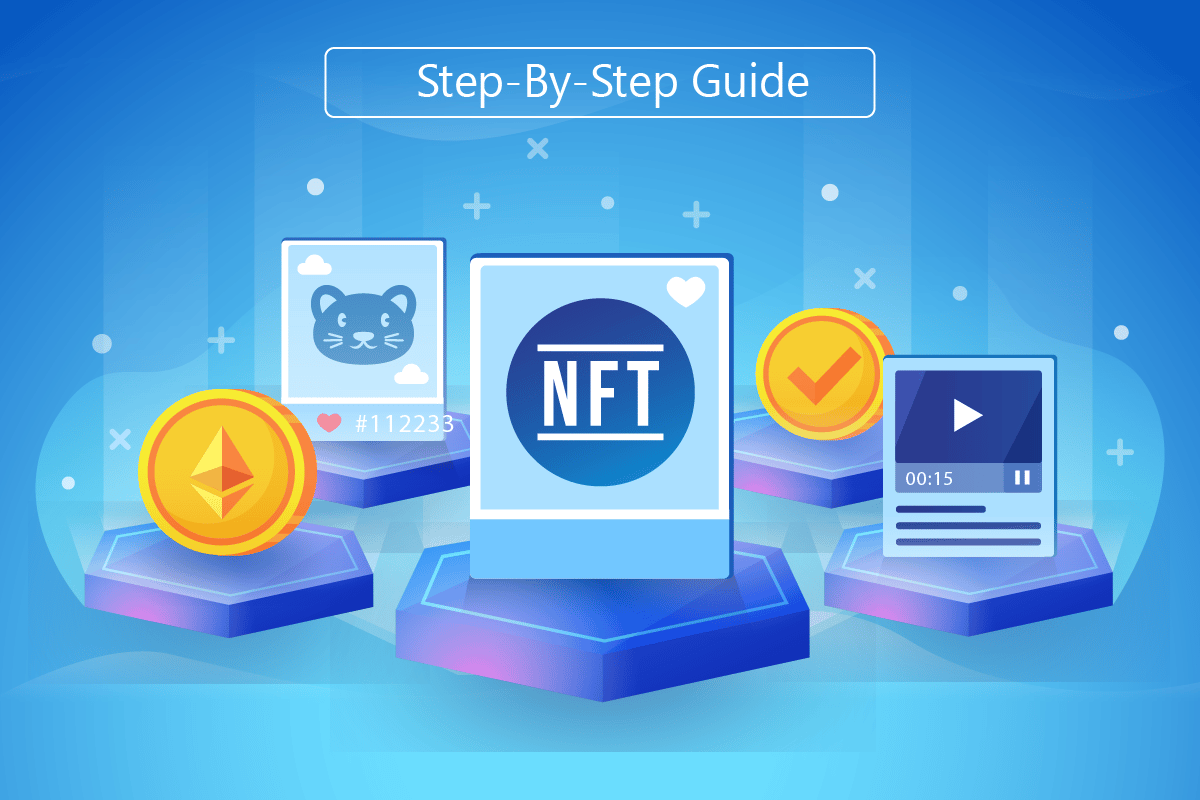 Looking for a way to monetize your work as an artist? The best way to make your dream come true is to start minting digital assets. You can mint anything and everything starting from music, art, games, articles, etc. Earning money by selling digital files is not something you just would have heard. People generate bountiful revenue by minting crypto coins. However, that too has become a little bit older version of increasing your wealth. The trending and talk of the town are minting NFTs. In this article, we will provide you a step-by-step guide on how to mint NFT for free. We will also cover topics like how much to mint an NFT, how does NFT minting work and how to mint NFT on OpenSea.
How to Mint NFT for Free: Step by Step Guide
One of the best innovative uses of Non-Fungible Tokens is the competency to guarantee yourself as the original creator. That implies no one else can take the benefit if you are the original creator, as every NFT is one-of-a-kind, unique. Lately, NFTs have started making headlines across platforms worldwide, and investors have started taking interest and looking to reap the benefits of this movement. Now many people are trying to understand how does NFT minting work but what is NFT minting, let us find out.
What is NFT Minting?
NFTs provide irreplaceable and unique ownership of the holdings of digital assets, which may include music, artwork, sports, and other enticing creations. In other terms, we can also state that NFTs refer to converting digital files into digital assets stored on the blockchain. Once you are able to store these Non Fungible Tokens in the decentralized database or distributed ledger, you cannot modify, edit, or delete them.
In the process of uploading a particular item to the blockchain, when the manufacturer mints a digital coin, the entire process is known as minting. The cryptocurrency mania has given a new face to the NFTs starting from the last year, 2021, and many artists succeeded in finding a way to monetize their work and showcase their skills.
What is the Value of NFT Minting?
NFTs are one of the greatest sources of improving control over the intellectual property of the art sector. The power of an NFT is immense as they are unique interventions in terms of their value. Additionally, it paves the path for other investors, companies (Buyers), and artists (creators/sellers) to open up access to a broad range of audiences interested in buying the NFTs and other collectables.
This is why minting NFTs is a procedure that might be an alternative for democratizing ownership, buying and selling unique digital assets.
Best NFT Marketplaces For Minting NFTs
The first thing you need to do to understand the process how to mint NFT for free is to pick a marketplace. Here you will create and sell you NFT. Some of the best ones are mentioned below.
Undoubtedly, the most popular platform for minting and selling NFTs is OpenSea. The users can find different genres of NFTs on this platform, starting from music, to sports, to paintings, the virtual world, and many others.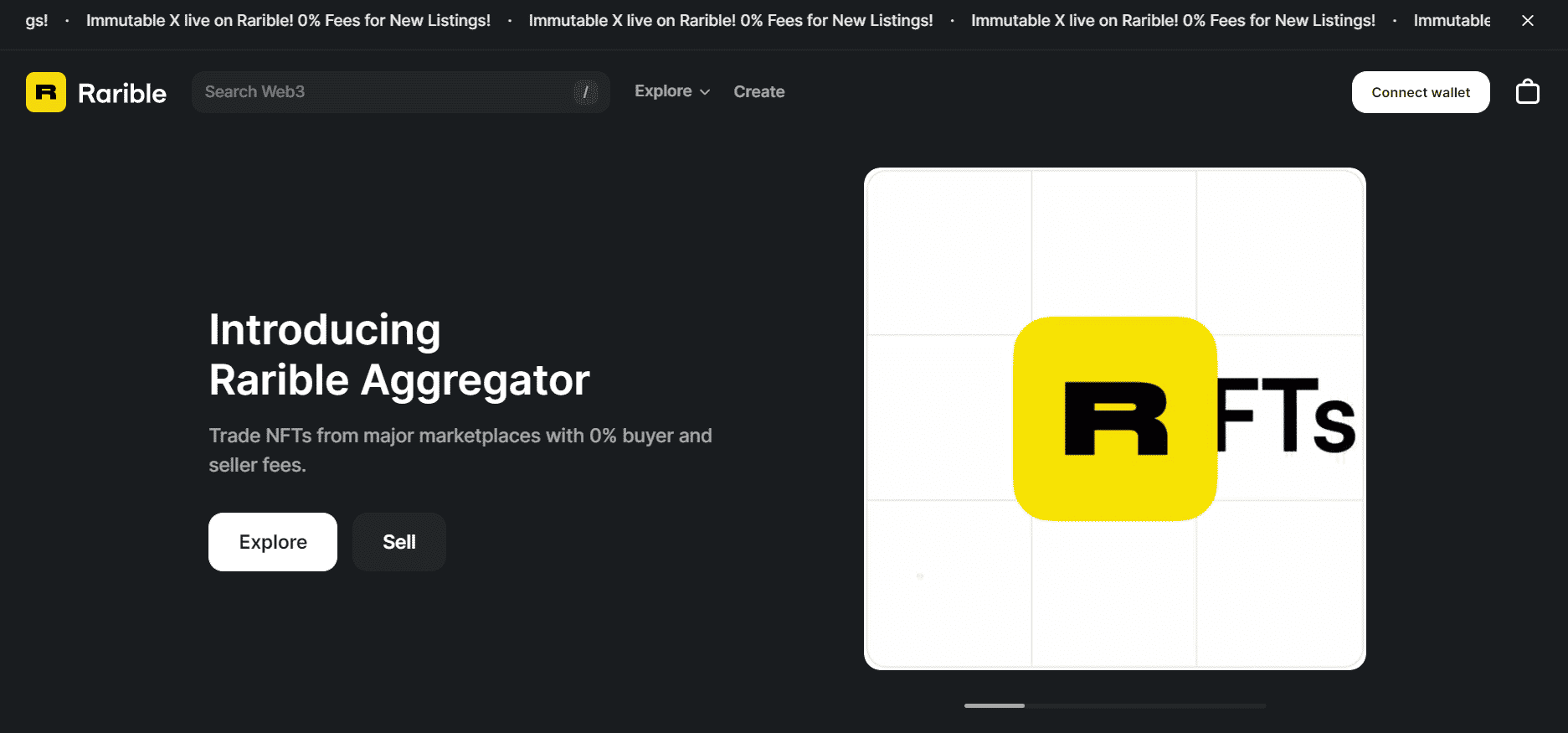 Powered by the Ethereum blockchain, Rarible makes the process of minting NFT effortless. You don't need to understand how does NFT minting work to use this app. The platform primarily allows digital creators to issue and sell custom crypto coins and NFTs that represent the ownership under their name. The best part is that this distributed network enables the trade without a middleman.
The platform facilitates live auctions for digital art. It means Foundation will help you keep the justified price for your NFT; that is how much the NFT actually deserves.
As the name suggests, SuperRare is a different platform compared to all these mentioned in this list. It is more of a social network platform than the NFT marketplace. However, the platform focuses extensively on the artwork, helping you fetch a good price for your NFT and even simplifying the process of minting an NFT.
Two major crypto exchanges, Binance and FTX collaborated to form this new venture named Binance NFT. One of the greatest things about this platform is that it does not bind you to transfer Ethereum to a wallet to mint NFTs, unlike other platforms supported by Ethereum blockchain. Instead, you can purchase the funds within the platform and start minting your NFT. This will help you save on 'gas' fees on minting tokens.
Also Read: 21 Best NFT Art Marketplace
How to mint NFT for free
As we already know, NFT stands for Non Fungible Tokens, a type of digital certificate created on blockchain technology. Predominantly, NFTs support Ethereum blockchain that guarantees the digital asset's ownership and enables you to see yourself as the original creator. It is solely because NFTs are recorded on the blockchain; the NFT's creator is recorded in the public ledger.
Thus, you can set a fixed fee whenever you sell an altcoin or any NFT in the future, as this way, you will be able to earn passive income if your work is sold in the secondary market.
So, how can you mint the NFTs? The process is not very complicated once we let you know the step by step guide to creating a captivating NFT on one of the largest NFT marketplace around. Follow the guide below to understand how does NFT minting work:
1. Get an account on the crypto exchange
This is the first, and the basic step before you even think of beginning with the process of minting NFTs. If you do not have a crypto account, it is essential for you to make a new one.
As you already know, most of the NFT marketplaces are Ethereum based, so always ensure you opt for the wallet that supports Ethereum. Plus, Ethereum coins must exist in your wallet to pay off your one-time NFT minting cost. Additionally, having your account on the crypto exchange will facilitate the liquidation of your crypto assets if you want to convert them into fiat currency.
2. Create a Crypto Wallet
Opting for a crypto wallet is important if you want to trade, buy, or sell NFTs. One of the most popular crypto wallets you can choose is Metamask. You can opt for this wallet on OpenSea. It is a user-friendly wallet that is easy to set up and allows you to download the wallet plugin from the Metamask website.
3. Purchase Ethereum
Once your wallet is installed, use it to store and purchase Ethereum. All crypto exchanges have the option to send Ethereum coins to whatever wallet you have chosen.
You can purchase and transfer the Ether and send it to your crypto wallet with the help of its public address which you can see when you will open your wallet plugin on the browser.
4. Create your first item
After downloading the crypto wallet, you are all set to create the NFT. All you need to do is click on the 'Create' button in the upper right corner when you visit the marketplace's home page. The location of the button may vary.
Then, you will be required to upload a digital file and asked to provide your NFT with an apt name. Moving forward, you need to include a description of your work, an external link such as your website that showcases more information, and the blockchain to base the NFT on.
This is the step to set up your royalties amount ranging from 5 to 10% on the secondary sales amount if your NFT gets sold later. Now, click on Complete. Congratulations, you know how to mint NFT for free.
5. List your NFT for sale
Now that you know how to mint NFT for free on the marketplace, you can put it on selling in the open market while clicking on the 'Sell' button in the upper right corner of your NFTs descriptive page.
As soon as you click on 'Sale,' you will be redirected to a page where you will find an option to sell your NFT for a fixed price or let buyers place a bid for it. If you are keeping a fixed price for your NFT, mention the price you want to sell it for, and complete the listing to complete the process. The gas fee is calculated by the marketplace you have selected.
6. Manage your NFT business
Now that you have created and listed the NFT for sale, you need to focus on marketing your NFTs to potential audiences. You can also build more NFTs to provide your audiences with the option to choose from your wide collection.
The best part about notable NFT marketplaces is that they allow users to transfer the NFT from one marketplace to another. However, you need to pay a transfer fee to sell the NFT on a different marketplace.
To grow your NFT business and build rapport among the audiences, regular interaction with your users and collectors on the marketplace will immensely help. Moreover, monitoring activities in your NFT creations and the users' response that will brief you about their feedback will help you manage your NFT business to witness great sales. Now you know how does NFT minting work.
Factors to Consider Before NFT Minting
After understanding how does NFT minting work, it is imperative to take note of certain aspects. Considering all these factors will help you create your digital art tamper-proof and immune to all modifications. Let's quickly go through all the factors to consider before NFT minting:
Blockchain Platform
After understanding the complete process of how to mint NFT for free, you must know which blockchain supports your NFT token standard. Mostly Ethereum is one of the significant blockchains backed by almost all kinds of NFT tokens. However, you can opt for other blockchain platforms, including Polkadot, Tron, Cosmos, WAX, EOS, Binance Smart Chain, Tezos, Cosmos, and Flow by Dapper Labs.
Cost-Efficiency
The platform to create the NFT must be cost-efficient. Therefore, it will minimize the NFT minting cost. Ether and Binance Smart Chain are the prominent platforms that serve as the largest NFT marketplaces while offering additional exposure to buyers.
NFT Marketplace
After selecting the Blockchain platform, one of the most crucial factors is choosing your NFT marketplace. The developers come across a wide range of NFT marketplaces to build a massive collection of NFTs. However, always ensure the authenticity of the NFT marketable before opting for it. The best and notable NFT marketplaces you can select are OpenSea, Rarible, and Foundation.
NFT Ecosystem
Free minting NFT is possible if you are aware of your NFT capabilities in your selected blockchain. You must choose the platform to sell and transfer the NFTs on other blockchains. The developer must evaluate the pros and cons of every blockchain related to the NFT ecosystem.
Why NFTs have become popular?
You might be considering how did NFTs revolutionize the art and entertainment worlds? NFTs have been going around in the news since 2014. However, it did not gain recognition up till 2020. The next year, 2021, was the one that led this novel technology to break through into the mainstream, disrupting the art world and industries related to it. Since then, the NFT scene has been evolving rapidly.
But how did it all happen? The NFT market started exploding in 2020's second half when one NFT art was sold for a whopping $69 million. Astonishingly, the total sales of the NFTs exceeded $4.9 million as of October 2020. Since then, people started paying heed to these digital assets, and the demand surged, leading to an increased potential to make money with these impressive NFTs.
Also Read: 16 Best Free Play to Earn NFT Games

Tip for Free NFT Minting
You cannot create an NFT entirely for free. However, we want to inform you how to save money and pay the lowest fees possible. In order to save your hard-earned money, you must know particular times or days when gas fees are lower than usual.
The best thing to do is use a Gas Tracker platform that lets you track your gas fee at any time. This will facilitate monitoring gas fees and allow you to do mint NFT effortlessly at an affordable cost.
Still unsure how to get started and unlock exclusive revenue streams for you or your company? Hopefully, this guide will help you understand how does NFT minting work and how to mint NFT for free. It is your time to invest in this new and exciting medium.