Do you aspire to become a makeup artist or a beautician? If yes, then the first thing you would have to search for is the best beautician courses in India along with their fee structure. Nowadays, people have become more conscious about their looks and love pampering themselves by taking beauty treatments. Thus, if you also wish to dive into this glamorous career, then there are various career options for you.
You can work as a beauty consultant, open your own salon, and become a freelancer, or you can also work in any exiting salon as an employee. The first thing you would require to do is search for a good makeup course in India so that once you become a pro, you will be able to fetch a great clientage.
Top Makeup & Beautician Courses in India with Fees
What is a Makeup & Beautician Course?
Beauty and Cosmetology are one of the industries that are flourishing throughout the world. Today, everyone wants to look good as it increases confidence and makes the person's presentation well in front of their peers. These courses are for people who love making others look beautiful. There are a lot of things that you will have to learn for becoming a beautician-
Giving a flawless look to the brides

Learning party makeup

Give hair and face spas.

You would also learn hairstyles, coloring, and much more.

Massages, waxing, studying about skin types, etc. 
There are multiple beautician courses in India which you can pursue, and after their completion, you also receive a diploma or certification. Once you get certified after that, you can start working as a freelancer, open a salon, work on film sets, etc. 
Type of Beautician & Make-up Courses:
| | | |
| --- | --- | --- |
| Name of the Programme | Type of Programme | Duration |
| Herbal Beauty Care Course | Certificate Programme | 3 months |
| Beauty Parlour Course | Certificate Programme | 4 months |
| Beauty Care Course | Certificate Programme | 4 months |
| Ayurvedic Beauty Care Course | Certificate Programme | 3 months |
| Beauty and Makeup course | Certificate Programme | 3 months |
| Cosmetology and Beauty Course | Diploma Programme | 8 months |
| Beauty and Wellness Course | Diploma Programme | 6 to 8 months |
| Beauty Culture and Cosmetology Course | Diploma Programme | 8 months |
| Advanced Diploma in Cosmetology | Diploma Programme | 8 months |
| PG Diploma in Cosmetology and Beauty Care | Postgraduate Diploma Programme | 1 year |
Self-Assessment
There are a lot of courses that you can choose from as per your interest and the time that you can offer. But, first, there are a few questions that you need to ask yourself before selecting any program.
Q1) Do you yearn to become a beautician or cosmetologist?
Answer: Before choosing this as a career, think thoroughly and ask yourself whether you want to become a beautician or cosmetologist. If you aspire to make this a long-term career, it is advisable to do a beautician course from a reputed beauty or cosmetology school. Do thorough research on both the fields and see in coming years which industry seems to be blooming and then choose accordingly.
Q2) Research and see if there are any good beautician and cosmetology school near your place?
Answer: This is a very important question as it is vital that you learn from a good beauty school. If there is no beauty school near your place and you cannot relocate, search for a good online course so that you do not compromise on training. 
Q3) Can you afford the fee for the beauty course you are planning?
Answer: Beauty courses are usually expensive, so you will also have to check the fee structure of the course that you plan to do. If you plan to take a cosmetology degree from a college, then you will have to pay the normal tuition fee for it. For this, you can also take a loan or win a scholarship. 
But, if you just wish to do a beautician course that is usually economical. It is always advisable to opt for a course that offers certification as it will help you for years to come if you are interested in a beauty-focused career.
Q4) What is the average duration of beautician courses in India?
Answer: Although it depends on the course that you choose, usually a certification program is of three months to a post-graduate diploma of one year. Multiple diplomas range from six to eight months. 
Q5) What businesses/jobs can you do as a beautician in India?
Answer: This is another important question that everyone thinks of while making a career in any field. Here also there are multiple options for you, you can start your salon or spa, but if you feel that it will be a big risk, then you can also work in any salon or spa as:

Cosmetologist

Hair Stylist

Beauty Magazine Writer

Beauty Care Distributor

Makeup Artist

Manufacturer Sales Representative

Fashion Show Stylist

Salon Sales Consultant
Nail Care Artist

Cosmetology Instructor

Most genuine 
Cosmetology and Beautician Course 
 The beauty industry is vast, and there are various courses that you can choose from and become a specialist in a particular area. Here are some of the specialized courses that you can choose from-
Skincare courses-

These days, skin care professionals are in high demand as people who have skin issues like acne, marks, pimples, etc. They seek skin expert to get flawless skin by taking professional advice or treatment.

Makeup Artist Courses-

Everyone wants to look their best, especially at their marriage or at their close one's wedding. For this purpose, they need a makeup artist; therefore, if you specialize in this field, you can earn a lot of money if you are good at your work.

Hairstylist courses-

Along with the makeup artists, hairstylists are also required as a look is incomplete without a perfect hairdo. Therefore, you can opt for this course if you are interested in making different hairstyles.

Cosmetology courses-

This course establishes the foundation for becoming an expert makeup artist.

Nail beauty and nail art courses-

Along with makeup, nail art has also become a trend

as people consider the look incomplete without good nail art. These days nail extensions and art is very much in demand. You can opt for this course and work as an employer in a nail studio or open your nail art studio.

Spa courses- In this course, you will learn different types of massage, physiotherapy techniques, and how to do massage. There is a huge demand for spas these days because people feel relaxed after taking a spa as in today's time when everyone is so stressed and busy in their life, they like taking massages and spas. 
Eligibility criteria for Makeup Courses
The best thing about these courses is that there is no eligibility criterion for these courses. You can straight away enroll yourself in any makeup and beautician courses in India after completing your 10th class. You do not require any prior expertise or knowledge of makeup and beauty before commencing this course. 
A few reputed institutions, such as Lakme, VLCC, etc., conduct a basic exam before selecting the candidates.
Makeup and Beautician Course Topics and Syllabus 
Here are some of the common topics that are imparted by any makeup course in India:
Common Topics for Makeup and Beautician Course

Hair Colors

Brow shaping

Corrections and sculpting 

Skincare and hygiene 

Presentation

HD makeup for photography, filmography, and fashion shows 

Techniques skin tones

Airbrush techniques for flawless looks

Client management 

Makeup techniques and consultation 

Bondo transfers

Bleaching, waxing, threading, masques

Styling

Corporate/ bridal/ party makeup 

Advanced facials, cleanups, skin treatment 
Top Beauty and Makeup Courses Schools in India
As the demand for these courses is high, many candidates wish to opt for this course. Therefore, you must choose the best institute so that you become the best in your work. 
Below is the list of some of the best beauty and makeup courses school in India. In these institutes, you will get the best course as they have a brilliant staff and if you perform well, they might select you for their institute only.
1. VLCC Institute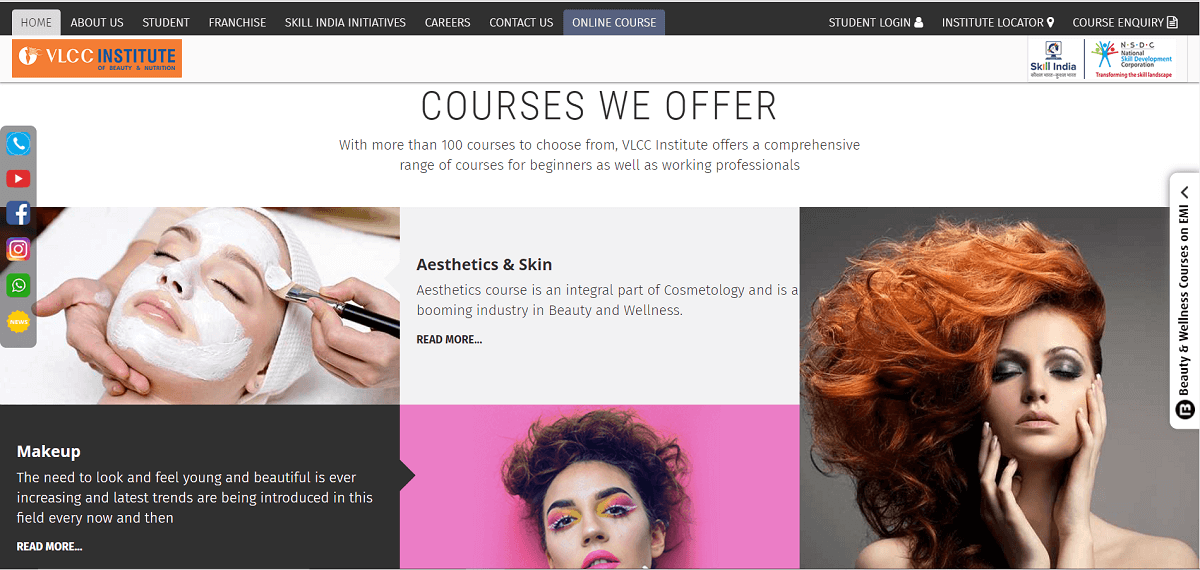 It was opened by Vandana Luthra, and now it has more than 95 institutes across India and offers more than 100 courses. You might get surprised to know that they have taught more than 1 lakh students till now. They offer a lot of programs; you can pick any as per your interest. Some of the significant courses they offer are-
Aesthetics and skin

Makeup

Nails

Hair

Nutrition


Spa Therapies
You can search for the nearest VLCC institute near you and start any course that you like with the best staff ever. Plus, if you want, you can also opt for their online course as well if you do not wish to travel or like to learn sitting at your home. They have various time slots available; you can take any as per your preference.
Visit Now
2. Pearl Academy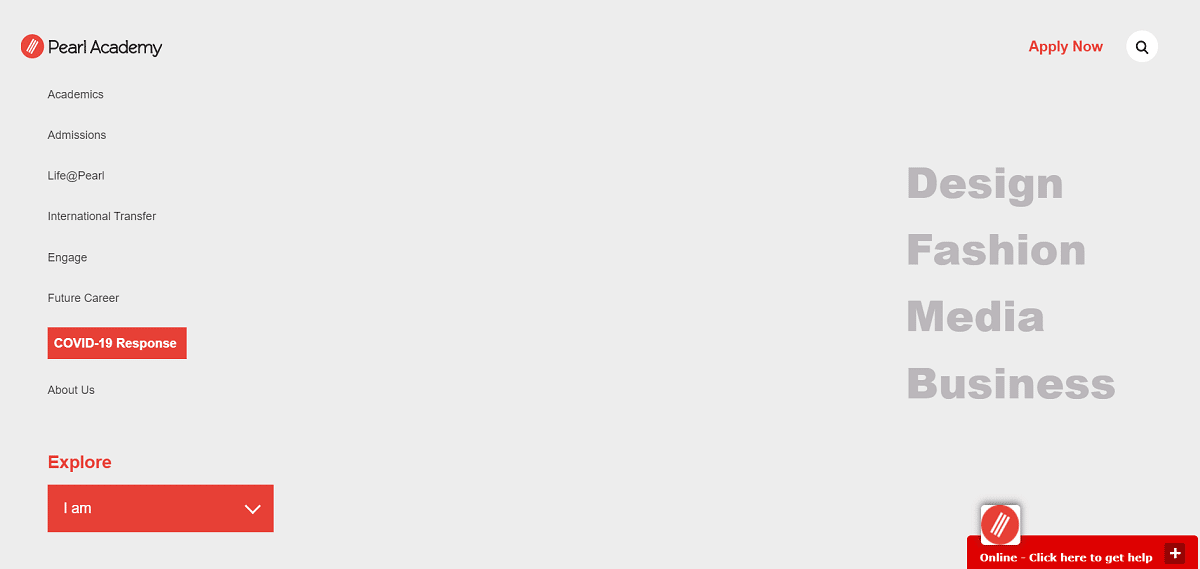 Who does not know about this renowned and reputed academy? They have also recently started offering celebrity and bridal hair and makeup classes. The eligibility criterion for joining their institute is that you should have passed the 12th class. 
They have different types of courses, which are longer than other beauty institutes as their courses are in-depth. The duration of their classes lasts from 3 to 13 weeks. A few courses that they offer are:
Hairstyling
Drama Makeup
Massage
Bridal Makeup
Beauty Makeup
Mani-Padi
Visit Now
3. Shahnaz Husain Beauty Academy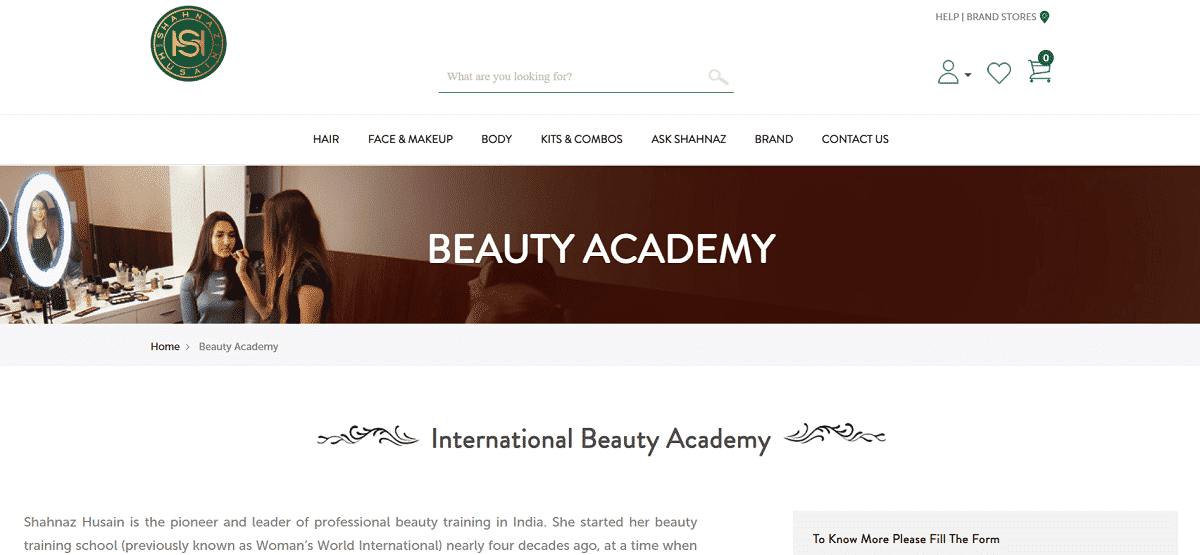 Shahnaz Husain is said to be one of the best and leading professionals in the beauty industry. She opened the first institute almost four decades ago, where theoretical and practical knowledge is provided to the students to excel in their work.
They have more than 75 beauty institutes in India and abroad, and many students come from abroad to get a diploma from this institute. They offer courses in all aspects of beauty care keeping abreast with international standards. 
In fact, their diploma courses also include clinic and business management plus client handling as well. Some of the courses that they offer are-
Shahnaz Husain Professional Diploma In Cosmetology

Basic Diploma In Beauty Culture And Therapy 

Diploma in Skin Therapy 

Diploma in Hair Designing (basic & advance) 

Post-Graduation in Skin

Diploma in Professional Make-Up (basic + advance)

Advanced Certificate In Hair Designing (if basic done)

Diploma in Basic Make-Up

Kerala Shiro Dhara Massage

Certificate in Ayurveda

Certificate in Yoga

Advance Yoga

Hair Designing Special Hair

Personal Grooming
Visit Now
4. Lakme Academy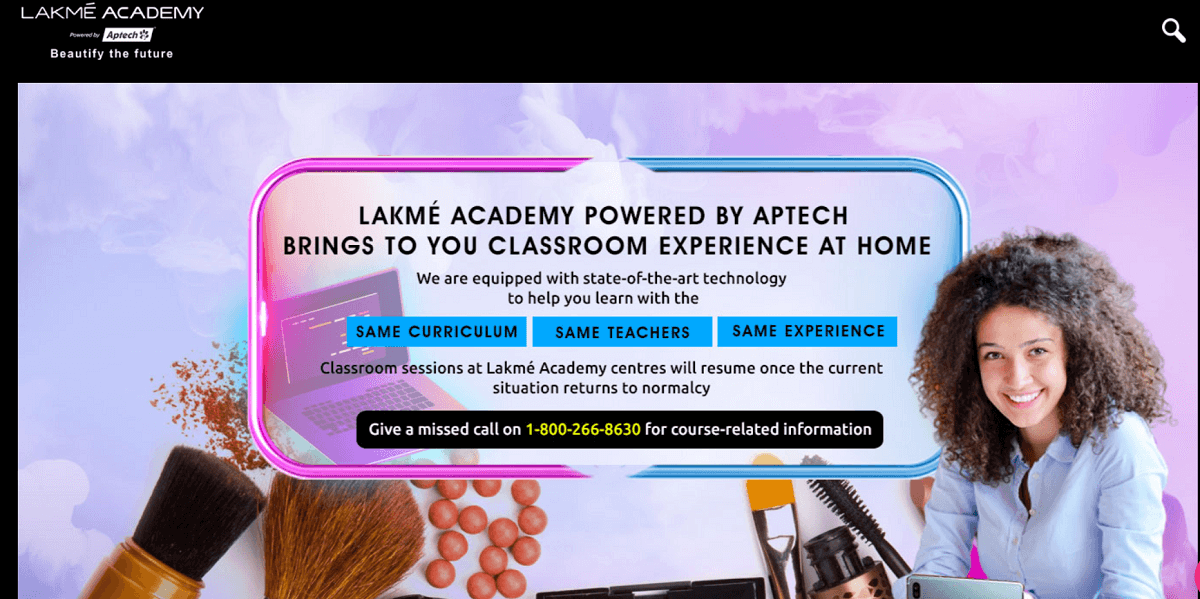 It is one of the leading institutes for makeup and beautician courses in India. They are the Indian beauty industry experts for more than 50 years; they not offer skincare and cosmetic products but also have a nationwide network of salons and training institutes. 
There are various benefits that you can avail if you join them, such as they do a lot of workshops which can be beneficial for you in your career; they also teach you global techniques of makeup, furthermore they also offer placement assistance as well.
Also Read: Company Secretary Course Details: Admission, Fees & Exam
Some of the courses that they offer are:
Cosmetology
Skin
Hair
Makeup
Nail Art
Manicure and Pedicure
Other various short term courses
Visit Now
5. Fat Mu Pro Makeup school
It is a wonderful learning platform for people who want to enter the world of makeup artistry. This beauty institute is associated with Bollywood celebrities such as Zoya Akhtar and Danny Boyle. They provide different types of makeup courses such as professional makeup courses, personal makeup classes, bridal makeup, makeup course to suit all your make up needs, workshops, and much more.  
They offer numerous short and long term courses as per your requirement and interest, some of the courses they offer are-
8-week pro makeup course

3-week fashion & beauty course

1-week intro makeup course

2 hours non-pro makeup course
Visit Now
6. Jawed Habib Makeup & Beauty Academy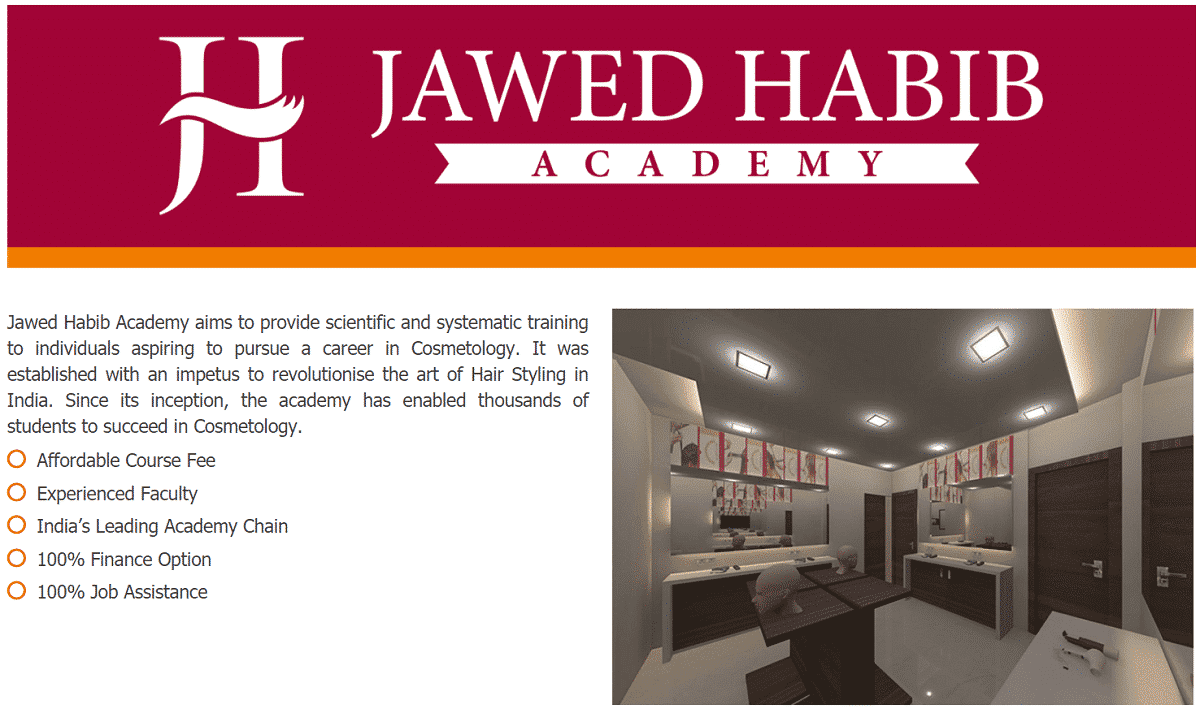 If you opt for any beautician courses in India, this academy can also be a good option. They provide basic makeup courses and offer scientific and systematic training to individuals who wish to pursue a career in cosmetology. 
It has provided training to thousands of students since its inception. The best thing about them is they have experienced staff who train students plus their fee is also affordable. Jawed Habib offers mostly hairstyling courses, but they also provide various short and long makeup courses training as well.
Visit Now
7. YMCA Beauty courses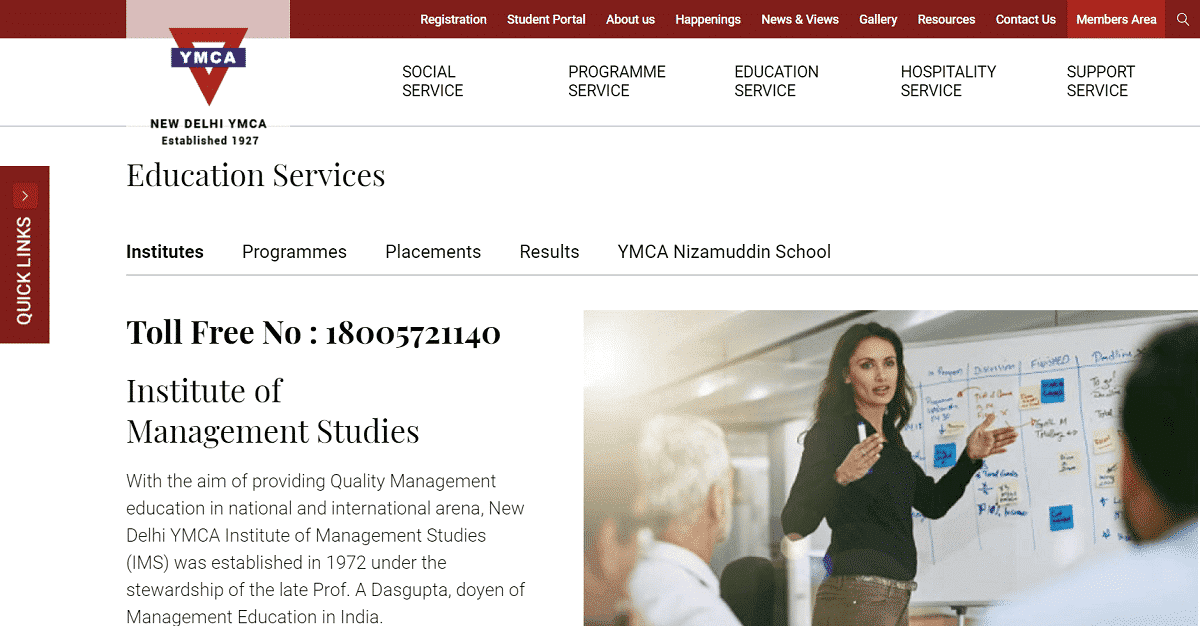 This institute is located in New Delhi, and they also provide a diploma course in beauty therapy. Once you complete your 12th class, you can apply for the beauty course with YMCA. They provide training in two semesters. 
In the first semester, they give you training on:
Art of makeup
Hairdressing
Draping
Whereas in the second semester, you will learn:
Beauty Culture
Nail Art and Nail extension
Also Read: 30 Best Home Based Business Ideas for Housewives & Moms
Their classes are from Monday to Friday for 3 hours, and on Saturday it is for 2 hours. Applying for the course is very easy as you just need to fill a form which is for Rs.500 and you need to submit a few documents along with it. If you want to get a diploma degree, then this can be a great option for you.
Visit Now
8. International Polytechnic for Women
This institute offers various courses such as fashion designing, dress designing, beauty, and makeup courses as well. It is one of the top beauty colleges that provide one of the best training in beauty and wellness. In their classes, they ensure that the first master the basics in beauty culture and cosmetology, and after that, they take it to the next level.
Once they train on beauty and culture after that, they teach you how to use this knowledge for business as that is one of the most important aspects once you are trained. In this, they will instruct you on how to manage any beauty and wellness business. They render training on: 
Skin: This includes learning types of skin and what products to use as per the skin types. Also, in this part of the training, you will learn threading, waxing, facials, bleaching, pedicure & manicure, etc. The best part of this course is that you will learn all aspects of skincare from basic to advance.
Makeup and Mehendi: Here, they would thoroughly teach you about all the makeup techniques used globally. Furthermore, this course also includes Mehendi designing, which can be of great use during festive seasons. 
Their makeup segment is divided into various categories, such as party makeup, day makeup, evening makeup, bridal makeup, etc.  
Hair: In this course, they teach you about all the elements that impact and influence hair. Other significant things that train on are-
How to treat damaged hair
How to use chemical products to give good effects and less damage
Learn various kind of haircuts and hairstyles
This course is just for a year, and you can join it after completing the 12th class.
Visit Now
Course Duration and Fees
Well, there is no fixed fee as it varies from course to course and institute to institute. The average usually lies between INR 50000 to 400000 for a top-rated institute. It can be less for the ones who render training locally; it might be around INR 20000 to 50000 for local institutes. The courses usually start for 3 months and can go up to 1 year. 
Therefore, if you wish to pursue your career in this industry, then it is always recommended to be a licensed cosmetologist. There are multiple degree programs in cosmetology, makeup artistry, and esthetics. You can cover various significant topics such as skincare, hairstyling, makeup application, nail application, and much more in these programs.
Recommended: 10 Tips to help you choose between online courses of education
This was about some of the best beautician courses in India and the institutes that offer fantastic training. These institutes will help you learn everything about skincare, master you're in nail art, hair, and make you skillful in using electronic gadgets like ozone, ultrasonic, etc. Therefore, if you wish to become a pro, then opt for the best beautician course, and it will open many doors in your beauty career.