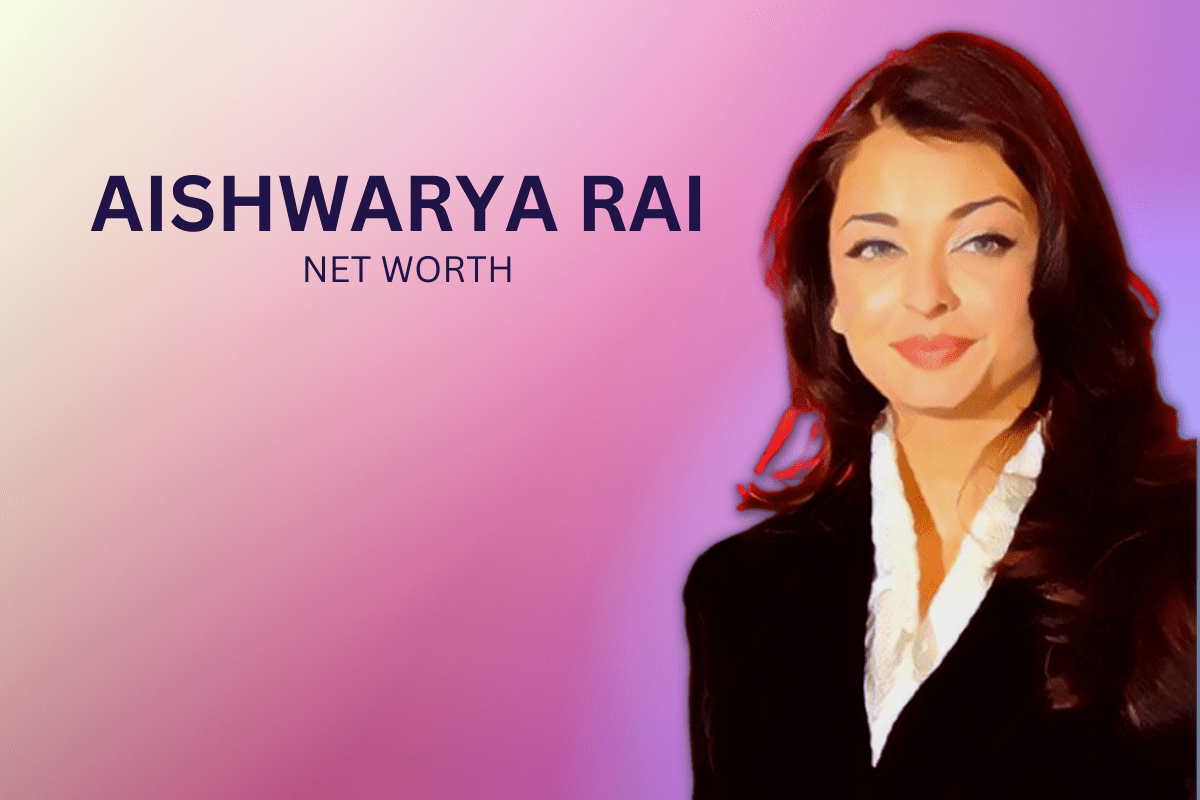 Aishwarya Rai Bachchan has been a celebrity in India since she became Miss World in 1994. Dubbed "the most beautiful woman in the world," the actress has shown her acting skills in films such as Guru and Jodhaa Akbar. She has also represented Indian film industry on several foreign venues throughout her career. In this article, we will inform you about Aishwarya Rai net worth, property and house price.
Aishwarya Rai Net Worth, House, Property
Aishwarya Rai has remained one of the most famous movie stars in India and across the world. After ruling Bollywood for decades she is now enjoying motherhood and taking care of her daughter. Let us learn more about Aishwarya Rai net worth and Aishwarya Rai salary.
About Aishwarya Rai
Aishwarya Rai was born to Krishnaraj and Vrinda on November 1, 1973, in Mangaluru, Karnataka. When Aishwarya was a child, her family relocated to Mumbai. Her high school was Arya Vidya Mandir. She took classical dance and music courses as a teenager. She changed her mind about a career in medicine and joined the Rachana Sansad Academy of Architecture.
In 1991, Aishwarya Rai won an international modeling competition. She soon received invitations to perform in advertisements and rose to prominence after appearing in a Pepsi commercial alongside actors Aamir Khan and Mahima Chaudhry. She competed in the Miss India pageant in 1994 and finished second behind Sushmita Sen. She went on to champion Miss World Pageant again in 1994, where she won the title.
In 1997, Aishwarya Rai made her cinematic debut in the Tamil film 'Iruvar,' helmed by Mani Ratnam. 'Aur Pyaar Ho Gaya,' the actress's first Hindi film, was a romantic comedy released that same year.
She portrayed Madhumita in the Tamil love drama 'Jeans' in 1998. The film was a box office success, and it helped her attain a global reputation. Later she starred in various other movies like Hum Dil De Chuke Sanam, Josh, Taal, Devdas, Jodhaa Akbar, Umrao Jaan, etc. which are some of the movies that put her name on the list of successful actresses.
Personal Life
Her father is a scientist in the army, and her mother is a housewife. She is the couple's youngest of two children. Aditya, her brother, is a merchant navy engineer.
In 1999, Aishwarya Rai had a highly publicized engagement with Bollywood actor Salman Khan. The couple separated in 2002. Salman Khan was said to have mistreated her and cheated on her while they were still together. During the filming of 'Dhoom 2,' she and her co-star Abhishek Bachchan fell in love with each other.
They soon began a serious relationship. The pair announced their engagement on 14 January 2007, and they married on 20 April 2007, in a traditional Hindu wedding. On November 16, 2011, the couple had their first child, a baby girl called Aaradhya.
Aishwarya Rai Net Worth
Aishwarya Rai net worth is believed to be 31 million USD, which is about 255 Cr. Indian rupees in Indian currency. Her assets and brand sponsorships provide the majority of her income.
Aishwarya has a lengthy history in the film industry as well as modeling, which is well-known throughout the world, and her constancy with films and international ventures demonstrates her high success rate.
She also has various worldwide brand sponsorships and has made significant investments in multiple real estate projects. As a result, we may be optimistic about her net worth, which will increase in the next years.
Aishwarya Rai's Salary and Income
Aishwarya Rai Bachchan is among the top Indian actresses in Bollywood, earning between Rs. 10 and Rs. 12 Cr. in every film. Her income in the year was around Rs. 48 Cr. Read on to know more about Aishwarya Rai house.
Aishwarya Rai House and Property
Aishwarya Rai Bachchan and Abhishek Bachchan live at the Bachchan family house, Jalsa, with their parents Amitabh and Jaya Bachchan, as well as their daughter Aaradhya Bachchan. Jalsa, a major landmark in Mumbai's Juhu neighborhood, is estimated to be Rs 112 crore, according to an article in the Mid-Day.
The couple also owns a huge property in Sanctuary Falls in Dubai's wealthy Jumeirah Golf Estates. Aishwarya Rai Bachchan also has another luxurious flat for Rs 21 crore in a luxury residential building in Mumbai's Bandra-Kurla Complex (BKC). This Aishwarya Rai house is 5,500 square feet in size.
Other than luxurious Aishwarya Rai property, she also has a fleet of expensive automobiles in her garage, including a Rolls Royce Phantom valued at Rs 7.95 crore, a Mercedes Benz S350d Coupe valued at Rs 1.60 crore, a Lexus LX 570, an Audi A8L valued at Rs 1.58 crore, and a Mercedes-Benz S500. All this has added to Aishwarya Rai net worth massively.
Businesses and Endorsements
Aishwarya Rai Bachchan has often demonstrated that she is a savvy entrepreneur. Her strong investment portfolio includes Possible, a nutrition-based healthcare business. In addition, the actress had supported a wind power plant in Maharashtra a few years ago.
Rai Bachchan contributed Rs. 5 crores to Possible as part of a bigger fundraising round. She is also an angel investor in Ambee, a firm that provides environmental intelligence. She put Rs. 1 crore into this Bengaluru-based firm.
She also promotes a variety of national and international products. S she earns close to Rs. 80 to 90 crore every year and costs Rs. 6-7 crore for a day's shoot. Together with L'Oréal and the Swiss luxury watch company Longines, the actress has supported LUX, Coca-Cola, Lodha Group, Nakshatra Diamond Jewellery, Pepsi, and many more products.
| | |
| --- | --- |
| NAME | Aishwarya Rai Bachchan |
| Net worth | 31 million USD |
| Monthly Income | Rs. 4+ crores |
| Yearly Income | Rs. 48 crores |
| Wealth | Rs. 255 crores |
| Properties owned and their valuation | Rs. 133+ crores |
| Miscellaneous assets and their valuation | Rs. 12+ crores |
Also Read: Salman Khan Net Worth, Salary, Controversies
Awards and Philanthropy
Aishwarya established herself as a popular and significant personality after winning the Miss World 1994 competition. The actress, who has starred in several blockbusters, is also a global icon who has received several accolades, including the Padma Shri and the Ordre des Arts et des Lettres from the French government, among others.
Aishwarya Rai is interested in several humanitarian organizations and social concerns. She is the Eye Bank Association of India's and the Pulse Polio campaign's brand ambassador. She was appointed as the International Year of Microcredit's spokesman in 1994. In 2004, the actress established the Aishwarya Rai Foundation to assist poor individuals in India.
She appeared in the HELP! Telethon Concert in 2005, was organized to collect funds for the survivors of the 2004 tsunami earthquake. Since 2012, she has served as a Goodwill Ambassador for the Joint United Nations Programme on AIDS (UNAIDS).
With almost 40 films and countless awards to her name, the 49-year-old frequently makes headlines, but she is known to keep her personal life quiet. However, with time, she has made quite a name not only within the country but also internationally. All this has increased Aishwarya Rai net worth drastically over time, making her one of the richest actresses in Bollywood.