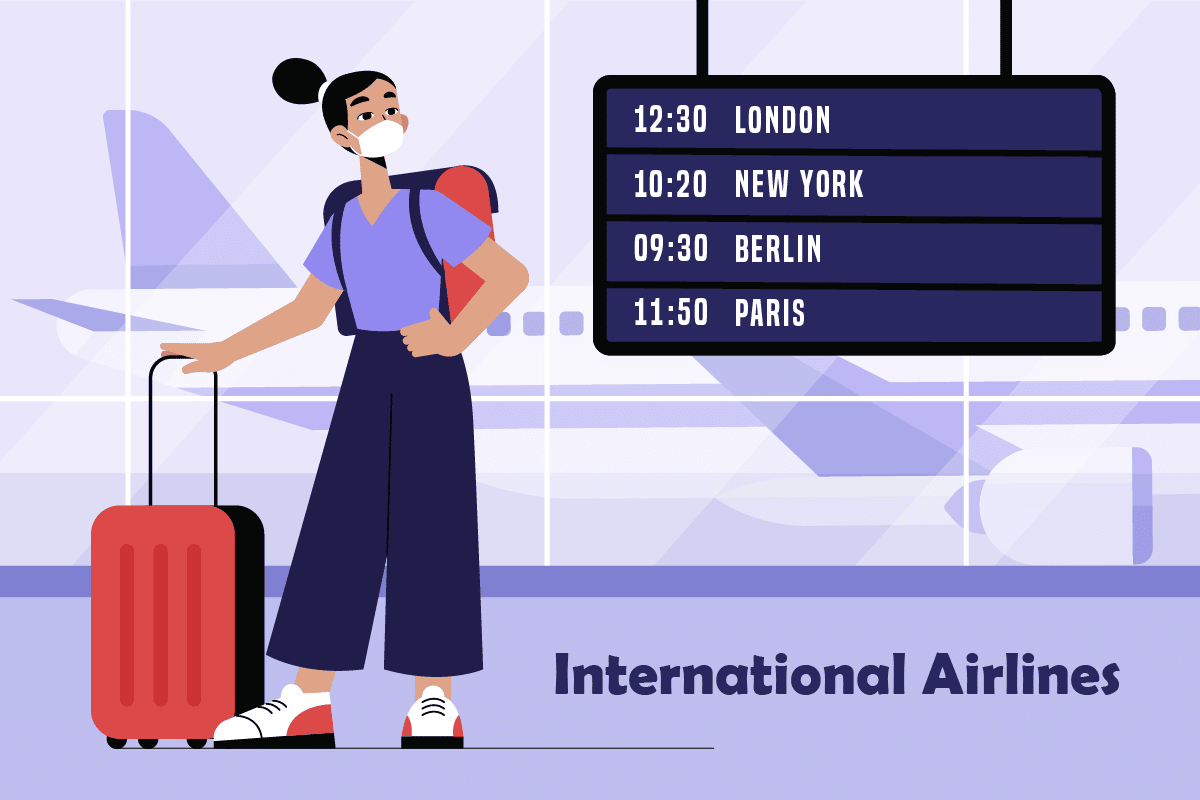 With the implementation of foreign investment policies, India's aviation industry has experienced tremendous growth. Commercial tycoons are planning to invest in this country's thriving business sector and travelers are coming to discover its vibrant cultural legacy. It is no surprise that Indians love traveling abroad. Some for work and studies, others for trips and tours for holidays. As a result, many high class international airlines have started operating in India. In this article, we will cover some of the best international airlines in India that you must check out if you are planning to travel abroad.
13 Best International Airlines in India to Travel Abroad
A good airline provides its customers with comfort and luxury. As more and more people are planning to travel after the pandemic, it is vital to choose the best airlines in the business for your travel plans. We have compiled some of the best ones for you in the list given below.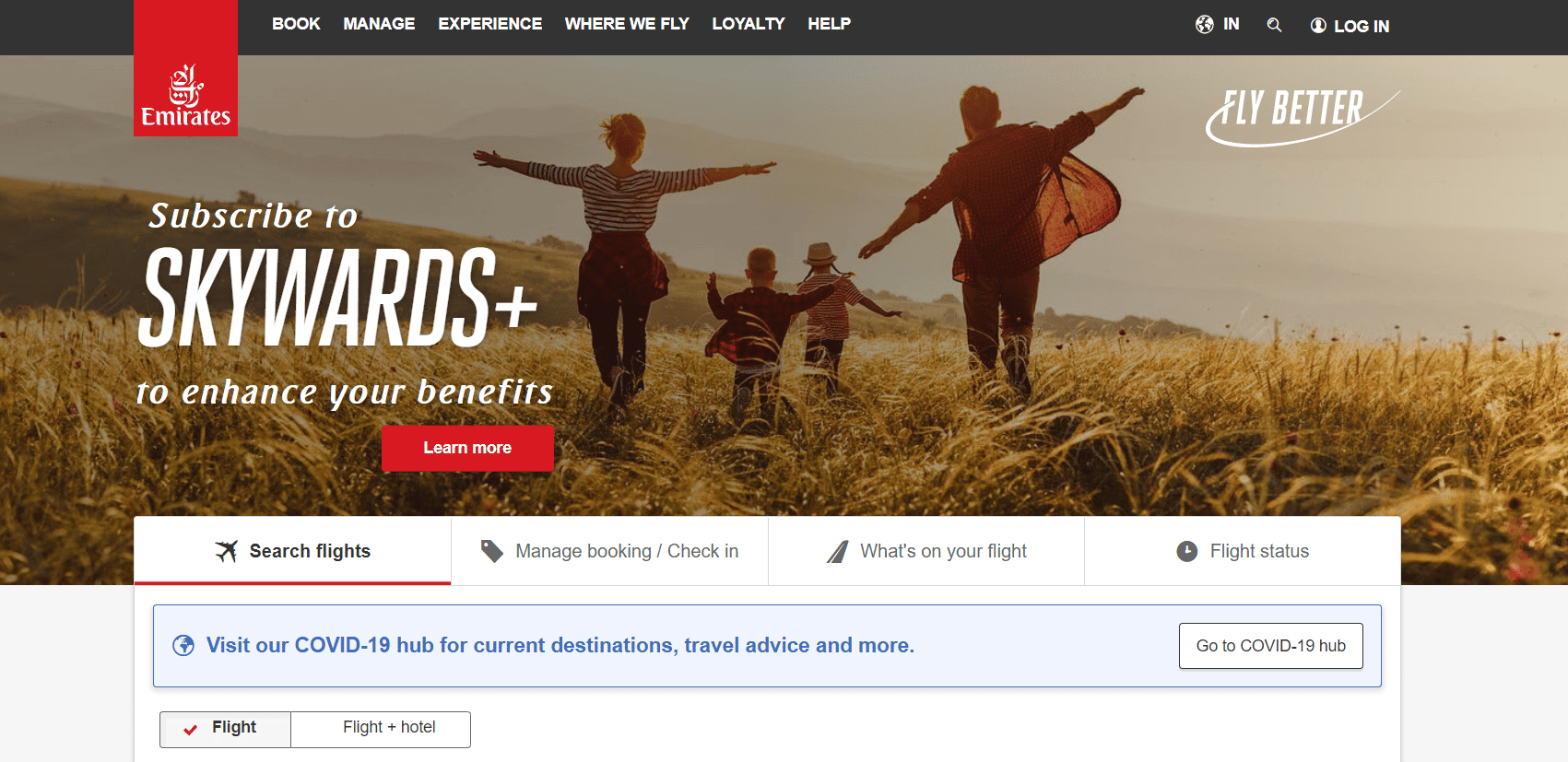 Emirates Airlines is one of the UAE's two national airlines (the other being Etihad). The Emirates Group, which is controlled by Dubai's Investment Corporation of Dubai, is the parent company of the airline, which has its headquarters in Garhoud, Dubai. Additionally, it is the biggest airline in the Middle East, operating more than 3,600 flights per week out of Terminal 3 at Dubai International Airport, where it is headquartered.
Emirates Air, one of the best international airlines in India and the biggest airline in the Middle East, won the 2013 World's Best Airline Award at the Paris Air Show. On all six continents, it offers top-notch air transportation services. Exotic in-flight food, elegant entertainment options, and smart services throughout make this top aviation corporation the recipient of more than 400 international accolades.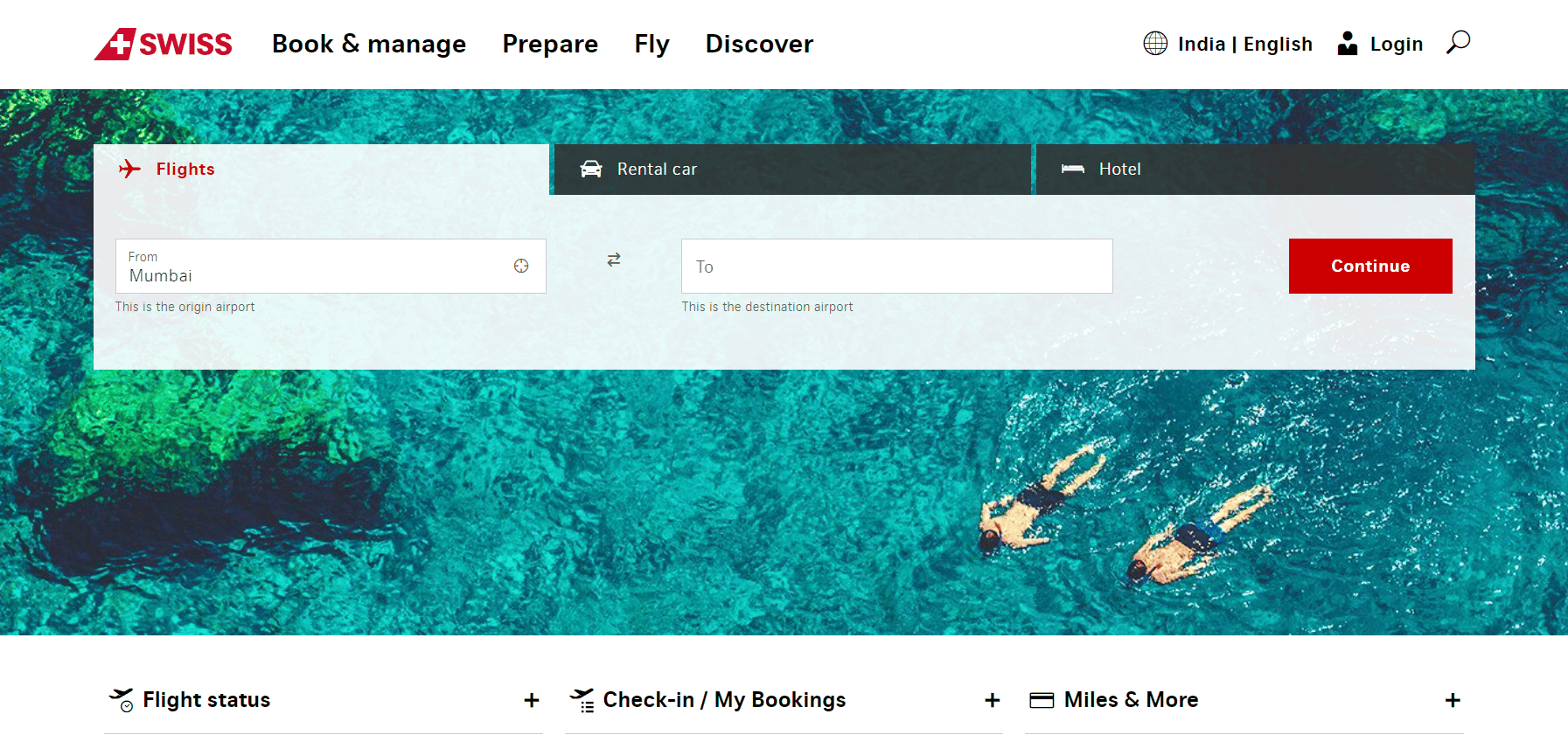 Swiss International Airlines is the national airline of Switzerland and offers regular flights across Europe, as well as to North America, South America, Africa, and Asia. It uses Geneva Airport as a focal city and Zurich Airport as its only hub. After Swissair filed for bankruptcy in 2002, the airline was established.
On all of its flights, there are primarily three lounges: the First Lounge, Senator Lounge, and Business Lounge. The airline's "personal service," "in-depth quality," and "traditional Swiss hospitality" are all reflections of the refined Swiss culture and ideals.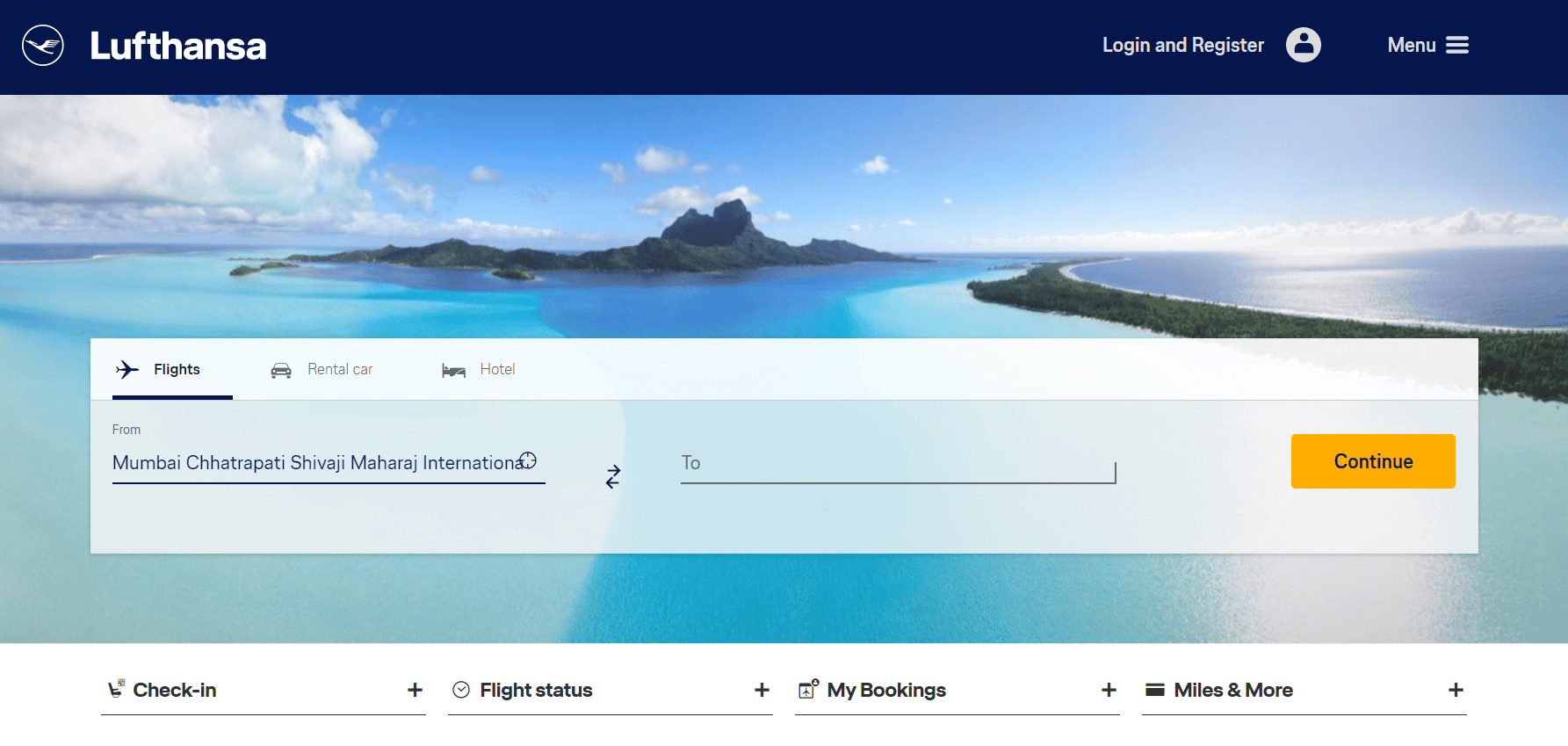 The national airline of Germany is Deutsche Lufthansa AG, also known as Lufthansa. It is the second-largest airline company in terms of passengers carried when integrated with its subsidiaries. The largest airline alliance in the world, Star Alliance, was founded in 1997 with five founding members, and Lufthansa was one of them.
This airline offers services to 197 foreign locations in 78 different countries in addition to its 18 local Indian destinations. First Class, Business Class, and Economy Class are the three service classes that Lufthansa offers on its flights. Economy Class travelers on the Airbus A-380 can also pay to use Deutsche Telekom's internet service.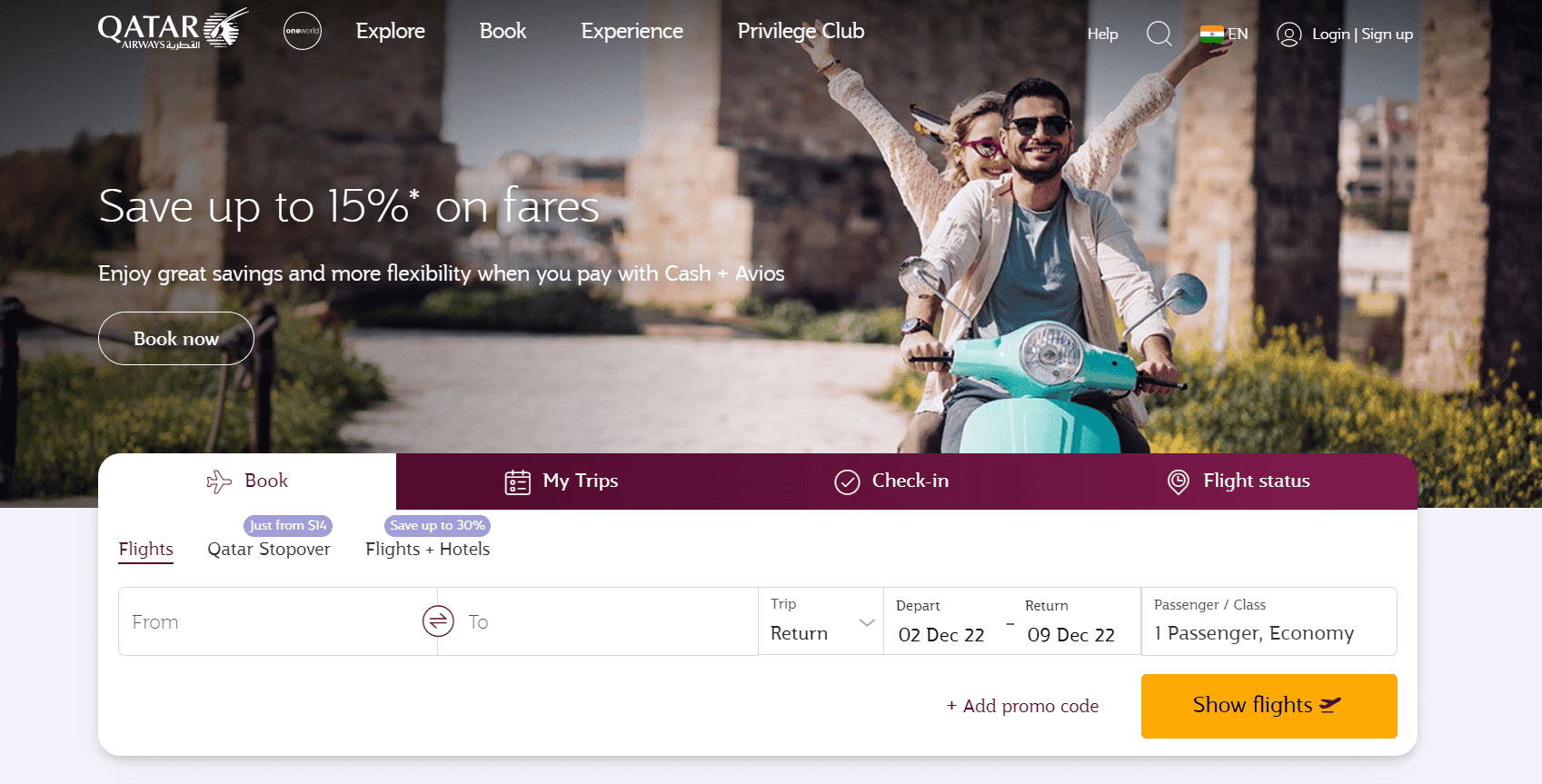 The national airline of Qatar is controlled by Qatar Airways Company QCSC and operates as Qatar Airways. It is the first carrier from the Persian Gulf to join one of the three main airline alliances. It has been a member of Oneworld since October 2013. The airline, which has its headquarters at the Qatar Airways Tower in Doha, uses a fleet of more than 200 aircraft to travel to over 150 foreign destinations in Africa, Asia, Europe, The USA, and Oceania from its hub at Hamad International Airport.
Qatar Airways has elevated flying to a new level, winning prestigious honors like Best in Business Travel and Best Airline in the World for International Travel 2014 Awards. This prestigious airline has brought exceptional in-flight service, improved onboard products, and excellence of operations to achieve perfection in the aviation business. The majority of flights go to and from Doha. Qatar Airways offers five-star service for passengers who don't want to sacrifice their comfort while traveling. Read on to learn more about the best international airlines in India.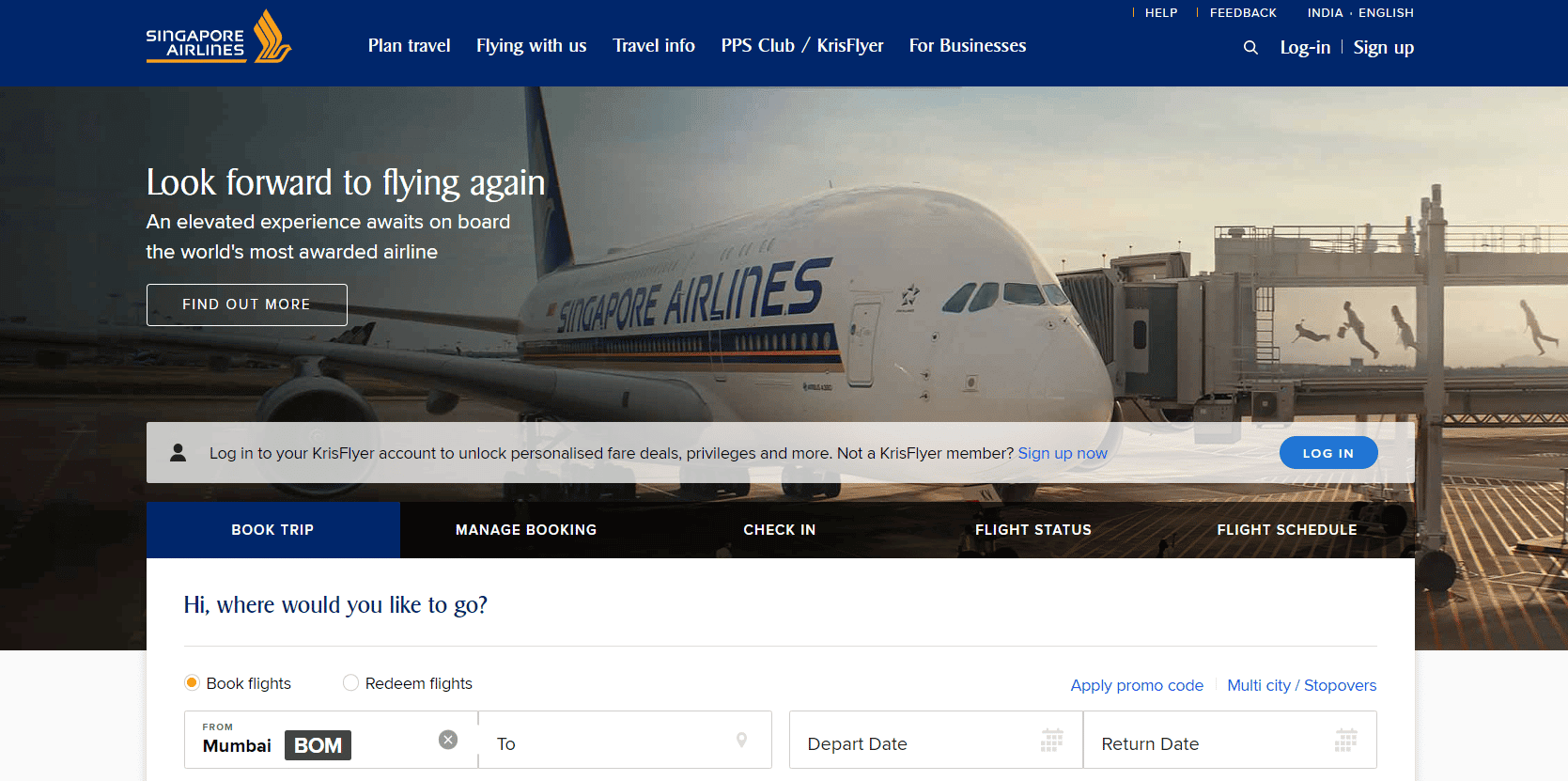 It is the national carrier of Singapore, with Singapore Changi Airport serving as its hub. Four times, Skytrax has named it the greatest airline in the world. It is rated ninth in the world for the number of foreign passengers transported and among the top 15 carriers globally in terms of gross passenger kilometers. The 2019 Skytrax World's Best Airline Cabin Crew award went to Singapore Airlines. The airline also took second and fourth place, respectively, in the categories of the world's best airlines and the world's cleanest airlines in 2019. It is the reason why this airline is on this list of the best international airlines in India.
From its main hub in Singapore, Singapore Airlines offers flights to 75 locations in 32 nations across five continents. The Airbus A380, the biggest passenger plane in the world, the Boeing 787-10, and the only airline operating the Airbus A350-900 with an ultra-long range capability were all introduced by Singapore Airlines. The firm has created some of the new age concepts for its services, like the first-ever choice of meals and free beverages in Economy Class in the airline industry, audio and video on demand (AVOD), satellite-based inflight telephones, free headphones, and upgraded transportation technology.
Also Read: 24 Best Franchise in India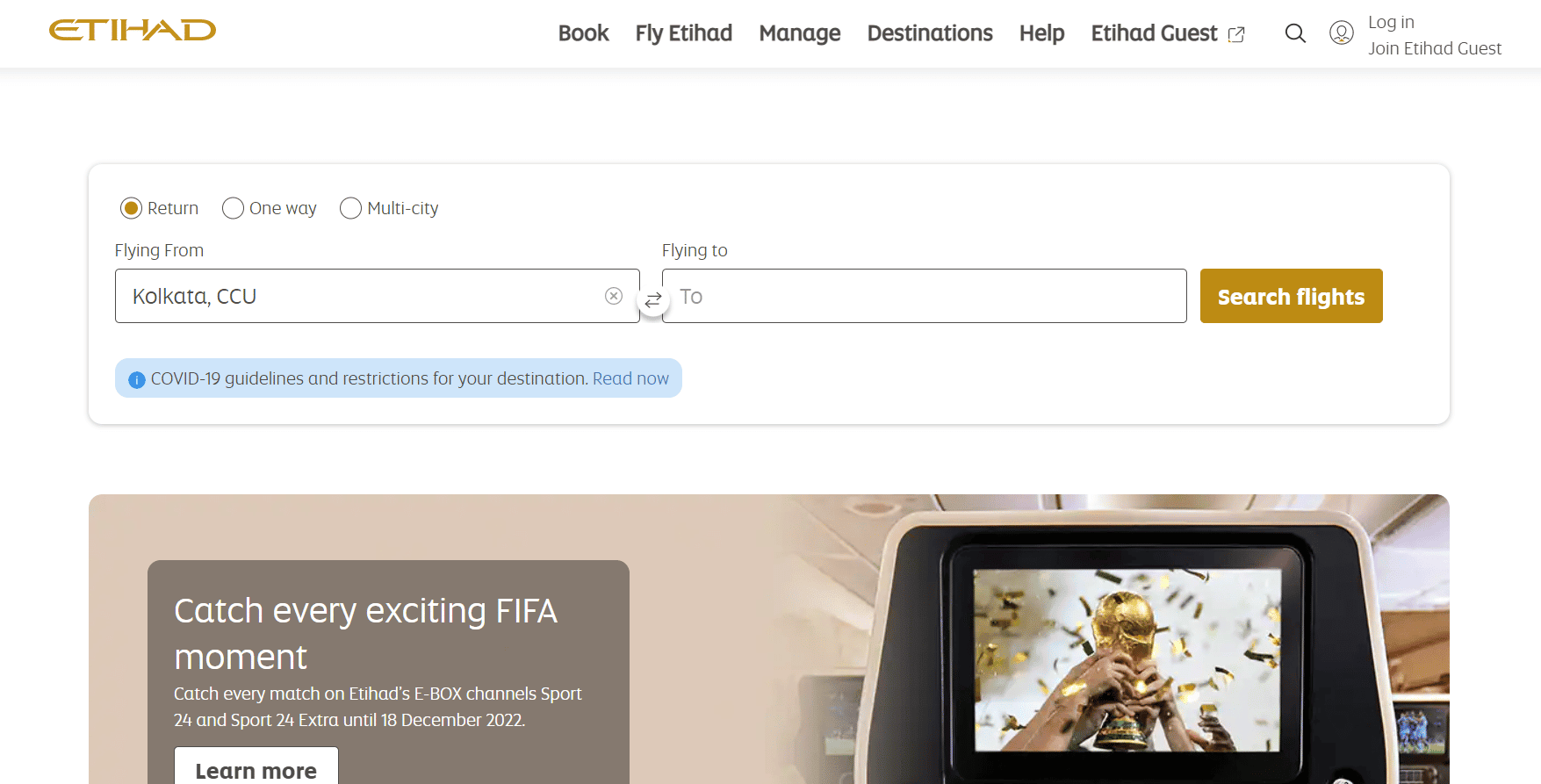 It is one of the United Arab Emirates two national airlines. Its main headquarters is located in Khalifa City, Abu Dhabi, close to the airport. It is one of the Lakhs of Luxuries in the globe and the second-largest airline in the United Arab Emirates after Emirates. With a fleet of 102 Airbus and Boeing aircraft as of February 2020, the airline flew more than 1,000 flights a week to more than 120 passenger and freight destinations in the Middle East, Africa, Europe, Asia, Australia, and North America.
As of December 2021, Etihad Airways operated a fleet of 82 aircraft, including both narrow-body and wide-body models from the Airbus A320ceo family, Airbus A350-1000, Boeing 777, and Boeing 787 Dreamliner. In 2018, Etihad Airways unveiled its new brand platform, "Choose Well," which gives passengers a variety of options for their travel experiences, including seats, baggage policies, and the launch of a buying-on-board service.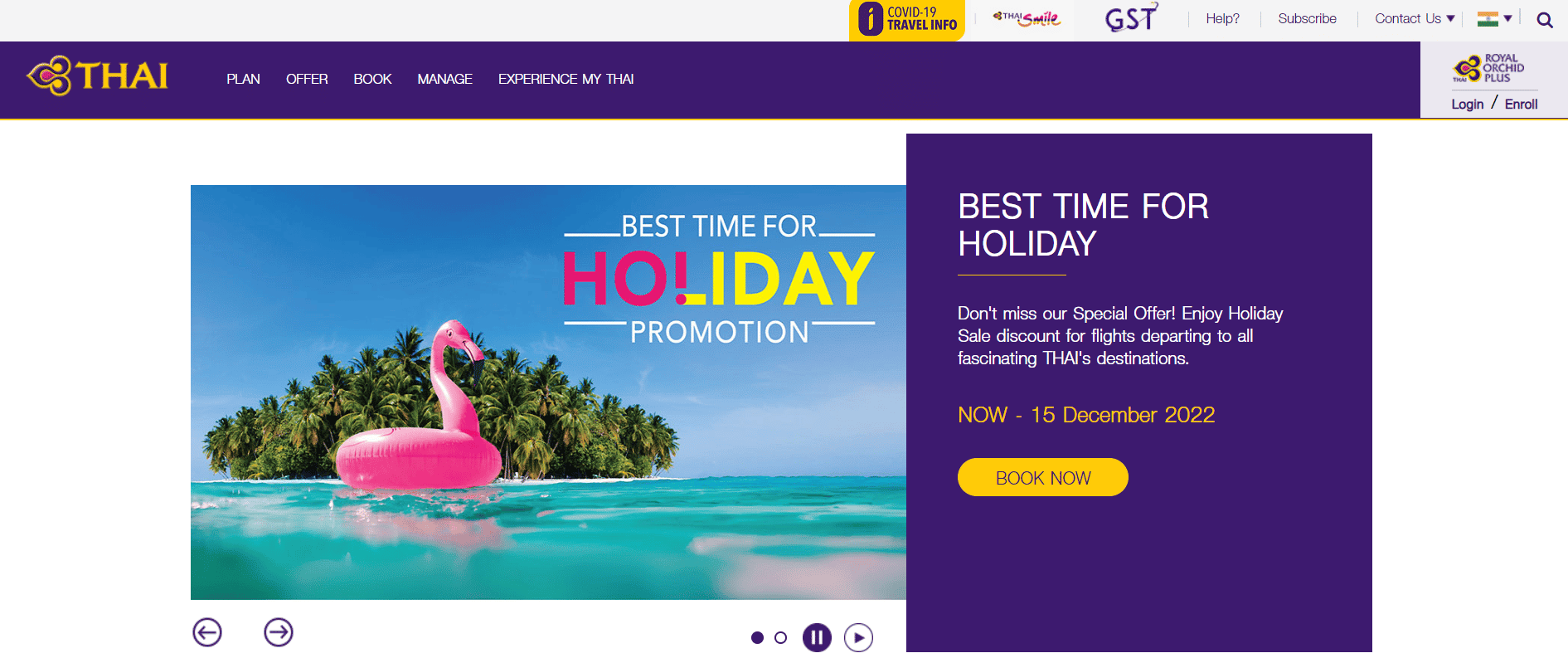 The national airline of Thailand, Thai Airways International Public Company Limited, operates under the brand Thai Airlines. Using a fleet of 64 aircraft, including wide-body aircraft from both Boeing and Airbus, Thai and its subsidiaries fly to over 101 destinations in 37 countries out of their primary hub at Suvarnabhumi Airport and secondary hub at Phuket International Airport. The subsidiary Thai Smile operates narrow-body aircraft. The Star Alliance was established on May 14, 1997, and Thai Airways International is one of its five original members. Thai Smile joined the alliance as a linking member in February 2020.
43 widebody aircraft from Airbus and Boeing are used by Thai Airways in its fleet. It operates one of the world's longest non-stop commercial flights, with the Bangkok-Los Angeles journey lasting 18 hours non-stop. There are primarily four travel classes: Royal First Class, Royal Silk Class, Premium Economy Class, and Economy Class.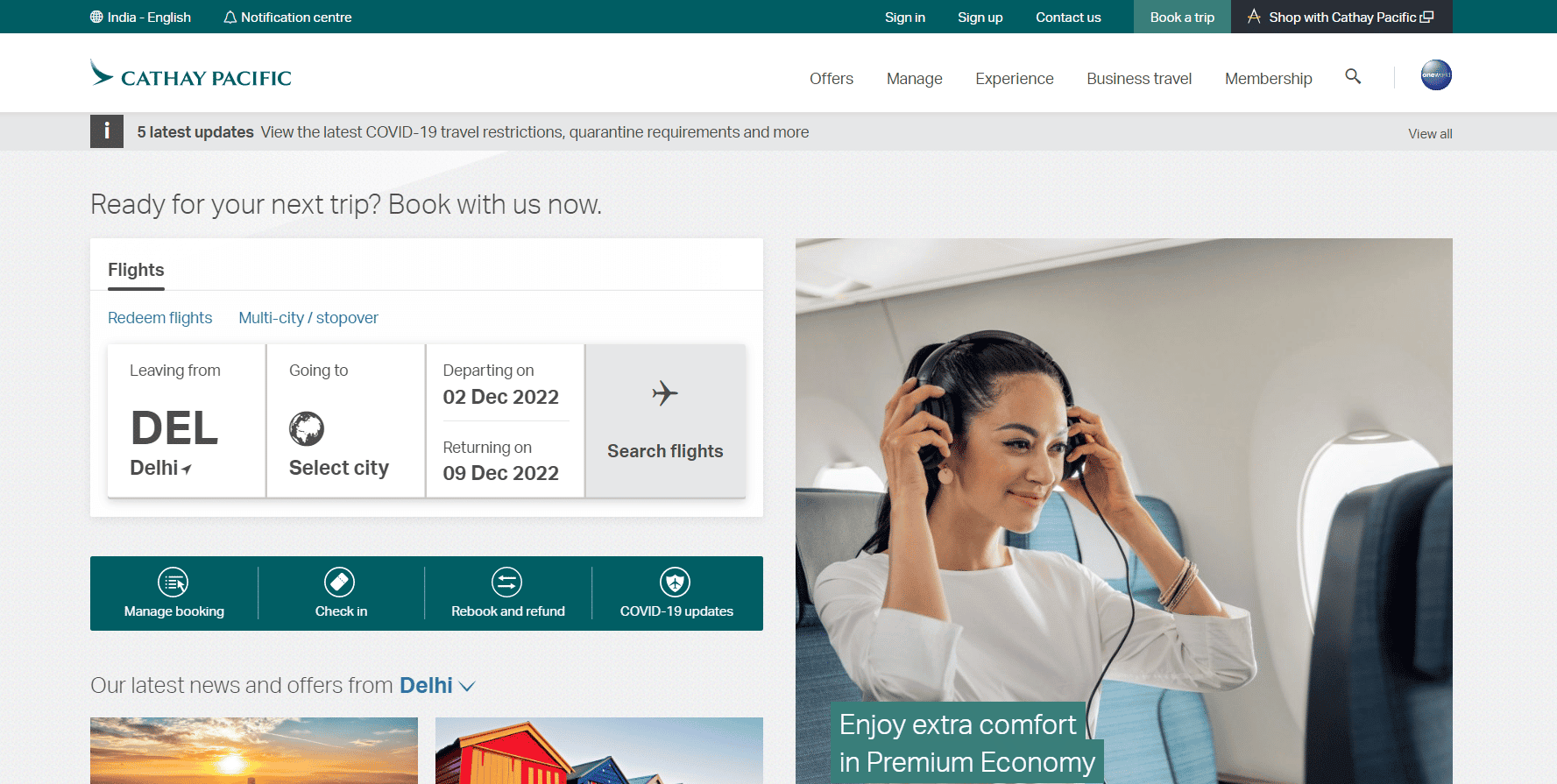 It is the flag carrier of Hong Kong, better known as Cathay Pacific and has the headquarters and primary hub at Hong Kong International Airport. The airline's operations, subsidiaries, and joint ventures are located in more than 60 countries worldwide and offer scheduled cargo and passenger services to more than 190 destinations. Airbus A321, A321neo, A330, A350, and Boeing 777 aircraft make up Cathay Pacific's fleet. By sales, Cathay Pacific is the world's fifth-largest airline and by market capitalization, it is the fourteenth-largest. In 2010, Cathay Pacific overtook Hong Kong International Airport as the busiest cargo airport in the world.
In the case of India, frequent flights are operated from Hong Kong to the nation's major cities. As the Best Transpacific Airline Award winner in 2013, Cathay Pacific Airways consistently provides the best services to its customers.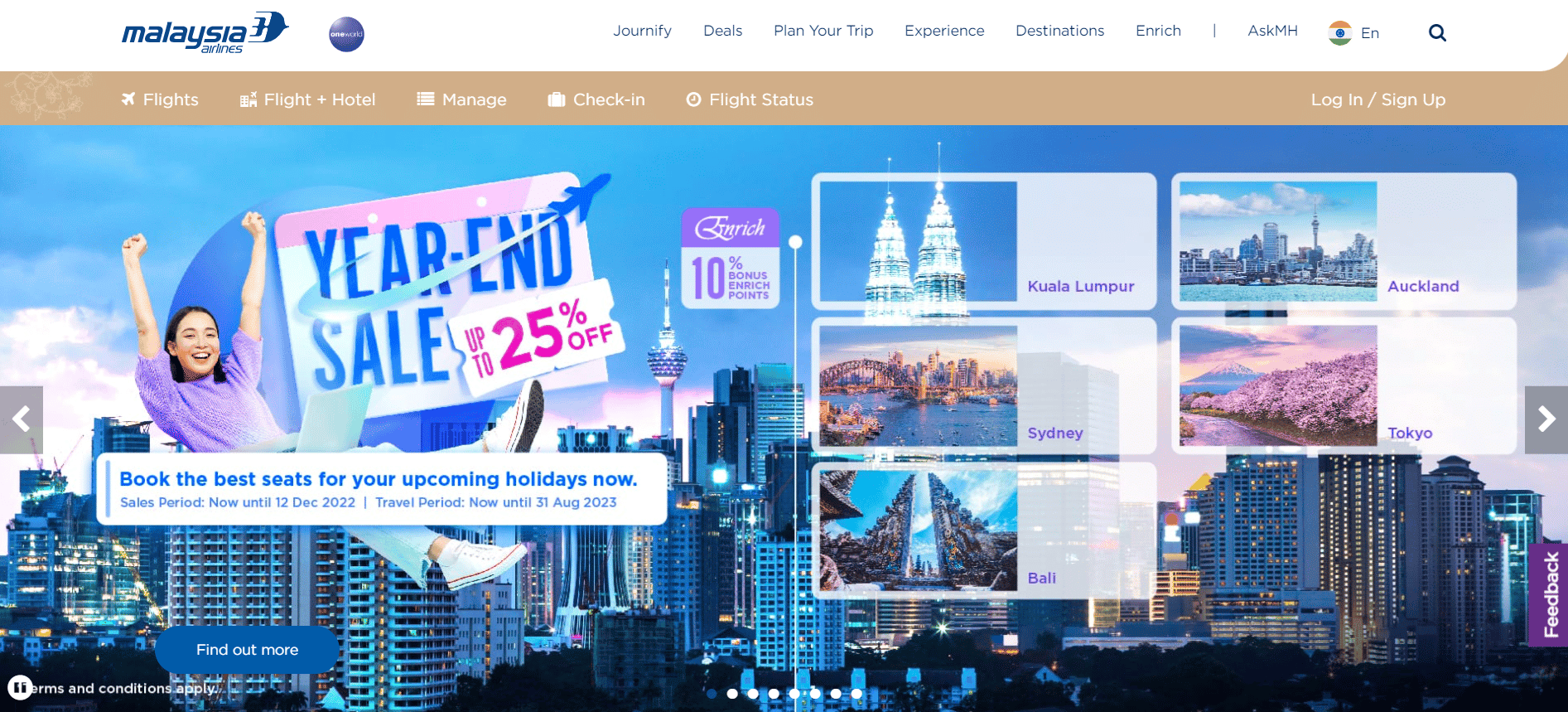 The flag carrier airline of Malaysia and a part of the Oneworld airline alliance is Malaysia Airlines Berhad previously known as Malaysian Airline System and marketed as Malaysia Airlines. The airline has been recognized as Asia's Leading Airline by the World Travel Awards and has been named World's 5-Star Airline by Skytrax on three separate occasions (2009, 2012, and 2013). There are 81 active aircraft in Malaysia Airlines' fleet, 48 of which are narrow-body jets exclusively built by Boeing and the remaining 18 wide-body jets exclusively built by Airbus.
This corporation, one of the leading international airlines, offers flights to 850 cities across 150 nations. First Class, Business Class, and Economy Class are the three main travel classes on board. These opulent airlines provide first-rate amenities like a chef on call, Kids' Corner, in-flight entertainment, in-flight shopping from Cloud Nine, and many more.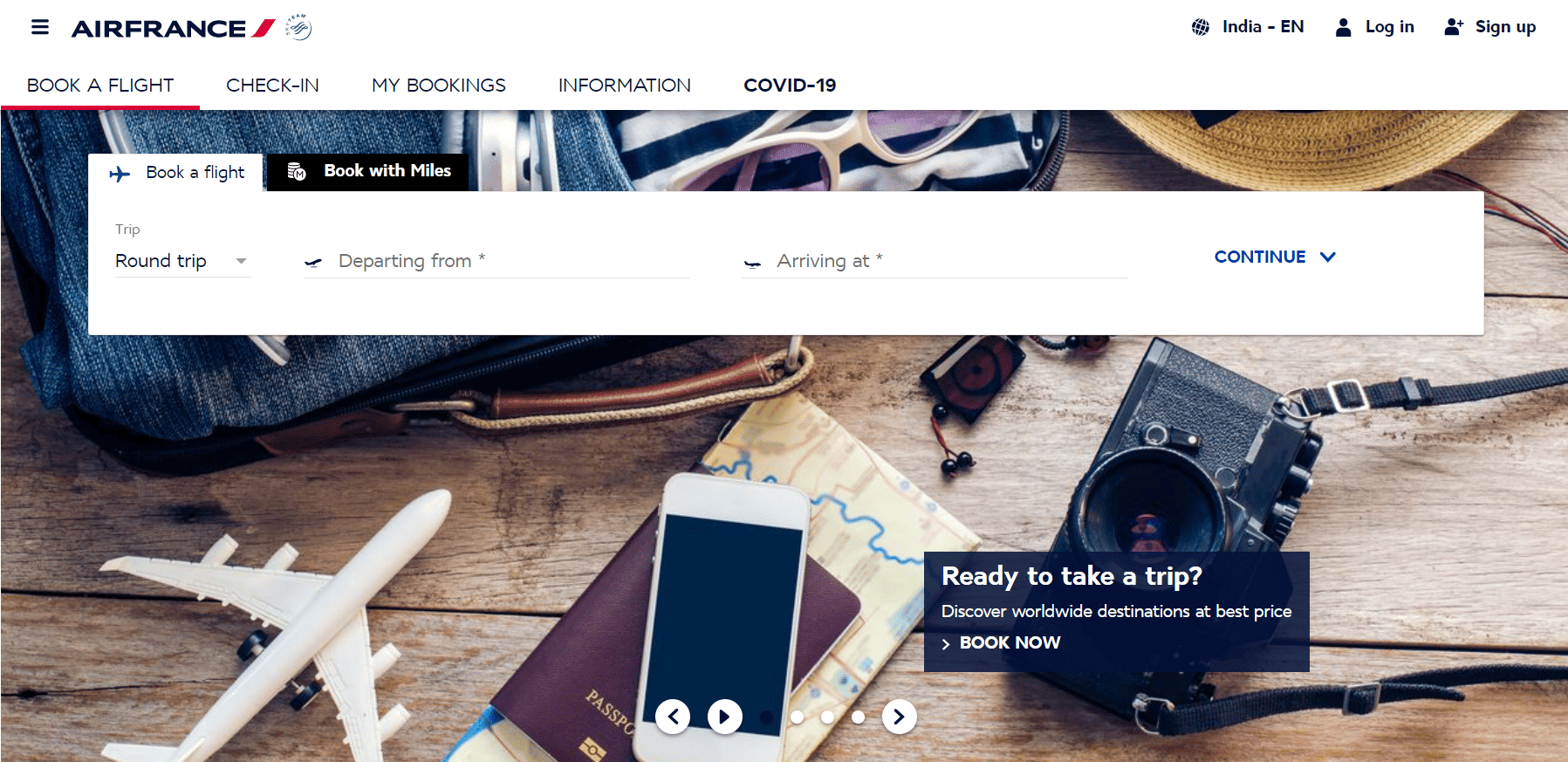 Recently, Air France is stylized as AIRFRANCE. This airline is based in Tremblay-en-France and serves as the national carrier of France. It is a member of the SkyTeam international airline alliance and a subsidiary of the Air France-KLM Group. As of 2013, Air France has scheduled cargo and passenger flights to 175 locations in 78 different countries in addition to 36 destinations within France. Air France employs Airbus A320 family aircraft for short-haul travel and a mixed fleet of Boeing and Airbus widebody planes for long-haul travel.
For international long-haul flights, Air France provides a variety of 3 and 4-cabin configurations, including La Première (on a few aircraft), Business, Premium Economy, and Economy. On every long-haul flight, individual displays with music and video on demand are accessible in every cabin. The three-cabin layout on European short- and medium-haul flights consists of Business, Premium Economy, and Economy.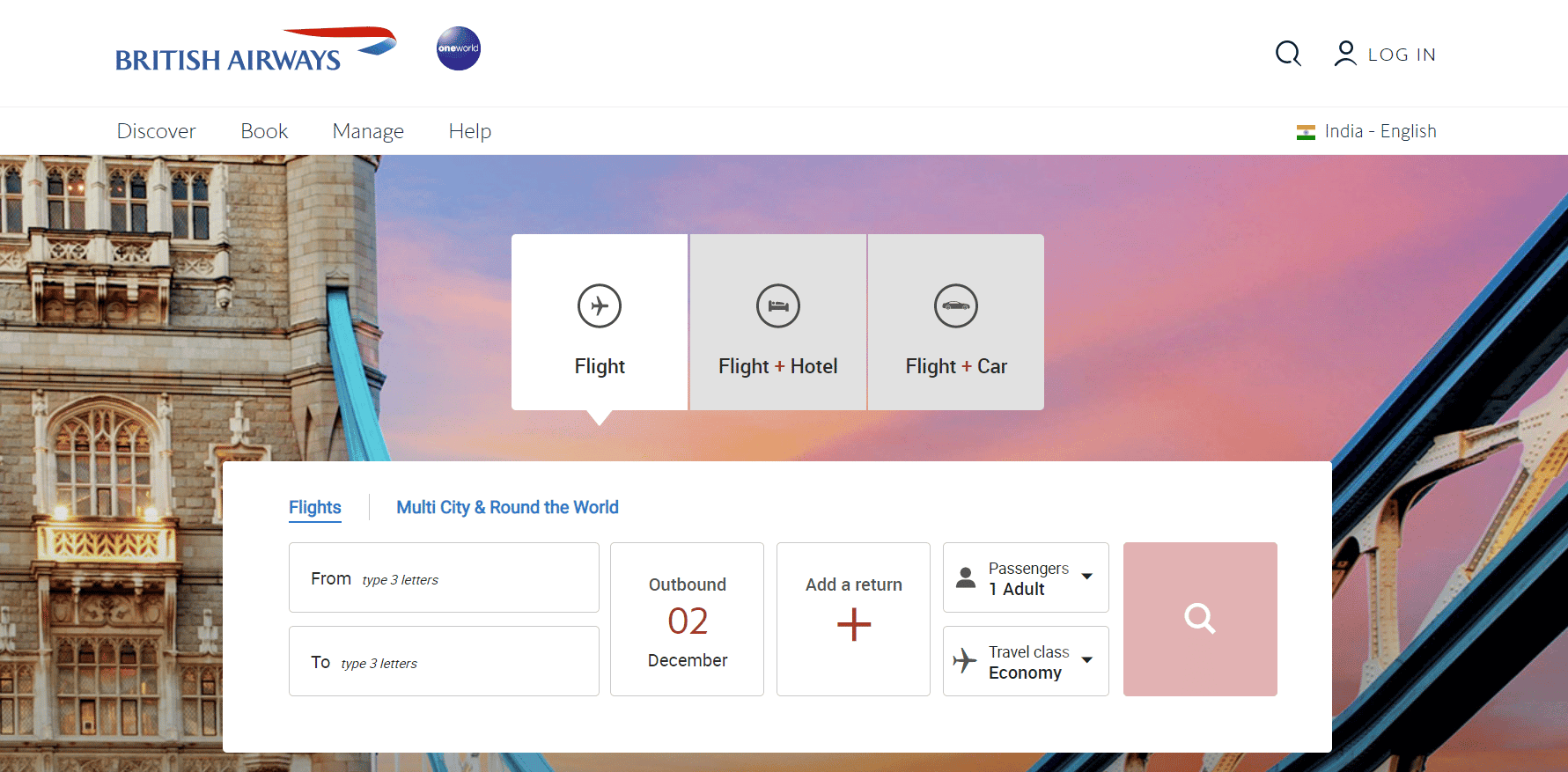 According to fleet size and number of passengers transported, the airline is the second-largest UK-based carrier and is one of the best international airlines in India. The Oneworld airline alliance counts it as a founding member. Its major hub at Heathrow Airport is not far from its London, England, headquarters. British Airways offers service to over 170 locations across 70 different nations, including 26 American cities and 8 local ones.
The business runs some of the most cutting-edge fleets in the world and constantly pays close attention to the degree of complexity in its offerings. British Airways has a fleet of 253 aircraft. Airbus narrow- and wide-body aircraft, as well as Boeing wide-body aircraft, especially the 777 and 787, are used by British Airways. The airline has introduced four tiers of flight classes, namely Economy, Premium Economy, Business, and First Class, to cater to the tastes and needs of various types of travelers.
Also Read: Cabin Crew Salary in India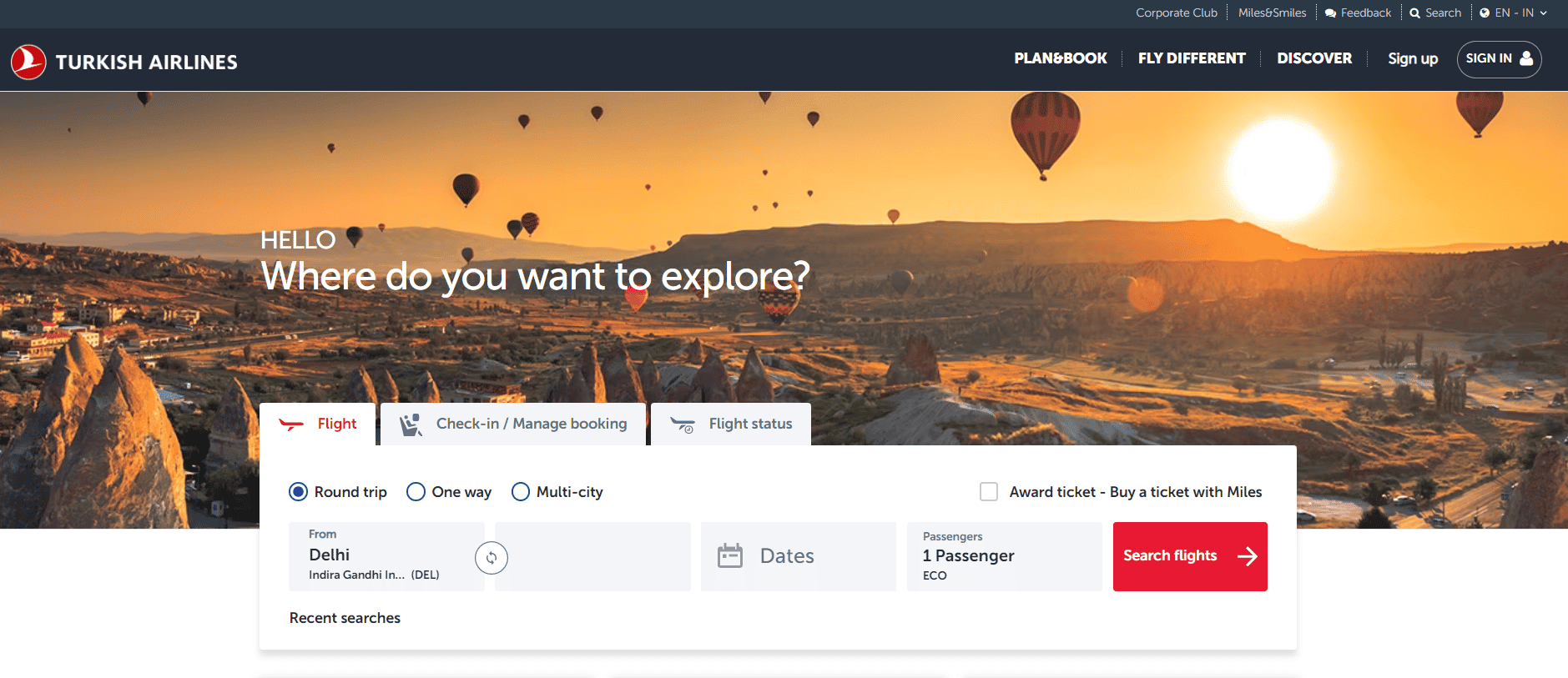 The flag carrier airline of Turkey is Turkish Airlines. By 2022, it will be the largest mainline carrier in the world in terms of passenger destinations, with scheduled services to 340 locations in Europe, Asia, Africa, and the Americas. Turkish Airlines offers flights to 340 locations throughout 129 nations, including 12 in the US and 53 within its own country. The airline's cargo segment travels to 82 locations with a fleet of 24 cargo aircraft that are currently in service. This airline is among best international airlines in India.
This top airline mostly offers flights in three classes: Business class, Comfort class, and Economy class. This flight has won the trust of international passengers because of its exceptional flight safety, product offering, and service quality. Turkish Airlines provides "Miles & Smiles" Award Tickets for frequent travelers, which offer appealing discounts to reduce the cost of your trip. The company was named Europe's Best Airline at the 2013 Skytrax Passengers Choice Awards for providing the highest caliber of service.

Finnair, the flag carrier of Finland and its largest carrier, is one of the world's oldest airlines. The sixth-oldest airline still in business, Finnair is frequently rated as one of the world's safest. It carried over 2.9 million passengers as of 2022.
From its home in Helsinki, Finnair offers flights to more than 130 locations in over 40 nations in Asia, Europe, and North America. In contrast to numerous other significant European airlines, Finnair has established its primary long-haul market in Asia, where it flies to about 20 different cities. It has services in 86 locations worldwide and is a part of the Oneworld Airline Alliance. This airline's headquarters are in Vantaa, and Helsinki-Vantaa Airport serves as its primary hub. The Economy Class flights that Finnair operates always prioritize passenger comfort.
Comparing Best International Airlines in India
In the table given below, we have neatly divided the airlines and their details for easy comparison. Choose the one that suits you and start travelling.
| | | | | | | |
| --- | --- | --- | --- | --- | --- | --- |
| Sr. No. | Airline | IATA | ICAO | Founded In | Headquarters | Location Covered in India |
| 1.     | Emirates Airlines | EK | UAE | 1985 | Dubai, UAE | Mumbai, Thiruvananthapuram, Kochi, Kolkata, Bengaluru, Chennai, Delhi, Hyderabad, and Thiruvananthapuram. |
| 2.     | Swiss International Airlines | LX | SWR | 2002 | EuroAirport Basel Mulhouse Freiburg | Mumbai and Delhi |
| 3.     | Lufthansa | LH | DLH | 1953 | Cologne, Germany | Delhi, Mumbai, Chennai, Bangalore, and Pune |
| 4.     | Qatar Airways | QR | QTR | 1993 | Doha, Qatar | Delhi, Kolkata, Bengaluru, Mumbai, Chennai, and Ahmedabad |
| 5.     | Singapore Airlines | SQ | SIA | 1947 | Singapore | Pune, Chennai, Goa, Jalandhar, Kolkata, Delhi, Mumbai, and Hyderabad |
| 6.     | Etihad Airways | EY | ETD | 2002 | Khalifa City, Abu Dhabi, UAE | Kolkata, Thiruvananthapuram, Kozhikode and Mumbai |
| 7.     | Thai Airlines  | TG | THA | 1960 | Bangkok, Thailand | Mumbai, Delhi, Kolkata, and Bengaluru |
| 8.     | Cathay Pacific Airways | CX | CPA | 1946 | Cathay City, Hong Kong | Mumbai, Chennai, Bengaluru, Delhi, Hyderabad, Chennai, and Kolkata |
| 9.     | Malaysia Airlines | MH | MAS | 1947 | Sepang, Malaysia | Delhi, Hyderabad, Bangalore, Chennai, and Kochi |
| 10.  | Air France Airlines | AF | AFR | 1933 | Trembley-En-France, France | Bangalore, Mumbai, and New Delhi |
| 11.  | British Airways | BA | BAW/SHT | 1919 | London, England, UK | Delhi, Hyderabad, Bangalore, and Mumbai |
| 12.  | Turkish Airlines  | TK | THY | 1933 | Istanbul, Turkey | Delhi, Kolkata, Madras, Mumbai, Hyderabad, Ahmedabad, Bengaluru, and |
| 13.  | Finnair | AY | FIN | 1923 | Vantaa, Finland | Delhi |
Top Amenities of International Airlines
Here is a list of some of the top amenities and facilities that best international airlines in India provide to passengers.
Shower Suite in The First Class of the Emirates A380
Two separate shower suites are available in the first class of the Emirates Airbus A380, allowing customers to shower while in flight. At 35,000 feet, taking a shower can be quite an adventure.
Double Bed Suite in an A380 of Singapore Airlines
Even if there are many incredible first-class items available nowadays, there is something unique about sleeping on a double bed on a passenger plane. You can get just that in the Airbus A380 Suites of Singapore Airlines. Two pairs of the six first-class seats may be joined together to make a double bed.
Virtual First-Class Windows on Emirates 777
With six completely enclosed first-class rooms, Emirates' new Boeing 777 first-class offers what is believed to be the greatest first-class product in the world. The fact that the two center suites feature virtual windows must be the best and most absurd amenity of these seats.
Bar in the Business Class of Qatar Airways
On the upper deck of Qatar Airways' Airbus A380s, there is a stunning bar that is accessible to first- and business-class passengers. While socializing with other travelers, you can partake in cocktails, soft drinks, mocktails, wine, and more here.
Also Read: How to Use Expedia Points? A Complete Guide

Rising International Travelling Trends
As travel restrictions loosen and India opens its borders to foreign travel, more and more Indians are venturing to the skies as the new freedom is tempting people to travel who were stranded at home for two years. Before the pandemic, India had the fastest-growing aviation market in the world. Within a year, traffic is anticipated to surpass pre-pandemic figures of 415,000 daily flyers.
75% of the people in India who responded to various polls said they planned to go abroad in the near future. 34 percent of them had plans to do so in the upcoming six months. Australia, Thailand, and Indonesia were the top three most sought destinations in the poll, which revealed that about 50% of Indians were contemplating traveling to Asia Pacific locations.
Airbnb said that Indian travelers are now daydreaming about their next foreign vacation and that more than 70% of Indians are delighted about being able to travel worldwide. 51 percent of Indian travelers said that exploring different cultures and extending their horizons were still accomplished through foreign travel.
The experience of flying has certainly advanced and there are now several luxuries that would have looked unthinkable just a few decades ago. Whether you are traveling to India or you are planning to fly out abroad make sure to pick the best international airlines in India from our list. Happy travelling!