Are you a lottery fan or do you like to take chances with your luck with jackpots? Well, then buying lottery tickets must be one of your hobbies. But the chances of winning a jackpot or lottery are always less and it requires a lot of luck. It would be great if you can win a lottery without any significant risks. Yotta is aiming to do that. It is a company that gives rewards to your account on a daily basis similar to a lottery. In this article, we will learn all about Yotta savings interest rate and Yotta savings account.
Yotta Savings Interest Rate, Fees, Review
According to the most current figures from the U.S. Census Bureau, Americans spend more than $71 billion a year on lottery tickets or $285 on average per adult. However, they could have invested the money in a high-yield savings account rather than just tossing it away. But the problem is, saving is not nearly as thrilling as hitting the jackpot. For individuals, who want to enjoy the rush of playing the lottery without losing money, Yotta has the perfect solution. Let us learn more about them.
What is Yotta Savings?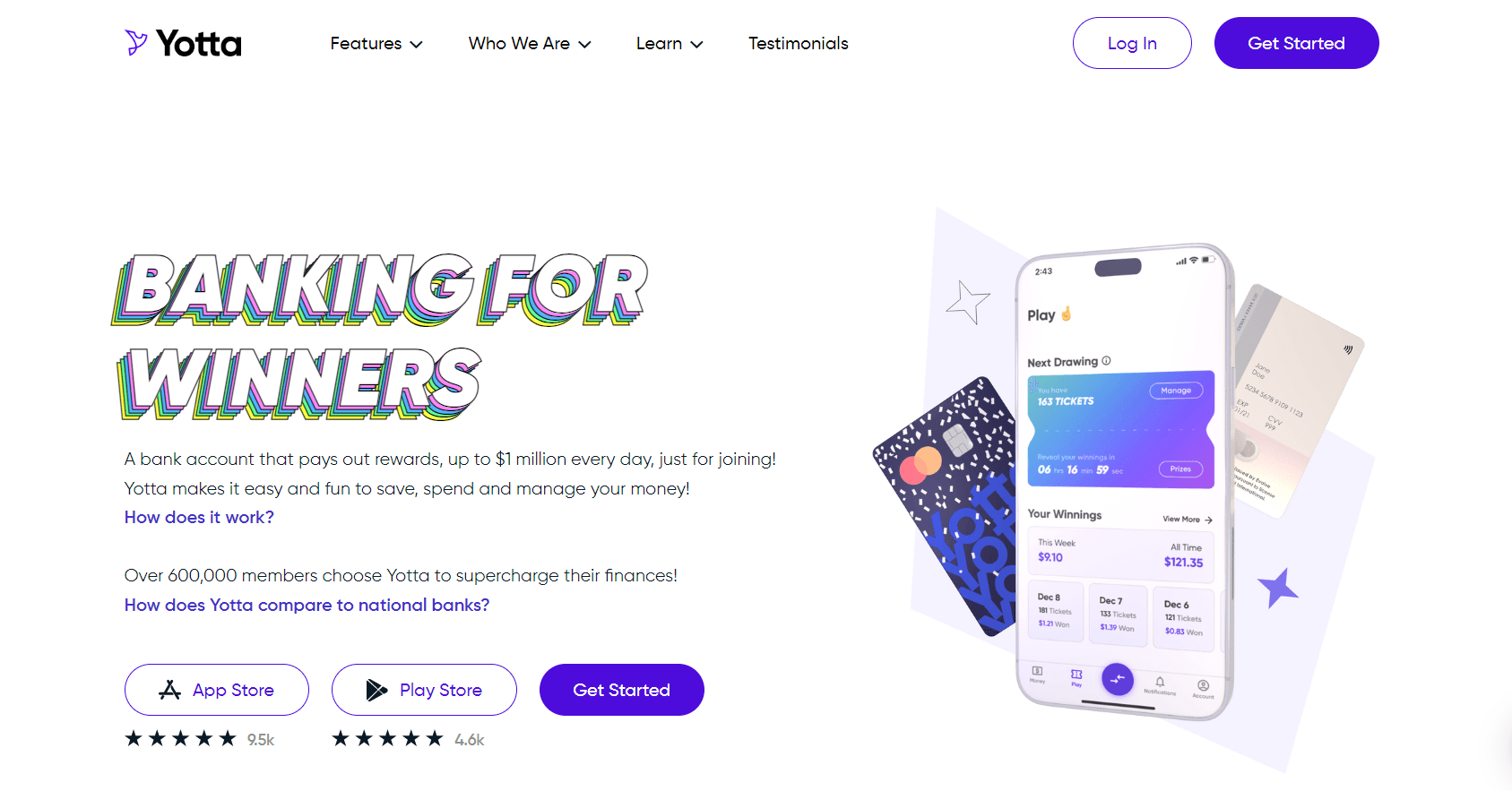 Yotta is a fintech company that provides a different savings interest rate structure. Adam Moelis and Ben Doyle established Yotta in October 2019. Its headquarters are in New York. In a Series A round, the business raised $16.6 million. In 2020, the business receives investment from the well-known seed-funding firm Y Combinator.
Large startups like Airbnb, Dropbox, and DoorDash have all been launched with the assistance of Y Combinator. In its efforts to disrupt and challenge the financial services sector with fresh, creative, and enjoyable concepts, Yotta Savings has benefited a lot from this. Additionally, because of Yotta's affiliation with Evolve Bank & Trust, your money is safeguarded by the Federal Deposit Insurance Corp. (up to $250,000) and you get to earn 0.20%.
The UK's Premium Bonds program served as the model for Yotta's business strategy. The UK government began offering interest-free bonds for sale in 1956. Instead, a lottery-like mechanism was used to enter bondholders to win monetary awards. Yotta employs a somewhat different configuration even though it follows the Premium Bonds concept since it does pay a modest amount of Yotta savings interest rate on deposits.
How Does it Work?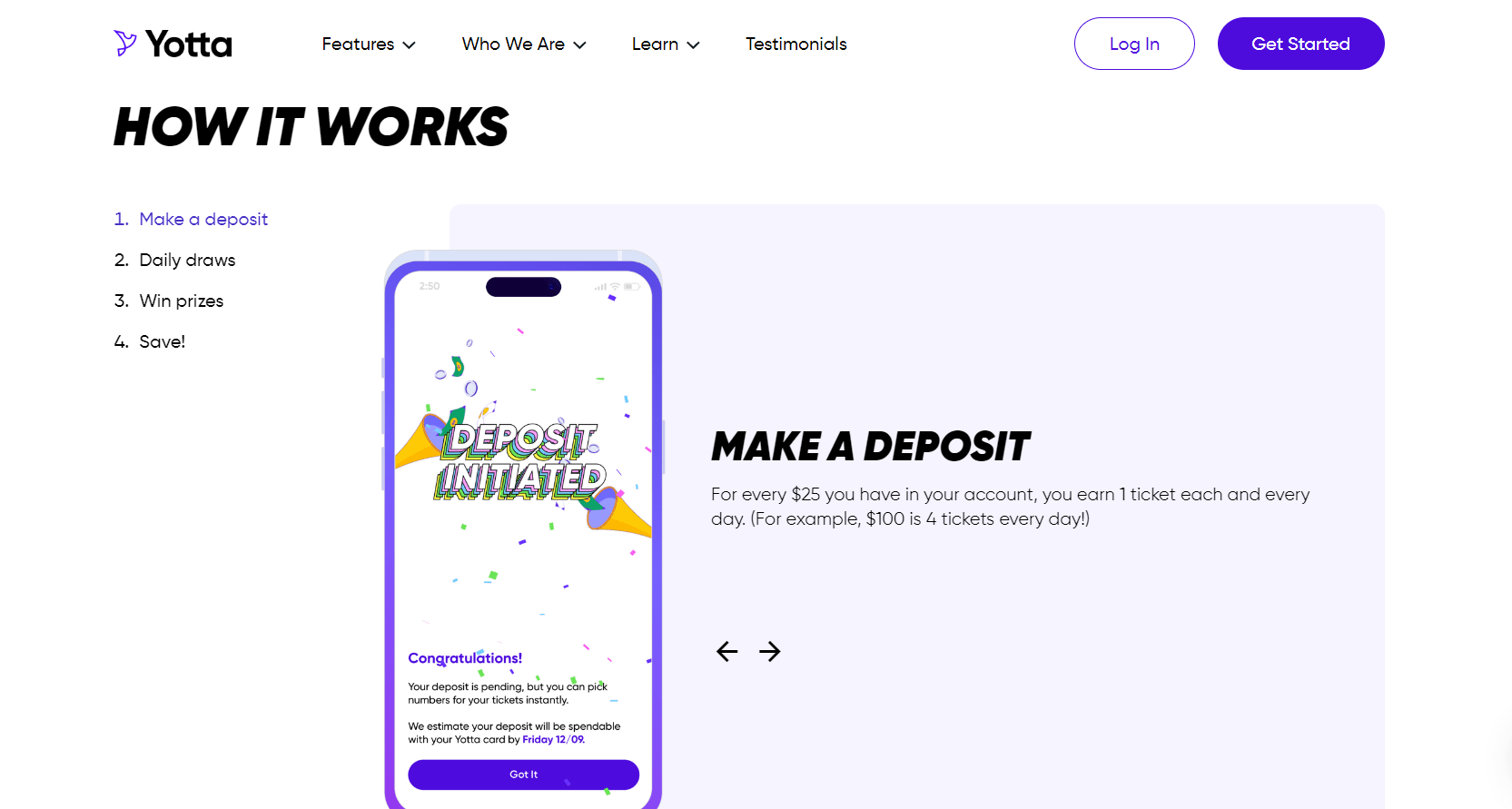 Yotta Savings functions similarly to online savings accounts, with the exception that Yotta Savings can only be accessed through a mobile app (accessible for both Android and iOS smartphones). Yotta savings account lottery players are required to make a minimum of one $25 deposit.
You can receive one recurring ticket for each $25 you deposit into Yotta Savings up to a $25,000 account balance. You will receive one recurring ticket for each $150 deposited into Yotta Savings on balances exceeding $25,000. You will thus receive two recurring tickets if you deposit $50 when you first establish your account. The Yotta savings odds are much better when compared with other lottery tickets.
These tickets are required mostly in the app's weekly draws. Every week, you select seven numbers for each of your tickets (six regular numbers and one Yotta Ball). The software will pick random numbers for you if you don't select any numbers. Starting on Monday, one number will be picked each evening of the week.
On Sunday, the last number is selected, and the prizes for the week are announced. You win a higher amount of money when more numbers on the tickets match. The $10 million jackpot is won by having all seven numbers on one ticket match. You will always get the same amount of tickets each week if your account balance stays the same because your tickets are repeating depending on it.
Yotta Savings Account Details
In the table given below, you can find all the important details about Yotta Savings Account.
Account Name
Yotta savings account
Growth Rate
0.20%
Minimum Balance
USD 5
Weekly Prizes
USD 0.01 to USD 10 Million
Tickets Earned For Every Dollar Saved

One weekly ticket for saving USD 10,000 or USD 25
One weekly ticket for saving USD 150 or above USD 10,000

Tickets Earned For Every Dollar Spent (Yotta Debit Card)
1 ticket for every USD 10
Overdraft fees
Zero
Maintenance fees
Zero
ATMs
55,000 fee-free ATMs
Withdrawal Limit

$10,000 per day
$40 000 Monthly
$100,000 annually

Physical Branch
No
Promotions
100 extra tickets for each referral
Customer Care Number
(844) 945-3449
Customer Care Email
support@withYotta.com
Mobile App Compatibility
iOS and Android
Rewards on Yotta Interest Rate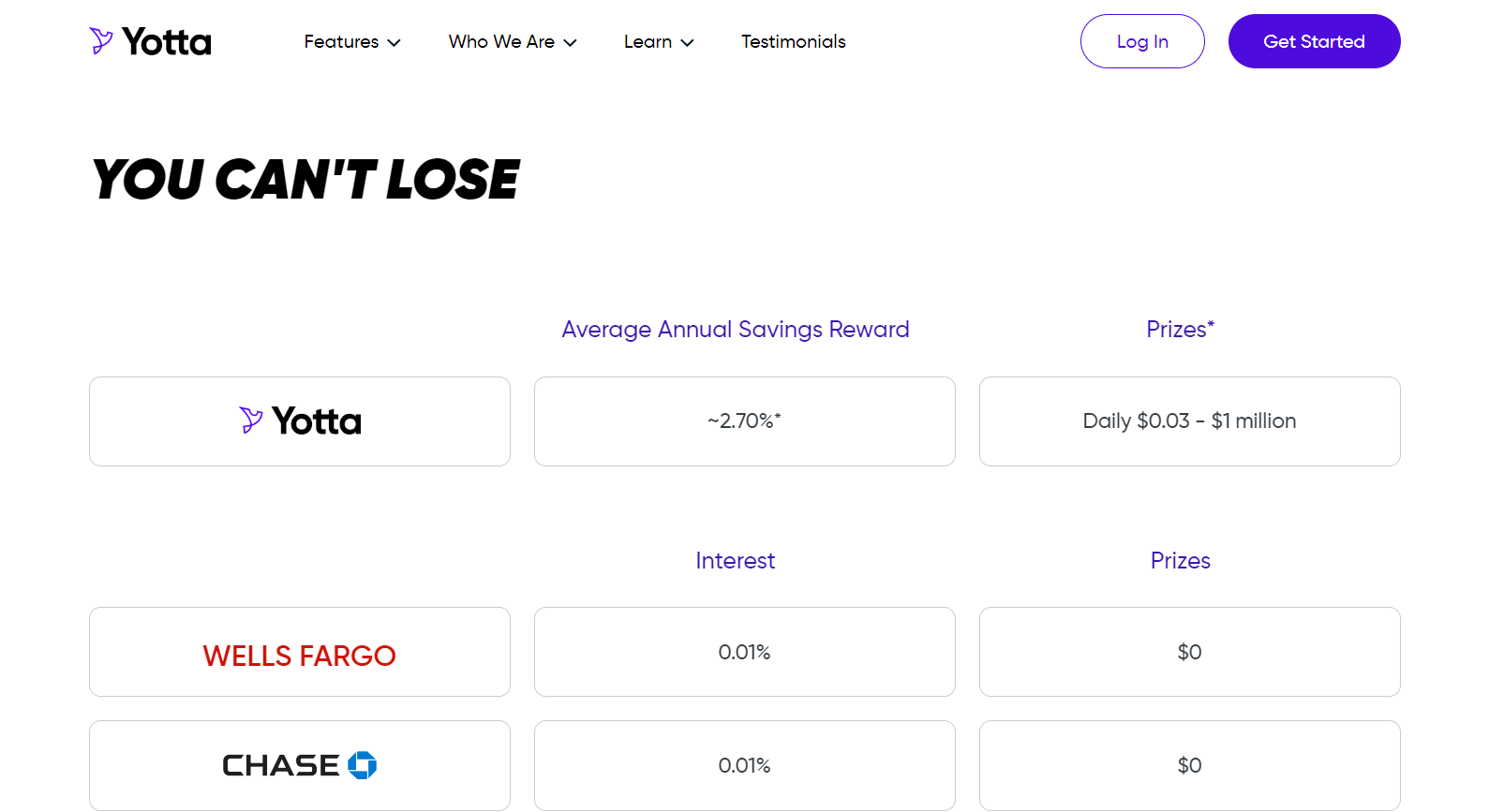 Numerous sources have attempted to estimate the benefits that a 'typical' user of Yotta can anticipate earning. Its 'effective savings rate,' according to some, is between 1.5% and 2%. However, this does not imply that you will automatically receive 1.5% to 2% Yotta savings interest rate on your deposits. Yotta offers a 0.20% base savings incentive.
Calculations of effective rates take into account both base rewards and lottery prize wins. Weekly payouts on Yotta vary from $0.10 to $10 million. And it also applies to matches with partial tickets, which do pay out modest sums of money.
Also Read: 24 Sign-Up Bonuses to Earn Free Money
Lottery Tickets and Prizes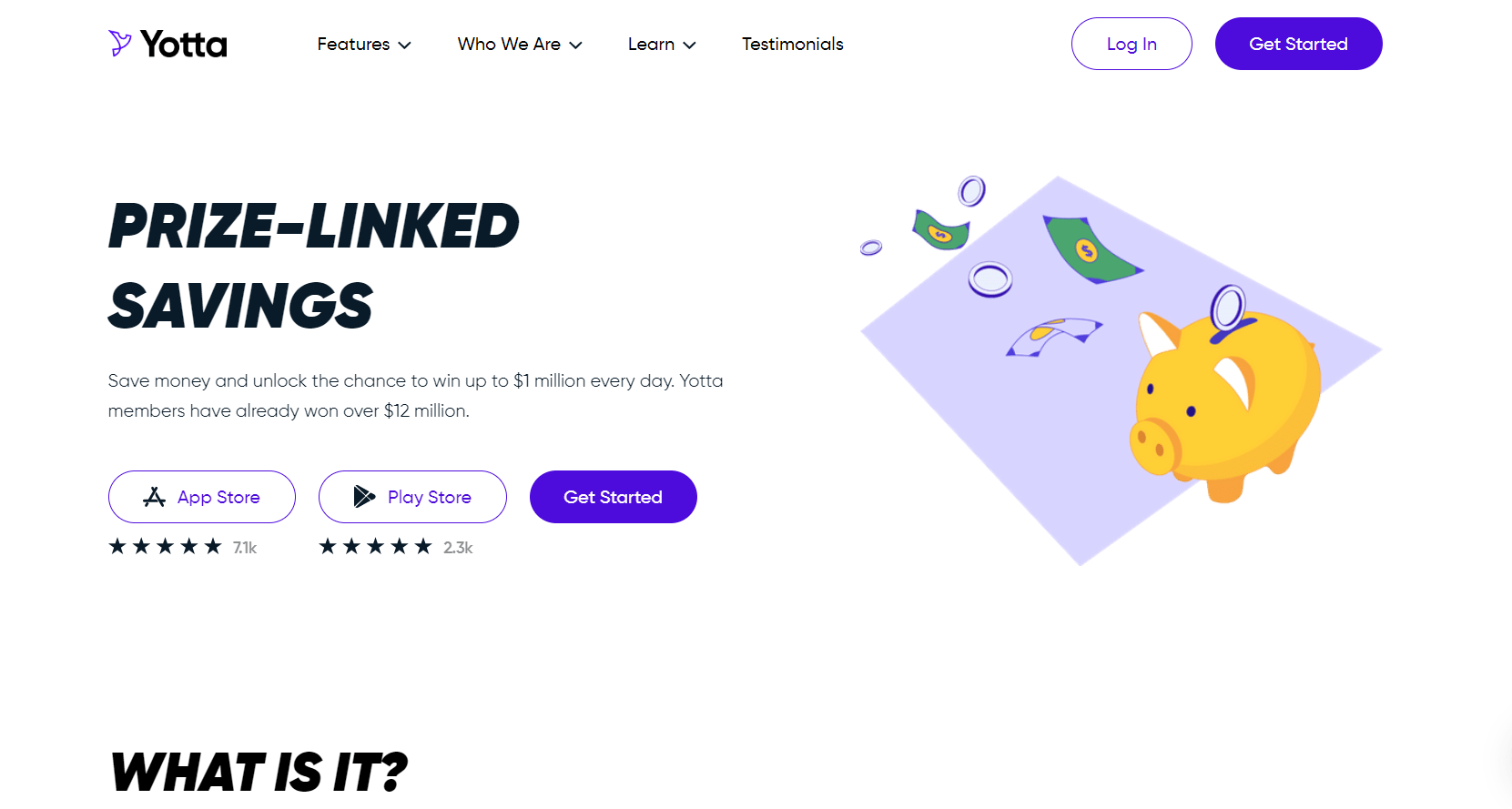 Up to $10,000 in deposits of $25 each earn one weekly recurring ticket. Additionally, you receive a ticket for every $150 over $10,000. Therefore, a person with a balance of $10,000 would receive 400 tickets each week. You can receive your paychecks up to two days earlier and receive 5% bonus tickets if you set up direct deposit. Each evening at 9 PM ET, a figure is chosen. The more numbers that match on your tickets at the close of the week, the more you win.
Yotta is comparable to Powerball, however, Yotta users don't incur any financial loss. An independent insurance provider chooses the numbers. Every lottery ticket needs to be completed to be part of Yotta savings odds. It may take some time to complete all of your tickets if you have several of them. But, now who has the time to complete 400 ticket numbers? Fortunately, Yotta provides a straightforward method for efficiently filling out plenty of tickets. Simply choose auto-fill, and random numbers will be used to fill out all of your tickets.
Yotta Savings vs Traditional savings account
We have compared Yotta savings account to a traditional bank savings account so that the difference can be easily comprehended.
| | | |
| --- | --- | --- |
|   | Yotta Savings Account | Traditional Savings Account |
| Growth Rate | 0.20% | 0.24% |
|  Initial balance | USD 5,000 | USD 5,000 |
| After 1 year | USD 5,010 | USD 5,012 |
| After 3 years | USD 5,036.06 | USD 5,036.09 |
| After 10 years | USD 5,100.90 | USD 5,121.30 |
Comparing Yotta's savings account against another savings account is one of the finest methods to see how well it can perform. The average rate for traditional savings accounts, which is 0.24% APY, is used to assess the growth of the typical bank account. The Yotta savings interest rate is determined using its 0.20% APY. Keep in mind that if you made regular payments into each account, you'd probably earn more than what this chart displays. Additionally, Yotta Savings cash rewards might help you increase your finances even further.
Pros and Cons of Yotta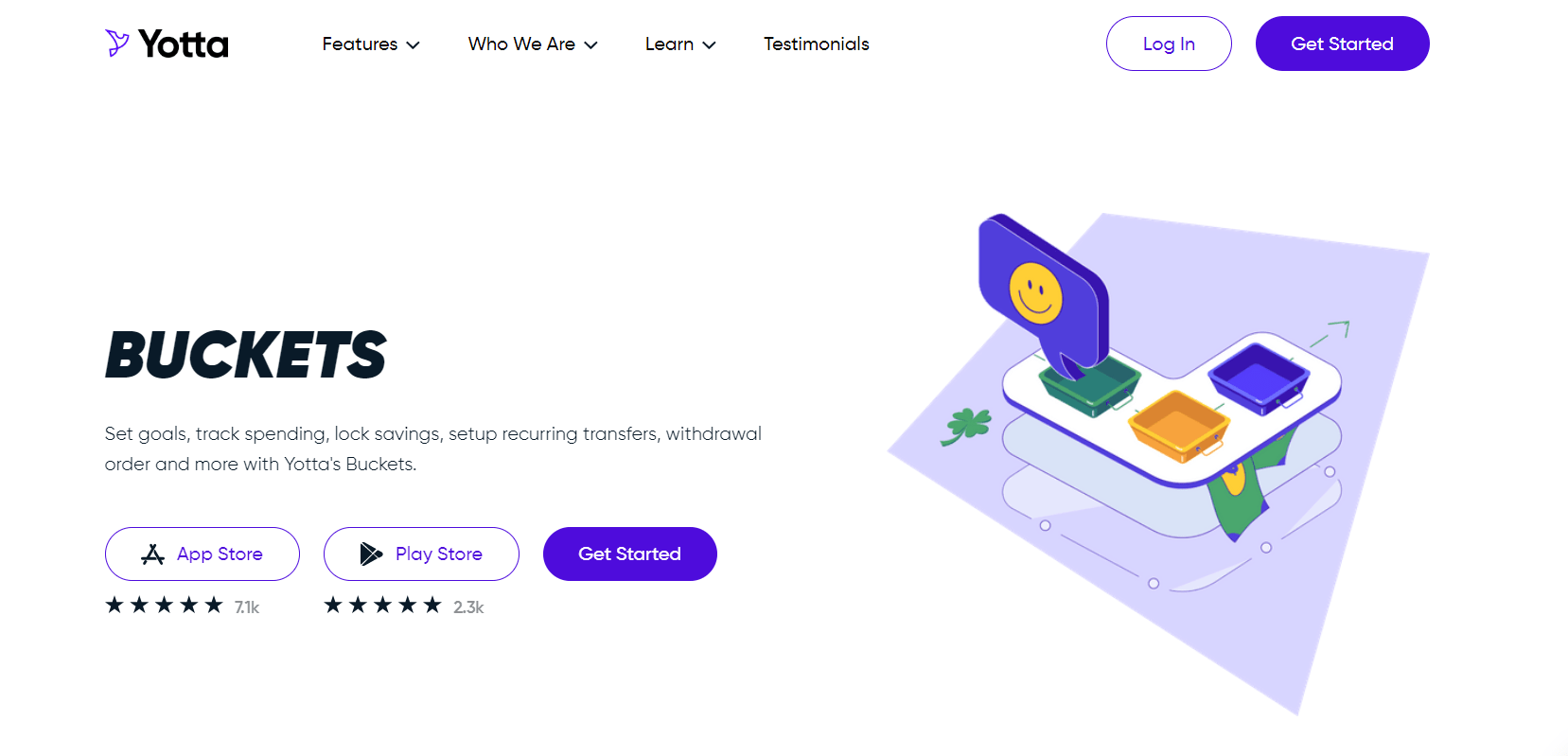 After learning about Yotta savings interest rate and how Yotta works, let us go over some of the pros and cons of this company to understand it better.
Pros
Increased Growth: Comparing Yotta Savings to a typical bank account, the earnings are around four times greater. Since it's above average, even if it's not the greatest amongst high-yield savings accounts, it may be useful for a range of savings objectives or an emergency fund. An annual percentage yield (APY) of 0.20% is a good Yotta savings interest rate when compared to other options and the added benefits you get.
No Fees: You don't have to pay the minimum balance charges (or maintain a minimum balance) with Yotta Savings, along with any other costs. Yotta Savings is 100% free, as promised. A key consideration when picking the best savings account is looking for the cheapest ones with minimum fees. This is a great relief because many bank accounts have a lot of fees, therefore making Yotta stand out from the rest of the crowd.
Mobile Apps: Yotta Savings has an iOS and Android mobile app that makes it simple to deposit money and withdraw money while you're on the move. No matter where you are, you have access to your finances.
Prizes and Lottery: Purchasing lottery tickets is frequently accompanied by the excitement of eventually winning large sums of money, but it's also frequently followed by dissatisfaction when you don't win and feel like you wasted your money. The prize structure of Yotta Savings is likely one of its biggest draws. The odds to win the jackpot is one in 8 billion for each ticket, so you won't win huge money every week, but it's entertaining and your tiny winnings can pile up over time, increasing the 0.20% APY you're already receiving.
Cons
Comparatively Low-Interest Rates: Yotta Savings offers a lower interest rate than the top savings accounts on average, but you would have to examine all of the accounts to see which one is the best deal. Yotta Savings' 0.20% APY is lower than some of the other accessible alternatives, but it is significantly higher than the general savings rate of 0.24%.
No Web Access: Yotta Savings can only be accessed via a mobile app. This restricts how accessible its functions can be as you can't access your account using a web browser. Although many individuals will find the app to be easy enough, not having access to a PC web browser may not seem beneficial to everyone.
Opening a Yotta Savings Account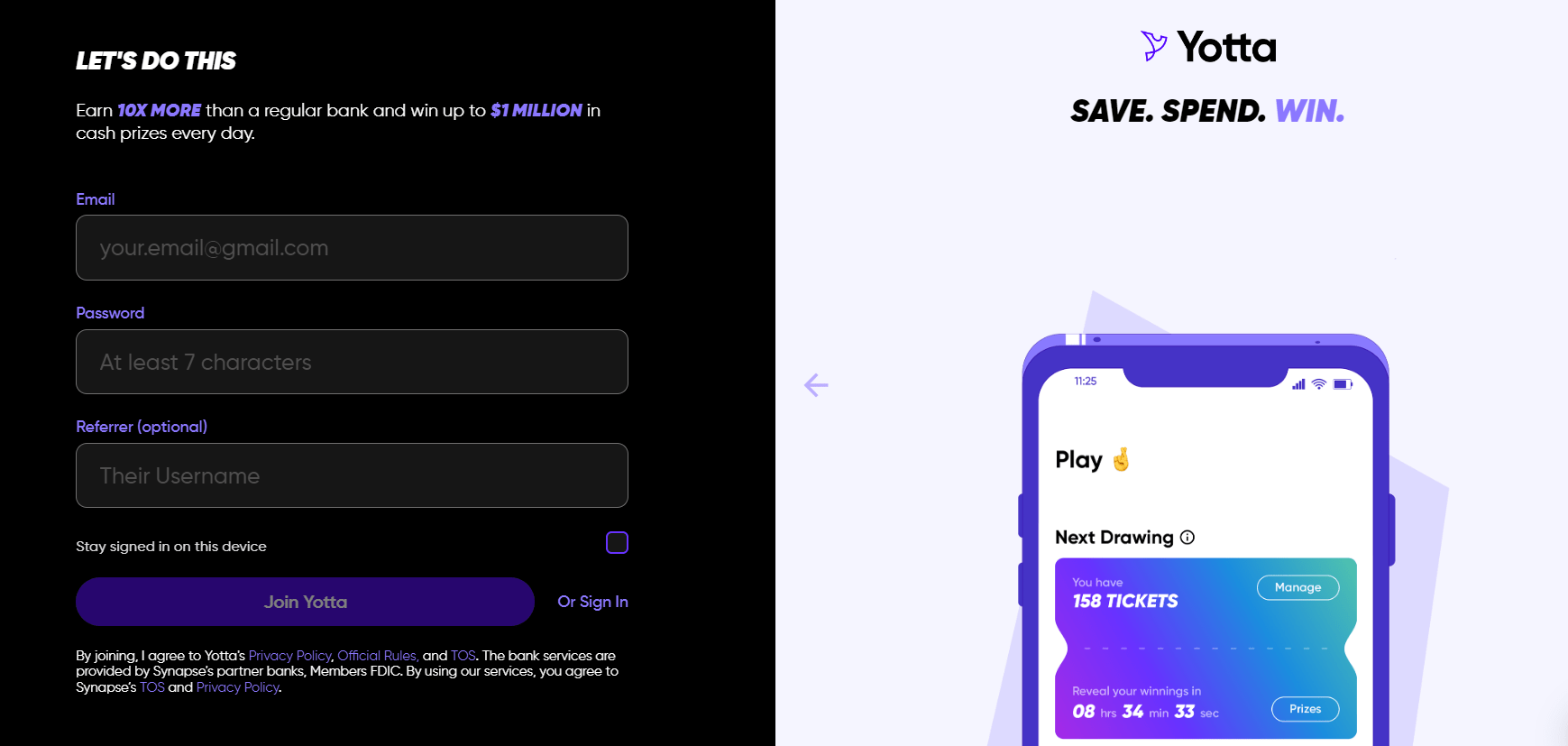 Yotta savings login process is way simpler than opening a general savings account with a conventional bank since it may only take a few minutes. Enter the email address and password to register for an account on the Yotta Savings website or mobile app. When signing up, be sure to enter a referral code to receive some free tickets for the Yotta Savings lottery prizes.
After registering, open the Yotta Savings application and go to the settings to connect a bank account. You will be asked to provide specific details throughout this safe procedure, including your first and last name, birthdate, address, mobile number, and Social Security number. Additionally, you'll be required to deposit into the Yotta Savings account, however, you can choose not to do so. Yotta Savings account deposits typically take three business days, while withdrawals take four business days.
Choose the Withdraw option in the Yotta savings account app's settings and then decide which linked bank account you wish to transfer money to. After entering the desired withdrawal amount, submit the withdrawal request. The processing time for withdrawals from your Yotta Savings account is one to three business days.
Also Read: 42 Games That Pay Real Money In 2022
Safety of Yotta Savings Account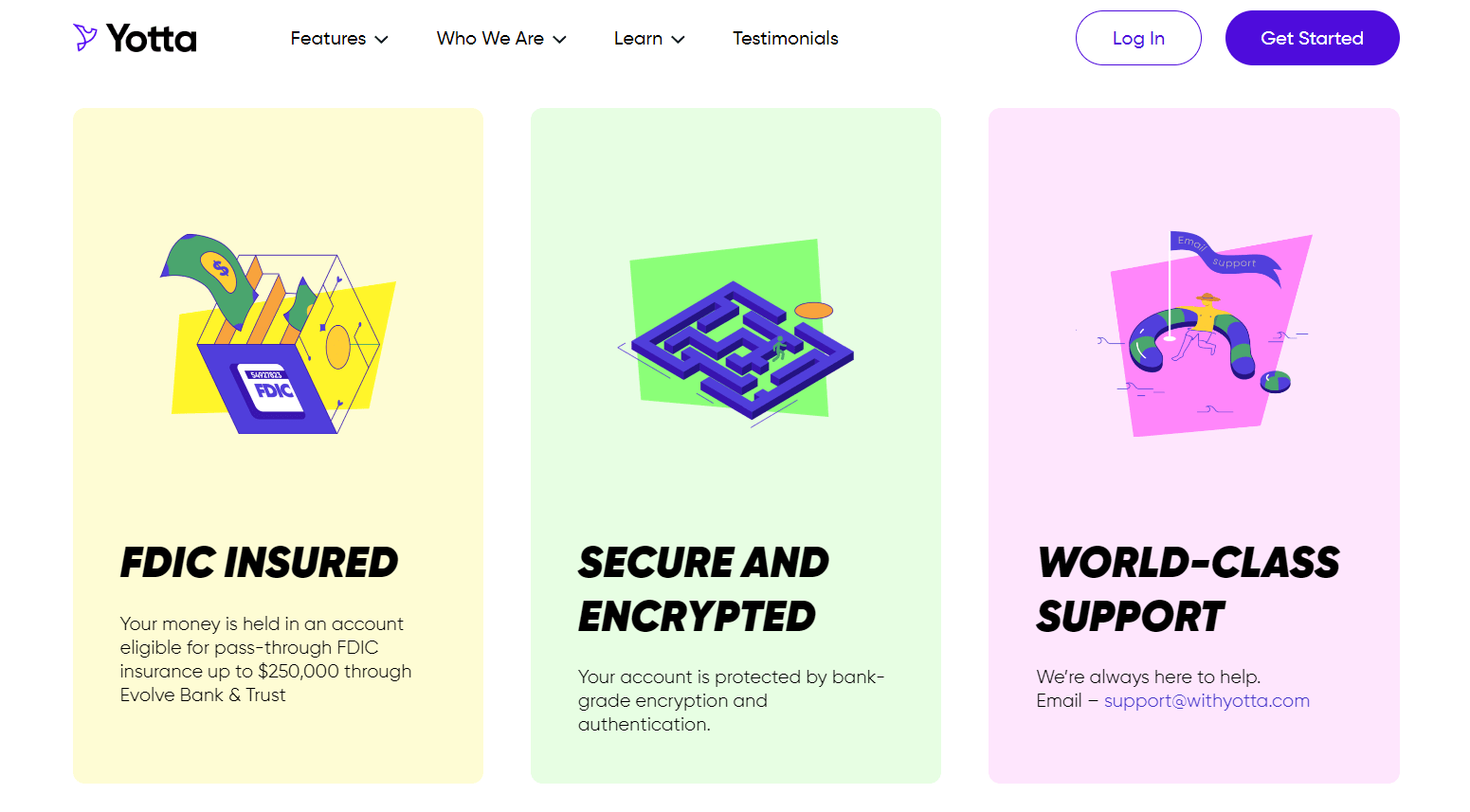 The deposited money is covered up to $250,000 by pass-through FDIC insurance. Technically speaking, direct FDIC insurance that customers receive at the majority of big banks is different from pass-through FDIC insurance. However, they are essentially the same in real-world applications. Depositors will be secured as long as Yotta complies with the pass-through rules. Yotta uses Plaid, an industry-standard service, to connect the bank account to the app.