KPCB has released it's latest edition of the annual Internet Trends report 2014 which includes:
1. Key Internet trends showing slowing Internet user growth but strong smartphone, tablet and mobile data traffic growth as well as rapid growth in mobile advertising.
2. Emerging positive efficiency trends in education and healthcare.
3. High-level trends in messaging, communications, apps and services.
4. Data behind the rapid growth in sensors, uploadable/findable/shareable data, data mining tools and pattern recognition.
5. Context on the evolution of online video.
6. Observations about online innovation in China.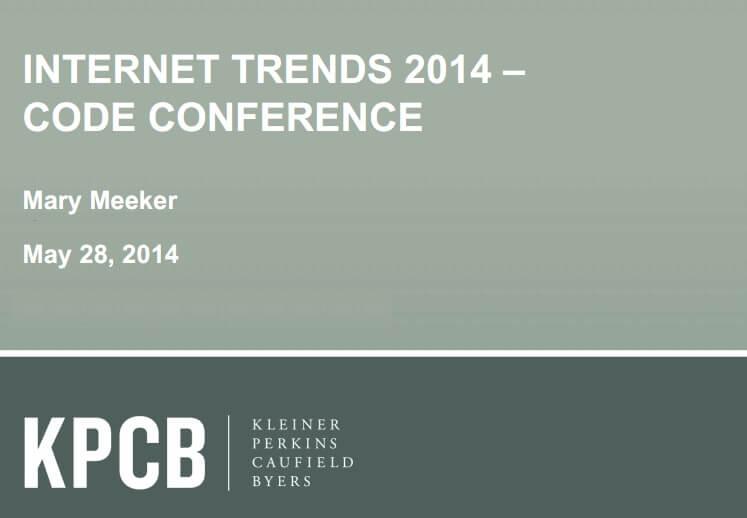 INTERNET TRENDS 2013-2014 PDF REPORT
Download it at the link below :
You can download the 2012 Internet Trends report here