When applying for an internship, one of the most common questions that you get asked is why should you be hired for this internship? It's important to have a strong answer prepared for this question as it allows you to exhibit your skills and passion. In this article, we will look at several tips and tricks to address most commonly asked questions.
Why Should you be Hired for this Internship? Best Responses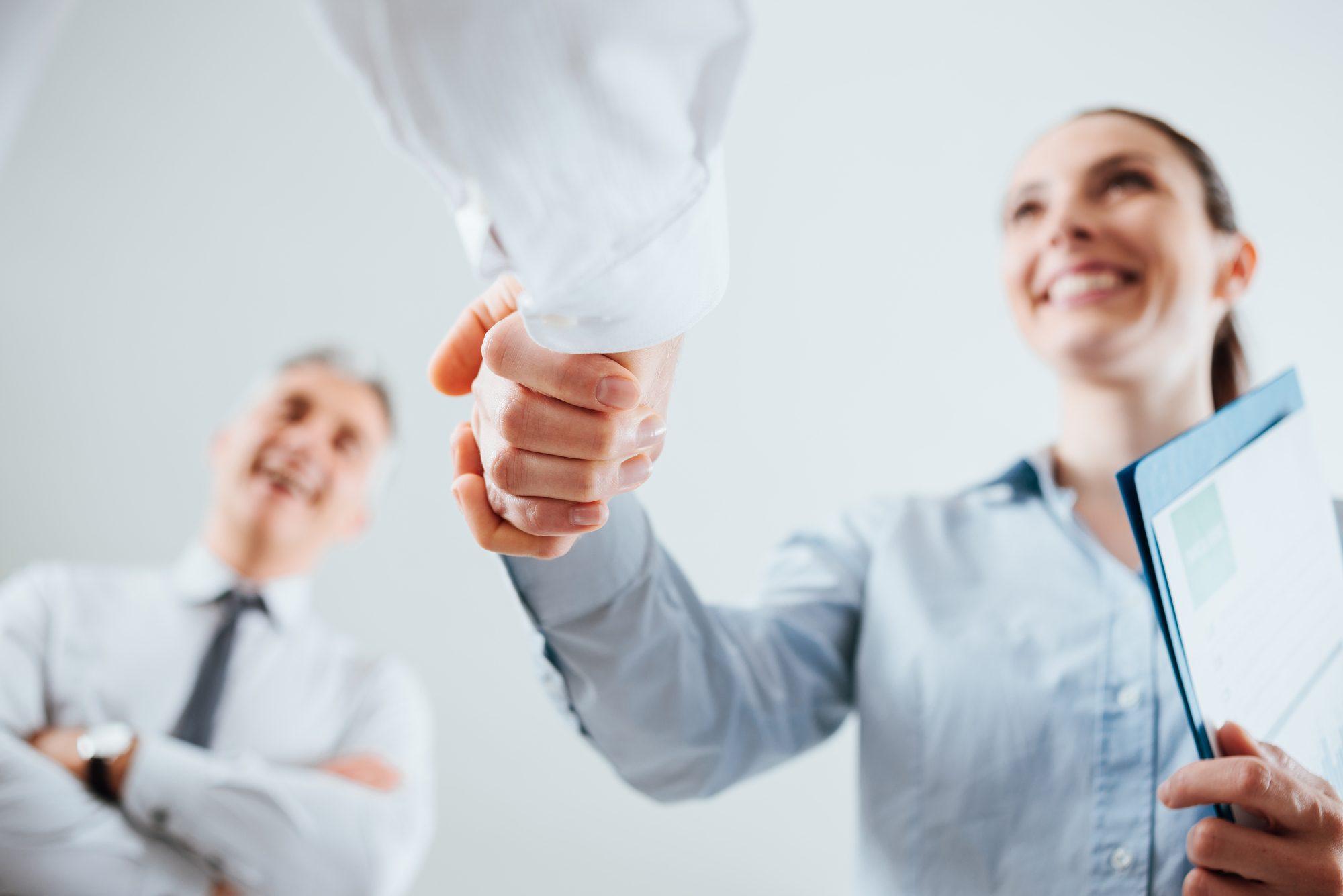 Pursuing an internship has a plethora of advantages for one's career. It not only gives you real-world exposure in your chosen field, but it also educates you about organizational culture and allows you to explore your interests and abilities. This allows you to determine whether you are qualified for a full-time position.
What is an Internship?
An internship is a relatively brief work experience provided by businesses and other organizations typically for typical students, but not always—to get entry-level experience in a certain sector or subject. Internships can either be paid or unpaid, and they can last a few weeks to many months.
An internship's major goal is to provide participants the chance to obtain real-world experience, learn new skills, and apply what they've learned in the classroom to a professional work environment. At times, these internships can also get converted into full-time positions.
Benefits of an Internship
Internships can highly beneficial for someone who is just out of college or is still in college. These internships can help one understand a lot about the workforce, and the sector they want to work in and also learn work skills. Here are some of the benefits that one should know about:
Learn New Skills: Internships provide opportunities to learn new skills and acquire industry knowledge.
Gain Real-World Experience: Internships give you hands-on expertise in a professional work setting.
Strengthen your CV: Having an internship on the resume might make you a more appealing prospect to future employers.
Expand your Professional Network: Internships allow you to meet and work with professionals in your industry, which may lead to useful contacts and possibilities.
Get Valuable Input: Internships provide trainees the opportunity to get comments from seasoned experts.
Test a Career Path: Internships allow participants to test drive a career path and explore different industries, allowing them to gain a better understanding of their interests and career goals.
When to look for an Internship?
The best time to seek an internship depends on the sector and organization you want to work for. Nonetheless, it is essential to begin searching for an internship at least many months ahead of time.
Several firms have strict deadlines for recruiting interns, and others have application deadlines months before the internship begins.
It is critical to conduct research and keep current on internship possibilities by monitoring corporate websites, and job boards, and connecting with people in your industry regularly. When applying, it is also critical to evaluate the academic calendar.
How to prepare before applying for an Internship?
It is critical to be well-prepared before embarking on any endeavor. Preparation before applying for an internship might improve your chances of getting the job and setting yourself up for a great experience.
Evaluate what you hope to achieve from the internship and how it relates to your long-term professional aspirations. Make sure your CV and cover letter are updated, suited to the internship you're looking for, and emphasize relevant skills and experiences.
And lastly, before applying for internships, make sure to investigate relevant firms and sectors to obtain a better grasp of their principles, culture, and internship possibilities.
This will make you more prepared for the questions of the interviewers and will allow you to sort the companies objectively.
Also Read: Why do you want to join our company? Best Answers
Answering Common Questions Asked During Interviews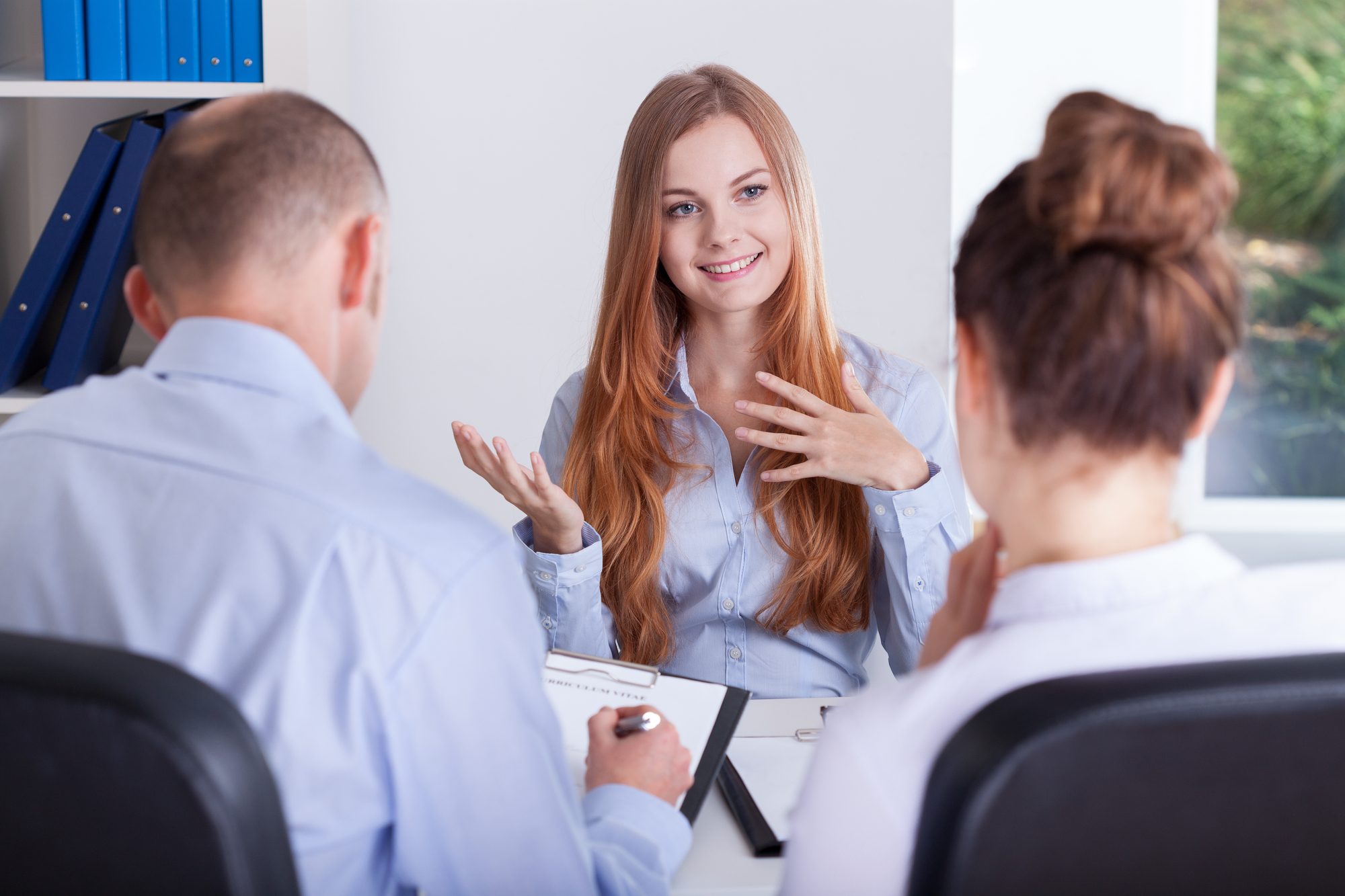 During an interview, an employer will ask questions to examine a candidate's credentials, experience, talents, and personality to decide whether they are a suitable match for the internship and the corporate culture.
Interview questions may also assist an employer to assess a candidate's probable job performance and capacity to collaborate with others. The interviewer's questions might range from technical and skill-based to behavioral. Following are some of the most asked questions in the internship interviews.
1. Why Should you be hired for this Internship?
When pursuing higher education and preparing to enter a respected firm, one of the most common queries is why you should be recruited for this position internship.
There are different ways in which this question can be answered. Here are the top most 5 preferred ways to answer the question of why should you be hired for this internship?
Response 1
So, I feel I will be a good fit for the internship since I am a quick learner with a strong desire to work in this industry. I have already begun my preparations; I have reviewed your firm's aims and ambitions, and I am convinced that I can provide all you need in a candidate.
Response 2
I feel I am the ideal candidate for this internship since I am an amazing multitasker. As indicated by my resume, I focused on academics during my college years and made it a point to acquire things outside of the authorized curriculum.
Daily, I look forward to learning new things to become a better version of myself.
Response 3
I am new to the workforce and would like to begin my career with a firm like yours. I have a solid understanding of all of the needed subjects. Despite my inexperience, I am a quick learner who enjoys expanding my industry expertise.
I have some new ideas that might improve your company's development and growth. If I am employed, I will do all in my power to assist the firm and provide value to it.
Response 4
I can learn quickly and readily comprehend new technology. I have a flexible work style that allows me to work with any type of technology. I am quite certain of your internship criteria because I have done much study.
I am capable of handling all obligations. I believe I can provide greater value to your organization. As a result, I believe I am a better fit for this internship.
Response 5
I'd want to do this internship to assess my natural strengths and potential. Despite having a good basic understanding of this sector, I believe the best approach to progress ahead is to gain real job experience in an established platform, such as your organization.
I want to study, improve, and acquire abilities that will help me become a valuable professional in this sector.
2. Why are you interested in doing an Internship with Us?
It is critical to communicate your passion and excitement for the company and the sector while answering the question "Why are you interested in doing an internship with us?" While answering this question, remember to be honest, sincere, and enthusiastic.
Your response should show that you are genuinely interested in the firm and are dedicated to making the most of the internship opportunity. Some of the tips to answer this question authentically are to:
Convey your genuine excitement.
Do some research about the company's mission, values, goods, and services beforehand.
Describe how your abilities and interests complement the company's aims and mission.
Discuss how the internship will allow you to obtain essential skills and experiences.
Avoid generic responses at all costs for questions like why are you interested to do an internship with us.
Sample Answer:
"I am excited about the potential of interning with your firm because my career ambitions and the aims and principles of your organization are quite similar.
Your company's reputation for quality and commitment to providing high-quality products and services resonates with my personal beliefs, and I am excited to join your team."
Additionally, I feel that your company's emphasis on [area of interest] is an area where I can greatly learn and improve.
Also Read: Importance of 7Cs of Communication with Examples
3. Why do you want this Internship?
While responding to "Why do you want this internship?" demonstrate your passion and explain how the internship will help you achieve your professional objectives. Describe how this internship aligns with your long-term goals and how it will assist you in achieving them.
Discuss what interests you about the sector and how this internship will allow you to learn more about it. Describe how your talents and interests are relevant to the internship opportunity.
Sample Answer:
This internship opportunity excites me since it perfectly matches my professional goals and interests. I have a significant interest in the field in which this firm works, and I feel that this internship will give me the necessary experiences and abilities to thrive in my career.
The internship program also appealed to me because of the significant projects on which interns are assigned, as well as the opportunity to learn from seasoned experts in the industry.
4. How will you Manage your Academics and Internship together?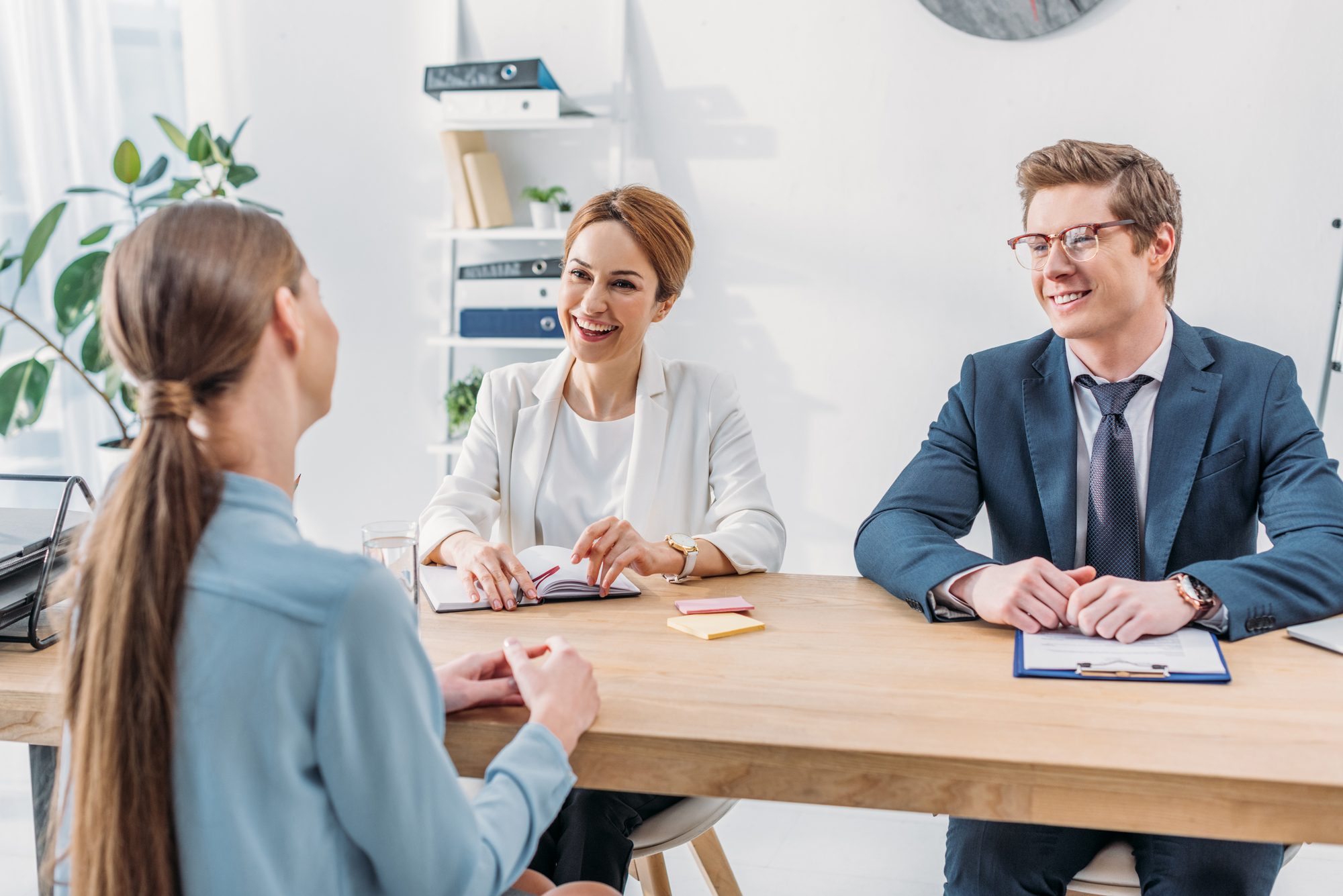 Now that you have answered, why do you want this internship? Let's look at some other questions.
Balancing academics and an internship at the same time might be difficult, but it is certainly feasible with proper preparation and efficient time management. Many interviewers tend to ask this question to gauge one's preparation and scheduling skills.
Begin by acknowledging the question and emphasizing the significance of balancing both commitments. Share your strategy for good time management. Highlight your capacity to be adaptable and flexible in the face of change.
Sample Answer:
"I am aware that unforeseen events may occur, and I am prepared to alter my schedule and workload as necessary to ensure that I fulfill all of my commitments.
I intend to make a timetable outlining all of my academic obligations and internship hours. This will enable me to prioritize my work and maximize my time."
Here are some of the tips that can help manage both academics and internship together:
Make A Schedule: Begin by making a plan that includes all of your academic obligations as well as your internship hours.
Make Good Use Of Your Leisure Time: Utilize any downtime between courses or during breaks to do internship tasks or catch up on academic work.
Set Your Tasks In Order Of Importance: Create a list of all you need to do for your academics and internship.
Communicate With Your Boss: Keep your internship supervisor aware of any changes to your academic calendar that may influence your internship hours.
5. What are your Strengths and Weaknesses?
Now that you know to answer why should you be hired for this internship? Let's look at one of the most crucial things to prepare beforehand.
When an interviewer asks about your strengths and weaknesses, you should be honest but also strategic in your response. Here are some pointers to consider:
How to State Your Strengths?
Begin by outlining your relevant qualities for the position you're interviewing for. You may learn about what talents are valued by researching the job description and corporate culture.
Avoid generalizations such as "I'm a hard worker." Instead, strive to present more particular examples of your work ethic and devotion to your job.
Provide clear instances of how you've used these skills in the past.
How to State Your Weaknesses?
Be honest when revealing your weaknesses, but also select issues that aren't crucial to the position you're interviewing for.
Describe how you discovered this weakness and what you're doing to improve it.
Avoid asserting that you have no flaws.
Sample Answer:
My capacity to cooperate with others is one of my skills. My class required me to collaborate on an inter-club team to complete a new product. I took the initiative to schedule frequent meetings to ensure that everybody was on the same page and that we were on track to reach our objectives."
"One place where I should improve is public speaking. I used to get frightened when I had to present in front of large crowds. To combat this, I've been taking a public speaking course and volunteering for opportunities to present at work to boost my confidence."
6. What are your Plans after the Completion of the Internship?
If you are questioned about your plans after finishing an internship, it is critical to demonstrate that you are forward-thinking and have a strategy in place.
Begin by expressing your actual objectives when the internship has ended. Utilize this chance to highlight your long-term ambitions and how your internship has aided your personal and professional development.
If you want to apply for a full-time job at the organization, describe the position you want and why you are a good match for it. Explain how the internship helped you narrow down your professional interests if you intend to continue your education.
Sample Answer:
"My objective after finishing my internship is to apply for full-time employment as a [Job Position] at this organization. I have greatly liked my time here, and I am convinced that my abilities and expertise are appropriate for the job.
I'm looking forward to continuing to contribute to the team and helping the firm flourish. Thank you for providing me with the chance to learn and improve throughout my internship."
Also Read: 7 Free Courses Online with Certificates for your CV
Dos and Don'ts for a Successful Internship Interview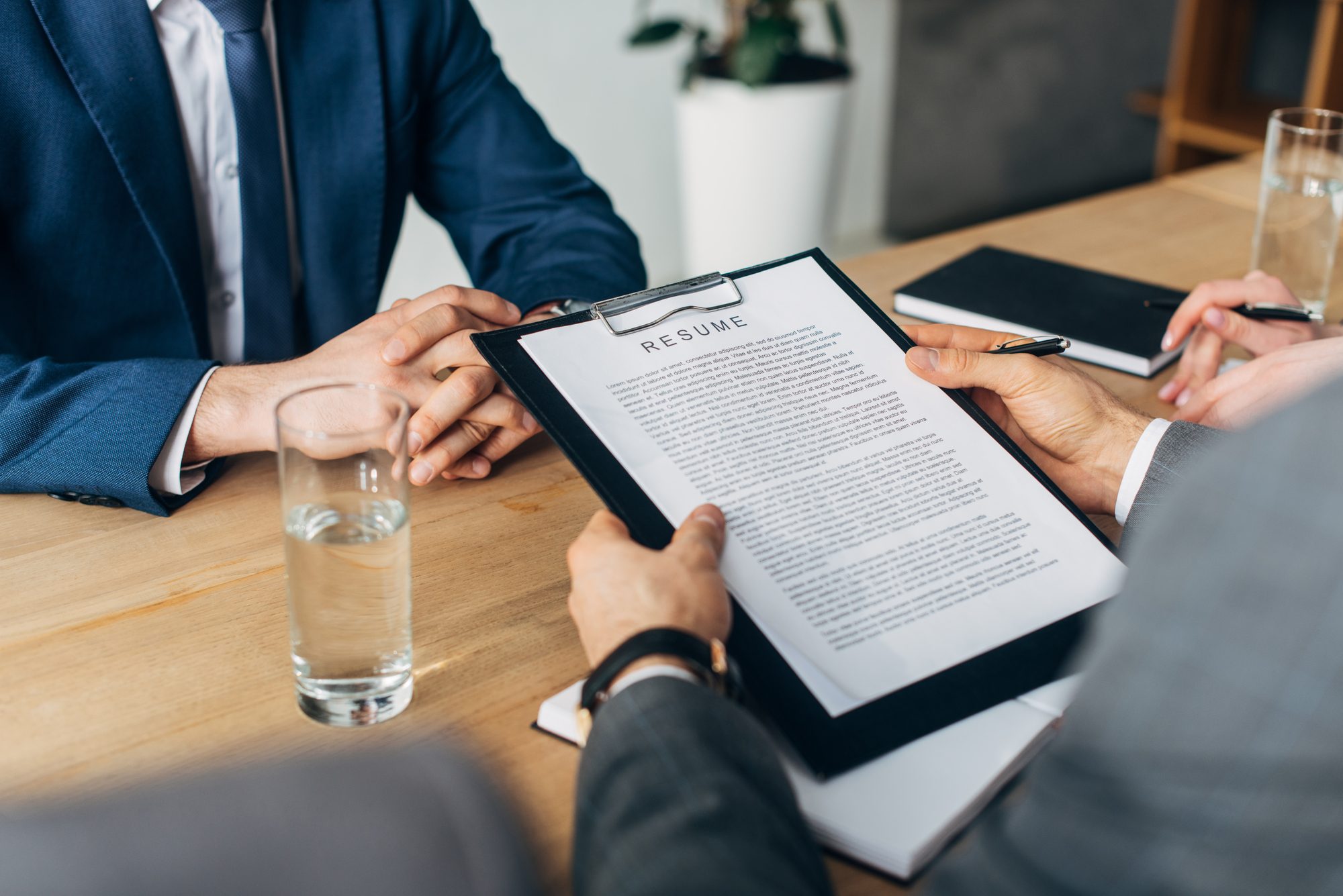 Interviews are an important aspect of the internship process, and they may be stressful as there tend to be questions like why should you be hired for this internship? Here are some things to remember as you prepare for an internship interview other than just the questions.
Dos:
Investigate the company to make sure you are familiar with the firm and its culture.
Prepare for commonly asked questions like "Tell me about yourself" and "Why do you want to work here."
Dress appropriately even if the employer has a casual dress policy.
Bring a copy resume with you even if you have already submitted your CV online.
Be early for the interview and make sure you know where it is and how to get there.
After the interview, send a thank-you email or message to the interviewer to convey your appreciation.
Don'ts:
Being late demonstrates a lack of accountability and respect for the interviewer's time.
Avoid discussing your prior jobs or internships adversely, since this might reflect poorly on you.
Don't show up unprepared, as this may indicate that you aren't truly interested in the prospect.
Avoid wearing or acting too casually, as this might come across as unprofessional.
Do not interrupt the interviewer before they have completed their questions.
To demonstrate your curiosity and passion, don't be afraid to ask questions about the firm and the internship.
Landing your ideal internship can be a difficult and competitive process, but you can enhance your chances of sticking out by recognizing and emphasizing your unique abilities and experiences.
This is why you should prepare for questions such as, why should you be hired for this internship? and why you want this internship. Remember to personalize your answers for the exact post and organization, and showcase your enthusiasm, and eagerness at the same time.