Online shopping has become very popular nowadays, especially after the pandemic. Many online companies attract customers with a wider range of products, while others focus on low-priced goods. One such online shopping platform that specializes in selling inexpensive online products and makes shopping fun is Wish. Looking at such economical prices, visitors to this website usually wonder why Wish is so cheap. If you have the same doubt or any other question regarding the platform, then this article is for you.
Why is Wish so Cheap? Is it Real?
Wish website offers goods at a much cheaper price than what you would pay for such stuff at different places. This leads people to ask the question of why is Wish so cheap and if their products are fake or if the website is running a scam. But neither the products are fake nor is the website running a scam. You all must have heard once in your lifetime that China sells cheap and affordable stuff or stuff from China is very cheap. This is exactly the reason why Wish is so cheap.
The products that you buy on Wish are directly being sold to you by a manufacturer in China where the production costs are already cheap and direct sales from the manufacturer also cut the n number of middlemen that would make the chain longer while adding their profit and making the goods costlier.
Also, if you are in the US then you get an added benefit where if the parcel weighs less than 4.4 pounds then the shipment attracts an even lower special rate than what would be charged between the US states themselves. So these two reasons combine to make the products sold on Wish cheaper.
What is Wish App?
At this point, the natural question that might come to a lot of people's minds is, what is Wish app? As mentioned above Wish is an online marketplace that you could compare to the likes of eBay or other such platforms. This platform with a varied range of products for unbelievably cheap prices was founded in 2010 by ex-Google and Yahoo programmers.
It is similar to eBay or any other app in the sense that the products sold to you are sold by a seller that has created an account on the platform and it is not directly the company that is making the sale.
In return, the website earns the sellers a small portion of their profits as a fee so that they can make some money and keep funding their operations. In its 13 years of existence, Wish has seen its valuation soar above 1.7 billion dollars and it doesn't seem as if the company will stop anytime soon. But is wish safe? Let us find out.
Is Wish Safe?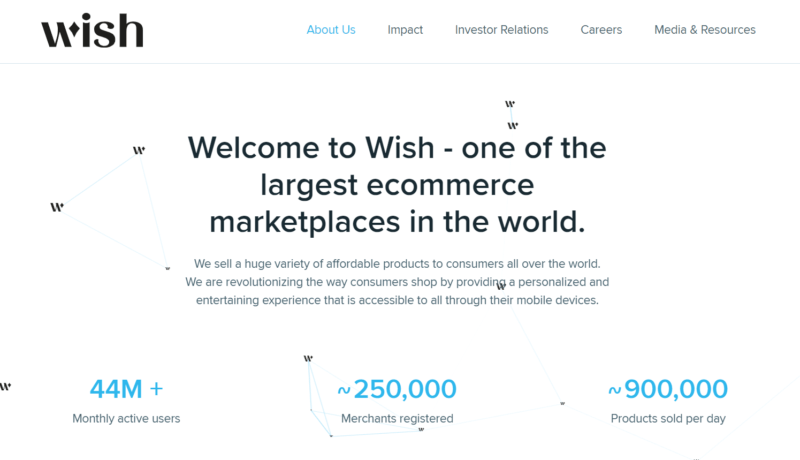 Since it is China where the products come from and considering how cheap they are it isn't surprising that a lot of people also have the follow-up question of whether is Wish safe.
And it is understandable why people have this sort of question and to answer these questions in the simplest way it can be said that the company and its website and sellers are legit and not bots or typical scammers. However, the goods sold on this platform can't be vouched for because there is no way of knowing if they are original or fake.
While it is almost impossible to spot goods from major brands on this website because of the cheaply priced products that this website hosts, however, the website had a listing of an iPhone for 40 dollars which is not only impossible but also a tipping point telling you that some of the goods sold on this website are counterfeit products and so it is better to stay away from at least those deals that look too good to be true.
Is Wish Safe for Credit Cards?
After realizing that the Wish website is legit but not exactly safe we know an alternative reason why is Wish so cheap. But now that we know Wish is not exactly safe since the products found on the platform can be counterfeit products or fake goods it makes us worry if our credit cards are safe when used on this website or if our data is being leaked or misused by the platform.
So is Wish safe for credit cards or just as the goods are unsafe the website is also unsafe for plastic/metallic cards? On a comforting note, the website and the app are both safe to use.
The website uses HTTPS and also has an SSL certificate which makes sure that the communication that has taken place between you and the website is encrypted. But no website is hackproof and so it is better to delete credit card information each time to make sure you take all safety measures on your side.
Are Wish Products Fake?
If you search the term – are Wish products fake – then you will see a link to their website where you will find the company stating that they are against fake products, counterfeit products, and other illegal practices on their website. But on the other hand, they have also stated that the company has no obligation to verify if the 150 million plus products listed on their website are fake or real. So that's quite the pickle.
However, the French government helped find out why is Wish so cheap. When they checked the products from Wish and found them to be unsafe, illegal, fake, and dangerous.
The government asked Google and Apple to delist the app from their stores in the country while search engines were also asked to delete the results showing the website in their country. Not only did the projects not meet the EU regulations but they also contained hazardous and harmful chemicals.
Where is Wish Located?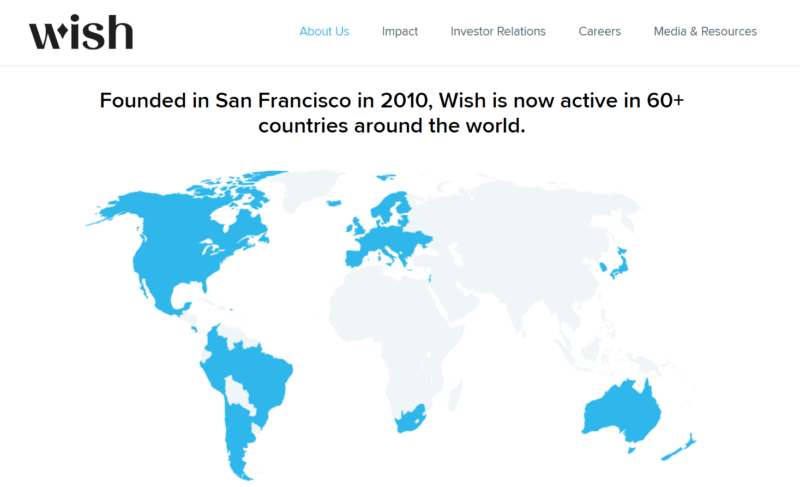 Piotr Szulczewski and Danny Zhang founded the company, Wish, which has its headquarters in San Francisco, US. This public site is an American online e-commerce platform that serves worldwide. So to answer the question of where is Wish located, it would be in the US although the website is dominated by Chinese sellers. The app and website are available in English and other languages.
The company has 1,100 employees. The parent company of Wish is ContextLogic Inc. The subsidiaries of Wish include Wish Outlet, Wish Express, and Wish Local for Partner Stores. The company was founded on 4th July 2010 but its launch took place in May 2011.
Is Wish Safe for PayPal?
We now know why is Wish so cheap after coming across various reasons and issues that plague the platform. However, the website and the app came out as safe for credit cards. But is it the same with PayPal?
PayPal in itself is a very safe platform and the payment app has been around for long enough to make a name for itself and establish its credibility.
PayPal comes with its own buyer's protection program under which you can file a dispute with the company if your purchase isn't received in the condition as was mentioned or doesn't arrive at all. They will work to solve the dispute between both parties.
But that is the PayPal side of things, is Wish safe for PayPal? Yes, it is. Wish may have fake, illegal, unsafe, or counterfeit products on its website and app but that is where the issues stop. HTTPS and SSL certificates make sure that you and your money are safe as long as you are using the website or app wisely.
And even if you think you are getting scammed you could end up asking PayPal to intervene and help you and so you can or should proceed to use PayPal when purchasing stuff on Wish.
How does Wish Work?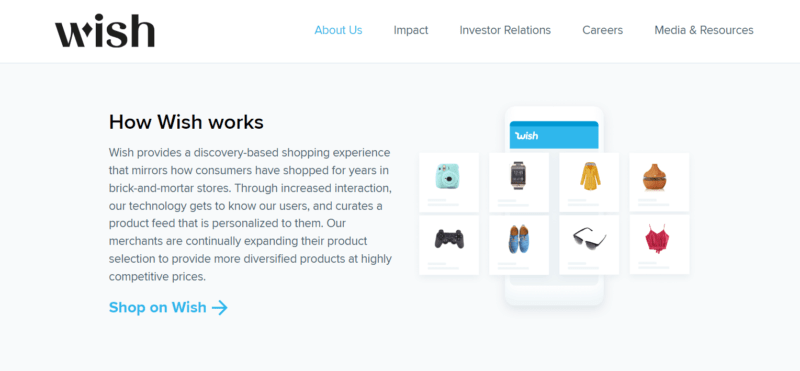 After all that we have seen it becomes important and kind of makes us curious to ask – how does Wish work. But as we mentioned above that the platform is similar to eBay the functioning is as well to some extent. You have the buyer side of things and the seller side of things just as is with any e-commerce platform.
A buyer as usual has to create an account on the platform and then start looking for products that they are interested in and then go ahead and buy them.
On the seller side of things, you would question why is Wish so cheap and how will any seller make money from it and how would the company charge them for sales. But even after the goods are priced so cheaply, the platform still asks the seller for a percent of the sale price. Although this percentage is not disclosed and varies from order to order based on various factors like sale price, nature of the sale, and more.
The platform also offers users certain additional services for which they are charged. Also, the seller can ask Wish to fulfill an order for which they again charge the seller money on stuff like item weight or other factors. Another way that Wish makes money is that they promote products by boosting them and charging the seller for them as well.
Wish Reviews
Depending on where you check for reviews of Wish you are bound to come across different types of reviews. If you check for reviews on the platform's website then you will surely not find any bad ones but all good ones. However, if you check for reviews on Sitejabber or MouthShut.com then you would see that both platforms give Wish a rating of 2.3 and 1.6 stars respectively with 7,734 and 3,091 people rating the platform on each website.
Things look a little better for Wish on Trustpilot as people gave it a 4.5-star review on this platform with more than 1 lakh 80 thousand people rating the website. 61% of people have given Wish a 5-star rating while the remaining 39% fill up 4-star, 3-star, 2-star, and 1st-star Wish reviews.
The inexpensiveness of Wish products raises questions about their quality and authenticity, but it is ultimately a result of various factors that enable cost-cutting, such as direct sourcing, low overhead costs, and international shipping arrangements. The legitimacy and reliability of Wish as a platform, however, may vary and require careful consideration by consumers.